🇺🇸 Mud Buddy is proud to honor our veterans 🇺🇸
If you are anything like us, chances are you dream of the days spent out on the hunt with your friends and family. Not only do you spend time daydreaming, but you also admire others who have turned their passion into a lifestyle.
If this sounds familiar, be prepared to fall in love with the Bond Family in an exclusive video short from Excel Boats and Mud Buddy Motors, Goose Farms – Everything Comes Home.
Goose Farms is a family-owned farm and hatchery that has been in the Bond Family for over three generations. But duck hunting is not just a hobby for the Bonds—it is a way of life.

"Goose Farms is more than just a location. It's actually a story about the Bond Family. A family that has built for three generations and going on four, their entire lifestyle in the winter around the art of waterfowling," said J. Paul Jackson, Business Operations Manager at Excel Boats and former host of Drake's Migration Nation.
Family members start young and end up spending their entire lives chasing the next great hunt. Fortunately, those hunts happen nearly every time they get out on the water thanks to their passionate duck hunting philosophy.
"Me and my dad, we both strive to do whatever we can do for the ducks but, also, to be able to have good hunts," remarked West Bond. "It is not all about killing for us. If we have the comradery, friendship, good laughs, good food, and kill a few birds, we have had a great time."
But Goose Farms didn't become what it is today without a little blood, sweat, and tears.
When the Bond Family first acquired the land, they did all they could to make it a waterfowler's playground.
They shut their doors, ran dirt pans for two years, buried new pipes, zero-graded, and precision-leveled all of the lands to make it easy for hunters to maneuver the farm more efficiently.
Along with getting the ground leveling right, they also spent years getting the soil in tip-top condition planting corn and flooding the farm.
Since then, Goose Farms has become a part of the Bond family's tradition and legacy which included imprinting long before it was a staple in the waterfowling community.
J. Paul Jackson also remarked how the Bonds understood the importance of imprinting back in the day, even though it was a bit of novel idea to many.
"Not only was Mr. Bond successful at imprinting, but he was also wildly successful at it," said Jackson.
Today, biologists and hunters alike understand how imprinting can transform the duck hunting game. But what makes Goose Farms so unique is the long-standing family tradition of waterfowl hunting in the Bond Family.
"My grandfather, his passion was duck hunting. Then, dad going with him all the time, his passion turned into duck hunting. I started going with them when I was just three, four years old. I would just sit in the boat and watch," said West. "Now, my father has passed Goose Farms onto us. He built a lodge for us, family and friends, to enjoy what we love to do."
This is Goose Farms, where everything comes home."
Sours: https://www.mudbuddy.com/news/goose-farms-family-and-the-art-of-water-fowling
Duck and Goose Hunts
in Stuttgart, Arkansas
"The Rice and Duck Capital of the world"
Stuttgart, Arkansas is the mecca for Mallards and holds one of the largest population of wintering snow and specklebelly geese. If you want to see Mallards piling into fields or crashing through flooded timber you are in the right place. Our goal is to produce the best hunt in Arkansas. Through careful habitat management and year round planning we are constantly improving our farms and hunting grounds. Hunting Stuttgart has become a tradition to many. To be a part of the excitement and most peoples bucket list hunt is truly a one of a kind experience.
The main lodge in Stuttgart, Arkansas provides a comfortable setting for your duck hunting trip. Located less than two miles from Macks Prairie Wings and RNT Duck Calls. Our hunting property sits a quick ranger ride from the lodge and its among some of top duck ground in the US.
Stuttgart, Arkansas Duck & Goose Hunts Dates
November 20, 2021 - November 29, 2021
December 10, 2021 - December 23, 2021
December 26, 2021 - January 30, 2022
Duck Hunting
Our hunts are conducted in flooded fields, swamps, buckbrush reservoirs and flooded green timber. Our primary bird we target are big fat green head mallards! We also enjoy solid mixed bag hunting to include Pintails, Widgeon, Gadwall, Spoonies (northern shoveler), and a variety of other diving ducks.
We have outstanding selection of blinds we stay where the birds want to be. Most blinds require waders but we have several that are completely dry. Our style of hunting is to shoot decoying birds- we prefer not to pass shoot and our targets generally are within 20 yards.
Nothing beats a incoming mallard about to put his feet down! We have several options for blinds- Skid blinds that seat up to 12, pit blinds, panel blinds, floating blinds and hanging tree blinds. All hunts we provide transportation to the blind in an ATV, Ranger, boat or 4x4 behind trailer.
Prior to your hunt we send out an information sheet on what kind of hunting we plan on doing that week. We can provide self-guided options to the more experience hunter if requested. Stuttgart, Arkansas has long been a bucket list trip for most serious duck hunters. We will make the experience something to remember with seasoned guides and dogs that make sure your hunt is a success. As with any of our hunts we believe the experience is as important as the hunt itself. Our team will ensure everything is perfect from the time you arrive until you depart.
Specklebelly Goose Hunts (Greater white-front Goose)
Morning or afternoon they are always a favorite. Specks are excellent table-fare and a true trophy bird. They respond well to exceptional calling and often will decoy in to high quality full body decoys or socks. Specks have excellent sight so the hide remains the most important part of a successful hunt. Often we add snow geese to the bird strap on these hunts. Most hunts are conducted out of lay-out or A Frame style blinds over dry fields. If you are a serious goose hunter Stuttgart, Arkansas winters more Specks than anywhere else in the country. A normal day you should expect to see and work substantial numbers of geese.
Lodging & Food
Your duck hunting trip couldn't be complete without relaxing lodging and delicious food.
The 2W Outfitters lodge features 2 large TV rooms, 2 pool tables, indoor dog kennels, and a large dining area. We also have a phenomenal outdoor area with a toasty fire pit.
Start your day off before your hunt with warm sausage biscuits and a variety of continental options. After you return from hunt, enjoy BBQ and fresh prepared sides. Dinner is when we kick it in drive. We start with appetizers such as fried buffalo quail, chips, queso, buffalo dip, and shrimp brochette. Then a caesar salad, 16 oz bone-in ribeye, and loaded mashed potatoes. We complete our meal with Danyell's love cake or warm brownies and ice cream.
Our Chef will assure that you never go hungry at any point in the day.
Rates
We offer morning duck or goose hunts.
We are flexible to work on larger group sizes or smaller group sizes if needed. We do offer mixed group hunting on certain days.
Contact us to find out about our rates.
Sours: https://www.2woutfitters.com/arkansas-duck-hunts
Arkansas Premier Duck Hunting Guide & Waterfowl Outfitter

A Little About Cupped Wings.
about us
When duck hunting with Cupped Wings Guide Service we strive to ensure our hunters receive the best duck hunting experience that Arkansas has to offer. We hunt on over 22,000 acres of flooded timber, rice, beans, corn, willows and cypress sloughs. We are where the ducks are!

We have partnered with Twisted Rivers Land Management Company providing us the opportunity to hunt a wide variety of some of the best waterfowl hunting properties in Arkansas. We offer top notch accommodations, guides and locations. The farms we own and lease typically hold huge numbers of waterfowl. We are uniquely situated between several well known WMA's and refuges that winter millions of birds. Northeast Arkansas has quickly become a Mecca for some of the best duck hunting in the country and we are sitting at "GROUND ZERO"!

We offer a family friendly environment for you to enjoy duck hunting at its finest. We operate out of 2 lodges. One located in Crittenden County, AR just 25 minutes north west of Memphis, TN and in Woodruff County, AR about 1 hr north west of Memphis, TN between the Cache River & White River.
Read More About Us
Sours: https://www.cuppedwingsguideservice.com/
Greenheads at Goose Farms: Part I - The Grind S9:E11
Arkansas Waterfowl Hunting
Navigation: Home > US Waterfowl Hunting Directory > Arkansas Waterfowl Hunting
Directory of 26 Arkansas Waterfowl hunting lodges, guides and outfitters in Arkansas.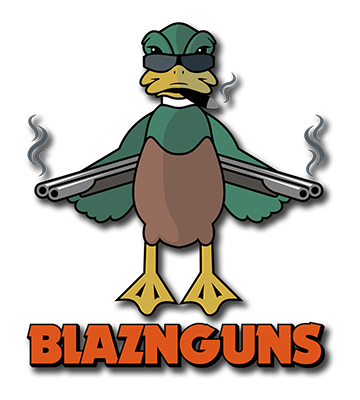 Visit Website
Blazn Guns Waterfowl
414 Dial Circle, Brinkley, Arkansas 72021
Phone: (501) 259-5926
Welcome to Blazn Guns Hunting Lodge in Arkansas. Located in Brinkley, Arkansas, half way between Little Rock, Arkansas and Memphis, Tennessee, we offer flooded timber hunts for wood ducks & mallards in some of the countries best duck hunting habitat.

Learn more about Blazn Guns Waterfowl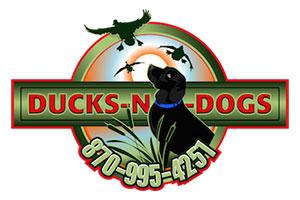 Visit Website
Ducks-N-Dogs Hunting Club
PO Box 2615, West Helena, Arkansas 72390
Phone: (870) 995-5425
With access to over 7,000 acres of leases over a 35 mile area, Ducks-n-Dogs offers a wide array of Arkansas duck hunting and waterfowling opportunities. From flooded fields of rice, beans, milo and corn, to flooded timber, river sloughs, and cypress swamps we offer a a variety of fully guided duck hunting opportunities. Our staff scouts the surrounding area daily to locate positions holding the largest concentrations of birds to assure you and your hunting group a great waterfowl hunting experience.

Learn more about Ducks-N-Dogs Hunting Club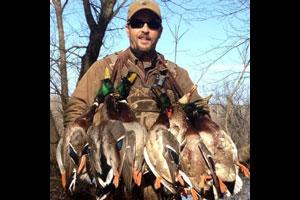 Ark Duck Hunts
100 AR-13, Carlisle, Arkansas 72024
Phone: (931) 623-1121
As any duck hunter knows, whether from any other state there's nothing quite like hundreds of ducks funneling through the air hitting the water, the place Stuttgart Arkansas. This is duck hunting capitol of the world. Part of Mississippi Flyway and Central Flyway. Located in the heart of the Grand Prairie 20 miles northwest of Stuttgart, Arkansas.

Learn more about Ark Duck Hunts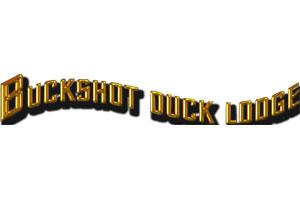 Buckshot Duck Lodge
187 Hayes Lake Lane, Gillett, Arkansas 72055
Phone: (870) 548-3334
Goose Hunting offered at $100 per person. Legal limit per person is 20 snow geese and 2 specklebelly per day. This option available only when geese are here. We have vehicles available for anyone who wants to try their luck at gambling in Tunica, MS or just across the bridge in Helena. We are 35 miles south from the famous Duck and Rice Capital of the World, in Stuttgart, which hosts the annual "Wings Over the Prairie Festival" on Thanksgiving weekend. Stuttgart is also home to Macks Prairie Wings. It is one of the largest waterfowl stores in the South.

Learn more about Buckshot Duck Lodge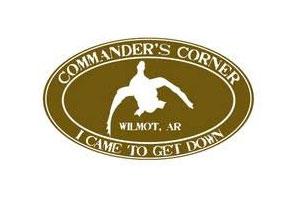 Commanders Corner
610 Ashley County Rd 371, Wilmot, Arkansas 71676
Phone: (318) 460-0989
Nestled along the banks of Bayou Bartholomew, our spacious 5000 sq ft. lodge is warm and welcoming. Built in 2014, our accommodations are tastefully-decorated and provide all of the comforts of home. Commander's Corner is perfect for families, corporate retreats, or individuals looking to experience Arkansas duck hunting.

Learn more about Commanders Corner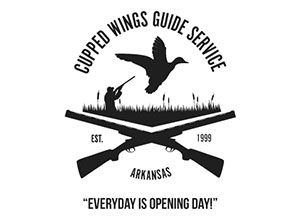 Cupped Wings Guide Service
Gilmore & Newport, Arkansas 72365
Phone: (855) 932-7299
At Cupped Wings Guide Service we strive to ensure our hunters receive the best duck hunting experience that North East Arkansas has to offer. We hunt on over 10k acres of flooded rice, beans, timber and cypress sloughs. We go where the ducks are! We offer top notch accommodations, guides and locations. The farms we own and lease hold huge numbers of waterfowl. We are uniquely situated between several well known WMA's and refuges that winter millions of birds. North East Arkansas has quickly become a mecca for some of the best duck hunting in the country and we are sitting at "GROUND ZERO"! We offer a family friendly environment for you to enjoy duck hunting at its finest. We are just 25 minutes north of Memphis, TN in Crittenden County Arkansas. If you are duck hunting in Arkansas and looking for the best place to book your guided hunt, you have found the right place. Give us a call or shoot us an email. We realize when it comes to booking a guided waterfowl hunt there are many options out there. We do not over book and do not over hunt any of our areas. Rest days are just as important as the days when you are laying the hammer down. We do this to ensure quality. For us, it's not about booking every available spot every day, but rather it's about fun, fellowship and the quality of the hunting experience. We believe once you book with us, you will come back year after year

Learn more about Cupped Wings Guide Service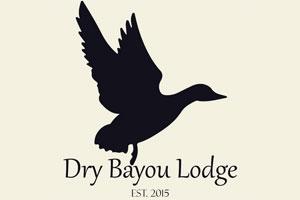 Dry Bayou Lodge
1151 Alcon Gill road, Humphrey, Arkansas 72073
Jon: (501) 438-3459, Bryan: (870) 674-7859
Dry Bayou Lodge is located 12 miles southwest of Stuttgart, Arkansas on the banks of Bayou Meto just a stones throw from the world famous Bayou Meto Wildlife Management Area. The lodge is close to town and only 45 minutes away from the Airport in Little Rock. At Dry Bayou Lodge, we pride ourselves on being a guide service for the working man with affordable rates for the hunter who may only have the opportunity to visit "The Duck Capital of the World" once or twice per season

Learn more about Dry Bayou Lodge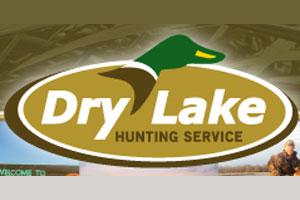 Dry Lake Hunting Service
419 Stillwell School Road, Stuttgart, Arkansas 72160
Phone: (870) 830-0299
Our duck hunting is among the best in the Stuttgart, Arkansas region...led by experienced, knowledgeable guides who give their very best to ensure you enjoy a successful hunt. The relaxed, inviting atmosphere - combined with our comfortable accommodations and exceptional meals - make Dry Lake one of the finest waterfowl hunting experiences in the country. DLHS is a family-owned guide service, and our property is partly owned by DLHS or leased from our immediate family for farming and waterfowl hunting purposes.

Learn more about Dry Lake Hunting Service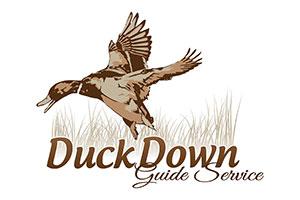 Duck Down Guide Service
Arkansas
Phone: (870) 592-8565
Duck Down Guide Service is Stuttgart, Arkansas's premier guide service. Located 15 miles West of The Duck Capitol of the World, we are in the heart of the Grand Prairie. Duck Down operates exclusively on 6,000 acres of some of the most productive private real estate in the Natural State. We offer a variety of hunting from Dove Hunts to Duck Hunts, Goose Hunts and Predator hunts. We have plenty to do when you are hunting at Duck Down. That's why we are Arkansas's Hunting Vacation Destination.

Learn more about Duck Down Guide Service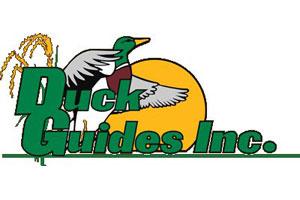 Duck Guides Inc.
Dewitt , Arkansas 72042
Office: (870) 946-2993, Lodge: (870) 946-8181
Duck Guides Inc. was established in 1994. It is family owned and operated by Thayn Morton, an Arkansas County native who has more than 28 years of hunting and guiding experience, his wife Sally, and his twin sons Cody and Corby. Duck Guides Inc.'s guides are life long residents of the area, are very experienced and possess a unique knowledge of the hunting areas. Every effort will be made to provide you with a quality safe hunt. Our goal is to offer you a Professional Hunt and Personal Service with a Down Home Atmosphere.Remember, introduce someone new to the outdoors and when possible please take a kid.

Learn more about Duck Guides Inc.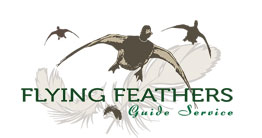 Flying Feathers Guide Service
154 Bayless Lane, Humphrey, Arkansas 72073
Mobile: (870) 830-3466, Lodge: (870) 873-8015
Mike Bogy, Owner of Flying Feathers Guide Service. Has 20+ years of professional guiding experience in Stuttgart Arkansas, the Duck Hunting Capital of the World. Along with his many talents in the waterfowl business, Mike is also a Custom Duck Call Designer.

Learn more about Flying Feathers Guide Service
Fowl Times Duck Club
9200 Highway 49, Weiner, Arkansas 72749
Phone: (870) 636-6278
All guided hunts are morning hunts over decoys with experienced guides in pits, blinds, standing in flooded timber or layout blinds. We recommend each hunting group to be no more than four hunters in size. We offer affordable hunts and can accommodate up to three groups of four. Lodging is included in all packages. We suggest arriving at our lodge the evening before your hunt anytime after 4:00 p.m. to meet your guide team for the next day and enjoy dinner with them at a local restaurant or we have a full kitchen for your use if you prefer to cook your meals. After dinner enjoy some fireside tales with our guides or relax in your room. Snacks and bottled drinks are provided in each groups room for the evening or to bring with you to the blind. Alcohol is not provided but clients are welcome to bring their own provisions. We have a freezer and refrigerator to store your supplies in. Hunting parties will depart the lodge between 5:oo a.m. and 6:00 a.m. hunts can last until noon. Pastries are provided for breakfast and we will always stop by the local convenience store on our way to the blind. If your group has not reached your limit by noon we will come back to the lodge for a lite lunch and you will be given the option to be taken out to a blind for a unguided hunt or relax for the afternoon while our guides scout and prepare for the next days hunt. Guided Packages Single Hunter - $275.00 per day including lodging Two Hunters - $250.00 per day including lodging Four Hunters - $225.00 per day including lodging Children 16 and Under - $150.00 per day including lodging Ask about our weekday and multiday discounts for all hunting parties. Call are Text (870) 636-6278

Learn more about Fowl Times Duck Club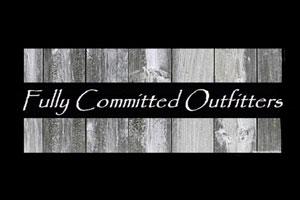 Fully Committed Outfitters
1120 East 4th, Carlisle, Arkansas 72024
Matt Cell: (501) 626-7521, Dustin Cell: (870) 552-5640
Fully Committed Outfitters in Carlisle, Arkansas, offers premier guided goose hunts. We specialize in specklebelly hunting and snow goose hunting during the spring conservation season. We operate exclusively on over 100,000 acres of private land located in the Mississippi Flyway and near Stuttgart, Arkansas - the duck capital of the world.

Learn more about Fully Committed Outfitters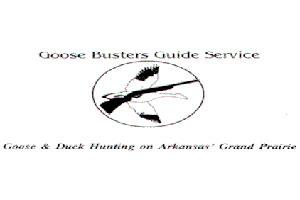 Goose Busters Guide Service
61 Eldridge Road, Almyra, Arkansas 72003
Phone: (731) 336-2811
If you are looking for the finest goose hunting operation in the state of Arkansas and probably the entire south, you have found the right place. We are located just southeast of Stuttgart, Arkansas and offer some of the greatest goose hunts you can imagine. Despite all of the attention given to duck hunting in the Stuttgart area, the goose hunting is just as exciting and Goose Busters is as good as it gets.

Learn more about Goose Busters Guide Service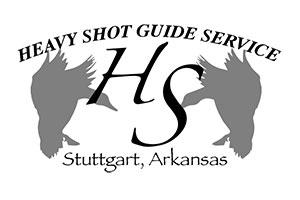 Heavy Shot Guide Service
57 Ora Ln, Stuttgart, Arkansas 72160
Phone: (870) 830-7644
Welcome to Heavy Shot Guide Service located in Stuttgart Arkansas, "The Rice and Duck Capital of the World". We offer fully guided duck and goose hunts on some of the most heavily duck populated areas around. Come hunt with us and let us show you why Heavy Shot Guide Service was voted #1 in customer satisfaction. See for yourself, call and book your duck or goose hunt today and experience waterfowl hunting at its finest.

Learn more about Heavy Shot Guide Service
L'Anguille River Duck Club & Guide Service
3186 Hwy 121 East, Marianna, Arkansas 72360
LRDC is located East of Marianna Arkansas, right in the heart of the Mississippi River Flyway. We are just a few miles from three major duck highways, the L'Anguille, St. Francis, and Mississippi rivers. LRDC was founded in 1996 by Larry Higgins. We offer guided and non-guided duck hunts in flooded fields, cypress sloughs, lakes, & flooded timber. We have been hunting the same land for generations and will put our duck holes up against any in the country. We have a great repeat customer base that has been coming to LRDC since our early days because of being honest about duck numbers and being flexible with rescheduling hunts. When you hear of Arkansas duck hunting you automatically think of Stuttgart, but that is not the only flyway in Arkansas, and we are lucky enough to be right in the middle of one of the best in the Arkansas Delta.

Learn more about L'Anguille River Duck Club & Guide Service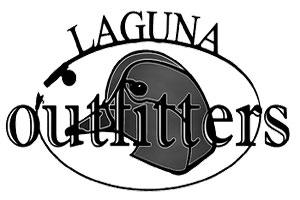 Laguna Outfitters
4326 Clay St, Houston, Arkansas 77023
Phone: (832) 331-1807
For 25 years Laguna Outfitters has offered world class guided hunting experiences. It is owned and operated by Chase Holland. Chase has been hunting since he was 3 years old and began his career as a full-time guide in 1990. Laguna Outfitters specializes in high end day hunts corporate entertainment, private club leasing, and we also offer exclusive club memberships. We offer many services including waterfowl, upland bird, alligator hunts, as well as offshore and inshore fishing trips. Laguna Outfitters has 60,000 acres of some of the best duck & goose hunting in the great state of Arkansas as well as numerous prime spots on coast of Texas.

Learn more about Laguna Outfitters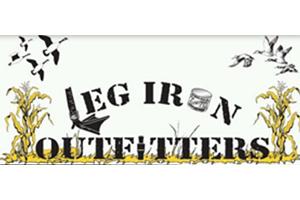 Leg Iron Outfitters
3521 Biggers Reyno Rd, Biggers, Arkansas 72413
Rob Hansen: (314) 605-2091, Tom Gradowski: (847) 873-3720
We, at Leg Iron Outfitters LLC., take pride in guiding waterfowl hunts. We specialize in guided duck and goose hunts in Northeast Arkansas as well as conservation snow goose hunts in Arkansas and Missouri. An extreme amount of time is spent scouting for birds by our guides. We are not locked down to just a few fields. We have pits, skids, and box blinds on various sizes of fields ranging from 40 to 220 acres. We have a total of 4,500 acres of duck and spec fields to hunt on. During conservation snow goose hunts, we have access to 70,000 acres of rice, corn, and soybean fields. Also check out our private green timber hunts, what Arkansas is most famous for. Our guides will move from place to place to make sure we provide the best hunt possible. Expect duck and goose hunting action everyday you hunt. Be sure and come stay with us at our 28,000 square foot lodge in Biggers, Arkansas. We have 40 private rooms available as well as bunkhouse rooms.

Learn more about Leg Iron Outfitters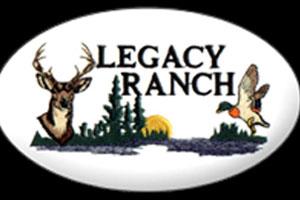 Legacy Ranch
100 Little River One, Foreman, Arkansas 71836
Phone: (903) 277-2456
Arkansas duck hunting, need we say anymore? Arkansas is home to the largest number of wintering ducks in the United States. On our hunts we provide blinds, decoys, and transportation to and from the blind. Our duck hunts last until no later than noon to allow the ducks to eat and rest for the next day's hunt.

Learn more about Legacy Ranch
Prairie Sky Guide Service
563 Jackson Road 272, Amagon, Arkansas 72005
Phone: (334) 488-1508
Prairie Sky Guide Service is dedicated to providing the best waterfowl hunting experience possible. We guide our hunts on privately owned property in Northeast Arkansas. These hunts take place from either pit blinds, sled blinds or layout blinds in flooded rice or bean fields.

Learn more about Prairie Sky Guide Service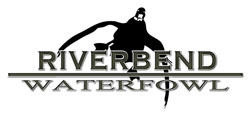 Riverbend Waterfowl
Stuttgart, Arkansas 72160
Jed: (931) 607-6638
Riverbend Waterfowl is located in Stuttgart,Arkansas and offers some of the finest green timber duck hunting around. If you are looking for a hunt of a lifetime give Jed Lamb at Riverbend Waterfowl a call. Rates- $300.00 per gun a day. 50% non refundable deposit at time time of booking. No lodging or meals. Hunting is from legal shooting time till 12:00pm.

Learn more about Riverbend Waterfowl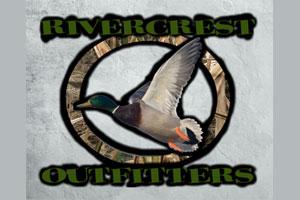 Rivercrest Outfitters
508 Monroe St, St Charles, Arkansas 72140
Phone: (501) 819-4353
Exciting Hunting Excursions for Families. At RIVERCREST OUTFITTERS, we encourage parents to take their children squirrel, specklebelly goose, and duck hunting in Saint Charles,AR, by allowing kids to hunt for free. Our experienced guides provide you with everything you need, including trained retrievers and expert hunting knowledge. You just need to bring guns and ammunition.

Learn more about Rivercrest Outfitters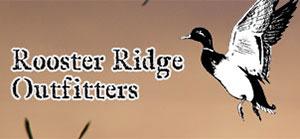 Rooster Ridge Outfitters
Black Oak, Arkansas
Phone: (870) 253-3827
When you book a duck hunt with Rooster Ridge it is your duck hunt. There is only one guide with several different locations to hunt. Arkansas is known for duck hunting so let an Arkansas boy, who has spent his whole life hunting here, show you what Arkansas duck hunting is all about. Availability is very limited. No more than one group hunts per day, no exceptions.

Learn more about Rooster Ridge Outfitters
Southwind Outdoors LLC
Arkansas 72227
Phone: (501) 537-0400
Southwind Outdoors leases private land in Arkansas for our club members' private and exclusive use. We locate good habitat, negotiate for exclusive access with the landowner and then enforce the contract. When you obtain a Lifetime Club Membership and pay annual dues, YOU can reserve properties for your family to hunt, fish, camp, hike, etc., as often as you like. You set your own schedule for all seasons and all types of game, and without any competition from others. All habitats are completely natural, and usage is managed by the club to avoid overuse. A huge inventory of properties ensures good land for every outdoorsman, regardless of the desired game or season. Harvest reports filed by other members enable you to pick the right property for you and your group.

Learn more about Southwind Outdoors LLC
Three Rivers Game Preserve
1583 Tichnor Blacktop Rd, Tichnor, Arkansas 72166
Phone: (870) 509-2121
Three Rivers Lodging and RV is located in south Arkansas County between White River NWR and Trusten Holder WMA. White River NWR has over 160,000 acres of public deer and duck hunting and over 300 lakes, sloughs and bayous. Trusten Holder WMA encompasses over 12,000 acres of public land. Our cabins are 1 mile from the Merrisach Lake boat ramp on the Arkansas River; from there you can access the white river and the Mississippi river. Wild Goose Store and Cafe is located across the street and De Witt is just 25 minutes away.

Learn more about Three Rivers Game Preserve
Sours: https://www.ultimatewaterfowlhunting.com/usa/arkansas/
Farms hunting duck goose arkansas
I did so, exposing my little pussy. Marina also lowered her panties and lifted her dress. I put my hand between her legs and began to stroke her pussy. She, too, grabbed my pussy and began stroking him. - Well, how do you like it.
Greenheads at Goose Farms: Part II - The Grind S9:E12
Eh, I would repeat yesterday's, I thought, washing off the remnants of sleep under the shower with warm water. Having quickly sipped tea with a piece of cookies, I got dressed and left the apartment into the courtyard of our high-rise building. And I dressed as I was wearing yesterday, in a white denim skirt just above the knees, in a light jumper on top and in a light white jacket.
I adored everything white and even my underwear was strictly white.
Similar news:
There are sixth and seventh. And there are eighth and ninth. Then the elders.
1060
1061
1062
1063
1064