Google Maps to add more detailed maps, crowd indicators, better routing and more
Google has announced a series of updates coming to Google Maps as part of the company's larger goal of delivering more than 100 AI-powered improvements to the platform by year-end. Among the new improvements, detailed during Google I/O's developer conference this week, are new routing updates, Live View enhancements, an expansion of detailed street maps, a new "area busyness" feature and a more personalized Maps experience.
The new routing updates will involve the use of machine learning and navigation information to help reduce "hard-braking moments" — meaning, those times when traffic suddenly slows, and you have to slam on your brakes.
Today, when you get your directions in Maps, Google calculates multiple route options based on a variety of factors, like how many lanes a road has or how direct the route is. With the update, it will add one more: which routes are least likely to cause a "hard-braking moment." Google will recommend the route that has the least likelihood of those sorts of moments, if the ETA is the same or the difference is minimal between another route. The company says it expects this change could potentially eliminate 100 million hard-breaking events in routes driven with Google Maps every year.
Live View, Google Maps' augmented reality feature launched in 2019 will soon become available directly from the map interface so you can instantly explore the neighborhood and view details about nearby shops and restaurants, including how busy they are, recent reviews and photos. It also will be updated to include street signs for complex intersections, and will tell you where you are in relation to places like your hotel, so you can make your way back more easily, when in unfamiliar territory.
Image Credits: Google
Google will also expand the more detailed maps it first rolled out to New York, San Francisco and London last year. These maps offer more granularity, including both natural features and street info like the location of sidewalks, crosswalks and pedestrian islands, for example. The information can be particularly useful for those who navigate a city by foot, scooter, bike, or in a wheelchair.
By the end of 2021, these detailed maps will be available in 50 more cities, including  Berlin, São Paulo, Seattle and Singapore.
Image Credits: Google
Another new feature expands on the "busyness" information Google already provided for businesses, based on anonymized location data collected by Maps users. During the pandemic, that feature became a useful way to avoid crowds at local stores and other businesses, for health and safety. Now, Google Maps will display "busyness" info for parts of towns or neighborhoods, to help you either avoid (or perhaps locate) crowded areas — like a street festival, farmers' market or nightlife spot, among other things.
Image Credits: Google
Finally, Google Maps will begin customizing its interface to the individual in new ways.
For starters, it may show relevant information based on the time of day where you are.
For instance, when you open the map at 8 a.m. on a weekday, you may see coffee shops more prominently highlighted, but at night, you may see dinner spots. If you've traveled out of town, Google Maps may instead show you landmarks and tourists attractions. And if you want to see more of the same, you can tap on any place to see similar places nearby.
Image Credits: Google
Google says these features will roll out globally across iOS and Android in the coming months, but did not provide an exact time frame for each specific feature. The more detailed maps will arrive by year-end, however.
Sours: https://techcrunch.com/2021/05/19/google-maps-to-add-more-detailed-maps-crowd-indicators-better-routing-and-more/
Google Maps is getting five major upgrades - and is trying to save lives
Five new features have been announced during the Google IO 2021 keynote which will bring big upgrades to the Google Maps service, with one in particular likely to be popular with those slowly returning to normality after long periods of lockdown.
These cover a wide range of new features, allowing you to find out where you should be driving if you're a nervous driver, where to avoid (or visit) if you don't want to be near busy hotspots, and allowing you to see more information when you're live viewing through your phone's camera.
There are a lot of new features to go through, and we've wrapped up why each is important and how they'll be landing on your phone.
1. No one likes hard-braking moments
Launching on Android and iOS globally in the coming months, Google's latest routing updates for Maps sees the service plan ahead and select routes which have the lowest chance of 'hard-braking moments'.
These moments – which can be caused by sudden traffic jams, confusing junctions or road closures – can result in more accidents, and Google claims that its new technology will help reduce the number of accidents on roads, after work with the Virginia Tech Transportation Institute - and the brand believes it can reduce up to 100 million potentially crash-worthy incidents.
Google says it takes the fastest routes and evaluates which will have fewer chances of hard-braking moments. If the estimated drive time is the same (as the fastest route) or only a little longer, then the safer route is the one Google will suggest as default.
It believes this routing option can reduce hard-braking moments by 100 million per year.
Also launching on Android and iOS globally in the coming months are enhancements to Live View in Google Maps, which offers up an AR (augmented reality) street view display of your surroundings, overlaying key information such as road names and navigation directions on top of the live feed from your smartphone's camera.
It will also show greater information about businesses around you, like a live guide to tell you where to visit.
While the feature is well established in 100 countries for outdoor locations, the new update will see an expansion to indoor locations including shopping malls, airports, train stations, museums and more – which became available in a limited capacity earlier this year.
The expanded indoor Live View will roll out first in Zurich, followed by Tokyo the month after, with more cities being added in the future.
3. Maps with more detail
Google is adding even more detail to its maps, as it aims to give users an idea of what an area is like before they visit it – from information on crosswalks and sidewalks, to areas which are accessible to wheelchair users and more.
Detailed street maps are currently only available in a handful of cities, but Google will expand this by another 50 by the end of 2021, with cities like Seattle, Singapore, Berlin and Sao Paulo all in line for the upgrade this year.
It'll be available on the Google Maps app on both iOS and Android, with more cities coming very soon.
4. A more tailored map
All this additional detail may feel a little excessive for some users, but Google is attempting to fight those fears by offering tailored maps – removing the information you don't want, while keeping the things which are important to you.
Google Maps can learn your frequent routes and activities, so if it knows you tend to stop by a coffee shop each morning, it'll show these more prominently during your commuting hours, while in the evening it can highlight restaurants and bars.
It can also detect if you're visiting somewhere you don't regularly go, and bring landmarks, places of interest and attractions (based on your likes and previous activity) to the fore, to help you explore your new surroundings and will let you click through to see more information.
Tailored maps will launch on Android and iOS Google Maps app globally in the coming months.
5. Post-pandemic possibilities
Many of us are more cautious when we're out in public, and people are trying to avoid busy and crowded places, allowing them to socially distance themselves more effectively.
Google has spotted this post-pandemic trend and is building in area busyness to Google Maps. It can already provide information on certain locations – such as bars and restaurants – but the new Maps update will allow it to provide information on an entire area.
The aim is to help users understand when certain streets or neighborhoods are much busier than usual, so you can make informed decisions on where to go, and where to avoid at particular times.
Google says Area Busyness will be on by default within Maps, but that it'll be a subtle experience that won't get in the way of usage.
We'll have to wait and see if that's the case when it rolls out globally in the coming months on Android and iOS.
John joined TechRadar a decade ago as Staff Writer for Phones, and over the years has built up a vast knowledge of the tech industry. He's interviewed CEOs of some of the world's biggest tech firms, visited their HQs and has appeared on live TV and radio, including Sky News, BBC News, BBC World News, Al Jazeera, LBC and BBC Radio 4. Originally specializing in phones, tablets and wearables, John is now TechRadar's resident automotive expert, reviewing the latest and greatest EVs and PHEVs on the market. John also looks after the day-to-day running of the site.
Sours: https://www.techradar.com/news/major-google-maps-update-includes-useful-pandemic-feature
Google Maps is getting a ton of new features — here's what to expect and when
By Ryne Hager
ShareTweetEmail
Indoor Live View AR navigation, weather and air quality layers, grocery pickup integration, eco routing, and more
Google Maps is easily one of the company's most successful products. The era of using a paper guide or linear follow-them-or-get-lost MapQuest directions is long over. And though some competing services like Apple Maps might be prettier, Google Maps is king when it comes to functionality, tools, and services integrations. But the best-of-the-best is getting better this summer, and Google is rolling out a handful of new tools and tweaks, like indoor AR navigation, weather and air quality information, grocery pickup integration, and tweaks to reduce your dead-dinosaur-burning car's carbon footprint.
To start, Google Maps is bringing its AR-navigating Live View indoors, starting right now with "a number of malls" in Chicago, Long Island, LA, Newark, San Francisco, San Jose, and Seattle, plus airports, malls, and transit stations in Tokyo and Zurich in the coming months. Like Live View's outdoor counterpart, that means you'll be able to select a destination (like the airport gate in the GIF above) and get easy visual instructions you can follow courtesy of an AR-augmented view of the environment.
Google Maps is also picking up two new specialized layers that can help folks with allergies, or even just those hoping to dodge bad weather on a long drive. The air quality and weather layers are self-descriptive and show information for each as scraped from partner sites like The Weather Company and AirNow.gov in a visual overlay. That means you can see if a given route is the right one for a top-down convertible ride, or figure out if you should dodge the park on your way to work if the pollen is bad, or avoid a specific mountain road if the smoke is bad. The new layers will roll out on Android and iOS "in the coming months," with the weather layer available globally and air quality limited to Australia, India, and the US to start.
Over the last year, many of us started using things like curbside grocery pickup and grocery delivery services, and though it might be a bit late, Google Maps is also rolling out some new features for supported partner retailers like Albertsons and services like Instacart, with more planned later (though no timeline has been specified). You'll be able to see pickup and delivery windows, delivery providers for a given store, and information like fees and order minimums. The new information will appear in profiles in Search too. A new pilot program for Fred Meyer locations in Portland will also let Maps provide notifications for curbside pickup, and even notify the store when you will arrive, starting this summer.
Lastly, Google is rolling out a handful of interesting changes in a similar vein to the recent EV-oriented Google Maps tweaks. As before, the bulk of the come courtesy of AI-generated tweaks, but they'll help you make a dent in your carbon footprint without costing you any extra time.
Google is rolling out a new route-planning model later this year that considers details like road incline and traffic to better determine how efficient it is, rather than simply looking at time spent in transit. In cases where an eco-friendly route would match the fastest way, Google will push you to the latter, saving the world a bit of extra CO2 and saving you a few bucks potentially in rising fuel costs. If the eco-friendly route takes longer, Google will still present it as an option on the map with an easily spotted leaf icon so you can choose for yourself. There's even a new route-selecting interface rolling out "in the coming months" that will help you better select between modes of transit, helping remind you that there are ways to get around other than your car. Though Google's ML-based model will still push whichever mode you prefer, sometimes it's nice to remember you can walk or bike somewhere close.
Some countries have rolled out vehicle restrictions for some areas, declaring them low-emission zones where certain types of vehicles can't be used, and Google Maps will also pick up support for notifications regarding these zones in June.
As repeatedly noted, the timing for these different Google Maps features varies pretty wildly, but most of them should be available by summer, and that should come in handy once we're all vaccinated and furiously making up for the last lost year.
Buy a giant battery during Jackery's giant anniversary sale
15% off on all of Jackery's batteries and solar chargers
Read Next
ShareTweetEmail
About The Author
Ryne Hager (2821 Articles Published)
Ostensibly a senior editor, in reality just some verbose dude who digs on tech, loves Android, and hates anticompetitive practices. His only regret is that he didn't buy a Nokia N9 in 2012. Email tips or corrections to ryne at androidpolice dot com.
More From Ryne Hager
Sours: https://www.androidpolice.com/2021/03/30/google-maps-is-getting-a-ton-of-new-features-heres-what-to-expect-and-when/
30+ FEATURES and TIPS for GOOGLE MAPS in 2021
I/O 2021: All the new features coming to Google Maps
Detailed street maps
Google will now provide users with more detailed street maps. The feature which was initially announced last August in select areas. It will start rolling out in 50 more cities, including Berlin, São Paulo and Seattle among others, by the end of 2021.
Google Maps makes use of AI to show users if they are likely to encounter obstructions such as sidewalks and crosswalks, while planning their route. Google hopes that the new feature can help pedestrians plan the most accommodating route. The feature will be very useful for people using a stroller or wheelchair.
https://images.indianexpress.com/2020/08/1x1.png
Users will be able to access Live View right from the map and see helpful details about nearby shops and restaurants and find out how busy they are (Image source : Google)
Live View
Google Maps will use its Live View feature to aid users, who are exploring a new neighbourhood. Live View uses AR signs to help users with real world navigation, but Google is expanding its use case further.
Users will be able to access Live View right from the map and see helpful details about nearby shops and restaurants, how busy they are, recent reviews and photos. The feature will also show helpful new street signs for complex intersections. Live View is not yet available in India.
Better Navigation
Google Maps is getting a new feature, which will use machine learning and navigation information to help users avoid having hard-braking moments during the drive and show the most optimised route. When a user opts to get directions in Maps, the service calculates multiple route options to the destination based on several factors.
Google will now opt to show the fastest routes, and identify which route is likely to reduce your chances of encountering a hard-braking moment. It remains to be seen if this will be implemented in India and how accurate the feature will be here.
More personalisation
Google Maps will now tailor its user experience to individual users. For example, the Google Maps service can now more prominently display breakfast places and coffee shops in the morning to help users who are stepping out at the time. Later in the day, Google Maps can show dinner places.
If user is traveling somewhere, the service will better highlight popular tourist destinations and landmarks. Google Maps' new feature will expand to cover entire areas, like a neighbourhood or a popular part of town. This could also help users stay away from busy and crowded areas.
Sours: https://indianexpress.com/article/technology/social/google-maps-gets-more-detailed-and-personalized-maps-new-features-7321127/
Features new 2021 maps google
Get around and explore with 5 new Google Maps updates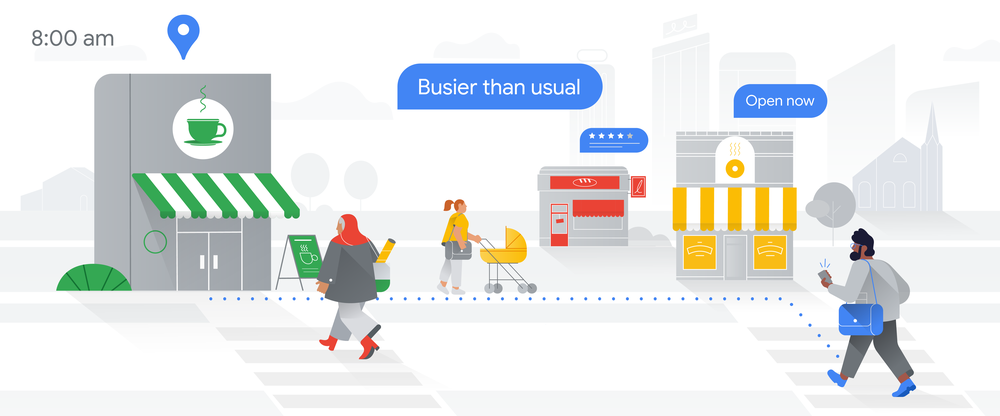 From the very beginning, we built Google Maps to help you connect with the real world. In 2007, we introduced Street View, the first imagery platform to show you panoramic views of streets all over the world — from Tokyo to Tonga. A year later, we let you throw away your printed directions and get real-time navigation directly from your phone. And three years ago, we were the first to launch Live View and bring AR to navigation at scale. Thanks to our deep knowledge about the world and powerful AI advancements, we've spent the last 16 years bringing helpful information and experiences just like these to the map. Today at Google I/O, we're announcing five new updates so you can more easily navigate, explore and get things done.  
Reduce hard-braking with routing updates
Imagine you're driving to meet a friend. As you approach a busy intersection, the traffic slows suddenly and you have to slam on your brakes. According to research from experts at the Virginia Tech Transportation Institute, these hard-braking moments — incidents along a route that cause a driver to sharply decelerate — can be a leading indicator of car crash likelihood. Soon, Google Maps will reduce your chances of having hard-braking moments along your drive thanks to help from machine learning and navigation information.
Here's how it works: Every time you get directions in Maps, we calculate multiple route options to your destination based on several factors, like how many lanes a road has and how direct a route is. With this update, we'll take the fastest routes and identify which one is likely to reduce your chances of encountering a hard-braking moment. We'll automatically recommend that route if the ETA is the same or the difference is minimal. We believe that these changes have the potential to eliminate 100 million hard-braking events in routes driven with Google Maps each year, so you can rely on Maps to get you from A to B quickly — but also more safely.
Walk this way with enhancements to Live View and detailed street maps
If you're getting around on foot, we've got you covered with augmented reality in Live View. If you're exploring a new neighborhood, you'll be able to access Live View instantly — right from the map — and see helpful details about the shops and restaurants around you, like how busy they are, recent reviews and photos. We'll also display helpful new street signs for complex intersections so you know exactly what road you're on and which way to go. And if you're traveling, Live View will tell you where you are in relation to places like your hotel — so you can always find your way back to home base.
A GIF of Live View being used to explore restaurants in a New York City neighborhood

A GIF of Live View showing street labels overlaid on Google Maps with augmented reality

A GIF of Live View showing where you are in relation to a nearby hotel with augmented reality
Our detailed street maps feature, which launched last August, will soon be available in 50 more cities by the end of this year — including Berlin, São Paulo, Seattle, and Singapore. With the help of AI and our understanding of cityscapes around the globe, you can see where sidewalks, crosswalks and pedestrian islands are, along with the shape and width of a road to scale. This information can help pedestrians plan the most accommodating route, especially if they're using a  wheelchair or stroller.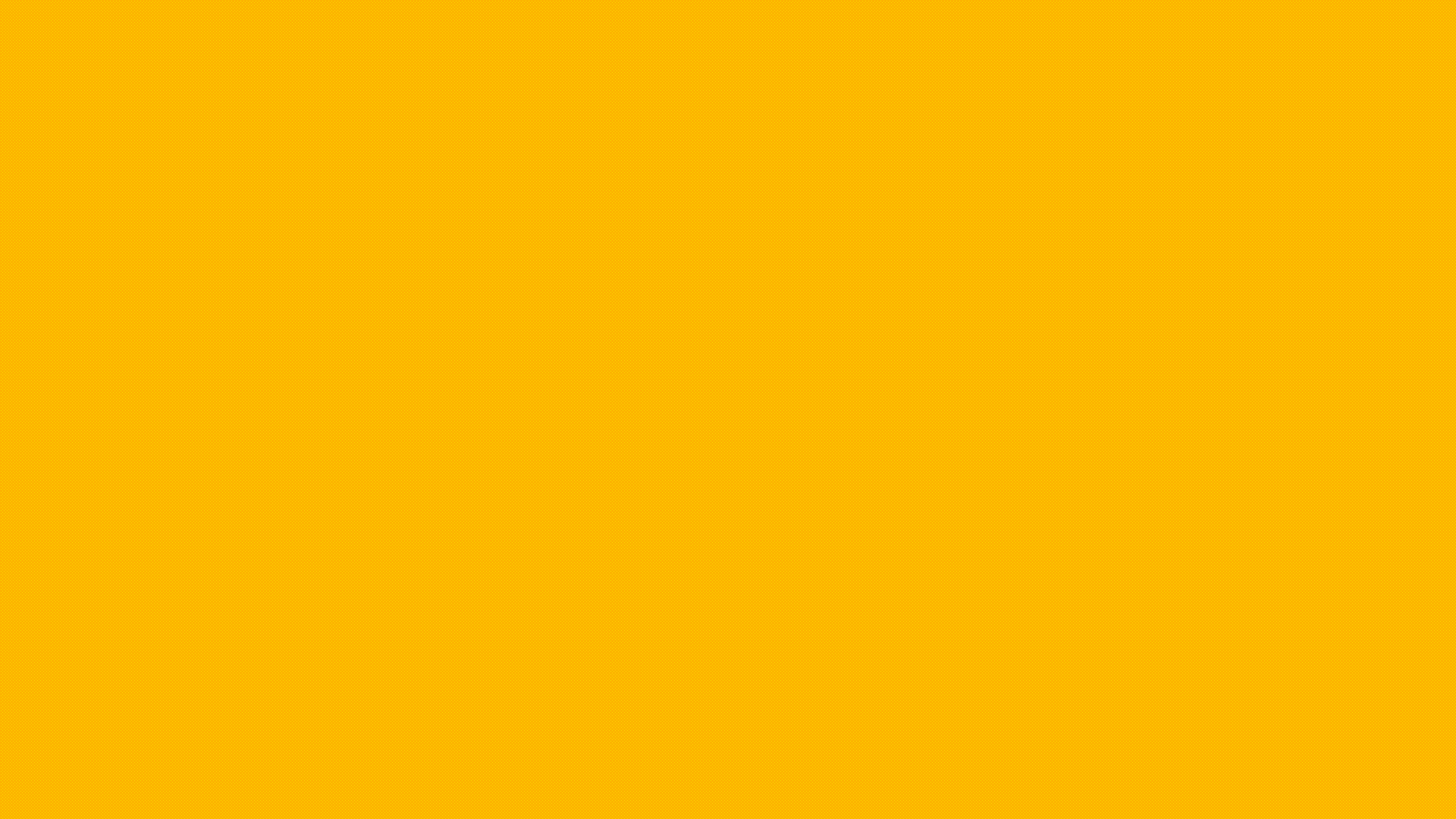 Spot busy areas at a glance
Each day, more than 80 million people turn to live busyness information on Google for specific places to save time waiting in line and stay socially distanced during the pandemic. Now, this is expanding to show the relative busyness of an entire area, like whether a neighborhood or part of town is busier than usual. If it's Saturday morning and you want to explore your city without crowds bogging you down, open up Maps to instantly see busy hotspots to avoid — like the streets near the local farmers' market. On the flip side, if you want to check out popular parts of town, use area busyness to scope out lively neighborhoods at a glance to discover interesting things to do.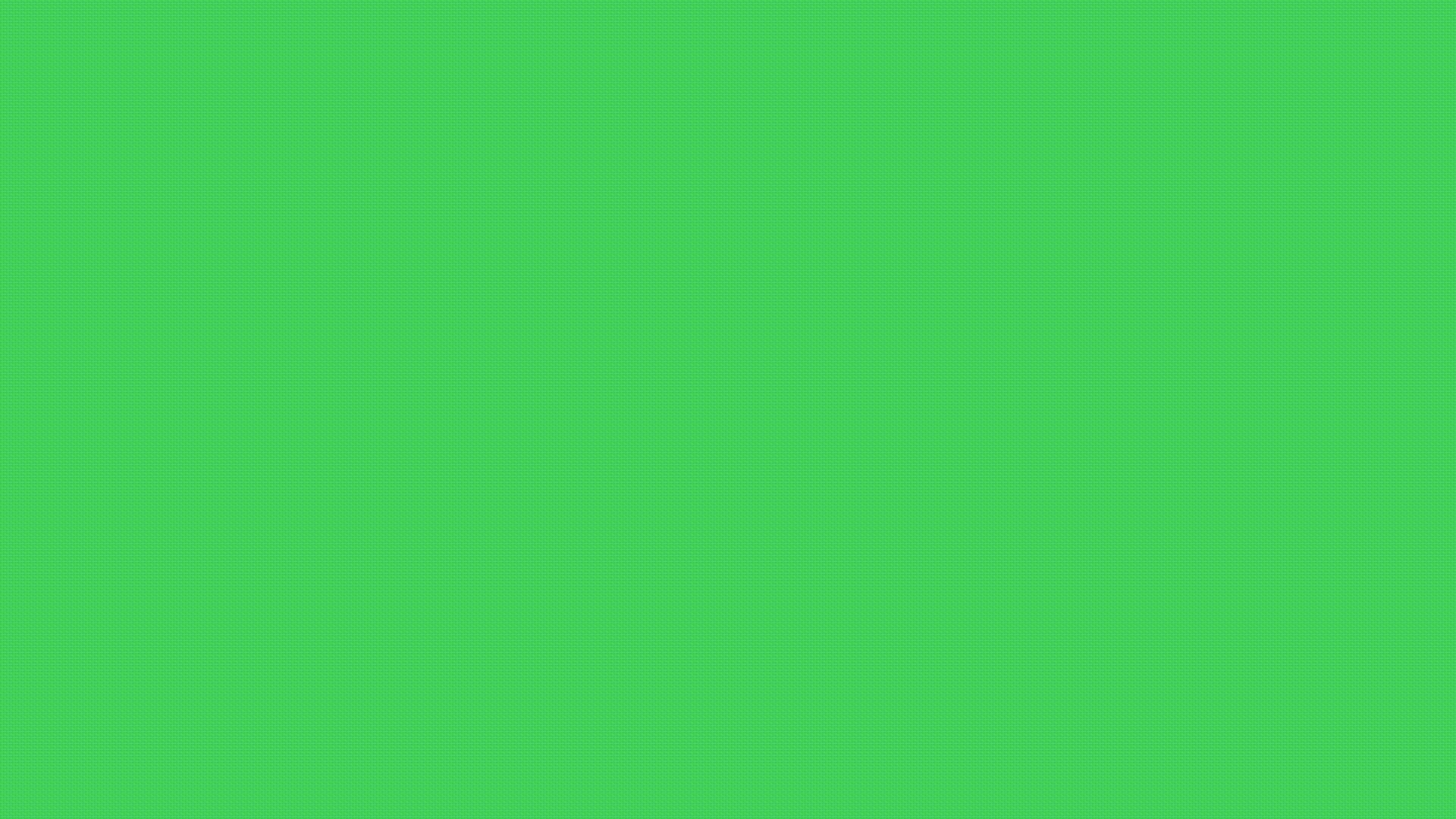 A map tailored to you
Having information about the world is useful, but it can quickly become overwhelming if it's not delivered at just the right time. To help you make sense of it all, we're tailoring our map to highlight the most relevant places based on time of day and whether or not you're traveling. If you live in New York and open up Maps at 8 a.m. on a weekday, we'll prominently feature nearby coffee shops — instead of dinner spots — so you can start your day with a caffeine fix. And if you're on a weekend getaway, it'll be easier to spot local landmarks and tourist attractions right on the map. Want more options? Tap on any place to see similar places nearby.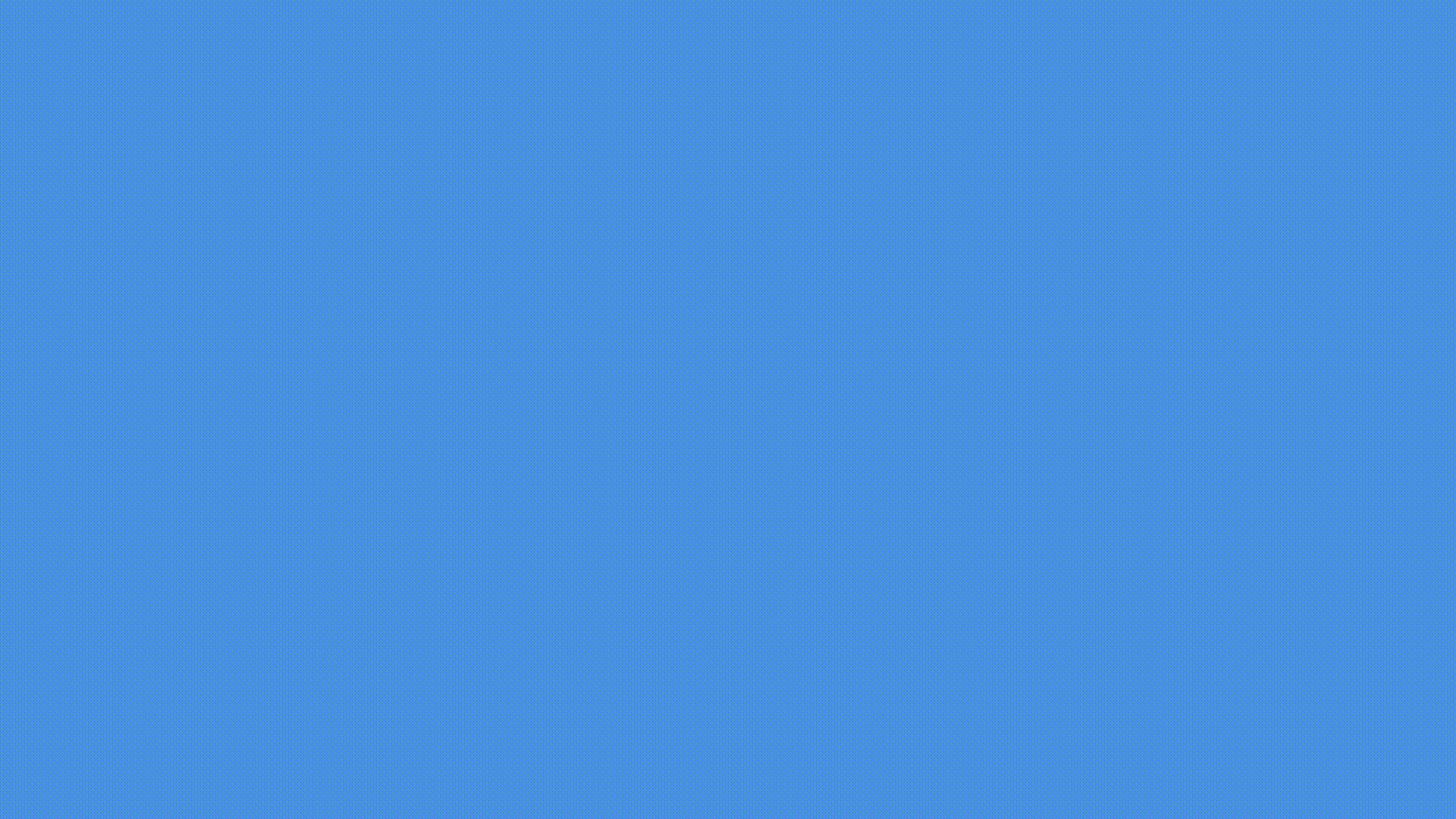 No matter where you're headed or what your plans are, Google Maps has the information you need along the way and the AI smarts to get you there. All of these features start rolling out globally on Android and iOS in the coming months, with detailed street maps coming to 50 new cities by the end of the year.
Sours: https://blog.google/products/maps/five-maps-updates-io-2021/
Google Maps: The FUTURE revealed! (with new Street View walk-through)
All The New Google Maps Features Coming Soon (Google I/O 2021)
Google unveild a ton of new features for Maps at I/O 2021. The navigation app is getting more detailed maps, more contextual information, and more.
Maps is one of the most important applications in Google's entire lineup, and at Google I/O 2021, Google unveiled a heap of new features that are coming soon to the platform. From safer navigation to more detailed information, there's a lot to keep an eye out for.
While some people may think of Google Maps as nothing more than a simple turn-by-turn navigation app, it's become far more than that over the years. It's great for turn-by-turn, sure, but it's also an incredible tool for finding the best restaurants in an area, checking commute times to work, looking up local transit, and countless other things. Maps is also a constantly changing service that gets new features all the time, as evident by all the announcements from I/O.
Related: Google Just Stole One Of Apple TV's Best Features For Android TV
First thing's first, Google wants to reduce how often people find themselves in hard-braking situations while driving. Using its machine learning technology and other navigation info, Google Maps will soon analyze multiple route options and recommend ones that are potentially safer — such as ones that don't have busy intersections. Google says this should reduce 100 million hard-braking events by people using Google Maps every single year, potentially making roads a lot safer. If these alternate routes have similar ETA times to normal ones, they'll be recommended automatically. For Google Maps users that rely on the application for walking, Google is also upgrading Live View. Live View will be more easily accessible if Google detects someone is in a new neighborhood, there will be more context for street signs, and it can tell users where they are in relationship to something like their hotel — helpful when on vacation in a new area.
Google Maps Is Also Becoming More Detailed And Personalized
On the note of cramming more information into Maps, Google is expanding detailed street maps to 50 additional cities by the end of 2021. This uses AI and other images to better recreate maps of specific areas, showing more accurate representations of crosswalks, traffic lights, sidewalks, and more. While not all of the cities have been detailed just yet, Google says some of the candidates include Seattle, Singapore, Berlin, and São Paulo.
Similarly, Google is making it even easier to see how busy places are during certain times of day. While Maps already shows how busy a specific business is, it will soon show how busy a more generalized area on the map is. For example, if there's a strip mall or park that's especially crowded one morning, that area will be outlined in Google Maps and tell users that it's busier than usual. Especially in a world where many people are still practicing social distancing, a feature like this should really come in handy.
Last but not least, Google Maps is getting more personalized. Opening Google Maps can sometimes feel overwhelming with all the information that's presented, but Google thinks it's discovered a way to combat this. If someone opens the Maps app early in the morning before work, Google might highlight coffee shops on the map. These recommendations are based on someone's location, whether they're traveling, and the time of day. That's a lot to take in at once, but this should all come together to make the Maps experience that much better. All the new features are expected to be available "in the coming months" for both Android and iOS.
Next: How To Enable Dark Mode On Google Maps & Why You Should
Source: Google (1), (2)
ShareTweetEmail
90 Day Fiancé: Tiffany To Get Plastic Surgery After Drastic Weight Loss
About The Author
Joe Maring (898 Articles Published)
Joe has been actively writing and talking about consumer tech since 2012. His biggest passion lies with smartphones, but he's happy to talk your ear off about just about anything with a CPU. He lives in Kalamazoo, MI with his wife, two cats, and pit bull/boxer mix.
More From Joe Maring
Sours: https://screenrant.com/google-maps-new-features-upgrades-hard-breaking-live-view-io-2021/
You will also like:
Google Maps Just Dropped a Bunch of New App Features, Including Dark Mode
When I say I rely heavily on Google Maps, I mean it. This is coming from the gal that still gets lost around the city where she's lived for the past two-plus years. I have many talents, but direction? Yeah, that's not one of them.
Now, Google Maps is introducing several new features to help us out even more. Earlier this month, the platform announced updates to its iOS app that will make your commute that much easier, including live location sharing through iMessage. Just tap the Google Maps icon in messages and—bam—your "be there in five minutes" will be confirmed. To end sharing, just hit the "stop" button.
You can also get live traffic updates, find the best restaurants in your area, an opt for dark mode on your device, which wasn't previously available for the app.
Thrillist TV
"One of Google Maps' most powerful features is the ability to see live traffic conditions in an area," Google said in its announcement. "With the new nearby traffic widget, you can now access this information for your current location right from your home screen. So if you're about to leave home, work, school, or any other place, you'll know at a glance exactly what traffic is like, and can plan accordingly."
Now, you'll have to actually install this Maps widget, but fret not my technologically troubled friends, here's how: tap and hold until your apps wiggle, then hit the "+" button in the upper-left hand corner and search for the Google Maps app. Swipe to select the widget you want, tap to add, tap done, and you're all set. Your life just got a little easier.
Want more Thrillist? Follow us on Instagram, Twitter, Pinterest, YouTube, TikTok, and Snapchat.
Megan Schaltegger is a staff writer at Thrillist.
Our Newsletter
Sours: https://www.thrillist.com/news/nation/google-maps-new-app-features
10761
10762
10763
10764
10765