5 best realistic Minecraft texture packs in 2021
Minecraft is full of great texture pack options. There are many different types of texture packs out there, including hyper-realistic ones.
Many Minecraft players love using realistic texture packs in their games. Players either use these texture packs because they spice up their world or because they work really well with their builds.
Whatever the case, there are many realistic texture pack options for Minecraft players to choose from. Most of these texture packs can be found with ease and downloaded for free off of trusted Minecraft resource sites like Curseforge.
Realistic texture packs have been around in Minecraft since its early days. Here is a list of some of the most realistic Minecraft texture packs for players to download in 2021.
---
Also read: 5 Best aesthetic Minecraft texture packs
---
What are the best realistic texture packs for Minecraft?
#1 - NAPP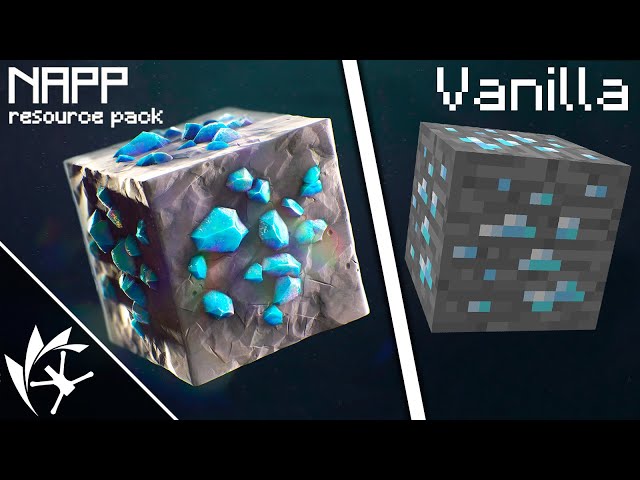 The NAPP texture pack changes the entire feel of Minecraft. It takes every block, from ores and dirt to trees, and gives them a realistic spin. It makes each block look 3D and almost takes away the pixelated feel of vanilla Minecraft.
The NAPP texture pack is available for the most recent version of Minecraft (1.16.5). This texture pack will stun players with its photorealism and make them feel like they're playing an entirely different video game while keeping the same Minecraft charm.
The NAPP texture pack was created by the artist Del_Cieno. Players can download it here.
#2 - LB Photo Realism Reload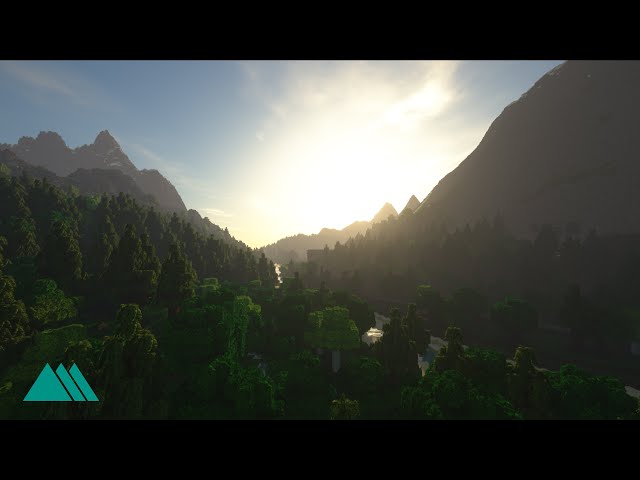 Minecraft's LB Photo Realism Reload texture pack really emphasizes the details found in nature. This pack is splendid for players looking for detailed grass, water, and plants. At times, each blade of wheat can be seen.
This is the perfect pack to use on a medieval build. Walking through a village with the LB Photo Realism Reload texture pack on can feel like a blast to the past of older European villages.
LB Photo Realism Reload was created with several inspirations, which can all be found on the download page. This texture pack is actually an update to a previous texture pack called LB Photo Realism.
Players can download this Minecraft texture pack here.
#3 - Battered Old Stuff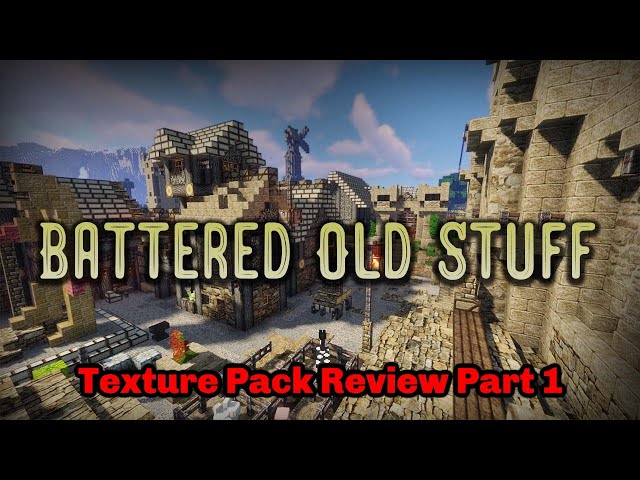 Battered Old Stuff is a Minecraft texture pack inspired by old rusty items found in old sheds. The creator of the pack once talked about that feeling of nostalgia that people get from seeing rusty and beat-down items in their grandparent's sheds. They wanted to bring that same nostalgia into Minecraft.
This texture pack changes many items in Minecraft to feel more beat up and rustier. It gives Minecraft a feeling of realism not usually seen in the vanilla version of the game.
Windows feel more rickety and breakable, and there's immense detail added to blocks like trees and cobblestone. This pack even goes as far as to change iron golems to the dark gray color that iron looks like in the real world.
Battered Old Stuff was created by Minecraft enthusiast ozBillo. Players can find the texture pack here. They are advised to install Optifine before trying out Battered Old Stuff.
#4 - MeineKraft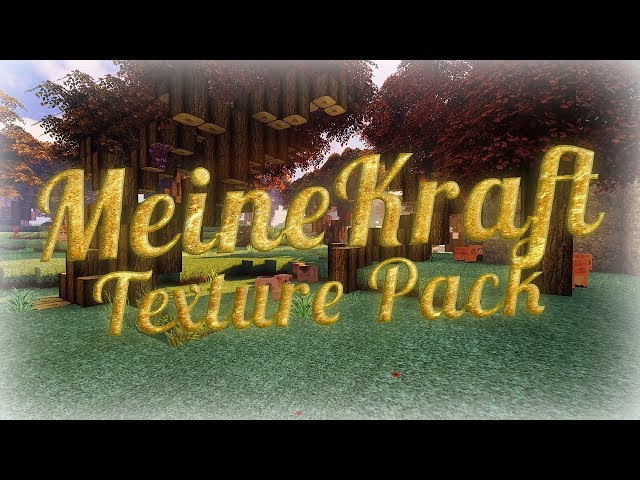 Minecraft's MeineKraft texture pack is a fanmade pack that adds shaders and hyper-realistic textures to many in-game items. This texture pack comes in an ultra HD version as well as a regular one.
One really striking aspect of MeineKraft is how vibrant the colors are on certain items and blocks. It creates a whole new feel for the game. Many food items were given a proper realistic revamp in this texture pack.
MeineKraft was created by Minecraft fan Honeyball for Minecraft 1.14. Since then, three creators Merlinmo, ACGaming and Loreon have taken over the project and updated it for Minecraft 1.16.5. Players can download MeineKraft here.
#5 - Realism Extreme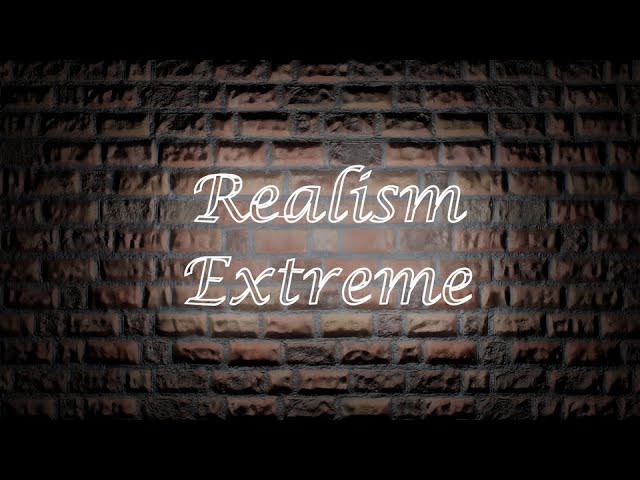 Realism Extreme is a Minecraft texture pack mostly known for its realistic rendition of bricks and cobblestone. This texture pack provides all the realism that Minecraft players crave. Wood structures and blocks have hyper-realistic patterns that could resemble real-life hardwood flooring.
Stone and cobblestone blocks also look extremely defined in this texture pack. It's a great pack to use while mining and building with older Minecraft materials such as wood planks, cobblestone, and bricks.
Also Read
To download the texture pack, players should click this link. Realism Extreme is only meant for very high-end PCs. It requires at least 8 GB of RAM and a high-end graphics card like RTX.
Disclaimer: This article includes the author's opinion.
Edited by Rachel Syiemlieh
Sours: https://www.sportskeeda.com/minecraft/5-best-realistic-minecraft-texture-packs-2021
CMR Extreme Realistic Resource Pack 1.16 / 1.15
For most, the CMR Extreme Realistic is a name that immediately generates a lot of excitement and enthusiasm. This pack is no different because it claims to prove an incredibly realistic graphics setting and a similar overall gaming experience. Luckily for all Minecraft fans, the pack absolutely does this and goes even beyond its initial promise. The community of Minecraft gamers has had a lot of experience with packs that promise realistic visuals over the previous years, but it has to be said that CMR Extreme Realistic resource pack is on a whole new level. This pack managed to substantially elevate the visual realism thanks to its diverse techniques used for making its designs, along with almost flawless texture execution. After you get a chance to experience the game with the resource pack from the CMR Extreme Realistic brand, you will likely shun anything else after it.
This pack simply provides a level of quality above anything else and it looks completely stunning. The amount and level of details present in the texture is amazing. At the same time, the textures do not come with a huge amount of noise, which makes them look awesome from virtually any angle of view. The color palette of the texture is slightly more toned down from what is usually expected in terms of brightness and vibrancy. However, in this setup, the same works great because it underlines the lively and exceedingly realistic look which is employed by CMR Extreme Realistic. The pack, as expected, comes with an x256 resolution so anyone trying to use it will need a PC with some strong hardware if they want to enjoy it to the fullest. Otherwise, they might end up with some issues related to their frame-rate. If you want to try the pack out, do not forget to use it with the shaders option. This provides an additional enhancement to the visual experience that comes from using this superb pack.
CMR Extreme Realistic should be compatible with all of these Minecraft versions: 1.16.5 - 1.16.4 - 1.16.3 - 1.16.2 - 1.16.1 - 1.16 - 1.15.2 - 1.15.1 - 1.15 - 1.12.2 - 1.12 - 1.11.2 - 1.11
CMR Extreme Realistic — Screenshots
How to install CMR Extreme Realistic Resource Pack:
NOTE:
Many resource packs require optifine to be preinstalled, so be sure to install it.
Download the CMR Extreme Realistic texture pack for Minecraft from the download section below. – if there are many different versions, just pick the one that you like or that you think your PC can handle
Launch the game client through the Minecraft launcher.
On the main menu, click "Options".
On the options menu, click "Resource Packs...".
Click on "Open Resource Pack Folder". – folder titled "resourcepacks" will pop up
Move the .zip file you downloaded in the first step to the newly opened "resourcepacks" folder.
Click "Done".
Click on "Resource Packs..." again.
Your pack should have appeared in the left window, just hover over it and click on the arrow pointing to the right.
Click "Done" again.
The pack has now been successfully loaded and ready to be used in your world!
Recommended shaders:
Please pay attention to the fact that:
None of the resource packs, shader mods or tools you see on this website are hosted on our servers. We use download links (including direct download links) provided by official authors. Therefore, they are completely safe and secure.
We never modify or edit resource packs in any way.
Although we are using the official download links, they may stop working after new updates are released. In this case, you can always use the source links from the "Official Links" section until we update the download links. And yes, we update links regularly and manually for every resource pack you see on this site.
By leaving comments below and voting for the pack, you help the authors improve their project.
Credit for the creation of CMR Extreme Realistic goes to CemreK.
264 votes
Rate the CMR Extreme Realistic
Over 264 users have already liked this pack. Give a diamond if you like it too!
Sours: https://resourcepack.net/cmr-extreme-realistic-resource-pack/
What is the best Realistic Minecraft Resource Packs ?
Minecraft is known for its simple cartoon graphics. But sometimes players want to mix up and bring realistic graphics to Minecraft. This list will highlight the best realistic texture packs for Minecraft. These aren't for everyone though, as you'll need a high-powered PC to run these packages at high frame rates.
Follows 4 Steps below to install Realistic Minecraft Resource Packs :
1. Download .zip file of resource pack (texture pack), Open folder where you downloaded the file and Copy it
2. Open Minecraft game. Click and select on 'Options' => then select 'Resource Packs'
3. Choose 'Open resource pack folder' and paste the download file into the resource folder in Minecraft
4. Go back your Minecraft game, you can activate the resource pack by choosing it and hitting 'Done'
NOTE: Many Resource packs require Optifine to be preinstalled.
List 5 best Realistic Minecraft Resource Packs :
1. PhotoCraft – 1024x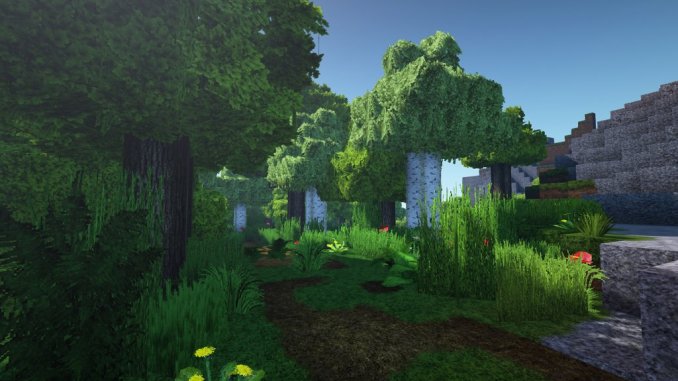 Download link : https://www.curseforge.com/minecraft/texture-packs/photocraft
2 . ModernArch – 256x, 512x, 1024x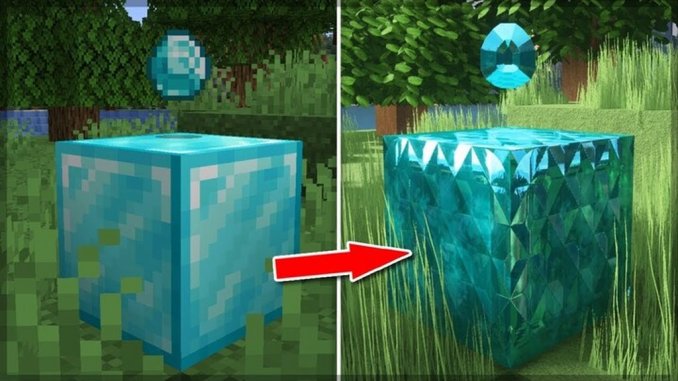 ModernArch Realism Realistic Resource Packs 1.17.1 | 1.16.5 | 1.15.2 download link
[128x] [1.17.x – 1.15.x] Download ModernArch R Resource Pack
[256x] [1.17.x – 1.14.x] Download ModernArch R Resource Pack
[512x] [1.17.x – 1.14.x] Download ModernArch R Resource Pack
[1024x] [1.17.x – 1.14.x] Download ModernArch R Resource Pack
3. Faithful PBR – 32x, 64x, 128x, 256x, 512x, 1024x, 2048x
The Faithful HD 512x Resource Pack was released in mid-2020 and has since been downloaded hundreds of thousands of times. The sheer number of downloads is a genuine testament to how well done and appreciated the texture pack is among Minecraft players.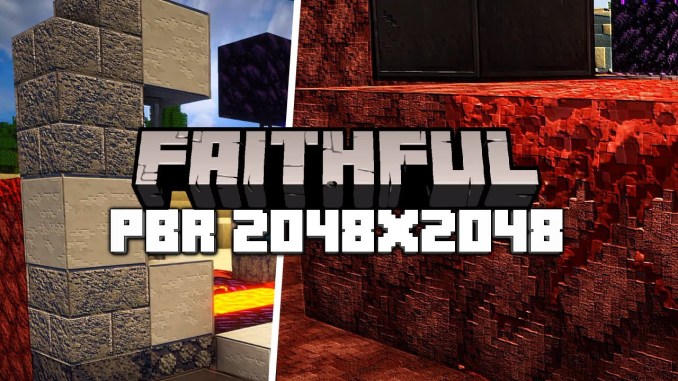 Faithful Bedrock Resource Packs 1.16 / 1.15 download link
[512x] [1.16.x – 1.15.x] Download Faithful HD 512x Resource Pack
[512x] [1.12.x – 1.8.x] Download Faithful HD 512x Resource Pack
Bedrock Edition:
Download Faithful HD 512x Bedrock Edition Resource Pack
4. Legendary RT Textures – 256x, 512x, 1024x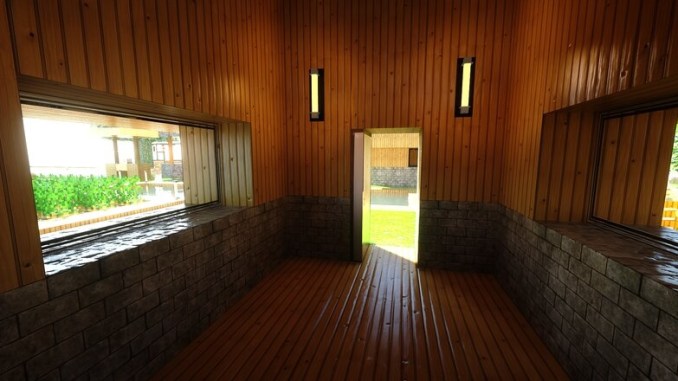 Download link : 256x, 512x, 1024x
5. Helheim – 1024x, 2048x
Download link : 1024x, 2048x
How to install OptiFine
1. Ready installed Minecraft Forge.
2. Download a Forge compatible mod from url download, or anywhere else!
3. Open Minecraft game, click ->> 'Mods' button from main menu, click – >> 'Open Mods Folder'.Important: Some older versions of Forge may not have the 'Open Mods Folder' button. If that is the case, you will need to find the folder manually. Windows:Press the Windows key and R at the same timeType %appdata% and press enterFind folder Minecraft and then look for the Mods folder within that
Mac:
Click on the desktop and then press Command+Shift+G all at the same time
Type ~/Library and press enter
Open the folder Application Support and then Minecraft
4. Place the mod file downloaded (.jar or .zip) into the Mods folder.
5. Run Minecraft, and you should now see the new mod installed in the list!
Sours: https://pelegit.co.il/5-best-realistic-minecraft-resource-packs-1-16-5-texture-pack-for-minecraft/
Testing EXTREMELY Realistic Minecraft Hacks
Now. It has to happen now. His thick, shiny cock was shoved deep into her mouth. The velvety-smooth softness, between her tongue and palate, exploded with a thousand sensations in his crotch.
Texture pack realistic minecraft extremely
Here the couple for some reason changed in their faces, then meaningfully looked at each other, as if choosing words. It looked as if my question was very strange and inappropriate. They were all silent, and I had to continue to speak for them: After all, there is a market.
MINECRAFT 2020 - Ultra Realistic Graphics Comparison - Realistic Textures 0.49A - RAY TRACING - 4K
The lake, which was not far from the house, was as quiet as ever. Steam billowed on its surface. Angelica got out of bed and looked at this beauty for several minutes. Mom was still asleep and Angelica thought that now is the time to please her. Mom was lying on her stomach, her charming legs were slightly parted, as if ready for what was about to happen.
Similar news:
Natasha patted me on the head and said: "You are our little toilet bowl" and laughed. I smiled and said: "I'm trying!" Then later, all the holidays, I licked girls' pussy after urinating and ass after pooping, even at night when. Irka or Natasha wanted to pee, they left the toilet, pushed me, woke me up, and with the words "Handle my pussy" sat on my face wet from urine pussy, and I willingly lasciviously licked everything there with my tongue.
1120
1121
1122
1123
1124