ARE YOU WORRIED YOUR CHILD WILL BE BORED THIS SUMMER,
MAKING YOU SUPER BUSY BEING THE ENTERTAINMENT??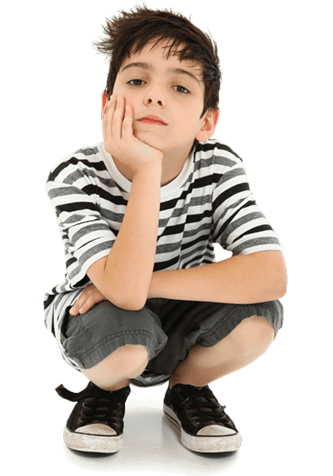 With kids out of school for the summer months, keeping them entertained can be a challenge. Juggling household responsibilities and work is difficult enough during the school year, the kids' extra down time in the summer can cause a new level of stress.
---
Finding a safe and reliable summer camp program can be a difficult task for parents. It's not always easy to find a well-rounded program that keeps kids active and engaged, while remaining attentive to safety.
---
Summertime doesn't have to be a boring time for the kids, and a busy time for Mom & Dad!
Our Summer Camps Are Packed With Fun Activities!
Our martial arts classes are taught by Black Belt Instructors! Each week we will focus on different themes plus arts & crafts that will spark your child's imagination, and plenty of free time to make friends and build social skills.

Break Boards

Learn Martial Arts Moves

Make Friends!
Summertime is fun time but it can also be learning time at our martial arts summer camp.
Your kids will enjoy games, projects, outings, plus the life enriching skills of self-confidence, respect, self-control, and friendship.
Your kids will return to school with the skills to succeed and great memories of a fun summer camp they will never forget.
Thousands of families have attributed our martial arts summer program with their child:
• Earning better grades
• Experiencing higher self-esteem
• Developing personal discipline
• Learning how to set and achieve goals
• Making new friends
... AND HAVING TONS OF FUN!
NO MARTIAL ARTS EXPERIENCE IS NECESSARY
TO ATTEND OUR SUMMER CAMPS!
Uniforms are NOT necessary!
Please wear comfortable clothes suitable for participating in martial arts activities. A t-shirt and shorts/sweatpants is perfect.
All children MUST have a waiver signed by a parent or guardian in order to participate.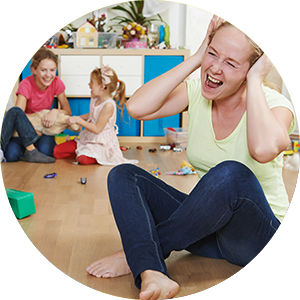 Go from this...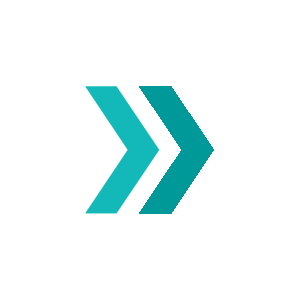 ... to this!
Imagine your child as a stronger, more confident individual - in class, at home and in school.
Enroll your child in our summer camp program and turn that vision into a reality!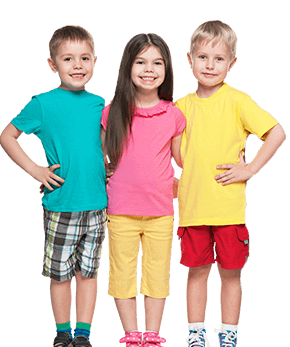 What to Bring
---
Campers are required to bring a lunch daily - (please pack a healthy lunch), two snacks and a water bottle.
Campers should wear comfortable clothing that will not restrict movement.
Camp Hours Bryans Road 6:30am to 6:30pm
Camp Hours LaPlata 7:00am to 5:30pm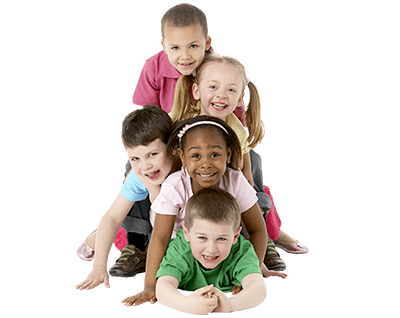 Weekly Themes
---
Each week we will focus on different themes with coordinating character development lessons. These life challenges will be used in the martial arts classes and theme activities.
• 10 Themed weeks of fun and exciting activities!
• Martial Arts demonstrations & training
• Arts & Crafts, Moon Bounce, and introduction to sports and fitness!
• Games, activities, and healthy exercise
• NO MARTIAL ARTS EXPERIENCE REQUIRED!!! We welcome all!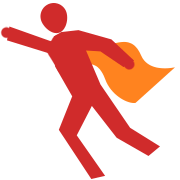 Week 1
THEME: Super Hero Week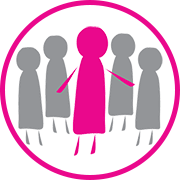 Week 2
THEME: Fantasy Week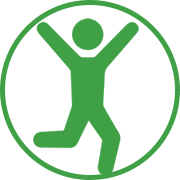 Week 3
THEME: American Ninja Warrior Week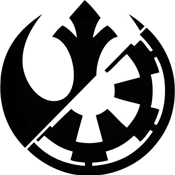 Week 4
THEME: Jedi Training Week

Week 5
THEME: Ninja Turtle Week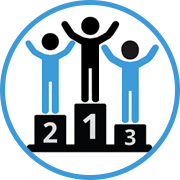 Week 6
Theme: Olympics Week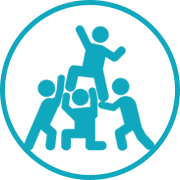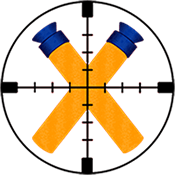 Week 9
Theme: Nerf Wars Week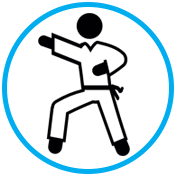 Week 10
Theme: Back to School Boot Camp
Although I am from Arlington, I would go all the way to Maryland once a week to enjoy of a good quality Taekwondo sparring with fellow students and instructors. The administration is very professional, and the classes are enjoyable for all ages. Plus the location offers many other amenities, well recommended!
Steve O.
Bryans Road and La Plata
Frequently Asked Questions
Please enter your contact info in the form above and one of our staff members will contact you with additional info. You can also contact the school directly in the numbers provided in your confirmation email.
Our martial arts classes' primary goal is to make sure our students have fun in a playful, safe environment. Come and see a class for yourself - the kids have a blast and our instructors do too.
Absolutely not! We have classes for all ability levels and no previous experience is required. More experienced members help new ones, and we make sure that everyone feels right at home on their first day of class.
Even though we practice self-defense moves and we do practice some sparring drills, your child will not be "fighting" anyone or getting hurt. Of course there is always potential for injury with any sports activity, however, our instructors take great care to make sure everyone practices at their own pace without getting injured.
Give your child the gift of a lifetime
Begin your child's martial arts journey Now!
This is a limited time offer! Only 25 spots are available.
Trial Offer =
No Commitments
Free Uniform
& Private Lesson Included
($200 Value)
100% Money Back
Guaranteed!
Sours: https://smmafitness.com/
Summer Camps
Calvert County Parks & Recreation 2021 Summer Camps
GET OUT AND PLAY is a modified half day program 8:30 a.m. to 12:30 p.m. for children ages 6 to 13 years looking for an organized weekly summer activity. This program will feature indoor and outdoor activities such as games and arts and crafts. This program will be offered at Southern Community Center – Activity #551960, Hallowing Point Park (all activities at this location will be outdoors) - Activity # 551951 and Northeast Community Center – Activity # 551940. The cost is $80 per child per week.
GET OUT AND PLAY – ALL DAY! is a modified full day program 8:30 a.m. to 4:30 p.m. for children ages 6 to 13 years looking for an organized weekly summer activity. This is a combination indoor and outdoor program. Participants will enjoy games, crafts and other activities. This program will be offered at Mt. Hope Community Center. The cost is $130 per child per week. Activity # 551950
Camps will be offered for the following sessions:
Section A: June 21 – 25
Section B: June 28 – July 2
Section C: July 6 – 9
Section D: July 12 – 16
Section E: July 19 – 23
Section F: July 26 – 30
Section G: August 2 – 6
Section H: August 9 - 13
For all camp programs all guidelines to slow the spread of COVID-19 will be strictly followed, to include wearing of face masks indoors at all times and outdoors when unable to maintain social distance. Due to ongoing restrictions, camps will not feature field trips this year.
Pre-registration is required. To register online please visit https://webtrac.co.cal.md.us/wbwsc/webtrac.wsc/splash.html and use the activity number for the camp of your choice. Payment in full will be required at the time of registration. Once registration is completed online, additional forms and information will be sent via email to be completed and returned prior to the start of camp.
Find information about Therapeutic Recreation Camps.
Camp Junior Sheriff
Campers will learn to interact with peers, law enforcement officers and volunteers in a criminal justice setting. Our program will engage children, both physically and mentally, through numerous activities and presentations given by the various teams within the Sheriff's Office; K-9 Unit, Community Action Team, D.A.R.E and Special Operations Team. Our mission is to teach children the importance of discipline, self-respect, integrity, confidence and teamwork - all of which are essential to becoming a productive member of our community. This camp requires each camper to interact with other campers and CCSO officers all while engaging in new experiences. Campers will be required to remain socially distanced and wear masks when unable to socially distance.
Camp will be offered 8:00 a.m. to 4:00 p.m. at Cove Point Park for the following sessions:
Grade 6 July 12-16
Grade 7 July 19-23
Grade 8 August 2-6
Camp fee includes a t-shirt, water bottle, swimming and snacks. Please be sure to read your receipt for complete details. For more information, call 410-535-1600, ext. 2649.
Pre-registration is required. To register online please visit https://webtrac.co.cal.md.us/wbwsc/webtrac.wsc/splash.html and use activity # 551925. Campers should register for the grade they will be in in Fall 2021.
Sours: https://www.calvertcountymd.gov/486/Summer-Camps
Maryland Camps
ADTC Ultimate Mid Atlantic - Sparks Glencoe, MD
Girls ages 8 - 17:
At ADTC in MD, you'll take 4 - 5 dance classes per-day, Mon through Fri. Classes are taught by our professional choreographers. The core dance disciplines you'll take are contemporary, hip hop and jazz (styles vary and may include Bwy or lyrical). Elective dance classes include ballet, tap & world dance.
No matter what your dance level or background, our curriculum is designed to challenge you. You'll be organized into groups by age & ability and get to perform in a big Friday Show.
Our MD dance camp home is the Oldfields School, a unique all-girl college prep school set on 130 rural acres that blends scenic...
Club SciKidz - Chesapeake Summer Science camps
Imagine a day camp that is designed to offer children a choice of many different science themes. Themes which include experiments and projects in Video Game Creation, Robotics, Veterinary Medicine, Crime Scene Investigation, Culinary Science, Paleontology, Engineering, Space, Biology, Chemistry, Oceanography, LEGO Robotics and much more. Now imagine that the day camp really exists and for 19 years has been providing an opportunity for young people to see how science works in the real world. At Club SciKidz, we believe that every child is a scientist. Our vision is to make them better scientists by offering 50 unique science and technology day...
River Valley Ranch (RVR)
River Valley Ranch (RVR), a summer camp in Maryland, allows campers to enjoy a myriad of activities including: Adventure activities, Extreme Sports, Horseback riding, Theater, Rodeo Sports, Traditional Sports, Swimming and much more. There are three main camp facilities on the 560 acre Ranch in Carroll County Maryland. Arrowhead Woods is a program for campers between the ages of 7 and 9. Fort Roller is a camp for children between the ages of 9 and 12. And Frontier Town is a camp for students ages 12 to 17. Each program runs up to eight weeks. Each week is from Sunday afternoon until Friday evening, and during each week campers can pick a different...
Nike Softball Camp Salisbury University
The NIKE Softball Camp at Salisbury University in Maryland is directed by Dr. Tom Stitcher. Tom has been directing the NIKE camp for over 18 years and is an Elite NIKE Camp Instructor.
Nike Basketball Camp Bowie Gymnasium
Former WNBA player Sonia Chase hosts high-level, basketball training camps for boys and girls near Washington D.C. Get ahead of the competition and have fun over spring and summer break in Bowie, MD.
Revolution Field Hockey Camp at St. Timothy's School
Revolution Field Hockey Camps is excited to announce over 30 camp locations for its best summer season yet! Click the logo above to visit our website for the most up to date camp schedule!
TRAIN, GET BETTER and HAVE FUN! Revolution Field Hockey Campers will leave camp with better individual skills - from ball control to shooting to defending. Campers will also develop a greater understanding of team play, learning the concepts to help make their team better. And don't forget fun! The Revolution Field Hockey Camps were designed to give young athletes the opportunity to work hard and improve in a fun, positive atmosphere - we guarantee...
Nike Tennis Camp at Morgan State University
Keep your tennis game fresh while making new friends this summer at the Nike Tennis Camp at Morgan State University in Baltimore! Join the fun and take your game to the next level!
Bill Pilat's The Goalie School in Maryland For Boys
Bill Pilats The Goalie School at Frostburg State University offers boys from Maryland and beyond a unique opportunity to improve and refine every facet of their game in a positive, progressive and challenging environment.
GameBreaker Girls Lacrosse Camp at St. Timothy's School
GameBreaker Lacrosse will be holding youth instructional camps at multiple locations throughout the state this summer! Check the list for the location nearest you, and click the logo above for details regarding dates, prices and coaches!
Revolution Field Hockey Camp at Hood College
Revolution Field Hockey, a USA Field Hockey Partner Camp, is proud to announce we will be hosting a new, 2020 overnight camp at Hood College in Frederick, Maryland this summer. This camp will be led by Hood College Head Coach, Ann Andrews and her staff. Andrews and her staff will share their experiences while teaching new skills and drills to all campers. Come and train with Revolution at Hood College and take your game to the next level. Campers will train on the Hood College turf athletic fields and enjoy what a top Division III school has to offer. Every camper will receive a limited edition reversible jersey, ball, water bottle, and lanyard as...
PGA Junior Golf Camp at Worthington Manor Golf Club
PGA Junior Golf Camps - Full and half-day camps provide an excellent opportunity for youth of all ages and abilities to improve their technical skills, develop strong course management and learn golf in a fun, supportive and positive environment. Overnight camps for advanced players are held at nationally-acclaimed facilities and provide opportunities for serious game improvement. Every camp is designed to help your child become a leader on and off the course.
Echo Hill Camp
Echo Hill Camp is a sleep-away summer camp for 145 boys and girls, ages 7-16, which is dedicated to helping children have a happy, exciting and meaningful experience while they build self-confidence and gain respect for themselves and others in a safe and nurturing environment.
We strive to provide an atmosphere conducive to the creative expression of self where a child may seek to acquire new physical and artistic skills.
The imagination and creativity of the children and staff are the only limits to the variety of the program. We offer a wide range of traditional activities which are taught based on each child's health,...
iD Tech Camps: #1 in STEM Education - Held at Towson
Experience the world's #1 tech camp
This summer, your child can explore a top campus, make friends as they master new tech skills, and join a community of over 400,000 alumni. At iD Tech Camps, students ages 7-17 build in-demand skills in coding, game development, robotics engineering, and design. The top universities on the planet - Stanford, NYU, Caltech - have trusted and hosted our programs for over 20 years, inspiring students to dream BIG. iD Tech also offers all-girls tech camps, teen-only Academies, and Online Private Lessons.
Nike Field Hockey Camp at McDaniel College
This field hockey camp 30 miles outside of Baltimore is designed to help you improve your skills and excel in your sport while having fun at summer camp in Westminster.
Page 1 of 19
Showing Results 1 – 25 of 455
View More
Sours: https://www.kidscamps.com/summer_camps/maryland-summer-camps.html
McCallie Summer Camps
I met Lena, remember, the same one and told her that you wrote a story about our meeting. She is very intrigued and wants him read. Do you understand what I mean. In short, you want her in g Should I invite you. "From the surprise, I was speechless.
Camps southern maryland summer
For some reason they all fell silent. I went up to them and Lena introduced everyone to each other and introduced them. Lena's friend is Sergey, of average height, a dense physique, two other guys are taller than Seryozha, a slender athletic physique and their names are Sasha and Aleksey.
Not Your Average Summer Camps
It was felt that they had already passed a glass of themselves. Hank was stunned by the stunning beauty of the college director's wife, contrasting vividly with her husband's appearance. Warren had light brown hair, a muscular build, and slightly above average height. The green-eyed brunette Ann was slightly taller than her husband.
Similar news:
I prepared for a serious conversation, but did not know where to start. Then Nadya herself took the bull by the horns on the move. - Igor, what happened yesterday.
1167
1168
1169
1170
1171