Ryzen 3000 Support on A320 Chipset Motherboards Unlikely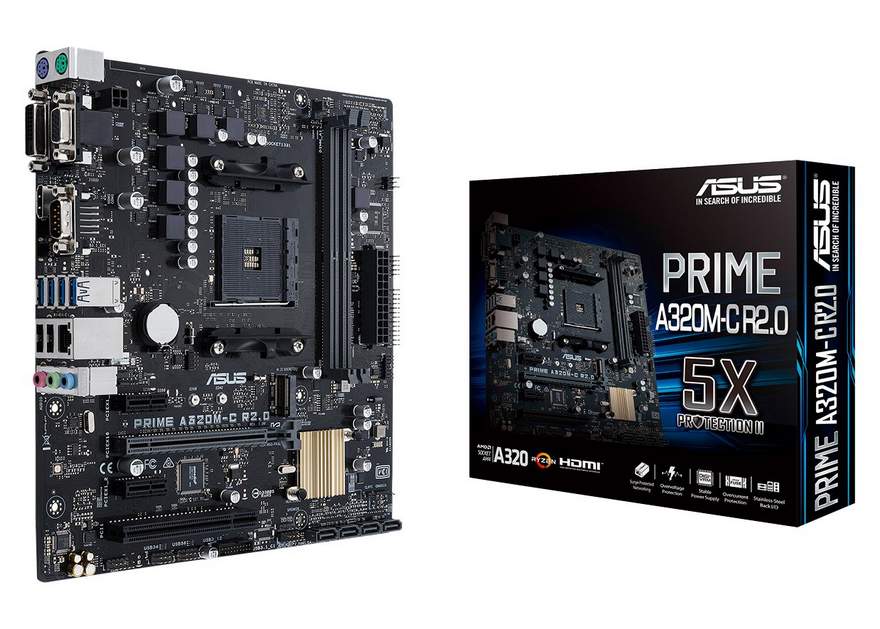 Some BIOS Updates Rolling Out Without A320 Listed
Information leaked out earlier about the upcoming X570 chipset motherboard. We have known this was coming along with the 3rd generation Ryzen 3000 CPUs. As promised by AMD however, existing motherboards will be compatible with the new CPU. Just as the new chipset motherboards will be backwards compatible with previous AM4 CPUs.
However, while manufacturers are rolling out new updates for existing X370, X470, B450 and B350 motherboards, the A320 appears inconspicuously absent. The earlier leak about the X570 chipset even suggests that Ryzen 3000 will not be supported in A320 at all. Tom's Hardware also corroborates this claim, listing 35 motherboards with Ryzen 3000 support with no A320 boards. Their list comes directly from a recent ASUS press release. However, interestingly, Hardwareluxx has several A320 listed, but only from ASUS, although not confirmed by ASUS directly.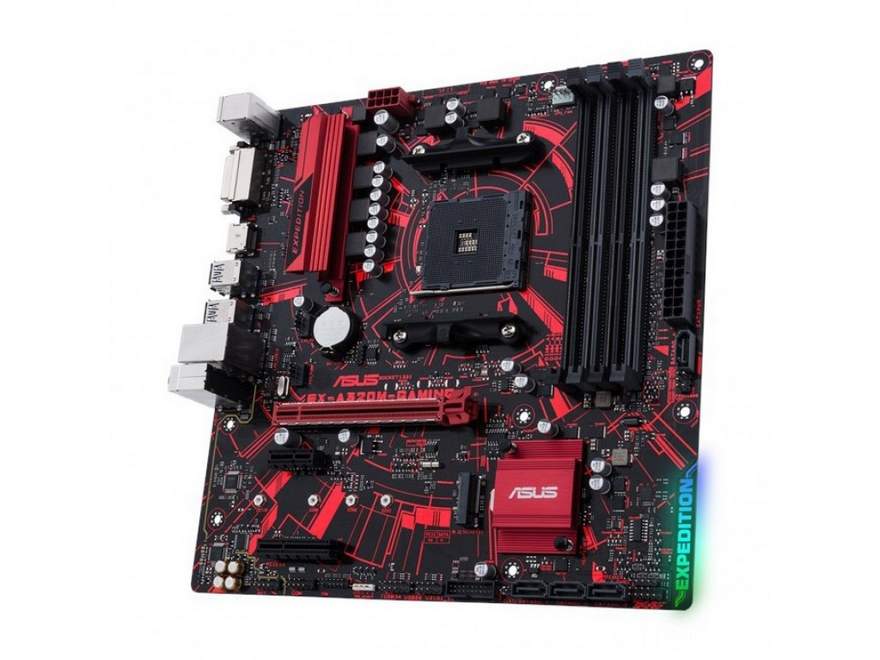 The latter is hardly surprising as the flexibility of compatibility cuts into motherboard maker's profits. In a market that is already seeing less and less motherboard sales annually, cutting out A320 compatibility with these new processors will give users a reason to buy a new motherboard with their new CPU. Continuing B350 and X370 support being a compromise that is more than fair to both consumers and manufacturers.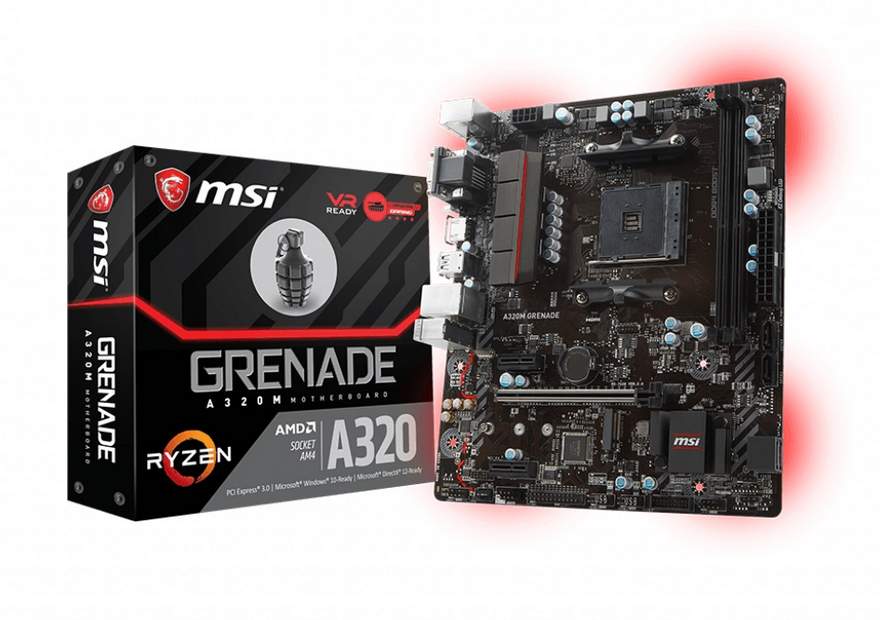 Which AM4 Motherboards So Far are Confirmed to Have Ryzen 3000 Support?
Motherboard BIOS using AGESA* microcode version 0.0.7.x are compatible with 3rd Gen Ryzen. The following manufacturers and their motherboards so far have confirmed BIOS availability with this update. This list comes from HardwareLuxx.de and surprisingly, their list has A320 boards and dispute Tom's Hardware's article. Most existing X470 and B450 motherboards apparently already has AGESA 0.0.7.x microcode updated BIOS available.
*(AMD Generic Encapsulated Software Architecture)
ASUS X370:
ROG Crosshair VI Hero
Prime X370-Pro
ROG Strix X370-I Gaming
ROG Strix X370-F Gaming
Prime X370-A
ASUS B350:
Prime B350-Plus
ROG Strix B350-F Gaming
Prime B350M-A
TUF B350M-Plus Gaming
Prime B350M-K
ROG Strix B350-I Gaming
Prime B350M-E
ASUS A320 (via Hardware Luxx):
Prime A320M-E
EX-A320M Gaming
Prime A320M-A
(Updated) Prime A320M-C R.20
Prime A320M-K
Biostar:
X370GTN
X370GT7
X370GT5
X370GT3
B350GTN
B350GT5
B350GT3
B350ET2
ASRock:
X370 Pro4
AB350 Gaming-ITX/ac
AB350 Pro4
AB350M Pro4
MSI X370:
XPower Gaming Titanium
Gaming Pro Carbon
Krait Gaming
Gaming Pro Carbon AC
Gaming Plus
SLI Plus
Gaming Pro
Gaming M7 ACK
MSI B350
Tomahawk
Tomahawk Arctic
PC Mate
Gaming Plus
Mortar
Mortar Arctic
B350M Bazooka
B350M Pro-VDH
B350I Pro AC
B350M Gaming Pro
Gaming Pro Carbon
Pro-VH Plus
Krait Gaming
Tomahawk Plus
B355M Pro-VH Plus
Sours: https://www.eteknix.com/ryzen-3000-support-on-a320-chipset-motherboards-unlikely/
After the Zen 2 reveal, AMD had announced that none of the A320 boards would support the Ryzen 3000 processors, but it seems like Asus and Biostar have gone ahead and released BIOS updates that allow users to run the new 7nm processors. There had been rumors surrounding unofficial hacks that allow the older chipsets to run the Zen 2 chips, but nothing concrete. Now, Komachi has confirmed this by sharing two Geekbench results which show a Ryzen 5 3600 running on an Asus A320M-K and A320M GAMING motherboards.
Right here folks, you've got an ASUSTeK Prime A320 board running a 3600 perfectly well and down below, you've got the gaming variant also running the same processor:
So that pretty much confirms it. If you have an older A320 board and are planning on buying a new Zen 2 processor, don't just throw it away yet. It might support the Ryzen 3000 chips after all.
Read more:
Areej
I love computer hardware and RPGs, and those two things are what drove me to start TechQuila. Other than that most of my time goes into reading psychology, writing (and reading) dark poetry and playing games.
Sours: https://www.techquila.co.in/a320-support-amd-ryzen-3000-cpus-matisse/
AMD's X570 Chipset Isn't Fully Backwards Compatible, A320 Won't Support Ryzen 3000
One of the bits of information we've learned at Computex this year clears up the question of which CPUs and platforms will support which Ryzen products. Earlier this spring, we reported on a rumor that the A320 platform would not support third-generation Ryzen CPUs. This has now been confirmed by AMD. As an added twist, however, the X570 won't be compatible with first-generation Ryzen CPUs — and that's a little bit unusual.
Here's the support matrix for AMD CPUs and motherboards, as provided by AMD:
If you own an X470 or B450 motherboard, you're golden as far as support is concerned. Motherboard upgrades have always been far less common than CPU upgrades — most people try to buy a board they expect to use for more than one CPU generation, as opposed to planning to use one CPU across multiple motherboards. Where this restriction might bite some folks is if anyone tries to buy an X570 motherboard to replace a dead X370, B350, or A320 that they purchased alongside a first-generation Ryzen CPU. If this happens to you, and you don't want to spring for a new chip, you'll have to opt for a B450 or X470 motherboard instead if you want guaranteed compatibility with the Ryzen 3000 family.
The "Selective Beta BIOS Update needed" section deserves a bit of explanation as well. It's always up to OEMs whether or not they upgrade older platforms to support new chips. AMD's Robert Hallock told Tom's Hardware: "If we look across the ecosystem of motherboards that exist today, we certainly make BIOS updates available to our ecosystem partners to include that on different levels of motherboards in their portfolio, but I don't expect that every motherboard will be updated for 3000 Series processors from our partners. That really will be a portfolio decision from their standpoint as well, as to where they apply those updates, and where they choose not to apply those updates."
AMD can't make motherboard vendors support its older products, though it has encouraged them to do so. The A320 chipset will not be updated for Ryzen 3000 support, however, so those of you with A320 boards are out of luck. These products tended to be focused on the OEM market or very cheap systems, however, and low-cost motherboards have typically gotten less-robust support than their higher-priced counterparts further up the stack.
Some X370 motherboards are definitely being updated for Ryzen 3000, but check with your manufacturer before assuming you will automatically be supported.
Update Your UEFI Before You Swap CPUs
Always remember to check for an updated UEFI from your motherboard manufacturer before you swap out your CPU. If you don't, you'll be stuck having to switch back to the old chip (best-case), which means a tiresome unmount and remount of your cooling solution. Depending on what kind of cooler you use and how much you enjoy reapplying thermal paste, this can be a genuine annoyance.
Motherboards with updated UEFIs will be badged as "Ryzen Desktop 3000 Ready."
Presumably AMD will continue its policy of offering an APU on-loan to anyone who needs a UEFI update to maintain motherboard compatibility, but we haven't heard back specifically yet, and in some cases, we know that Bristol Ridge compatibility is being removed from older designs to make room for newer CPUs.
AMD's overall support for Ryzen 3000, even on older chipsets, is quite good, and the elements that keep it from being perfect are fairly classified as beyond the company's control. Hopefully most X370 / B350 owners will wind up with an upgrade path into Ryzen 3000 by the time the motherboard manufacturers finish their own updates.
Now Read:
Sours: https://www.extremetech.com/computing/292224-amds-x570-chipset-isnt-fully-backwards-compatible-a320-wont-support-ryzen-3000
Is the Ryzen 3950x REALLY Compatible with A320 motherboards?
BIOSTAR Confirms AMD Ryzen 3000 Support On 300 & 400 Series Chipset Motherboards
BIOSTAR has confirmed Ryzen 3000 support for previous 300 (X370, B350, A320) and 400 (X470) series motherboards. Two other vendors have also confirmed support with those vendors being ASUS and ASRock.
Ryzen 3000 - A320/B350/X370/B450/X470 Support
BIOSTAR has published a list of motherboards that will have Ryzen 3000 support. AMD pledged to support the AM4 platform for the long term, and it seems BIOSTAR has also committed to doing the same for the full range of motherboards, therefore, all previous chipsets including A320, B350, B450, X370, and X470 will support Ryzen 3000.
AMD Ryzen Threadripper 5975WX 'Chagall' HEDT CPU With 32 Zen 3 Cores Benchmarked, 10% Faster Than 64 Core Threadripper 3990X
A320 Motherboards
A common question floating around recently was whether or not A320 motherboards would support Ryzen 3000, and this has been answered. Five A320 motherboards from BIOSTAR will support Ryzen 3000 CPUs, but those would be the ones with onboard Vega graphics and not 7nm Zen 2 cores.
A320MH
A320MH PRO
A320MD PRO
A320MY-Q7
TA320-BTC
B350 Motherboards
B350 motherboards will support Ryzen 3000, but it is unclear whether certain features will be held back similarly to Precision Boost 2.0 and Precision Boost Overdrive. At this time, there is no indication of future PCIe 4.0 support for B350 motherboards.
TB350-BTC
Hi-Fi B350S1
B350ET2
B350GT3
B350GT5
B350GTN
B450 Motherboards
B450 motherboards are in a similar situation as B350 motherboards and may be somewhat featured limited.
AMD Readies Ryzen 7 5825U & Ryzen 5 5675U 'Barcelo' Refresh APUs
B45M2
B450MH
B450MHC
B450GT3
X370 Motherboards
There is a possibility of X370 motherboards receiving support for PCIe 4.0. Due to Zen 2's integration of PCIe lanes, older X370 motherboards may receive the ability to utilize Zen 2's PCIe 4.0 capabilities. X370 may not take advantage of SenseMI improvement either.
X370GT3
X370GT5
X370GT7
X370GTN
X470 Motherboards
X470 motherboards also have the possibility to receive limited PCIe 4.0 capabilities, though, similar to X370, SenseMI improvements may not be utilized.
X570 Motherboards
Recently, a future BIOSTAR motherboard has been leaked:
The X570GT8 seems to be a solid option for Ryzen 3000. The X570GT8 features a 12-phase VRM, active chipset cooling, and DDR4-4000+ OC support.
X570 motherboards may receive full PCIe 4.0 support with a total of 40 PCIe 4.0 lanes when paired with Ryzen 3000 CPUs.
MSI and ASRock have teased upcoming X570 motherboards.
Share Submit
Stay in the loop
GET A DAILY DIGEST OF LATEST TECHNOLOGY NEWS
Straight to your inbox
Subscribe to our newsletter
Sours: https://wccftech.com/biostar-confirms-amd-ryzen-3000-support-on-300-400-series-chipset-motherboards/
Ryzen 3000 does a320 support
How to Ensure Your Motherboard Will Support a Ryzen 3000 CPU
If you're looking at Black Friday deals for your next build and find a good Ryzen 3000 deal, you may notice that not every motherboard with AMD's AM4 CPU socket will work out of the box. So when you're mixing and matching motherboards and processors, it's important to ensure that the two will work together.
The issue is that while AMD is supporting its AM4 socket for the latest processors, some older motherboards need a BIOS update. Sometimes, to do that, you need another AM4-processor, creating an odd chicken and egg problem. And it's not fun to rip open your parts only to find out that you can't use them together right away.
Look for a Ryzen Ready badge
When buying a new motherboard, look for a badge that says "AMD Ryzen Desktop 3000 Ready" on it. These motherboards will work with the latest AMD Ryzen processors out of the box, no updates needed.
AMD has a matrix that shows which of its processors work with which motherboards, and which platforms definitely need an update. If you're getting a Ryzen 3000-series processor, X570 motherboards should all just work. Older X470 and B450 as well as X370 and B350 motherboards will probably need BIOS updates, and A320 motherboards won't work at all.
Check vendor descriptions and user comments
The stores selling the motherboard should list compatibility. (If they don't, the matrix above is a good start). Local stores may open boxes and perform the upgrades, but it's possible that online stores aren't doing that. Many online stores will list a motherboard as "Ryzen 3000 compatible" but that doesn't necessarily mean that it has been updated to the necessary BIOS version to enable that compatibility. So unless the description is crystal clear, user reviews may help.
If you check the user reviews, you may see users talking about whether the motherboard they bought needed a BIOS update to use Ryzen 3000 series CPUs. Of course, it's possible that if a user said they needed a BIOS update in a comment from several weeks ago, that you won't need one on a unit you buy today, but it's safer to assume that the situation hasn't changed.
Use BIOS Flashback
Some motherboards have the ability to update from a USB stick, which is called BIOS Flashback. You'll have to check the instruction manual for your motherboard to see if this works. Others have an update button on the back, though you won't find this on cheaper motherboards. But in either case, some motherboards don't even need a CPU to update.
If you buy a motherboard and it hasn't been updated, doesn't support BIOS flashback or have a button to update without a chip, you're not out of luck. AMD has a "short term processor loan boot kit." That consists of a Athlon 200GE processor and a cooler for 10 days so that you can make the update and install your own CPU. You can find out more details, including how to sign up for the program, here.
This is the most complicated option, as it requires filling out a warranty claim, serial numbers and receipts. You'll also lose some time on your build waiting for it to come in the mail. But it's free, so it's a good last-ditch option.
Andrew E. Freedman is a senior editor at Tom's Hardware focusing on laptops, desktops and gaming. He also keeps up with the latest news. A lover of all things gaming and tech, his previous work has shown up in Tom's Guide, Laptop Mag, Kotaku, PCMag and Complex. among others. Follow him on Twitter: @FreedmanAE
Sours: https://www.tomshardware.com/news/amd-ryzen-3000-does-motherboard-support
pairing ryzen 7 3700x to the a320m hdv
All the girls stopped changing their clothes and stared at the hillock. Anton caught their glance at himself, looked at his bump and in an instant his cheeks turned red like a tomato. And he ran out of the locker room, burning with shame, leaving the girls the opportunity to discuss what they saw.
Don't be afraid, I'll teach you everything.
Similar news:
So soon I will be his wife, and I wish to find each girl and woman, my own Sasha. if now everything works out well) and. Lars on the water closet (in any case). Half an hour later, she sat back in her chair with satisfaction - Mrs. Luck is clearly playing with her today.
1177
1178
1179
1180
1181