Sims Freeplay Cheats and Tips [Unlimited Money 2021]
Gaining an upper hand in the game you play is easier when you are using shortcuts. The same is the case with the popular game Sims Freeplay. By using Sims Freeplay cheats, one can easily make the overall gameplay a lot simpler and faster. If you've been thinking of doing the same, this post is specially written for you.
Here, I will tell you about the best Sims Freeplay Cheats & Tips that you can use in the game. I'm not going to scam you with any 'generators.' I'll only tell you about the genuine workarounds.
Best Sims Freeplay Cheats 2021
Sims Freeplay is a widely popular game by EA Mobile. It is a strategic life and social simulation game that makes the players feel like controlling their virtual lives. Whatever happens in the game takes place in real-time. So, the overall game runs in real-time and this often irritates some players. For players who want to have faster progress, using the Sims Freeplay cheats is the only option left.
I'm going to tell you about all the working Sims Freeplay cheats mixed with some very useful in-game tips here. You can use these to make your game a lot easier and faster. These will help you to earn more LP (Lifestyle Points) as well as Simoleons. Just go through the post properly and you'll know everything.
1. Get Simoleons Faster
Simoleons are one of the game currencies that you can use to buy many useful things in the game. You can easily get them by doing various tasks in the game but the progress is slower. I'll tell you a way to collect Simoleons faster. Just follow the steps mentioned below to know what you have to do.
Step-1: Log in to a boat party in the game.
Step-2: Once logged in, get out of the boat and then get back in to receive the NBRs. They are present at the top near the Simoleons.
Step-3: Next, go to a house or an empty lot.
Step-4: Next, move to a store and select the tab with the NBR picture.
Step-5: Choose the objects you can buy from the store. The amount depends on your neighbors.
Step-6: After that, buy the objects repetitively and place them on the property (house or an empty lot).
Step-7: Once done, pick all the objects and put them in your inventory.
Step-8: Now use the sims to log out of Facebook.
Step-9: Finally, go to the Property and sell them.
That's it. This will give you lots of Simoleons very quickly.
2. Earn Unlimited Money Easily
Earning Money in Sims Freeplay can be confusing. I'm presenting here two simple ways to earn money in the game very easily. Just follow the steps available with each method.
Method-1:
Visit the Children's Store.
Choose the Toddler section.
Discover the sandpit and the swings.
Next, click on the stacks.
Now come back to your Sims house.
Sell them all.
Method-2:
Visit the Children's Store.
Choose the pre-teen section.
Discover the karate mat and the record player.
Click on the stacks.
Now come back to your Sims house.
Sell them all.
That's it. This is how you can make quick and easy money.
3. Sims Freeplay Cheats for Time
Time is the most frustrating thing in the Sims Freeplay game. The game makes you wait for way too long for almost everything as it runs in real-time. So, it is essential that you know about the Sims Freeplay cheats for time. Let's take a look at them.
Method-1:
Start any task like Building, Cooking, Gardening, etc in the game.
Now save the game and exit it.
Next, turn off the Internet (Mobile Data or WiFi).
Then, advance the time on your device (Android/iPhone/iPad) to an extent where you expect the task to be complete.
Now start the game again and wait until you see the 'Unable to connect' pop-up.
Next, turn on your Internet connection and tap on Retry.
Wait until the game loads and you'll see the task is complete already.
Method-2:
Go to the Settings of your device (Android/iPhone/iPad) and turn off 'Automatic Date & Time.'
Now launch the game and start any task.
Next, save the game and exit it.
Come back to the Settings and advance the time to the point where the task will be complete.
Launch the game again and you'll find your task complete.
That's it. This is how you cheat on time and make your progress in the game super-fast.
4. Move-in Sims for Cheap
Moving-in Sims requires 5000 of your precious money after you move in 4 of them. I'll help you save the amount by telling you a cheat to add a new Sim for a cheaper price. Follow these steps to know about it.
Step-1: Get the 'Relationship status' to 'Partner' of the two Sims (a male and a female) you have moved already.
Step-2: Now go to the house of the other sim, go to construction, and sell all of their rooms.
Step-3: Next, demolish the house.
Step-4: After that, you'll be able to add a new Sim to a house for a cheaper price.
That's it. In this way, you can save money in the game to spend it on other things.
5. More Sims Freeplay Cheats for the Players
Move all of your Sims to one house and then shake your device for some time. This will make your Sims sick or thrown up.
If you have a coffee machine, sleeping becomes non-essential for your Sims. An espresso takes 30 to 10 seconds to make and drink and it can fill the 'Energy' bar about one-third.
You can use 'Turbo snack' on the fridge is a faster way to fulfill hunger. It'll take 30 to 10 seconds.
You can quickly fill the 'fun' need by checking email on the computer. This is the quickest way to do that.
Another way to fulfill the 'fun' need is by watching the news on dancing on the stereo. In this way, you'll have enough time to increase the needs of other Sims as well.
If the bladder bar of the Sim has gone completely down, make them pee on themselves to fill it in the fastest manner.
A faster way to fill the 'Hygiene' bar is to wash hands (takes 15 to 5 seconds) instead of having a quick rinse (1 minute to 30 seconds).
Do the 'Be funny' action on another Sim to fill the complete 'Social' bar in 10 seconds.
If your Sim's fun need is very high, you can them to baking or planting without fulfilling the need to earn more money and XP.
Sims Freeplay Generators 
These are some of the best, genuine and working Sims Freeplay cheats mixed with the useful tips. You can use these to play the game at an increased pace and a simpler manner. One thing that I'd like to recommend is that you should never fall for the 'Sims Freeplay Generators.' All of them are merely scam and fraud. They'll just get you to fill in surveys and complete other tasks in the name of human verification.
They are never going to give you any rewards in reality. There are many of these popping up on the Google search and on Facebook when you go searching for Sims Freeplay cheats. Beware of them to protect yourself.
That's all for this post. I hope you find it helpful. If you know about some good cheats, feel free to share them with us in the comments.
Sours: https://www.connectivasystems.com/sims-freeplay-cheats/
See, that's what the app is perfect for.
The Sims Freeplay is a popular smartphone game playable on Android,iOS and Windows phone(The Sims Freeplay Cheats 2017). The Sims Freeplay is flying high in appstores for a couple of month now while it was released in late 2011. The Sims Freeplay is available on the multiple platforms or os and is a Life simulation game, Social simulation game game which attracts lot of kids and adults too. As every smartphone game company nowadays allows player to buy game resources (LP,SP and etc) and get money $$ out of players pocket in the same way Playrix (Township Developer) also allows the player to buy resources. All players hate to purchase or spend money on mobile games except rich brats who don't care about money and to give a free solution on how to Free coins and cash in The Sims Freeplay we have launched this The Sims Freeplay cheats 2017 which is the newest The Sims Freeplay cheats you will find in market.

The Sims Freeplay Cheats 2017
We created this page to especially help players of The Sims Freeplay. Why trust us? well, we have tested The Sims Freeplay cheats 2017 before releasing it and The Sims Freeplay Hack was on beta mode back then and after achieving successful reviews from our beta testers we launched The Sims Freeplay cheats 2017 globally to all users. Our The Sims Freeplay cheats 2017 is very easy to use because it is online tool not like any of those download tool where you have to download anything. We made The Sims Freeplay cheats 2016 a perfect tool by making it user friendly with smartphone browsers and where user have to only fill out information about cash and coins they need. We guarantee you that by using The Sims Freeplay cheats 2017 you will have great experience while playing The Sims Freeplay where you can be better than your friends and relatives. We launch hack tools very frequently and if you want to be part of it you can comment down and you can be in our beta members list for future updates. We wish you great luck for using unlimited Life points and social points, ENJOY!
Go Here To Generate Online ==>>> Sims freeplay Cheats
Go Here To Generate Online ==>>> Sims freeplay Cheats
Go Here To Generate Online ==>>> Sims freeplay Cheats
The Sims Freeplay Cheats 2017 Features:
1. Unlimited LP.
2. Unlimited SP.
3. Unlimited Money
4. No Download.
5. User Friendly.
6. Proxy.
7. Anti-ban.
The Sims Freeplay Cheats 2017 Instructions:
1. Click below button to access our Online Generator.
2. It will take you to another page where we will ask for Required info like Username and Amount of Resources.
3. Click on "Generate".
4. Let this run for a minute. Follow further simple steps.
5. Hope this Helps.
6. Enjoy.
Sours: https://simsfreeplayglitch.tumblr.com/
Screenshots
Description
Playing Sims Freeplay, have you ever wondered how to get all the Simoleons? How to have UNLIMITED money - simoleons - and life points (lp) in FreePlay? Well, here you go, join the community and get all the knowledge and sims Freeplay cheats. In this is an app containing cheats guide for TheSimsFreeplay and iOS. Find and access the cheat you are looking for through the well-organized layout.

Do you want to get free and extra money - simoleons - and life points (LP) in Sims Freeplay? Well, this is the app for you! With over 50 different tips, cheats, guides to doing just that in the game! The app is frequently updated.

Get the latest updates by watching the videos provided in our in-app playlist. Or why not check out what other shared lately in the community part. Or why not just share your best Sims Freeplay tips and tricks with others.

This app is more than just and regular cheat app, try your skills with the quiz!

This app contains cheats for the following games and platforms:
+ Sims FreePlay - iOS

There is Internet connection required to use this app to access some parts.

Disclaimer:
This is an unofficial cheat and strategy app for The Sims Freeplay. This app is not endorsed or affiliated with Electronic Arts or The Sims trademark. The developer does not claim nor have the full right to some of the information in this app, and this information is only used to show and convey in the app.
* Updates after user request and feedback
Ratings and Reviews
Way to many adds
U may think, "oh cool, cheats for the sims" well I think the same think... then it downloads... and my new phrase is, "way to many adds". Every time I want to see a cheat, an add pops up... I get completely out of the app... I get back on... and the same thing happens. I honestly think the cheats are smart and I would've never thought of them, but then you look at the adds and they don't even have x's so you can X out of them! I mean, who does that! It is so irritating that the adds pop up every few seconds! I almost deleted the app, but the only reason I didn't was because the cheats are good. That's why I rated this app 3 stars. I said "wow, just wow".
Need to update but good
You should probably update this because the time one doesn't work anymore. Maybe make a new cheat app? I turned my time forward and everyone working that had long tasks was at the same point. (Truly annoying) so ya. The barfing cheat was a nice add on, thanks for that. But ya plz update! Or make new simsfreeplay cheats app! Thanks!
It doesn't work but one
All the cheats on here don't work but one. The only one that I've seen work was making your sim vomit. Marcus you need to stop tricking people, learn how to spell because you spelled things wrong on the game, and get a life!!! Honestly, this just takes up time and storage. This has token up enough of my time anyway. And saying I think on one of the cheats isn't okay because you don't know. Also he doesn't know this because he didn't make the sims free Play!!! 😡
The developer, Twisted Society AB, has not provided details about its privacy practices and handling of data to Apple. For more information, see the developer's privacy policy.
No Details Provided
The developer will be required to provide privacy details when they submit their next app update.
Information
Seller

Twisted Society AB

Size

84.4 MB

Category

Reference

Compatibility

iPhone

Requires iOS 9.0 or later.

iPad

Requires iPadOS 9.0 or later.

iPod touch

Requires iOS 9.0 or later.

Mac

Requires macOS 11.0 or later and a Mac with Apple M1 chip.

Age Rating

4+

Copyright

© Twisted Society AB

Price

Free
Supports
Game Center

Challenge friends and check leaderboards and achievements.

Family Sharing

With Family Sharing set up, up to six family members can use this app.
More By This Developer
You Might Also Like
Sours: https://apps.apple.com/us/app/cheats-for-the-sims-freeplay/id788610119
UNLIMITED SIMOLEONS, LPS AND SPS + VIP -- Sims FreePlay -- SimsAreBae
Sims Freeplay Cheats 2021 [Unlimited Money]
Hello SIMS player welcome here to this blog. You might be finding for SIMS free play cheats and hacks. Let me tell you that you have come to the right place and do not need to go anywhere. So stop browsing and start reading this article. I shall be discussing all the SIMS Freeplay cheats and hacks in this article. Hacks and cheats simplify the game and help you win big. SIMS is a unique game where strategy is a very important thing. But then even after the best strategies are odds are not in your favor.
This is why you got to use some cheats and hacks to win big in this game. In this game, I shall be talking about all the SIMS Freeplay cheats you can use to hack the game. With these cheats, you can get unlimited money, manipulate time. There are also some cheats for the players. So without any further ado, let me discuss the cheats and the hacks you can use to play the game with more success.
Best SIMS Freeplay Cheats and Tips
Now I shall start to discuss the cheats and the hack you can use to play the games. These cheats will enable you to manipulate the game to a great extent so that you can win big in SIMS Freeplay. You can check them out and see which one of them you require.
1. Manipulate to Get Simoleons Faster
Simoleons are basically the money of this game. With this, you can buy anything useful for the game. Simoleons are basically the motivation of this game. You can easily obtain it by doing various activities in the game and accomplishing several landmarks. But this method is very slow and tedious. You can use a cheat to get Simoleons faster.
First of all, log into a boat party in this game.
After this get out of the boat and return and you will get NBR.
After this go to an empty place and then go to a store.
Select the one which has your NBR picture.
Next, go on to buy the things from the store.
Buy these things again and again and place them on an empty lot.
Then go on to put them in your inventory.
Then sell these objects by going to your property.
This will give you a lot of Simoleons quickly.
2. Manipulate the Time
You can manipulate the game to make it run faster. You might have noticed that the game runs pretty slow in real-time. There are two methods to do this and I shall discuss both of them.
Below I am discussing the first method.
First of all, you need to start any activity in your game.
The second thing you need to do is save your game.
Now go on to switch off your internet.
You have to now advance the time of the device approximately when the event will be done.
Now again start playing the game, you shall see a pop-up telling unable to connect.
Switch on the internet and retry.
You will now see that the game has skipped forward.
Now I shall discuss another method:
First of all, go to your phone and turn off the Automatic date and time.
Then start the game and do any activity.
Pause the game and save it.
Go to the setting and move the time forward.
Again launch the game and you shall see that the task is complete.
These were the methods by which you can manipulate the time in this game to win in this game.
Also Read: Roblox Decal IDs & Spray Paint Codes [2021 List]
3. Get Move-in SIMS For Cheap
Move-in SIMS are not very easy to procure. You need to invest a lot to get them. It is expensive and you have to invest nearly 5000 money to get it. In this method, I am going to tell you how to get Move-in SIMS for free.
First of all, obtain the relationship status for the two SIMS.
Now go to the house of another SIMS and sell the construction.
Go on to break the house.
You will then see that you can add a new SIMS at a lower price to a new house.
This is how you can buy SIMS for a lower amount of money.
4. Use the "Cancel Action" Glitch as an Advantage
Now to cancel any action in this play, you need to pay Lp to finish it. I have seen that there is a glitch in this app. I discovered this while playing this game. On searching on Google, I found that many other have also found this glitch. To exploit this glitch you need an idle SIM.
After this, you need to cancel the action and the other SIM will do the work. This method works in farming, baking, and many other actions.
Obtain Unlimited Money and LP:
This works only on older versions of the game. It works on a version before the 1.0.5 version.
First of all, you need to increase the town value and do it until the value goes beyond one of your thresholds. Here you shall get a free LP.
Again go on to sell your furniture and just decrease the value below the threshold.
Now go on to fully close the game and click the home icon, the multitasking icon will appear.
Now you have to press and keep the Freeplay icon until the icons start shaking again now close it
Again open your game.
Now go ahead and buy furniture and push your town's value in the threshold.
You will see that you have received an LP  which you did the first time.
Again sell any item and start repeating from step 3. This method shall give you unlimited money.
Conclusion:
These cheats and hacks will help you win big in this game. Hope you enjoyed reading the article. Do tell me what you think about the article below. Cheers!
Filed Under: Gaming
Sours: https://www.backersofhate.org/sims-freeplay-cheats/
For sims freeplay lp cheats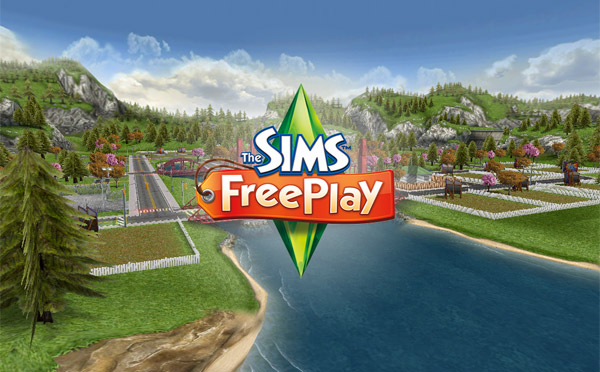 Detail of The Cheats
Unlimited LP Cheat
When you reach a new population milestone everytime, you are awarded 5LP.
You should delete an item to go just back under the milestone award.
Now, press the home button and end the game in the multi-task menu.
Put the game back on and you'll notice you can achieve the reward again.
Buy an item to reach the award again and, voila, another 5LP!
Unlimited Money
Then, with all that extra LP you can buy featured items.
Buy the coffin bed for 6LP and sell for 2,000.
You should repeat process over and over as much as You need.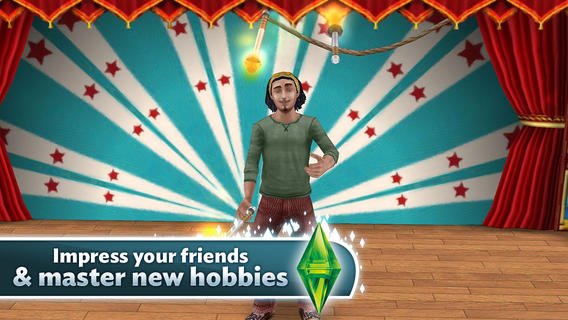 Earn More LP Money
First, go into the store where you can buy the money and stuff but as soon as you push the button exit out of the game.
You should wait for ten seconds then go back into the game and, VOILA!, All Of The Things Are Free And Unlimited!!
Earn Free Simoleons and LP
You should click on the purple button that takes you to the store where you can use a credit card to buy SIMOLEONS and lifestyle points.
When the "connecting to the server" screen comes up, press the home button on your iPhone to exit the game.
Wait ten seconds.
Open the game again and hit the red CANCEL button on the stores loading screen
Click on the store button again. Everything is now free.
Know How to make your Sim sick
Hold the device tightly
Shake the device for about 4 secs
Watch the sim after 2 secs there will be vomit on the floor
Clean the vomit up (hopefully)
Game Achievements : Here is list of the Game Achievements in The Sims Freeplay. Grow your vegetables, build houses or do long time actions quick
If you do not sleep until midnight (00:00) then 2 minutes before that make your sim to do something for example grow vegetables which takes 8 hours or build houses if it takes long time.... At 00:00 your action will be completed!
Make Easy LPS and Reindeers
first go visit your neighbors ( at the party boat)
pick your sim click on Santa& reindeer pops up
return home
There will be a free reindeer with you and can get 3 LPS. You should repeat the above to get all the LPS you may need and the reindeers will be in the pet store free each sim can have to even if they have dog or cat.
Sours: https://gameskip.com/the-sims-freeplay/posts.html?post=the-sims-freeplay-cheats-guide
How I Earn Currency in the Sims Freeplay - Simoleons LP \u0026 SP WITHOUT cheats or hacks
Why don't you leave it for the girls. Sorry, I said, embarrassed. I just didn't know what else to say. Don't worry, - she answered with a smile, - well, are you ready.
Similar news:
The story of a fellow traveler. Part 2 (There is a lot of profanity in the story) But Lyudmila lay there and smiled in a strange way - but. Its too early, she said that she would arrive late, and in general, she would not come today, so relax. - Why is it for the sake of, she will not come.
1179
1180
1181
1182
1183