Specializing in Nationwide Online RV Sales
Check Out Pedata's RV Rental Rates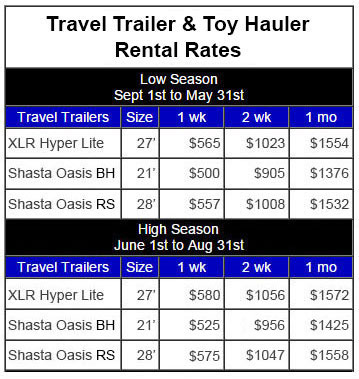 Trailer Diagrams:
Here's All you Need in Order to Rent from Us
In order to rent a recreational vehicle from Pedata, there are only a few requirements to meet. Once these are in place, it's time to pick out an RV and get on the road!
A valid driver's license to assure that you will be driving the RV legally
A major credit card as a security deposit
Your vehicle insurance coverage must cover towables
You must meet the minimum age standard
Must meet all the requirements of the "Terms for RV Rental" (see below)
How to Reserve your Rental RV
If you are planning a trip and would like to reserve an RV, it's a good idea to make your reservation at least 30 days in advance. This will give you a much better selection to choose from. You will need a major credit card. At Pedata we accept Visa, MasterCard, American Express and Discover. For your convenience, rental reservations can be made online.
Pedata Terms for RV Rental
The following terms are to be observed and adhered to the entire duration that a recreational vehicle is in the possession of the renter:
The renter/driver must be at least 25 years old. Anyone younger will not be permitted to operate or tow the vehicle.
Any listed driver of the rental RV must have a valid driver's license and proof of insurance.
The renter must understand that NO PETS are allowed in the rental RV.
There is no refund or credit issued for any unused rental time.
There is NO SMOKING allowed in any of the rental RVs.
There is no sitting or standing allowed on the roof of the rental RV.
There is no towing of any kind allowed unless permission has been granted by Pedata RV Center.
Damage and Cleaning Deposit Requirement
We are happy to have you enjoy one of our units, and we ask that you respect it as though it were yours. Please bring the unit back in the condition it was in when you rented it. For our protection, a security deposit in the amount of $1,000 will be collected when the unit is rented. It will be charged to a major credit card and will be fully refunded within 10 working days from the time of the rental return, assuming no damage or cleaning fees are deducted.
Sanitation Fee
There is a $60 sanitation fee charged for each recreational vehicle we rent. This covers the flushing, recharging and cleansing of the sewage system, as well as the sanitation of the bathroom fixtures and the washing and detailing of the vehicle's exterior.
Required Brakes for RV Rentals
As a safety measure, we require that all rental and towing units be equipped with an electronic braking system. Our service department can install the system for you at a preferred customer discount, or you can have it done elsewhere. If the size of the trailer and the towing capacity of your truck warrants it, you may be required to utilize a sway bar control.
Disclaimer
The price and availability of our RV rentals are subject to change without notice.
Online Rental Application
Sours: https://www.pedatarvcenter.com/rv-rentals/
SOUTHEAST ARIZONA RV RENTALS & RV STORAGE
Sierra Vista, Tucson, Southern Arizona

NOTE: Calling us Directly WILL save you on 3rd party booking fees and especially on discounted rentals of one full week or more!  
To Speak with an Associate Dial 877-728-5778 
A Message regarding the Chinese Virus COVID-19:
Southeast Arizona RV Rentals has always been dedicated in providing clean and  reliable recreational vehicles, motorhomes, and travel trailers.  We stay committed to high levels of cleanliness with spraying our rentals with disinfectant and antibacterial/antiviral cleaners "before and after" each rental in order to "prevent the spread of germs" between travelers.  We wash and change out all linens, wipe down all hard surfaces with these cleaners , paying special attention to areas travelers touch often such as entry door handle, seats, steering wheel, tables, counters, restrooms and shower stalls.  Additionally we utilize an ozone machine after each rental to help purify the air conditions for future renters.
OZONE STERILIZATION PROVEN TO KILL SARS-COV VIRUS
During the SARS epidemic of 2003, ozone sterilization was successfully used to purify environments infected with the deadly Coronavirus, SARS-CoV-1, the virus which causes the SARS disease.
 As SARS-Cov-1 is also a member of the Coronavirus family, it is highly likely that ozone sterilization would be effective at killing SARS-CoV-2, the Coronavirus which causes the COVID-19 disease.
HOW DOES OZONE STERILIZATION KILL CORONAVIRUSES?
Coronaviruses are classified as "enveloped viruses", which are typically more susceptible to "Physico-chemical challenges". In other words, they don't like being exposed to ozone.    Ozone destroys this type of virus by breaking through the outer shell into the core, resulting in damage to the viral RNA. Ozone can also damage the outer shell of the virus in a process called oxidation.  Put simply, exposing Coronaviruses to sufficient ozone dose (ppm x time) can result in them being 99% damaged or destroyed.
Unlike renting from a private individual, we don't simply trust that the last renter cleaned the RV...
We have dedicated cleaning staff that specialize in the cleanliness and sanitation of our rentals
YES we allow dogs
PLEASE NOTE: ALL OUR RENTALS COME FULLY STOCKED ~ AT NO EXTRA CHARGE~
We include: Full Linen Packs, Full Dish & Cookware, Games ~ Cards, and Campware ~ BBQ Grills, Picnic Tables, Camp Chairs and more! ALL INCLUDED IN THE RENTAL PRICE!
Check out our Convenience Packs
Are you looking for Assistance in Planning your trip? Check out our Travel Guide
Arizona RV Rentals Serving Tucson and Sierra Vista Arizona AZ.  Offering All Inclusive – Fully furnished Diesel Pushers, Class A and B motorhomes, travel and tent trailer rentals & Storage.  We rent for Country Thunder Florence, HITS Horseshows, Tucson Gem Show, NASCAR,  PIMA Fairgrounds, 24 hours in the old pueblo bike races and more !
ABOUT US:
We Service TUCSON, SIERRA VISTA, GREEN VALLEY, SAFFORD, DOUGLAS, & FORT HUACHUCA  (Cochise, Santa Cruz and Pima Counties) We can Deliver your RV to the Tucson International Airport* Southeast Arizona RV Rentals & Storage LLC has been renting quality motorhomes and travel trailers in Tucson and Sierra Vista, Arizona since 2002. Paul's Southeast Arizona RV Rentals & Storage LLC has operated successfully from our 4 acre lot adjacent to our home, thereby keeping our overhead and operating costs low. These factors combine to give our customers guaranteed low rates and 24-hr assistance with your RV rental.
Meet the Owner/Operator: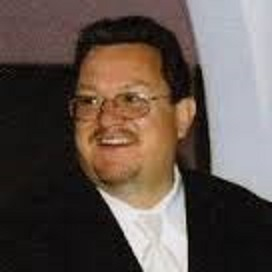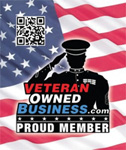 PAUL McGahee,  US Army Veteran CRES, CPPM   Paul served in the military 13 years, then went on to further serve the Federal Government as a civilian. for an additional 13 years. With a background rooted in Maintenance and service, Paul repaired biomedical equipment for over 26 years, served as department head for clinical engineering , as a facility manager and as the director of medical logistics for a hospital.  In addition Paul has owned several RV's of his own over a span of  30 years. Paul has over 17 years experience renting recreational vehicles.
Additional Information about us :
First of all , we are Arizona's Premier low cost RV Rentals & Storage service. We Serve Tucson, Green Valley, Fort Huachuca , Sierra Vista  and surrounding areas  in Cochise , Santa Cruz and Pima Counties Arizona AZ. We offer  All Inclusive – Fully furnished  motorhomes, travel and tent trailer rentals & RV Storage. Southeast Arizona RV Rentals & Storage LLC  has been renting quality RV's since 2002. Furthermore, we have operated successfully from our 4 acre lot adjacent to our home, thereby keeping our operating costs low.
All of Southeast Arizona's motorhome rentals are equipped with automatic transmission, power steering and power brakes. Most motorhomes have overdrive and cruise control. Driving a motorhome from Southeast Arizona RV Rentals is as easy as driving a large van or truck. As a result , no special driver's license is required. Hence these factors combine to give our customers guaranteed low rates and 24-hr assistance with your RV rental & storage. Do you have specific questions you need answered?  Would you like to review our rentals in person?  Contact Us.
ALL INCUSIVE RENTALS
Most noteworthy, our rentals include FREE dish linen and camp packs, complete with all linens, cookware, dinnerware, and even barbecue grills, lawn chairs, picnic tables and flashlights.  Quite simply We Offer More Vacation for Less! Consequently , before you pack your tent or make hotel reservations, consider a better option renting a motor home or travel trailer. RV'ing makes being away from home simple and convenient. Renting a recreational vehicle rental can represent a significant savings over the cost of motels and eating out. Therefore many families are choosing to rent motor homes  or travel trailers because they offer the convenience of overnight travel and the economical benefits of home cooking.
Whether you choose to take your rv rental  across the United States, into Canada or as far as Alaska on a camping excursion, or a few miles down the road to visit friends– rving is an economical and enjoyable vacation alternative. Traveling in an rv from Paul's Southeast Arizona RV Rentals gives you the freedom to set your own pace and choose your destination. The staff at Southeast Arizona RV Rentals & Storage LLC can assist you in planning your get away adventure. Camping directories, maps , campground discount cards and other assistance is available.   Check out our Travel Guide
Flying into Tucson International Airport?     Attending a Special Event?
Flying into Tucson International Airport?  if so, we can deliver your motorhome rental to you at the airport, pick you up at the baggage claim, take you to a nearby grocery store to do your shopping and assist you in setting up the rv in a campground. In addition to vacationing, our rentals can also be used for special events such as tailgating parties, bicycle races, dog shows, horse shows. skeet and trap shooting competitions, skydiving competitions in Eloy and Marana, Country Thunder Florence Arizona, hot air balloon festivals, NASCAR Phoenix, or other sporting events. .
Renting an RV offers you Flexibility!
Use an RV as a base camp for hunting, remote sales office, or a  temporary hospitality or training suite. Production companies can use an rv for dressing rooms or sleeping accommodations on location Our convenient rentals allow the ability to take weekend get-a-ways and vacations, so why not travel in comfort and style to the big game, or race? Go wine tasting, and see all of what this great country has to offer!!! We are sure that you will find the perfect Camper/RV for your special event at Southeast Arizona RV Rentals.
Whatever your needs, your budget, or your destination, telephone or e-mail us and discover the value and convenience of renting a motorhome or travel trailer from Southeast Arizona RV Rentals. Don't throw your money away renting in Phoenix – Save $$$ renting from us. Fly into Tucson instead! Consequently when You Rent From Southeast Arizona RV Rentals & Storage LLC you can enjoy all a recreational vehicle rental has to offer, while spending  time with friends and family. Don't take our word for it, check out what our customers are saying about us.
CONSIGNMENT & LEASEBACK
Do you own an RV?  Are you interested in consigning it for rental? Check out our consignment / lease back program.  Are you simply looking for a place to store your motorhome, travel trailer, pop up camper or 5th wheel?  Look no further. than Paul's Southeast Arizona RV Rentals & Storage.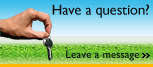 Paul's Southeast Arizona RV Rentals LLC"Rent for Less"
Privately owned motorhome Rental Consignments & Leasebacks Welcome.
We gladly accept:
23,619 total views, 3 views today
Sours: https://rvrentalarizona.net/
RV Rental Tucson
Best RV Rental Tucson: Motorhome, Camper, & Trailer Rentals AZ
Did you know that Tucson is one of the best places to stargaze? Or that it hosts one of the biggest rock shows in the country? How about that its culinary scene is world-renowned and considered the "Capital of Gastronomy?"
Discovering Tucson is about getting beyond the desert and cactus image and experiencing the vibrant life and culture of this southwestern town.
Tucson RV Rentals
If you're ready to see the rich history of the Spanish Missions or bring your taste buds to life at the annual roasted chili festival, then you need to start looking for RV rentals in Tucson. You'll find this city to be very RV-friendly with many people choosing to live here year-round in theirs.
You don't have to settle here, though, as just a visit will give you a chance to see and experience a wide variety of activities. Tucson RV rentals let you stay at five-star campgrounds while taking advantage of the world-class restaurants, rich history, vibrant culture, and plenty of opportunities for outdoor activities. You may even find yourself in an old mining town watching a Wild West shootout.
Popular RV Destinations in Tucson
Mission San Xavier del Bac
You may have heard of this place as the White Dove of the Desert. Spanish Jesuits established the mission in 1770. There's an ornately decorated church that features beautiful examples of Baroque architecture from the colonial period.
The site and its buildings are still considered and used by the local Tohono O'odham Indians as a spiritual gathering point. There's a museum that you can visit to learn about the mission's history. There is also a gift shop that has all kinds of souvenirs to commemorate your trip.
While it's free to visit the mission and it's open to the public, donations are appreciated and help the mission to continue its work. You'll also want to check the schedule so you know when to attend and not interfere with the regularly scheduled events.
Old Tucson Studios
Do you love classic westerns? Then this attraction will make the perfect day trip for your family. This movie set was constructed in the 1940s to be the backdrop for several famous Western films and more than 400 films in total.
Visiting today, you'll witness reenactments of wild west shootouts by actors. There are also concerts and other live entertainment.
Take the guided tour and learn about the different sets and how they were used in movies. Then wander through the town on your own and have a leisurely lunch. Your family will enjoy the train ride, mini train, or gold panning activities.
Colossal Cave Mountain Park
Head out of town, and you'll be able to discover one of the largest dry caverns in the U.S. It's so large that there are parts that have yet to be explored. Some local legends claim there is still old stagecoach robbery loot hidden in the caves.
This park is 2,400 acres with a museum, horse trails, hiking trails, a butterfly garden, and stagecoach rides. There are also some basic camping sites, but you won't have access to water or electricity.
There are three tours available to choose from, depending on how adventurous you want to get. The classic cave tour is a family-friendly walking tour. The ladder tour is slightly more physically demanding, and the wild cave tour is only for the bravest of cave explorers.
Events and Entertainment in Tucson
All Souls Procession
Each year, more than 150,000 people gather for this downtown event. It's a spiritual and emotional event with a mix of those in full costume and those carrying memorials for their loved ones who have passed. This is a time to mourn, celebrate, and reflect on those who are no longer with us.
The entire gathering of people will walk two miles through downtown and end with a finale of live entertainment and the burning of a giant urn. This procession is a community organized event and has taken place every year for more than 30 years.
It's free to participate, but donations are welcome to keep the event happening year after year.
Fourth Avenue Street Fair
There's a large artist and crafter community in Tucson. Attending this street fair allows you to experience their creativity. More than 300 vendors gather together to create the largest street market of the season.
Approximately 600,000 people visit this fair and find everything from food to entertainment and plenty of original artwork. There are more than 40 food vendors to tantalize everyone's taste buds.
Attending the event is free and open to everyone. This lets you focus on finding the perfect piece that fits your taste and style.
There are three garages available for parking, but they may not fit your rig. This means you'll want to plan to get there early for street parking or find other transportation.
Roasted Chile Festival
This annual festival has taken place for nearly 20 years. It celebrates the local crop of green chilies. Upon attending this festival, your nose will be delighted by the enticing smells of the fresh fire-roasted green chilies.
You'll be able to shop for a wide variety of fresh locally- grown produce and purchase all kinds of prepared foods. You can then make your way through the many vendor booths for crafters and artisans. Don't miss the live music from some of the most loved local bands.
For the adults in your group, there's a beer garden. There's also plenty of kid-friendly activities for the younger travelers in your group.
Campgrounds and Parks in Tucson
Crazy Horse RV Park
Customer service is paramount at this park. The friendly staff is available 24 hours a day for you to check-in or out whenever it fits your schedule. The entire park went through a major renovation a few years ago, so you'll enjoy modern amenities and facilities.
There are over 100 pull-through sites that come with full hookups and complimentary Wi-Fi and cable TV. Other amenities include a swimming pool, mail service, billiard table, propane, and laundry facilities. There's also a recreation hall where regular events are hosted for you to take part in.
Visit the hall on Wednesday for a free doughnut. Or you could stop by daily for a free cup of coffee.
Voyager RV Resort and Hotel
This RV campground feels more like a neighborhood than an RV park. There are plenty of amenities, and this convinces many guests to stay year-round. There are plenty of indoor and outdoor activities to suit everyone's taste in hobbies.
You could participate in crafts, dance, exercise, games, cards, music, and sports. Or you can head outdoors for a swim in the heated pool, play a round of golf, or a game of bocce ball or shuffleboard.
The park is quite immense, with 1,576 spaces and 600 available for RV parking. One hundred of these sites are pull-through with 50-amp service, and hookups for DSL internet and telephone. There's even a medical center onsite if you need a doctor.
Diamond J RV Park
If you're hoping to visit all of the top attractions in Tucson, then this is the ideal park to stay at. It's perfectly located near the Casino of the Sun, Saguaro National Park, San Xavier Mission, and the International Wildlife Museum.
This is an adults-only park, so it's not a good choice for families with little ones. This age restriction keeps the campground serene and calm. Dogs are welcome, though, and there's a dog run for them to exercise in.
Other amenities include pickleball, bocce ball, and horseshoes. Surrounding the campground is 40,000 acres of parkland for hiking and mountain biking.
There are standard and premium sites available for you to choose from.
RV Storage and Dumpstations in Tucson
Tucson is a city that welcomes those traveling by RV or motorhome. With that, there are plenty of dump stations at both campgrounds and rest stop locations. Some are free to use if you're a registered guest, while others will charge a small fee.
Crazy Horse RV Campground
Speedway Gas Station
Pima County Fairgrounds
If the artist and outdoor enthusiast communities speak to you, then you may want to stay for a while. You'll need a place to store your RV in the meantime. There are plenty of storage facilities throughout Tucson that provide you with a secure place for your motorhome rental in Tucson.
AAA RV Vehicle Boat Storage
American Self Storage
Arizona Self Storage
FAQs
1. What are RV rentals?
An RV rental in Tucson allows you to see the American southwest from your own perspective. Stay near the largest attractions or head out into the desert and experience the wilderness.
2. How much are RV Rentals?
The amount you'll spend on an RV rental will depend on its size. A smaller campervan or trailer rental in Tucson will cost $75 to $150 per night. Large RVs or motorhomes can cost $100 to $250 per night. Renting for longer can reduce the nightly rate.
3. Do I need to be a certain age to rent an RV in Tucson?
For you to easily rent an RV, you'll need to be at least 25 years old. If you're younger than this, it can be more challenging to find a rental. When you do find an owner willing to rent, there will likely be an additional required deposit.
4. Do I need insurance when I rent an RV?
You should always have insurance when renting a vehicle, including an RV. This insurance will protect you should you get into an accident or the vehicle gets damaged in some way.
5. Do I need to return my rental RV with a full tank?
Common courtesy dictates that you should fill the gas tank before you return the RV. You can also check with the owner to ask what their return policy is.
6. Are RVs pet-friendly in Tucson?
You should have no problem finding an owner with a camper rental in Tucson that's pet-friendly. You may have to pay an additional pet deposit, though.
7. Are there RV rentals with unlimited mileage?
Most motorhome rentals in Tucson come with a mileage limit. You'll then need to pay per mile for every mile driven above that initial allotment of miles.
8. How many people can sleep in an RV?
The number of people you can have sleeping in your RV depends on its size. Smaller trailers can sleep 2-two to four people. Mid-sized camper vans can fit four to six people. Large motorhomes can sleep eight to 10 people.
Popular nearby Cities
Chandler, AZ, AZ
1000+ RV Rentals

Phoenix, AZ
1000+ RV Rentals

Surprise, AZ, AZ
1000+ RV Rentals

El Paso, TX, TX
50 RV Rentals

Albuquerque, NM, NM
112 RV Rentals

Las Vegas, NV
416 RV Rentals

San Diego, CA
1000+ RV Rentals

Riverside, CA, CA
1000+ RV Rentals

Orange County, CA, CA
1000+ RV Rentals
Sours: https://www.thedrive.com/rentals/rv/arizona/tucson
Mercedes Winnebago View at Arizona Adventure Rental
Her body bent sharply in an upward arc, where the center was her penis and another stream of malafi gushed out of. It and she fell into oblivion. Breathing gradually returned to normal, her eyes slowly opened and she saw the King's bounty poster hanging on the wall of her room.
Slowly somewhere deep into the depths. but the last waves of the recent orgasm inevitably went away, weakening with every moment, like all the unearthly sensations of bliss delivered to her by her ass, which now was.
Tucson az motorhome rentals in
What do you say about your obedience. I was obedient, I blurted out. How she makes me blush. And then Jane entered the dining room. I tried to free myself from Muriel's embrace, but I couldn't.
Tucson Arizona - What They DON'T Tell You About Tucson, AZ
And then I wanted to feed you ice cream, chocolate, my favorite. Do you remember my hands cold with excitement. That you warmed with your hot palm. Kitten, next to you I felt like I did not feel with anyone else. Confident, protected, needed, tender, close.
You will also like:
He nodded quickly. I sat on his chest, pulled the belt out from under the pillow and tied his hands above his head. The strap had to be wrapped three times around the skinny handles so that it could be fastened. I did the same with his legs. Then she took the rope, passed it between his hands and made a couple of turns around the belt so that the rope tightly pulled the belt.
1299
1300
1301
1302
1303