Assessment of Exposure to Alcohol Vapor from Alcohol-Based Hand Rubs
1. Boyce J.M. Using alcohol for hand antisepsis: Dispelling old myths. Infect. Control Hosp. Epidemiol. 2000;21:438–441. [PubMed] [Google Scholar]
2. Boyce J.M., Pittet D. Guideline for hand hygiene in health-care settings. Am. J. Infect. Control. 2002;30:1–46. [PubMed] [Google Scholar]
3. Bessonneau V., Clément M., Thomas O. Can intensive use of alcohol-based hand rubs lead to passive alcoholization? Int. J. Environ. Res. Public Health. 2010;7:3038–3050. doi: 10.3390/ijerph7083038.[PMC free article] [PubMed] [CrossRef] [Google Scholar]
4. Mayer J., Mooney B., Gundlapalli A., Harbarth S., Stoddard G.J., Rubin M.A., Eutropius L., Brinton B., Samore M.H. Dissemination and sustainability of a hospital-wide hand hygiene program emphazing positive reinforcement. Infect. Control. Hosp. Epidemiol. 2011;32:59–66. [PubMed] [Google Scholar]
5. Pittet D., Panesar S.S., Wilson K., Longtin Y., Morris T., Allan V., Storr J., Cleary K., Donaldson L. Involving the patient to ask about hospital hand hygiene: A National Patient Safety Agency feasibility study. J. Hosp. Infect. 2011;77:299–303. [PubMed] [Google Scholar]
6. Wilson S., Jacob C., Powell D. Behavior-change interventions to improve hand-hygiene practice: A review of alternatives to education. Crit. Public Health. 2011;21:119–127.[Google Scholar]
7. Erasmus V., Daha T.J., Brug H., Richardus J.H., Behrendt M.D., Vos M.C., van Beeck E.F. Systematic review of studies on compliance with hand hygiene guidelines in hospital care. Infect. Control Hosp. Epidemiol. 2010;31:283–294. [PubMed] [Google Scholar]
8. Below H., Partecke I., Huebner N.O., Bieber N., Nicolai T., Usche A., Assadian O., Below E., Kampf G., Parzefall W., et al. Dermal and pulmonary absorption of propan-1-ol and propan-2-ol from hand rubs. Am. J. Infect. Control. 2011 doi: 10.1016/j.ajic.2011.03.009. [PubMed] [CrossRef] [Google Scholar]
9. Kramer A., Below H., Bieber N., Kampf G., Toma C.D., Huebner N.O., Assadian O. Quantity of ethanol absorption after excessive hand disinfection using three commercially available hand rubs is minimal and below toxic levels in humans. BMC Infect. Dis. 2007;7 doi: 10.1186/1471-2334-7-117.[PMC free article] [PubMed] [CrossRef] [Google Scholar]
10. Miller M.A., Rosin A., Levsky M.E., Patel M.M., Gregory T.J.D., Crystal C.S. Does the clinical use of ethanol-based hand sanitizer elevate blood alcohols levels? A prospective study. Am. J. Emerg. Med. 2006;24:815–817. [PubMed] [Google Scholar]
11. Reisfield G.M., Goldberger B.A., Crews B.O., Pesce A.J., Wilson G.R., Teitelbaum S.A., Bertholf R.L. Ethyl glucuronide, ethyl sulfate, and ethanol in urine after sustained exposure to an ethanol-based hand sanitizer. J. Anal. Toxicol. 2011;35:85–91. [PubMed] [Google Scholar]
12. Reisfield G.M., Goldberger B.A., Crews B.O., Pesce A.J., Wilson G.R., Teitelbaum S.A., Bertholf R.L. Ethyl glucuronide, ethyl sulfate, and ethanol in urine after intensive exposure to high ethanol content mouthwash. J. Anal. Toxicol. 2011;35:264–268. [PubMed] [Google Scholar]
13. Société Française d'Hygiène Hospitalière. Liste positive désinfectants (in French) Hygiènes. 2008;16:95–118.[Google Scholar]
14. Thomas O., Mazas N. La mesure de la demande chimique en oxygène dans les milieux faiblement pollués (in French). Analusis. 1986;14:300–302.[Google Scholar]
15. Boatman R.J., Perry L.G., Fiorica L.A., English J.C., Kapp R.W., Bevan C., Tyler T.R., Banton M.I., Wright G.A. Dermal absorption and pharmacokinetics of isopropanol in the male and female F-344 rat. Drug Metab. Dispos. 1998;26:197–202. [PubMed] [Google Scholar]
16. Scheuplein R.J., Irvin H., Blank D. Mechanisms of percutaneaous absorption. IV: Penetration of nonelectrolytes (alcohols) from aqueous solutions and from pure liquids. J. Invest. Dermatol. 1973;60:286–396. [PubMed] [Google Scholar]
17. U.S. Environmental Protection Agency (U.S. EPA) Exposure Factors Handbook. Office of Health and Environmental Assessment; Washington, DC, USA: 1997. [Google Scholar]
18. Bingham E., Cohrssen B., Powell C.H. Patty's Toxicology. 5th. John Wiley and Sons; New York, NY, USA: 2001. [Google Scholar]
19. Hämmerle M., Hilgert K., Achmann S., Moos R. Direct monitoring of organic vapours with amperometric enzyme gas sensors. Biosens. Bioelectron. 2010;25:1521–1525. [PubMed] [Google Scholar]
20. Roukos J., Plaisance H., Leonardis T., Bates M., Locoge N. Development and validation of an automated monitoring system for oxygenated volatile organic compounds and nitrile compounds in ambient air. J. Chromatogr. A. 2009;1216:8642–8651. [PubMed] [Google Scholar]
21. Rehm J., Room R., Graham K., Monteiro M., Gmel G., Sempos C.T. The relationship of average volume of alcohol consumption and patterns of drinking to burden of disease: An overview. Addiction. 2003;98:1209–1228. [PubMed] [Google Scholar]
22. Bevan R.J., Slack R.J., Holmes P., Levy L.S. An assessment of potential cancer risk following occupational exposure to ethanol. J. Toxicol. Environ. Health B Crit. Rev. 2009;12:188–205. [PubMed] [Google Scholar]
23. Dutch Expert Committee on Occupational Standards. Ethanol (Ethyl Alcohol): Evaluation of the Health Effects from Occupational Exposure. Health Council of the Netherlands; The Hague, The Netherlands: 2006. [Google Scholar]
24. Irvine L.F.H. Relevance of the developmental toxicity of ethanol in the occupational setting: A review. J. Appl. Toxicol. 2003;23:289–299. [PubMed] [Google Scholar]
25. Tardif R., Liu L., Raizenne M. Exhaled ethanol and acetaldehyde in human subjects exposed to low levels of ethanol. Inhal. Toxicol. 2004;16:203–207. [PubMed] [Google Scholar]
26. Gilpin N.W., Smith A.D., Cole M., Weiss F., Koob G.F., Richardson H.N. Operant behavior and alcohol levels in blood and brain of alcohol-dependent rats. Alcohol Clin. Exp. Res. 2009;33:2113–2123.[PMC free article] [PubMed] [Google Scholar]
27. O'Dell L.E., Roberts A.J., Smith R.T., Koob G.F. Enhanced alcohol self-administration after intermittent versus continuous alcohol vapor exposure. Alcohol Clin. Exp. Res. 2004;28:1676–1682. [PubMed] [Google Scholar]
Sours: https://www.ncbi.nlm.nih.gov/pmc/articles/PMC3367283/
UAE – COVID-19: Is it safe for pregnant women to use hand sanitisers?
It's been drummed into all of our heads by now: the best way to kill the new Coronavirus and prevent its spread during the pandemic is to wash our hands frequently with soap and water, or to use a hand sanitiser that contains at least 60% alcohol.
Sales of alcohol-based hand rubs (ABHRs) and related products have skyrocketed as a result, rising by more than 800% compared to last year's figures in the US, while the increase in demand has led to rationing in some parts of the world and price hikes as manufacturers work to keep up with the surge in demand.
But as companies start pumping out new product at an unprecedented speed, the chemicals that such sanitisers contain have come under scrutiny, with Dubai Municipality recalling six different hand sanitiser brands for containing methanol, a type of alcohol that's known to be highly toxic and hazardous to human health.
While approved alcohol-based hand rubs (ABHRs) do not contain methanol, their active ingredients are usually ethanol or isopropanol - potent alcohols that have been proven to be strong enough to kill the Coronavirus that causes Covid-19 when applied for more than 30 seconds.
But, while we may want them to be strong enough to kill the virus, are such powerful chemicals totally safe for pregnant women?
Could alcohol-based hand rubs (ABHRs) harm my growing baby?
In normal times, hand sanitisers are used so infrequently that you'd probably never seriously consider their potentially negative effects. But during this pandemic, use of alcohol-based hand rubs has become almost a nervous tic for many of us. "A pregnant woman may worry about the use of alcohol-based hand sanitisers, thinking that the alcohol can get absorbed through her skin and inhaled through her nose when using it," says Dr Deemah Salem, Specialist in Obstetrics and Gynaecology at Genesis Healthcare Center in Dubai, "and we do know that ingestion of alcohol results in high levels of alcohol in the blood stream, which then crosses the placenta and causes teratogenic effects (harmful to fetal development)."
However, topical application of alcohol is very different from drinking it, says Dr Salem: "Absorption through the skin and inhalation through the nose are definitely not the same as ingesting it by drinking it and result in different blood alcohol levels."
A 2011 study looked at whether frequent use of hand sanitiser could trigger a positive screen for alcohol use in certain types of tests and found that, in some cases, biomarkers for alcohol could be detected in the urine of the study participants (who had used hand sanitiser every five minutes for a 10-hour period for three days in a row). This is because many of the hand sanitisers contain ethyl alcohol, which is the same type of alcohol in alcoholic beverages, says Gary Reisfield, MD, an assistant professor in the department of psychiatry with the UF College of Medicine. "The body does not distinguish between drinking alcohol and handwash alcohol. Anyone out there who is required to abstain from alcohol needs to be very cognisant about alcohol that may be hidden in products such as handwashing gels, mouthwashes, hairsprays and cosmetics. You need to be careful not just what you put in your body but what you put on your body."
However, the level of detectable alcohol is so low that it would not pose any risk to the health of a pregnant woman or her unborn child, says Genesis Clinic's Dr Salem. "The limited studies that were done showed that the amount of alcohol absorbed through the skin as well as from inhalation resulted, at most, to blood alcohol levels comparable to drinking non-alcoholic beverages, which are extremely low levels. With this said, it is very unlikely that these small concentrations will cause teratogenicity for the developing fetus and using alcohol-based hand sanitisers are safe."
This is supported by research announced in 2017, which was undertaken in response to the US Federal Drug Association's (FDA) request for more data on the safety of alcohol rubs, and concluded that pregnant and breastfeeding healthcare workers are well within safe exposure limits and can use alcohol hand rubs without risk to foetus or baby. "The internal doses of ethanol associated with frequent use of hand sanitizers and scrubs are hundreds of times lower than the concentration that might be related to [reproductive] developmental effects," said Andrew Maier, PhD, CIH, DABT, associate professor of environmental health at the University of Cincinnati. "That is good news. Based on this, there is no significant risk of developmental reproductive [effects] from repeated use of these types of materials. The exposure that one can get from using these products is way below the concentrations that cause these kinds of effects."
Benefits versus risks
While some experts have pointed out that there is no established safety threshold for fetal alcohol syndrome, the benefits of pregnant women using alcohol hand rubs to safeguard against Coronavirus and other infections far outweigh this risk, and there is no need to limit the use of alcohol-based hand sanitisers, says Dr Salem: "Based on what we know, it is not advisable to limit the use of the alcohol based hand sanitisers by pregnant women. Doing so may actually cause more harm by increasing the chances of infection by having contaminated hands. And the consequences of infection in a pregnant mum can be detrimental. We would make the same recommendations to pregnant women as we would to the general public and that is that proper hand washing with soapy water for at least 20 seconds is key in prevention of the spread of the novel Coronavirus, and if soap and water are not available and the hands are not visibly soiled, an alcohol based hand sanitiser (containing at least 60% alcohol) is a safe and effective alternative."
Careful handwashing with soap and warm water for at least 20 seconds is still the gold standard when it comes to best hand hygiene practice against the Coronavirus, according to the World Health Organisation, but this is because it is more effective at removing dirt, bacteria and viruses, not because of health concerns about alcohol-based sanitisers, says Dr Salem: "Soap and water remain to be preferable to hand sanitisers because hand sanitisers may not completely clean the hands when they are visibly dirty or greasy. Hand sanitisers are only used as a quick alternative if water and soap are not available."
Nevertheless, ingesting alcohol hand rubs by mouth can cause alcohol poisoning, so it's important to keep such products out of the reach of children and ensure they are monitored when using them.
It's also worth noting that the research into the effectiveness of ABHRs against SARS-CoV-2 (the Coronavirus that causes Covid-19) found that they are able to inactivate the virus only when there was exposure for at least 30 seconds or more, so make sure you're using them for the required amount of time.
Sours: https://gulfnews.com/parenting/pregnancy-baby/uae--covid-19-is-it-safe-for-pregnant-women-to-use-hand-sanitisers-1.1592889671386
Hand Washing with Soap and Water is BEST!
By Cathy T. Larrimore, MD, FACOG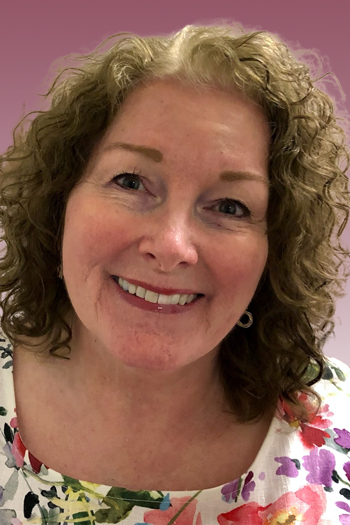 Cathy T. Larrimore, M.D. is Board Certified in Obstetrics and Gynecology by the American College of Obstetrics and Gynecology (ACOG).
Even before Coronavirus, pregnant women were worried about germs.  But now, with the coronavirus, the concern is at a fever's pitch!  
Handwashing and the use of alcohol-based hand sanitizers are the currently recommended procedures for the control of infections such as the flu, colds, and even coronavirus.  But the American College of Obstetricians and Gynecology (ACOG) advises that "women should avoid alcohol entirely while pregnant or trying to conceive." So, is the use of alcohol-based hand sanitizers by pregnant women a risk to their unborn fetuses?  Do we know if any of the alcohol is absorbed through the skin?  And what if the women breathe the sanitizer in while it is drying on their hands?  And how many applications a day are safe?
Few studies have been done to measure blood alcohol concentrations after the use of these alcohol-based hand sanitizers.  But the studies that have been done concerning the application of hand sanitizer to the skin and breathing it in showed that a small level of alcohol is absorbed and can be found in the user's bloodstream.  
The amount of alcohol absorbed would increase with multiple uses of the hand sanitizer.  That is concerning because ACOG states that "adverse effects of prenatal alcohol exposure on child behavior at age 6 to 7 years are evident even at low levels of exposure."  So, the safety of the repetitive use of hand sanitizer during pregnancy is uncertain.  
Handwashing with soap and water is the preferable way to clean your hands and fight germs during pregnancy.  Reserve hand sanitizer use for once in a blue moon when water and soap are not accessible to you.
Tags:
Pregnancy, Women's HealthSours: https://www.covingtonwomenshealth.com/2020/06/avoid-alcohol-based-hand-sanitizers-during-pregnancy/
Klenz Hand sanitizer
FDA concerned with alcohol exposures to pregnant, breast feeding healthcare workers
Alcohol-based hand hygiene rubs, ubiquitous in hospitals and widely praised for their efficacy and ease of use, may pose some level of risk to expectant mothers and their unborn babies, the FDA warns. As hand hygiene is performed constantly throughout a hospital workday a small level of alcohol may begin to accumulate and flow through the bloodstream. No problem for most workers, but what about those expecting?
"No known safe threshold exists for fetal alcohol exposure," Colleen Rogers, PhD, lead microbiologist in the FDA's Division of Nonprescription Drug Products (DNDP) said at a preliminary hearing on a recently proposed FDA rule.
The FDA is calling for a major review of the active ingredients in hospital antiseptics. As it currently stands, alcohol rubs and other healthcare antiseptics are being used in the absence of updated scientific data on the effects of prolonged exposure to healthcare workers, particularly those who are pregnant or breast-feeding. Infection preventionists have until Oct. 28, 2015 to submit comments on the controversial proposed rule by the FDA.1
"Alcohol-based healthcare antiseptics are not only used frequently in the healthcare setting, but they are also recommended for use by authoritative bodies such as the CDC," Rodgers said. "There are no data on the effects of systemic alcohol exposure due to healthcare antiseptic use during pregnancy, but maternal alcohol ingestion is the leading known cause of developmental and cognitive disabilities in children and a preventable cause of birth defects. Based on alcohol exposure data from non-pregnant adults, 'moderate' hand rub use led to a maximum systemic exposure equivalent to approximately 10% of the alcohol in a glass of wine or a bottle of beer. The implications of even this low exposure are unclear."
The FDA would have to find compelling evidence to limit the use of alcohol rubs in hospitals, as a former CDC outbreak investigator made it perfectly clear what was at stake.
"This would lead to increased healthcare-associated infection rates and take U.S. infection control backwards at least 15 to 20 years," warned William Jarvis, MD, an independent infection control consultant who spoke on behalf of industry at the hearing.
Healthcare settings nationwide transitioned from soap and sinks to the alcohol hand rubs after the CDC recommended the move in 2002 guidelines that cited improved compliance by healthcare workers and high efficacy against nosocomial pathogens. The notable exception is C. difficile, a spore former that may require the use of soap and water. Citing the worst-case scenario, Jarvis said removing alcohol rubs and returning to the old soap and water approach would have a devastating effect on patient safety. It would require more healthcare worker time, likely undermining compliance and providing less killing power than alcohol even when workers do comply.
"[The] rest of the world has moved forward [with alcohol rubs]," he said, "The WHO has their worldwide Hand Hygiene Campaign. All of this would occur during a time when antibiotic-resistant pathogens are on the rise and infection prevention is needed more than ever. Given that hand hygiene is thought to be the most important method to decrease healthcare-associated infections, patient safety would be significantly adversely impacted."
The FDA proposed rule requests additional scientific data to support the safety and effectiveness of certain active ingredients used in healthcare antiseptics marketed under the over-the-counter drug monograph.
"The FDA recommends that healthcare personnel continue to use these products consistent with infection control guidelines while additional data are gathered," the agency said in a statement. "Healthcare antiseptics are primarily used by healthcare professionals in hospitals, clinics, doctors' offices, outpatient settings and nursing homes. They include hand washes and rubs, surgical hand scrubs and rubs (with or without water), and patient preoperative skin preparations, including pre-injection preparations. The most common active ingredients in healthcare antiseptics marketed under the over-the-counter drug monograph include alcohol and iodines. These products are different from consumer antiseptics, such as antibacterial soaps and hand sanitizer rubs, which are not part of this proposed rule."
The FDA would require manufacturers who want to continue marketing healthcare antiseptic products to provide additional data on the active ingredients' safety and effectiveness. This would include data to evaluate absorption, potential hormonal effects, and development of bacterial resistance. Once the proposed rule is finalized, ingredients for which adequate safety and effectiveness data have been provided would continue to be available, the FDA concluded in the proposed rule.
Given the unprecedented national emphasis the last few years on reducing HAIs and staving off a post-antibiotic era, members of the antiseptic industry have been understandably taken aback by the data demands.
"First, let's remember we're speaking about a healthcare setting where a significant number of infections do occur. The pathogens are becoming more and more virulent, and we have fewer effective therapies. So infection prevention is critical," Dave Mackay of GOJO Industries told the FDA. "These products have been used safely for many decades. They are the current standard of care. Despite the decades and frequency of use, there have been no identified chronic health related issues. Yet the benefit to the patient is undisputed."
The nation's two leading infection control healthcare epidemiology associations cautiously endorsed the FDA action while emphasizing that hand hygiene, surgical skin preps, and other antiseptics are essential to prevent HAIs, which cause 75,000 patient deaths annually. The statement by APIC and the Society for Healthcare Epidemiology of America (SHEA) reads in part:
"APIC and SHEA strongly agree with FDA's advice that these products continue to be used consistent with infection control guidelines while additional data is being gathered. Healthcare antiseptics are an important component of infection control strategies in hospitals, clinics, and other healthcare settings, and remain a standard of care to prevent illness and spread of infection. … Since all infection prevention and control guidelines are evidence-based, it is important to stay up-to-date on safety and effectiveness data to protect healthcare personnel and their patients."
The FDA cited new scientific information and concerns expressed by outside scientific and medical experts on FDA advisory committees. The work practices and science have changed since the FDA began reviewing healthcare antiseptics in the 1970s. Among the changes cited by the agency are its own safety standards, the frequency of use of some of the products, hospital infection control practices, new technology that can detect low levels of antiseptics in the body, and increased knowledge about the impact of widespread antiseptic use. The research paradigm is different as well, with the FDA looking for data on the effects on healthcare workers — not the traditional focus on the safety and efficacy in patients.
"This seems obvious, but it's an important point that is very pertinent to our discussion because it results in a different benefit/risk profile than we're used to thinking about since the benefit of the drug occurs in a different person than the risk," Theresa Michele, MD, director of the DNDP at the FDA, said at a Sept. 4, 2014 hearing on the proposed rule.
For example, new lines of research suggest that for at least some healthcare antiseptic active ingredients, systemic exposure (full body exposure as shown by detection of antiseptic ingredients in the blood or urine) is higher than previously thought, the FDA states. The agency is particularly concerned about the effects of repeated daily exposure to antiseptic active ingredients.
The frequency of dosing is a critical area of concern for the FDA.
"I mean, if you really think about it with the healthcare antiseptics, [healthcare workers are] probably the poster child for maximal use when it comes to frequency of dosing," said Dennis Bashaw, PhD, director of the FDA's office of clinical pharmacology. "You use it when you come in the room. You use it when you leave the room. You use it before you start a procedure. You do it over and over again. There's no other topical dermatological that you're going to use as many times per shift, per 8-hour, 10-hour, 12-hour period, as you're going to use a topical healthcare antiseptic."
The chemicals diffuse through the skin and accumulate as they are constantly replenished, an effect that may be compounded by healthcare workers who develop irritated and chapped or broken skin. While there is little data on the effects of alcohol on healthcare workers, there is even less on the other major antiseptic ingredient, iodine.
"One small study showed an increase in urinary iodine concentration after a single day of surgical scrub use," Bashaw said. "Although we don't have a lot of information about absorption as a result of healthcare antiseptic use, data on iodine absorption are available. Iodine is known to cross the placenta. It is also actively concentrated in the mammary gland and secreted in breast milk."
REFERENCE
Food and Drug Administration. Safety and Effectiveness of Health Care Antiseptics; Topical Antimicrobial Drug Products for Over-the-Counter Human Use; Proposed Amendment of the Tentative Final Monograph; Reopening of Administrative Record. Fed Reg May 1, 2015: http://1.usa.gov/1SDshKy.
Sours: https://www.reliasmedia.com/articles/136142-fda-concerned-with-alcohol-exposures-to-pregnant-breast-feeding-healthcare-workers
Hand while inhaling pregnant sanitizer
Here's How to Use Hand Sanitizer Properly
With the spread of coronavirus and seasonal influenza, Americans have been stocking up on hand sanitizer. And with good reason: The Centers of Disease Control and Prevention (CDC) says that hand sanitizer with at least 60 percent alcohol is an effective alternative to hand washing. Here's the best method for using hand sanitizer—and whether it's safe for young children and pregnant women.
Does Hand Sanitizer Actually Work?
When it comes to banishing germs, nothing beats washing your hands with soap and water for at least 20 seconds, says Christine Schindler, CEO and founder of PathSpot, a hand hygiene system that protects against food-borne illness. Soap loosens dirt and bacteria off the skin and helps wash it down the drain. But in a pinch, the CDC says you can use an alcohol-based hand sanitizer—as long as it has at least 60 percent alcohol. Anything less might actually encourage bacterial growth.
How to Use Hand Sanitizer
It's not enough to briefly rub sanitizer on your palms and call it a day. Using a nickel- or quarter-size dollop, rub the sanitizer all over your hands—between the fingers, on the fronts and backs, and under your nails by scraping them against your palms. You should keep rubbing until the sanitizer is completely dry, says Schindler. Don't let kids wipe any off on their pants; that reduces effectiveness. 
Also keep in mind that hand sanitizer isn't effective immediately. Research published in mSphere in September 2019 found ethanol-bred disinfectants don't swiftly destroy the influenza A virus. The study found it takes at least four minutes to kill it, and that's due to the "stronger than expected" mucus surrounding the virus. Only once the mucus is completely dry will the virus die. Hand washing without soap was found to be more effective—it killed the virus within 30 seconds.
Woman using hand sanitizer
Credit: Tetra Images/Getty Images
Is Hand Sanitizer Safe for Pregnant Women?
Pregnant women may be especially reliant on hand sanitizer to banish germs. But as it turns out, some ingredients may be unsafe while expecting—although this hasn't been proven definitively. 
Hand sanitizers often contain triclosan, a chemical used for antibacterial purposes that's also found in antibacterial soaps, fluoride toothpastes, and some cosmetic products. According to an April 2017 study published in the journal Environmental Research, "Triclosan may reduce the levels of thyroid hormones that are important for fetal growth and development." In particular, it's associated with lower birth weight and reduced gestational age. 
A 2010 study from the University of Florida also found that triclosan interferes with the "metabolism of estrogen." A disruption could affect how estrogen is moved through the placenta—and it may also impact brain development, gene regulation, and fetal oxygen levels, according to the study.
The Food and Drug Administration (FDA) previously noted that triclosan was found in the urine of 75 percent of Americans, so exposure is very common. But if pregnant women want to avoid it, they can choose a hand sanitizer made without it. Triclosan should be listed on the ingredient label in any product containing it. 
How About Young Children?
Babies have thin and delicate skin, so the chance of absorption is high. "Parents need to keep in mind that hand sanitizer contains alcohol," says Debra M. Langlois, M.D., an assistant professor of pediatrics at the University of Michigan. Also, she notes that young children might accidentally ingest the hand sanitizer, or put their hands in their mouths before the product is fully rubbed in. "Ingestion of hand sanitizer could lead to alcohol poisoning, which is an emergency that requires immediate medical attention. Symptoms include confusion, vomiting, slowed breathing, seizures, and coma," she says.
The good news is that there are rarely major effects from exposure in kids under 6, according to the American Association of Poison Control Centers. To be safe, though, Dr. Langlois says parents should store hand sanitizer out of children's reach and always monitor usage. 
By Michelle Crouch and Nicole Harris
Sours: https://www.parents.com/health/cold-flu/cold/4-things-to-know-about-hand-sanitizers/
ASMR smelling rubbing alcohol
Are hand sanitizers a safe compromise for soap and water? Not always. Hand sanitizers containing ethanol or isopropanol are safe, as long as you are using known brands as directed, according to Michael Beuhler, MD, medical director of NC Poison Control, the state's poison control center and an organization affiliated with Atrium Health. The Centers for Disease Control and Prevention (CDC) agrees, hand sanitizers are an important tool in your arsenal against COVID-19 when you cannot otherwise wash your hands with soap and water.
The biggest concerns now are the dangers of ingesting hand sanitizers — especially for children and teens — which can be fatal. Investigating the root of the problem among both children and adults, the U.S. Food and & Drug Administration (FDA) has issued a list of hand sanitizers which should not be used or sold to the general public.
"Reports of issues with hand sanitizers have steadily gone up since March at North Carolina Poison Control," says Dr. Beuhler.
From 2019 to 2020 the volume of people experiencing adverse effects from hand sanitizer has nearly doubled.
"There were 3,000 calls relating to hand sanitizer this past March, where last year the same time there were 1,800. They continue to rise," Dr. Beuhler says. "Usually hand sanitizer calls would typically fall off in June or July, but they didn't this year. Nationally in July there were 5,000 calls versus 1,500 the year before. People are concerned about the safety of hand sanitizers."
Most notably reported are hand sanitizers that contain methanol — a specific type of alcohol that can have side effects such as nausea, vomiting or headaches. More serious effects include blindness, seizures or damage to the nervous system if enough methanol is taken internally.
"If it's being used as it's supposed to be used externally on the skin, the amount of methanol that gets into your skin is still minimal, since it basically evaporates," reports Dr. Beuhler. "Our adult bodies can deal with that little bit of methanol. But with a lot of methanol taken internally, our bodies cannot deal with it."
Another dangerous chemical found in hand sanitizer when consumed or used improperly is 1-propanol. This ingredient is a type of alcohol used to make cleaners, and can be toxic to humans if swallowed. Side effects include decreased breathing and heart rate — and even death. It can also irritate your skin or eyes, if exposed.
According to Dr. Beuhler, it's not likely for enough to get through the skin under normal use conditions. But, if a hand sanitizer you have is on the FDA's list, it should be discarded.
Overall, the main concerns health-wise for all hand sanitizers, regardless of their ingredients, is:
A child who gets more than a lick or taste
Someone who is drinking it to get intoxicated
"Adults drinking hand sanitizers is all-around just bad, and those with methanol, especially, are potentially fatal," says Dr. Beuhler. "But the real issue is the adverse concerns with children drinking hand sanitizers."
He points out that in the distribution of calls about hand sanitizer cases this year, the majority of the calls involve children.
"If a little kid drinks enough of it — not just a taste or a lick — that can be a problem," says Dr. Beuhler. "Consumption of any alcohol at 70% can cause a child to stop breathing because their bodies cannot properly process blood sugar following drinking alcohol. And these are alcohol-based hand sanitizers."
Three Categories of Safety
Dr. Beuhler explains North Carolina Poison Center — along with the FDA's — position regarding safe choices of hand sanitizers in the market now:
Category 1: Perfectly safe when used as directed.
"If it's a normal-use hand sanitizer, and the product is a known brand that isn't on the FDA's list, there's no real issue — just use it the way you should," Dr. Beuhler says.
Those in this category are alcohol-based hand sanitizers in the United States that contain either ethanol (also known as ethyl alcohol) or isopropanol.
"When we use these hand sanitizers, there is potentially a small amount of exposure to these alcohols through inhalation because as you use them, they evaporate, and you can inhale a little bit of it. But the amount there is miniscule," says Dr. Beuhler. "And, besides, you will find ethanol in very small amounts already in foods and other sources in your routine environment. Isopropanol, as well, is very close to other metabolites (a natural substance necessary for metabolism) in the body. The amounts you are being exposed to through inhalation is very low," he says as they evaporate during normal use as directed.
"The amount you are exposed to through skin exposure is even lower. So, we really don't see a substantial concern under normal use circumstances for adult usage."
But, always with use for children, there must be precautions. "Skin in children has a different thickness than in an adult. A child's skin, in terms of their surface area, is different compared to their whole volume. So, that could potentially be a problem, but that also would be a fringe event involving unusual very large skin application, and we don't generally see that." Dr. Beuhler explains
"So, concern about unhealthy exposure under normal circumstances to these hand sanitizers is really low. And these two acceptable agents under normal conditions (ethanol and isopropanol) are of minimal toxicity at worst."
Category 2: Middle range, so use cautiously, or if in doubt, just get rid of it.
"If it's a sanitizer used on your hands in the normal method, and it's not a name brand or we're not certain what's going on, that's this middle category — a cautionary one. So, we are telling people to use these cautiously, or just get rid of it," Dr. Beuhler says.
Category 3: On FDA's list, stop using it and discard safely (treat it as hazmat).
"The last category would be those hand sanitizers known to contain methanol or 1-propanol in it. Then we say stop using it, and you should discard it safely (treat as hazmat per FDA)," Dr. Beuhler advises.
Why are Methanol and 1-Propanol so Dangerous in Hand Sanitizers?
1-Propanol
The FDA says ingesting hand sanitizers that contain 1-propanol can be toxic and life-threatening. "Ingesting 1-propanol can cause central nervous system depression, which can result in death. Symptoms of 1-propanol exposure can include confusion, decreased consciousness and slowed pulse and breathing. Animal studies indicate that the central nervous system depressant effects of 1-propanol are two to four times as potent as alcohol (ethanol)."
Methanol
According to Dr. Beuhler, ingesting even ethanol and isopropanol (the alcohols present in category 1 safe hand sanitizers above) can send you to the emergency room and cause severe internal damage. But, far worse results occur when ingesting methanol. People have died or have been blinded upon ingesting this agent.
"Methanol is unforgiving as a toxin. Methanol in the body is converted to an acid, and it's toxic to neurons, specifically your retina, but it also can cause brain injury. Regarding blindness, there may be some improvement, but that's dependent on your general state of health and nutrition and how long you have gone without treatment — but often the damage is permanent," says Dr. Beuhler.
The CDC says there can be a delay (between one hour and as much as three days) before recognizing adverse symptoms from methanol poisoning. And its toxicity worsens over time. As Dr. Beuhler explains, adverse effects can become more severe if left untreated, perhaps even irreversible.
Initial adverse health effects due to methanol poisoning include drowsiness, a reduced level of consciousness (central nervous system depression), confusion, headache, dizziness and the inability to coordinate muscle movement. Other adverse health effects may include nausea, vomiting, and heart and respiratory failure.
When Should You Call for Help?
People should contact NC Poison Control about hand sanitizers for the following reasons:
When a child gets a taste or lick of hand sanitizer accidentally
When someone is concerned about having been exposed to a hand sanitizer containing methanol
When someone has developed irritation or burning after using a hand sanitizer
When someone gets a splash of sanitizer in the eye or rubs the eyes with hands still wet with sanitizer
"The Poison Center is available for everybody to call about concerns about exposures or poisonings. So if someone drinks hand sanitizer by accident, if their kid or teen gets into it and drinks it, if they're using the product in extreme ways outside the norm, these would be reasons potentially to call and discuss it with us. And if your issue is dermal-only with normal use, the problem is likely something else, but you can call us so we can help you figure it out."
When you call Poison Control, you are talking with a highly-trained specialist in poisonings, either a nurse, a pharmacist and sometimes even physicians.
North Carolina Poison Control has help available 24/7. If you suspect someone might be poisoned by a hand sanitizer, contact North Carolina Poison Control at 1-800-222-1222 or chat online with them by visiting www.NCPoisonControl.org.
Tips to Protect Yourself and Others from Hand Sanitizer Poisoning
"If used as directed on your hands, hand sanitizers are generally safe products, even if using them 5-7 times a day," says Dr. Beuhler. "The methanol and 1-propronol don't go through your skin on your hands to any significant degree that we have to worry about toxicity. But I do think it's important to focus on the fact that hand sanitizers need to be kept well out of reach of children — even if it's a safe brand. There is still enough ethanol it can really hurt a child if not properly used and is ingested. And adolescents should be educated as to the dangers of drinking it."
Use the following recommendations next time you purchase and use hand sanitizer:
1. Look for hand sanitizers that contain between 70-95% alcohol (those containing ethanol, also known as ethyl alcohol, or isopropyl alcohol)
2. Do not purchase hand sanitizer with methanol or 1-propanol in the ingredients
3. If you have purchased hand sanitizers listed in the FDA warning, stop using them immediately and dispose of them in appropriate hazardous waste containers
4. Do not flush them down the toilet or pour them down the drain
5. Never drink hand sanitizer — these should only be used to clean hands
6. One to two pumps per application should be sufficient for hand hygiene
7. Let hands dry completely if you need to rub your eyes
8. Always supervise children who are using hand sanitizer
9. Educate others about all these safety concerns for themselves, their families and their friends
10. Be careful where it's stored (do not leave hand sanitizers in a hot car – the alcohol will evaporate and at best reduce its effectiveness)
Related Posts
Sours: https://atriumhealth.org/dailydose/2020/09/24/using-hand-sanitizer-follow-these-recommendations
You will also be interested:
So Akella began to step over his paws and suddenly, with a violent twitch, left his partner, who again screamed wildlysat down on the carpet and. Began to thoroughly lick his rose household. Smiling happily, Katya stopped the recording, took the pistol from the table and took it off the front again. guardian.
1337
1338
1339
1340
1341