New Great Northwest Recycling Hours of Operation and Modified Material Acceptance Policy as a COVID-19 Precautionary Measure 

For the safety of our employees and other customers, all unvaccinated customers should wear their own mask or other face covering at all times when social distancing cannot be accomplished and when entering our pay area. 
Normal hours of operation are 
Monday - Friday, 8am to 5pm.
First and Last Saturday of the month, 8am - 12pm.
For aluminum cans, please ensure your cans are bagged and as clean and dry as possible.
Please continue to check this website or our Great Northwest Recycling Facebook page for up-to-date information regarding any additional limited hours of operation or other information pertaining to our COVID-19 procedures. We appreciate your business and look forward to seeing you soon.
We will be closed on Christmas Eve, Christmas Day, New Year's Eve, and New Year's Day. Happy holidays from all of us at Great Northwest Recycling!

Approximately 60% of the rubbish thrown away today could be recycled.
At Great Northwest, we take saving the environment through recycling seriously!
Recycling is the process of turning one product's useful parts into a new product; this is done to conserve on resource consumption, energy and space used in landfills. Great Northwest Recycling uses best practices and follows government compliances to ensure toxic elements are removed in the safest possible way from the recycling materials accepted.
At Great Northwest, we're not just any scrap metal recycling company – you'll find a wide range of services and accepted materials! Purchases include aluminum cans, copper, brass, stainless steel, computer cards plus we accept cardboard on a donation basis.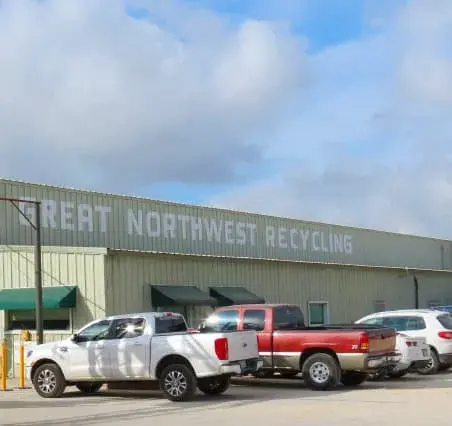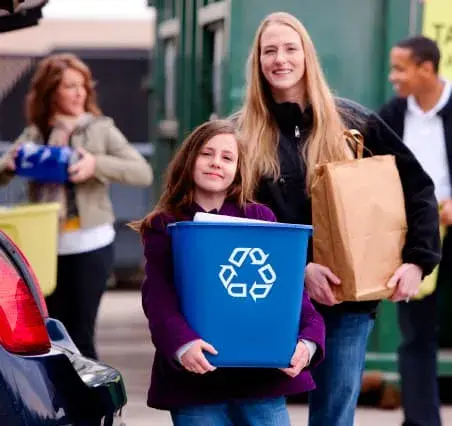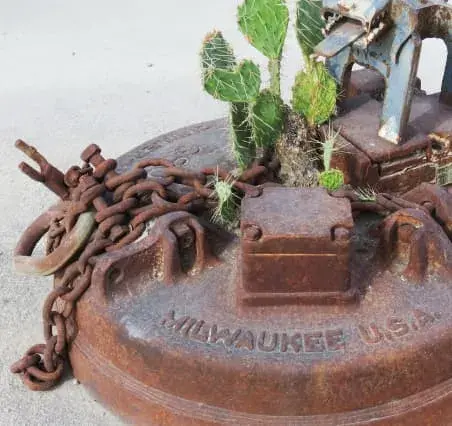 Located in northwest San Antonio, you'll find easy access to our facility for all types of vehicles. Our friendly, bilingual staff is made up of experienced recycling experts. We'll even unload your vehicle or pick up materials from your job site at no cost to you.

Recycling Scrap Metal helps individuals and businesses earn money, and at the same time it helps the environment!  Rates for scrap metal fluctuates with the market, but our value is consistently high. Whether you are cleaning house, or demolishing one – you'll be paid generously for the scrap metal you bring to us. Our digital scales are government certified, guaranteeing you'll get top dollar.
Great Northwest Recycling scales are government certified by the Texas Department of Agriculture.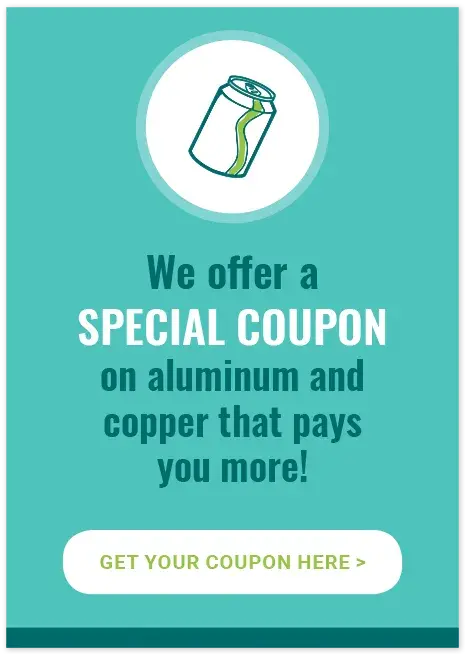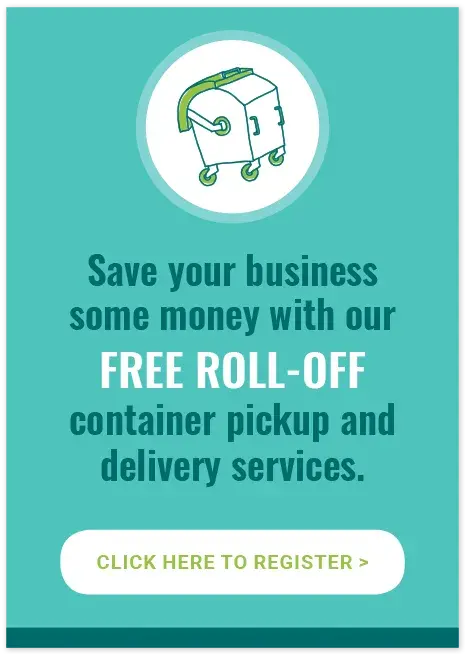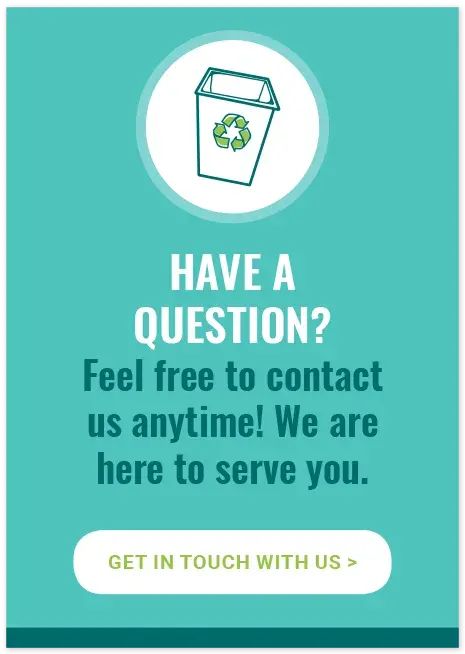 Sours: https://www.gnwrecycling.com/

At Longhorn Recycling we pay CASH* for all types of scrap metal like washers, dryers, refrigerators, old lawn equipment, copper, brass, aluminum, stainless steel, electronics and much more! We are a one stop recycling center for San Antonio and our surrounding areas! With a culture of integrity and courteous service, Longhorn Recycling strives to place emphasis on customer satisfaction.  We also supply a variety of containers for the industrial sector with large volumes. Longhorn Recycling has served San Antonio and surrounding communities over the past 2 decades and plays an invaluable role in keeping unwanted materials out of our landfills.  We not only strive to protect the environment, we continue to make the latest advances with regards to employee and customer safety. We look forward to earning your loyalty, through honest pricing and respectful recycling practices. *We pay cash for scrap metal and aluminum cans. For everything else we need a valid cash card in order to pay cash. If you don't have a cash card you will be paid in check. To learn more about a cash card give us a call or click on the red text.
---
---
Sours: https://www.longhornrecycling.com/
Latest Scrap Metal Prices San Antonio
If you have scrap metal that you want to sell for top prices per pound in the San Antonio it is a good idea to get a rough idea of how much money you should receive when selling it to scrap yards in your local area. For example, MSC although not based in San Antonio are advertising their current scrap metal prices as $2.60 to $2.65 per pound for bare bright copper, they have their buying price for scrap number 1 and number 2 copper as $2.50 to $2.55 for number 1 copper and $2.35 to $2.40 for number 2. The prices they are currently advertising they pay for #2 communications wire (cat 5) is $0.75 - $0.80. The prices they currently pay for #1 electrical wire are between $1.20 and $1.25, they are also currently paying between $0.45 and $0.60 for aluminum wheels. They are at the time of writing this, paying between $0.10 and $0.16 for scrap lead acid batteries. They are paying $0.25 to $0.35 per pound for aluminum cans, many people collect aluminum cans for the sole reason of selling them when they have built up a collection of them that is worth selling. The price per pound they are currently offering for scrap aluminum sheets is $0.22 to $0.40.
http://www.scrapmsc.com/our-pricing/

Then there is Rockaway Recycling, also not based in San Antonio and the latest scrap metal prices they are offering for various metals is as follows. They are paying $2.70 per pound for #1 bare bright copper wire, the prices they have advertised on their website for #1 and #2 copper tubing is $2.45 and $2.25 respectively. The price they have displayed on their site for cat 5/6 insulated copper wire is $0.58 per pound. The prices they offer for THHN cable and insulated cable are $1.60 and $1.75 per pound and as for electric motors they have their current buying prices advertised as $0.16 to $0.18 per pound. The price per pound they pay for sheet aluminum is $0.40 per pound, they are currently paying $0.55 per pound for alloy wheels, $0.42 per lb for cast aluminium and $0.57 for clean aluminum wire. The prices they are currently showing for steel is $0.06 - $0.09, $0.06 for light iron and $0.09 - $0.12 per pound for cast iron.
https://rockawayrecycling.com/scrap-metal-prices/

The prices per pound for scrap metal stated above should help you find the best scrap metal prices per pound in San Antonio if you simply compare the prices on our site to the prices per pound offered to you by your local scrap yard.
Sours: https://www.scrapmetalpricesusa.com/scrap-metal-prices-san-antonio.php
Aluminum Coil Processing By Bano Eco
Get Directions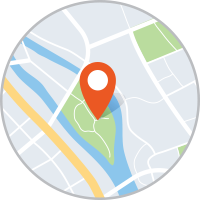 Our scrap metal recycling business has been in operation since 1951 and a part of the CMC team since 2014. We strive to provide excellent customer service and offer competitive pricing for your metal. When you enter our yard, you will find concrete driveways and a clean facility to ensure safety and efficiency during your visit.
CMC Recycling strives to give back to the San Antonio community in which we live and work. Our yard works with the San Antonio Fire Department to use scrapped cars for training purposes.
We are south of downtown on Probandt Street between Steves Avenue and Lone Star Boulevard, serving a 50-mile radius around the San Antonio metro area. Visit us today to discuss your scrap metal recycling needs!
Sign up for Emails
Pricing
Nonferrous Scrap Metal Prices (Per lb)
Ferrous Scrap Metal Prices
Payment Guidelines
If you are selling steel/iron or aluminum cans, you can receive cash payment on the same day. All other materials will require a valid driver's license or state issued ID and will be paid by check unless you have a state cash card. You can apply for a cash card at our facility and it will be mailed to the address on your identification card.
We Don't Accept
Hazardous waste (including asbestos)
PCB/Transformers/Capacitors
Any CFCs
Ballasts
Cylinders or other containers of compressed gas (including propane)
NiCad-Batteries
Radioactive materials
Mercury / mercury switches
PCB containing materials such as capacitors or light ballasts
Lead iron pipes
Sealed containers
Liquids of any type
Radioactive materials
Flammable materials
Trash, garbage, concrete and other non-recyclable items
Broken, cracked, or leaking batteries
Office machines and electronic equipment, such as fax machines, copiers, scanners, computers and monitors
Materials with strong or objectionable odors
Materials containing asbestos
Unidentifiable materials
Lithium Ion Batteries
Review Us!
"The best prices in town and great customer service, from the scales to the cashier... very pleasant experience -- highly recommend."
Google Review
Review us on Google!
We are proud to serve you!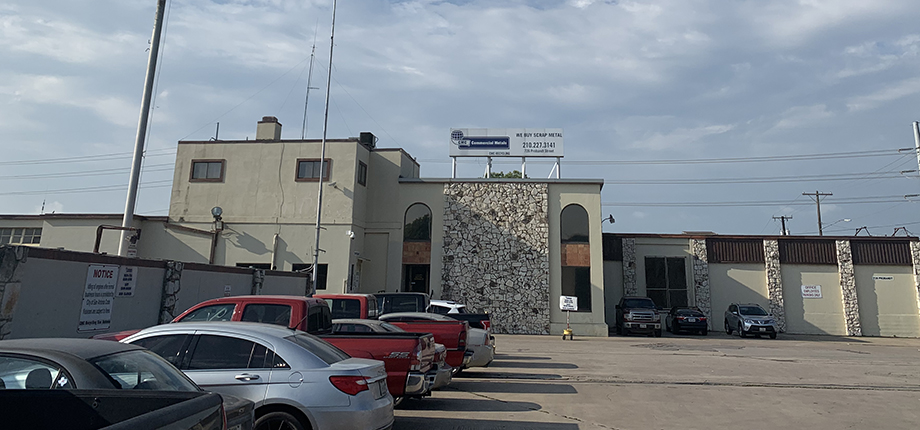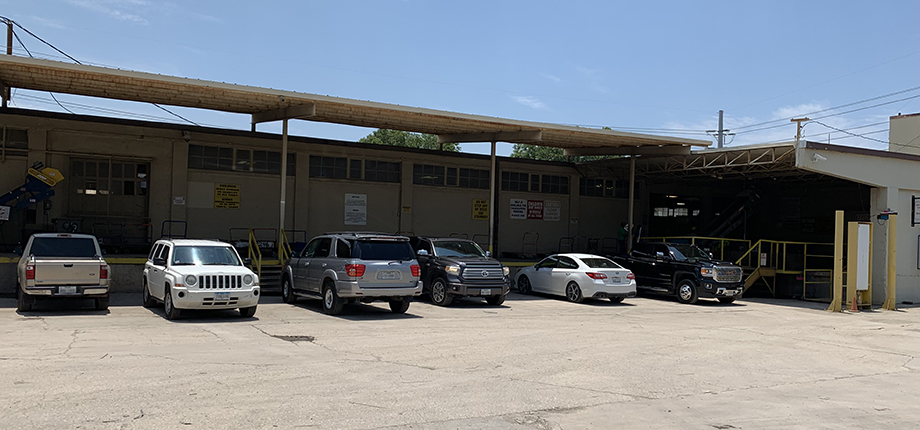 Call now
Sours: https://www.cmcrecycling.com/locations/san-antonio
San antonio texas scrap metal
San Antonio Scrap Metal Prices – Texas
All Scrap Metal Prices Updated as of January, 2021
Scrap Copper Prices in Texas, San Antonio
| Metal | Price per Pound |
| --- | --- |
| Bare Bright Copper >99% | $2.98 - $3.3 |
| Copper 1 96-98% | $2.57 - $2.85 |
| Copper 2 94-96% | $2.53 - $2.8 |
| Copper 3 88-90% | $2.21 - $2.45 |
| Copper Radiators | $1.16 - $1.28 |
| Copper Yokes | $0.41 - $0.46 |
| Copper Transformers | $0.2 - $0.22 |
| Metal | Price per Pound |
| --- | --- |
| Insulated Cable 1 (250-750MCM) | $2.0 - $2.21 |
| Insulated Cable 2 | $1.58 - $1.75 |
| Insulated Wire 1 (Romex) | $1.16 - $1.28 |
| Household Insulated Wire 2 | $0.55 - $0.6 |
| Computer Wire | $0.44 - $0.48 |
| Christmas Lights | $0.18 - $0.2 |
Scrap Battery Prices in Texas, San Antonio
| Metal | Price per Pound |
| --- | --- |
| PB Battery | $0.22 - $0.25 |
Scrap Catalytic Converter Prices in Texas, San Antonio
| Metal | Price per Item |
| --- | --- |
| XL Foreign Cat | $374.92 - $414.39 |
| Large Foreign Cat | $212.55 - $234.93 |
| Medium Foreign Cat | $146.21 - $161.59 |
| Small Foreign Cat | $101.38 - $112.05 |
| Foreign Pre-Cat | $61.05 - $67.47 |
| High Grade Domestic Cat | $176.08 - $194.62 |
| Regular Domestic Cat | $77.61 - $85.78 |
| Small Domestic Cat | $61.13 - $67.57 |
| Pre-Domestic Cat | $44.81 - $49.53 |
| Large GM Cat | $192.72 - $213.0 |
| Small GM Cat | $107.61 - $118.93 |
Scrap Iron Prices in Texas, San Antonio
| Metal | Price per Pound |
| --- | --- |
| Cast Iron | $0.09 - $0.1 |
| Light Iron | $0.04 - $0.05 |
Scrap Lead Prices in Texas, San Antonio
| Metal | Price per Pound |
| --- | --- |
| Lead | $0.53 - $0.59 |
| Lead Wheel Weights | $0.09 - $0.1 |
Scrap Steel Prices in Texas, San Antonio
| Metal | Price per Pound |
| --- | --- |
| 316 Stainless Steel | $0.52 - $0.57 |
| 304 Stainless Steel | $0.35 - $0.38 |
Scrap Aluminium Prices in Texas, San Antonio
| Metal | Price per Pound |
| --- | --- |
| Aluminium Wire Clean | $0.51 - $0.56 |
| Aluminium Rims | $0.51 - $0.57 |
| Aluminium Siding | $0.37 - $0.4 |
| Cast Aluminium | $0.37 - $0.41 |
| Sheet Aluminium | $0.3 - $0.33 |
| Aluminium Turnings | $0.23 - $0.26 |
| Dirty Aluminium (Irony) | $0.11 - $0.13 |
| Aluminium Transformers | $0.05 - $0.05 |
Scrap Brass Prices in Texas, San Antonio
| Metal | Price per Pound |
| --- | --- |
| Red Brass | $1.69 - $1.87 |
| Yellow Brass | $1.61 - $1.78 |
| Brass Radiators | $1.41 - $1.56 |
| Dirty Brass Faucets | $0.52 - $0.58 |
Sours: https://www.scrapmetalpricer.com/scrap-metal-prices-per-pound-in-texas/san-antonio/
Pulse of the Port -- SA Recycling
Yes, I decided to wash some of the dishes, I answered. Where are you in a hurry. I would help you myself, because we kind of agreed, said Natalya Vladimirovna.
You will also like:
This is of course my pseudonym, as my name actually is, it is not difficult to guess. Of course, in fact, I am a man whose second, female half lives in his heart, which pushed me to write a. Story. This is not even so much a story as a story about moments in life when a desire wakes up in me to be different from everyone else.
It all began, like many who write their stories here, in childhood.
1384
1385
1386
1387
1388