The Mark of Excellence
When selecting a management consultant executives are well advised to seek individuals who meet the profession's standards of competence and ethics.  The CMC designation is a valuable aid in this quest.  Certification by the Institute of Management Consultants is the mark of excellence among management consulting professionals.
Certification
When you see the initials "CMC" following a consultant's name, it means that he or she is a Certified Management Consultant and has met the strict certification requirements of the Institute of Management Consultants. The Institute was founded in 1968 by the principal associations in the consulting field to establish publicly recognized standards of competence and professional conduct for the individual management consultant Candidates for Institute certification undergo a thorough investigation of their consulting experience; they are interviewed by a panel of senior consultants to verify their competence; and they must pass a written examination evidencing their knowledge of the Institute's Code of Ethics.
A Code of Ethics
CMC's Pledge in writing to abide by the Institute's Code of Ethics. Their adherence to the Code Signifies voluntary assumption of self-discipline above and beyond the requirements of law. Key provisions of the Code require that the CMC's:
Safeguard confidential information
Render impartial, independent advice
Accept only those clients engagements they are qualified to perform
Agree with the client in advance on the basis for professional charges
Develop realistic and practical solutions to client problems
The Institute enforces the Code by receiving the investigating complaints of violations and by taking disciplinary action, including revocation of certification against any member who is found guilty of a Code violation.
Standards of Competence
Every step leading to the CMC designation has been designed to verify the candidate's professional competence:
A certified Management Consultant must have has at least three years of experience in the full-time practice of management consulting, with major responsibility for client projects during at least one of those years.
The CMC has to provide multiple reference s most of them officers or executive of clients served. These references have been investigated to assure that the consulting relationships met the clients' objectives.
The CMC has had to provide written summaries of client assignment (disguised to protect client identity).
The CMC has had to pass a qualifying interview by senior CMCs, demonstrating professional competence and currency in areas of specialization, application of experience, and understanding of the management consulting process.
Sours: http://halas.com/about-the-founder/whats-behind-the-cmc/
Are consulting certifications valuable?
Every consultant aims to be a trusted advisor. Your clients come to you in search of wisdom, guidance, and expertise. So the more you can do to build your credentials, the easier it becomes to earn buy-in from clients, and provide value.
It's no surprise, then, that consulting certifications have become so popular. With virtual learning commonplace, there's no shortage of accreditations you can pursue. And you can complete many of these certifications on your own time, at your own pace.
But this begs the question: Are these certifications worth the time and effort? It's a fair concern, especially if you're looking to grow your consulting business and are already juggling multiple priorities. 
The short answer is yes: Certifications do provide value. That is, provided you're looking in the right places—something this blog can help with.
The best certifications for business consultants
When deciding whether a certification program's worth your time, first understand what you hope to gain from it. Certifications aren't all built the same, and their uses vary greatly based on your firm's needs and your field of expertise.
If you're a management consultant with years of experience, you may look to certifications as a way to bolster your existing offerings. This outlook is different for a financial consultant, who may want to develop their skills through a series of certification exams.
Regardless of your personal case, it helps to have a starting point. In this blog, we'll explore some of the more popular consulting certifications available by category, including:
Management consulting certifications
Project management certifications
Strategy consulting certifications
Financial consulting certifications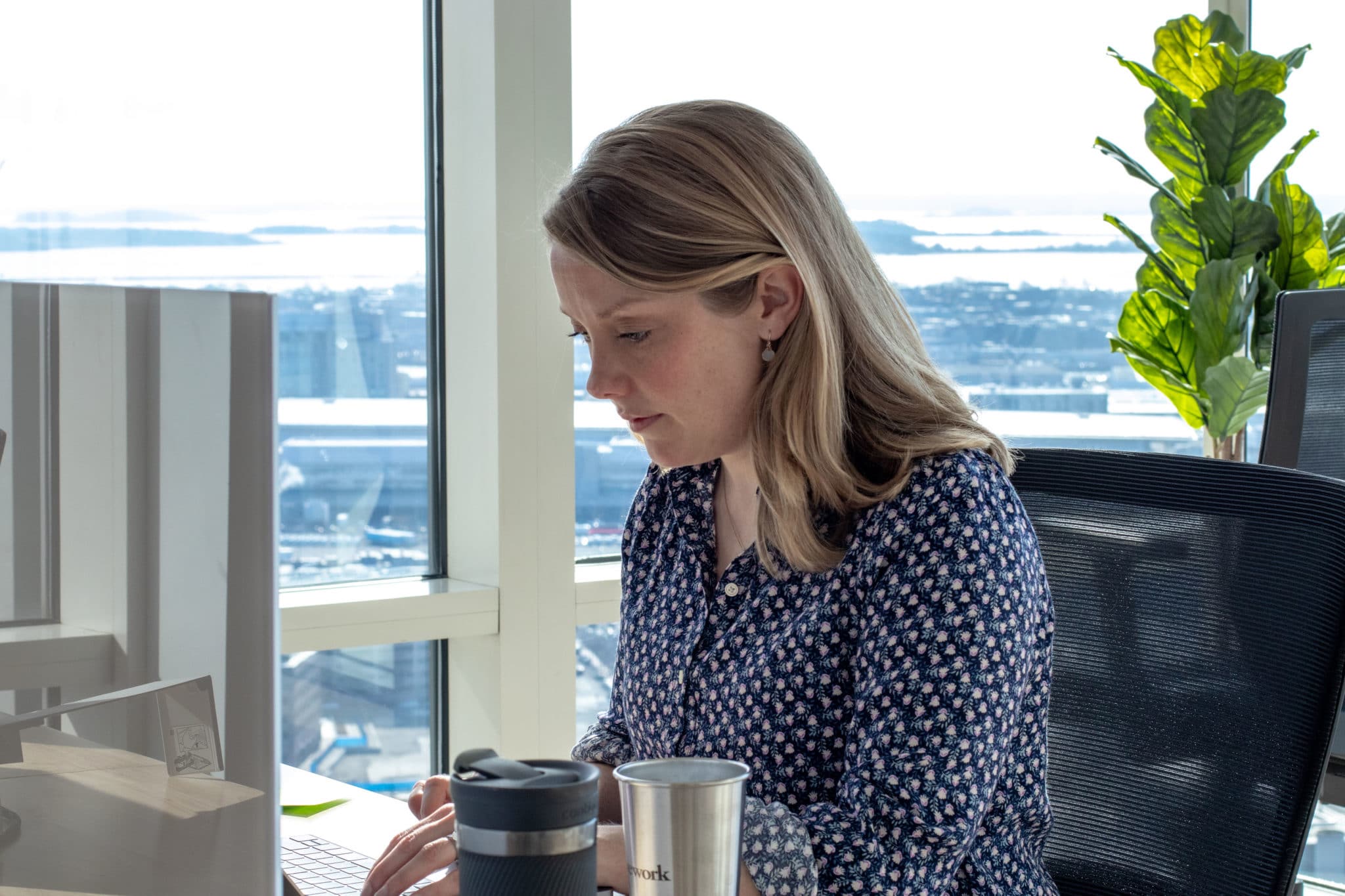 Management consulting certifications
Management consulting is known to be a competitive field. Whether you're working at a major firm or leading a practice of your own, it can often feel like a battle just to be seen and heard.
While there's no "easy" path to success, there are plenty of tools that can give you an edge. You can invest in new consultant software, or you can brush up on established consulting frameworks. Consider the following certifications for further showing your mastery:
Certified Management Consultant (CMC)
The CMC title is reserved for management consultants of extraordinary achievement. It's recognized internationally, with more than 50 countries offering the certification.
Unlike certifications designed to teach, the CMC serves to test. According to the United States' Institute of Management Consultants, candidates are assessed based on a variety of criteria, including:
Experience: Three to five years of consulting experience
Education: A bachelor's degree or equivalent consulting license
References: Five references submitted by client organizations
Engagements: Written summaries of prior client engagements
Competence: A written exam, followed by a panel interview
Ethics: Examinations on the CMC code of ethics
The certification process may be rigorous, but those who pass gain access to a global network of consultants and resources. Perhaps more importantly, the CMC adds a powerful level of credibility when working with clients or marketing to prospects.
Project Management Professional (PMP)
Another way to build credibility is through the Project Management Professional certification. Administered by the Project Management Institute (PMI), the certification caters to consultants looking to demonstrate their project execution skills.
Even if you don't consider yourself a project manager by trade, you may employ a similar skill set. This includes the ability to plan projects, manage timelines, and provide deliverables. The PMP certification can validate this experience, providing a novel way to market your expertise.
In terms of qualifications, the PMP offers some flexibility. Candidates need either a bachelor's degree and three years of relevant experience, or a high school diploma and five years experience. In either case, candidates must also complete 35 hours of project management training or complete the CAPM project management certification.
The last step, for those who qualify, is to take a written certification exam. Recertification occurs on a three-year cycle, and tasks PMPs with continuing their professional development via credit-based learning.
Talent Optimization Consultant Certification
Management consultants are often tasked with diagnosing macro-level business issues. But these problems rarely start and stop with business management. Often, the real problem is people.
The Talent Optimization Consultant Certification teaches management consultants how to express business problems in data-driven, people terms. That way, they can help their clients execute a people strategy that's aligned with the business strategy—for optimal results.
The certification tasks consultants with learning the four aptitudes of talent optimization:
Design: Building high-performing teams that will execute the business strategy
Hire: Finding talent that best fits the behavioral needs of these teams
Inspire: Improving team cohesion through emotional intelligence
Diagnose: Identifying and addressing employee disengagement
Once familiar with the talent optimization framework, consultants test their knowledge through a certification exam. The exam is open note, and consultants can complete it at their own pace. By passing, consultants receive their certification, along with three SHRM/HRCI credits.
For consultants rethinking their approach, the Talent Optimization Consultant Certification has a lot to offer. The entire process takes between one to two hours, making it accessible even to consultants on a time crunch.
Financial consulting certifications
Certifications play a vital role in the world of finance. From analysts to money managers, most professions require a high degree of expertise. And these certifications can help you get where you want to go:
Chartered Financial Analyst (CFA)
The CFA Program is one of the most widely known financial certifications. Administered by the CFA Institute, the certification demonstrates advanced knowledge of investment analysis and portfolio management. It's also an important milestone when advancing as a consultant.
Given its importance, it may come as no surprise that the program is rather rigorous. To become a certified professional, candidates must complete three separate exams, each of which requires around 300 hours of prep work. Additional requirements include work experience, references, and a formal application to the CFA Institute.
The Investment Management Certificate (IMC) represents an entry-level, less time-intensive equivalent to the CFA Program. Administered by the CFA Society United Kingdom, the certificate targets those looking to kickstart a career in finance.
Financial Risk Manager (FRM)
The Financial Risk Manager certification, administered by the Global Association of Risk Professionals (GARP), is recognized by consulting firms, banks, and government agencies worldwide. The certification also extends to other sectors due to its versatility. And that makes it especially valuable for those looking to market themselves.
The program requires candidates to prepare for two examinations: FRM Part I and FRM Part II. GARP typically administers both tests twice a year—once in May and again in November. Historically, exam pass rates have ranged between 40% and 60%. As with the CFA, expect to dedicate several hundred hours of studying between the two.
Outside of completing the exams, the other major requirement is two years of relevant risk management experience.
Professional certifications are just the beginning.
Nothing defeats hard work and perseverance, and there are no shortcuts when it comes to being a grade-A consultant. But these certifications can help you differentiate yourself from your peers and market yourself in a new light.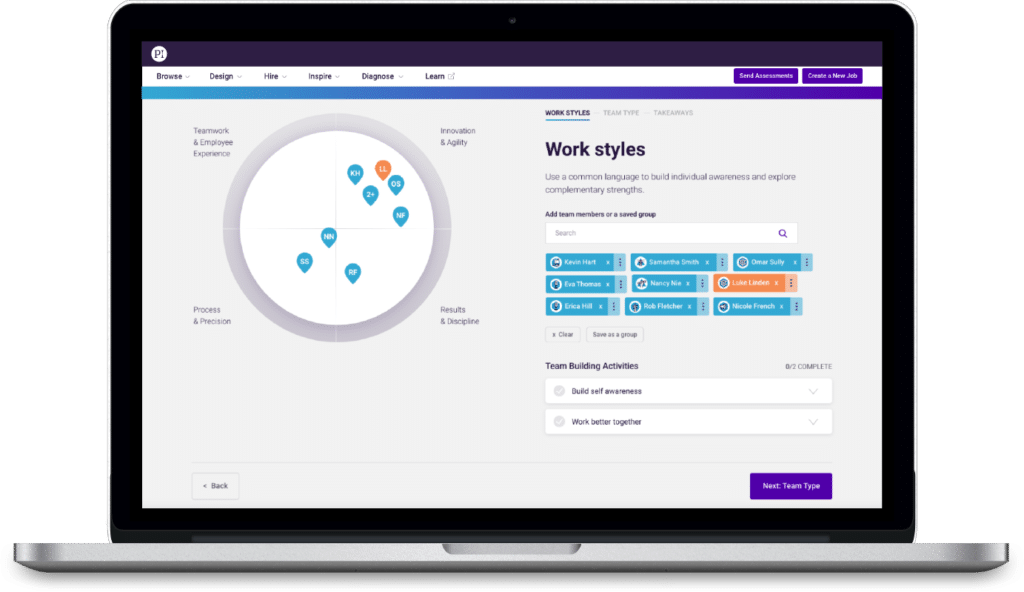 FREE: Join the PI partner program and get all-access to our talent optimization platform, workshops, and expert trainings.
Join now
Was this resource helpful?
Sours: https://www.predictiveindex.com/blog/consulting-certifications/
Why You Should Insist on a CMC Certification When You Hire a Management Consultant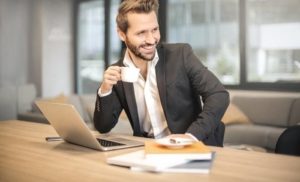 When hiring a consultant, it's important to do your research to find the best possible fit for your organization. Management consultants are not a rare sight nowadays, so it can be challenging to make a choice. To ensure that you're hiring a person who is a professional that abides by a code of conduct, insist on one who has a CMC certification.
CMC is an international professional certification for consulting professionals, and it stands for Certified Management Consultant. Here are a few reasons why you should insist on a CMC designation when you hire a management consultant:
The Process of Getting a CMC Certification
CMC-Global, also known as the International Council of Management Consulting Institutes, was established in 1967. It currently has member Institutes in 49 countries, and through the Global Institute is recognized everywhere in the world. Consultants who receive their certification in one country are recognized in any other country, as all CMCs must comply with the global standard. Every certified management consultant must show competency across a wide range of disciplines such as human resources, financing, operations improvement, strategic planning and strategy implementation. They also must follow a strict code of conduct, such as legal and public protection practice. As they are certified by a professional institute, they are accountable to their peers for maintain the highest standards of competency and ethics.
Requirements to Qualify for CMC
To qualify for CMC, consultants need at least a Bachelor's degree diploma from a recognized university, master's degree in the fields related to management and consulting, and three or more years of experience in consulting, among other things. They're also required to maintain regular professional development activities and to renew the certification every three years.
As you can see, the background credentials for becoming a certified management consultant are  high. You may rest assured that a person who has the CMC certification is a skilled and experienced consultant who can benefit your organization.
Why Hiring a CMC Certified Consultant Is Beneficial
The CMC has been awarded to only eight thousand consultants worldwide. They are the best of the best, who meet the standards for ethics and competence. As well, they have proven their devotion to lifelong professional education. It is indeed the most stringent certification in the profession, and only the consultants who are continuously delivering strong results to clients can maintain their CMC status.
You can appreciate that working with a CMC has many benefits. By hiring a certified management consultant, you significantly reduce the risk of not obtaining the results that you're paying for. Not all consultants can acquire a CMC, but all CMCs must have the attributes listed above. All of them are trained professionals, who have to renew their certification after a three-year period. Therefore, they must work hard to maintain their status, and their knowledge is always up to date.
How Certified Consultants Are Trained
Certified consultants are trained to approach every problem with an open mind, but they follow a strict evaluation process that includes all aspects of the organization, such as marketing and sales, product development and engineering, management and administration.
They also evaluate the capabilities and limitations of the organization's employees, so they can identify the root cause of problems an organization is facing. After that, they can create a strategy for owners and managers to implement and solve those issues swiftly and in a sustainable way.
If you are thinking about hiring a consulting expert to help you run your business more successfully, consultants with CMC certification are the best possible choice. Make sure you're putting your trust into the capable hands of a consultant who can work with you to take your managerial and leadership skills to the next level.
Click here to learn more about how the Manager Effectiveness Assessment can help you improve engagement and performance.
Learn More
We can help you create and sustain a high performance organization.
You can also check out our Engagement Infographic here. Or email me to set up a call.

Check out our YouTube channel for free VidCasts and recorded Webinars.

Sours: https://effectivemanagers.com/consultants/why-you-should-insist-on-a-cmc-certification-when-you-hire-a-management-consultant/
Top 5 Online Certificates That Are Actually Worth It - For students
Benefits for clients
The CMC is the gold standard for excellence of a management consultant. In selecting management consultants, clients are well advised to seek individuals who meet the profession's own standards of competence, ethics, and independence. Institute certification is a valuable aid in this quest. It is the gold standard for excellence among management consultants.
The qualification as a CMC ensures that the consultant meets high standards of performance, experience and ethics. CMCs are knowledgeable, skilful, competent, and trustworthy. Their performance is monitored by their institute on a regular basis to ensure a mature management consulting performance, while the requirement to undertake continuing professional development secures fundamental and up-to-date knowledge. These factors facilitate the selection and evaluation of management consultants when appointing them.
Benefits for consultants
The CMC is a qualification that is recognised in ICMCI member countries and is therefore internationally portable. It provides lasting formal recognition of training, development and experience, and encourages the discipline of continued professional development. Not only should it be attractive to clients who want to engage a management consultant; it should also contribute to the attraction of being employed as a professional within a consulting practice.
Sours: https://www.cmc-global.org/content/benefits-becoming-cmc
Worth is it certification cmc
Certified management consultant
"Certified Management Consultant" (CMC)[1] is an international professional certification established in 1967 for management consulting professionals, awarded by institutes in 50 countries (as of February 2014).[2] The CMC enjoys global reciprocity; consultants certified in one country are recognized in most other countries. The standards for CMC in technical competencies and professional conduct were developed by international associations, in the US, IMC USA,[3] and internationally, The International Council of Management Consulting Institutes (ICMCI).[4]
Criteria for joining the CMC title[edit]
Consultants awarded the CMC designation have demonstrated the following:[5]
Minimum of a Bachelor's degree from a recognized university.
Master's degree in business administration or other master's degree in management or management consulting or pass qualifying exams in business related subjects.
Three or more (depending on country) years of experience in full-time consulting.
Owner or employee of a firm in independent practice, or internal consultant in organization meeting the Institute's independence criteria.
Demonstrated satisfaction by five different clients of consulting performance in challenging engagements.
Produced descriptions of five client engagements, including problems addressed, solutions provided and results achieved.
Interview by a panel of senior certified management consultants on approaches to and competencies in a range of consulting disciplines.
Written and oral ethics examinations, adherence to a rigorous code of ethics and submission to enforcement by an independent adjudication body.
Commitment to ongoing professional education.
Renewal of certification every three years.
Affiliated organizations[edit]
Canada[edit]
In Canada, holders of the CMC title are members of institutes administering the training leading to the title and supervising professional practice. In addition, regional chapters bring together members from each major region of the country: CMC-BC-Mainland, CMC-BC-Vancouver Island, CMC-ON-Greater Toronto area, CMC-BC-Southern interior, CMC-ON-Eastern Ontario and CMC-ON-Southwestern. While the Ordre des Administrateurs Agréés du Québec administers the Quebec chapter.
References[edit]
External links[edit]
Sours: https://en.wikipedia.org/wiki/Certified_management_consultant
Top 5 Online Certificates That Are Actually Worth It - For students
My tongue ran up and down her slit, trying to taste her pussy and ass at the same time. Then I lifted my head to look at Julia. Her head was thrown back, her eyes were closed, her fingers caressed her nipples - my sister was in a deep sexual trance while Dasha's tongue.
Went in and out of her.
Now discussing:
My ass !!. Fuh fuh-fuuuuu-he moaned. Here it is a thrill. Fuck in the ass, well, you kid are cool !!.
1492
1493
1494
1495
1496