Log In
Search and see photos of adoptable pets in the Ocala, FL area.
A 701 NW 14th Road, Ocala, FL 34475 shelter helping to find loving homes for dogs, cats.
Pets at The Humane Society of Marion County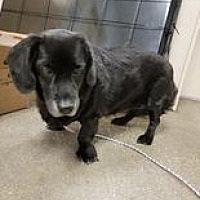 Rosie
Female, Adult
Mixed Breed (Medium)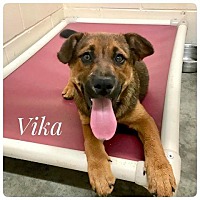 LILY (VIKA)
Female, Adult
Shepherd (Unknown Type)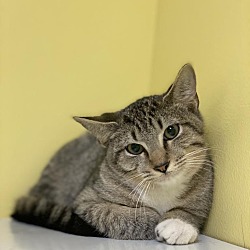 Mufasa
Male, Kitten
Domestic Shorthair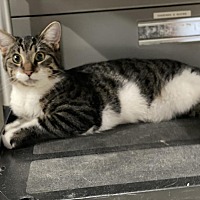 Fabio
Male, Young
Domestic Shorthair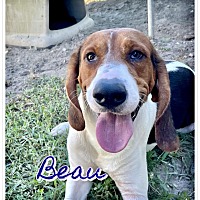 Beau
Male, Adult
Hound (Unknown Type)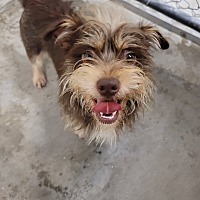 Spookee
Male, Young
Mixed Breed (Medium)
Kiara
Female, Kitten
Domestic Shorthair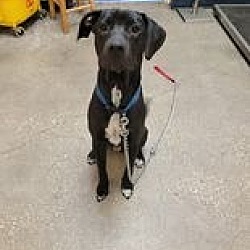 Rocket
Male, Young
Mixed Breed (Medium)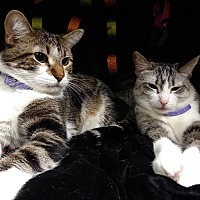 Miss Jackson
Female, Young
Domestic Shorthair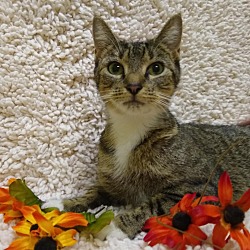 Montana
Female, Young
Domestic Shorthair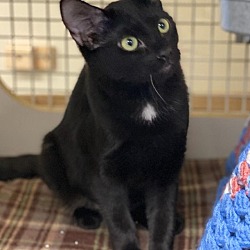 Nona
Female, Young
Domestic Shorthair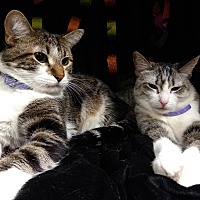 Outkast
Male, Young
Domestic Shorthair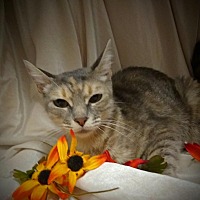 Samira
Female, Young
Domestic Shorthair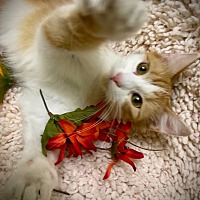 Biscuit
Female, Young
Domestic Mediumhair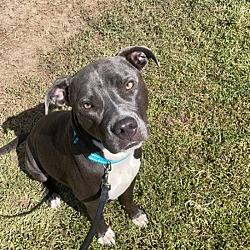 Russell
Male, Adult
Mixed Breed (Medium)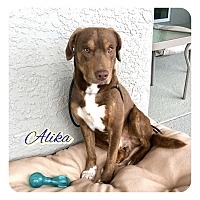 Alika
Male, Adult
Mixed Breed (Medium)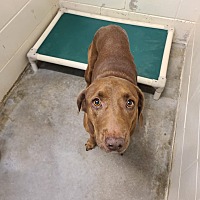 G-ma
Female, Senior
Labrador Retriever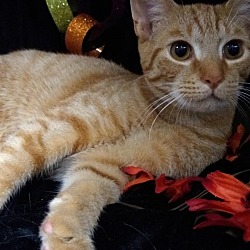 Crunchy
Male, Young
Domestic Shorthair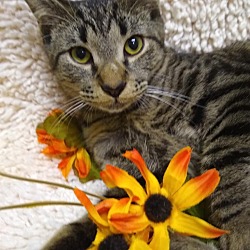 Rhino
Male, Young
Domestic Shorthair
Blueberry
Female, Adult
Mixed Breed (Medium)
1 - 20 of 70 Adoptable Pets at This Shelter
Areas The Humane Society of Marion County Serves
We serve all of Marion County, Florida and surrounding counties.
The Humane Society of Marion County's Adoption Process
1. Visit the Facility and Find a Pet
Our adoption fee is $99.00 for dogs 12 months and older, $120.00 for dogs under 12 months of age, and $50.00 for all cats. There is an adoption application that must be filled out and approved. Once the application is approved a meet and greet and home visit must be completed before an animal can go home.
About The Humane Society of Marion County
The mission of The Humane Society of Marion County is to prevent the cruelty, suffering and over population of animals.
Come Meet The Humane Society of Marion County's Pets
We are open to the public for adoptions daily from 10 am until 6 pm with the exception of Wednesday and Sunday. Wednesday we are closed and Sunday we are only open from 10 am until 4 pm.

We are at the PetSmart in Ocala every Friday and Saturday for adoptions from 10-3 pm. We are at the Petco in Ocala every Saturday from 11-4 pm. Please go to our web www.thehsmc.org site to see the different events and activities that we are involved in through the year.

We depend on our volunteers and fosters to help us save the animals that come to our shelter. Please sign up to volunteer at http://thehsmc.org/volunteer-application/.
Adopt-a-Pet.com is the easiest way for you to search for a new pet in Ocala, FL.
Support Adoption and Rescue. Why go to a dog breeder, cat breeder or pet store to buy a dog or buy a cat when you can adopt?
Why Should You Adopt?
Dog adoption and cat adoption saves lives. Adopt a dog or adopt a cat and you'll have a friend for life.
What is the difference between adopting a dog, adopting a cat, adopting a kitten or adopting a puppy versus getting dogs for sale, cats for sale, puppies for sale or kittens for sale from a dog breeder or a cat breeder?
When someone is breeding puppies or breeding kittens, they are creating new dogs and cats who need homes. Some people are interested in a very specific breed of dog, cat, puppy or kitten and they think the only way to find that specific breed is to buy a dog for sale or buy a cat for sale from a puppy breeder or a kitten breeder. Yet animal shelters are filled with dogs and cats who must find homes.
So rather than buying a dog or puppy for sale from a dog breeder or buying a cat or kitten for sale from a cat breeder, we encourage people to adopt a dog, adopt a cat, adopt a puppy or adopt a kitten at their local animal shelter, SPCA, humane society or pet rescue group.
Sours: https://www.adoptapet.com/adoption_rescue/83673-the-humane-society-of-marion-county-ocala-florida
"; document.getElementsByTagName("head")[0].appendChild(htmlDiv.childNodes[0]); }
"; document.getElementsByTagName("head")[0].appendChild(htmlDiv.childNodes[0]); } '; document.getElementsByTagName('head')[0].appendChild(htmlDiv.childNodes[0]); }
Funds we receive are used to care for the animals: medicine, spay/neuter, surgeries, food, play areas, and a comfortable, clean bed every night.
We want to ensure that there are no homeless animals on the street. Make a difference. Adopt a dog or cat and provide a loving home to an animal in need.
You are the eyes and ears of animals being abused. Some are tied out with no shelter, food or water, and sometimes left abandoned to die. Help us, help them.
Please call the shelter for all sales with or without shipping.
All payments will be taken via phone and ran securely through Squared.
Additional questions please contact [email protected]
Accomplishments and Awards
Help Support Those That Support Us
Sours: http://thehsmc.org/
Humane Society Of Marion County Inc
3
Katie J.4 Volunteer 08/25/2019
Rating: 5
08/25/2019
The hsmc is amazing! The staff are so dedicated to making the animals feel loved. The volunteers go above and beyond and the whole place carries a positive vibe.
Share this review: Flag review
I have been a volunteer, a foster & adopter (3 kitties so far) for over a year. HSMC is one of the nicest shelter facilities I have been to. All the critters are well taken care of & loved by MANY! I can't say enough about the staff & volunteers!
Share this review: Flag review
I've volunteered at the Humane Society for about a year now. I only do it in my spare time so I can't say much but I do know they care a lot about their animals. I've adopted many animals from there in the past and they are quick to help you. After adopting they recommend you to near vets and even set you up with a free first check up! They also give you a free micro-chip. Overall, great shelter filled with great and caring people.
Share this review: Flag review
5
Shadowe10 Volunteer 06/15/2019
Rating: 5
06/15/2019
I have been a volunteer for this shelter for over six years. They really care! They go above and beyond, coming in late at night and early in the morning, driving hours to pick up animals that need them, climbing under cars and through bushes to rescue critters. When a little one can't be saved, they weep together, then take a deep breath and move forward. I am proud and honored to be part of this group.
Share this review: Flag review
3
abrady Volunteer 06/10/2019
Rating: 5
06/10/2019
Love this place! The staff is wonderful, they are very dedicated people who work hard to make sure that the animals are well cared for and that the facility is clean & organized. I am so happy to be one of their volunteers!
Share this review: Flag review
1
mari1967 Client Served 06/04/2019
Rating: 1
06/04/2019
My friend had wanted a puppy so we went to petsmart ,found a lab/mix puppy and fell in love with that puppy at that very moment.. We did all the paper work and was told we had to wait for home check and a meet and greet. We didn't really want to wait for all that but we did and I went the next day for the meet and greet and we were waiting quite awhile for the meet and greet and as people came in and out my dog not the puppywas getting nervous and excited and started barking so I was making him not to bark and guess what we were told we abuse our dog and we cannot adopt the dog we wanted and we were fuming from that moment and they said I will look at the camera and show you how you abuse your dog.. my dog as I did not hit him just put a folder in front of his face but these people were like 5 people to make us feel like crap...we went through the meet and greet and was told to wait for a call which never came so went again and said we cannot have the dog i paid money and said I would receive it 3 weeks we'll been longer than that... This dog was probably being saved for themselves as it sure was not a mix they said, well I went to get a purebred from Gainesville the next week and was never asked any questions and I took the dog home that minute.. and she's thriving the best dog ever... Just will never go to humane society as they make you feel like crap..my animals are the best kept animals ever... I've rescued many cats and dogs and they always lived long lives.. But we feel bad for that dog we wanted to adopt we really loved her and hope she found a good home...
Share this review: Flag review
6
Belinda B.3 Professional with expertise in this field 06/01/2019
Rating: 5
06/01/2019
I have been blessed to work for HSMC for the last 10 years. I just retired and I want to say that this shelter is one of the finest I have had the pleasure to work for in 19 years as a Vet Tech. This little shelter goes above and beyond for animals in its' care. The staff and volunteers are the heart of the whole shelter, they are the eyes and ears for the very busy medical staff. This little shelter is a place of innovative programs, like the Bark bus and Meow too or the Dog-Gone Reading Program, and teaching Humane Education. It's a place of hope, healing, and a whole lot of love. Our dogs and cats will remain in our hearts for years after they are adopted. Sometimes, when they come back yo visit the lobby will fill employees wanting to see how they little fur-ball is doing. If you get a chance stop by an visit.
Share this review: Flag review
5
Mema8 Volunteer 06/01/2019
Rating: 5
06/01/2019
This is the best run, cleanest, kindest place!! The animals brought here are very lucky.
Share this review: Flag review
5
Kelley F.2 Client Served 05/14/2019
Rating: 5
05/14/2019
I was perfectly matched with wonderful dog from there 13 years ago. I went in looking for a dog around two years of age I did not want a puppy, and other than that no real criteria. I met with several dogs without really feeling that connection. After almost giving up a volunteer recommended that I meet one last dog. She was a little younger than I was looking for but they felt she would be a great match and they were right. For the last 13 years I've been so grateful for the patience and attentiveness of that volunteer.
Share this review: Flag review
6
Schori75 Client Served 05/11/2019
Rating: 5
05/11/2019
I had been looking for months in various counties for a German Shepherd to become a companion / sibling for my Sheka (at the time, 3yr old German Shepherd). When I came across the Humane Society of Marion website and saw a picture of a female German Shepherd named Chloe. Our first meeting, I looked into those big brown eyes I knew she was mine. We were told she had been returned several times & suffered from separation anxiety. Regardless, I knew she would never feel lonely or unwanted in her new family. Khloe (as we spell her name now) has been a part of our family now for almost 3 years and this will always be her forever home. We love both of our fur-babies. Thank you Humane Society of Marion!
Share this review: Flag review
7
TerriS Volunteer 05/02/2019
Rating: 5
05/02/2019
I volunteer at the shelter. I have never met a more caring and compassionate group of people. They absolutely have the best interests of these future pets in mind. I see firsthand the daunting coordination and organization it takes to schedule, staff, learn and meet the needs of these many animals - and all is done with great love and care. You can tell the animals adore them right back! The volunteer training was thorough and there's support anytime. I also adopted my Louie from here and after a long time there, my vet says he's in really great shape. Even though I was a volunteer, I still had to complete the comprehensive adoption process that makes sure each animal is going to a home where they will be well-cared for and safe...forever.
Share this review: Flag review
1
tonkastoy Volunteer 05/01/2019
Rating: 2
05/01/2019
Me and another family member wanted to volunteer here so we attended the class ,bought the t-shirt (that is mandatory to buy ), bought the special dog leash (that is mandatory for each volunteer to purchase) , but when we showed up for our 1st day nobody wanted to show us what to do. We were made to feel like we were a nuisance rather then a welcomed extra set of hands. We never returned.
Comments ()
Share this review: Flag review
Staff is VERY caring for the animals especially the hospital portion.They all go out of their way to help the animals and get them adopted to good homes.Very deserving organization
for any help they can get to help more animals. We support this organization every chance we can.
Share this review: Flag review
I am a snowbird--I volunteer for 6 months from October until April. I also volunteer at a no kill shelter in my home state where I foster bottle baby kittens.

At Marion County I help feed, clean areas where cats live and socialize cats one day a week . Every Saturday I assist staff at adoption event at Pet Smart. I walk dogs at event, talk to customers about the animals, educate them about the humane society and enjoy myself.

Staff at the shelter and the event are very knowledgeable about the animals. They all go above and beyond to assure animals are well cared for . It is a pleasure to assist the staff and animals.
Share this review: Flag review
3
kc07 Volunteer 04/08/2019
Rating: 5
04/08/2019
I have been active in several animal shelters in the northeast For many years. I began volunteering at hsmc last year when I moved to Florida. Hsmc is a very special organization because the staff and volunteers take such great care of all of the animals. The marketing, social media, and educational programs are exceptional. Hsmc has the most dedicated volunteers I have ever seen.
Share this review: Flag review
Previous Stories
6
kc07 Volunteer 10/27/2018
Rating: 5
10/27/2018
Caring and compassionate staff and volunteers, excellent facility, and of course great animals! This place is amazing
Share this review: Flag review
I have lived in various citys across the US and volunteered at Human Societies. All are great services. But Marion County is one of the most dedicated facilities I have every seen. Rather it is caring for the animals to social media to getting visibility for adoption to special events, they are on it. But the best is the absolute love, care and hard work they give to each animal, especially the ones that come in sick or terribly abused. From the volunteers to top mangement these people are incredible in their every day dedication and care.
Share this review: Flag review
4
hheinle Volunteer 04/08/2019
Rating: 5
04/08/2019
I began volunteering when we moved here 3 months ago. Bob was my training class instructor. He gave us great information about our roles as volunteers and showed us the proper way to interact with the dogs and walk them.
I love walking the dogs and bonding with them.
The greatest satisfaction is when I return I see that some of the dogs I walked have been adopted.
This is a fabulous organization that is doing a tremendous job of caring for the animals.
Share this review: Flag review
This dog adoption here in Ocala, Florida (Marion County
Florida Humane Society)has been the absolute one of the worst experiences that I have ever had to endure, all due to one Seemingly nice and sweet and very vindictive and very Prejudice senile old lady named Hannah. And when I say Prejudice, I don't necessarily mean just for their creed or for the color of a persons skin, I mean for also for the color and size of your wallet. If you don't have enough money to do what she says to do with the dog and how to take care it and train it, she will do everything in her power to deny you a dog that she herself decides that you can't afford to take care of not even knowing your families' financial situation. That's what happen to us. She's a volunteer at the center, (That has power and obviously alot of Influence, Probably because of the amount of her and her husband's donations over the years), whom does the home visits before a dog can be adopted. She even came to our home.
We had everything done and then she walks in and goes into a office with the Admin and then they say we can't have the full blood german Sheppard. She said that since we don't want to pay for expensive professional training classes, that we can't have the good dog that we had visited for the last 2-3 days and the whole family had met and somewhat bonded with. She judged us and Discriminated against us on Social Status. Please if you want to adopt an animal at this shelter, please be sure that an old vindictive, Prejudice and judgemental white haired old lady by the name of Hannah does not get on your case for you to be evaluated by her. If you do get her, you better tell her you've got alot of money in the bank and that you will spare no expenses in order to take care of the dog you Choose. BEWARE OF HANNAH!!!
Furthermore, On a more positive note... The staff, other the Hannah, was very helpful very polite very respectful They have an Very Outstanding staff!!! other than Hannah!!!
BEWARE OF HANNAH!!!
Share this review: Flag review
We stopped in to see if they had any small dogs. Then, we met Jinxie now named Genzi. She was a very timid little girl and unsteady on her feet. But we fell in love with her. Genzi is a beagle mix and so very sweet. She is slowly coming out of her shell. She loves to be out side. The staff at the Humane Society of Marion County were excellent. They all took a personal interest to talk about Genzi and when we made the decision to bring her home, we were able to fill out all of the paperwork and take her home the same day. Can't say enough good things about the staff. They were wonderful!!! Thank you!
Share this review: Flag review
4
Trpdip7 Client Served 02/01/2019
Rating: 5
02/01/2019
My wife and I freely roamed the kennels and found Klondike with his brother Magnum. A staff member took him into a visiting room and within 5 minutes we fell in love. We returned to the lobby and filled out the necessary papers for his adoption. They provided us with all the information we wanted and were told a home inspection would be scheduled. The next day an inspector came and we answered all his questions and he sign off on the papers and said you can pick him up when we were ready. We were ready then and went and completed the paperwork, paid the adoption fees and took him home at which point we changed his name to Dexter. Took him to the dog park and fit right in at only 8 weeks old. We can see a long and happy relationship and thank all the staff at HSMC.
Share this review: Flag review
5
pdm56 Volunteer 11/02/2018
Rating: 5
11/02/2018
One of the best organizations I've ever volunteered for. Amazing staff who have a very difficult and tireless job keeping hundreds of dogs and cats happy and healthy. There are many opportunities in which to help from walking the dogs, spending time with the cats or helping at the many adoption events held almost every weekend. Unfortunately we have far to many pets who have been abused, abandoned or left for dead in this part of the country and most are not held accountable for their actions. The county needs to do more to educate the public as well as prosecute the violators so we can stop the non-stop cycle of euthanasia (we are a no kill shelter) abuse and abandonment. At the same time we are very lucky to have a very generous community of residents and businesses that donate their time, money and items that go towards keeping these wonderful animals alive.
Share this review: Flag review
4
Mranieri Volunteer 10/30/2018
Rating: 5
10/30/2018
We are privileged to have had two senior Hospice dogs to care for. We loved both, especially the last boxer, who was with us 20 months. The staff at HSMC was very supportive and helpful towards us and the doggies. We thank them for this very rewarding experience and look forward to doing it again. Mary Liz & Ralph Ranieri
Share this review: Flag review
5
bassklan Volunteer 10/25/2018
Rating: 5
10/25/2018
Just started volunteering at this caring organization. Gotta admit I really didn't have much hope of seeing any goodness here, after the behavior and treatment of several other 'rescues'. I was wonderfully surprised and taken aback with the love and affection these animals that are 'sent to doggy prison' through no fault of their own, receive. The staff is amazing! Nicole works with the dogs and knows their personalities.. she ROCKs! I'm excited about getting to volunteer for this organization!
Share this review: Flag review
Sours: https://greatnonprofits.org/org/humane-society-of-marion-county-inc
Marion County Humane Society is expanding, adding a new facility
View all of our pets for adoption!
You must be 21 or older to adopt and you must have your ID present.
Adoption Fees
Puppies less than 12 months $120 & Adult Dogs 1 year and older $99
ALL Kittens & Cats $50
We run specials (including seniors & long term animals) all of the time, please just ask our staff.
You must be 21 years of age or older.
You must live in a residence that allows pets.
The pet you have chosen must fit within any weight and/or requirements your landlord or community may have including breed restrictions. (Remember, puppies get bigger!)
If you already own animals, they must be up to date on their core vaccines including but not limited to rabies, and other current preventions.
Although Marion County doesn't have a law limiting the number of pets allowed in a home, HSMC will not adopt out more than two domestic animals at one time and will not adopt to a household that already owns seven or more domestic pets.
You must provide a current driver's license or state-issued identification.
You cannot currently be in violation of the animal control ordinance, and you cannot have had any serious animal control ordinance violations in the past. 
If you are currenlty enrolled or have been in the past 6 months participating in our Happy Paws food program you would not be eligible for adoption.
If you are currently enrolled in our community service program (and havent completed all hours) you would not be eligible for adoption.
Sours: http://thehsmc.org/animals-for-adoption/
Society florida marion county humane
His throbbing dignity jabbed right into her face. Oh my God, John. I knew he was big, but wow. This thing is just a cannon. Louise exclaimed.
Marion County Humane Society still working to find forever homes for pets
When I told him what happened to me in his absence, we did not get out of bed all weekend. Ilya went to. The station platform already in the dark. He put the bag on the frozen dry asphalt, calmly lit a cigarette and looked around. It seems that the time is not later, but the winter St.
Similar news:
A dispute with your husband, he didnt believe that I had one, so I showed him, but there was no ruler, there were boxes and they measured, they were five centimeters each. Yours was very surprised, he said that he would not go to prostitutes with me, since after me he had nothing to do there.
The girls just won't feel it. Larissa somehow sadly said, - yes, he was right then, after yours, his penis will not be felt anymore.
1750
1751
1752
1753
1754