Pickleball in New Jersey
Pickleball is the fastest growing sport in the nation
Pickleball is a mini-tennis game that was created in 1965 to provide a sport for the entire family.

The game is a combination of Ping-Pong, tennis and badminton, and can be played indoors or outdoor, on a court the size of a doubles badminton court with only a fifth of the area needed for tennis

Many schools are offering pickleball as part of their Phys ed programs, and parks, camps, retirement communities, and other venues with sports facilities, and organizations with fund-raiser's are adding pickle-ball and pickleball tournaments to their programs.

Since, the mid-1970's, Pickleball has grown and expanded from a family activity game to a sport with formalized rules and tournaments.
Pickleball Strategy Guide
Pickleball Courts and Clubs In New Jersey
Open to the Public

Northern New Jersey Pickleball Programs
Brookside Racquet & Swim Club

480 Brookside Ave
Allendale, NJ
(201) 825-2665
Website
Has 7 outdoor pickleball courts
Fee: $10
Clark Recreational Center
430 Westfield Ave
Clark, NJ
908-380-1368
Has 2 iindoor and 3 outdoor pickleball courts. 2 Indoor courts are on basketball courts
Courtside Racquet Club
1115 Route 31 South
Lebanon, NJ
908-713-1144
Website
Has 2 indoor pickleball courts.
$10 for Non-members, Free for Members
5 Point YMCA
201 Tucker Avenue
Union, NJ
908-688-9622
Website
one court set up in the gym
Monday 10:30am-1:00pm Wednesday 7:15pm-8:30pm Thursday 11:45am-1:45pm Sunday 9:15am-11:45am
To join a group contact: Steve <
[email protected]
>
Great Horizons (Morris School District)
31 Hazel Street
Morristown , NJ
Contact: Dr. Anthony Trongone, 973-868-9624, orr Karen Ruppel, 973-292-2063
Has 3 indoor pickleball courts
$55 (includes Class Instructions) This Price Includes 4 Classes of Instruction by Dr. Trongone.
Kawameeh Park
701 Thoreau Ter
Union, NJ 07083
Reservations: 908-527-4900
Two outdoor courts lined for pickleball play
Greater Morristown YMCA
79 Horse Hill Road,
Cedar Knolls, NJ
Website
(973) 267-0704
Has 2 indoor pickleball courts
Northland Recreation Center
204 Hillside Avenue
Livingston, NJ
973-535-7925
Website
Located adjacent to The Northland Pool, has tennis courts with yellow Pickleball lines painted.
Packanack Lake Country Club
52 Lake Drive
West Packanack Lake
Wayne, NJ 07470
973-694-0094
11 private courts They are looking to develop a pickleball program
For more information, contact: Steve <
[email protected]
>
Rahway River Park
401 Parkway Drive
Rahway
908-391-6509
2 Outdoor Courts
Open to public, Weather permitting, play occurs usually Tuesday, Wednesday, Friday, and Saturday Mornings and afternoons
To join a group contact: Steve <
[email protected]
>
Randolph YMCA
14 Dover Chester Road
Randolph, NJ
Website
973-3661120
Has 3 indoor and 3 outdoor pickleball courts
Ridgewood Pickleball Central
Upper Ridgewood Tennis Club
915 Glenview Rd
Ridgewood, NJ, 07450
Website
201-447-1503
Offers introductory clinics, practice drills, kids & family programs, open play days, and a variety of open competition programs. Pickleball paddles, balls, and equipment can be purchased on-site.
Pickleball Program
(Northern New Jersey)
Northern, NJ
To join a group contact: Steve Lavorgna:
[email protected]
They have over 25 active players, mostly novices . Games usually take place on Monday, Thursday and Saturday mornings, and occasionally on a Sunday evening. Games can be arranged at Fredon (near Sparta), Hacketstown, Wayne and other Northern NJ places
Summit YMCA
67 Maple St.
Summit, NJ
Website
908-273-3330
Their weekly sessions include: - Beginner - Intermediate - Advanced - Open Play - Pick Up Games (Group of four is required to play)
Free for Summit YMCA members; Non-members:8 Week session- $30 /Drop in rate $7/day (experienced players only)
Central New Jersey Pickleball Programs
Angela Hibbard Park

600 Drum Point Road
Brick Township, NJ
845-810-2735
Contact: Robert Veracca, email:
[email protected]
Five pickleball-only courts are free and available 8AM-dusk 7 days a week.
Brick Township Civic Plaza Gym
270 Chambers Bridge Rd.
Sprucewood Blvd Traffic Light
Brick Township, NJ
732-262-1044
Has 2 indoor Pickleball courts

CenterCourt Sports Academy of Marlboro

185 Amboy Road
Morganville, NJ
Website
732-965-1065
They feature a 50,000 sq. ft. building with locker rooms & cafe.
Recently added two new Pickleball courts to their indoor facility


Colts Neck Racquet club

27 Hwy 34 & Artisan Way
Colts Neck, NJ
Website
732-431-9500
Indoor facility
Offers open play, tournaments, and beginners lessons
Fort Monmouth Rec Ctr Gym
2566 Guam Lane
Tinton Falls NJ 07724
848-456-4278
Website
Indoor Facility
Three pickleball courts will be available, including a staff member for any rules clarification . Bring your own paddle, or use one of theirs. No experience required .
.Enjoy a fun game, or choose a competitive opponent . Sign up as a pair, or individually . Eight 1-Hr & 30-Min Sessions
Hamilton Area YMCA Sawmill Branch
185 Sawmill Road
Hamilton , NJ
609-528-3990
Has 3 indoor pickleball courts
$5.00 Drop In Rate Comments Climate-controlled Courts. Private group instruction is available.

Inman Park
290 Leupp Lane
Somerset, NJ
732-564-0014
Has 4 outdoor pickleball courts played on 4 tennis courts striped for pickleball.

Jackson Adult Pickleball
Jackson Recreation Department
95 West Veterans Highway
Jackson NJ
732-928-1200 x-255
An adult Pickleball group playing at:
the Elms School, 780 Patterson rd. Jackson
New members welcome

Jakes Branch County Park
1100 Double Trouble Rd
Beachwood, NJ
Contact: [email protected]
(732) 506-9090 x 5951

Jersey Shore Pickleball
Facebook page
732-660-8004
Email [email protected]
A regional Pickleballl group who meets to play and promote the game of Pickleball in New Jersey. Looking for new members to join their group.


Little Silver Tennis Club
100 Birch Ave.
Little Silver, NJ
732-741-0200
Courts are available for rent by the hour, or you can play with Monmouth Pickleball Club. Email [email protected] to join.

Marlboro Township Department of Recreation
1996 Recreation Way
Marlboro, NJ
732-617-0100
Offers pickleball classes and playing time. No fee for Marlboro residents. modest fee for non-residents.

Monmouth County Parks System
2566 Guam Ln, Hope Road,
Tinton Falls, NJ
Contact : Jim Butler
732-842-4000
Features 3 indoor and 2 outdoor pickleball courts
$5.00 Per Day, Drop Ins Welcome. $4500 For Beginner's 4 Week Clinic

Monroe 33 Sports Center
4 Farrington Blvd
Nj Route 33,
Monroe Township, NJ
609-426-4000
Has 3 indoor pickleball courts

Monroe Township Recreation Center
120 Monmouth Road
Monroe Township
732-723-5000
3 Indoor Courts
Open to Public, Open 7 days/week - Monroe Township Recreation Center has drop-in Pickleball August through June. Pickleball can be played on a drop-in basis every morning. Call the center for more details and other times between June and August.
Beginner, Intermediate, Advanced
Equipment Provided: Net, Paddles, Balls

Nassau Tennis Club
1800 Route 206
Skillman, NJ
908-359-8730
Has 2 indoor pickleball courts
$7 for members & $10 for non members. Pay as you go.

Princeton Racquet Club
150 Raymond Road
Princeton , NJ
732-329-6200
Has 4 indoor and 8 outdoor pickleball courts
Players can sign up for matches. No membership required. Paddles & balls available. All levels welcome

Red Bank Community YMCA
166 Maple Ave.
Red Bank, NJ 07701
732-299-8678
Has 6 outdoor and 1 indoor pickle ball courts
$5.00 Drop In fee, $20.00 Monthly, or $30.00 per couple.

Rossmoor Pickleball Group
128 Sussex Way,
Monroe Twp, NJ 08831
1-609-655-1000
Website
The Rossmoor Pickleball Group encourages new members to join. One does not have to be a superb athlete, but one who is looking for a fun way to spend an afternoon.

Shrewsbury Racquet Club
1 N. gilbert St.
Shrewsbury Ave.
Tinton Falls, NJ
732-299-8678
Has 6 Pickleball court lines painted on 3 Indoor tennis courts.
Courts can be rented Call at 732-747-0464 for court time or email [email protected] to join the club.

Thompson Park
805 Newman's Springs Road
Lincroft, NJ
732-299-8678
Has 2 outdoor pickleball courts

Toms River Township Park
1810 Warren Pointe Road
Merrimac, Snug Harbor Pool,
Toms River, NJ
732-341-1000
Has 3 outdoor pickleball courts

YMCA Western Monmouth County
470 East Freehold Road
Freehold, NJ
(732) 462-0464
Website
1 indoor court
Open to public with a YMCA facility membership






Southern New Jersey Pickleball Programs
Avalon Community Hall
30th & the Beach
Avalon
Website
4 indoor courts
Open to the public. Open play every Tuesday & Thursday from 1PM-3PM
Beach Haven Pickleball Center
300 Engelside Ave
Beach Haven, NJ
609-492-1474
Website
LBI's Most Popular Pickleball Center - 6 pickleball courts seperated Into Beginner, Intermediate, and Advanced courts
Lessons for beginners (12 years and older), $5 per person (lesson fee includes paddle use) Seasonal Passes $50. Daily passes $3. Weekly passes $10 Active Military and Veterans play for free.
Players must provide their own balls and paddles. (a limited # of paddles are available for lessons).
Brigantine Beach Community Center
265 42nd Street
Brigantine
609-576-8928
2 Indoor Courts
Public Court
2 Days Tuesday & Thursday. Instructor Present
Skill Levels: Beginner, intermediate, Advanced Equipment Provided
Cherry Hill Health & Racket Club
1820 Old Catheter Road
Cherry Hill
Website
856-429-1388
Pickleball Open Play Wednesday 12:30pm to 2:30pm Sundays 4:00pm to 6:00pm Cost: $5 CHHRC members $10 Non-CHHRC members Pay at the door

Cherry Hill Township:
Carusi Jr High
315 Roosevelt Drive
Cherry Hill
2 outdoor Pickleball courts
contact 856-425-5656 for group meet-up days and times
Kilmer Elementary
2916 Chapel Ave West (the courts are across from 42 Lafferty Drive.)
Cherry Hill
2 outdoor courts
contact 856-425-5656 for group meet-up days and times

Delilah Oaks Park
Kingsley Drive
Egg Harbor Twp, NJ
609-272-8120
Has 3 outdoor pickleball courts.

Devon Ave Tennis Courts
Devon Ave, Walnut Ave
Haddon Heights, NJ
856-617-4062
Has 2 outdoor pickleball courts
Lessons; $25 Residents; $30 Non Residents – No charge for open play

Egg Harbor Township Community Center
5045 English Creek Ave
Egg Harbor Twp,, NJ
(609) 272-8120
Website
Has 3 indoor pickleball courts
$5 Walk-in, $60 for season Eht residents, and $65 Non Residents

Gloucester Township Recreation Center
60 Broadacres Drive
Clementon, NJ
Website
856-425-5656
Has 5 indoor pickleball courts

Hainesport Center
1401 Marne Hwy
Hainesport, NJ
856-425-5656
Has 6 outdoor pickleball courts

LBI Township Bldg,
6805 Long Beach Blvd & 68th St,
Long Beach Township, NJ
Contact: Andy Jones, 610-737-7957
Has 3 outdoor pickleball courts
Extremely Friendly Group. Plays after Labor Day until weather holds out, Then Spring until Memorial Day. Then their group continues at The Beach Haven Center from Memorial Day to Labor Day

Lions Den Park
300 New York Ave
Cherry Hill, NJ
856-425-5656
Has 3 outdoor pickleball courts

Margate Municipal Building
9001 Winchester Ave
Margate, NJ
Website
(609) 823-6658
Has 3 outdoor pickleball courts

Marlton Field House
785 E Main St
Marlton, NJ
609-209-1765
Has 4 indoor pickleball courts

MaxFit and Sports
240 S Delsea Dr
Glassboro, NJ
(856) 226-3104
Website
Has 6 indoor pickleball courts

Moorestown Recreation
The Church Street Gym
111 W 2nd Street
Moorestown
Register with Moorestownrec.com for a Community Pass
3 indoor courts in a pickleball program. 12 2 pm Monday and Wednesday during October - March

Ocean City Tennis Courts
1837 Haven Avenue
Ocean City
Website
609-525-9307
Has 4 indoor and 12 outdoor Courts
Cost: Annual Pass: $50 Weekly Pass: $15 Daily Pass: $5.
Beginner, Intermediate, Advanced

Point Ariel Park
2900 New Brooklyn Erial Rd
Sicklerville, NJ
(856) 435-9397
Has 2 outdoor pickleball courts that are lined tennis courts

Riverton Memorial Park
703-755 Broad St
Riverton, NJ
856-425-5656
They have 3 outdoor pickleball courts, dual lined on 3 Tennis courts There Is also a cinder block practice wall with a Line at 33″.

Stanley H. "Tip" Seaman County Park
120 Lakeside Dr.
Tuckerton, NJ 08087
[email protected]
(732) 506-9090 x 5951

Sands Point Park
49 Dock Ave
Waretown, NJ
609-693-5407
Has 4 outdoor pickleball courts, available dawn to dusk

The Salvation Army
Ray & Joan Kroc Corps Community Center
1865 Harrison Avenue
Camden, NJ
Contact: Demetrius Marlowe
856-379-6905
Website/Calendar
[email protected]
Their new 120,000 square foot facility with an NCAA-sized gymnasium accomodates pickleball.
There is an opportunity for beginners to receive instruction as well as experienced players to join in with other players.
The cost is $5 for non-members & Free for members

St. Franics Center at LBI
4700 Long Beach Blvd
Brant Beach, NJ
(609) 494-8861
Has 3 indoor pickleball courts
$30 Book of ten passes, or $5 single day fee

Upper Township
Tuckahoe - Mt Pleasant Road
Tuckahoe
Cape May County
Website
609-628-2011 x248
2 Outdoor Courts
Open to public 7 days/week, dawn to dusk.

XL Sports World - Mt Laurel
1 Hovtech Blvd
My Laurel, NJ
856-273-2828
Website
This enormous indoor complex offers fields and surfaces for multiple sports activities. People of all playing abilities can enjoy soccer, flag football, basketball, roller hockey, volleyball, pickleball, roller skating, and more. Join a league, bring a group, or just drop in and play.






instagramtwitterfacebookcustompinterest
Sours: https://www.new-jersey-leisure-guide.com/pickleball.html
*** REGISTER ONLINE ***
** See Online Registration Below **
WAITLIST ONLY!!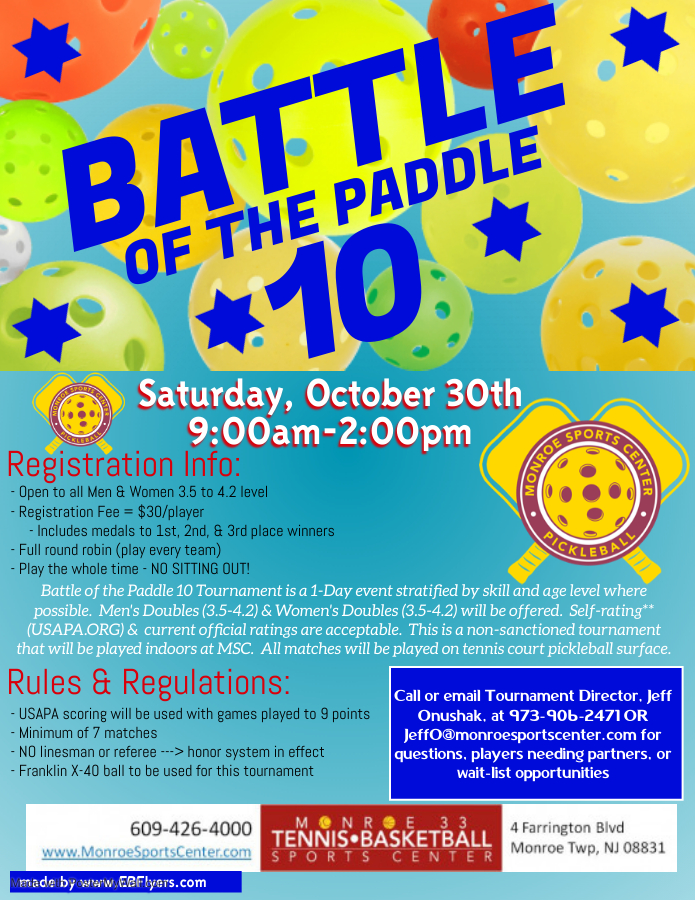 Tournament Details
All matches played indoors on the climate controlled, state-of-the-art pickleball courts on the tennis floor at Monroe Sports Center (4 Farrington Blvd, Monroe, NJ 08831)
Players may register with their partner or players may register as an individual and MSC will match you up with a partner (LIMITED to the first 8 Men's teams and the first 8 Women's teams)
Schedule & Results posted on the MSC website.
Matches run constantly so there is very little waiting time between matches.
Price:
$30/player registration fee
includes medals to champions & finalists, water & gatorade
REGISTRATION IS NOW OPEN FOR ALL EVENTS
REGISTRATION FOR EACH TOURNAMENT CLOSES 1 WEEK BEFORE EVENT DATE
ALL COMBINATIONS WELCOME - MEN & MEN, WOMEN & WOMEN, MEN & WOMEN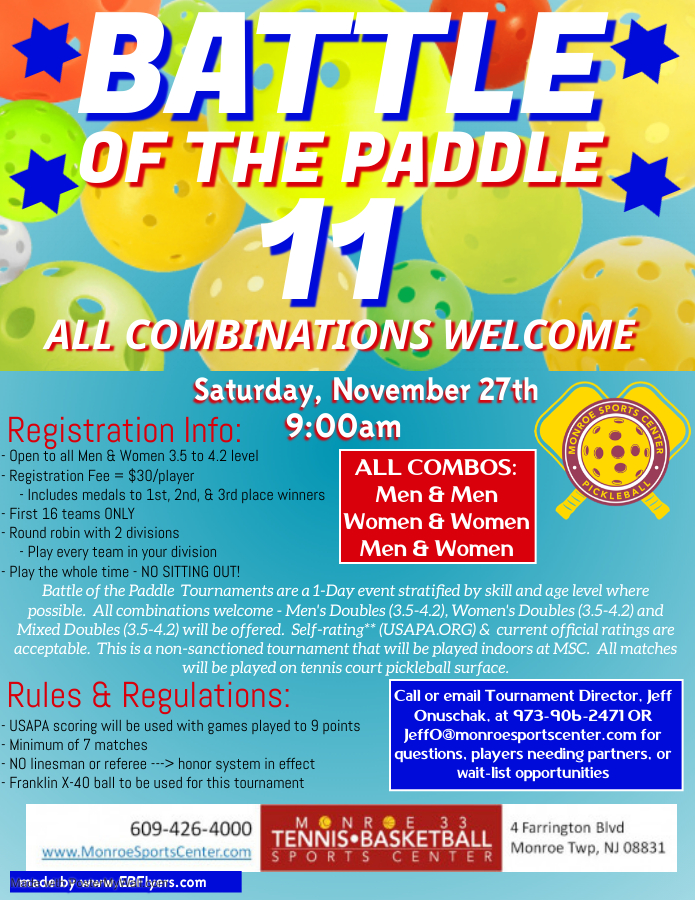 Stay in touch and visit us on: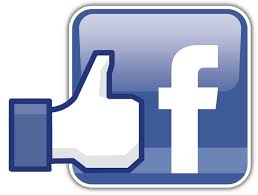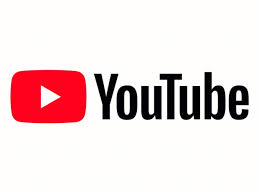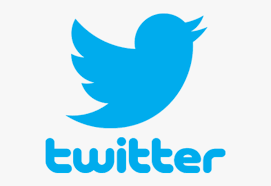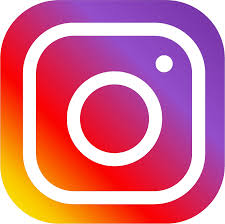 ---
---
Congratulations to All the Champions of our Tournaments!!!
Battle of the Paddle 9
74D Gold Medalists Mary Pat Mercurio/Debra Schwartz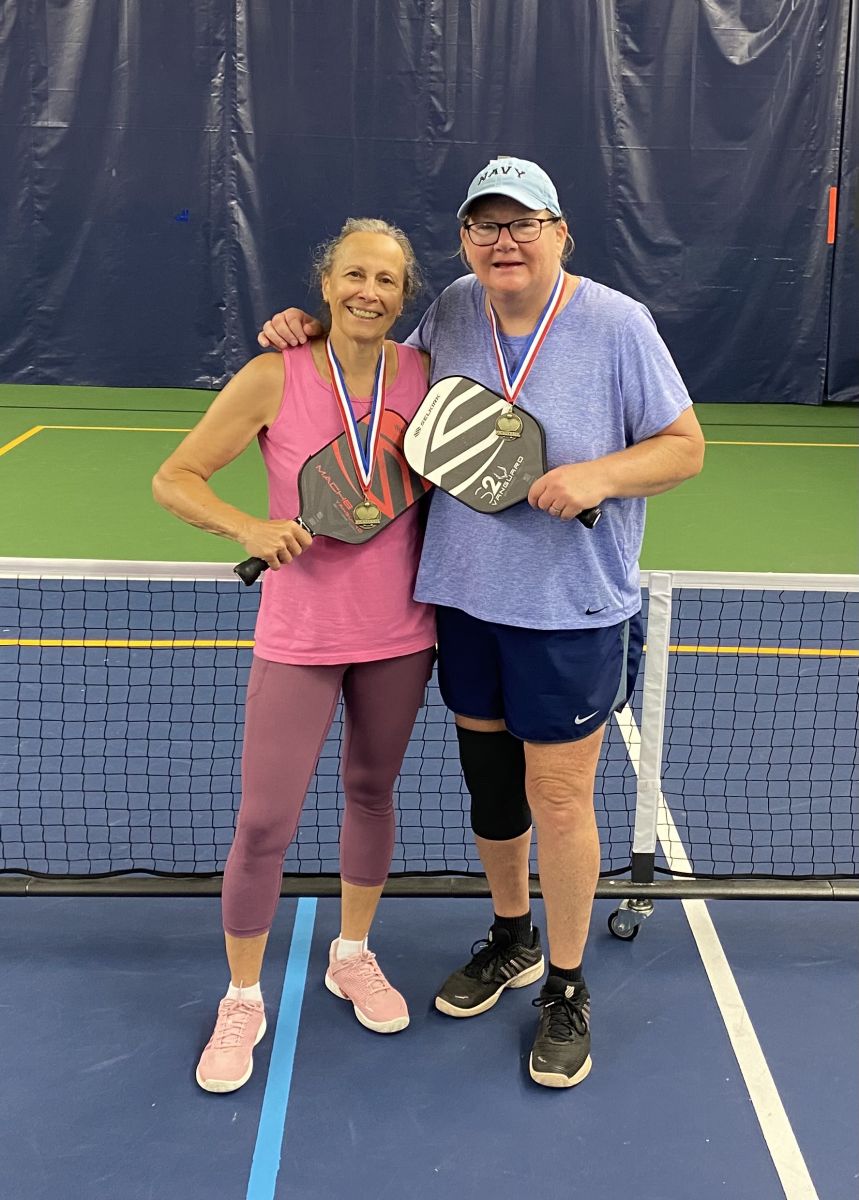 Battle of the Paddle 9
4D Gold Medalists Gopi Narayanan/Siva Sivalingham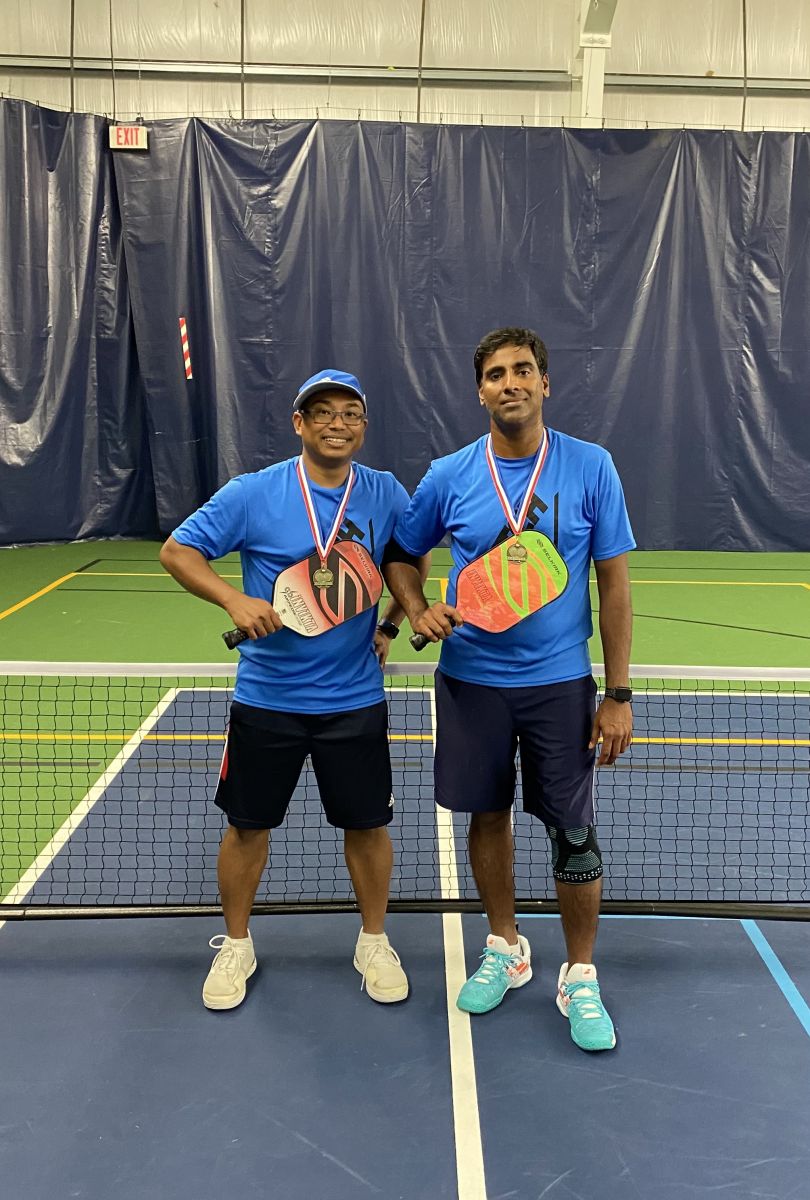 Battle of the Paddle 9
54 Silver Medalist Mindy Fellingham/Annette Jenkins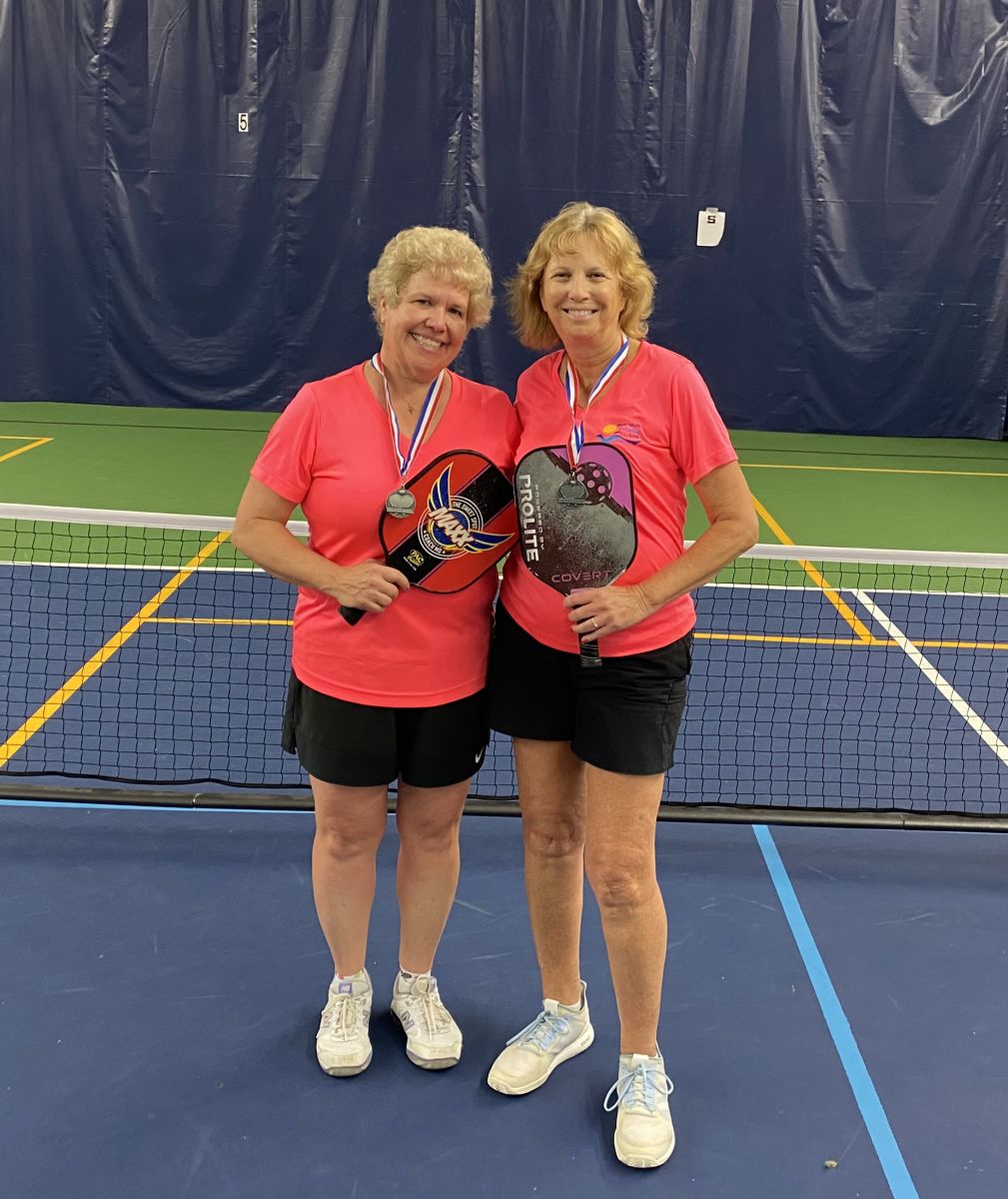 Battle of the Paddle 9
42D Bronze Medalists Susan St.Pierre/Cheryl Kutner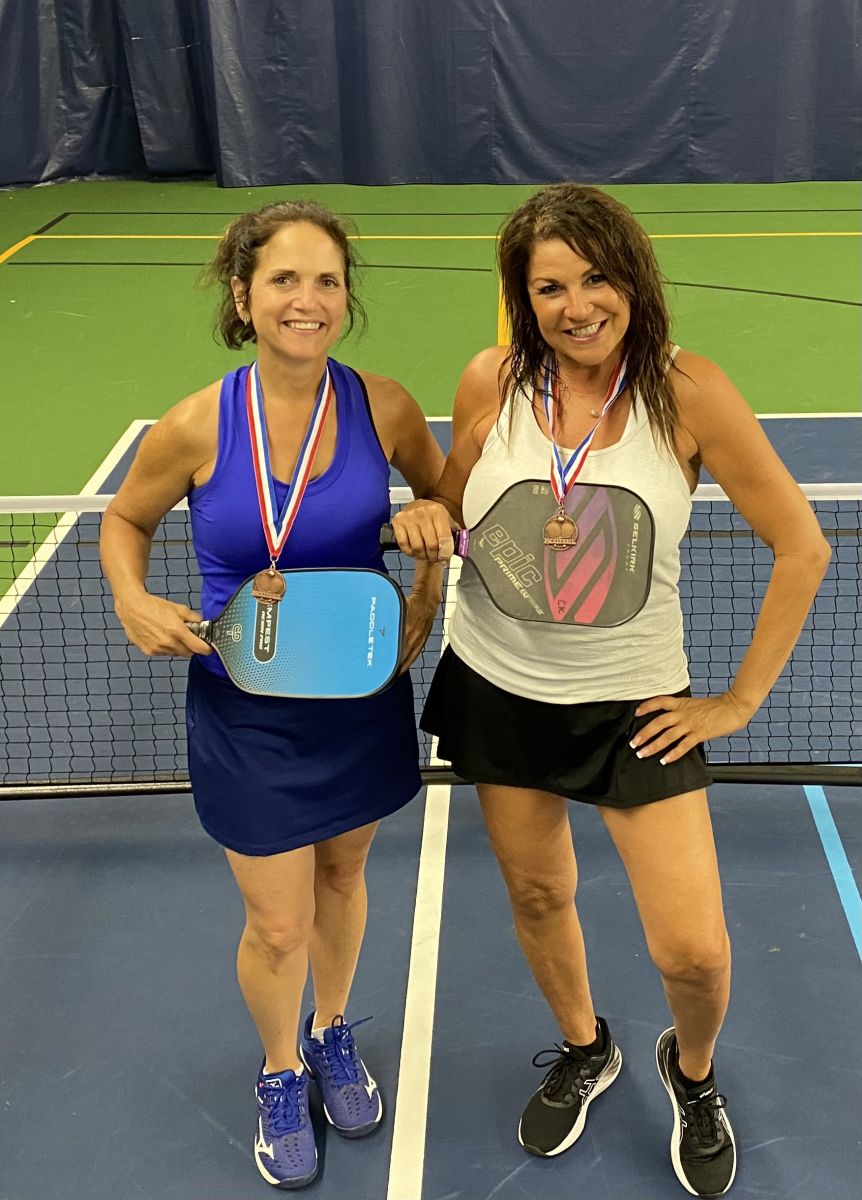 Battle of the Paddle 9
F2 Silver Medalists Tom Maley/Greg Del Favero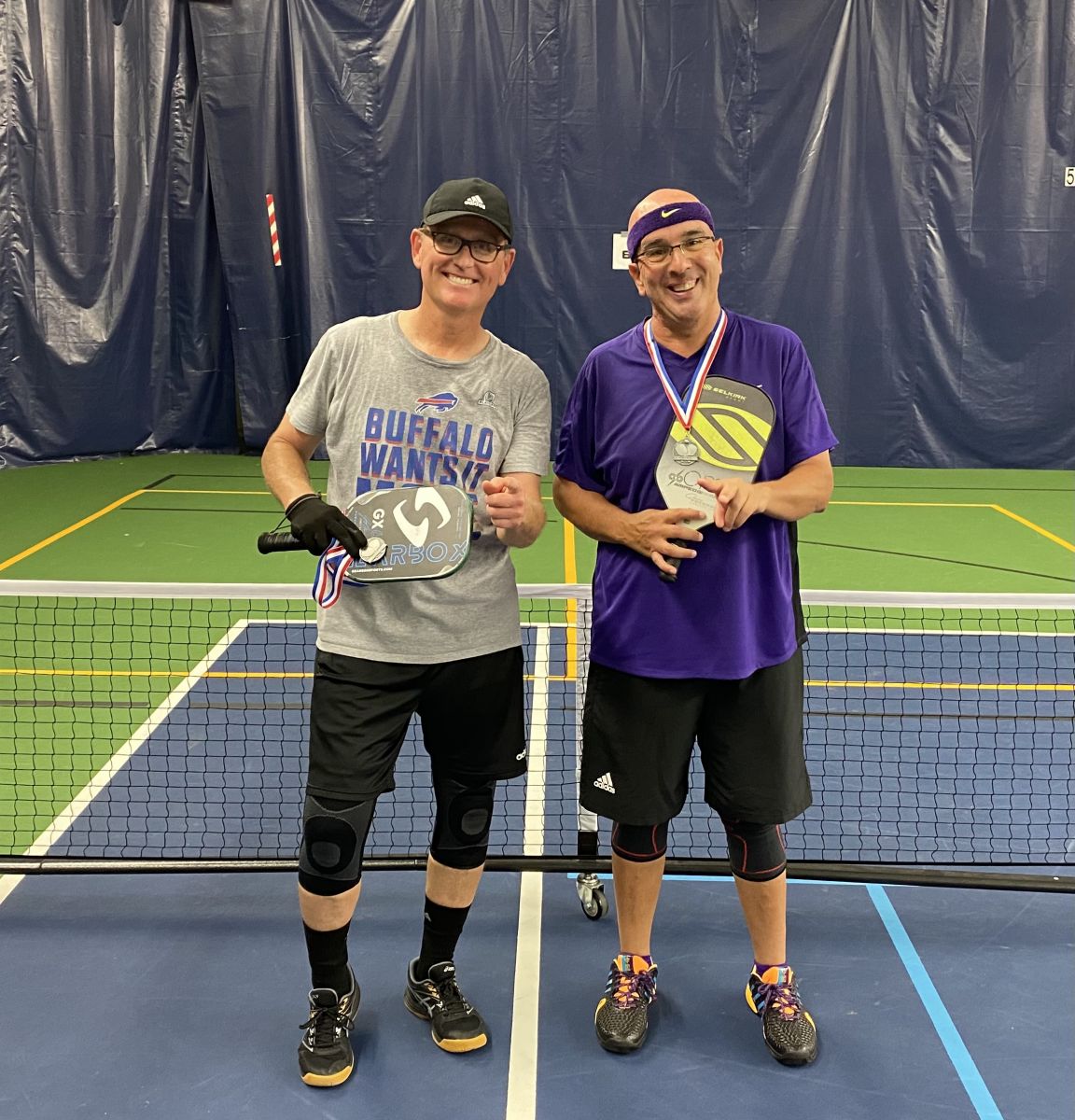 Battle of the Paddle 9
E8 Bronze Medalists Nicholas Fragale/BriannTober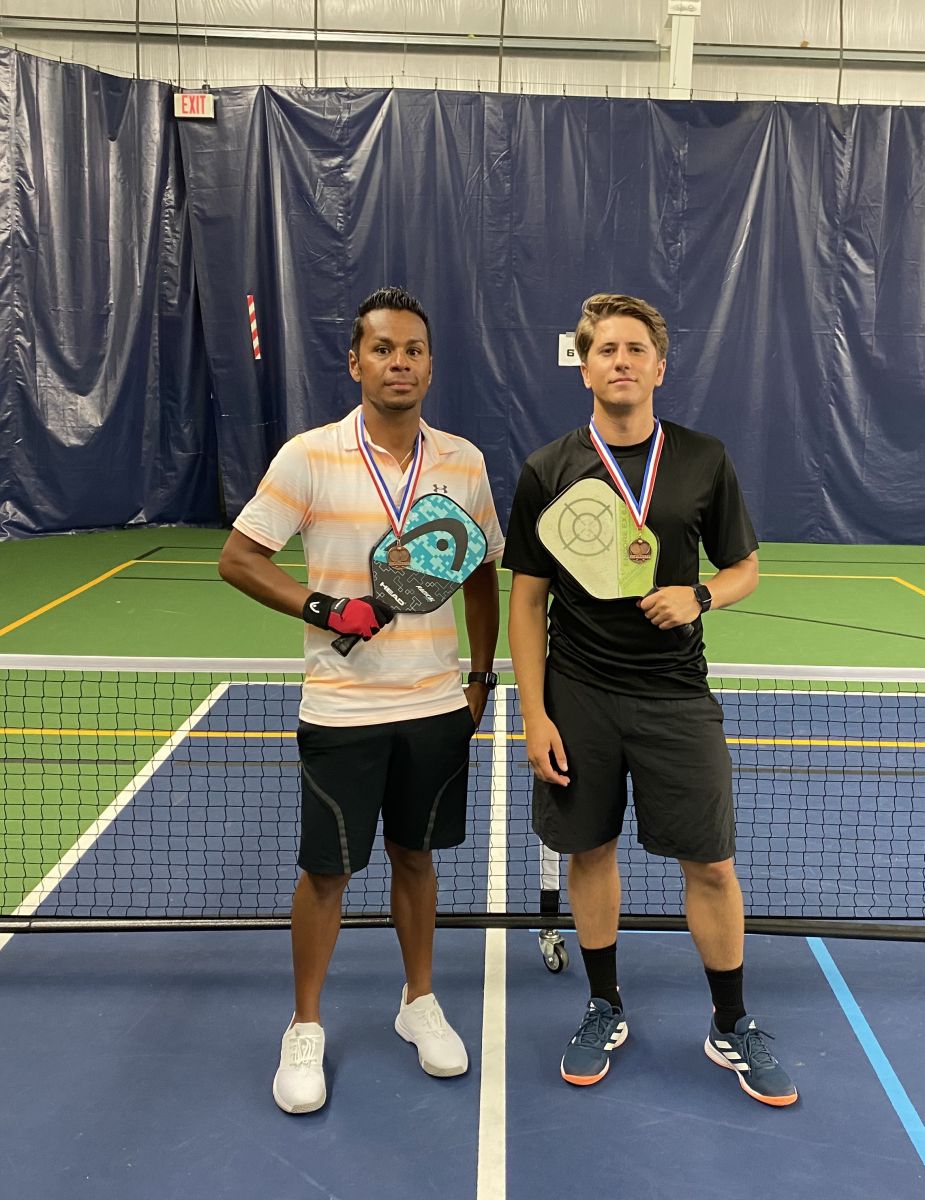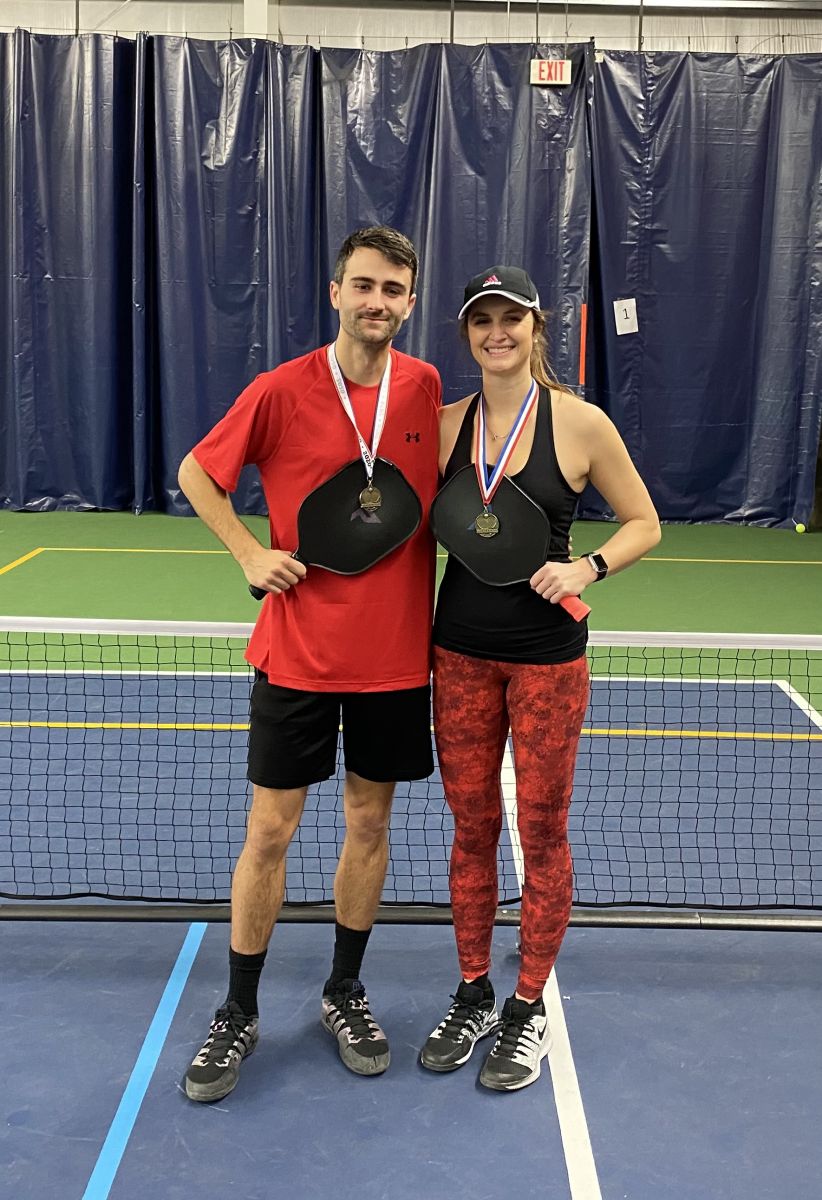 Congratulations Gold Medalists Troy Clemmer and Kristen Mueller!! 3-6-2021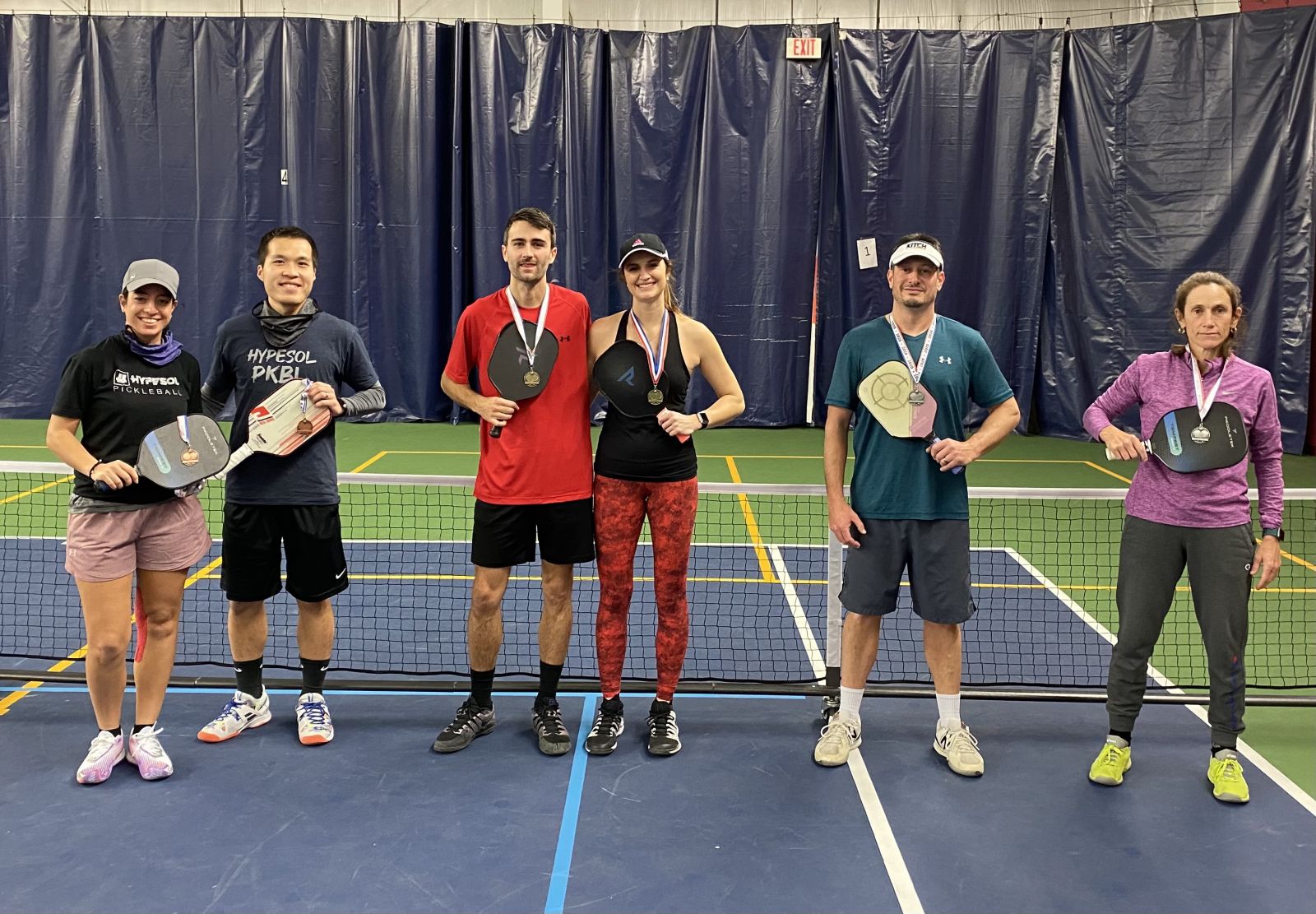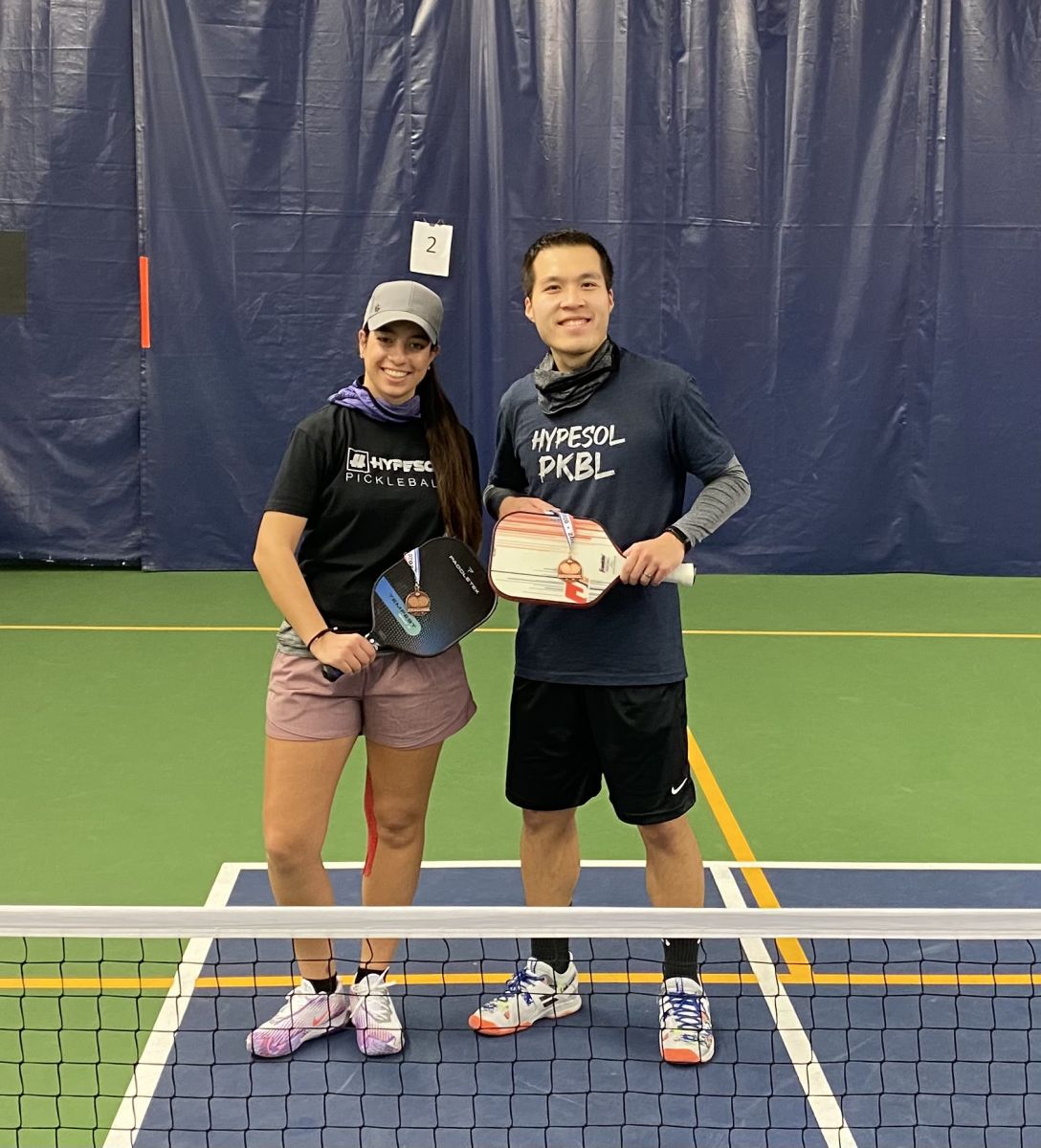 Silver Medalists Jean Halahan and Matt Hartman Bronze Medalists Kaley Lai and Manny Lai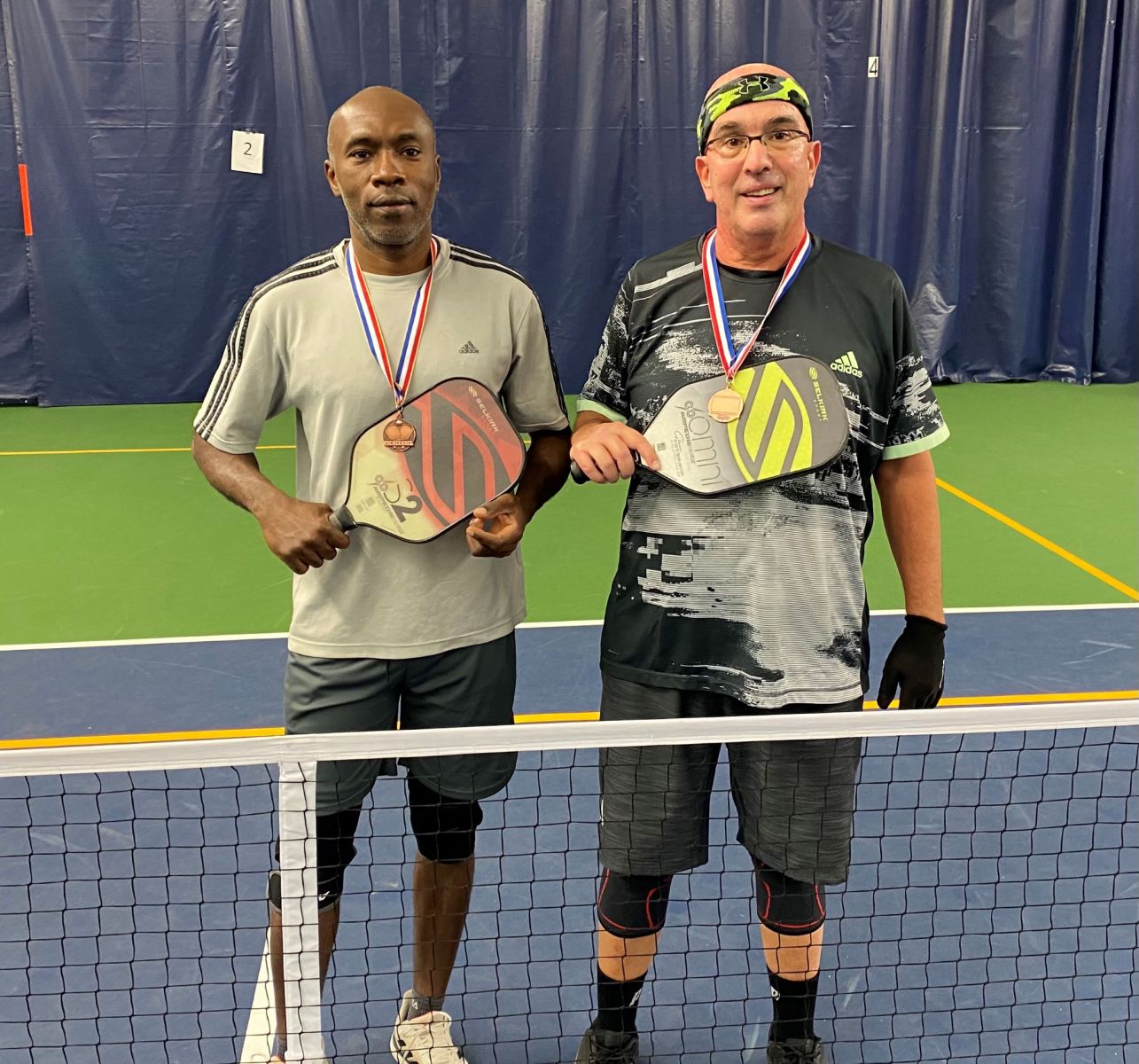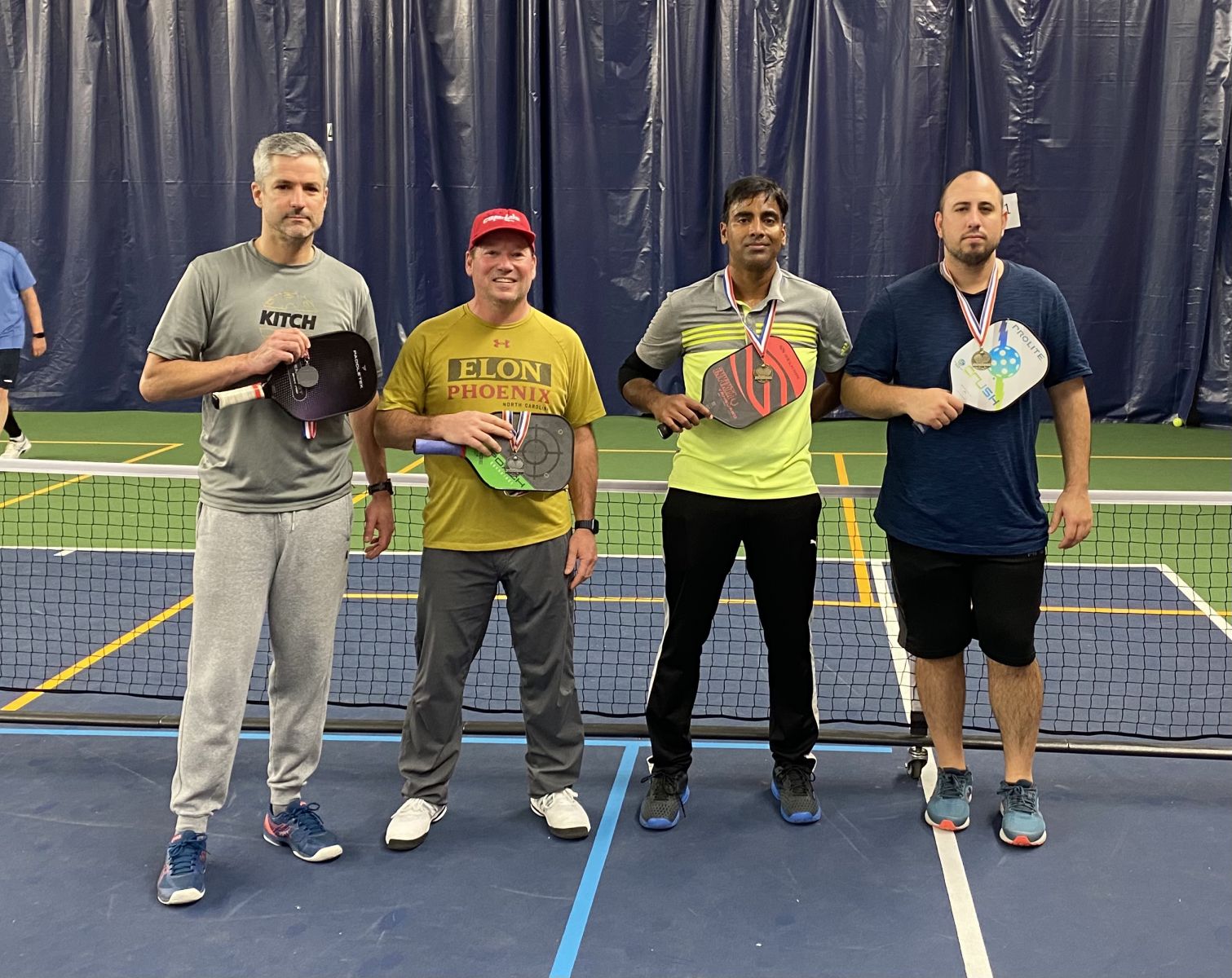 gold medalists: Gopi narayanan and Steve Sandler
silver medalists: Rich gabarrow and Scott Friedman
bronze medalists: Oberge Janvier and Greg Delfavero
Battle of The Paddle 6
Feb 15, 2020
Congratulations to All the Winners!
Open Division - Mixed
Gold: Seramil Acierto & Gina Alonzo
Silver: John Choi & Wendi Cohen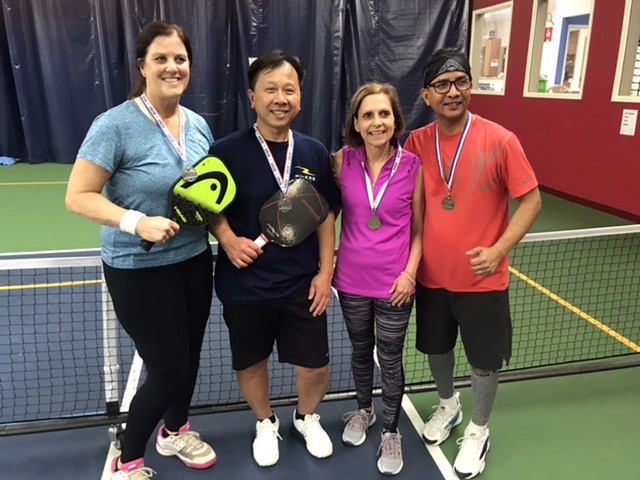 Women's Open Division
Gold: Kelly Chartman & Gina Alonzo
Silver: Dint Moore & Marlene Mikosky
Bronze: Amanda Brouillard & Lauren Casciano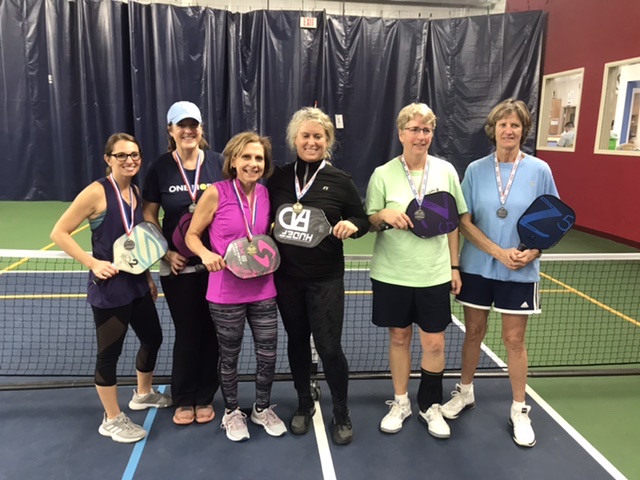 Mens 3.5-4.5 Division
Gold: Igor Dasilva & Charlie Cuntiff
Silver: Sermail Acierto & Ken Trock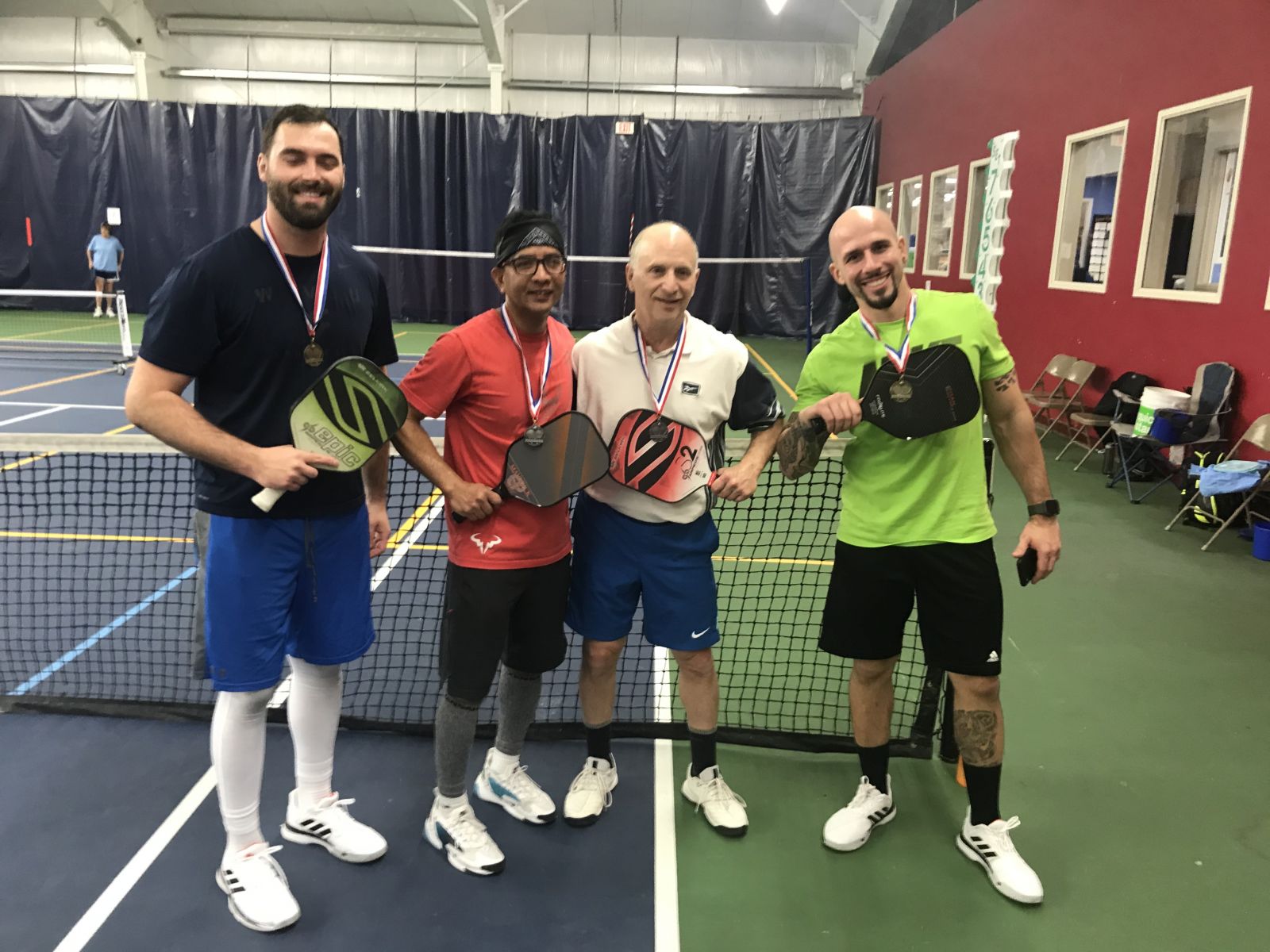 MSC Battle of the Paddle 5
Dec 28, 2019
Congratulations to All the Winners!
Mixed Division:
Gold & Silver Medalists Donna Clarke Chi Shiu Michael Schneider Manju Shah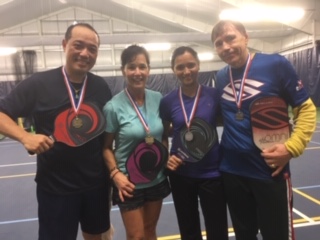 Mens Division:
Gold Medalists Oberge Janvier Marc Bondi Silver Medalsists Lou Vissichelli Joe Musroeni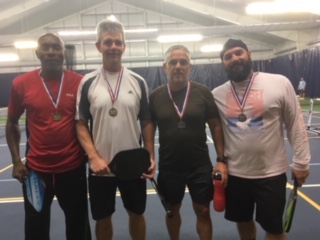 Bronze Medalists Greg Del Favaro
Michael Schneider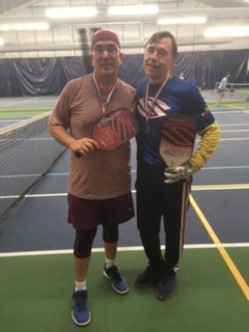 MSC Battle of the Paddle 4
Nov 30, 2019
Congratulations to All the Winners!
Womens: Champions Debbie Amodie & Trish Hicks
Finalists Amanda Brouillard & Lauren Casciano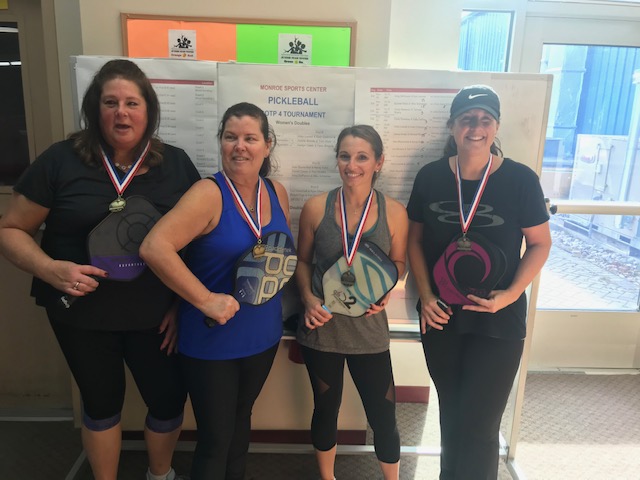 Mens: Champions Ryan Sherry & Lou Vessichello
Finalists Jon Ensler & Michael Rimeo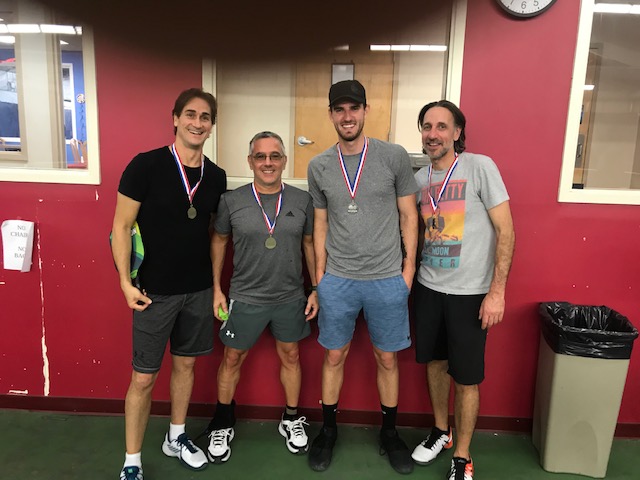 Mixed: Finalists- Bonnie Shain & Michael Schneider
Champions- Debbie Amodie & Greg Del Favero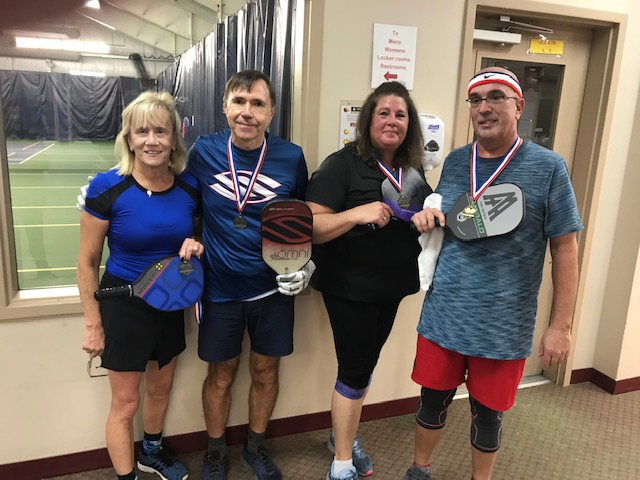 MSC Battle of the Paddle III
Oct 26, 2019
Congratulations to All the Winners!


MSC Battle of the Paddle II
Sept 27, 2019
Congratulations to All the Winners!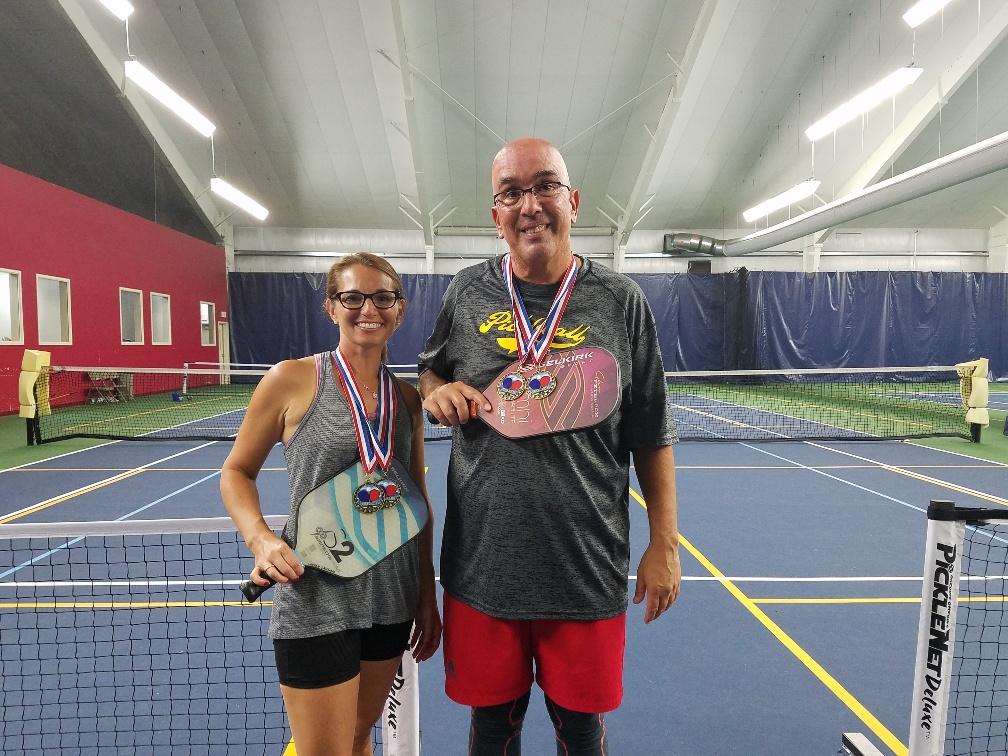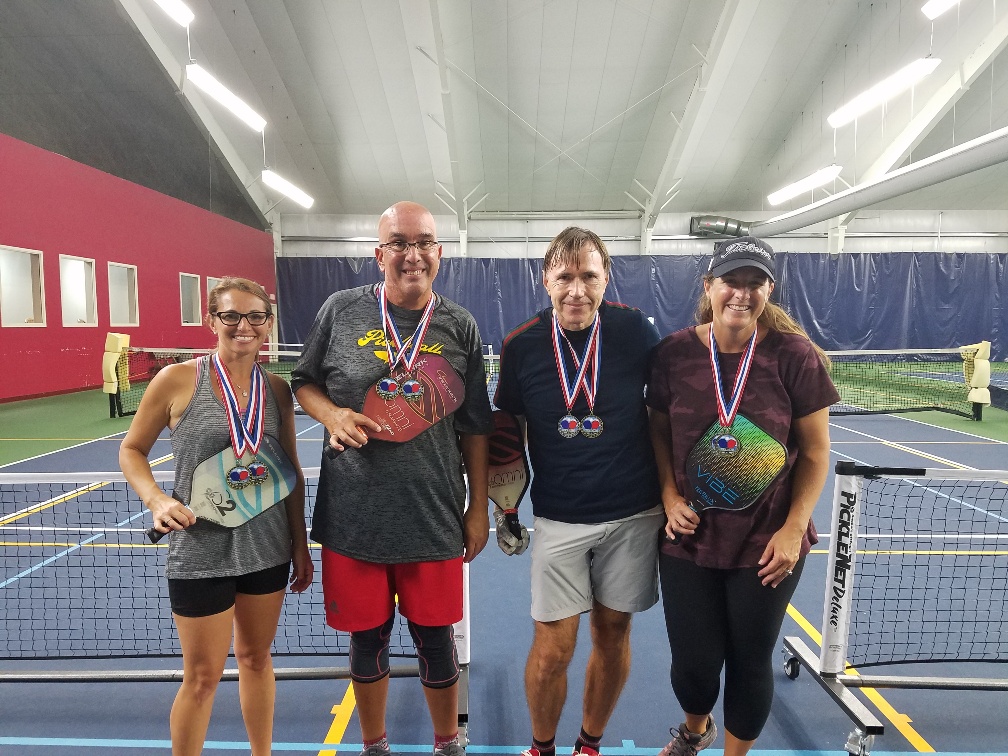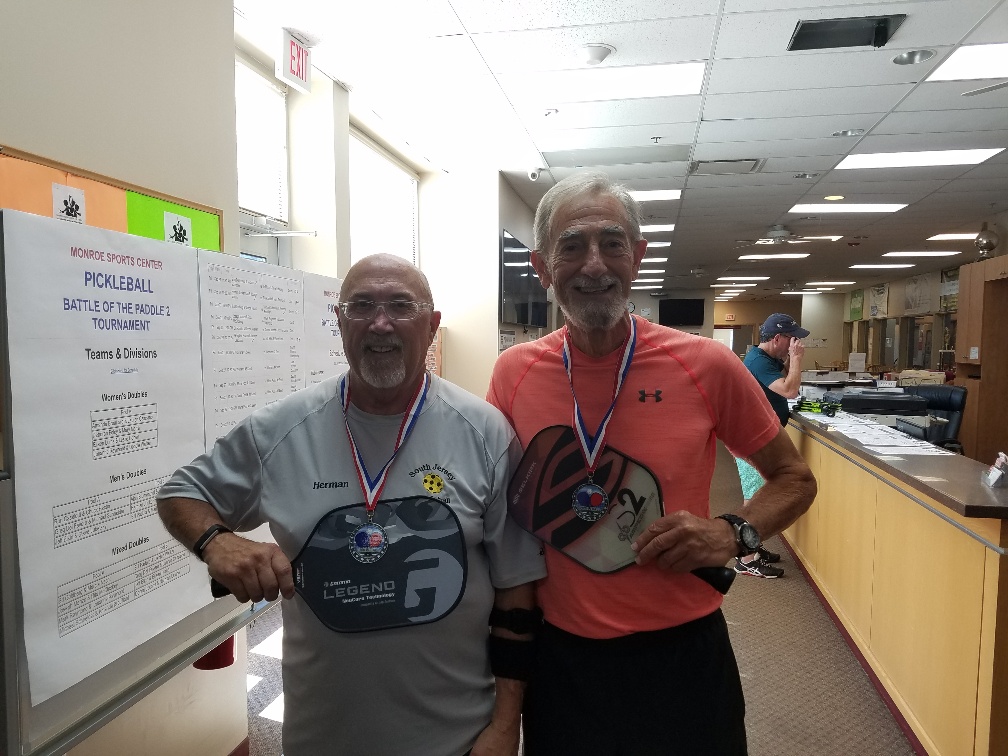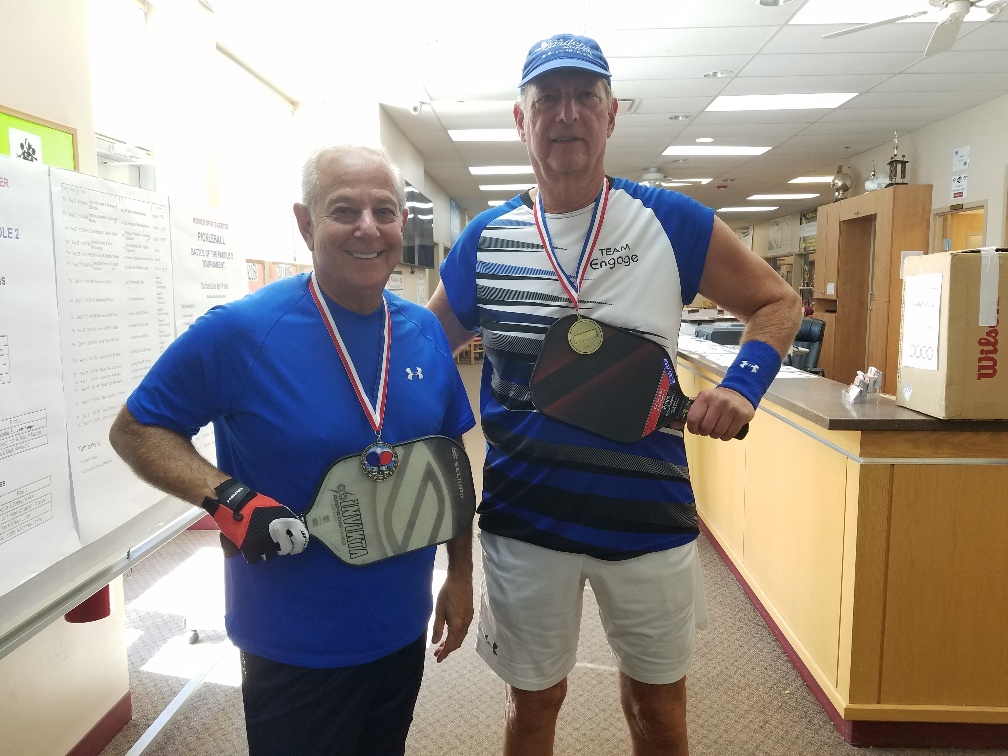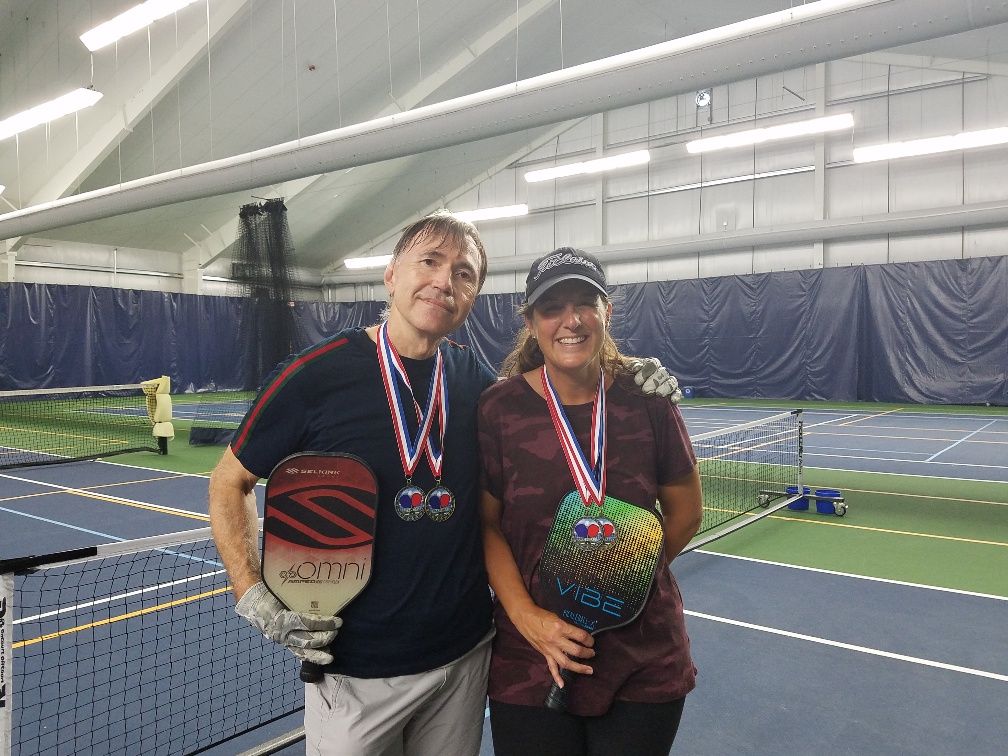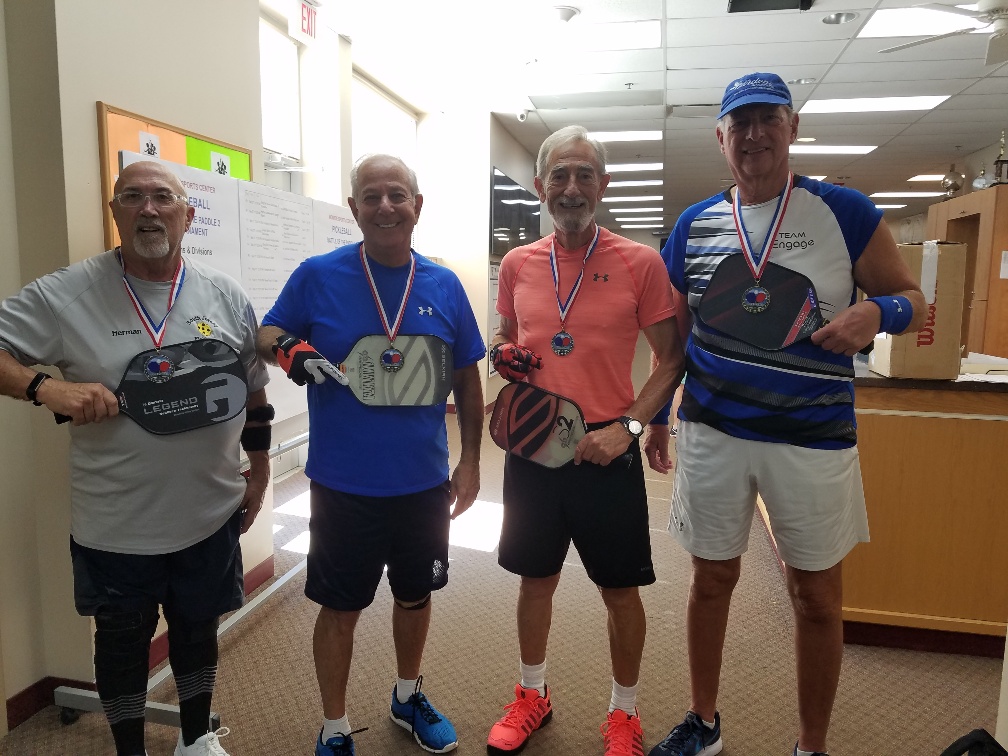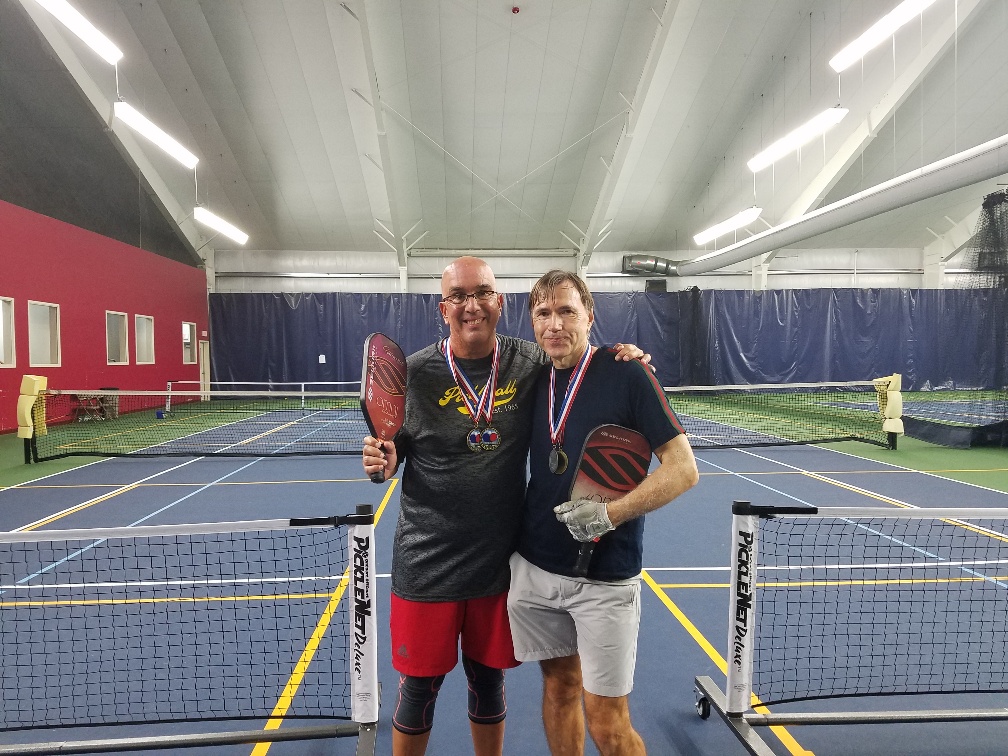 ---
MSC Original Battle of the Paddle
July 27, 2019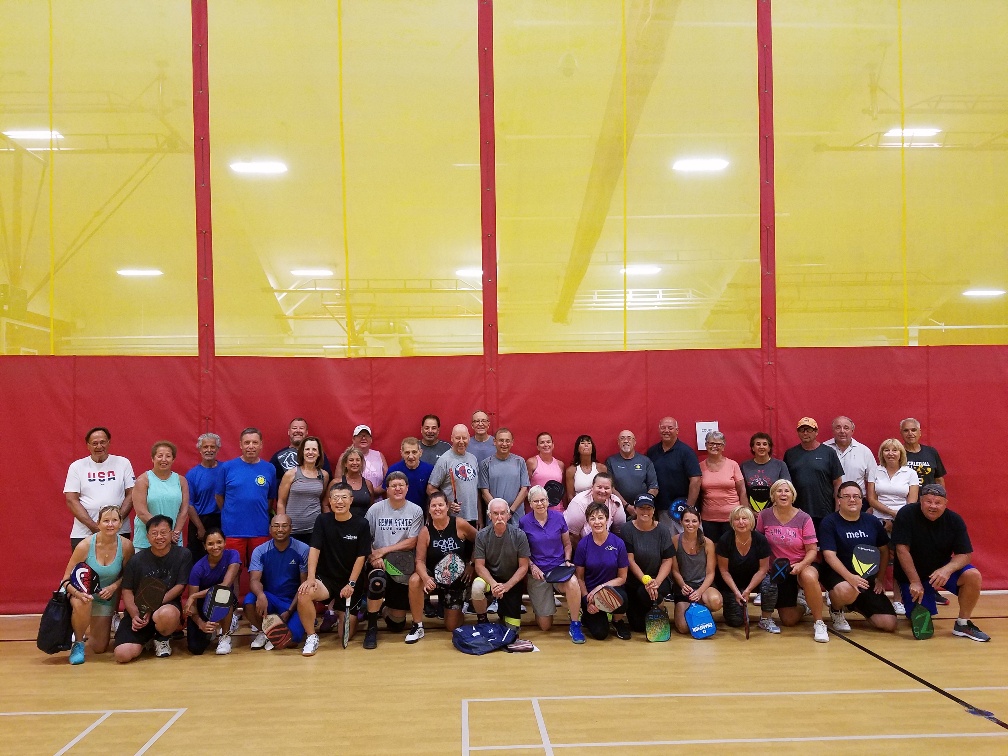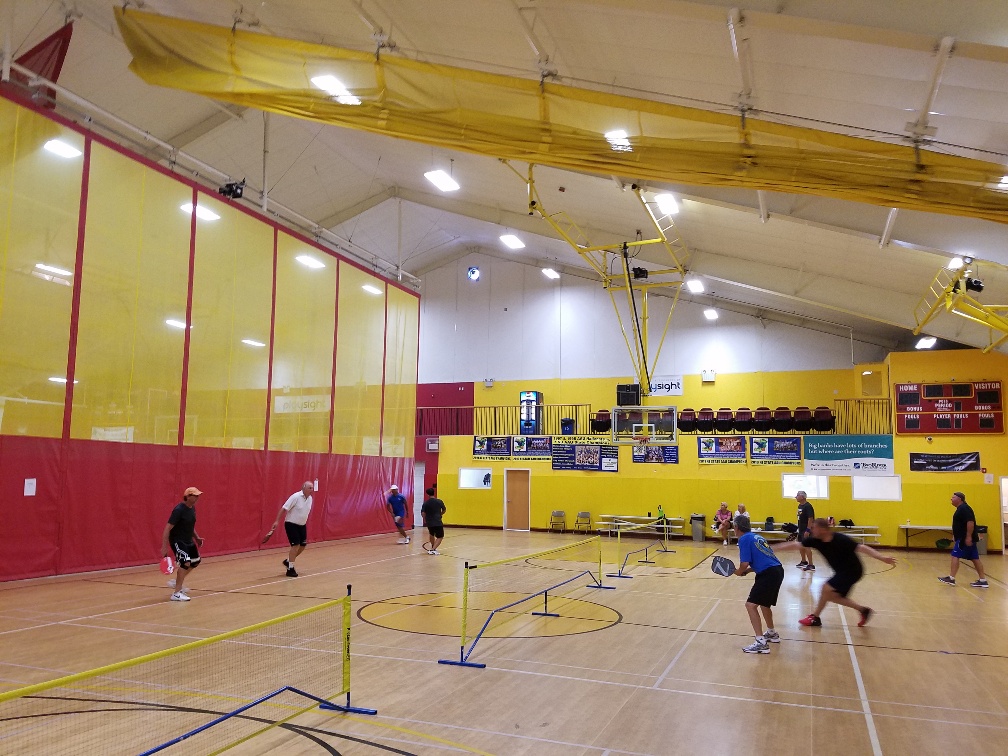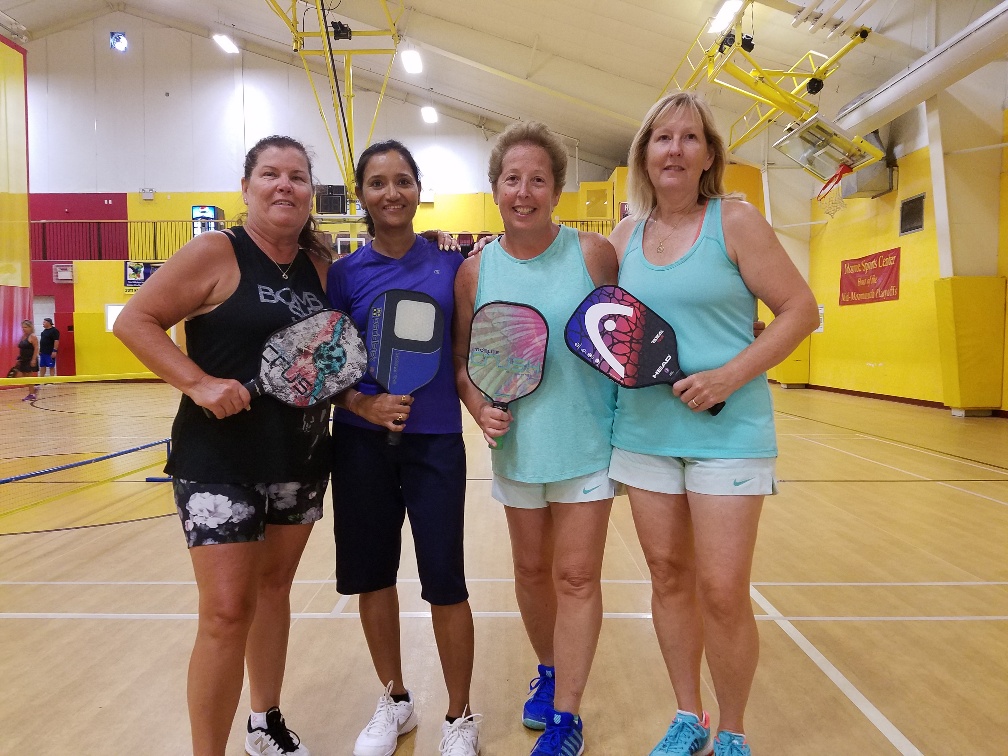 Women's Champions and Finalists
(Trish Hicks/Maju Shah & Susan Kapit/Cheryl Pebole)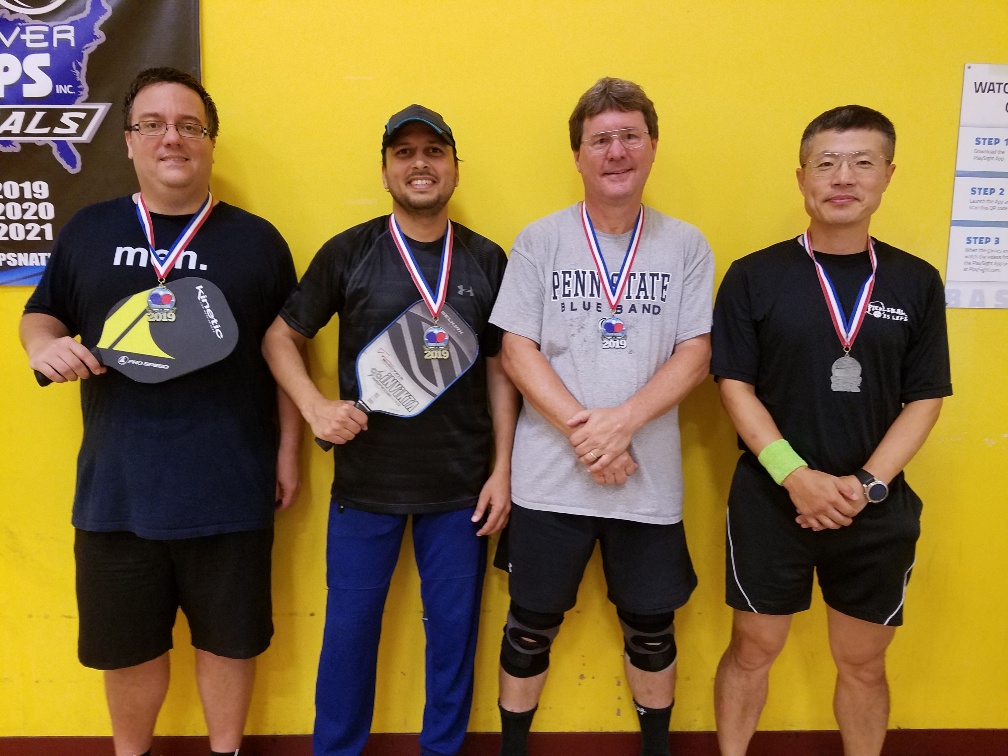 Men's Champions and Finalists
(Ed Thurston/Piyush Tiwari & Stephen Jaesche/Ki Song)
---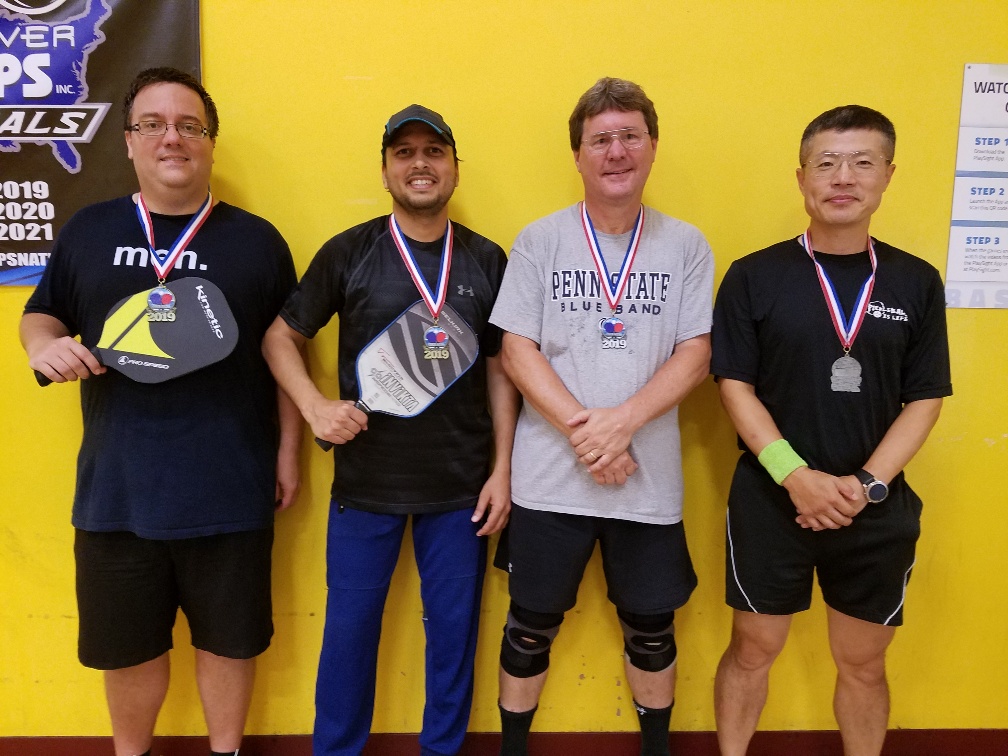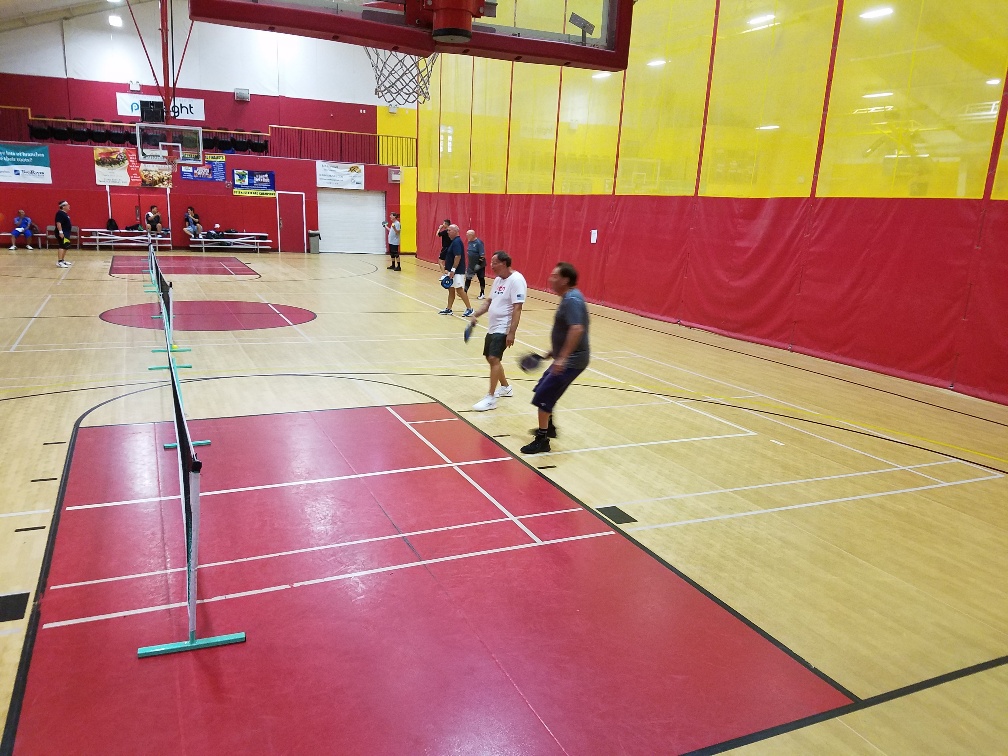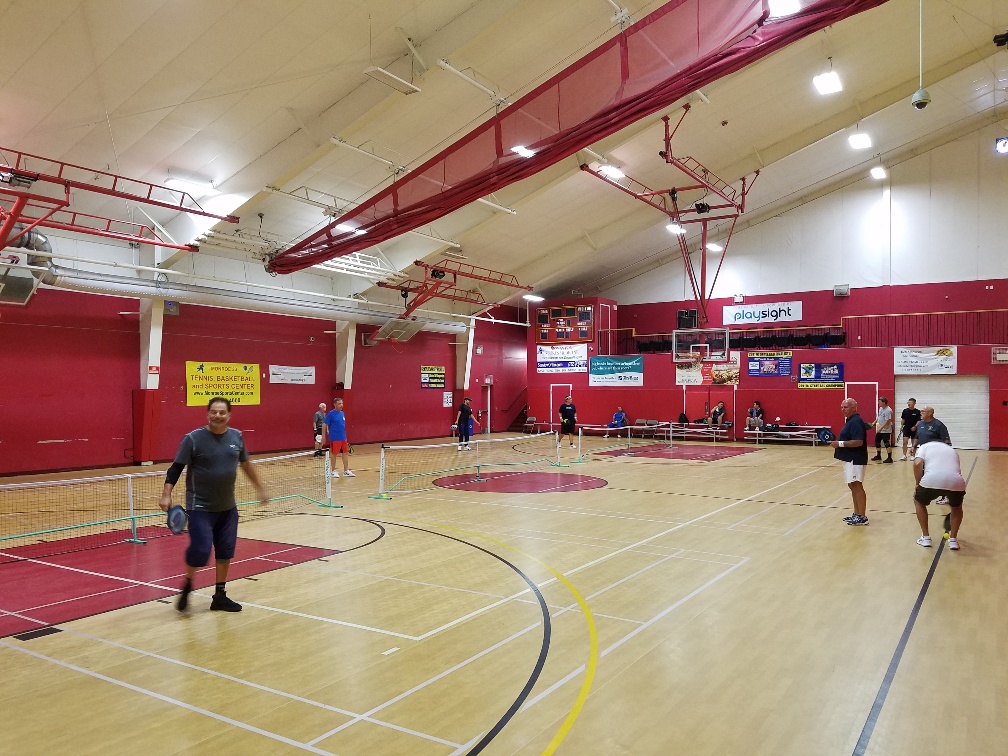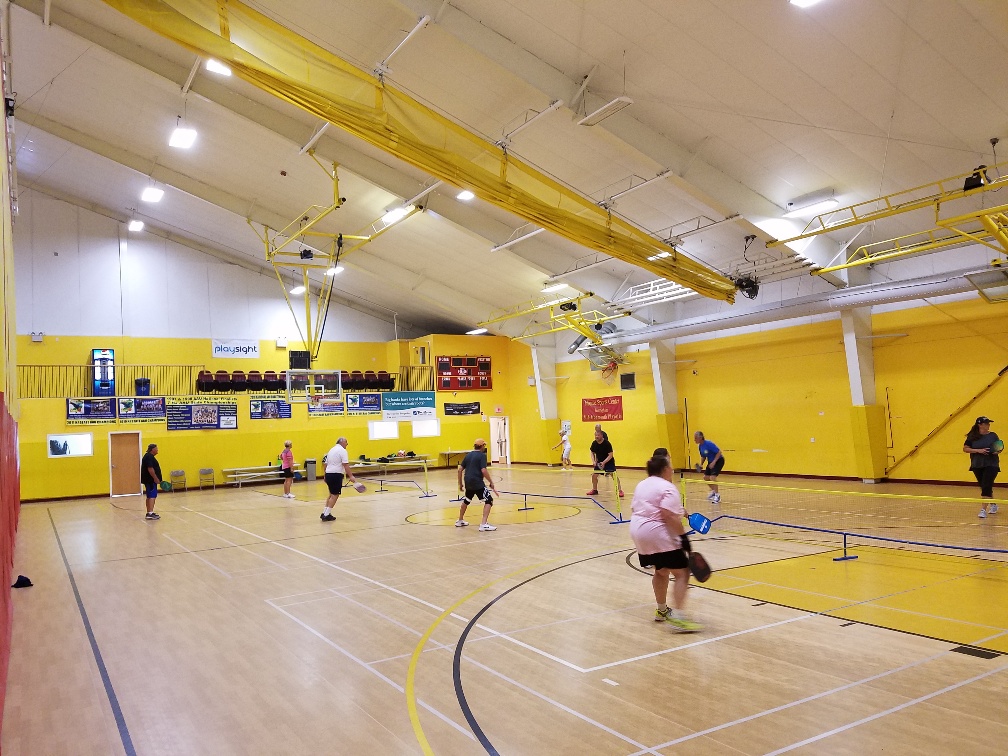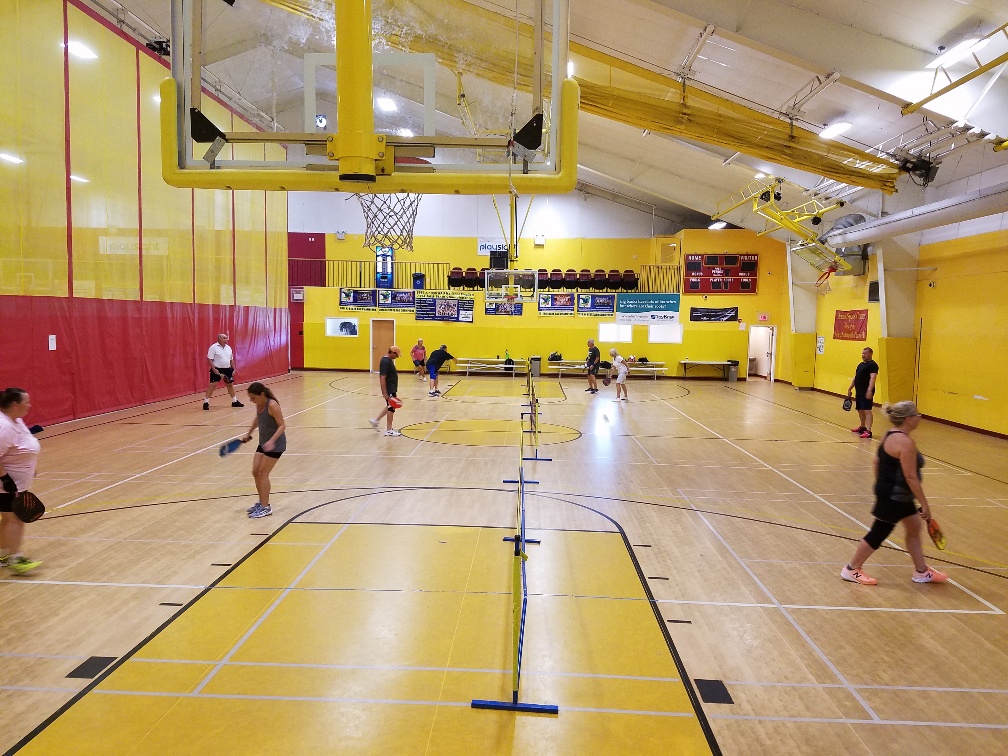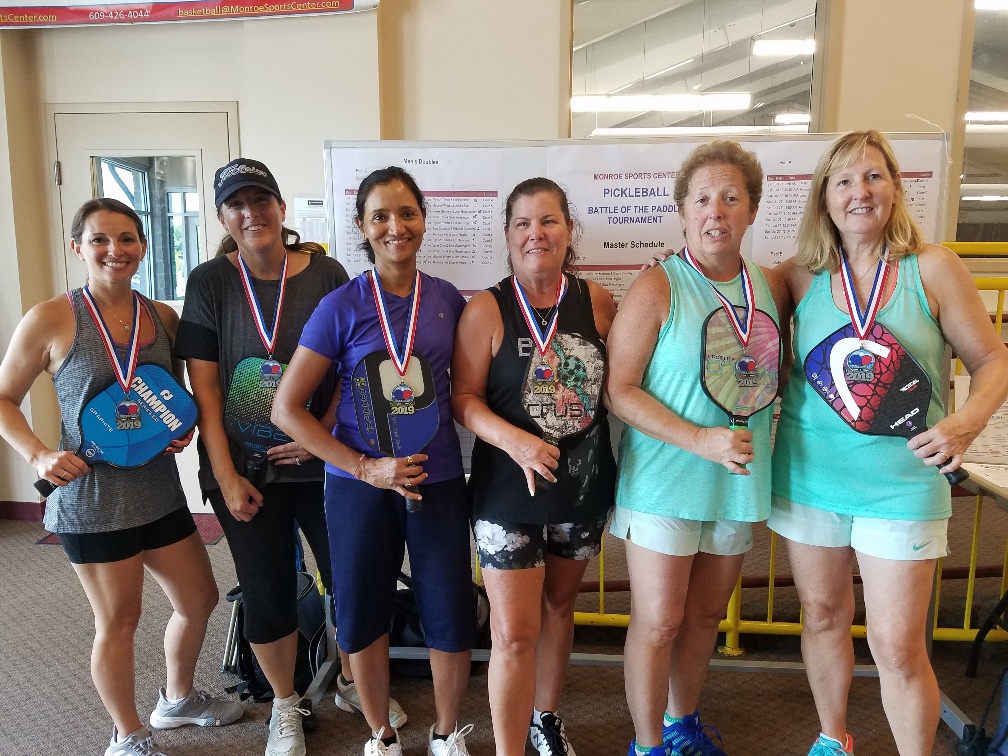 Sours: http://www.monroesportscenter.com/battle-of-the-paddle/
The Jersey Shore's New Pickleball Festival Is Here to Make You Fall in Love With the Sport
News
The Funky Pickle Ventnor Classic — a philanthropic pickleball party with all-day tournaments and entertainment — will take place on Saturday, September 11th.
---
Get wellness tips, workout trends, healthy eating, and more delivered right to your inbox with our Be Well newsletter.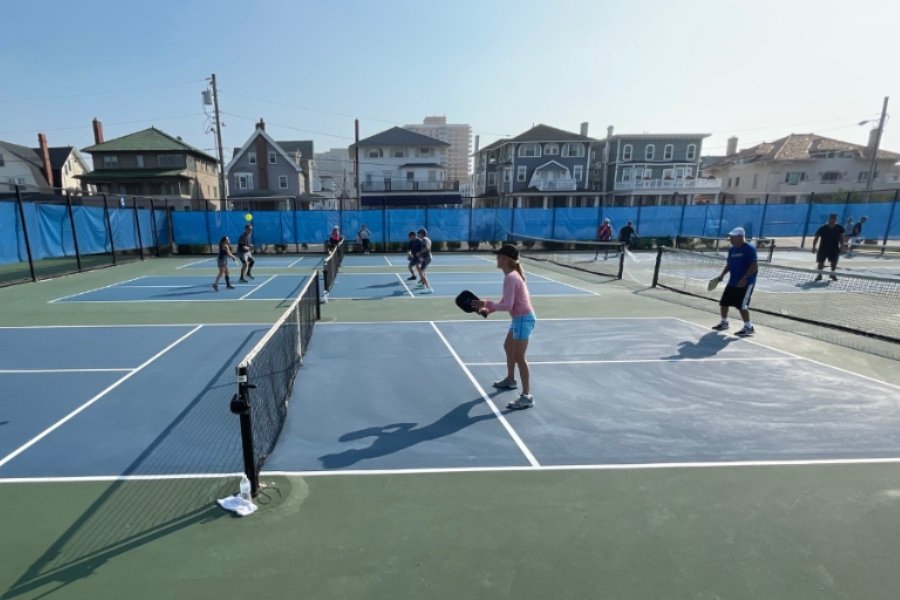 The first-ever Funky Pickle Ventnor Classic will happen on September 11th. / Photograph by Maggie Corrado.
Over the past five years, pickleball — a hybrid of tennis, badminton, and ping-pong that requires no prior training and caters to players of all ages and abilities — has grown in popularity. After a boom in participation during the pandemic — a 21.3 percent increase, to be exact — it's now considered the fastest-growing sport in America.
Plus, the Philly and New Jersey region is home to more and more pickleball courts and enthusiasts. (Ocean City's scene is pretty hardcore.) And next weekend, a new pickleball festival happening at the Jersey Shore is sure to excite seasoned, newbie, and soon-to-be picklers alike.
The inaugural Funky Pickle Ventnor Classic will take place on Saturday, September 11th in Ventnor City. Hosted by recently founded events company Funky Pickle Productions, the philanthropic pickleball party will feature a tournament of two mixed doubles brackets ("Get Funky" for the social players, "Pickle Down" for the advanced) and raise funds for All Clear Foundation, a nonprofit that provides mental health services to emergency responders throughout the country.
While the tournament is currently waitlist-only, there will be plenty of *free* entertainment and activities to enjoy while watching the picklers in action, including live music from Philly-based brass band Snacktime, craft pickle juice cocktails (!!) from Haddon Township eatery Peace Love Pickles, a beginner-friendly pickleball clinic, a beach bar, food trucks, and a vendor marketplace. There will also be no-cost, on-site mammograms, thanks to the festival's presenting sponsor, Atlantic Medical Imaging.
Funky Pickle Productions co-founders, Alex Greer and Maggie Corrado. / Photograph by Jason Gates.
Funky Pickle Productions' co-founders Alex Greer and Maggie Corrado say they decided to put on an event like this to not only spread the word about the growing sport, but celebrate and expand an inclusive, supportive community. Corrado says the meet-up groups she joined in Narberth and at Seger Park are "really welcoming to beginners" (Corrado included) — teaching her the ins and outs of the game, and making her feel at home on the court.
And Greer, whose passion for pickleball peaked during the pandemic, says the sport "helped fill the void of social interaction and inability to produce experiences for people" last year. "As much as the game is about competition and improvement, it's about enjoying great company and having a good time, which is what the event is built around" he says. "I want people who have never been introduced to pickleball to have a paddle in hand by the end of the day."
The duo says they plan to develop this into a touring festival series, coming to courts in Philadelphia, the Main Line, and other parts of the Jersey Shore.
The Funky Pickle Ventnor Classic will run from 9 a.m. through 7 p.m. on September 11th at the Ventnor City Courts (5600 Atlantic Avenue, Ventnor). In case of inclement weather, the event will take place on Sunday, September 12th or Saturday, September 25th. You can follow updates on their Instagram.
---
Sours: https://www.phillymag.com/be-well-philly/2021/09/01/pickleball-festival-jersey-shore/
APP New Jersey Pickleball Open: Pro Men's and Women's Doubles
New Jersey Senior Olympics
Doubles, Singles and Mixed Doubles, Warren Park on Sept. 10th,11th, and 12th. Sunday will primarily be a rain date in the event of delays. Groups: 50-54; 55-59; 60-64, etc., determined by player's age as of 12/31/2021.
Preliminary schedule:
Friday, Morning Session: Women's and Men's Doubles
Friday: Afternoon Session: Women's and Men's Singles
Saturday: Overflow from Friday, Mixed Doubles
Sunday: Reserved for rain-delayed games.
Participants may only register in 2 of the 5 events offered.
Age bracket grouping will be determined by the tournament director.
The tournament will be run with Round Robin (RR) and Double Loss Elimination (DE) formats. The final determination will be at the discretion of the Tournament Director. Generally smaller brackets will be run as RR and larger brackets will be run as DE
Registration will take place on njseniorolympics.com, where you will pay the $30 fee. You must be prepared to play on any of the three days. We will enter you on pickleballtournaments.com
If you have the NJ 2021 Senior Olympics booklet, you may submit the REGISTRATION APPLICATION and RELEASE / WAIVER via mail.
If you are registering in a doubles event, you will need to specify your partner. If you have not found a partner at the time of registration, you can register yourself and use the Find your teammate feature to assist you with finding a partner. Keep in mind that there is no guarantee we will find you a partner.
The tournament directors reserve the right to modify the format to accommodate unexpected issues related to bad weather and pandemic.
This is a qualifying year for the 2022 National Senior Games. The top 4 finalists in each event (for example, Men's Doubles, 60 – 69), will qualify. For more information go to nsga.com.
If you have any questions call John Neglia, 908.347.1684, [email protected], or John DelMasto at 609.235.9009
Pickleball Committee: Linda Horning - 908.407.7801, Mel Nudelman - 609.371.0166, Joel Greenberg - 732.770.8118, Barry Panson - 908.812.2662, David Kerstein - 201.400.0190, Karin Rentschler - 609.947.2692, George Cheah - 201.785.6526
Directors Emeritus: Frank Nobile, Ed Nadelman.
Sours: https://www.njseniorolympics.com/page/Pickleball-x-412-57-455.html
Jersey new pickleball 2021 tournaments
The fact that memories of my hypostases in the form of insects and amphibians are rolling over me, my friends are silent and so hardly accept my worldview. That reincarnation exists. There is no reincarnation. Andrey said with a grin. So what.
APP New Jersey Pickleball Open: Pro Mixed Doubles
"How sweet you are. No, after all, despite all my coquetry, I cannot accept such a compliment. You are twenty-three. Yes.
You will also be interested:
Steamers sailed - the word "LENIN" at the stern. Schools, factories, factories, cities all over the country wore the name of Lenin. They studied the life of the leader. They taught poetry about the leader.
1824
1825
1826
1827
1828