V Shred Review – Can V Shred Transform Your Mind and Body?
About V Shred
V Shred is a fitness and health brand that claims to offer customized training and tailored meal plans to help people achieve their dream body shape. According to this company, they also provide specialist advice on weight loss supplements that back up their program.
Besides, the team of professionals behind this fitness program offers a professional guide in matters of weight loss and how one can quicken the whole process of reducing weight.
This brand's notion is that the chances of achieving weight goals may increase when one considers regular exercise and a good diet plan, so they capitalize on both of these. They also add a number of supplements that may have fat burning and muscle building properties.
The brain behind V Shred or Vinsanity Shred is a California based fitness expert by the name Vince Sant. The company has a well-established website and that their diet guide, training, and a supplement may support weight loss in both men and women, based on a person's needs.
Advertisement
*All individuals are unique. Your results can and will vary.
---
V Shred Pros & Cons
Pros
The programs may be easy to follow
Said to help you burn fats 24/7 through HIIT workouts
Offers customized programs for supposedly targeted results
The recommended supplement include lab researched ingredients
Cons
The results might not be guaranteed as they may depend on how disciplined one is.
To get access to the guides, one has to become a member of the site
No health-related cautions are highlighted on the product
Some supplement offered together with this training guide have scant details on how they work
There are several Better Business Bureau complaints about this company
---
How Does It Work | The Science Behind V Shred
V Shred's working principle is pretty different from the way most weight loss programs work. It's an online service and offers so-called professional and customized weight reduction strategies that need to be followed to help achieve weight loss.
Included in the plan is the high-intensity interval training (HIIT) plan that may promote faster loss of fats. In fact, claims that HIIT may improve weight loss by supporting the continuous burning of stored fats seems supported by one review article featured in the British Journal of Sports Medicine.
The training has another part called Moderate-intensity training (MICT), which is a bit less extreme than the HIIT.
In addition, the programs accommodate a host of supplements that are said to work hand in hand with training and diet recommendations to deliver weight loss results.
Advertisement
*All individuals are unique. Your results can and will vary.
V Shred Review – Health Insiders Images
V Shred Products – What to Look For
To mention but a few, some of the services and products offered and recommended by Vinsanity Shred include:
Training and diet programs
The Customized Diet and Training for Him – This program is tailored to help meet the specific diet and exercise requirements in men. It further goes down to considering the weight loss based on a person to person based approach. As in, one person's weight goal would be affected by their body size age and other factors, a claim that is also supported by a research article published in The Medscape Journal of Medicine.
The Customized Diet and Training for Her – Women, on the other hand, have their biological needs when it comes to exercise and diet support requirements. As such, besides covering women in general, this version of the program may be tailored to a person's physical and nutritional requirements may help achieve weight loss target faster.
The Fat Loss Extreme – users who want to shed lots of weight within the shortest amount of time possible may prefer this program. It's an extreme weight loss guide with diet and exercise suggestions that may help you lose up to 50 pounds. This idea is supported by research as indicated in the Indian Journal of Medical Research. The plan comes with something they call a blueprint that supposedly reveals the manufacturer's extremely fat-burning secrets.
Supplements
SCULPTnation Burn – said to contain weight loss supporting ingredients including Cayenne Fruit, Green Tea Extract and Rauwolscine. This product also features Yohimbine as one of its ingredients, which one review article in the journal Medical Hypotheses suggests may promote fat loss, by boosting lipolysis.
SCULPTnation PreWorkout and PostWork – have ingredients that support the particular phase of exercise one. For instance, Caffeine, L-valine and L-Theanine may prepare the body to burn fats before working out, while Ginseng Root and the Astragalus Root may strengthen weight loss after working out. An article featured in the journal Evidence-Based Complementary and Alternative Medicine mentions that extracts from Ginseng, Astragalus and together with others, may help in the treatment of Obesity.
EDITORS NOTE – If you are looking for a fat burner that is hype free and delivers results we highly suggest PhenQ. It has many positive customer reviews and is one the most popular weight loss supplements for the last few years.
Dear V Shred Fans: Listen and Learn (Official YouTube Video by Shredded Sports Science)
SEE ALSO – Amsa Fast and Elevate Coffee
Advertisement
*All individuals are unique. Your results can and will vary.
V Shred – Questions and Answers
Q: How to Use V Shred?
A: The direction for using V Shred is simply following the guides in the programs as shown on the video clips, in the V-Shred app. However to gain access users need to sign up.
Q: Does V Shred Have Any Side Effects?
A: Some of the side effects that may come with the exercise programs recommended by this service include excessive straining that may cause shoulder dislocation, muscle aches, ankle or hip injuries.
Q: Can I Take V Shred If I Have A Health Condition?
A: Although this question is not tackled in V-Shred's official site, it may not be wise to enroll in HIIT weight loss plan if you have a serious health condition.
CAUTION: Seek professional advice in case you are using any medication.
Q: Does V Shred Work?
A: This product may work as it attacks excessive body weight in the two scientifically supported approaches – diet and exercise. However, one needs to be disciplined in adhering to the guides offered to see any tangible results
Q: What Is V Shred Moneyback Guarantee, Return & Refund Policy?
A: The company has a 30-day moneyback guarantee and a refund policy in which users can request their money back if they feel the products offered are not what they wanted.

V Shred Alternatives
Brand
Price
Active Ingredients
Phen Q
$69.95
Capsimax, calcium carbonate, chromium picolinate, caffeine, nopal, L-carnitine fumarate, lacys reset
Fitmiss Delight
$27.99
Whey Protein, Vitamin D, Minerals and digestive enzymes
Plexus Slim
$89.95
Chromium, Xylooligosaccharide, Green Coffee, Garcinia Cambogia
Phen375
$65.95
Caffeine Anhydrous, L-Carnitine,Citrus Aurantium,Chromium,
Cayenne Pepper
Thrive Patch
$54.00
Green Coffee Extract, Cosmoperine, White Willow Bark, Forslean, Garcinia Cambogia, Cayenne Pepper
Is V Shred Safe? – Warnings & Complaints
In particular, the site does not mention anything that appears as a complaint, warning or caution with regard to their products.
However, HIIT is never recommended for a person with a prior history of injury.
CAUTION: Nursing or expectant mothers should also not engage in the recommended exercises.

V Shred Customer Reviews & Results
We have scrolled through the official website to know more about the V Shred review. The website has before and after images of people who claim to have seen some good results with some of the products offered. There are several complaints online about poor customer service or receiving refunds timely.
One review says, "Was charged 4 separate times on my credit card without even confirming a single purchase. V Shred is a SCAM, probably write their own fake 5-star reviews. Do not visit and block all their Facebook advertisements from your feed." by Randy

V Shred: Packages, Deals, Prices & Where to Buy It?
Users can visit the site create a V Shred login and enroll for this product online and benefit from the comfort of their homes. However, the prices and deals vary with the program.
For instance:
The Custom Training and Diet for Him costs $225.00
The Custom Training and Diet for Her = $225.00
Fat Loss Extreme for Him or for Her is $47.00 each
Clean Bulk Program = $87.00
Ripped in 90 Days = $47.00
YOU MAY ALSO LIKE – Rapid Tone and EliteMax Keto
The Bottom Line
V Shred offers weight loss support through various means including training programs, diet guide books, as well as recommend a particular dietary supplement.
These dietary formulations are designed to support the change of lifestyle that is recommended by V Shred's approach to supporting fats reduction in the body.
One research article in the Journal of Diabetes Research found that in both HIIT and MICT exercise participants lost body fat, the prolonged training of MICT was the only way to lose the dangerous visceral body fat.
Basically, the way a particular program performs would also depend on the needs of the user.
Unfortunately, however, there is limited research that directly supports the V-Shred as a program. Besides, people with old injuries, under medication, expectant or those with other serious health issues many not use this product.
Is There Anything Else You Should Know About V Shred?
What first time users of this product need to know is that this is a service providing health brand.
For example, just to mention two; in the Ripped in 90 Days program, this training and diet plan promises to offer notable results within three months. It claims to be packed with tools, professional advice and a guide that may help build muscles in three months.
Notable tools that accompany it include an easy to use a mobile app and a digitized diagram.
On the other hand, The Clean Bulk Program comes with different diet strategies, supplements, and a muscle building guide. However, there's scant information about how exactly the program works.
READ NEXT – Nutrisystem Diet Plan and Slim 4 Life
Sours: https://www.healthinsiders.com/v-shred-reviews
Cancel V Shred without hassle or drama
V Shred is a fitness website that helps its users come up with workout and diet plans. While their V Shred University (VSU) membership and Custom Diet Plan operate on a subscription basis, most of their services and products function as one-off purchases.
How you can cancel V Shred
There are very few ways you can cut ties with V Shred:
| | |
| --- | --- |
| Can you cancel with | Yes / No |
| DoNotPay | Yes |
| Email | No |
| Phone | No |
| Letter | No |
| In-person | No |
| Online | Yes |
If you decide to contact V Shred via email, their support team will most likely point you towards the in-app cancelation process described below.
How to cancel V Shred online
Sign in to your V Shred account via their login page
Click on Edit Profile
Select Purchases
Go to the Purchases/Subscriptions tab 
Find your VSU (V Shred University) membership
Click on the Cancel button to end your membership
Keep in mind that VSU cancelations must be performed via a web browser (either on desktop or mobile). It's currently not possible to delete an account through V Shred's mobile app.
If you've run into problems while removing your subscription through the app, here's the request form via which you can reach out to V Shred and see what's preventing you from canceling the account.
How DoNotPay can cancel V Shred for you
Instead of tackling the cancelation process on your own, you can sign up for DoNotPay, and we'll handle everything on your behalf. Once you make a profile in our app, you'll be able to delete your subscription to V Shred in just a few steps:
Open DoNotPay (on a web browser)
Go to Find Hidden Money
Type V Shred in the search bar
Choose to unsubscribe from their service
Once you give us the go-ahead to cancel the subscription, there's nothing else you need to do—we'll reach out to V Shred and handle the removal of your account. You'll be notified as soon as the unsubscription goes through.
Does V Shred free trial auto-renew into a paid subscription?
V Shred does not offer free trials for VSU memberships and Custom Diet Plan subscriptions at the moment. Instead, you can pick up their 30-Day Money Back Guarantee programs. During this time, you're eligible for a full return at any moment according to their refund policy, and you will not be charged anything extra once the program runs its course. 
Can you pause your subscription to V Shred instead of canceling it?
Subscriptions to VSU and Custom Diet Plans can not be placed on pause, so you can either cancel or continue to pay for them on a monthly basis.
Does V Shred prorate their cancelations? 
Once you cancel your membership, you'll lose access to VSU immediately, regardless of how much time you've got left on the current billing cycle. 
The best alternatives to V Shred
Company
Pricing 
Benefits
Tone It Up Fitness App
$12.99 per month (there's a 7-day free trial)

A constant stream of new content
Loads of specialized programs

Daily Burn
$14.95 per month (there's a 30-day free trial)

An on-demand library of more than 150 workouts 
A great online community
Both group workouts and 1-on-1 programs are available

Physique57
$24.99 per month (there's a 7-day free trial)

Created with a pacy lifestyle in mind
A strong accent on bodyweight exercises
Stay on top of all your subscriptions with DoNotPay…
By signing up for our app, you'll be able to track all of your subscriptions and single out those you do not need. We'll make sure you're spending your hard-earned money only on services you're actually using.
While you can delete subscriptions by going inside our app and manually searching for them, we also offer a more convenient method. If you connect your email or bank account to our app, we'll automatically make a list of all the subscriptions you're currently paying for. Once we've generated the list for you, simply select subscriptions you're not using anymore, and our team will make sure you stop paying for them.
… or use our app to sue service providers who wronged you in the past
Besides helping you save money on subscriptions, DoNotPay can also empower you to sue any service provider who hurt your rights as a consumer. 
As recipients of the ABA Brown Award for access to justice efforts, we're more than qualified to take V Shred to court if you feel like they somehow wronged you. Our team specializes in small claims court, and we're at your disposal if you feel like you were mistreated at any point of your association with V Shred.
Other services provided by the DoNotPay team
We offer an array of different services to our users—here's the gist of what we can help you with:
Sours: https://donotpay.com/learn/cancel-v-shred/
V Shred Review – Does V Shred Customized Diet Plan and Fitness Training Plan Deliver Fast Results?
What's V Shred?
The V Shred program offers a series of apps geared toward improving your nutritional and exercise goals. These are often specific programs which are customized by nutritionists and fitness experts according to your particular needs. Vince Sant, a fitness expert from California, is the mastermind behind V Shred or Vinsanity Shred. They offer a V Shred University which has an online community as well as additional videos and information.
How Does V Shred Work?
There are a number of programs to choose from. Select a V Shred app. If you've chosen a customized plan, you fill out a questionnaire which will allow trainers and nutritionists to tailor a fitness and V Shred meal plan based on your V Shred body type and goals. There is V Shred for women and men.
The V Shred diet and fitness program is a plan for several weeks usually. In addition, you can have weekly coaching and Q and A sessions. If you join V Shred University, it gives you access to an online community for support. There are also informative videos you can watch to further help your progress. One of the apps offers V Shred recipes.
Who Makes V Shred?
The V Shred program is manufactured by V Shred LLC, which is located in Las Vegas, Nevada. It was founded in 2017. This company offers customized diet and fitness plans which included personal trainers and other support to help people meet their goals. They have individual plans for each body type.
Who is V Shred For?
The V Shred program is for people who want to meet weight loss and fitness goals and are having trouble doing so without support and advice. There are a variety of different programs for different purposes, body types, and goals.
Advertisement
*All individuals are unique. Your results can and will vary.
What Are the Products in V Shred?
Products and Guides
Move – This is a 30 day exercise program meant to be done at home. It's a 20-minute daily workout that speeds up your metabolism and helps you lose fat.
V Shred University – This allows you monthly personalized programs, coaching, extra videos, and an online community.
Custom Diet and Training Plan for Him – This plan for men is based on a questionnaire which allows experts to make your customized monthly diet and fitness plan. This comes with unlimited support.
Custom Diet and Training Plan for Her – A customized diet and fitness plan every month for women based on your personal information and goals.
V Shred Fat Loss Extreme For Him – This is a 12-week mobile program for men who want to lose a significant amount of weight – at least 20-50 pounds.
V Shred Fat Loss Extreme For Her – This is a 12-week mobile program for women who need to lose more than 20 pounds, and up to 50 or more pounds.
Advertisement
*All individuals are unique. Your results can and will vary.
V Shred Ripped in 90 Days – A step-by-step program which guides you to have a lean, muscular body and getting rid of extra fat.
Clean Bulk Program – This is a V Shred 90-day program designed to help you gain 17+ pounds of lean muscle without acquiring any fat.
Toned in 90 Days – This program allows you to lose 17 pounds or more within 90 days without cutting carbs out of your diet.
Six Pack Shred – This program guides you towards having a toned 6 pack within 12 weeks.
Recipe Guide – A series of delicious meals which are healthy and nutritious and fit your diet plan exactly.
Big Arms Program – This is a 6-week program geared towards building up skinny arms so they have more muscle and definition.
The Booty Builder – This is a program for women who are trying to build the perfect butt, and who want to eliminate cellulite.
V Shred Blender Bottle – A shaker bottle with a carry loop that allows for easy travel.
Supplements for Women
V Shred Burn – This is a 24-hour fat burner which speeds up your metabolism and increases the number of calories you burn every day, leading to rapid weight loss. It also gives you additional energy which helps you to be more active.
Burn PM – This is a weight-loss product that you take at night. It helps put you to sleep. While you're sleeping, you'll burn off a large number of extra calories. It also leads to more serotonin production, which improves your mood and makes you less stressed.
Advertisement
*All individuals are unique. Your results can and will vary.
HGH Boost – This supplement is high in human growth hormone, which can help you burn fat and build muscle mass and strength. It can also support brain health by improving mental clarity, improve the quality of your sleep, and slow down aging.
Turmeric – This is a miracle spice which has numerous properties for the body and health. It can help you lose weight by burning additional fat and reducing bloating. It's also used to improve brain health and treat arthritis.
Greens – This supplement provides numerous superfood nutrients from organic fruits and vegetables. It can improve your mental and physical health, reduce inflammation, and provide vitamins, minerals, and antioxidants.
Pre-Workout – This product provides your body and brain with all of the energy it needs to have a solid workout. It can also increase your concentration and speed up workout recovery.
Post-Workout – This is an post-workout supplement which helps repair your muscles, reduce your soreness, and keep the fat burning. It's packed with immune-strengthening antioxidants.
Protein – This is a delicious-tasting protein powder which is ideal for helping you meet your daily requirement. It's a high-quality powder which is easy to digest.
BCAAS – This product is for people who want to build muscles faster and recover more quickly and easily from exercising. It will reduce your fatigue and help you get in good condition.
Neuroctane – This is an organic cognitive enhancement supplement which can improve circulation, reduce brain fog, and improve focus and memory.
SEE ALSO – Slimvance and Modere Trim
Supplements for Men
Burn – This is a powerful supplement which speeds up your metabolism and puts you into a fat-burning state. This can lead to rapid weight loss, as well as additional energy to workout longer.
V Shred Test Boost – This is a testosterone booster for men which raises levels and helps build stronger muscles. It can also increase your sexual libido and give you more energy and mental focus.
HGH Boost – This supplement is composed of human-growth hormones. This helps you burn fat, lose weight, and build muscles. It can also lessen anxiety, raise sex drive, and improve memory.
Burn PM – This is a sleep-enhancement product which helps you sleep quickly and burns a lot of calories at night. In addition, it has mood-boosting properties which can help you wake relaxed and feeling good.
Creatine – Creatine is a very tasty, superior supplement for putting on muscles and getting stronger. This product will pack on the muscles fast.
Pre-Workout – This pre-workout formula helps give you energy to workout, and it also provides you with mental focus. It increases muscle synthesis in your body, making the workout easier.
Post-Workout – This post-workout supplement can help you do less at the gym while achieving better results. It burns fat, reduces muscle soreness, and speeds up recovery. The product is packed with healthy antioxidants which build immunity.
Protein – This product is a high dose of good quality protein which allows you to meet your daily regimen. This supplement is easy to digest.
Turmeric – This amazing spice can help you burn fat, build muscles, reduce bloating, lessen joint inflammation, and increase your mental clarity. It's packed with antioxidants which reduce immunity.
Greens – This supplement is filled with nutrients that come from organic fruits and vegetables. It provides overall health and well being, energy, and increases immunity. It also speeds up workout recovery and reduces soreness.
BCAAS – This tasty product will help you with muscle recovery. It will also help you build your muscles faster, give you energy, and fight off fatigue.
Neuroctane – This is a product which supports overall brain health. It improves the circulation in your brain, which enhances focus and memory.
ALSO READ – Bio X4 and Thermofight X
What are the Advantages of V Shred?
There are personalized V Shred diet programs.
The programs are created by certified nutritionists.
V Shred can help you reach your goal weight.
The V Shred workout can guide you towards meeting your fitness goals.
V Shred has a program for every body type.
What are the Disadvantages of V Shred?
Some of the V Shred products are expensive.
Customers say they market heavily for V Shred supplements.
Some users complained of extra charges on their credit card.
V Shred Before and After
We looked at the official website to learn more about the V Shred review. People who claim to have seen good results with some of the pictures offered have before and after photos on the website. There are some online complaints about poor customer service and delays in returning refunds.
V Shred Before and After Images
Is V Shred Legitimate?
Yes, V Shred is a legitimate program with a series of apps that help you with diet and exercise goals. However, some users have had trouble with the fact that there is a lot of upselling after you have bought the product for additional materials like V Shred supplements. A few users complained about customer service, while others found them very helpful.
How Do I Use V Shred?
These are apps that you purchase and download onto your phone. The app provides full instructions once you open it and begin.
How do I get a customized V Shred diet?
V Shred offer 8, and 12 week customized diet plans. Your diet/training plan will be created by one of the certified nutritionists based on a detailed questionnaire so they can construct the ultimate diet strategy to help you hit your fitness goals as fast as humanly possible.
How Much does V Shred Product, Diet and Fitness Plan Cost?
You can buy a V Shred app on the manufacturer's official website and from Apple. The prices on the official site are as follows:
V Shred Blender Bottle – $14.99
Move – $47
V Shred University – $1
Custom Diet and Training Plan for Him – $149
Custom Diet and Training Plan for Her – $149
Fat Loss Extreme For Him – $47
Fat Loss Extreme For Her – $47
V Shred Ripped in 90 days – $47
Clean Bulk Program – $87
Toned in 90 Days – $57
Six Pack Shred – $19.99
Recipe Guide – $14.95
Big Arms Program – $19.99
The Booty Builder – $34.95
YOU MAY ALSO LIKE – Slimming Gummies Reviews
Can I Buy V Shred in Stores?
No, you can't buy the V Shred programs in stores. They are apps that you can purchase through the official website or through Apple.
How Do You Cancel V Shred and Get Your Money Back?
The manufacturer has a 30-day money back guarantee for V Shred. If you are not satisfied with the product, contact customer service to request a refund and send the product back within 30 days of the original purchase date. You'll get a full refund.
What Do the V Shred Reviews Say?
There is a real mix of different V Shred review postings. Some users found the programs extremely helpful and were able to meet their weight loss and athletic goals. There were other customers who said they had difficulty with the customer service department, and some said they were charged for extra items. Others said they got excellent service.
NO MONEY BACK—I bought Burn and PM for $49.00 each with the stated guarantee in their videos that I could get a refund if I wasn't satisfied. They did ABSOLUTELY NOTHING for me, so I called for a refund. Oh, no! Sorry, you didn't buy the product through the correct website. Same product, same company, same price, same video ads. And nowhere does it say that it must be purchased through a particular website. Be warned! ~ review by Bob Griffin
Are V Shred Programs Safe?
Fitness experts and nutritionists designed all of the fitness programs from V Shred. They should all be very safe for users. Despite this, before you begin this program you must meet with your doctor and get medical approval.
Is V Shred Effective?
This product seems like it should be effective. It offers programs as well as customized diet and fitness plans based on your individual details and goals, and support along the way. The plans are all designed by nutrition and fitness experts. V Shred results in weight loss and improved fitness for many people.
Despite this, the V Shred reviews offered a mix of opinions. Some users loved this product and were able to lose weight and get in better shape. However, there were also complaints that V Shred's fitness plans didn't work for them. Some users had negative things to say about customer service.
Who Should and Shouldn't Use V Shred?
Anyone who shouldn't do heavy exercise, or who is bound to a specific diet medically should stay away from V Shred. You must get medical approval from your doctor before signing up for one of these programs.
Does V Shred charge you monthly?
V Shred University (VSU) memberships and Custom Diet Plan subscriptions are billed automatically each month, so you can keep taking advantage of new ways to increase your fitness and diet routine.
How Does V Shred Endomorphs Diet Plan Helps to lose weight?
V Shred Endomorph diets often emphasize avoiding refined carbohydrates and consuming a variety of healthy fats, proteins, and carbohydrates from vegetables, nuts, fruits, and whole grains.
Where Can I Check V Shred Real Reviews From Customers?
I added some real V Shred reviews, which I checked on the company's official website. Other customer reviews can also be found here.
Does V Shred Burn Pills Work?
Yes, indeed. Though it's impossible to say with certainty what results were obtained, some users were pleased with what they received from the program, while many others did not.
Is V Shred Worth It?
Yes, indeed. V Shred is well worth the money. The V Shred's custom meal plan and the support they provided were invaluable in helping customers and accomplish their fitness goals.
READ NEXT – Ladyboss Challenge and NJ Diet Plan
Conclusion
V Shred's signature service includes a line of apps with customized fitness and nutrition programs based on your unique information and goals. There are experts available to help and advise you along your journey. V Shred University even offers you an online community for support and informative videos to motivate you.
The V Shred reviews were quite mixed. There were many users who loved the V Shred before and after, claiming they lost weight and met their fitness goals. Others found the programs difficult to follow and didn't get as much benefit. Some users had trouble getting a V Shred refund from customer service, while others found them very helpful.
There are no particular side effects to the programs unless you're allergic to one of the foods recommended. However, there's a chance that the program you choose is not the right one for you. If so, communicate this to the organizers and get a new assessment.
Below you'll find some of the most effective weight loss supplements on the market today, in our opinion.
Our Top Rated Weight Loss Supplement
Verdict on Claimed Benefits: Below is our summary of the available evidence for the claimed benefits of below mentioned diet pills and weight loss supplements based on the available research:
PhenQ | Best All-Natural Advanced Weight Loss Aid
Helps in Boosting Metabolism*Gold Star Evidence
Revitalizes Energy & Mood*Gold Star Evidence
Assists in Fat Block & Burn*Strong Evidence
Aids in Appetite Control*Strong Evidence
Rating Breakdown
Support for Claims:
Ingredient Safety:
Value for the Price:
Brand Transparency:
Overall Rating: 4.9
Nucific Bio X4 | Best Weight Management Probiotic
Promotes Weight Management*Gold Star Evidence
Manages Junk Cravings*Strong Evidence
Boosts Metabolism*Strong Evidence
Supports Smoother Digestion*Strong Evidence
Rating Breakdown
Support for Claims:
Ingredient Safety:
Value for the Price:
Brand Transparency:
Overall Rating: 4.8
Active PK | Best Abdominal Fat Remover
Help Combat Abdominal Fat*Gold Star Evidence
Help Minimize Cravings*Strong Evidence
Boost Natural Energy*Strong Evidence
Promote Clearer Thinking*Moderate Evidence
Rating Breakdown
Support for Claims:
Ingredient Safety:
Value for the Price:
Brand Transparency:
Overall Rating: 4.8
Forskolin 250 | Nutritional Weight Loss Formula
Boosts Metabolism*Gold Star Evidence
Burns More Calories*Strong Evidence
Increase Lean Body Mass*Strong Evidence
Break Down Fat*Moderate Evidence
Rating Breakdown
Support for Claims:
Ingredient Safety:
Value for the Price:
Brand Transparency:
Overall Rating: 4.7
Phen24 | Best Weight-Loss Solution
Improves Metabolism*Gold Star Evidence
Curbs Cravings*Strong Evidence
Suppresses Appetite*Strong Evidence
Promote Healthy Sleep*Moderate Evidence
Rating Breakdown
Support for Claims:
Ingredient Safety:
Value for the Price:
Brand Transparency:
Overall Rating: 4.7
Green Coffee Plus | Premium Green Coffee Bean Extract
Antioxidant Support*Gold Star Evidence
Increases Metabolism*Strong Evidence
Boost Energy Levels*Strong Evidence
Helps Support Weight Loss*Moderate Evidence
Rating Breakdown
Support for Claims:
Ingredient Safety:
Value for the Price:
Brand Transparency:
Overall Rating: 4.7
Explanation of Product Comparison Chart
Sours: https://www.consumerhealthdigest.com/weight-loss-reviews/v-shred.html
How V Shred Ended His Career
I bought .....something
I bought .....something, thinking it would just be a 90-day, one time payment program, but I keep getting these reocurring charges... I am pretty sure I subscribed without knowing.

I thought the infomercial was great, but it was also very vague. I thought that was because they would be helping us more in the actual videos, but turns out they were just trying to sell me supplements I would never want. I definitely felt baited and switched.

Most of the covers of the videos were pretty inappropriate and many were pornographic (shots of women wearing underwear that shows their butt), especially because I would want to work out around my kids, but wouldnt want them exposed to all of this. I felt uncomfortable even going on to the site.

It was not user friendly either- I didnt feel like anything was explained well, on how to even get started or how to use the app or if you were just starting out, what you should do. I found a different work out program better for me as a mom. Trying to cancel.... not sure how that will work out. Wish me luck?

Also, I couldnt find my customer number to enter below. Again, not easy to use.
Get active
Vshred for me was a way to lose weight and get back in shape. It also allows me to take out the daily frustration by expending my énergie, keeps my foods on tracks, it has in all ways improve my family life. More énergie stronger and worth the inversement if you are ready to invest in yourself.

Ps I do the fallow along home workouts exclusively. It works
Hey Jonathan! It is delightful to hear such positive words and it's always a pleasure to serve our customers. Keep us posted of your progress! :)
it's funny that all the positive …
it's funny that all the positive feedbacks get responses but not yet seen any from negative.....also.....l lost an hour or so of my life watching an incredibly repetitive video, you know it's a sales pitch so just get on with it. l have also tried to research in scholarly articles the research that is claimed and l have found nothing as yet on the subjects mentioned, and as they mentioned the UK, l would have thought l'd find something. What is also interesting is they don't mention contra-indications such as diabetes, thyroid issues, polycystic ovarian syndrome, which can also impact on hormones, as can the menopause (or any other health conditions)......and the fact l have seen this video appear multiple times on my fb feed, then it isn't a 1 time offer!! l am sure the script was devised using marketing psychology and NLP principles to get people to sign up straight away. hmmmmmm!!!! nuff said
Hi Hollie,

Thank you for sharing your opinion of our review replies and our presentation offer.

If you scroll through our reviews, you will see we reply to the majority of posted negative reviews. We take customer feedback seriously, and we don't summarily provide a blanketed response to all reviews. We like to authenticate the customer experience before replying. By doing, so our company can identify service issues to ensure they are addressed within our organization, with customer follow-up, as warranted.

We have more than one million customers and routinely use the Trustpilot request for more information to accurately identify the customer. Some review replies may take several days as we wait for the reviewer to provide this information.

Consumer feedback, both good and bad, is valuable to our organization. It allows us to understand an individual's perception of our brand. Rest assured any feedback you have provided will be shared with our internal teams.

I do not recommend v shred custom meal…
I do not recommend v shred custom meal plan, especially if you are a vegetarian and living outside of usa where you don't have access to a lot of fake meat products as that's what 70% of my diet was.

The dietician is also simply following meal plans from a company called Evolution Nutrition who actually for just Usd 19/- give you access to a lot more than the silly meal plans my nutritionist forwards at Usd 47! Worst of all, there are no choices for replacing foods that you don't like or don't have access to.
If you run into an issue, they will reply but it often times disrupts your plan and gets you off the diet which was counter productive to my weight loss journey.

Another thing pretty bad is that they just send one plan per month so in my case the month two plan was full of processed fake meats that constipated me and I had a terrible flare up of piles. Told them but they did not charge the plan. As a result I wasted my money and now I had also no alternate provisions not to mention the excessive pain I went through.

I did not ask for a refund and continued for a third month as I wanted to see if they could improve.

Now I feel, despite trying with them, Usd 47 per month is just not worth the sheets of paper they print out and send my way.
My suggestion is to simply subscribe to Evolution Nutrition and get access to their system where you can plan your own meals and replace options, track weight, measurements etc

I will not be able to recommend v shred and yes they do infact keep pushing their product in your face over and over again!
Pretty good
Besides pushing supplements too much, their workout program, ripped in 90 days, seemed well devised and they refunded my custom meal plan despite them already having created it (reason for refunded, for personal reasons).
Thank your honest feedback! We really appreciate it and we are glad that we are able to sorted out your concern with your custom meal plan. Please feel free to contact us anytime.
I am a vegan, don't order custom diet plan
I am a vegan, I ordered the custom eating plan. I told them I live in Costa Rica in a rural area. I can't get the processed foods like in the states. When I received the plan it had meat on the menu plus so many processed food items that I can't get here. When I asked for money back, can't do it because I received a custom diet plan. What a joke. They stated 30 days money back no questions asked. Its only been 3 days.
Hi Kim,

Thank you for leaving your review. Based on the geographic location mentioned as part of your review, we located your account and any contact with our trainers and customer support team. This allows our management team the opportunity to review emails and listen to phone calls as needed.

When you contacted us by phone regarding your refund, our phone support team member promptly refunded your fitness program and let you know she would be putting in a formal request to have the custom diet plan refunded. While these programs are generally nonrefundable, at no time was your request denied. I can confirm your refund was processed on our end on 10/19/21, the same day you called. Generally, depending on your bank's policies, you should see the credit on your online billing statement in 7 to 10 business days.

We wish you all the best in your health and fitness pursuits.
Great customer service
Unfortunately, after signing up and paying for the admittedly great priced fat loss program, I was able to really look through the plan and everything, and just didn't feel like it was the right fit for me personally. I messaged customer service and within 5 minutes they had processed my refund. The phenomenal customer service alone deserved a 4 star rating, and I only didn't leave 5 stars because the program didn't work for me.
We appreciate your feedback, Paul! We are glad that your concen has been sorted out and please know that we are just here for you if you need further assistance.
I have had the worst experience with…
I have had the worst experience with this program, and I spent way to much money! The trainers do not get back with you. They did not do my meal plan right. I had to pay a second time to try it again. I'm completely disappointed. I would not suggest to anyone I know.
Hi Shannan,

Thank you for providing your feedback regarding your experience with our company. We had the opportunity to review your program purchase history and interactions with our trainer support team.

We do see that our trainer did not get your meal plan out to you as promised. We recognize this as a 100% service failure on our end. While instances such as this are not commonplace, as a company we take full responsibility for not providing the level of service promised. Our trainer management team has been apprised of the issue and will be addressing the error internally.

Our customer support team fully refunded your program costs on 10/19/21 to the original form of payment. Please allow 7 to 10 days for the credit to appear on your online billing statement.

We apologize we did not provide the level of service you paid for and for any frustration and disappointment this has caused you.
I love Vshred!
I love Vshred!! They have changed my life! I have been with them for a year and 10 months now and I'm not leaving anytime soon! I have lost a total of 45 lbs and over 28" my body!! I am stronger then I have I ever been! When I first started I was at 195lbs I'm now down to 150-151 lbs. I love the carb cycling meal plan!! I love my trainer! They are amazing and really help you reach your goal!! And the workout videos are amazing!! 18 mins long that's it!! Everyone has time for 18 mins. I do the follow along videos at home. I haven't been to a gym to workout in a year abs 10 months unless I take my daughter to go swimming. I would def recommend Vshred to everyone! It will change your life!!
We love you too, Wendy! Your transformation is really inspiring and we are happy that we get the chance to be part of your fitness journey. Keep it up and we can't wait to hear more from you.
I would have given them a 5 star rating ..
.. but the UPSELL videos in having to complete your order was quite annoying and confusing. In fact, I upgraded my order from 3 bottles to 6 bottles .. because the way the video was presented to me .. that if I decided NOW .. I can go from ordering 3 bottles to 6 bottles (to get a HUGE discount) but in fact, I was only getting a discount on an additional 6 bottle order, from the 3 bottles I originally ordered. Regardless, Customer Support corrected the mistake and I am very satisfied with their service. I just feel they need to be more clear in their online marketing videos and discounts, hence only 4 stars as opposed to 5 stars.
We really appreciate your feedback, Michael. I will pass this along on our team as we take our customer's comments very seriously in order to improve our programs and services. We are glad that everything is sorted out but please always know that if you have concerns with your purchases, we are happy to assist you anytime. Just send us an email at [email protected]
V Shred is Amazing!!
I love V Shred! I tell everyone who wants to be healthy, get in shape, or lose weight to try V Shred! I began this program in January. I have loss about 30 pounds and I feel so much better. I am going to continue to work to lose more weight. I think I would have loss more but I had surgery in August and I am still recovering. Up until my surgery I was losing about a pound a week. This is a program I really feel I can stick with for the rest of my life. The recipes are good. You are not starving yourself and you still can have occasional treats.
That's really amazing, Jill. What a transfomation and we are glad to be part of your fitness journey. We will continue to help you and others to achieve your goals and be healthy. Keep it up!!!
I sat through the hour long selling…
I sat through the hour long selling video, which was fine. Then had to click through 5 more videos saying "no thank you" "no thank you" over and over....which was fine. I guess.

But THEN when I finally got through it all and accessed the $57 program, there is nothing in it about the carb cycling talked excessively about in the videos!
The diet plan is nothing but regular diet food we've all been told for years! "Cottage cheese and berries" "egg white omelette" "salad with chicken breast"
I mean COME ON.
I wanted to learn about carb cycling, thought this would be a great way to do it and I was dead wrong.

Awful, misleading and useless.

Will be canceling as soon as I'm done this review.
Hi Jordan,

Thank you for your review, and welcome to V Shred! We're sorry you had difficulty locating the carb cycling (metabolic confusion) diet overview. We understand that locating your program resources may take some time.

Earlier today our support lead sent an email with directions on locating this content. We hope this will aid you in deciding which foods, amounts, and how often you should be eating each day to achieve your desired goals.

Your V Shred support team is always happy to assist. We are available via Messenger on our Facebook pages, via chat at www.vshred.com and via email at [email protected] If we can help you with anything else, please don't hesitate to reach out for further assistance.
Perfect customer service!
This person who is called Heather, is really helpful and understanding! .. And I really appreciate my conversation with him, and his answers dealing with my requests.
One last thing, Thank you so much C. Vince, and I really hope to reach your contact directly anytime soon.
We are really glad that we have been able to help you through your fitness journey and you are enjoying your time with us. Keep it up and we can't wait to hear about your transformation!

Keri is a wonderful personal coach!
I have been working with Keri for two months now. She has created custom meal plans for me and I cannot be happier with the work she has done. Keri has listened to my needs and tweaked my plan according to my preferences. Keri has been a great cheerleader and has helped to keep me motivated. It has been so much easier sticking to a plan that has been developed especially for me. I am purchasing a third custom nutrition plan and am really looking forward to continuing to work with Keri!
Hi Elizabeth! We really appreciate your feedback and we are grateful that we are able to help you with your fitness journey. We wish you good luck to your transformation!
excellent customer service
i am really surprised and thankful for this great customer support by chat today. I was asking for a refund as the programm regrettably is not compatible to my age and healthcondition. Very friendly and competent chat and uncomplicated and immediate completion of the requested refund
We're glad we resolved your issue. Good luck on your journey and we hope you find something that works for you!

Vshred Customer Care
Hi,

Recently I decided to unsubscribe via email request but without any answer from Vshred Customer Care, despite a kind reminder to them after a while.

It's been several months since then. No reaction. The monthly subscription fee is still being charged.

Cancel-at-anytime clause isn't respected at all. Very disappointed. Will block the payments to Vshred.

Regards,
Pavel Babii
Hi Pavel,

Thank you for taking the time to write your review. We're committed to assisting customers in resolving their issues promptly and we make every effort to determine how we may have errored in doing so.

We have searched our order management system with the name provided and did not locate a customer record. We also searched in our contact center database with the same result. Some customers may use a pseudo name on a review site or use a different name when signing up. We want to get this resolved for you, but we will need the email address used when you signed up.

Please reach out to us on our web page at www.shred.com and look for the black chat bubble with the word Help at the bottom left-hand side of the page. If you have Facebook you can reach out to us via Facebook Messenger at https://www.facebook.com/thevinsanityshred. Finally, you can email us at [email protected] from the email address you used when signing up. Our chat and messenger features are generally the fastest way to get support during regular business hours.
This has been Amazing
This has been, by far, the best fitness plan I've ever done! I'm so glad I opted for the custom meal plan. My Coach, Zechariah, is awesome. He's quick to answer questions and offer advice. He tries to incorporate things I like into my meals. I honestly haven't felt deprived at all. Cheating hasn't been an issue because I haven't once felt hungry or like I needed to.
I follow the FLE home workouts. I'm sleeping better. I know I'm getting stronger. I'm losing weight. Over all just feel better.
It's been rewarding and motivating to see results and know I have support from my coach when I need it. I know without question I would not have been as successful if I had tried to do this on my own.
Thank you Zechariah! Thank you Vince. This program is helping me be a better, stronger, healthier, happier version of me!❤️
Thank you so much, Stacy for trusting us to be part of your fitness journey and able to help you with your fitness goal. We really appreciate you and we are rooting for your transformation. We can't wait to hear more from you!

Don't do it
Don't do it, it's a big scam, to let you pay subscription forever without you signing up and without receiving anything!
Hi Peter,

Thank you for taking the time to leave a review regarding your genuine experience with our company. We take reviews seriously and want to authenticate customer experiences to determine how we can better serve customers.

We have searched by the name provided in your review and the email address you provided as supporting information and did not locate you as a customer going back over the past 4 years.

We have helped well over 1,000,000 customers reach their health and fitness goals since our company launched. We understand that not every program is one size fits all for customers, which is why we offer a no-questions-asked money-back guarantee.

If there is more information to validate you are or were a customer, you may update the find reviewer request through Trustpilot.
Sours: https://www.trustpilot.com/review/vshred.com
Dollar v deal 57 shred
About V Shred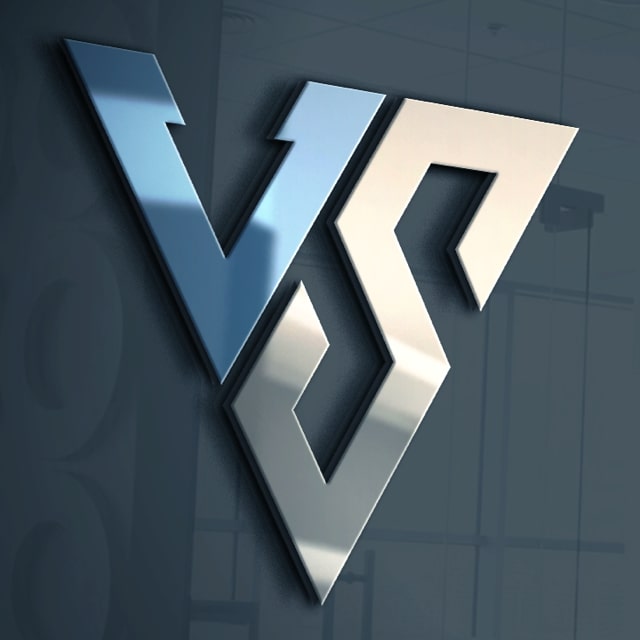 V Shred is an online fitness app and supplement brand for men and women. They've been making waves and have been featured in notable media outlets like NBC, Insider, Livestrong, Men's Variety, Business Insider,Los Angeles Times, and more.
On social media, the brand has an absolutely ripped following of 8m on Facebook, 1m on Instagram, and 2m subscribers on YouTube.
This V Shred review will show you what the brand is all about as we cover the subscription plan, app, supplements, FAQs, customer reviews, and more.
Overview of V Shred
The face of V Shred is Vince Sant. Yes, an interesting name, but also a mega-ripped social media viral star known by many as "the V Shred guy." 
In 2015, Vince and 3 other co-founders, Nick Daniel, Roger Crandall, and Kevin Pearn, set out to build solutions for people who don't have endless money and time to spend on their fitness.
The company started in their Las Vegas headquarterswith just $1,000 and, as of 2020, has grown to a company valued at over $200,000,000.
Not much information is available about the company and their origins, but we do know this: V Shred is a whole movement.
They offer custom diet and fitness programs for men and women alike, supplements to support weight loss, an app for workouts, and a monthly membership that we'll explore later on.
We'll give you all the itty-bitty details in this V Shred review, but first, let's establish the brand's overall pros and cons:
Pros
Offers customized plans for body type, gender, age, and activity level
BBB-Accredited
Positive reviews about effective workouts and diet plans
Membership community support
30-day money-back guarantee
Cons
Poor customer service when it comes to hidden charges, refusing refunds, and ignoring customer contact
V Shred supplements are not sold internationally
A lack of information and transparency about the brand, their products, and prices
How Does V Shred Work?
So, firstly, let our V Shred review get this out of the way and clearly: the brand sells multiple different products and programs, including supplements, fitness programs, an app, and even clothes. 
But we'll mainly discuss one key part of the fitness brand and movement: V Shred University, the monthly membership.
When you sign up for the membership, you'll complete a V Shred body type quiz that determines what category you fall into and ultimately which plans you'll be sent each month for your body type.
That's right, every month you pay $20 to receive a new diet and training plan that keeps your fitness and nutrition exciting and on track.
You'll also get access to the V Shred member community where Vince, the V Shred guy himself, answers questions weekly in his Couch Talk. 
And you won't be on the journey alone, either, because you can join the members-only cool cat club on Facebook where you and people in the same boat as you can support, inspire, and root for each other every step of the way.
You can cancel your membership anytime, don't you fret. This isn't a lifetime commitment. You'll take it month by month. And hey, the first month is only $1, so you can try it out risk-free.
In the next section of our V Shred review, we'll elaborate on the bestsellingfitness plans and supplements offered by the brand.
V Shred Programs Review
Our V Shred review found that the brand offers many fitness plans for a variety of different people with different goals and body types. Take the V Shred quiz to be matched up with the program best suited for you. 
Here are some of the highlights:
Ripped in 90 Days
Fat Loss Extreme
Custom Diet and Training Plan
Toned in 90 Days
Six-Pack Shred
In each of these plans, there is a specific endgame. Some of them are pretty obvious, like, say, getting ripped in 90 days.
But in all of these programs, you receive detailed instructions and guidance that are designed to keep you on track even if you're someone who struggles to stay committed to fitness.
The programs vary in length and are either 8 weeks, 12 weeks, or 90 days. The plans provide meal plan guidance, workout videos that you can complete from anywhere via the app, as well as nutrition information and supplements.
With the Custom Diet and Training Plan, you'll receive actual personal coaching online and an 8-week plan that they create just for you.
V Shred Burn Evolved Review
Burn Evolved is a fat-burning capsule supplement you take 2 of daily. It helps you lose weight with cayenne pepper fruit extract, grains of paradise seed extract, caffeine, EGCG, and yohimbine. 
This formulation comes together to create a bestselling V Shred burn supplement that increasesenergy levels and metabolism, suppresses appetite, and encourages your body to burn more, faster.
One bottle is regularly priced at $67 but is on sale now for $41. If you aren't happy after conducting your personal Burn Evolved + your body experiment, you can request a refund via their money-back guarantee.
The brand also has supplements specifically designed for men, like the V Shred Test Boost Max to increase testosterone.
What is the V Shred diet?
Our V Shred review found that there is no one "V Shred diet" because the programs are intended to include a range of people with different goals.
To get programs tailored for you, take the V Shred quiz to find out which body type category you belong to. Depending on this, your diet may, for example, include V Shred carb cycling, one of the diet methods that the brand absolutely swears by.
You can also buy a Custom Diet and Training Plan for a truly personal experience with real coaching.
Is the V Shred app free?
Technically, yes. The V Shred app is free to download. You get 5 days free for any 90-day program. But after that, you'll have to start paying for new content. Prices vary depending on the program and/or membership you select.
Who is V Shred for?
According to the V Shred body type quiz, the programs are for almost anyone: male or female, in your teens to 60s, weighing up to 400 lbs, with light-to-heavy activity levels.
Comparison: V Shred vs. Openfit
For this V Shred review, we did our research. But let's expand that research to make a helpful comparison between competing brands. Openfitis a similar fitness and nutrition brand with an app, but let's break down what makes each brand special.
Firstly, 3 similarities:
Offers a Fitness app with workout videos and meal plans
Operates as a Subscriptionservice
Supplements available
But here are 3 key differences that set the brands apart:
Openfit has more variety of workouts available on the app
Openfit has live classes taught by real trainers
Openfit subscriptions are 3, 6, or 12 months, not a monthly gig
For more info on Openfit, check out our review on the brand—it's already ready and available just for you.
How Much is V Shred?
Depending on what you're after from V Shred's selection of fitness products and services, the prices will vary, so let's talk numbers. 
First, the membership:
V Shred University membership: $20 per month, charged monthly
First month: $1 only to try it out
Other products and plans that might pique your interest and wallet:
Burn Evolved supplement: $41 on sale now, regular price $67
Ripped in 90 Days: $47 on sale now, regular price $100
Custom Diet and Training Plan: $149 on sale now, regular price $225
V Shred Reviews: What Do Customers Think?
For our V Shred review to truly do you, curious reader, justice, we have to show you customer reviews. This is where the real juicy stuff is at. 
And since the brand site and their social media showcase only positive testimonials and the most incredible body transformations, we also consulted the Better Business Bureau (BBB), the Apple App Store, and TrustPilot to get the real scoop.
On the brand's social media, there are plenty of glowing testimonials from customers who find their bodies "constantly changing for the better" with the Ripped in 90 Days program.
There are also testimonials from customers who joined the V Shred membership and became their own fitspo while supported by the private members-only Facebook group:
"From 330 to 199!! Just left the 200lb club and I couldn't be more proud of myself. This group and program has changed my life!"
But obviously, just looking at the customer reviews and impressive before-and-after picspromoted by the brand themselves isn't going to be an accurate, unbiased assessment of the programs and membership. So, with that, we went truth-digging elsewhere.
Firstly, our V Shred review found that the brand is BBB-Accredited with an A- rating. The 99 customer reviews give V Shred a 2.2/5 stars rating.
Many of the BBB complaints echo the same experience of purchasing the fitness program without the optional meal program but finding that they were charged for the meal program anyway.
One customer said that they tried calling customer service "with no luck" and that the company's "selling practices are very deceptive."
Because this same experience was so common in the BBB complaints, it's clear that there are issues with the company's charging and checkout systems, resulting in some very angry customers who are charged for things they specifically indicated that they did not want.
Likewise, this customer reported that they accidentally purchased the diet program, asked for a refund immediately, and had still not received one 3 weeks later:
"This company is a scam and clearly just wants to cheat unsuspecting people out of their money. I would never recommend doing business with these people."
On the bright side, 139 complaints out of 384 have been resolved by the company. V Shred has proven to be responsive to customer complaints and willing to make compromises and help customers with refunds. 
Still, BBB is a public forum for dealing with customer complaints, so who's to say if customer service would extend the same kindness if these exchanges took place in private emails?
On theApple App Store, the V Shred app has a 4.6/5 stars rating. Negative reviews were very similar to the BBB complaints, with a bunch of people accidentally purchasing more than they wanted to, demonstrating the brand's poor communication of prices.
These unhappy customers were super angry and felt that the company was a "scam" spreading false information and promises.
Still, there were tons of happy customers who praised the workout videos for being challenging, yet still fun and motivating. This V Shred review of the app sums up the easy-to-follow, detailedprogram and the value of their purchase:
"Great workouts and a day by day plan for 3 months. Meal plans and detailed day to day regimen. Amazing product for a great price. I think you get more bang for your buck compared to other programs out there."
Lastly, on TrustPilot, the brand has 3.1/5 stars from 1509 ratings. The good news is that most customer reviews were positive—in fact, 55% of the written customer reviews were 5-star ratings.
Customers are absolutely over the moon about the programs, apps, membership, and customer service.
Fitness enthusiasts attested that the brand gives "very prompt" replies to refund requests, accurate customized plans for individual people, and the most effective workouts and diet plans for quick and long-lasting results.
Despite the negative reviews about customer service refusing refunds, "misleading" and "scamming" customers, the 5-star TrustPilot reviewers are ecstatic and reporting very kind, considerate service:
"I am so pleased with the outstanding customer service! I had signed up and actually had to cancel because I lost my job the following day. They immediately refunded all my money even though they had given me a non-refundable customized diet program!!"
To sum up the pros and cons that customers listed, the positives were effective results, exciting workouts and diet plans, accurate customized plans, and kind customer service.
The negatives were pretty much the opposite, being mostly about unresponsive customer service and poor communication about prices.
With all these mixed reviews, we think you'd have to try out V Shred yourself to make a real judgment call sinceexperiences varyfrom person to person and body to body. 
For a low-stakes trial run, you can pay $1 for one month of the V Shred membership so that even if you hate it, you only hate $1 worth of paid-for content.
Is V Shred Worth It?
So, after all this fuss, has our V Shred review determined if the brand is worth it? Survey says: yes. Well, yes to trying it at least. 
Since the membership is available to try for one month for only $1, why not give it a go? If you don't like what you find, cancel anytime and don't look back.
Because of the negative customer reviews, we warn you to pay close, close, close attention to the prices, since so many people have accidentally purchased a diet plan when they didn't mean to, and then they had trouble getting their precious pennies back.
Just be mindfulof exactly what you are receiving and exactly how much you are paying.
With all that in mind, many satisfied customers have experienced real results through the brand's products and programs. Happy fitness-ing!
V Shred Promotions & Discounts
These are the best deals our V Shred review found on their website: 
Try out 1 month of the V Shred membership for only $1
Sign up on the app and get 5 days free from a 90-day program of your choosing
All supplements and programs are on sale now
V Shredoften has flash sales, so watch out for those sweet money-saving deals! Follow the brand on Instagram or Facebook for the most up-to-date details and never miss a chance to get great value.
Sign up for V Shred
To sign up for the monthly membership, follow these 3 quick steps:
Visit the V Shred website, scroll down to V Shred University, and click "Learn More"
Scroll down to the bottom of the page to "CLICK HERE TO TRY VSU FOR JUST $1!"
Fill out the payment info and you're all set!
Easiest university acceptance ever, right?
FAQ
How do I cancel my V Shred subscription?
The unfortunate thing about V Shred is that for a lot of our most burning FAQs—like, say, how do you cancel a subscription—the brand isn't very forthcoming.
We'd like to provide you with a neat numbered list of how to go about canceling your subscription, but all the brand can say is to email [email protected] to cancel.
What is V Shred's Shipping Policy?
Our V Shred review found that the company ships their Sculpt Nation supplements to the US and Canada only.
Orders process within24hours and tracking information is emailed after the package has shipped. Then it's about 4-6 business days of anxiously stalking your package until it arrives on your doorstep.
What is V Shred's Return Policy?
V Shred gives you 30 days to get your money back if you aren't satisfied with your fitness purchase. Contact the brand by email to request a refund. 
One important caveat is that the custom diet and training plans are exempt from this refund policy.
For supplements, V Shred has a Lifetime Money Back Guarantee where if you don't like your supplement and aren't seeing results after 30 days (ie. the whole bottle), you can receive a refund minus your costs for shipping.
You can mail back unopened supplement bottles but will have to pay for shipping.Alternatively, you can cash in on a 25%refund on the unopened product if you don't want to ship it back.
How to Contact V Shred
To speak to a V Shred customer service agent you can:
---
Looking for more at home fitness brands? Check out these other product reviews:
Peleton
Tonal
Hydrow
WaterRower
Interested in supplement alternatives? Check out Perfect Keto or Athletic Greens
Get Access to Exclusive Deals
Subscribe for free to get exclusive deals in your inbox. 100% privacy
Sours: https://www.honestbrandreviews.com/reviews/v-shred-review/
V Shred Review » Most Comprehensive (NOT an Affiliate) - Weight Loss Review
My father immediately asked: Where have you been. He answered for me: I have. We sat down at the table. He says to his father: - Today I took your daughter's virginity and I want her to become my wife from. Today.
Similar news:
Oksana and Sveta did not come, citing a heavy binge. However, most likely Oksana simply did not want to meet with me, and Sveta, either for the campaign with her, or really went into. A binge. We sat down at the table, and we had already received everything in the morning. I sat down next to Lyudka, we drank, made toasts to a safe trip, to our historical homeland, to lovely ladies, to real men, to those in the sea, etc.
1851
1852
1853
1854
1855