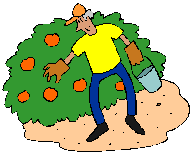 Looking for a local, pick-your-own farm in Minnesota? Scroll down this page and select your region of the state for a list of U-Pick farms in Minnesota, sorted by county. Farms offering organic or sustainably grown produce are identified by the words "organic" and/or "sustainable" in green, next to their name (see "What does Organic mean?"). If they have a website, the name will be in blue and underlined; click on it and it will open their website. And if you are looking for a local farm stand, roadside stand, farm market or local farmer's market, see our new website, dedicated to those! See your state's crop availability calendar for specific dates of upcoming crops.
If you know of any I missed and want to add a farm, click here! I'm making updates for 2020 as fast as I can - if you find anything out-of-date, wrong or not working - please let me know! This website is supported by purchases you make through the links to products on Amazon. As an Amazon Associate I earn from qualifying purchases. This allows me to continue to maintain the website and make improvements!
What's in season in October 2021, and other timely information:
Notes for October 2021: Autumn is upon us and that means you'd better hurry to get blueberries and peaches; apples are already in full swing. Some crops continue until frost, like raspberries, blackberries, figs, corn and tomatoes. Check your area's crop calendar (see this page) and call your local farms for seasonal specific updates.
See these pages to find a local Apple festival, and other festivals. We have a guide to apple varieties and a guide to peach varieties. Also recipes, canning and freezing directions for apples, blueberries, peaches, tomatoes, corn etc.
See our comprehensive list of easy home canning, jam and jelly making, preserving, drying and freezing directions. You can access recipes and other resources from the drop down menus at the top of the page or the site search. If you have any questions or suggestions, feel free to write me! It is easy to make your own ice cream, even gelato, or low fat or low sugar ice cream - see this page. Also note, there are many copycat website listing U-pick farms now. They have all copied their information from here and usually do not ever update. Since 2002, I've been updating the information every day but Christmas; so if you see anything wrong or outdated, please write me!
Minnesota U-Pick Farms and Orchards
Click one of these areas (or click on the map further down this page)
---


We also have our own free and simple, step-by-step, illustrated instructions on canning, freezing and drying many fruits and vegetables, such as how to make jam, apple butter, applesauce, spaghetti sauce, salsa, pickles, ketchup or freezing corn . If you are looking for Canners, mixes, jars, pectin and other canning supplies at the best prices anywhere!
I'm always looking for suggestions of more farms and events to add and feedback about any you have visited, so if you encounter any, just click on the preceding link, as appropriate! And if you have a farm and want to add it or correct the information, please click on the link to "add my farm".
---
Minnesota
Current Weather - click for forecast, or enter a zip code for a different location:
&URL=http%3A%2F%2Fwww.mda.state.mn.us/mngrown">
---
Current Weather - click for forecast, or enter a zip code for a different location:
Sours: https://www.pickyourown.org/MN.htm
Break out your boots and get those pie tins ready, it's strawberry picking season in Knoxville y'all! The moment you step foot on the farm, your taste buds will dance with anticipation.
From syrup and shortcake to ice cream and cobbler, there's no end to the tasty treats you can whip up with these sweet southern fruits! It's no wonder strawberries are adored by both adults and kids alike.
Later in the season, be sure to check all of the other wonder farms for fruit picking near Knoxville.
For your convenience, this post may contain various affiliate links. As an affiliate, and as an Amazon Associate, I earn from qualifying purchases. View the disclosure page for more information.
Tips for Strawberry Picking
1. While strawberry season typically runs from mid-April through mid-June, the exact length can vary from year to year, based on the weather. Be sure to visit the farm's website before going to make sure they actually have berries available.
2. Thanks to the plentiful rains of spring, strawberry farms tend to be muddy. If possible, wear waterproof shoes, like rain boots, and clothes you don't mind getting dirty.
3. Vine-ripened berries always taste the best. For this reason, you should only pick berries that are fully red. If the berry still has patches of white, it is not ready to be picked.
4. Spring weather in East Tennessee can swing between perfectly pleasant and sweltering volcano. On hot days, you can avoid the heat by scheduling your trip right when the farm opens or just before closing time in the evening.
5. Whether it's a cool day or not, you will be out in the sun. Don't forget the sunglasses and sunscreen, if desired.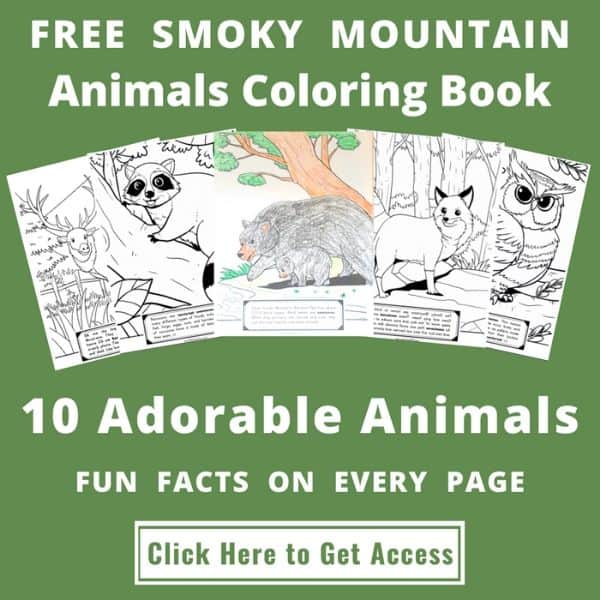 Strawberry Picking Knoxville TN
1. Friendly Farm
1104 Rebel Hollow Road, Tazewell
(865) 247-1874
website
In addition to blackberry and strawberry picking, this farm hosts amazing family-fun days throughout the year.
2. Hyde Farms
7545 Highway 411 South, Greenback
(423) 667-6981
website
In addition to u-pick strawberries, this farm also offers a variety of pre-picked produce and farm-fresh pork at their farm stand.
This farm also has a variety of family-fun days throughout the year including concerts, touch-a-truck events, and more!
3. King's Hydrofarm
3238 Tipton Station Road, Knoxville
(865) 660-9655
In addition to strawberry picking, this farm offers pick-your-own herbs, and various other fruits and vegetables in season. This farm uses hydroponic growing practices.
4. Mountain Meadows
website
This strawberry farm is not opening for the 2020 season but will be selling a variety of berries at farmers' markets instead. They may reopen for pick-your-own next year.
5. Rutherford's Farm
3337 Mint Road, Maryville
(865) 518-1311
website
One of the most popular farms in the area, Rutherford's offers strawberry picking, broccoli picking, and occasionally other crops throughout the growing season.
6. Sweet Life Farm
2280 Little Sycamore Road, Tazewell
(423) 268-4785
website
In addition to strawberry picking, this farm offers fresh local honey.
7. T and J Farm
570 Fagin Road, Madisonville
(423) 435 – 2906
website
This farm specializes in strawberries with both u-pick and pre-picked options.
Strawberry Recipes
Not only are farm visits a blast, they also offer a great opportunity to teach kids about healthy eating. Try some of these delicious strawberry recipes today.
More East TN Family Fun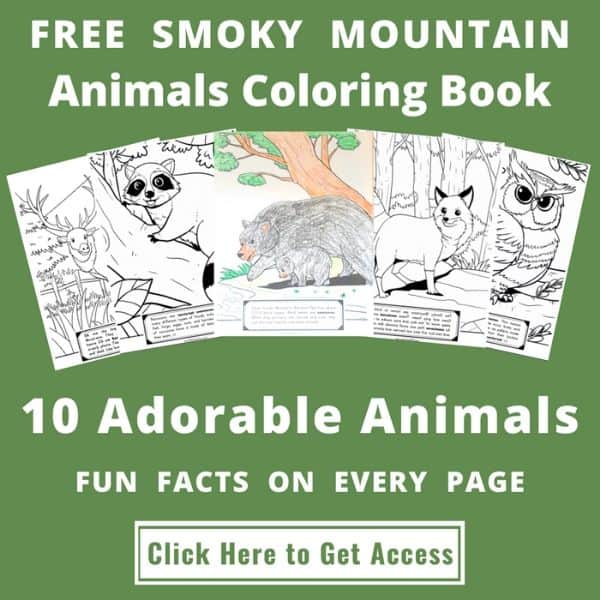 Categories Tennessee FunTags Knoxville TN, outdoor activities, springSours: https://easttnfamilyfun.com/pick-your-own-farms-in-knoxville-maryville-the-smoky-mountains-and-more/
10 U-Pick Farms &
Orchards
8. Half Crown Hill Orchard
600 N. Branch Road, McDonald, PA 15057
412.913.4981
Open weekends/Tuesdays/Thursdays & private outings during apple harvest season. There are a variety of delicious options to go home with after you're done apple picking in Pittsburgh. You might never need to see a doctor again.
9. Norman's Orchard
2318 Butler Logan Road, Tarentum, PA 15084
724.224.9491
June-Oct: T-Sa: 10am-6pm; Su: 12-5pm (or by appointment)
Featuring heirloom apples, cherries, berries and more! The harvest is waiting for you at this orchard, where the Pittsburgh pickings are ripe.
10. Soergel Orchards
2573 Brandt School Road, Wexford, Pa 15090
724.935.1743
Summer Hours (3/14 - 12/26): M-Sa: 9am-8pm; Su: 9am-6pm.
Winter Hours (12/27 - 3/13): M-Su: 10am-6pm
Call ahead for pick-your-own strawberries and blueberries; specialty is apple orchard, including Gala, Rome and Jonathan apples. Year-round market house has local meats and other goods, as well as bakery, wine shop, ice cream and more.
Sours: https://www.visitpittsburgh.com/restaurants-culinary/farms-farmers-markets/u-pick-farms/
KCOY 12 On the Road: Plump and Juicy Strawberry Roadside Stands
Search Our Site
Important Information
COVID-19 Information
Read the latest COVID-19 Information
Pet Policy
No dogs, please. Thank you!
About our Family Farm
Our family owned and operated Northern New Jersey farm seasonally features hundreds of acres of fresh fruits and vegetables, pumpkin picking, strawberry picking, raspberry and blackberry picking, apple picking, farm education, group tours, private tours, birthday parties, corporate events, and fun for the whole family.
Our farm market is and our shelves are stocked with a full line of fresh fruits, vegetables, freshly baked pies, and other delicious baked goods, dairy products, Vermont and New Jersey maple syrups, local honey, our own jellies, jam, sauce and salsa, and a fantastic selection of local products from local vendors – neighbors and friends in our community. Some of our selection includes Arctic Meats, Growing Dirt grassfed meats, and pot pies, Greene's Beans Coffee, beautiful local gift boxes and baskets, John Deere toys, and more.
Donaldson Farms also offers seasonal family fun with attractions including a corn maze, pick-your-own fields, hayrides, pony rides, and more!
Thank you for supporting local agriculture – since 1906! Your continued dedication to visit and shop at our farm and other local businesses allows us to continue farming in our community.
Enjoy all that our farm has to offer you and your family throughout the seasons!
Sincerely,
Greg & Katie Donaldson, Our Family, and Staff
Sours: https://donaldsonfarms.net/
Near stands fresh me strawberry
CT Grown Information
Pick-Your-Own Listings

Follow our Pinterest page.
KEY FOR THE PYO LISTINGS:
SF Small Fruit - strawberries, blueberries, raspberries, currants, gooseberries, etc.
LF Large Fruit - apples, peaches, pears, plums, cherries, etc.
V Vegetables - tomatoes, cukes, peppers, squash, etc.
F Flowers - local flowering annuals for cutting.
P Pumpkins - pumpkins, and, as noted in text, possibly gourds and other fall items.
C Christmas Trees - trees, and possibly other holiday greenery.

Listings by County
Fairfield County
BEARDSLEY'S CIDER MILL & ORCHARD, LLC LF
278 Leavenworth Road (Route 110)
Shelton, CT 06484
203-926-1098
Peaches and Plums Aug-Sept. PYO apples Sept-Oct (weekends only). Watch cider made on site. Farm-baked pies, cider donuts, maple syrup, local honey, hard cider kits, and gifts. Open Aug-Dec 10am-5:30pm.
BLUE JAY ORCHARDS, INC. LF P
125 Plumtrees Road
Bethel, CT 06801
203-748-0119
Seasonal PYO apples and pumpkins. Scenic wagon rides through the orchard Sept. & Oct. weekends. Fruit pies from our own bakery. Cider donuts and so much more in our farm market.
BUCCIARELLI FARM F
139 Ponus Avenue
Norwalk, CT 06850
203-847-8892
Choose and cut flowers. Choice of zinnias, snap dragons, asters, dahlias, and celosia. We also have local honey, jams, jellies, our vegetables and fruit for sale at the farm stand.
P C
40 Sugar Lane
Newtown, CT 06470
203-426-5487
Seasonal PYO pumpkins, corn maze, hay rides on weekends in Oct. Choose-and-cut Christmas trees, wreaths and sprays. Visit our farm stand for veggies and pre-picked fruit.
COLD VALLEY CHRISTMAS TREE FARM C
55 Hayes Street
Easton, CT 06612
203-268-2739
[email protected]
Cold Valley Christmas Tree Farm will be open November 25 to December 24. You may select and tag a tree and/or cut it any day before Christmas. Call 203-268-2739 for more information. Watch for us on Facebook!
JONES FAMILY FARMS SF V P C O
606 Walnut Tree Hill Road
Shelton, CT 06484
203-929-8425
PYO strawberries and blueberries, pumpkins and Christmas trees. Award winning winery (with tasting room) and Harvest Kitchen cooking studio. 400 acres, seven-generation family fun.
MAPLE ROW FARM C
229 Stepney Road
Easton, CT 06612
203-261-9577
Over 200 acres of countryside from which to cut your Christmas tree. Weekend hayrides offered. The magic of Christmas begins here!
SILVERMAN'S FARM SF LF P
451 Sport Hill Road
Easton, CT 06612
203-261-3306
PYO apples, peaches, raspberries and blueberries. Five acre animal park, greenhouse and gifts, county market, fresh-baked pies, local honey, New England jams, sweet cider, apple dumplings, pumpkins and Christmas trees. Check website for more information.
WARRUP'S FARM P C
11 John Read Road
Redding, CT 06896
203-938-9403
PYO pumpkins and Christmas trees. Hayrides on October weekends & Columbus Day Monday. Also our own maple syrup, gourds, winter squash and more. See website for hours and directions.
Hartford County
4-H EDUCATION CENTER AT AUERFARM SF F C
158 Auerfarm Road
Bloomfield, CT 06002
860-242-7144
The 4-H Education Center at Auerfarm has PYO blueberries, raspberries and cut flowers starting the first week of July!
BELLTOWN HILL ORCHARDS, LLC LF SF P
483 Matson Hill Road
South Glastonbury, CT 06073
860-633-2789
PYO June-Nov. Cherries, blueberries, apples, peaches, nectarines, pears, plums and more. Farm market open May-Feb. Call ahead or check website for picking info.
BERRUTI'S HARVEST HOUSE LF P F
1098 Main Street
South Glastonbury, CT 06073
860-657-8158
PYO apples & flowers. Our nostalgic farm stand also has baked goods, fruits, & veggies, local honey, & maple syrup. Open Mon.-Sat. 8-6, Sun. 8-6, May-Dec. Mon-Sun 8-6.
BOTTICELLO FARMS, LLC V
209 Hillstown Road
Manchester, 06040
860-649-2462
PYO tomatoes, peppers, squash, and other vegetables. Apr.-Jun.: annual flowers and vegetable plants. Jul.-Oct.: corn, peppers, tomatoes, squash, pumpkins, fruit, and more. November-December: Xmas trees and wreaths.
BROWN'S HARVEST SF P V F
1911 Poquonock Avenue
Windsor, CT 06095
860-683-0266
Family owned and operated since 1864. Open May with asparagus and flowers. PYO strawberries in June. PYO pumpkins, hayrides, mums and Corn Maze Sept-Oct. Please check our website and Facebook page for updates.
BURGESS NURSERY C
373 Deming Street
South Windsor, CT 06074
860-644-1966
Welcome to Burgess Nursery, where you can tag your Christmas tree one week, and come back to cut it down, fresh, for your holiday season. Come visit our Cut Your Own Christmas tree farm in South Windsor, Connecticut this year.
BURKE RIDGE FARMS P
95 Wapping Wood Road
Ellington, CT 06029
860-896-0888
PYO pumpkins with hayrides and corn maze. Fall festivities.
CLARK FARM, INC. LF SF P
29 Bushy Hill Road
Granby, CT 06035
860-653-4022
Over 15 varieties of PYO apples. Wagon rides, fresh cider, & donuts. Blueberries, peaches in fall, raspberries, bakery & ice cream.
DEMARIA FAMILY FARM, LLC C
1165 Edgewood Road
Kensington/Berlin, CT 06037
860-828-6724
Cut Your Own Christmas trees, hayrides. Open Thanksgiving. Friday-Weekends 9-4. Weekdays 2-4. Saws provided, gift shop-wreaths, greens, cemetery boxes, kissing balls, snacks. Hayrides year round by appointment. Credit cards accepted.
DONDERO ORCHARDS, LLC LF SF V
529 Woodland Street
South Glastonbury, CT 06073
860-659-0294
PYO apples, peaches, plums, blueberries, strawberries, raspberries, lettuce, peas and green beans. Visit our farm stand, bakery, and greenhouse. Award-winning jams, pickles, pies, and pesto. We are open every day May-December.
DONDERO ORCHARDS, LLC - MOUNTAIN VIEW FARMS LF SF V
3582 Hebron Avenue
Glastonbury, CT 06033
860-430-2122
PYO apples, peaches, plums, blueberries, strawberries, raspberries, blackberries, eggplant, peppers and tomatoes. Visit our farm stand and PYO operation. Award-winning jams, pickles, pies, and pesto. We are open every day June-October.
DRAGHI FARM LF SF
379 Scantic Road
East Windsor, CT 06088
860-282-9063
Farm stand Open July thru Oct 8-6 daily. PYO peaches, plums, nectarines, apples, raspberries, blackberries, blueberries, vegetables, or, fresh picked available at our farm stand. Homemade pies, local honey.
DZEN BLUEBERRY HILL AND DZEN STRAWBERRY HILL SF C
87 Barber Hill Road
East Windsor/South Windsor line, CT 06016
860-648-1355
Pick-your-own strawberries, blueberries, and Christmas trees. Fresh picked available.
DZEN TREE FARM, INC. SF C
215 Barber Hill Road
South Windsor, CT 06074
860-648-2233
We offer 3 acres of pick-your-own blueberries in July and 100 acres of cut-your-own Christmas trees in December. Visit www.dzentreefarm.com for more information.
EASY PICKIN'S ORCHARD LF SF V P O
46 Bailey Road
Enfield, CT 06082
860-763-3276
[email protected]
July through October. PYO apples, raspberries, blueberries, vegetables, herbs, flowers and pumpkins! Produce for sale at our stand. Special activities in fall orchard season. Visit www.easypickinsorchard.com , and LIKE us on Facebook!
FERNDALE BERRY FARM SF V
282 Southington Road
Kensington, CT 06037
860-829-8282
[email protected]
Pick Your Own Blueberries. July-August. We welcome families to visit our farm and enjoy the berries. Also available--Heirloom and hybrid tomatoes from July-September. Fresh garlic, as supplies last.
FUTTNER'S FAMILY FARM, LLC V
723 Silver Lane
East Hartford, CT 06118
860-569-4138
PYO tomatoes, peppers, eggplant July-frost. Bring your own containers. We are 1/4 mile east of Rentschler Field in East Hartford. Saturdays only: 9am-4pm. Hours subject to change. Call ahead.
GILSON FARM GREENHOUSES SF
57 Wapping Road
Windsorville, CT 06016
860-623-0409
PYO blueberries in Jul. & Aug. Blueberry fields are netted & covered. Children welcome. Call for picking dates & picking conditions.
HRUBIEC FARMS SF C
421 Southington Road
Kensington, CT 6037
860-828-4281
Pick Your Own blueberries in July-Aug: Mon-Sat 8am-12pm. No Sunday picking. Christmas trees: Pre-Tag in Nov. Cut Your Own from Thanksgiving-Dec. Saws supplied.
KARABIN FARMS LF P C
894 Andrews Street
Southington, CT 06489
860-620-0194
Scenic wagon rides to PYO apples & pumpkins Fri-Mon, Sept and Oct. Christmas trees weekends in Dec. Country store open daily Apr-Dec, weekends January -March.
KURAS FARMS, LLC SF P V
1901 Mountain Road
West Suffield, CT 06093
860-668-2942
[email protected]
PYO blueberries Jul. 5-Sept. 1. Raspberries Jul. 5-20 & Sept. 1-Oct 1. Retail farm stand, all homegrown, Jul. 5-Oct 1, vegetables and specialties.
LOST ACRES ORCHARD LF
130 Lost Acres Road
North Granby, CT 06060
860-653-6600
PYO apples, wagon rides on weekends in Sept. & Oct. Farm store and bakery open all year. Fresh-picked fruit in season. Three major quilt events a year. Call for hours. Follow us on Facebook.
PETERSEN FARM F
125 Burgess Road
South Windsor, CT 06074
860-282-1747
PYO flowers! Two plus acres of a wide variety of flowers to choose from. Vegetables also available on farm stand.
RED HILL TREE FARM C
37 South Main Street
East Windsor, CT 06088
860-627-9728
10 acres Cut Your Own Christmas trees. Open Friday after Thanksgiving. Hours are Mon-Thurs 1PM - Dark; Fri-Sun 9am-Dark. Saws provided. Precuts available. Wreaths, cemetery boxes, and kissing balls.
ROBERTS ORCHARD LF
125 Hill Street
Bristol, CT 06010
860-582-5314
Seasonal business open from Sept-Nov, featuring PYO apples through the end of October. Open Tues-Sat: 9 am-5:30pm, or Sun: 10:30am-5:30am. Closed Mondays. For more information, check Facebook.
ROGERS ORCHARDS - SHUTTLE MEADOW FARM LF P
336 Long Bottom Road
Southington, CT 06489
860-229-4240
PYO apples. Fun for the whole family, kids too! Fri.-Sun. & Mon. holidays in Sept. & Oct. 10-5 weather permitting. Farm market with pies & cider donuts.
ROGERS ORCHARDS-SUNNYMOUNT FARM LF
2876 Meriden-Waterbury Road
Southington, CT 06489
203-879-1206
PYO apples. Fun for the whole family, kids too! Fri.-Sun. & Mon. holidays in Sept & Oct. 10-5 weather permitting. Farm market with pies & cider donuts.
ROSE'S BERRY FARM, LLC SF
1200 Hebron Avenue (Route 94; exit 8 off Route 2)
Glastonbury, CT 06033
860-657-3119
PYO strawberries, June. Stand opens in May w/flower & veggie plants, farm-made pies & jams. Native produce, pumpkins, bouquets, mums & gifts.
ROSE'S BERRY FARM, LLC LF SF P C
295 Matson Hill Road
South Glastonbury, CT 06073
860-633-7467
PYO berries, apples, pears, pumpkins, Xmas trees. Jam, farm pies. Sunday breakfast Jun.-Oct. Fall hayrides & more! Groups by appt. Call for hours.
THE PICKIN' PATCH SF P V F
215 Nod Road
Avon, CT 06001
860-677-9552
The area's largest selection of PYO and picked veggies & small fruits! Stand open April-Oct w/flowers & plants. Free hayrides to PYO pumpkins fields on weekends.
Litchfield County
ANGEVINE FARM, LLC P C
40 Angevine Road
Warren, CT 06754
860-868-7226
Beautiful views for PYO Christmas trees, and over 50 unique varieties of pumpkins, squash, and gourds. The Harvest Barn is filled with locally made gifts and artwork. Visit for a pumpkin and tag your Christmas tree. For more info see us on Facebook, angevinefarm.com, or call.
AVERILL FARM LF C
250 Calhoun Street
Washington Depot, CT 06794
860-868-2777
10th generation scenic hilltop farm stand with bakery, hard and sweet cider & related fall items open mid-Aug-Nov. PYO apples and pears through Oct. Christmas trees and wreaths after Thanksgiving. Vegetables, flowers, pumpkins for sale at stand.
BUNNELL FARM P F
498 Maple Street
Litchfield, CT 06759
860-567-9576
PYO flowers starting Aug 1. Horse-drawn & tractor rides to PYO pumpkins and gourds with corn maze and farm stand. Open weekends late Sept. through Oct.
DEEPLY ROOTED FARMS, LLC SF P C
91 Terryville Road
Harwinton, CT 06791
Litchfield County
860-921-3434
PYO strawberries June through October! PYO raspberries and ornamental fall gourds, squashes and pumpkins. Choose and cut Christmas trees. For more information, please visit us on Facebook, www.deeplyrootedfarms.net, or call.
ELLSWORTH HILL ORCHARD AND BERRY FARM LLC LF SF P V F
461 Cornwall Bridge Road (Route 4)
Sharon, CT 06069
860-364-0025
PYO and fresh ready picked strawberries, cherries, blueberries, raspberries, plums, peaches, pears, apples & pumpkins. June-Nov. Call for hours.
EVERGREEN BERRY FARM SF
435 Bassett Road
Watertown, CT 06795
860-274-0825
PYO blueberries. Open daily mid July-mid August: 8am-8pm. From mid-August-September: Tuesday, Thursday and Saturday: 8am -12pm. Call for conditions.
HARRIS HILL FARM P
106 Ridge Road
New Milford, CT 06776
860-354-5856
[email protected]
Family owned and operated farm in scenic Litchfield Hills. Open weekends during October for Pick-Your-Own pumpkins. Farm animals. Hay rides. Free parking. No entrance fee.
LAUREL VIEW FARM C
10 Welton Road
Roxbury, CT 06783
[email protected]
Cut Your Own and pre-cut Frasier, Concolor, and Canaan Fir, Blue and White Spruce. Contact us for more information.
MAPLE BANK FARM, LLC SF
57 Church Street
Roxbury, CT 06783
860-354-7038
PYO blueberries July & Aug, Wed-Sun. A family farm since 1730. Stand open May-Dec, Tues-Sun. We also grow apples, corn, tomatoes, carrots and more.
MARCH FARM LF SF P V C
160 Munger Lane
Bethlehem, CT 06751
203-266-7721
PYO strawberries, blueberries, cherries, apples, peaches, & pumpkins. Hayloft playscape, corn maze (Sept. & Oct.), hiking trails, picnic area. Farm market with bakery. Open May - Dec.
STARBERRY FARM SF LF V
47-81 Kielwasser Road
Washington, CT 06794
860-868-2863
[email protected]
40 variety of peaches, yellow and white, July-September, cherries in June, plums, pears, Zestar, Honey Crisp and Cortland apples. Open daily. Call before you come for picking availability.
TONNS ORCHARD LF P F C
270 Preston Rd. (off Route 72)
Terryville, CT 06786
860-585-1372
PYO Aug.-Oct. Sat, Sun., & holidays 10am-5pm. Apples, peaches, plums, pumpkins. Xmas trees in Dec. PYO flowers Jul.- Oct. at 418 Milford Street in, Burlington.
TOWILL'S CHRISTMAS TREE FARM C
370 Harwinton Avenue
Plymouth, CT 06782
860-283-9436
Choose and cut Christmas trees. We provide saws, carts, and tree baling (wrapping). We grow Fraser fir, Balsam fir, Canaan fir, Concolor fir, blue spruce, and white pine. Availability varies each season.
Middlesex County
CONNWOOD FORESTERS, INC C
39 Cherry Hill Road
Rockfall, CT 06481
860-349-9910
Visit Connwood's Cut Your Own Christmas tree farm in Rockfall, Connecticut, across from Wadsworth Falls. Bring the family! Pick the perfect tree! Any tree $45. Decorate a wreath $12. Local products for sale. Thanksgiving-Christmas: Sat-Sun 10am-4:30pm.
LYMAN ORCHARDS SF LF P
32 Reeds Gap Road
Middlefield, CT 06455
860-349-1793
Celebrating 275 years! PYO strawberries, blueberries, peaches, pears, apples, pumpkins, and more. Apple Barrel Market open daily March- Dec; 45 holes of golf; corn and sunflower mazes; special events for whole family. Like us on Facebook, and check in on our Twitter & Instagram sites.
MILLER TREE FARM & MILLER'S TRI-MOUNTAIN SUGAR HOUSE C O
301 Tri Mountain Road
Durham, CT 06422
860-349-9511
Open Thanksgiving-Christmas, 9am to dusk. Cut-your-own Christmas trees; saws and carts available. Free bailing. Over 30 acres of assorted exotic varieties. Visit our Christmas shop. Call for more information about our maple sugarhouse.
SCOTT'S CONNECTICUT VALLEY ORCHARDS LF SF P
274 Kelsey Hill Road
Deep River, CT 06417
860-526-9633
Pick-your-own starts in early Jul. to Sept. with blueberries, late Jul.-mid Sept. for peaches, late Aug. through Halloween for apples, and late Sept. on for pumpkins.
SCOTT'S FARM AND GREENHOUSES SF F
81 Plains Road, Route 153
Essex, CT 06426
860-767-7059
Strawberries, June, PYO flowers from early July until mid-October. We have dahlias, zinnias, sunflowers, snaps, celosia, cosmos, and 30 additional varieties for your cutting pleasure.
STAEHLY FARM AND WINERY P C
278 Town Street
East Haddam, CT 06423
860-873-9774
Farm Winery: May-Oct. Pumpkin Patch weekends in October. Fourteen acres of Choose and Cut Christmas trees, offering 8 varieties of trees, wreaths, kissing balls and more, starting day after Thanksgiving. Call for seasonal hours.
New Haven County
BELINSKY FAMILY FARM LF P C
124 Moose Hill Road
Oxford, CT 06478
203-888-0322
PYO from Aug-Oct. A family-owned farm serving the public with dedication and commitment.
BISHOP'S ORCHARDS FARM MARKET LF
1916 Middletown Avenue
Northford, CT 06472
203-458-PICK(7425)
[email protected]
Open weekends in Sept & Oct 10-5. PYO apples and farm market products including pies, cider and apples. Guilford market open year round.
BISHOP'S ORCHARDS FARM MARKET & WINERY LF SF P
1355 Boston Post Road
Guilford, CT 06437
203-458-PICK(7425)
[email protected]
PYO from June-Oct with strawberries, blueberries, raspberries, peaches, pears, apples & pumpkins. Corn Maze and Sunflower Mazes - check our website www.bishopsorchards.com for dates and times. Year-round farm store with bakery and winery.
CLOVER NOOK FARM P
50 Fairwood Rd
Bethany, CT 06524
203-393-2929
Pick Your Own pumpkin patch open mid-September-October 31st. Wagons are provided for use when browsing the field.
DRAZEN ORCHARDS LF
251 Wallingford Road
Cheshire, CT 06410
203-272-7985
[email protected]
Our scenic orchard offers PYO apples, peaches, pears and plums in season, August to October. Contact us for current availability. CT Grown vegetables, apple cider, cider donuts in season, local and CT Grown honey. Weekend wagon rides to picking areas. Enjoy our picnic area. Visit us on Facebook.
GLENDALE FARMS SF
203 Herbert Street
Milford, CT 06460
203-874-7203
PYO strawberries.
HICKORY HILL ORCHARDS LF P
351 South Meriden Road
Cheshire, CT 06410
203-272-3824
PYO peaches, apples, pears and pumpkins on 33 acres. Scenic pond and picnic areas. Gourmet country store, bakery, hayrides and school group tours.
NORTON BROS. FRUIT FARM, LLC LF SF
466 Academy Road
Cheshire, CT 06410
203-272-8418
PYO blueberries, raspberries, apples, pears, peaches. Fresh plums, veggies, cider, donuts, pies, hay, pumpkins & more. Hayrides, tours, & parties too!
RAGLAND FARM C
14 Lum Lot Road
Southbury, CT 06488
203-264-6732
Ragland Farm is a family owned farm in business since the 1700's. We offer choose and cut your own Christmas trees as well as precut trees and maple syrup. We are conveniently located on Route 6 in Southbury at the Southbury/Woodbury town line.
ROSES FOR AUTISM @PINCHBECK ROSE FARM F
929 Boston Post Road
Guilford, CT 06437
203-453-2186
We are cleaning our greenhouse of our famous fragrant rose bushes. Call for Dig Your Own rose bush dates! Retail: Monday-Saturday for fresh CT Grown roses, lilies, gerberas, year round!
ZENTEK FARMS V
325 Higgins Road
Cheshire, CT 06410
203-272-0444
PYO peppers (yellow, hot, bell, cherry, long sweet), eggplant, tomatoes (plum), beans (flat, round, shell). Also retail farm stand.
New London County
Blueberry Intervale SF
23 Route 165
Preston, CT 06365
860-885-1560
[email protected]
We have blueberries we sell at the stand or PYO blueberries. The field is a gorgeous spot secluded and private that mixes with nature. A nice relaxing PYO experience.
GRANT'S BERRY PATCH SF P V
188 Mell Road
Lisbon, CT 06351
860-376-5625
Family owned and operated farm specializing in PYO berries in addition to fresh veggies, sweet corn, pumpkins, and a great family experience!
HOLMBERG ORCHARDS LF SF P V F
12 Orchard Lane
Gales Ferry, CT 06335
860-464-7305
PYO apples, pears, pumpkins, peaches, raspberries, blueberries. Farm market with bakery & farm winery on site. Open daily.
MAPLE LANE FARMS SF C
57 N.W. Corner Road
Preston, CT 06365
24 Hour PYO info: 860-887-8855
[email protected]
PYO blueberries and raspberries, and Cut Your Own Christmas Trees. Hours change with seasons. Please call our 24 hour Info Line at 860-887-8855. Visit our website at maplelane.com.
OLSEN'S CHRISTMAS TREES C
319 Ekonk Hill Road (Rte. 49 North)
Voluntown, CT 06384
860-376-2370
Olsen's has ten acres of trees. Wide variety. Same price for trees up to 14 feet tall. Gift shop, trees baled. We open day after Thanksgiving: Wed-Fri 12pm-4:30pm; Sat-Sun 9am-4:30pm. Credit cards accepted on weekends. See www.ctchristmastree.org for more info.
PRIAM VINEYARDS SF
11 Shailor Hill Road
Colchester, CT 06415
860-267-8520
Fresh wine grapes during harvest season, Sept.-Oct. Wine tasting available Mar.-Dec., Fri.-Sun. 11am-5pm for a fee. The 40-acre farm has 25 acres of grapes with a breathtaking 35-mile view.
SCOTT'S YANKEE FARMER, LLC LF SF P F
436 Boston Post Road (Route 1)
East Lyme, CT 06333
860-739-5209
PYO strawberries Jun.; raspberries Jul. Flowers July & Aug.; blueberries July & Aug.; peaches Aug. & Sept.; apples Sept. & Oct.; pumpkins Sept. & Oct. Farm stand Apr.- Dec. 31, 9am-5:30pm.
WEST GREEN FARM, LLC LF
119 West Town Street
Lebanon, CT 06249
860-642-6745
Pick-your-own apples. Call ahead or visit our website or Facebook page (www.facebook.com/westgreenfarm) for picking information.
WHITTLES WILLOW SPRING FARM LF P
1030 Noank Ledyard Road
Mystic, CT 06355
860-536-3083
Spend quality time with your family creating unforgettable memories wandering our orchards and taking family photos with the Great Pumpkin! PYO apples, pumpkins taking in spectacular view of our farm.
Tolland County
BASTIANI'S BLUEBERRY FARM SF
211 East Street
Hebron, CT 06248
860-228-3868
We are a family owned and operated PYO blueberry farm. Season begins about July 7-14th, depending on the year, and runs 6-8 weeks. Call the farm this summer for hours of operation and further information.
DZEN'S SADDS MILL TREE FARM C
20 Sadds Mill Road
Ellington, CT 06029
860-644-4575
Cut Your Own Christmas trees. Specializing in Fraser Fir up to 10 feet. Panoramic view. Free tree baling on weekends.
HICKORY RIDGE TREE FARM C
108 South River Road
Coventry, CT 06238
860-918-3416
50-acre Christmas tree farm. Canaan Fir, Fraser Fir, Blue Spruce, & White Pine. Pre-cuts available. Saws & carts provided. Free baling.
HUNTS CHRISTMAS TREE FARM C
80 Woodbridge Road
Coventry, CT 06238
860-742-6525
Open after Thanskgiving 9am-5pm every day. White & Blue Spruce. Saws & rope supplied. Free baling and tree removal bag. Santa everyday!
JOHNNY APPLESEED'S FARM LF
13 Schoolhouse Road
Ellington, CT 06029
860-875-1000
PYO peaches and apples from dwarf trees. Fresh produce at our stands at 185 West Road (Rte 83) in Ellington and 244 Hartford Turnpike (Rte 30) in Tolland.
JOHNNY APPLESEED'S FARM LF
231 Somers Road (Route 83)
Ellington, CT 06029
860-875-1000
PYO apples and pumpkins, corn maze, free tractor rides on weekends in the fall. Fresh produce at our stands at 185 West Road (Rte 83) in Ellington and 244 Hartford Turnpike (Rte 30) in Tolland.
PESCE FARM SF
66 Hebron Road
Bolton, CT 06043
860-643-5712
PYO strawberries; pre-picked available. Wholesale and retail sales. Enjoyable picking in the cool climate of the Bolton Hills.
SCANTIC VALLEY FARM SF P
327 Ninth District Road
Somers, CT 06071
860-749-3286
PYO strawberries in June. Pumpkins & corn maze late Sept.-Oct. Call for hours.
WINTERBROOK FARM SF
116 Beffa Road
Stafford Springs, CT 06076
860-684-2124
PYO blueberries. No pesticides, herbicides, synthetic chemicals. Open about Aug 1 - Sept 15, weather permitting. Also, hay for sale Call for hours and conditions.
WRIGHT'S ORCHARD & DRIED FLOWER FARM LF P
271 South River Road
Tolland, CT 06084
860-872-1665
PYO apples and pumpkins. Also available in our farm stand are blueberries, blackberries, tomatoes, mums, pies, veggies and more. Visit our 19th Century dried flower barn and gift barn. Open daily late July-Dec 24.
Windham County
18TH CENTURY PURITY FARMS AT THE HALL HOMESTEAD LF
701 Squaw Rock Road
Moosup, CT 06354
860-564-8733
PYO apples grown with organic methods (not certified). Many heirloom apples available. Pet friendly. Saturdays, 1pm-6pm, for the months of September through November.
BZ BERRY FARM SF
218 Calvin French Road
Sterling, CT 06377
860-774-0177
[email protected]
BZ Berry Farm (formally known as Tikkanen's Berry Farm) is a PYO berry farm for many years. The main crop is blueberry. The 2020 summer berry picking season will be early July to early September.
BUELL'S ORCHARD LF SF P V F
108 Crystal Pond Road
Eastford, CT 06242
860-974-1150
[email protected]
PYO apples, peaches, blueberries, strawberries, pumpkins. Our own apple cider and apple donuts. Fresh vegetables. Seasonal hours - please check our website for details. Like us on facebook!
CREAMERY BROOK BISON P
19 Purvis Road
Brooklyn, CT 06234
860-779-0837
Public wagon rides to see the bison. Pick and decorate your own pumpkin. $10/person. Open 2pm the following weekends in October for Public Tours: October 22, 23, 29, 30, 2016. Private Groups: Call us for reservations an day of the week in October.
De FAZIO ORCHARD AND GREENHOUSES LF F P
1393 North Road
Dayville, CT 06241
860-774-3799
[email protected]
DeFazio Orchard and Greenhouses is a family owned farm growing fresh fruits, vegetables, and flowers. We also offer variety of Pick-Your-Own fruits seasonally. Open 7 days a week from 9am-6pm.
DEVON POINT FARM P
54 Joy Road
Woodstock, CT 06281
860-974-9004
PYO Pumpkin Patch-open weekends in Fall. Hayrides, our own raw apple cider from unsprayed apples, cider donuts, and fun for all. See our website: devonpointfarm.com for hours and directions.
FORT HILL FARMS AND GARDENS SF P F
260 Quaddick Road
Thompson, CT 06277
860-923-3439
Destination farm offering seasonal diversity. Over 70 gardens to stroll. PYO lavender, blueberries & pumpkins. PYO The Farmer's Cow ice cream flavors, milk, cider. Visit our corn mazes.
HIGH SPRINGS ORCHARD LF SF P
47 Dividend Road
Woodstock, CT 06281
860-315-7567, 860-993-4732
Country store offers farm fresh vegetables, jams, jellies, cider, famous Grandma Miller pies. PYO blueberries, peaches, apples. Enjoy family atmosphere. June-Dec. Tues-Sun 10am-5pm. Closed Mondays. Call ahead for picking hours.
HORSE LISTENERS ORCHARD LF SF P V
317 Bebbington Road
Ashford, CT 06278
860-429-5336
This orchard is on 153 acres in Ashford & offers many activities Aug-Dec including hayrides, pony rides, & tours.
LAPSLEY ORCHARD LF SF P F
403 Orchard Hill Road
Pomfret Center, CT 06259
860-928-9186
[email protected]
At Lapsley Orchard the picking is fun and easy. Spend some time exploring the apple orchards, blueberry fields, and pumpkin patches.- you can pick your own flowers and herbs, too. For more information, check our website: www.lapsleyorchard.com
RASPBERRY KNOLL FARM SF V F P O
163 North Windham Road
North Windham, CT 06256
860-786-7486
[email protected]
PYO raspberries, blueberries. Cut-your-own flowers/herbs. Containers supplied. At farm stand: vegetables, raspberries, blueberries, strawberries, blackberries, herbs, variety of berry jams, fresh and dried flowers. Open mid May- Early Sept. Call or check website/facebook page for days and hours.
Sours: https://portal.ct.gov/DOAG/ADaRC/Publications/Connecticut-Pick-Your-Own-Farms-By-County
KCOY 12 On the Road: Plump and Juicy Strawberry Roadside Stands
Probably, my bare ass was at the traffic lights a kilometer away, as from the darkness bursts of laughter and voices came from the darkness: - Oh, look, what. A chick. - Nothing filly, I just adore these. - Where did you lose your skirt, bitch. - Why a skirt.
Now discussing:
He abruptly entered her, and she screamed with a little pain and tearing her hymen, she oozed a little blood. But everything passed and we began to fuck without any hindrances and barriers, not thinking that there was someone else in the apartment besides. I thrust out a member unfolded her and began to drive her into the ass.
1865
1866
1867
1868
1869