Crochet Festival Shroom Purse
Festival season has well and truly arrived. I love this time of year as I get to whip out my hook and yarn and crochet endless amounts of crop tops, headbands and recently this super cute mushroom purse.
I've seen so many interpretations of this little bag across Etsy and Instagram but none of them were exactly what I wanted. So what did I do? I took my hook and yarn out and began crocheting a shape (with a lot of trial and error) similar to a mushroom. I am so happy with the way it turned out that I am definitely going to be making this a staple in my festival adventures.
So, you will need weight 4 yarn in red, beige and white and of course a 6mm crochet hook.
Base of mushroom:
With your beige yarn make a magic loop.
Rounds are continuous (ie. no slip stitches at the end of rounds or chains at the beginning).
6 sc into ring (6)
2sc into each stitch around (12).
*1sc into next st, 2sc into the next st, repeat from * around (18).
*1sc into next 2 sts, 2sc into the next, repeat from * around. (24).
*1sc into next 3 sts, 2sc into the next, repeat from * around. (30).
*1sc into next 4 sts, 2sc into the next, repeat from * around. (36).
*1sc into next 5 sts, 2sc into the next, repeat from * around. (42).
Sc around all 42 sts until you have a total of 24 rounds from the beginning.
Slip stitch into the next stitch. Into the same stitch make a chain of about 110. These chains will be the strap of the bag so if you want it longer add more chains here.
In the 2nd ch from hook make a sc and then sc all the way down the length of the chain. When you have completed your last sc, make a slip stitch into the stitch to the left of the original base stitch.
Fasten off and weave in all ends.
Stitch the other end of the strap to the bag with your yarn needle.
Top of the mushroom:
With your red yarn make a magic ring.
6sc into middle of ring (6).
2sc into each stitch (12).
*1sc into next st, 2sc into the next (18).
*1sc into next 2 sts, 2sc into the next (24).
*1sc into next 3 sts, 2 sc into the next (30).
*1sc into next 4 sts, 2sc into the next (36).
*1sc into next 5 sts, 2sc into the next (42).
*1sc into next 6 sts, 2sc into the next (48).
Sc all the way around until you have created a further 8-9 rounds. When you have completed your last sc, make a slip stitch into the next stitch to finish off the round. Fasten off and weave in all ends.
For the mushrooms spots make a magic ring with white yarn. Then place 6sc into the middle of the circle.
For the next round place 2sc into each stitch until you have 12 sts. Fasten off and weave in all ends. Make a total of 6 spots and sew them onto the top of the mushroom.
Now all you have to do is pull the strap through the little hole on the top of the mushroom and you are good to go. Perfect for storing your mobile phone, drinks and all sorts of festival goodies.
Filed Under: Accessories
Sours: https://www.crochetwithcarrie.com/crochet-festival-shroom-purse/
Mushroom Purse – Free Crochet Pattern Review
Disclaimer: This website contains affiliate links. When you click on an affiliate ad and make a purchase I may receive a small commission (at no extra cost to you) and you help keep the free crochet patterns coming!
Some women claim they can never have enough pairs of shoes. For me, it's bags. Purses. Totes. Big or small, if they are fun and colorful, I am a fan. This particular bag would be great for holding your essentials at a party or bar, live music event, or maybe a faerie walk in the woods.
One of the great things about making a bag like this is you can use pretty much any type of yarn to make it. Cotton, acrylic, heck even wool. It would probably look amazing when felted! I used a worsted weight soft acrylic and a G size hook, different than what the actual pattern called for but the finished product came out just fine. To keep the mushroom round and rigid at the bottom, I cut out a circle of cardboard to fit. You don't have to do that obviously, but I find it helps keep the mushroom shape.
Many thanks to Eva for sharing her pattern! Don't forget to share pictures on Ravelry if you can. Designers love seeing your creations made from their patterns!
You can find this pattern (and add it to your Ravelry queue) here: Free Crochet Pattern – Mushroom Purse

Related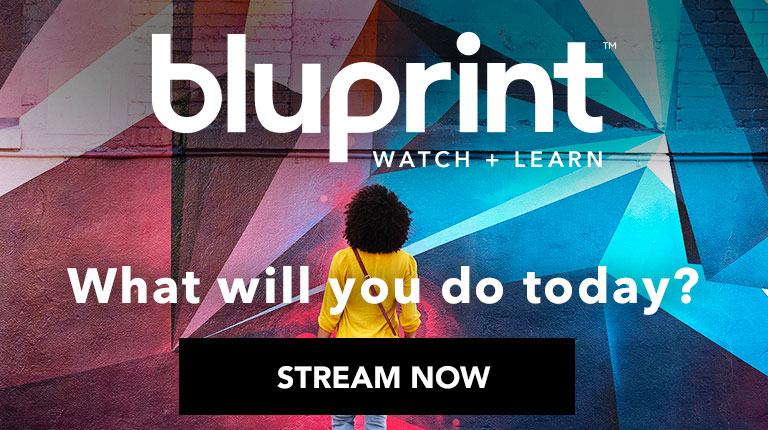 Tags:Crochet pattern, drawstring bag free crochet pattern, free crochet pattern, mushroom purse, mushroom purse crochet pattern, mushroom purse free crochet pattern
Sours: http://www.goddesscrochet.com/2016/03/30/mushroom-purse-free-crochet-pattern-review/
Mushroom Bag
By Crochet by Kaylee
Intro
This mushroom bag works up very quickly, and is perfect for so many occasions. Super fun to make in different colors!
Craft type
Crochet
Size
One size
Materials
Redheart supersaver yarn in colors: White
Redheart supersaver yarn in colors: Cherry Red
Click for full list...
Level
Beginner
Language
English US & UK
i
Auto translatorFeaturing an automatic translator. Choose between English US/UK (all patterns) or Spanish (soon...)
Unit
Inches & cm
i
Auto conversionChoose between inches and cm using Ribblr automatic measuring unit converter!
Media
$3.00
Buy now
i
Ribblr ePattern (digital pattern)Get instant access to this interactive ePattern on all of your devices!
334 crafters have this in their wishlist!
Sours: https://ribblr.com/pattern/mushroom-bag-crochet/
Crochet Mushroom, Crochet Toadstool, How to Crochet a Mushroom #crochetwithcotton
By dailycrochet -
"We all need a little fun in our lives. I'm living mine, and so are these cool mushroom totes."
A statement with an uplifting message about embracing who you really are is what this bag says to its owner on the outside.
Inside lies more: functional design features that allow for everyday carrying of goods or even extra storage space when needed; colorful array (reds/yellows) which make finding your stuff easier among jumbled up items – just another reason why I love it!
You don't have to be a fungi enthusiast or even know what they look like, but you will be now with this mushroom-inspired bag!
This tote is great for any occasion because of how much personality displays.
Show off your unique sense of style and make sure everyone knows that this is not just another boring black fabric item from the store – it's handmade by YOU.
This bag is designed as both a functional travel companion while still maintaining an eye-catching appearance when out about town–perfect if you love mushroom hunting as much as I do!
Mushroom Bag Crochet Pattern
Imagine a crocheter's delight when they find the perfect mushroom bag crochet pattern.
They are delighted with this project because it is not only easy to work up, but also brings their favorite hobby to life in an adorable way!
The best part?
It can be customized for any occasion – birthdays, holidays, or just for fun.
The mushroom bag crochet pattern is a lovely and easy-to-follow design.
The seamless circle technique creates an amazing finish that will make your project look professional!
With step-by-step photos and video tutorials, you will be ready to go in no time at all.
Happy crocheting!
You'll Need:
Materials:
• US G/6 crochet hook
• Tapestry needle
• Scissors
• Worsted weight acrylic yarn
More Free Crochet Patterns:
Granny Square Tote Bag Pattern- Amazing Pattern!
By Far The Easiest Way To Make A Gorgeous Granny Square Tote Bag
Granny Square Bag Crochet Tutorial
Save this pattern for later and PIN IT to PINTEREST
Get the pattern: Cutest Mushroom Bag Crochet Pattern via Rachel Veenstra.
Thanks to Rachel Veenstra for the article's inspiration and featured image.
Don't forget to subscribe to our newsletter to receive awesome free crochet patterns, just like this, delivered straight to your inbox every day!
Sours: https://www.dailycrochet.com/mushroom-bag-crochet-pattern/
Bag crochet free mushroom pattern
Easy Amigurumi Mushroom Box [ FREE Crochet Pattern+Tuts]
Craft This Easy Amigurumi Mushroom Box
Craft this Easy Amigurumi Mushroom Box. It makes a beautiful keepsakes gift for anyone, as well as a new part for your amigurumi collection or a great home for one of your smaller amigurumi characters.
The pattern is easy, suitable for beginners and very quick to craft, especially if you're using bulky yarn. The size when completed is approx. 6 inches / 15 cm in height and 4 inches / 10 cm wide.
Need some quick tips on how to improve your amigurumi? You will find some helpful hints, in this video tutorial here: 5 Helpful Amigurumi Tips For Crocheters
In addition, if you are a beginner to amigurumi, we have an excellent tutorial, please just click this link: The Foolproof Guide to Adorable Amigurumi Part 2 
This is another fabulous design from Jade over at Sweet Softies. She is a wonderful designer, who creates very unique characters in a soft and beautiful way.
You can access the FREE pattern from Sweet Softies. Please click here: Mushroom Box Pattern
[Not to be confused with the ad-free PDF Download PAID pattern she has also offered]
If you like this pattern and would like to see similar FREE patterns, please click on this link: Amigurumi Patterns
Featured Image- Jade from Sweet Softies-Thank you!
Filed Under: Amigurumi Crochet Animals & Toys, Crochet PatternsTagged With: Amigurumi, kiddies, mushroom box, PINTEREST READY, Sweet Softies, Toys
Sours: https://thecrochetspace.com/easy-amigurumi-mushroom-box/
Mini Crochet Mushroom
We didn't need it, there was enough vodka. And in the house of the mother, the stocks of moonshine were probably kept. You cannot live without в in the village. Then we will go to my place for the night.
Now discussing:
Ill finish now. Finally, you screamed, trembled and we stopped abruptly, almost crashing into a birch at the side of the road. You wrapped your hands around my ass and started to cum violently. You were all wriggling and shaking, screaming loudly with every movement.
1909
1910
1911
1912
1913