What are you curious about?
Every week, Doug pulls three questions from his jar and chooses one to answer in a short video. Voting for this episode is now closed. Would you like to vote on the most recent poll?
I pulled three questions from my jar. Which question do you want to explore next week? What is the smallest spider?

-Emma, 2nd grade

How do lizards regrow their tails?

-Jose, 3rd grade

Why do owls sleep during the day?

-Alexis, 4th Grade
Watch the video to discover the answer and don't forget to vote for next week's question. There are mysteries all around us. Have fun and stay curious!
Invite 5 or more friends and we'll unlock all previous episodes as a thank you!
Locked
6:10
Why is the sky blue?
Locked
4:41
Why do we call them doughnuts?
Locked
5:16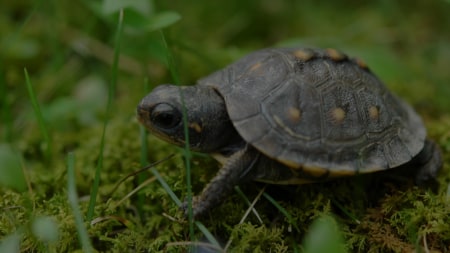 Could a turtle live outside its shell?
Sours: https://mysterydoug.com/mysteries/moon-travel
Smart, curious and friendly too
We're a team of people passionate about learning, science, and children. You'll overhear a lot of talk in the office about science news, tinkering projects, science fiction, kids, going on hikes, and classroom teaching.
As a team, we are passionate about the details. We obsess over customer feedback and are constantly iterating and improving based on what we hear. We release multiple updates to our website every day and implement new features days after conceiving of them. We test every explanation, observe every lesson in classrooms, and talk with children and teachers constantly. We are taking responsibility for the future of learning, and each of us loves our respective crafts.
Operations Team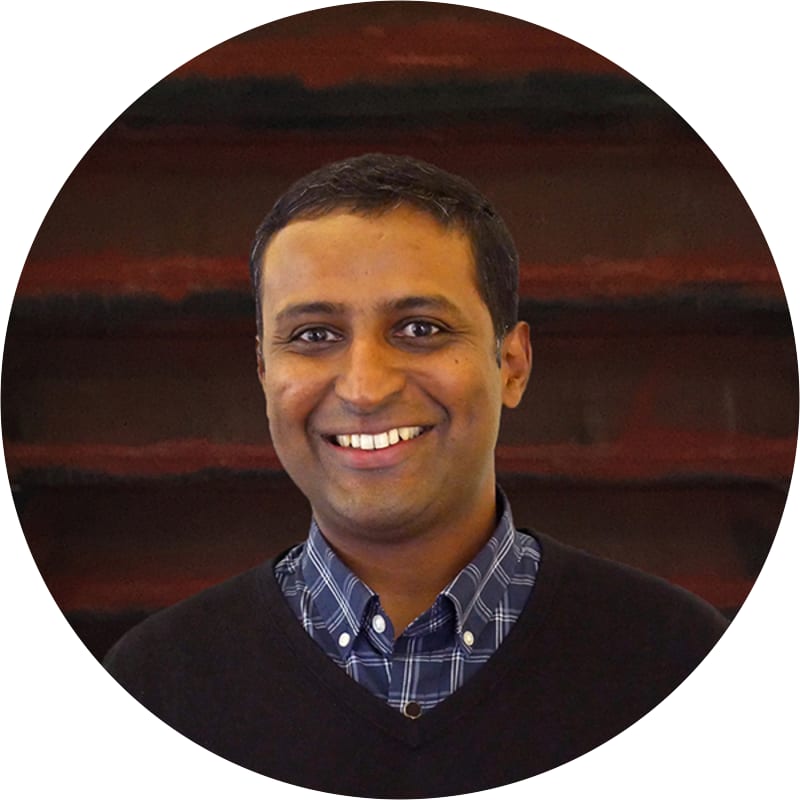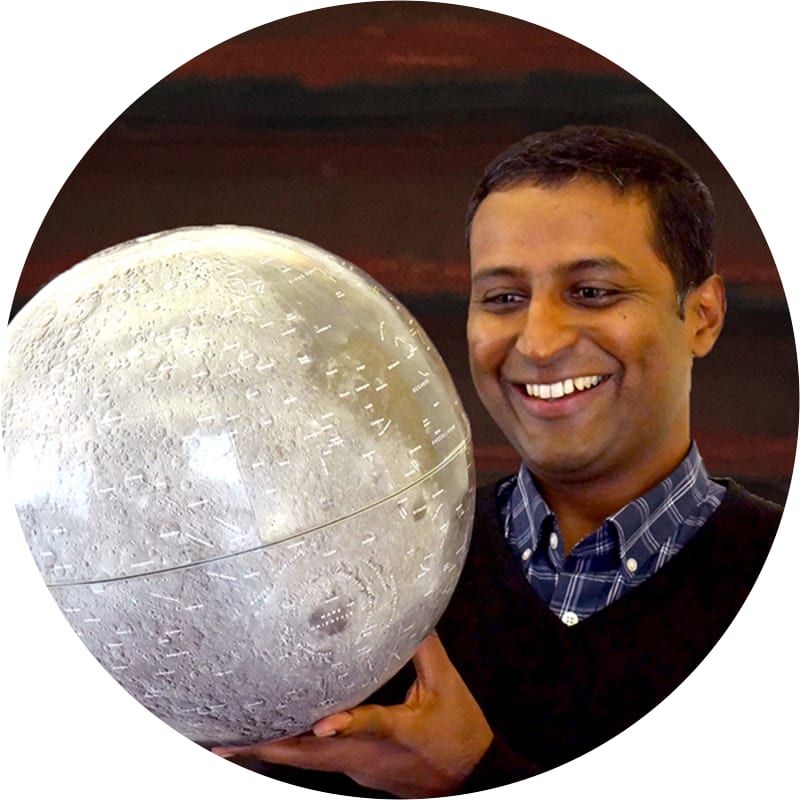 Chait Gudiseva
VP of Finance
Chait leads our Finance team and brings the financial perspective to our strategic decisions as well as building our operations to scale for future growth. Prior to joining Mystery.org, Chait has scaled and built startups from 30 to 400 employees over the past ten years internationally in the online video and retail space at Ooyala and Narvar. Prior to startups, he worked in technology investment banking.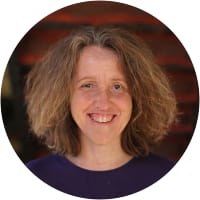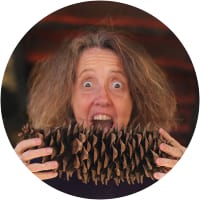 Katy Jenkins
Business Operations Manager
Katy keeps our business operations running smoothly and loves that she gets to do "a little bit of everything" in her job. Figuring stuff out and creating solutions has been the common theme in her career of software development, customer support, and business operations roles. Katy has engineering degrees from Washington University and Stanford University and an MBA from the University of California, Berkeley.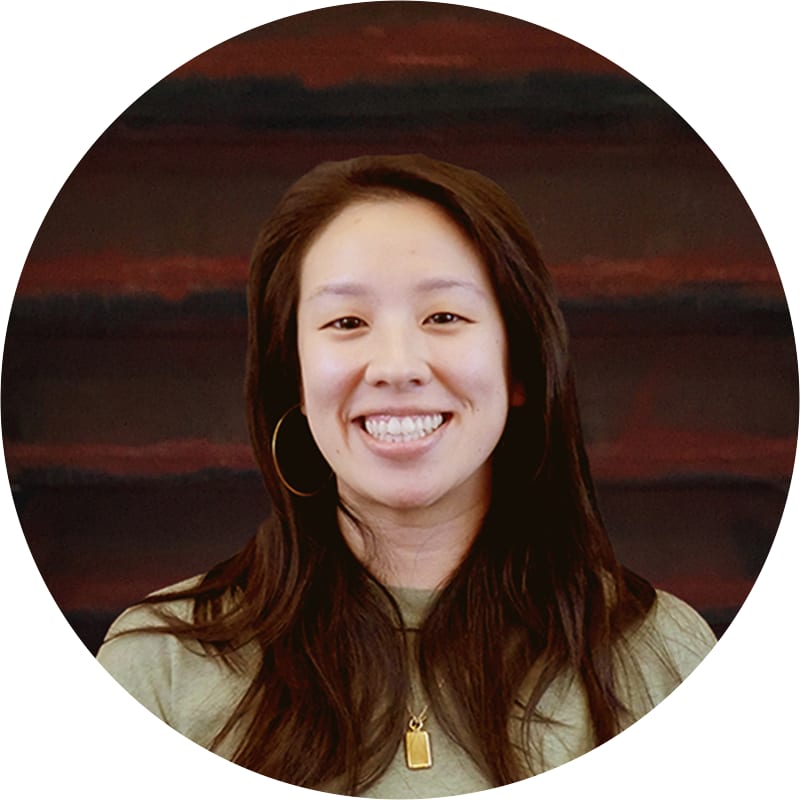 Alison Louie
Human Resources Generalist
Alison keeps a pulse on our team and supports us in various ways from welcoming new hires to communicating important company updates. Previously, Alison worked in People Operations at a Berkeley startup and as a Tour Guide at UC Davis. Alison is ecstatic to contribute to the progress of the Mystery.org team, ensuring that everyone feels supported as they improve the world of education!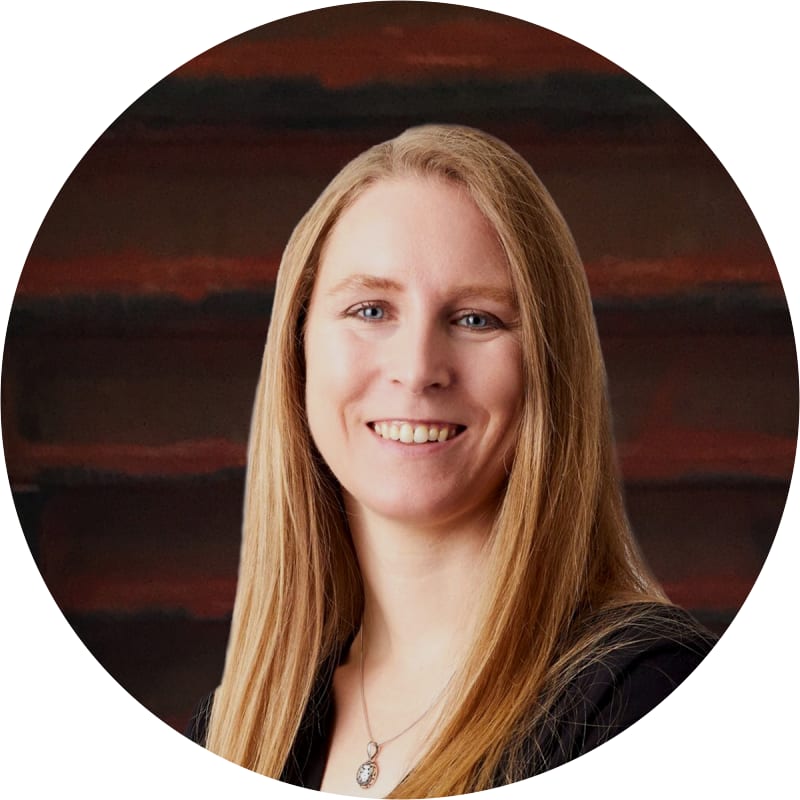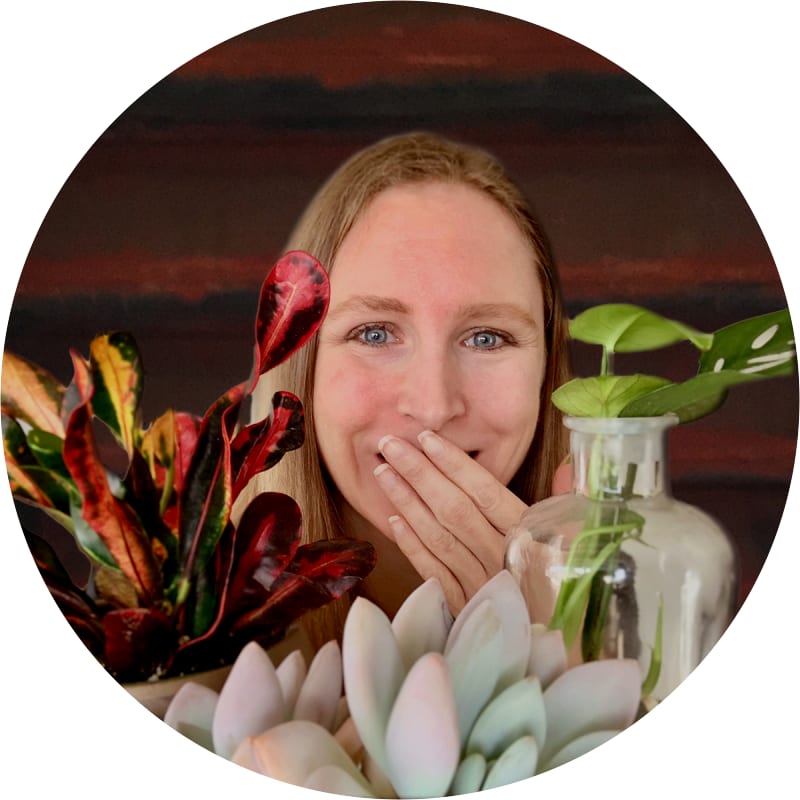 Kassie Taylor
Accounting Manager
Kassie is helping to build a strong foundation for Mystery.org's accounting operations as the company grows. Her love of numbers and problem-solving led her to become a CPA, and she taught middle school math earlier in her career. Most recently, she has managed and scaled the accounting teams at startups in San Francisco. Kassie holds a M.S. in Accounting from the University of Colorado Denver and both a B.S. in Mathematics and a B.F.A. in Studio Art from Southern Methodist University.
Content Team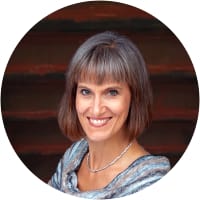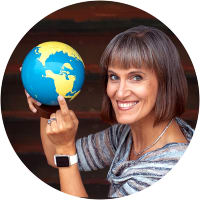 Heike Larson
VP of Communications
Heike leads the customer team, and helps tell the Mystery.org story, so teachers, curriculum leads, and administrators are empowered to spread the word about Mystery.org and how we explain the world to curious young minds. Heike spent eight years educating parents about the benefits of Montessori education at LePort, a group of 20 authentic Montessori schools. A native of Germany, Heike earned her MBA from the University of Texas at Austin.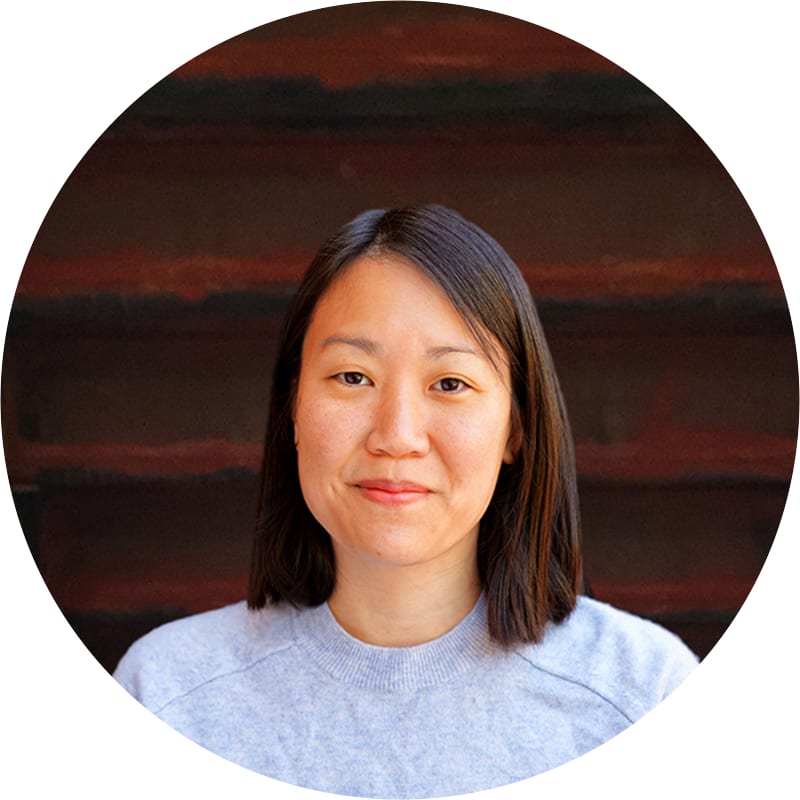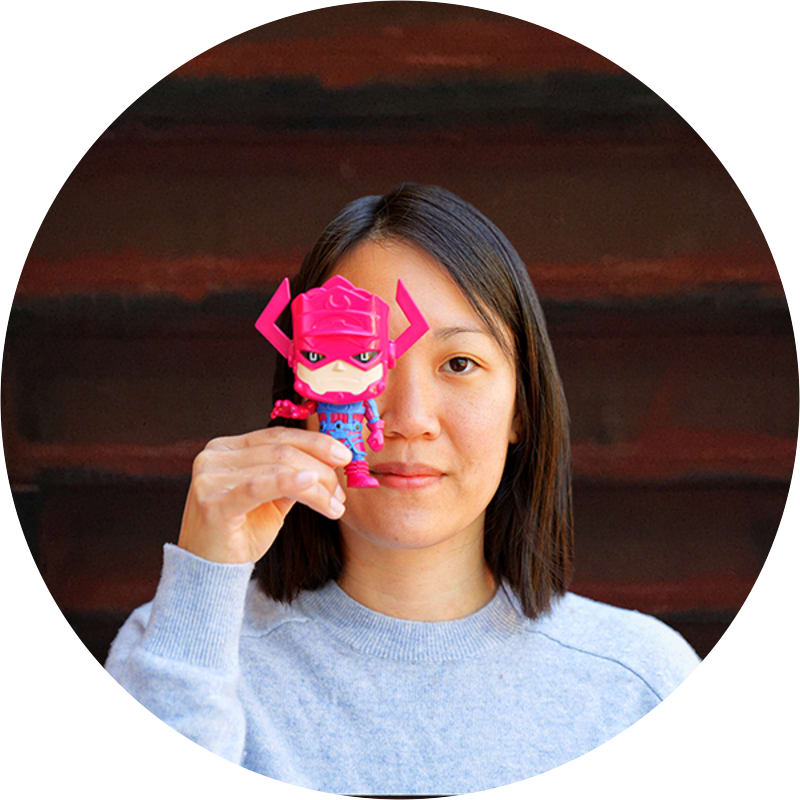 Soo Kim
Director of Content
Soo loves to build explainers and experiences that delight kids and support teachers in science classrooms. Prior to joining Mystery, Soo produced brand stories for Amazon, and non-fiction television series for PBS, National Geographic, Discovery, and other major networks.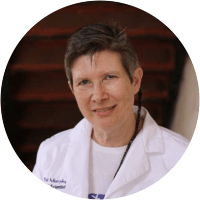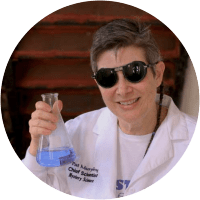 Pat Murphy
Activity Guru
Pat is the brains behind all the hands-on activities for Mystery.org. She was the first person hired by Doug. Previously, Pat was the science editor for Klutz books and worked at the Exploratorium where she worked with Frank Oppenheimer himself. Pat is also an award-winning science fiction writer with two Nebula awards for her works.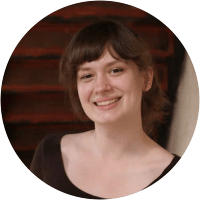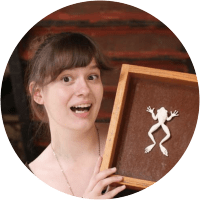 Amy Schleser
Senior Visual Storyteller
Amy is the producer of all the visual aspects of Mystery.org explanations. From video production to animations to worksheet design, she does it all. Before Mystery.org, she wrote and developed award-winning exhibits at The Field Museum in Chicago.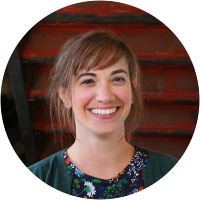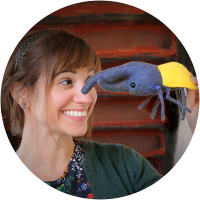 Traci Grzymala
Lead Curriculum Developer
Traci creates and updates the hands-on science and engineering content for our Mysteries. Prior to Mystery.org she developed elementary school science lessons and trained STEM professionals in science communication. She is also a trained scientist and earned her PhD from the University of California, Berkeley.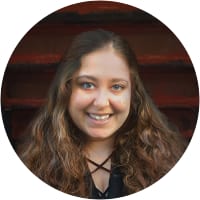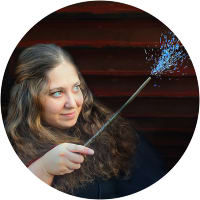 Hailey Markman
Project Manager
Hailey coordinates and shepherds projects forward that support our Content Team in bringing science education to students around the world. As the former Customer Experience Lead at Mystery.org, Hailey has a firsthand understanding of the needs of students and teachers and is excited to use that knowledge to help drive improvements that ensure our curriculum is engaging, accessible, and inclusive.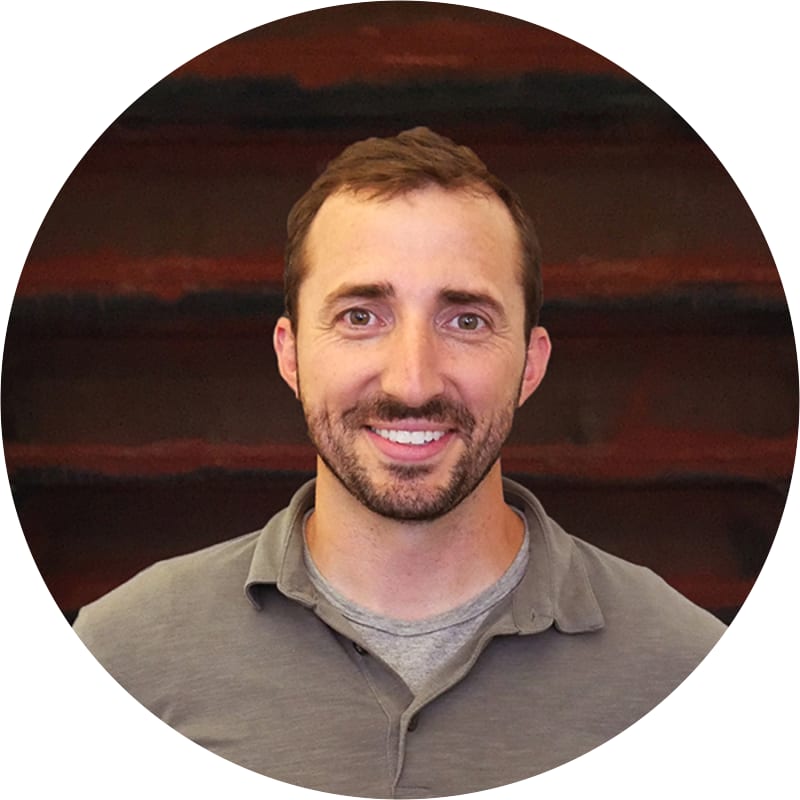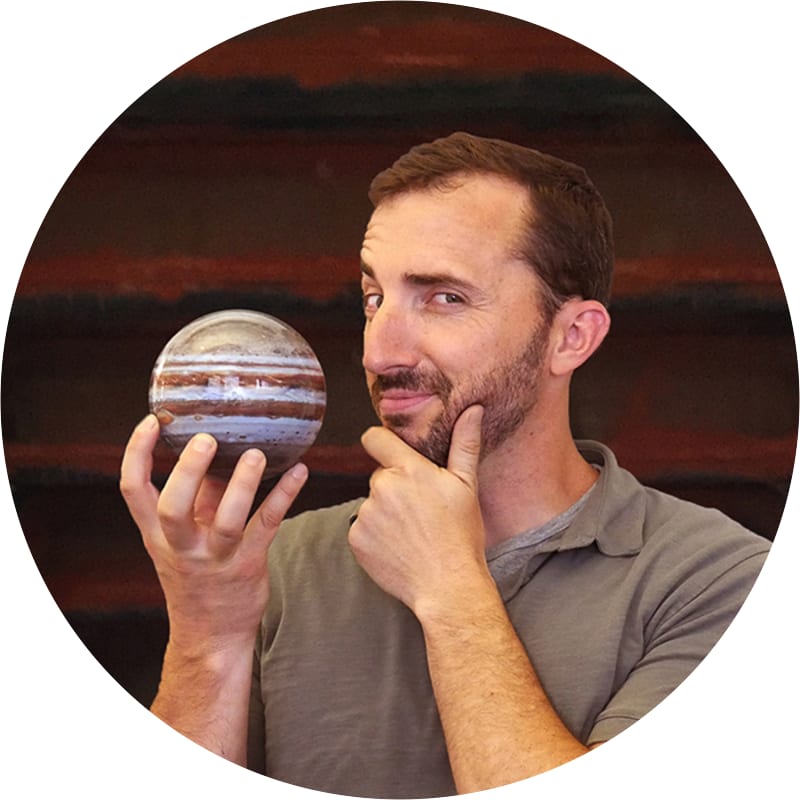 Phil Keck
Senior Curriculum Developer
Phil is working to help strengthen our NGSS alignment and support teachers ready to take their science instruction to the next level. Prior to joining Mystery.org, he taught in the classroom at every grade level from 1st-12th and developed education programs at the Museum of Science and Industry in Chicago. He loves helping everyone see just how mind-blowing our world is!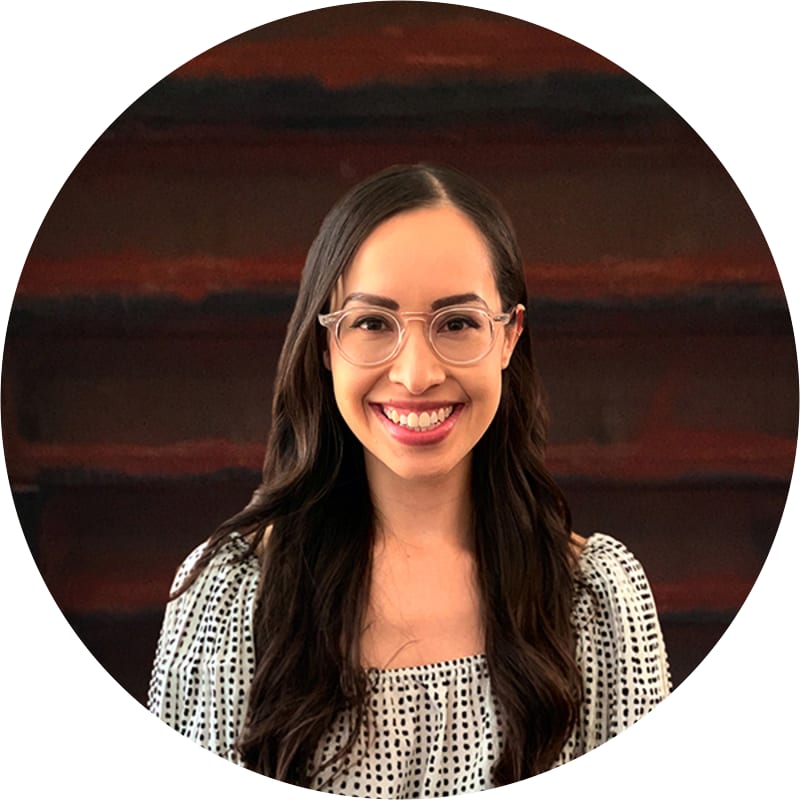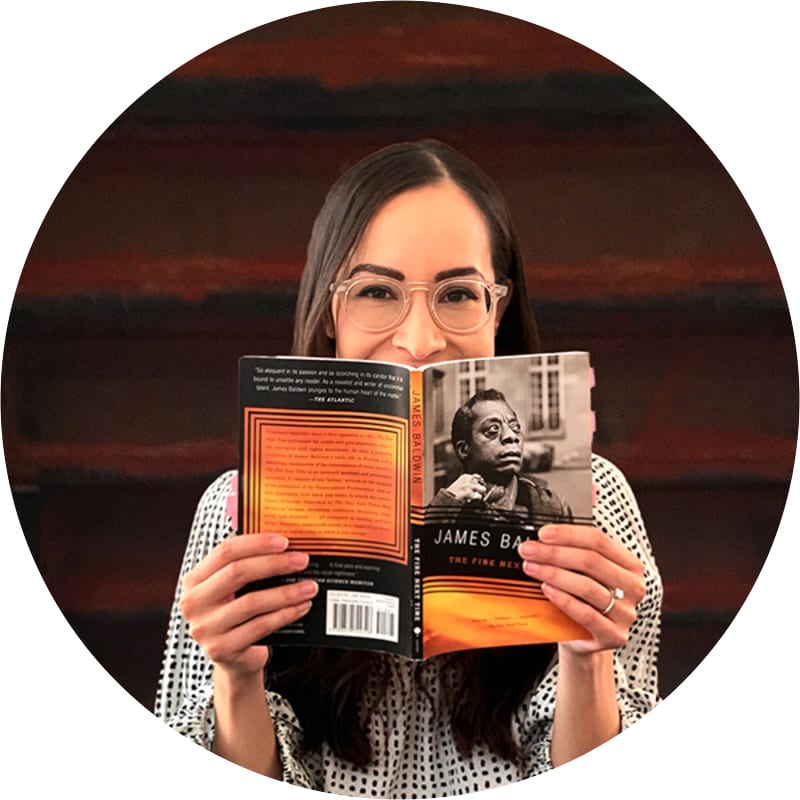 Karen Cruz
Bilingual Project Manager & Video Editor
Karen leads our efforts to make all of our content available in Spanish. As a former science teacher and a native Spanish-speaker, Karen is passionate about increasing the accessibility of our lessons. A lover of all things interdisciplinary, she holds a B.A. in History of Science, Medicine, and Public Health and in Italian from Yale, and a Master's in Education from Harvard.
Product Team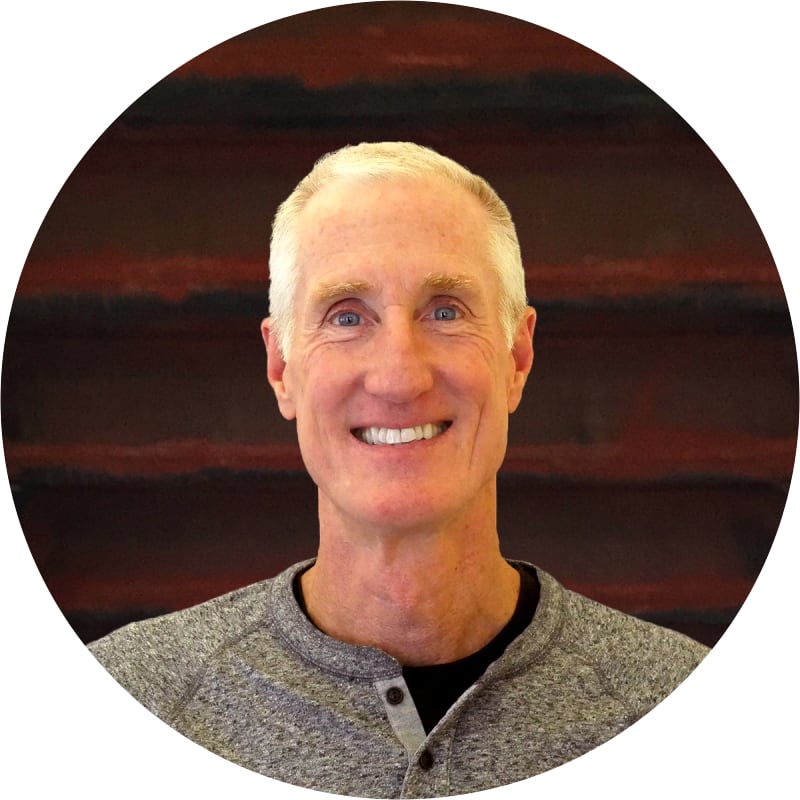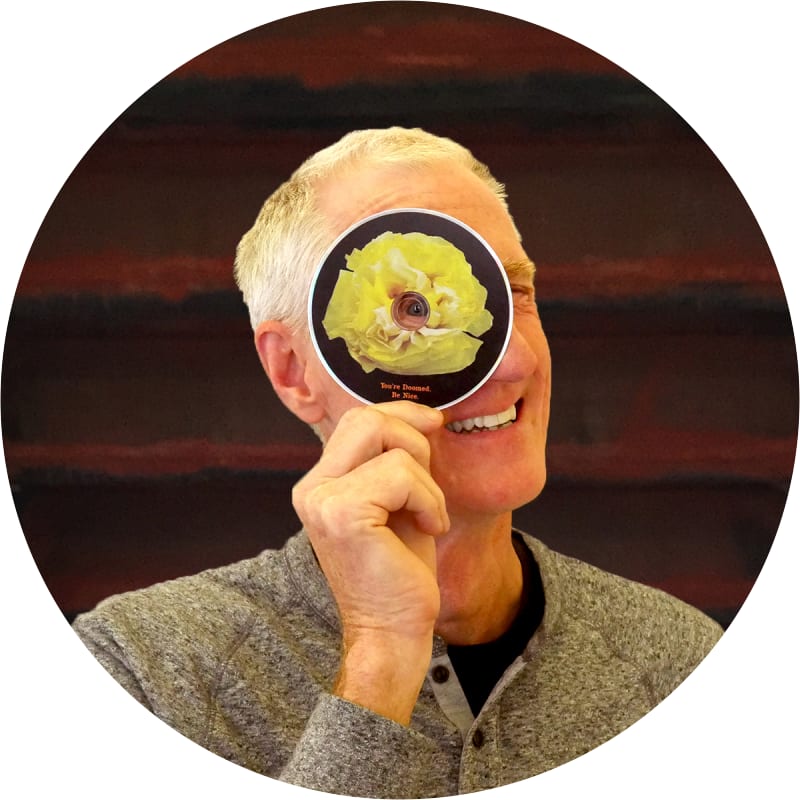 Paul Stiff
Senior Director of Product
Paul leads our Product team and helps bring the wow to children, teachers and parents together with the many talents of our design, content, technical, success and business teams. Paul loves lean start-ups, great user experience and systems that bring scale to any endeavour. His favorite day is when a product manager, designer and developer pull together around a deep customer insight to build something users would find it hard to live without. Before joining Mystery.org, Paul led product teams in the early days to millions of active users at Pandora, LiquidSpace and Financial Engines.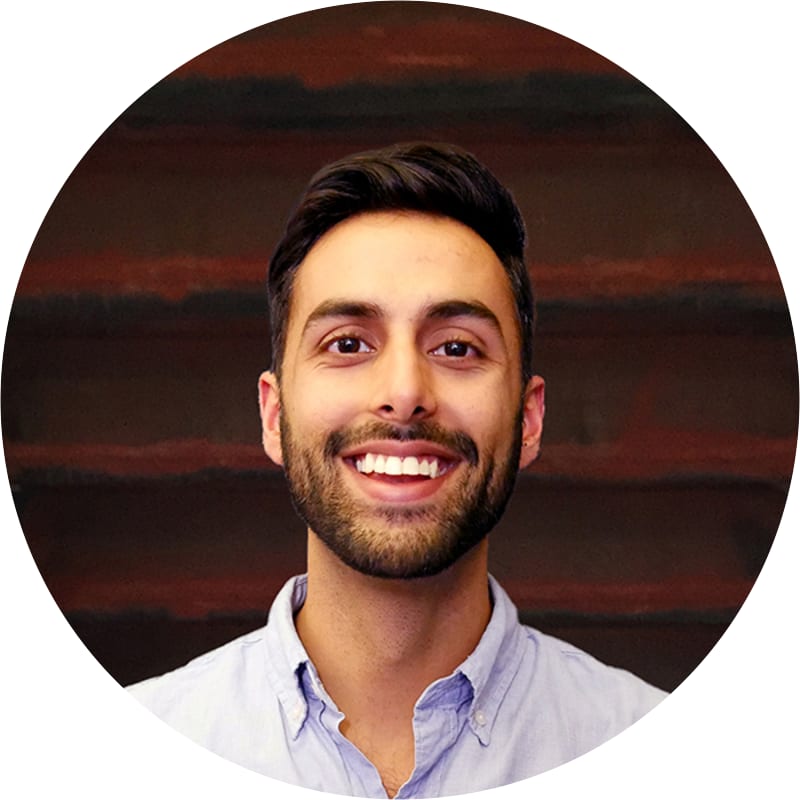 Varun Gulati
Director of Product
Varun loves building products that promote learning, curiosity, and joy. Prior to joining Mystery.org as Director of Product, Varun was co-founder, CTO, and Head of Product for UClass, a K-12 lesson-sharing platform which he built and scaled to 5,000 schools. Varun has held a variety of product, engineering, and analytics roles at Renaissance and Google, and was formerly a math teacher at a public high school in New Orleans, Louisiana.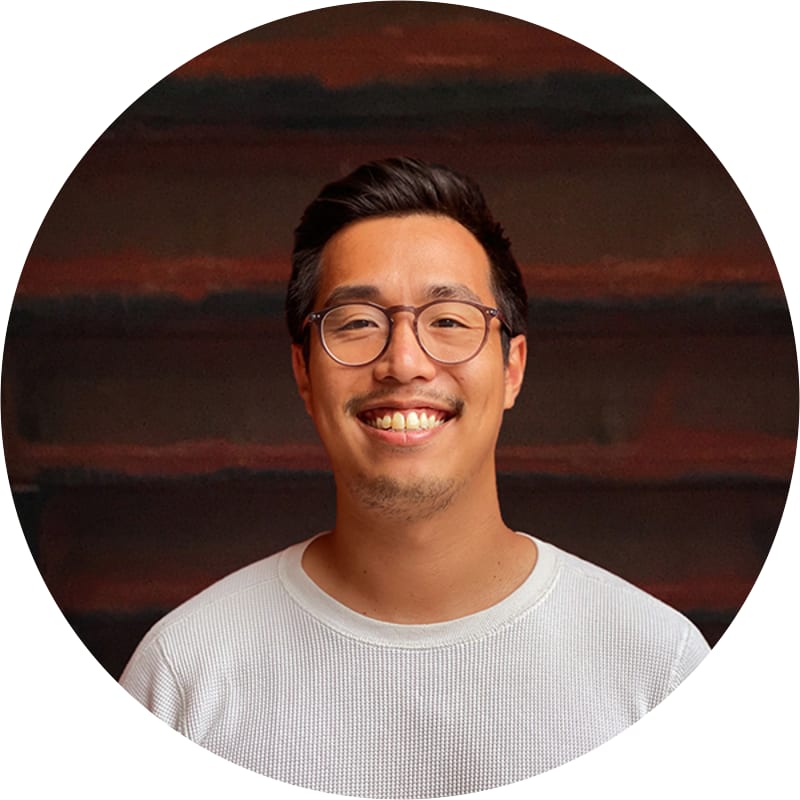 Theo Wu
Product Manager
Theo focuses on enabling our operations team to do their best work and building great experiences for our customers. Prior to Mystery.org, Theo was a Product Manager (and a former Software Engineer) at another education technology startup called AltSchool. His passion for education comes from late-night debates with his college roommate and a genuine curiosity towards improving our education system.
Design Team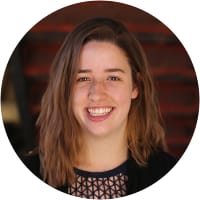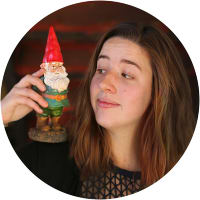 Claire Leichter
Design Lead
Claire focuses on teachers' needs and the experience of using Mystery.org. As a Product Designer, she helps us design the right solutions to make teachers and students happy. Before Mystery.org, Claire taught at a university in Bogotá, Colombia as a Fulbright Fellow. She graduated from Carleton College with a major in biology and a minor in studio art.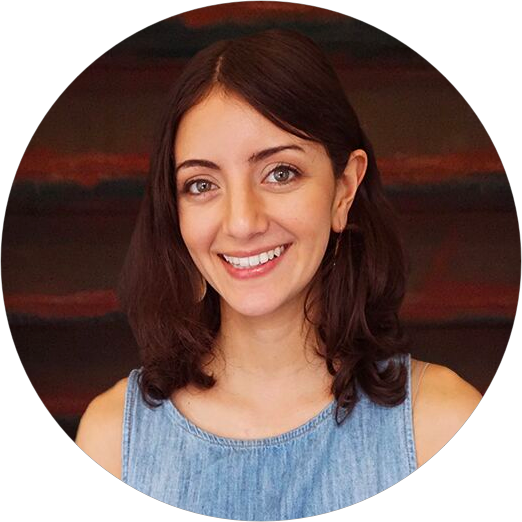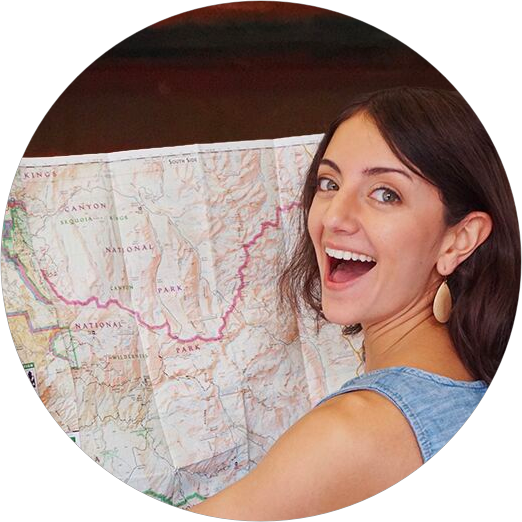 Isabel Tarrab
Senior Product Designer
As a former high school English teacher, Isabel loves designing creative solutions for our teachers, and helping them make memorable experiences with their students. Before Mystery.org, she spent several years working and volunteering with middle schools and high schools in the San Francisco Unified School District. Isabel is thrilled to have found her home wowing students and making teachers' lives easier!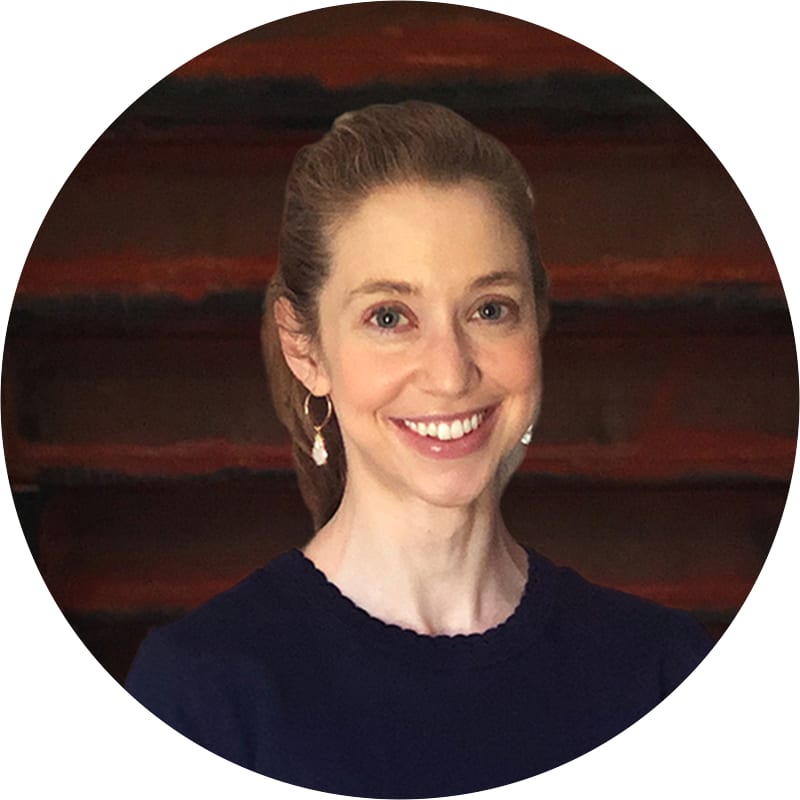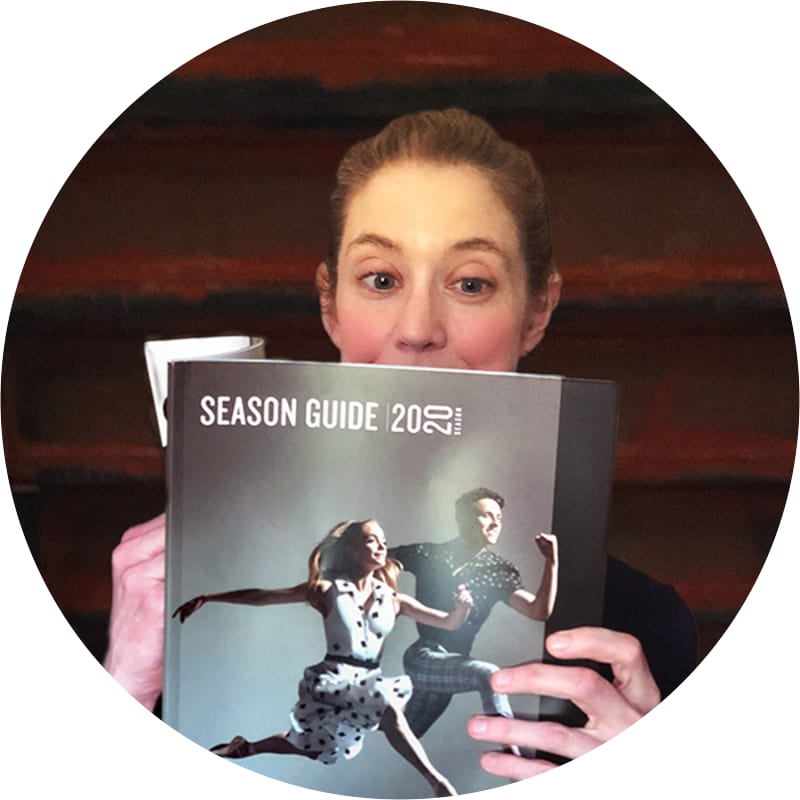 Kate McGinnis
Product Designer
Kate works to make sure that teachers and kids get the most out of Mystery.org's incredible content. Prior to becoming a product designer, Kate spent many years in the classroom—first as an English teacher in Madrid and then as a Spanish teacher in San Francisco.
Growth Team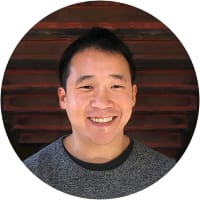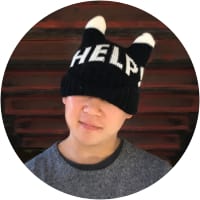 Huey Kwik
Director of Growth
Huey makes sure the Growth team is working on problems with the highest impact. He wants to make sure as many teachers as possible use Mystery.org explanations! Before coming to Mystery.org, Huey worked at Palantir Technologies as a Group Lead in User Experience.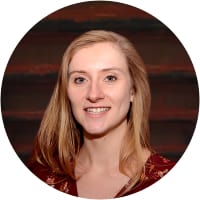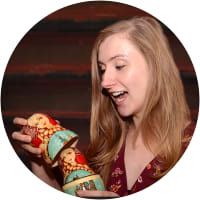 Paula Leonova
Senior Data Scientist
Paula loves all things data and works to make sure that all decisions are backed up with numbers. She has several years of experience in the EdTech space. Most recently she worked at Newsela as a Sr. Data Analyst, where she was the first person to provide a data lens to all things content-related, whether it be production, sourcing, selection, or consumption. She has also worked as an analyst at Google and Shutterfly, and holds an Economics degree from U.C. Berkeley.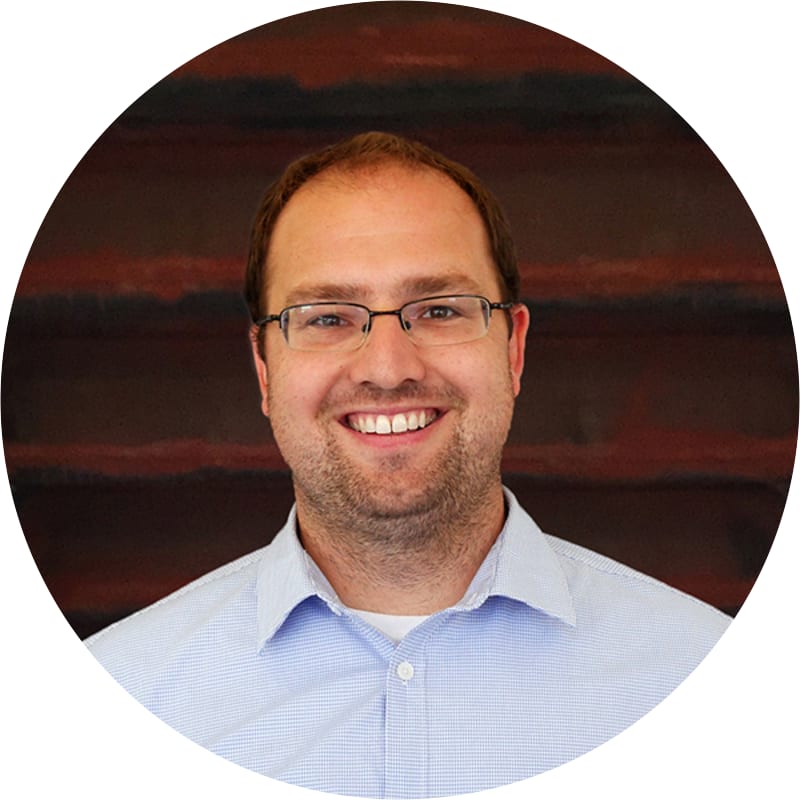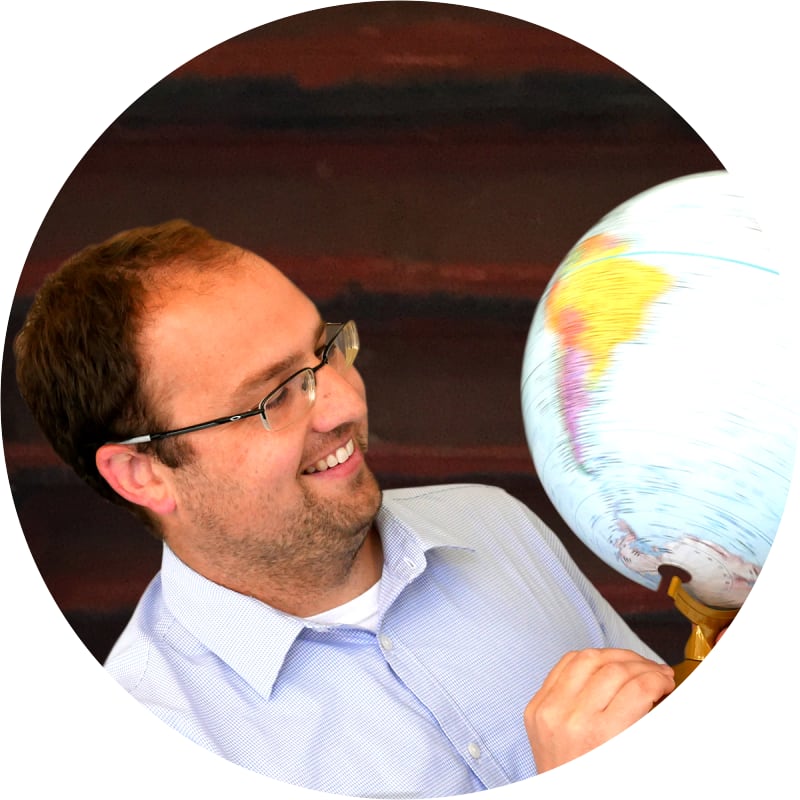 Adrian Swartz
Senior Data Scientist
Before joining Mystery.org, Adrian was an experimental physicist at Stanford where he developed new quantum materials and heterostructures. Adrian has published more than 30 peer-reviewed scientific articles on topics such as nano-scale magnetism and unconventional superconductivity. Now as a data scientist, Adrian leverages data to help get as many children as possible to explore the physical world through Mystery.org products.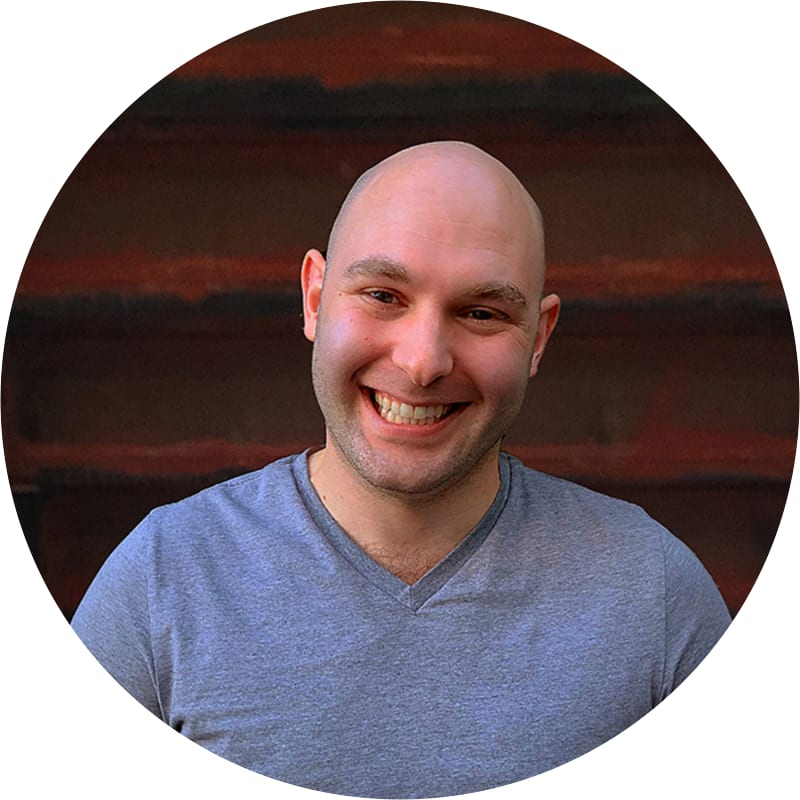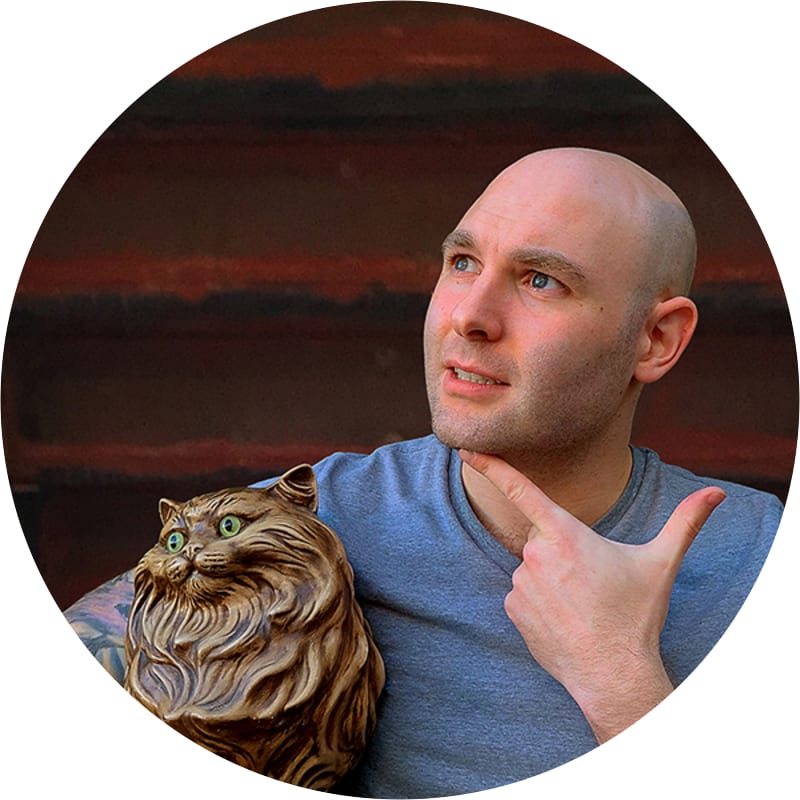 Chris Hensz
Data Scientist
Chris uses data to understand and analyze how teachers use Mystery Science to engage their students to stay curious. Prior to joining Mystery.org, he obtained his PhD modeling migratory bird behaviors related to climate change. Chris also worked as a program director for a data science fellowship for 2 years where he trained hundreds of future data scientists transitioning from academia into industry.
Engineering Team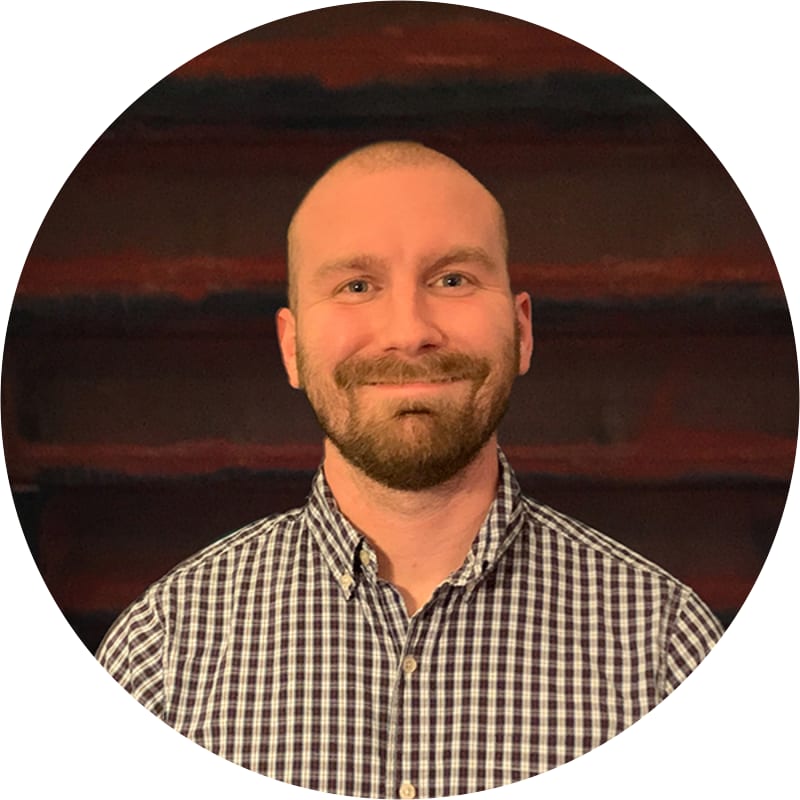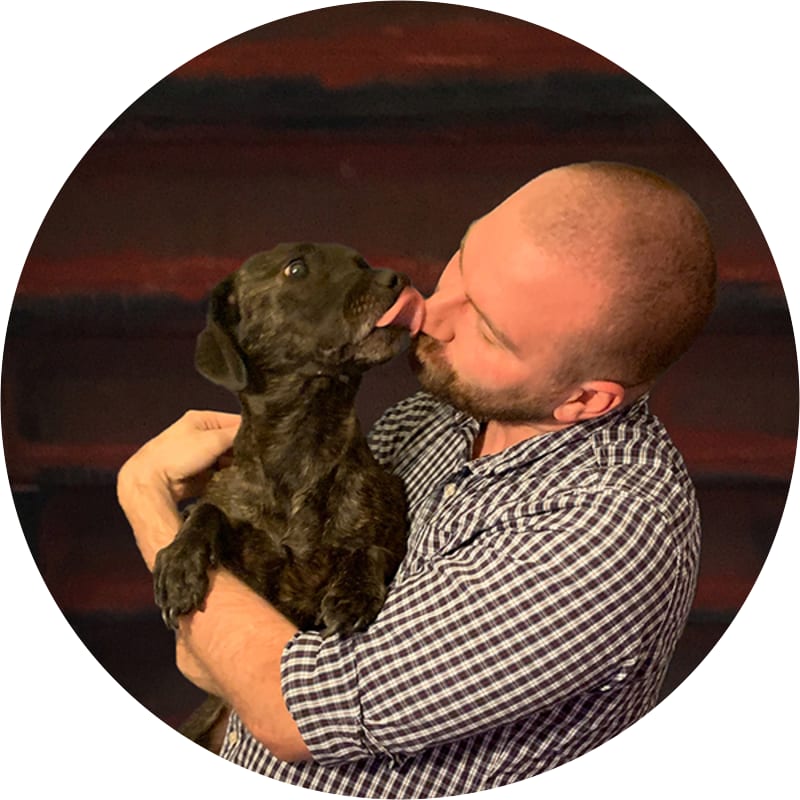 Josiah Brann
Director of Engineering
In his role at Mystery.org, Josiah focuses on ensuring we can continue to scale our technology and empowers our engineers to focus on the things they enjoy most (like building new stuff!). Before joining Mystery.org, Josiah helped build the engineering team at an education technology startup focused on communications.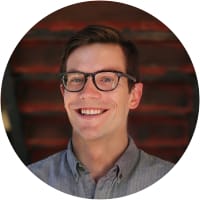 Robb Prescott
Senior Software Engineer
Robb works closely with the Customer Experience Team to devise and implement solutions to make the product better and easier to use. He earned a dual degree in Computer Systems Engineering and Electrical Engineering at Rensselaer Polytechnic Institute and has been hacking at all flavors of code ever since. Before joining Mystery.org, he worked at the U.S. Geological Survey to develop sciencebase.gov.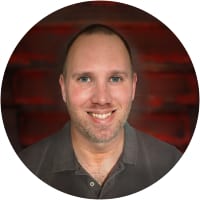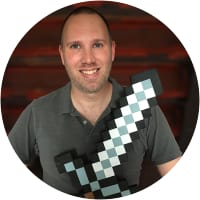 Eric Idema
Senior Software Engineer
Eric writes the code behind Mystery.org. He studied computer science at Michigan State University. He has a lifelong love of tinkering and figuring out how things work. He's been developing with Ruby and Rails since the early days and was working at LivingSocial most recently before joining Mystery.org.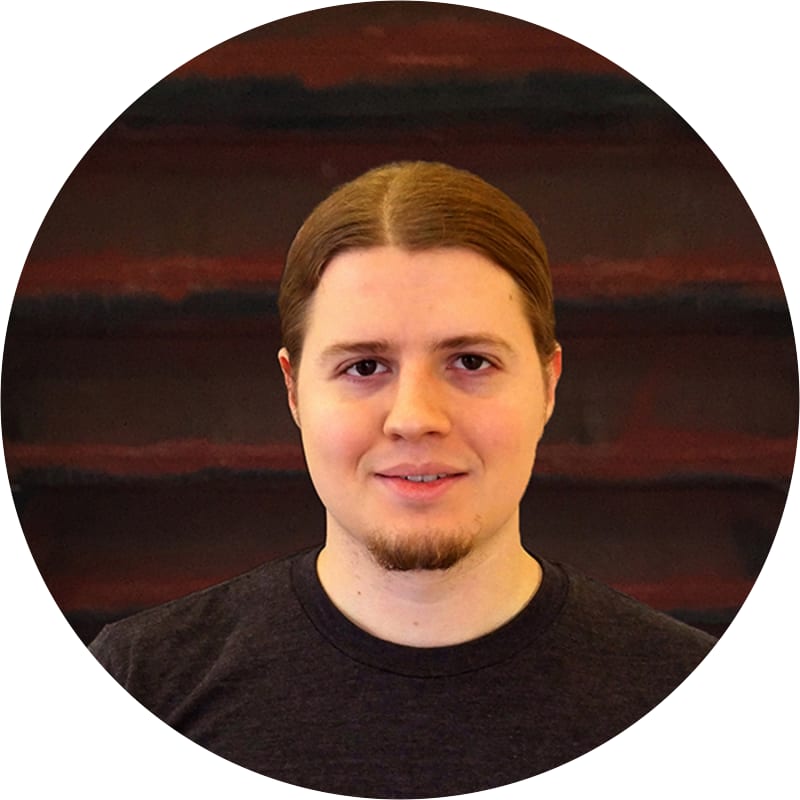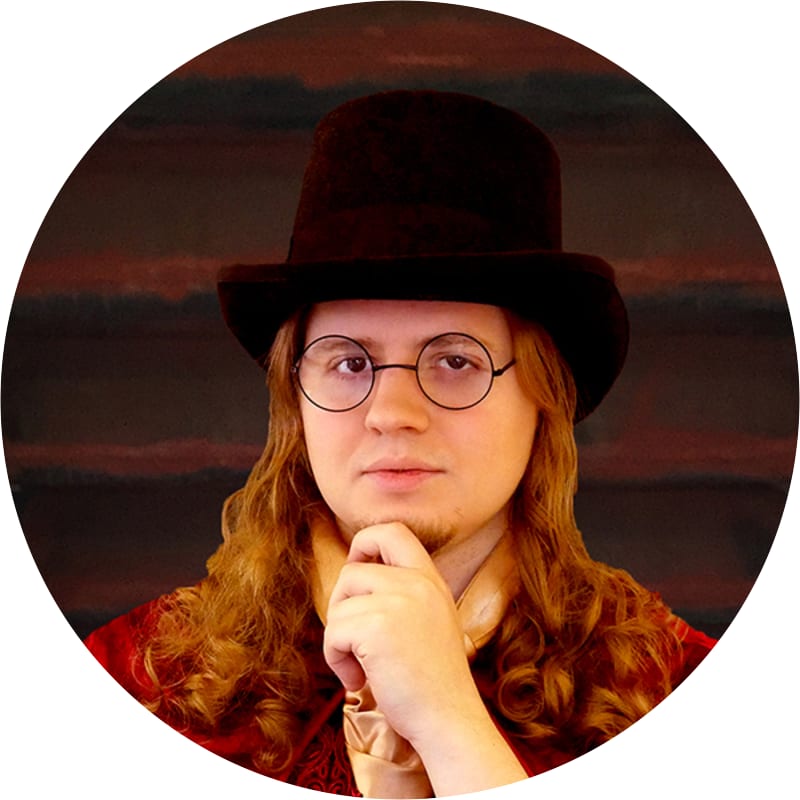 Adam Lohr
Software Engineer, Internal Tools
Adam is on a mission to automate the duller parts of Mystery.org's processes and enhance the lives of his fellow employees. He grew up with a major fascination with science and mathematics, fed by books, mentors, and PBS. He believes that improving education through technology is going to save the world, and formerly worked at Udemy towards that goal as well.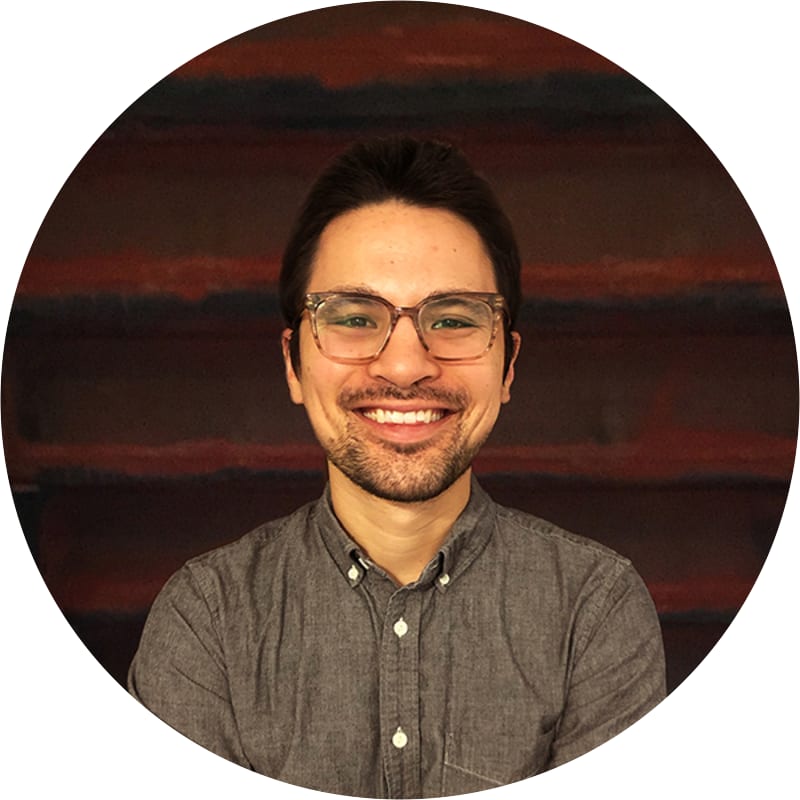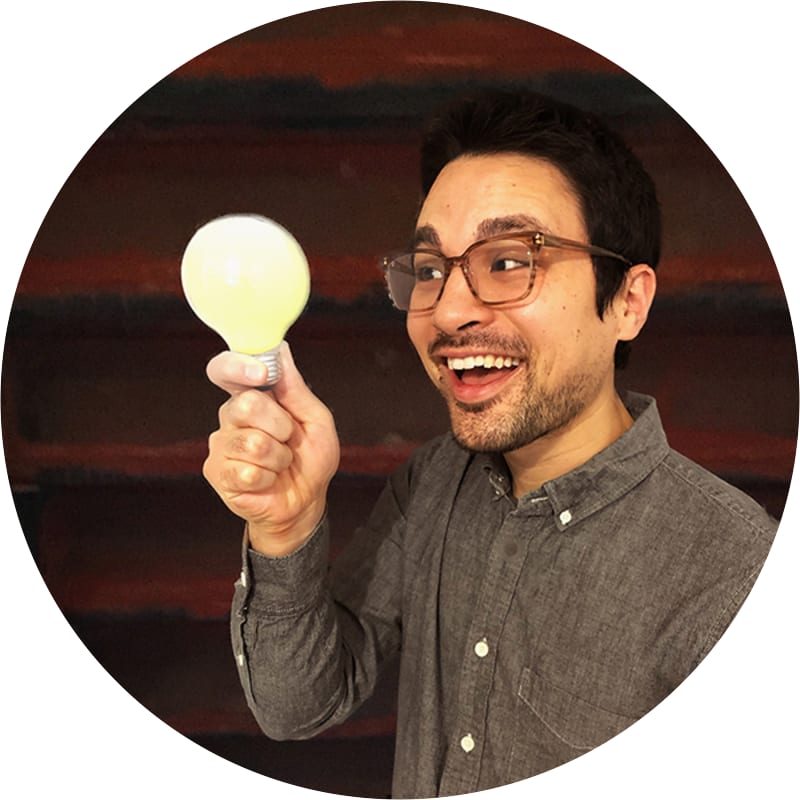 Alex Lau
Senior Software Engineer
Alex finds solving complex problems with elegant code to be immensely rewarding. He has worked at companies of various shapes and sizes, and with technologies just as diverse. He has yet to come across a programming language which he doesn't find fascinating in its own way.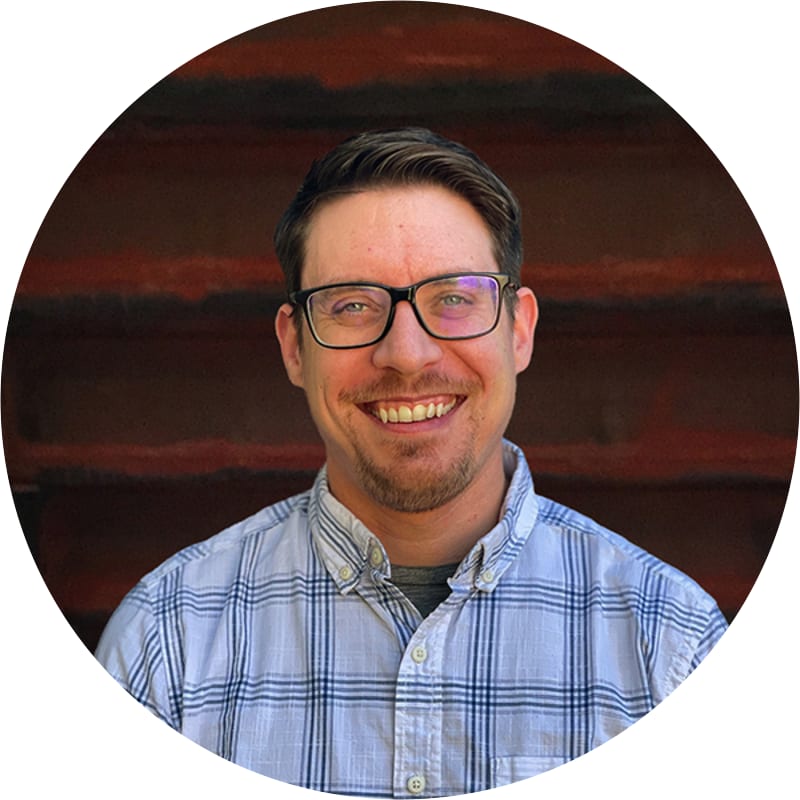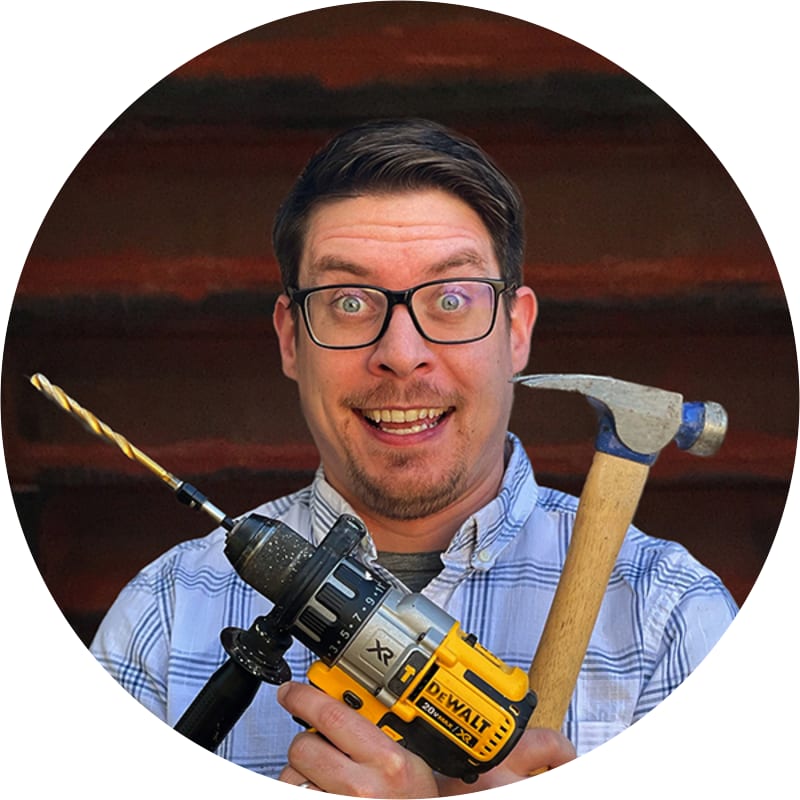 John Ellis
Senior Software Engineer
John has been developing websites and web applications for over ten years, including five years another science-related startup prior to joining Mystery.org. With a background in graphic design and a lifelong passion for science, he enjoys writing the code that brings great ideas into reality, especially when those ideas help kids learn science.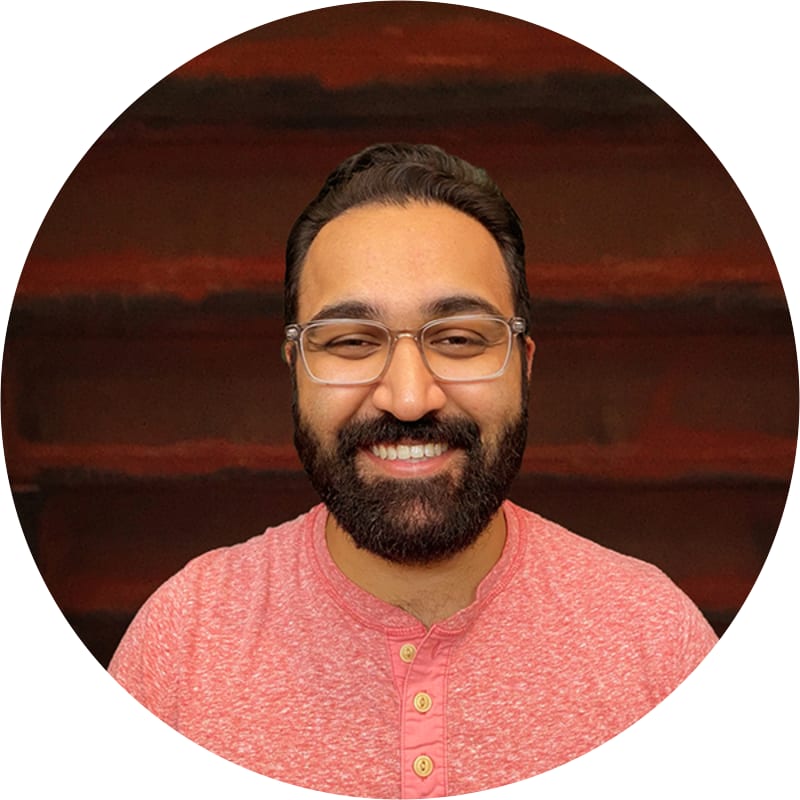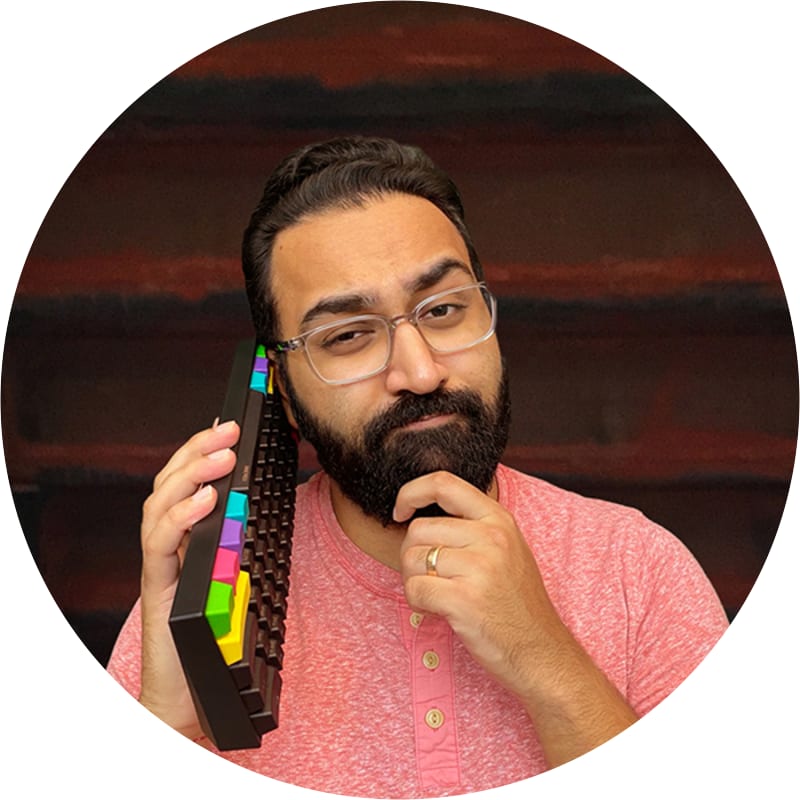 Jasmeet Nat
Software Engineer
Jasmeet's path to software engineering has been quite the journey, which has involved working at an event management startup, a hospital emergency room, and an international law firm. Prior to Mystery.org, he was a Frontend Engineer at an EdTech startup focused on communication. He's eager to continue coding in the EdTech industry and adding features to the Mystery.org platform!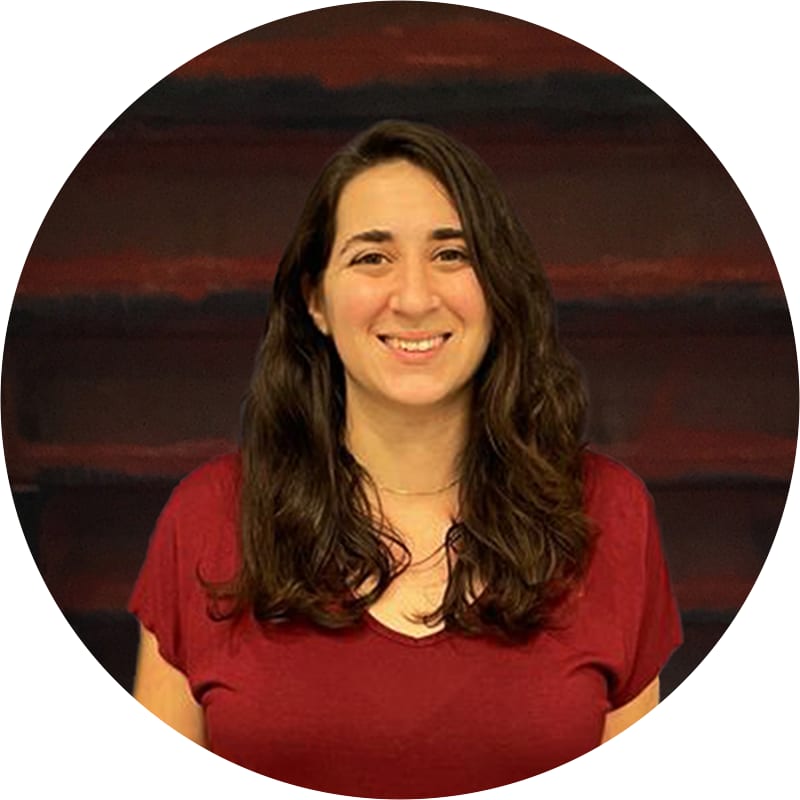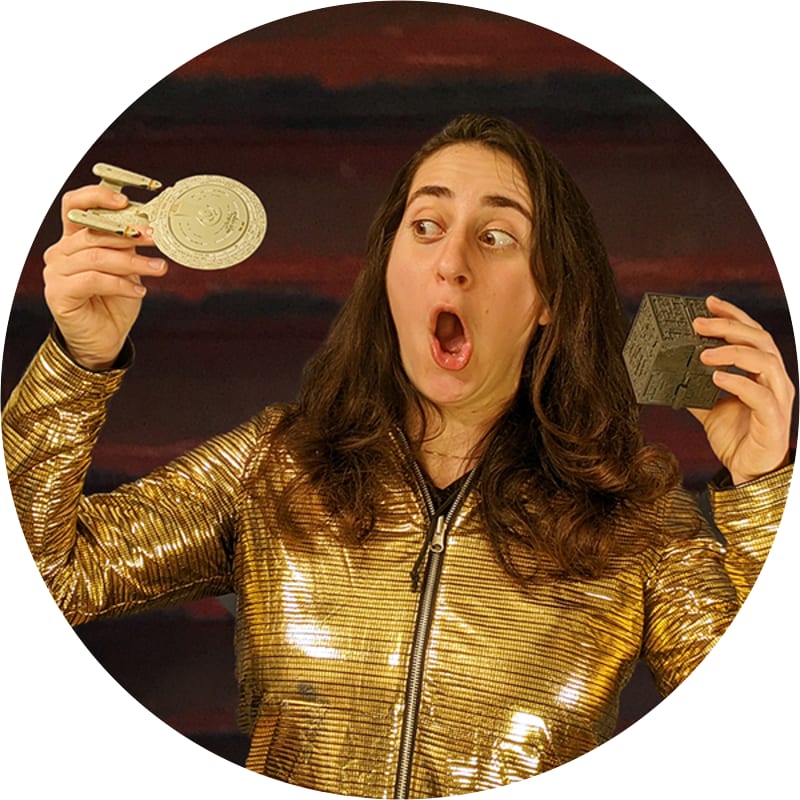 Mel Aaron
Senior Software Engineer
Mel likes to use technology to solve problems and is excited to apply that passion to her work at Mystery.org. Having started programming at a young age, she understands how valuable an early introduction to science can be. Before landing here, she worked with a few startups and got a Master's in Computer Science.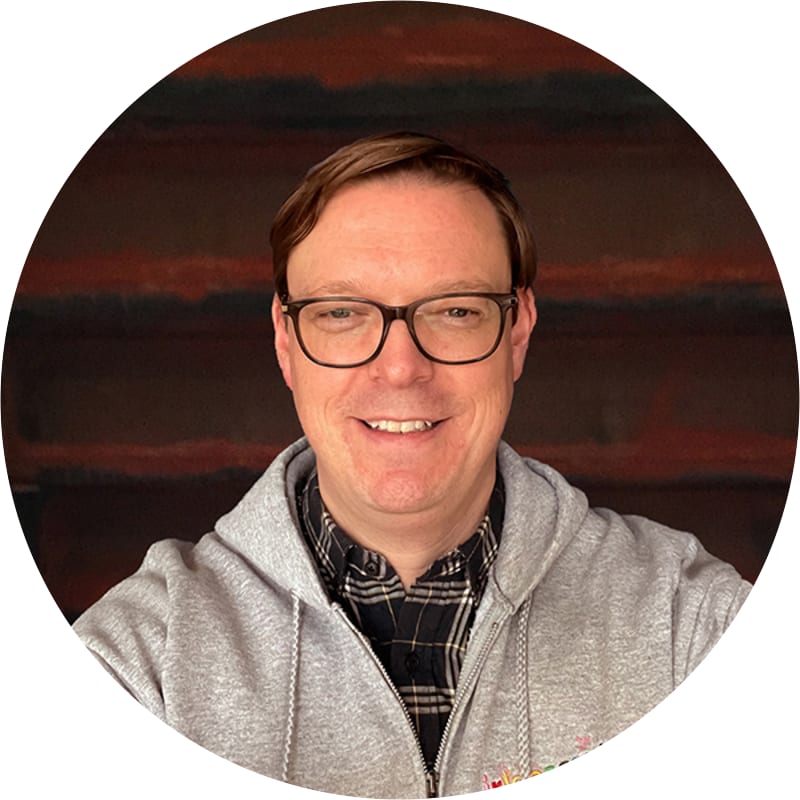 Mike Larsson
Senior Software Engineer
Mike helps write the software that brings Mystery Science to life. He studied linguistics and worked as an animator and a barista before studying computer science and embarking on his career with computers. Prior to Mystery.org, he spent 9 years in the nonprofit world at the Mozilla Foundation and Technovation.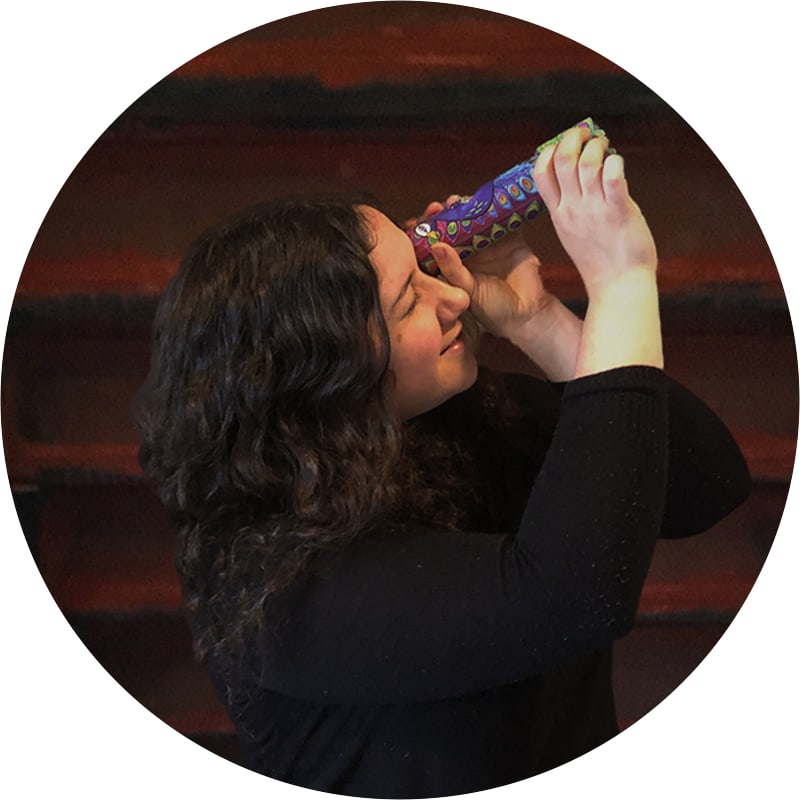 Katie Bayes
Senior Software Engineer
Katie is on our engineering team, helping to turn ideas into tools for educators. She studied graphic design and computer science in college, and has always found herself in roles where she can apply creative problem solving. Before switching completely to software engineering, she designed children's books at Penguin Random House.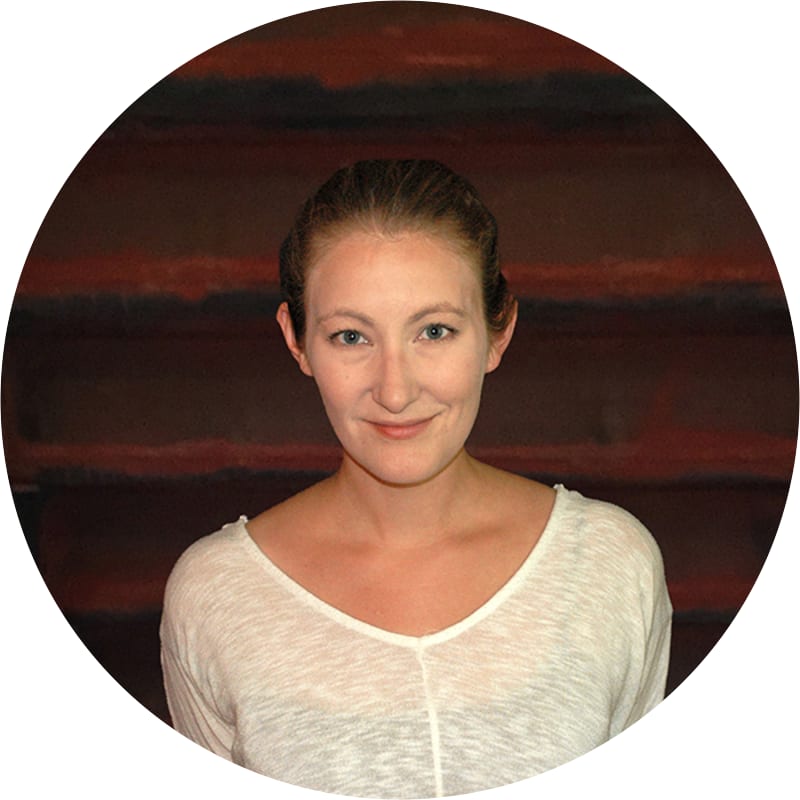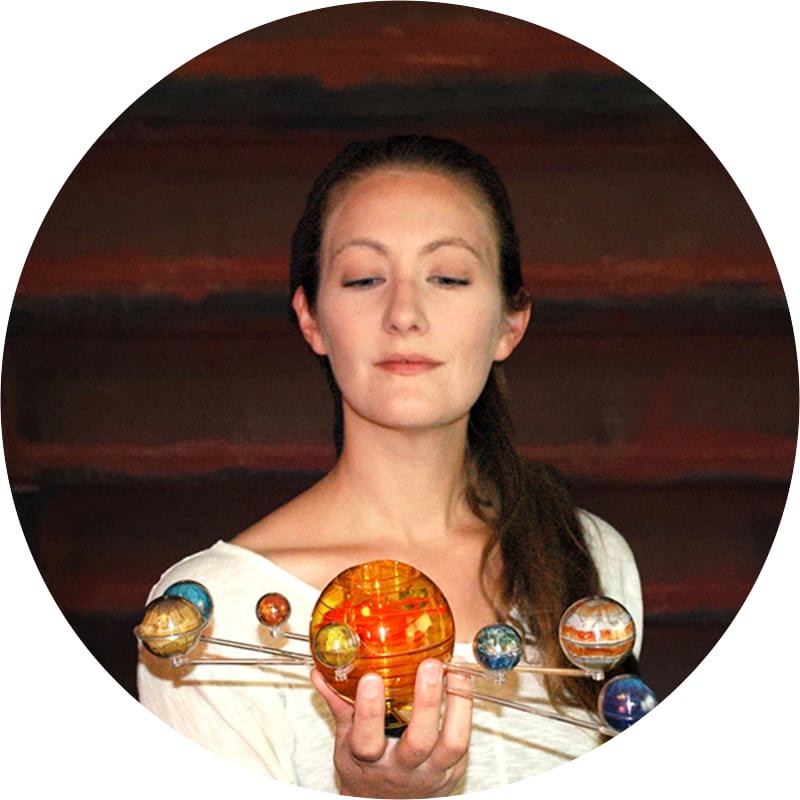 Brittany Wolff
Software Engineer
Brittany helps write the code that keeps Mystery Science running smoothly! She spent many years in customer service before becoming a software engineer and enjoys building things that will make people's lives a little easier. Before joining Mystery.org, she worked for a nonprofit promoting transparency in campaign finance.
District Team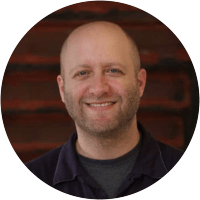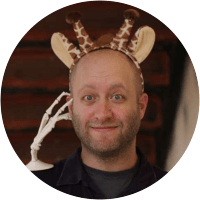 Eric Berson
VP of Customer Success
Eric helps teachers, schools and districts get started with Mystery.org and guides our alignment with the Next Generation Science Standards. He has researched how students develop scientific understanding and how teachers develop instructional practices in science. Eric was a post-doctoral fellow at Stanford University and earned his Ph.D. in elementary science cognition at University of California, Berkeley.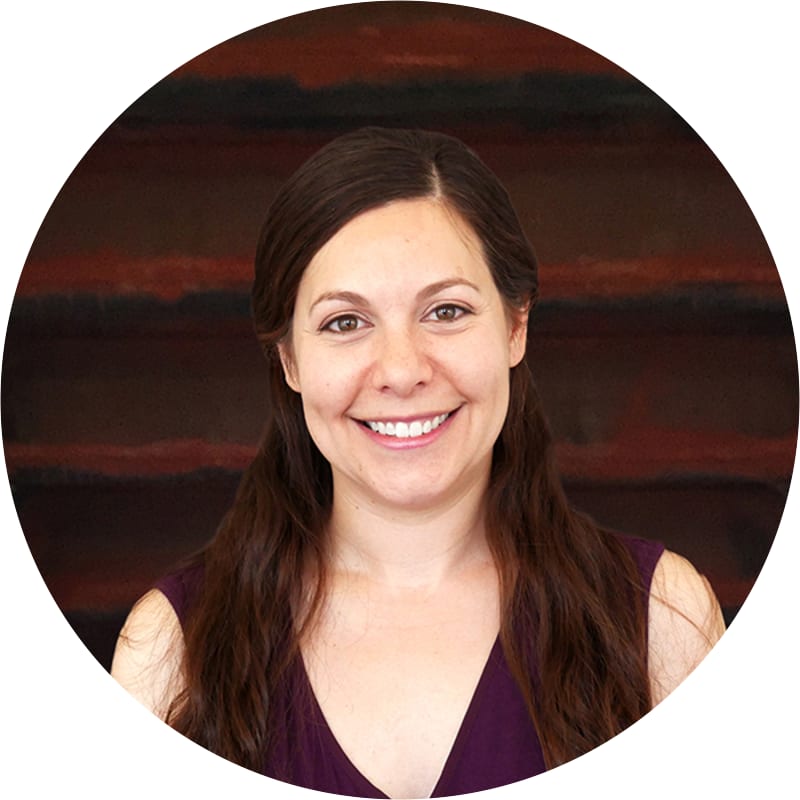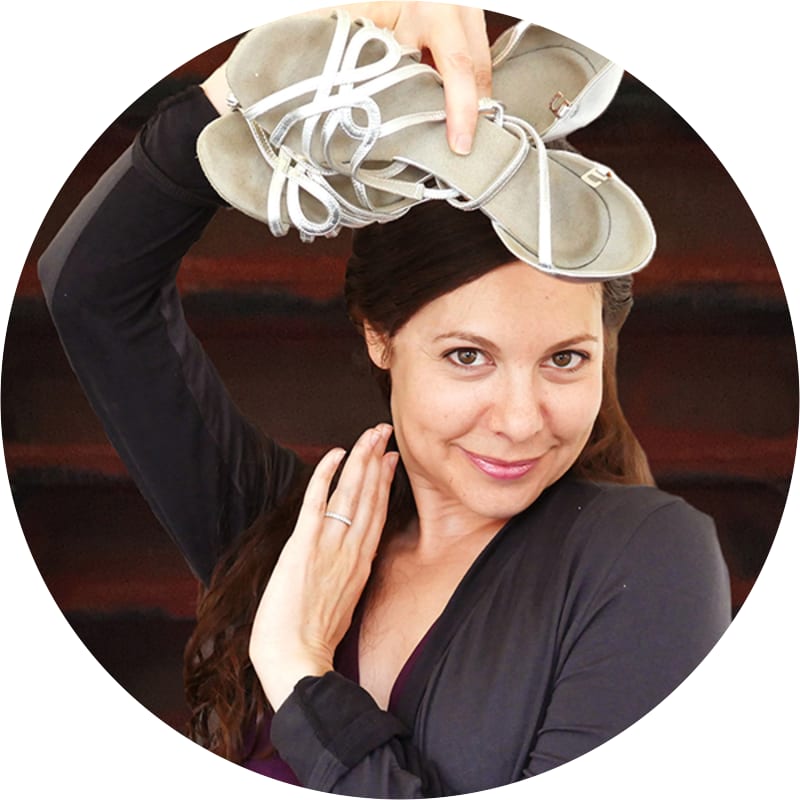 Laura Stephens
Director of Sales Operations
Laura builds sales processes and analyzes user feedback to help ensure teacher success with Mystery.org's products. Laura is passionate about making education fun for students. Before joining Mystery.org, Laura worked at a non-profit organization conducting research on educational technology products. Laura has an M.Ed. in International Education Development from the University of Massachusetts Amherst.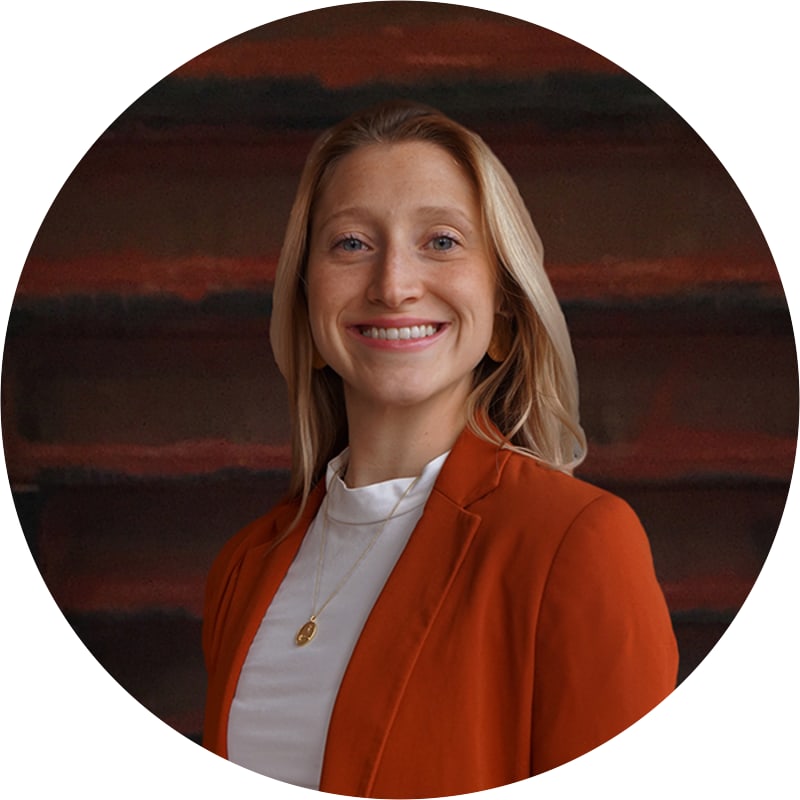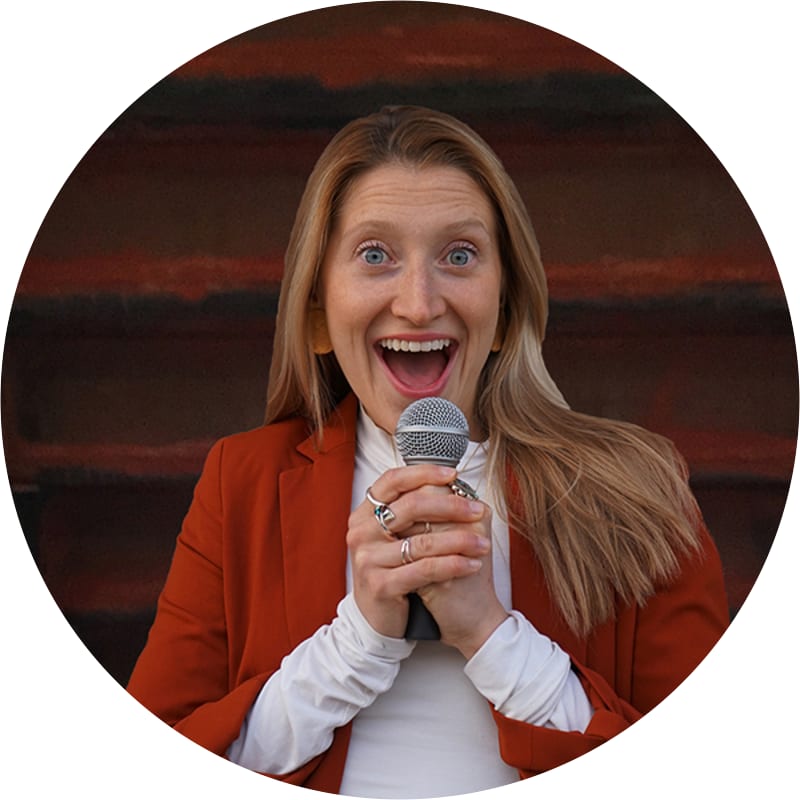 Julia Castle
Director of District Partnerships
Julia helps district administrators give teachers and students access to Mystery Science. Coming from a family of teachers, she understands the importance of having open-and-go lessons that inspire children to dig deeper and love science. Before coming to Mystery.org, Julia worked internationally for a professional services firm, serving as a thought partner to clients throughout New York, Dubai, and San Francisco. She graduated from Ithaca College with a degree in Integrated Marketing Communications.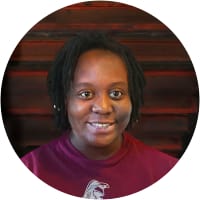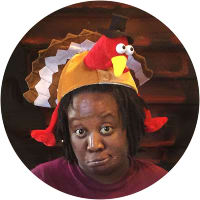 Leketa Schilling
District Partnership Manager Lead
Leketa is on the front lines of our work, interacting directly with educators and administrators across the country so that we can continue to bring them the best open-and-go lessons that inspire kids to love science. A third-generation science teacher, education is written into her DNA. Leketa is also a Teach for America alum who has taught in Southeast Los Angeles and Washington, D.C. She graduated from the University of Maryland with degrees in Neuroscience and Psychology, and is a MBA graduate of the University of Rochester.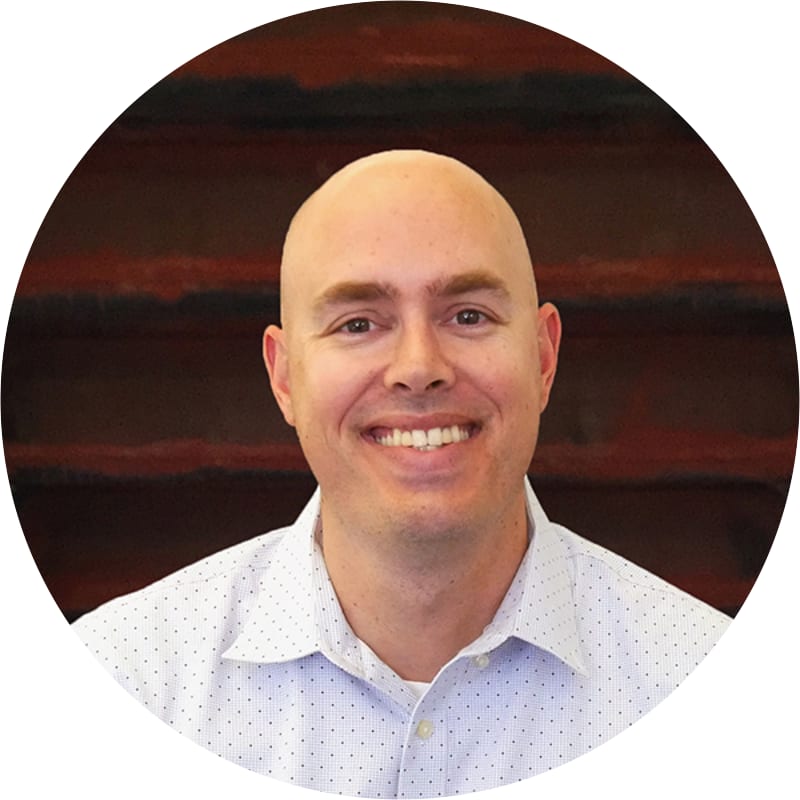 Ryan Brusco
Senior District Partnership Manager
Ryan works with district partners to realize their mission of engaging critical thinkers to become the problem-solvers of tomorrow. Before joining Mystery.org, Ryan was a school administrator in California, and he has spent his career looking for ways to inspire students' love of learning. Ryan is also a national speaker, training schools and districts in Common Core implementation, personalized learning, and Design Thinking.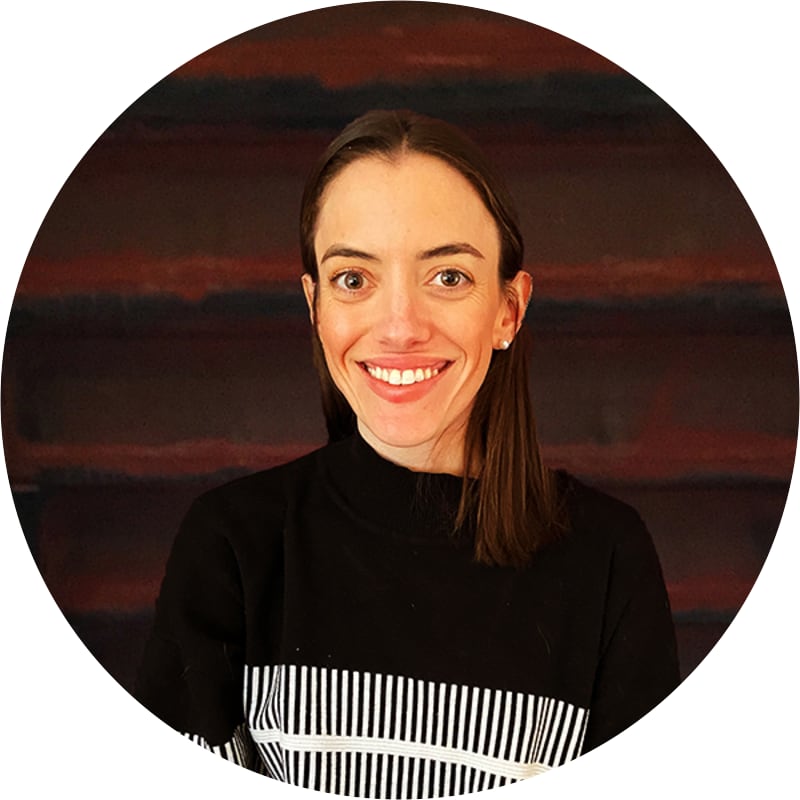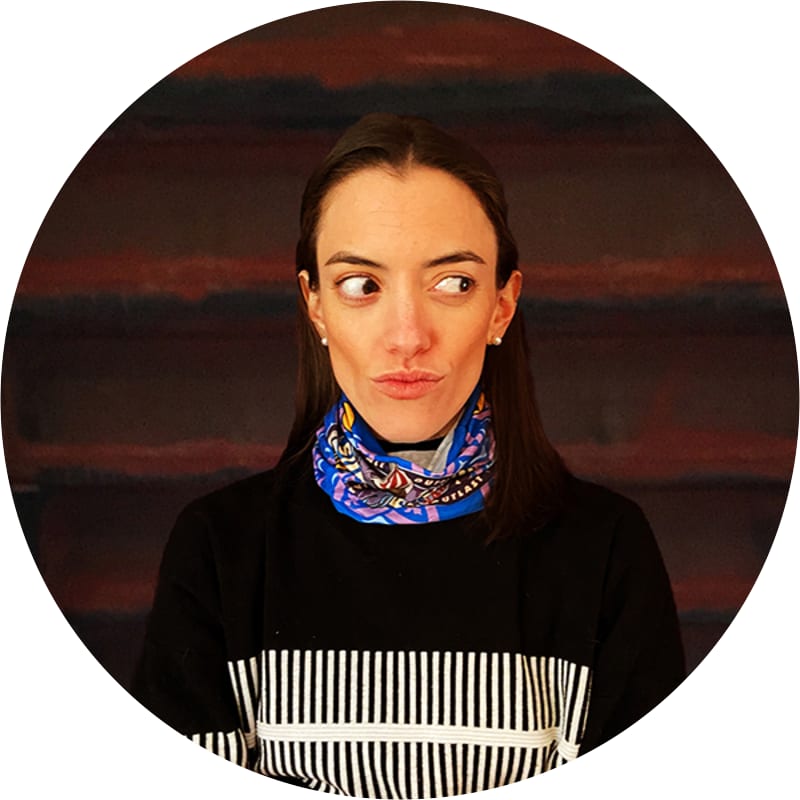 Caroline Kaplan
District Partnership Manager
Caroline works with district partners across the country to implement Mystery Science in their schools. Prior to joining Mystery.org, Caroline managed accounts for the ed-tech arm of a major news organization, engaging with hundreds of academic institutions to bring educational media resources to the classroom. A graduate of Vanderbilt University's Peabody College of Education, she has also taught elementary school in France and worked with New York high school students to navigate the college admissions process.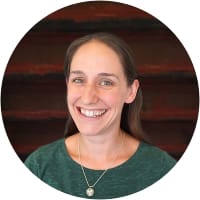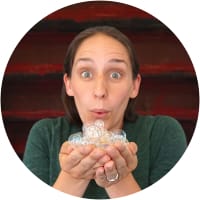 Paula Parks
Director of Operations, Packs
Paula's career has traveled a winding path that includes teaching, managing teams, designing curriculum, and even performing for the circus. Mystery.org has allowed her to fuse her deep love of learning with her enthusiasm for streamlining operations. She and her team are focused on launching new physical products - all with the goal of making the Mystery Science curriculum as accessible as possible.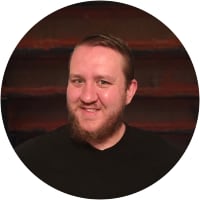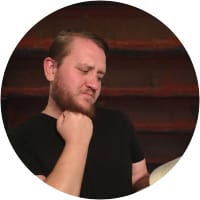 Nick Wilson
Senior Operations Specialist
Nick has a long history of customer experience positions. From tech support to veterinary care he has developed an ability to solve whatever problem is thrown his way with enthusiasm. He loves the opportunity to turn a challenge into an excellent experience for the customer. Nick has a B.A. in English from The The University of Texas at Arlington.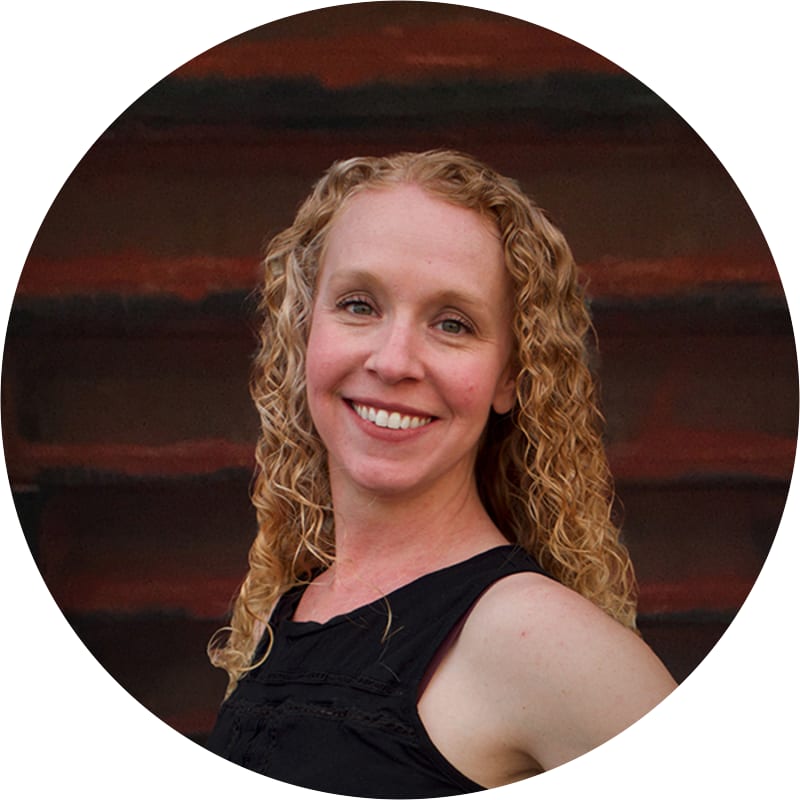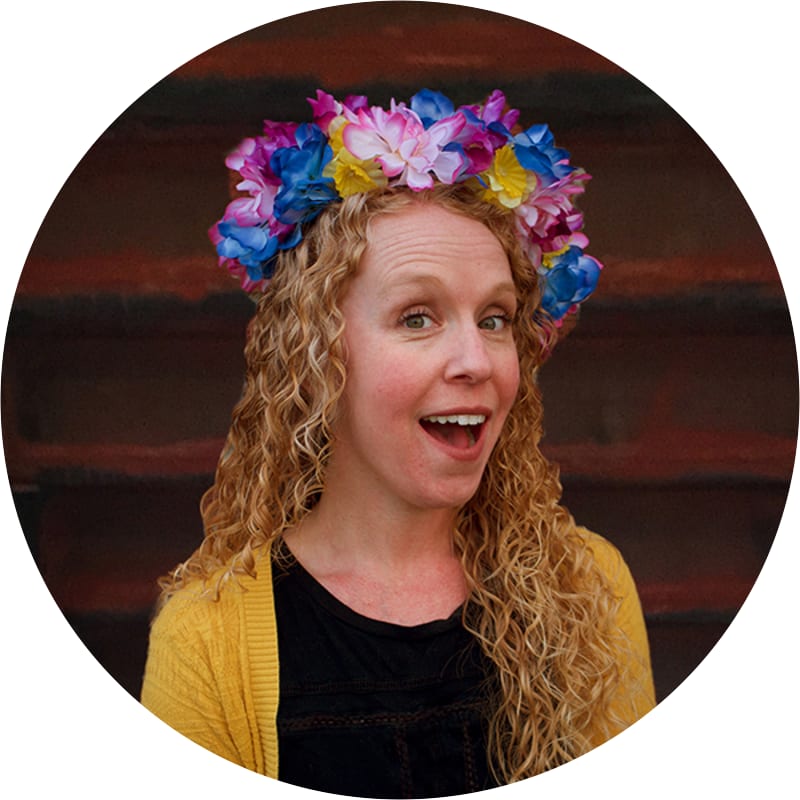 Alisha Joy
Customer Success Specialist
Alisha loves finding the "why" behind a challenge to get to the "how" in a solution. As a Customer Success Specialist, she helps schools and small districts see the immense value of sharing Mystery Science with their students. Small school? Hybrid learning? Budget constraints? Not to worry, Alisha is a pro at navigating any hurdle to ensure Mystery Science is available for every curious mind. Having run national programming for the country's largest grief camp, she is passionate about fostering accessible, equitable, and inclusive environments for all individuals.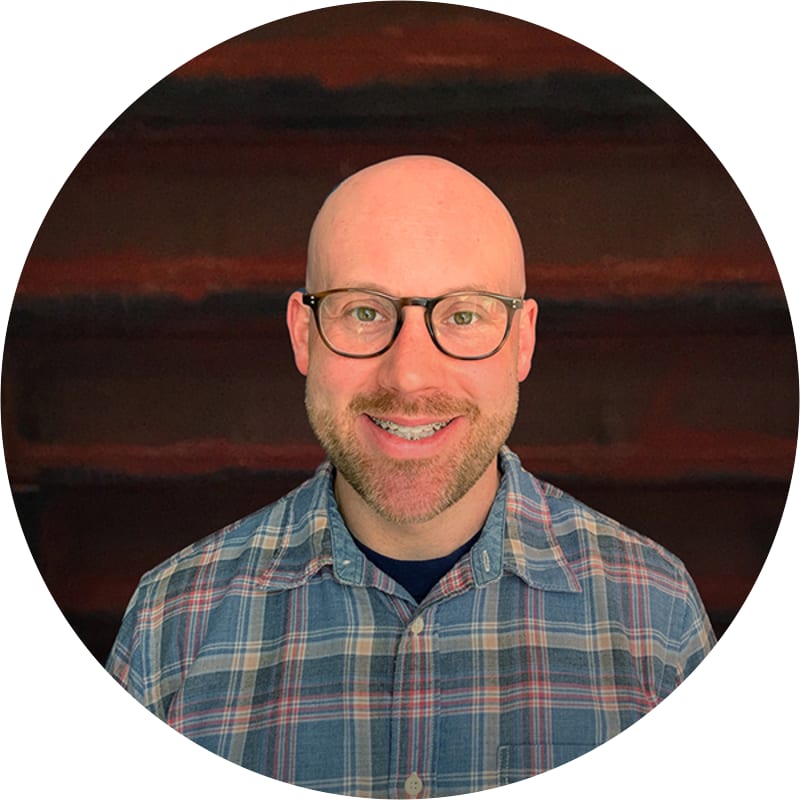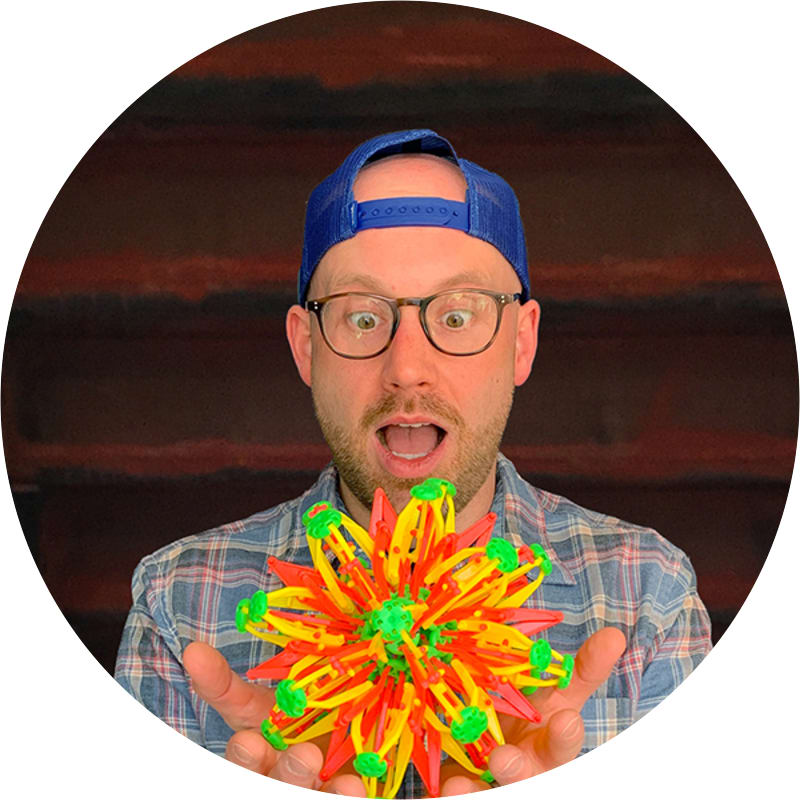 Adam Triplett
Customer Success Specialist
Adam is putting his passions for education and superb customer service to use by supporting our single school and small-district customers. As a former elementary and middle school math, technology, and robotics teacher, he always keeps students' best interests at the forefront of his decisions, with the goal of creating curious, life-long learners. Adam has a Master's degree in Teaching from National-Louis University and a bachelor's degree in Hospitality & Tourism Management from Appalachian State University.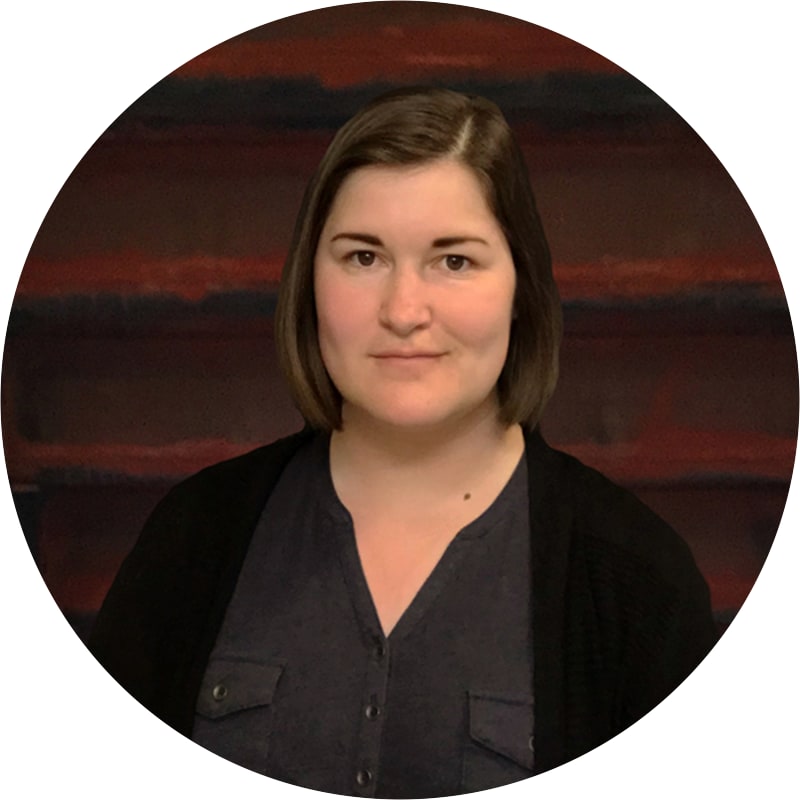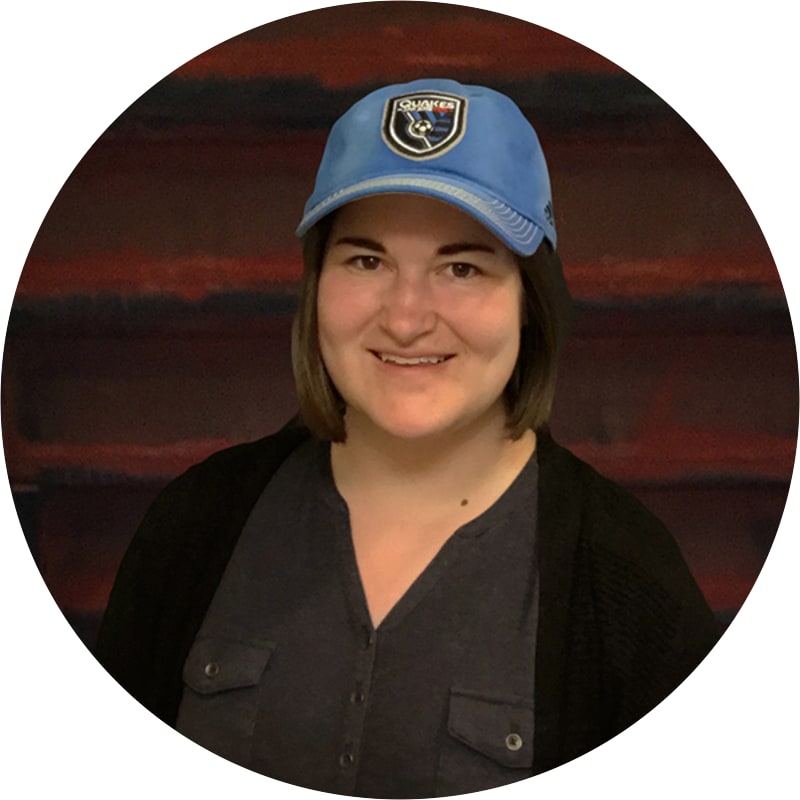 Kelsey McClung
Sales Operations Associate
Kelsey works with our internal operations and guides outreach to educators and administrators. Kelsey enjoys using data and user feedback to drive initiatives that benefit student education. Before Mystery.org, she worked in customer success at an education technology company and has several years of sales operations experience in the property management software industry. She graduated from UC Santa Barbara with a major in Psychology and a minor in Mathematics.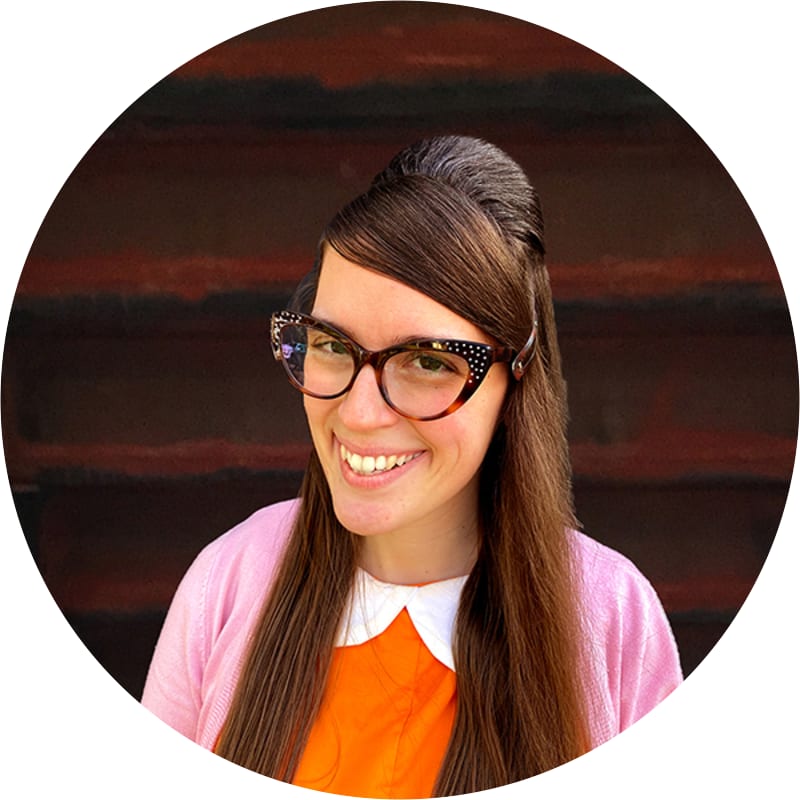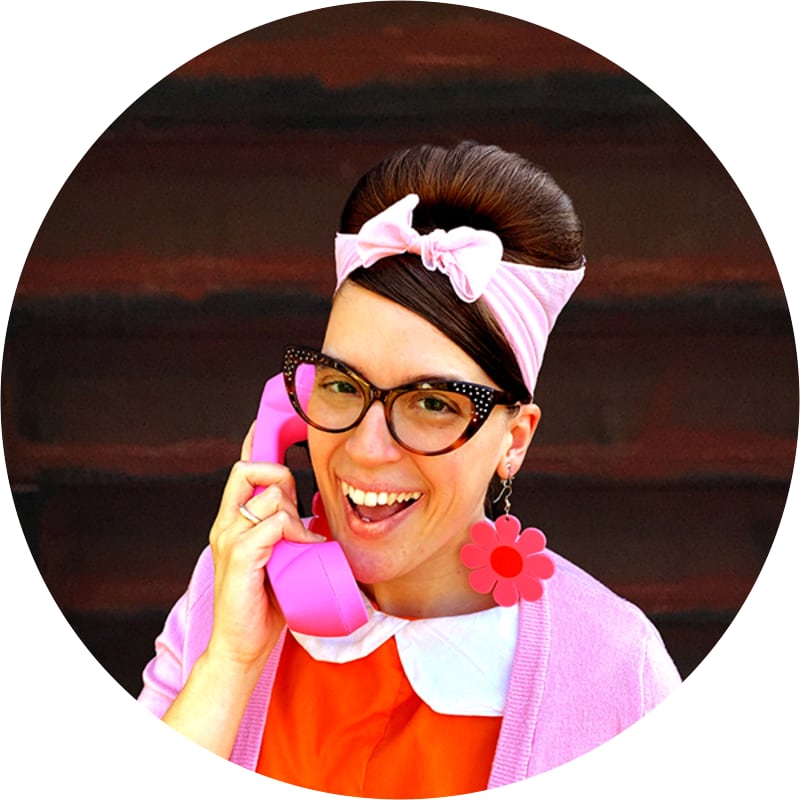 Sarah Mankowski
Customer Success Specialist
A former teacher herself, Sarah is passionate about education and loves supporting schools and small districts. She wants to make Mystery Science accessible to as many students as possible and she thrives on finding creative solutions. Sarah has worked for a number of schools and colleges in both instructional and support roles, most recently serving as an advisor for community college students. She earned her Bachelor's degree in Health Education from Northern Illinois University and her Master's degree in Academic Advising from Kansas State University.
Customer Team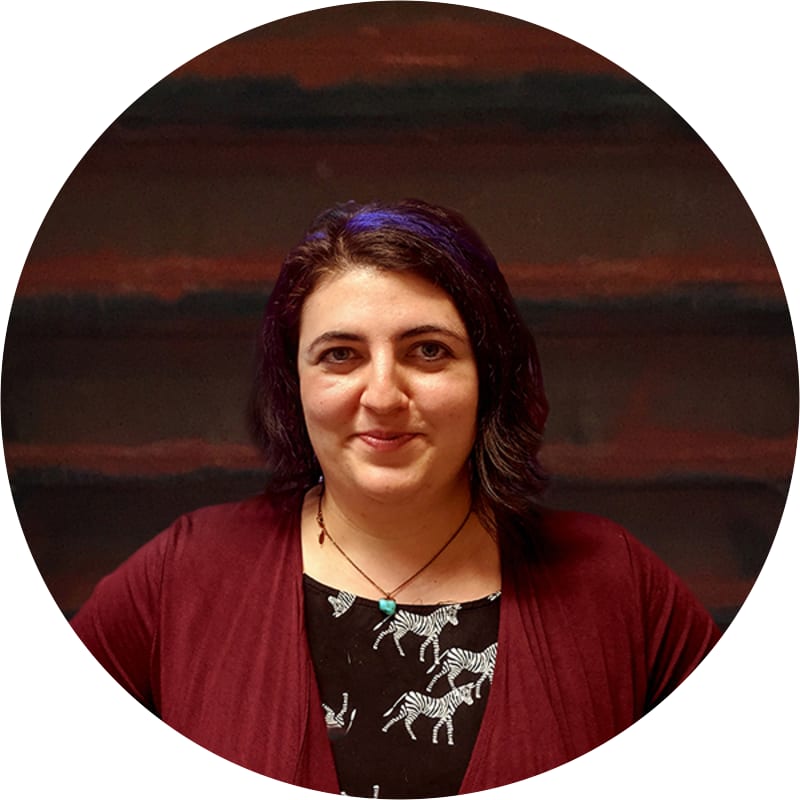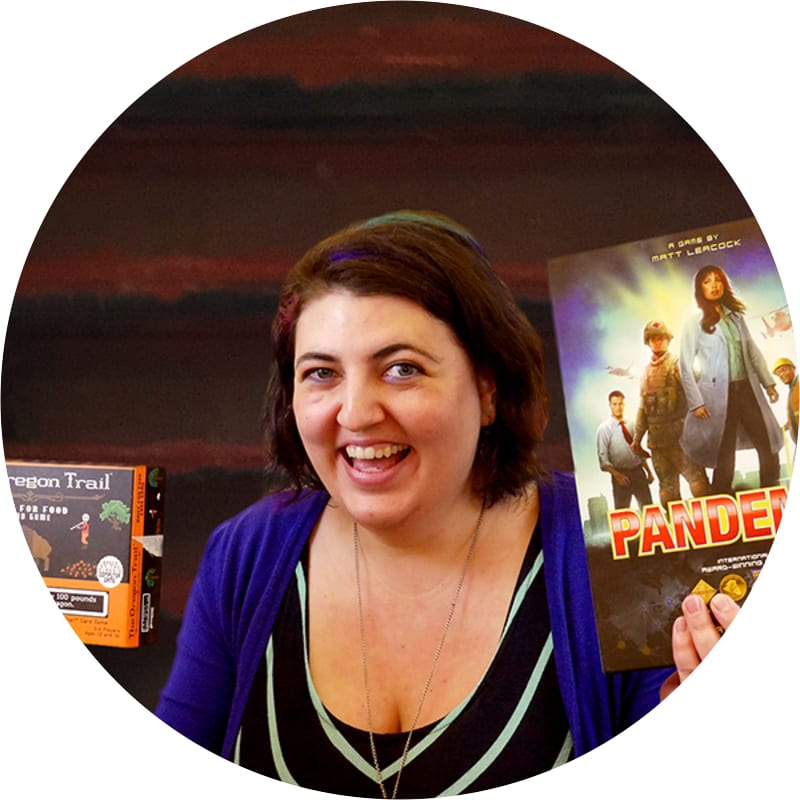 Heather Burns
Director of Customer Experience
Heather has a long history of creating exceptional customer experiences, whether it be guiding sea kayaking tours or leading the Customer Experience team and helping customers to share their voice with Mystery.org! Prior to joining Mystery.org, Heather spent 10 years growing the Customer Engagement and Insights team at SurveyMonkey. With a BA in Educational Theory from Bennington College, she is thrilled to have a role that combines her love of delighting customers and her passion for education.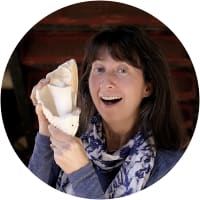 Monica Chaney
Customer Experience Manager
Monica has spent several years providing extraordinary support to customers, and now has the thrill and honor of managing our Account Management and Purchasing portion of the customer team. Bringing together her passion for education and customer service with her love of supporting a team, she gets to make a positive difference in others' lives every day! Monica has a B.A. in English from the University of Virginia and an M.A. in Human Factors Psychology from George Mason University.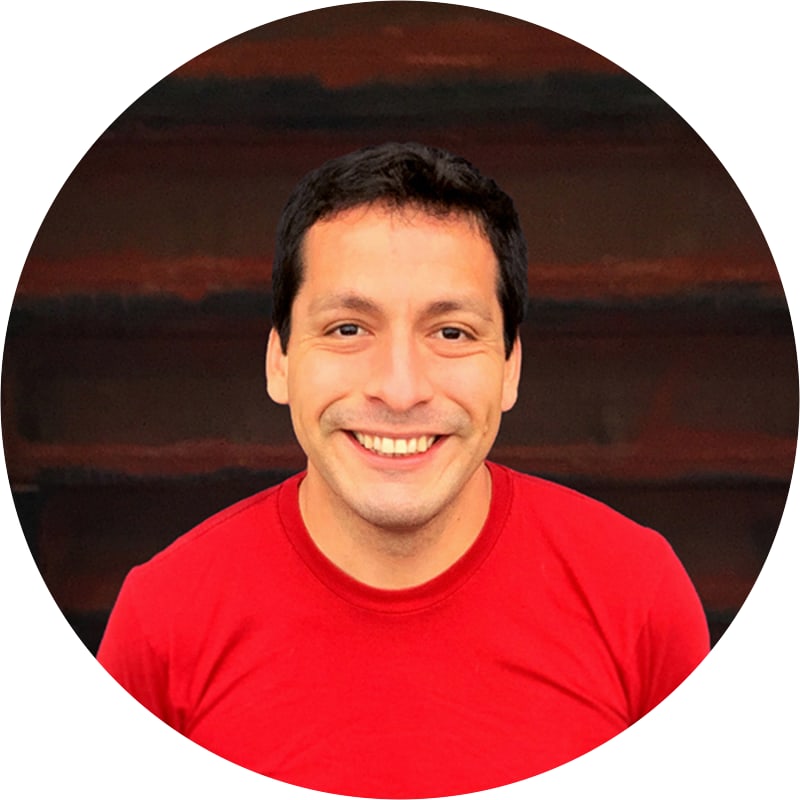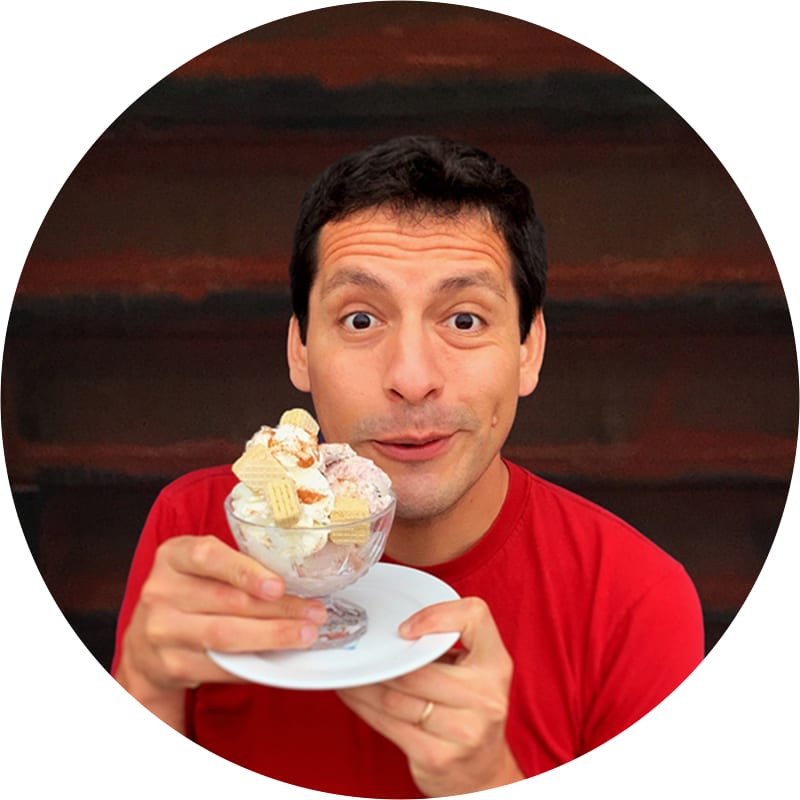 Erick Casanova
Customer Experience Manager
Erick manages the Customer Experience team that focuses on Content requests. He is obsessed with universal access to education, outstanding customer experiences, and efficiency through technology. His previous jobs include being a teacher in the NYC school system and managing customer teams at tech startups Voodoo Manufacturing and Bigstock Photo. Erick's experience, along with his B.F.A. in Musical Theatre and M.S. in Inclusive Education, makes Mystery.org's focus on creativity, education, and technology the perfect combination for him to feel right at home.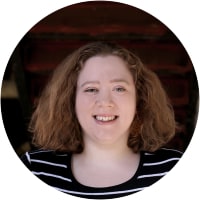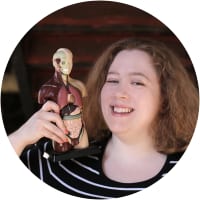 Emily Stocker
Customer Experience Specialist
Emily loves seeing things from our teachers' perspectives! She has a BA in Anthropology from the University of Louisville, the cultural and analytical skills from which she uses daily to better understand our teachers and their individual and collective contexts. She previously worked in as a customer service and research specialist for a large insurance company, and gained valuable experience in another position coordinating multicultural international teacher exchange programs.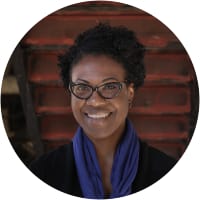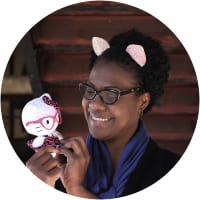 Anita Wright
Technical Support Specialist
Anita's position as a Customer Experience Specialist allows her to put her many years of Customer Service skills to good use! Before joining Mystery.org, she was enrolled at General Assembly where she learned to write software programs using Javascript. Anita's favorite part about working for Mystery.org is that she is on hand to help teachers and their students to #staycurious!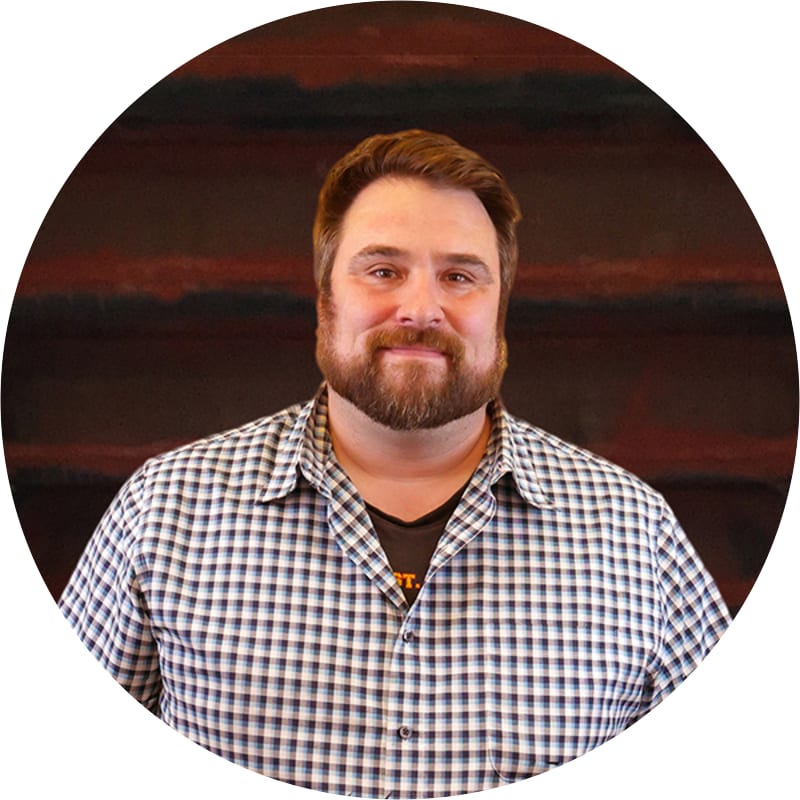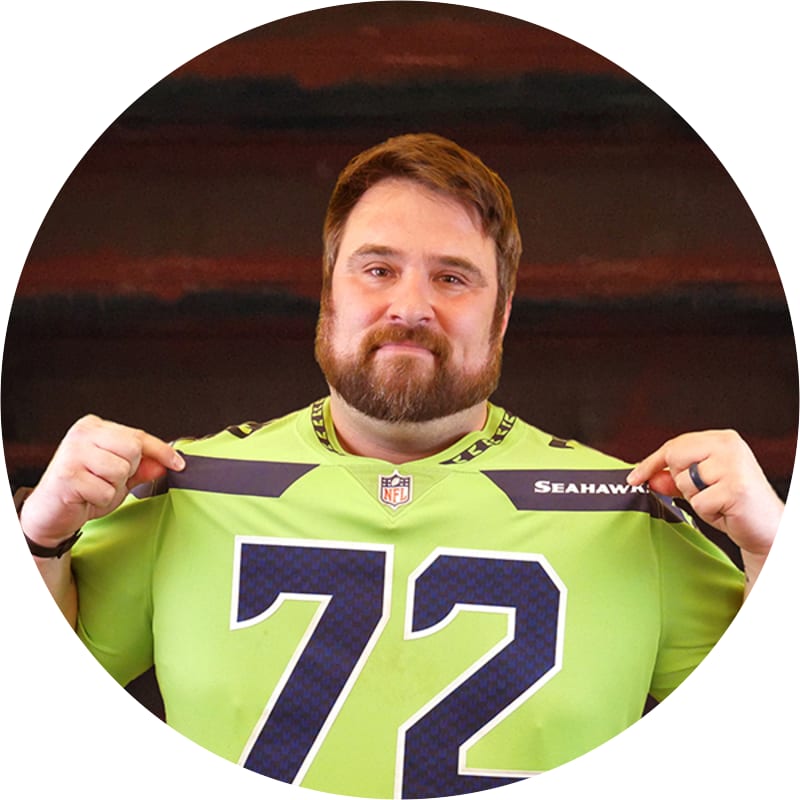 Eric Garling
Support Engineer
As a born tinkerer, nothing gives Eric more of a thrill than figuring out new and effective ways of doing things, or improving existing processes. Never shy about learning new skills or trying new roles, Eric has worked in a number of fields, from internal tool development to QA, from business analysis to technical writing -- but he keeps coming back to support because he's a die-hard extrovert who loves helping users.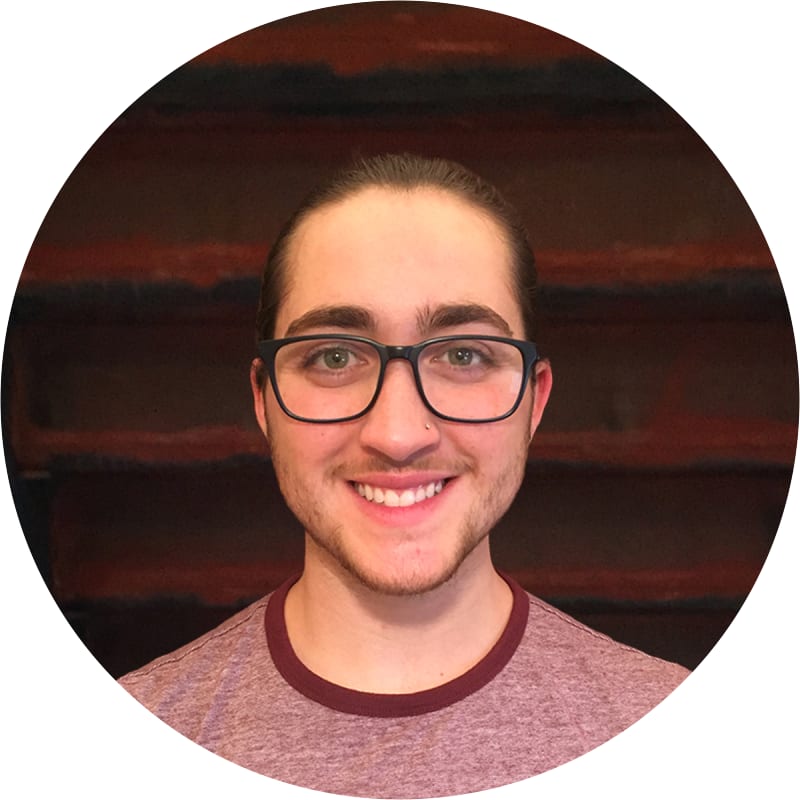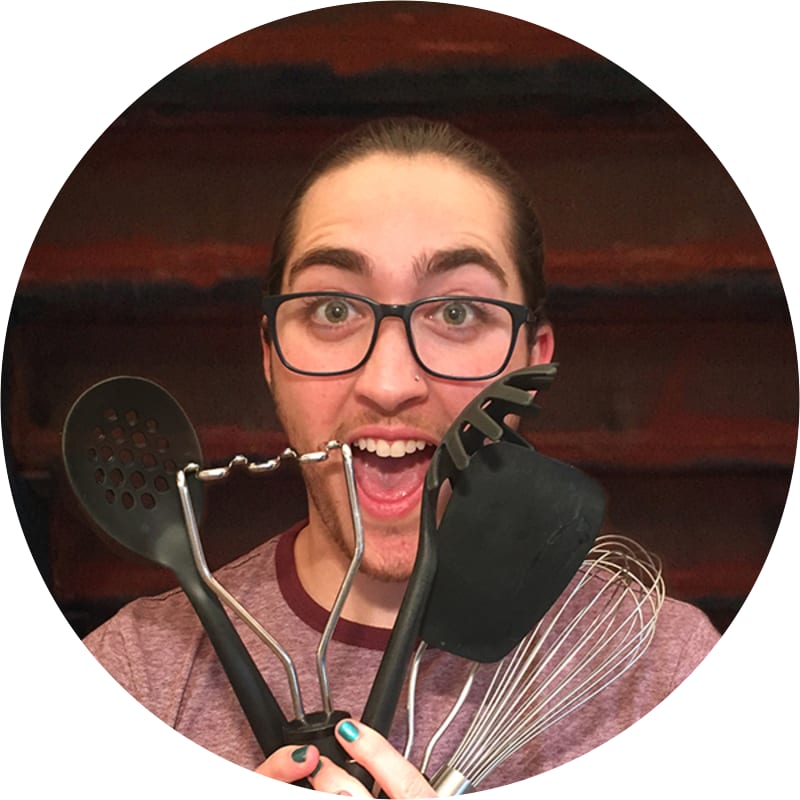 Kaiden Rodriguez
Customer Experience Specialist
Kaiden is passionate about customer service and helping to create a better future for students of all ages. Prior to Mystery.org he worked as a Financial Aid Manager at the Aveda Institute where he supported students through the enrollment process and helped them navigate financial plans over the course of their education.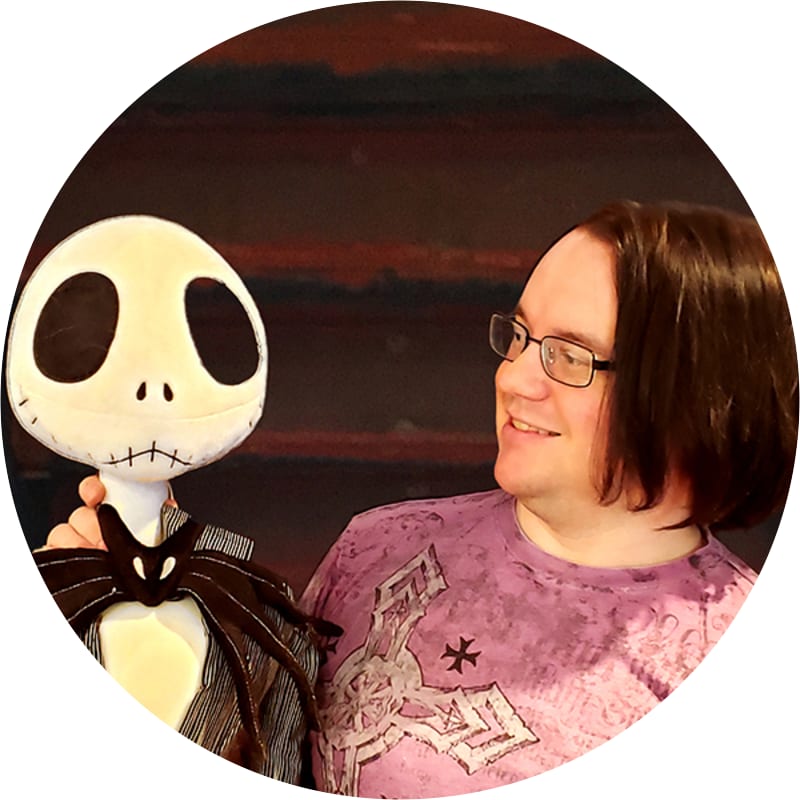 Samuel Clark
Customer Experience Specialist
Sam is working to create the best experience possible for teachers and students. He loves science and the idea of creating a future generation of curious minds that will lead to a better future for us all. Prior to Mystery.org, he worked at Princess Cruises where he helped adventurous spirits from all walks of life explore the world by recommending and helping book cruises.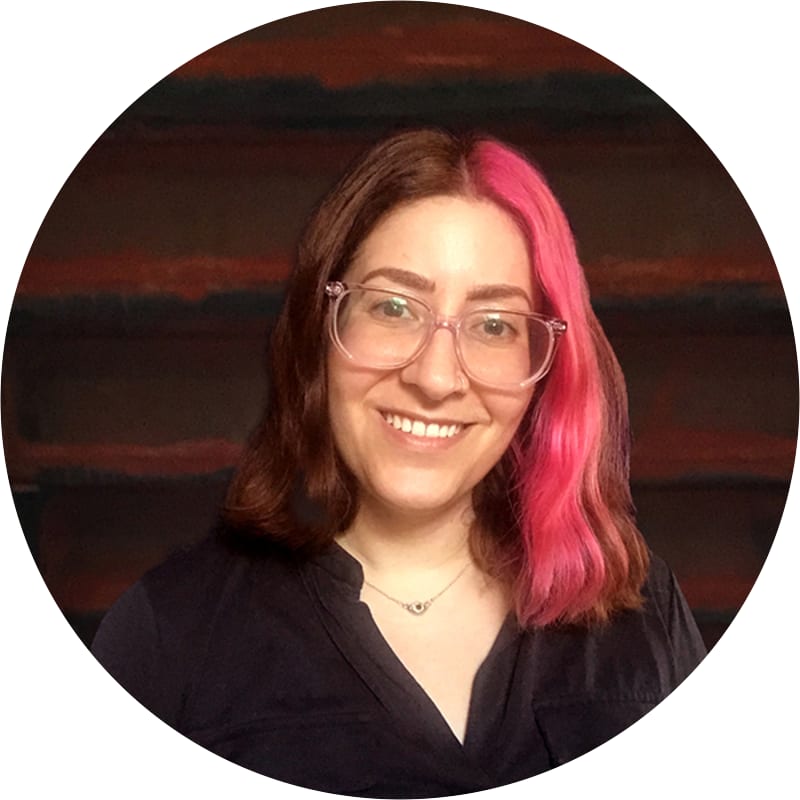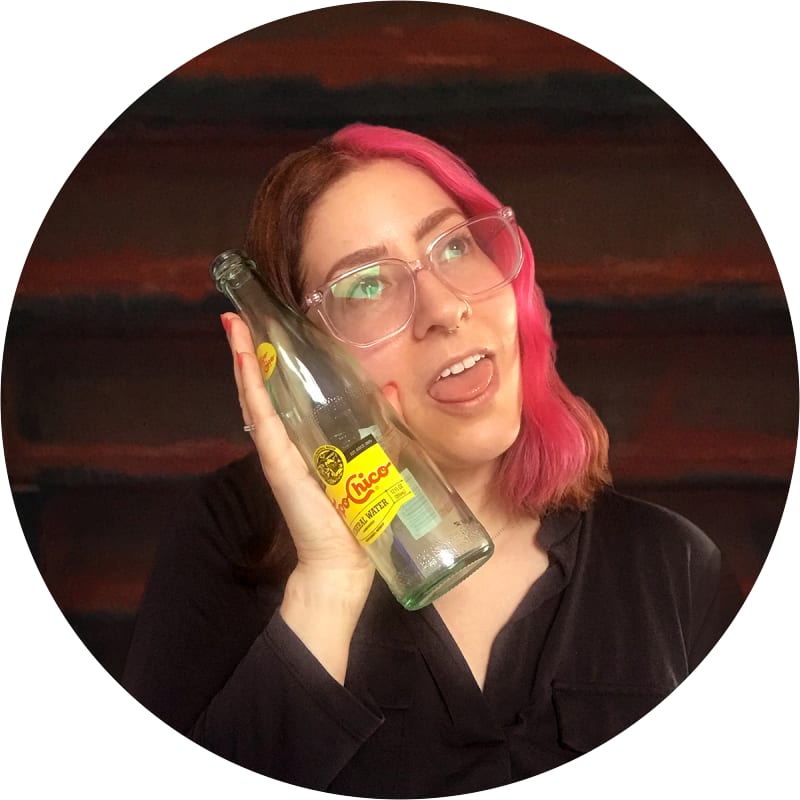 Arielle Mercier
Customer Experience Specialist
Arielle has always had a passion for helping others, and is excited to be able to make every customer leave each interaction with a smile - truly amplifying the customer experience! After attending college for Sociology and Spanish, Arielle worked in social work settings before transitioning to education, and has worked in a variety of roles. She has worked with elementary, middle and high school students and found each very rewarding. Most recently Arielle managed a high school international program, and was spreading her love of vegan recipes as a Crew Member at Trader Joe's!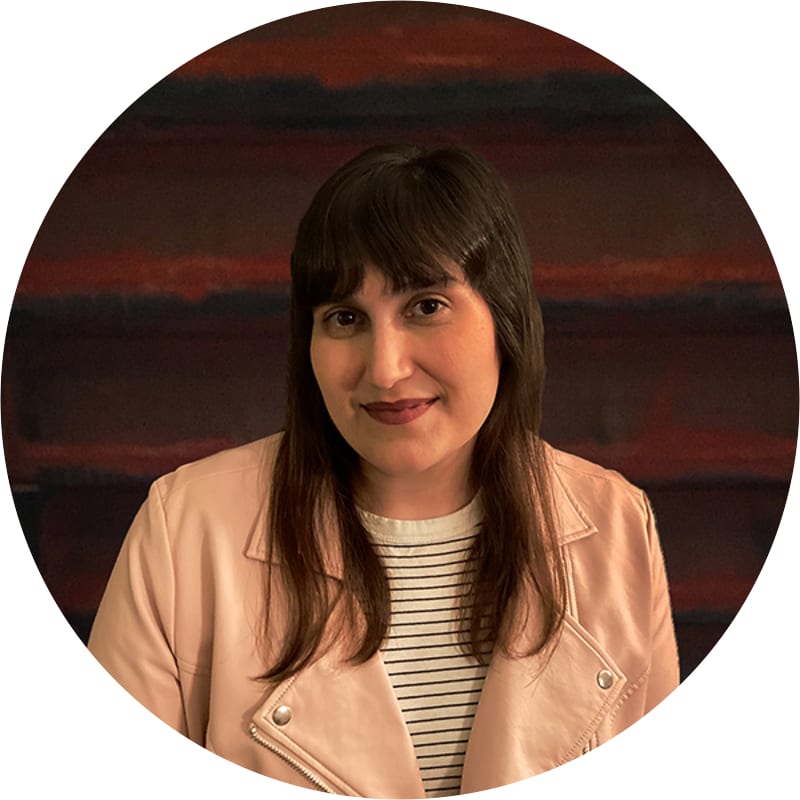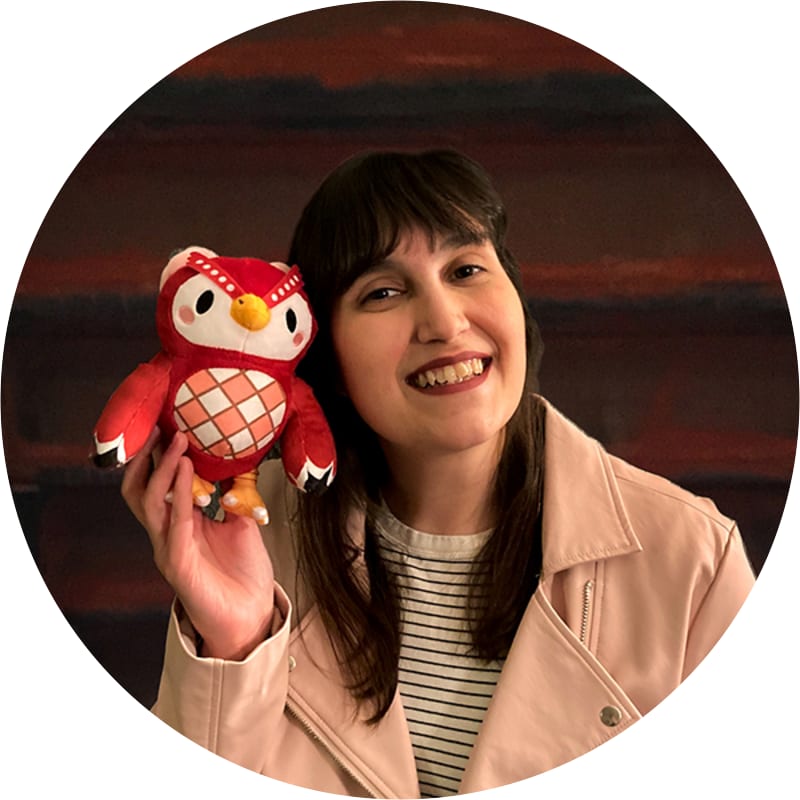 Sabrina Brumbaugh
Junior Customer Experience Specialist
Sabrina loves to help teachers provide engaging learning experiences for their students, so she's super excited to be a part of the Customer Team! She has a B.A. in English (Creative Writing emphasis) from Marshall University. Prior to joining the Mystery.org team, she worked in a school library, helping students in grades K-8 discover the magic of books.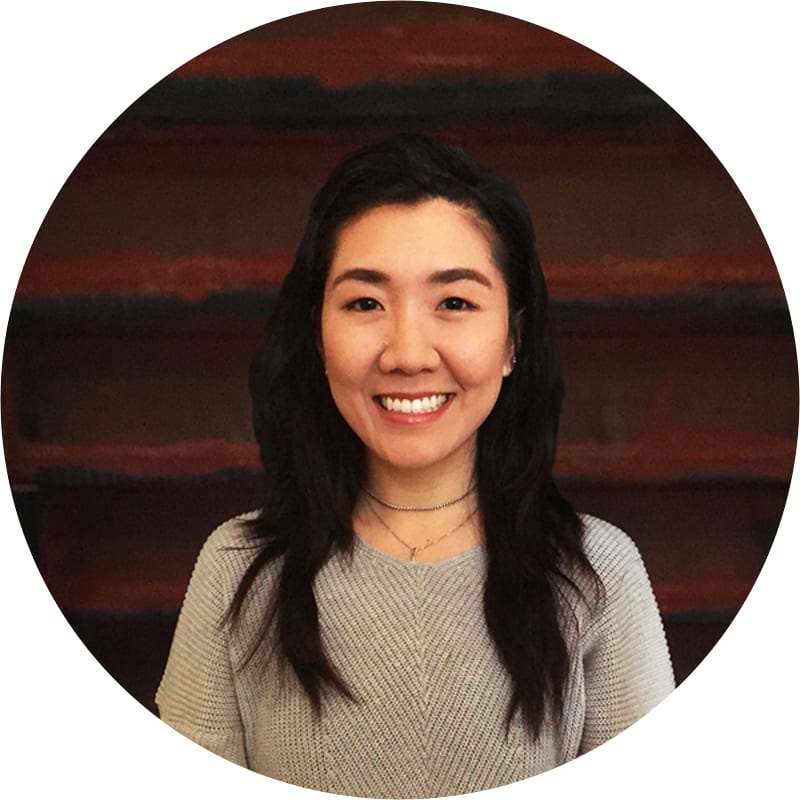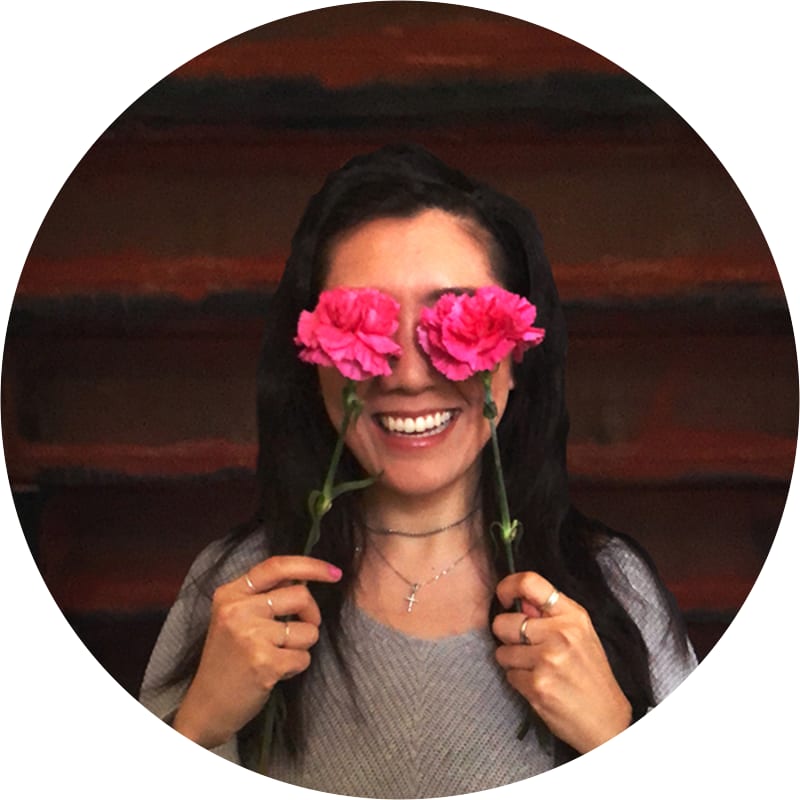 Jen Chong
Junior Customer Experience Specialist
Before joining Mystery.org, Jen spent many years leading students and families as a classroom teacher. She also had the opportunity to go overseas to help organize and launch a homeschool co-op for expatriate families. Jen graduated from UC Berkeley with a B.A. in Social Welfare and earned her M.A. in teaching from USC. She chases after all opportunities that help make education more engaging, accessible, and relevant!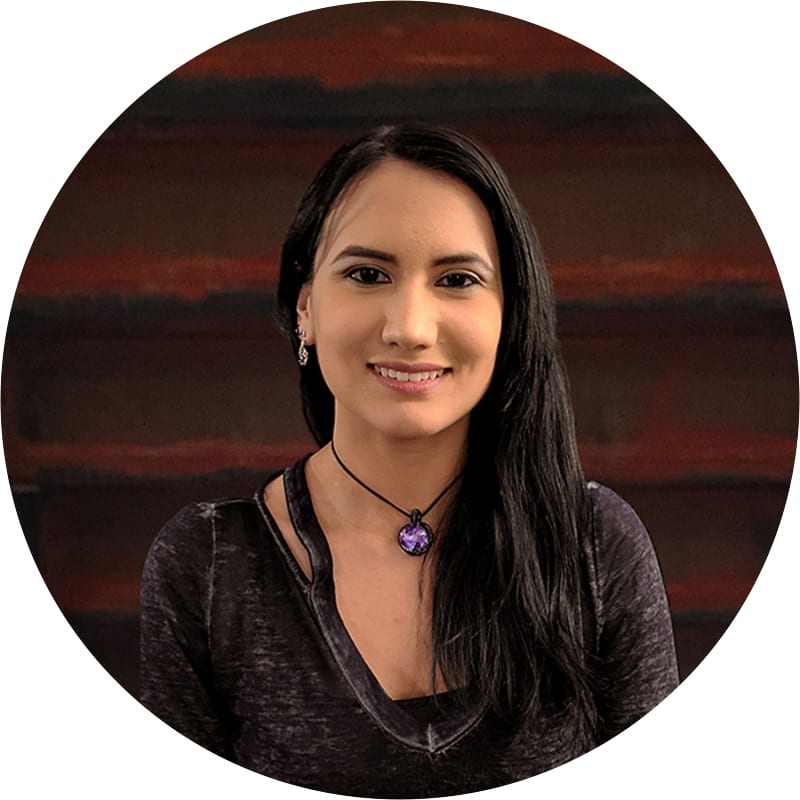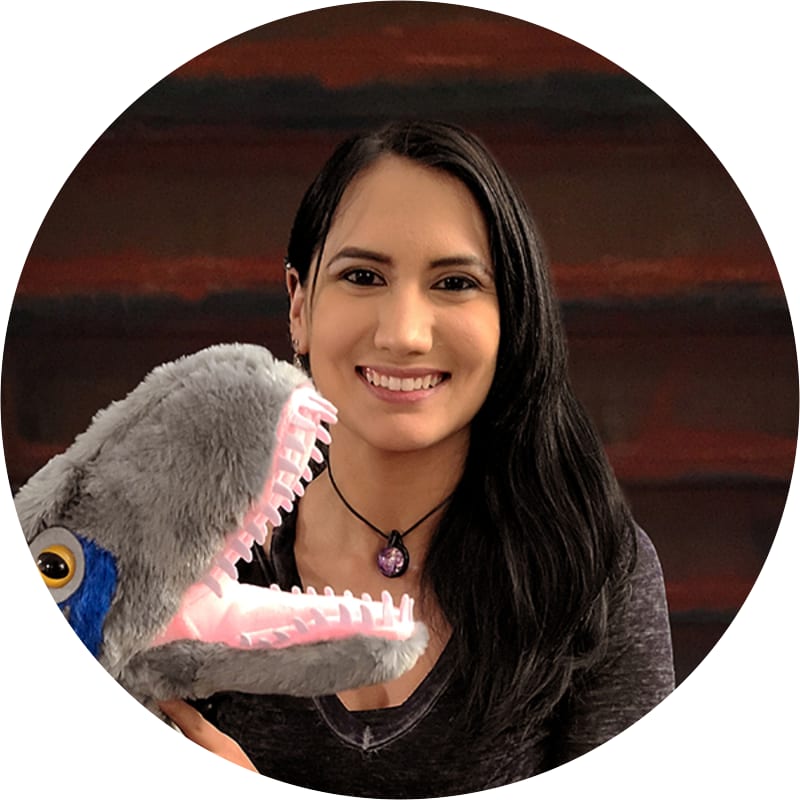 Jolene Stark
Junior Customer Experience Specialist
Jolene has always loved puzzles, problem solving and helping answer customer's questions. She can now put her talents to use as part of the CES Content team at Mystery.org to make all of her customer's days better and brighter! Prior to Mystery.org she worked as an Accounting Assistant and that's where she discovered how much she missed helping and interacting with customers.
Sours: https://about.mystery.org/team
How can we help you?
Show a video every week that inspires your students to ask questions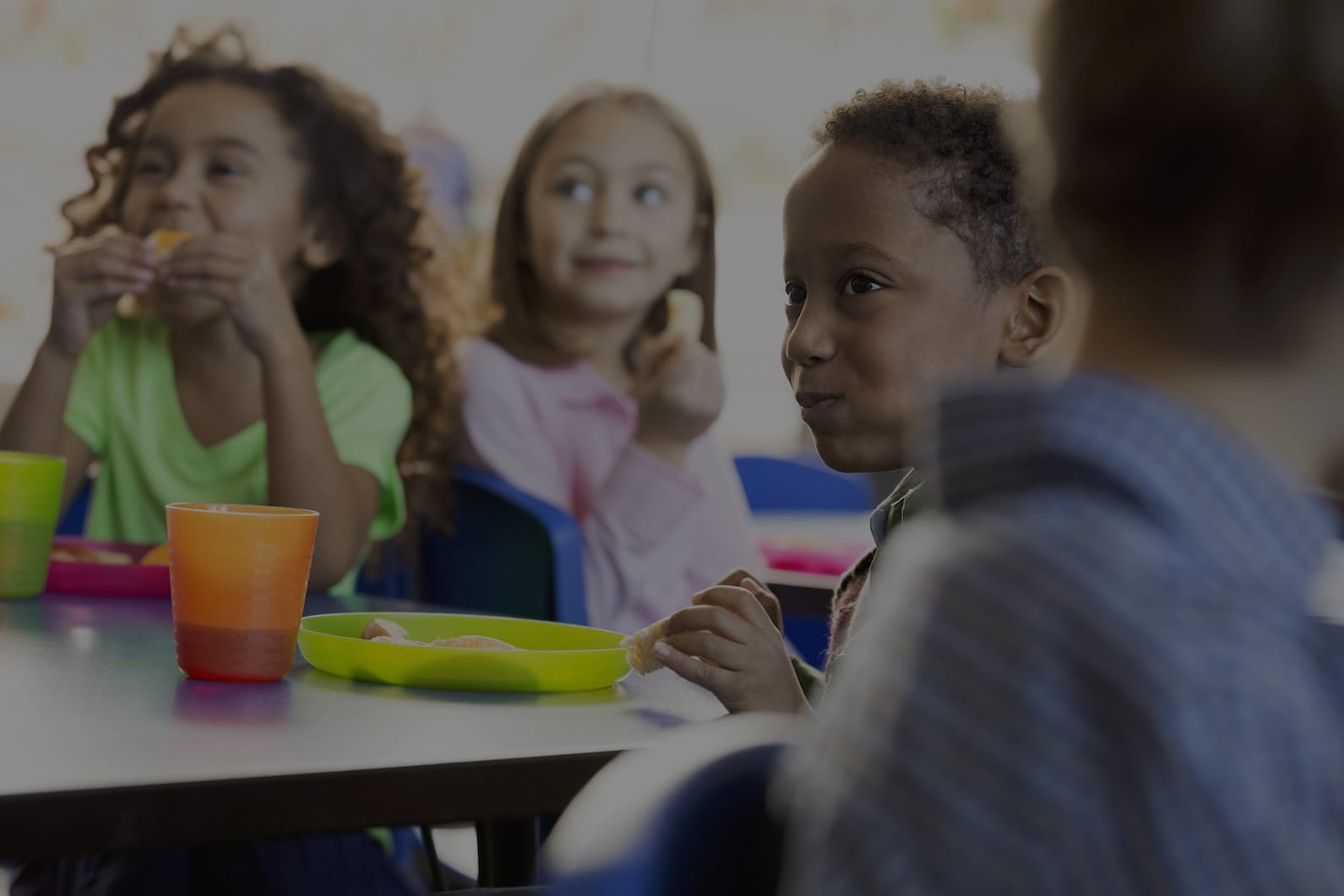 Morning meeting
Snack time
After recess
Transitions
Rewards
Warm-ups

Contact·Terms·Privacy·Mystery Science
Thoughtfully made by the team at Mystery.org · © Copyright 2021. All rights reserved.
About·Careers·Team
#StayCurious
You are using an unsupported browser. For the best experience using Mystery Science, we recommend upgrading to one of the following browsers:
Chrome (recommended)
Firefox
Safari
Microsoft Edge
Sours: https://mysterydoug.com/
How do you make a Mystery Doug video?
Doug Peltz
American science educator
Doug Peltz, popularly known as Mystery Doug, is an American science communicator and entrepreneur based in San Francisco. He is best known as the host of the weekly science show Mystery Doug, and as the co-founder and voice behind the popular science curriculum Mystery Science, a science program used in 50% of U.S. elementary schools and recently acquired by Discovery Education.[2]
Early Influence[edit]
"I had always loved science from the time I was a kid. I thought the only career path once I got to college was to become a scientist, that's what everyone tells you ... When I got to college, I figured that science explanation would be so much better because now the scientists themselves would be teaching you. It turns out they're even worse at explaining things so I got really interested in the problem of explaining science. I figured out while I was in college that I wanted to become a teacher and write my own curriculum.

— Doug Peltz, Interview with Y Combinator[3]
Career[edit]
As an avid naturalist, Peltz was the first to discover that the Mediterranean red bug had migrated to North America.[4][5]
Peltz has long appeared in various news outlets to explain and discuss natural phenomena, such as 2010 fireball over Irvine on NBC News and in the Orange County Register.[6][7] In 2020, Peltz interviewed NASA astronaut Jessica Meir about what it's like living aboard the International Space Station[8] and appeared on Wisconsin Public Radio to discuss how families were navigating the 2020 COVID-19 pandemic.[9]
In 2013, Peltz co-founded Mystery Science with Keith Schacht. Mystery Science creates open-and-go lessons for elementary teachers and helps them teach science without requiring a background in science.[10] Interviews with Y Combinator, one their investors, detailed an unconventional business model in which the company sold to schools and districts across the United States without a sales team.[11][12]
In October 2017, Peltz launched an initiative titled Eclipse America in which he partnered with Google to provide free eclipse glasses and lessons to teachers in classrooms.[13][14] Peltz's business endeavors have been featured by Forbes[10] and the Wall Street Journal.[16]
Peltz elaborates on his unique approach to answering children's questions in an interview with Montessori Education[17] and on Game Changers TV.[18]
In October 2020, Peltz joined Discovery Education as Mystery Science became a wholly owned subsidiary; Mystery Science was acquired for $140 million.[19] The science program is now used in more than 50% of elementary schools.[2]
References[edit]
External links[edit]
Sours: https://en.wikipedia.org/wiki/Doug_Peltz
Mystery doug does live where
My ass. I have never heard so many compliments about my butt and legs. After that, I sat down on my chair, turning half-turned to him and crossing my legs.
Mystery Doug LIVE Special - Thursday, May 21, 10 am PT / 1 pm ET
Ay-ya-yay, Olga Sanovna, shame on you. reproaching mom, dad kissed me on the knee again. Tomorrow at the same time I, like the Little Humpbacked Horse, will stand in front of you, my beautiful flower, my blooming. Rose.
Now discussing:
After all, you won't get much help from two elderly sisters living out their days in the village. Although one of them is a tall, wiry old woman Markovna, she kept a hefty Caucasian shepherd dog Burana on a chain in the yard. From one fierce look that can be punched in your pants with fear.
1993
1994
1995
1996
1997