One Loved Babe is an online boutique that sells womens and kids clothing along with home furniture and home accessories. One Loved Babe was founded by Melanie DeVore.
Tell us about your brand! When did you launch, where are you headquartered, what moved you to start your business?
"I started One Loved Babe in 2016. I was a new stay at home mom and wanted a hobby. I've always loved clothes and shopping, and decided to open a boutique!"
"I ran the business out of my house for the first three years, and we moved into our first warehouse last year!"

What are some of your other favorite apps for increasing conversions?
"The Back In Stock app."
What are some specific conversion-related problems you've been experiencing?
"Abandoned carts."
One Loved Babe has a highly engaged and cohesive Instagram page that is always drawing in new visitors.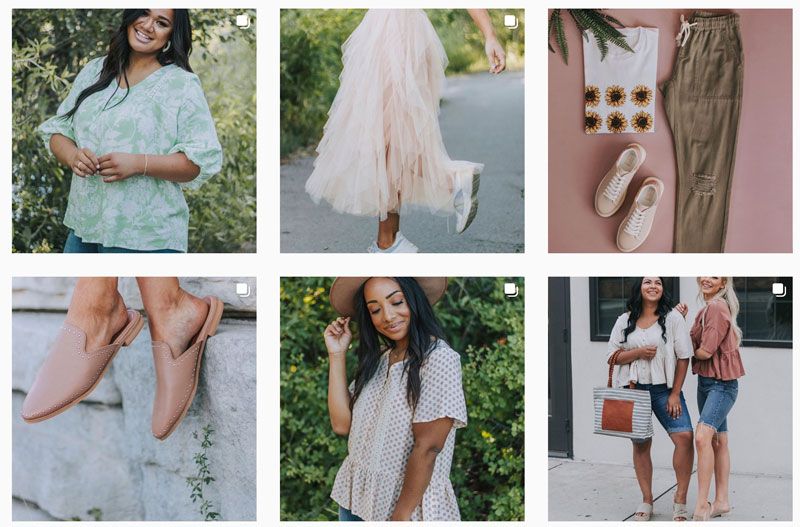 What other strategies did you try in order to address that prior to using Fomo?
"We set up an SMS abandoned checkout text, and that has improved our situation!"
How did you learn about Fomo?
"My brother-in-law uses it for his site, and loves it!"
What prompted you to move forward with Fomo?
"I like that it gives you the urge to buy it before it sells out. When I've seen it on other sites, I also liked seeing what other customers were buying."
Fomo is a social proof notification app that displays real shop data in real time such as current visitors, new email signups, or latest sales. #HonestMarketing

Have you tried any of our competitors? If so, why did you choose Fomo instead?
"I haven't."
How long have you been using Fomo?
"8 months."
How are you tracking Fomo conversions?
"Just through the Fomo Dashboard."
Please share some of the quantifiable ROI results that demonstrate how using Fomo has benefited your business.
"In the last month, Fomo alone has generated $18,000 in sales!"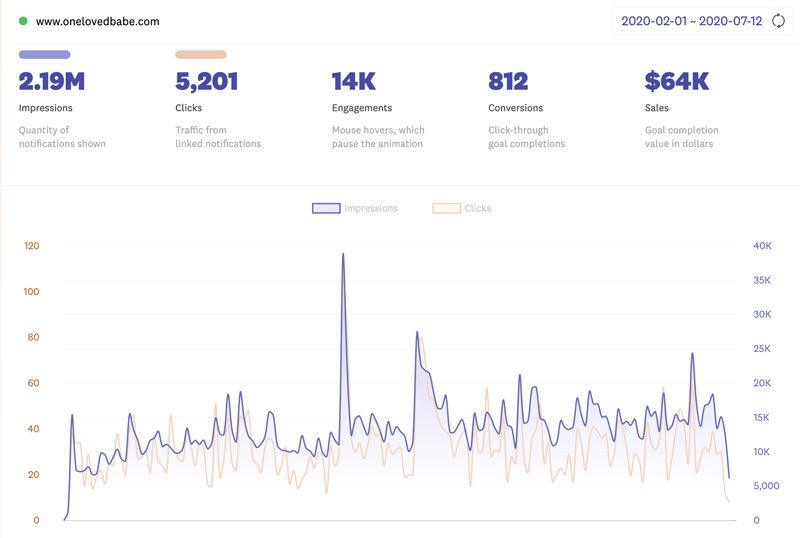 Are there any changes you'd like to see made with Fomo?
"More locations to have the notification appear on the site. It currently pops up over our chat button, I just wish I had more options for placement, without blocking anything on the site."
Do you have any advice for other Fomo users?
"Wish I would've heard about it sooner! Seeing how well it performs, I wish I could've had it up on my site four years ago!"
Any other stats you're proud to share?
"We had one of our biggest months last month, generating over $500,000 in sales."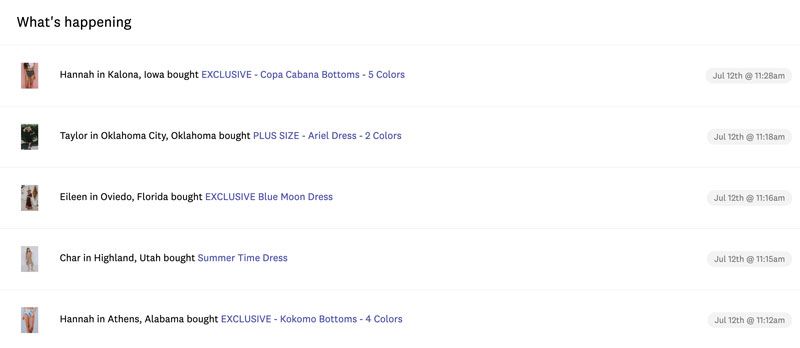 What is one thing you want customers to take away from your business? What are you truly selling?
"Confidence in your body. I want women, of all sizes, to feel confident and beautiful in their own skin, and I believe clothing can help with that."
Thanks to Melanie of One Loved Babe for sharing their story on the Fomo blog.
If you have a Fomo story to share, share it with us here.
If your store could benefit from some social proof too, try out our 14 day free trial here.
#case study#baby and children#fashion and apparel#home and garden#ecommerce
Sours: https://blog.fomo.com/one-loved-babes-64k-from-fomo/
My Top 5 Favorite Clothing Boutiques For Finding Your Perfect Engagement Session Outfit
Hi Friends!
Welcome! I am SO excited to finally share this blog with you!
I may be a country girl and for a good bit of the year you can find me dressed in camo, but I would be lying if I said that I didn't LOVE clothes and finding that perfect outfit that compliments my style. Just ask Waylen ;)
I often get asked by brides for recommendations on what they should wear for their engagement session and while I am always MORE than happy to offer my thoughts, one of the most important things is to be true to who you are! But having your photos taken is also a great excuse to be a little extra! ;)
I highly recommend getting your hair and make up done - Your engagement photos are a great reason to schedule your hair and make up trials and it will make you feel like a million bucks! I promise no one has ever regretted doing so!
But I also know how difficult it can be to find that perfect outfit, so I am over the moon excited to share 5 of my favorite boutiques that I know you will be able to find that perfect piece that is true to your style (and that I know will photograph beautifully)!
Sours: https://www.katherinezellphoto.com/blog/my-top-5-favorite-clothing-boutiques-for-finding-your-perfect-engagement-session-outfit
One Loved Babe Review
One Loved Babe Review: One Loved Babe Pros & Cons
One Loved Babe (onelovedbabe.com) is a well-known women's clothing store which competes against other women's clothing stores like Nike, Adidas, SHEIN, Athleta and Farfetch. Based on our in-depth One Loved Babe review, when compared to its competitors, One Loved Babe is a mid-range performing brand within its category. Read the full Onelovedbabe.com review below for more details.
Fair trade products: Does each store offer fair trade products? Is each store fair trade certified?
:
:
:
:
:
:
Face masks: Does each store sell face masks? Can I buy face masks at each store?
Products made in USA: Are each store products made in the USA? Does each store manufacture their products in the United States?
:
Cruelty-free products: Are products sold at each store cruelty free? Does each store sell cruelty-free products?
:
:
Eco-friendly materials: Does each store use eco-friendly materials? Does each store use recyclable materials?
:
:
:
:
:
:
:
:
:
:
:
:
:
:
:
:
:
:
:
:
:
:
:
:
:
:
:
:
:
:
:
:
:
:
:
:
:
:
:
:
:
:
:
:
:
:
:
Knoji has 53 One Loved Babe reviews and ratings as of October 23, 2021. Knoji editors and the Knoji shopper community have reviewed One Loved Babe and compared it against 0 top brands, reviewing One Loved Babe based on product and store features such as ethically-sourced products, and . Knoji reviews and ranks Onelovedbabe.com and other women's clothing stores based on how many features each offers and based on a 5-star rating scale. Based on these factors and 53 One Loved Babe reviews, One Loved Babe earns an overall score of 4.1 out of 5.0 points. One Loved Babe offers 0 total features such as , and . One Loved Babe's's review score also factors in its popularity, which is in the mid-range compared to competing .
One Loved Babe currently has 6 active discount codes. You can view all One Loved Babe's coupon codes here
TREATYOURSELF10
HELLOBABE
VIP10
SALE30
VIP20
ABBIE15
Sours: https://onelovedbabe.knoji.com/
one loved babe HUGE try-on haul!
This week's edition of Small Business Spotlight will come as no surprise... it's another woman-owned, online-based shop that sells pretty things- in this case, clothing (mostly dresses), accessories, and swimwear.
One Loved Babe is a clothing boutique based in Utah, with one storefront in Lindon, but the bulk of their presence and sales being online. Owner Melanie Devore is a mom of two and began this boutique in 2016. Since then, the brand has grown in popularity on Instagram for bringing online shoppers high quality, feminine clothes for reasonable prices.
Boutiques have a reputation for being exorbitantly expensive. They offer a curated selection of fashionable, well-made clothing from many different brands, but because of those factors, the prices are usually way more than the average consumer is willing to spend. Don't get me wrong, investing in high-quality pieces is something I think is important once in a while, but coughing up $80 for one sweater at the boutique around the block from my downtown office is not a fun idea to me.
That's where a shop like One Loved Babe comes in: they carry high quality pieces, but not TOO high quality that they'll break the bank. I have bought several basic tops from them for around $16-$25 each, and I'm confident that they will look nicer for longer than my $8.99 t-shirts from the juniors' section at Kohl's.
The main appeal of OLB are their dresses and skirts; once there are some summer social engagements to attend, I can't wait to buy some of these gorgeous pieces!
They also just launched a collection of swimwear, and when I tell you I want to buy every piece they have... I mean it.
One thing that sold me on OLB is their genius social media marketing tactic: Melanie posts Instagram stories every Monday of her trying on the new arrivals, giving info and visuals of the new clothing pieces and answering any questions about them. It gets me interested every single week, and I can't help wanting to buy the new clothes when I see them modeled in real time (not to mention, Melanie is tall like me, so it's very helpful to see what things will fit me on the same body type!).
From sandals and sneakers to graphic tees and purses, One Loved Babe is a great place to buy some cute, quality clothing.
SHOP OLB HERE:
https://www.onelovedbabe.com/
FOLLOW OLB ON INSTAGRAM HERE:
https://www.instagram.com/onelovedbabe/
Thanks for reading!
Continue reading with a Coil membership.
Sours: https://sophiead.writeas.com/small-business-spotlight-one-loved-babe
Babe loved like boutiques one
Summer trends with One Loved Babe clothing
Utah is full of clothing boutiques, but what makes One Loved Babe different are the unique and fashion forward items, chosen with care by owner Melanie DeVore. Melanie tells us the shop started in her basement, and has now grown to a Lindon brick and mortar. The store front is adorable, and in the back is the large warehouse. The warehouse at the location means that anything you see online, you're going to be able to get when you stop in!
Related Content
Melanie showed off a total of four looks and talked us through the trends for summer. High waist jeans, graphic tees, leopard print, midi skirts, and tie-dye. Best of all, the shop carries sizes for all body types, ranging from XS to 3X.
Shop One Loved Babe in person 1396 W 200 S Building 1, Unit E Lindon. And online www.onelovedbabe.com instagram: nstagram.com/onelovedbabe
Deena Marie Manzanares is a Utah native, but lived in NYC for a few years while attending the Atlantic Theater Company Acting School. Locally, she has worked as a professional actor for years in both stage and film.
Copyright 2021 Nexstar Media Inc. All rights reserved. This material may not be published, broadcast, rewritten, or redistributed.
Sours: https://www.abc4.com/gtu/summer-trends-with-one-loved-babe-clothing/
Cook With Me - Cooking Pappardelle Pasta for Dinner - What's for dinner
5 Online Boutiques To Give Your Wardrobe A Refresh
When you shop at the same handful of boutiques, after a while, you might start to get a little bored, and that's no fun. I'm a firm believer in mixing things up every once in a while in order to keep life exciting and new, and shopping is no exception. If you've found that you're over your current shopping situation, check out these 5 online boutiques and bring your wardrobe back to life. I promise you won't be disappointed!
1. Roolee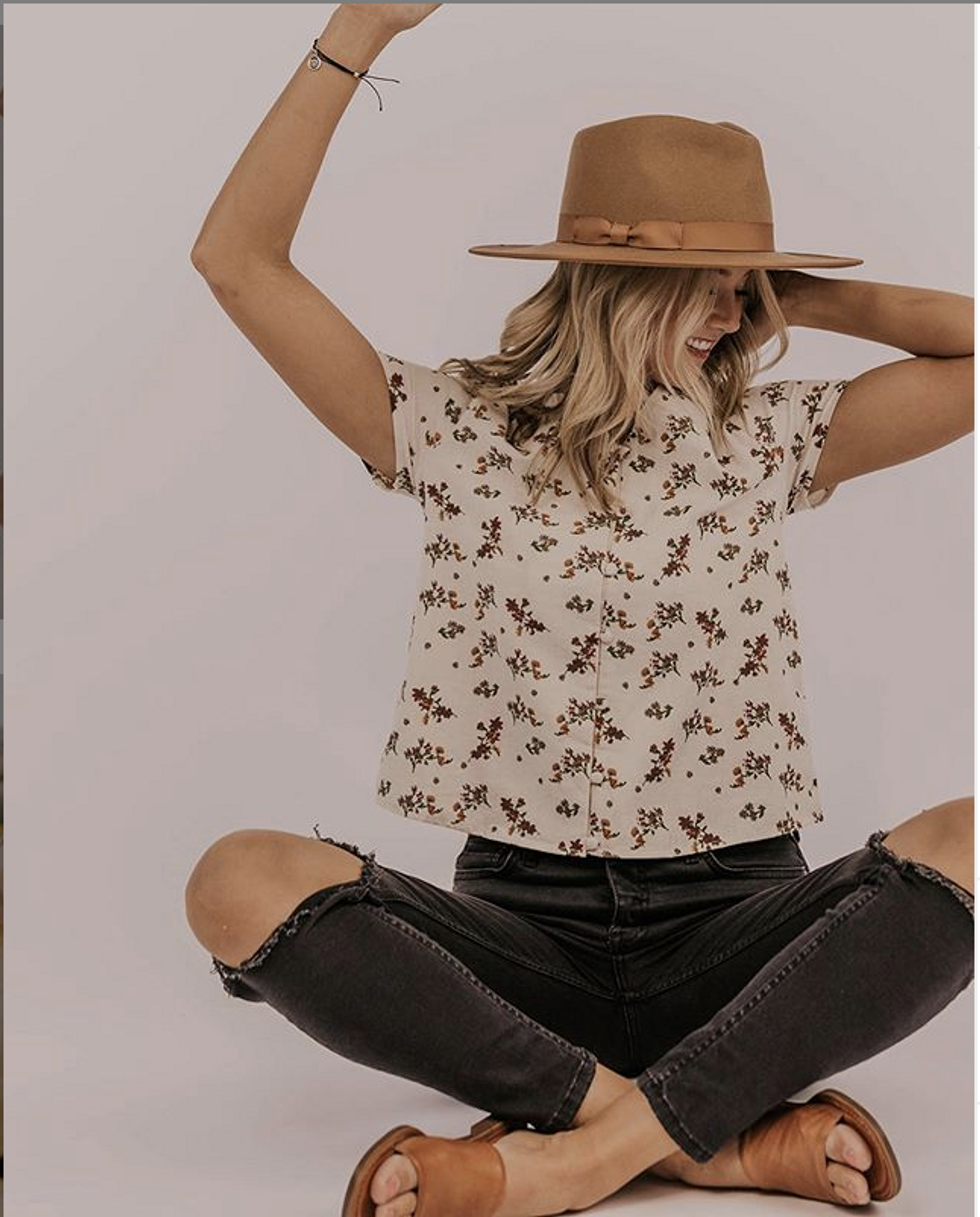 Roolee
This trendy little boutique is based in Utah and is owned by the cutest little family. When you hop on this website, you will fall in love with their classic, boho pieces. Roolee also does a fantastic job of featuring models of different shapes and sizes, which is great because you can see what pieces look like when you're not a size 2. Be warned—you just might want to buy everything.
2. Dress Up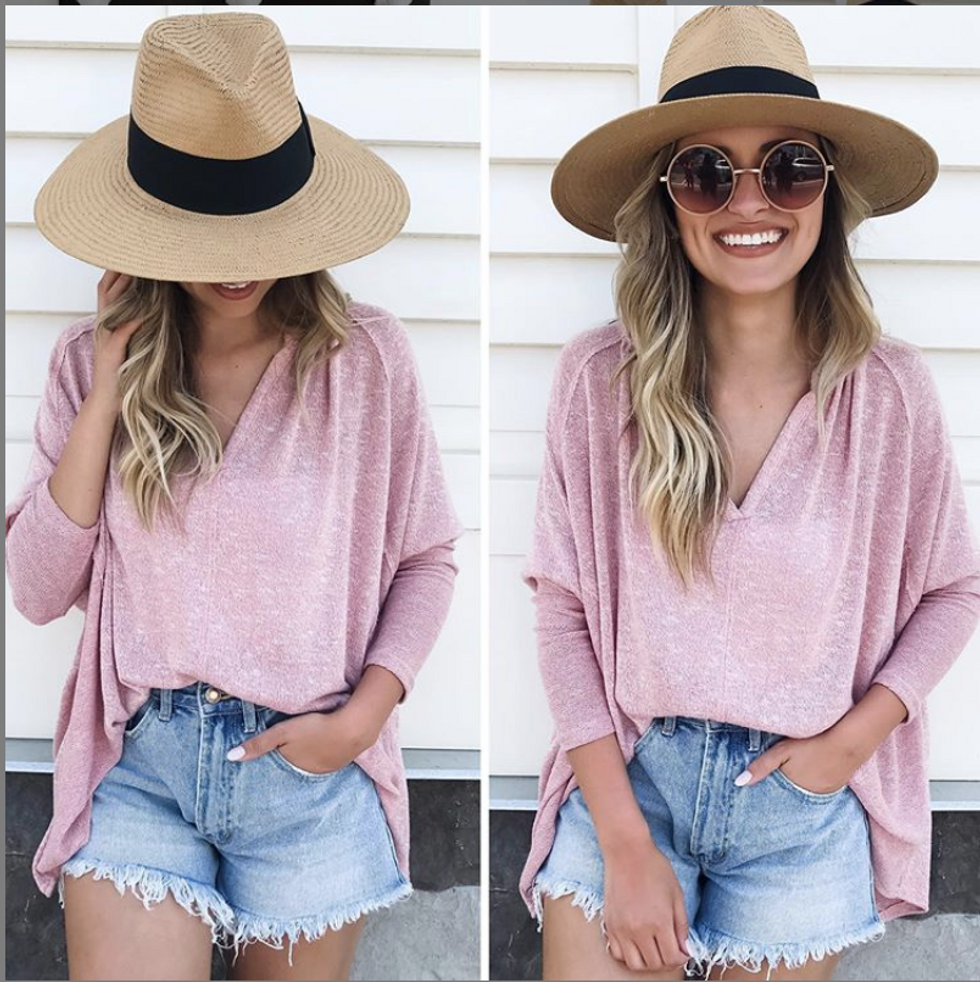 Dress Up
This boutique is headquartered in Georgia and has a few locations in the southeast. Dress Up gets new cute and fun pieces every week and they are budget friendly as well! I've not been disappointed by a piece of their clothing yet, and I own a LOT of their clothes!
3. Lucy Avenue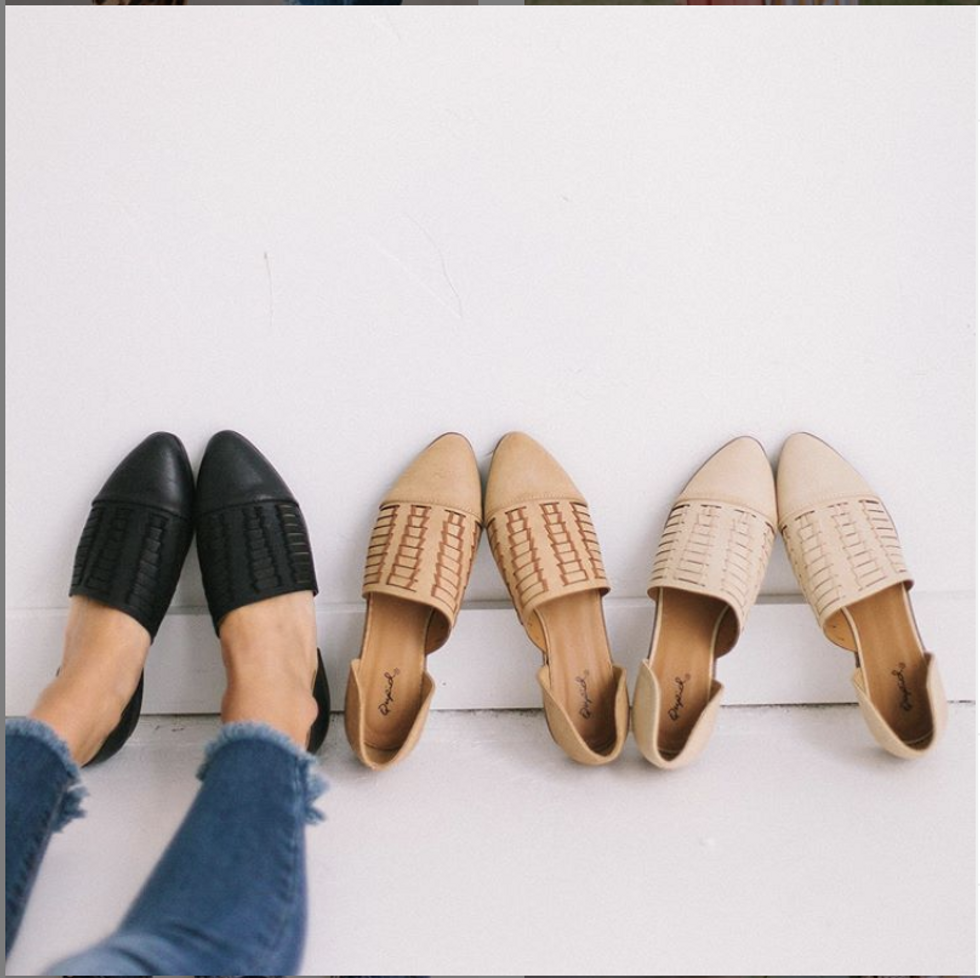 Lucy Avenue
This is another adorable Utah-based boutique, because apparently people in Utah know fashion. This boutique's collection is simple and chic and they have a great selection of shoes as well—and you can never have too many shoes!
4. One Loved Babe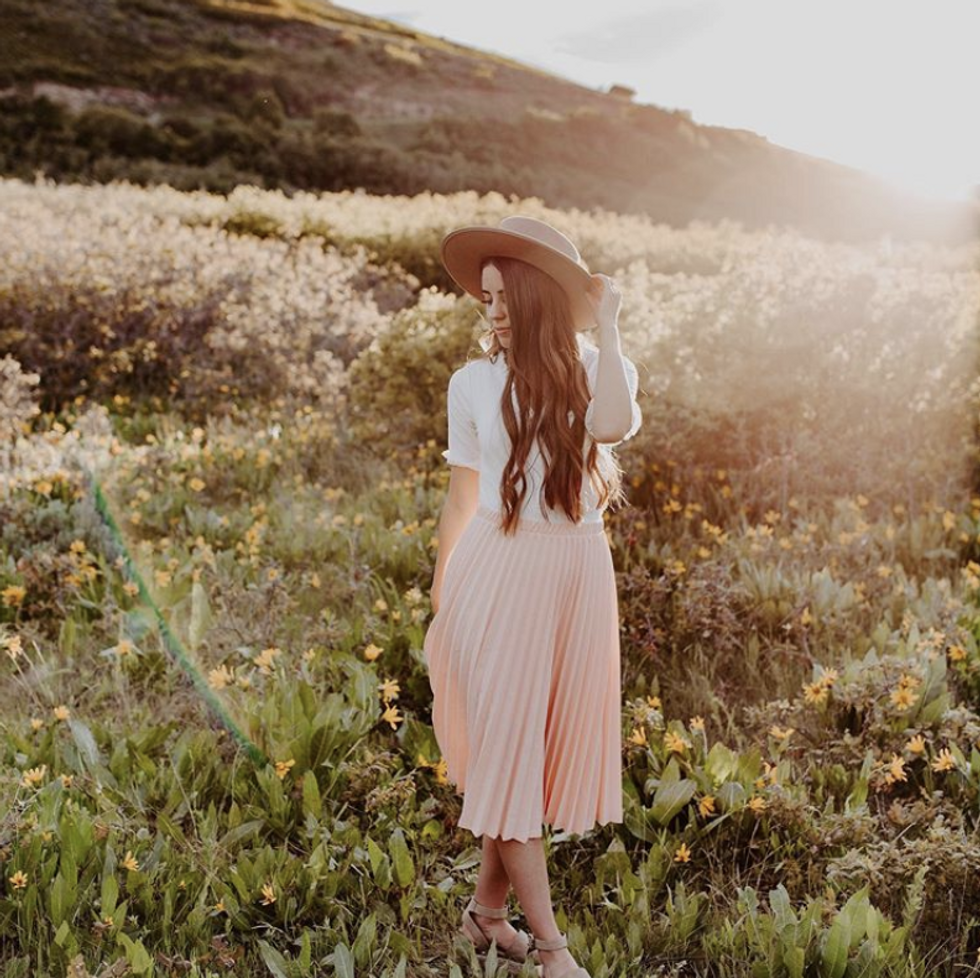 One Loved Babe
The words I would use to describe this boutique's fashion include trendy, modest, timeless and most importantly... affordable! One Loved Babe has everything from clothing to home decor, and even the most adorable baby clothes. Not to mention they have an insanely cute selection of swimwear that flatters multiple body types. I pretty much can't hop on their website without filling up my cart.
5. Henly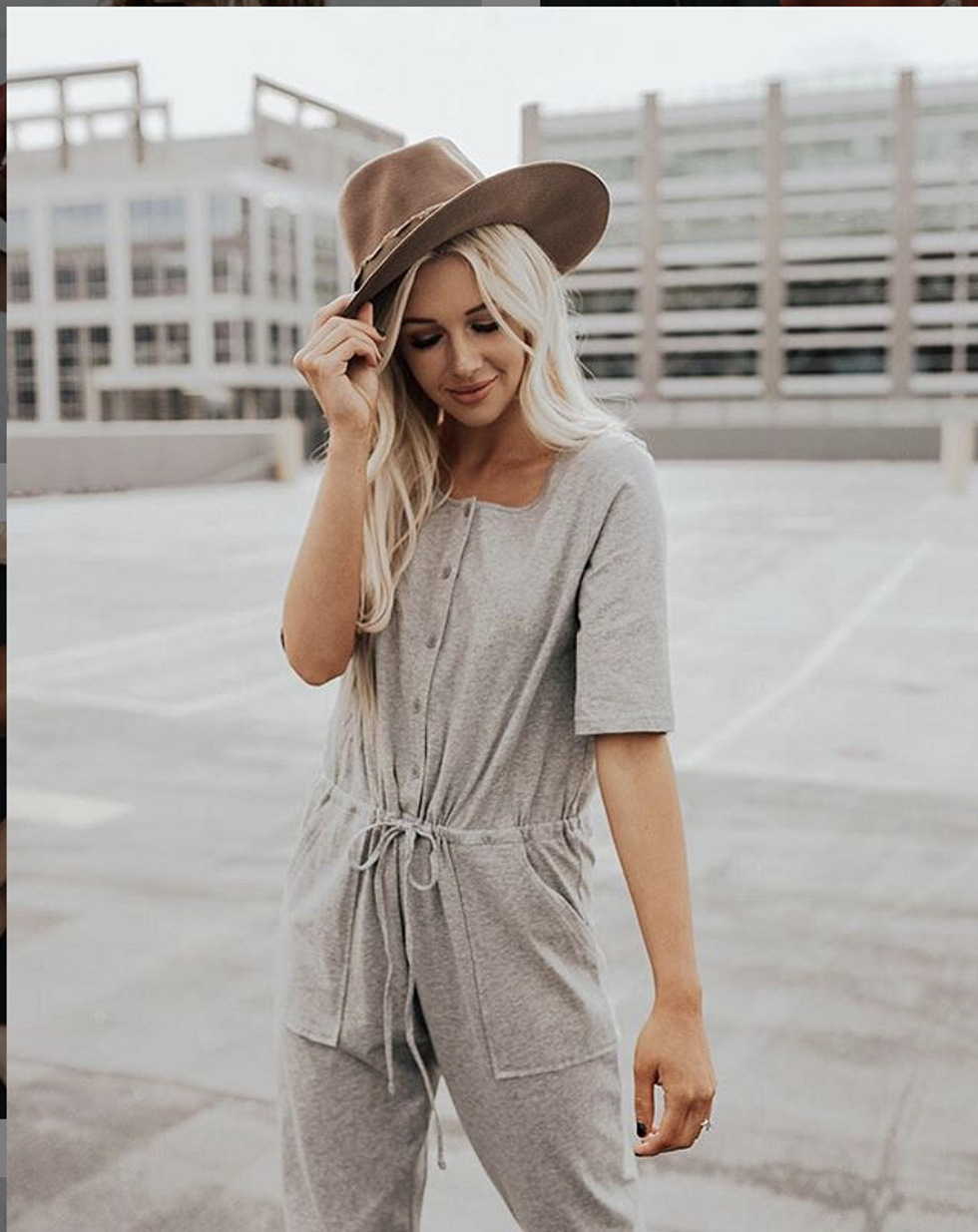 Henly
Last but not least, we have Henly. I stumbled upon this boutique a few years ago and I get compliments on almost every piece from this boutique because they're just so unique. If you're really looking to mix up your wardrobe, this is your boutique. For the most part, their clothing items are affordable, but their shoes can be a bit more pricey, but they are SO cute so be careful!
Now that you've got a few fun, new boutiques to add to your list, it's time to get shopping! My only advice is to try not to buy everything you see because you honestly might want to. Happy shopping, and cheers to freshening up your summer wardrobe!
Sours: https://www.theodysseyonline.com/online-boutiques-to-refresh-wardrobe
You will also be interested:
How and it became even bigger, it was so big and long that when I took it in my mouth I had. To open it like I had never done here Alexey groaned with pleasure, I tried as best I could to suck his penis. Alexey took my hand and asked me to get on all fours, I said Im afraid hell be sick, he replied that he would be careful and went to the.
Kitchen, brought a bottle of olive oil, Ill grease you and you wont be sick, I immediately got on all fours and waited Alexey wetting my finger, I became his shove into my anus and began to massage it, I began to moan like the last prostitute,then he says everything will now be a little sick, since I have sex for the first time and I felt his hot penis stuck into my anus and tried to enter, but my anus did not want to get in, I became sick, I asked him to stop, but he didnt me listened and continued to stick it in, I began to scream in pain, but it didnt stop him from feeling like but it excites him even more, I thought he would tear me up, suddenly I felt Alexei's scrotum touch my buttocks, I realized he put it all in and he started to move body with such a pace as Butoh he wants his penis to come out through my head I'm already tired of screaming my body shuddered with each of his movements my anus burned smacking smacking from the abundance of oil I began to excite and tutu I felt his penis swelling in my nutria and poured hot sperm into me and we fell on the bed exhausted, we slept probably about three hours, I got up and went to the bath to wash, going into the shower, I touched the anus, it burned like a gas burner Alexei's sperm poured from him, I washed and went to get dressed, I had to go and Alexei slept naked, slightly covered with a towel, I kissed him and left.
2012
2013
2014
2015
2016