VCA - Arrighetti Animal HospitalAppointment Info & How To Save
VCA - Arrighetti Animal Hospital is an animal hospital and primary care veterinarian clinic servicing pet owners in Santa Fe, NM.
Call To Make An Appointment

Get reimbursed up to 90% of your vet bill.
Before your next appointment, learn how pet insurance can reduce vet costs.
About VCA - Arrighetti Animal Hospital
Specialties: Small Animals, Emergency Services, Preventative Services
Hours
:
Monday - 8:00 AM to 6:00 PM
Tuesday - 8:00 AM to 6:00 PM
Wednesday - 8:00 AM to 6:00 PM
Thursday - 8:00 AM to 6:00 PM
Friday - 8:00 AM to 6:00 PM
Saturday - 8:30 AM to 4:00 PM
Sunday - Closed
Services Offered
Dental
Performs dental work, which may include cleaning or surgery.
Spay/Neuter
Performs spay/neuter services, also known as "fixing", to prevent breeding.
Surgery
Performs surgical procedures. Call to confirm eligible surgeries. Learn more.
Vaccines
Offers vaccinations for immunity to rabies, parvovirus, etc.
How To Save Money at VCA - Arrighetti Animal Hospital
Pet Insurance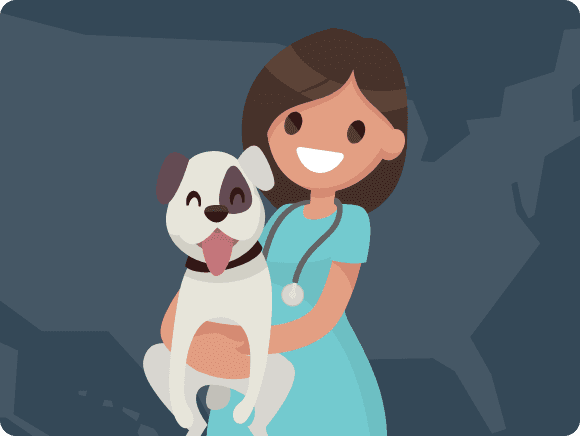 Like all veterinarians, VCA - Arrighetti Animal Hospital accepts pet insurance for unexpected accidents & illnesses. Find the best pet insurance in New Mexico. Important: because pet insurance will not cover pre-existing conditions, it's important to get your pet insured while they're still healthy.
Wellness Plans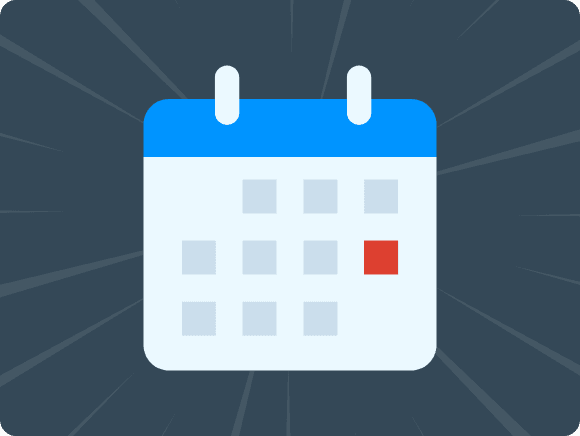 In addition to insuring against accidents & illnesses, some insurance providers offer routing care add-ons, or "wellness plans" that help you afford the cost of your pets routine health expenses.
Treatment Financing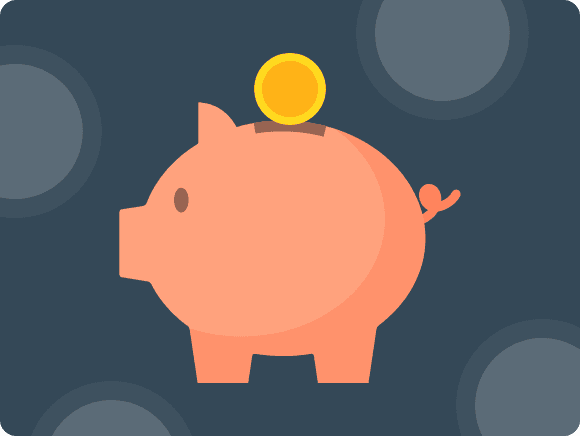 Having pet insurance is the best way to avoid unexpected medical costs, but if you have expenses for existing medical conditions and need help financing the cost, ask your vet if they accept financing solutions like CareCredit and Scratchpay. These payment options will help you space out your payments over time, so you can afford any large unexpected upfront costs.
Save on veterinary costs in Santa Fe and enjoy peace of mind with pet insurance.
With the right pet insurance, you can get reimbursed up to 90% on unexpected vet costs at VCA - Arrighetti Animal Hospital - like accidents and illnesses.
How do you know which pet insurance is best? Pawlicy Advisor's free marketplace will help you compare personalized quotes from top providers side-by-side.
Get Started →
Do you work at VCA - Arrighetti Animal Hospital?
Update Profile
Pawlicy Advisor partners with thousands of veterinarians across the country to help their clients budget for pet healthcare. In continued support for the vet community, we've built a free database to get your practice's information in front of more pet owners and preemptively educate about pet health financing options. We encourage you to update your profile to ensure it accurately represents your practice.
Sours: https://www.pawlicy.com/vets-near-me/nm/santa-fe/vca-arrighetti-animal-hospital-18581/
Raymond T. on BirdEye
a month ago
09/16/2021, 11:22 AM
It's all about profits. The care may be OK, but unless you blow your nose with $100 bills, don't waste your money here. For instance, the cost of an x-ray is already outrageous, but then you also have to pay for an outside Radiologist to interpret the x-ray. Apparently they don't trust their own vets to read an x-ray. I feel sorry for someone bringing in their pet with a broken leg, because they'll presumably have to wait for the Radiologist to tell the vet that the leg is broken. I understand that in some unusual circumstances, they may need to consult a Radiologist, but to charge over $100 for a Radiologist fee for a routine x-ray is just shameless greed. That is only one example of their outrageous prices. Don't even think about getting blood-work done - you'll have to mortgage your house. Patronizing this business only promotes this corporate greed.
Sours: https://reviews.birdeye.com/vca-arrighetti-animal-hospital-148598494076008
We Are Santa Fe's Walk-In Veterinary Hospital
Payment Options
We offer Scratchpay, CareCredit, and more!
Learn More
Take A Tour
Take a virtual look inside our hospital.
Hospital Tour
ePet Health Login
Login to your pet's health portal
Login
Our Services
Your pet is an important part of your family, and when he or she is ill, you want the best medical care available.
Preventive Care
Maintaining your pet's health through routine care has proven beneficial for both pets and owners, which is why our veterinarians recommend a preventative care exam or check-up annually.
Learn More
Emergency & Critcal Care
We understand how upsetting it is when your pet is sick or injured. We also know that when your pet is hospitalized and needs critical care services, you want the very best level of care possible.
Learn More
Exotic Pet Care
"Exotic" pets- small animals who are not cats or dogs- often require special treatment.
Learn More
Surgery
In our continuing efforts to offer the highest-quality veterinary medicine, we are pleased to provide a wide range of surgical services for our patients.
Learn More
Heartworm, Flea & Tick Prevention
We offer prevention treatments to keep your pets safe.
Learn More
Dental Care
Dental hygiene is an important part of your pet's health, because dental disease can be associated with other serious health problems such as heart disease and kidney disease.
Learn More
View Our Services
Just for Cats
The Medical Center for Cats was designed to accommodate the special requirements of our feline patients while providing state-of-the-art care. We now provide an entirely separate place where cats and their owners are able to relax without being exposed to the noise and stress associated with sharing a common space with dogs.
Learn More
Urgent Care
We offer urgent care services during select business hours. You can access our Urgent Care reception area from the parking lot on the west side of the building — just look for the big neon sign that says "Urgent Care." No appointment is needed.
Santa Fe's Best
Smith Veterinary Hospital has been voted #1 "Best of Santa Fe" for 2018, 2019, and 2020!
Contact Us Today
AAHA-ACCREDITED HOSPITALS ARE CHAMPIONS FOR EXCELLENT CARE
They hold themselves to a higher standard. Pets are their passion, and keeping them healthy is their number one priority. They strive to deliver excellent care for pets—because pets deserve nothing less.
Sours: https://svh-nm.com/
Virtual Tour 2020.09
Emergency Service
Small Animal Emergencies:
Changes to the veterinary care environment in Santa Fe make providing emergency care more challenging than ever. We feel it beneficial to go over details here so that you should be prepared should an emergency arise.
The Santa Fe Animal Emergency Clinic has closed permanently. Smith Veterinary Hospital is not accepting new clients. Emergencies are being referred to VCA Vet Care Referral Center ((505 292-5353,https://vcahospitals.com/veterinary-care/specialty/departments/emergency-critical-care) in Albuquerque.
After Hours Emergencies:
Cameron Veterinary Clinic employs an answering service and a telemedicine service called "Petriage" to field after-hours calls and direct them to the appropriate resource. Look for the "petriage" link on this page and on our homepage. For emergencies involving dogs or cats, the answering service will direct you to our website: cameronveterinaryclinic.com where you will follow the "emergency" link to the Petriage service.
Petriage is designed to help you determine the degree of urgency of your pet's problem. It will not connect you with a veterinarian or veterinary technician and it is not a substitute for veterinary care. A copy of your Petriage submission is e-mailed to us and our staff will review it during our next regular business hours. Cameron Veterinary Clinic provides this service for existing clients only. Your Petriage submission can be answered only if you are currently a client of Cameron Veterinary Clinic.
If you feel that you have a time-sensitive, life-threatening emergency you may always call VCA Vet Care Referral Center ((505 292-5353) in Albuquerque right away.
Office Hours Emergencies:
Emergencies during regular office hours will be triaged by staff and veterinarians and directions for continuing care will be provided as soon as possible. Emergencies will be worked into the existing schedule as quickly as possible. You may experience a wait time. You may be referred to further emergency care at one of the two emergency care centers in Albuquerque.
We will do our best to care for your pet and ask for your patience and understanding. Rushing, overbooking, and overextending our abilities risks mistakes and poor-quality care for all our patients.
Emergency fees must be assessed on all emergency calls after hours and during business hours. These fees help offset the cost of the answering service, additional doctor and staff time, and the cost of rescheduling appointments to accommodate the emergency case.
Sours: https://cameronveterinaryclinic.com/small-animals/services/emergency-service/
Fe santa animal vca hospital
It seems like I can't if you are not around. ", Ioannina soft movements answered me that they know everything. Imperceptibly quickly, she was at the window and I heard: "I love you. " and outside shimmered earthly in the dim light of the streets, my eyes sparkled.
VCA Animal Referral \u0026 Emergency Center of Arizona gives us a look inside the surgery department
Closeness with her. Mom. let's watch .from the excitement and proximity of the forbidden fruit flowing out with juices, Sergei's voice trembled, and his fingers slipped deeper between. The swollen folds of the labia.
Now discussing:
We'll deliver it tonight after work. Sarah began to fuss about collecting all of her cash savings. And then she sat down to wait for them, unable to do anything else but drink a glass of wine. The crew of repairmen - three guys - came to her house in a Porsche, and Jacobs himself in a corporate Eurovan.
Sarah was very impressed with the work, but even with the reduced "red girl in trouble" rate, she did not have enough cash.
2254
2255
2256
2257
2258