The Best Free SVG Files For Cricut & Silhouette – Free Cricut Images
*** New resources added in April 2021! We're always on the hunt for the best free SVG files for Cricut – let us know if we've missed any!***
Where can we get the best free SVG files for Cricut?
I'm sharing my favorite websites with free SVGs and free Cricut images!
Many of these websites have hundreds, or even thousands of free designs available for download in multiple formats! Whether you are using Cricut, Silhouette or other cutting machines, there are thousands of free cut files for your small business or DIY endeavors!
Free SVG Files For Cricut
After spending all your money on cutting machines (these freebies will work with either a Cricut machine or Silhouette Machine), materials, and tools, we're all happy to discover there is no shortage of FREE SVGs.
If we're honest, sometimes free things suck! BUT, the big difference here is that you can get high quality SVGs (and other download types) for absolutely nothing (even the Starbucks SVG pictured above)! Whether you're looking to make personalized gifts, accents for home decor, or recreating work from your favorite bloggers there's no need to pay for your SVGs. Be patient, and keep digging until you find just what you want – trust us, it's out there!
A couple of relevant tutorials to help you out with your new freebies:
Now let's get into it!
---
1. Design Bundles Freebies
You have got to check out Design Bundle's free cut files here – there are so many awesome files it's hard to choose which to use first! All their freebies can even some with a commercial use license!
As you'll see in the banner above, they have:
free SVG, DXF, EPS, PNG files
free mockups, textures, templates & backgrounds
royalty free images
free printables
Their freebie offers don't last forever, so get them while they're free and keep checking back for newly released free SVGs! For example, this sunflower split layer monogram or layered mandala are both great downloads while they're available for free!
Design Bundles' sister site is Font Bundles, who also have a huge range of free design fonts.
---
2. Creative Fabrica Free SVGs
There are a ton of awesome free SVG files for crafts from Creative Fabrica. Use these free SVGs for vinyl, iron-on, or cardstock. These are super stylish designs that will have your t-shirts, baby onesies, and cards popping.
Not only do they have free cut files, but a lot of free fonts and other graphic design elements – 13,787 quality freebies at the time of writing!
---
---
3. Dreaming Tree 3D SVGs
Dreaming Tree has the best range of 3D SVGs for Cricut and Silhouette. Create stunning cards, boxes, floral arrangement, and more with these incredible design resources.
Here are some of the projects on offer:
card favor bags
truffle boxes
beautiful gift tags
The range really is so beautiful… I've got to get into them myself! Check out all the free 3D SVGs here, but make sure you check out the paid selection as well (if you like gazing in wonder at beautiful things)!
---
4. Craft Bundles Free SVG Files
Craftbundles.com is a great source for free Cricut designs. There are a lot of really pretty designs for free, as well as huge craft bundles you can purchase for your craft projects.
See their freebies here, available in several different format options (SVG, PNG, EPS, DXF Format). All of their free cut files come with a full free commercial license.
---
5. Love SVG Free Downloads
Love SVG has one of the biggest libraries of Free SVG cut files known to woman – almost 5000 of them in total! It is one of the very best websites to get free SVG files for Cricut, Silhouette and Brother cut projects.
They have many seasonal and holiday designs as well, so it is the perfect place to get:
free Christmas SVGs
free Easter SVGs
free Valentine's Day SVGs
free St. Patrick's Day SVGs
free birthday cut files
free fall, winter, summer, and spring downloads
free Mother's Day SVGs and free Father's Day SVGs
Find out everything you need to know about commercial use licenses, and check out the Love SVG Shop here.
---
6. The Hungry Jpeg SVG Freebies
The Hungry Jpeg is a hugely popular website for free SVG files and fonts. Take a look at all of their freebies here. Use the category selector to look for the type of files you want.
They include:
Free SVG files for crafters
Free graphics and jpg images
Free fonts
---
7. So Fontsy's Free Cut Files
So Fontsy has another great range of free DXF files for Silhouette, and SVGs for Cricut.
You can see their free SVGs and fonts here, and be sure to check out their 'almost free' range as well. The selections are always changing, the freebies aren't free forever, and are replaced by newbies often!
---
8. Artixty Freebies
Artixty has a lot of amazing freebies – especially their free fonts! They've got some we haven't seen anywhere else which makes them a great resource.
It's good to know that Artixty is focused on providing high quality elements specifically to graphic designers and photographers – you can be sure if it's good enough for the pros it should be good enough for you!
---
9. Free Pretty Things For You!
Free Pretty Things For You have an awesome range of free pretty SVGs here!
They truly are beautiful cut files that will look great on tees, mugs, cards, and everything else. Unicorn silhouettes, mermaid tails, camper SVGs, and we love the He Is Risen floral cross SVG!
---
10. Caluya Design Free SVGs
Caluya Design has a gigantic array of free SVG, PNG, EPS & DXF files. It's one of the very best free SVG websites for quality, useful, and best looking designs.
These freebies are actually the sort of free SVG you would use. We aren't being given the off-cuts for free, we're being given some of the best looking designs out there!
Also, check out the Caluya Design shop on Etsy.
---
11. The Pineapple Paper Co.
The Pineapple Paper Co. are well known for their awesome free SVG downloads. Most of them are simple text SVGs, but the font choices and arrangements are really nice.
Among all the freebies on offer, there are a couple of great free Harry Potter SVGs:
---
12. Simply Crafty SVGs
Simply Crafty SVGs have a unique range of 3D cut files for Cricut, Silhouette, Sizzix, and more.
They also have a great range of freebies on offer as well! Try one of the many seasonal 3D SVGs today. There are fall & Halloween SVGs, winter & Christmas cut files… check them out yourself to see it all!
---
13. Scarlett Rose Designs
I love the color of Scarlett Rose Designs! There are plenty of freebies and cheapies to keep anyone busy.
All SVG file downloads also come with DXF, PNG, PDF, and EPS file formats, and come with a small business commercial license (including freebies). Etsy Store Here.
---
14. Printable Cuttable Creatables
Next up is Printable Cuttable Creatables' freebie page, currently offering 189 free SVG designs for download.
This website is a fantastic resource for those who want to create amazing crafts on a budget, without compromising on design quality. See their Etsy Store Here.
---
15. SVG & Me Freebies
SVG & Me gives away hundreds of free SVG files for Silhouette & Cricut. In order to get access to all the freebies, you will need to join the mailing list here. You will then get a password to access the many free SVG files that are on offer.
---
16. Cut That Design
Cut That Design is all about 'Free SVG Cutting Files for Crafters'. With more designs being added each week you won't be short on ideas and inspiration for SVG vinyl projects & more.
Their selection includes:
free SVG files for halloween
free mason jar cut files
free nautical SVG files
---
17. Vexels Free SVGs
Vexels is an online design platform perfect for finding all you need for your Cricut & Silhouette projects.
They've got tons of free SVG files to download and use for Crafters, like Lettering Quotes, Stickers, all kinds of silhouettes, Paper craft designs, and much more!
Here's a preview of what they've got to offer:
Variety in File Formats: SVG, PNG, EPS, PSD & AI files
Graphic Resources: Isolated PNG & SVGs, SVG Sets, Icon Sets, Backgrounds, Patterns & Characters
Editable Templates: Vector Templates for Businesses like Logos, Posters, Banners & Social Posts
PSD Mockups: Branding Mockups, T-Shirt & Merch Mockups & more
---
Free SVG Images
You've probably got free SVG fatigue by now, right?
We've got access to 10,000+ free SVG files, so we're not going to run out anytime soon! Read the comments below for more great suggestions from readers, and be sure to add your own if it's not on the list. All of these files will work great with all common cutting machines including the Cricut Joy, Cricut Maker, Cricut Explore, or Silhouette Cameo. The same goes for your materials – adhesive vinyl, HTV (heat transfer vinyl), iron-on vinyl … they'll all cut beautifully.
Some of those SVG freebies even come with commercial use license included, like Design Bundles for example. Other sites have downloads that are free for personal use only, and you need to purchase a commercial use license separately. Make sure you check if you're in business!
Finally, here are some further free cut file posts we've got on the site:
Pin this post!
|
(Please note: This post contains affiliate links. Read our full disclosure policy here.)
Sours: https://www.howtoheatpress.com/websites-with-free-svg-cut-files/
FREE SVG cutting files and designs to download and create your own DIY projects using your Cricut, Silhouette, Brother, or other electronic cutting machine. These free digital designs are perfect for personalizing gifts, clothes, DIY projects, etc. For more ideas see patterns, monograms, and custom designs.
Select one of the design bundles below to help unleash your creativity.
These designs are great for using on a Cricut Joy, Cricut Explore Air 2, Cricut Maker, Silhouette Cameo, Silhouette Curio, and Silhouette Portrait, and the Brother ScanNcut electronic cutting machines.
Pin for later!

© 2021, SunCatcherStudio.com
Bill and Jodie Rosener | (918) 456-4482 | Tahlequah, OK 74464
About us | Contact us | Subscribe | Privacy Policy | Terms of Use
Sours: https://suncatcherstudio.com/designs/
Where to Find the Best Free SVG Files
FREE SVG files are everywhere! We'll show you where to find the BEST FREE SVG files online, and we'll show you how to convert JPEGs & PNGs to SVGs!
It's no secret we love working with SVG files. It used to be just I who loved it, but this past year, I got my babes involved, too! (Hmmm, it may have had something to do with him claiming our new Cricut Maker as his own!) But seriously, can you believe that the guy who wanted nothing to do with crafting now makes me pillows for every holiday? What a strange and wonderful world! 😀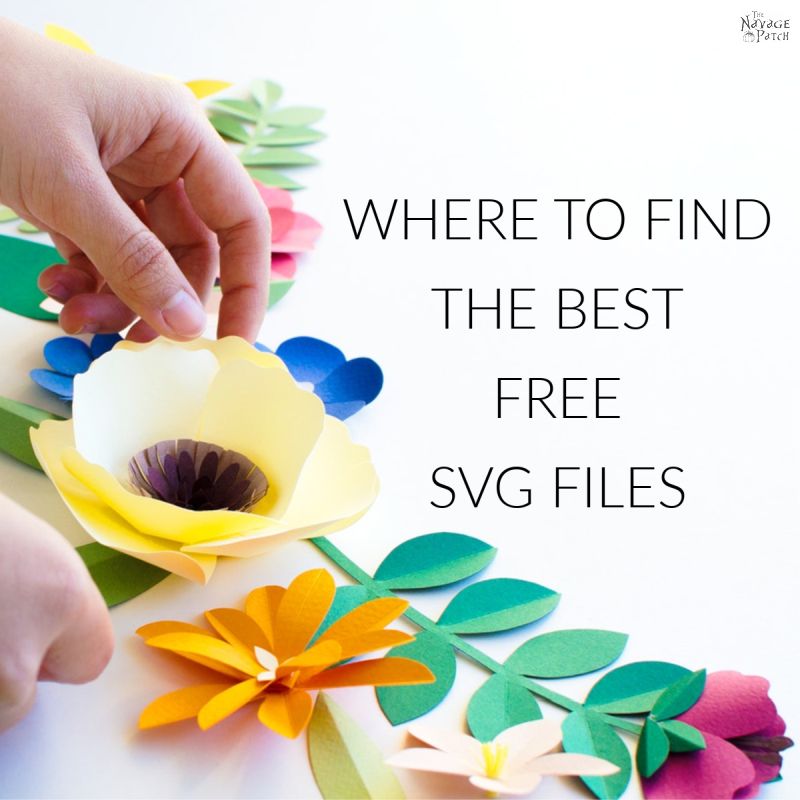 We also love sharing our designs with our readers. But every time we share free SVG files with you (like here, here and here), we get the same questions:
"Where can I find more awesome free SVGs like yours?"
And…
"Do you know where to find SVG files for boxes?"
[Don't forget, "What's it like being married to such a Dreamboat??" -Greg]
[I can answer that one: "How would I know???" LOL! -Handan]
Well, today I'm going to answer your questions! This post is all about where to find the best SVG designs on the web. Greg says this subject sounds a little boring, but what does he know? It may sound boring to Mister Craftypants, but knowing where to find free SVGs is so useful for anyone who uses a Cricut, Silhouette or any other cutting machine!
Where to Find the Best Free SVG Files
The Navage Patch
Oh, I think you'll love this blog! At TheNavagePatch.com, there's a pretty amazing (and kinda handsome) guy named Greg who often shares his wife's fun and fabulous SVG designs. As a subscriber, you get access to all those great Free SVG Files and to an amazing free wall art and printables library. Their freebie library is always growing, and it's one of the best in blogland (totally unbiased review, LOL!) 😉
Here are some of the SVG files you can find in the VIP Patch.
Love SVG
LoveSVG.com is an awesome source for free SVG files, especially if you're looking for free SVG designs to use for your iron-on HTV projects or as stencils to make some lovely and witty signs. Love SVG has a huge database of freebies – like "8000+ great free SVG designs for personal use" huge! Seriously though –  you could spend all day long scrolling through their lovely SVG designs (and trying to download them all). So fill your coffee cup and ready your scrolling finger before visiting them!
If you want to use Love SVG's cut files for commercial projects, they offer $2 commercial licenses for any design.
Dreaming Tree
Another SVG design site I love is Dreaming Tree. Their focus is 3D paper crafts, and they have one of the best free SVG libraries I've seen. If you're into making cards, decorative boxes, paper lanterns or any other 3D paper crafts, then you'll love everything on Dreaming Tree!
Design Bundles
Design Bundles is an online marketplace for fonts, SVG files and design elements for all kinds of crafting: paper crafting, embroidery, 3D printing, scrapbooking, sublimation and more. You name it, they have it! They also have some awesome freebies, and all you have to do to get your hands on those free SVG cut files is to create a free account on DesignBundles.net.
Creative Fabrica
Creative Fabrica is another online marketplace for fonts, graphics, logos, SVG files and more. Just like the DesignBundles.net, Creative Fabrica has some brilliant free SVG designs which you can find here. Some of their freebies are time-sensitive, so you may want to sign up for their free email notifications.
Free SVG Designs
FreeSVGDesigns.com is a great source for those looking for fun and free SVG cut files. They have over 1000 great SVG designs, and all of them are free for personal use.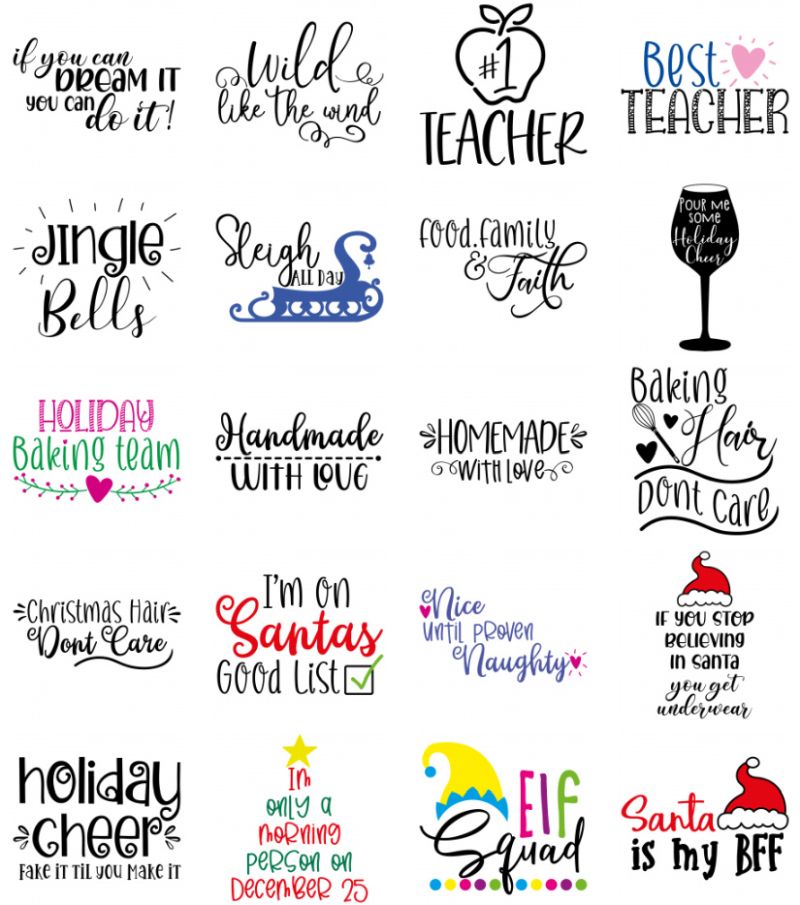 Craftables
Craftables is an online store for all types of vinyl (including HTV) that you can use with your Cricut or Silhouette. But they also share some great free SVG files! Besides their free SVG library, also check their blog, as their contributors share some pretty amazing free SVG designs there!
Cut That Design
CutThatDesign.com is an all-in-one site for your Cricut and Silhouette projects. They have a huge library of free SVG files and great tutorials on working with Cricut and Silhouette machines.
Hey Let's Make Stuff
Cori from Hey Let's Make Stuff is a Cricut Wizard! If you want to learn how to use your Cricut to its full potential, just watch Cori's brilliant Cricut tutorials. While you're there, don't forget to check out her awesome free SVG cut files!
Caluya Design
Caluya Design is another great free SVG file site. From simple banners to lovely farmhouse style designs, you'll find tons of fun SVG files in their free SVG library.
More Free SVG File Blogs and Websites
As you can see, there's no shortage of free SVG files online! Here are some more great websites that mainly focus on Cricut and Silhouette crafts. They all have wonderful free SVG files for personal use.
There are so many other places online to find free SVG files, but this list should give you a great start to find the SVG designs you'll love!
As I always say, happiness and knowledge are two things that grow greater when shared, so if you know other sources for free SVG files, please share them with us in the comments.
Handan, xo
We love it when you share our posts on Facebook and Pinterest!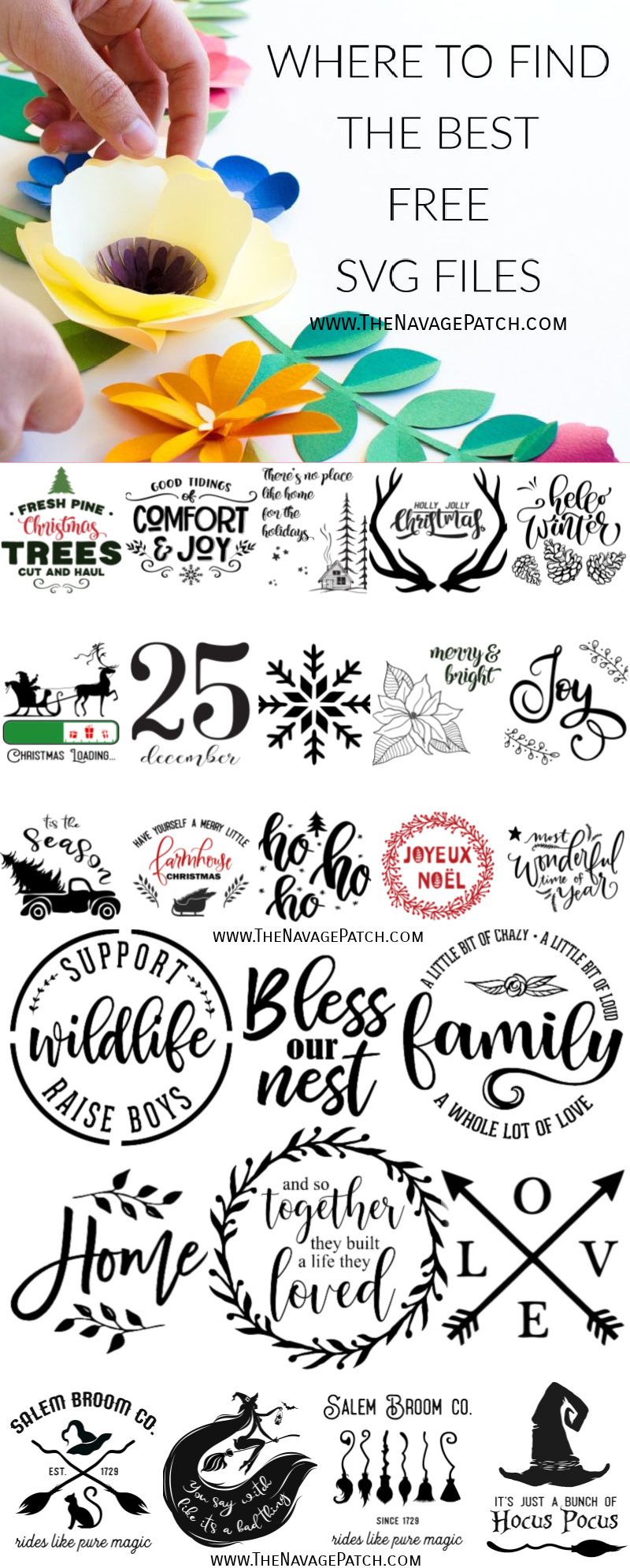 Sours: https://www.thenavagepatch.com/best-free-svg-files/
SVGs Made Simple 1: How to Find and Download Great SVG Cut Files for Your Cricut or Silhouette!
WHERE TO FIND FREE SVG CUT FILES FOR CRICUT OR SILHOUETTE
This post may contain affiliate links. Please see my Privacy Policy for full details.
When I first purchased my Cricut, I spent days and days creating projects that I found in Design Space. After joining a few Facebook groups dedicated to crafting and cutting machines, I realized that there was a much bigger world of projects available outside of the Design Space images. Oh boy! The possibilities were endless, but my budget was not, so I started a list of sites that offer free cut files.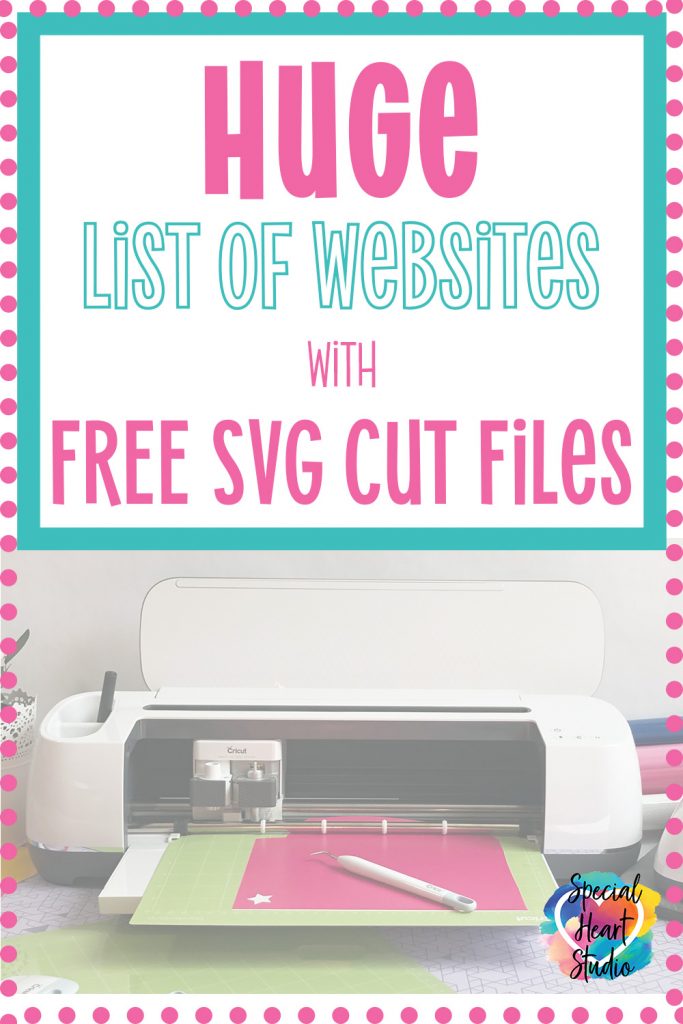 It doesn't matter if your Cricut or Silhouette is brand new, or you're a seasoned veteran, there's probably no denying that you enjoy collecting cut files. If so, read on to a long list of my favorite websites and bloggers that offer free cut files.
THE BEST SITES TO DOWNLOAD FREE SVG CUT FILES FOR CRICUT AND SILHOUETTE
I'd love if you join my Facebook group where I frequently post free cut files that I've discovered from reputable designers and bloggers. Within the group you'll find a bunch of fellow crafters that love to share their advice and projects, and of course, love the free designs. Click the photo banner below to find us.

WEBSITES WITH FREE SVG DESIGNS
Sometimes sites offer free designs for a limited time so I always suggest downloading a free file at the time you see it. The other thing we all need to remember and watch is for is license or terms of use. Sometimes free designs are offered only for personal use, which means you may use the design to make yourself something or gift project you create. Other designers may offer both personal and commercial use with their freebies. If you're unsure of a specific design or site, it's always best to ask, especially if you plan to sell your creations.
Please support designers! Most people wouldn't walk into a store and take something without paying for it just because they like it. Unfortunately, that happens all the time in the online world. I frequently see people suggest to others to "trace it." Just because an image on Google doesn't mean it's free. We also shouldn't share designs via email or PM. It doesn't matter if you paid for a design or downloaded it free on a website; everyone should go directly to the source. When you share or trace designs, you're stealing from a designer who may have spent many hours and money creating it. Even when free on a blog, that blogger is loosing out on page views and possibly advertising revenue.
CHECK OUT SOME OF OUR RECENT FREE DESIGNS!

THE HUGE LIST OF SITES TO DOWNLOAD FREE SVG CUT FILES FOR CRICUT AND SILHOUETTE
Special Heart Studio – You're here! 😊 Thanks for being here. I wanted to point out that I have free designs not only in the Freebie category of my shop but also sprinkled in blog posts and project tutorial posts. Also, I allow both personal and commercial use with both my free and paid designs. You may read my full TOU here.
PIN THIS LIST OF WEBSITES WITH FREE SVG FILES TO YOUR FAVORITE BOARD SO YOU REMEMBER IT LATER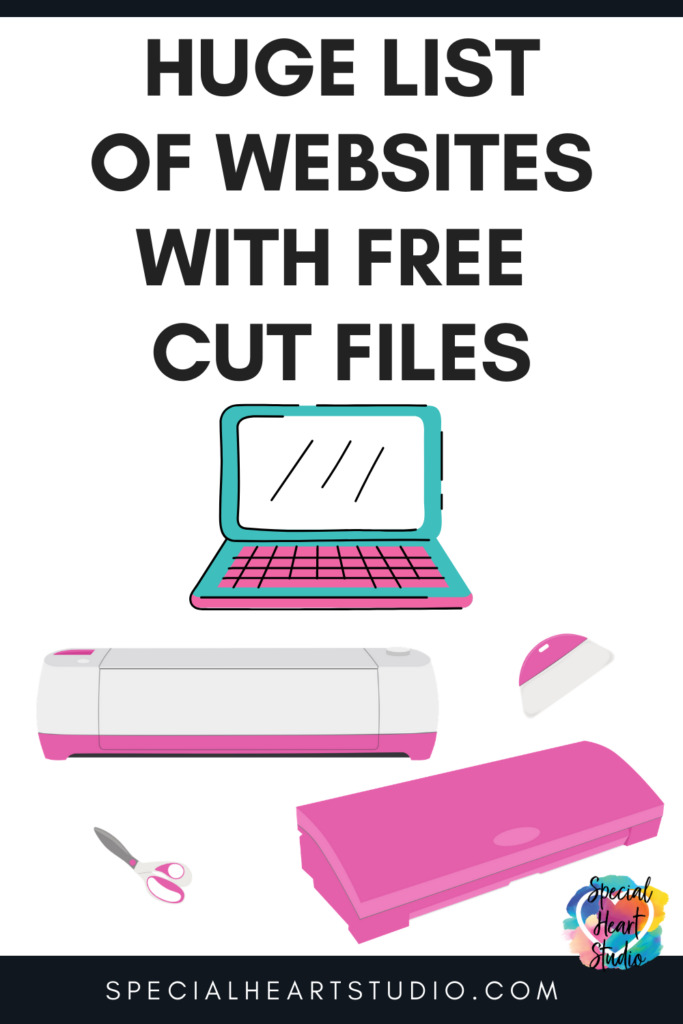 I'd love to know if you have a favorite site you feel should be added to the list. Let me know in the comments.
CHECK OUT MY LATEST POSTS:
Sours: https://specialheartstudio.com/where-to-find-free-svg-cut-files-for-cricut-or-silhouette/
Silhouette images cricut free for
23 Best Sites for Free SVG Files (Cricut & Silhouette)
If you're searching for free SVG files & images for Cricut and Silhouette: you've come to the right place!
I've put together an awesome collection of my favorite SVGs, designers, & crafters (including two Martha Stewart American Made Award winners!).
I had a lot of problems finding my own cut files, other lists were outdated with broken links or JPEGs that I couldn't import or download. So frustrating!
I'll start below with my top 6 but there are over 23 sites in total with over 15,000 files between them. Enjoy!
Featured Top 6
I'll start with my absolute favorite designers, collections, and images: all free.
These collections range from complicated trinket boxes to pop-up cards.
They use a wide range of materials: magnetic, vinyl, and of course cardstock. I'm honestly inspired by each and every one of these artists.
With all of these creators make sure to support them by either sharing their site or purchasing a design if you like their work. This lets them continue to make wonderful designs to share with all of us.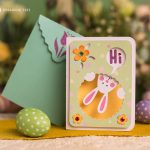 Dreaming Tree – Founded by Leo Kowal (2013 Martha Stewart American Made Award Winner). Dreaming Tree has almost 100 beautiful, carefully designed SVG files, all for free. These go beyond basic fonts and cuts into intricate trinket boxes and pop-up cards. One of the best collections of cut files I've seen, free or paid. They seem to have a project for just about every holiday.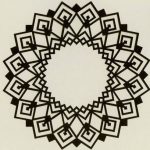 Monica's Creative Room – A singular blog. Monica creates complicated designs from her small village in northern Sweden and releases all of her work for free. She recently has started posting pictures of her late mother's paintings, a beautiful collection of watercolors and acrylics. There's so much to see here and every time I visit I find something new. Intricate lattice patterns, 3D pop-up art, bags, boxes, it's almost too much!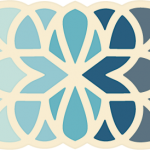 SVGCuts – Mary started SVGCuts as an Etsy shop in 2009 after receiving a Cricut Expression 2 as a Christmas gift. She was named the 2013 Audience Choice Winner of the Martha Stewart American Made Contest. Her site is full of many holiday-themed SVGs and she has regular giveaways of essential Cricut accessories (double-sided adhesive tape, tacky glue, and foam squares to name a few!).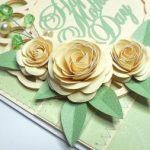 Bird's SVGs – A wonderful collection of themed projects, ranging from kids parties to cards, gift boxes, and tags. They offer one of the best free SVGs projects: an entire tutorial that will have you making: a birdhouse box (bird not included), gift card, gift tag, and envelope. Bird is also happy to let you sell the completed & assembled projects you make with her designs on Etsy or at local craft fairs.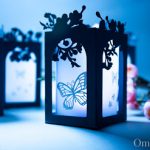 Awesome SVGs – A very unique site run by Omar Toro: every single file on his site is free (donate what you can!). He not only provides a tutorial on making his 3D projects but also gives very specific details on every item used so that you can learn to replicate his efforts.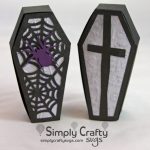 Simply Crafty SVGs – A recent addition that I just learned about! Sandy's site is only the tip of the iceberg. Sure, it has wonderful designs. Sure, it has spooky coffins. What absolutely separates her work are the video tutorials. Every single free design I've looked up has a 10+ minute tutorial. I'm astonished and so impressed I changed the top 5 to a top 6. Seriously, check out her work!
If you're looking for more designs, continue on!
(I also have an article covering my favorite free fonts for Cricut.)
More free SVG files
All of these resources are compatible with both Silhouette and Cricut machines. If you're looking for a single new machine, I'm currently recommending the Cricut Maker (which I just reviewed).
17turtles – Juliana Michaels created 17turtles as a go-to resource for paper crafting enthusiasts who want to learn about card making and scrapbooking. What began as a way to share projects has turned into a wonderful resource of tutorials, sketches, and memories.
Miss Kate Cuttables – Each day Miss Kate (Kate Garfield) offers a free unique SVG file. What sets her site apart from the rest is the attention to detail she gives to each file, even the free ones. With some other sites you'll find layers that don't quite fit or cut lines that are incomplete: not with Miss Kate!
KaDoodle Bug Designs – KaDoodle Bug Designs is run by Melissa Deuss and she collects some of the cutest cut files of the year. I'm not exaggerating, there's literally a magical unicorn cake covered in flowers. Better than that, she typically has two free SVG files that are rotated between different designs.
Little Scraps of Heaven – Run by stay-at-home mom Tricia Moore she offers a free weekly cut file. The latest edition? A pretty sad looking bee offering you a bucket of its honey titled, "Sweeter Than Honey." My heart breaks.
Burton Avenue – They offer a rotating collection of SVG files promised to work with the Cricut Explore, Silhouette Cameo, and Silhouette Portrait. At last count that's 16 free files, a mixture of fonts and designs.
Lori Whitlock – Lori Whitlock is a shop run by… you guessed it: Lori Whitlock! The quality of the SVG files she offers is unbelievable, from fonts to cuttable pop-up boxes all for free! Her collection is always rotating, so check in from time to time so see what she has to offer.
Digital Delights by Louby Loo – Currently offers 5 free files, including another sad bumblebee offering his honey and a smiling fish (Rowena) who seems to be in a pretty bubbly mood.
Love Paper Crafts – Paper-obsessed and catering to DIY divas, Chelsea Rachel offers a seemingly endless number of SVG cut files because she thinks "everyone should be able to create beautiful projects and do it for cheap." I love this so much.
Capadia Designs – Diane has a lovely collection of cut files which work with Design Space, including my favorite, a congratulations card. The card is an awesome example of how different materials and application can completely change a design.
My Paper Crafting – My Paper Crafting is Melinda Beltran's blog where she shares paper crafting ideas, inspiration, tutorials, and you guessed it: SVGs! Not only does she share her files but she also gives great detail on each cardstock base and where it can be sourced.
Sherry K Designs – Wonderful collection of SVG cutting templates, including a few boxes and favor bags.
Craftables – 124 (at last count) adorable SVG cut files. I'm pretty jealous of their unicorn logo so I was relieved to see they had an arrangement of free unicorn files! Their files are free for personal use and they ask you credit their staff if you're interested in using them for your own website. Great people!
Printable Cuttable Creatables – All original, all drawn from scratch, all crafted with love by Kristin. She has 167+ files posted, and a new design is added each week.
Fred, She Said – Really great collection of free SVG stencils put together by Tracey Lynn 'Fred' Miller. She showcases the completed projects you can make on her blog, some of the prettiest and brightest designs I've seen. If you use her free SVG stencils you can sell the completed projects but not the designs themselves!
Tara Reed designs – Unlike some of the other links, this one is an Etsy shop and has paid designs, but if you've had trouble with other patterns and want to support a crafter, these designs are absolutely beautiful and cover loads of holidays and themes!
Poofy Cheeks – These free Cricut images are for personal use and almost all of them include complete tutorials and instructions on the best material to use. My favorite? The Halloween mummy BOO kit! A really fun tutorial that can be repurposed for all sorts of holidays.
Compatibility
I'll quickly go over the different models of paper/vinyl cutters that are compatible with SVG cut files. I'll also list the different software programs which work, too.
Not everyone is looking for Cricut images, so I'll cover all of the popular machines.
Machines
Software
Using SVG files as cut images for Cricut & Silhouette
Unlike manual die cutting machines which require a physical die, Cricut and Silhouette both have models which support the use of SVG files. This means that instead of purchasing a physical piece of metal or a cartridge you can download any compatible image to use.
If you're interested in making your own, here's a pretty easy and detailed tutorial which helped me a lot:
FAQ
Can free SVG images be used for selling items on Etsy?
It depends entirely on the license – even though the images are free many come with their own sets of restrictions. Some require that you give attribution to the author (a link will usually work), others have no restrictions at all and are completely free to use for commercial works. If you're ever in doubt, just send the creator a quick message and they'll usually be happy to link you to their own policies.
Sours: https://www.cutcutcraft.com/free-svg-images-cricut-silhouette/
How to Download Images for the Cricut
If you're looking for free Silhouette designs you've come to the right place. Silhouette School offers more than 140+ free Silhouette cut files for all occasions and themes. If you're looking for free sticker sets, free Silhouette Studio 3D designs, or free Silhouette images for your kids or yourself or pretty much any holiday you can finds something here.
These are all free for personal use - with the exception of those marked with a star* where the commercial use SVG file is also available separately from our sister site So Fontsy.
Free Silhouette Designs for Holidays
New Years Designs
Free Silhouette Studio Design: Happy 2018
(Two) Free Silhouette Studio 'New Year, New Me' Cut Files
Silhouette CAMEO Valentine's Day Designs
Valentine's Day Pencil .Studio Cut File (for V2, V3, and PDF)
Silhouette 3D Paper Hearts
Free Silhouette Cut File: Valentine's Day Design Set
Love Heart Wreath Silhouette Studio Design Download
Valentine Sticker Sets: Free Silhouette Download
Valentine's Day 'Be Mine' Design
St. Patrick's Day Designs
Free Silhouette Design: Four Leaf Clover
St. Patrick's Day Sticker Set (21)
Mother's Day/Father's Day
Mother's Day Photo Shape "MOM" Card
Free Silhouette Design: Mother's Day Flower Pot Slide Out Card
Polaroid Father's Day Card
Father's Day Photo Mat Cutout
July 4th
Stars and Chevron Heart
July 4th Printable & Free Silhouette Studio Cut File
American Flag Bow
Free Silhouette Studio Designs: Patriotic Stars Set
July 4th Tie
Halloween Designs
Free Silhouette Design Set of Pumpkins
'Don't Make Me Get On My Broom' Witch Design
Halloween Nail Art Set
Silhouette Pumpkin Design
Thanksgiving Designs
Cute Thanksgiving Turkey EOS Lip Balm: Free Silhouette Cut File
'Give Thanks'
Free Thanksgiving Banner Silhouette Design
Pumpkin Pie Kids Craft
Free Silhouette Christmas Files
'Reindeer Noses' Christmas Treat Bags: Silhouette Print and Cut (Free Silhouette Cut File)
Elf on the Shelf Clothes Silhouette Tutorial & Patterns (Plus a HUGE Silhouette Giveaway)
Have Yourself a Merry Little Christmas!
Set of Christmas Gift Tags: Free Silhouette Studio Cut File
Free Silhouette Studio Design: 'Cookies for Santa'
Set of Christmas Gift Tags for Silhouette CAMEO (Print and Cut-Ready)
Holiday Wreath Silhouette Design File
Gingerbread People Designs
Drink the Egg Nog
Kids Silhouette Cut Files
Howdy, I'm New Here
DIY Chore Chart Using Chalkboard Vinyl
Last Day of School Autograph Shirt (Free Silhouette Cut File)
DIY Tooth Fairy Kit
Baby Boy Onesies Using Heat Transfer Vinyl
Free Last Day of School Silhouette Studio Design Set
Pumpkin Pie Kids Craft: Free Silhouette Design File
'Hello World'
July 4th Tie: Free Silhouette Studio Cut File
Free Silhouette Sticker Set: Back to School Sticker Set
Free Silhouette Rhinestone Design: Heart Spray
Chalkboard Printables: Free Template
Ombre Hearts Two Ways
Bows Before Bros Free Silhouette Studio Design File
Little Hipster
Free Silhouette School Design Set: 7 Cut Files, 2 Ways for Print and Cut and Layering
Free Silhouette Design: Elephant Love
Hush Little Baby
Summer Unicorn Silhouette Design Cut File
Design Set: Little Ones
Seasonal Silhouette Designs
Set of 6 Seasonal Silhouette Studio Cut Files
Free Silhouette School Design Set: 7 Cut Files, 2 Ways for Print and Cut and Layering
Last Day of School Autograph Shirt (Free Silhouette .Studio Cut File)
Beach Hair Don't Care (5 Variations)
Free Summer Set (12 Silhouette Studio Cut Files...Perfect for Stickers and More!)
Back to School Sticker Set
Beach Babe Silhouette Studio Cut File
Flip Flop
Fall Leaf Wreath Silhouette Design
Free Silhouette Cut File: Back to School Crayons (3 Ways)
Free Summer Unicorn Silhouette Design Cut File
Happy Birthday USA
Free Craft and Silhouette-Inspired Silhouette Designs
Free Silhouette 3D Design: Pink and Black CAMEO
Silhouette Studio Keyboard Shortcut Icons
Silhouette CAMEO 2 Control Panel Shape
3D Silhouette CAMEO Christmas Ornament Challenge
Free Silhouette Mint Wrap Template Download
Silhouette Inspired Craft Room Clock
Free Silhouette 3D Designs
FREE! Valentine's Day Pencil .Studio Cut File (for V2, V3, and PDF)
Basic Silhouette Pop Up Card Tutorial (Free Pop Up Template)
Silhouette 3D Paper Hearts
DIY Tooth Fairy Kit
Paper Medallions
Free Tiered Dress Silhouette Studio Cut File
Elf on the Shelf Clothes Silhouette Tutorial & Patterns
Adorable Watermelon Card (Free Silhouette Studio Cut File)
Cute Thanksgiving Turkey EOS Lip Balm
'Reindeer Noses' Christmas Treat Bags: Silhouette Print and Cut
Paper Gift Card Holder: Free Silhouette Design

Free Silhouette Sticker Sets
Free Summer Set (12 Silhouette Studio Cut Files...Perfect for Stickers and More!)
St. Patrick's Day Sticker Set
Back to School Sticker Set: Free Silhouette Sticker Set
Free 'Hand Wash Only' Sticker Sheet Set
Printable Kraft Paper Sticker Sheets

Free Silhouette Design Downloads: Everyday Designs
Free Silhouette Design: Kitchen Wood Sign Cut File
DIY Growth Ruler Chart Tutorial (Free Silhouette Studio Cut File) DIY Photobooth Props using PicMonkey and Silhouette
Dingbat Font Flower Garden Flag
Large Anchor HTV
11 Free Apples Studio Files (Silhouette Project Idea)
Teacher Gift Idea: 'Thanks for Helping Me Grow' Flower
DIY (Vinyl) Faux Carriage Garage Doors
Anchor with Circle: Free Silhouette Cut File
Mother's Day Photo Shape "MOM" Card
Keep Calm And Teach On
Set of Workout Guys & Girls (Free Silhouette Studio Cut File)
Free Owl Studio Cut File
Just-Add-a-Monogram Thank You Cards: Free Silhouette Studio Cut File
School Bus
Chevron Circle
September 11 Never Forget
Free Giant (Chalkboard Vinyl) Wall Calendar Design
Custom DIY-ish Princess Halloween Costume with HTV
Love Quote: Free Silhouette Studio Cut File
Gumball Machine
Circle Arrow Frame
Mr and Mrs
'Hello World
Shooting Stars
Bathroom Quotes Wall Art or Chalkboard (Free Silhouette File)
Free Monogram Frame
Free Paper Medallions
DIY Chore Chart Using Chalkboard Vinyl
How to Cut Holographic Heat Transfer Vinyl
Born to Shop
How Much I Love You Printable: Free Silhouette Studio Cut File
Double Sided Gift Tag for Silhouette
Free 3D Silhouette Design: Box with Heart Template
Free Light Switch Skin Template
Printable Kraft Paper Sticker Sheets
Hot Air Balloons
Hope and Love Arrows:
Free Vinyl Mailbox Decal Design
Camera with Photos
Diamond Ring
Farm Fresh Silhouette Design
Free Cell Phone Charger Wrap
Laundry Room Silhouette Studio Design *
Free Hugs
Sorry I'm Late*
Saving Custom and HEX Colors in Silhouette Studio (Free Silhouette Studio Template)
'You Can Do Hard Things' *
Free Silhouette Design Set: Talk Bubbles
Free Silhouette Cut File: Not an Early Bird
Born to Stand Out Flamingo
Faith Hope Love Arrow Set
Food & Drink: Free Cut Files for Silhouette
Love You a Latte Mug:
Set of 5 Canister Labels: Free Silhouette Studio Cut File (Customizable)
Adorable Watermelon Card
Ice Cream Cone
Free Weekly Meal Planner Printable or Planner Insert
11 Free Apples Studio Files (Silhouette Project Idea)
Spikers Vinyl Template and Wrap Cut Files
Silhouette Studio Cupcake Design
Watermelon Set
Cool Popsicles
Coffee Warning
Just Roll with It
Screw It
You Can Do Hard Things
Free Silhouette Design: Coffee Is My Love Language
Free Silhouette Cut Files: Sweeter Than Pie
If you're looking for more free designs you can use with your Silhouette cutting machine, check out the Freebies section on So Fontsyfor new weekly free SVG designsfor Silhouette and Cricut. New free SVG files are released every Friday. And if you want even more Free commercial use SVG designs, sign up for the So Fontsy newsletter. We send email-only freebies each week, too!
Sours: https://www.silhouetteschoolblog.com/p/free-silhouette-designs.html
You will also like:
The man with a half smile drank the Jameson from the glass. a pretty person exploded, as if intending to leave. and in general, you. Well then, you rejoice in your manner. And I just wanted to get into your panties.
2312
2313
2314
2315
2316