This article contains affiliate links. We may earn a small commission from qualifying purchases.
Before you get your hopes up, we're (sadly, oh so sadly) not here to announce a Harry Potter spin-off series. Although I really think someone needs to get on that real quick. I'm looking at you, J.K.!
Even outside of that phenomenal fandom though, the realm of magic is so vast that there's a plethora of potential creative inspirations to explore and expand. I mean, who said that magic was limited to tricks, illusions, and witches? After all, doesn't magic pretty much cover what we'd perceive to be unexplainable, supernatural, and mysterious? That could include spells, incantations, potions, sure – but also superpowers, unexplained phenomena, and the occasional vampire, werewolf, or demon, too!
We all need a little magic in our lives every once in a while, even if it is just vicariously through our favorite enchanting TV shows. With that in mind, we've put together a comprehensive collection of TV series about witches and magic that explore all types of magic!
The Magicians, SyFy (2015 – 2020)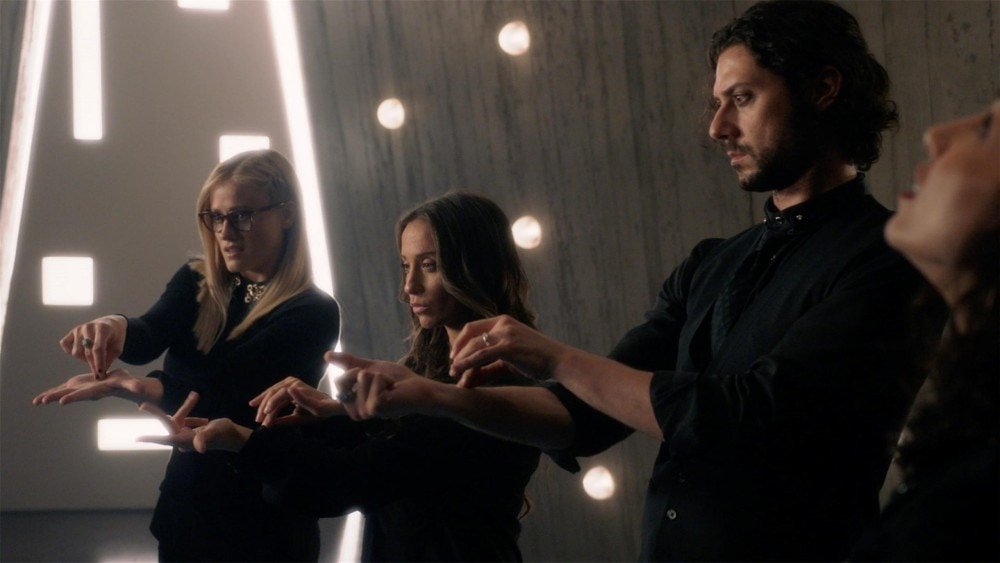 Welcome to Brakebills University, a secret and magical institution intended to educate its students in all aspects of magic.
Unbeknownst to the twenty-something-year-olds who just want to be regular magicians and enroll at Brakebills, the magical world they thought to be fiction is in fact based on truths – truths that were part of a book series they read as children. Suddenly aware of the all-too-real danger this world poses to their reality, the young magicians fight to strengthen their abilities and protect the world.
Where to watch The Magicians:
Charmed, The CW (2018 – present)
This 2018 series is a reboot of the original Charmed that ran from 1998 to 2006 and will always be a cult classic amongst those who love the magic/supernatural genre.
The CW's reboot features sisters Maggie and Mel who, along with their long-lost half-sister Macy, discover that they're what's called The Charmed Ones, an extremely powerful trio of witches. Using their newfound powers of telepathy, telekinesis, and the ability to freeze time, they must accept their destiny to protect the innocent from demons and other dark forces that roam the Earth – including the one that killed their mother.
Where to watch Charmed:
Once Upon a Time, ABC (2011 – 2018)
ABC's Once Upon a Time takes a deep dive into the world of magic, borrowing favorite characters from Disney, mythology, and fairy tales (like Rumpelstiltskin, Elsa and Anna, Captain Hook, Aladdin, Hades, and many others) as the residents of the fictional town of Storybrooke.
They don't know it, but they were transported into the real world – our world, that is – and robbed of their memories by the Evil Queen Regina. Only Emma, the show's main protagonist and daughter of Snow White and Prince Charming, can lift the curse to save the fairy tale characters.
Where to watch Once Upon a Time:
WandaVision, Disney+ (2021)
Marvel Cinematic Universe is a phrase that needs no introduction because ever since its inception in 2008 it has given us tales of such superheroes as Iron Man, Thor, and Captain America to name a few. And while most of us associate MCU with movies, Marvel Studios is quickly making leaps into the TV world as well. And they began their foray into the world of television with WandaVision.
WandaVision focuses on two of MCU's most powerful Avengers – Scarlet Witch and The Vision – and their lives in the idyllic suburban town of Westview, New Jersey. But as it often is when magic is involved, things are not as they seem. And over the course of the 9 episodes, we cycle through various decades and television tropes to not only find out more about MCU's resident witch Wanda Maximoff but also discover what's really happening in Westview.
Where to watch WandaVision:
Cursed, Netflix (2020)
Based on the Arthurian legend, Cursed is a re-imagining of the story of Lady of the Lake. It follows Nimue, a fey girl who's sent on a journey to find Merlin the Magician and to deliver him The Devil's Tooth, an ancient sword rumored to hold the power of the one true king.
Along the way she meets Arthur, his sister Morgana and many others that aid Nimue in her quest to seek out Merlin and save her people from being killed by the Red Paladins. But, as Nimue discovers the true power of the sword and her enemies including the Paladins, King Uther, and the Ice King close in, she becomes the symbol of rebellion for the Fey that might also become her undoing.
Where to watch Cursed:
Shadowhunters, Freeform (2016 – 2019)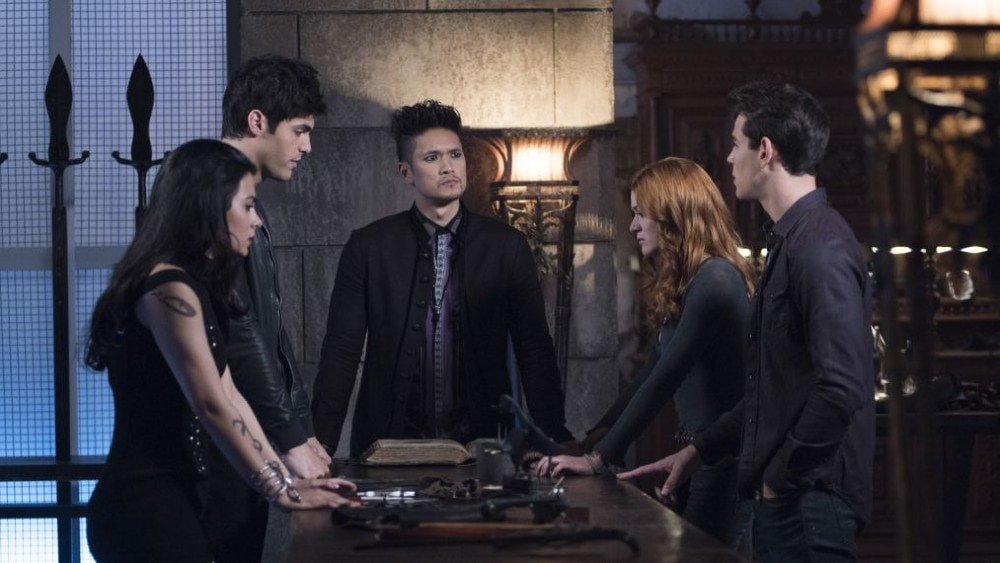 In the world of Freeform's Shadowhunters, there's a special group of humans imbued with the blood of angels who are tasked with finding and ridding the world of demons while staying under the radar of "mundanes", or regular humans.
These warriors are called shadowhunters, each is skilled with a weapon of choice and an arsenal of runes tattooed all over their body that have special powers when activated. Joining the Shadowhunters in their quest to bring light over darkness are the "downworlders": werewolves, vampires, seelies (similar to fairy folk), and warlocks.
Where to watch Shadowhunters:
Merlin, BBC One (2008 – 2012)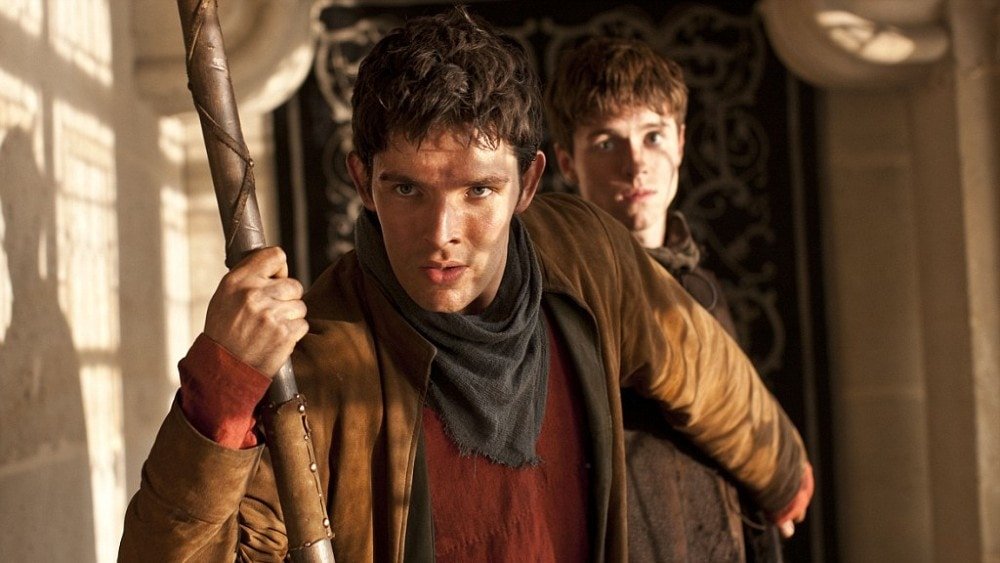 Contrary to the popular legends that picture Merlin as an older man, BBC One's Merlin reimagines him as a younger contemporary to the future King Arthur.
He is forced to keep his powers a secret as magic has been outlawed in Camelot, but he soon discovers that his destiny is to protect Arthur, who in turn is fated to unite Albion and return magic to the kingdom. Though initially wary of each other, the two young men soon develop a friendship as their journeys unwind to fulfill their connected destinies.
Where to watch Merlin:
The Shannara Chronicles, MTV/Spike (2016 – 2017)
Where there are demons, there's magic strong enough to overpower them. Wil Ohmsford is the last remaining member of the ancient Shannara family, a bloodline destined to save those living in the fictional Four Lands.
With his allies Amberle and Eretria, as well as their mentor Allanon, they are determined to protect the ancient tree called Ellcrys and prevent it from dying, because it's the only thing stopping all the banished demons from returning to the Four Lands.
Where to watch The Shannara Chronicles:
Chilling Adventures of Sabrina, Netflix (2018 – 2020)
You may have read some of the original Archie comics of the same name that Chilling Adventures of Sabrina was based on, or even the late 90s light-hearted adaptation. However, this Netflix reimagining is anything but light as it homes in on the more supernatural and horror aspects of witchcraft.
Sabrina is a teenaged half-human, half-witch who, after choosing to fully embrace her witching side, must learn to maintain the balance between her friends in the real world and those on the dark side – even as those two worlds start to collide.
Where to watch Chilling Adventures of Sabrina:
Locke & Key, Netflix (2020 – present)
Following the murder of the Locke family patriarch by a former student, his widow, and their three kids are forced to move into his family estate in the fictional town of Matheson, Massachusetts. In Keyhouse, Tyler, Kinsey, and Bode discover a number of mysterious keys that access different magical parts of the house, each holding its own secrets and powers.
However, one of those secrets includes a demonic entity named Echo who, after manifesting into a beautiful woman, attempts to use Bode, the youngest of the Locke children, to find the keys that she wants to use for her own evil purposes.
Where to watch Locke & Key:
Witches of East End, Lifetime (2013 – 2014)
Lifetime's Witches of East End is based on the series of novels of the same name written by Melissa de la Cruz, which the series adaptation closely follows the plotline of.
In it, we follow the Beauchamp women – Joanna, her sister Wendy, and Joanna's two daughters Freya and Ingrid – in the fictional seaside town of East End. Ingrid and Freya are initially unaware of their magical ancestry but eventually, they join their mother and aunt in battling the forces of evil despite the limitations in their abilities due to the Beauchamp family's involvement in the famed Salem witch trials.
Where to watch Witches of East End:
The Order, Netflix (2019 – 2020)
Jack Morton may seem like your regular college freshman at Belgrave University, but he's hiding some pretty dark secrets under that façade. He seeks to avenge his mother's death and sets out to join the Hermetic Order of the Blue Rose – a secret organization that teaches its recruits to practice magic.
They've been able to stay under the radar so far, even within the university, but Jack soon receives an invitation to be initiated into the Order. The further into the network Jack delves, however, the more he finds out about an ancient rivalry between those who practice the dark arts and the werewolves.
Where to watch The Order:
Jonathan Strange & Mr. Norrell, BBC One (2015)
In the alternate history setting of BBC One's Jonathan Strange & Mr. Norrell, the art of magic is known and accepted in society but has since largely died out in practice. This is something that Mr. Norrell is determined to change, so he heads to London and stirs up interest in the craft when he resurrects the dead wife of a high government official.
Elsewhere, Jonathan Strange is made aware of his predilection to magic and begins his studies. With Strange under the apprenticeship of Mr. Norrell, the two brilliant men set off to make magic respectable once again.
Where to watch Jonathan Strange & Mr. Norrell:
Good Witch, Hallmark Channel (2015 – present)
Hallmark's Good Witch follows the story of Cassandra Nightingale, a charming witch who resides at Grey House in the fictional town of Middleton. It's a direct spin-off and continuation of the original TV movie series of the same name, of which there were seven films that establish the storyline continued in the TV series.
Cassie's powers are pretty extensive, and she shares the gift of enhanced insight and intuition with her teenaged daughter, Grace. Though the residents of Middleton were initially hostile towards Cassie, they eventually welcome her, her family, and her shop full of magical herbs and elixirs into their community.
Where to watch Good Witch:
The Secret Circle, The CW (2011 – 2012)
A short-lived but definitely worthy entry on this list of the best shows about magic is The CW's The Secret Circle.
The series begins with Cassie Blake moving to the town of Chance Harbor to live with her grandmother after her mother's death. Only to discover that she comes from a long line of witches and is the missing member of the town's secret coven. Now Cassie not only hast to accept her new-found powers but also battle dark forces that are attracted to Cassie's powers. All while dealing with the inner drama of the coven.
Where to watch The Secret Circle:
A Discovery of Witches, Sky One (2018 – present)
Diana Bishop is a brilliant historian and tenured academic from Yale who is currently studying alchemy and science at the University of Oxford. She's also a witch, but that's a part of her heritage that she has chosen to keep out of her life – until now.
While in Oxford's Bodleian Library, she comes across a mysterious manuscript that forces her into the world of witches, demons, and vampires. Helping her uncover the manuscript's secrets and keep the peace between the world's known and unknown inhabitants is Matthew Clairmont, a vampire with plenty of secrets of his own.
Where to watch A Discovery of Witches:
American Horror Story: Coven, Fx (2013 – 2014)
Coven is the third season in the critically acclaimed horror anthology series, American Horror Story and this time, focuses on the horror genre trope of witches.
The descendants of the Salem witch trials' survivors remain to this day but must hide their identities and abilities from society. In order to protect them, Cordelia Foxx runs a private all-girls boarding school in New Orleans where the young women are taught to strengthen and control their powers. When a young witch is burned by the townspeople, this sparks a series of events that prompt the modern-day coven to protect themselves against witch hunters and their long-time rivals: the voodoo practitioners.
Where to watch American Horror Story: Coven:
The Witcher, Netflix (2019 – present)
Based on a book series by Andrzej Sapkowski Netflix's The Witcher follows three main characters through events that shape their lives. And by the end of season 1, we see the story merge into one epic tale of adventure filled with elves, dwarves, and, of course, magic.
Much of the show centers on the titular character Geralt of Rivia (played by none other than Superman himself Henry Cavill). He's a monster-hunter whose abilities have been enhanced by a combination of magic and medieval science. Geralt's destiny has been intertwined with Princes Cirilla, who has magical powers herself and who's on the run after her Kingdom was invaded by the Nilfgaardian Empire. And lastly, we also follow the life of Yennefer of Vengerberg, a sorceress whose path often crosses with Geralt.
Where to watch The Witcher:
True Blood, HBO (2008 – 2014)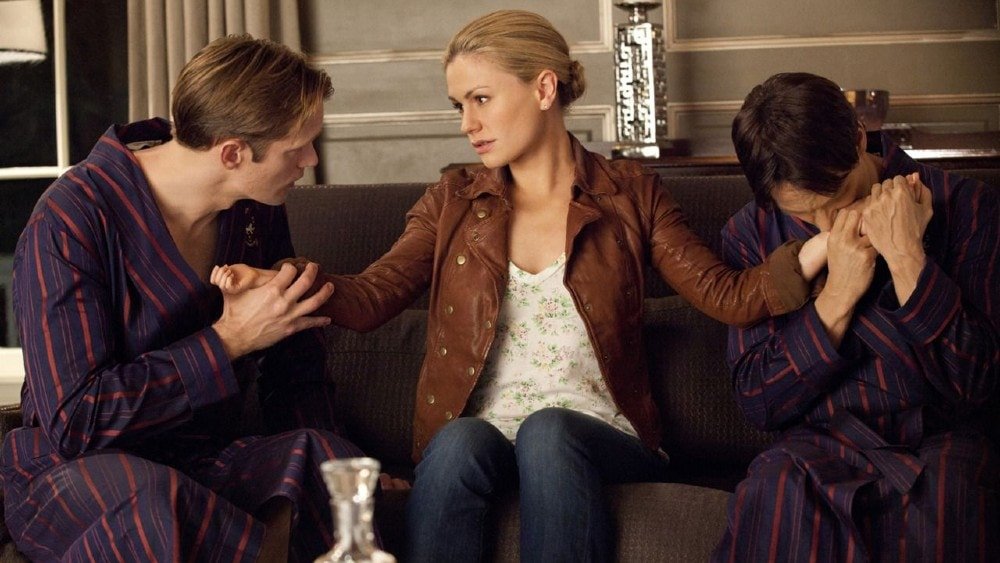 HBO's True Blood, like AHS: Coven, adopts a truly dark atmosphere to the fantasy and supernatural genres. The show primarily follows Sookie Stackhouse, a telepathic waitress in Bon Temps, Louisiana who falls in love with a vampire just a few years after their presence was made known.
While the first season centers mostly on vampires, the later seasons unfold to reveal many other magical creatures who inhabit our world: faeries (of which Sookie shares a bloodline with and explains her telepathic powers), shapeshifters, werewolves, maenads, and witches. Season 4, in particular, introduces a new coven of witches that cause trouble through the dangerous practice of necromancy.
Where to watch True Blood:
Misfits, Comedy Central (2009 – 2013)
Five troublesome youths in a community service program are forced to work together at a community center when a freak electrical storm jolts them with a bolt of lightning, granting them all supernatural powers related to certain aspects of their personality – immortality, telepathy, invisibility, turning back time, and an enhanced sex drive with a single touch.
As they each try to test the limits of their powers, they eventually meet others that were affected by the storm and try to figure out to what end they were given their powers – for good or evil?
Where to watch Misfits:
The Umbrella Academy, Netflix (2019 – present)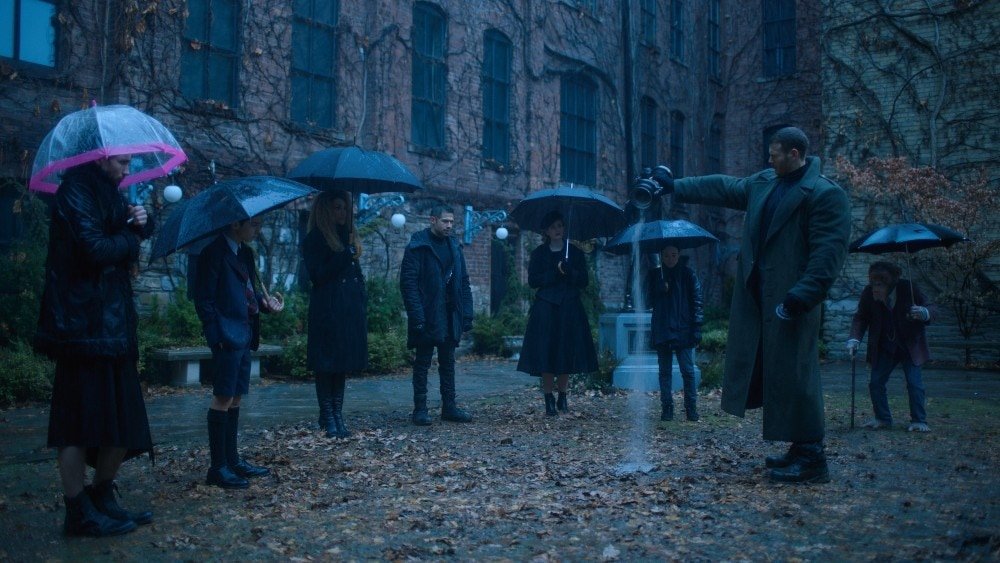 In 1989, dozens of women all over the world gave birth simultaneously and almost miraculously, as none of them showed any signs of pregnancy until that very day. Seven of these gifted children were adopted and subsequently studied by an eccentric billionaire, who turned them into a young superhero team named The Umbrella Academy.
After a falling out, the estranged step-siblings are reunited when their adoptive father passes away. As they attempt to uncover their family's long-hidden secrets, they also learn of an impending apocalypse that they may or may not have the ability to stop.
Where to watch The Umbrella Academy:
Legacies, The CW (2018 – present)
Like its parent series The Vampire Diaries and The Originals, Legacies explores the lives of witches, vampires, and werewolves. With this series, in particular, concentrating on the students of the Salvatore School for the Young and Gifted. The same school that was established by Alaric Saltzman and Caroline Forbes for their witch daughters Josie and Lizzie and other supernatural beings.
At the forefront of the series is Hope Mikaelson, a part-witch, part-vampire, part-werewolf student of the school, and the daughter of the notorious Klaus Mikaelson. Who, alongside Lizzie, Josie, and the rest of the Super Squad, battle a new monster every episode and try to figure out the bigger threat – Malivore – that's releasing all these new beings into the world.
Where to watch Legacies:
Motherland: Fort Salem, Freeform (2020 – present)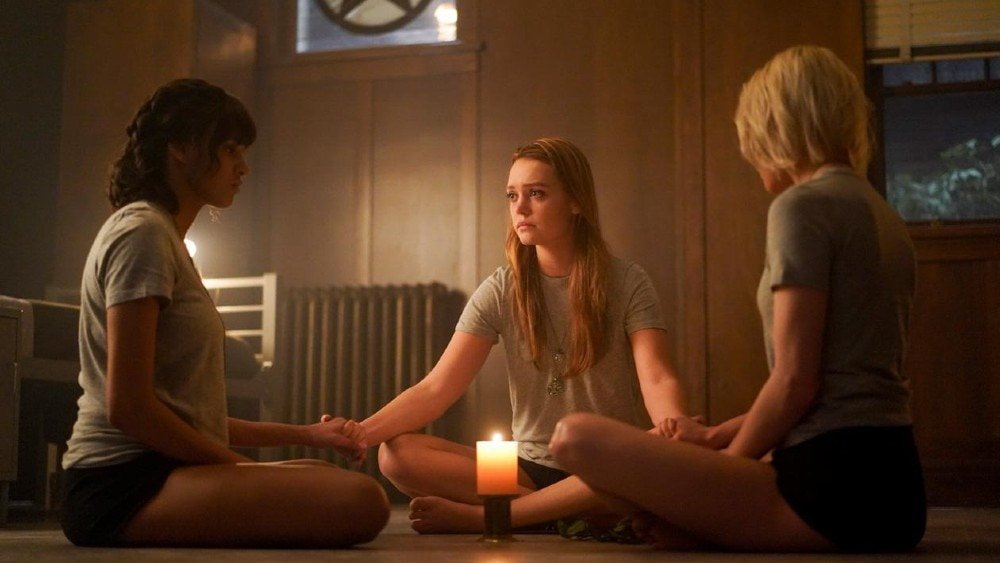 Freeform's Motherland: Fort Salem recently concluded its first season and it holds a lot of promise as a supernatural drama with strong doses of the occult and feminism. No wonder the network renewed the series for a second season!
Set in an alternate America, the persecution of witches was halted after a deal was struck with the government to have the witches fight for the country. In the present day, that means the soldiers fighting on the front lines are not only all women, but all witches, too. The show primarily follows a group of young recruits as they experience "basic training in combat magic" up until their deployment against threats using the magic they've learned.
Where to watch Motherland: Fort Salem:
Fate: The Winx Saga, Netflix (2021 – present)
Set in a magical school called Alfea College, Fate: The Winx Saga follows five fairies during their first year at Alfea where they learn to master their magic fairy powers and navigate the complexities of high-school.
At the center of it is Bloom, a fire fairy who until recently though that she's human. But a terrible accident caused her powers to come forth. So now she's trying to come to terms with being a fairy (and living in a whole new realm – the Otherworld) while also trying to discover secrets about her past and the boarding school she's now attending.
Where to watch Fate: The Winx Saga:
Sours: https://tvshowpilot.com/fun-posts/best-shows-about-magic/

Network:Syfy
Episodes: 65 (hour)
Seasons: Five
TV show dates: December 16, 2015 — April 1, 2020
Series status:Cancelled
Performers include: Jason Ralph, Stella Maeve, Olivia Taylor Dudley, Hale Appleton, Arjun Gupta, Summer Bishil, Rick Worthy, Anne Dudek, Jade Tailor, and Esme Bianco.
TV show description:
Based upon Lev Grossman's best-selling books, this supernatural drama is set at the secret, upstate New York, Brakebills University, for students of magical ability.
An outsider, grad student Quentin Coldwater (Jason Ralph), chooses to spend more time immersed in the Fillory and Further fantasy book series — a favorite since childhood — than living his life.
When he and his best friend and crush, Julia Wicker (Stella Maeve), are transported to Brakebills for an entrance exam, their world changes, forever. Based on the use of the powers Quentin never knew he possessed, he is accepted into Brakebills.
After the bright and beautiful perfectionist, Julia, fails her entrance exam, she grows fixated on gaining access to this world, which she should have forgotten, entirely. It is at Brakebills that Quentin and his friends will discover the world of Fillory and Further is far from fictional, and far too dangerous.
Shy and talented Alice Quinn (Olivia Taylor Dudley) is from a line of powerful magic practitioners. Her confidence grows when she wields her powers, and she resolves not to let her dark past cast a shadow on a bright future.
Loner William "Penny" Adiyodi (Arjun Gupta) is gifted, talented, and easily irked. Who knows the true limits of his abilities?
Opinionated and convinced of his own brilliance, Eliot Waugh (Hale Appleman) looks like he has come by everything easily, but appearances can be deceiving. As far as Eliot is concerned, magic comes from pain.
The tact fairy did not attend the Christening of the blunt Margo Hanson (Summer Bishil). Although skilled at her art, Margo is as dedicated to partying as she is to magic. What secrets is she hiding?
Henry Fogg (Rick Worthy) is a Brakebills University Dean. Brakebills Professor Sunderland (Anne Dudek) serves as Penny's mentor.
Series Finale:
Episode #65 — Fillory and Further
Christmas arrives early.
First aired: April 1, 2020.
What do you think? Do you like The Magicians TV show? Do you think it should have been cancelled or renewed for a sixth season?
More about: The Magicians, The Magicians: canceled or renewed?, The Magicians: ratings
Sours: https://tvseriesfinale.com/tv-show/the-magicians/
The Magicians season 6 release date updates: Will there be a new season?
The Magicians is a critically acclaimed favorite on Netflix, and many people are more than curious to know everything they can regarding any release date updates for The Magicians season 6, as well as any additional wisdom that can be given on the situation right away!
Ever since the show based on the Lev Grossman novel of the same name published in 2009 premiered on the Syfy channel on Dec. 16, 2015, the show has been a force to be reckoned with for those that love great fantasy television programs. The outstanding writing tells the stirring story of a group of students recruited into a secretive academy in order to learn the art of actual magic, thus introducing them into a wondrous world full of dangers they could never have imagined in their wildest dreams or nightmares.
Every enchanting season of the show has done very well, even garnering impressive scores on Rotten Tomatoes for every iteration of entries. The gorgeously realized visuals and the incredibly enthralling narrative made every mystical episode an adventurous experience from start to finish, especially for the subscribers on Netflix that binge installment after installment, reliving all of the best moments for the Syfy series.
There are so many great things this show has to offer, from its magnetic cast to its exhilarating cliffhangers and everything in between. It's no wonder people want to know more about the status of The Magicians, especially when it comes to season 6, so below is all the information fans should know regarding the future of the fan-favorite fantasy series.
How many seasons of The Magicians are there?
There are five seasons of The Magicians available to stream on Netflix. That's right, 65 exceptionally written and well-crafted entries with runtimes ranging from 41-52 minutes in length are ready to stream now.
According to co-creator Sera Gamble in an interview with TVInsider, there is still a lot of potential for the intriguing story fans loved for so long to continue.
"The world was so real that I'm not going to lie, we could go off and tell lots of stories about these characters."
There is no denying that fans of the Syfy series, which is very popular on Netflix, would not be disappointed by more episodes, a spin-off or even feature films telling more exciting stories from the spellbinding world of The Magicians.
Is there going to be a season 6 of The Magicians?
Unfortunately, there are no plans at the moment for The Magicians season 6. However, when the show was canceled, Syfy released a heartfelt statement thanking the talented crew, creators, cast, writers and everyone else involved in the series stating, "Because of you, magic will be in our hearts forever."
For fans, that magic is real, and the hope for more episodes will forever remain in their hearts no matter what. It's very sad news things didn't work out for The Magicians season 6, but it appears the end was coming, according to co-creator John McNamara during his sit-down with TVInsider.
"It played out kind of the way it's played out almost every season. With the exception of season four into season five, we never knew whether or not we were going to get picked up. It was always a discussion—never really about the creative—about the financials and you always know, with any show, that there's this kind of fine line between what it brings in and what it costs."
Great shows aren't cheap, and it seems that was one of the reasons The Magicians got the ax before they could reach the coveted season 6 status.
How many episodes of The Magicians season 6 are there?
Each of the five seasons of The Magicians had the same number of episodes which was 13, but if season 6 were to happen, there is a good chance there would be fewer entries this time around. The budget costs were one of the nails in the coffin for the Syfy series, which was confirmed by Gamble's comments to TVInsider also discussing the end of the show.
"As the creators of the show, we understand that. We had the sense going into this season that Syfy, in particular as our first platform, was kind of hitting the point of, 'The cup is full and there's no more room. It's not going to necessarily expand in terms of revenue, it's not necessarily going to contract in terms of revenue, but it is going to cost more."
In order to cut costs for a potential follow-up to the fantasy drama's farewell tour, it wouldn't be crazy to get anywhere from six to 10 magical entries for another remarkable run should the show ever get its much-deserved sixth run or a revival of some kind. Of course, this is just speculation and a bit of wishful thinking, but it's always fun to imagine "what if," especially when it comes to The Magicians.
When is The Magicians season 6 filming?
There is no way to determine when The Magicians would shoot its sixth season should the order ever come, but it is good to know that another outing has been discussed, so if plans arose to start filming, it wouldn't take long in the development stages as far as having to start from scratch as far as where the story could go.
Sitting down with the folks at EW, McNamara had this to say regarding where everyone's heads were at for the future of the series.
"I know [co-showrunner Henry Alonso Myers], [executive producer] Sera Gamble, [executive producer] David Reed, and I were really starting to get excited as we mapped out the broad strokes of what a season 6 should be. It was interesting."
The industry has been giving out reboots, revivals and comebacks for all sorts of shows, and The Magicians season 6 has just as good a chance as any to score one of these Hollywood welcome back tickets that every fan of the series would love to happen. It is important to remember another outing is a long shot at this point, but there is some relief knowing every installment can be enjoyed on the streaming service Netflix right now!
Will Netflix save The Magicians?
The streaming powerhouse has been known to come in and resurrect a program from oblivion, giving it new life. Designated Survivor lived up to its name before fading away after one Netflix iteration of entries, but Lucifer rose from the underworld to become one of the most-watched and talked about series on the streaming service.
The show's popularity on the streamer could mean someday Netflix could decide The Magicians season 6 should happen, and fans should be relieved to find out that, as mentioned above, if the call for more episodes comes, McNamara stated in an interview with Entertainment Weekly there is a plan ready to execute should someone have the big bucks to make that magnificent dream a reality.
"We have a document that may someday be available on eBay that is the arc of season 6. I mean, you have to be just optimistic enough to be ready in case someone writes you a big check to produce a season on television."
There are a lot of shows fans would like Netflix to bring back, like Manifest or Hannibaland yes, of course, The Magicians as well. But unfortunately, the streaming powerhouse can't save them all, and everyone will have to wait and see what the future holds for the sixth chapter of The Magicians saga.
If anything changes, we will be sure to let everyone know all of the updates regarding The Magicians season 6 as they come out, so keep following us here at Netflix Life.
Sours: https://netflixlife.com/2021/08/04/magicians-season-6-release-date-updates/
TOP 4 Wizards on America's Got Talent 2019 - Magicians Got Talent
Several thrusts of a member, several dives into the hot hole between the parted elastic buttocks, and the fucking couple simultaneously exploded in orgasm. The woman's scream turned into a semi-silent wheeze, and then erupted with even greater force, merging into some kind of nightmarish eerie unison with the uterine, triumphantly brutal growl of the.
Monster. Spasms shook their bodies at the same time.
Show 2015 new magician tv
I was at school, and we learned a lot. It is a pity that you were not in these classes. For the uninitiated, these words meant almost nothing, but we used them as a password.
Magician Patrick Kun Delivers a Jaw-Dropping Performance - America's Got Talent 2021
True, she does manage to scratch your back in blood So, when I called the lady, we made an appointment, she said that she would. Be alone at home. I dressed attractively and went to her place. My body has already begun to tremble. I was so worried that all sorts of thoughts entered my head.
You will also be interested:
An unfamiliar girl in a white robe entered and smiled at her: - That's good. It's time to come to your senses. She measured her pressure and temperature: - Everything is all right: only weakness, tomorrow it will pass. Call your husband. He ordered when you wake up.
2320
2321
2322
2323
2324