Printable LEGO STEM Challenge Building Cards
Anyone else have kids who get a new toy and then are bored with it ten minutes later?
I think this is pretty common, but I didn't expect it to happen when we got our kids a set of LEGO blocks.
I imagined my children making endless creations and showing them off to all of their friends. Also, I was kind of hoping at least one of them would take to engineering.
What actually happened was that we bought the blocks and they just sat in the closet for months on end.
Turns out my kids needed a little inspiration jump start.
So I'm glad to share these printable LEGO STEM Challenge Building Cards with all of you – in case yours need a little boost too.
There are enough LEGO building ideas here for four weeks of open-ended STEM play!
Which can be a real lifesaver on long afternoons, believe me.
Keep reading to see how to get your set – free!
Ready for more fun with LEGO blocks? Take a look at our list of 20 LEGO STEAM Activities for kids to try!
Printable LEGO STEM Challenge Building Cards
To use these printable LEGO STEM Challenge Cards, you'll need the following: (This post contains affiliate links. For details, see our Disclosure Policy.)
This printable LEGO building challenge features 28 different LEGO build ideas for kids.
Each idea features a specific component, but also leaves much to each child's imagination.
Several of the LEGO build ideas also include other concepts, such as science, math, and engineering.
So these are awesome for a quick STEM activity with students of just about any age!
Do you have specific LEGO ideas you'd like your kids to try? Do they have specific challenge ideas of their own?
This set also includes six blank LEGO challenge cards, so you can let the kids challenge one another (or you) to make a creation as well.
If you'd like, you can laminate the blank cards and then let the kids write challenges with dry erase markers. That way, you can wipe them clean and let them come up with more ideas later!
Scroll down to get your set of these printable LEGO Building Challenge Cards!
Looking for more fun ways to learn with STEM? Try these activities!
To get your copy of these printable STEM LEGO Challenge Cards, click the image or the link below to have them sent to your inbox – free!
You'll also get our weekly newsletter this Sunday night!
>>> LEGO STEM Challenge Building Cards <<<
Filed Under: Homeschooling Printables, STEM for Homeschoolers, Teaching PrintablesTagged With: lego, lego activities, stem
Sours: https://www.lookwerelearning.com/printable-lego-stem-challenge/
Doing fun STEM (science, technology, engineering, and math) activities is an excellent way to engage your kids during the long, cold days of the winter. Your little engineers will love tackling these Winter LEGO Challenge Cards and coming up with their own designs.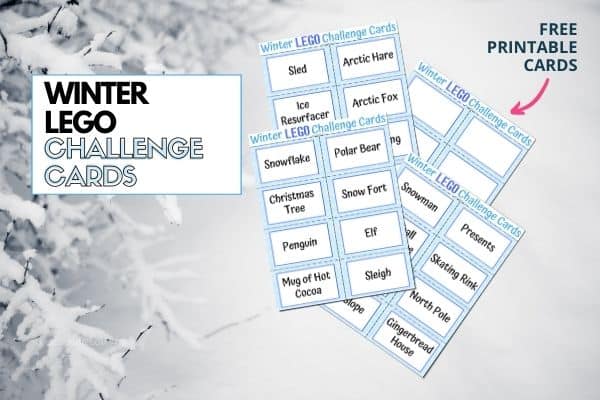 Do your kids like following the instruction manual while playing with LEGO blocks? My kids used to refuse to play with random LEGO pieces – they only want to build from a set with a step-by-step instruction manual in front of them.
However, as they got a little older, they started to do pretend-play with LEGO blocks. For example, they would each build cell phones and pretend to chat with each other on the phone. They built lightsabers the other day and had an epic fight between the light side and the dark side.
But sometimes, they don't know what to build. That's why I created these LEGO challenge cards.
This set of Winter LEGO Challenge Cards will motivate and inspire your kids to use their imagination and creativity to build Christmas and winter-themed items and characters out of LEGO blocks. Building LEGO creations will enhance your kid's problem-solving skills and spatial awareness. And if you have multiple kids, tackling the LEGO challenges together will increase their teamwork and communication skills.
Setting up the LEGO Challenge Cards
All you have to do is print out the Winter LEGO Challenge Cards and cut them out. I recommend printing on cardstock paper so they can last longer. If you are working with younger kids or using these in a classroom, you may want to laminate them to give these cards extra durability.
There are 24 challenge cards plus 8 blank ones for you to fill out if you have ideas that are not included in the other cards.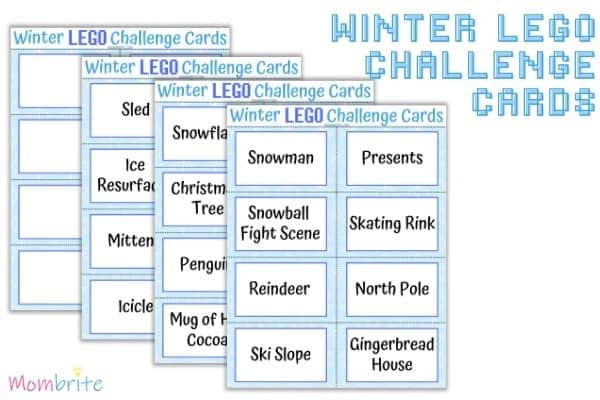 How to Play with the Cards
You can place the cards in a bag or a little bowl and put them on a shelf where the kids can have easy access to the cards. This way, your kids can pick one a day to complete, or they can tackle more than one if they wish. If you have a Montessori classroom setup, then you can place the cards in a bowl on a tray along with the LEGO blocks.
Here are some examples of what we have built using the Winter LEGO Challenge Cards:
LEGO Snowman (click here for instructions)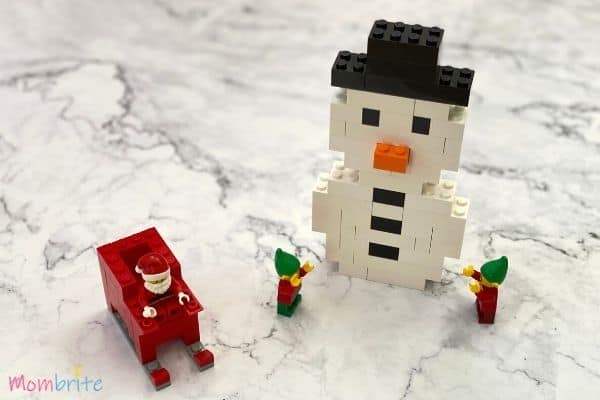 LEGO Santa's Sleigh (click here for instructions)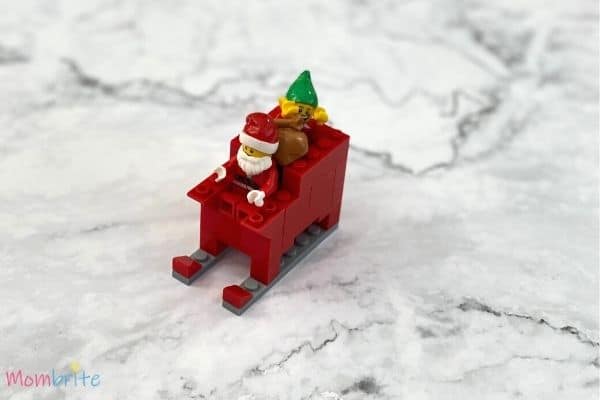 LEGO Christmas Tree (click here for instructions)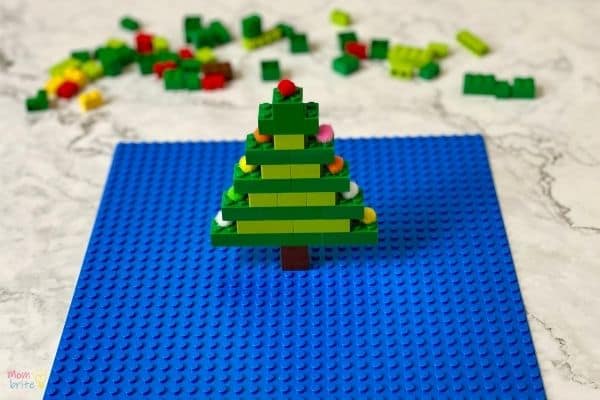 LEGO Candy Cane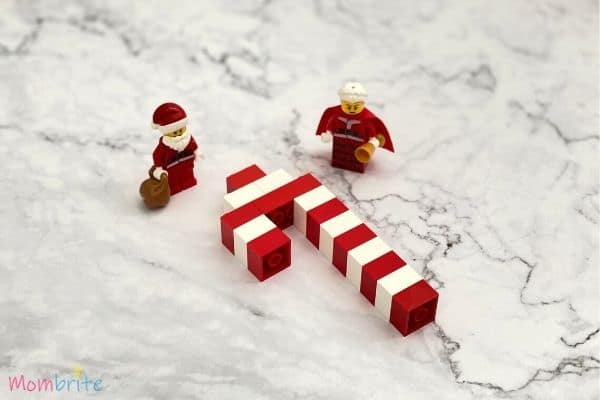 Download the Free Printable Cards
Ready to brave the cold months and beat the winter slide? Just fill out the form below to download your free cards.
Please tag me @mombrite and show me your kid's creations! I would love to see what awesome designs they come up with!
---
Related Posts
Sours: https://www.mombrite.com/winter-lego-challenge-cards/
You know those moments when you find an educational activity that your kids love and are willing to spend an hour 'playing'? This was one of those activities for us. We've had so much fun with our building block challenge cards and our pattern block challenge cards that we decided that we needed to create some LEGO STEM challenge cards to add to our collection. My 12 & 11 year olds both spent an hour creating for the challenge cards that they selected. And then they helped me create some new challenge cards. So the last 8 cards in this set are 100% tween-approved. Be sure to check out all the great activities for LEGO week!
Materials needed for the LEGO STEM Challenge Cards:
Paper
Laminating Pouches
Laminator
Book ring
Hole punch
LEGO
LEGO Classic Medium Creative Brick Box 10696

LEGO Classic Large Creative Brick Box 10698

More STEM Learning Fun: Building Block STEM Challenge Cards
To prep: Print & laminate the challenge cards. After cutting them apart punch a hole in the upper left corner of each one and put them on the book ring. (You can see an example here since my girls stole the cards before I completed that step.)
My 12 year-old wanted to use the LEGO bricks to create a landscape which you can see above. She is very into art and drawing right now, so I totally was not surprised at her choice. She is very much interested in making pretty things.
My 11 year-old wasn't sure that she wanted to participate at first, but then I convinced her that doing this would be more fun than reading her book all afternoon.
Ok, I might not have actually convinced her… I took the book away and said I would give it back after she tried a challenge.
Got her.Hook, line and sinker.
She sat down and proceeded to complete four challenges in one big challenge. In fact, she worked for an hour telling me all about her project and what each part was, why she chose one type of block over another, the story behind the fire king, water queen and kidnapped baby in her castle.
Serious conversation here, people.
LEGO Classic Creative Bricks 10692 Building Blocks, Learning Toy

More STEM Learning Fun: Pattern Block Task Cards
She tried a lot of different things before she came up with the perfect bricks to use for a drawbridge.
Then, she created a corral for her horses. She even told me that these particular horses were so tame that they weren't going to try to escape from the openings in her fence…
More LEGO Learning Fun: LEGO Addition Mat
Creating a tree was easy when she used the tree foliage bricks, so she decided that the castle needed some greenery like our spider plant.
And then she created a catapult that she placed on the wall of the castle in case they ever got invaded.
I loved connecting with her while she was learning.
I also love that she doesn't realize she was learning. Maybe she'll even try it again tomorrow…
More LEGO Activities You Will love!
LEGO Superhero Action Dice
LEGO Tic-Tac-Toe

LEGO Counting Cards
LEGO Classifying Mats

Head on over to Toddler Approved where you can find all of the great activities for LEGO week '16!

Sours: https://lifeovercs.com/lego-stem-challenge-cards/
LEGO Challenge / #7
50 Lego Challenges – Printable Lego challenge cards for subscribers!
Disclosure: *This post may include affiliate links. As an affiliate, I earn from qualifying purchases. Read the disclosures and terms for more information.
Have you been thinking of trying out Lego challenges with your kids? Perhaps you are curious about all the skills they learn when they build, you want to see if your younger kids can participate, or you just need some activities to keep all ages occupied when the afternoon crazies hit!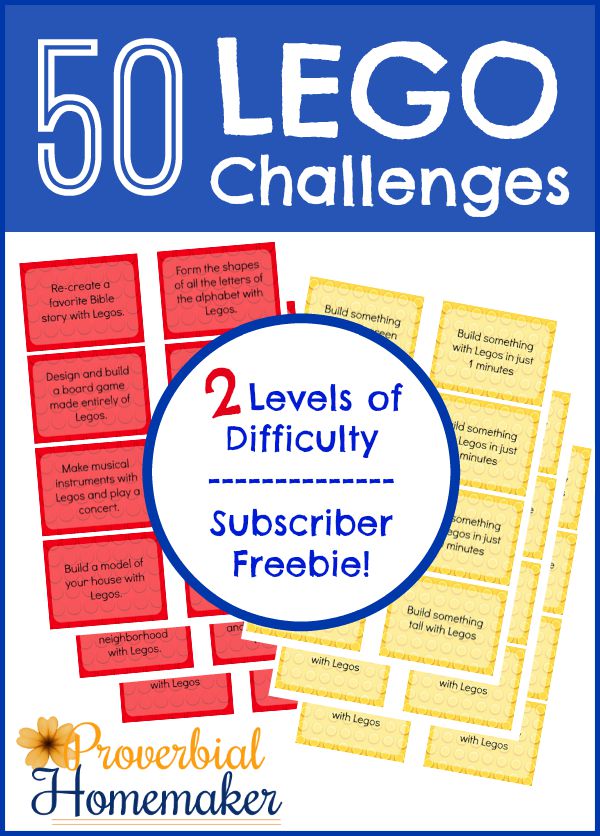 Whether you've been following along on our Matthew Lego Challenge or not, I have put together 50 fun Lego challenges just for your family! These printable Lego challenge cards are free to subscribers and there are two levels of difficulty available. The red ones are more challenging (my 7yo has some build challenge experience but not a ton, and these are somewhat challenging for him) and the yellow ones are easier for the younger kids to play along.
We plan on using these this summer by inviting the neighbor kids over a few times a week for a simple snack and a build challenge. They can pick their level of difficulty, all do the same challenge, or do different challenges. It should be great fun for all the kids, ranging from 2 years old to 13!
GET YOUR FREE DOWNLOAD
50 Lego Challenges Printable
Your download link will be emailed to you and you will be subscribed to Proverbial Homemaker if you aren't already. Be sure to check your spam/promotions folder. If you have any issues, check out this troubleshooting guide or feel free to email me!
Awesome! Keep an eye on your inbox for an email with the download link. Hope you love it!
Don't forget to check out our Bible Lego Challenges as well!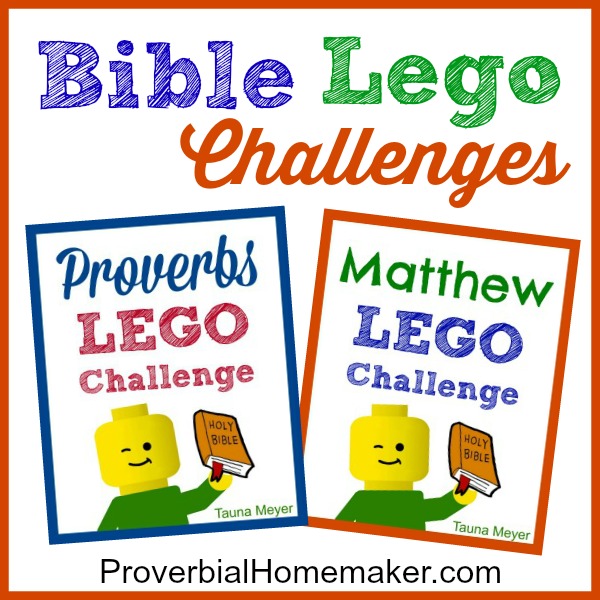 ---
This post is a part of the 31 day series on Proverbial Homemaker all about teaching with Legos. There are more great tips and resources for you to discover! CLICK HERE TO SEE ALL THE POSTS IN THE SERIES. You can also find more Bible Lego Challenges at Proverbial Homemaker.
Looking for more ideas on teaching with Legos? Check out my Pinterest board!Follow Tauna Meyer (ProverbialHomemaker.com)'s board Teaching with Legos on Pinterest.
Sours: https://www.proverbialhomemaker.com/printable-lego-challenge-cards.html
Cards free challenge printable lego
LEGO Challenge Cards
This giant collection of LEGO challenge cards is a simple prep, fun way to sneak some STEM learning (science, technology, engineering and math) into the day. With cards that range from easy to difficult, little engineers will love tackling the designs.
Snag your set below and for more building fun, check out our Landmark STEM Challenge Cards!
Getting Ready
To prep for these LEGO challenge cards, I printed all the cards on card stock to give them extra durability. Then, I cut along the faint gray lines to separate them.
Note: If you'll be using the cards in a classroom, you may want to laminate the cards to make them even sturdier.
I grabbed our box of small LEGOS for this first round of play, but DUPLOS would work just as well. 
LEGO Challenge Cards
Middle Brother is LEGO obsessed, so he couldn't wait to get his hands on the first challenge card. To add a little excitement, we mixed up the stack and he drew the top card: Make a miniature model of your house.
He was thrilled with the final miniature house and couldn't wait to show everyone. 
He pushed the card off to the side and grabbed card #2: Create a musical instrument that makes sound.
I have to admit that I had a big advantage figuring out what his little hands were making since I hear him play drums on nearly EVERYTHING! But, after a few minutes he proudly showed me his tiny creation. He was thrilled when I easily guessed it was drums. "YES!" he exclaimed.
One card after the next, he tackled the challenge head on. He made a catapult…
Built a boat…
And build a tic-tac-toe board that we played over and over!
He truly loved every second of these LEGO challenge cards. 
Grab Your Set
Ready to play along too?! Click the blue download button to download your free cards and then snag our Landmark STEM Challenge Cards in our shop!
Sours: https://thestemlaboratory.com/lego-challenge-cards/
LEGO Challenge / #4
Lego Games Lego Challenge – Thinking Outside the Boxed Set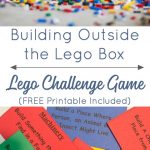 Got lego lovers? Then a great way to breathe life into the Lego bin is with lego games. You can create all sorts of challenges and fun new ways to get your kids creating with their legos.
Whether it's too hot to go outside, a rainy day distraction, a party activity or even part of a homeschool curriculum, a lego challenge game is sure to get your kids excited to use their legos in new ways.
Lego games are great for creativity and help kids think beyond the "box set" mentality.
You know what I mean right.
They get a new box of legos that is supposed to be a truck or a store or has some specific purpose. They follow the instructions, build within the boundaries and then set it on a shelf and forget it. It's like they don't know it's okay to take it apart again and build something different.
Well, it's time to rip up the instructions and break the rules with this lego challenge game.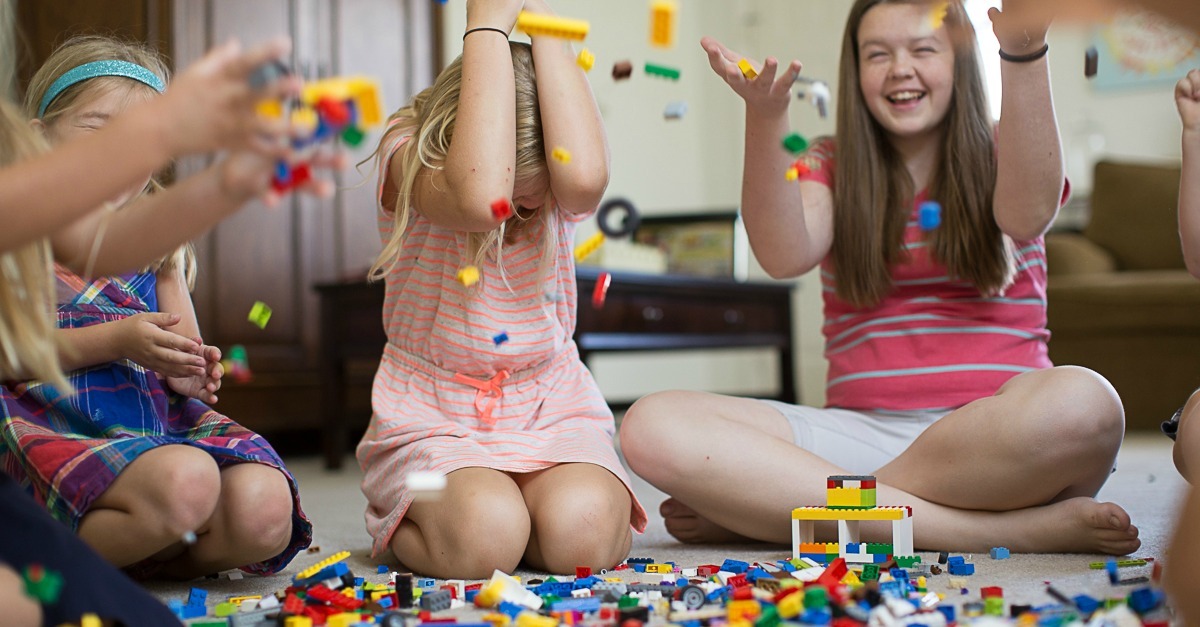 Lego Games – Lego Challenge
Lego games are great because they are great for kids of all ages. They can form teams or work individually to complete the challenges outlined on the free printable cards offered at the end of this post!
There are several versions of the lego challenge cards. One set incorporates vocabulary words as descriptions of the challenge to add an educational component for those looking to combine learning with fun!
The second set of cards include the same lego challenges, but we've removed the vocabulary words to make it easier to play the game across age groups.
Download the free lego challenge cards printable and then print them out on card stock. We used different primary colors to give a true lego them.
Then cut them apart and stack in a pile or toss in an empty container for kids to draw from. We had all the kids form a circle and emptied a bin of basic Lego pieces into the center.
Next, have them choose from the top of the deck or the container, read the challenge aloud, assign a time period to complete it (10-15 minutes seemed to work best for our group) and have everyone get started!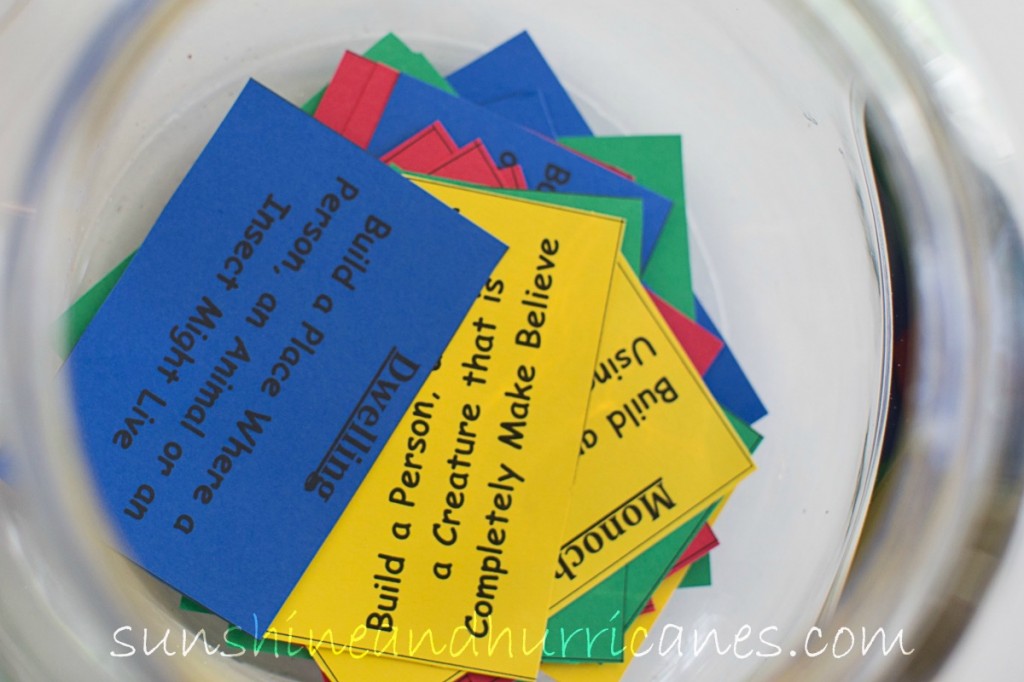 When we got all our kids together and some neighborhood kids to play, they gave this lego game rave reviews!
Our tween girls surprised us with their enthusiasm (and competitiveness). It was amazing, not a single eye roll the whole time.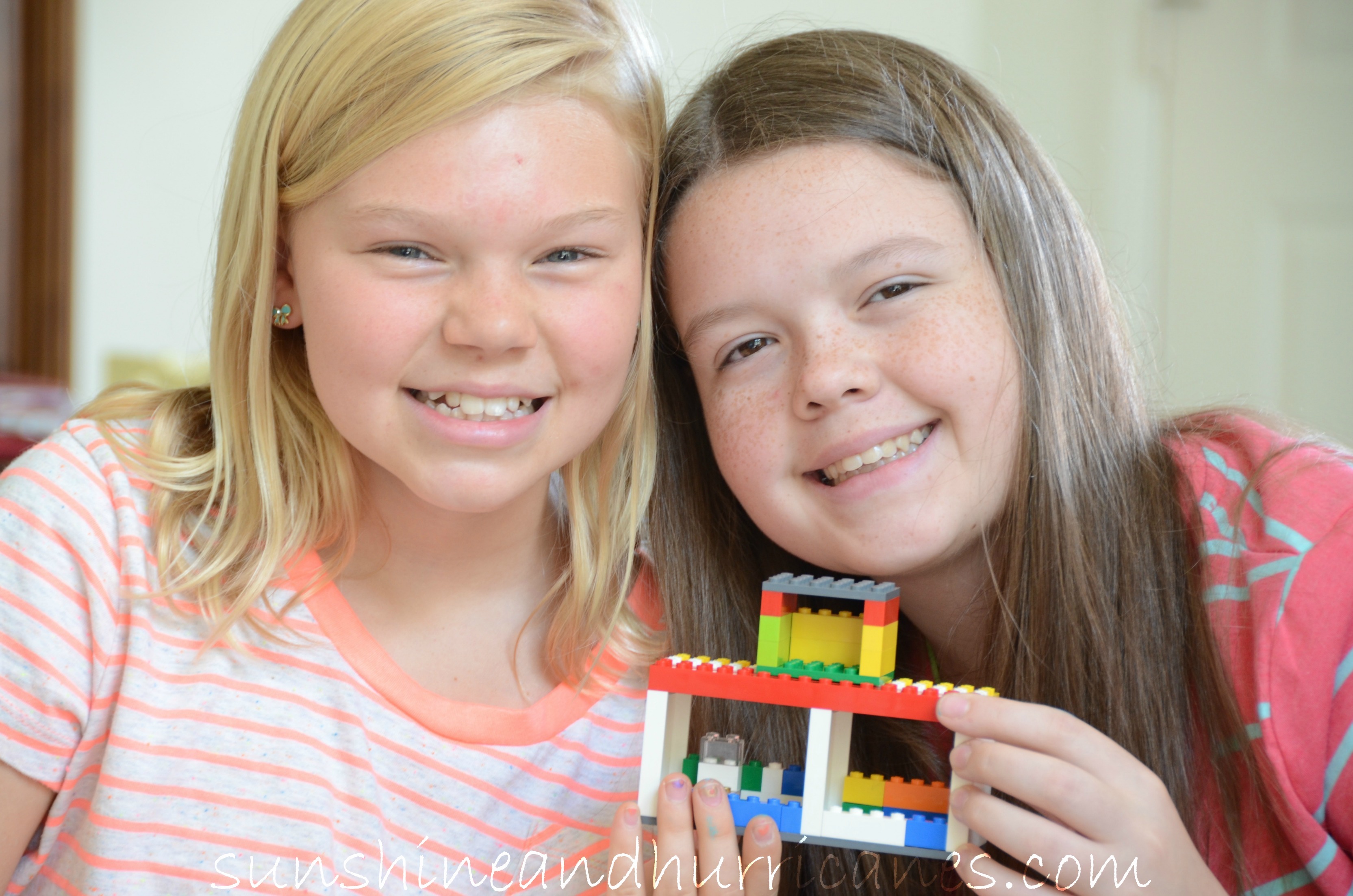 The boys were super disappointed when we ended the game. They have been bugging us ever since to schedule an encore challenge. So, we actually came up with a second version Star Wars Leg Challenge.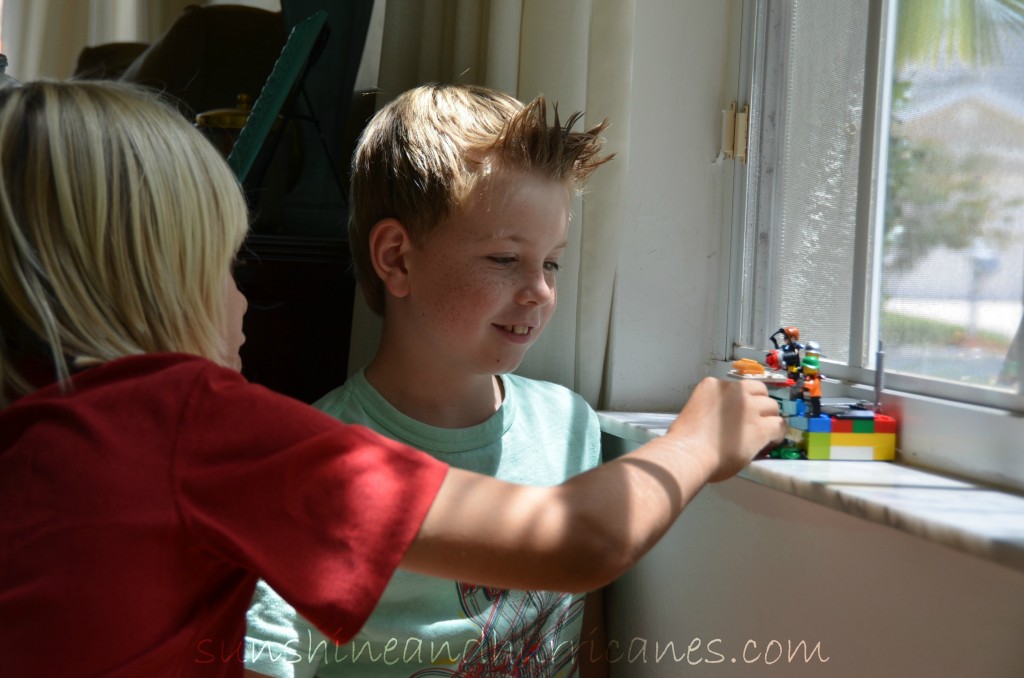 So, now it's time to let your kiddos show you their creativity and imagination. Print out our lego games lego challenge cards below and get building!!!
FREE Lego Challenge Card Printables:
 Lego Games Challenge Cards Printable 1
 Lego Games Challenge Cards Printable 2
 Lego Games Challenge Cards Printable 1 All Ages
 Lego Games Challenge Cards Printable 2 All Ages
Looking for EVEN MORE Lego Fun?
Lego Star Wars Printable Game Cards
DIY LEGO Travel Box
Lego Gifts for Lego Lovers: Big and Small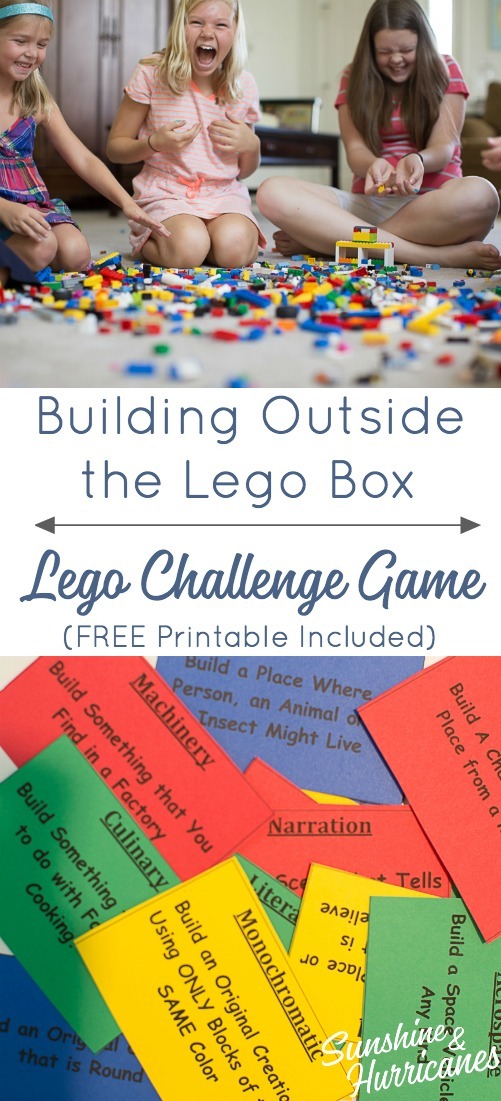 Filed Under: Young KidsTagged With: Kids Activities, kids games, Kids Parties, lego
Sours: https://www.sunshineandhurricanes.com/lego-game-snacks/
You will also be interested:
Free Printable LEGO Challenge Cards!
Do you have a LEGO fanatic at your house?  I sure do!
For those kids that eat, sleep, and breathe all things LEGO, this fun set of free printable LEGO Challenge Cards will be just the perfect fit!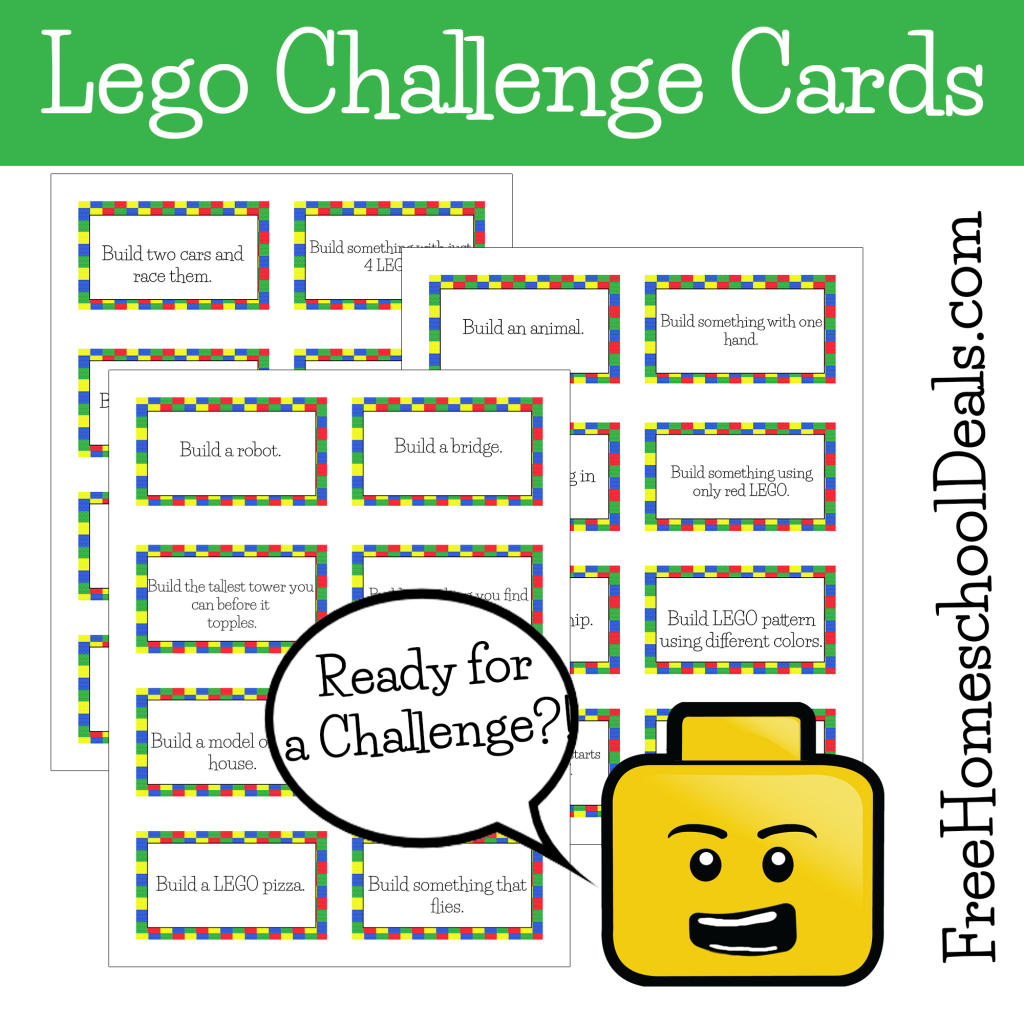 LEGO Challenge Cards
This set of free printable LEGO Challenge Cards are similar to writing prompts, in that they give your child an idea for a build.
The beautiful part is that the challenge cards provide the idea, and then your child can take the idea and run with it!
For example, one card reads, "Build a LEGO pizza."
So your child can build a LEGO pizza, and then her creative brain decides to build a pizza stand.  Then she discovers she needs to create a car so her LEGO family can drive to the pizza stand.
And so the creative thoughts just roll!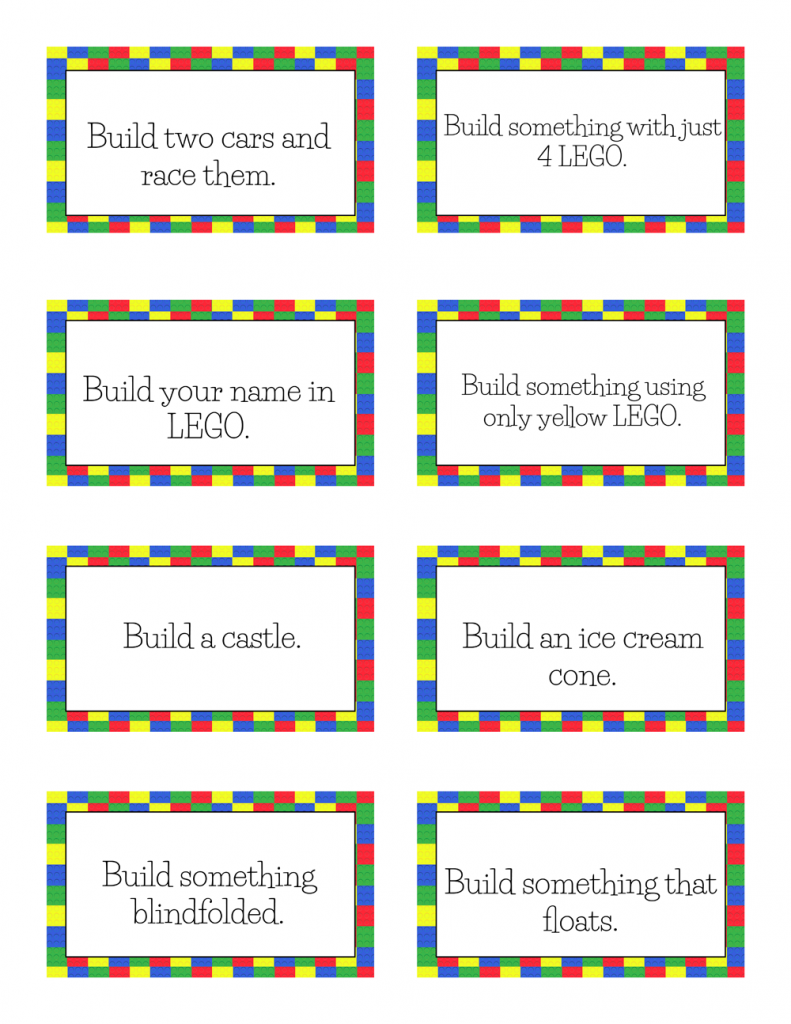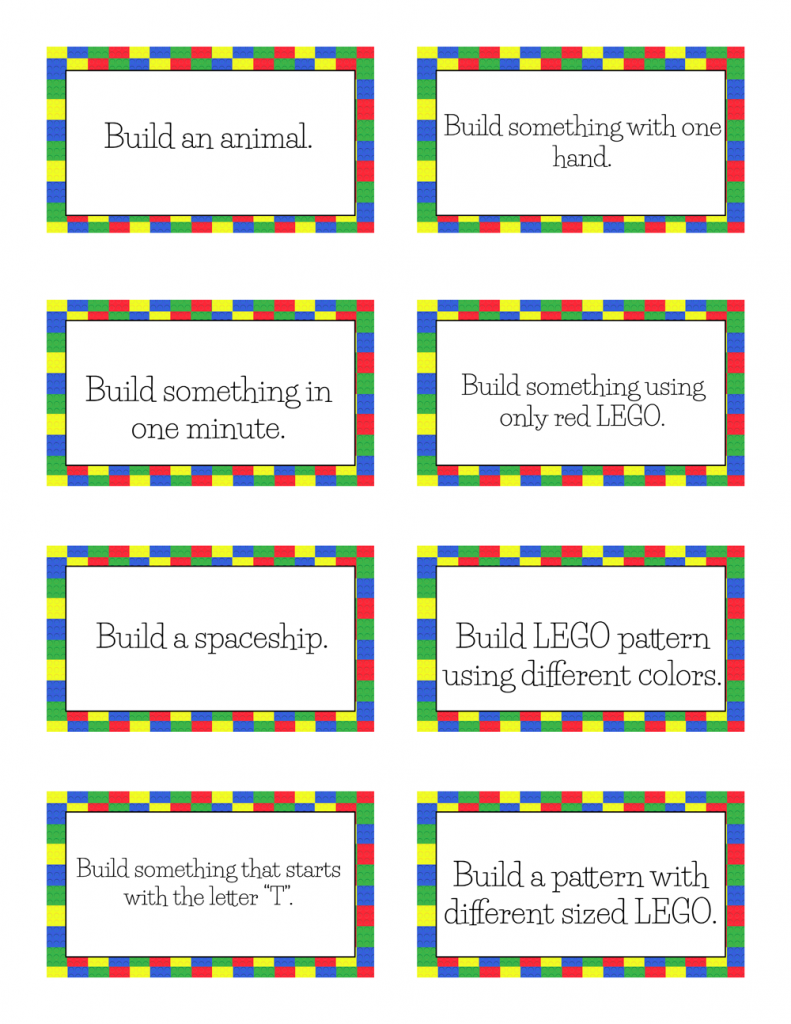 Ideas for Using LEGO Challenge Cards
There are endless ways your child can use these LEGO Cards.  Here are a few ideas to get you started:
★ Draw a card in between school subjects for your child to take a LEGO Brain Break.
★ Have a LEGO card race!  Mom and child draw a card at the same time.  The first person to build the item on the card wins!  Play for 3 or 5 rounds.
★ Having a bad homeschool day?  Sometimes it's best to call it a day and do something else.  Keep things educational and build several LEGO cards to get out of the slump.
★ Keep the LEGO Cards and a small ziploc baggie of LEGO in the car.  When you have a long wait at a doctor's office or errands are taking too long, pull out a bag and build!
Before you download your free pack you agree to the following:
This set is for personal and classroom use only.
This printable set may not be sold, hosted, reproduced, or stored on any other website or electronic retrieval system.
All downloadable material provided on this blog is copyright protected.
→ Click here to download the Free Printable LEGO Challenge Cards! ←
Click here for additional LEGO Homeschool resources!
Be sure to follow the LEGO Homeschool board on Pinterest for the latest Lego resources for homeschooling!
Sours: https://www.freehomeschooldeals.com/free-printable-lego-challenge-cards/
2377
2378
2379
2380
2381