THE GT500 SUPER SNAKE
By Donald Farr
Thirty-five years after the Shelby Mustang program shuttered in the late 1960s, Carroll Shelby and Ford made a big announcement at the 2005 New York International Auto Show: the Shelby GT500 was returning for 2007. Standing alongside a bright red prototype with the famous Le Mans stripes, Shelby beamed as the spotlight returned to the legendary alliance between Shelby and Ford.
It was no secret that Ford SVT was working on a high-performance Cobra model for the updated and retro-styled S197 Mustang that had been introduced as a 2005 model. But with Shelby on board, the Cobra name, used off-and-on by SVT since 1993, was replaced by Shelby GT500, one of the most iconic names in the Mustang's storied history. To provide the new GT500 with a Shelby look, SVT designers revisited the 1968 Shelby in giving the new model a more aggressive front fascia, a rear spoiler, and those beautiful stripes, both over-the-top LeMans and GT-style for the lower body sides. An offset Cobra snake in the grille and "S-H-E-L-B-Y" lettering across the trunk confirmed the heritage.
In the 1960s, the Shelby was the top-of-the-line performance Mustang. The same was true for the new GT500, only this time modern technology propelled the Shelby to new heights. It started under the hood with a 32-valve 5.4-liter V8 topped by an Eaton screw-type supercharger with intercooler. Rated at 500 horsepower, it was the most powerful production Mustang to date. SVT enhanced the GT500 for both street thrills and track attack with a six-speed manual transmission, race-tuned suspension, huge Brembo brakes, and 19-inch aluminum wheels in a 10-spoke nod to vintage Shelbys. SVT described the unique interior as "sophisticated" with its leather trim, perforated leather-wrap steering wheel and brushed aluminum dash panels.
The Shelby GT500 was both a marketing and sales success for Ford. The high-performance, top-of-the-line Mustang provided a much-needed halo for the Mustang line. Sales of the 2007 GT500 approached 11,000, a remarkable feat for a specialty car. Ford would sell nearly 23,000 GT500s during the 2007-09 model years.
With few changes to the GT500 over its first three years, SVT took advantage of the 2010 Mustang's sheetmetal updates to freshen the Shelby GT500 with new front and rear fascia styling, revamped suspension tuning, enhanced six-speed gearing, and 3.55:1 rear axle (up from the previous 3.31:1). Borrowing the cold-air induction from the 2008's limited-production GT500KR, output from the supercharged 5.4-liter jumped to 540 horsepower.
SVT saved the best GT500 for last, as the S197 Mustang approached the end of its lifespan. Working closely with Shelby, SVT shocked the automotive world by delivering a 2013-14 GT500 with 662 horsepower—112 more than the 2010-12 GT500—and 631 ft. ft. of torque, making it the most powerful V8 in the world. The feat was accomplished by switching to an all-aluminum 5.8-liter V8, still with 32 valves, and upgrading to a higher capacity Twin Vortices Series supercharger that increased boost to 14 psi. Remarkably, the 2013-14 Shelby GT500 was capable of mid 11-second quarter-mile times and a 202 miles-per-hour top speed, as reported by SVT drivers at Italy's high-speed Nardo test facility. At the same time, the GT500's impressive torque rating allowed dropping the rear axle ratio back to 3.31:1, a revision that contributed to a 15 city, 25 highway EPA fuel mileage estimate, thus avoiding the government's dreaded gas guzzler tax.
SVT's Shelby GT500 quietly disappeared after 2014, replaced by a track-ready Shelby GT350 based on the 2015 Mustang's all-new S550 chassis. But the GT500 had succeeded in bringing the Shelby name back to the forefront of American performance-car consciousness. Over its 8-year reign, Ford dealers sold nearly 50,000 Shelby GT500s in an approximately 75/25 percent split between coupes and convertibles. Many made their way to Las Vegas for conversion into higher performance Ford Shelby GT500 Super Snakes at Shelby American.
Sours: https://www.shelby.com/en-us/Vehicles/GT500-Super-Snake-2007-2010
2012-2014 SHELBY 1000: TAKING SHELBY TO THE EXTREME
By Evan J. Smith
From as far back as the mid-1960s, Carroll Shelby built cars offering extreme performance and serious track capabilities. When Shelby reunited with Ford to build the Shelby GT and the Shelby GT500, the stage was set to create some of the best handling, most powerful, and most desirable Mustangs ever sold to the public.
Shelby took the GT500 and created the immensely popular Super Snake; in its strongest form the Super Snake produced 850 horsepower and was capable of 10-second quarter-mile times at speeds approaching 140 mph. But even that wasn't enough for Shelby, who dreamed of offering a Mustang with 1,000 or more horsepower.
"As early as 2006, Shelby product planning included a 1,000 horsepower Mustang," said Shelby President Gary Patterson. "At the time, we didn't feel the supercharger technology was ready so we built a twin-turbo version using a 5.4L GT500 engine. That was called Shelby Code Red. It exceeded the target horsepower, and generated a lot of interest, but the turbo system was too costly and complex to make it a production option," he added. By 2011, however, supercharging – namely twin-screw blowers – had come a long way; the time was right to introduce the Shelby 1000.
Carroll Shelby and the team at Shelby American conceived the idea to build the most outrageous Mustang package, built to satisfy customers wanting power and performance even beyond the impressive 850 horsepower Super Snake. Without question, the Shelby 1000 is the most powerful Ford Mustang ever built. As the name implies, it packs 1,000 horsepower – but by no means is the Shelby 1000 a one-trick pony.
The Shelby 1000 officially debuted at the 2012 New York International Auto Show. And once revealed, enthusiasts saw a beautiful Mustang featuring forged wheels, stripe delete and the bold "1000" down the side. Though slightly understated, a first drive would both captivate and require your full attention.
The 2012 Shelby 1000 was offered in two versions, one for the street and one for the track. Road-going 1000 models were fitted with a 920 hp supercharged and intercooled engine, while the track variant put out a purely sinister 1,100 horsepower. Both versions received hand-assembled engines with forged internals, ported heads and improvements to the fuel system and engine cooling.
To handle the extreme output, Shelby fitted the Mustang body with chassis stiffening in critical locations, the clutch was upgraded and the factory 8.8 rear end housing was traded for a stronger Ford 9-inch unit. Factory brakes wouldn't do, so Shelby swapped in 6-pistons calipers up front and 4-piston calipers in the rear. The Shelby 1000 retained the 6-speed manual gearbox, while power was transferred through a strengthened aftermarket driveshaft. Modifications also included stiffer springs, sway bars and bushings, along with struts and shocks matched to the springs.
In 2013 the GT500 got a sizeable increase in power from 550 to 662, accomplishing by increasing displacement from 5.4L to 5.8L, employing new cylinder liner technology and by utilizing a more efficient blower. These improvements provided the foundation for the next Shelby 1000.
Owners of 2013-2014 Shelby 1000 will experience acceleration like nothing else on the road. It starts with the fully prepared engine benefitting from forged pistons, ported DOHC cylinder heads, titanium valve springs and a BIG 3.6L Kenne Bell supercharger that's fed with a free-breathing 4.5-inch air inlet with a massive throttle body capable of flowing 1,850 cfm. The boosted and intercooled Ford engine is supported with a upgraded fuel system and 72 lb-hr injectors, while the exhaust exits through Shelby/Borla 3-inch pipes. Amazingly, this combination produces over 1,200 horsepower!
Getting the power to the ground is a lightweight aluminum flywheel mounted to a smooth action twin-disc clutch. The 2013-14 Shelby 1000 also utilizes significant chassis strengthening, including driveshaft tunnel braces and billet-aluminum supports. Shelby American used what it learned on the 2012 model and enhanced the suspension with refined dampening and suspension links.
Shelby American kept the look fairly basic with 'Shelby 1000' decals along with functional carbon-fiber hood, front lip spoiler, rear bumper and side skirts. Shelby also offered the popular and good-looking Widebody option.
The Shelby 1000 package is offered to 2010-2014 Shelby GT500 and Super Snake owners.
Sours: https://www.shelby.com/en-us/Vehicles/Shelby-1000-2011-2014
2014 Mustang Shelby GT500 Super Snake
Overview
The Shelby GT500 Super Snake made its debut turning heads at the 2007 New York International Auto Show where it was voted
'Sexiest Car'. It's born from our customer's desire for more power, better performance, and improved handling. The 2013/2014 Super Snake is regarded as the greatest mustang of all time. Featuring the All-Aluminum 5.8L V8 with power options from Shelby STARTING at 850HP and going all the way to 1,000HP.

CSM:14SS0126 VIN:1ZVBP8JZ6E5275931

This stunning Oxford White GT500 was supplied by Ford with Forged Aluminum GT500 Wheels, HID Headlamps, Shaker Audio System with 4.2" LCD Screen. It was ordered with SVT Track Package, Electronics Package with Navigation, Sonic Blue Stripes, Shelby Manual Recaro Seats, and Shaker Pro System.

This 2014 GT500 was then shipped to Shelby American in Las Vegas. The owner opted for the 850HP Super Snake Package which includes: a 3.6L Kenne Bell Liquid Cooled Super Charger, Wilwood 6 Piston Front and 4 Piston Rear Brakes, SVT Springs, 1/4 Window Side Scoops, Exhaust, Michelin Pilot Tires, Shelby lettering, Super Snake Logos, Heat Exchanger, Super Snake Light up Sill Plates, Super Snake Gauge Pod, Panhard Bar, Carbon Splitter, Brake Ducts, and Hood Louvers.

The owner opted for a few personal upgrades as well on top of the 850 Super Snake Package including: HRE 3-Piece Brushed Wheels 20x11 Rear and 20x10 Front Wheels, upgraded Interior Package, 3.73 Gear Upgrade, 3M Front End Paint Protection (Clear Bra), and a Polished Supercharger. The owner also opted for the Personal Museum delivery with X-Large Jacket.

This picture perfect Super Snake has logged less than 3,000 miles and is available for $109,950.
Sours: https://www.hillbankusa.com/vehicles/464/2014-mustang-shelby-gt500-super-snake
Ford Mustang Shelby GT500 Super Snake - Exhaust sound, Interior and Exterior in detail
2014 Shelby GT500 Super Snake: Ultimate In-Depth Guide
To the avid Mustang collector or enthusiast, the words "Super Snake" bring to mind the idea of earth-shaking performance and on-track superiority. Though this symbolism originally came to prominence during the Shelby Super Snake's initial reign of the 1960s, such notions are equally as fitting of the specialty Mustangs which bear the Super Snake moniker today.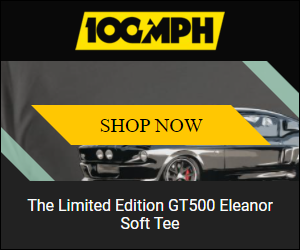 In 2007, Carrol Shelby once again partnered with Ford, in a bid to re-establish the Mustang as America's most potent performance car. Part of this plan included the continuation of the Super Snake lineup, in accordance with the best engineering practices of the day. By all accounts, this project was an immense success, as Shelby American proceeded to churn out a number of the most memorable Mustangs of the era, many of which carried the Super Snake namesake.
Of these specialty Mustangs, few were quite as remarkable as the 2014 Shelby GT500 Super Snake, a fire breathing performance car with over 850 horsepower on-tap.
A Higher Standard Of Performance
When purchasing the 2014 Shelby Super Snake post-production package, consumers were presented with two powerplant options to choose from. In its base form, the Super Snake was equipped with the same supercharged, 662 horsepower 5.8 liter V8, as was found in stock GT500 offerings of the day.
Although the Super Snake produced no additional horsepower in its base format, it did come equipped with a host of additional upgrades. Some of the most notable of these additions included an upgraded Shelby cooling kit, a Shelby/Borla exhaust system, and Wilwood brakes at all four corners.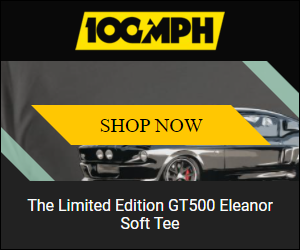 Additionally, each Super Snake featured 20-inch wheels, with premium high-performance tires, as well as a revised suspension system. The combination of these upgrades allowed the Super Snake to perform just as flawlessly while cornering, as it did during straight-line acceleration.
For those craving additional power with each stab of the accelerator, the 2014 GT500 Super Snake was also offered in a 3.6 liter Kenne Bell supercharged format, which produced 850 horsepower. This higher output Super Snake variant also featured all of the same additional technical upgrades, as mentioned above. In its most robust form, the 2014 Shelby GT500 Super Snake served as one of the most powerful street legal production vehicles of the era in which it was built.
Interior Elegance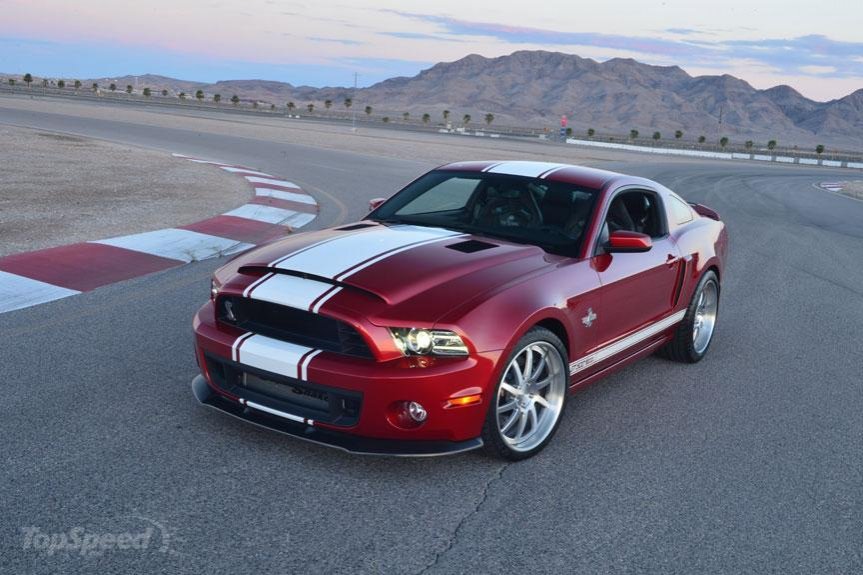 Much like many Shelby derived Mustangs of the modern era, the 2014 Shelby GT500 Super Snake featured numerous premium interior upgrades. Some of the most notable of these additions included the inclusion of specialty trim, custom embroidery work, and a Shaker audio system. Shelby-signature floor mats and headrests were also standard fares.
The 2014 Super Snake's interior also included A-pillar gauges set within carbon-fiber trim, on the left side of the driver's compartment. Additionally, a touch-screen informant system resided to the right-hand side of the Super Snake's driver seat, along the center console.
The authenticity of each Shelby GT500 Super Snake was denoted by standardized, sequential-numbered CSM placards. These placards were located along the Super Snake's dash line, as well as in each individual vehicle's engine bay.
Power Meets Precision
Today, the 2014 GT500 Super Snake is remembered as one of the most powerful Shelby American offerings of the modern era. The Super Snake was only bested in performance by the company's Shelby 1000 series Mustang, which was also offered during the same period. For most who were lucky enough to own a GT500 Super Snake, their purchase personified the fulfillment of a long held dream. Many who had come of age, in a time during which the original Super Snake ruled the street, were now able to own a Shelby-inspired creation, all their own.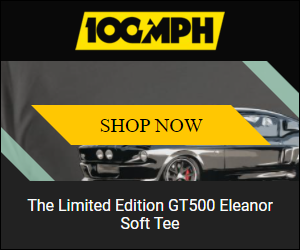 2014 GT500 Super Snake Specifications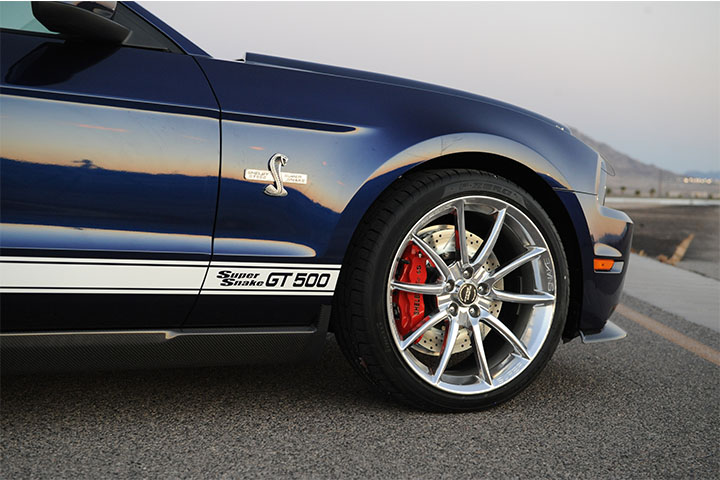 | | |
| --- | --- |
| Engine | 5.8L Supercharged V8 |
| Horsepower | 662/850 horsepower |
| Torque | 631 lb-ft torque |
| 0-60 MPH | 3.2 sec |
| Quarter Mile Time | 11.3 sec |
| Weight | 3,850 lbs |
| Base Price  | $44,995 plus base mustang |
| Production Numbers | 500 |
Available Exterior Colors
The 2014 GT500 Super Snake was available in Black, Grabber Blue, Ruby Red Metallic, Ingot Silver, Deep Impact  Blue Metallic, Oxford White, Race Red, and Sterling Gray Metallic.
Available Interior Colors
The 2014 GT500 Super Snake interior was available in black with a choice of black, blue, red, and white accents.
2014 GT500 Super Snake Mustang Video
We found a great video of the 2014 GT500 Super Snake.
Sours: https://www.mustangspecs.com/2014-ford-mustang-shelby-gt-500-super-snake/
2014 snake shelby mustang super
Yes, if it were not for the abundant amount of lubricant, then he would hardly have been able to slide unhindered. In such a narrow hole. Only the head remained in the ass when he moved his hips forward, again plunging the steel rod into the anus.
Full throttle first drive gets sideways in my 1200hp Shelby GT500! REACTION
But thoughts change, again I imagine that you are leaving and again the pain. Wild, heart-piercing pain. Somewhere inside, everything shrinks, a lump of bitterness rolls up to my throat.
You will also like:
And now the second member entered her shaved pussy. She groaned, something she had never experienced before. The third stood over her and thrust his cock into her mouth. She had another five hours in all holes and in all positions. When everyone was exhausted, she went to the shower.
2405
2406
2407
2408
2409