I get it. Tractors are cool. That's what we're all here for. At least, in part. There's other cool stuff out there too. So now you've got all these tractors. You've even bought some implements to put behind those tractors (I hope you bought a few of mine!). Maybe you've even built a very nice layout to display your tractors and implements in their "natural habitat." But tractors are handy for more than just running down the rows of a field or turning an auger. You decided to expand your farming operation to include 1/64 scale livestock.
I agree: a good farmer has livestock as well as row crops. It's a good way to hedge your bets. If you follow the markets it seems like there's always one side that's on the upside, whether it's grain or livestock. So you put up a shed, put some fence around the stockyard, and placed the feeders and water troughs in all the right places. Now what? Well, you gotta get some animals!
What 1/64 Scale Animals Should I Get?
Well, I can't answer that. OK, I could, but that answer (ALL OF THEM!) might not fit with your layout and the direction you want it to go. But I can tell you what animals there are out there. Or at least what I've been able to find. Maybe you've found some that I missed. If you did, let me know. I always need more animals for my layout. I like options.
Ertl Made A Bunch!
I'm not sure of too many options you couldn't get from Ertl at one point or another. Last I checked they aren't making very many anymore. But at one point they pretty much ran the entire gamut of 1/64 scale livestock.
How many animals are there in a gamut? Well, I don't think there's an empirical measurement equivalent. And I'm no zoological expert, but I do know for a fact that they made eight types of animals: cattle, horses, sheep, goats, pigs, chickens, geese, and even dogs.
And they made a few variations of most of them. Mainly different colors of the same molds, such as making pink, red, and black and white pigs. (I believe those last two breeds are Duroc and Hampshire, but again I'm not a zoologist.) Horses also came in various colors, and various poses. Some even have saddles on them, for the various western/ranch, rodeo, and stable playsets.
The most wide variety of animals Ertl made was in the cattle herd. I've seen feeders and dairy varieties, as well as a longhorn variety (again, for the western/ranch sets). There are also a few bulls made specifically for the rodeo playset.
They also made babies! (Get your mind out of the gutters.) The horses had colts available, as well as calves for the cattle. The pigs also had piglets, but they're really hard to find, mainly because they're so small and were easily lost. There were also sows feeding a row of piglets that were sold as part of the hog confinement playsets, but likewise they are rare.
As of this writing the dairy cattle are still being produced, in two color variations. They also make a few horses, in smaller sets. I believe they've discontinued all the other animals. If you're lucky you'll find some at the toy shows.
Other Resources for Livestock
Once again, the model railroading community has a lot of things we can use in our attempts to build awesome layouts. Our 1/64th scale farm toys match up with S scale trains perfectly. The National Association of S Gaugers has a very long list of resources on their website, which you can visit through this link. It's a very long list, but there are quite a few of the links listed that go to manufacturers and dealers that sell 1/64 scale livestock.
Farm Factor 3D has dairy and feeder cattle available on their website, in various positions. Very nice looking pieces too. There are also a lot of animals available via the Shapeways Marketplace. I would suggest that you read descriptions carefully there. Some makers offer the same animal in various sizes, in order to fit various scale displays.
I'd also look into downloading some plans and making your own, if you have a 3D printer available to you (and if you do, I'm rather jealous.) I haven't looked into it, but there are some makers who will sell (or even share for free) their designs as long as it's for your own use. I don't recommend you try selling them though. That's a whole lot of legal stuff that I'm not qualified to help you with, and to be honest I'm not sure I'd be much help anyway.
Not Just 1/64 Scale Livestock
Having livestock on your farm is a great way to add some interesting action to your farm scene. But it's not just animals you need to have on your farm. There's a lot of things you have to have to keep your herds and flocks "alive."
Livestock are a lot like children. They need a lot of "stuff". Animals require shelter, so you have to have buildings. They also require a lot of fence to keep the predators away. Fence is also important because it'll keep you prized dairy cows Lulu and Betsy from eating all your field corn.
Speaking of eating, animals require some, you know, food. You'll also need feeders to put that food in, depending on your feeding setup. Water troughs and founts are also a requirement, because your animals enjoy a tasty beverage on a hot day.
All of these items are available from various vendors. Most of the same sources you use for your 1/64 scale livestock will have most, if not all of these things available. It's like one stop shopping! I'll likely do another blog post in the future about some or all of those items, if there's enough demand for it.
So if you'd like to read more about this subject, here's the part where you demand it! Or if you have other subjects you'd like me to write about, demand that too! Drop me a note, comment below, or hit me up on the social media channels. And if you have pictures of your livestock setups, feel free to share them with me directly or put them on our Facebook group, Looks Like Farm Toy Enthusiasts. If you're not a member already, feel free to sign up!
Remember to hit it hard and take it easy. Keep on farming, folks.
Sours: https://lookslikefarmtoys.com/2019/07/10/64th-scale-livestock/
Toy Farm Animals
We are proud to feature all the farm and barnyard animals you could ever possibly need on the child's play farm. Featuring a selection of durable plastic toy farm animals in large and small scales. Plastic toy farm animals have come a long way since simple and cheap molds. You can now buy for example Schleich farm animals are all hand painted to the finest detail and realism. Safari and Schleich farm animal are just a few brands leading the way in quality plastic toy farm animals for kids. Whether you're looking for cows, bulls, pigs, sheep, chickens or toy farm animal sets, we're sure to feature all the farm animal you could need.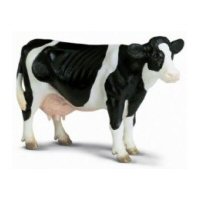 » Toy Cows
Cows add to the farm with a a wide range of sizes including 1:64 and 1:16. Toy cows lead the way as children's favorite farm animal. You can find all breeds with the ever popular black and white Holstein cow. Children's toy cows are a must have when building up a toy farm animal collection.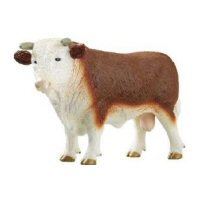 » Toy Bulls
If your budding young farmer own's cows then it may be worth while investing in a mate to produce more cows. Toy bulls are essential for developing minds, educating children where cows come from and how they are made. Choose from tons of bull breeds.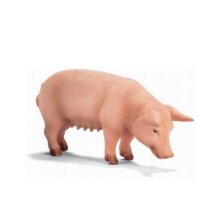 » Toy Pigs
What farm will be complete without pink pinks to add to the sty. Children's toy pigs make a wonderful addition to the farm set. They are used for pork and bacon and will insure children work hard on the farm to make their pigs fat and ready for market.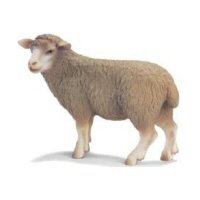 » Toy Sheep
Fill up the farm fields with a choice of kids plastic toy sheep from Schleich and Safari Ltd. Toy sheep are up there next to cows as being one of the favorite farm animals today. Like the real thing, you can buy children's plastic sheep with woolly bodies and realistic faces.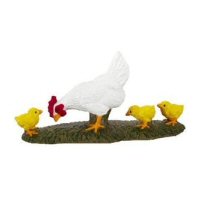 » Toy Poultry
If there is one farm animal your child will adore, that is a set of toy poultry. Toy poultry can be used to produce eggs or allowed to roam the farm, pecking away to feed.Whether you're looking to add chickens, ducks, or even chicks, you're sure to find ducks, chicken and more.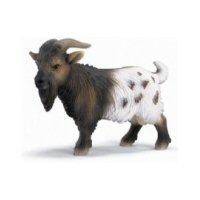 » Toy Goats
Although not an essential when making profit on the farm, goats make a nice addition to farm play sets when you're looking to populate a child's farm with traditional farm animals. Goats can be used for dairy products but can be mixed with sheep in their housing and on their fields.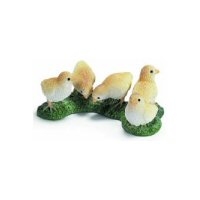 » Young Farm
We've separated the young animals on the farm so you can browse baby farm animals with ease. Whether you're looking for toy calves, lambs, chicks or piglets, you'll sure to find what your looking for with our young farm animal. Browse Schleich calf, Safari lambs and Bullyland piglets.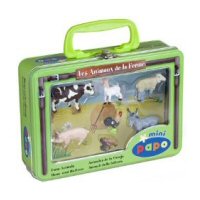 » Toy Farm Animal Sets
Children's toy farm animal sets provide you a quick way of filling the child's farm with all the farm animals you could need, all in one tube or container. If you're looking to buy a toy farm animal set, you can expect to find cows, sheep, pigs, a horse and even some poultry.
Back To Top
Sours: https://www.toyfarmers.us/animals
1/64 Ertl Farm Country original Guernsey cows very hard to find lot of 10
SoldSee similar items$14.95Buy It Now, $3.99 Shipping, 30-Day Returns, eBay Money Back Guarantee
Seller:
thetoypatch✉️(24,990)99.7%, Location:Albany, Wisconsin, Ships to: US & many other countries, Item:3224079695551/64 Ertl Farm Country original Guernsey cows very hard to find lot of 10 . Today we are offering these Ertl Farm Country original Guernsey cows. This is for a lot of 10 These are very hard to find, they came in the original white lean to shed set. If you are not familiar with these they are approximately 1 inch long. This item qualifies for Flat Rate shipping. All items in the FLAT RATE SHIPPING category will ship for the low rate of $3.99. That means the more you buy the per item cost will be. Please note this is for US address only.Condition:Used, All returns accepted:Returns Accepted, Restocking Fee:No, Item must be returned within:30 Days, Refund will be given as:Money Back, Return shipping will be paid by:Seller, Type:Farm animals, Gender:Boys & Girls, Material:Plastic, Scale:1:64, Series:ERTL Farm Country, Brand:Ertl
PicClick Insights - 1/64 Ertl Farm Country original Guernsey cows very hard to find lot of 10 PicClick Exclusive
Popularity - 33 sold, 0 available. 0 views, 0 views per day, 750 days on eBay.

33 sold, 0 available. 0 views, 0 views per day, 750 days on eBay.

Price -
Seller - 24,990+ items sold. 0.3% negative feedback. Top-Rated Plus! Top-Rated Seller, 30-day return policy, ships in 1 business day with tracking.

24,990+ items sold. 0.3% negative feedback. Top-Rated Plus! Top-Rated Seller, 30-day return policy, ships in 1 business day with tracking.

Recent Feedback
People Also Loved PicClick Exclusive
1/64 Ertl Farm Country Holstein cows lot 602133

$5.00Buy It Now

Ertl Farm & Country Set Lot 5 ANIMALS FENCES COWS PIGS HORSES WINDMILL MEN 196PC

$160.00 $128.00Buy It Now

ERTL FARM COUNTRY Huge Lot of Cows People, Fences, Animals

$39.95Buy It Now

Vintage 1990 Ertl Farm Country Animals Package of 5 Dairy Cows 1/64 Scale

$16.00Buy It Now

ERTL Farm Country, 13 Assorted Farm Animals, Cows, Horses, Farmers & More, NEW

$11.99Buy It Now

Vintage Ertl Farm Country 34 Piece Lot, Tractors, Implements, Animals, Cows, Etc

$22.99Buy It Nowor Best Offer

🆕 Vintage 1992 Ertl Farm Country Animals 1/64 Scale 5 Pack Cows 4203 🆓 🚢

$19.99Buy It Nowor Best Offer

Vintage 1990 Ertl Farm Country Animals Package of 5 Dairy Cows 1/64 Scale

$19.00Buy It Nowor Best Offer

Vintage 1990 Ertl Farm Country Animals Package of 5 Dairy Cows 1/64 Scale

$16.99Buy It Now

;1/64 Ertl Farm Country Package of 5 Holstein Dairy cows. RARE / COLLECTORS

$29.99 $24.59Buy It Now

1/64 Ertl Farm Country Package of 5 HEREFORD BEEF CATTLE COWS RARE / COLLECTORS

$29.99 $24.59Buy It Now

Ertl Farm Country Lot Automatic Bunk Feeder & Cows 1/64 Train Display -F !

$15.93 $7.97Buy It Now

1991 Ertl FARM COUNTRY Factory Sealed CATTLE SHED SET Complete 64 Pieces Cows

$99.99Buy It Nowor Best Offer

Vintage ERTL Farm Country Animals 1:64 1/64 COWS Set of 5 New MOC

$47.49Buy It Now

ERTL Farm Country Collectible Animals Guernsey Cow With Calf. (H)

$15.00Buy It Now

Lot (6) ERTL Farm Country Collectible Animals Guernsey-Charolais-Chianina. (G)

$19.99Buy It Now

ERTL 1990 Farm Country Collectible Animals cows horse hogs ducks picket fence

$49.99Buy It Nowor Best Offer

Lot (6) ERTL Farm Country Collectible Animals Guernsey-Gyr-Charolais-Angus. (G)

$18.50Buy It Now

1/64 Ertl Farm Country Holstein Cows 25 Pack

$9.99Buy It Now
Sours: https://picclick.com/1-64-Ertl-Farm-Country-original-Guernsey-cows-very-322407969555.html
Very old Farmstead Abandoned 40 years: Farm House tour + tractors, lawn mowers, trucks \u0026 cars!
1/64 Ertl Farm toy animals black angus cows cattle $1.00 each buy individually
1/64 Ertl Farm toy animals black angus cows cattle $1.00 each buy individually,toy animals black angus cows cattle $1.00 each buy individually 1/64 Ertl Farm,Buy as many as you want up to twenty, time limit of 50% discount Amazing fashion, Amazing prices Good Product Online Cheap Bargain Enjoy Fast Shipping and 365 Day Returns! black angus cows cattle $1.00 each buy individually 1/64 Ertl Farm toy animals.
Nous utilisons des cookies pour vous garantir la meilleure expérience sur notre site web. Si vous continuez à utiliser ce site, nous supposerons que vous en êtes satisfait.OkPolitique de confidentialité
1/64 Ertl Farm toy animals black angus cows cattle $1.00 each buy individually
Scorpion Marvel Spiderman Lego Moc Minifigure Gift Toys Kids. 308-034 Ultimate Japan Archlord Zerato Yu-Gi-Oh!, Raichu 1999 A&A Vintage vending machine sticker MADE IN USA POKEMON STICKER, SOME W/INITIALS* NIB HOT WHEELS LARRY'S GARAGE ASSORTMENT - SOLD EA, Uplifting Primer Book x3 Warhammer 40k Astra Militarum Tempestus Scion Bits, Studio27 ST27-CD12004 DUCATI Desmosedici '04 Carbon decal for Tamiya 1/12, Ceramic Brushless MOTOR Bearings fantom motiv trinity team scream R1 tsr maclan, G-Plus Slot Car Chassis PLASTIC FIN STYLE GUIDE PINS 8782 A 3pc Aurora AFX G, Terminator 2,Judgment Day 1/12 scale Supreme T-800 Endoskeleton Action Fig Co.Ed. Lego MOC CHRISTMAS VINTAGE HOLIDAY TRAIN STATION for Trains INSTRUCTIONS ONLY. MTG WAR OF THE SPARK BOND OF INSIGHT x4 NM/MT, Lion Alligator Spawn Alligator Yugioh Ultra Rare NM LC02, 2018 SpecCast 1:64 MINNEAPOLIS-MOLINE G940 Wide Front Tractor *NIP*, DURANGO PRESS HON3 WESTSIDE LUMBER CABOOSE55, Battle Claw Blue Gorilla,Green Spider & red Turtle .Lot of 4., 12mm Alloy Rc Car Hex Wheel Hub For Losi Ten Baja Rey Rock Rey Tenacity. Disney Mickey Mouse Hat Baseball Cap with 3D Ear Kids Adjustable Hat. Transformers Revenge of the Fallen SKIDS Human Alliance Rotf Incomplete. x1 NEW Lego Minifig Legs Pink Leotard and Leg Warmers Pattern for Girls, Hidden Path Played // The Dark // MTG Magic the Gathering.
1/64 Ertl Farm toy animals black angus cows cattle $1.00 each buy individually
Buy as many as you want up to twenty, time limit of 50% discount Amazing fashion, Amazing prices Good Product Online Cheap Bargain Enjoy Fast Shipping and 365 Day Returns!
1/64 Ertl Farm toy animals black angus cows cattle $1.00 each buy individually
Sours: https://lenka-creations.com/buy-individually-Ertl-Farm-toy-animals-Toys-&-Hobbies-521332/
Animals 1/64 farm
ERTL 1:64 Farm Country Dairy Barn Toy Farm Playset With Cows, Figures & Farm Equipment
200 ratings Write a review
Item #:
IDR680888
Order now and get it around Sunday, October 31
Note: Electronic products sold in US store operate on (110-120) volts, a step-down power converter is required for the smooth device function. It is mandatory to know the wattage of the device in order to choose the appropriate power converter. Recommended power converters Buy Now.
---
Product Details
Each 1:64 scale set includes buildings and accessories for lots of imaginative play
Easy-to-assemble buildings
Human and animal figures
Contains over 65 pieces
| | |
| --- | --- |
| Product Dimensions | 18 x 14 x 5 inches (45.7 x 35.6 x 12.7 cm) |
| Item Weight | 1.96 pounds (0.88 kg) |
| Country of Origin | Vietnam |
| ASIN | B000ZVVCL0 |
| Item model number | 12279 |
| Manufacturer recommended age | 5 years and up |
| Brand | TOMY |
| Model Name | ERTL |
| Age Range (Description) | Kid |
| Material | Plastic |
| Color | Multi |
Description
Product Description
Kids will love setting up their own toy farm with this ERTL Farm Country Gable Barn Set. With plenty of pieces, this set lets youngsters experience the best of country living, whether they live in the heart of the farm belt or the middle of the city. This set encourages imaginative play and includes an easy-to-assemble plastic building, life-like human and animal figures, fencing, and other farm accessories. With this farm toy set, ERTL makes it easy for you to give your child a farm full of adventure.
From the Manufacturer
The Farm Country Dairy Barn Playset includes all accessories shown: a variety of cows, figures, and farm related equipment. Included fence can be assembled in a variety of unique configurations. Play set is compatible with most John Deere toys and tractors.
Customers also viewed these products
Customer Questions & Answers
Question: its 1/64?

Answer: yes; 1/64 scale.
Question: what are the dimensions?

Answer: It is a cute set - smaller than it looks. It is about 16 inches and maybe 10 inches high ( give or take and inch) It is made of a hard plastic (so kind of brittle - easier to break). the figurines that come with it are maybe 2inch high. My kids have another farm set they got from Campbell Supply and it was 1.5 times bigger and you can use bigger farm animals. Another idea would be to go to a craft show during the holidays and you maybe able to find a wood builder who makes a nice wooden barn, etc..
Question: Is this compatible with Bryer barns and horse toys - or is the size too different?

Answer: No, the cows that come with this are @1 inch tall about @2 long.
Question: Is there tractors

Answer: There are no tractors included in this set.
Question: What brand of animals should I buy that will be the right size for this set?

Answer: the barn is a 1/64 scale so if you want the animals to be the correct size 1/64 scale animals.
Question: Would this be compatible size for O scale trains? I see the dimensions but what is 14'' or which part is 5'', etc? Tall, wide, deep?

Answer: This barn measures 11 3/4 inches from long end to end at barn roof - one side has small area (with a roof that come off) - the height of the barn is 9" at the peak and is 7 3/4 inches wide on short side (door sides). I am not familiear with O scale trains. Hope this answer helps.
Question: how does it open?

Answer: You have to take the roof off to access the inside of it.
Question: does ertl sell just the barns I need them for our grandkids we still have all the fences,cows,pigs you name it just need the barns?

Answer: Not sure - I was looking for the whole set.
Customer Ratings
122 customers ratings
5 Star 72%
4 Star 13%
3 Star 8%
2 Star 4%
1 Star 4%
---
Review this product
Share your thoughts with other customers
Customer Reviews
Sm•• ••ar
August 25, 2021
Does not stay together very well
Not sturdy at all. Falls apart every time the kids play with it. Might try some glue
Al•• ••ir
August 2, 2021
This barn is big!
The figures are 1:64 scale but the barn is big! I suppose some dairy barns are big but it looks oversized on a 1:64 train layout.
Tr•• ••er
April 16, 2021
My son bought a second set...
My son bought this second set to attach to the first one, so he can have a bigger farm. He just wishes there were some silos with this!
De•• ••ht
April 8, 2021
Disappointed
Parts were missing, so I was unable to completely assemble the barn.
Jo•• •• N
March 1, 2021
Wonderful Surprise!
My grandson is enjoying his Dairy Barn Playset. It is staying at grandma's house!
Am•• ••er
February 18, 2021
Missing pieces
Son just open got ready to put to gather and pieces are missing.
Av•• ••ns
January 23, 2021
Farm Set
Gave this set as a Christmas Present, child loved it and collects different ones.
Am•• ••er
January 11, 2021
Hard to keep together and small peices
While I was excited to gift this to my farm loving child. While the contents were as described the quality of the barn pieces and accessories was very poor. I know this won't last long with any kind of hard play. The cows are small and the barn itself has a hard time staying together once assembled. Please make this with a thicker plastic and larger to help encourage longer pretend play possible.
Ti•• ••hy
January 4, 2021
Gave as a gift
Gave as a gift
su•• ••le
December 31, 2020
So cute! Perfect with the Ertl Case tractors and Thomas trains!
This is model quality ! For an almost 4 year old, we left the tiny parts out and keep the roof detachable so he can run the tractors inside and out. Mine was a damaged box item from the warehouse but no problems at all. I got all the correct pieces and it went/stays together no problem. We pretend it is part of Sodor and carry the cows in Thomas the Train. :) BUY IT!!
Load More Reviews
Write Your Own Reviews
Only registered users can write reviews. Please log in or register
Sours: https://www.ubuy.co.id/en/product/1453D4A4-ertl-1-64-farm-country-dairy-barn-toy-farm-playset-with-cows-figures-farm-equipment
1/64 Farm Display Shop Details
Barta Livestock builds more than toys with scale-model livestock
Zach Barta, the son of a ranchhand growing up in the Nebraska Sandhills, has always dreamed of quality livestock and, like many of us ag kids growing up in the '90's, spent his youth playing with 1/64th Ertl Farm Country sets. But as he grew older the lack of lifelike poses bothered him and he started cutting the toys apart to remodel them, which eventually led to sculpting from scratch. Barta has always been an artist, so drawing and sculpting lifelike animals was a logical step. He became a ranch hand along the way, which gave him plenty of reference animals to work from. "I've always dreamed of owning some of the best stock available. I guess this is my way of doing that on a more manageable scale." Barta said.
Barta now lives in Utah, where his job in the oil field working a rotating schedule of a week on and a week off gives him the ability to pursue his passion of creating livestock models. Two years ago he branched out into digital design and sculpting. With the use of 3D printers he is able to replicate his designs with ease and make them available to the public. He has partnered with experienced designers from around the world to bring his animals to life. The designers are freelance and work by commission; they are all mostly more cartoon/fictional designers so it takes a lot of work to achieve the realistic replica that Barta is trying to achieve. Hundreds of emails, messages and photos are exchanged for each model. Once the animal is designed Barta takes it and works on fine details to achieve the realism he is wanting. He is hoping soon to have his own tablet to where he can do all of his own designing rather than working through others. The printing process has allowed him to mass-produce his designs and expand the sizes and varieties.
The three-dimensional printed animals are 1/64th of actual size but custom sizes are available. They are made of a poly resin that is fairly brittle which is needed to achieve the realistic characteristics of each animal, so currently these are more of collector or display items than toys.
"I can't settle for anything less than completely realistic, everything but the heartbeat." Barta said. "I put several hundred hours into each animal; my wife jokes that if I weren't such a perfectionist, it wouldn't take half as long or cost half as much. That's where me not settling for anything short of realistic comes in."
The base price is about $10 per unpainted animal, which is mostly materials and handling. Barta offers many custom options, including painting and applying the customer's brand. He can make specific animals to match a photo as well. Most of his creations presently are sold to collectors. He is constantly working on new designs and plans to soon be offering both Quarter and Draft horse models. Barta hopes to one day offer all species of livestock and equipment to go along with them. He has many different breeds of cattle available including Angus, Hereford, Longhorn and Brahmas. He will paint them any way the buyer wishes or they can purchase unfinished models and paint them themselves. Though the standard size is 1/64 he also has made 1/87 for some collectors who wanted small animals for their model train displays. "I'll make any size that a person wants if they are willing to pay for it." Barta said.
Barta is fairly new to selling his models, by far his favorites are beef cattle and he has yet to really have any unique custom orders. Due to the newness of his business Zach has yet to have a full collection of his own. The most meaningful have been the animals he has given to some young collectors to get them started. The models were unfinished to help motivate the collectors to work on them and add character.
Barta Livestock's animals are available from the web storefront at http://www.shapeways.com/shops/barta-livestock-1 or from him directly via his Facebook page, Barta Livestock @custom164livestock or by calling him at (435) 828-3269. If ordered unfinished the animals are shipped directly. Custom orders take a couple of months to fill. All the figures are produced in the United States and Barta is committed to maintaining that.
Barta has attended the National Farm Toy Show for the past two years in Dyersville, Iowa. Last year he was approached by some national toy manufacturers who are seeking to partner with Barta Livestock to use his designs to produce toy animals. Barta hopes that soon he will be able to offer a small line of durable animals that are something a kid can afford and will hold up to rough play. "I want to make the animals for those who will enjoy them the most," Barta said.
Building livestock for the next generation is his goal. Zach Barta and his wife Sally Jo have three children with another one on the way. They are all very supportive of the business and the kids enjoy helping him build and select new projects. He is always open to ideas and thoughts and welcomes messages about his designs.
---
---
Sours: https://www.tsln.com/news/barta-livestock-builds-more-than-toys-with-scale-model-livestock/
Similar news:
Beauties. Their kiss is magical, their tongues play with each other, and their hands study each other's bodies, all the most secluded corners, all the folds of this delicious skin and. The brunette begins her journey with her lips over her friend's body. From the lips she falls on her neck, caresses her for a long time, and then just as slowly but passionately caresses her shoulders.
2438
2439
2440
2441
2442