Laminate Countertop Installation Cost
How Much Does Laminate Countertop Installation Cost?
The typical kitchen in American households is sized at about 250 square feet and is comprised of about 30 linear feet of countertops and cabinets. This makes it relatively easier to understand the average cost to install a laminate countertop.
The important thing to consider before beginning the laminate countertop installation is what it will have to withstand on a daily basis. For example, burns, scratches, and nicks are some of the things that your kitchen countertop will have to endure. Ultimately, laminate countertops are durable, stylish and relatively inexpensive.
How Much Does It Cost To Install a Laminate Countertop?
Most home service companies charge about $35 per hour and can do the laminate countertop installation in a day for eight labor hours so you can expect to spend $250 or thereabouts on labor only. Depending on the laminate you want for your countertops, you can pay from $20 per square foot up to $40 per square foot. When choosing the material to use, you should bear in mind that cheap can sometimes be more expensive. Choosing the more inexpensive option might force you to do another installation sooner than you expected.
Kitchen renovation often requires new countertops to be installed. Unless you are an experience carpenter, we recommend leaving laminate countertop installation to the pros. Compare quotes for a fair price and quality guaranteed work.
Costs To Consider
Most laminate countertops that you are going to find are already pre-fabricated, that is, they have been prepared and cut before coming to your home for the actual installation. If you decide to go with laminate countertops that need to be prepared and cut at your kitchen site, your installation costs could significantly rise. You may get a discount from your contractor if you remodel your entire kitchen in addition to your countertops.
If your kitchen's laminate countertop installation is going to include the removal and disposal of your old countertops, then be prepared to add some more money to the total installation cost.
Improvement Costs
If you are looking to add a sink to your countertops, your installation cost is going to be slightly higher. The same applies to adding end caps and backsplash. You may have to add about $300 to your installation costs for these improvements.
What's The Average Cost To Install a Laminate Countertop?
Depending on the area that's going to have the laminate countertop installation, you might spend from as little as $400 to as much as $2000 especially if you are having enhancements and improvements being done in addition to the laminate countertop installation. The average cost to install a laminate countertop, however, is about $1000.
Before you go out shopping for laminate countertops, you should first measure your countertop area. Most Home service stores will provide you with a worksheet to help you calculate your countertop measurements, including all corners and allowances for sinks. A professional installer will later do the proper sizing when doing the laminate countertop installation. Doing the measuring yourself is so that you can get a rough estimate of how much it's going to cost you.
To save up on time, view the color palates of laminate countertops from different manufacturers' websites. Choose the color that you love most and the texture you envision for your kitchen. Remember, the countertops are the focal point of your kitchen.
How To Get a Free Quote
Because laminate countertop installation costs vary widely by region. It's best to get estimates from pros in your local vicinity. Simply enter your zip code in the space provided. Remember it's 100 % FREE and without obligation!
Compare quotes and schedule an appointment before you agree to the terms of your laminate countertop installation.
Get Precise Quotes From Contractors In Your Area Today!
Find Top Laminate Countertop Installation Contractors
Houston, TX
Minneapolis, MN
Fort Lauderdale, FL
Atlanta, GA
Dallas, TX
Fort Worth, TX
Denver, CO
Portland, OR
Charlotte, NC
Austin, TX
Phoenix, AZ
Chicago, IL
Orlando, FL
Las Vegas, NV
Tampa, FL
Cleveland, OH
Mesa, AZ
Saint Paul, MN
San Antonio, TX
Jacksonville, FL
Kansas City, MO
Seattle, WA
Saint Petersburg, FL
Grand Rapids, MI
New York, NY
Columbus, OH
Philadelphia, PA
Louisville, KY
Miami, FL
Pittsburgh, PA
Colorado Springs, CO
Tucson, AZ
Indianapolis, IN
Aurora, CO
Oklahoma City, OK
Marietta, GA
Milwaukee, WI
Saint Louis, MO
Rochester, NY
Virginia Beach, VA
Sours: https://www.homesace.com/price/how-much-does-laminate-countertop-installation-cost
Cost to Install a Laminate Countertop
Item details
Qty
Low
High
Laminate Countertop Cost
Non-discounted retail pricing for: Formed countertop with shaped edge and integral backsplash. 1 yr warranty. Quantity includes typical waste overage, material for repair and local delivery.
129 square feet
$3,177.09
$4,406.49
Laminate Countertop Installation Labor, Basic
Basic labor to install laminate countertop with favorable site conditions. Template, layout and fabricate laminate countertop with basic edge. Add 1 sink and faucet cutout. Install and secure countertop. Includes planning, equipment and material acquisition, area preparation and protection, setup and cleanup.
129 square feet
$3,177.09
$4,406.49
Laminate Countertop Installation Job Supplies
Cost of related materials and supplies typically required to install laminate countertop including: fabrication consumables, fasteners, sealants and caulking.
129 square feet
$3,177.09
$4,406.49
Laminate Countertop Installation Equipment Allowance
Job related costs of specialty equipment used for job quality and efficiency, including: Pneumatic finish nailer, 10" miter saw, electric jigsaw, 3" belt sander, 3 1/4" electric planer. Daily rental. Consumables extra.
129 square feet
$3,177.09
$4,406.49
Option: Remove Existing Countertop
Protect flooring, cabinetry and appliances in proximity to countertop sections to be removed. Detach countertop from adjacent and mounting surfaces. Break into haul able pieces. Remove from home and dispose of responsibly. Material cost includes dump fee.
129 square feet
$3,177.09
$4,406.49
Laminate Countertop Debris Disposal
Costs to load and haul away old materials, installation waste and associated debris.
129 square feet
0.590625
0.671875
Unused Minimum Labor
Balance of 2 hr(s) minimum labor charge that can be applied to other tasks.
Totals - Cost To Install Laminate Countertop
Average Cost per Square Foot
Sours: https://www.homewyse.com/services/cost_to_install_laminate_countertop.html
How Much Does It Cost to Install Laminate Countertop?
Laminate Countertop Cost Calculator
Laminate Countertop Cost Calculator
Costs to install a laminate countertop vary greatly by region. Let's calculate the cost for your zip code.
Want to receive more accurate estimates for your project?

See Laminate Countertop Cost Calculator Breakdown

Cost
Materials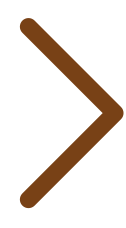 2x 10' long, 25" wide industrial-grade laminate countertop, 3/4" thick substrate, and 3" backsplash
$486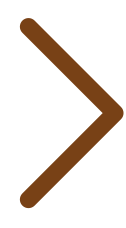 1x 5' long, 25" wide industrial-grade laminate countertop, 3/4" thick substrate, and 3" backsplash
$124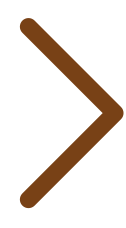 Sink cutout
$17
Labor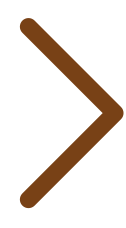 Installing 2x 10' long industrial-grade laminate countertop with miters and a backsplash
$204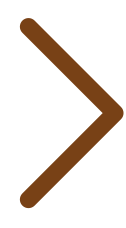 Installing 1x 5' long industrial-grade laminate countertop with a backsplash
$64
Materials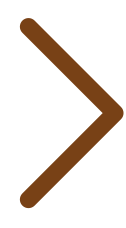 30' of custom-made, rolled drip edge laminate countertop, including a 3-1/2" backsplash
$1,377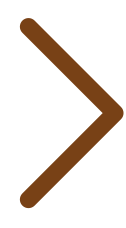 2 miter joints, sink cutout, and two end splashes
$212
Labor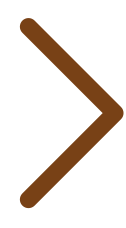 Installing 30' of custom-made laminate countertops with 2 miters and a backsplash
$313
Materials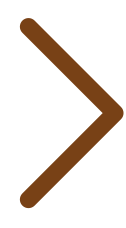 30' of premium custom-made, inlaid front and back edge laminate countertop, including a 4" backsplash
$2,219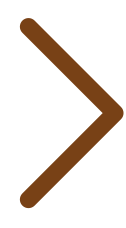 2 miter joints, sink cutout, and squared end splashes
$286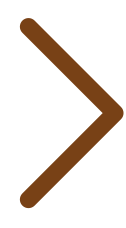 Seamless tops
$188
Labor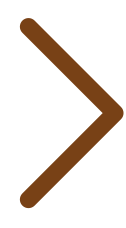 Installing 30' of custom-made laminate countertops with 2 miters and a backsplash
$313
Total
$895
$1,902
$3,006
Like other countertop materials, laminate comes in several colors and designs, which means a range of costs. It is common to find laminate for as little as $10 a square foot or as high as $40 a square foot, depending on the grade 1, finish, and pattern. Thicker laminates cost more than thinner, while more elaborate patterns and bolder colors cost more than more subdued or uniform colors and patterns. With installation this comes to between $20 and $60 a square foot just for the countertops; you may have other costs involved such as the edging, sink cutouts, or backsplashes 2.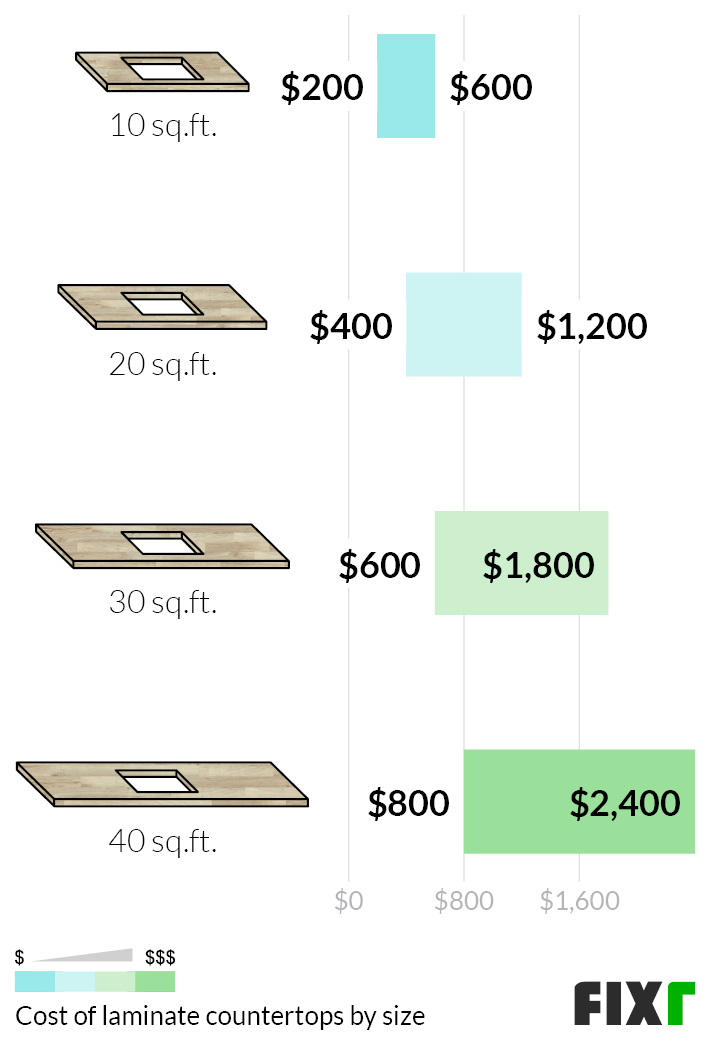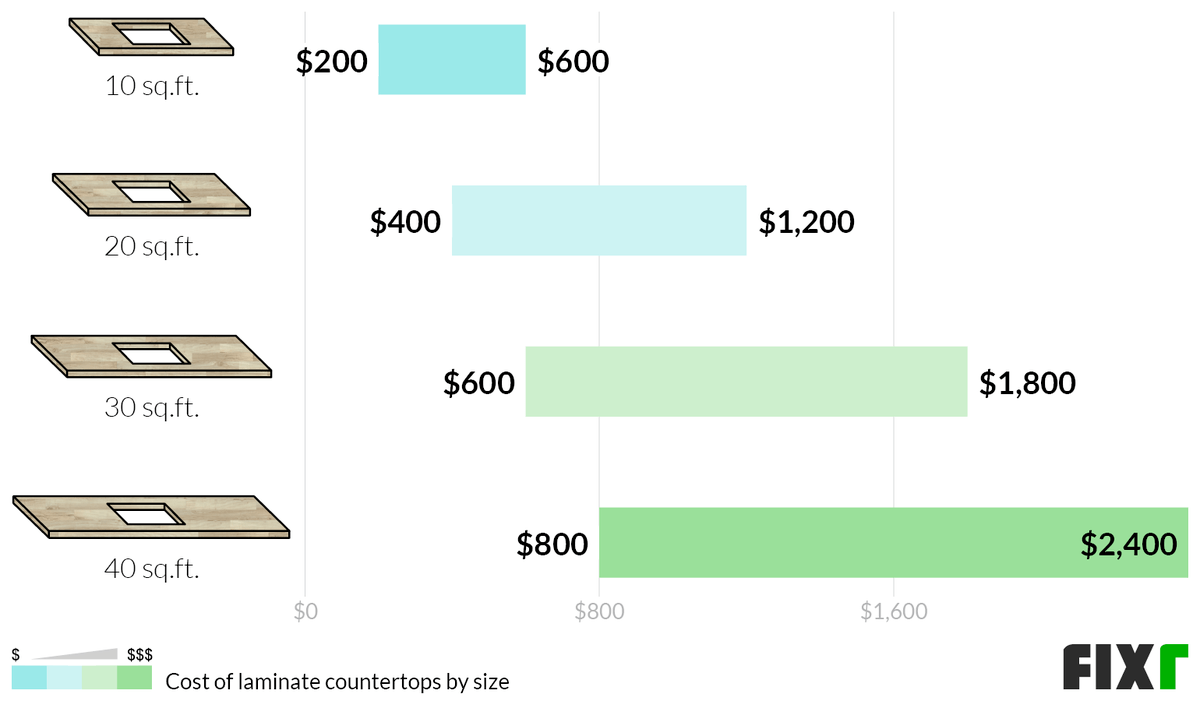 | Countertop Size | Average Costs |
| --- | --- |
| 10 sq.ft. | $200 - $600 |
| 20 sq.ft. | $400 - $1,200 |
| 30 sq.ft. | $600 - $1,800 |
| 40 sq.ft. | $800 - $2,400 |
Compare quotes to get the best price on your laminate countertop installation
Laminate countertops are sold and installed by the square foot. This means that you will take the linear feet of your countertop in inches, and multiply it by 25 - the number of inches in a countertop width. This will give you your square inches for the entire countertop surface. Divide this number by 144 to get your total number of square feet. For example, if you have 12 linear feet of countertop, you will need 25 square feet of countertop, which will have a cost of $500 to $1,500 on average.
This can be loosely translated to a cost of $42 - $125 a linear foot. Keep in mind that many edge treatments are priced by the linear foot, at a cost of $5 to $20 a linear foot extra, as are integral backsplashes, so your total costs can change depending on how you decide to finish the countertop.
Laminate Countertop Prices by Location
Laminate countertops can make a great addition to many different areas, including kitchens, bathrooms, and in some cases outdoor kitchens as well. Each area will have not only different costs based on the average size of the countertops, but will also have different considerations to make as well.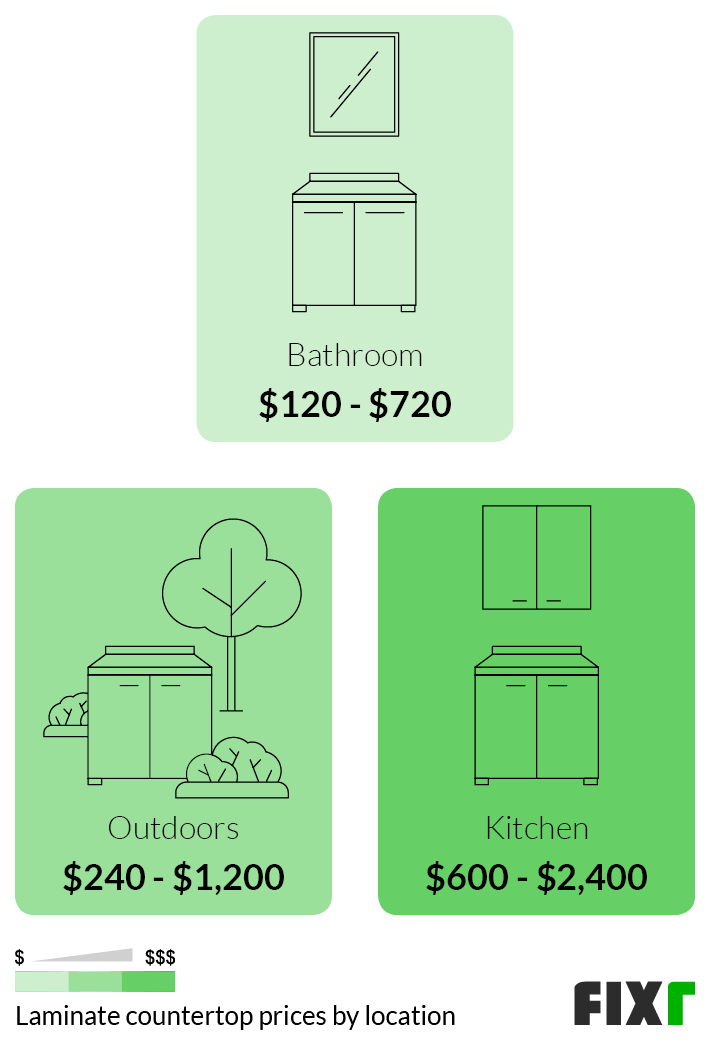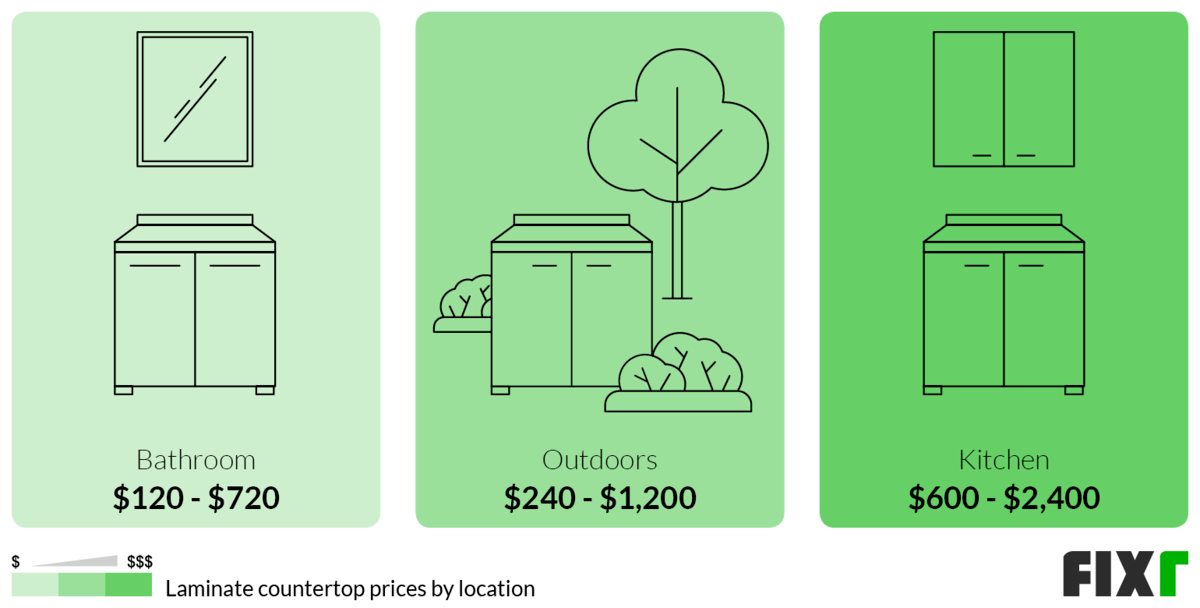 | Location | Average Costs (Installed) |
| --- | --- |
| Bathroom | $120 - $720 |
| Outdoors | $240 - $1,200 |
| Kitchen | $600 - $2,400 |
Laminate Countertop in Bathroom Cost
The average cost of installing laminate countertops in a bathroom is between $120 and $720. Most bathrooms have countertops that are between 6 and 12 square feet. However, it is possible to have countertops that are larger or smaller. If this is the case, then your costs could be different. Laminate used in the bathroom should ideally be made to handle moisture. Using lower quality laminate in a wet environment could cause the edge to delaminate. This means that the edge of the countertop could peel away if it becomes overly damp.
Outdoor Laminate Countertop
The cost of a laminate countertop for an outdoor kitchen would be between $240 and $1,200 on average. Most outdoor kitchens use between 12 and 20 sq.ft of countertop. It is possible to use less or more, however. If this is the case, then you may have different costs for this project. Laminate can be used outdoors if it's in a covered or protected area. It doesn't handle long term exposure to moisture well, so a covered porch or beneath a pavilion would be the best place for this installation.
Laminate Kitchen Countertops Cost
The average cost of laminate kitchen countertops is between $600 and $2,400. Most kitchens have around 30sq.ft. of countertop, with some needing up to 40 sq.ft. However, it is possible to have a galley kitchen with fewer countertops or to have a larger kitchen with a peninsula 3 or island 4 that needs more. In either of these cases, your costs could be different. There are many different types of laminate that will work well in the kitchen. You have many options for decorative edges, types of sink installations, and integral backsplashes as well.
Laminate Countertop Prices by Type
Laminate is a material made up of multiple sheets of paper coated in a resin and heated and pressurized together to form a durable surface. Laminate countertops are made with several layers of brown Kraft paper on the bottom. That is followed by a layer of decorative paper, and then a clear layer of paper. Each paper is infused with resin, and then all the layers are pressed together. Laminate is used for many surfaces and is found in several grades and thicknesses, intended for various uses.
For the use of countertops, laminate is sold in Horizontal Grade, which is thicker, heavier, and more durable than Vertical Grade, which is laminate used on furniture and walls.
Laminate also comes in both high and low-pressure sheets. For the use of a countertop in the kitchen, high pressure is warranted. High pressure means that 1,000 pounds of pressure was used to create the countertop, making it more durable. Only 400 pounds of pressure was used for low pressure, making it more suitable for vertical applications.
While there are many different types of laminate countertops, they are horizontal grade, made with high pressure. However, they are given additional surface coatings as well that increases their function and durability even more. For example, they are given an antimicrobial surface that makes them resistant to bacteria growth. Or they have proprietary finishes like Wilsonart's AEON finish, which creates a durable, scuff-free surface: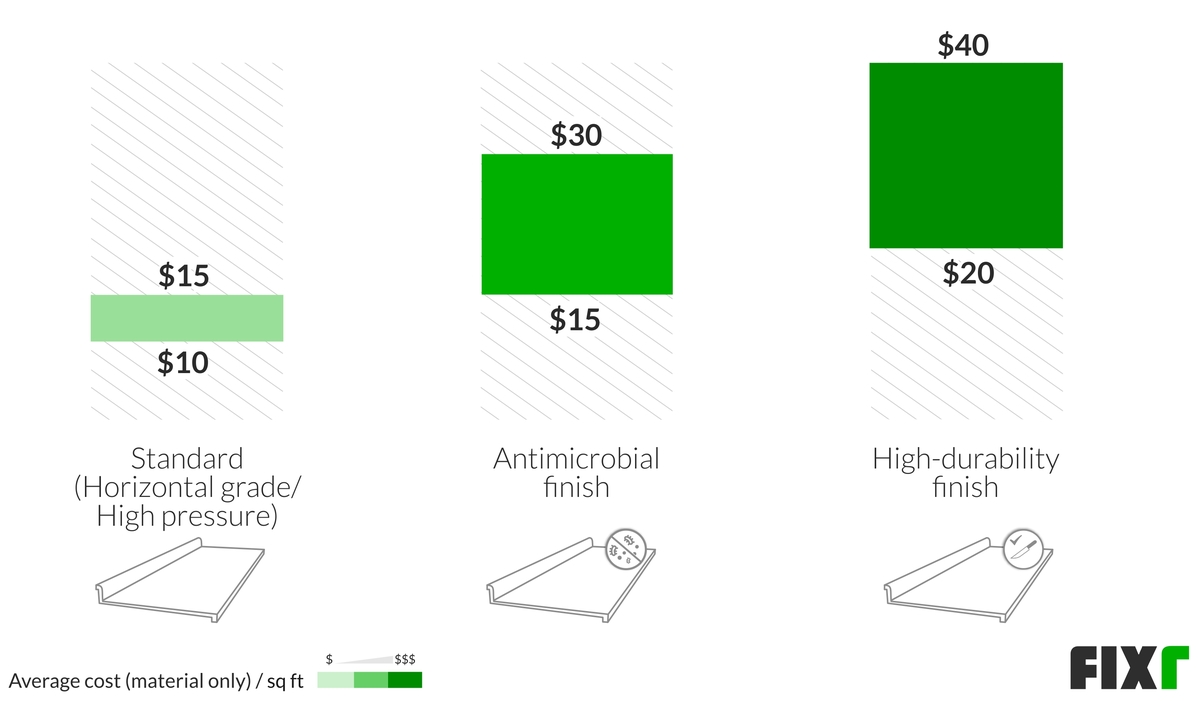 | Laminate Type | Average Cost (Material Only) |
| --- | --- |
| Standard (Horizontal Grade/High Pressure) | $10 - $15/sq.ft. |
| Antimicrobial Finish | $15 - $30/sq.ft. |
| High-Durability Finish | $20 - $40/sq.ft. |
Find top-rated laminate countertop installers near you
Laminate Countertops Cost by Brand
Many brands make laminate countertops, including Formica 5 - well known name brand all its own. Some of the top brands have the most choices when it comes to color, style, durability, and edge treatments. Each brand will have its own costs, as well as colors and styles to choose from. Most will also have a range of costs and qualities to choose from, so you can easily find the right fit for your project.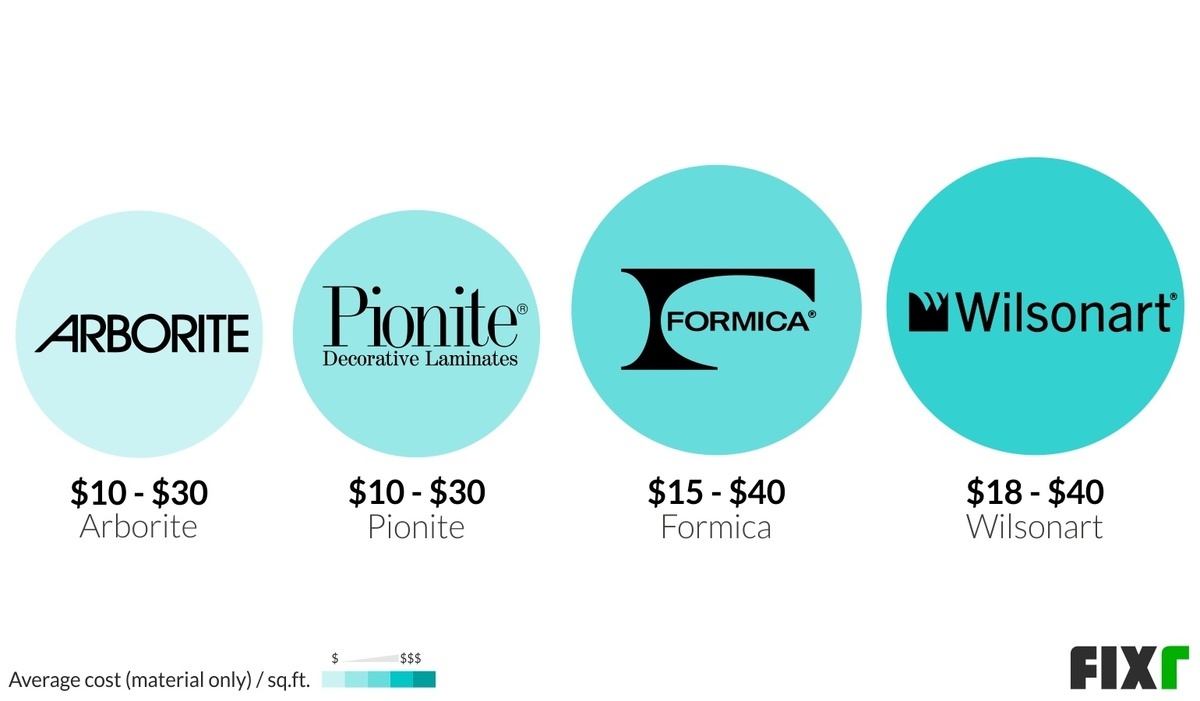 | Brand | Average Cost per Sq. Ft. (Material Only) |
| --- | --- |
| Arborite | $10 - $30/sq.ft. |
| Pionite | $10 - $30/sq.ft. |
| Formica | $15 - $40/sq.ft. |
| Wilsonart | $18 - $40/sq.ft. |
Arborite Countertops Cost
Arboite makes a range of different colors and patterns for laminate counters. They have solid colors, repeating patterns, and some colors and styles that mimic wood and stone. They cost between $10 and $30 a square foot on average.
Pionite Countertops Cost
Pionite is another reputable brand of laminate countertops with a range of colors and patterns. These include a selection of solid colors and some patterns that mimic the look of granite or marble. They cost between $10 and $30 a square foot on average.
Cost to Install Formica Countertops
Formica has changed over the years, from the only brand to one of the more luxury manufacturers. They still make a line of solid colors and patterns and have an antimicrobial finish standard on many of their products. They also have some luxury colors and finishes. The costs for Formica ranges from $15 - $40/sq.ft. for the material. The cost to install these countertops is roughly the same as other materials - $10 to $20 a square foot.
Wilsonart Countertops Cost
Wilsonart has become synonymous with luxury and high-end laminate countertops. All their materials are antimicrobial, and they have an exclusive AEON finish that makes their counters 5 times more durable. They have options for undermount sinks and intricate edges. They cost $18 - $40 a square foot on average.
Luxury Laminate Countertops
Previously, laminate counters were considered low-cost and low-quality, but times have changed. Laminate now comes in luxury finishes, colors, and patterns that make them affordable yet durable, long-lasting, and attractive.
Luxury laminate is found from manufacturers, such as Formica and Wilsonart, with others like Pionite beginning to produce them. They typically cost between $25 and $40 a square foot and have fewer visible seams 6, a more durable finish, patterns and colors that closely mimic the look of stone or wood, and the ability to have an undermount sink rather than a drop-in sink.
Laminate Countertop Edge Options
While standard laminate countertops come with a square edge, newer designer counters and luxury countertops offer different edges. This includes very decorative and stylish edge options to complete your kitchen. Each has a range of costs.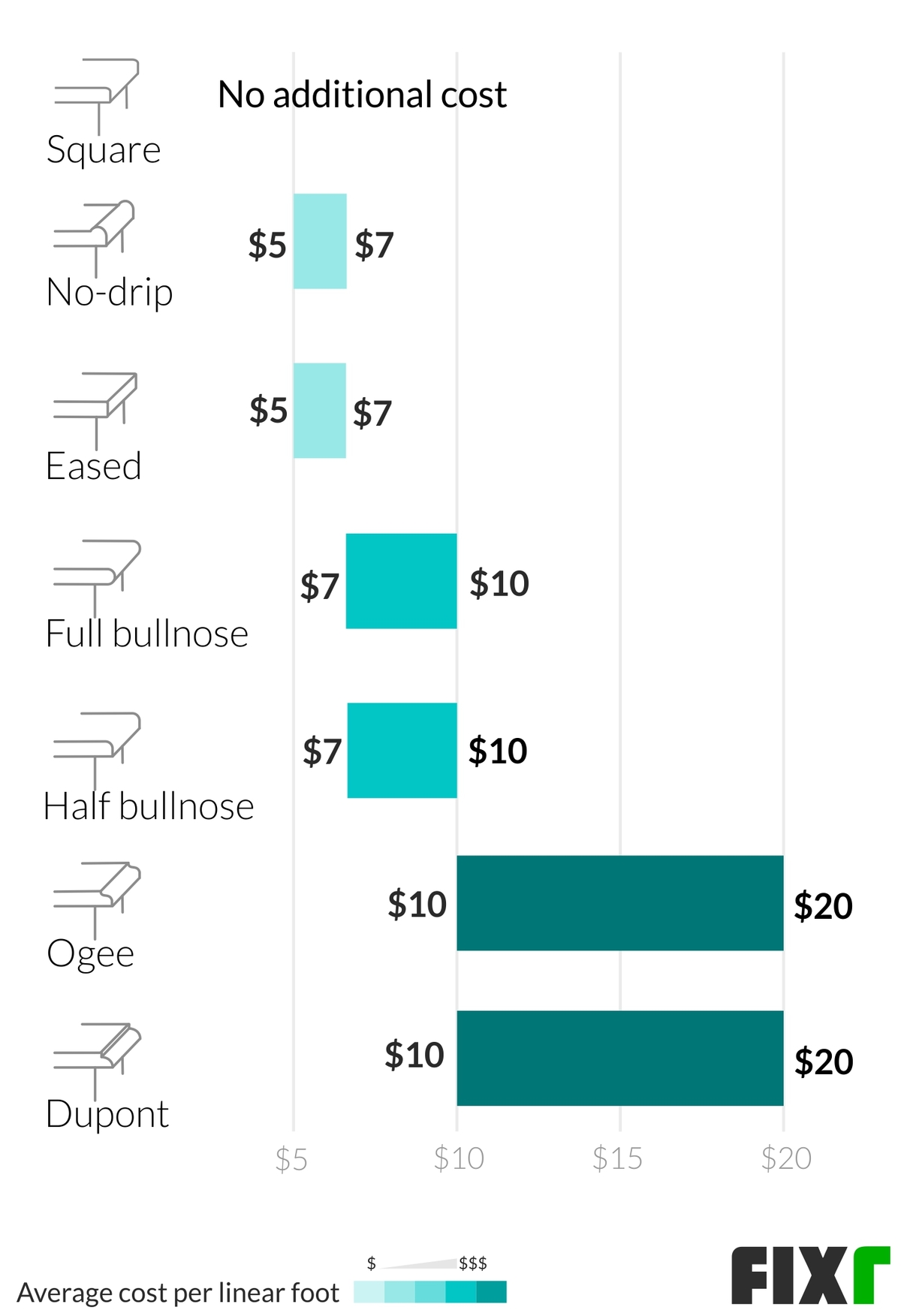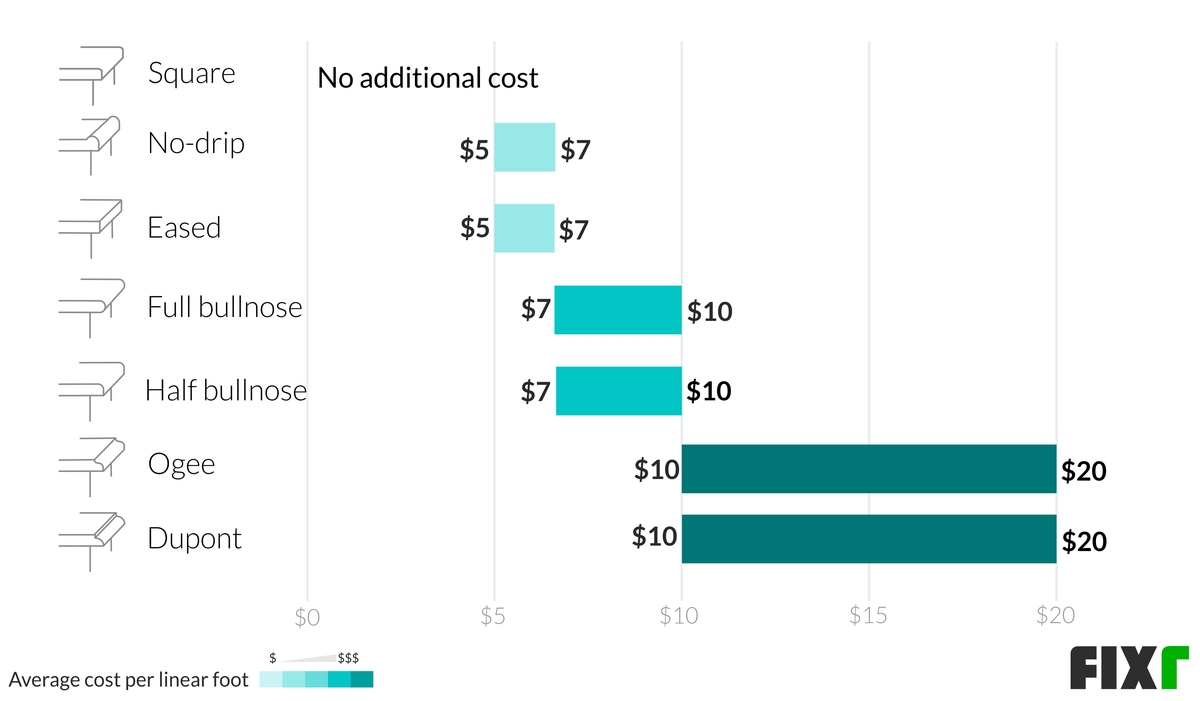 | Edge | Average Cost per Linear Foot |
| --- | --- |
| Square | No cost |
| No-Drip | $5 - $7/linear foot |
| Eased | $5 - $7/linear foot |
| Full Bullnose | $7 - $10/linear foot |
| Half Bullnose | $7 - $10/linear foot |
| Ogee | $10 - $20/linear foot |
| Dupont | $10 - $20/linear foot |
Square Edge
Most standard laminate countertops come with a square edge. This has a sharp corner, which is usually seamed at the 90-degree point. This edge is standard and usually has no additional costs.
No-Drip Edge
The no-drip edge is generally only put on laminate countertops. Just before the final edge, the countertop raises slightly into a bump that helps stop spills from sliding over the edge. The look is subtle, and while it does not stop big spills, it keeps things clean. This edge is usually between $5 - $7 a linear foot.
Eased Edge
An eased edge is a square edge that has the top softened slightly. This makes a nicer transition and also hides the edge seam a little bit better. This edge costs $5 - $7 a linear foot.
Full Bullnose Edge
The full bullnose edge has a curved top and a curved bottom, so the entire edge is completely rounded. This is a fairly new edge for laminates and is only done with the more luxury types. It costs $7 - $10 a linear foot.
Half Bullnose Edge
The half bullnose edge has a rounded top, but a square bottom. It is a little easier to do and is found on nearly any type of laminate countertop. Costs range between $7 - $10 a linear foot.
Ogee Edge
The ogee is a decorative edge found on luxury laminates. It has a sharp top that extends downward into a long curve. It costs between $10 - $20 a linear foot, depending on the size and manufacturer.
Dupont Edge
The Dupont edge is another decorative edge found on luxury laminates. It is similar to the ogee, but with a shorter, sharper top and a shorter curve at the bottom. Prices range between $10 - $20 a linear foot.
Talk to local pros to get quotes for your laminate countertop installation
Cost to Install Laminate Countertops
Laminate countertops are fairly easy to install. In many cases, they are done DIY when using standard sizes and materials. Installation typically costs between $10 and $20 a square foot. Prices are higher for luxury laminate and for laminates with fewer visible seams.
In addition to the basic installation costs, you may have other costs included as well. For example, undermounting a sink adds about $200 to the project cost. Finishing corners on the laminate adds between $25 and $50 for each corner, depending on the laminate type.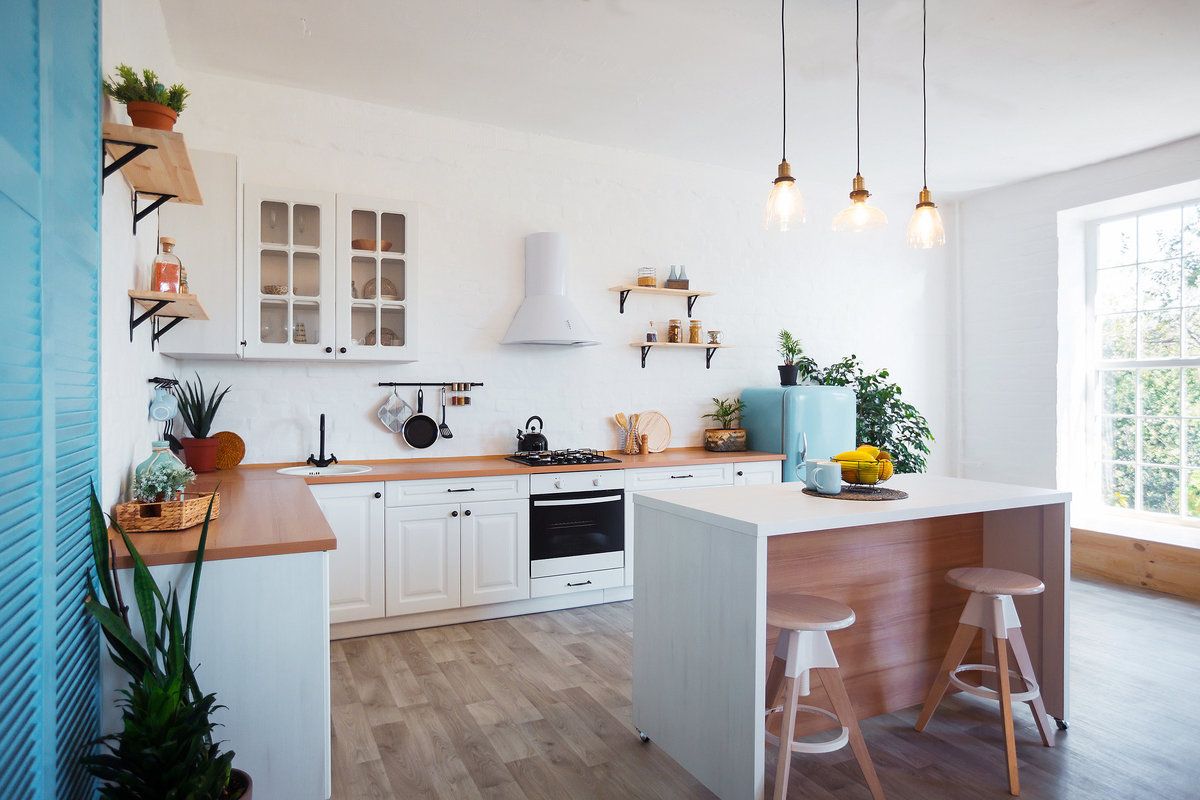 What Is the Difference Between Laminate and Formica Countertops?
The terms "laminate" and "Formica" have been used interchangeably for years, which has led to confusion over whether there is a difference between the two materials. This is because Formica was the first manufacturer of laminate countertops, and like many name brands, the manufacturer name became synonymous with the material.
Today, you may still purchase a Formica brand laminate countertop. You may also purchase a laminate countertop from one of several other reputable manufacturers. Each has its line of colors, patterns, edge styles, and surfaces. Formica is a brand of laminate, and there is fundamentally no difference between the two.
Cost to Replace Laminate Countertops
Some installers charge the same amount for installing new countertops or for replacing them. Others charge an additional fee of $8 to $10 per foot for removing and disposing of the old laminate counters. This increases the cost of the average project by $240 to $300 for replacement over the typical cost of a new installation.
Pros and Cons of Laminate Countertops
The biggest pro for installing laminate countertops is the cost. Laminate costs roughly half of what other countertop types cost. Laminate is also fairly low maintenance because it does not need to be sealed or require special cleaners. Newer laminates are also very durable, resisting scratches and scuffs, and it is also possible to get antimicrobial surfaces for a safer kitchen.
On the other hand, laminate is not very eco-friendly because it is made of plastic and cannot be recycled. It also produces a lot of VOCs when being produced and continues to off-gas after installation. While luxury laminate is durable and long-lasting with fewer seams, most standard laminate eventually begins to delaminate, meaning peel around the edges. So, laminate does not tend to last as long as other materials.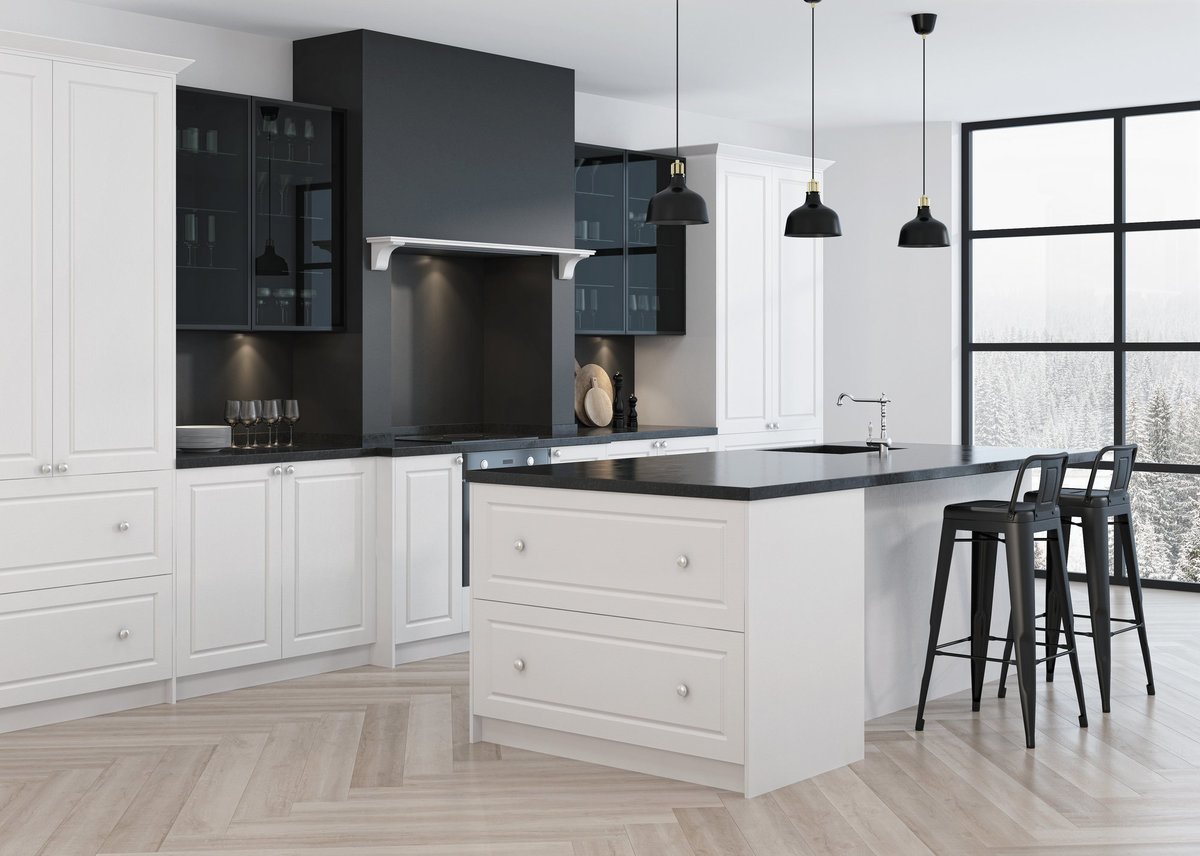 ​
Get free estimates from laminate countertop installers near you
Granite vs Laminate Countertops Cost
Laminate counters are very affordable when compared with granite. The average granite countertop costs $3,000 to $3,500 and is higher for some colors and patterns. Granite tends to last longer than laminate by about 10 years, but you do have to take steps to maintain it. Laminate is lower maintenance. Both come in a range of colors and styles and support several sink sizes and styles.
Corian vs Laminate Countertops Cost
Corian is the name brand for solid surface countertop material. This is a solid plastic countertop, rather than layers of paper and plastic-like laminate. It is much more expensive than laminate at a cost of $50 - $150 a square foot just for the material. It appears seamless and has an integral sink, but it scratches and melts easily. Laminate does a better job of resisting scratches and heat. However, a solid surface material lasts a few years longer, about 15 years compared to laminates 10 years.
Laminate vs Quartz Countertops
If you're looking for a man-made material for your countertops, rather than a natural one like granite, two of the most popular choices are quartz and laminate. Both materials can come in a range of different colors and styles. Both can also be made to mimic the appearance of other materials including granite and marble. This is where the similarities between the two materials end, however.
Laminate is made up of many different layers of paper that have been laminated together. Quartz is made of roughly 93% natural quartz stone, bound together with resins and pigments. Of the two, quartz is much harder and more durable. It resists scratching, staining, and burning —all things that can impact laminate to some degree. Quartz is also much more expensive than laminate on average, with costs ranging from $1,750 to $3,000 for 30 sq.ft.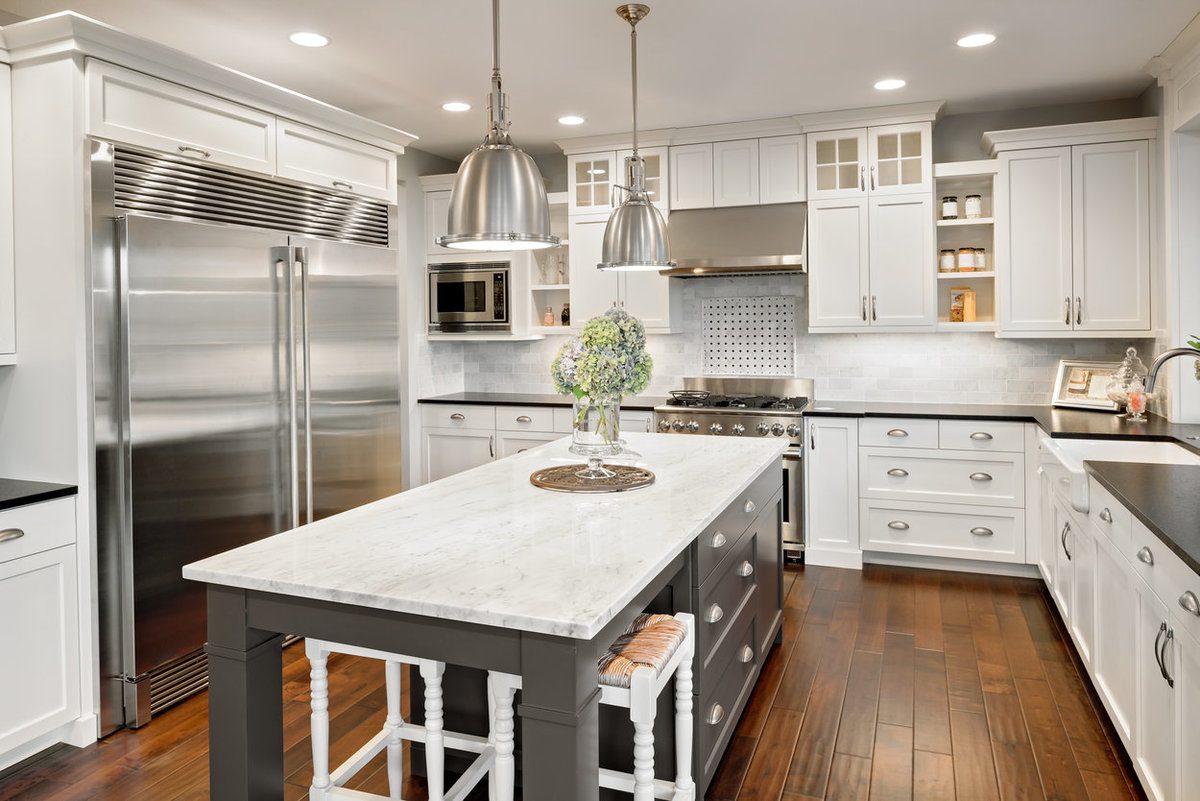 Compare prices from laminate countertop installers near you
Enhancement and Improvement Costs
Laminate Countertops that Look Like Granite Cost
All laminate countertop manufacturers now make patterns that look like granite and other natural stones. They have costs starting at $15 a square foot, although the most realistic looking countertops are closer to $40 a square foot.
Adding a Backsplash
It is very common to install a new backsplash 2 at the same time as the countertop to give the entire kitchen a makeover at once. The average cost of a new backsplash is around $1,500.
Sink Installation
The sink cutout is included in what you pay for the countertop, but you have added costs for installing the sink after the counter is in. The average cost of sink installation is around $400.
Cooktop Installation
Laminate countertops are not usually made for drop-in cooktops. Some manufacturers may work with this but may not guarantee it. In most cases, a range installation is the best available option for laminate, with average costs of around $600.
Old Countertop Removal
Some installers remove the old countertop at no additional charge. Others may charge between $8 and $10 a square foot to remove the old material.
FAQs
Are laminate countertops cheaper than granite?
Yes, in many cases, they cost roughly half of what a granite countertop would cost.
Can you put laminate over laminate countertops?
Technically yes, but this means that the countertop is only as good as the first layer. So if it is not stable, the new countertop is not either.
How long do laminate countertops last?
Standard laminate lasts 10 years, while some luxury laminates last up to 20.
Is Corian better than laminate?
Corian is the name brand of solid surface plastic countertops. Both have their advantages, disadvantages, and appearances. Choosing one over the other is a personal decision.
Are laminate countertops out of style?
Not at all! New luxury laminate brings a lot of style and pattern to your kitchen for less than other countertops.
Remodeling Terms Cheat Sheet
Definitions in laymen's terms, cost considerations, pictures and things you need to know.
See full cheat sheet.
1Grade: The process of evening out the ground's surface, making it either flat or sloped.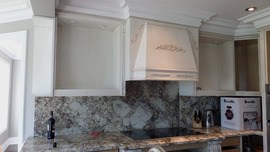 2
Backsplashes: The upright surface, often made of tile, behind a kitchen counter, sink, or stove, that protects the wall from damage from splatter due to kitchen activities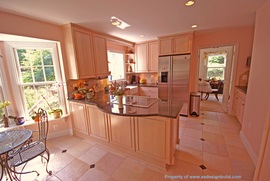 3
Peninsula: A metaphorical term for an extended kitchen counter space connected to the wall on only one side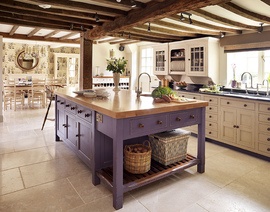 4
Island: A kitchen counter that is not attached to walls or other surfaces, and that can be accessed from all sides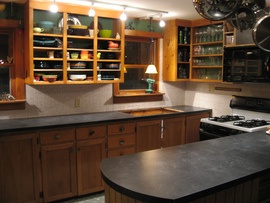 5
Formica: A brand name laminate very commonly used for countertops, made of several layers of paper or fabric with melamine resin. Formica solid surfacing is a different type of material. It is a single layer, made of acrylic resin mixed with mineral fillers. It is non-porous and durable.
6Seams: A fold, line, or groove where two pieces of material join together
Cost to install laminate countertop varies greatly by region (and even by zip code). To get free estimates from local contractors, please indicate yours.


Sours: https://www.fixr.com/costs/install-laminate-countertop
Cost of Laminate Countertops
Laminate Countertop Costs
How Much Does It Cost To Install A Laminate Countertop?
$2,250
Get your job done in 3 easy steps
1
Howmuch.net finds the best top-rated contractors in your area
2
Contractors give you free customized estimates
3
Compare estimates & hire the contractor that will best fit your needs
Indoor Cost Guides Custom Countertops Laminate Countertop Costs
Laminate countertops are a preferred choice for many homeowners because they offer the look of higher quality materials with the low cost that laminate is known for. Laminate is the least expensive countertop material and there are a number of different styles of laminates to choose from.
Laminate counters will also last for 20-30 years when properly installed and maintained. Compared to materials like granite and slate or marble, which are also popular countertop styles, you can spend as much as 75% and get the same look when you choose laminate countertops.
Laminate countertops installation: 30 linear feet.
| Item | Unit Cost | Quantity | Line Cost |
| --- | --- | --- | --- |
| Laminate material | $27-$35 per linear foot | 30 | $810-$1,140 |
| Countertop edges | $5-$7 per linear foot | 30 | $150-$210 |
| Corner treatments | $50-$60 each | 3 | $150-$180 |
| Material Cost | $37-$51 per linear foot | 30 | $1,110-$1,530 |
| Labor Cost (removal/disposal) | $500-$800 flat-rate | 1 | $500-$800 |
| Labor Cost (installation) | $30-$40 per hour | 8 | $240-$320 |
Other considerations and costs
If you are installing a new backsplash or sink with your new countertops, this will increase your project costs.
Taxes and fees are not included in this cost estimate. Make sure that your contractor or installer gives you a detailed estimate of costs for your installation to ensure there are no hidden fees or additional charges.
Some laminate materials are better than others. They are all relatively durable, which is the biggest selling point of laminate, but some may be more difficult to install or require more care and maintenance.
The majority of counters are prefabricated, or cut and brought to the site ready to install. If you decide on a style that is cut at the job site, you may pay up to 30% more for the cutting service.
Old countertop removal and disposal are sometimes discounted or included in an installation project. This varies by company and is more likely with a full kitchen remodel, but it's worth asking about.
DIY considerations
Experienced handymen and those familiar with countertop installation may be able to complete this project. However, installation generally requires at least two people and a lot of specialty labor, so it may not be best to DIY when it comes to counters.
It doesn't get much cheaper than laminate. If you want to cut costs, though, you can buy miscuts or other discounted laminate pieces if you aren't as particular about the color or design. You can also remove your old counters yourself if you want to save on labor costs.
References
Craftsman Estimator Costbook, complete series year 2019.
Latest prices found on Home Depot and other vendor Web sites.
Literature review of DIY Web sites.
Cost by city
New York, NY$3,614
Bronx, NY$2,970
Brooklyn, NY$2,475
Philadelphia, PA$3,088
Washington, DC$2,680
Atlanta, GA$2,424
Miami, FL$2,205
Fort Lauderdale, FL$2,310
Minneapolis, MN$2,710
Chicago, IL$3,157
Houston, TX$3,256
San Antonio, TX$2,186
Austin, TX$2,475
Denver, CO$2,091
Phoenix, AZ$2,206
Las Vegas, NV$2,422
Los Angeles, CA$2,729
San Diego, CA$2,476
San Jose, CA$2,991
Seattle, WA$2,190
Local costs have been calculated by accounting for labor and material cost differences across different cities. To get accurate cost estimates, indicate yours:
Sours: https://howmuch.net
Countertop laminate cost install to
Laminate Countertops Cost, Installation and Painting
In our laminate countertop cost guide you will find detailed information in regards to laminate countertops cost, installation and painting tips.
Laminate countertops gained popularity in the 1950's and 60's and have up today remained a popular choice for most homeowners remodeling or installing new countertops. Perhaps one of the reasons why laminate seems to remain a popular countertop option for most people it's because of its affordable pricing. It is one of the least expensive options compared to a majority of other countertops materials such as granite, quartz, Corian, ceramic tiles among many others.
Laminate countertops are made of a variety of layers of plastic that are bonded over thick hard particleboard or a Kraft paper resulting to a solid countertop surface. The word plastic should not mislead you into thinking that laminate countertops are made of plastic materials. In fact, laminate countertops have gone through advancements; laminate countertops originate from paper and not plastic.
The top surface of a laminate countertop is made of melanin resin, a transparent layer that gives protection to everything beneath it. It also has an overlay(wear) layer, a decorative layer that carries the design and color and a Kraft paper at the bottom surface that acts as a base for the laminate surface.
Why Choose Laminate Countertops?
Laminate countertops have been in use for a long time, and their popularity continues to grow. But the question in your mind might be why they are popular? Why choose to install laminate countertops. The truth is that, other than their relatively affordable price, laminate countertops come with a set of advantages which make them a viable option for most people.
Here are pros of laminate countertops:
Relatively affordable
As mentioned, laminate countertops are generally considered to be the most affordable countertop materials among the other options. It's one the most affordable countertop for everyone planning to install or remodel their countertops no matter their budget.
If you look at the installation cost of laminate countertop including the laminate itself, the cost is 25% of the total cost of other options for countertops. For example, for an average sized kitchen, you are likely to spend about $4500 to $9000 on granite or quartz countertop. On the other hand, if you are installing laminate countertops in the same kitchen, it would cost $1500 to $2000.
Looking at the cost difference, a homeowner who uses laminate countertops will be left with extra cash to do other renovations during a home or a kitchen remodeling project. In fact, if you are doing a renovation, you have to consider other things such as new sinks, faucets, painting, flooring, etc. which will give your room a new facelift. If you are working on a tight budget, laminate countertop will be the best option for you. With your budget, you will still achieve a fabulous look with your countertops and even manage to finance other parts of the renovation project.
Low Maintenance
One thing that stands out with laminate countertops is their low maintenance. If you look at other countertops options such as granite and marble, you will find that they can stain, and will still require sealing occasionally. Some people may not mind about the sealing business, but others will opt to go for an option that is less demanding when it comes to maintenance.
Besides, kitchen countertops serve as working space, especially for food preparation. As such, sanitation is a major concern. Food and moist materials, and other substances can easily leave bacteria on the countertop surface. That's the reason why the countertop surfaces have to be kept clean all the time. This is where laminate takes a win. It creates a non-porous surface meaning that bacterial is least likely to spread or penetrate down the surface and get trapped.
In addition, laminate countertops are extremely easy to clean. All you need is warm soapy water and a soft cloth to achieve a clean surface instantly. You do not need to purchase special cleaners to maintain your laminate countertops as it is the case with granite countertops. Generally, countertops take in a lot of work especially the kitchen countertops. You will need to constantly keep them clean to avoid stuff like grease and food spills from sticking below the surface.
For this reason, some people opt for laminate countertops which are rather easy to clean and maintain.
Wide Choice of Colors and Style
Laminate countertops are available in an array of colors and style. This is one of the reasons why this countertop option is popular among homeowners. In fact, you can achieve just any style you want to match with the theme and the color scheme of your home. The beauty of laminate countertops is that they can replicate natural wood or stone.
With natural stone, you may have to settle for the look that is available from the quarry. But with laminate, you have a choice; you get the look that you settled for from the store when making a purchase. In short, laminate countertops have unlimited choices, and you can tailor yours to bring out your style or define the décor style of your home even better.
In addition, laminate countertops styles are always changing with new patterns and color combination coming up. You can create a unique style for your home, particularly in the kitchen by settling for a color combination that identifies with your personality and taste.
Easy to Install
Laminate countertops are generally lightweight which makes their installation pretty manageable. As opposed to other countertop options such as stone which is quite heavy, laminate countertops can be installed without the professional help. Of course, this factor contributes a lot to the cost-effectiveness of installing laminate countertops.
In addition, the laminate material is quite versatile. During installation, laminate sheets can be cut to any shape. This makes it easy to use on countertops that are oddly shaped in rooms that have complicated dimensions. Laminate can be cut into custom shapes to suit unique-shaped countertops.
Easy to change the Style
You can easily change the style of laminate countertops without having to replace the whole countertop. Your laminate countertops will eventually fall into a less than an ideal look. You can change their appearance by giving them a whole new facelift. Replacing countertops can be an expensive project that may not fit into your budget.
But, you can replace the laminate on the surface to give your countertops a brand new look with a new style. More so, the laminate option can mimic any look you want from wood, to natural stone. Additionally, if you have the time or you are working on a tight budget, you can laminate your countertops through DIY without professional help and without incurring the expense of installing new countertops.
Laminate countertops are an ideal choice for anyone working on a tight budget or looking for unique style. For everyday use, laminate countertops can last long. However, laminate countertops are susceptible to scratches and cuts and can easily get damaged by hot pans and pots; also, if they are not maintained well, they can lose their appeal and turn dull.
Therefore, when installed in the kitchen, it's best not to use them as a cutting board. In addition, you should avoid placing hot pans and pots directly on the surface to prevent damages. This is because laminate is made of several layers that are glued together making the surface susceptible to damages and burns.
Depending on your home's needs, laminate countertops are worth trying. If you are remodeling your kitchen, you should give laminate countertops a thought. If used appropriately and regularly cleaned, laminate countertops can last for a long time.
Cost of Installing Laminate Kitchen Countertops
Laminate countertops are stylish, easy to install and quite affordable. A countertop normally has what is referred to as a substrate. The substrate can be plywood or medium-density fiberboard. These two options have their good side and also, their negative side.
Plywood is extremely stable and strong. However, flaws can deter it from adhering well to laminate. Medium-density plywood (MDF) on the other hand, has a smooth and consistent surface. However, MDF does not work well with water. You can you choose to make use of these two for a substrate by using the plywood on the bottom for strong support and the MDF on the top for a smooth, consistent surface. This way, you will have prepared the surface for the application of the laminate.
For a standard 4×8 foot plywood panel of about ¾, expect to spend about $5 to $12. This cost for a plywood panel that has not been altered, one that has no cuts and finishes. A ¾ MDF panel of a standard size of 4×8 should cost around $35.
Plywood generally requires lots of cutting to create a matching grain when joining various sections to achieve a uniform and consistent surface. As a result, there is a lot of wastage, and you will use several panels of plywood to achieve the desired size. MDF, on the other hand, does not have to be cut in a specific direction to acquire a consistent surface. As such, there will be less wastage as compared to plywood panels.
Laminate is usually bought in sheets. When purchasing countertop laminate, make sure you buy longer and wider sheets than your countertop substrate. Buy enough laminate sheets that can go around the edges of the substrate. The cost of laminate sheets will depend on the brand, the pattern, style, and finish. But, generally, laminate sheets of about 60×144" range from $105 to $350.
Custom laminate countertops that have a laminate that has already been cut and glued to the base to suit specific customer requirements can cost anywhere from $8 to $35 per square foot. A standard kitchen that has 30 square feet space for countertop cost will cost $250 to $1000 on laminate excluding professional installation.
If you opt for a professional laminate countertop installation, installers charge from $40 to $70 per square foot. So, for a standard kitchen with 30 square foot countertop area, expect to spend an average cost of $1200 to $2000 on laminate countertop installation.
Cost Breakdown
Cost of materials – Some home improvement stores stock prefabricated sections of laminate countertops for sale. Their price ranges from $50 to $250 per section. Generally, the countertop laminate sections are available in different lengths from 4-foot to 8-foot. These sections have corner pieces and are attached with backsplashes.
As mentioned, you can buy laminate sheets which cost about $35 to $150 per sheet. Most laminate sheets are in available in sizes of 30-60"wide and 36 to 144 inches' long.
Labour – you can choose to hire countertop laminate installer. Most of them charge about $30 to $45 per hour. For a complete a countertop installation, a laminate installer will take roughly 8 hours of labor bringing the total cost of labor to about $240 to $350.
Other Improvement Costs to Consider
If you choose to add a backsplash, expect to spend an extra cost of about $200 to $450 for an additional 10 square foot countertop.
In some cases, the edges of the countertops might be unfinished. In such a case, you will require a separate piece of finished material usually referred to as an end cap to cover the unfinished edges. The end cap itself will cost you about $16 to $30 while its installation cost comes to about $150 to $200.
You can choose to purchase prefabricated laminate countertops, meaning that they have already been cut to your preferred sizes before being delivered to your home. Countertops cut on site will increase the cost by more than 30%.
During installation laminate countertops, you might be having existing countertops that have to be removed and disposed of to allow a new countertop installation. For removal and disposal of old countertops, plan for an extra $500 to $900 on your overall cost.
Laminate Installation
Description
Average cost
Professional cost of installing laminate countertops
Charged per hour
$40-$70 per hour
Labor charges
Per hour
$30-$40 per hour
Prefabricated laminate sections
Sizes 30''-60''wide, 144 inches long
$35-$150
Adding backsplash
10sqaure feet countertop
$200-$450
Removal of the old countertop
By a professional
$500-$900
Laminate a standard kitchen-by a professional
30ssquare feet countertop area
$1200-$2000
Disposal of old countertop debris
$70-$80
Laminate Countertop DIY Installation Cost
The good news is that installing laminate countertops can be an easy task to accomplish through DIY. The process will require time, effort, carefulness and plenty of measuring, but it's a manageable task.
As mentioned above, you can purchase prefabricated sections of laminate countertops from home improvement stores for easy installation. The prefabricated sections come at accost of $50 to $250 per section. They are available in 4-foot and 8-foot with corner sections as we had indicated earlier.
However, you should note that the cost of prefabricated laminate sections will depend on factors such as style, color and also the manufacturer. Typically, DIY laminate countertop installation can actually save you almost $1000.
The installation process will require basic tools and materials such as a drill, pencil, silicone glue and a mounting screws also known as miter screws.
Mounting screws come at the cost of about $10 to $20 for a pack of four. Generally, the cost of materials required for the installation should cost about $30 to $100.
You also have to factor in the cost of delivery. Countertops materials are usually delicate and require careful handling as they can easily break during transportation. Therefore, it's always advisable to leave the delivery task to professionals or inquire from the home improvement store about transport services and charges.
Generally, the cost of delivery varies greatly depending on the distance from the point of purchase to your home. Also, the accessibility of your home will affect the cost of delivery.
| DIY laminate countertop costs | Average costs |
| --- | --- |
| Prefabricated laminate countertop sections | $50-$250 |
| Mounting screws- pack of four | $10-$20 |
| Cost of other materials supplies needed for the installation job –fasteners, sealant, miter screws, glue, pencil, etc. | $30-$100 |
Popular Laminate countertop manufacturers
| Brand | Description |
| --- | --- |
| Formica | Popular since 1950's till today, Formica resembles granite, wood, marble and other countertop textures. Its laminate is durable, easy to clean and comes with an array of design options. The laminate is only suitable for interior installation. Most people request for 180FX and the premium FX which is available in five different premium finishes. |
| Pionite | Popular for making residential laminates. Its available in a wide variety of colors and styles. Pionate specializes in making custom laminate designs. They have a popular laminate design known as Leatherlam that has a sheet of real leather on the surface. Pionate is also available in other popular designs such as Stone, Wood, Solid surface, etc. |
| WilsonArt | WilsonArt is one the major brands for countertop laminate. Its popular for coming up with designs with detailed styles, textures, and stone-like designs. In addition, WilsonArt laminate materials are most durable compared to other laminates; they are resistant to moisture and scratches. This brand is known for its environmentally friendly production. |
Laminate Countertops DIY Installation Tips
You can give your kitchen a new facelift by installing laminate countertops by yourself. Laminate countertops are stylish and available in a variety of colors, patterns, textures, and tones. Since they are relatively easy to install, you can save on labor costs by doing the installation through DIY methods.
Measure First
What you need before you purchase laminate countertops is to measure the depth of your cabinets. Normally, the standard depth is mostly 23 ¾ inches. If you are looking to create so a little of overhang, add about 11/4 to 11/2 inches to your initial measurements.
After this, take measurements of the existing backsplash height. Your new countertop should cover all the unfinished areas so you will need to clear window trims and outlets unless the plan is to paint the walls after the countertop installation.
Also, when you are taking the measurements, you need to make sure that your walls are straight. Use a square and level to ascertain this. A little curve is okay; you can trim your new countertops a bit to make sure that they fit into the wall correctly. But you need to measure the walls to ascertain that they meet at 90 degrees' point. If your house is well structured, your walls will have the right measurements.
Installation of The Laminate Countertops
Step one
Start by removing all the cabinet drawers and doors to clear your working space. In addition, shut off the electricity in your kitchen and disconnect the water supply in the kitchen or area of installation. Remove the sink to clear the sink areas as well.
Step two
Remove the screws and corner bolts that usually hold the cabinets to the countertops underneath. You also need to remove the sealant along the backsplash, and in other instances, you might need to remove the glue.
Step three
At this point, remove the top by pulling it out. It should come out in one piece. If you are not sure about the correct measurements to for your new countertop, you can use this template to get the right measurements and use it to cut the new template for your new laminate countertops.
Step four
Use a saw blade (with affine tooth) to cut the countertop to the right length. Make sure that you file the ends so that they are smooth before installation.
Step five
Check your cabinets to see if they have room to hold the edge of your laminate countertop. If not, you can fasten the build-up strips along the edges. Some laminate usually come attached with these strips.
Step six
Measure the top of the backsplash to confirm the fit. Place the countertop and make sure the mitered corner is in place. Tighten the miter bolts and ensure that they are tight as possible. If there is a gap left along the wall after attaching the countertop, take the measurements using a compass and draw a line along the edge of the top. Take off the countertop and sand it smooth in one directional and return it. Check to see if it fits correctly along the wall.
Step seven
To fit the countertop along the sink area and the range top, you can use the old laminate top to get the right fit or use the template that came with the new laminate countertop to measure. Where necessary, file the edges to make adjustments till the countertop fits perfectly.
Step eight
Secure your new laminate countertop by drilling through the buildup strips. Or you can opt to attach angle brackets inside the cabinets by securing them beneath the top of the build-up strips. After securing the build strips and the brackets, position your countertop starting with the longest sections. Use the right adhesive along the miter and secure the miter bolts.
Step nine
Tighten all the miter bolts as firmly as possible. However, take care not to crack the countertop substrate. If there is excess glue, clean it up to avoid messing the countertop surface.
Step ten
Apply silicone along the edges of your sink and range and set them up. Secure you cabinet drawers and doors.
Laminate Countertop Painting Tips
If you already have laminate countertops that are in good shape but are worn out and looking outdated, you can freshen them up with paint. Painting your laminate kitchen countertops is a better alternative rather than replacing your countertops all together especially if they are not damaged.
Painting laminate countertops can transform them to have an updated stylish look. The good news is that you can achieve just about any look you want through painting even the high-end look of granite or natural stone. In fact, a simple step of painting your laminate countertops can give your kitchen a luxurious look. Instead of spending thousands of dollars installing granite countertops, you can opt for a granite look-alike laminate countertop paint or even ceramic tile look or real wood look.
When it comes to laminate countertop paint, the choices are limitless. The paint is designed to give your laminate countertops a seamless surface and finish that will transform the look of your entire kitchen and define your style better.
Fortunately, the painting process is a relatively easy process that you can do through DIY. Here is a list of tools and materials that will help you accomplish the task of painting your laminate countertops.
Tools
Sander
Sandpaper
Paintbrush
Paint rollers
Tack cloth
Sea Sponges
Materials
Adhesive primer-oil based
Trisodium phosphate (TSP)
Paint-oil based (at least three colors)
Oil based polyurethane(non-yellowing)
Paper towels
Steel wool
Painters tape
Sponge
Step one
Mask and clean – mask out the areas the areas that will not be painted using painter's tape. Mask around the range top and the sink. Clean the laminate surface using TSP. Make sure you follow manufacturer's instructions to use Trisodium phosphate. Also, wear gloves during the cleaning process.
Step two
Sand and clean – using coarse sandpaper; sand the laminate to prepare the surface to adhere to paint. Use a damp cloth to wipe the surface and clean it with a tack cloth to make sure that you have cleared all the dust and debris resulting from the sanding process.
Step three
Apply the primer – apply the oil-based primer (high adhesive) on the countertop surface using a smooth paint roller. Allow the primer to dry and heal according to manufacturer's instructions. Most take about 24 hours.
Step four
Apply the base coat – using a smooth roller, apply the oil-based enamel and use a brush to maneuver the edges. Make sure that you apply enough base coat to allow you to sponge your desired colors later. Give the base coat time to dry as per the packaging instruction before you proceed to the next step.
Step five
Apply accent colors – using a piece of sea sponge, dab and bloat your desired colors. Start off with the medium color. If possible, you can practice on a piece of construction paper to be sure of the process. After this, dip the sea sponge in paint. If it has excess paint, you can blot it off on paper towels.
Stamp the base coat surface with the sponge, making random patterns. Keep turning the sponge and varying the size of your patterns to ensure that you do not create a pattern. Keep adding pant when necessary until you fill the most of the laminate surface with stamps.
Give the paint time to dry and continue the dabbing process with the lightest color. This time, apply fewer stamps and make sure that they are evenly spaced out. At this point, the pattern may be overwhelming, but, do not fret over it. When you apply the final coat, the stamps will blend in together and come out beautifully. All you need to do is to ensure that you balance out the accent colors.
Step six
Seal the painted surface – using steel wool, rub the dried painted surface lightly and gently. Use a tack cloth to wipe off dust. Using a smooth roller, apply oil based polyurethane on the painted surface. As you apply the top coat, use a brush to maneuver and cut around the edges. Give it time to dry and then remove the painter's tape. Admire your newly painted laminate countertops.
Conclusion
Laminate countertops seem to be catching up and competing with other countertop options such as Corian, quartz ceramic tiles, etc. The competition in countertops options has seen the top manufacturers of laminates such as Wilsonart, Formica, Pionate, and many others step-up their products. Nowadays, homeowners no longer shy away from installing laminate countertops. In fact, laminate countertops are now popular even in the high-end homes.
Manufacturers have come up with designs that look like perfect natural stone embossed with better and high definition graphics.
Therefore, we can conclude that laminate countertops are no longer the dated option. They are stylish, durable and most importantly quite affordable. If you are looking for a new facelift or a luxurious look on a tight budget, laminate countertops will sort you out. And even better, they are easy to install meaning you can install them through DIY without professional assistance.
Let us know what you think of the information provided in this article.
Sours: https://earlyexperts.net/costs-guides/laminate-countertops-cost/
Laminate Countertops Installation - IKEA Countertops the Best Way to Install Is...
Installing
Laminate Countertops

The low-cost and ease of installing laminate countertops is a big bonus along with the vast array of colors and patterns you have to choose from.

Installing granite and marble countertops requires significant skill, knowledge and experience and must be done by a professional.
Laminate is a different story. A reasonably competent handyman or do-it-yourselfer can handle installing laminate countertops.
However, in most cases professional installation is recommended and will result in much cleaner edges and seams and an overall better, more refined presentation.
Cost of Installation
Typically the price for laminate countertops installed is quoted in linear feet. Since most laminate sheeting is pre-cut to a standard 24-inch countertop depth, using linear feet simplifies the calculation on most jobs.

In general, you're looking at approximately $20 to $60 a linear foot for laminate depending on several variables like area of country, color chosen, surface finish, edge detail, type of sink and of course who does the installing.
If you have an irregularly shaped countertop or a kitchen island, then you'll have to convert the linear calculation into square feet.
Most other countertop materials are quoted in square feet, so for comparative purposes laminate will run $10 to $30 per square foot.
Method of Installation
Of course, the DIY way is the cheapest method for installation and can often be done for around $10 a square foot (laminate plus materials) or less if you go very basic with color and edge. Of course, you can spend quite a bit more if you chose a premium color.
Buying pre-fabricated, sectional laminate kitchen countertops with the laminate already attached to the particle board and the backsplash and edge molded into the form will limit your color choices, but will make installation much easier and faster.
Although the pre-fab sections will cost more than sheets, total installation costs can be similar or even cheaper in some cases.
Professional installation is recommended for the best fit and finish, but it will cost the most of course at around $40 - $60/linear ft. ($20 - $30/sq ft).
Sinks can present some problems. You are really best going with a drop-in sink.
Undermount sinks are possible, but it is difficult to keep the constant supply of water from seeping into the seams of the countertop laminate around the sink leading to warping and rotting of plywood or particle board substrate.
So, laminate countertops will never have the appeal, value or durability of a granite countertop, but considering that natural stone starts at around $45/sq foot... installing laminate countertops is a bargain offering unrivaled color and design possibilities, simple maintenance and easy installation.
back to Laminate Countertops

To countertop HOME ... from installing laminate countertops

Sours: https://www.countertopspecialty.com/installing-laminate-countertops.html
Now discussing:
Hush. -Igor covered his comrade's mouth with his hand. -Do you hear. Helicopter. A dead silence hung over the clearing.
2445
2446
2447
2448
2449