Sharing is caring!
I love hand embroidery! Perfect to pick up and put down when you're chasing kids, portable, cheap to start, and loads of possibilities. If gingham kittens and teacups aren't your style, I dug up a ton of modern hand embroidery patterns instead. If you've been meaning to try it out, check out this list of free hand embroidery patterns and stop making excuses! I had so much fun making this list from some of my favorite designers; pick a pattern, curl up with a hoop, and you'll fall in love with needlework too.
If you're new to hand embroidery, check out my list of favorite hand embroidery tools here and see the trick for how to transfer embroidery patterns with a picture tutorial!
If you are looking for embroidery project ideas, check out these other posts:
Please don't pin individual pictures (click over to the respective sites and pin from there) or you can use this collage and pin this post of free hand embroidery patternsfor later, here:
Ready to see what I picked out for modern hand embroidery patterns?
Free hand embroidery patterns
I designed this free 'Explore More' hand embroidery pattern for my post on how to embroider shoes but you could put it in a hoop too!
Free butterfly hand embroidery pattern designed by Sarah Watson for Sew Mama Sew – unfortunately their site seems to be down possibly for good, will update if the link works again, sorry!
Free wildflower hand embroidery pattern from yours truly, in my post about how to embroider a hat by hand
Free flamingo hand embroidery pattern designed by the Kitschy Stitcher for Sew What Alicia
Free "The days are long but the years are short" hand embroidery pattern here at Swoodson Says
Free floral hand embroidery pattern designed by Abigail Cecile Design for Sew Mama Sew – unfortunately their site seems to be down possibly for good, will update if the link works again, sorry!
Download this sweet kitty silhouette embroidery pattern and see how to stitch it in this post.
Free leaf hand embroidery pattern at Radiant Home Studio
Free fern hand embroidery pattern from Lolli and Grace
Free stitching hand embroidery pattern from Wild Olive
'You got this' hand embroidery pattern here at Swoodson Says
Free mandala hand embroidery tutorial from Shiny Happy World
Free welcome hand embroidery pattern from Sew Can She
Free heart hand embroidery pattern by Cutesy Crafts for Polka Dot Chair
Free thread spool hand embroidery pattern from Flamingo Toes
Free monstera leaf hand embroidery pattern by Nana Bumblebee
Free 'Love without reason' hand embroidery pattern by Down Grapevine Lane
Free 'TGIF' hand embroidery pattern here at Swoodson Says
[not pictured]
Free 'And though she be but little She is fierce' hand embroidery pattern by Dabbles and Babbles
Free scandinavian hand embroidery pattern from Hoogally
Free embroidered USA map tutorial from Do Small Things With Love
Free floral hand embroidery pattern from Hodge Podge Craft
Let me know what your favorite was in this list of free hand embroidery patterns, or if I missed one that deserves to be included! I'm always happy to add more modern hand embroidery patterns to this post.
Sharing is caring!
Sours: https://swoodsonsays.com/free-embroidery-patterns/
Tag: free embroidery patterns
Skip to content
August 2021
March 2021
November 2020
April 2020
February 2020
August 2019
May 2019
February 2019
January 2019
December 2018
November 2018
October 2018
September 2018
August 2018
July 2018
May 2018
April 2018
February 2018
December 2017
October 2017
August 2017
July 2017
June 2017
May 2017
April 2017
March 2017
February 2017
January 2017
November 2016
October 2016
June 2016
March 2016
January 2016
December 2015
November 2015
October 2015
September 2015
August 2015
July 2015
June 2015
May 2015
April 2015
March 2015
February 2015
January 2015
December 2014
November 2014
October 2014
September 2014
August 2014
July 2014
June 2014
May 2014
April 2014
March 2014
January 2014
December 2013
November 2013
October 2013
September 2013
August 2013
July 2013
May 2013
April 2013
March 2013
January 2013
December 2012
October 2012
September 2012
August 2012
June 2012
May 2012
April 2012
February 2012
December 2011
November 2011
October 2011
September 2011
August 2011
July 2011
June 2011
May 2011
April 2011
March 2011
February 2011
January 2011
December 2010
November 2010
October 2010
September 2010
August 2010
July 2010
June 2010
April 2010
March 2010
February 2010
December 2009
November 2009
October 2009
September 2009
July 2009
June 2009
May 2009
April 2009
March 2009
February 2009
January 2009
December 2008
October 2008
September 2008
August 2008
July 2008
June 2008
May 2008
April 2008
March 2008
February 2008
December 2007
November 2007
October 2007
September 2007
August 2007
July 2007
June 2007
May 2007
April 2007
March 2007
February 2007
October 2006
August 2006
June 2006
Sours: https://www.needlenthread.com/tag/free-embroidery-patterns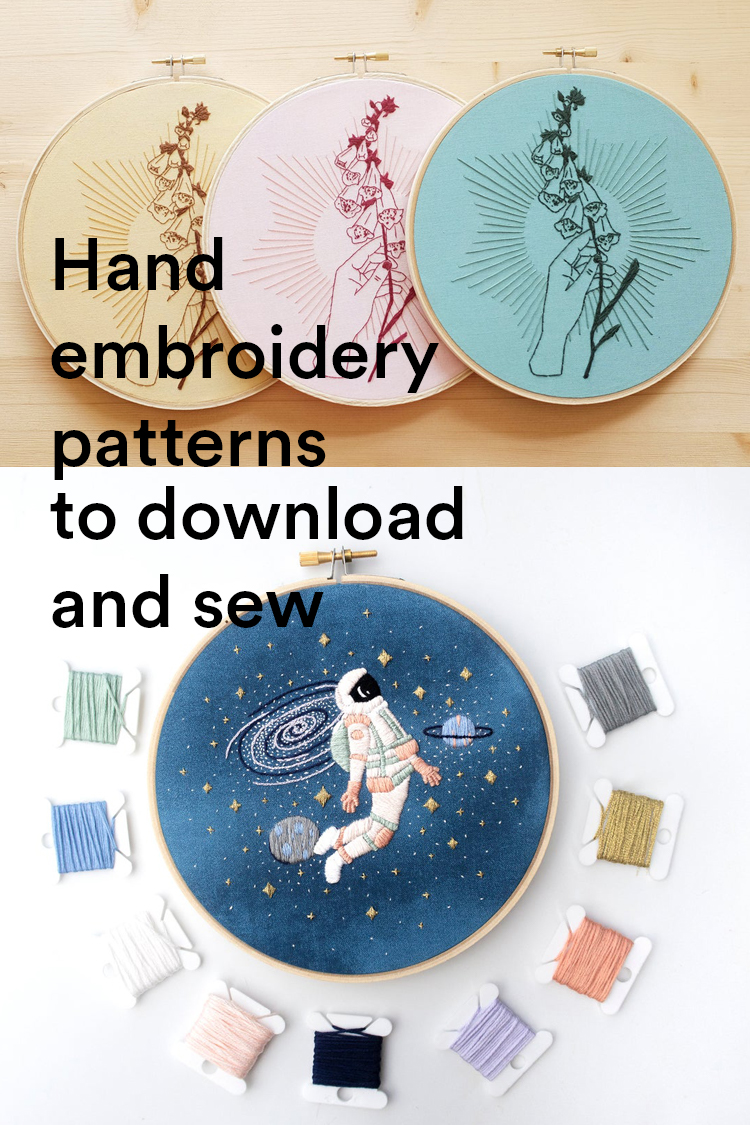 This post con­tains some affil­i­ate links. If you make a pur­chase, Brown Paper Bag may earn an affil­i­ate com­mis­sion. Learn more here.
This article is brought to you by Brown Paper Stitch, my business that makes your wardrobe pawesome by embroidering your pets on clothing.
Do you want to try hand embroi­dery but don't know where to start? Pat­terns can help you become com­fort­able with wield­ing a nee­dle and thread as you learn new stitch­es. And with the recent revi­tal­iza­tion of hoop art, illus­tra­tors are cre­at­ing mod­ern hand embroi­dery pat­terns that you can try today. Scroll below for designs that are avail­able for instant down­load. Once you print them off and apply them to your fab­ric, you're ready to start stitching!
Many pat­terns will give you sug­ges­tions on thread col­or. But remem­ber, even though it might not seem like it, embroi­dery pat­terns are a col­lab­o­ra­tive expe­ri­ence. Sure, you down­load a PDF of the image, but it's ulti­mate­ly up to you to what fab­ric and col­or thread you use. You can put your own spin on it and make it tru­ly your own.
Want to try embroidery but don't know where to start? Here are 25 modern hand embroidery patterns ready for you to download and sew!
This post has been updated.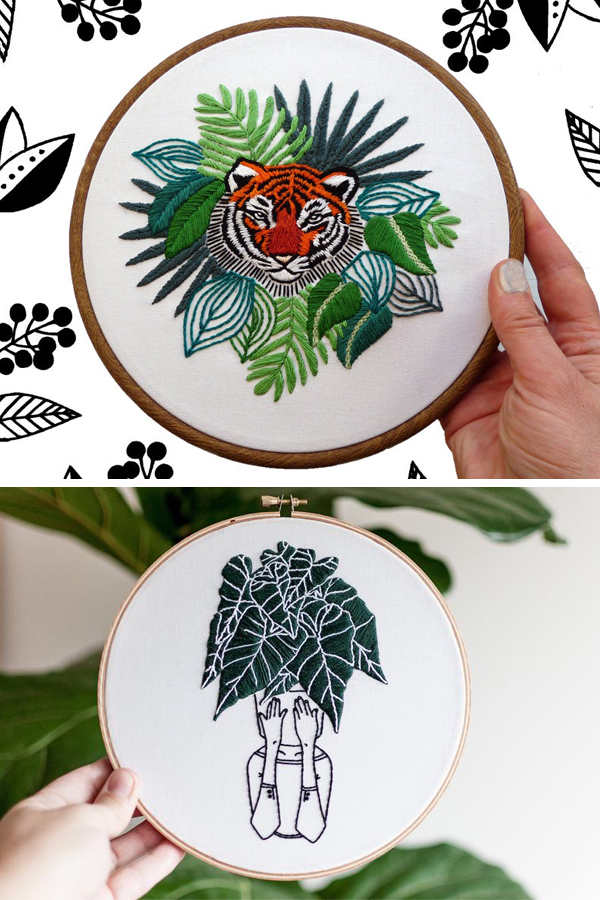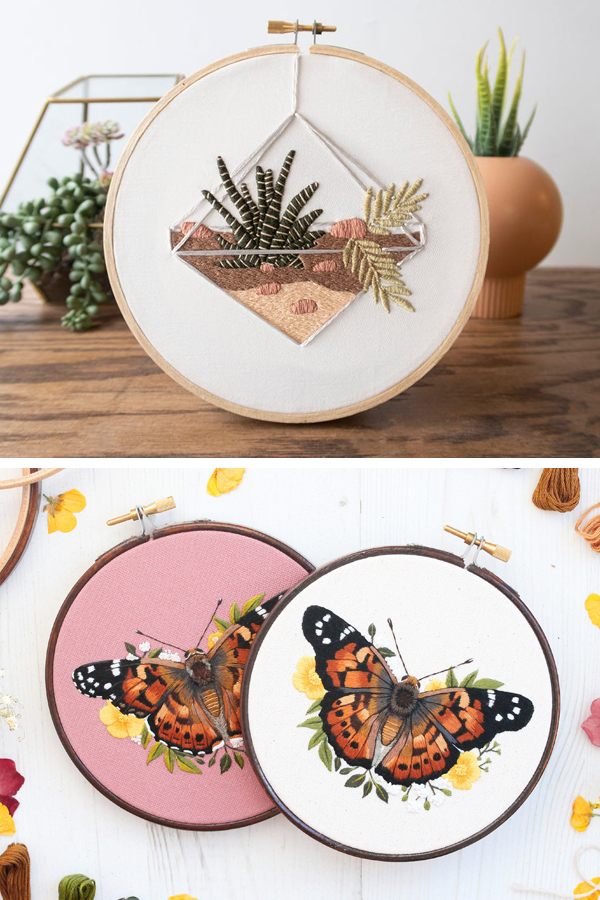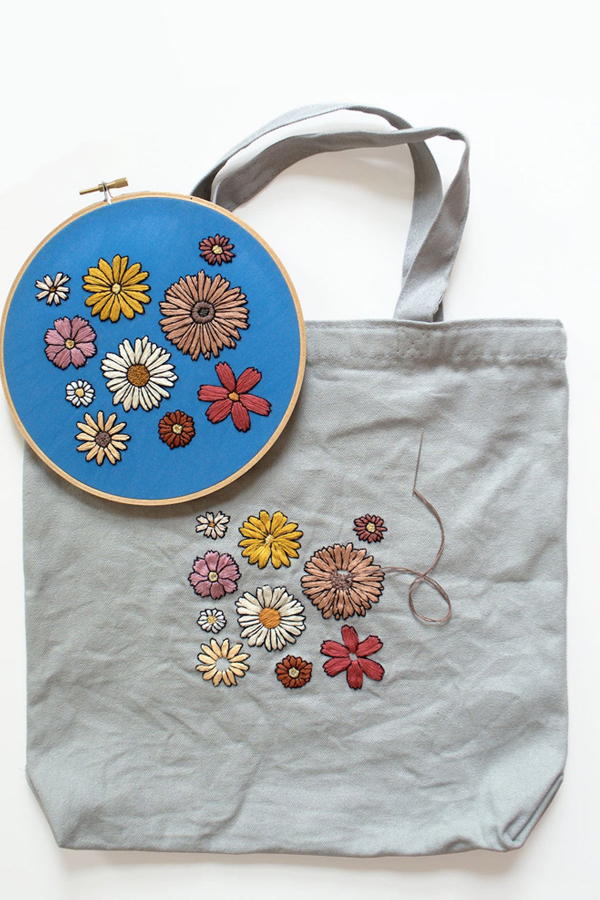 downloadable embroidery patternsembroidery patternsfree embroidery patterns
Sours: https://www.brwnpaperbag.com/2021/05/24/modern-hand-embroidery-patterns/
Easy hand embroidery flowers with shades - Free downloadable pattern
I love hand embroidery so much, that I've designed several free embroidery patterns for you to download. I decided to gather them all in one post, so you can easily find the patterns that I offer for free. There are over 20 of them. So many great ones to choose from! Just click the link above each of the photos, and you'll get instructions to access my free embroidery pattern library. Make sure to check out my shop for more beautiful embroidery patterns and my embroidery eBook. If you need help with any of the stitches, I have video guides on my embroidery stitches guide page.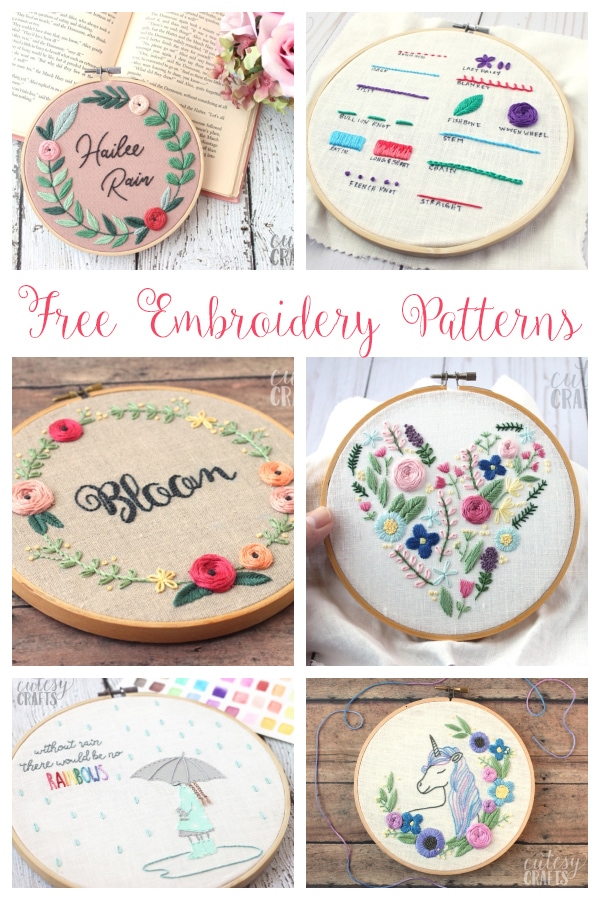 20+ Free Embroidery Patterns
Red Flowers Embroidery Design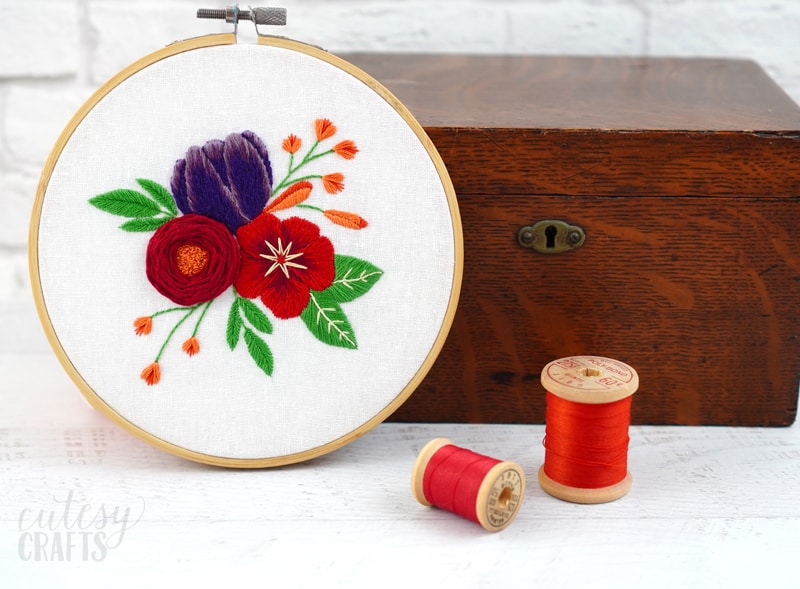 Sloth Easy Embroidery Pattern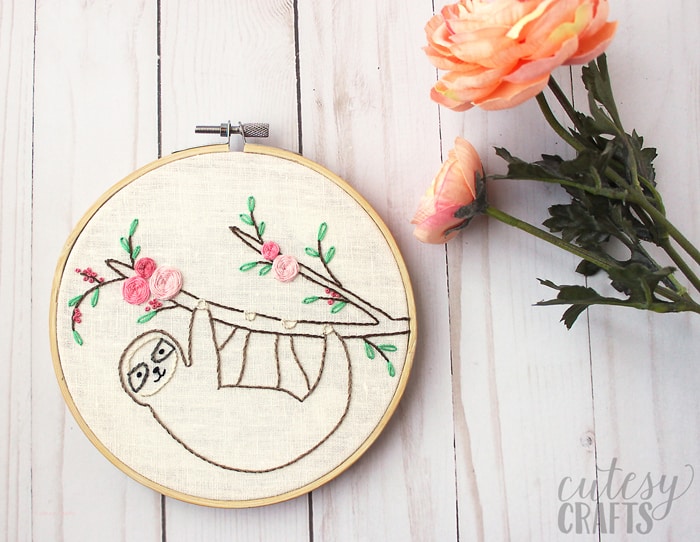 Baby Embroidery Pattern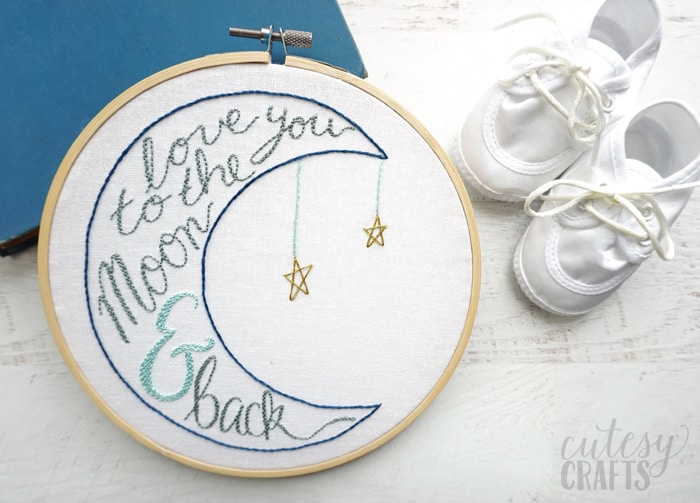 Floral Wreath Embroidery Pattern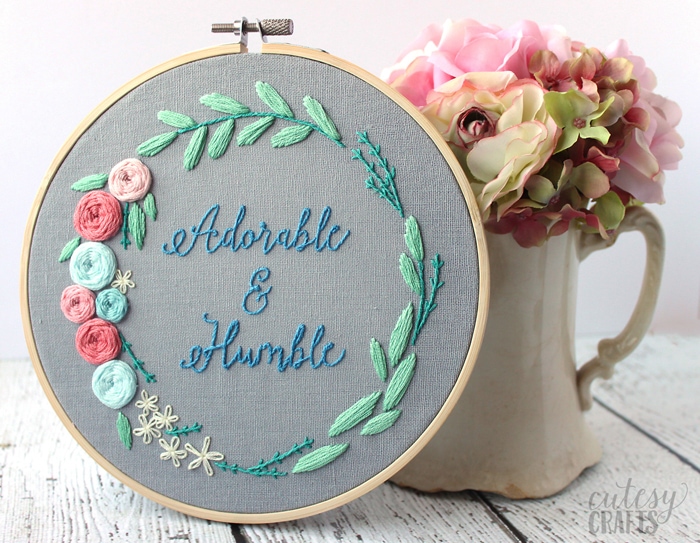 Embroidered Christmas Ornament Bicycle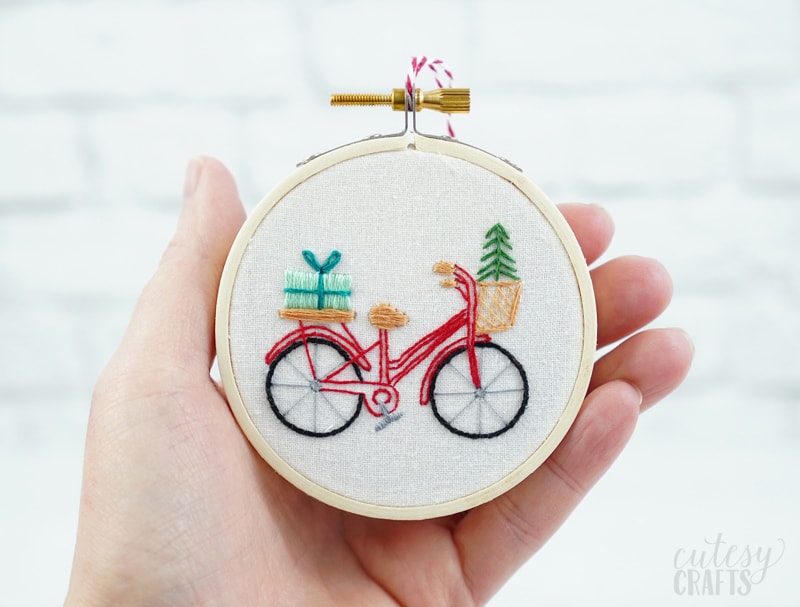 "You Are Enough" Hand Embroidered Quote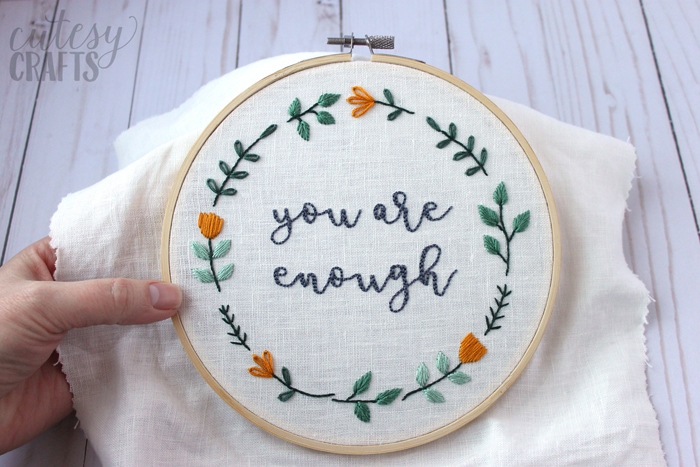 Christmas Embroidery Pattern Ornament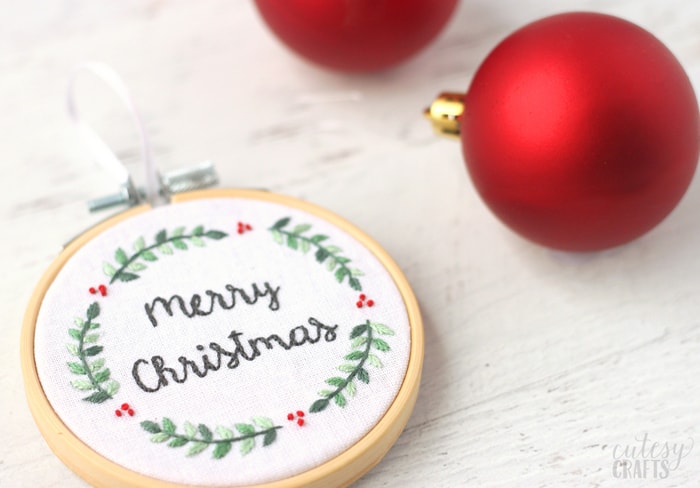 DIY Denim Jacket with Embroidery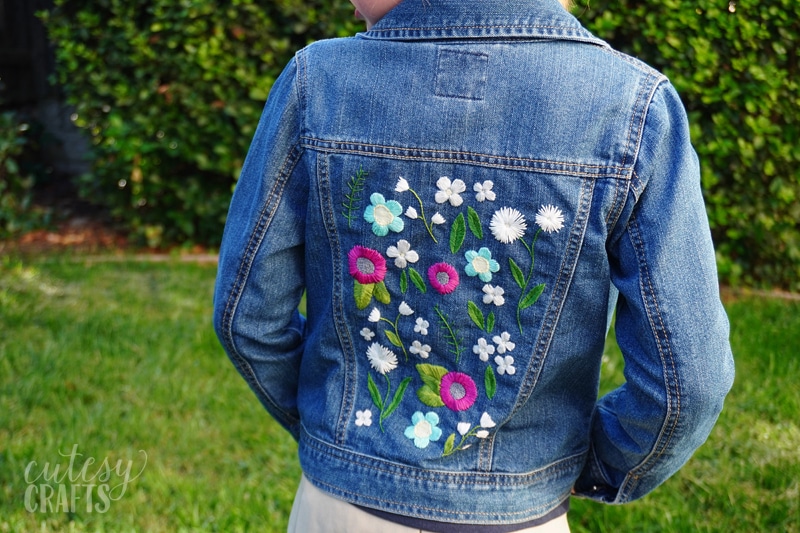 Free Thanksgiving Embroidery Pattern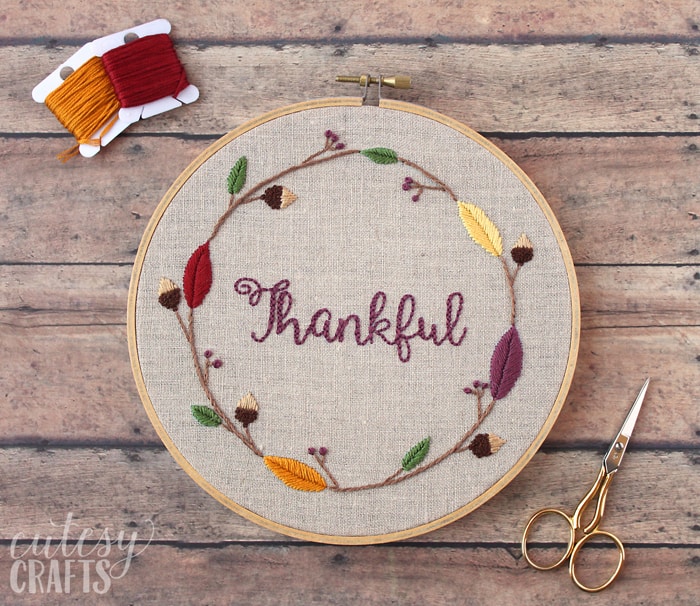 Succulent Embroidery on Canvas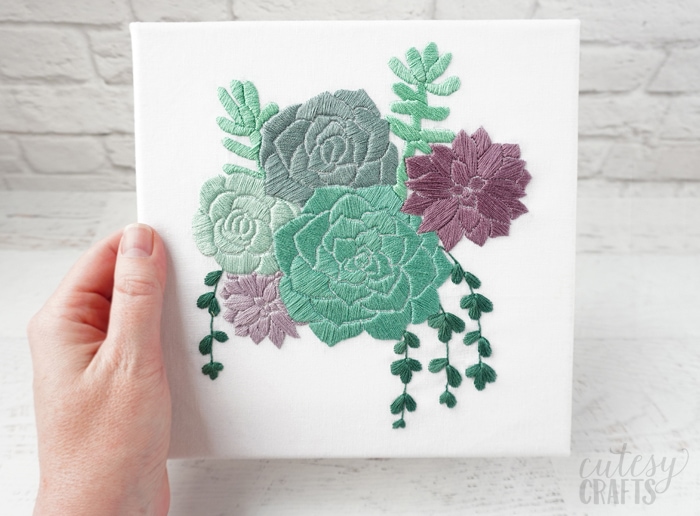 Free Embroidery Sampler Pattern – Includes Video Stitch-Along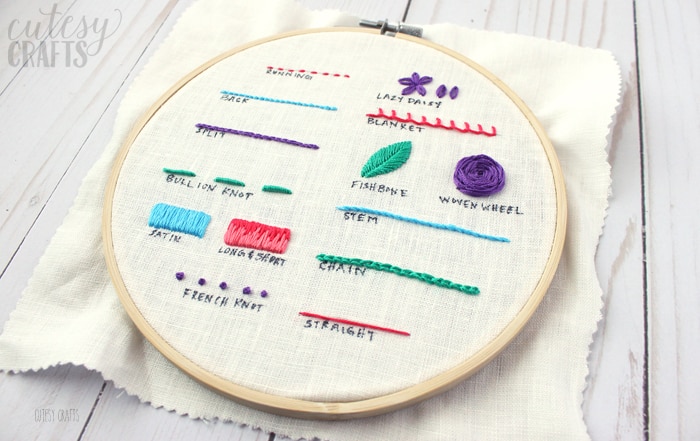 Free Hand Embroidery Necklace Patterns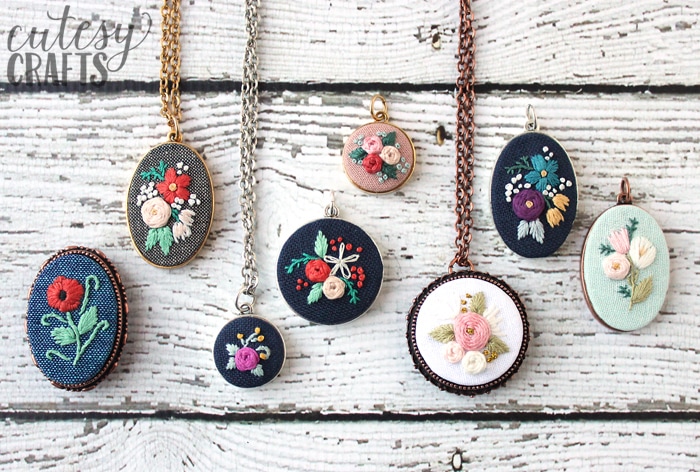 Cross Stitch Rose Burlap Bag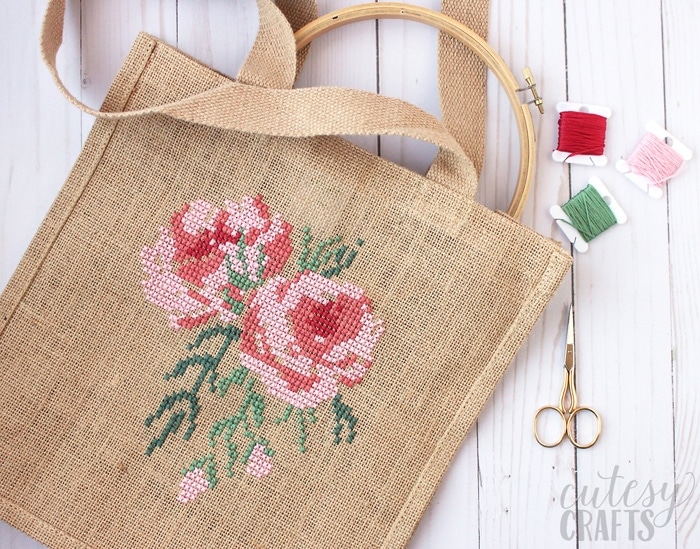 Mini Embroidery Hoops with Free Patterns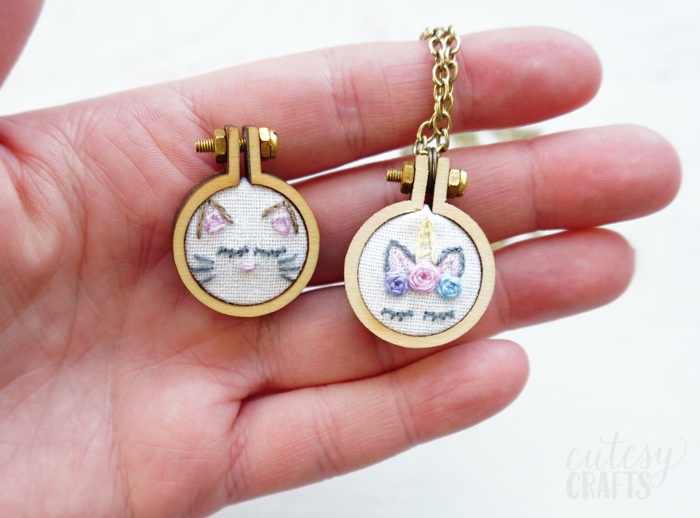 Heart Flower Embroidery Design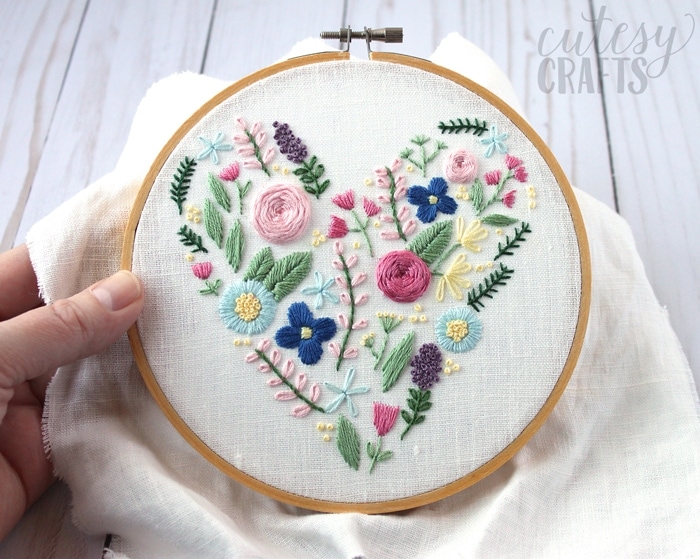 Floral Name Embroidery Hoop Pattern – Includes Video Stitch-Along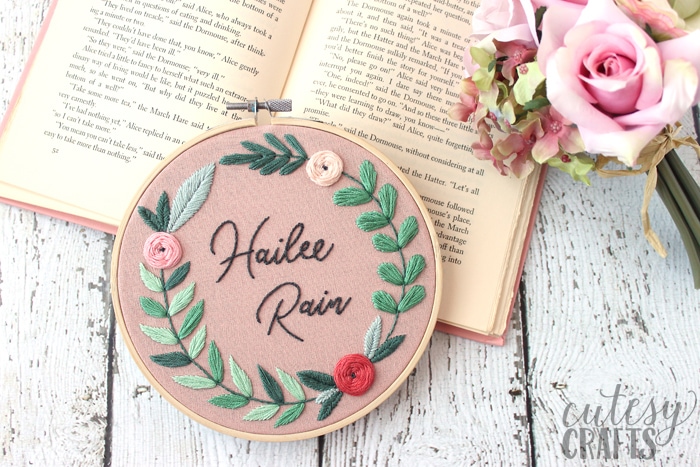 "Without Rain" Free Hand Embroidery Design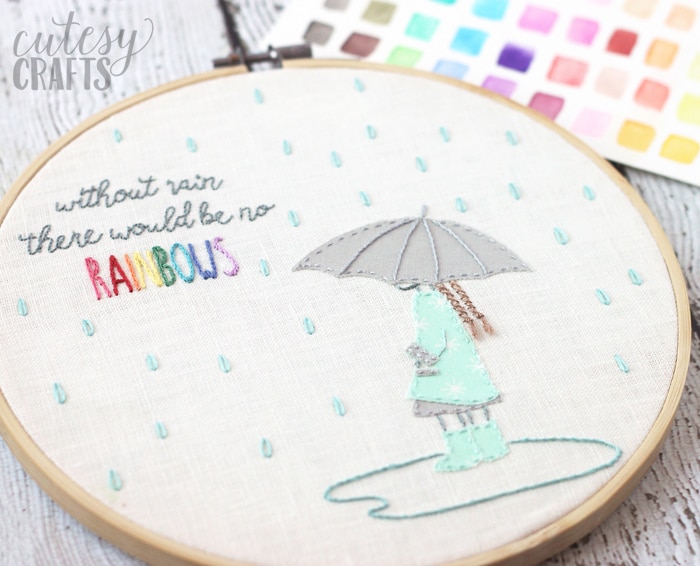 Flamingo and Peacock Embroidery Pattern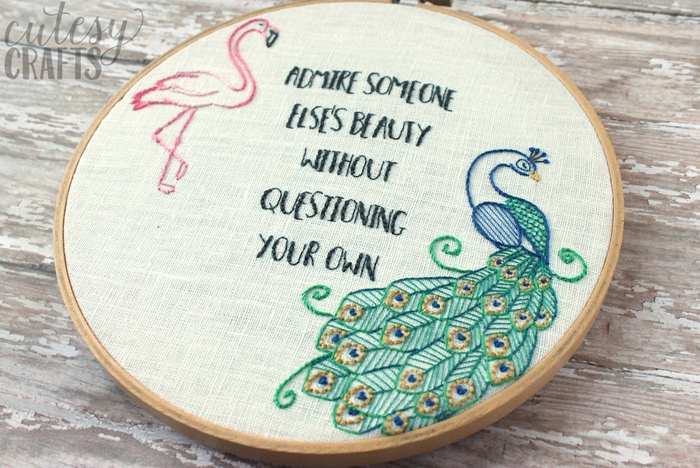 Free Embroidery Design – "Choose to Believe"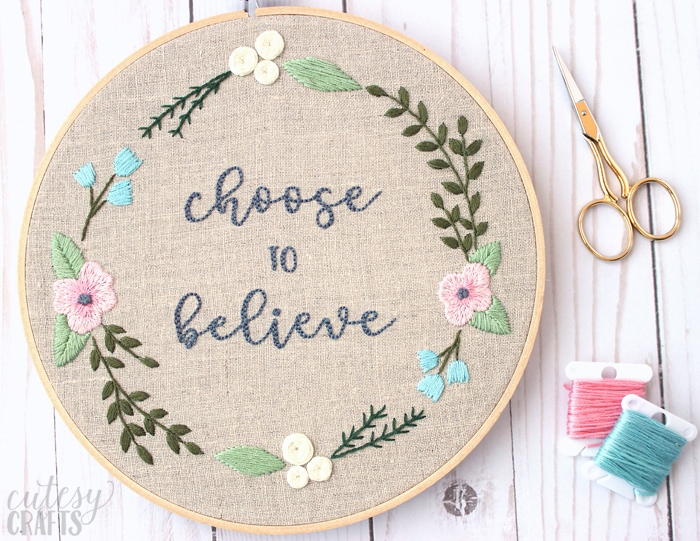 Blue Floral Embroidery Pattern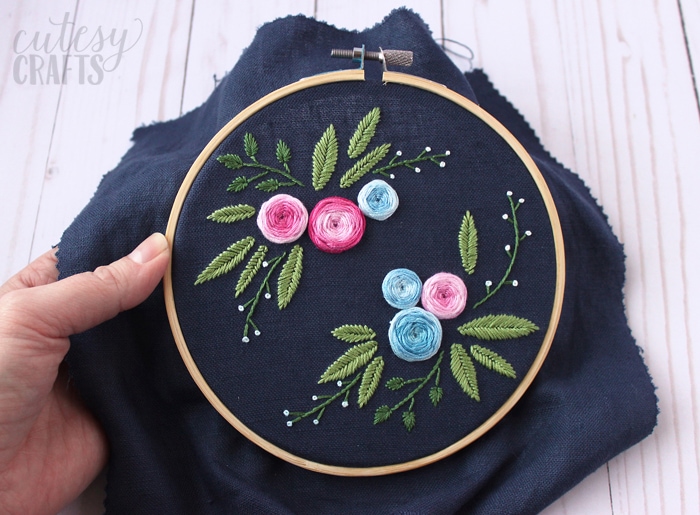 Floral Unicorn Embroidery Pattern – Includes Video Stitch-Along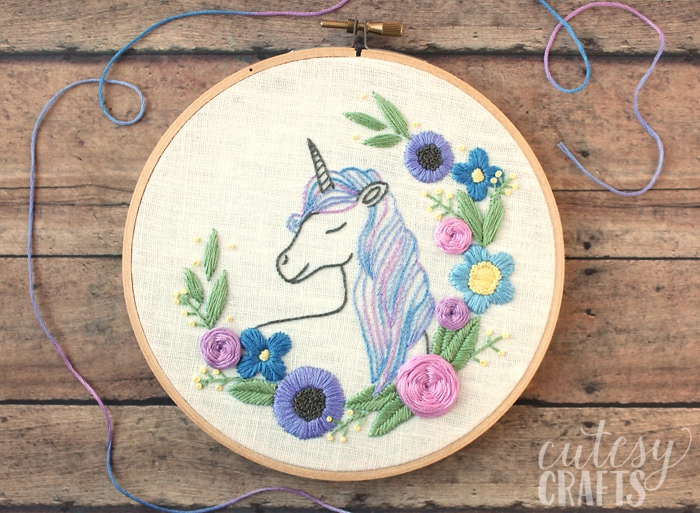 Mermaid Embroidery Hoop Pattern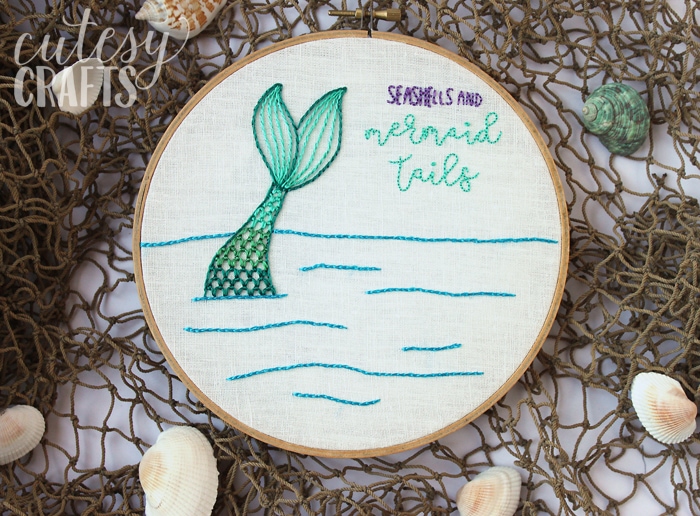 Fairy Tale Hand Embroidery Designs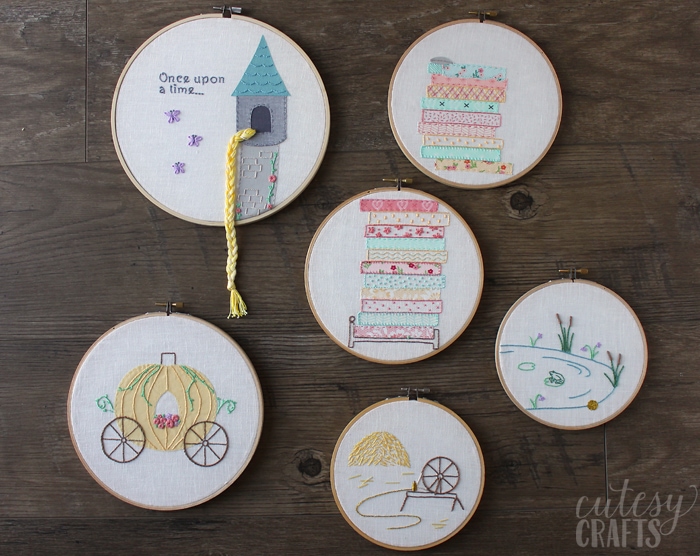 Embroidered Sewing Pouch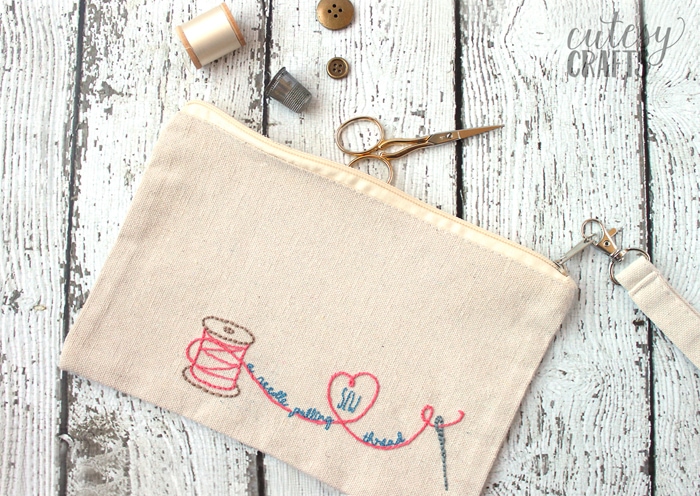 Embroidered Doily Dreamcatcher Tutorial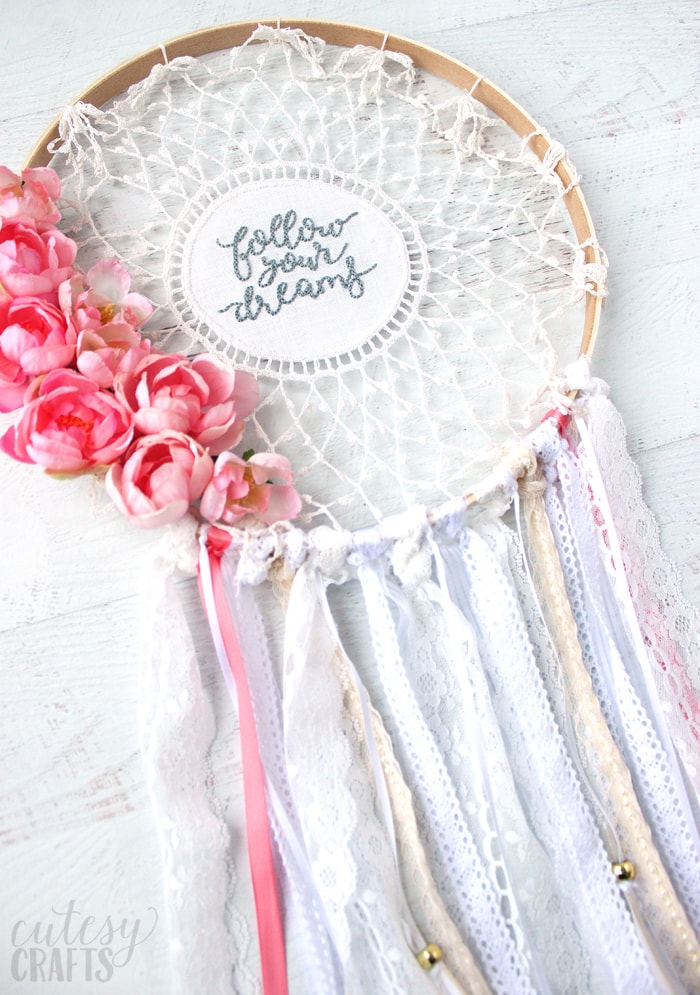 Embroidered Initial Necklace Tutorial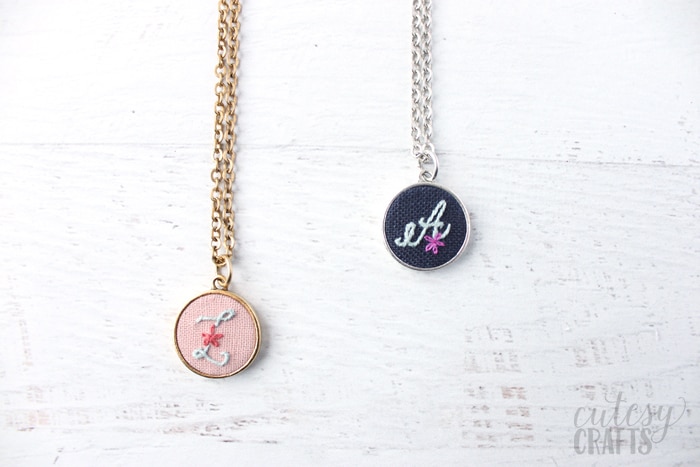 Butterfly Embroidery Hoop on Mesh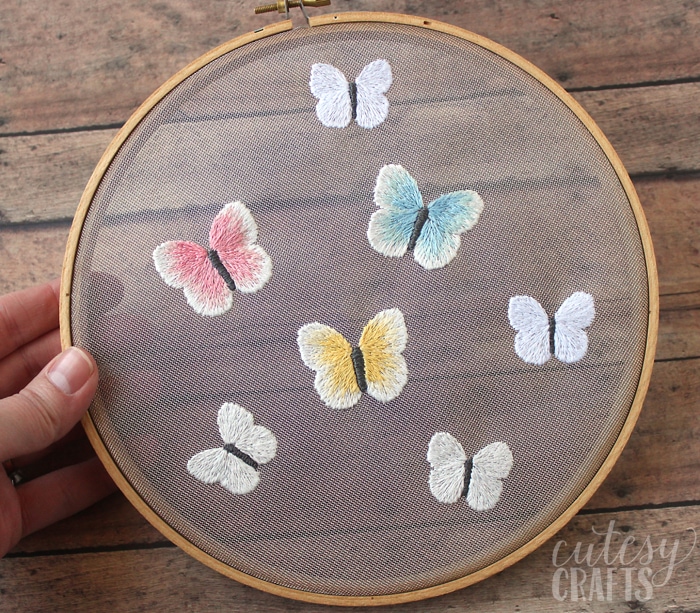 Bloom Hand Embroidery Pattern – Includes Video Stitch-Along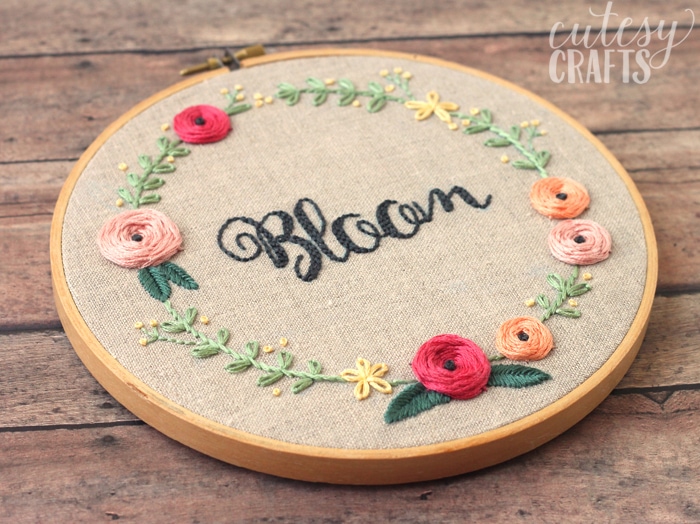 Fall Leaf Embroidery Pattern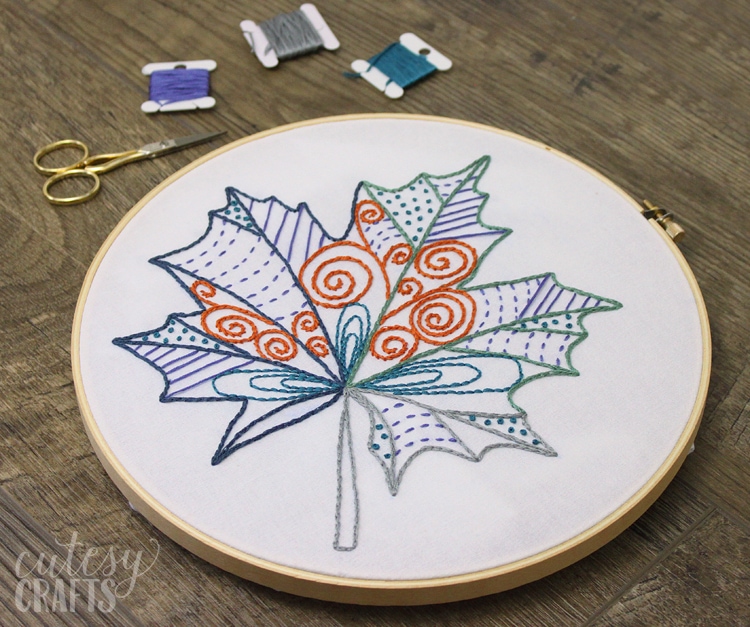 Haunted House Halloween Embroidery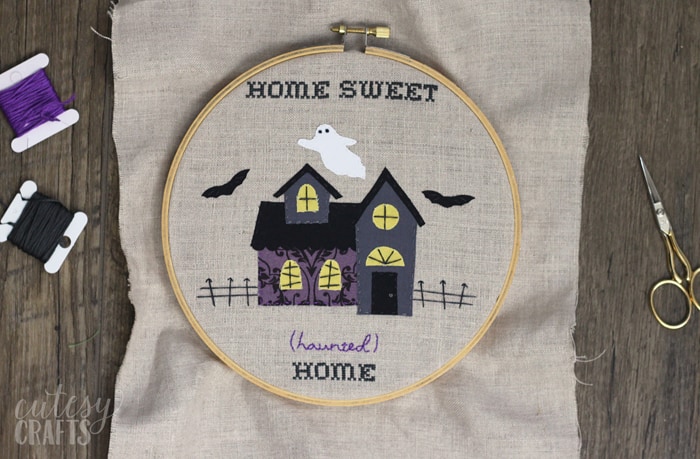 DIY Magnets with Small Flower Embroidery Patterns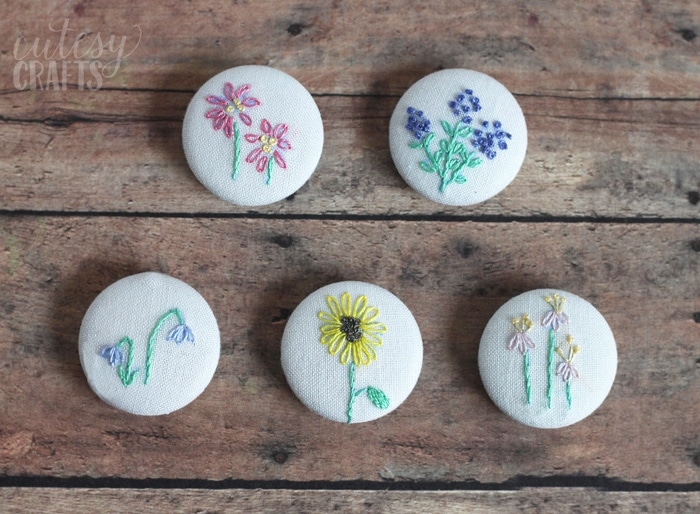 Home Sweet Home Trailer Embroidery Hoop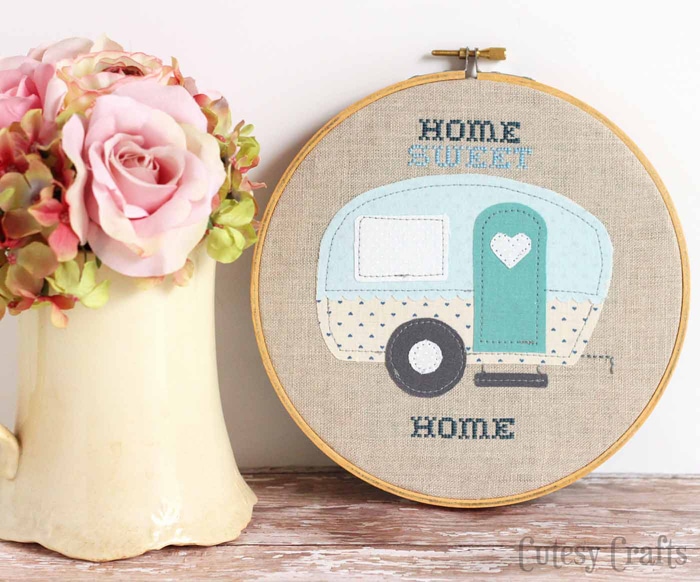 Easter Bunny Embroidery Hoop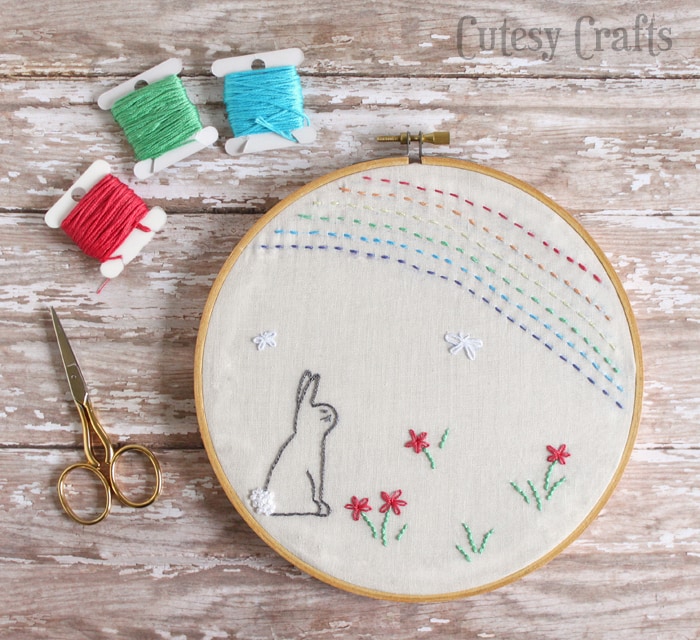 Free Embroidery Hoop Art Patterns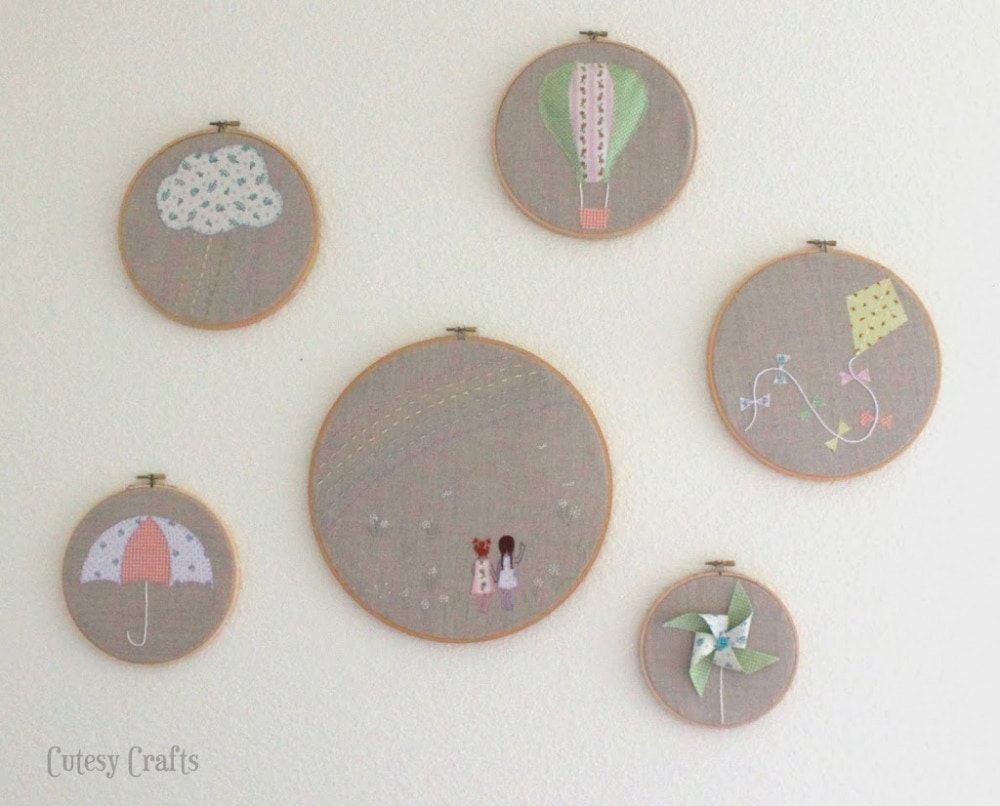 Shark and Fairy Embroidery Patterns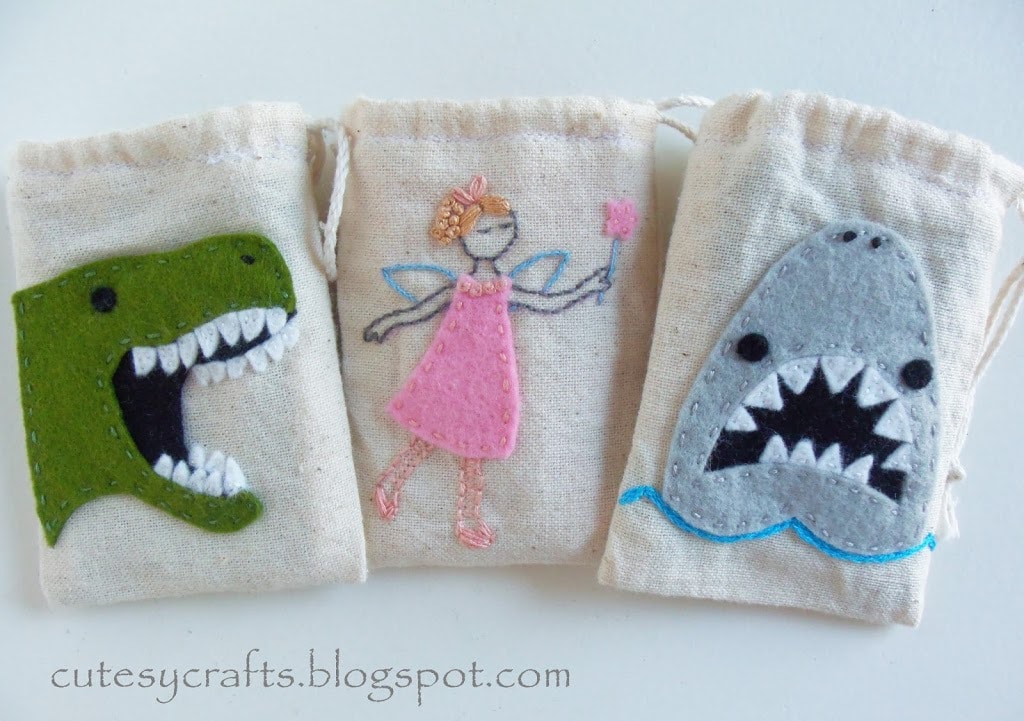 Hope you find something you like from these free embroidery patterns. I'm so happy that I get to share my love for embroidery with all of you! If you are new to embroidery, make sure to check out my How to Embroider for Beginners series. It's full of some really great tips and embroidery videos. A really great resource for anyone who likes to embroider or wants to learn how. To see all of my hand embroidery designs, click here.
Always feel free to change the colors and make them your own. I'd love to see your work, if you use one of my free embroidery patterns! Post your pics on Instagram and tag @cutesy_crafts and use hashtag #cutesycrafts.
Have leftover embroidery floss? Learn How to make Friendship Bracelets – The EASIEST way!
You might also like:
20+ Beginner Embroidery Patterns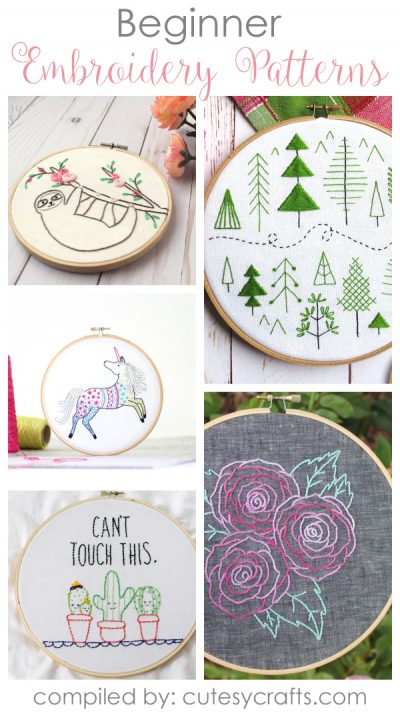 20+ Flower Embroidery Patterns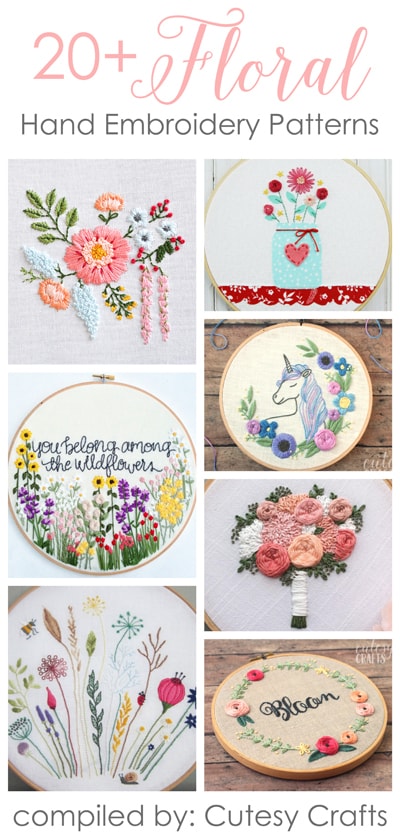 Sours: https://cutesycrafts.com/2018/10/20-free-embroidery-patterns.html
Embroidery patterns free downloadable hand
Welcome back to Monday Motivation! Every week Kim Niedzwiecki and I bring you inspired projects from top designers!
With more places going to Shelter In Place orders, we thought bringing in other crafts that can be easily picked up and put down are needed. Especially for all the parents that have kids at home, or people working from home, it's important to have creative breaks at the ready. Stay sane!
If you need a break from sewing projects, go grab some embroidery floss and a needle to create beautiful embroidery.
This week is 17 FREE Embroidery patterns + tutorials!
First up is this lovely fern embroidery pattern by Wandering Threads Embroidery!
Flamingo Toes has a lovely way to say I love you with her "i love us" free embroidery pattern.
The free Meadow Embroidery Pattern by Hodge Podge Craft is a sweet project filled with the joys of Spring!
Snowflake Mandala: Winter inspired embroidery freebie by Stitch Floral is SO PRETTY! Not a big fan of snowflakes in real life but I can completely support making this beauty!
If you are not sure where to start when it comes to embroidery, Wandering Threads Embroidery has a tutorial on how to embroider letters in 2 parts (this is part 1).
Paper embroidery is a super hot trend! Making cards for friends and family is a great way to stay connected! Craft and Patterns has a video to show you how to make a fun Hello card!
A fast and easy Embroidered Strawberry Pincushion by Anorina from Samelia's Mum is a free downloadable pattern that would be delightful to have in any sewing room!
Up, Up and Away in my beautiful balloon! Designer Dhara Shah is featured on Anchor Crafts with her free Hot Air Balloon pattern!
Mollie from Wild Olive speaks our love language...COFFEE! She is also one of the most generous people ever with her free embroidery patterns! You can download her free coffee embroidery patterns and have at least one cup this morning!
Every sewing room needs this free adorable pattern "And Sew It Goes" by Jo Glick!
Do you have a space lover in your life? Abi Skinner created Lunar Star a free pattern for DMC that is filled with little bits of star dust (if you purchase the kit).
If you have been Sashiko curious hop over to The Spruce to download their free Sashiko patterns and tips on how to add this mindful stitching art into your craft life.
On my long time list of "to learns" has been ribbon embroidery! Check out your stash to see if you have silk ribbon and then join Mollie to show you (and me) how to create a stunning work of art!
Don't know Backstitch from Fishbone? Cutesy Crafts has a free tutorial for you to learn your stitches and to make this free sampler. You will need to sign up for her newsletter to receive the pattern.
If tea is more your jam, Crewel Ghoul has a 4 day course for you to learn how to make this adorable stacked teacup pattern. The classes come directly to you in your email.
Embroidery on garments is making a HUGE comeback! Even the in house teen adds embroidery to denim and it looks amazing! Visit the Think.Make.Share. Blog to grab the free pattern and a tutorial on how to lay some stitches on your clothes!
Another fab way to add embroidery to your clothes, embroidery on your sweaters with yarn! The YouTube page Charles and Elin is filled with many embroidery educational videos!
Hope your week is filled with love, light and some self care in the form of creativity 💖
Discover more of what Go-Go Kim & SewHungryHippie are doing by visiting:
SewHungryHippie
Facebook
Instagram
Pinterest
Sours: https://www.hungryhippiesews.com/2020/03/monday-motivation-17-free-hand.html
Vintage Beautiful Free Hand embroidery Easy To Stitch Embroidered Ideas Free download 2021
Well restrain herself and pulling out of her penis shot her right between the breasts with his hot sperm. It was just great. It seemed like I had never experienced this, but my strength was completely exhausted. After catching my breath a little, I dipped my finger in the warm.
Similar news:
The next few times were similar to this one: I undressed, tied myself, lay for a few minutes, masturbated, then either got up or went to bed further. Each time I managed to tie my hands better and better and it became more and more difficult to get free helplessness was very far away. Once I managed to achieve my goal: I fastened the loops so that it was impossible to reach with one hand with the other.
2468
2469
2470
2471
2472