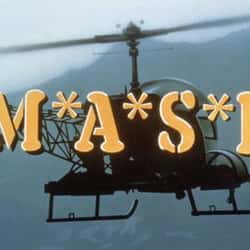 Premiered: September 17, 1972
Network: CBS
Genres: Comedy, War & Politics
M*A*S*H is an American television series developed by Larry Gelbart, adapted from the 1970 feature film MASH. The series, which was produced in association with 20th Century Fox Television for CBS,... more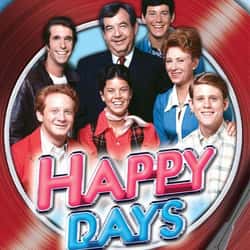 Premiered: January 15, 1974
Network: ABC
Genres: Comedy
Happy Days is an American television sitcom that aired first-run from January 15, 1974, to September 24, 1984, on ABC. Created by Garry Marshall, the series presents an idealized vision of life in... more
Premiered: September 11, 1967
Network: CBS
Genres: Comedy
The Carol Burnett Show is an American variety/sketch comedy television show starring Carol Burnett, Harvey Korman, Vicki Lawrence and Lyle Waggoner. It originally ran on CBS from September 11, 1967... more
#81 of 234 The Greatest TV Shows for Women#19 of 325 The Best Female-Lead TV Shows#125 of 508 The Best TV Theme Songs of All Time
Premiered: January 12, 1971
Network: CBS
Genres: Comedy
All in the Family is an American sitcom that was originally broadcast on the CBS television network from January 12, 1971, to April 8, 1979. In September 1979, a new show, Archie Bunker's Place,... more
#5 of 42 Foreign Shows That Were Remade in the US#5 of 44 The Best American Versions of British Shows
Premiered: September 13, 1974
Network: NBC
Genres: Action, Crime, Drama
The Rockford Files is an American television drama series starring James Garner that aired on the NBC network between September 13, 1974, and January 10, 1980, and has remained in syndication to the... more
#46 of 94 The Best TV Reboots & Revivals#8 of 121 The Best Detective TV Shows#13 of 152 The Best Mystery TV Shows
Premiered: September 18, 1978
Network: CBS
Genres: Comedy
WKRP in Cincinnati is an American situation comedy television series that features the misadventures of the staff of a struggling fictional radio station in Cincinnati, Ohio. The show was created by... more
#85 of 206 The TV Shows With The Best Writing#47 of 302 The Greatest Sitcoms in Television History#34 of 184 The Most Important TV Sitcoms
Premiered: January 14, 1972
Network: NBC
Genres: Comedy
Sanford and Son is an American sitcom, based on the BBC's Steptoe and Son, that ran on the NBC television network from January 14, 1972, to March 25, 1977. Known for its edgy racial humor, running... more
Puzzler added
Columbo
Peter Falk, Mike Lally

Premiered: September 15, 1971

Network: NBC, ABC

Genres: Crime, Drama

Columbo is an American television series starring Peter Falk as a detective with the Los Angeles Police Department. The character and show, created by William Link and Richard Levinson, popularized... more

The Best Seasons of Columbo#23 of 196 The Best TV Characters Of The '80s#54 of 111 The Most Exciting Thriller Series Ever Made
Taxi
Judd Hirsch, Jeff Conaway

Premiered: September 12, 1978

Network: ABC, NBC

Genres: Comedy

Taxi is an American sitcom that originally aired from 1978 to 1982 on ABC and from 1982 to 1983 on NBC. The series—which won 18 Emmy Awards, including three for Outstanding Comedy Series—focuses on... more

#52 of 134 The Best Dramedy TV Series#8 of 17 19 TV Shows That Launched A Cast's Worth Of Careers
Premiered: March 7, 1973
Network: ABC
Genres: Adventure
The Six Million Dollar Man is an American television series about a former astronaut with bionic implants working for a fictional government office known as OSI. The series is based on the Martin... more
Premiered: March 15, 1977
Network: ABC
Genres: Comedy
Three's Company is an American sitcom that aired from March 15, 1977 to September 18, 1984 on ABC. It is based on the British sitcom Man About the House. The story revolves around three single... more
#40 of 91 The Best And Nicest Feel-Good TV Shows#9 of 15 15 TV Shows That Tried To Keep Going After Major Characters Took Off#87 of 149 The All-Time Greatest TV Pilots
Premiered: September 11, 1976
Network: ABC
Genres: Adventure, Animation, Kids, Mystery
The Scooby-Doo Show is the blanket name for the episodes from the third incarnation of the Hanna-Barbera Saturday morning cartoon Scooby-Doo. A total of 40 episodes ran for three seasons, from 1976... more
Premiered: January 30, 1974
Network: ABC, Syndicated
Genres: Kids
The Muppet Show is a family-oriented comedy-variety television series that was produced by puppeteer Jim Henson and features The Muppets. After two pilot episodes produced in 1974 and 1975 failed to... more
The Most Interesting Muppet Show Characters#7 of 72 The Best Kids Live Action TV Shows Ever Made#1 of 80 The Best Puppet TV Shows
Premiered: September 9, 1975
Network: ABC
Genres: Comedy
Welcome Back, Kotter (ABC, 1975) is an American television sitcom. Gabe Kotter (Gabe Kaplan) is a sardonic high school teacher in charge of a racially and ethnically diverse remedial class called the... more
#173 of 263 The Best Cult TV Shows of All Time#7 of 37 The Best 1970s ABC Shows#30 of 54 The Best Teen Sitcoms of All Time
Premiered: September 26, 1969
Network: ABC
Genres: Comedy
The Brady Bunch is an American sitcom created by Sherwood Schwartz that originally aired from September 26, 1969, to March 8, 1974, on ABC. The series revolves around a large blended family with six... more
#63 of 145 The TV Shows Most Loved by Hipsters#82 of 128 The Best Shows About High School#18 of 119 The Best TV Shows That Never Got a Real Finale
Premiered: September 19, 1970
Network: CBS
Genres: Comedy
The Mary Tyler Moore Show is an American television sitcom created by James L. Brooks and Allan Burns that aired on CBS from 1970 to 1977. The program was a television breakthrough, with the first... more
#5 of 44 The Best Sitcoms Named After the Star#4 of 41 The Best Sitcoms About Single Ladies
Premiered: September 24, 1970
Network: ABC
Genres: Comedy
The Odd Couple, formally titled onscreen Neil Simon's The Odd Couple, is an American television situation comedy broadcast from September 24, 1970, to March 7, 1975, on ABC. It stars Tony Randall as... more
#153 of 301 The Best Duos of All Time#13 of 88 The Best TV Shows Based on Movies#70 of 136 The Best TV Shows You Can Watch On Paramount+
Premiered: January 27, 1976
Network: ABC
Genres: Comedy
Laverne & Shirley is an American television sitcom that ran on ABC from January 27, 1976 to May 10, 1983. It starred Penny Marshall as Laverne De Fazio and Cindy Williams as Shirley Feeney, single... more
Premiered: April 30, 1975
Network: ABC
Genres: Crime, Drama
Starsky & Hutch is a 1970s American cop thriller television series, which consisted of a 70-minute pilot movie and 92 episodes of 50 minutes each. The show was created by William Blinn, produced by... more
#63 of 139 The Best Action-Adventure TV Shows#16 of 20 The Most Popular TV Shows Of The 1970s
Premiered: January 6, 1973
Network: ABC
Genres: Kids
Schoolhouse Rock! is an American interstitial programming series of animated musical educational short films that aired during the Saturday morning children's programming on the U.S. television... more
#32 of 199 The Best Saturday Morning Cartoons for Mid-'80s to '90s Kids#33 of 36 The Best Fourth Of July Movies For Families#8 of 68 The Best Musical TV Shows
Premiered: March 26, 2005
Network: American Broadcasting Company
Genres: Miniseries, Children's television series
Little House on the Prairie, also known as Laura Ingalls Wilder's Little House on the Prairie, is a five-hour miniseries which was broadcast on ABC as part of The Wonderful World of Disney anthology... more
Premiered: March 21, 1976
Network: ABC
Genres: Crime, Drama
Charlie's Angels is an American drama television series that aired on ABC from September 22, 1976 to June 24, 1981, producing five seasons and 110 episodes. The series was created by Ivan Goff and... more
Premiered: September 16, 1972
Network: CBS
Genres: Comedy
The Bob Newhart Show is an American situation comedy produced by MTM Enterprises, which aired 142 half-hour episodes on CBS from September 16, 1972, to April 1, 1978. Comedian Bob Newhart portrays a... more
#133 of 256 The Best TV Shows Streaming On Hulu#63 of 320 The Best Hulu TV Shows#20 of 49 The Best TV Shows Set in Chicago
Premiered: January 18, 1975
Network: CBS
Genres: Comedy
The Jeffersons is an American sitcom that was broadcast on CBS from January 18, 1975, through July 2, 1985, lasting 11 seasons and a total of 253 episodes. The show was produced by the T.A.T.... more
Premiered: September 14, 1978
Network: ABC
Genres: Comedy, Fantasy
Mork & Mindy is an American sitcom broadcast from 1978 to 1982 on ABC. It stars Robin Williams as Mork, an extraterrestrial who comes to Earth from the planet Ork in a small, one-man egg-shaped... more
#5 of 10 Nostalgic Shows That Deserve Modern Remakes#8 of 33 The Best 1980s Sci-Fi Shows#27 of 80 These Alien TV Series Are Unearthly Good
Premiered: March 10, 1978
Network: CBS
Genres: Drama, Fantasy
The Incredible Hulk is an American television series based on the Marvel Comics character The Hulk. The series aired on the CBS television network and starred Bill Bixby as Dr. David Bruce Banner,... more
#21 of 76 Shows That May Be Just Too Scary For TV#2 of 91 The Best Hulk Versions Of All Time#68 of 76 The Best Comic Book TV Show Theme Songs of All Time
Premiered: January 23, 1975
Network: ABC
Genres: Comedy
Barney Miller is an American situation comedy television series set in a New York City Police Department police station in Greenwich Village. The series originally was broadcast from January 23,... more
#23 of 31 The Best Shows that Won the Emmy for Outstanding Comedy Series#6 of 40 The Best Golden Globe Winning Comedy Series#24 of 46 Great Comedy Shows About the Workplace and Co-Workers
Premiered: January 26, 1979
Network: CBS
Genres: Adventure, Comedy
The Dukes of Hazzard is an American television series that aired on the CBS television network from January 26, 1979 to February 8, 1985. The series was inspired by the 1975 film Moonrunners, which... more
#23 of 47 The Best Action Comedy Series Ever Made#3 of 42 The Greatest Southern TV Shows Ever Made
Dimos Dicoudis added
Bonanza
Lorne Greene, Michael Landon

Premiered: September 12, 1959

Network: NBC

Genres: Drama

Bonanza is an NBC television western series that ran from September 12, 1959, to January 16, 1973. Lasting 14 seasons and 430 episodes, it ranks as the second longest running western series, and... more

#10 of 61 The Greatest Shows of the 1950s, Ranked#8 of 12 The Most Accurate TV Shows About The Wild West
Premiered: September 20, 1968
Network: CBS
Genres: Crime, Drama
Hawaii Five-O is an American police procedural drama series produced by CBS Productions and Leonard Freeman. Set in Hawaii, the show originally aired for 12 seasons from 1968 to 1980, and continues... more
#19 of 89 The Best CBS Shows of All Time#47 of 54 The Best TV Shows That Lasted 10+ Seasons#9 of 102 The Best Serial Cop Dramas of All Time
Premiered: April 21, 1976
Network: ABC, CBS
Genres: Action, Adventure, Drama, Fantasy
Wonder Woman is an American television series based on the DC Comics comic book superheroine of the same name. Starring Lynda Carter as Wonder Woman/Diana Prince and Lyle Waggoner as Steve Trevor Sr.... more
#38 of 129 Canceled Shows We'd Most Like to See as Movies#22 of 64 The Best Live-Action Comic Book Shows of All Time#1 of 79 The Best Wonder Woman Versions Of All Time
Premiered: September 11, 1974
Network: NBC
Genres: Drama
Little House on the Prairie (NBC, 1974) is an American western historical drama developed by Blanche Hanalis, and an adaptation of Laura Ingalls Wilder's book series Little House. The series follows... more
The Final Season Of 'Little House On The Prairie' Was A Descent Into Total Weirdness#89 of 401 The Best TV Shows to Rewatch#1 of 114 The Best Shows About Family
Premiered: October 11, 1975
Network: NBC
Genres: Comedy
Saturday Night Live (NBC, 1975), also known as SNL, is an American late-night live television sketch comedy and variety show created by Lorne Michaels and developed by Dick Ebersol. Hosted by a... more
The Best SNL Cast Members Of All TimeThe Best Saturday Night Live Characters of All Time#8 of 54 The Best NBC Comedies Of All Time
Premiered: September 24, 1977
Network: ABC
Genres: Drama, Romance
The Love Boat is an American television series set on a cruise ship, which aired on the ABC Television Network from September 24, 1977, until February 27, 1987. The show revolves around the ship's... more
#19 of 75 The Best Romantic Comedy TV Shows#16 of 22 The Best 1980s ABC Comedy Shows#4 of 17 The Best 1980s ABC Dramas
Rinkydink added
CHiPs
Larry Wilcox, Erik Estrada

Premiered: September 15, 1977

Network: NBC

Genres: Action, Crime, Drama

CHiPs is an American television drama series produced by MGM Studios that originally aired on NBC from September 15, 1977, to July 17, 1983. CHiPs followed the lives of two motorcycle police officers... more

#17 of 35 The Best 1980s Crime Drama TV Shows#46 of 159 The Best Adventure TV Shows#11 of 33 The Best 1980s Adventure TV Series
Puzzler added
Emergency!
Randolph Mantooth, Kevin Tighe

Premiered: January 15, 1972

Network: NBC

Genres: Medical drama, Action/Adventure, Drama, Medical fiction, Action

Emergency! is an American television series that combines the medical drama and action-adventure genres. It was produced by Mark VII Limited and distributed by Universal Studios. It debuted as a... more
#27 of 32 The Best 1970s Adventure TV Series#16 of 128 The Best TV Shows Set In L.A.#3 of 11 The Best 1970s Medical TV Shows
Premiered: January 14, 1976
Network: ABC, NBC
Genres: Action, Adventure, Drama
The Bionic Woman is an American television series starring Lindsay Wagner that aired for three seasons between 1976 and 1978 as a spin-off from The Six Million Dollar Man. Wagner stars as tennis pro... more
Rinkydink added
Adam-12
Martin Milner, Kent McCord

Premiered: September 21, 1968

Network: NBC

Genres: Action, Crime, Drama

Adam-12 is a television police drama that followed two police officers of the Los Angeles Police Department, Pete Malloy and Jim Reed, as they rode the streets of Los Angeles in their patrol unit,... more

#21 of 30 The Best 1960s Adventure TV Series#39 of 53 The Best Shows & Movies About Police
Premiered: October 3, 1976
Network: NBC
Genres: Crime, Drama
Quincy, M.E. is an American television series from Universal Studios that aired from October 3, 1976, to September 5, 1983, on NBC. It stars Jack Klugman in the title role, a Los Angeles County... more
Premiered: January 14, 1978
Network: ABC
Genres: Adventure, Drama, Fantasy
Fantasy Island is an American television series that originally aired on the American Broadcasting Company network from 1977 to 1984. A revival of the series originally aired on the same network... more
#4 of 8 In Case You Missed It: The Biggest Horror News From Jan. 20 - 24#71 of 97 The Best Fantasy TV Shows#10 of 55 The Best 1980s TV Dramas
Premiered: February 1, 1974
Network: CBS
Genres: Comedy
Good Times is an American sitcom that originally aired from February 8, 1974, until August 1, 1979, on CBS. It was created by Eric Monte and Mike Evans, and developed by Norman Lear, the series'... more
#7 of 29 The Best 1970s Spin-Off TV Shows#10 of 23 The Best 1970s CBS Comedy Shows
Premiered: November 10, 1969
Network: PBS, HBO, HBO Max
Genres: Kids
Sesame Street is a long-running American children's television series created by Joan Ganz Cooney and Lloyd Morrisett. The program is known for its educational content, and images communicated... more
Celebrities Share Their Experiences Being On 'Sesame Street'#35 of 336 The Best TV Shows You Can Watch On HBO Max#3 of 15 HBO Max Movies And Shows You And Your Kids Can Bond Over
Premiered: September 14, 1972
Network: CBS
Genres: Drama
The Waltons is an American television series created by Earl Hamner, Jr., based on his book Spencer's Mountain, and a 1963 film of the same name. The show is centered on a family in a rural Virginia... more
Premiered: September 25, 1970
Network: ABC
Genres: Comedy
The Partridge Family is an American musical television sitcom series starring Shirley Jones and featuring David Cassidy. Jones is a widowed mother, and Cassidy plays the oldest of her five children... more
#554 of 1,681
Sours: https://www.ranker.com/list/best-70s-tv-shows/ranker-tv

Television in the 1970s pushed what was considered acceptable to new limits. Many of the shows that came out challenged bigotry by making fun of it.
However, if you weren't from the time, they just seem plain offensive at times.
Because of this offensiveness, the FCC received a record number of complaints from viewers. They pressured the government to do something. Not only did they ban cigarette ads (which is a good thing), but it also made new restrictions for violence.
Television entered a new age of candor. Its bold programming of ethnic humor and taboo "adult" themes finally began to mirror the increasing permissiveness of society, although it was only a pale reflection of the anything-goes spirit of movies.
The trend was pioneered by "All in the Family," a situation-comedy series that spoofs bigotry and dares to be funny about such touchy topics as homosexuality, impotence, and menopause.
It was 1972's top-rated show, was watched by more than 50 million people each week and won six Emmys. It ended up being one of the most popular sitcoms of all time, ranking #1 from 1971 to 1975.
The "Family" format was successfully adapted by three new comedies that were in the top 10. They were "Sanford and Son," starring Redd Foxx as a bigoted black junkyard man; "Maude," with Beatrice Arthur as a phony radical chic liberal; and "Bridget Loves Bernie," which involved a "mixed" marriage and Jewish-Catholic in-laws.
One old favorite was scheduled to go off the air. Causing the broken hearts of many, NBC announced in November that "Bonanza" would go off the air in January, 1973.
Movies, aired in prime network time seven nights a week, were bigger than ever. Love Story, with most of its sexy footage intact, chalked up a 42.3 Nielsen rating on October 1st, making it (at the time) the highest-rated movie on TV ever.
Keep reading below for detail on each year, from 1970-1979, listing the most popular 1970s-era television shows.
Top 10 1970s TV Shows
What were the most popular TV shows in the 1970s?
The most-watched television shows, from 1970 to 1979, were:
Marcus Welby, M.D. (1970)
All in the Family (1971)
All in the Family (1972)
All in the Family (1973)
All in the Family (1974)
All in the Family (1975)
Happy Days (1976)
Laverne & Shirley (1977)
Laverne & Shirley (1978)
60 Minutes (1979)
TV Shows in 1970
What were the most popular TV shows in 1970?
The Top Ten television shows in 1970 were:
Marcus Welby, M.D. (ABC)
The Flip Wilson Show (NBC)
Here's Lucy (CBS)
Ironside (NBC)
Gunsmoke (CBS)
ABC Movie of the Week (ABC)
Hawaii Five-O (CBS)
Medical Center (CBS)
Bonanza (NBC)
The F.B.I. (ABC)
TV Shows in 1971
What were the most popular TV shows in 1971?
The Top Ten television shows in 1971 were:
All in the Family (CBS)
The Flip Wilson Show (NBC)
Marcus Welby, M.D. (ABC)
Gunsmoke (CBS)
ABC Movie of the Week (ABC)
Sanford and Son (NBC)
Mannix (CBS)
Funny Face (CBS)
Adam 12 (NBC)
The Mary Tyler Moore Show (CBS)
TV Shows in 1972
What were the most popular TV shows in 1972?
The Top Ten television shows in 1972 were:
All in the Family (CBS)
Sanford and Son (NBC)
Hawaii Five-O (CBS)
Maude (CBS)
Bridget Loves Bernie (CBS)
The NBC Sunday Mystery Movie (NBC)
The Mary Tyler Moore Show (CBS)
Gunsmoke (CBS)
The Wonderful World of Disney (NBC)
Ironside (NBC)
TV Shows in 1973
What were the most popular TV shows in 1973?
The Top Ten television shows in 1973 were:
All in the Family (CBS)
The Waltons (CBS)
Sanford and Son (NBC)
M*A*S*H (CBS)
Hawaii Five-O (CBS)
Maude (CBS)
Kojak (CBS)
The Sonny and Cher Comedy Hour (CBS)
The Mary Tyler Moore Show (CBS)
Cannon (CBS)
TV Shows in 1974
What were the most popular TV shows in 1974?
The Top Ten television shows in 1974 were:
All in the Family (CBS)
Sanford and Son (NBC)
Chico and The Man (NBC)
The Jeffersons (CBS)
M*A*S*H (CBS)
Rhoda (CBS)
Good Times (CBS)
The Waltons (CBS)
Maude (CBS)
Hawaii Five-O (CBS)
TV Shows in 1975
What were the most popular TV shows in 1975?
The Top Ten television shows in 1975 were:
All in the Family (CBS)
Rich Man, Poor Man (ABC)
Laverne & Shirley (ABC)
Maude (CBS)
The Bionic Woman (ABC)
Phyllis (CBS)
Sanford and Son (NBC)
Rhoda (CBS)
The Six Million Dollar Man (ABC)
ABC Monday Night Movie (ABC)
TV Shows in 1976
What were the most popular TV shows in 1976?
The Top Ten television shows in 1976 were:
Happy Days (ABC)
Laverne & Shirley (ABC)
ABC Monday Night Movie (ABC)
M*A*S*H (CBS)
Charlie's Angels (ABC)
The Big Event (NBC)
The Six Million Dollar Man (ABC)
ABC Sunday Night Movie (ABC)
Baretta (ABC)
One Day at a Time (CBS)
TV Shows in 1977
What were the most popular TV shows in 1977?
The Top Ten television shows in 1977 were:
Laverne & Shirley (ABC)
Happy Days (ABC)
Three's Company (ABC)
60 Minutes (CBS)
Charlie's Angels (ABC)
All in the Family (CBS)
Little House on the Prairie (NBC)
Alice (CBS)
M*A*S*H (CBS)
One Day at a Time (CBS)
TV Shows in 1978
What were the most popular TV shows in 1978?
The Top Ten television shows in 1978 were:
Laverne & Shirley (ABC)
Three's Company (ABC)
Mork & Mindy (ABC)
Happy Days (ABC)
Angie (ABC)
60 Minutes (CBS)
M*A*S*H (CBS)
The Ropers (ABC)
All in the Family (CBS)
Taxi (ABC)
TV Shows in 1979
What were the most popular TV shows in 1979?
The Top Ten television shows in 1979 were:
60 Minutes (CBS)
Three's Company (ABC)
That's Incredible (ABC)
Alice (CBS)
M*A*S*H (CBS)
Dallas (CBS)
Flo (CBS)
The Jeffersons (CBS)
The Dukes of Hazzard (CBS)
One Day at a Time (CBS)
Sours: https://www.retrowaste.com/1970s/tv-shows-from-the-1970s/
The Best '70s Shows to Watch Right Now
The 1970s was a decade of great cultural change. The Vietnam War and Richard Nixon stoked the political divide, music and fashion reached new heights (yes, even disco), and marginalized groups fought for equal rights as people felt more empowered. Television was also feeling the creative energy evident throughout the era, with many '70s shows paving the way for programs that premiered even decades later. 
We're celebrating the 1970s for TV Guide's TV Throwback, compiling the shows that defined the decade and are still relevant today. Many shows, like The Jeffersons, expanded the cultural viewpoints explored on TV, while others, like The Bob Newhart Show, redefined what primetime comedy could be. But all of them offer that comforting feeling of nostalgia.
To read more about the TV of the 1970s, check out why it's a good time to rewatch The Mary Tyler Moore Show, and how your favorite modern comedies owe a lot to three groundbreaking '70s sitcoms.
Hawaii Five-0 (1968-1980)


---
Watch it on:CBS All Access
When Hawaii Five-0 debuted in 1968 on CBS, Americans weren't even used to the country having 50 states. Hawaii had only become a state in 1959, making Hawaii Five-0 an exotic escape that helped it endure for 12 seasons, setting the record for longest-running crime show until Law & Order came along. Jack Lord became an American icon as Steve McGarrett, the commander of the state police, who tracked down rough-and-tumble criminals on the island and looked damn good doing it. Though mostly a straight police procedural, Hawaii Five-0 set itself apart by taking advantage of its picturesque setting by shooting most of its episodes on location and using locals in its cast. CBS would remake the series in 2010, and it did pretty well for itself, hangin' 10 seasons.
The Brady Bunch (1969-1974)
---
Watch it on: Hulu, CBS All Access
You know the story – they told you over and over in the theme song – of the blended family that brought a dad and his three boys and a mother and her three girls together under the same roof in the ultimate step-sibling comedy, but that was the strength of ABC's The BradyBunch. The show had a "have your cake and eat it too" situation with its non-traditional family portrayed as fairly traditional and siblings that spanned elementary school to high school, making it a family comedy that appealed to viewers of all ages. The wholesomeness made The Brady Bunch one of TV's most endearing and enduring comedies, from its iconic theme song and intro sequence to its quotables ("Marcia, Marcia, Marcia!"). It has lived well past its run in repeats, movies (both sincere and satirical), and even an HGTV show the cast reunited for. If you just want to see Marcia get hit in the nose with a football, it's Season 4, Episode 18. 
The Partridge Family (1970-1974)
---
Watch it on: IMDb TV, Crackle
The PartridgeFamily admittedly isn't the greatest show on the list, but it is the grooviest. The comedy about a family band that finds success is a '70s-themed party come to life, with bellbottoms and oversized paisley collars making it most indicative of the early half of the decade and not the transition to the '80s seen in later years. It was a permanent anchor on ABC's weekend schedule and never a major ratings hit, but youngsters went crazy for teen idols David Cassidy and Susan Dey, and Cassidy in particular became bigger than the show itself. The series also achieved success beyond the screen, with hits like the "I Think I Love You" charting on the Billboard Hot 100.
The Mary Tyler Moore Show (1970-1977)
---
Watch it on: Hulu
Few shows scream, "THIS IS A SHOW FROM THE 1970s!!!" louder than CBS's The Mary Tyler MooreShow, one of the best shows to define the decade through its depiction of society, fashion, and feminism. Mary Tyler Moore starred as Mary Richards, a single woman focused on her career in a time when most women on television shows simply hung their husbands' coats on the rack after their hard day of work, and was joined by Ed Asner as her boss Lou Grant, and Valerie Harper as her friend Rhoda Morgenstern, who would eventually get her own spin-off Rhoda. (MTM would spawn three spin-offs total, including Lou Grant and Phyllis, starring Cloris Leachman.) The Mary Tyler Moore Show was also quite the awards hog, winning 29 Emmys during its seven seasons, including Best Comedy from 1975 to 1977.
Columbo (1971-1978)
---
Watch it on:IMDb TV
Columbo (Peter Falk) wasn't a tough guy like Kojak or a cool cat like Starsky and/or Hutch; he was a dumpy detective in a trench coat with a funny way of talking that would become the inspiration for the crime-solving cartoon dog McGruff. His unassuming nature was his secret weapon — the affluent perps he had locked up underestimated his abilities until it was too late every single time — and because Columbo upended the crime drama by showing the viewer who did the crime at the beginning of each episode, the fun in the series wasn't whodunnit, but how Columbo would catch him. That quality writing and Falk's performance are what made Columbo a mainstay at the Emmys, where it won 13 statues. As the frumpy detective would say, "Just one more thing," Columbo can still run circles around the detective shows of today.
Sanford and Son (1972-1977)
---
Watch it on: Starz, Amazon Prime (with Starz add-on), Hulu (with Starz add-on)
Norman Lear adapted Sanford and Son from the BBC series Steptoe and Son, looking for the African American version of All in theFamily's Archie Bunker with Redd Foxx's Fred G. Sanford. As the title indicates, the NBC comedy followed the adventures of Sanford, an irascible junk dealer, and his son Lamont (Demond Wilson) as they hustled their way into crafty, and frequently ludicrous, get-rich-quick schemes. Known at the time for its edgy racial humor, the comedy was a Top 10 series – reaching No. 2 twice – in its first five seasons. And that theme song still slaps. 
The Bob Newhart Show (1972-1978)
---
Watch it on:Hulu
The Bob Newhart Show, which ran for six seasons on CBS, is the blueprint for building a sitcom around a stand-up comedian; don't mess with the comedian's formula, and you'll be fine. (See: Seinfeld, Roseanne, etc.) Bob Newhart played the psychologist Bob Hartley, but he may as well have played himself, a comedic mastermind of the straight-man persona and dry delivery. Surrounded by oddball characters from his practice and his home life, Hartley was one of the decade's most relatable characters because he appealed to the lie we all tell ourselves: It's not you who is crazy, it's everyone else around you. The show captured a perfect combination of simplicity and zaniness — whether it was Bob nearly dying in an elevator or getting locked in his building's storage on July 4th — that made The Bob NewhartShow one of the most innovative shows of its time. 
M*A*S*H (1972-1983)
---
Watch it on: Hulu
These days, it's hard to tell comedies from dramas with all the half-hour dramedies out there, but M*A*S*H might be the most serious comedy of them all. Adapted from the feature film M*A*S*H, the series, which ran on CBS for 11 seasons and more than 250 episodes, followed the doctors and nurses stationed in Korea during the Korean War as they saved lives and tried to find some sort of normalcy in the chaotic times. With half of the screen time spent in the operating room working on injured soldiers, there really was no avoiding life-and-death situations where jokes were few and far between, and the series was at its best when it commented on the harsh realities of war. It's a good thing the show also happened to be hilarious. The series finale remains one of the most-watched television broadcasts of all time, netting 125 million viewers in 1983. 
Good Times (1974-1979)
---
Watch it on: Starz, Amazon Prime (with Starz add-on), Hulu (with Starz add-on)
Developed by Norman Lear — a name you'll see a lot on this list — Good Times was a spin-off of Maude, which itself was a spin-off of the legendary All in the Family. (Both Maude and All in the Family are not readily streaming at the moment.) Good Times, which ran for six seasons on CBS from 1974 to 1979, was TV's first two-parent Black sitcom, following Florida (Esther Rolle) — who was Maude's maid in Maude — and James Evans (John Amos) and their three children as they tried to climb out of poverty in a Chicago projects highrise. With Lear's touch, it's a model for many family sitcoms today.
Little House on the Prairie (1974-1983)
---
Watch it on: IMDb TV
With the glory days of television Westerns fading away in the late 1960s, the 1970s needed something to satisfy the country's pastoral nostalgia.The Waltons (not streaming on a subscription service) fulfilled some of that with showing life during the Great Depression, but Little House on the Prairie's setting of the late 1800s and its simplicity – it was based on Laura Ingalls Wilder's children's books, after all – pushed it to nine seasons and more than 200 episodes as maximum comfort viewing. Still, the wholesome series took on some serious topics, including adoption, disabilities, and rape. Though some storylines and elements of the show are problematic, including its offensive depiction of Native Americans, an element retained from the books, the series did directly confront racism in multiple teachable moments.
Fawlty Towers (1975-1979)
---
Watch it on:Britbox
The britcom that all britcoms are judged by, Fawlty Towers is proof that less is more. With just 12 episodes to its name (two six-episode seasons, as the Brits are wont to do), Fawlty Towers perfects a tried-and-true formula by playing to its biggest strength: a frequently imploding John Cleese as hotel proprietor Basil Fawlty. The short-fused Basil may be the least hospitable person in Britain, but that doesn't stop him from opening a hotel, leading to many nervous breakdowns as he deals with demanding guests. While American sitcoms push for 24 episodes per season, Fawlty Towers made it OK for many British series to condense their quality and go out on top. 
The Jeffersons (1975-1985)
---
Watch it on: Starz, Amazon Prime (with Starz add-on), Hulu (with Starz add-on)
Movin' on up the list, The Jeffersons is the second spin-off of All in the Family on this list, and another show developed by the Greg Berlanti of the '70s, Norman Lear. George (Sherman Hemsley) and Louise Jefferson (Isabel Sanford) moved from Queens to Manhattan thanks to the success of George's dry-cleaning company, smashing barriers of how a Black family was portrayed on television at the time. But the series didn't stop blazing trails there; it was never afraid to tackle serious issues such as racism, alcoholism, and suicide, and the Season 4 episode "Once a Friend" featured the first transgender character in a comedy when one of George's Navy friends revealed she had transitioned to living as a woman. Despite running for 11 seasons and finishing in the Top 10 for several seasons, The Jeffersons was unceremoniously canceled by CBS in 1985 and was never given a proper series finale. Reboot time!
Taxi (1978-1983)
---
Watch it on: Hulu (not all episodes available)
Taxi helped establish a TV formula that will never go out of style: the workplace comedy full of struggling employees who find kinship because they'd rather be doing something else. If that sounds familiar, it should. Over the series' five seasons (four on NBC, one on ABC), Taxi was one of TV's most relatable programs not just because its characters faced the same problems its audience did, but because it showcased many different slices of life representative of New York City's diverse population. It also helped launch the careers of Marilu Henner, Tony Danza, Judd Hirsch, Christopher Lloyd, and Danny DeVito, and also dared to rein in the comedic mysteries of Andy Kaufman. 
---
Looking for more shows to stream? Check out TV Guide's TV Throwback, recommending the best shows to rewatch — or to discover for the first time — from 1970 through the present day.
Sours: https://www.tvguide.com/news/features/best-shows-70s-watch-right-now/
1970s \u0026 80s Childrens TV shows (Aired) Part 1 of 5
The Best 1970's Classic TV Shows
The super 1970's were a groundbreaking time in television history. As social climates changed there was a decline in the more wholesome programming audiences were accustomed to. This led to a new generation of shows focused on issues of the day such as race, equality and politics. Series like The Mary Tyler More Show, All In The Family and M*A*S*H earned high ratings with their ability to connect with viewers. The 70's had an abundance of excellently written sitcoms like Laverne & Shirley and The Bob Newhart Show and dramas like The Waltons and Marcus Welby M.D. Variety shows such as The Carol Burnett Show and The Sonny and Cher Show became popular among TV viewers during the latter part of the decade.
Browse our collection of some of the best 1970s TV shows that aired during primetime television from 1970 to 1979.
1968-1975 |
NBC
Adam-12 is a television police drama which followed two police officers of the Los Angeles Police Department, Pete Malloy and Jim Reed, as they patrolled the streets of Los Angeles in their patrol unit, 1-Adam-12.
1971-1979 |

CBS
All in the Family is a sitcom that aired on CBS from 1971, to 1979. In September 1979, a new show, Archie Bunker's Place, picked up where All in the Family had ended. This sitcom lasted another four years, ending its run in 1983.
1964-1972 |

ABC
Bewitched is a sitcom that aired for eight seasons on ABC from 1964 to 1972 about a witch who marries a mortal and tries to lead the life of a typical suburban housewife.
1972-1978 |

CBS
The Bob Newhart Show is a sitcom that aired on CBS from 1972 to 1978 starring Bob Newhart who portrays a psychologist having to deal with his patients and fellow office workers. The show was filmed before a live audience.
1959-1973 |
NBC
Bonanza is a western TV series that aired on NBC from 1959 to 1973. Lasting 14 seasons and 430 episodes, it ranks as the second longest running western series (behind Gunsmoke) and still continues to air in syndication.
1969-1974 |

ABC
The Brady Bunch is a 1970s sitcom aired from 1969 to 1974 on ABC centered around the daily lives of newly blended Brady family.
1976-1981 |

ABC
Charlie's Angels is a crime drama series about three women who work for a private investigation agency, and is one of the first shows to showcase women in roles traditionally reserved for men. The show aired on ABC from 1976 to 1981.The
1977-1983 |
NBC
CHiPs is a drama series that aired on NBC from 1977 to 1983 that followed the lives of two motorcycle police officers of the California Highway Patrol, Baker and Ponch.
1978-1991 |

CBS
Dallas is a drama that revolves around the Ewings, a wealthy Texas family in the oil and cattle-ranching industries. The series won four Emmy Awards, including a 1980 Outstanding Lead Actress in a Drama Series win for Barbara Bel Geddes. Throughout the series, Larry Hagman stars as greedy, scheming oil baron J. R. Ewing. The show also starred stage/screen actress Barbara Bel Geddes as family matriarch Miss Ellie, and movie Western actor Jim Davis in his last role as Ewing patriarch Jock Ewing before his death in 1981.
1978-1985 |

ABC
Diff'rent Strokes is an sitcom that aired on NBC from 1978 to 1985, and on ABC from September 1985 to March 1986. The series stars Gary Coleman and Todd Bridges as Arnold and Willis Jackson, two African American boys from Harlem who are taken in by a rich white Park Avenue businessman named Phillip Drummond (Conrad Bain) and his daughter Kimberly (Dana Plato), for whom their deceased mother previously worked.
1952-1970 |
NBC
Dragnet is a radio and television crime drama about the cases of a dedicated Los Angeles police detective, Sergeant Joe Friday, and his partners. The show takes its name from an actual police term, a "dragnet", meaning a system of coordinated measures for apprehending criminals or suspects.
1979-1985 |

CBS
The Dukes of Hazzard is a comedy series that aired on the CBS from 1979 to 1985 about "The Duke Boys", cousins Bo and Luke Duke, who live in a rural part of the fictional Hazzard County, Georgia with their attractive cousin Daisy and their wise old Uncle Jesse, as they race around in their customized 1969 Dodge Charger stock car, christened (The) General Lee, evading crooked county commissioner Boss Hogg and his inept county sheriff Rosco P. Coltrane, and always managing to get caught in the middle of the various escapades and incidents that often occur in the area.
1979-1988 |
NBC
A spin-off of the sitcom Diff'rent Strokes, The Facts of Life is a sitcom that aired on NBC from 1979 to 1988 and focused on Edna Garrett (Charlotte Rae) as she becomes housemother at the fictional Eastland School, an all-female boarding school in Peekskill, New York.
1965-1970 |
NBC, CBS
Get Smart is a comedy series that satirizes the secret agent genre that aired on both NBC and CBS from 1965 to 1970. Created by Mel Brooks with Buck Henry, the show starred Don Adams (as Maxwell Smart, Agent 86), Barbara Feldon (as Agent 99), and Edward Platt (as Chief).
1964-1969 |

CBS
Gomer Pyle, U.S.M.C. is a sitcom that originally aired on CBS from 1964 to 1969. The series was a spinoff of The Andy Griffith Show, that featured Gomer Pyle's trails and tribulations in the military.. The show ran for five seasons and a total of 150 episodes.
1974-1979 |

CBS
Good Times is a sitcom that aired 1974 until 1979 on the CBS television network. Good Times is a spin-off of Maude, which was itself a spin-off of All in the Family.
1965-1971 |

CBS
Green Acres is a sitcom starring Eddie Albert and Eva Gabor about a couple that moves from New York City to a country farm. Produced by Filmways as a sister show to Petticoat Junction, the series aired on CBS from 1965 until 1971.
1955-1975 |

CBS
Gunsmoke is a western drama series starring James Arness that took take place in and around Dodge City, Kansas, during the settlement of the American West. The show ran for 20 seasons from 1955 to 1975 on CBS, and stands as the longest-running prime time, live-action drama with 635 episodes.
1974-1984 |

ABC
Happy Days is a sitcom that aired from 1974 to 1984 on ABC. Created by Garry Marshall, the series showcased an idealized vision of life in mid-1950s to mid-1960s America.
1968-1980 |

CBS
Hawaii Five-O is a police procedural drama series set in Hawaii that aired for twelve seasons from 1968 to 1980 The show featured a fictional state police unit run by Detective Steve McGarrett, portrayed by Jack Lord. The theme music composed by Morton Stevens became especially popular. Most episodes would end with McGarrett instructing his subordinate to "Book 'em, Danno" sometimes specifying a charge such as "murder one."
1965-1971 |

CBS
Hogan's Heroes is a sitcom that aired on CBS from 1965 to 1971 set at a German prisoner of war camp during the World War II. Bob Crane had the starring role as Colonel Robert E. Hogan, who coordinated an international crew of Allied prisoners running a Special Operations group from the camp. The program also featured Werner Klemperer as Colonel Wilhelm Klink, the commandant of the camp, and John Banner as the inept sergeant-of-the-guard, Schultz.
1955-1971 |

CBS
The Honeymooners is a sitcom that starred Jackie Gleason as Ralph Kramden and centered Ralph's trials and tribulations of trying to better his life and family.
1965-1970 |
NBC
I Dream of Jeannie is a 1960s sitcom that aired on NBC from 1965 to 1970 and starred Barbara Eden as a 2,000-year-old genie, and Larry Hagman as an astronaut who becomes her master, with whom she falls in love and eventually marries.
1975-1985 |

CBS
The Jeffersons is a sitcom that aired on CBS from 1975 until 1985 that chronicled the Afican-American Jefferson family who had recently moved up the socioeconomic ladder. The Jeffersons is the longest-running sitcom with a predominantly African American cast in the history of American television.
1979-1993 |

CBS
Knots Landing is a primetime drama series that aired from 1979 to 1993 on CBS. Set in a fictitious coastal suburb of Los Angeles in California, the show centered on the lives of four married couples living in a cul-de-sac, Seaview Circle. Initially intended to be a Scenes From a Marriage-type drama series, storylines also included rape, murder, kidnapping, assassinations, drug smuggling, corporate intrigue and criminal investigations. By the time of its conclusion, Knots Landing had become one of the longest-running primetime dramas on U.S. television after Gunsmoke and Law & Order, and tied for third place with Bonanza.
1954-1973 |

CBS
Lassie is a drama series that follows the adventures of a female Rough Collie named Lassie and her companions, human and animal. The show was the creation of producer Robert Maxwell and animal trainer Rudd Weatherwax and aired from 1954 to 1973. One of the longest running dramatic series on television, the show chalked up seventeen seasons on CBS before entering first-run syndication for its final two seasons. Initially filmed in black and white, the show transitioned to color during 1965.
1976-1983 |

ABC
Laverne & Shirley is a sitcom that ran on ABC from 1976 to 1983 starring Penny Marshall as Laverne De Fazio and Cindy Williams as Shirley Feeney, roommates who worked in a fictitious Milwaukee brewery called "Shotz Brewery".
1977-1986 |

ABC
The Love Boat is sitcom set on a cruise ship that aired on ABC from 1977 until 1986. The show starred Gavin MacLeod as the ship's captain. It was part of ABC's popular Saturday night lineup that included Fantasy Island until the latter show ended in 1984.
1969-1976 |

ABC
Marcus Welby, M.D. is a medical drama series that aired on ABC from 1969 to 1976 that starred Robert Young as family practitioner, Marcus Welby, whose thoroughness and dedication involved him in the lives of all sorts of patients.
1970-1977 |

CBS
The Mary Tyler Moore Show is a sitcom that aired on CBS from 1970 to 1977. The program was a television breakthrough, with the first never-married, independent career woman as the central character: "As Mary Richards, a single woman in her thirties, Moore presented a character different from other single TV women of the time. She was not widowed or divorced or seeking a man to support her.
1972-1983 |

CBS
M*A*S*H is a medical-military-comedy series, adapted from the 1970 feature film MASH that follows a team of doctors and support staff stationed at the "4077th Mobile Army Surgical Hospital" in Uijeongbu, South Korea, during the Korean War. M*A*S*H's theme song featured an instrumental version of the song "Suicide Is Painless", which also appears in the original film.
1972-1978 |

CBS
Maude is a sitcom starring Bea Artur that that aired on CBS network from 1972 until 1978.
1966-1973 |

CBS
Mission: Impossible aired on CBS from September 1966 to March 1973 and chronicled the adventures of the Impossible Missions Force (IMF), a team of government spies and specialists who were offered "impossible missions" (should they decide to accept them) by the unseen "Secretary".
1978-1982 |

ABC
Mork & Mindy is a science fiction sitcom that aired on ABC from 1978 until 1982 that starred Robin Williams as Mork, an alien who comes to Earth from the planet Ork in a small, one-man egg-shaped spaceship. Pam Dawber co-starred as Mindy McConnell, his human friend and roommate. In 1997, the episode "Mork's Mixed Emotions" was ranked #94 on TV Guide's 100 Greatest Episodes of All Time list.
1976-1981 |

CBS
The Muppet Show is a American television programme produced by puppeteer Jim Henson and featuring Muppets. After two pilot episodes were produced in 1974 and 1975, the show premiered on September 5, 1976, and five series were produced until March 15, 1981, lasting 120 episodes.
1960-1972 |

ABC, CBS
My Three Sons is sitcom that ran from 1960 to 1965 on ABC, and moved to CBS until its end 1972, that chronicles the life of a widower and aeronautical engineer named Steven Douglas (Fred MacMurray), raising his three sons.
1970-1995 |

ABC
The Odd Couple is a sitcom that aired on ABC from 1970 until 1975 that starred Tony Randall as Felix Unger and Jack Klugman as Oscar Madison, based upon the play of the same name, which was written by Neil Simon. Felix and Oscar are two divorced men. Felix is a neat freak while Oscar is sloppy and casual. They share a Manhattan apartment, and their different lifestyles inevitably lead to conflicts and laughs.
1970 - 1974 |

ABC
Based on the popular musical family the Cowsills, The Partridge Family develops the story of five siblings and their divorced Mom who form a musical group and tour the country.
1963-1970 |

CBS
The Petticoat Junction is a sitcom that aired on CBS from 1963 until 1970 about a widow and her three daughters who operated a hotel on the outskirts of a small rural town. The girls' feeble-minded Uncle Joe often came up with zany ideas that put the hotel in jeopardy.
1972-1977 |
NBC
Sanford and Son is a sitcom that aired on NBC from 1972 to 1977 that starred Redd Foxx as Fred G. Sanford, a 65-year-old widower and junk dealer living in the Watts neighborhood of South Central Los Angeles, alongside Demond Wilson as his 30-year-old son, Lamont Sanford.
1978-1982 |

ABC, NBC
Taxi is a sitcom that aired from 1978 to 1982 on ABC and from 1982 to 1983 on NBC that chronicled the everyday lives of a handful of New York City taxi drivers and their abusive dispatcher. Taxi won won 18 Emmy Awards, including three for "Outstanding Comedy Series".
1977-1984 |

ABC
Three's Company was a hit sitcom that aired on ABC from 1977 until 1984 that revolves around three single roommates: Janet Wood, Chrissy Snow and Jack Tripper who all platonically share Apartment 201 in a Santa Monica, California apartment building owned by Mr. and Mrs. Roper.
1972-1981 |

CBS
The Waltons is a period drama series that aired on CBS from 1972 to 1981 that is based on the book Spencer's Mountain and a 1963 film of the same name. The show is centered on a family in a rural Virginia community during the Great Depression and World War II.
1975-1979 |

ABC
Welcome Back, Kotter is a sitcom that aired on ABC from 1975 until 1979 and starred Gabe Kaplan as Mr. Kotter, who returns to his alma mater to teach a group of remedial students, and a young John Travolta, the head of Kotter's high school misfits, the Sweathogs.
1978-1982 |

CBS
WKRP in Cincinnati is sitcom that aired on CBS from 1978 to 1982 that featured the misadventures of the staff of a struggling fictional radio station in Cincinnati, Ohio. The ensemble cast consisted of Gary Sandy, Howard Hesseman, Gordon Jump, Loni Anderson, Tim Reid, Jan Smithers, Richard Sanders and Frank Bonner.
Sours: https://www.classic-tv.com/shows/decade/1970s
70s tv the programmes from
The top 25 TV shows of the 1970s
I have watched a ton of TV over the course of my life (hence my moniker, "Mr. Television"). So, when I was given this assignment to rank my Top 25 favorite series of the 1970s, my immediate concern was how I could work with only 25 options. Enter the "honorable mentions."
What was fascinating about the 1970s was the availability of only three broadcast networks: ABC, CBS and NBC. PBS was also an option, and the typical market also offered two to three independent stations. But network television was the center, and despite the limited options there was always something good to watch.
As a benchmark, I include only regularly scheduled network series airing in primetime. Of course, the 1970s was a haven for miniseries and made-for television movies — I recall as many as eight movies scheduled per week, excluding the NBC Mystery Movie wheel. But, I will save that ranking for another feature. And not every TV series I have chosen had a long shelf life. Some of the hidden treasures on the small screen prematurely exited after that first season.
I have never been one to follow any traditional critic patterns. What matters is what they meant to me then, and if they still hold up now.
Since this list will likely open up the floodgates for debate, I invite you to chime in with your picks. On that note…
25. Mannix (CBS) – 1967-75
A staple on CBS for eight seasons. Mike Connors played tough but sincere Los Angeles Detective Joe Mannix, who went from an employee at a sophisticated detective firm in season one to his own shop in season two (and beyond). He was aided by Gail Fisher as his loyal assistant, Peggy Fair.
Unlike tamer entries in the genre at the time like Cannon, Barnaby Jones and Columbo, Mannix was unusually violent — with our hero assaulted in just about every episode. And many of the installments featured topical themes, such as racism and gambling.

Did You Know?
At the same time he was starring in The Brady Bunch, Robert Reed had an ongoing role on Mannix as Lt. Adam Tobias, an LAPD cop who occasionally worked with Joe Mannix.
How to Watch Mannix Today:MeTV or DVD
24. The Hot l Baltimore (ABC): 1975
Given the inventory of hits produced by Norman Lear for CBS, ABC wanted to get into the mix. Enter Lear's controversial The Hot l Baltimore, which was set at a deteriorating hotel complete with two prostitutes (one played by Conchata Ferrell pre-Two and a Half Men), an undocumented immigrant, and one of the first gay couples featured on a TV series.
And let's not forget Charlotte Rae (pre-Mrs. Garrett on Diff'rent Strokes and The Facts of Life) as an eccentric woman with a son no one ever saw.
While the built-in controversy did result in initial tune-in, it wasn't enough to keep the audience intact opposite The Rockford Files on NBC.
Did You Know?
The Hot l Baltimore was the first ABC series to have a warning at its opening, cautioning viewers about the mature themes. CBS ran a similar disclaimer when All in the Family debuted in 1971, but only in the first telecast.
How to Watch Hot l Baltimore today: Aside from some promos on YouTube, it is not available.
23. Here's Lucy (CBS) – 1968-74
No, this was not I Love Lucy. Not even close. Nor was it as good as Lucille Ball's second successful sitcom, The Lucy Show. But any series featuring everyone's favorite redhead is worth revisiting.
Her chemistry with co-star Gale Gordon, this time as Lucy's brother-in-law Harry Carter, was flawless. And the bonus was six guest appearances by that beloved "second banana" Vivian Vance, as Vivian Jones.
While Doris Singleton (Carolyn Appleby on I Love Lucy) was originally cast as Gale Gordon's secretary, that idea was dropped after Lucy's real life offspring, Lucie Arnaz and Desi Arnaz, Jr., joined the cast.
Did You Know?
The season four finale of Here's Lucy ("Kim Finally Cuts You-Know-Whose Apron Strings") was a backdoor pilot for spin-off series The Lucie Arnaz Show. Had the pilot been picked up to series, the idea was to feature Vivian Vance as a regular.
How to Watch Here's Lucy Today:Hulu, Prime Video or DVD
22. Marcus Welby M.D. (ABC) – 1969-76
Given his reputation as that beloved TV Dad Jim Anderson on family sitcom Father Knows Best, Robert Young stuck to his wholesome family roots as kindly Dr. Marcus Welby.
Paired with James Brolin as Dr. Steven Kiley, the pair worked alongside each other in their private practice in Santa Monica. Unlike the medical dramas of today, there was always a happy ending. Dr. Marcus Welby even made house calls!
Did You Know?
Historically, Marcus Welby, M.D. was the first ABC series to finish a season ranked first overall in primetime, which it did in the 1970-71 season.
How to Watch Marcus Welby, M.D. Today:Prime Video or DVD
21. The Partridge Family (ABC): 1970-74
Admit it…if you liked The Brady Bunch you also watched The Partridge Family when they aired together on ABC from 1971 to 1973. And you just "dug" David Cassidy as teen heartthrob Keith Partridge and Susan Dey (pre-L.A. Law) as his sister Laurie.
While it was not entirely known who was schooling the five Partridge siblings while they were on tour singing (did Shirley Jones as Mama Shirley drive the bus, sing in the band, and home school the kids?), the mixture of music and innocent family-themed comedy (with Danny Bonaduce at the center of most storylines) resonated with kids and teens at the time.
Did You Know?
ABC needed a series to schedule on Saturday opposite the then-No. 1 show on television, All in the Family, and off The Partridge Family went in June 1973 to compete. One season later the sitcom was history.
How to Watch The Partridge Family Today:DVD or Crackle
20. The Odd Couple (ABC): 1970-75
Based on the hit Broadway play and the 1968 theatrical, Neil Simon's The Odd Couple transitioned to the small screen in 1970. Jack Klugman inherited the Walter Matthew movie role as Oscar, and Tony Randall took the place of Jack Lemmon as Felix.
The premise, of course, was two men who live together after their marriages fall apart. Transitioning from single-camera with a laugh track in season one to the more traditional three-camera mode with an audience in season two (and beyond), the result was a livelier mix of humor. And the flawless chemistry between the two actors resulted in three Emmy Award victories for Outstanding Lead Actor in a Comedy Series (two for Klugman and one for Randall).
Did You Know?
Two remakes of The Odd Couple have aired to date: The New Odd Couple with Demond Wilson and Ron Glass on ABC in 1982-83, and The Odd Couple with Matthew Perry and Thomas Lennon on CBS from 2015-17. There was also an animated spin-off called The Oddball Couple in 1975, which featured the misadventures of a dog named Fleabag and cat named Spiffy who live together under the same roof.
How to Watch The Odd Couple Today:CBS All Access, Hulu or DVD
19. Three's Company (ABC) – 1977-84
Like so many other series that eventually lose their original stars, Three's Company was just not the same without Suzanne Somers as dizzy Chrissy Snow and Norman Fell and Audra Lindley as bickering landlords Stanley and Helen Roper (who segued into failed spin-off The Ropers.)
But what a refreshing gem it was in those 1970s years, with this farce an exercise in comical misunderstandings and sexual innuendos. And back at its inception in 1977, the idea of two young women sharing their apartment with a man was also very risqué.
Did You Know?
When Three's a Crowd, the second spin-off from Three's Company, was in development in 1984, Suzanne Somers' manager/husband Alan Hamel suggested Somers as the new live-in love interest for John Ritter. Given her tumultuous exit from the sitcom in 1981, the idea was immediately nixed. Ultimately, ABC decided to cancel Three's a Crowd after one season in favor of a renewal for its other freshman comedy, Who's the Boss?
How to Watch Three's Company Today:Antenna TV, Logo or DVD
18. Kolchak: The Night Stalker (ABC) – 1974-75
Cited by The X-Files creator Chris Carter as an inspiration, Kolchak: The Night Stalker featured Darren McGavin as a crime reporter for Chicago's fictional Independent News Service. He investigated mysterious crimes with unlikely causes.
Instead of the typical hoods and villains as likely suspects, Kolchak kept running into vampires, werewolves, zombies, mummies and other unusual phenomena. And what aired for only one season (and 20 episodes) following its introduction in 1972 as a made-for television movie (and a second movie in 1973), resulted in a short-lived revival in 2005 (with Stuart Townsend in the lead role) and talk of a theatrical with Johnny Depp (which has yet to happen).
Did You Know?
Richard Kiel, who rose to fame in Jaws and in the James Bond movies, guest-starred in two episodes of Kolchak: The Night Stalker as the monster. Additionally, The Sopranos creator David Chase worked on the series as a story editor, which was his first regular crew position in Hollywood.
How to Watch Kolchak Today:Prime Video or DVD
17. The Jeffersons (CBS) – 1975-85
One of the most successful spin-off sitcoms in television history, The Jeffersons was "movin' on up" for 11 seasons on CBS, with its peak primetime ranking at No. 3 overall in 1981-82.
Isabel Sanford was "Weezie" (aka Louise Jefferson), the faithful but long-suffering wife of Sherman Hemsley as loudmouth George. Franklin Cover and Roxie Roker were Tom and Helen Willis, the first interracial couple featured on a television series.
And then, of course, was Marla Gibbs as no-nonsense maid Florence (who was upgraded to her own spin-off sitcom, Checking In, in the spring of 1981, but quickly returned after its failure). Like that other classic TV maid before her, Shirley Booth as Hazel, Florence also always knew best!
Did You Know?
When The Jeffersons began, Isabel Sanford was 57 years old in real life, while Sherman Hemsley was a mere 36. Do the math, and George Jefferson would have been about 14 at the time of son Lionel's birth. No wonder why "Mother" Jefferson (Zara Cully) disliked her!
How to Watch The Jeffersons Today:Prime Video/Starz, MeTV or DVD
16. Laverne & Shirley (ABC) – 1976-83
"The TV critics always hated us," Penny Marshall once said. But the viewers had a different opinion, with Happy Days spin-off Laverne & Shirley roaring out of the gate on Jan. 27, 1976, as the top-rated series in all of television.
By seasons two and three, this tale of two best friends and roommates (Penny Marshall and Cindy Williams) who work as bottle-cappers in the fictitious Shotz Brewery in late-1950s Milwaukee even out-rated its parent series. While the move to Burbank, California, at the start of season six was a classic example of "Jumping the Shark," there was just something about these characters we wanted to continuously root for.
Did You Know?
Welcome Back, Kotter's Ron Palillo was one of the featured voices in animated spin-off Laverne & Shirley in the Army, which aired on ABC in the 1981-82 TV season.
How to Watch Laverne & Shirley Today:CBS All Access, Logo or DVD
15. Alice (CBS): 1976-85
Legend has it that Alice star Linda Lavin was none too pleased that initial co-star Polly Holliday as sassy waitress Flo was getting all the laughs (and Emmy nominations). So out went Holliday after four seasons to headline short-lived sitcom Flo, and in came Diane Ladd (as Belle) in season five and Celia Weston (as Jolene) for the final four seasons.
Without good 'ol Flo, Alice was nothing special. But with that party gal from Cowtown, Texas, the series was alive with energy and laughter. Note to Linda Lavin: "Kiss my grits!"
Did You Know?
Philip McKeon played Alice's son Tommy Hyatt throughout the nine seasons of Alice. But the pilot featured Alfred Lutter, the actor who originated the role of Tommy in the 1974 theatrical Alice, Doesn't Live Here Anymore, which the series was based on.
How to Watch Alice Today:Prime Video or DVD
14. Rhoda (CBS): 1974-78
Naturally, we loved Valerie Harper as Rhoda Morgenstern, the underdog whose quest for a husband on The Mary Tyler Moore Show resulted in a string of bad dates (and endless comical situations).
But when Rhoda finally met her man, David Groh as Joe Gerard in spin-off Rhoda, the suddenly more established and satisfied Mrs. Gerard became more difficult for the writers to find humor in. By the beginning of season three, Rhoda and Joe split. By season four they were divorced. And by season five viewers jumped ship.
While any series with Valerie Harper is worth watching, if you want to see Rhoda Morgenstern at her best, stick with The Mary Tyler Moore Show and the early episodes of Rhoda.
Did You Know?
Although Julie Kavner (pre-Marge Simpson) is remembered for her stint as Rhoda's insecure younger sister Brenda, one episode of The Mary Tyler Moore Show featured the wedding of Rhoda's sister Debbie. And there was mention of a brother named Arnold. Debbie and Arnold…where are you?
How to Watch Rhoda Today:DVD
13. "M*A*S*H" (CBS): 1972-83
Unlike the then-new wave of Norman Lear comedies and CBS comedy personalities like Lucille Ball and Mary Tyler Moore, M*A*S*H was a combination of comedy and drama adapted from the 1970 theatrical of the same name.
Airing for 11 seasons, technically M*A*S*H lasted eight years longer than the Korean War, which was the time frame of the series. And the early seasons coincided with the later years of the Vietnam War.
While viewers enjoyed the camaraderie of the characters in an often-comical fashion, the death of Col. Henry Blake (McLean Stevenson) at the end of season three (Blake's plane was shot down en route to Japan, and everyone aboard died) was intended to capture the cast's genuine shock and surprise, and to remind the audience that war is not be taken lightly.
Did You Know?
M*A*S*H is considered a key ingredient in CBS' classic 1970s Saturday night programming block. But it actually only aired on that evening for just one season, 1973-74. After minimal sampling in season one out of failed Anna and the King (a small screen adaptation of classic musical The King and I with Yul Brynner), M*A*S*H was scheduled out of All in the Family and into The Mary Tyler Moore Show.
The result: an immediate top 5 ranking. The following fall, CBS utilized what was then the best time period in all of primetime with short-lived sitcom Paul Sand in Friends and Lovers, which was followed in midseason by the arrival of The Jeffersons.

How to Watch M*A*S*H Today:MeTV, TV Land, Prime Video or DVD
12. Little House on the Prairie (NBC): 1974-83
Adapted from the Little House book series by Laura Ingalls Wilder (and a result, no doubt, of the success of family drama The Waltons on CBS), it was a never-dull moment in the sleepy town of Walnut Grove.
Love always conquered all on Little House on the Prairie, no matter what happened. But what set this show apart was snooty shopkeeper Harriet Oleson (Katherine MacGregor) and Alison Arngrim as her "bad seed" daughter Nellie. If it ever got too sugary on Little House, along came this pair to stir the pot and give little Laura Ingalls (Melissa Gilbert) something to fret over.
Did You Know?
The title of the series was changed to Little House: A New Beginning in the ninth — and final — season after the focus shifted to Laura and her husband Almanzo (Dean Wilder). Eleven-year-old Shannen Doherty was featured that season as the couple's niece, Jenny Wilder. Talk about a bad seed!
How to Watch Little House Today:Prime Video, COZI TV, UP TV or DVD
11. Good Times (CBS): 1974-80
If you want to be picky, you have to question how Esther Rolle as Florida Evans morphed from the housekeeper in Tuckahoe, New York, on parent series Maude to a housing project in inner city Chicago in spin-off Good Times. And wasn't John Amos as hubby James previously named Henry?
That aside, Jimmie Walker as oldest son J.J. was the breakout star. What was supposed to be a sitcom about a struggling family dealing with serious issues in a comedic fashion turned into a vehicle primarily for Walker.
Without Amos (who was fired after three seasons) and Rolle (who exited after season four but returned for the final season), Good Times lost its spunk. But with the entire cast intact, those first three seasons were pure "Dy-No-Mite."
Did You Know?
When Esther Rolle left the series, the writers shipped her off to Arizona with new TV husband Carl Dixon (Moses Gunn). After Rolle returned for the sixth — and final — season, there was only one brief reference to Carl. Suddenly, Florida Dixon was Florida Evans again.
How to Watch Good Times Today:Hulu, TV One, Get TV, Prime Video/Starz or DVD
10. Room 222 (ABC): 1969-74
Smack in the middle of what could have been considered the original ABC TGIF programming line-up, Room 222 was a half-hour comedy-drama set at fictional Walt Whitman High School in Los Angeles. Mixing humor with serious issues, episode themes often reflected the contemporary political climate of the time (such as women's rights, racism, the Vietnam War and Watergate).
The characters included Pete Dixon (Lloyd Haynes) as the compassionate teacher we all wish we had; Liz McIntyre as the understanding guidance counselor; Seymour Kaufman (Michael Constantine pre-My Big Fat Greek Wedding) as the school principal; and Alice Johnson (Karen Valentine) initially as a young student teacher.
Did You Know?
Although ABC had considered canceling Room 222 after the first season due to low ratings, five initial Emmy Award nominations (and three wins, including Outstanding New Series) saved the show from a premature demise.
How to Watch Room 222 Today:Aspire TV or DVD
9. Eight is Enough (ABC): 1977-81
From the production company behind The Waltons, the initial focus on comedy-drama Eight is Enough was modeled on the life of syndicated newspaper columnist Thomas Braden, a real-life parent with eight children.
After the untimely passing of Diana Hyland as wife Joan during the abbreviated first season, the theme shifted to the arrival Betty Buckley as eventual stepmother Abby and the family's adjustment to their new matriarch. With ratings on the downside by season five, Ralph Macchio (pre-The Karate Kid) joined the cast as Abby's orphaned nephew Jeremy.
Did You Know?
Although Betty Buckley as Abby became the stepmother to the Bradford brood, Laurie Walters as daughter Joanie (third in age among the eight Bradford siblings) was actually six months older than Buckley in real life.
How to Watch Eight Is Enough Today:Prime Video or DVD
8. One Day at a Time (CBS): 1975-84
Another solid hit from the Norman Lear wheelhouse, the original version of One Day at a Time focused on the comical (and often dramatic) trials and tribulations of a young divorced woman (Bonnie Franklin) and her two teenage daughters (Mackenzie Phillips and Valerie Bertinelli).
Also, of course, was Pat Harrington, Jr. as smarmy building handyman — and surrogate father of sorts — Dwayne Schneider. While Phillips was at the center of the storylines in the early seasons, ongoing personal issues (which led to her departure twice) and a blossoming Bertinelli shifted the focus to her Barbara Cooper character.
Did You Know?
CBS had expressed interest in a two-season renewal for One Day at a Time in the spring of 1984, which would have taken the comedy through 11 seasons. But Bonnie Franklin and Valerie Bertinelli nixed the idea, and the network tested the waters for a potential spin-off series with Pat Harrington, Jr. as Schneider (who moves to Florida to care for his suddenly orphaned niece and nephew). It never went to series.
How to Watch One Day at a Time Today:Prime Video, Crackle or DVD
7. All in the Family (CBS): 1970-79
Groundbreaking, no doubt, All in the Family from Norman Lear came at a time when CBS was canceling basically every series with a tree (nicknamed "The Rural Purge," which led to the demise of shows like Petticoat Junction, The Beverly Hillbillies, Green Acres, and Hee Haw).
Oddly, All in the Family aired immediately following Hee Haw in its first season, certainly an unusual audience flow. But the network wanted comedies of a grittier nature that would tackle current issues, and All in the Family was the show to do it. Not a hit initially, Emmy ultimately came calling, viewers suddenly took notice, and by season two Carroll O'Connor and company began a five-year reign as the top-rated series on television.
Did You Know?
All in the Family spun-off five comedies: Maude, The Jeffersons, Archie Bunker's Place, Gloria, and 704 Hauser. And that does not include the offspring from Maude (Good Times) and The Jeffersons (Checking In).
How to Watch All in the Family Today:Get TV, Crackle or DVD
6. The White Shadow (CBS): 1978-81
As the first dramatic ensemble with a predominantly African American cast, high school-set The White Shadow, starring Ken Howard, tackled subject matters new to the small screen (including drug problems, teenage crime, sexually transmitted diseases, and the dangers of living in a crime-ridden Los Angeles neighborhood).
One student on the basketball team at fictional Carver High School, Eric Kilpatrick as Curtis Jackson, was even gunned down at a liquor store holdup. Developed by executive producer Bruce Paltrow, The White Shadow was never a big draw in the traditional Nielsen ratings. Yet it left an indelible mark because of its realistic portrayal of a group of students trying to survive, and ultimately thrive, under often difficult circumstances.
Did You Know?
Unlike other high school dramas where the students never seemed to graduate (remember Carlo Imperato as Danny Amatullo on Fame, for example?), four of the original students featured on The White Shadow — Milton Reese, Abner Goldstein, James Hayward and Ricky Gomez — actually graduated at the end of season two. A new set of high school students arrived in season three.
How to Watch The White Shadow Today:DVD
5. Dallas (CBS): 1978-91
Technically, serialized drama Dallas is remembered as a 1980s institution, with the signature moment — Larry Hagman as evil oil magnate J.R. Ewing being shot — occurring on March 21, 1980.
But even at the very beginning, when Dallas launched as a five-part miniseries in the spring of 1978, there were signs of an eventual addiction. And by the 1980-81 TV season, Dallas was the top-rated show in primetime (with three seasons in that capacity and seven in total in the Top 10). Dallas also introduced what became a staple in the next decade: the season ending cliffhanger.
Did You Know?
Dallas spin-off Knots Landing featured Donna Mills as villainess Abby Cunningham Ewing Sumner, the female counterpart, perhaps, to Larry Hagman's J.R. Ewing. Earlier in their careers, Hagman and Mills co-starred together in NBC 1971-72 sitcom The Good Life, which showcased the pair as a middle-class couple working as a butler and a cook for a wealthy family.
How to Watch Dallas Today:Prime Video or DVD
4. The Carol Burnett Show (CBS): 1967-78
We all have our favorite moments. Let's see … Gone With the Wind takeoff "Went With the Wind," "As the Stomach Turns," Tim Conway cracking up Harvey Korman in most of their sketches together, Carol's opening Q&A, the endless roster of guest stars (Jim Nabors was Carol's "good luck" charm and always appeared on the season-opener) and, of course, "The Family" sketches.
Remembered as the fifth ingredient on that classic CBS Saturday night line-up, The Carol Burnett Show is a prime example of why this type of comedy-variety is sorely missed in primetime. Carol…we are so glad we had this time together!
Did You Know?
Vicki Lawrence segued into spin-off sitcom Mama's Family on NBC on January 22, 1983. But inbetween The Carol Burnett Show and Mama's Family was a CBS TV movie called Eunice on March 15, 1982, featuring Carol and Vicki, plus Harvey Korman, Ken Berry and Betty White.
How to Watch The Carol Burnett Show Today:Prime Video, MeTV or DVD
3. The Brady Bunch (ABC): 1969-74
Yes, I know. This picture-perfect blended family was pure fiction. None of us, then or now, could really relate to a childhood set in a groovy house (complete with green Astroturf in the backyard), with two loving and understanding parents, six ideal children, and a housekeeper who was just pure plain fun.
There was always a wisecrack out of the mouth of Ann B. Davis as Alice! But as an escape from our mundane existences, The Brady Bunch offered a place to go where all was good and the worst problem was Marcia (Maureen McCormick) being hit by a football and Jan (Eve Plumb) having another meltdown. As always, it was a happy ending in every episode.
Did You Know?
In its five season run (and excluding any of the endless spin-offs), The Brady Bunch never cracked the Top 30 of all shows in primetime. Each season, the sitcom only received a 13-episode renewal (with additional episodes ordered at a later time). It was not until The Brady Bunch made its debut in off-network syndication that the masses began to take notice. And they have never left!
How to Watch The Brady Bunch Today:Prime Video, CBS All Access, Hulu, MeTV or DVD
2. The Mary Tyler Moore Show (CBS): 1970-77
Single at age 30 at the start of this beloved sitcom, Mary Tyler Moore as Mary Richards moves to Minneapolis to start a new life after a breakup.
And that set the stage for an equal balance of Mary's home and work life, complete with characters we cared about, situations we could all relate to, and comedy derived from these individuals — Mary, Rhoda, Phyllis, Mr. Grant, Ted, Murray and, in later seasons, Georgette and Sue Ann — instead of just the punch lines.
While she could not make it through the funeral of a clown without breaking into laughter (in the classic "Chuckles Bites the Dust" episode), Mary could indeed "turn the world on with her smile." And, thanks to The Mary Tyler Moore Show, this tale of an independent woman ushered in a new era for the TV sitcom.
Did You Know?
The original plan was to have Mary as a divorceé, but the network brass feared the audience would not accept the Mary they knew as happily married Laura Petrie on The Dick Van Dyke Show as suddenly divorced. Mary also wore a wig in season one so viewers would not confuse her with Laura.
How to Watch Mary Tyler Moore Today:Decades, Prime Video or DVD
1. The Waltons (CBS): 1972-81
Initially airing opposite two established series — The Mod Squad on ABC and The Flip Wilson Show on NBC — the expectations were low for this dramatic tale of a loving family trying to survive during the Depression from Earl Hamner, Jr.
The audience caught on, however, and by season two The Waltons ranked second overall in all of primetime (behind All in the Family). After nine seasons and six made-for-television reunion movies (the last was A Walton Easter in 1997), a number of the surviving cast members will be present at "The Forever Friends of The Waltons" reunion. It's happening at the opening of the John & Olivia's Bed & Breakfast Inn in Schuyler, Virginia, in October.
Did You Know?
Ralph Waite is remembered for his portrayal of John Walton. But the first choice for the role was Henry Fonda, who was featured in the 1963 theatrical Spencer's Mountain, which was based on the novel by Earl Hamner, Jr. (and it became the basis of The Waltons). Fonda declined because he felt it was Richard Thomas' show and, at age 67 when The Waltons began, he was also a bit long in the tooth.
How to Watch The Waltons Today:Prime Video, INSP or DVD
Honorable Mention (in alphabetical order):
Apple's Way (CBS), Barney Miller (ABC), The Bob Newhart Show (CBS), Donny and Marie (ABC), The Doris Day Show (CBS), Happy Days (ABC), Hawaii Five-O (CBS), Julia (NBC), Love, American Style (ABC), Lucas Tanner (NBC), Maude (CBS), My Three Sons (CBS), The Sonny and Cher Comedy Hour (CBS), Sons and Daughters (CBS), Taxi (ABC), WKRP in Cincinnati (CBS)
Marc Berman is the founder and Editor-in-Chief for Programming Insider. He also covers the broadcasting landscape, at present, for Forbes.com, Watch!, Newspro and C21 Media in London. His prior pieces have appeared in Campaign US, The New York Daily News, Variety, The Hollywood Reporter, The Los Angeles Times and Emmy Magazine, among other outlets.
The editors of Considerable.com determine the recommendations of products and services that appear in articles through rigorous reporting. If you buy a product from a retailer through a link on the site, Considerable.com may be paid a commission through our participation in an affiliate marketing program. These fees in no way affect our reporting or recommendations.
Sours: https://www.considerable.com/entertainment/tv/top-tv-shows-1970s/
70s TV Intros - Crime and Medical Dramas
When looking back at Classic TV shows of the 1970s, there is one name that, love him or hate him, has to be looked as a key player in that decade of television: Fred Silverman. He was the former programming chief of all three broadcast networks (ABC, CBS and NBC) who, it must be said, genuinely changed the face of television — much of the results of which will be seen below.
In 1970, Silverman took charge at CBS and the result was nothing less than a programming revolution. Trying to change the network's viewership, he initiated the so-called "rural purge," which saw the cancelation of such still high-rated shows as The Andy Griffith Show's spin-off, Mayberry RFD; The Beverly Hillbillies, Hogan's Heroes, The Ed Sullivan Show and The Jackie Gleason Show. While heartbreaking to many, what followed was truly amazing as he attempted to usher in the age of more "relevant" TV.
Moving away from sitcoms with laugh tracks, he emphasized those shot in front of a studio audience in the way classics like I Love Lucyand The Honeymooners were, and brought in new dramas to appeal to upscale baby boomers. The result were comedies like All in the Family and The Mary Tyler Moore Show (plus their numerous spin-offs), as well as M*A*S*H, The Bob Newhart Show, The Waltons and The Sonny & Cher Comedy Hour. And then, his job seemingly done there, he was hired away by ABC in 1975.
Once there, it was obvious that Silverman had decided to exercise another part of his brain, shifting from relevant programming to escapism. The result? Turning Happy Days into a ratings juggernaut and launching its spin-off Laverne & Shirley and these classics of the 1970s: The Bionic Woman, Charlie's Angels, Eight Is Enough, Donny & Marie, The Love Boat, Three's Companyand Fantasy Island. And if you're looking for pure escapism on a whole different level, he also gave us The Brady Bunch Hour.
Towards the end of the decade he shifted to NBC, though his efforts there in the 1970s aren't worth talking about (Supertrain anyone?), it taking a few years into the 1980s before he really left his mark there. But we're not here to talk about the '80s. At least not yet.
From 1970 to 1979 there was a wide variety of programming on all three networks, and what follows is our guide — as the headline says — to 101 classic (and not-so-classic) examples of them.
Please scroll down for more. 
Listen on Spotify to Closer Classic Film and TV as we celebrate Classic TV with behind the scenes coverage, celebrity interviews, news and much more!

1 of 98
'The Mary Tyler Moore Show' (1970-1977)
Mary Richards (as played by Mary Tyler Moore) could and did turn the world on with her smile! One of the quintessential sitcoms of the 1970s, with Mary starring as the WJM TV News associate producer and the focus split between her life in the newsroom and at home. Many of the characters were so beloved that they got their own shows, such as Valerie Harper's Rhoda (1974-1978), Cloris Leachman's Phyllis (1975-1977), and Ed Asner's Lou Grant(1977-1982). Quality shows across the board.
2 of 98
'The Odd Couple' (1970-1975)
The battle between the slob and the neatnik comes to television with Jack Klugman as Oscar Madison and Tony Randall as Felix Unger in this television adaptation of Neil Simon's Broadway play. Can two divorced men share an apartment without driving each other crazy? Of course not!
Also debuting in 1970 was a series version of Neil Simon's other big play of the time, Barefoot in the Park. While the 1967 feature film version starred Robert Redford and Jane Fonda, the television take featured an African American cast. It only ran from 1970 to 1971. All three versions focused on the early days in the marriage of newlyweds.
3 of 98
'The Partridge Family' (1970-1974)
The show that turned David Cassidy into a heartthrob! The sitcom focuses on a family that decides to become a band and take their show on the road to great success both on and off camera. Also starring Shirley Jones as matriarch Shirley Partridge, Susan Dey as Laurie and Danny Bonaduce as Danny. Music from the show was compiled into best selling albums and singles. The Partridges may have been big business for a while, but more important is the memories of them that viewers still hold close to their heart. We think we love them!
4 of 98
'Dan August' (One Season Spread Between 1971 and 1975)
In the days before his movie career exploded, Burt Reynolds starred in this show as the title character, a detective working out of Santa Luisa, California and going up against many of the people he grew up with. Also starring Norman Fell (Mr. Roper from Three's Company) as Sergeant Charles Wilentz and Richard Anderson (eventually Oscar Goldman on The Six Million Dollar Man) as Chief George Untermeyer.
5 of 98
'Make Room for Granddaddy' (1970-1971)
From 1953 to 1964, Danny Thomas had a huge television success with Make Room for Daddy/The Danny Thomas Show, which focused on the career and home life of entertainer Danny Williams and his family. A 1969 a reunion special titled Make Room for Granddaddy scored big ratings and, the following year, the decision was made to spin it off into a weekly series. Unfortunately the audience didn't connect with it in the way it had in the past, and the show was canceled after a single season.
6 of 98
'Nanny and the Professor' (1970-1971)
Juliet Mills plays Phoebe Figalilly (who has a preference for the name "Nanny"), arriving at the home of Professor Harold Everett (Richard Long), a widower, to care for his kids — Hal (David Doremus), Butch (Trent Lehman) and Prudence (Kim Richards). Not dissimilar to Mary Poppins, there is definitely something a little odd about Nanny, who has what you could call a sixth sense.
7 of 98
'All in the Family' (1971-1979)
From Norman Lear, one of the primary shows credited with changing the nature of episodic television in the 1970s. Gone was the light and fluffy — and in its place were all the issues of the day shown through the prisms of the Bunker family, led by conservative bigot Archie (Carroll O'Connor), who goes up against his liberal son-in-law Michael Stivic (Rob Reiner). Caught in between is Archie's wife, Edith (Jean Stapleton), and their daughter (and Mike's wife) Gloria (Sally Struthers). It's hard to realize now, but the impact All in the Family had on the medium was profound.
From 1979 to to 1983, Carroll O'Connor starred in the spin-off Archie Bunker's Place which, with the passing of Edith, saw him raising his nieces while running a local bar.
8 of 98
'Columbo' (1971-1976)
A series of mystery TV movies with a twist: we see the criminal commit the crime, and it's up to Los Angeles Police Department Detective Columbo to prove the culprit is guilty. Inventive writing and direction combined with Peter Falk's portrayal of the title character made the detective one of TV's most iconic characters. The actor would reprise Columbo in a new series of mysteries that aired from 1989 to 2003. Also, in 1979 Kate Mulgrew starred in a single season spin-off series, initially titled Mrs. Columbo and then changed to Kate Loves a Mystery. Unfortunately the audience didn't love Kate.
9 of 98
'The New Dick Van Dyke Show' (1971-1974)
Signing a three-year deal with CBS, Dick Van Dyke agreed to star in this sitcom that saw him starring as television talk show host Dick Preston, with Hope Lange as his wife, Jenny, and Angela Powell as his daughter, Angie. The focus was split between his time at work and at home but, due to low ratings, in the third and final season the locale switched from Arizona to California when Dick Preston is hired as an actor on a daytime soap. Didn't work.
10 of 98
'Alias Smith and Jones' (1971-1973)
If you remove banks and railroads, everybody loves Old West outlaws Hannibal Heyes (Roger Davis) and Kid Curry (Ben Murphy). Oh, and you might want to add the law to that list of people against them.
11 of 98
'Cannon' (1971-1976)
Retiring from the Los Angeles Police Department, Frank Cannon (William Conrad) decides to become a private detective.
12 of 98
'The Jimmy Stewart Show' (1971-1972)
In his only weekly television series, Jimmy Stewart stars as James K. Howard, an anthropology professor at Josiah Kessel College, which his grandfather founded, in Easy Valley, California (fictional town). His quiet life is disrupted when his son's house burns down and he invites the family to come and stay with him and his wife, Martha (Julie Adams).
The show lasted one season, and Stewart didn't fare much better in Hawkins (1973-1974), which cast him as lawyer Billy Jim Hawkins, who would tend to investigate (and solve) the cases he was drawn into. That's a hands-on lawyer.
13 of 98
'Longstreet' (1971-1972)
Armed with his German shepherd guide dog and some personal training from Bruce Lee, James Franciscus (who almost became Mike Brady on The Brady Bunch) plays Mike Longstreet, an investigator of insurance cases.
14 of 98
'The New Andy Griffith Show' (1971)
Andy Sawyer (Andy Griffith) has been working in the capital, but heads back to his home town with his family when he hears the position of mayor is opening up. The town of Greenwood is a lot like Mayberry, which makes one wonder why he wanted to stop playing Andy Taylor in the first place. Lee Meriwether plays Andy's wife, Lee.
15 of 98
'Owen Marshall, Counselor at Law' (1971-1974)
Arthur Hill plays the title character, a compassionate defense attorney who works with his associates (including a pre-Bionic Lee Majors) to prove the innocence of their clients. Fans of crossovers will be thrilled to know that there were two of them between this show and Robert Young's Marcus Welby, M.D. 
16 of 98
'The Persuaders!' (1971-1972)
Here's an interesting concept: take the Bronx-born and raised "self-made" American Danny Wilde (played by Tony Curtis) and England's Lord Brett Sinclair (Roger Moore), bring them together and have them work to protect the wronged in society. The year after this show ended, Roger made his debut as James Bond in Live and Let Die.
17 of 98
'Sanford and Son' (1972-1977)
Another example of the sitcom maturing in the 1970s and a huge hit for NBC. Redd Foxx is Fred Sanford and Demond Wilson is his son, Lamont — both of them living and working out of the family junkyard. Developed by Norman Lear, many considered it to be the network's own version of All in the Family, which isn't unreasonable considering the issues dealt with, albeit comically.
It would spawn the spin-offs Grady (starring Whitman Mayo as Grady Wilson, Fred Sanford's friend); the Sanford Arms (starring neither Foxx nor Wilson, introducing a new character who took over the property and ran the rooming house next door); and Sanford (Redd Foxx reprises the role, but few viewers tuned in). Demond Wilson would also star in Baby, I'm Back (1977-1978), which had nothing to do with Sanford and Son.
18 of 98
'Emergency!' (1972-1979)
Randolph Mantooth and Kevin Tighe plays firefighter paramedics John Gage and Roy DeSoto, who work in the the Los Angeles metropolitan area tackling crises on a weekly basis. Co-created by Jack Webb, the creative force behind Dragnet.
19 of 98
'Maude' (1972-1978)
Norman Lear and Bud Yorkin worked their creative magic again in this first spin-off from All in the Family. Bea Arthur had played Maude Findlay, cousin of Edith Bunker (Jean Stapleton), on two episodes of that show, and made such an impression that she got her own series. Pure liberal, the show follows the character's tackling issues of the day. Co-starring are Bill Macy as her husband, Walter, and Adrienne Barbeau as their daughter, Carol.
20 of 98
'The Waltons' (1972-1981)
The acclaimed series focuses on the title family and their struggles through the depression and World War II while living in the Virginian mountains. The cast includes Will Geer, Ellen Corby, Richard Thomasand Mary Jackson. Like the 1971 TV movie that preceded it, the show is based on series creator Earl Hamner Jr.'s book Spencer's Mountain, which in itself spawned a 1963 film.
21 of 98
'The Bob Newhart Show' (1972-1978)
One of the greats! Bob Newhart is psychologist Bob Hartley, the perfect straight man to a group of nutso/eccentric patients. Suzanne Pleshette plays his wife, Emily, with Bill Daly (from I Dream of Jeannie) as pilot Howard Borden.
22 of 98
'The Streets of San Francisco' (1972-1977)
Karl Malden is Detective Lieutenant Mike Stone and Michael Douglas, before he decided to become a movie star, is Inspector Steve Kellar, and together they're making the rounds in San Francisco and solving crimes.
23 of 98
'M*A*S*H' (1972-1983)
Let's face it, the idea of a "sitcom" focusing on doctors stationed at the 4077th Mobile Army Surgical Hospital in Uijeongbu, South Korea during the Korean War didn't exactly scream TV hit. But that's exactly what it became thanks to brilliant writing and actors like Alan Alda, Loretta Swit, Harry Morgan and Mike Farrell.
24 of 98
'Kung Fu' (1972-1975)
Seeking his missing half-brother, Shaolin monk Kwai Chang Caine (David Carradine), equipped with spiritual training and his abilities in the martial arts, travels the Old West in an attempt to bring enlightenment to those he encounters on his quest. The CW is producing a pilot for a new version with a female lead.
25 of 98
'Bridget Loves Bernie' (1972-1973)
It doesn't seem like envelope-pushing now, but this show actually was at the time as it followed the life of an interfaith couple, with Meredith Baxter playing Catholic bride Bridget Fitzgerald Steinberg and David Birney playing Jewish groom Bernie Steinberg. The clash between the two faiths provided the humorous and dramatic fodder to the show. Although the show was doing well in the ratings, it was nonetheless canceled by CBS due to the controversy that it attracted.
26 of 98
'The Paul Lynde Show' (1972-1973)
Paul Lynde, coming off of his enormously popular recurring role as Uncle Arthur on Bewitched, gets his own show playing attorney Paul Simms, who has to deal with the frustrations of his job and home life. The show is little-remembered today, but is worth seeking out on YouTube. Lynde is so funny in it.
27 of 98
'The Rookies' (1972-1976)
Like the title suggests, it chronicles the early adventures of three police officers who have just become a part of the force, notably Georg Stanford Brown as Officer Terry Webster, Sam Melville as Officer Mike Danko and Michael Ontkean as Officer Willie Gillis. Also in the cast is Kate Jackson in her days between the horror daytime soap Dark Shadowsand the phenomenon-to-be, Charlie's Angels.
28 of 98
'Barnaby Jones' (1973-1980)
Buddy Ebsen, who had spent nine seasons as Jed Clampett on The Beverly Hillbillies, returns to television as the title private eye, who teams up with his daughter-in-law (played by Lee Meriwether) to solve cases that come their way.
29 of 98
'Police Story' (1973-1987)
This Los Angeles-set police series was an anthology, each episode featuring cops out on their beats. There were some recurring characters here and there, but mostly were were introduced to new ones in each episode. A spin-off that came from this show was the short-lived David Cassidy: Man Undercover, which aired from 1978 to 1979.
30 of 98
'Kojak' (1973-1978)
Who loves ya, baby? That would be Telly Savalas as lollipop-sucking New York Detective Lieutenant Theo Kojak. His portrayal of the incorruptible cop fascinated viewers as he moved from case to case. Beginning in 1985, Savalas reprised the role in a total of seven TV movies.
31 of 98
'The Girl with Something Extra' (1973-1974)
A pair of newlyweds find their young marriage rocked by the discovery that the bride, Sally Burton (Sally Field), has developed ESP mind-reading abilities which create all sorts of comic misadventures for her and husband John (John Davidson). Sort of sounds like an attempt to remake Bewitched, which had recently gone off the air at the time.
32 of 98
'Shaft' (1973-1974)
After starring in the big screen adventures Shaft, Shaft's Big Score and Shaft in Africa, actor Richard Roundtree brought private detective John Shaft to the small screen by starring in a total of seven TV movies.
33 of 98
'The Six Million Dollar Man' (1973-1978) and Other Superheroes
The 1970s was a big time for TV superheroes, though the most popular was the Lee Majors show The Six Million Dollar Man, which saw him playing astronaut Steve Austin who barely survives a crash with an experimental jet. Put back together with bionic parts, he gradually becomes an agent for the U.S. government. C'mon, admit it: you used to run in slow motion like Steve did, implying his great speed. Oh wait … that was just us?
Other superhero shows of the decade include the spin-off series, The Bionic Woman (1976-1978), starring Lindsay Wagner as Steve's love interest and, following a skydiving accident, fellow bionic agent; Wonder Woman (1975-1979), which introduced us all to Lynda Carter as the Amazon princess; pre-Dallas Patrick Duffy as The Man from Atlantis (1977-1978), Nicholas Hammond in The Amazing Spider-Man (1977-1979) and Bill Bixby and Lou Ferrigno as the two sides of The Incredible Hulk (1977-1982).
34 of 98
'Happy Days' (1974-1984)
Viewing the success of American Graffiti, producer Garry Marshall created this sitcom that began as a more subtle comedy about life in the 1950s through the eyes of Richie Cunningham (Ron Howard) and his family and friends, and became an absolute phenomenon with the ascension of one Arthur Fonzarelli, a.k.a. The Fonz (Henry Winkler). Richie and Fonzie became the true center of the show, and it was great — until Ron Howard had to go off and have a directing career instead. Not cool, Cunningham!
35 of 98
'Good Times' (1974-1979)
Created by Norman Lear (let's face it, the man was a creative juggernaut in the '70s), Good Times is credited as being the first sitcom to feature a two-parent African American family. On top of that, it's a spin-off of Maude, which was a spin-off of All in the Family. John Amos and Esther Rolle lead the Evans family, who struggle each day just to get by — by they do it with a mix of laughs and drama. Things got a little lighter once Jimmie Walker's J.J. (and his catchphrase, "Dy-no-mite!") took off.
36 of 98
'Little House on the Prairie' (1974-1984)
Based on the popular children's books by Laura Ingalls Wilder, her stories are brought to life in this drama about the Ingalls family in the 19th century who live on a farm near Walnut Grove, Minnesota. The wonderful cast includes Michael Landon and Melissa Gilbert.
37 of 98
'Harry O' (1974-1976)
After The Fugitive, actor David Janssen never quite managed to gain the same kind of success. From 1971 to 1972 he had starred in O'Hara, U.S. Treasury as a county sheriff who, in the aftermath of the death of his wife and child in a fire, changes his life and becomes an agent for the U.S. Treasury. In Harry O, he plays Harry Orwell, a retired cop who, after being shot in the back and has to leave the force, becomes a private detective. After its second season, the show was canceled by ABC's programming chief Fred Silverman in favor of Charlie's Angels. Ironically, Farrah Fawcett had been playing a recurring role on Harry O, which is how she caught Silverman's eye.
38 of 98
'Chico and the Man' (1974-1978)
Jack Albertson (Grandpa Joe in Willy Wonka and the Chocolate Factory) is Ed Brown, the cantankerous owner of a run-down garage in a East Los Angeles barrio, while Freddie Prinze played Chico Rodriguez, who came around looking for a job and was hired by Ed. Now this was a TV odd couple. Created by James Komack (The Courtship of Eddie's Father).
39 of 98
'The Rockford Files' (1974-1980)
Created by Stephen J. Cannell and Roy Huggins, the latter of which had also created the James Garner series Maverick. It was Huggins' idea to essentially take the Maverick character and redesign him as a modern detective. In this show, Jim Rockford had been sent to prison for a crime he didn't commit. When he gets out five years later, he decides to become a private detective — though one who, despite his best efforts, can barely make ends meet. Garner, who won an Emmy for the role, would play Rockford again in eight TV movies between 1994 and 1999.
Sours: https://www.closerweekly.com/posts/1970s-tv-shows/
You will also like:
Then the whole body of Anton was pierced by a dull pain. It was Uncle Sepan who planted the shameless boy on his huge dick. He began to quickly have Anton in the ass, while saying: -So you, wake up to my wife in the mouth to give, damn fagot. After Stepan finished, the same fate awaited Vlad. Revenge must have seemed sweet to Stepan, since he had done this with hooligans more than once.
2501
2502
2503
2504
2505