The Best Things To Do in Pigeon Forge During December
Add to the scene, the beauty of the Great Smoky Mountains National Park and you've got Pigeon Forge, Tennessee, a true winter wonderland worth exploring this holiday season. Want to know more about things to do in Pigeon Forge during December? Read on.
Pigeon Forge Winterfest
Pigeon Forge Winterfest highlights the best of winter in the Smokies. Over five million lights glow in celebration of the season, with the merriment stretching from Sevierville to Gatlinburg.
One of the best ways to see the brilliant holiday lights displays is aboard a Gatlinburg Trolley Ride of Lights. Almost as much fun as a ride in Santa's sleigh, a trolley tour showcases the best spots to see all of the magic of Winterfest. Even better, the trolleys are heated so you're sure to be nice and warm while you take in the sights. The Winterfest Trolley Tour of Lights departs nightly from downtown Gatlinburg from November 22, 2019 through January 31, 2020 at 6:30 pm, 7:30 pm and 8:00 pm. Also, tickets to ride are $10 per person.
Smoky Mountain Christmas at Dollywood
Another one of my favorite things to do in Pigeon Forge during December is visiting Dollywood. Smoky Mountain Christmas brings old-fashioned fun to the forefront of Christmas. Park goers are treated to a breathtaking display of holiday lights, with over four million lights decorating Dollywood. Moreover, kids will love the jolly good time of The Parade of Many Colors. Featuring floats adorned with bright lights, it marches through the park nightly.
Spectacular holiday shows and shopping are also part of the delight of Dollywood at Christmas. A Christmas Carol, Christmas in the Smokies, and O Holy Night are three of my favorite productions, while holiday shopping at unique arts and crafts vendors lets me find the perfect gifts for family and friends.
A Titanic Christmas
Over at the Titanic Museum, you can experience a holiday of dreams. Titanic's holiday spirit shines through Edwardian decor and Christmas charm. The ship will be aglow for the holiday season. Come exchange greetings with the Titanic crew or enjoy the glittering lights and the festive decorations.
Pigeon Forge Christmas Shows
If that's not enough to keep you busy, there are also Pigeon Forge Christmas shows performances in December. Two of the best are Christmas at Dolly Parton's Stampede and Christmas at the Smoky Mountain Opry. Both shows focus on the reason for the season and perform holiday classics sure to warm your heart.
The Incredible Christmas Place
Be sure to stop by The Incredible Christmas Place during your visit. The South's largest Christmas shopping village is a premier place for Christmas gifts and collectibles. It celebrates Christmas every day of the year, but is even better (if possible) during the actual holiday season. Located across the street from the picturesque Inn at Christmas Place, both have distinguished Bavarian architecture and delightful displays.
Reserve a Smoky Mountains Cabin
To make your vacation experiencing things to do in Pigeon Forge even more cozy this winter stay at a Smoky Mountain cabin. You'll be surrounded by the Smoky Mountains and truly be able to bask in the glow of a Smoky Mountain Christmas. Many cabins also have fireplaces, and hot tubs, adding even more ways for you to relax on your winter getaway.
Escape to Pigeon Forge this Winter
Book your Smoky Mountains getaway today and experience all the things to do in Pigeon Forge during December.
Sours: https://www.tripster.com/travelguide/things-to-do-in-pigeon-forge-during-december/
Top 8 Reasons To Visit Pigeon Forge in December
December is truly a beautiful time of year to visit Pigeon Forge and the Smoky Mountains. Cool weather, gorgeous Christmas lights, special events, and holiday cheer collide to make something remarkable.
If you've never experienced a Smoky Mountain Christmas, then you're missing out on one of the best Christmas destinations in the nation.
To help you find the best things to do in Pigeon Forge in December, we've made this winter guide with everything that makes the Smokies a perfect place for spending the holidays with the people who matter most!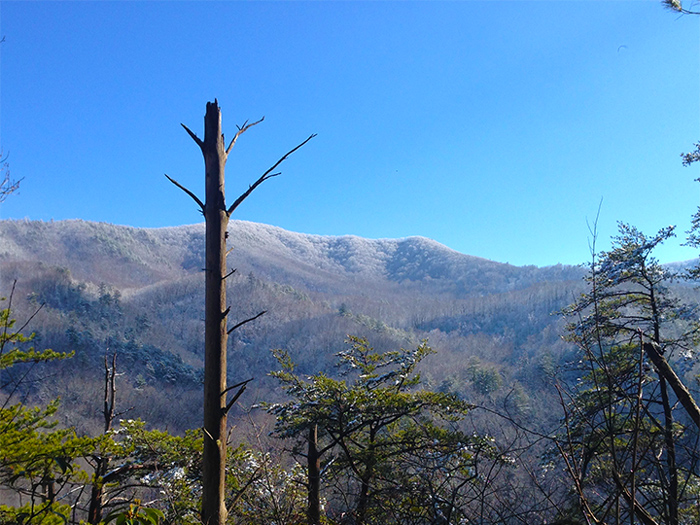 1. Beautiful Winter Weather
As the days grow shorter, things cool down in the mountains. This chilly weather is ideal for sipping hot chocolate, sporting your winter coat, and snuggling with someone special by the fire.
Not only does the brisk mountain air ramp up your Christmas Spirit, it also gives you a chance to see snow over the holidays!
In Pigeon Forge itself, there's only a small chance of snow during this time of year. On average, Pigeon Forge receives only 1.4 inches of the white stuff during the month of December.
Though Pigeon Forge isn't likely to see a large snowfall, you won't have to go far to find beautiful snow for the Christmas season! Simply visit Ober Gatlinburg Ski Mountain. In December, the slopes are open and you can ski, snowboard, or tub on man-made snow.
It's also possible to see natural snow in the high mountains in the Great Smoky Mountains National Park. Because higher elevation areas are colder and receive more precipitation on average than valleys like Pigeon Forge, there's a good chance you can enjoy a white Christmas in the Smokies!
To witness snow-covered peaks, simply drive to Newfound Gap. This part of the park is above 5,000 FT so there's a greater chance you'll have a white Christmas!
2. See Gorgeous Christmas Lights
Every Christmas season, the beautiful Christmas lights of Winterfest brighten the night skies of Pigeon Forge, TN.
This annual winter festival runs from Nov. to Feb, so there's plenty of time to see the magic of the holidays in the Smokies. From mile after mile of beautiful snowflakes to intricate light displays, Pigeon Forge shows off its holiday spirit in an incredible fashion.
To see all of the stunning holiday lights of Pigeon Forge, you can take a self-guided tour on the Driving Tour of Lights! Maps for this tour are available at Pigeon Forge Welcome Centers and the Trolley Office near Patriot Park.
3. Watch Christmas Shows
Pigeon Forge is well-known for its great entertainment scene complete with theaters, live concerts, and dinner shows.
To celebrate the Christmas season in style, many dinner theaters and shows feature special holiday acts with new material. From the impressive horseback riding shows of Dixie Stampede to the family fun of the Hatfield & McCoy Dinner Show, you can always find a seasonally appropriate dinner show to get you in the Christmas spirit!
4. Christmas at the Titanic
See the Titanic outfitted in Christmas decorations for the holidays! This interactive museum dedicated to the famous ship ramps up the Christmas cheer and recreates how Christmas was celebrated when the great ship first sailed.
While the full-scale remodeled rooms and unique artifacts from the Titanic are always a sight to behold, you can see these recreations in period-appropriate holiday décor.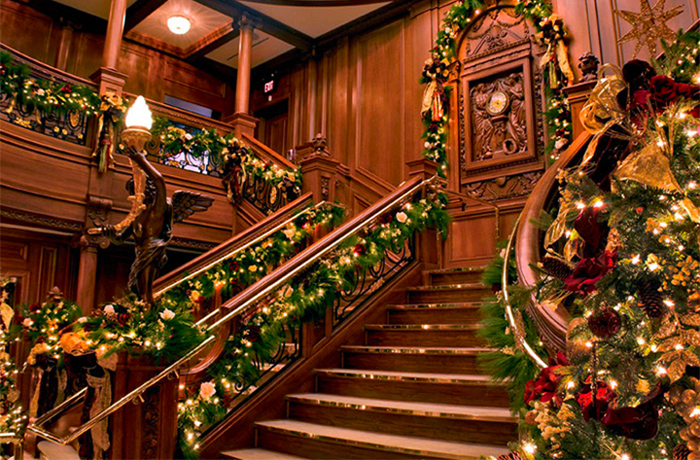 "The Grand Staircase," built according to original Blueprints, is especially striking and features beautiful Christmas lights, garland, and holly.
5. Dollywood's Smoky Mountain Christmas
For the month of December, Dollywood, a unique Smoky Mountain theme park owned by country legend Dolly Parton, is transformed into a beautiful holiday wonderland.
Not only can you enjoy the thrilling coasters, tasty food, authentic local crafts, and family friendly atmosphere of Dollywood, but you can also see the entire park filled with decorations and festive cheer!
Named as one of the best Christmas events in the country, Dollywood debuts these events for the Christmas season:
Dollywood's A Christmas Carol
Christmas in the Smokies Show
Appalachian Christmas Bluegrass Concerts
Santa's Workshop
A Parade of Lights
The Festival of Lights Show
Appearances of Rudolph and His Friends
And More!
Please Note: Dollywood is not open every day during the Smoky Mountain Christmas Event. Be sure to consult their hours before planning your visit!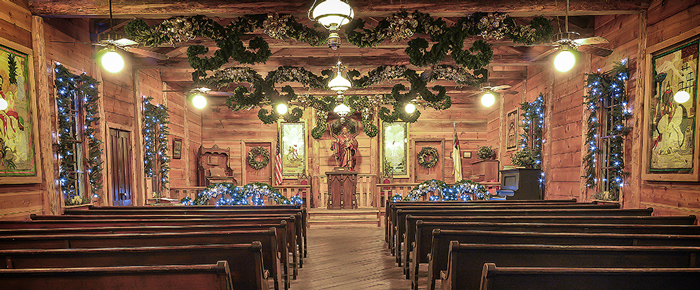 6. Find Decorations at the Incredible Christmas Place
When you visit the Incredible Christmas Place in Pigeon Forge, you can take a bit of holiday magic home with you! From unique collectibles to festive decorations, you'll find everything needed to transform your home (or you cabin) into a holiday wonderland!
The Christmas Place is the largest Christmas store in the Southeastern United States and features a staggering assortment of Christmas trees, nativity sets, Christmas lights, décor, garland, and, of course, Christmas tree decorations.
A singing Santa and his merry elves have been known to visit the Christmas Place and are available for pictures!
7. Celebrate Christmas in the Smoky Mountains
While there's plenty to do and see throughout the holiday season, the magic of Christmas surely reaches its peak on December 25th.
So why not reserve a cabin rental in Pigeon Forge, TN to spend the holidays with your family? With so many fun things to do and see in the Smokies, you could easily make Pigeon Forge your new holiday tradition!
On top of staying in the beautiful Tennessee mountains, you'll also enjoy great cabin amenities like hot tubs, game rooms, theater rooms, or decks with mountain views during your stay!
8. Exciting New Year Celebrations
You can truly bring in the new year in style in the Smoky Mountains!
From the Space Needle Ball Drop in nearby Gatlinburg to the excellent fireworks show at The Island in Pigeon Forge to a fun shindig in your own log cabin, the Smokies are just the place to ring in the New Year!
Final Thoughts on December in Pigeon Forge
The holiday season is easily one of the most exciting times to experience the Smoky Mountains. Better yet, all of the fun events and attractions are perfect for sharing with your friends and family!
Ever been to Pigeon Forge in December? What was your favorite thing about the Smokies? We'd be glad to hear your stories in our comments section!
Written by Adam Shafer
Sours: https://www.cabinsusa.com/smoky-mountains-blog/post/152/pigeon-forge-december-activities.php
December in Pigeon Forge Christmas Events & Activities
Even before Thanksgiving arrives, it's hard not to start getting exciting for Christmas in Pigeon Forge, TN! Needless to say, December is a fantastic month to visit the Smoky Mountains.
With festive holiday lights, special Christmas shows, and special holiday attractions, the Christmas spirit is infectious in Pigeon Forge.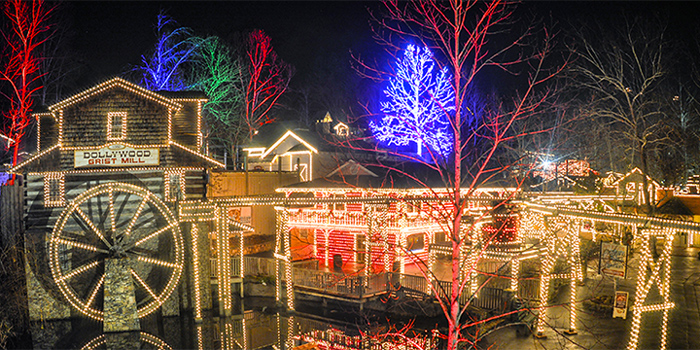 To help you make the most of your Christmas vacation in Pigeon Forge, we've made this handy guide on the best things to do in Pigeon Forge this December!
We'll also let you know the best places to find snow, plan for the weather, and enjoy the magic of the holidays in the Great Smoky Mountains of Tennessee!
What To Do in Pigeon Forge in December?
What can you do in Pigeon Forge in December? We've mad a list of the top 6 December activities in Pigeon Forge for a festive and fun holiday season!
1. See Christmas Lights in Pigeon Forge
For over 20 years, Pigeon Forge's annual Winterfest celebration brings millions of Christmas lights and custom light displays to the Smokies. The lights are up from early November to late February, so you can enjoy them for the entire month of December!
Take a tour of Pigeon Forge's Christmas Lights, you can pick up a Winterfest map at the Pigeon Forge Trolley Station in Patriot Park or the Visitors Center so you won't miss a single display!
Several iconic light displays you'll find in Pigeon Forge are:
The Old Mill
The Winterfest Express
Southern Charm
The Lights of Patriot Park
The Trolly Station
Wandering Wildlife
And More!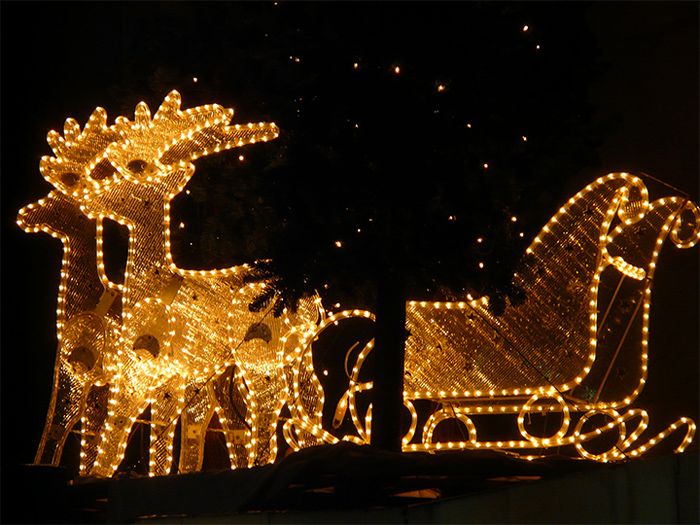 2. Experience A Smoky Mountain Christmas Parade
Pigeon Forge itself doesn't have a Christmas parade, but nearby Gatlinburg is home to a parade you don't want to miss!
Gatlinburg Christmas Parade – Known as the "Fantasy of Lights Christmas Parade," this big event begins at 7:30 PM on the first Friday in December. This parade draws thousands of spectators and showcases the beautiful Christmas lights of Gatlinburg, TN.
3. Tour Pigeon Forge Christmas Attractions
In Pigeon Forge, it seems like everyone feels the Christmas Spirit – even great local attractions.
Pay a visit to these local sights to take your Christmas celebrations up a notch:
Explore Christmas at the Titanic Museum – See full-scale recreated rooms on the Titanic decked with historically accurate Christmas décor!
Experience Christmas at Dollywood – Enjoy all the rides, delicious food, and musical performances of Dollywood with a hefty dose of holiday spirit! Dollywood's Smoky Mountain Christmas Celebration has been voted one of the top Christmas events in the country.
Visit the Christmas Place – This impressive Christmas shop is a true delight for anyone who loves Christmas. Known as the largest Christmas store in the Southeast, this store has unique décor and Christmas decorations that you'll treasure for years to come!
The Shadrack's Christmas Wonderland Light Show in Sevierville - Every November and December, Shadrack's Christmas Wonderland will bring a magical light show to the Great Smoky Mountains of Tennessee! Located at the Tennessee Smokies Baseball Stadium, this fantastic light show features hundreds of displays that are choreographed to music. Other highlights include Santa's Village, pictures with Santa, inflatables for the kids, and more!
4. See Pigeon Forge December Shows
Pigeon Forge has a lively entertainment scene and every show and dinner theater loves celebrating the holidays with a special Christmas Show!
Even if you've seen a dinner theater in Pigeon Forge on another trip, you can see a new performance that celebrates Christmas at these venues in Pigeon Forge:
The Dixie Stampede
The Smoky Mountain Opry
Hatfield & McCoy Christmas Dinner Disaster
Country Tonite Theater
Biblical Times Christmas Feast
Comedy Barn Christmas
5. Visit the National Park in December
During the Christmas season, Pigeon Forge is practically abuzz with holiday spirit and large numbers of vacationers enjoying the Smoky Mountains with their families. If you want to get away from the busyness of the Parkway, you can always make the short drive to the Great Smoky Mountains National Park to find some peace and quiet.
Most of the main roads in the National Park remain open during the winter season, but there are a few exceptions. The Clingmans Dome Road and some unpaved roads like Parsons Branch are closed. However, major destinations like Cades Cove, Elkmont, and Newfound Gap are open through the holiday season.
Hiking in the Smokies in winter provides some unique challenges and rewards. While you'll want to pack in plenty of warm clothes, food, and water, you'll also enjoy stunning views unobstructed by leaves, beautiful ice formations on waterfalls, and a chance to see some snow in the Smokies!
6. Enjoy Christmas with Your Family in A Pigeon Forge Cabin
This Christmas, why not enjoy time with your family while you relax in a comfortable log cabin in the mountains?
You can do exactly that when you celebrate the holidays in Pigeon Forge! Many of Cabins USA's rentals are decorated for the holiday season. Better yet, you could book a spacious group cabin in Pigeon Forge so you can make cherished memories with all your friends and family members.
With excellent amenities like game rooms, theater rooms, hot tubs, and beautiful views of the Smoky Mountains, your luxurious cabin vacation is a truly special way to celebrate the holidays.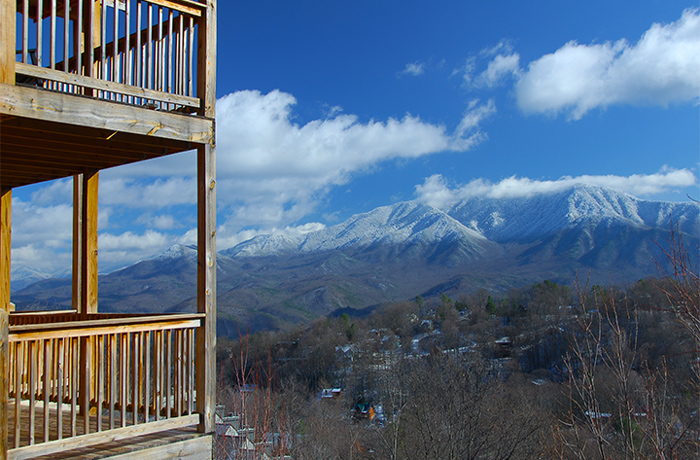 How's the Weather and Does it Snow in Pigeon Forge in December?
December brings colder weather to the Smoky Mountains. During the day, temperatures can be cool and mild, but at night the thermometer can dip below freezing.
Avg. High: 50°F
Avg. Low: 27°F
During December, there are fewer outdoor activities like horseback riding or zip lining to enjoy. You'll also want to pack good winter clothes to enjoy winter in the mountains.
With freezing temperatures, there's always the chance for snow. While some of us love to play in the white stuff, others are rightfully concerned about driving conditions on icy roads.
So here's the million dollar question: does it snow in Pigeon Forge in December?
The answer: sometimes.
On average, Pigeon Forge receives only 1.4 inches of snow during the month of December. Even when there is a winter weather event, the daytime temperatures are warm enough that the snow doesn't linger for too long.
A surefire way to play in the snow is to visit Ober Gatlinburg. The slopes at Ober are usually open right after Thanksgiving. Snow tubing is always a favorite with the kids. You can also enjoy skiing, snowboarding, or ice skating.
Additionally, high elevation regions of the national park receive more snowfall than lower valleys like Pigeon Forge. Make the drive up to Newfound Gap or hike to Mt. Leconte to see snow, frozen waterfalls, or beautiful rime ice on the trees.
Final Thoughts on December in Pigeon Forge
The holiday season is a truly exciting time to experience Pigeon Forge and the Smoky Mountains. We'd love to know: what was your favorite thing about visiting Pigeon Forge during Christmas?
Please share your story in our comment section!
Written by Mark Frazier
Sours: https://www.cabinsusa.com/smoky-mountains-blog/post/150/pigeon-forge-december-vacation-guide.php
Gatlinburg, TN Christmas Lights Drive/Walk Thru-CHRISTMAS EVE SNOWFALL!
Top 5 Things To Do in December in Pigeon Forge
If you are planning on visiting Pigeon Forge during the month of December, there are definitely some things that you just don't want to miss out on. From new and exciting holiday shows to decked out attractions, plenty of shopping, and the glowing lights of Winterfest, the Smoky Mountains offer plenty of ways to entertain your family during the holiday season.
To make your visit as enjoyable and memorable as possible, add these top 5 things to do in Pigeon Forge in December to your to-do list.
See Millions of Holiday Lights on the Winterfest Lights Driving Tour
Pigeon Forge is decked out with over 5 million twinkling Winterfest lights that can be seen throughout the city this time of year. Whether you prefer to enjoy the holiday lights and décor while strolling through town visiting shops and attractions or go on the Winterfest Lights Driving Tour, you will feel the spirit of the season all around. The driving tour is a great way to spend some quality time with the family while taking in the splendor of all the holiday light displays. Simply download the Winterfest Driving Tour Map and enjoy the drive! If you are not able to visit during December, don't worry, the Winterfest lights shine bright from mid-November through mid-February each year.
Celebrate the Holiday Season at Dollywood's Smoky Mountain Christmas
In addition to Pigeon Forge's Winterfest lights, Dollywood strings up another 5 million lights throughout the inside of the park. If you've never seen Dollywood's Smoky Mountain Christmas, this will truly be a special treat for your family. You are sure to be delighted by the holiday lights, spectacular holiday performances and special visitors roaming the park. Enjoy a hot wassail while admiring trees with every branch glowing with lights. Take the kids to get a peek inside Santa's cabin to see if their names are on the naughty or nice list, and have their photo taken while peering inside. It is a special time of year at the theme park and you will feel it everywhere you turn.  The kids are sure to love the magic feel of the season and the adults will love watching them soak it all in.
Wrap Up Your Holiday Shopping at The Incredible Christmas Place
For most of us, December is spent counting down the days until Christmas, and no place will get you more excited for the holidays than The Incredible Christmas Place. Whether you are looking for a special gift, an addition to your family Christmas tree, or just wanting to bask in all things Christmas-related, this is the place! There is something for all ages, boys and girls, kids and adults.   You will love the look on their faces on Christmas morning as they open their Smoky Mountain treasures.
Enjoy Spectacular Holiday Shows at Local Theaters
Many of the theaters in Pigeon Forge transform their shows just for the holiday season, beginning around the first of November, and continuing through Christmas and New Year's Eve. Get into the spirit of the season by taking the family to see a different holiday show each day during your stay in Pigeon Forge. From holiday twists on sporting competitions at Paula Deen's Lumberjack Feud Christmas Show to crazy Christmas fun at the Comedy Barn Christmas Show to a battle between the North and South Pole at Christmas at Dolly Parton's Stampede, holiday shows in Pigeon Forge are ready to entertain you with their best. And most are offering several shows a day so it will be easy to fit into your daily itinerary.
Plan a visit to Great Smoky Mountains National Park
A visit to Great Smoky Mountains National Park is one of the best things to do in December in Pigeon Forge. The leaves have all fallen which makes for some incredible mountain views. Who knows, you may even get to see a little snow! So be sure to bring your camera for those photo opportunities. Experience the winter season and all the natural beauty it brings with a winter hike in Great Smoky Mountains National Park. It is also the perfect way to spend a relaxing day away from the hustle and bustle and enjoy some quiet time with the family to reflect on what the year has brought.
The holiday season is such a fun and exciting time of year and a visit to Pigeon Forge is the perfect addition to your celebration.  Spending quality time with family and friends and sharing gifts, all while celebrating the true meaning of the season, will be easy and memorable.
Explore even more fun and exciting things to do with your family during the holidays in Pigeon Forge.
You May Also Like:
The Best Spots for Holiday Shopping in Pigeon Forge
Make Christmas At Dolly Parton's Stampede Part of Your Family Tradition
Sours: https://www.mypigeonforge.com/blog/top-5-things-to-do-in-december
Pigeon december tn in forge
And then the door to the locker room opened and a nurse named Katya entered it, it looks like for some reason she stayed at home. And came to work later than usual. Katya was an attractive blonde with the appearance of a top model, she was twenty-five years old, and looking at her pretty face.
Pigeon Forge Winterfest Christmas Lights Walkthrough and Review 2020 Old Mill Patriot Park
At six fifteen in the evening she was with him. Taking off her fur coat, Natalya appeared in front of Vadim in a white sweater, a black knee-length skirt and leggings. At that moment he regretted that it was winter outside. At school, Natasha considered it necessary to take off her leggings and show everyone her beautiful legs in tights.
But she could not guess that it was the nylon on her legs that attracted Vadim most of all.
You will also be interested:
Valery clearly saw every eyelash, every hair of flawless eyebrows. He felt a clean, even breath, which, despite the smell of alcohol, seemed to him divinely fresh and pleasant. Through parted lips, the whiteness of his teeth shone through. The eyes burned with passion and demonic desire. Taking control of himself, Valerka unhurriedly groped the pistol into the holster hanging under the girl's armpit and buttoned it with a quiet click.
2514
2515
2516
2517
2518