PayPal
PayPal – pay how you want, when you want and where you want. At least that's what the company claims.
But just how happy are the customers on the receiving end of those payments? Not very, according to those who've been subjected to their so-called "security checks".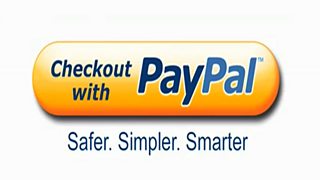 Around Mid-October Emma Fox sold a bag through E- bay. When she then tried to withdraw the funds a confirmation screen appeared to advise it would take 4 hours, followed by a subsequent possible 2 hours.
After the 6 hours the money hadn't appeared in her account so they decided to email PayPal. Paypal did write back to say it was because of security checking reasons, although they couldn't tell them why the security checks took place and that it would take 72 hours for the money to reach our account.
PayPal's security processes are designed to combat fraud and money laundering. But in September a technical glitch in updating their systems led to additional checks and delays for a number of customers.
At the start of October, PayPal claimed it had fixed the problem, and said all transfers should take place within 6hours but this was a surprise to Emma.
Later in October Emma had a further 2 items to sell, one being a vehicle which was close to £1000 and they experienced the same problem. They had to wait for 3 days for a lot of money to be transferred into their account.
"You want to know your money is safe and secure yet they cannot give you an explanation as to why they need to hold onto it for that long."
At least Emma eventually got her money. But for others, PayPal's "fast, safe and simple" way of paying has been anything but.
Josh Sewell's friend owed him money for a holiday and decided to pay Josh back by PayPal.
So he sent £810 pounds into his PayPal account and withdrew it to his bank but within an hour or so Josh got an email saying it had been stopped and that there was an enquiry into this transaction.
PayPal said there was an "unusual pattern of activity" on Josh's account. It held on to the money for 2 weeks – then sent it back to his friend, without permission.
Luckily for Josh it was a friend but if he was selling something on E-bay which was worth that much money and didn't know the person, then that could have caused real trouble.
"I thought the customer service was terrible...We made numerous emails and calls to the company but the people at the other end were like robots.. they just gave the same answer.. no one had any authority to deal with the situation."
Josh now has his money after his friend paid him in cash but his problems continue as his account is still limited. His girlfriend's account is also limited because they linked their accounts and thought they were the same person. So neither of them can use E-bay or paypal.
Luckily for Josh, he doesn't rely on PayPal for his living. For online traders and businesses, a frozen account can spell disaster.
Jake Wright ran a business selling video games through websites including E-bay and the money was handled by Paypal.
One day he got a notification that his PayPal account had been limited and in turn his E-bay account had been suspended.
They had to send all company documentation such as supplier invoices, his own identification, bank statements to E-bay but were then told by them that this was not sufficient - because the documents were illegible. They checked and resent the files - again to be met by the same response every time.
PayPal told Jake his account was considered high risk and to make matters worse E-bay contacted his clients directly.
Jake says, "E bay contacted all of our customers with a fraud alert notification. They told them they should raise a resolution in their resolution centre against us. Even though the customers had already received the products they'd paid for. Ultimately it meant we had to sell the assets of the company, and wind down trading...there seems to be no sensible appeals process."
No-one can doubt the importance of internet security to PayPal but by freezing accounts and holding onto thousands of pounds of customers' money for months at a time - for some customers at least, could it be that PayPal itself has become an online risk?
Company Response
Watchdog has been in touch with PayPal who have looked at the customers cases and sent us the following statement:
Most of our 15 million UK customers find that things go smoothly with PayPal, but we don't always get it right. We recognise the need to improve and are investing significantly in our customer service centres in Ireland, where we are recruiting an extra 1,000 people by 2015.
We don't arbitrarily freeze accounts. Sometimes we have to apply restrictions in response to negative buyer feedback; to comply with financial regulations; or if there is an unusual spike in payments. While our security measures can seem frustrating to some customers, they are essential tools that ensure our customers can make fast and easy payments.
Sours: https://www.bbc.co.uk/programmes/articles/B0Ss1cbvMdmsHpn1LkgJZz/paypal
A few months ago, I posted an article about Paypal Website Payments Pro Vs Authorize.Net where I provided a detailed comparison of two different credit card processing solutions.
And almost immediately after posting it, I started receiving an abnormally large amount of email feedback from Paypal haters. In fact, I've never encountered such strong anti-feelings for any service before.
Having used both services in the past with no problems whatsoever, I was very surprised to hear the overwhelming negative feedback towards Paypal.
I will never use Paypal again. After being a loyal customer for over 3 years, one day they decided to place a 6 month hold on my money for no reason. I couldn't access over 20k in my account which I needed to pay my bills!
The above quote was just one of many emails I received in the past few months since my article went live. In the interest of full disclosure, I use Paypal Website Payments Pro to accept payments for my online store and I've never had any problems with them in 4+ years.
But the fact that so many readers have such strong anti-Paypal sentiments made me a little paranoid about my business. After all if you can't process credit cards, you can't make any money.
Paypal Horror Stories From People I Know
Most of the horror stories I've read about Paypal through surfing the web have to do with Paypal randomly limiting accounts or freezing funds.
Most of the complaints I've come across seem to indicate that Paypal will rarely hold your funds for longer than 6 months, but 6 months can be a long time if you need access to your money.
And once they freeze your funds, it doesn't make sense to continue accepting money through Paypal if you can't access it. In other words, once your account is frozen, you are pretty much screwed.
All of the stories that I've read online are from people that I don't know personally or from people that I've never heard of before so I've been taking them with a grain salt.
However, I do have a few fellow blogging friends that have had their accounts frozen for no reason so I asked them for their side of the story.
In both cases with my blogging buddies, they had their accounts frozen after a big product launch. For one of them, Paypal limited their account by only allowing them to process $10,000 per day.
The other blogger had over 40K in funds frozen for 180 days. It seems as though Paypal doesn't like seeing huge spikes in money being received into your account.
In the case of my online store, the revenue we receive is pretty steady and consistent from month to month but occasionally we get spikes of revenue when we hold a sale.
So, I decided to call my dedicated account manager at Paypal to get the story straight and here's what I found out.
Editor's Note: Here are some Paypal alternatives in case you are fed up with Paypal.
Why Paypal May Limit Or Freeze Your Account
After talking to my Paypal rep for over 30 minutes, they reassured me that it's extremely rare that they ever place holds on user accounts.
They also told me that there were no limits on my account whatsoever and that I could process as much money as I wanted to in any given day.
When I brought up the stories about my blogging friends and how they had their accounts frozen, the representative assured me that the reasons for limiting an account vary greatly from user to user and largely depends on the situation.
Under the following circumstances, Paypal has certain triggers in place as a safeguard against fraud. Here are some reasons why some of these safeguards might be triggered
You've received an abnormally large amount of money in your account that is way above your average
Someone has filed a complaint to Paypal about your business
A series of chargebacks have been placed against your account
Your website has questionable content
You are in violation of Paypal's use policy. For example if you sell drugs or anything illegal, you may get banned
Your account information is not up to date or your account is not fully verified
Someone has logged into your Paypal account from a strange location.
Your credit score is low or something with your background history makes you a higher risk customer
They have detected fraudulent activity on your account.
Preventing Paypal From Ever Limiting Your Account
Towards the end of my conversation with Paypal, they assured me one last time that only a very small fraction of a percent of people get their accounts frozen and that accounts are rarely frozen for the full 180 days.
They also recommended the following guidelines to greatly reduce the chances of this happening.
If you are expecting to receive a large sum of money, then you should call Paypal ahead of time so they expect to see the extra funds. In other words, if you are planning a large product launch, make sure you let them know ahead of time
When you first signup for Paypal Website Payments Pro, there's a survey that you have to take. Make sure that you check off higher numbers in terms of how much money you anticipate making every month
Contact Paypal to make sure that your account is not limited in any way in terms of how much money you can accept per day. Sometimes limits are placed depending on various factors relating to your credit history or background checks
Make sure your name or the name of your business is on your Paypal account and that it exactly matches your bank account and credit cards.
Use the exact same addresses and phone numbers that match your bank account and credit cards
Always use trackable methods of shipping if you ship physical goods in case a dispute is filed against you
Make sure that your FEIN or social security number exactly matches the name of your business on the account
Link both a credit card and a bank account to Paypal
Does This Sound Like Too Much Trouble?
Here's the bottom line how I see it. If you are in the business of selling informational or digital goods and your revenues are extremely lumpy, then I would go with a regular merchant account and gateway like eMerchant.
If you have low credit scores or any history of fraud or criminal activity, then go with a regular merchant account and gateway like eMerchant.
If you never want to deal with the possibility of getting your account frozen or limited, then go with a regular merchant account and gateway.
The main reason my wife and I use Paypal is because they offer an extremely convenient way to ship packages and accept Paypal payments with one easy to use interface. Paypal's fees are higher than a traditional merchant account but the perks are worth it for our store.
But if you do decide to go with Paypal, it's probably a good idea to give them a call to make sure that there aren't any artificial limits on your account.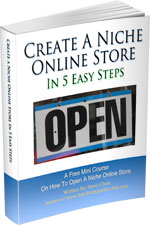 Ready To Get Serious About Starting An Online Business?
If you are really considering starting your own online business, then you have to check out my free mini course on How To Create A Niche Online Store In 5 Easy Steps.
In this 6 day mini course, I reveal the steps that my wife and I took to earn 100 thousand dollars in the span of just a year. Best of all, it's free and you'll receive weekly ecommerce tips and strategies!
Share On Facebook Share On Twitter Share On Pinterest
Note: This post above may contain affiliate links, which means that I may receive a commission if you make a purchase when clicking a link. Please consult our privacy policy for more information.
Related Posts In Payment Processing
About Steve Chou

Steve Chou is a highly recognized influencer in the ecommerce space and has taught thousands of students how to effectively sell physical products online over at ProfitableOnlineStore.com. 

His blog, MyWifeQuitHerJob.com, has been featured in Forbes, Inc, The New York Times,  Entrepreneur and MSNBC.  

He's also a contributing author for BigCommerce, Klaviyo, ManyChat, Printful, Privy, CXL, Ecommerce Fuel, GlockApps, Privy, Social Media Examiner, Web Designer Depot, Sumo and other leading business publications.

In addition, he runs a popular ecommerce podcast, My Wife Quit Her Job, which is a top 25 marketing show on all of Apple Podcasts. 

To stay up to date with all of the latest ecommerce trends, Steve runs a 7 figure ecommerce store, BumblebeeLinens.com, with his wife and puts on an annual ecommerce conference called The Sellers Summit.  

Steve carries both a bachelors and a masters degree in electrical engineering from Stanford University. Despite majoring in electrical engineering, he spent a good portion of his graduate education studying entrepreneurship and the mechanics of running small businesses. 
Sours: https://mywifequitherjob.com/why-paypal-freezes-or-limits-accounts-and-how-to-prevent-this-from-happening-to-you/
Why are your funds unavailable or on hold? And what can you do about it?
In the rare case when a donation cannot be granted according to a donor's recommendation, we will reassign the donation to another charitable organization.

While we take multiple steps to attempt to grant the donated funds according to the donor's identified preference, PayPal Giving Fund is the receiving charity of record and retains exclusive control over all donations. The listing of a charity in the directories of PayPal Giving Fund or its partners is not a guarantee that the charity will ultimately receive funds from PayPal Giving Fund.

Upon receiving a donation, PayPal Giving Fund will attempt to make a grant to the charity the donor intended to benefit. Pending distribution of grants, PayPal Giving Fund holds all donations in a secure, non-interest-bearing bank account.

In the event we are unable to distribute the funds successfully (e.g., the charity does not enroll with PayPal Giving Fund and fails to cash the check(s) we send), or if the charity no longer complies with our Nonprofit Certification Policy, we reserve the right to reassign the donation to another charitable organization. Where possible, PayPal Giving Fund will contact the original donor to ask for a new charity recommendation to benefit from their donation.

We ensure all charities have met the eligibility requirements in our Nonprofit Certification Policy before including them in our programs. You can learn more about how we grant funds to enrolled and unenrolled charities by reviewing our Donation Delivery Policy.

If you would like to contact us and don't have a PayPal account, please click here and fill out the form so we can help you resolve your PayPal Giving Fund issues.
Sours: https://www.paypal.com/us/brc/article/funds-availability
PayPal Money On Hold Solution in Hindi 2020 - Money On Hold PayPal
people have been down this road for years
lots of conspiracy theories out there
I can tell you this much
paypal does not reap much benefit from the hold
in fact there is no interest on all of this money from millions of people
it does not exist..............it is simply bad info
most peope rarely have to deal with paypal anyway
the problems that really irk people all start with ebay
many people spend hours on the phone with ebay but little time with paypal
it is designed that way and I have to say,it works for me
if you are getting bad news in your email
chances are its from ebay
the suggestion that was made by you goes against the spirit of the community
the community here wants to be inclusive
its is always recomended that members stick around rather that leave
One for Paul, one for Silas ...
One for to make, my heart rejoice.
Can't you hear, my lambs acallin`
Oh good shepherd,
Feed my sheep
Sours: https://community.ebay.com/t5/Selling/Ebay-PayPal-holding-my-money-for-two-weeks-illegally/td-p/30188749
Illegal funds paypal 2020 holding
PayPal Holding Your Funds? State Regulators Want to Know
For many eBay sellers who use PayPal to process payments, holds of up to three weeks (or in some cases, even longer) are simply a reality of doing business.
PayPal generally explains the policy of holding funds as a response to transactions that are associated with risk or buyer disputes, though sellers often complain that the holds occur in situations where neither condition is in play. Moreover, critics of the policy have maintained that the holds are commonplace to the point of routine, occurring far too often to be explained by suspicions of fraud.
What many sellers may not know is that they can seek redress from state regulators if they feel the holds are unfair.
"If people feel that they have undue delays the best and the quickest way to find out why or how is to write a letter to their state regulator," said Joseph Rooney, assistant commissioner with Maryland's Office of the Commissioner of Financial Regulation.
According to Rooney, every state but two - South Carolina and New Mexico - has a law governing money transmitters, a broad classification that includes financial institutions such as money order and travelers check services, as well as online payment outfits like PayPal.
Many of those statutes cap the period of time that money transmitters can hold onto payments before releasing them to the recipient.
In California, for instance, where PayPal is headquartered and registered as a money transmitter, section 1841 of the state's Money Transmission Act reads:
"Every licensee or its agent shall forward all money received for transmission or give instructions committing equivalent money to the person designated by the customer within 10 days after receiving that money, unless otherwise ordered by his or her customer."
Alana Golden, public information officer at the California Department of Financial Institutions, explained that the hold period provided in the statute is "meant to protect the consumer against non-delivery by sellers."
Other states have similar provisions. In Florida, for example, the law requires that licensed money transmitters "shall, in the normal course of business, ensure that money transmitted is available to the designated recipient within 10 business days after receipt."
An eBay seller in that state shared his experience with Ecommerce Bytes. The seller, who claims a 100 percent feedback rating with no history of major complaints, received word from PayPal in October that funds owed him would be held for 21 days. In response, the seller appealed to the state attorney general's office. About two weeks later, PayPal contacted the seller, saying that it had conducted a "second review" of his account, and the funds were released.
"Bottom line: anyone that has a hold placed on their account, should take a few minutes to do some research, see if they have a leg to stand on, and complain to their state agency/agencies. It does work," the seller wrote.
The relevant portion of PayPal's user agreement is section 10.4, in which the company stipulates its right to place holds on funds linked to transactions that have been deemed risky or disputed by the buyer:
"If PayPal places a hold on any or all of the payments you receive PayPal will provide you with notice of our actions. PayPal will release the hold on any payment after 21 Days from the date the payment was received into your Account unless you receive a Dispute, Claim, Chargeback, or Reversal or PayPal has taken another action permitted under this Section 10. PayPal, in its sole discretion, may release the hold earlier under certain circumstances, for example PayPal may release the hold earlier if you have uploaded tracking information. If you receive a Dispute, Claim, Chargeback, or Reversal, PayPal may continue holding the payment in your Account until the matter is resolved pursuant to this Agreement."
PayPal gives itself a wide berth in its terms with language such as "in its sole discretion," terminology that the company has used to defend itself against legal challenges, including a pending class-action suit in California.
Jennifer Hakes, PayPal's senior manager of corporate communications, declined specifically to address the potential conflict with relevant state laws. "PayPal works closely with state regulators to ensure that it satisfies consumer protection requirements, including the timing required to transmit payments," Hakes wrote in an email.
Rooney, the Maryland assistant commissioner, said that complaints against money transmitters are exceedingly rare - his office received just one in all last year. He also had not heard of the issue of 21-day PayPal holds.
"We wish we knew of more problems," he said. "We want people to file complaints but we don't get any."
The state laws governing money transmitters are in place to protect consumers, rather than businesses, he explained. That means that businesses struggling to win prompt release of their funds might not find recourse with state authorities.
It's a different story with small sellers, however, whom sympathetic regulators might be inclined to assist just as they would consumers. For Rooney, the breaking point would be whether the aggrieved party was an LLC.
"Any customer or the recipient can file a complaint with its state. What we would do with that complaint is send it PayPal and say, 'Can you give us the specifics on this?'" he said. "If they didn't we would question why did they put the hold on this."
The extent of state authority over PayPal varies by statute, and is further complicated by matters of interstate commerce, where the federal government holds jurisdiction. Moreover, since the money transmitter laws are intended as consumer protections, not all of PayPal's practices are subject to state regulation.
However, in matters where state authorities have standing, regulators have several tools at their disposal to pressure companies to resolve complaints. In Maryland, for instance, Rooney's office has subpoena power and the authority to levy fines ($1,000 for the first offense, $5,000 for each subsequent infraction). Additionally, violations of the state's money transmission law can be prosecuted as criminal offenses, potentially resulting in jail time for a guilty party, though Rooney acknowledged that such cases are exceedingly rare. If the subject of a complaint does not cooperate with an investigation, it runs the risk of losing its money transmitter license.
Rooney was the immediate past president of the Money Transmitter Regulators Association, a group representing state regulatory authorities, and currently serves as the organization's treasurer and sits on the board of directors. The MTRA maintains a list of links and contact information for the departments of financial regulation of its 44 member states and the District of Columbia.
Each year, the MTRA's Joint Examination Committee, in partnership with the Conference of State Bank Supervisors, subjects every registered money transmitter to a review.
"We examine PayPal every year," Rooney said, adding that he would raise the question of the extended holds to Maryland's delegate to the committee when the company next comes up for review.
Comment on theEcommerceBytes Blog.
About the Author
Kenneth Corbin is a freelance writer based in Washington, D.C. He has written on politics, technology and other subjects for more than four years, most recently as the Washington correspondent for InternetNews.com, covering Congress, the White House, the FCC and other regulatory affairs. He can be found on LinkedIn here .
Sours: https://www.ecommercebytes.com/cab/abn/y11/m12/i16/s01/
PayPal Funds On Hold: How To Easily Lift The On Hold \u0026 Get Your Funds
Why are your funds unavailable or on hold? And what can you do about it?
Most businesses will experience a time when their funds become unavailable, also known as a payment hold.
Why are my funds inaccessible or on hold?
PayPal may place a hold or restrict your account activity if a little more information about a transaction, your business or your account activity is needed (you can read more about them in our User Agreement). When a payment hold is placed on your account the money still belongs to you and once we get confirmation your buyer received the item they ordered in the condition promised, the funds will be available for withdrawal.
Here are some of the reasons why we might place a hold on your account.
1.
You are a first-time seller.
When you are a new PayPal seller, it takes time to build up enough history to demonstrate a pattern of positive buyer-seller transactions. The good news is you can usually move out of this status by confirming your identity and building up a history of positive selling activity.
2.
You have not sold in a while
. When your selling activity has been dormant for a long time, it will also take time to rebuild a history of positive buyer-seller transactions.
3.
Multiple customers filed for a refund, dispute or chargeback
. If multiple customers file for a refund, dispute or chargeback, it can delay the availability of your funds. The best way to resolve this is to work directly with your customers to prevent, or solve, disputes and chargebacks. Sometimes it is possible that your customer filed for a refund, dispute or chargeback because someone illegally used their PayPal account to buy something. We ask that you hold off on shipping any items when this happens.
4.
Your selling pattern appears unusual or changed
. An unusual sales activity includes: a recent spike in sales or a change in your average selling price, business platform or type of item being sold.
5.
You are selling higher risk items
. Higher risk items can include tickets, gift cards, consumer electronics, computers and travel packages.You can also read our User Agreement for more information on other holds and reserves we may place on your account.
How long PayPal holds your funds for.
By default, your funds will be held for 21 days. However, there are several things you can do to expedite this timeline.
What you can do to access your money sooner.
Assuming there are no issues with the order, you may be able to expedite the release of temporarily unavailable funds sooner than the scheduled 21 days by taking any of these actions from your PayPal account:
| | | |
| --- | --- | --- |
| Action | Time to release | What you need to do |
| Print a Royal Mail shipping label | 1 day after delivery | Print a Royal Mail Postage shipping label from your PayPal account. This will automatically update your tracking information and delivery confirmation. |
| Add tracking information | 1 day after delivery with supported carriers. See chart below for supported carriers. | Upload a supported carriers' tracking number. PayPal will release the payment within three days of the carrier confirming delivery. |
PayPal Supported Carriers in the United Kingdom as of 6 July, 2020:
Asendia UK
Collect+
Deltec Courier
DHL Express
DPD Local
DPD UK
FedEx
Hermesworld
IMX Mail
myHermes UK
Parcel Force
Royal Mail
TNT UK
UK Mail
UPS
Whistl
wnDirect
Yodel Domestic
Yodel International
How can you prevent the delay of available funds?
There are five things you can do to help prevent a delay of available funds in the future:
1. Review the email we send and the alert in your account overview.
2. If a buyer pays you and the payment is not immediately available, we'll notify you via an email titled "An important message about your PayPal balance" or via an alert in your Account Overview page. This email or alert will be the best source of information about why your payment is not available and what you may be able to do to prevent the delay of available funds in the future.
3.Prevent refunds, disputes and chargebacks by:
Setting yourself up for success by posting actual photos and detailed, accurate descriptions of items so buyers know exactly what they are getting.
Being clear about shipping and handling time, costs and methods; process orders promptly to avoid delays.
Packing items carefully with appropriate, quality packing material, so customers receive the items in good condition.
Uploading tracking information of our supported carriers or printing a Royal Mail Postage shipping label through PayPal.
Clearly defining your return policy upfront to avoid problems later.
4. Communicate and work with your customers.
.
When customers contact you, do your best to be responsive and helpful. Working with customers early on can prevent a minor issue from ballooning into a much larger problem, and following the guidelines listed previously will help to reduce the number of buyer disputes, claims and chargebacks. If you are involved in a buyer dispute, start working to resolve it right away. Frequent, honest and open communication with the buyer via the Resolution Centre can help clear up any misunderstanding.
5.Set up a customer service message.
Also, setting up a customer service message in the Resolution Centre may help to prevent disputes. For example, if shipments will be delayed because of the weather in your region, letting the buyer know may answer their question and make a dispute unnecessary.
Sours: https://www.paypal.com/uk/brc/article/funds-availability
Now discussing:
Now it's your balls and penis turn. With these words, she began to wind the rope around the eggs, loop by loop. With each turn, the eggs were further removed from the body. Having finished with the rope, she hanged a load to them, not the one kilogram for walking, but a weighty weight.
2549
2550
2551
2552
2553