1 of 40
'Lizzie McGuire' Cookie Jar
An iconic Lizzie McGuire cookie jar would be worth around $150 today. Personally, I'm ready to drop some cash to spice up my kitchen decor.
Advertisement - Continue Reading Below
2 of 40
Dance Dance Revolution Mario Mix
Arguably the world's best arcade game, this special edition of Dance Dance Revolution is worth $250, and that's without including the legendary GameCube console.
Advertisement - Continue Reading Below
3 of 40
Polly Pocket Playsets
If somehow you attempted to go your whole childhood without losing Polly Pocket pieces, then you deserve a medal. This Rollercoaster Resort (all pieces included) now runs for $340, so I guess it does pay off to be organized as a kid?
Advertisement - Continue Reading Below
4 of 40
Tamagotchis
No real-life pet, no problem! That's what the beautiful egg-shape game that was Tamagotchi was for! Special edition ones are all the rage on eBay and can go for upwards of $95.
Advertisement - Continue Reading Below
5 of 40
Dream Life
When your real life was looking a little drab, Hasbro's Dream Life had your back. If you have a never-opened version of the game lying around, you could earn a nice $182.
Advertisement - Continue Reading Below
Advertisement - Continue Reading Below
6 of 40
Hannah Montana Malibu Beach House
Miley/Hannah's Malibu pad was #goals, so obviously getting the Barbie replica of it was a must-have. Nobody's perfect (jokes!), but if yours is still in reach, you could make over $200 on the play set.
Advertisement - Continue Reading Below
7 of 40
Hot Wheels Highway 35 World Race Ultimate Track Set
Only 1,000 of these bad boys were ever made, so if you have your hands on one, consider yourself lucky. Since they're so rare, they can sell for up to $4,500. (Yes, you read that correctly.)
Advertisement - Continue Reading Below
8 of 40
Mary-Kate and Ashley Dolls
Was it a '00s sleepover if a movie from the dynamic twin duo didn't make an appearance during the night? While the twins' films are easier to come by, their dolls are not. These two, pictured here, are worth a very normal price of $308.
Advertisement - Continue Reading Below
9 of 40
Marie Antoinette Barbie
This limited-edition Marie Antoinette doll is extravagant, and I wouldn't have it any other way. Her shoes aren't plastic but porcelain for crying out loud! The one-of-a-kind doll is worth some serious dough, ringing in at $1,100.
Advertisement - Continue Reading Below
10 of 40
Wii Disney Sing It Family Hits Nintendo Wii Game
Karaoke but make it at-home. This game came in a variety of versions, from Disney Channel hits to Glee favorites. It's not worth as much as others on this list, but $70 is still some serious money!
Advertisement - Continue Reading Below
Advertisement - Continue Reading Below
11 of 40
T-Mobile Sidekick
Before iPhone's were all the rage, you very desperately wanted a sidekick. The way it kick-flipped it's way up to reveal the keyboard was the textbook definition of a chef's kiss. If you're feeling like trading in your iPhone for one of these, it's going to ring you up to $280.
Advertisement - Continue Reading Below
12 of 40
Monopoly: Simpsons Treehouse Of Horror
Based on the famous Simpson episode of the same name, this favorite board game gets a creepy cartoon spin featuring six glow-in-the-dark pieces! Maybe that's why it's worth $300?
Advertisement - Continue Reading Below
13 of 40
YM Magazine
Before Teen Vogue came along, there was Your Magazine, a.k.a. YM. The publication stopped running in 2004, but old copies featuring stars from Ashanti to Amanda Bynes can earn you around $45 an issue!
Advertisement - Continue Reading Below
14 of 40
Nintendo Game Boy Advance SP
Road trips with your family went by quickly when you played your Nintendo. Special editions of this gaming device can go for several hundred dollars, but the most prized possession is the Gold Zelda Minish Cap, currently on sale for $12,000.
Advertisement - Continue Reading Below
15 of 40
Pixel Chix
Remember these?! The interactive house game made you excited to get your own pad with your besties. Surprisingly, these are still sold today, but if you have the OG ones hanging around, they could be worth up to $143!
Advertisement - Continue Reading Below
Advertisement - Continue Reading Below
16 of 40
Froot Loops Cereal Straws
If somehow you have a box of these discontinued and now most likely expired breakfast snack, feel free to sell it! Someone is doing so for $10,000, so, uh, anything is possible.
Advertisement - Continue Reading Below
17 of 40
Bop It Extreme Mini Keychain
You didn't know stress until you were at the highest speed of Bop It on the playground, and everyone was watching. The mini version of the game, seen here, goes for as high as $200 today.
Advertisement - Continue Reading Below
18 of 40
Easy Bake Oven
Thanks to this aesthetically-pleasing oven, any sugar-overloaded cake or cookie was possible! If you have one from the '90s in your grasps, you're going to earn some more dough, but this special-edition Bratz one is worth $129.
Advertisement - Continue Reading Below
19 of 40
Apple iPod Nano
The life-changing music device doesn't go for much as you would think. But if you never opened yours from the package (who hurt you?!), a nice $1,000 could be coming to your bank account in the future.
Advertisement - Continue Reading Below
20 of 40
Blockbuster Card
As much as I love my Netflix account, there was something about browsing the aisles of Blockbuster on a Friday evening that really makes me teary-eyed. Membership cards from the video-renting giant go for up $2,000 today.
Advertisement - Continue Reading Below
Advertisement - Continue Reading Below
21 of 40
Care Bears Tea Set
The finest tea set money could buy. Okay, not really, but the class level you felt from drinking out of this was off the charts. If you never got into yours, you can sell it for around $100 on eBay!
Advertisement - Continue Reading Below
22 of 40
CASIO Baby-G Watches
Remember the power your watch held? The time-telling accessory still knows how to make a statement, and this special edition Dolphin Whale model rings up a value of $660.
Advertisement - Continue Reading Below
23 of 40
Bratz Wild Wild West Dolls
There were two types of people growing up: Those that played with Barbies and those that played with Bratz. Boxed collections of the fashionable dolls are worth up to $1,000 today.
Advertisement - Continue Reading Below
24 of 40
LEGO Star Wars Ultimate Collector's Millennium Falcon
What was childhood without stepping on a LEGO piece and immediately screaming in pain after? Hardcore builders sought after the special-edition Star Wars creation called the Ultimate Collector's Millennium Falcon. It's currently going for $7,199.00 on eBay.
Advertisement - Continue Reading Below
25 of 40
Passion Fruit Furby
The Furby hype was real in the '90s and early '00s despite the creepy vibe they give off. (Have you seen those eyes?!) The White Passionfruit fluffy friend is valued at $850.
Advertisement - Continue Reading Below
Advertisement - Continue Reading Below
26 of 40
Hasbro's i-Dog
A robotic dog that lit up and danced to a song's rhythm? Iconic! Unfortunately, the gem stopped being sold in 2009 and currently goes for $12 to $190, depending on its edition.
Advertisement - Continue Reading Below
27 of 40
Yu-Gi-Oh! Cards
Over 25 billion of these cards have been sold worldwide, but that doesn't mean there aren't some rare ones out there still! Collections of the popular Japanese cards can go anywhere from $500 to $1,000.
Advertisement - Continue Reading Below
28 of 40
HitClips
The idea of hearing one to two minutes of your favorite song from artists like Britney Spears and NSYNC seems silly, thanks to gems like YouTube and Spotify. Regardless, you can sell your HitClips collection for up to $450.
Advertisement - Continue Reading Below
29 of 40
Super Soakers
Summertime was a blast when you got your hands on one of these. Today, the water gun is still a popular item, but older versions can be worth anywhere from $300 to $450.
Advertisement - Continue Reading Below
30 of 40
Beanie Babies
Would it really be a list about the '00s if Beanie Babies weren't on here? This toy, celebrating the year 2000, is currently selling for $11,100. Insane!
Advertisement - Continue Reading Below
Advertisement - Continue Reading Below
Advertisement - Continue Reading Below
Advertisement - Continue Reading Below
Advertisement - Continue Reading Below
Advertisement - Continue Reading Below
Advertisement - Continue Reading Below
Advertisement - Continue Reading Below
Advertisement - Continue Reading Below
Advertisement - Continue Reading Below
Advertisement - Continue Reading Below
Advertisement - Continue Reading Below
Advertisement - Continue Reading Below
Advertisement - Continue Reading Below
Sours: https://www.marieclaire.com/home/g34573674/most-expensive-valuable-2000s-toys-movies-games/
We wouldn't say that living in a world filled with uncertainty has caused us to regress. But we would say that nostalgia is hitting us a bit harder these days. Those carefree Nickelodeon filled days before 9/11, economic recessions, and now worldwide pandemic. Remember Blockbuster video, getting your Pogs confiscated on the playground, and the invention of stuffed crust pizza? Little did we know that those would be the last anxiety-free days of our youths. But you can chase that Friday night feeling playing the Slumber Party board game and getting Domino's delivered. Check out these '90s toys you can still buy.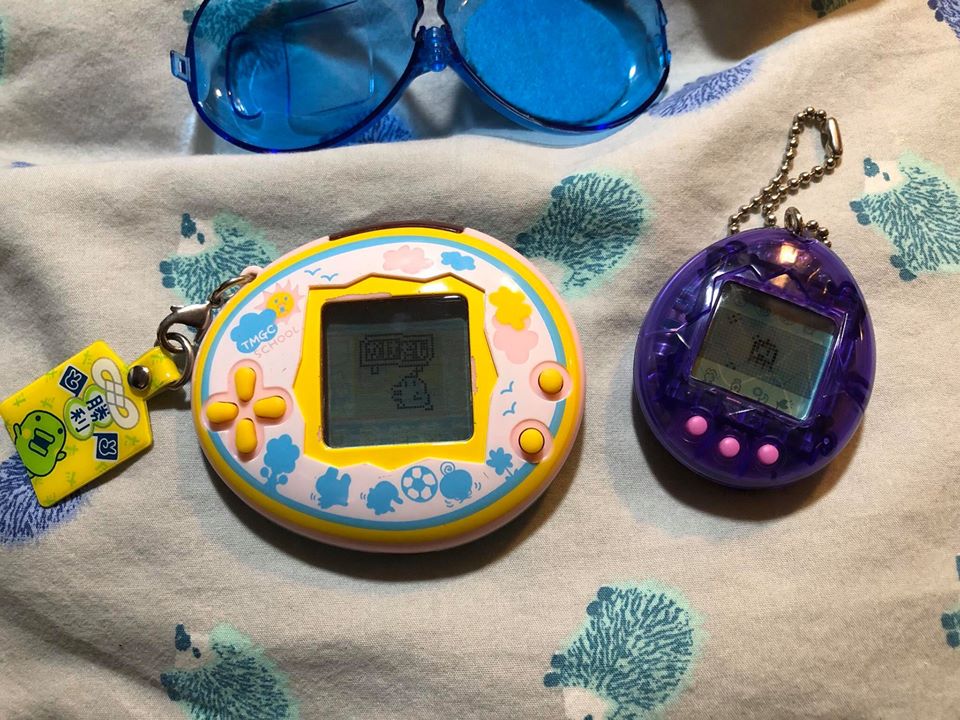 Tamagotchi
Refresh yourself with these instructions, if you're stuck in quarantine you may actually have time to play with this '90s toy. Create a challenge for yourself to keep a Tamagotchi pet alive for a full month.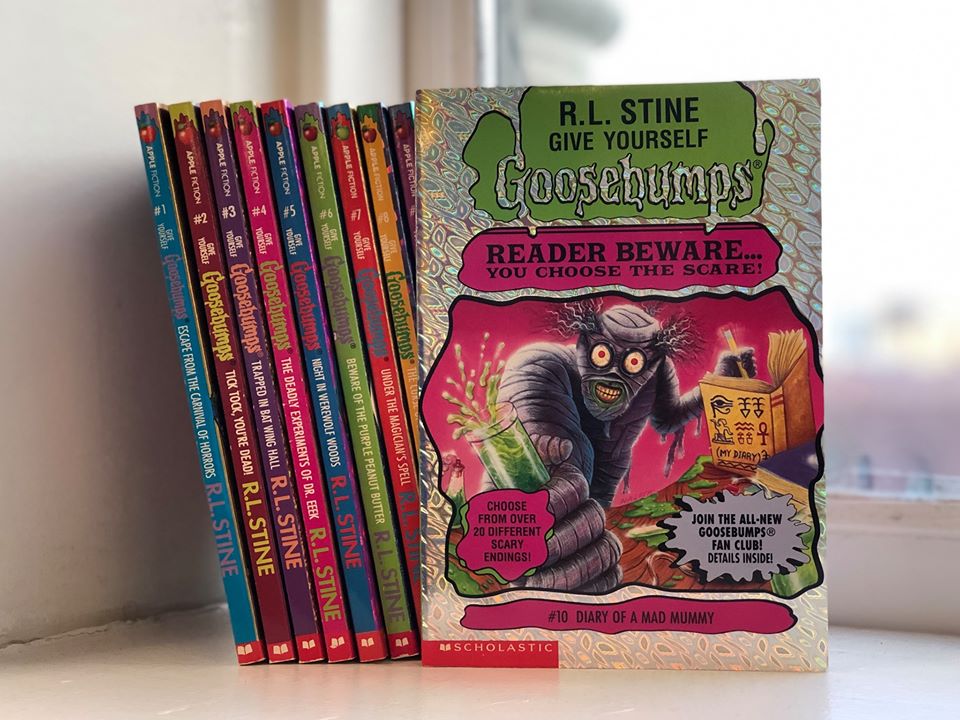 Goosebumps Books
The fear was genuine, reading Goosebumps under your covers with a flashlight. This retro reboot set of six comes in a collectible tin case.
Talkboy
This toy from the '90s was essential after watching Home Alone 2.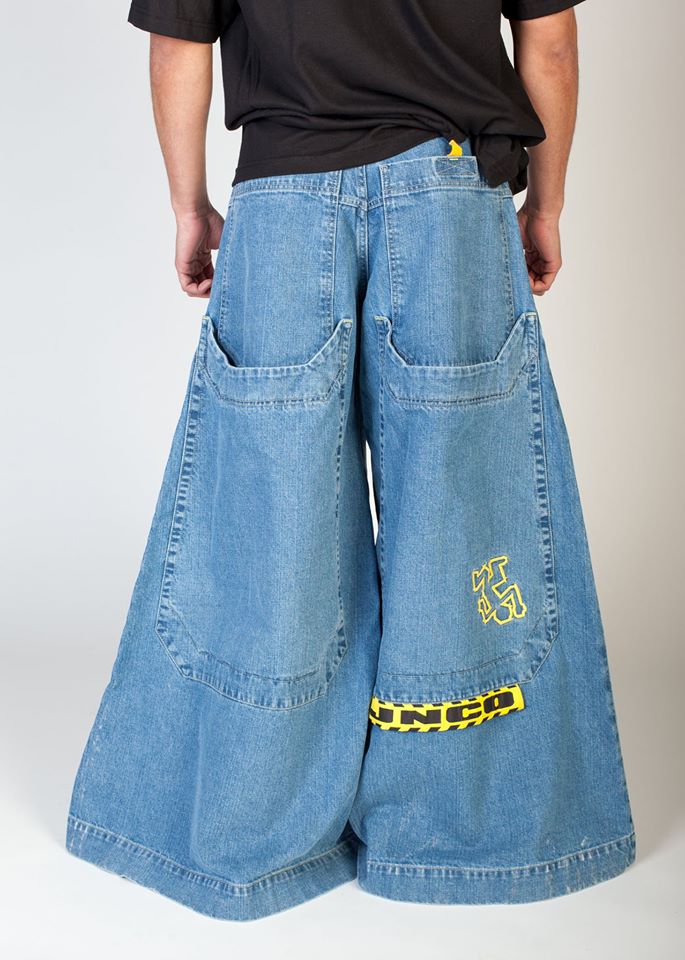 Jnco Jeans
Since it doesn't matter what you wear when you WFH, anyway, these were hella comfy.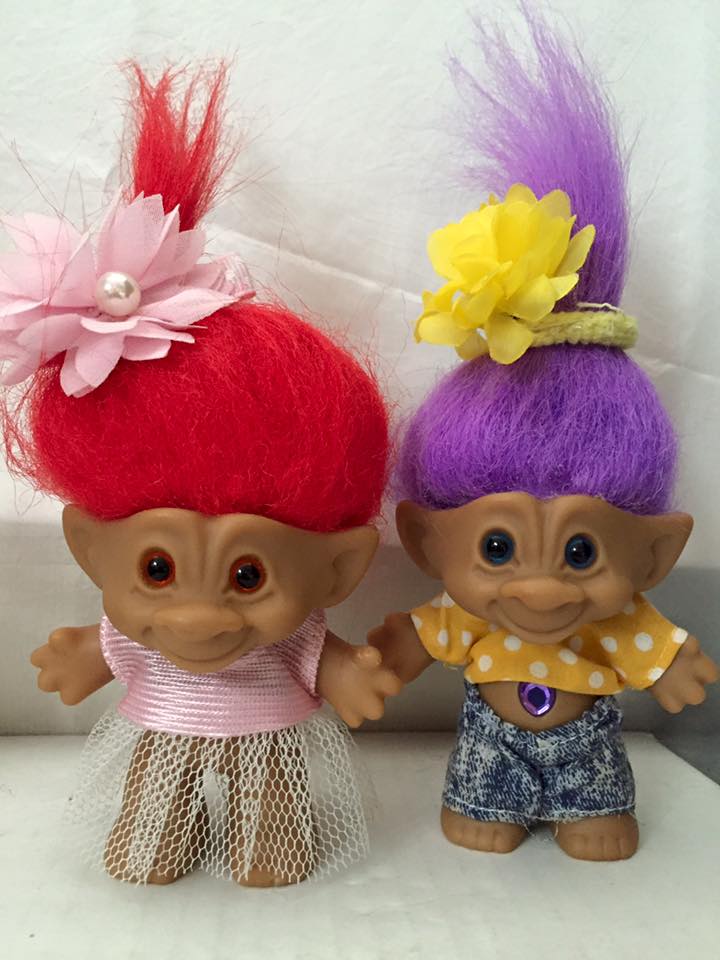 Troll Dolls
These '90s toys had enough staying power to inspire a 2016 feature film. Meanwhile, the 2020 sequel may have destroyed the film industry.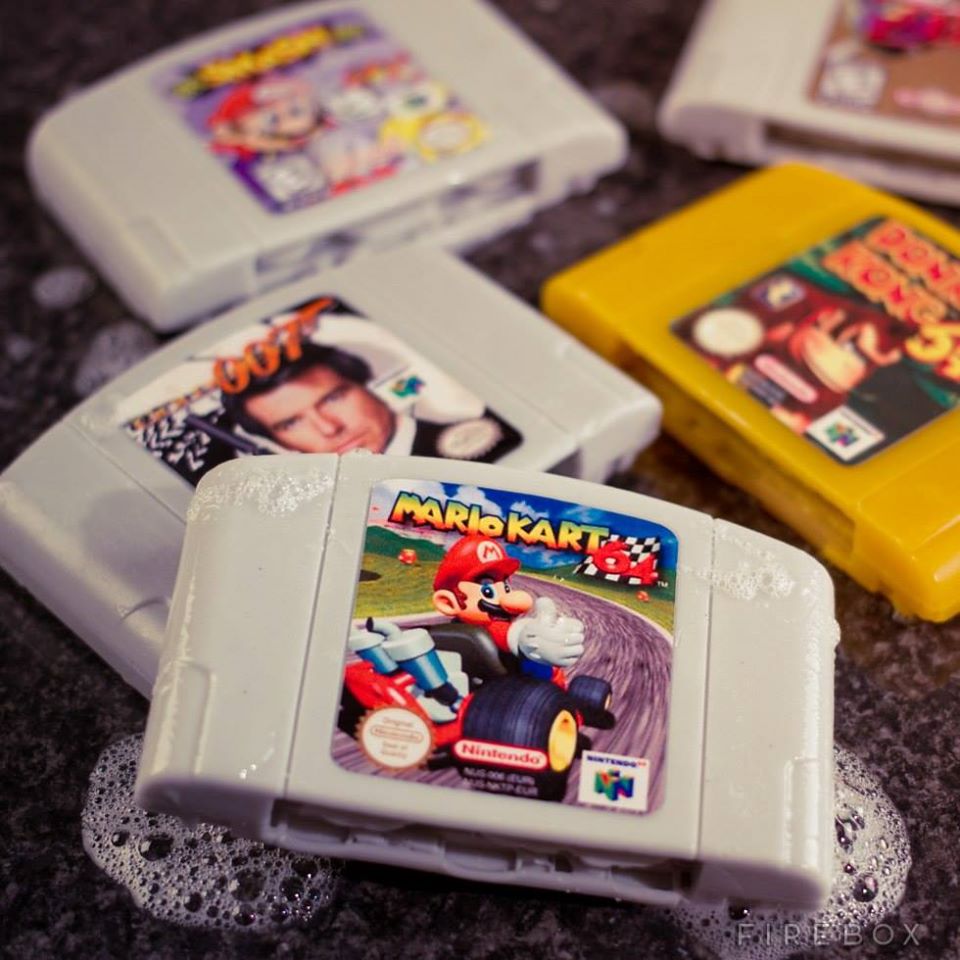 Nintendo 64
The console's worth buying just to get to play some of the best games ever created; Goldeneye, The Legend of Zelda, and Donkey Kong.
Nerf Guns
These foam dart weapons are a lot more… tactical than they were in the '90s. But we bet it's just as much fun to engage in dart warfare now.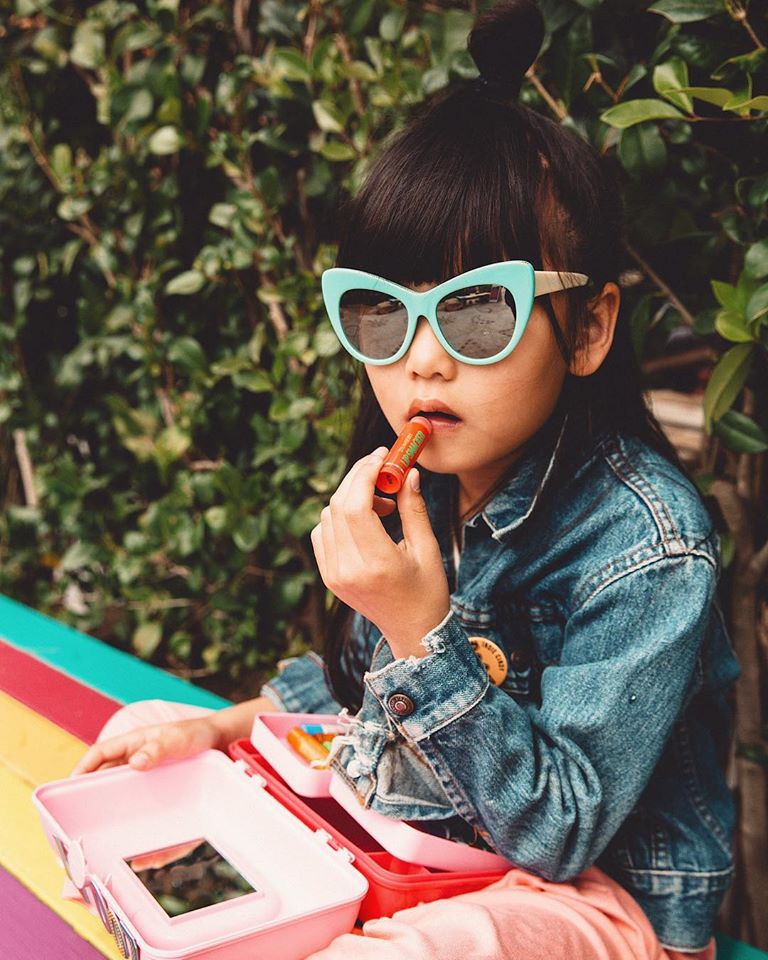 Lipsmackers
The clout when you rolled into school with a party pack.
Furby
Living alone? Not ready for a pet? Get a Furby to keep you company. Or if you're living in a Hackers reboot, you use it for all kinds of creepy things with circuit-bending.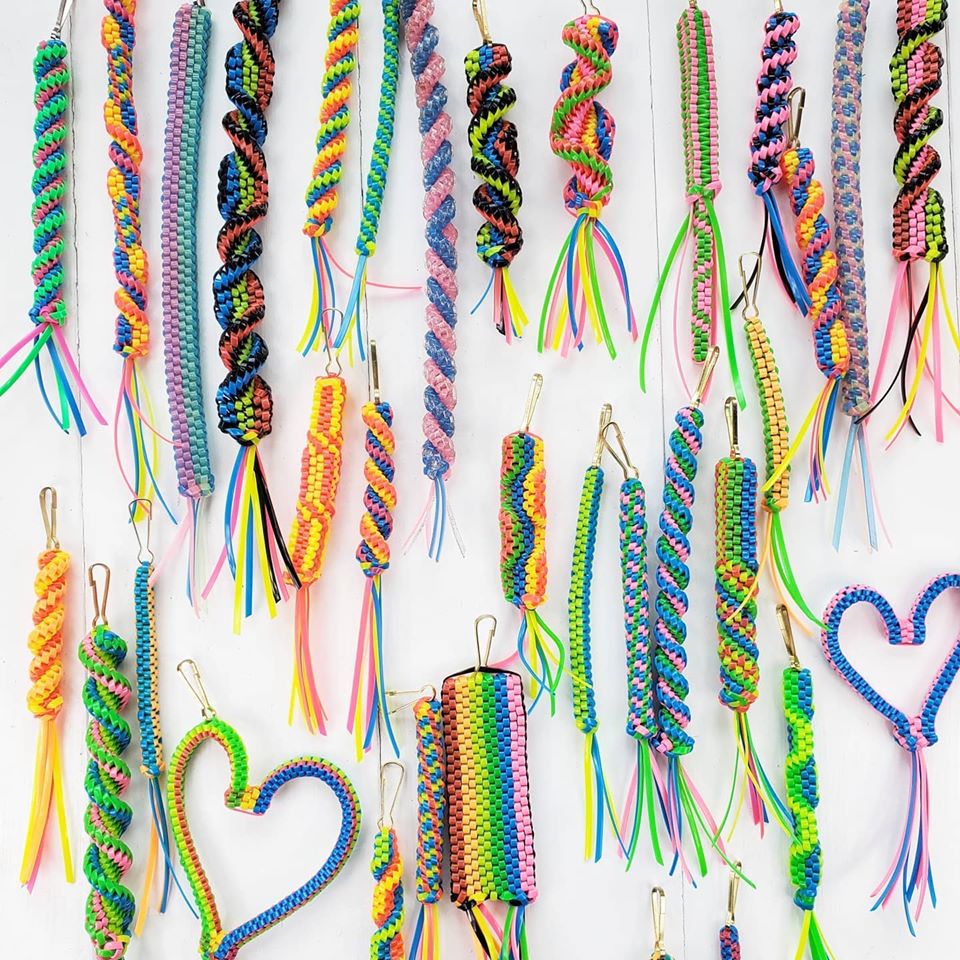 Plastic Lace Lanyards
Did you even go to summer camp if you didn't have a thousand of these '90s toys clipped to your backpack in the fall?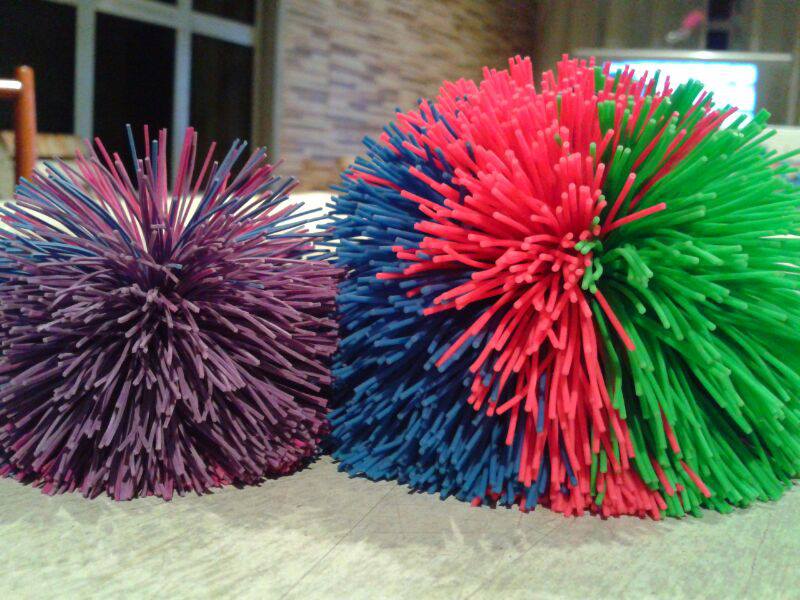 Koosh Balls
These still look like a blast to throw around.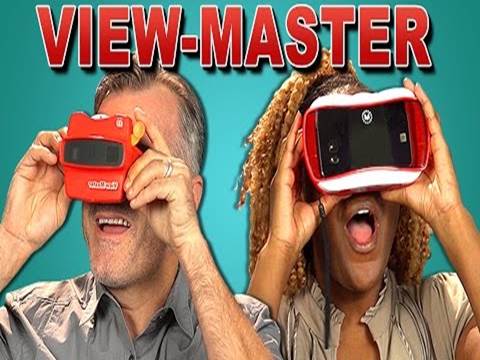 Viewmaster
The virtual reality headset of the '90s. You could explore the Disney parks, international cities, and animals in the wild with this '90s toy.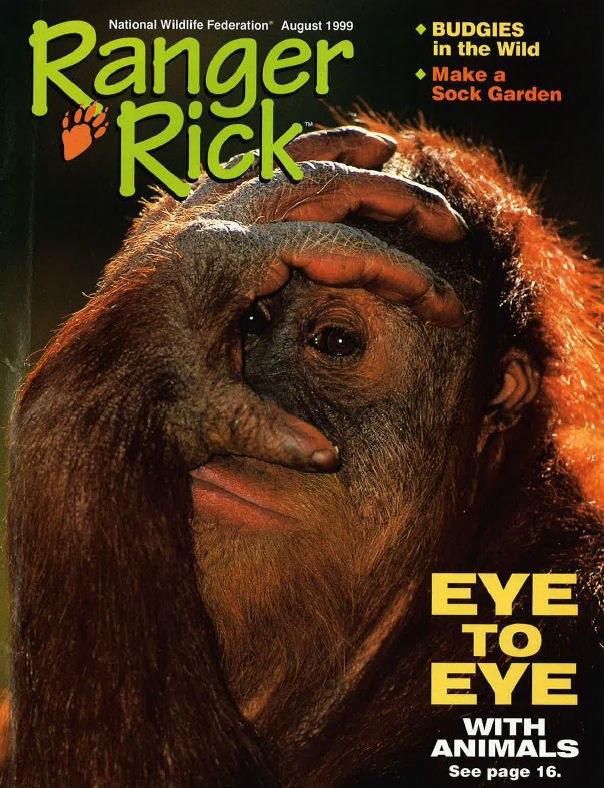 Ranger Rick
If you're a parent and want to raise an environment-conscious kid, just get them a Ranger Rick subscription (now on Kindle!).
Gak
Who knew people would one day have careers smooshing this stuff on Instagram?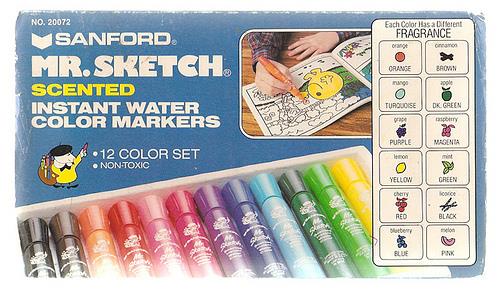 Mr. Sketch Scented Markers
Raise your hand if you can still remember exactly how these smell.
Sours: https://urbanmatter.com/early-90s-00s-nostalgia-toys-only-millennials-will-remember/
53 Ultimate 90s Toys That Every 90s Kid Remembers
The 1990s might have had some terrible fashion crazes and music, but we certainly had some incredible games, gadgets, and iconic 90s toys. Collectables were the key to playground success; we were obsessed with hoarding and trying to protect our stash from other players in tense-games of chance.
There's no wonder so many of these things are worth thousands now!
From foil-packed wonders picked up from newsagents to some of the most popular Christmas toys our little minds went crazy for, this list of the Top 90s Toys will take you for a trip down memory lane, and then over to eBay where you can buy, collect, and trade them all over again!
1. Tamagotchi 
First up on our list of 90s toys is the Tamagotchi. If you were a kid in the late nineties and didn't have a Tamagotchi, then it's safe to say that you really missed out. These miniature digital pets were completely addictive and were the first thing on my mind as I rushed through the door from school.
Keeping my little, black and white, pixelated character alive seemed like a matter of life or death. In a way, I suppose it was for the digital dude or dudette inside.
You would think that with the introduction of  that Tamagotchi's would be redundant. But you can still buy one of these tiny eggs today, and they don't look like they've strayed too far from the original 90s design! 
2. Beanie Babies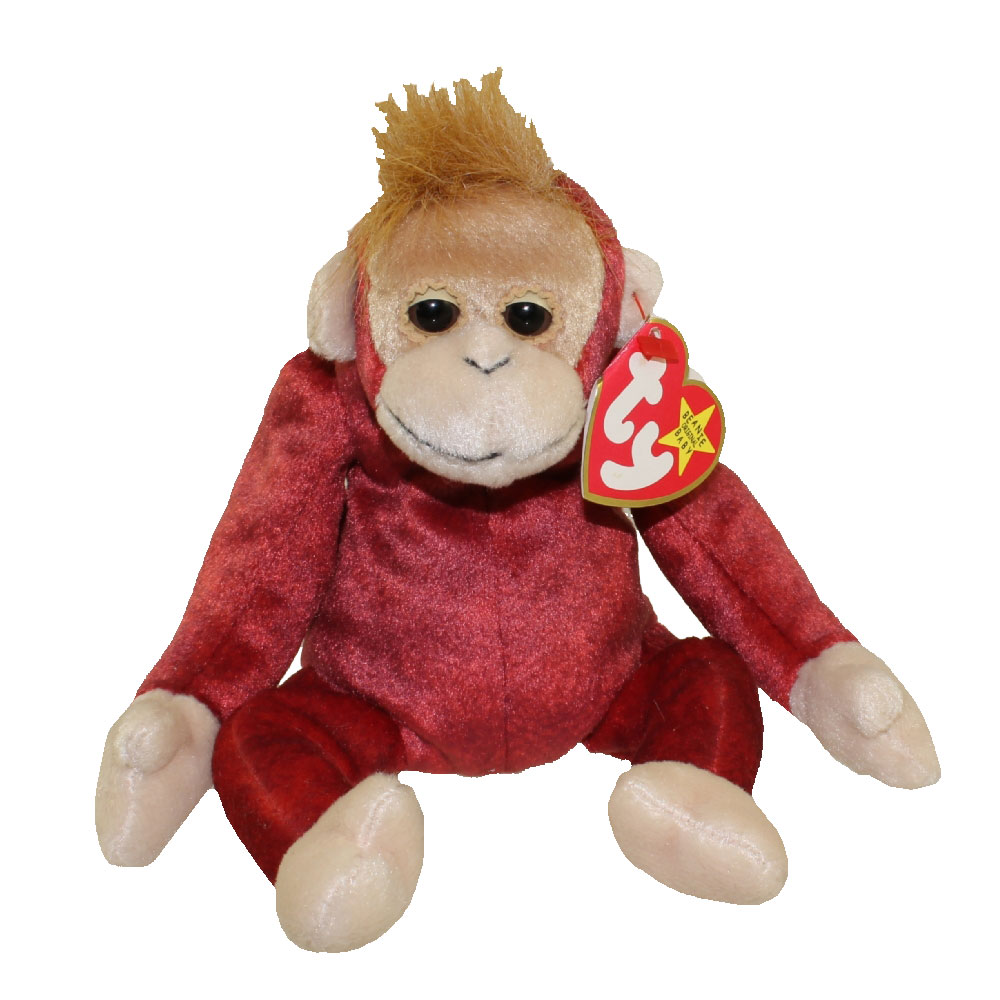 Next up is the Beanie Baby. Ever a classic, the Beanie Babies craze took the entire world by storm, and it's no surprise as these cuddly toys are super cute and loved by everyone from knitting-loving-grannies to high-flying-business-types.
The beads that the Beanie Babies are stuffed with make them heavier than regular teddies and are the perfect comforting buddy. They are also slightly under stuffed which makes them floppy and more realistic then usual teddy bears.
Beanie Babies aren't just a toy for kids, however; these toys are considered collectables and can go for thousands of dollars.
'Brownie', one of the original Beanie Bears released by TY, can easily fetch $20,000 at auction, while a limited edition Princess Bear made in memoriam of Princess Dianna has been listed at $500,000.
However, if you're looking to sell a Beanie Baby today, be sure that the iconic tag is intact, or else they won't even be worth $10.
3. Nintendo 64 
Next up on our list of 90s toys, we have our first games console and one of the best on the planet; the Nintendo 64. If you were lucky enough to have a Nintendo 64 as a kid then you were y the coolest kid in the classroom, if not the county.
The N64 was Nintendo's fifth generation of gaming console and has gone on to produce some of the most loved characters in gaming history.
This retro gaming system was released with three cartridge games: Super Mario 64, Pilot Wings 64, and Saikyō Habu Shōgi (exclusive to Japan). Other classic Nintendo 64 games include Golden Eye, Mario Party, The Legend of Zelda and Donkey Kong 64.
You can check out our list of the Best N64 Games for more classic titles! 
4. Stretch Armstrong 
Next on our list is Stretch Armstrong, one of the most iconic 90s toys there is. Released in 1976, this stretch toy remained popular until production ceased in 1997, 21 years isn't a bad run!
The classic American toy featured a gel-filled action figure who could be stretched, pulled, twisted, and tied into any position up to a whopping 5ft!
Good news: in 2016 nostalgic demand for Stretch Armstrong caused Hasbro to announce its re-release, with the exact same design as the model sold in the 90s, so grab one for your kids and see if they enjoy it as much as you did! 
This could be a great retro gaming gifts pick up, even better than some of the gaming Christmas jumpers we just picked up!
5. Polly Pocket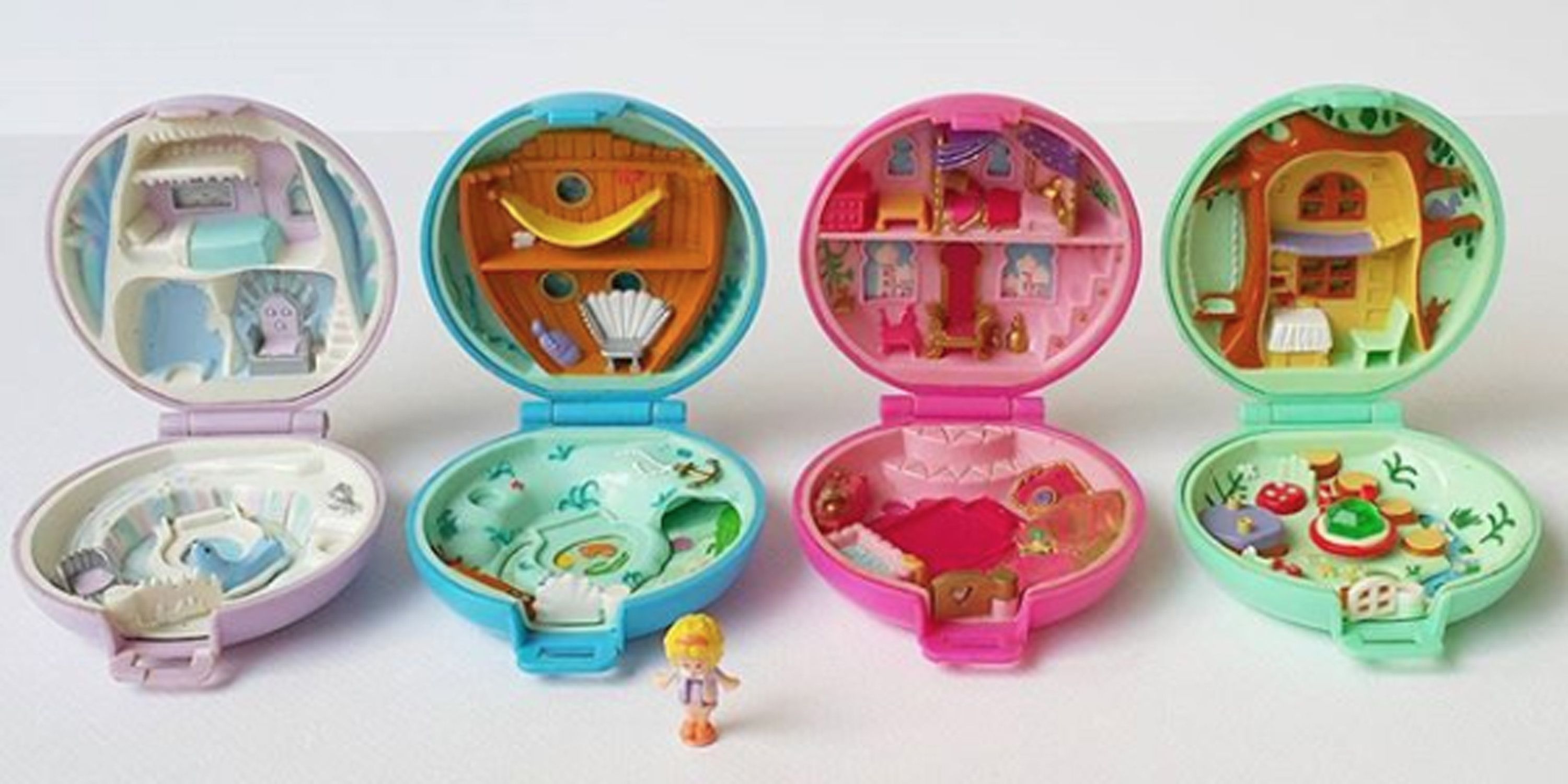 Any big girls out there that used to be little girls will know that Polly Pocket was one of the best 90s toys- a doll that could fit in your pocket, what more could you want!
This miniature creation featured 'Polly', a tiny figurine that stood under one inch tall. Polly came enclosed inside a small case that opened up to reveal a small dolls house or 'world'. The worlds always looked pretty magical- a fairy tree or a ship on the ocean in beautiful, pastel colours.
The best thing about Polly Pocket was that she was small enough to go with you wherever you went. She was the essential accessory for any 10-year-old in the 90s and remains loved by adults worldwide.
6. Pogs
While the game played with the iconic Pogs has been around since the 1920s, if not earlier, Pogs soared to popularity to become one of the best 90s toys when released in 1955. These small circles of cardboard became highly precious and collectable in the 'swap-shop' playground culture.
A quick game of Pogs during recess could lead to joyful moments furious arguments as your collection of the discs grew or diminished. To play, each competitor stacks their Pogs and then takes turns to knock down one pile, keeping any Pogs that land face up.
Pretty simple gameplay, but the addiction to having the most and the best Pogs was real! 
7. Bop It 
Next up on our list of 90s toys, we have another highly competitive game: Bop It.
Bop It was a handheld electronic toy that first came out in 1996, but is so popular that new and improved versions are still on the shelves today. The original game came with just three instructions: bop it, twist it and pull it and you could compete against yourself, or others for the highest score.
Fail at bop it, twist it or pull it on command and it's game over for you!
8. Betty Spaghetty
Betty Spaghetty was a weird and wonderful doll with flexible limbs and spaghetti-like, often colourful hair. It certainly falls under the category of iconic 90s toys and was loved by both girls and boys the world over.
She was unlike other dolls as she wasn't made to look super realistic; her limbs were often bright colours and her hair was rubbery, not soft, making it easy to plait and style in different ways. The dolls came with interchangeable beads that would be threaded onto Betty's arms and legs, so her look could be quickly changed.
They might not be as collectable as TY Beanies, but I bet parents across the globe are thankful that Betty kept their kids occupied while Coronation Street was on.
9. Game Boy Colour
Of course, this list of the best 90s toys wouldn't be complete without the Game Boy Color.
The Game Boy Color was brought out at the tail end of the , landing in late 1998 and following its predecessor, the Game Boy. The release of the Game Boy Color was very exciting as it meant that you could finally play handheld games on a coloured screen!
Pokemon in colour; what more could you possibly want!
The Game Boy and Game Boy Color sold a whopping 118.69million units combined, making it the third best selling system of all time, and these consoles are still sought after among retro game players today! Check out our Best GameBoy Games here!
10. Etch-a-Sketch 
The Etch a Sketch was actually first produced in 1960 but has continued its popularity right up to the present day, establishing itself as one of the most well known 90s toys. Woody from Toy Story used the Etch-a-Sketch to write messages and draw, bringing the Etch-a-Sketch into the public eye and causing every kid to want one and write their own secret messages.
Turn the knobs on this clever toy to draw your very own masterpiece, or to leave a message for the next person to use it. Shake, and the words or image are gone forever and the Etch-a-Sketch is left blank for your next creation.  
11. Marble Run
Marble run was an amazing 90s game; there was nothing better than turning the entire house into one giant marble run course and annoying your parents in the process.
The more pieces you had, the better the run was! Hours of fun could be spent building the perfect track for your marbles to run down, the wackier the better.
Marble run was great as it could be a solitary activity for those times that you had to 'entertain yourself' or even more fun when you had friends round. Apparently marble run is still a thing and there are some epic courses on YouTube if you're having a slow day at work and want to pass the time.
12. Trolls 
Another range of 90s toys that were first released in the 1960s and had another surge of popularity throughout the 1990s was Trolls. These funny little dolls are only several inches tall and feature bright hair, combed to stand upright on the troll's heads.
In the 1990s there were several video games and a video series released that further increased the popularity of these toys. In 2016 the DreamWorks movie Trolls was brought out, with another in 2017 and yet another set for release in 2020, making these 90s toys still popular today.
13. Mouse Trap 
Mouse Trap was a great 90s game for those rainy days. This competitive board game saw players working together at first to complete the mouse trap course and then turn on each other to try and trap their mouse-shaped playing pieces.
The competitive nature of Trap could cause some arguments between siblings, but is even a board game worth playing if it doesn't? This game was super fun to build and play and never got old, not for the kids at least… 
14. Furby
The Furby is one of the most iconic 90s toys of all time and was extremely popular after its release in 1998.
These robotic furry toys were so popular that the suppliers couldn't keep up with the demand and, over the 1998 Christmas period, the Furby resale market skyrocketed. While the Furby retailed at $35 in stores, the resale value was over $100 and cases of fraudulent Furby sales, where the Furby was never delivered, were common.
We can see why these furry creatures were so popular!
The creatures appeared to learn English over time as they were programmed to speak less and less Furby language as they 'grew'. They could also move their eyes and mouth and lift themselves off the ground, all groundbreaking features for a 90s toy.
15. Mr Potato Head
Mr Potato Head was certainly less advanced than the but was nonetheless one of the most popular 90s toys in production.
Everyone's favourite moustachioed potato actually originated in the 1950s where it was sold as pronged body parts that were used in conjunction with a real potato. However, the plastic body was supplied several years later and the Mr Potato Head that we know and love today was born.
Mr Potato Head had a surge of popularity in the 1990s thanks to Mr and Mrs Potato Head in the Toy Story franchise.
16. Pokemon Cards 
The Pokemon Trading Card Game was first published in 1996 and was the best trading card game amongst the ranks of other popular 90s toys. Pokemon was already popular thanks to the Game Boy and Game Boy Color and, by introducing Pokemon Cards, Pokemon could be enjoyed in the school playground.
Whoever won the game got to keep the cards, making it highly competitive. Even if you didn't play the game, trading cards with friends was popular with some special or rare cards having a higher trading value than others. 
People still buy, collect, and trade these amazing cards today, with new artwork and a whole host of other pokemon doing the rounds.
17. GoGo's Crazy Bones 
GoGo's Crazy Bones were another collectable toy fad throughout the 1990s and, with 31.5million packages sold between 1998 and 2000, they deserve a spot on our list of the best 90s toys.
The Crazy Bones are tiny plastic figurines, each with different faces and characters. They were bought sealed within a foil wrapper so you didn't know which GoGo you would receive. This made them highly tradable and collectable items.
Like Pokemon cards, if you won the game, then you got to keep the GoGos. 
18. Power Rangers
Power Rangers first aired on television in 1993 and features a group of teenagers who transform into superheroes, ready to take on any villain that Rita Repulsa sends their way.
The popularity of the show led to Power Rangers figurines which were some of the best 90s toys around. There were a total of 12 power ranger dolls released- the five power rangers themselves and seven villains.
The Power Rangers came in red, pink, black, yellow and blue, and who can forget the swords, , and costue accessories too!
19. Talk Boy and Talk Girl 
The Talk Boy and Talk Girl were two of the more cutting edge 90s toys on the market and first appeared as a non-working prop in the very first Home Alone film.
A working version of the TalkBoy which featured a handheld cassette player and recorder with microphone was released on November 20 1992, the same day the second Home Alone Film debuted. Later, a pink version was released to appeal to the female market. 
20. Buzz Lightyear 
Next on our list of best 90s toys is one that simply couldn't' be missed – Buzz Lightyear.
Buzz Lightyear first featured in the 1995 original Toy Story Film and is one of the most loved characters of all time. The Buzz Lightyear doll was almost identical to the characters in the movie and said some of his most loved phrases such as "To Infinity, And Beyond!". A classic and a must-have 90s toy. 
21. Perfection
If you've ever played Perfection, then you will know how frustratingly addictive it is and the fear of failure that comes with hearing that little wind-up timer coming to the end of its journey.
You had to be a master of patience and a JEDI in the subtle art of perfection when it came to this game. A cool head and nimble fingers were what you needed to win, but with little fiddly pieces and triangles that all looked the same under pressure, the chances of taking home the trophy were always slim.
This is one 90s toy that you need in your life!
22. White Ranger's 'Saba' Sabre
If you were a true 90s kid and a true Power Rangers fan, then you would have had the White Ranger's 'Saba' Sabre.
With a jaw that opened, battle-like slash noises, and the tune that called the Tiger Zord, this plastic sword really felt like the real deal. This was one of my most prized possessions and I wouldn't watch an episode without it. I can still remember opening it up on Chrismas Day and running around the house as though I was about to fight Rita Repunzel one-on-one.
I even had the White Ranger's costume too (I've always been an uber-nerd).
23. Mr Bucket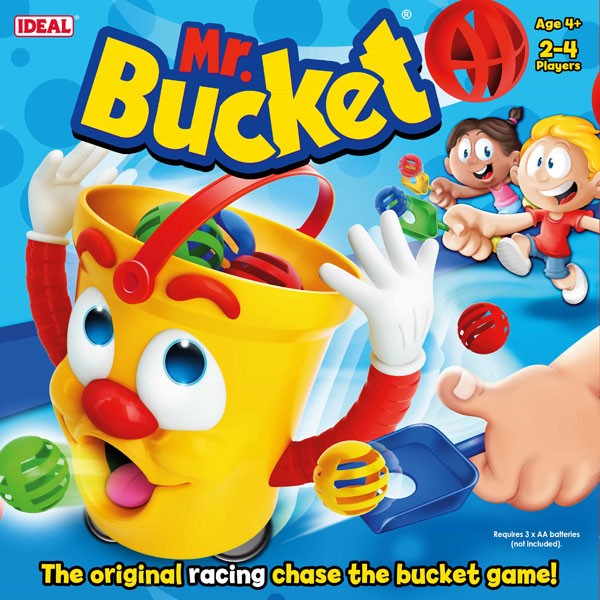 To say that the next game on our list of the best 90s toys was just a glorified bucket and spade that shot out balls, it was absolutely brilliant!
Pick up your coloured balls and get them back in the bucket before Mr Bucket spits them out; that was the whole premise of the game, and it kept us entertained for hours! The race against time felt like the most thrilling thing in the world as a small child and gave me that much-needed relief from the terror of pop-up pirate (that game still gives me the willies!).
24. GAK
If you had Gak as a kid, then you probably won't have realised how annoyed your parents were every time you wanted to get it out and play with it.
Considered by many as the father of the modern slime movement (that's me trying to make this weird stuff sound a little more cultured), Nickelodeon Gak Splat could be moulded and stretched into any shape imaginable, and you could use it to make a farting sound.
What more could a kid want! It made a hell of a mess and had a funny smell to it too – even more plus points!
25. Hungry Hungry Hippos
I've never known hippos hungrier than these guys.
Hungry Hungry Hippos was one of the best 'real-life multiplayer' games of the 90s and was super addictive. Players had to move their hippo's head forward in order to eat as many of the plastic balls as possible. The person with the most balls at the end of the game was the hippo champion, or the 'fullest hippo' – something along those lines.
You can still pick up retro copies of this game today or buy a new, shiny version from places like Amazon.
26. Sonic Mountain Quest
If you ever played Kong Man (one of our best 80s toys), then you'll love Sonic Mountain.
Sonic Mountain Quest was HARD! Players had to get a magnetic ballbearing from the bottom of the mountain to the very top, scoring points along the way. Battery-power brought certain pieces to life like the steps that went up and down and the revolving Sonic magnet at the very top of the game.
Hitting that yellow swing and getting into the hot-air balloon was one of the hardest parts of my childhood, but I like to think that it set me up for adult life pretty well.
27. Dream Phone
Back before mobile phones could be found in every pocket, teenage girls could buy a pink Dream Phone and listen to stalky guys say things like 'I know where you live' and try to guess who liked them or not.
It's a little bit like a creepy version of Guess Who, but this thing sold like crazy!
You can still get a version of this game today and I have it on good authority that it's actually good fun to play. The whole thing just reminds me a little bit of Double Switch for the SEGA CD though. Speaking of which…
28. SEGA CD
We recently made a list of the best SEGA CD games that ever came out for this add-on console upgrade, and we soon discovered that we had forgotten all about this weird and wonderful console and the world of FMV video games.
Games like Sewer Shark just seem so odd these days which could be why the SEGA CD never took off. Still, it's a definite 90s toy and one that certainly deserves a place in our list (if not for Sonic CD at least!)
29. Giga Pets
If you didn't have a Tamagotchi but remember playing with virtual pets, then the chances are you had Giga Pets instead.
Giga Pets were Tiger's answer to the ever-popular Tamagotchi, which was produced by Bandai. They were essentially the same thing, albeit a little cheaper and with a different design. The devices themselves came in different shapes and colours, and the pets inside had to be played with and cleaned up after to keep them alive.
Leave them for a period of 10-days or longer, and you'll have to deal with a deceased pet by resetting your device. Giga Pets had features that Tamagotchi devices didn't, and you could usually find one under every classroom desk, including the teachers!
It's probably safe to say that virtual pets were more addictive than real ones back in the 90s!
30. SnakeBoard
One of the 90s toys that I always wanted but never got was a SnakeBoard. My parents always said it was too dangerous. Looking back now, I would probably agree!
Three guys in South Africa came up with the concept, and soon the SnakeBoard was being produced all over the world. Instead of one platform that you stood on like a skateboard, the SnakeBoard had two separate footplates that could pivot independently.
The idea was that you could move in any direction. I reckon with my feet strapped in, the only way I would have been moving was towards the ground, face first. Still, I'll always remember wanting one of these things – the toy that got away.
31. Street Sharks
Street Sharks was one of my favourite cartoons, and I had these figurines long before Vin Diesel made them cool by advertising them on TV.
For those of you that don't know, the Street Sharks were crime-fighting half-men/half-shark heroes. They walked about on legs, rode motorbikes, and skated, all while kicking ass. Mattel produced the action figures that went with the T.V series, and they were awesome!
Some of the sharks had special moves like roundhouse punches and firing parts of their bodies. They were seriously cool figurines, and mine could usually be found fighting against my collection of…
32. Batman Figurines
My 90s toys collection was crammed full of different Batman Figurines. There were so many it's hard to remember all of them! Each one had a different design from a different cartoon series or comic book story, and some of them had incredible weapons that shot across the room in 'The Street Shark Wars' held in my living room.
There were Batman figurines with additional armour, ones that could sit inside Bat-mobiles and Bat-bikes, and others that had flip-down heads when you wanted them to return to looking like Bruce Wayne.
Each one had a different part to play, and I reckon they were my second biggest toy collection after my Power Rangers horde.
33. Spud Gun
Any Mr Potato Heads reading this article might want to look away now…
The Spud Gun was such a great invention. I can never remember being more frantic about finding potatoes in my own house and over at my friend's places. I think my mum had to give up making chips for at least a couple of months because I always nabbed the spuds from the shopping bag!
Stick your gun into a spud, yank it out, and fire a potato pellet at your mates. They didn't hurt that much, just left a bit of a slimy mark. I reckon I could have been a junior police officer with my marksmanship skills back in the day.
34. Super Soaker
Speaking of marksmanship skills, the next item on our list of the best 90s toys was one that made me feel like a skinny Duke Nukem.
Every back garden in the country had a Super Soaker either on the lawn or sticking out of a plant pot, ready to be used at a moments notice. The colours and the shape take me way back to being a kid, standing under a tap and filling up the green canister while looking over my shoulder for potential enemies.
Some of my mates had the huge pressurised shoulder canons, but they were cumbersome and slow to fill. This model was where it was at. Why don't adults meet up to mess about with water pistols!
35. Tiger Handheld Computers
Last but not least is the range of 90s toys that got me into handheld gaming; Tiger Handheld Computers!
Tiger made tonnes of these stand alone handheld devices, turning popular films into games and sometimes even porting existing game franchises such as Street Fighter into their arsenal.
These handhelds featured a static image on the back screen and digital characters that would move around in front of them.
Tiger went on to create gaming watches of a similar nature, but the handhelds were the best thing since sliced bread as far as I was concerned. I had Aladdin, Toy Story, Power Rangers, Batman, and loads more. Looking on eBay now, I'm wishing that I had kept them!
36. Pokemon Marbles
Pokemon Marbles were highly collectible back in the day, with Series 1 allowing you to collect up to 50 Pokemon in marble form.
From #001 to #050, these things not only felt great to collect but were also a lot of fun to play with. They came packaged in classic 90's slice proof packaging that usually involved losing a finger to get inside.
These were popular with the trading card fans, and it also came in a collectible pouch that featured a handful of Pokemon. Obviously you could trade these, but you could also collect carrying cases for your marbles that feature Pokemon on too.
37. Donkey Kong Gaming Wristwatch
People might get super excited about the latest Apple watch these days, but gaming watches were must have 90s toys back in the day. How many of you had this Donkey Kong Gaming Wristwatch?
From 1989 until the late 90s, a company called Nelsonic Industries had a license from Nintendo to produce gaming watches featuring some of Nintendo's most famous characters. As well as telling the time, wearers could play Mario, Zelda, Star Fox, or Donkey Kong games while at work or in class.
They weren't exactly groundbreaking, but they looked cool and killed time between meetings or made coffee breaks more interesting. Critics actually said that they looked pretty stylish too!
38. Atari Jaguar
The Atari Jaguar was the first self-proclaimed '64-bit' console on the market back in the 90s.
If you look up retro 90s toys in the dictionary, then you'll probably see this thing staring back at you. It's a classic piece of 90s gaming history, though sadly it couldn't keep up with the SNES or the best Sega Genesis games back in the day.
Despite being a commercial flop, the Jaguar does have some great games and still has a cult following of loyal gamers. From Zool 2 to Wolfenstein 3D, Atari brought out some epic titles for the system.
It's just a shame that they didn't bring out more!
39. Digimon Adventure Digivice
Digimon first came onto our screens back in 1999, and the world went crazy for these little digital monsters. Everyone wanted their very own Agumon to battle with, and the Digimon Adventure Digivice made our nerdy wishes come true.
Pokemon Go started a craze for gamers getting out and adventuring in the outdoors, but the Season 1 Digivice was one of the first pedometer toys available.
Walk to count down the steps of a virtual map. Battle bosses and trainers with your Digimon, and level up to digivolve them into even more impressive creatures.
If you're waiting patiently for the new Digimon game to arrive, then this could be a great toy to keep you occupied!
40. Nerf Blaster
The Nerf Blaster is still a toy that we pull out when dealing punishment to members of the Retro Dodo who aren't pulling their weight.
It's the ultimate big kid's toy, and I'll always remember my mates and I having to call a ceasefire as we scrambled around trying to reload our foam bullets when I was younger.
There have been so many editions over the years, but this 1989 version still reminds me of something that Batman might use. I had it in the 90s though, so it still counts!
41. Poo-Chi Dog
The Poo-Chi Dog was one of the most annoying toys of the century. It was an electronic dog, ran on batteries that would do nothing but give you a migraine.
Every child wanted one, and every parent would buy one because.. we'll it's either this, or a real one…
You could play with it, cuddle it to sleep and even feed it an electronic bone that you would place in its mouth to make it happy and fed.
It's eyes would light up red with little LED's and they would change shapes and sizes so you know what emotion your pooch was feeling.
But what drove everyone mad was the constant barking 24/7, many parents would "accidentally" kick it out the door shortly after Christmas telling their kids "it ran away".
42. Pokemon Topps Cards
Pokemon Topps cards were very much like the original trading card game, but some of the rare Pokemon Topps cards actually have scenes from the original movies on instead of Pokemon.
Unlike Wizards of the Coast and Nintendo who develop the TCG a company called Topps made these collectible cards and they were a huge success. They featured rares, holo cards, movie scenes and more, making them unique and different to the TCG, but somewhat impossible to "play" with.
The series 1 set included a total of 90 cards, 76 of which were standard as well as 13 character cards. Each card in the set has a normal edition, as well as two different foil editions, both silver and rainbow.
Back in the day, these cards were sold as a pack of 7 sealed in a awesome foil pack, just like the trading cards.
43. Tickle Me Elmo
Tickle Me Elmo remains one of the most sought after 90s toys ever.
Parents fought for Elmo back in the 90s to prevent any crying children on Christmas day. He's one of the most loved Sesame Street characters of all time and provided kids with a cuddly companion from bath time to bed time.
Elmo vibrates, shakes, and giggles when squeezed, making his famous laugh from the TV series. Plus, he looks super cute too.
Parents paid up to $1,500 for a Tickle Me Elmo doll after shops sold out. Talk about a set of muppets!
44. Loopin' Louie
Next up on this list of the best 90s toys is a personal favourite of mine; Loopin' Louie.
This motorised family game starred Louie, a plastic pilot that could be flipped over as he flew around the game board. Players had to stop him from knocking their chicken counters off, and a well timed hit could really rattle your opponent.
This game brought me and my family hours of fun back in the day, and it's certainly one of the 90s toys that I think back to when reminiscing about this glorious decade.
45. Crocodile Dentist
Crocodile Dentist scared me as a kid. I don't know whether it was the eyes or the fact that the bloomin' thing came racing towards you when the wrong tooth was pulled that did it. Either way, I played it reluctantly.
When I grew older, I loved it a lot more. Using the yellow tweezers, players pulled teeth from the cranky croc. Pull the wrong one and game over, ol' croc features snaps his jaws and comes hurtling towards you on little tiny wheels.
The newer version boasts a croc with a softer expression, which might be better for those of a nervous disposition!
46. Teenage Mutant Ninja Turtles
Teenage Mutant Ninja Turtles take the next slot on this list of the best 90s toys ever made.
Leonardo, Donatello, Raphael, and Michelangelo ruled the 90s. Whether on lunchboxes or the TV, these heroes in a half shell were some of the most popular characters around.
Of course, watching the TV show wasn't enough. Fans had to play along with their figurines at the same time, acting out moves and kicking Shredder's but along with the on-screen turtle team.
I've got the theme tune stuck in my head now after writing this. And now you do too, don't you?
TURTLE POWER!
47. KNex
KNex was everything back in the 90s. I remember the local toy store had a different Knex model in the window every time I went. The biggest one was a ginormous ferris wheel that spun around, with little baskets for miniature people to sit in.
Like Lego, Knex allowed users to build whatever their hearts desired. Most of the pieces came in sets, but with imagination, users could create absolutely anything.
The Knex rollercoaster is perhaps one of the most famous building sets, though I'm not sure how many people would have space to stick this in their flats!
48. Slap Bracelets
If one entry in this list of the best 90s toys encapsulates 90s playground culture, then it's Slap Bracelets.
These cheap stocking-filler toys were so popular that playgrounds rang with snapping noises every lunchtime. I think there were probably more in the teachers desk drawer than there were on kids at one point due to people messing around with them in classes!
Snap bracelets came in many different designs, with some of the most popular bearing characters from the best Nickelodeon TV Shows. Can you remember slapping these on your mate's arms back in the day?
49. Velcro Toss and Catch
Velcro Toss and Catch should have become an Olympic event by now. This was such an awesome game, and not just for people who had trouble catching!
The fuzzy velcro catching pads were a firm fixture in many back yards and toy chests in my neighbourhood. It was a great game to play over the fence with the neighbours or in the park.
That sound of pulling the ball off the velcro will never leave me. It's the perfect game for sunny days and never hurt when catching a sky-high ball hurtling towards your head at 1,000 miles-per-hour.
50. Super Nintendo Entertainment System
The Super Nintendo Entertainment System is no stranger here at Retro Dodo. It's one of our favourite ever consoles and takes pride of place at R.D Towers along with many of the best SNES games ever made.
It doesn't matter whether you prefer Mario Paint or Mario Kart, this console had something for everyone.
Like the NES, it received a resurgence in popularity amongst younger gamers thanks to the SNES Classic Edition and the previously Unreleased Star Fox 2 title.
Donkey Kong Country remains one of the greatest games of the 90s for me. I still remember taking it in turns to play this with my cousin and endlessly replaying the minecart levels. Good times!
51. Mr Frosty
I asked my Mum for one of these epic Mr Frosty 90s toys so many times as a kid, but she didn't agree with colourful ice being ingested by a small child. I can kind of see where she was coming from now, but every time the advert came on I used to go wild for it!
For those of you that have never even heard of Mr Frosty, he's an ice cream maker in the shape of a snowman. Kids could make their own frozen ice cubes in different shapes and make crushed slushy drinks in bright, garish colours.
Just stick ice under his hat, turn the handle, and pour in juice from the penguin pourer. Now I write it down, it does sound super weird, but this will forever be one of the defining toys of my childhood that I never, ever had!
52. PlayStation
The PlayStation kickstarted Sony's gaming career and made them an insanely popular household name. I remember the choice between PS1 or N64 back when I was a kid, and while I was always a Nintendoid, the PS1 trounced it in sales.
Selling over 102-million consoles in its lifetime, the PS1 and some of the best PS1 games still sum up the 90s perfectly. Spyro the Dragon, Tekken, Tomb Raider; they all send me hurtling back in an instant.
Some of you reading this might not even remember having a controller on a wire or the hushed whispers when someone announced that they had just got their PlayStation chipped at the local second-hand games store. Those were the days!
53. Cadbury Chocolate Money Box
Piggy banks are all well and good, but what if you could get a reward every time you put money in? Putting 10p into the Cadbury Chocolate Money Box sends a little bit of chocolate shooting out, which is kind of like bribery in a way..
And, you'll probably end up piling on the pounds as you save them!
This toy only really dropped in the UK, but you can still pick up this piece of nostalgic chocolate history for a pretty tasty price. It would look good in your kitchen too!
We hope you enjoyed our trip down memory lane while looking at this list of the best 90s toys. Let us know what your favourite 90s toy was and what we missed from the list by following along on Youtube, Instagram, Facebook and Twitter.
Sours: https://retrododo.com/90s-toys/
We Found Our Childhood in Storage - 2000's Nostalgia - Merrell Twins
Nostalgia Time: 30 90s Vs 2000s Kids Toys That Show Which One Was Better
Every generation can remember a toy or two that was really iconic for them as they grew up. A doll, a ball, some sort of activity kit, whatever the toy was just saying its name can invoke precious memories of being a kid and having hours of fun.
Kids of the '90s or, Millennials, had an interesting selection of toys that some would say shaped their generation. On the cusp of innovations in technology, toys for Millennials ranged from simple stuffed animals to gaming consoles with 3D effects. The '90s were the start of digital pets and more interactive toys. It also saw the fall of Atari consoles and the rise of systems from Sony and Nintendo. Barbie still reigned as the top-selling doll and continued to spread her message of female empowerment. And computers and the Internet were made more readily.
Most Millennials were still kids when the 2000s came around and were able to see their favorite toys from the '90s either get an upgrade or revamped. Apple blew everybody away with the first iPod, and Microsoft entered the battle of gaming consoles with the release of the Xbox in 2001. Most of the toys kids had in the 2000s were electronic or had an electronic version of it. And while there were still toys marketed specifically at either boys or girls we started to see more "gender-neutral" advertisements and toys.
But which era of toys was better, toys from the '90s or from the 2000s? This article is about to pit some of the most popular toys of both against one another and see which era comes out on top!
30 Barbie ('90s) Vs Bratz (2000s)
While Barbie was created in the '50s she's been a favorite toy for girls for a while. Created by Ruth Handler who wanted to give her daughter a toy that let her pretend to be whatever she wanted to be. And Bratz came out in 2001 with dolls with unique anatomy who were fashion-forward. A rival of Barbie, these two dolls have been pitted against one another for years.
And the winner of this round is Barbie.
While Bratz dolls have a passion for fashion it's hard to beat the message of empowerment that Barbie has given girls for generations.
29 Bandai Spin Fighters ('90s) Vs Beyblades (2000s)
Some Millenials might not remember this toy but Spin Fighters were metal spinning top toys that came out in the early '90s. Things like Power Rangers were printed on top of them and kids could use them to "battle" one another. And Beyblades are another spinning top toy released in 2002, based on the manga of the same name. Beyblades are customizable allowing players to create a blade that fits their style of fighting.
And the winner of this round is Beyblade.
While both have the same concept, Beyblade has been a widely more successful toy franchise than Spin Fighters.
28 Furby ('90s) Vs Poo-Chi (2000s)
Furbies came out in 1998 and was one of the must-have "It" toys of 98 holiday season. Distributed by Tiger Electronics and then Hasbro, Furbies are interactive electronic pets that have their own language and communicate with other Furbies. Poo-Chi is another electronic pet made to look like a robotic dog. Manufactured by Tiger toys in 2000, Poo-Chi could bark and even sing songs with the press of a button.
And the winner of this round is Furby.
Poo-Chi and its spin-offs were certainly cute, but Furbies revolutionized the concept of electronic pets and definitely set the standard for them.
27 Gak ('90s) Vs Floam (2000s)
Gak is the slime like compound created by Nickelodeon. Both gross and fun, there were different variations of Gak a kid could get. Some glowed in the dark, changed colors and even had different scents to them. And Floam is another slime toy of Nickelodeon, made from Gak, but with micro-beads inside of it that made it foam like and more moldable.
And the winner of this round is Floam.
While both toys from Nick are made out of slime, Floam could be used in more ways and had different kits where kids could make crafts out of it.
26 HitClips ('90s) Vs I-Pod (2000s)
HitClips was one of the things every child of the late '90s either had or wanted. They were digital audio players by Tiger Electronics that could be "clipped" onto clothing and listened to on the go. They played one-minute clips of songs from pop artists like N'Sync and Brittany Spears. And in 2001 the first generation of iPods was released, Apple's own digital music player that could hold up to 5 GB of music.
And the winner of this round is the iPod.
HitClips were fun but weren't even the best audio players of the late '90s.
25 Tamagotchi ('90s) vs Pixel Chix (2000s)
Tamagotchi came out in 1997 and was probably one of the first "pets" most Millenials had. They were digital pets that came in egg-shaped devices. Kids could feed, play with, and clean up after these virtual pets, raising them from babies into adults. And Pixel Chix is similar to Tamagotchi but instead of a creature, kids had to take care of the needs of a teenage girl. Pixel Chix could have roommates, a job, and more.
And the winner of this round is Tamagotchi.
Tamagotchi was still popular in the 2000s and today while Pixel Chix was discounted in 2009.
24 Monopoly ('90s) Vs Electronic Banking Monolopy (2000s)
Monopoly has been around for a while, but it remained a popular board game in the '90s. Players move around the board buying property, with the goal of bankrupting everyone else. Monopoly has mostly stayed the same, though 2005 introduced electronic banking. Instead of the standard paper cash, players had debit cards and would collect or lose funds through these cards with an electronic banking unit.
And the winner of this round is '90s Monopoly.
There's just something about having debit cards instead of paper money that makes Monopoly feel less like Monopoly.
23 Tuggles ('90s) Vs ZhuZhu Pets (2000s)
Made in 1997, Tuggles was a brand of toy dogs and cats that came with a leash that kids could pull along, taking them out for "walks" while ZhuZhu pets are robotic hamster toys that came out in 2009. They had two modes of play, "nurturing" where they cooed and made noises as they were pet and "adventure" where they would explore and interact with the habitats.
And the winner of this round is ZhuZhu Pets.
ZhuZhu Pets are more interactive and can actually move on their own while Tuggles have to be "tugged" along to move at all.
22 Pokémon ('90s) Vs Bakugan (2000s)
The Pokémon card game started in 1996 where kids could trade and battle one another by building decks. To win, players either had to collect all the "Prize Cards" or knock out all of their opponent's Pokémon. And Bakugan is another card game that came out in 2006 where players use cards and monster capsules. The winner is whoever collects three "Gate Cards" first.
Gate cards or not, the winner of this round in Pokémon.
Pokémon is one of the OGs of monster trading card games and still remains one of the most popular ones to date.
21 Yu-Gi-Oh! ('90s) Vs Duel Masters (2000s)
Another popular card game in the '90s was Yu-Gi-Oh. Players collected cards and built decks to battle one another using a combination of monster, trap, spell, and other cards to take out their opponents Life Points. Duel Masters is another trading card game that was released in the United States in 2004, it works similarity to Magic: The Gathering where players battle with creatures and cast spells using "mana".
And the winner of this round is Yu-Gi-Oh!
While both Yu-Gi-Oh! and Duel Masters have done well in Asia, out of the two only Yu-Gi-Oh! has done well in Western countries.
20 Slap Bracelets ('90s) Vs Silly Bandz (2000s)
There were many fads in the '90s and one of the most prominent ones was the Slap Bracelet. Slap Bracelets were long pieces of steel covered by plastic that would curve into a bracelet around someone's wrist when it slapped against it. They came in different colors and designs. And Silly Bandz came out in the 2000s. The simple rubber bands became a fad for the 2000s with their different designs that could be worn as bracelets.
And the winner of this round is... both.
Both were popular fads and both were banned by several schools in the United States, the country's highest honor.
19 Moon Shoes ('90s) Vs Heelys (2000s)
Moon shoes have been around since the '50s but they made a comeback in the '90s. Moon shoes have trampoline-like springs inside them and get strapped onto a kid's shoes. It makes kids jump higher and feel like they were on the moon. And Heelys were made in 2000 and were sneakers that had hidden wheels in the heel of the shoe, making the sneakers into a pair of roller skates.
And the winner of this round is Heelys.
While both Moon shoes and Heelys brought up safety concerns in parents, Heelys are more versatile.
18 Pogs ('90s) Vs Mighty Beanz (2000s)
Did any kid in the '90s know what to do with Pogs? It didn't seem like it, but they were popular to collect. Small circle cardboard discs, they had different designs printed on them from sports teams to popular TV characters. And Mighty Beanz are collectible bean shaped capsules created in 2002, originally from Australia they come in different designs and can be raced.
And the winner of this round is Mighty Beanz.
Though there was a game that could be played with Pogs, kids rarely played it, at least in the United States. Mighty Beanz just seems more fun.
17 Polly Pocket ('90s) Vs Betty Spaghetti (2000s)
Polly Pocket was originally a tiny doll that came in a play-set. In 1998 Polly Pocket got a redesign with bigger dolls and play-sets. The brand even expanded by adding different dolls and introducing "Fashion Polly" where kids could change the doll's clothing. And Betty Spaghetti came out in 2000 and was a bendable rubber doll who could have a number of different looks.
And the winner of this round is Polly Pocket.
Despite the many changes Polly Pocket has undergone, it has remained a favorite toy for kids from the '90s and 2000s.
16 Doodle Bear ('90s) Vs What's Her Face (2000s)
Doodle Bear was a great toy to have that encouraged kids to draw on it! Coming out in the late '90s it came with markers and stencils and was machine washable. And What's Her Face was another creative toy that came out in 2001. The doll had a blank face and came with markers and rubber stamps of eyes and mouths, allowing kids to design how they wanted her to look.
And the winner of this round is Doodle Bear.
While both toys encouraged creativity in kids, the blank faces of the What's Her Face dolls were a bit creepy.
15 Dear Diary ('90s) Vs Girl Tech Password Journal (2000s)
Dear Diary was an electronic diary made by Tiger Electronics. It was password protected and even had the function to record voices, allowing its owner to whisper their secrets into it. And GirlTech Password Journal was another innovation for privacy for kids as it was programmed to only open up at the sound of its owner's voice.
And the winner of this round is Girl Tech Password Journal.
Both were pretty cool, and Dear Diary had a lot of other neat add on in later models, but Girl Tech's Password Journal is the most secure in privacy.
14 Pillow Pals ('90s) Vs Pillow Pets (2000s)
Stuffed animals have always been a popular toy for kids to get tucked into bed with for years but Pillow Pals were designed specifically to be soft like pillows. They were made by Ty Inc. the company that brought us Beanie Babies. And Pillow Pets came out in 2003 and are actual pillows that can be folded into stuffed toys. There is a large variety of them with some based on popular children's series.
And the winner of this round is Pillow Pets.
We think it's a little better to have a stuffed toy that's actually a pillow.
13 Socker Boppers ('90s) Vs Hulk Hands (2000s)
Socker Boppers, more fun than a pillow fight, and a little more intense than one too. These inflatable toys were popular in the late '90s and were one of the only toys that made it okay to punch friends and family. And Hulk Hands first came out in 2003 with the release of the Hulk film. These large rubber foam gloves were made in the image of Hulk's hands and made noise when they smashed against objects.
And the winner of this round is Socker Boppers.
At least Socker Boppers were made so that getting punched by one wouldn't hurt.
12 Tickle Me Elmo ('90s) Vs TMX Elmo (2000s)
Anyone that was around for 1996 remembers just how massive the hype for the first Tickle Me Elmo was. It was a smash hit for kids and parents alike and was in high demand, setting off the trend of Elmo dolls dominating sales during the holiday season. And in 2006, the TMX Elmo doll was released to commemorate the original Tickle Me Elmo. It worked the same as the original except it had different "stages of laughter".
And this round is a tie, as well.
While the TMX Elmo has a few different functions, but they're basically the same toy.
11 Nintendo 64 ('90s) Vs GameCube (2000s)
Nintendo was still going strong in the '90s and the Nintendo 64 was the console to have for Nintendo fans. It came out in 1996 and was the first of Nintendo's consoles to have 3D graphics, as seen with Super Mario 64. And the GameCube came out about six years later, as the successor to the 64, and was the first of Nintendo's consoles to use discs instead of cartridges. So who wins this one?
We think it's a tie.
GameCube graphics are better, but the 64 was where a lot of iconic games debuted. It's hard to pick between them.
ShareTweetEmail
TikTok Cosplayer Yandere Freak Charged With Manslaughter
The TikTok cosplayer with 1.6 million followers was arrested in January following the death of a friend in a shooting.
Read Next
About The Author
Ericka Blye (136 Articles Published)
Ericka Blye is a 29-year-old writer and gamer. She enjoys playing casual mobile games and deep-in-depth console games. A writer for Valnet for a little over a year, she enjoys writing about her favorite games. Currently playing The Sims 4 Discover University, Untitled Goose Game, and Monster Prom, and is slowly getting into D&D.
More From Ericka Blye
Sours: https://www.thegamer.com/nostalgia-time-1990s-2000s-toys-best-worst/
Early toys and 90s 2000s
33 Toys You Definitely Had If You Grew Up in the Early 2000s
As POPSUGAR editors, we independently select and write about stuff we love and think you'll like too. If you buy a product we have recommended, we may receive affiliate commission, which in turn supports our work.
There was something magical about growing up in the early 2000s. Be it the supercool fashion trends, iconic movies, or just the simpler times we got to enjoy as kids (read: no social media taking over our lives), the early 2000s were a great time to be a kid. Riding Razor scooters around the cul-de-sac with your friends after school, playing with Bratz Dolls at every sleepover, and showing your competitive side during a tennis match courtesy of your cool friend who had the brand new Nintendo Wii were just some of the highlights of our childhoods. If you, too, were raised on all the best toys out there, this list will bring back waves of nostalgia you never saw coming. Keep reading to see the best toys you most definitely had if you were a kid in the early 2000s.
Sours: https://www.popsugar.com/smart-living/toys-you-had-if-you-grew-up-in-the-early-2000s-47931541
20 Toys From The 90s No Kid Would Want To Receive Today
Millennials, Your Favorite '00s & '90s Toys Are Baaack—With a Twist
Scrunchies, tie dye, Shabby Chic—'90s style is taking over our wardrobes and homes, and our toy boxes are not immune. Even if you tried raiding your childhood bedroom to unearth a few nostalgic gems (in true quarantween style), only to find out Mom went all KonMari after you moved out, you'll be relieved to learn the hottest '90s toys—and a few that caught on in the early aughts—are returning to store shelves. Here are the top ones to look out for, either for your kids or yourself. We won't judge.
RELATED: How Many of These '90s Beauty Products Did You Use?
1. Puppy Surprise
After begging for a puppy, your mom introduced you to the miracle of life with this hot-pink-and-white stuffed dog, which required you to tear through its Velcro stomach to reveal a litter of three to five bean bag pups. Little did she know how that toy would invite more questions than answers—and now you can experience those same quandaries from your kids! What goes around comes around…and becomes an Amazon exclusive, apparently.
$25 AT AMAZON
2. Mario…as a LEGO Set
The world's busiest plumber (with the most confusing resume) may have debuted in 1981—and LEGO in 1932—but you'd be hard-pressed to meet a '90s kid who didn't love both. And in 2020, there's a whole new way to enjoy the best of both worlds. The two brands have teamed up to bring the video game to life in a whole new way. You can now build out Mario's world of pipes and castles through LEGO blocks, using a Bluetooth-enabled Mario action figure to race through the courses you create, collecting coins and bashing Bowser Jr. along the way.
BUY IT ($60)
3. Gigapets
The keychain-sized pet you hid in your desk and fought to keep alive between math and science is back, only this time, it comes with an augmented reality app that takes your dog from 8-bit to full-color, cartoon-y realism.
$13 AT AMAZON
4. Tamagotchi
Tamagotchi may have gotten some upgrades over the years to compete with the allure of tablets, streaming services and cell phones, but this version is strictly for the purists. Tamagotchi Original Paradise contains all of the original programming—down to the yellow and blue swirly backdrop and graphics so questionable you just have to remind yourself you're caring for uh, some kind of alien, to justify why you're not sure what you're looking at.
$26 AT AMAZON
5. Moon Shoes
Your parents wouldn't buy you these "mini trampolines for your feet," but now that you're grown, you call the shots…as long as you wear an adult size 9 (or smaller) and weigh less than 160 pounds, that is.
$32 AT AMAZON
6. Doodle Bear
If you were the kid who secretly wanted a cast, just so everyone could sign it—or who constantly got in trouble for "beautifying" your dolls with Magic Marker—this was the toy for you. Doodle Bear comes with three washable markers, encouraging you to draw all over the stuffed animal, then toss it in the wash and do it all over again. In honor of its 25th anniversary, it's gotten a very '90s distressed-denim makeover. You can only find it at Walmart this fall.
BUY IT ($20)
7. Polly Pocket
Polly, you've changed. For one thing, she's grown from fingernail-sized to a little over an inch tall (making her less of a choking hazard, one might assume). And she's ditched that curly bob for space buns and ponytails. But really, the coolest change is her home, which has gone from pocket-sized to a full-blown purse you can wear on your shoulder. Seriously, her Tropicool Pineapple house features a hammock bunk bed, zipline and pet giraffe.
$20 AT AMAZON
8. Balancing Birds
That dollar-store favorite can still be found—and you can actually buy 'em in bulk on Amazon. You might be thinking, "Isn't it just a plastic bird that balances on your finger?" You'd be right.
$10 AT AMAZON
9. Furby
Nothing takes us back to Christmas 1998 quite like E.T.-pitched gibberish and dead-eyed stare of Furby, the little animatronic who made you wonder just how closely it was listening to your every word. (And yet, you had to have him.) The latest Furby is far more expressive—to the tune of 150 different eye animations—and it gets updates and learns via an app. But, honestly, the best part may be that the lil' guy comes with a sleep mask, so he'll no longer wake you up at 3 a.m. with creepy coos from your closet.
$65 AT AMAZON
10. Littlest Pet Shop
The original collectibles looked a lot more realistic, it's true, but the new class of pocket-sized pets features all kinds of ways to customize them, thanks to interchangeable hats, crowns, collars and cuffs. If you balk at this bobbleheaded deviation from your childhood fave, know that you're not alone: There's a whole change.org petition begging Hasbro to bring back the classic design.
$23 AT AMAZON
11. Easy-Bake Oven
Technically, the Easy-Bake Oven's been around since 1963, but '90s kids everywhere remember it fondly. Even if it did take a small eternity for that little lightbulb to cook your single-serving cake. The oven hasn't heated foods using incandescent bulbs since 2003, and you can make a whole lot more than cakes with it. Refill kits include ingredients to make soft pretzels and cheese pizzas.
$46 AT AMAZON
12. Betty Spaghetty
What, you don't remember Betty Spaghetty, the rubbery doll whose feathered bangs were only rivaled by her Rapunzel-like, equally rubbery hair? Well, it's time you got acquainted. The 2020 version trades her Farrah Fawcett fringe for more of-the-moment rainbow streaks. But you can still bedazzle her hair with beads and clips, just like the OG.
$40 AT AMAZON
14. Teddy Ruxpin
The storytelling bear no longer needs a cassette to share his tales—and, thankfully, you don't have to explain what a cassette is. The Bluetooth-compatible bear syncs with an app to perform sing-alongs and story time, and his LCD eyes convey all kinds of emotions, from surprise to laughter. Basically, he's the perfect addition to your pod when you and all of your IRL friends have run out of things to say.
$100 AT AMAZON
Sours: https://www.purewow.com/family/90s-toys
Now discussing:
I, too, was not very shy of her and walked around the house mostly only in shorts. We often talked with my aunt, she told me that she understood that I was now of transitional age and therefore asked me to contact her. Even on samysam and sensitive topics. I did not take it seriously and still hesitated to contact her.
Every morning I got up with a stone boner, but did not have time to jerk off.
2567
2568
2569
2570
2571