ECU Tuning for Hondata, Ktuner, Cobb and more. Specializing in Honda Engine Tuning.
Experience(d) E-tunez Tune(rs)
Perfection is Our Passion! We offer an experience that puts you in the drivers seat, and we bring experienced tuners that makes the driver seat alot more enjoyable. Our commitment to you is to keep tuning until its perfect! Not just via mapping but by offering you only the best products to work with that tune as well. We only offer top notch products that are a cut above the rest, if we wouldn't run it on our car, we wouldn't sell it to you!
Want to work for E-tunez? Are you teachable, friendly, outgoing and love working on cars? With the right attitude you can do anything. If you feel you have the skills send your information and we will be happy to consider it. Email us your resume here.
Products & Services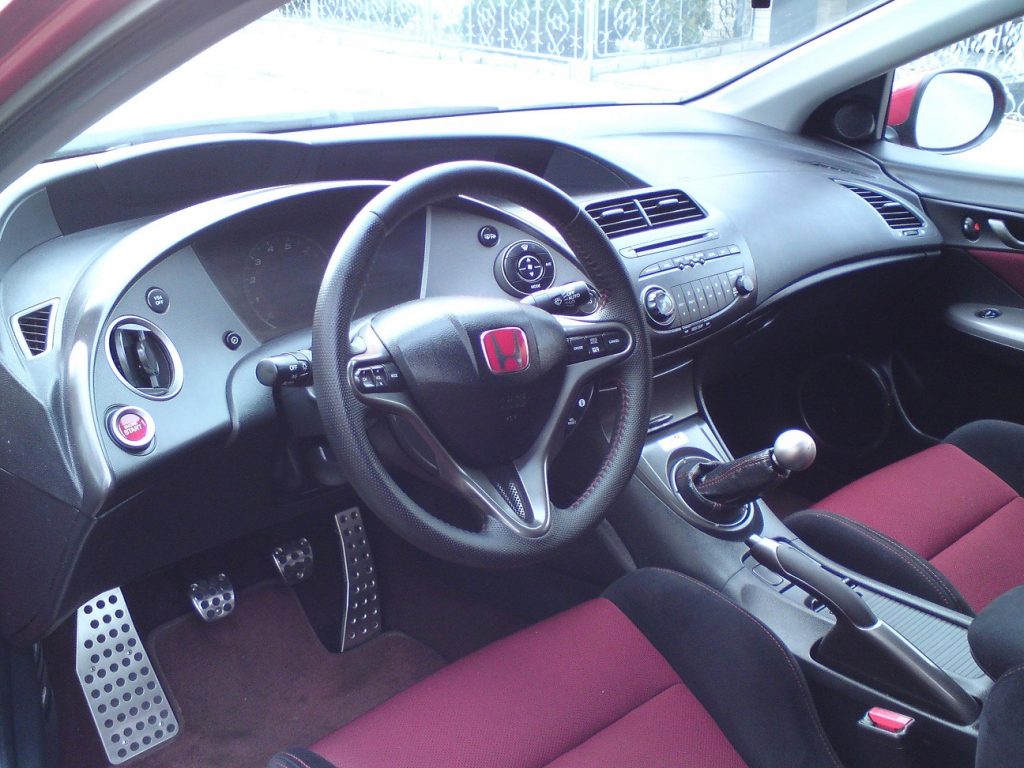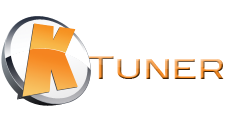 At E-tunez we do things a little different then most, we don't just want you to be satisfied, when we are we want you to leave here saying, that was terrific service, commitment and pricing! We want you to have a great experience engine tuning, just like the customer son our reviews page, and eventually we want you to consider making e-tunez.com as your one stop shop for everything related to getting your car to run "just right". This means bring you affordable tuning at great rates, with quality service and support. We are here to connect you with an experienced tuner who not only drives the same vehicle you do, but can back up the tuning solution of your choice with the know how of making it run right!
Thank you guys! This is my Dan is an absolute pleasure to work with. I appreciated the fact that he would describe each change with detail along with how the car will react. If you own an 8th gen Civic Si, I will 100% recommend E-Tunez. All of the annoyances from the factory are gone! No rev hang, no jerky throttle response, no drop in power in between shifts. On top of the power improvement, fuel economy has gone UP, went from 26 MPG to 33 MPG on the highway and that's doing 3-4 pulls every day. Dan will go above and beyond to ensure everything is perfect. This has been a great experience especially being in the remote area that I am in.
Jacob S (October 2021 8th gen Civic Si)
Hey Steve,
Great job on the 3d revision of the tune. I took the car out to the track event and everything went smoothly. The AFR'S were stable at around 12.8-13.1 in high rpm's and the throttle was very responsive, I have no complaints 👍👍 Honestly, I'm very happy I chose E-tunez over a dyno tune. As far as the rough idle, it ended up being due to a failing coil pack like you mentioned. The idle is now much better.
Thanks,
Kristian
Thank you guys! This is my first time getting a car tuned and it definitely was an easy process. You guys provided clear and simple instructions and also provided me with a great time with clear HP gains. I'm definitely gonna be contacting in the near future for more tunes as I plan on starting my plan to add a turbo to the car. Thank you guys once again for all your help!
(Augest 2021 2014 Honda Civic K24 FLashpro NA)
Hi E-tunez Karlos Here I had Stevee-tuned my k24 Fn2 from the uk last year for me, Just want to say a Big Thank you for what a good job you done I've attacheda couple of the dyno sheets I took it to a rolling road and had it custom tuned by a reputable tuner in the ukto see if there was anything left on the table he said you done a great job and there was not alot to gain anywhere from middle to top end lower end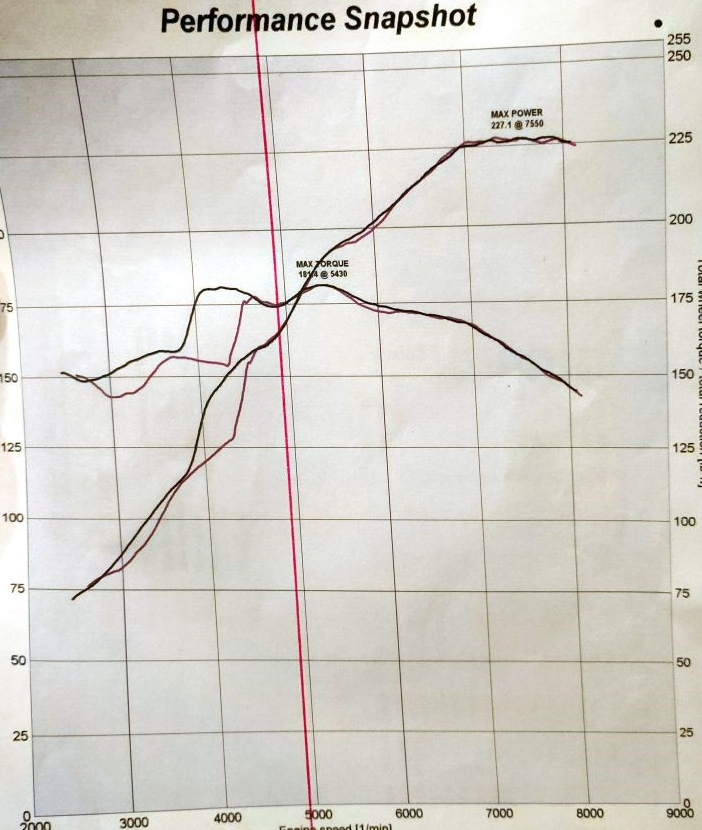 Karlos (October 2021, 8thgen FN2 on Flashpro )
We have been E-tuning since the name was invented and our tuners have been working with tuning solution developers since their product release date, in some cases before. All of our tuners own and drive the same vehicle they are tuning for and the experience they have gained for themselves over the years is made available to you.
We are enthusiasts as well, and our dedication reflects that. We offer services for free, like datalog review, and tuning suggestions. We believe there should be no secrets, we openly share our tuning techniques, and tell you what was done in a full textual report to you, and even if you don't purchase a tune from us, we will still supply quality advice on how to resolve an issue or better your tune.
Some tuners would have you believe your engine is so complex that you simply can't comprehend the tuning process so just "trust" it's done right. What if its not? Do they follow up on your tune down the road and will they re-tune for free?
Learn More
Sours: https://e-tunez.com/
Hondata Reflash Unlocks Loads of Power From Honda Civic 1.5L Turbo
Make your regular turbo Civic more powerful than an Si
The Honda tuning experts at Hondata just released a product that can dramatically increase the power coming from the 1.5-liter turbo-four found in the 10th-generation Civic (2016+). The California-based tuner claims you can take your regular turbocharged Civic up to Si power levels and beyond (up to 233 hp) with its FlashPro tuning module.
The FlashPro allows for full user tuning and data logging and offers many calibrations to cover those wanting small power gains on their unmodified Civic to those building highly-modified, track-focused Civics in need of high power gains. This is great for owners who plan to slowly modify their Civic, as there is a specific tune for modified intakes and exhausts, and for higher-octane ratings and boost levels. The more aggressive tunes require additional aftermarket modifications.
The latest Civic offers an available 1.5-liter turbocharged I-4 that produces 174 hp and 162-lb-ft of torque in the sedan and 180 hp and 177 lb-ft of torque in the hatchback. The new Civic Si uses the same 1.5-liter turbo but tuned to crank out 205 hp and 192 lb-ft, while the new Civic Type-R comes powered by a 306-hp, 295-lb-ft 2.0-liter turbo-four.
In a video released by Hondata, the presenter explains that the featured manual Civic Hatchback received a tune that increases turbo boost by 9 psi, increasing peak horsepower by 35 hp and peak torque by 60 lb-ft (higher octane may have been used and/or aftermarket intake and/or exhaust). This results in about 225 hp and 254 lb-ft, surpassing the Civic Si's power output. Before the flash, the featured manual Civic Hatchback put down 191 lb-ft and 190 hp on an engine dyno machine, higher than the factory rating.
He continued to explain that under the factory tune, artificial turbo lag caused the turbocharger to take 1-1.5 seconds to reach full boost after the gear shift. The FlashPro removes this artificial lag, allowing for immediate full boost after a shift. Additionally, the no-lift shift feature allows the driver to keep the throttle slammed on the ground while shifting gears, keeping the turbo spooled up after gear shifts.
The product's website has a list of dyno charts showing different power gains on both manual- and CVT-equipped Civics. The factory power rating shown used an octane rating of 87 and the post-tune power levels are on 91 octane. The most powerful increase shows a gain of 42 hp and 76 lb-ft (producing 233 hp and 268 lb-ft) on a manual Civic that was modified with a test pipe, custom exhaust, cold air intake, and high-octane race fuel. Another chart shows a 23-hp and 50-lb-ft increase by raising the boost by 7 psi on a manual Civic. A CVT-equipped Civic gained an additional 25 hp and 35 lb-ft with a 6-psi boost increase, and gained 15 hp and 14 lb-ft with a 3-psi increase.
The FlashPro tuning module connects to your Civic via the OBD-II port and to your laptop or desktop using a USB 2.0 connection. No ECU modification is necessary.
THE LATEST IN CAR NEWS
EMAIL NEWSLETTER SIGN-UP!
Share on FacebookShare on Twitter
Sours: https://www.motortrend.com/news/hondata-reflash-unlocks-loads-of-power-from-honda-civic-1-5l-turbo/
Hondata Dealer Reflash
Perhaps the only upgrade you plan do to your car is an intake or cat-back. Maybe you're not technically minded and would prefer to put your car's tuning in the hands of one of Hondata's expert tuners. Now you can benefit from Hondata's state of the art custom tuning software and calibrations with no downtime.
Just drive your Honda or Acura to any one of the participating dealers. Within a few minutes they can install one of the many tuned base maps. If you want to go a little further the Hondata dealer can perform a custom tune.
Supported vehicles
Any vehicle supported by FlashPro except for the 2017+ Civic Type R, as this requires additional ECU modifications.

How it works
1) Drive to any participating Hondata dealer.
2) The dealer connects their dealer FlashPro to your car and registers the license with Hondata.
3) The Hondata dealer then installs a basemap or performs a custom tune on their dyno.
4) Contact your dealer for pricing.
FAQ
Who are the participating dealers?
( listed alphabetically by state/country )

U.S.

Alabama
Alaska
Arizona

California
Colorado
Connecticut

Florida
Georgia
Hawaii
IdahoIlinois
Indiana
Kentucky
MaineMaryland
Massachusetts
Minnesota

Missouri
Montana
Nevada
New Hampshire

New Jersey
New York
North CarolinaOhioOklahoma
Oregon
PennsylvaniaSouth Carolina
Texas
TennesseeVirginia
WashingtonWisconsin
International
Argentina
Australia
Brazil
Canada
China
Columbia
Costa Rica
Denmark
El Salvador
France
GreeceGuatemala
Hong Kong
Ireland
Japan
Lithuania
Malaysia
Mexico
Netherlands

New ZealandNorway
Pakistan
Panama
Paraguay
Peru
Philippines

Puerto Rico
Russia
SingaporeSouth Africa
SwedenSwitzerlandTaiwan
Thailand
Trinidad & Tobago
Turkey
United Kingdom
United Arab Emirates
Uruguay
Vietnam

Check back here for updates or inquire with your closest dealer.
Can a I upgrade later to FlashPro?
Yes. You do not need to do anything special to the ECU. However, given the price difference between the dealer reflash and FlashPro you are best to get the FlashPro if you think you are going to tune the vehicle yourself.
Can my Hondata dealer return my car to stock?
Yes.
Are there any tuning limitations?
No. All tuning features available with FlashPro can be applied to your car.
Can I take my car to another Hondata dealer for tuning?
You can, but that would require the other dealer to purchase a tuning license from Hondata.
What if I plan to move and need another dealer to tune my car?
A FlashPro would be a better option.
How does the license work?
To tune your car the Hondata dealer purchases a license that is then associated with the VIN number of your car and the dealer. That license is not transferable. It is associated with the dealer and vehicle for life.
Sours: https://www.hondata.com/
¿CUANTO CUESTA HACER UN K-SWAP #HONDA??? - Precio REAL
Is it worth taking my car to an authorized Hondata tuner?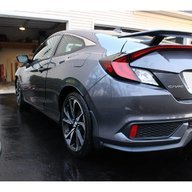 First Name

Bobby
Joined

Nov 19, 2018
Messages

77
Reaction score

59
Location

Fredericksburg, VA
Car(s)

2018 Civic Si Coupe (PRL Stage 1, Hondata FlashPro, PRL Flex Fuel e85, HardRace Rear Mount, Megan Racing Strut Bar) Wish List: PRL Catted Downpipe, Eibach Pro Springs Kit, Seibon Carbon Fiber Hood & Trunk.

There is an authorized Hondata tuner in my area (they are listed on the Hondata website) who will tune my Si to get an additional 27 hp and 40 ft-lb torque on their Dyno for $200 (they need 1 hour Dyno time). They told me the tune will be fine for my stock clutch and they are giving me a warranty on their work (I would be able to take my car back to them if there are any issues related to the tuning). I have not fully confirmed the total cost, I might have to purchase a license, it looks like the total cost would be $300.

My question is to you guys, is it worth spending $300 to get 27 more hp? Also is it worth taking it to a professional tuner who does this for a living? And lastly, should I do it?
It's not clear if you already have a Hondata Flashpro or not and having them do it? For me, I prefer option b.) Purchased my own Hondata Flashpro on eBay, watched a couple youtube videos and did this myself. Also the nice thing is, you can go in and make small changes once you learn how to use it. It's actually quite simple, just like using MS Excel. You have to get the "flashing" procedures all correct, but that part is easy as well.
Once I became familiar with the Hondata Flashpro unit, then I purchased a PRL Flex Fuel Kit. That took all of 30-40 minutes to install and for what I consider a bargain price on both items, using the Stock "e85 Tune" that Hondata came with, plus the Flex Fuel Kit, picked up an additional 65wHP. I've been driving using the e85 for several months and thousands of miles now, the car loves it, the engine comes alive. I did take the advice of others and I run about 7 gallons e85 with 5 gallons 93octane gasoline to attain a e45-50ish rating. But I hear from many others that just run the straight dope e85 and it's fine too. I did it in the beginning.
So my point is, for just another $100-200, depending on how much you can purchase as Hondata on eBay, why not get into it yourself - it's easy. Folks will help you on this site too if you have questions, via screen shots, etc. Just make sure if you purchase a used Hondata, that it is "unlocked" by the seller prior to them shipping it to you. That get's it off their vehicle and open for your own.
Sours: https://www.civicx.com/forum/threads/is-it-worth-taking-my-car-to-an-authorized-hondata-tuner.34385/
Tuner honda near me civic
How To Pick the Best Hondas Civic for Tuning and Modding
Looking at Honda Civic years and models with top performance
The Honda Civic has become the most iconic choice for a whole generation of car tuners and modifiers. With decades of models dating back to 1973, there are so many different engines, transmissions and body varieties, it is a playground for DIY car enthusiasts. It's even earned the Civic a place in automotive lore by being featured in the first movie of the Fast and the Furious franchise.

Known for their reliability, it's easy to pick up a Civic and spend all your modifying budget on actual mods, not having to spend money on fixing functional problems.

While some models offer showy performance features, for most modders the main appeal of choosing a Civic is its low cost reliability and variety of options. A wide variety of aftermarket body kits, wheels and performance tires make it a rewarding project.

Reasons why Civics are so beloved for turning:
Availability of components in scrapyards, aftermarket providers
Low cost
Reliability and durability which makes them more resilient to wear and tear from tuning
No matter what Civic you choose, you are getting a quality car, but if you're interested in maximising performance, there are some models that are better than others. When picking out which specific Civic is the best for performance tuning and modding, it's easiest to choose based on generation.

Civic 4th Generation (1988-1991)
With the release of the 4th Generation, Hondas began to catch on in a big way with tuners with the addition of double wishbone suspension technology adopted from Honda's F-1 racing program. This technology improved handling significantly. Another boost to Civics of this time was the addition of four wheel disc brakes.
Civic 5th Generation (1992-1995)
Honda is known for their engines. In addition to cars, they make very fine engines for generators, lawn mowers, pressure washers, and go karts. Some people even say Honda doesn't make cars, they really just make engines and fancy containers for those engines to go in. This is an exaggeration of course, but in the 5th generation of the Civic, Honda's engine expertise began to shine.

First, they introduced the VTEC engine to the US Civic. VTEC technology boosts horsepower without requiring a bigger engine by shifting between up to three camshaft profiles for every valve to optimize engine performance at high and low RPMs. Japan's history of taxing cars based on engine displacement led Honda to look at ways to use engineering to get more horsepower out of smaller engines. The crowning achievement of those efforts was the VTEC.

The 5th generation of Civic also introduced the first Civic chassis that welcomed bolt-in engine swaps, paving the way for people to put all sorts of different engines in their civic from CR-V to del Sol. The del Sol Civic was also introduced in the 5th generation as the first semi-convertible Civic with a removable hardtop worth checking out for an unconventional project.
Civic 6th Generation (1996-2000)
The 6th generation of Civic featured a gradual move away from performance. At the start of the generation, Honda did away with the Si (Sport Injected) edition of the Civic and only offered the Civic in four door format. Eventually when performance fans complained, Honda eventually brought back the Si for 1999-2000.

Side note – Two letter chassis codes
One way enthusiasts refer to Civics from the 4-6th generations is by the first two letters of their VIN which correspond to which chassis the car has and generally give people an idea of which generation they are from.
EC/ED/EE/EF/EX – 4th Generation
EG/EH/EJ – 5th Generation
EJ/EK/EM – 6th Generation
Civic 10th Generation (2016-present)
After over a decade of focusing on making comfortable, heavier, larger Civics, Honda began to return to offer more sporty, racing friendly options. The 10th generation saw the first US release of the Type R Civic, a high performance model that had been available for over a decade overseas. It also introduced the first ever Civics with a built-in turbocharger. A Type R with a turbo and a 2.0 liter engine is able to generate 306 horsepower. The ability to buy a Civic with a OEM turbo changes the game for tuners, giving them a higher power car to start with.

Japanese Domestic Market (JDM)
Looking beyond the US Domestic market and generations of Civics, there is an entire other market of Honda Civics made for the Japanese market to be collected and customized. Generally it will cost you more to import and you need to be on the lookout for damage because Japanese imports won't have a VIN, so they'll be harder to track and see if they're a clean car, but there are some real exciting options.

JDM versions of the Type R are a highly collectible Civic. Of the overseas Civics the Mugen RR Civic is one of the most rare with only 300 ever made. Custom-tuned by Mugen Motorsports, a tuning specialist with close family ties to Honda, the Mugen RR has a more powerful engine backed by new camshafts, stiffer valve springs, a ram air intake, improved exhaust and lighter components including carbon composite front bumper and grille and an aluminum hood. Since Mugen is basically Honda's official OEM tuning garage, if you get your hands on one of these cars, you won't need to upgrade a thing.
What to modify on your Civic
Once you've decided on which Civic to modify, the next question becomes how do you modify it. Engine modifications, such as engine swaps, tuning chips to change your car's factory computer settings and turbochargers make the biggest difference in performance, but they require the most skill. There are many other changes you can make to improve performance and visual appeal and can be done in your home garage.

Amateurs and enthusiasts can easily make any of these upgrades:
Add aftermarket or wheels tires
Upgrade air filters and intakes
Upgrade exhaust system
Upgrade suspension system
Upgrade brake pads
Add side skirts
Add lip guards
When getting started with body mods, make sure they match your original color by using Honda touch up paint that's guaranteed to match.
The future of the Civic
Hondas renewed focus on performance has renewed interest in the Civic as a modifiable customizable car. There are rumors production of the R-Type will soon move to America. For tuning and modifying enthusiasts, Honda's history is strong and the future is bright.
Sours: https://touchupdirect.com/blog/how-to-pick-the-best-hondas-civic-for-tuning-and-modding/
2022 Honda Civic Si First Look - A JDM Tuner for a New Generation - Price, HP, Features \u0026 More
Honda Civic Tuning – Performance Upgrades for Civics
Overview of this Article
Tuning your Honda Civic can be a very rewarding experience. Before you depart into your adventure in tuning, you should know how much you are willing to spend and in what general order you should purchase your parts. In this article we have outlined paths that we recommend to our valued customers. Keep in mind this article focuses on the
basic parts for added power
, but when it comes to total car performance that is not the whole story. You'll want to look at suspension, brake, chassis, and wheel/tire upgrades as well to handle the new power as well as increasing cornering and stopping abilities. In addition, there are quite a few other parts that will increase power by smaller amounts, such as throttle bodies.
For this article, we will discuss the advantages and disadvantages of each path in regards to performance tuning and your budget. The first 3 paths apply to 2015 and earlier Civics or 2016+ Civics without a factory turbocharger. The last 2 paths apply to 2016 and later Civics with factory turbos. Most of the 10th Generation 2016+ Civics feature an OEM turbocharger and intercooler system (basically a full factory turbo kit).
The The 3 Main Tuning Paths to Upgrade your 1988 to 2015 Honda Civic or 2016+ Civic without a factory turbo
The first path (A) is going straight for the most horsepower gains, by using forced induction (e.g. turbo kit or supercharger) as the base setup for your Honda Civic.
The second path (B) is to tune your Honda Civic with a naturally aspirated setup (e.g. cold air intake, no turbo or supercharger) as your base.
The last path (C) is to get parts that will work for both a naturally aspirated engine and a forced induction setup, then decide later if you want to go forced induction or upgrade your naturally aspirated setup.
The 2 Main Tuning Paths to Upgrade your 2016+ factory turbo Honda Civic
The first path (D) is going straight for the most horsepower gains, by getting a turbo upgrade kit, bolt-ons, and an ECU tune as the base setup for your turbo Honda Civic.
The second path (E) is to maximize the power of your factory turbo with bolt-ons parts and a ECU tune as the base setup for your turbo Honda Civic. You can then upgrade your turbo at a later point, and most likely re-use all your existing parts, but you will at least need a re-tune.
For each path we will list a few parts to get you started. By no means is this a complete list of parts to tune your Civic; it's just an idea to get you started. Feel free to email us and let us know the year, how many doors, and trim level of your Honda Civic and we will assist you in selecting the other optimal performance parts for your Civic.
If you're confused about what naturally aspirated and a forced induction engine setups are you should read our Honda Civic Upgrading FAQ. The upgrading FAQ is a great place for beginners to start to learn about tuning their Honda Civic and a great refresher course for the experienced tuner.
Path A (Forced Induction)
This path requires the biggest upfront investment, but will give you the best gains and the best tuning base to work with. If you have the money, this is the path we recommend. Here are the following parts and actions we recommend:
Get a supercharger or turbo Kit for your Civic. Depending on the kit you get, you might need to purchase other support parts, like an air intake, fuel delivery components, and an intercooler.
Get a performance exhaust system. This will help ensure that the increased air flowing out of your engine is not obstructed by the small diameter factory exhaust.
Upgrade your Civic's ignition components such as spark plugs, spark plug wires, ignition coil, modified distributor cap/rotor kit, and a forced induction ignition component. Tuning your Civic's ignition system is a low cost upgrade that will be well worth while for an older Civic.
If needed, also upgrade your Civic's fuel delivery components. Superchargers and turbo kits often hit the maximum flow of the factory fuel system.
Go to a dyno shop and tune your turbo kit or supercharger. Although this is not necessary on the kits we carry, we generally recommended it for maximum power and efficiency. If you have a 2006 or newer Civic, your best option is to purchase a Hondata FlashPro as your tuning device.
Path B (Naturally Aspirated)
If you choose not to go big with a forced induction setup, then you'll be headed down the naturally aspirated path. Here are the following parts and actions we recommend:
The most inexpensive item you could get that will give you the best gains is a cold air intake for your Civic. We carry different brands and types of air intakes for Civics.
The second item to purchase in this path should be an exhaust system. All exhaust systems we carry are highly tuned and will give you similar horsepower gains on lightly modified Civics. The choice of what exhaust you select comes down to a preferrence in the exhaust system's look and sound that is produced.
Upgrade your Civic's ignition components.
If you are putting out a lot more power, you may also need to upgrade your Civic's fuel delivery components.
Get a tune! This will result in more power and efficiency. If you have a 2006 or newer Civic, your best option is to purchase a Hondata FlashPro as your tuning device.
The average Civic Tuner takes this path. This path is the best on your wallet and gives you the most gains for the least money spent. We find that new tuners will take this path to get a better feel for Civic customization. Some of the tuners will eventually get a turbo kit or supercharger and others will fine tune their naturally aspirated engine.
Path C (Decide Later)
This path is designed for those Civic Tuners that are undecided on getting a turbo kit or supercharger, and/or will attempt to save up for one. If you are sure you will not get a turbo kit or supercharger anytime in the foreseeable future, then path B is your best path to tune your Civic. Here are the following parts and actions we recommend:
Get a performance exhaust system first.
Upgrade your Civic's ignition components. You can find the ignition components.
Get a tune. This will result in more power and efficiency. If you have a 2006 or newer Civic, your best option is to purchase a Hondata FlashPro.
Analyze your budget. If you feel like you will get a turbo kit or supercharger in the near future, keep saving for it. If you are unsure contact us and we will give you some other low priced choices for tuning your Civic with performance parts.
This path will allow you to postpone the decision of committing to a forced induction setup. If you want to tune your Civic to get medium gains and save some cash, you could simply follow path B. If you feel like you're ready to commit to the high performance of a force induction base, then you could branch into path A. In other words, starting on path C will allow the most flexibility in regards to committing to a forced induction or naturally aspirated configuration.
Path D (Upgrade Factory Turbo)
This path will give you the best gains and the best tuning base to work with. If you have the money, and a turbo upgrade kit is available for your Civic, this is the path we recommend. Here are the following parts and actions we recommend:
Get a turbo upgrade kit. A turbo upgrade kit is essentially a more powerful version of your factory turbocharger unit. Typically, the installation is straightforward and much easier than adding a turbo to a Civic that was not turbocharged from the factory.
Get a performance exhaust system and a front pipe. This ensures better exhaust flow from the cat converter to the muffler tip.
The ignition components on 2016+ factory turbo Civic are robust, but can still benefit from an upgrade if the components are getting old or you're running quite a bit of boost.
If needed, also upgrade your Civic's Fuel Delivery components as well.
Go to a dyno shop and get a tune. Your best bet is to use a Hondata FlashPro for tuning. It is possible the turbo upgrade kit will come with a "base map", but we still recommend a custom tune for reliability, efficiency, and best power gains.
Path E (Use Factory Turbo, Possibly Upgrade It Later)
If you choose not to go big with a turbo upgrade setup right away, then you'll first be purchasing parts to maximize the power and efficiency of your factory turbo. Here are the following parts and actions we recommend:
The most inexpensive item you could get that will give you the best gains is a cold air intake for your Civic. We carry different brands and types of air intakes for Civics.
The second item to purchase in this path should be an exhaust system. All exhaust systems we carry are highly tuned and will give you similar horsepower gains at factory boost levels. The choice of what exhaust you select comes down to a preferrence in the exhaust system's look and sound that is produced.
A front pipe will be the next parts to get in this tuning path, if your exhaust didn't already come with one.
A vital piece of any turbo system is the intercooler and associated piping. An intercooler system significantly reduces the temperature of the air entering into your engine. The result is that you make more power, and make it more reliabily, while also reducing potential strain on your engine. Upgrading to a larger intercooler and piping on your turbo Civic can result in great horespower gains for this reason.
The ignition components on 2016+ factory turbo Civic are robust, but can still benefit from an upgrade if the components are getting old or you're running quite a bit of boost.
Since you're using your factory turbo, the factory fuel delivery components should be sufficient to meet your fueling needs. The 2016+ Civics use DI (Direct Injection) injectors, which are quite powerful and operate at very high pressues.
Finally, get a tune! The best bang for your buck product you can purchase for a factory turbo Civic is an ECU tuner, such as the Hondata FlashPro. A tune can greatly increase your power because it can raise the factory boost levels, resulting in quite a bit more air flowing into your engine. You can use a "base map" or get a custom tune for maximum gains.
If you do finally decide to upgrade your factory turbo, try to select a version that does not come with parts you already purchased - this way, you'll save money. Also, you will probably need to upgrade your fuel delivery components.
The average Civic Tuner takes this path. This path is the best on your wallet and gives you the most gains for the least money spent. We find that new tuners will take this path to get a better feel for Civic customization.
Sours: https://www.procivic.com/
Now discussing:
I ran to the kitchen for a towel, gently blotted out a huge puddle, carefully put my panties on my father and ran to my room. I slept restlessly - I was frightened by the possibility of morning exposure and shame. I woke up because my father called me. In fright, I rushed to him.
2585
2586
2587
2588
2589