Small Decorative Wall Mirror set of 3 - Accent Vintage mirrors of 4" wall decor
$65.99Buy It Now5d 1h, FREE Shipping, 30-Day Returns, eBay Money Back Guarantee
Seller:decorcontrerasperu✉️(296)97.3%, Location:IL, Ships to: US, Item:123921030991Small Decorative Wall Mirror set of 3 - Accent Vintage mirrors of 4" wall decor. --> Set 3 DecorativeMirror, "Treasures" - Wall Decor - Peruvian HandicraftsBeautifully handcrafted in Peru. These collection mirrors "cuscaja Style" are created entirely by hand using the reverse painted glass technique. Decorated with handmade flowers on blue, green and red background. The painted glass is later placed in the wooden frame then covered in bronze leaf - truly unique and each is a work of art! Mirror Handmade 100% by Peruvian artisansAll our items are shipped with tracking numberWe welcome any questions you may have Some ours Awards: ♦ Winner of the award for best export quality product issued by ICC-MINCETUR PROYECT PERU (2003). ♦ Prize: Most outstanding company in the "EXPORTING ROUTE" by the Ministry of Foreign Trade of Peru and PROMPERU (2014)♦ Prize: Most outstanding company in the category "EXPORTA EASY" by Ministry of Foreign Trade of Peru and PROMPERU (2016) Item Details: ID: MLG101937 - MLG101938 - MLG101939 Size:Exterior Frame: 6" H x 6" W x 0.5" D (15cm Hx15cm W x 1.4cm D)Features: -Painted on glass.-wood frame covered in bronze leaf-Hand-carved by Peruvian artisans.-Made in Peru.-Ready to Hang! ABOUT REVERSE PAINTED GLASS In the XV Century, glass arrived in Peru brought by the Spaniards in the form of mirrors and pictureframes destined to decorate churches, convents and houses of the time. Also, they brought beads from Murano, an Italian island next to Venice, where the greatest production of glass and crystal, between the XVIII and XIX, took place.The Spanish technique of stained glass windows, of great Arab influence, were copied and modified by Peruvian craftsmen. They developed new regional styles, such as the andahuaylino (reverse-painted glass frames), the cajamarquino (thoroughly painted glass), the Cusco style (carved wood frames that include painted glass), the mixed style or cuscaja (using gold leaf on the carved pictureframes and on painted glass) and the polychrome style (using multiple multicolored hues). These styles can be observed in museum collections, in decoration of church altars and convents of different regions of the Perú.Condition:New, Return shipping will be paid by:Buyer, All returns accepted:Returns Accepted, Item must be returned within:30 Days, Refund will be given as:Money Back, Features:Mirror Frame, Frame Color:Gold, Item Width:6 in, Frame Material:Wood, Item Length:0.5 in, Item Height:6 in, Country/Region of Manufacture:Peru, Model:DECORCONTRERAS, Shape:sunburst / round / rectangle, Height:6", Brand:"Handmade", Style:Colonial, Color:Gold, Room:Children's Bedroom, Frame Finish:Gold, Theme:Floral, Type:Wall Mirror
PicClick Insights - Small Decorative Wall Mirror set of 3 - Accent Vintage mirrors of 4" wall decor PicClick Exclusive
Popularity - 11,890 views, 15.7 views per day, 756 days on eBay. Super high amount of views. 10 sold, 12 available.

11,890 views, 15.7 views per day, 756 days on eBay. Super high amount of views. 10 sold, 12 available.

Price -
Seller - 296+ items sold. 2.7% negative feedback. Good seller with good positive feedback and good amount of ratings.

296+ items sold. 2.7% negative feedback. Good seller with good positive feedback and good amount of ratings.

Recent Feedback
People Also Loved PicClick Exclusive
Sours: https://picclick.com/Small-Decorative-Wall-Mirror-set-of-3-123921030991.html
Mirrors
(600 items)
Image of My Heart
Mexican Artisan Crafted Tin Wall Mirror Accented with Red
Image of My Heart, Mexican Artisan Crafted Tin Wall Mirror Accented with Red
Aida and Cristino Lavariega
From Oaxaca, Mexico, comes this artisan-crafted tin wall mirror from Aida and Cristino Lavariega. Flaming hearts are common subjects for handicrafts produced by artisans in Oaxaca. Referred to as...read more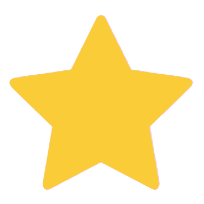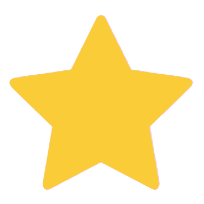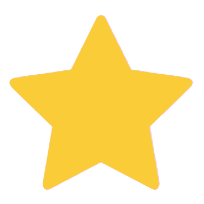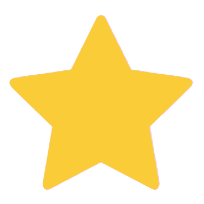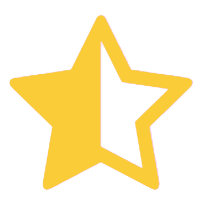 (11)
$25.99
Sours: https://www.novica.com/mirrors/
These 7 Gorgeous Antique Mirrors Are Stunning — And Under $250
Even if you are an industrial-chic purist or your décor style is more rustic farmhouse, you'll flip over the totally on-trend antique mirrors we found. In fact, we'd bet one of them provides just the touch of character or drama you've been seeking.
On-trend? How can a décor style that has been around for over one hundred years — and some even several hundreds of years — be current? Well, here's the thing. Modern mirror and furniture manufacturers continue to remake mirrors in antique styles such as Gothic, Baroque, Georgian, Rococo, Neoclassical and more because they are always a hot ticket, adding the perfect contrast to a modern décor theme. Get a load of the seven hip — and surprisingly affordable — antique mirrors we scored (and you can too).
Disclaimer: Please note that these deals are subject to change or could sell out at any time.
1. The Edwin antique gold mirror by Howard Elliott
For those in search of the bold and the beautiful, let us present the ornate, gold antique mirror with acanthus leaf flourishes by Howard Elliot. A baroque-style, gold antique mirror, hung in a room with modern or even minimalistic design pieces can be a game changer. If you're looking for a distinctive focal point for a bedroom, entryway, bathroom or living room, consider this gold antique mirror, measuring 19 by 23 inches. It can be hung either horizontally or vertically. The Edwin Mirror by Howard Elliot is available on Amazon and is currently priced at $87.86.
Embellished Framed Decorative Wall Mirror (19" x 23") Now $87.86
VerifiedUsed 11 Times
2. Himmelmann Arch antique wall mirror by Fleur De Lis Living
Mount this intricately detailed, Rococo-style antique wall mirror in a hall or powder room to give it a flamboyant flair. Although the Himmelmann Arch antique wall mirror, with silver resin frame, arched top and swirling flower motif give it the theatrics you would expect to find in an 18th-century Paris boudoir, add it to your contemporary home for contrast and intrigue. It is 22 inches high and 14 inches wide and can be found on Wayfair, where it is currently priced at $108.99.
Himmelmann Arch/Crowned Top Wall Mirror Now $108.99
VerifiedUsed 35 Times
3. Antique floor mirror by Southern Enterprises
If you are looking to add extra dimension and interest to a bedroom or bathroom, consider placing this subtle, antique floor mirror prominently in a corner or against a bare wall. The understated Large Bronze Metal Antique Floor Mirror from Southern Enterprises is a beautiful example of how free-standing, full-length mirrors were utilized in rooms that had armoires, not closets. The antique bronze metal mirror is 56.75-inches high, 24-inches wide and 14-inches deep. Find it at Home Depot for $153.45.
Large Bronze Metal Bohemian Classic Cottage Farmhouse Mirror (56.75" x 24") Now $153.45
Verified
4. Antique gold mirror by Bassett Mirror Company
In a home decked out almost entirely in rustic, industrial design pieces, we want to blow a few minds by placing this incredible example of baroque magnificence — with its asymmetrical shape and scrolling curves — smack dab in the entry. An antique wall mirror might not seem a logical choice, and that's pretty much the point. This Antique Gold Mirror is made by Bassett Mirror Company, Inc., a fourth-generation producer of fine furniture and exquisite mirrors. The non-beveled, arched antique wall mirror measures 24 inches wide by 35 inches high. It is made of high-quality polyurethane, weighs 15 pounds and can currently be found at Walmart for $136.
$54 off Antique Gold Ornate Arched Wall Mirror (24" x 35")
VerifiedUsed 14 Times
5. Large antique wall mirror by Kate and Laurel Winn
If going full-on Baroque or Rococo isn't your style, but your love of antique wall mirrors is as strong as ours, you won't be able to pass on this Wood-Framed, Arched Mirror we found at Lowe's. Made to resemble a windowpane, the Gothic-style, large antique wall mirror by Kate and Laurel Winn is 48 inches high and 24 inches wide. With a traditional pointed arch and flat bottom, the large antique wall mirror has a delicate wooden overlay in a bold, black finish. We want to put it behind one of these surprisingly affordable velvet sofas. If you do too, head to Lowe's where you'll find the Kate and Laurel Winn large antique wall mirror for $202.99.
Kate and Laurel Arch Black Framed Wall Mirror Now $202.99
VerifiedUsed 16 Times
6. Venetian-style antique wall mirror by Baxton Studio
Can you even imagine? We can. We want this Italian-inspired, silver treasure to hang directly above the sink in our guest bath. But, to be truthful, this Venetian-style antique wall mirror would also be fun to hang outside on a covered patio where it would be a non-stop conversation piece. The central mirror with beveled edges and outer ring of floral mirrored pieces would reflect light in ways only the sun could appreciate. This stunner is 30-by-20 inches and can be found at Overstock for $236.69.
10% off Traditional Silver Venetian Style Wall Mirror by Baxton Studio
Verified
7. Andretta antique wall mirror by Uttermost
The gleaming, antiqued-silver corner acanthus leaves on this otherwise frameless mirror mixes both the ornamentation of Baroque style with the simplicity of the Georgian style in a beautiful antique wall mirror. And what a matchup it is. The Andretta antique wall mirror is made by Uttermost, weighs 17 pounds and measures 19.25 inches wide and 29.25 inches high. It is available at Lamps Plus for $222.20.
Andretta Antiqued Silver Wall Mirror Now $222.20
Verified on 10/04/21Used 15 Times
Stores Related to this Post:
Tracey Stewart
Tracey Stewart is an Austin-based freelance writer, mother of two grown sons and a cat named Jake. She has a passion for seeking out affordable products that don't sacrifice quality. When she's not re-arranging, re-organizing and labeling everything in sight, she's attempting to learn a new skill. Last year it was drywall repair. This year it's knot tying.
Sours: https://www.offers.com/blog/post/affordable-antique-mirrors/
Decorative Hexagonal Hanging Wall Mirror, Large Vintage Mirror for Wall #shorts
Touch of Class
Show off a seashell mirror in soft pastel shades, or go for a black frame mirror with minimalist appeal. A mirror provides the illusion of added space to a room. Find a frame that highlights your unique style, and you're set!
With a variety of sizes for any room, Touch of Class mirrors include shapes from long panels to traditional ovals.
Wall Mirrors Decorating Ideas:
Looking to make your room look bigger, brighter, or just more visually-appealing? Mirrors solve all three of these decorating conundrums, creating the illusion of additional space and light without having to make any major changes. See how a well-chosen wall mirror can change your decor for the better.
Going for an American coastal aesthetic? The key here is to use shells and other oceanic elements moderately and with intention. It's surprisingly easy to go overboard, with the surfeit of coastal decorations out there! Keep it tasteful with a seashell mirror as your focal point; framed in pastel scallops and starfish, this lovely looking glass is perfect over a simple white table.
Care for a more contemporary look? Hang a black frame mirror with minimalist flair. Go grayscale with a charcoal-colored rug below and white grommet drapes on the windows. A splash of red from a stack of salvaged secondhand books adds color and character to this new-age space.
You can also find a number of large mirrors for sale, perfect for when you're decorating a bigger room. Hang a gold "window" mirror in your great room for a lofty look. Open up the space with white furnishings, flourishing greenery, and lightweight window treatments.
If you're trying to find something quirky, something interesting that adds personality to an otherwise "overly-designed" room, why not try out peacock mirrors? The ravishing blue hue will pick up the upholstery in nearby accent chairs, plus these exotic animals are a delightfully-unusual decorating choice.
For those in a more classic state-of-mind, French style mirrors provide all the gilded adornment of the Baroque period. Hang up a mirror trimmed in scrolling ivory leaf designs. Then, find a small candelabra for your coffee table and really play up this extravagant aura.
Abstract mirrors can also pack quite a punch in the living room. Let metallic mosaics encircle your mirror, picking up the copper terrariums on your wall ledges. Where ever you land on the spectrum of decorating styles, you're sure to find a mirror that enriches your unique look.
Sours: https://www.touchofclass.com/wall-mirrors/c/20403/
Decorative mirrors now vintage wall
Wall Mirror
Make any room look bigger and brighter by adding strategically-placed wall mirrors. Mirrors are more than amplifiers of light and places to check your hair; with endless combinations of size, shape and frame, mirrors can add personality to a room and create terrific focal points.
A mirror's shape and frame largely determine its style. Geometric shapes, especially round, square and octagonal with simple frames, suit contemporary decor. You can also look for frames in unusual materials and shapes for your modern space. You'll even find designs where the frame material extends over the mirror, like a piece of art. On the other hand, mirrors in ornate frames suggest more traditional design.
The beautiful thing about wall mirrors is that they are so versatile. Think how an oversized mirror with an intricate frame or a gallery wall of smaller mirrors with simple frames would look in your space. No matter what style of decor you choose or the size and shape of your room, we have mirrors to amp up the design like no other accessory!

For more tips on mirror styling, check out 9 Elegant Ways to Style a Mirror.
Sours: https://www.livingspaces.com/departments/home-decor/mirrors/wall-mirrors
Chic for Cheap DIY Challenge Thrifted Mirrors Farmhouse Decor
These Ornate, Vintage-Inspired Mirrors Are the Chic Accent Your Home Needs
What to Look For in an Ornate Mirror
Style
Ornate is a style within itself, but there are actually a few other factors to consider when it comes to the look of a mirror. For starters, consider exactly how ornate of a mirror you want. Some styles lean into ornate details a bit more, while others have a more minimal, subtle look. Regardless, there are tons out there to fit various design aesthetics. There are also a few different shapes—round, rectangular, and square—to consider as well.
It's also worth noting which finish works best in your home as some mirrors will be offered in various colors. While most come in a brass finish, others offer silver, black, gold, and other colors.
Price
The price of mirrors really runs the gamut, but that's not to say you can't find a style you'll you love that also fits your budget. Vintage mirrors tend to be a bit more of an investment, but if they work in your price range you're sure to get a rare, unique piece. If you want a more wallet-friendly design, consider larger retailers with a wider assortment—you'll be able to be a bit more specific with style, color, and size so you can find a stylish mirror that works best for your needs.
Size
When it comes to ornate mirrors, the two most common mirror sizes tend to be either a mantel style or floor-length design. They do vary in width or length, however, so you should measure the space you're planning to put the mirror in beforehand. While vintage mirrors tend to be more one-of-a-kind pieces, larger retailers will have a wider selection of sizes to choose from.
Sours: https://www.mydomaine.com/best-ornate-mirrors-5113779
You will also be interested:
"Get out, bitch!" I ordered my wife and loudly slapped her on the ass. Irina emerged from under the table, with a tousled hairdo, a thick stream of sperm flowing from her mouth onto her chin and. Chest and_ completely naked.
317
318
319
320
321