Pricing Guide: How Much Does a Vinyl Fence Cost?
A vinyl fence can be useful, aesthetically pleasing, long-lasting, and easy to care for, but it can also get expensive. Most homeowners pay $2,181 to $6,089 for a professionally installed vinyl fence, with a national average cost of about $4,135.
For a more accurate estimate of how much your specific vinyl fencing project will cost, figure out how many linear feet of fence you need and multiply that number by the national average rate of $28 per linear foot. Depending on what fence style you want, you could pay anywhere from $17 to $38 per linear foot.
How Much Does Vinyl Fencing Cost?
National average cost: $4,135
Typical price range: $2,181 to $6,089
Extreme low end: $1,215
Extreme high end: $12,500
Fence installers across the country charge approximately $2,181 to $6,089 on average to install a vinyl fence for a standard residential yard. However, vinyl fencing comes in different styles suited for different purposes, such as solid privacy, classic picket, and decorative designs, and each has its own price ranges.
Depending on the vinyl fence style you choose, the specifics of your property, and your installer's prices, you might pay anywhere from the low end of about $1,215 to the more premium end of around $12,500.
On This Page
Cost Estimator by Size
Most contractors charge for vinyl fence installation by the linear foot, so the size of your fence decides the overall cost.
On average, national homeowners pay about $17 to $38 per linear foot for different variations of a vinyl fence. To help you figure out the approximate price of your own project, multiply how many linear feet of fence you need by the national average price of $28 per linear foot.
Keep in mind that some contractors may not charge by the linear foot but by the hour or by the number of preassembled fence panels you need. Whatever metric your installer uses to charge, the overall price will most likely be about the same.
At that average rate, the total price of a vinyl fence around a typical mid-sized backyard (about 2,000 square feet) would be close to $3,780 professionally installed. For a small backyard (about 500 square feet), that cost drops to around $1,932. A larger project (about 3,500 square feet) will usually cost $5,040 or so total.
Other Factors That Affect Cost
Do you need a tall privacy fence for the backyard or a quaint decorative picket fence in the front? A vinyl fence can serve either of those uses be or anything in between.
Depending on the reasons you need a fence, the look you want for your home, and characteristics of the land where you're building the fence, your overall costs can be higher or lower than the national averages.
Here are some of the factors other than size that might affect the price of your vinyl fencing project:
Fence design
Whatever you want your fence to look like, you should be able to find a long-lasting, low-maintenance option in vinyl. An affordable style that works for decoration and marking properties is split-rail fencing, which runs at about $20 per linear foot.
If you want something with a more intricate and aesthetically pleasing look (and you're willing to pay for it), try a shadowbox style for an average price of $35 per linear foot or a fence featuring decorative designs for about $34 per linear foot.
Vinyl picket fences, lattice-top fences, and standard privacy fences are still much more expensive than split-rail, but they're affordable when compared to more premium options.
Color
Vinyl fencing comes in different colors without you having to paint it (unless you want to). The most common colors of vinyl fencing are solid white, solid black, and wood-grain styles meant to replicate real wood. Plain white is the cheapest vinyl fence, costing about $25 per linear foot.
Wood-grain vinyl fence designs cost in the middle at about $40 per linear foot, and black is the most expensive at about $60 per linear foot. You can usually find all the different styles of vinyl fences in various colors and finishes, so there is a lot of mixing and matching you can do when deciding the look you want for your fence.
VINYL FENCE COLOR
NATIONAL AVERAGE COST
*linear foot
White
$25
Wood-grain
$40
Black
$60
Gates
When you add gates to your vinyl fence, you also add extra costs. Because fence gates require hardware and more labor to install, gates cost significantly more than regular fence panels.
Estimating how much a gate will add to your project's overall budget can be difficult, since gates come in all different shapes and sizes.
Some variations include manual vs. automatic gates, single vs. double gates, and ornate designs. The national average price of vinyl gates in general is $318 to $1,172. That range includes manual single gates at the low end and custom automatic driveway gates at the high end.
Height
In most cases, a fence for the backyard will be 6 feet tall. Some vinyl fences come in 8-foot or 4-foot panels, too, so you can choose the right height for your needs. Check with your homeowners association or local municipality to find out if your neighborhood has any rules about fence height.
If you want an 8-foot fence, you can expect your budget to increase by 25% – 35%. For a 4-foot fence, expect a decrease of 25% – 35%. That price difference is simply the result of larger vinyl panels costing more and smaller vinyl panels costing less.
Slope of land
Installing a vinyl fence on an incline will take more work, and therefore cost more, than installing one on flat ground. Depending on the steepness of your property's hill and the positioning of the fence, your contractor may need to regrade the land to install your fence properly.
The way slope affects overall cost works on a case-by-case basis. If you want your fence on a slope, plan to add about $900 to $3,000 to your budget for land grading.
Permits
Where you live may or may not require you to get a building permit to put up a fence around your yard. If you plan on hiring a contractor to install your fence, that pro usually will know what permits you need locally and will obtain them for you.
Otherwise, you'll need to contact the building regulators in your city or county. Permits can add anywhere from $20 to $400 to the overall cost of your project, depending on factors such as what kind of permits you need and the size of your fence.
Sometimes, to install a fence, you'll need to include additional services (and pay for them).
For example, you might order some of these services at the same time as your fence installation and from the same contractor, while you might need to hire a separate pro for others.
If you think you might need one of the following extra services, remember to factor it into your budget.
Removal of old fence
If your new vinyl fence will replace an existing fence, your contractor can probably remove the old one for you.
Most fence contractors offer to dig up the old fence and haul away the debris for an extra fee. The overall cost of fence removal depends on the type of fence, how much of it there is to remove, and whether or not the surrounding terrain makes it difficult to dig.
Some contractors may offer a flat rate for fence removal, but most charge by linear feet of fence to be removed.
Added cost: $3 – $5 per linear foot of fence to be removed
Removal of trees, stumps, or bushes
In addition to the slope of your land, other existing features of your property could present obstacles to your fencing project and increase the overall cost.
For example, you will have to remove any trees, stumps, bushes, or other landscaping in the way of your fence.
If you have the necessary tools and know-how to remove small trees and bushes yourself, you won't have to worry about any additional costs here. If hiring a professional tree service, the amount you'll pay depends on the size and location of the plants you need removed.
Added cost: About $385 to $1,070 per tree, $175 to $516 per stump, or $75 to $125 per bush
Painting
Even though vinyl fences already come in different colors, you may want to further customize your fence with a color of your choice. You don't have to paint or otherwise coat a vinyl fence for maintenance, as you would with wood fencing, but the option is still there.
Painting a vinyl fence tends to be more expensive than painting a wood fence, whether you do it yourself or hire a contractor, because you have to use epoxy-based paint to stick to the vinyl.
Added cost: About $5 per linear foot of fencing
Pressure washing
One of the main benefits of vinyl fences is how low-maintenance they are.
With fence materials like wood or wrought-iron, you have to apply protective sealants every few years to help your fence stand up to the elements — but not with vinyl. Vinyl isn't susceptible to pests, rust, water damage, or other issues that often damage fences.
To keep a vinyl fence looking its best, the only thing you have to do is pressure wash it occasionally. If you don't own a pressure washer or simply don't want to do the work yourself, you can usually hire a contractor to clean your fence for you.
Added cost: National average of $213 for professional pressure washing
Cost of Installing a Vinyl Fence DIY
Another draw of vinyl fencing is that it's one of the easiest kinds of fencing to install. The hardest part is anchoring the vinyl fence posts in concrete — if you can do that, the rest is as easy as snapping panels into place.
Even though a vinyl fence would be easier to install than many other types, DIY installation would still take a fair bit of work and money. You may decide paying a little more for a contractor is worth it.
Equipment needed
You'll need several basic tools to install a vinyl fence. If you've worked on many home improvement projects, you probably already have most of these tools in your tool shed.
If not, we've researched the approximate price you would pay for new tools and other gear you will need to build your vinyl fence, based on prices from Amazon, Lowe's, and Home Depot:
| | |
| --- | --- |
| EQUIPMENT NEEDED | COST |
| Screwdriver | $12 |
| Mason's line | $15 |
| Ground stakes | $16 |
| Mallet | $16 |
| Trowel | $17 |
| Tape measure | $18 |
| Hammer | $20 |
| Level | $21 |
| Post hole digger | $50 |
| Drill | $80 |
| TOTAL | $265 |
Cost of materials
Based on average prices from Lowe's and Home Depot, here is a breakdown of how much you would pay for materials for a 150-linear-foot vinyl fence.
MATERIALS
COST
* per item
TOTAL COST
* approximate per 150-linear-foot vinyl fence
Fence rail brackets
$5 for a two-pack (including screws)
$100
Vinyl fence cement
$6 per tube
Vinyl fence post caps
$10
$200
Concrete mix
$20 / large bag
8-foot vinyl fence posts
$32
$640
6-foot-high by 8-foot-wide vinyl privacy fence panels
$118
$2,242
Gravel
$400 / large bag
TOTAL
$3,608
How to install a vinyl fence DIY in 11 steps
1. Figure out how much material you need. Measure the area you want to fence in (your backyard, for instance) to figure out how many fence panels, posts, and other materials you have to buy. The prices listed above reflect the material needed for 150 linear feet of fencing. Your project may end up significantly smaller and cheaper or larger and more expensive.
2. Outline the fence. Use simple ground stakes and mason's line (or another durable string you can pull taut without breaking it) to outline where the fence will go before you put anything in the ground.
3. Mark for fence posts. Along the outline you just created with mason's line, mark a spot on the ground where each fence post will go using a ground stake or spray paint. If you're using 8-foot wide pre-assembled vinyl panels, space the posts out every 8 feet. For 6-foot panels, mark a post hole every 6 feet.
4. Dig post holes. Before you do any digging, call 811 to make sure you don't run into any underground utility lines. Once you have the all-clear, use your post hole digger to dig, following the marks you made with stakes or spray paint. If you have one, a power auger might make this step easier. Each post hole should be about 10 inches wide. Dig deep enough to bury one-third of the posts (2 feet for 6-foot posts, 2½ feet for 8-foot posts), then dig down another 6 inches for the gravel base. For terminal posts and gate posts, dig 6 inches deeper for added strength.
5. Lay gravel base. Don't install your fence posts yet. First, backfill each post hole with about 6 inches of gravel, which will help water drain away from the post. After you pour the gravel in each hole, pack it down so the top is somewhat flat.
6. Prepare concrete. Follow the manufacturer's instructions to prepare your concrete mix. You'll probably only need to add water. You can use fast-acting concrete if you want your posts to set faster.
7. Install fence posts. Press each fence post into the wet concrete so that concrete fills the hollow center of the post. Keep pressing the post down until it meets the gravel base. Use a small trowel to slope the concrete on top away from the posts.
8. Keep posts in line. When installing your fence posts, start with the main posts (the ends and corners), then install all the posts in between. Use the mason's line you laid out earlier and a level to make sure each post is standing up straight and in line with the others. Wait for all the concrete to set before moving on to the next step.
9. Install rail brackets. Use whatever screws fit the size bracket you're using (which may come with its own screws) to attach one bracket per rail on each post. Most pre-assembled vinyl fence panels have two rails, one near the top and one near the bottom. Some also have a middle rail for increased stability. Install brackets according to the rails on your specific fence panels.
10. Fit panels into place. Line up the rails of each fence panel with the brackets on each post and slide them into place. Use screws to fasten them.
11. Attach post caps. Use vinyl fence cement to attach your choice of cap to each post. Push down on the cap and hold for at least 10 seconds. Wipe off any excess cement.
DIY cost vs. professional installation cost
Assuming you have to buy all-new equipment and fencing materials for this project, you would spend about $3,873 to build a vinyl fence DIY. In addition to the money, you should expect to invest two days into building your fence.
If you hired a professional fence contractor to install the same size fence (150 linear feet) in the same style, you would pay about $4,200 based on national average costs. So, you would only save a few hundred dollars by going the DIY route — and you would create a lot more work for yourself, too.
Cost of Vinyl Fencing by Location
While national averages can help you calculate an approximate budget for your vinyl fencing project, there are always local variations on those averages. Someone in a rural town, for example, will most likely pay less in professional labor costs than someone in a metropolitan area. Prices can also vary based on what region of the country you live in.
FAQ About Vinyl Fencing
1. Is vinyl fencing cheaper than wood?

Upfront, installing a vinyl fence costs more than wood. However, vinyl fences don't need the regular maintenance (painting, staining, sealing, etc.) of wood fences, so you may actually save money in the long run by going with vinyl. 
2. Is vinyl the same thing as PVC? 

PVC (polyvinyl chloride) is an affordable type of vinyl. Most vinyl fences are made of PVC.
3. How long will a vinyl fence last?

With proper cleaning and barring any accidents, a vinyl fence can last several decades. 

Vinyl fences aren't vulnerable to water damage, pests, or rot, but some can topple in high winds because the solid panels don't leave space for air to move through. 
Conclusion
You will pay more for vinyl fencing, but that higher cost comes with more convenience and durability. Vinyl fences require little maintenance, they're easy and quick to install, and they can last a lifetime.
To have a vinyl fence professionally installed on your property, you would pay approximately $2,181 to $6,089, according to national average prices. If you want to install a vinyl fence yourself, you'll spend about $3,873 on tools and materials.
Remember these numbers are only guides. The actual cost of vinyl fencing varies from project to project depending on the color of the vinyl, how decorative the fence is, the size of the property, and a million other variables.
Main Photo Credit: pb3131 / Flickr / CC BY 2.0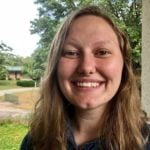 Jordan Ardoin
Jordan Ardoin is a writer and indoor plant enthusiast hailing from Florida. In her spare time, she enjoys chasing her two cats around the house and trying to keep her houseplants alive.
Posts by Jordan Ardoin
Sours: https://www.lawnstarter.com/blog/cost/vinyl-fence-price/
You're shopping
You're shopping at this store
Darien, CT
You're shopping at this store
Bethel, CT
You're shopping at this store
Branford, CT
You're shopping at this store
Danbury, CT
You're shopping at this store
Fairfield, CT
You're shopping at this store
Lewisboro, NY
You're shopping at this store
Madison, CT
You're shopping at this store
New London, CT
You're shopping at this store
New Milford, CT
You're shopping at this store
Niantic, CT
You're shopping at this store
Norwalk, CT
You're shopping at this store
Stamford, CT (Harvard Avenue)
stamford-ct-harvardavenue--store"
You're shopping at this store
Stamford, CT (High Ridge Road)
stamford-ct-highridgeroad--store"
You're shopping at this store
Stratford, CT: Commercial Paint Center
stratford-ct-commercialpaintcenter-store"
You're shopping at this store
Trumbull, CT
You're shopping at this store
Orange, CT
You're shopping at this store
Westport, CT
You're shopping at this store
Wethersfield, CT
You're shopping at this store
Wilton, CT
Shop

Paint
Tools
Building Materials
Hardware
Landscape & Outdoors
Doors & Windows
Moulding
Savings
EverWood®
Designer Banded Shades
Applause®
Design Studio Draperies
Provenance®
Heritance®
Luminette®
Design Studio™
Cadence®
Designer Roller Shades
Duette®
Design Studio Roller Shades
NewStyle®
Nantucket™
Solera®
Skyline®
Designer Screen Shades
Design Studio Roman Shades
Palm Beach™
Pirouette®
Vignette®
Somner®
Parkland®
Sonnette™ Cellular
Design Studio Side Panels
Silhouette®
Vertical Solutions®
Custom Hardware & Accessories
Modern Precious Metals®

Products
Locations
Services
Blog
Sours: https://www.ringsend.com/white-vinyl-picket-fence-4-x-8-vpf4
Rainier Vinyl Privacy Fence
Our Rainier Vinyl Privacy Fence is our most popular privacy fence with a beautiful and contemporary style that is perfect for enhancing and defining your property. All of our vinyl privacy fence panels include aluminum in the bottom rail for industrial strength, boast the thickets rails, posts and pickets, and are ideal for creating complete privacy. With a transferable lifetime warranty built in, our fences stand out among the rest! Compare the facts on our commercial grade vinyl privacy fence and see the difference. All of our Heavy Duty vinyl privacy fence panels are available in the following heights: 3 foot tall, 4 foot tall, 5 foot tall, 6 foot tall, 7 foot tall, 8′ tall privacy fence, 9′ tall, 10′ tall privacy fence, 12 foot tall privacy fence and even 16 foot tall privacy fence! Fast nationwide shipping! Most orders ship within 5-7 business days.
Rainier vinyl privacy fence is very basic to install, as always we provide complete installation support. Unlike big box stores that push their low grade plastic fence that can blow away in the first storm, we provide expert support along with the very best vinyl fence manufactured in USA. When you have a question simply give us a call or email. You will not be dealing with a person working in the paint department nor the lawnmower aisle. We are fence experts and will provide you with expert support to ensure your fence is installed correctly the first time! Rainier Privacy Fence is available in White privacy fence panels, Tan privacy fence panels, Gray privacy fence panels, and Clay privacy fence plus color combo. Contact us 24/7 for a free quote.507-206-4154
Sours: https://www.vinylfenceanddeck.com/products/vinyl-privacy-fence/rainier/
Best 8 ft Tall Privacy Fence Panels - Vinyl Fence Panels
Cost to Install a Vinyl Fence
Item details
Qty
Low
High
Vinyl Fence Cost
Non-discounted retail pricing for: Flat top privacy fence. 6' wide panel. 3/4" x 6" boards on panel. Vinyl posts with finial. Lifetime warranty. Quantity includes typical waste overage, material for repair and local delivery.
27 linear feet
$502.11
$635.33
Vinyl Fence Installation Labor, Basic
Basic labor to install vinyl fence with favorable site conditions. Layout post locations. Dig post holes up to 3' deep. Set 4"x4" vinyl posts in concrete at 8' spacing. Install and secure 6' tall vinyl fence panels between posts. Includes planning, equipment and material acquisition, area preparation and protection, setup and cleanup.
27 linear feet
$502.11
$635.33
Vinyl Fence Installation Job Supplies
Cost of related materials and supplies typically required to install vinyl fence including: fasteners, post concrete and connectors.
27 linear feet
$502.11
$635.33
Vinyl Fence Installation Equipment Allowance
Job related costs of specialty equipment used for job quality and efficiency, including: 8" diameter post hole auger, 12" miter saw, pneumatic nailer and portable concrete mixer. Daily rental. Consumables extra.
27 linear feet
$502.11
$635.33
Option: Remove Fencing
Remove rails and panels. Remove posts and concrete base - at spacing no closer than 8 LF. Remove materials from premises. For wood, vinyl and cyclone fencing to 6 FT tall. Material cost includes dump fee.
27 linear feet
$502.11
$635.33
Vinyl Fence Debris Disposal
Costs to load and haul away old materials, installation waste and associated debris.
27 linear feet
5.90625
6.71875
Unused Minimum Labor
Balance of 2 hr(s) minimum labor charge that can be applied to other tasks.
Totals - Cost To Install Vinyl Fence
Average Cost per Linear Foot
Sours: https://www.homewyse.com/services/cost_to_install_vinyl_fence.html
Fence vinyl 8 tall ft
My research has shown that fence posts should be dug to a depth of at least 1/3 of the height of the post—for a six foot fence, the post depth would be 3 feet.
I purchased a 6 foot vinyl privacy fence from Lowe's, and the manufacturer's recommended post was a 5"x5"x8' post, an entire foot short of what I would have expected. Indeed, Lowe's doesn't even appear to sell a 9 foot fence post (without routed holes). Should I return the 8 foot posts and find something longer? Or is there some way to approximate a longer post (e.g. concrete+rebar going deeper or something?)?
My soil is extremely rocky (on a mountain in Utah County), but otherwise loamy.
It's not usually windy, 40 mph sustained winds with 60 mph gusts would be the strongest wind you might see in a year. Most of the length of the fence will separate my house and the neighbors, about 20 feet away from either house, which I'm hoping should should act as a windbreak.
The frost line here is 36 inches
I'm planning on using concrete to set the posts.
Sours: https://diy.stackexchange.com/questions/140477/manufacturer-pairs-6-ft-tall-vinyl-fence-with-8-ft-posts-should-i-find-9-ft-po
White T \u0026 G Privacy Vinyl
How Much Does PVC or Vinyl Fencing Cost to Install?
Vinyl Fence Cost
The average cost to install a PVC or vinyl fence is $15 to $30 per linear foot with most homeowners spending $2,848 to $5,696 for both materials and professional installation. A typical 6-foot vinyl privacy fence costs $3,702 to install on average. The final price you pay is calculated by the length of the fence in linear feet, the type, and if there are additional elements like gates, solar post cap lights, hanging flower boxes, or other accessories.
| | |
| --- | --- |
| National Average Cost | $3,702 |
| Minimum Cost | $850 |
| Maximum Cost | $11,400 |
| Average Range | $2,848 to $5,696 |
Investing in a new vinyl or PVC fence is a long-term investment since the materials are generally maintenance-free and are much more durable than wood. There are many options when it comes to vinyl (PVC) fencing, and this guide will cover all the types, styles, colors, and average costs that can be selected. To compare more types of fences, check out our fencing prices cost guide.
Table of Contents
Vinyl Fence Cost
Vinyl Fence Installation Cost
Vinyl & PVC Fence Pricing By Style
Vinyl Fence Cost Calculator
Vinyl Fence Cost vs. Wood
Additional Vinyl Fence Costs
Fence Installation Companies
Vinyl Fence Installation Cost
For a typical 1/5 acre yard, a 150-foot long vinyl privacy fence costs $4,272, while a picket fence runs $2,292 for both materials and professional installation. Vinyl picket fences are typically short at 4' high which has large gaps between each slat, whereas privacy fences typically range from 6' to 8' feet tall and don't allow neighbors to see in while also reducing noise.
Type
Average Cost By Linear Feet
100
200
300
400
Picket
$1,528
$3,056
$4,584
$6,112
Privacy
$2,848
$5,696
$8,544
$11,392
Shadowbox
$3,538
$7,076
$10,614
$14,152
Rail
$842
$1,684
$2,526
$3,368
Horse
$1,212
$2,424
$3,636
$4,848
Vinyl fencing costs $8 to $35 per linear foot to install with most homeowners spending $15 per linear foot for a picket fence and $28 per linear foot for a privacy fence for both materials and labor. The chart below compares the total cost of a vinyl fence per foot—using the national average for fencing materials and labor costs—for a picket fence, privacy fence, shadowbox fence, and a rail fence.
| Type | Cost Per Linear Foot |
| --- | --- |
| Picket Fence | $15.28 |
| Privacy Fence | $28.48 |
| Shadowbox Fence | $35.38 |
| Rail Fence | $8.42 |
| Horse Fence | $12.12 |
Vinyl Fence Labor Cost
Labor costs for vinyl or PVC fencing construction averages $4.68 per linear foot or around $936 to install a typical 200 linear foot privacy fence. These labor costs include preparation, professional installation, cleanup, and a warranty. If you need to remove an old fence first, expect to add $3.50 per linear foot to your final price.
Return to Top
Vinyl & PVC Fence Pricing By Style
Once you've selected a type, there are a few picket colors and styles to pick from: white, wood grain, and black. White is the most popular and go-to choice for vinyl fencing and costs an average of $17 per linear foot, while wood grain look can run $40 per linear foot, and black being the least common can cost as much as $60 per linear foot.
| Linear Feet | White | Wood | Black |
| --- | --- | --- | --- |
| 100 | $1,710 | $4,025 | $6,035 |
| 200 | $3,425 | $8,050 | $12,075 |
| 300 | $5,138 | $12,075 | $18,113 |
| 400 | $6,850 | $16,100 | $24,150 |
| 600 | $10,275 | $24,150 | $36,225 |
White Vinyl Fence Cost
White vinyl (PVC) fencing is the most popular choice and costs between $15 to $30 per linear foot or as much as $35 per foot for a shadowbox fence for both materials and the cost to install it.
Wood Grain Vinyl Fence Price
Wood grain vinyl fencing costs $40 per linear foot installed. A wood-look vinyl fence cost will about double the cost of a standard white fence at $111 to $235 per panel which is an 8-foot section. Many manufacturers charge more for a fence that has the appearance of wood grain either as a surface texture or with different colors.
Black Vinyl Fence Cost
Black vinyl fencing is not as commonly installed by homeowners as white or other light colors, and as a result, it carries a higher cost than the more traditional options you might see at up to $60 per linear foot. For example, one 8-foot-wide and 6-foot-high privacy fence panel in black vinyl costs $369 at Home Depot, while wood colors range from $185 to $285, and white panels start at $93.
Vinyl Fence Cost Per Panel
Vinyl fencing can also be built using panels which are usually 8-foot-wide and 6-foot-high. White vinyl fencing costs $111 per panel, wood-look costs $235, and black vinyl costs $369 per panel. The chart below shows the average fencing material prices for different color options in panel fence construction using average prices from home improvement centers like the Home Depot.
| Color | Panel Cost | Post Cost |
| --- | --- | --- |
| White | $111 | $26 |
| Wood | $235 | $87 |
| Black | $369 | $114 |
How Many Fence Panels & Posts Do I Need?
When using 8' panels (96") and a 5" fence post between each panel, you will need approximately 12 panels per 100 linear feet of fence.
| Linear Feer | # of Panels | White | Wood | Black |
| --- | --- | --- | --- | --- |
| 200 | 25 | $3,425 | $8,050 | $12,075 |
| 300 | 38 | $5,138 | $12,075 | $18,113 |
| 400 | 50 | $6,850 | $16,100 | $24,150 |
| 600 | 75 | $10,275 | $24,150 | $36,225 |
Return to Top
Vinyl Fence Cost Calculator
When estimating the costs of your vinyl fencing, one of the most significant factors is the type of fence you're building. With the most popular being a privacy fence, we've estimated the costs based on 4', 6', and 8' heights below.
Vinyl Privacy Fence Cost
For homeowners seeking to maintain privacy around their home, privacy vinyl fences are made of solid panels and cost between $20 and $35 per linear foot for the materials and labor. Most homeowners spend $2,848 to $5,696 depending on the size and height of the fence. A 4' vinyl privacy fencing runs $20 per linear foot, 6' costs $28, and an 8' tall averages $36 per foot.
| Linear Feet | 4' ($20/LF) | 6' ($28/LF) | 8' ($36/LF) |
| --- | --- | --- | --- |
| 100 | $2,055 | $2,848 | $3,641 |
| 200 | $4,110 | $5,696 | $7,282 |
| 300 | $6,165 | $8,544 | $10,923 |
| 400 | $8,220 | $11,392 | $14,564 |
| 600 | $12,330 | $17,088 | $21,846 |
In regards to the price differences when comparing vinyl fencing, there is no national average as it varies so much between manufacturers, and then even, within their own product line. Some manufacturers have a price difference of between 25%–55% to go from white to cedar or chestnut, or as much as 95% for almond or Brazilian wood finishes.
Another style of privacy fence is called a shadowbox fence which costs between $31.55 and $35.38 per linear foot. Design features, like a trellis feature—at an average of $6 per linear foot—can offer a little more privacy from a distance when added on the top of a privacy fence.
Vinyl or PVC Picket Fence Cost
Picket vinyl (PVC) fencing costs $15.28 per linear foot installed, with most homeowners spending $3,056 for a 200-foot long fence. The most common height for a picket fence is 4', and installation labor is less at $3.68 per linear foot. This fence style is perfect for homeowners who want to keep children and pets in a safe environment and create a boundary between the neighbor's property.
| Linear feet | 4' Picket Fence Installed |
| --- | --- |
| 100 | $1,528 |
| 200 | $3,056 |
| 300 | $4,584 |
| 400 | $6,112 |
| 600 | $9,168 |
Vinyl Split Rail Fence Cost
Vinyl split rail fences cost $$6 to $8 per linear foot depending on the number of rails, and they are generally used to define property boundaries. Rail fencing does not give any privacy since you can see through the gaps between the rails. Labor costs to install a 2-rail fence is $3.68 per linear foot and $4.01/LF for a 3-rail fence.
| Linear Feet | 2-Rail (42" high) | 3-Rail (48" high) | 4-Rail (54" high) |
| --- | --- | --- | --- |
| 100 | $616 | $732 | $842 |
| 200 | $1,232 | $1,464 | $1,684 |
| 300 | $1,848 | $2,196 | $2,526 |
| 400 | $2,464 | $2,928 | $3,368 |
| 600 | $3,696 | $4,392 | $5,052 |
Vinyl Horse Fencing Cost
Vinyl horse fences costs between $8 and $14 per linear foot, with most spending between $964 and $1,212 per 100 feet depending on the number of rails. The materials in a horse fence are thicker and stronger than you see in a residential rail fence. This chart details the vinyl ranch fence price per foot installed.
| Linear Feet | 2-Rail (42" high) | 3-Rail (48" high) | 4-Rail (54" high) |
| --- | --- | --- | --- |
| 100 | $964 | $1,084 | $1,212 |
| 200 | $1,928 | $2,168 | $2,424 |
| 300 | $2,892 | $3,252 | $3,636 |
| 400 | $3,856 | $4,336 | $4,848 |
| 600 | $5,784 | $6,504 | $7,272 |
Vinyl Coated Chain Link Fence Cost
Vinyl-coated chain link fencing costs$10 to $34 per linear foot or between $1,000 and $3,400 per 100-feet for both materials and labor. A thicker gauge metal or going from a 4' to 6' height will increase your cost.
Vinyl Pool Fencing Cost
A permanent vinyl pool fence will cost an average of $15 per linear foot, with most homeowners paying somewhere between $13 and $18 per linear foot. The average pool size is around 600 square feet, so you can expect to pay between $1,273 and $1,763 for your pool fencing.
Return to Top
Vinyl Fence Cost vs. Wood
Vinyl fencing ranges from $15 to $30 per linear foot installed, while wood fences cost$12 to $27 per linear foot. In many home wood fence installations, cedar is a popular material choice, and in comparing cedar vs. vinyl fence costs, cedar materials average $6 per linear foot, and vinyl privacy fence materials average $24 per linear foot.
Vinyl Fence Pros and Cons
Material
Pros
Cons
Vinyl

Outlasts wood fencing
Requires little to no maintenance
Unlikely to warp
Does not rot or decay
Not susceptible to termites
Cannot catch fire easily

More expensive initially
More expensive to repair
Not as attractive as the appearance of natural wood

Wood

Cheaper to install
Cheaper to repair
Unpainted natural wood is regarded as more beautiful than vinyl

Maintenance takes time and costs money
Not as durable as vinyl
Inexpensive wood can warp in extreme temperatures
Can rot and decay
Susceptible to termites
Can catch fire
Durability – Within both product options, there will be outliers, and in the case of cheap vinyl, it may not last as long as expected. In the case of high-quality wood fencing that is professionally installed, and well maintained, in ideal climate conditions it could last as long as vinyl. In vinyl fence quality, the thickness is often touted by vendors as the measure to determine fence strength, but the materials used are more important factors for strength and durability.
Vinyl Quality – An important point to clarify with the installer is about the ingredients in the fence's vinyl. Virgin vinyl is always going to yield a stronger product than PVC constructed from recycled scraps.
Longevity – The addition of UV inhibitors to protect from the damaging effects of daily exposure to the sun—causing the vinyl to become brittle or cracked—and stabilizers for the prevention of melting or sagging, should be in the product list of ingredients to ensure a long life. A good ratio of a UV blocker like titanium dioxide is ten parts TiO2 to 100 lbs of resin, and while lower-quality brands might list that they have it as an ingredient, it is essential to know the ratio to determine the quality of the product from a longevity perspective.
Return to Top
Additional Vinyl Fence Costs
The other material costs with PVC fencing are additional elements like gates, lights, and other accessories.
Vinyl Fence Gates Cost
The typical vinyl fence gate will cost about $300 installed. Not every fence installation will have gates, but it does complete the look and is a valuable addition. Below is a chart which details vinyl fence gate hardware for five types of vinyl fence.
| Fence | Vinyl size | Materials | Labor | Total Cost |
| --- | --- | --- | --- | --- |
| Picket 4' high | 1 1/2" Pickets | $271.00 | $33.44 | $304.44 |
| Picket 4' high | 3 1/2" Pickets | $262.00 | $33.44 | $295.44 |
| Shadowbox 6' | 5 1/2" Pickets | $476.00 | $40.13 | $516.13 |
| Rail 48" high | 2" X 6" | $250.00 | $33.44 | $283.44 |
| Rail 60" high | 2" X 6" | $280.00 | $33.44 | $313.44 |
Gate Hardware
Gates often come with hinges, or you can buy a fence gate kit which converts a fence panel to a gate and includes all necessary gate hardware and hinges for $77–$100.
| Gate Hardware | Average Cost |
| --- | --- |
| Bolts and Rods | $9–$23 |
| Handles | $3–$11 |
| Hinges | $4–$5/each and up or $29–$30/pair |
| Latches | $16–$24/set; child pool safety latch $65 |
| Bracket or Gate Frame Kit | $35–$120 |
Vinyl Fence Hardware
Choose from UV protected, vinyl coated, galvanized, or water-resistant fence hardware.
| Hardware | Average Cost |
| --- | --- |
| Post Protection Guards | $6–$20/pair |
| Bracket Clips | $8–$11 |
| On-fence Hooks | $25–$46/pair |
| Post Caps | $3 to $30 each |
Post Caps
Post caps are added on top of vinyl posts as design elements, or even to hold plants or lights. Some fencing contractors include basic caps in their initial quotes and offer pricing details on a few upgrades.
Cost to Paint Vinyl Fencing
If you prefer something more unusual than the standard colors of white, red, beige, or brown, and it is allowed by local HOAs, epoxy paint usually averages around $45 per gallon. Expect to pay $135 for the paint, or an average of $350, including the labor, to have it painted.
Additional Fees
Digging Difficulties – Any challenges in the terrain will amount to a variation in the expense you should expect to pay for your project. An auger, or post hole digger, is required to install the vinyl posts. If there is rock just below the clay preventing holes from being dug or elevation changes, then additional time will be spent on that portion of the install.
Removing Old Fencing – Average cost of $3.50 per linear foot = $700 for 200 feet.
HOAs – Before starting any fence project, check with your local HOA. Some authorities of homeowners' associations may either not allow for any fencing, or have stipulations regarding their height or style.
Get free estimates on HomeGuide from trusted fence companies:
Get free estimates
Sours: https://homeguide.com/costs/vinyl-fence-cost
Now discussing:
I soon finish a little on the face, but more and more in her mouth, again admire her eyes and help her to. Get up. Then I draw to myself and kiss on the lips, feeling the tart and salty taste of semen on them. Liked.
324
325
326
327
328