The 12 Best Kid-Friendly Minecraft Channels on YouTube
If Minecraft has taken over your kids and you hardly know who they are or what they're talking about anymore, you're in good company. But, although you may love that the game helps build 21st-century skills such as creativity, innovation, and collaboration, your kids' obsession can be overwhelming. Perhaps most puzzling is that every waking moment they're not playing Minecraft, they're in front of YouTube watching Minecraft.
Minecraft videos on YouTube attract millions of views daily. There are tutorials (for ideas on new things to create), "Let's Play" videos (footage of people playing the game), challenges (new gameplay ideas to try), mod showcases (which show off cool thing kids can download to modify their Minecraft worlds), and more.
But the unique things about the game, including the ability for any player to create anything they want, can result in wide variations in quality, age-appropriateness, and relevancy to your kid's specific interests and gaming ability. There are hundreds of channels devoted to Minecraft, including popular but edgy ones such as Yogscast and SkyDoesMinecraft, and it's hard to know which ones are good for kids. Although you could download an app such as KicVidz, which curates only kid-friendly Minecraft videos, you know your little fanatic will be begging -- and searching YouTube -- for more.
Even kid-friendly videos come with a few caveats. First, with many clocking in at 20 or 30 minutes, they can be a major time suck. Second, many have commercials that advertise products from cars to cookies to vodka. Third, some videos contain salty language so take note of our age recommendations below and preview videos when possible; if it says "older kids," there will probably be some curse words. But there's plenty to explore to help fan the flames of this mostly worthwhile pursuit. Here are the top 12 best-for-kids YouTube Minecraft channels.
---
Stampy (aka Mr. Stampy Cat, aka stampylonghead). A British cartoon cat (voiced by Joseph Garrett from Portsmouth, England) hosts the lively videos on this lighthearted channel. Stampy offers Let's Plays and tutorials on a range of Minecraft topics (and other games, all family-friendly), and his game worlds are distinctly colorful.
Best for: Younger fans. Stampy feels like a cross between Pee-wee Herman and Mr. Rogers.
Check out: His How To Minecraft series is excellent for noobs.
iBallisticSquid. Stampy's best friend is a squid -- remember, anything is possible in Minecraft! -- voiced by Garrett's real-life pal David Spencer. Squiddy (or Squid Nugget) exchanges mild, kid-friendly, English-accented banter with Stampy and uploads Let's Plays, mods, and challenges (which are usually set for him by Stampy).
Best for: Younger fans. Squiddy's squeaky-clean.
Check out: His Pixelmon Learning the Basics is a great introduction to a cool mod.
Paul Soares Jr. This self-described husband, father, entrepreneur, and gamer offers family-friendly Let's Plays and tutorials in a kindly, straightforward style.
Best for: Younger kids, new players, and families. Soares mixes in a lot of how-to information while he's playing.
Check out: Soares' How to Survive and Thrive tutorials are newbie nirvana. Also, note the ratings on his videos; he's the rare YouTuber who has bothered to have his content rated for families so you know it doesn't contain mature content.
Little Lizard Gaming. Irish brothers Ryan and Scott Fitzimons run the super-popular Minecraft channel Little Lizard Gaming which features play-throughs, how-to's, and mods. 
Best for: Younger kids. The channel boasts that it's "100% kid-friendly."
Check out: Minecraft Pixelman Mod, a funny mash-up of Pokemon and Minecraft.
PrestonPlayz. This young MinecraftYouTuber has earned a large following based on his solid playing, awesome parkour maps, and positive attitude.
Best for: Intermediate players who know the basics and want to expand their Minecraft skills.
Check out: Preston's "Draw My Life" video explains his unique background and the source of his motivation.
TheAtlanticCraft. Hard-core gamers Cody (theCodyMaverick) and Joe (JoeBuzz) manage to make their Let's Plays, mods, mini-games, and more both kid-friendly and technically advanced. The two have a fun rapport as they battle and explore very sophisticated worlds. Language on this channel can get heated.
Best for: Older kids. The guys also host servers and offer downloads on their website.
Check out: "Let It Glow," a Minecraft parody of Disney's "Let It Go" from Frozen.
Popular MMOs. Although it's known for epic battles and massive explosions, Popular MMOs' host is a friendly, folksy guy named Pat, whose knowledge of and enthusiasm for the game plus killer mods draw big audiences. He also frequently plays against his fiancée, Jen (who hosts her own Minecraft channel, GamingwithJen). Language is an issue on this channel.
Best for: Older kids with a taste for excitement.
Check out:The Minecraft Kitty Cat Challenge, where Pat and Jen honor the passing of their cat by duking it out on Minecraft, shows the human side of the game.
Minecraft Universe. Charming TrueMU (real name: Jason Probst) hosts this popular channel that's jam-packed with adventure maps, parkour maps, mini-games, and even original electronic songs available for download. He often plays spirited games against other advanced Minecraft players in a group called Team Crafted.
Best for: All ages. There's a wide range of content.
Check out: The "Hottest Girls Ever" Let's Play, wherein Jason and an opponent play as female avatars, can spark a conversation about gender roles in games.
The Bajan Canadian. Twenty-year-old Canadian video game commenter Mitchell Hughes offers a wide range of technically adept Minecraft videos, mostly played with a gentle, nerdy patter against his mild-mannered gamer pals.
Best for: Older players who really want to geek out on Minecraft.
Check out: His parkour videos and downloadable "wacky parkour maps" are some of the best.
Maricraft. Hosted by female gamer Mari Takahashi on the ultra-popular gaming channel Smosh Games, Maricraft features mostly Let's Plays of spirited battles with her pals in wacky Minecraft worlds.
Best for: Older fans. Players swear, but the words are bleeped out and there's some juvenile humor.
Check out: In Splegg in Your Face!, Mari and friends pummel each other with spleggs (Minecraft eggs).
TheDiamondMinecart. Hosted by twentysomething Dan Middleton of Northamptonshire, England, TheDiamondMinecart is popular for its wide variety of entertaining, creative videos. The videos' quality across all genres (Let's Play, mod reviews, characters, and so on) has made it one of the most highly subscribed-to and most highly viewed channels on YouTube.
Best for: More experienced players; the offerings are pretty advanced, but they're mostly clean.
Check out: The Hunger Games video wherein DiamondMinecart takes on Stampy has a fun twist at the end.
CaptainSparklez. With one of the biggest audiences on YouTube, CaptainSparklez dazzles with his technically advanced worlds and warm, entertaining commentary. Recently purchased by Disney-owned Maker Studios, CaptainSparklez is beloved as much for his intricate, atmospheric, and complex worlds as for his parody videos.
Best for: Experienced players who can grasp the technical jargon. He can get a little edgy, too.
Check out: His Super Modded Survival Series takes fans on an epic adventure full of dungeons, new dimensions, and mighty foes.
Sours: https://www.commonsensemedia.org/blog/the-12-best-kid-friendly-minecraft-channels-on-youtube
5 best Minecraft videos by PrestonPlayz
Preston "PrestonPlayz" Blaine Arsement is an American YouTuber who is known for his variety of content, including many different challenges and prank videos, as well as his Minecraft content.
He has around 6 different YouTube channels, all geared towards different games, so as to keep each bit of content separate and easier for viewers to find.
PrestonPlayz (formally known as PrestonMinecraft) is his Minecraft channel. He originally posted videos featured around Minecraft Pocket Edition, although he now posts Java Edition videos as well. In the channel's time since its creation in 2018, he has done many different Minecraft series, including:
Factions
Minigames (Sky Wars, Party Games, Bed Wars, etc.)
Battle Dome
SG
PvP
Lucky Block PVP/Races
Parkour Maps
Puzzle Maps
UHC
Mod Showcases
Murder Mystery
Pixelmon
Listed below are 5 of the best Minecraft videos by PrestonPlayz.
---
Read: Top 5 Minecraft YouTubers who deleted their channels
---
PrestonPlayz's Minecraft excellence
5) 7 Ways to Steal UNSPEAKABLE's Diamonds!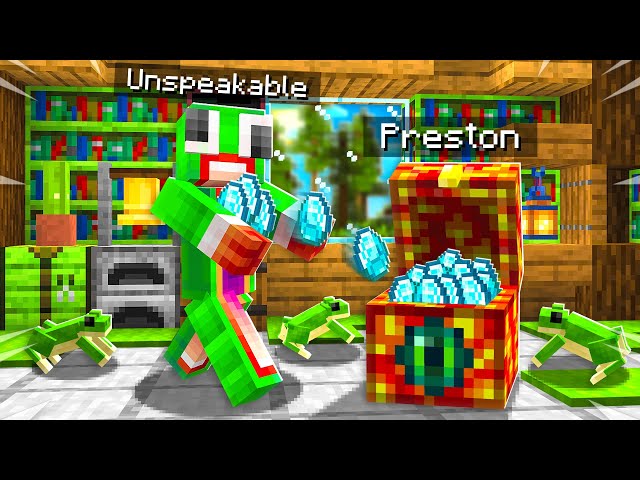 This video was uploaded a little over a year ago, and in it, PrestonPlayz attempts to steal UnspeakableGamers' diamonds by using 7 different methods.
He uses a few different methods: he disguises himself as a frog, he uses an invisibility potion, by taming a mob to help steal the diamonds, going through Unspeakable's chimney, going into the house via secret entrance, crafting a 'global enderchest', and lastly, he crafts a giant vacuum cleaner.
This is his 5th most popular YouTube video, clocking in at 28 million views and 962k likes.
4) Preston vs Brianna MOST Secure House Battle!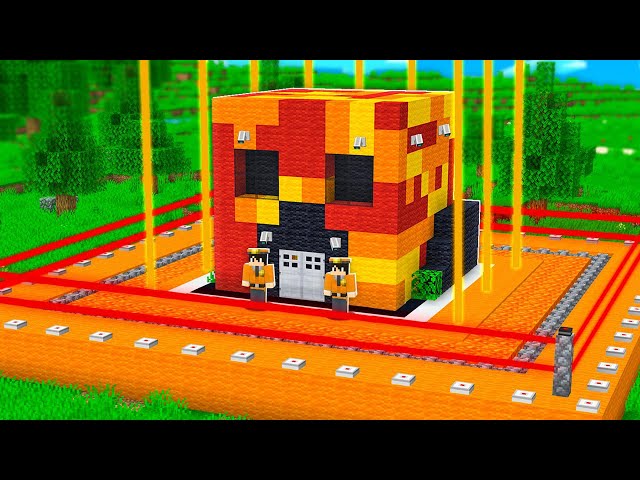 In this video, PrestonPlayz and his wife, Brianna, have 30 minutes to build the most secure house in Minecraft. They do this by adding a couple of mods to the game that allow items such as security cameras, motion sensors, and so much more.
After they build their houses, they take turns going through one another's house, attempting to break in. To see who has the most secure house, make sure to give it a watch.
This is the 4th most popular video on his YouTube channel with 33 million views and 672k likes!
3) Trapped in Minecraft Pyramid Prison!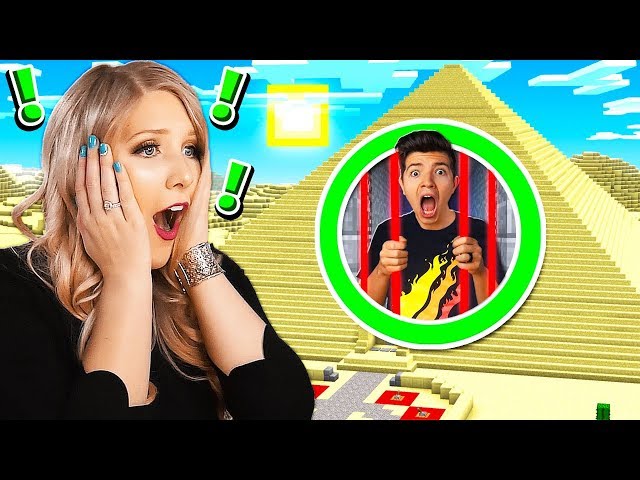 In this video, PrestonPlayz and his wife, Brianna, are trapped in a Minecraft Pyramid prison. They are tasked with completing puzzles to get to different rooms throughout the prison, with the end goal being to escape. They work together to get through the puzzle map, dying a couple of times along the way.
This video is the 3rd most popular on his YouTube channel, coming in at a 34 million views and 593k likes.
2) 5 Ways to Prank PrestonPlayz Minecraft House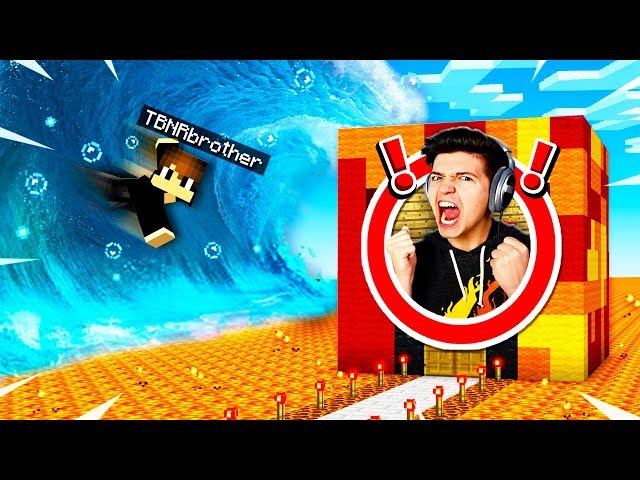 In this video, PrestonPlayz' little brother, Josh, takes over his channel in order to prank his older brother.
In the video, he uses 5 different ways to prank his brother: spawning zombie husks, exploding the house via command blocks and TNT, dropping TNT on his house via a floating piston, going invisible and invading his house with spawn eggs, and finally, he "joshifies" his house by changing the house design from PrestonPlayz to Joshs' Minecraft skin and making everything in the house his.
This video has 36 million views and 806k likes, and comes in as the second most popular video on PrestonPlayz's YouTube channel.
1) 7 Ways to Steal Noob1234's Diamonds!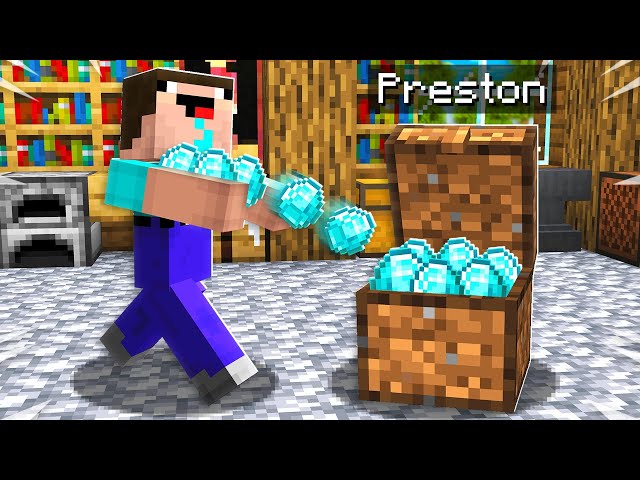 Also Read
In this video, PrestonPlayz uses mods to steal Noob1234's diamonds. Within the video, he uses 7 different tactics to steal the diamonds: making a dirt chest, doing an unfair trade, a mind control helmet, training wolves, PrestonPlayz spawn eggs, replacing a minecart chest with TNT, and breaking into the vault of Noob1234 and Pro1234!
This is the most popular video PrestonPlayz has uploaded, coming in at a striking 40.7 million views with 1 million likes.
Sours: https://www.sportskeeda.com/minecraft/5-best-minecraft-videos-prestonplayz
PrestonPlayz Texture Pack
PrestonPlayz Texture Pack for 1.8.x , 1.9.x and 1.14.x [32x and 64x]  By ARplayz


RELEASES NOW ON OUR OFFICIAL SITE
---
❖ FAQ
Can I use this resource pack in video or modpacks?

Yes, of-course but by giving me credit and linking them to this VIDEO

How can I download it for other versions?
How can I support you?

You can support me on YouTube
How can I report bugs or give feedback?
In the comment section of this VIDEO or on our website
❖ Sources:
Prestonplayz 1.8 Faithful Edit (almost everything)
Faithful 1.14-r3 (1.14.x textures) [Released in Beta 1]


❖ V2 Changelog:
-Now based on 1.14.3
-Updated GUI
-Added Lantern and a lot more Textures
-Fixed Horse and Donkey Textures
-Added sweet colormap and lightmap 
-Added beautiful sky textures

Dear youtuber!
Have you a channel youtube and want to bring your Video to quality visitors?
Do you want your video to appear on our website?
Do you want to become partner with us?
Just 3 steps to become our partner:
Step 1: Make video review for mods, addons, plugins, ... which you like
Step 2: Upload this video to youtube and our link to your video description
Step 3: Send the youtube video link via message to http://fb.com/revozincom or leave a comment in the post. We will add your video in the our post, it will help you have more view.
JOIN to get more youtube view with us!!!!
Sours: https://9lifehack.com/prestonplayz-texture-pack-minecraft-texture-packs.p241481
I Secretly Cheated in Minecraft SQUID GAME
15 Best Furniture Mods For Minecraft
All Minecraft players request for new furniture the most. So today we are going to take look on best furniture mods for minecraft.
To create furniture in minecraft gamers need to resort to all sorts of tricks. I can agree on that this can sharp your creativity but don't you think it would be more fun if you can have real furniture in the game?
That's why I am creating this list for you with bunch of best furniture mods for minecraft.
Let's begin the list of 15 Best Furniture Mods For Minecraft.
15. Tinker's Construct
Tinkers' Construct is best furniture mods for minecraft about putting tools together in a wide variety of ways, then modifying them until they turn into something else.
The tools never disappear and can be named and changed to your heart's desire. Once you make them, they're yours forever. Many different materials can be used to make your tools.
Be sure to put the pattern chest by the part builder, as you can access them together. Use the Stencil Table to craft the patterns, and craft tool parts from them using the Part Builder.
The part builder also displays information about the material used.
Check Out This Mod
14. Jammy's Furniture Mod
This best furniture mods for minecraft "Jammy Furniture Mod" (plugin, a patch to Minecraft source, henceforth "Mod" or "The Mod") is sole property of the Mod author "Jammy780" (henceforth "Owner" or "The Owner").
To use the mod you must follow by the rules;
1. Do not decompile or modify the source code unless advanced permission has been given from The Owner.
2. Do not claim the work as your own.
3. Always link back to this main forum post on minecraftforum.net
4. Only download the mod from the main forum thread or the official website
Check Out This Mod
13. Carpet Mod
This best furniture mods for minecraft still a WIP but hey, good progress for this evening. Please do excuse any bugs therefore…
Updated now to include SMP!
This basically adds Carpets of every colour into the game. They sit the same as snow but look like wool.
Crafted with 2 wool blocks and a dye of your choosing, you get 3 pieces of carpet in that colour able to place on the floor.
Check Out This Mod
12. Outdoor Craft for MC
Outdoor Craft adds tons of stuff, like more trees, crops (4 currently, many more to come), flowers, outdoor furniture, food & drink, and lots more
What Inspired me to create this mod was that it annoyed me that Minecraft had few plants and food cannot be instant when you create a world,
So I created this best furniture mods for minecraft, it adds tons of plants so you can create a proper garden, and lots of food and drink so you will never go hungry again!
Check out the forum page (link where the website link is) to find out more about this mod, changelogs, dowloads, a downloadable PDF that tells you everything about this mod, features, and more
Check Out This Mod
11. Macaw's Furniture
Ever wanted to have lots and lots of furniture for your Minecraft houses? Or just release your inner creative beast to create different combinations of furniture? If yes, then you came to the right place my friend!
Macaw's Furniture focuses on different styles of furniture and a bit of customization. You can place them on top of each other to create different combinations!
Check Out This Mod
10. ModernArch Mod
With this best furniture mods for minecraft you can expand your limits and add much more details in your constructions.
Unfortunately, the models have limits because of the format used (.json), so these were the most similar results I could get from real objects.
This mod is only for decoration, it is not possible to craft any of the items and they are of no use.
Check Out This Mod
9. Kitchen ++
Yeah, This best furniture mods for minecraft most of that's gonna be in 1.0.0.
Diamond to motivate me to do the mod or like the concept!
Comment with your ideas!
Subscribe and keep up-to-date with all the news on this mod
Code;
Commanderbudder(me!)
Looking for more!
Textures:
XYZDimensions
Melu
McHazSkills
(I dont need more ATM, although if you do really want to help, PM me)
Check Out This Mod
8. Dany Furniture
This best furniture mods for minecraft adds a new decor to minecraft. In the first version you will find interesting decorations. New furniture and decor await you in the future.
In the first version were added:
-Coffee table
-Modern table
-Deco flower
-PC
-Monitor, keyboard, mouse
-Modern shelf
-Nightstand
-Shelf
-Computer table
Check Out This Mod
7. The Hospital Mod – Facilities Pack
Enhance your Minecraft world with the Hospital best furniture mods for minecraft Facilities pack, part of the Hospital Mod Minecraft mod project by Leon90.
The facilities pack brings some additional 'misc' items which can add to the realism of your Minecraft world, intended to compliment other 'Hospital Mod' content, this can be used in a variety of other builds and projects.
Check Out This Mod
6. The Hospital Mod – Pharmacy Pack
Enhance your Minecraft world with the Hospital Mod Facilities
pack, part of the Hospital Mod Minecraft mod project by Leon90.
The Pharmacy Pack brings several realistic Pharmacy retail and compounding items which will allow you to create a realistic Pharmacy.
Whether you're building a Hospital and want to include a pharmacy retail store or a lab, this will make you feel like you're actually standing in a Pharmacy.
Check Out This Mod
5. Medieval Architecture
Medieval Architecture implements architectural building blocks inspired by romanesque and gothic architecture. The best furniture mods for minecraft adds workstations for carpentry, furniture, drafting, and masonry work. Medieval architecture also adds 17 new stone types.
For full functionality, Medieval Architecture requires BodTheConquerer Core.
Medieval Architecture is still in development and more blocks are planned to be added
Check Out This Mod
4. Furniture Mod
Medieval Architecture implements architectural building blocks inspired by romanesque and gothic architecture.
The best furniture mods for minecraft adds workstations for carpentry, furniture, drafting, and masonry work. Medieval architecture also adds 17 new stone types.
Check Out This Mod
3. Tamriel Treasures Mod
It's interesting ! You may choose a ressource pack with it, like you Paragonia pack, or the conquest may be ? Nonetheless, your mod seems to be in "adequation" with Conquest reforged, except for the game version of course ahaha !
If I can telling you something about it, it's like you should probably makes some utility to objects, like the coffin : when you right click on it, why lay down in it ? You see ? After all, I'm sure that you've got plenty of idea, and I just tell you something, good luck 😉
Check Out This Mod
2. Scarab's Missing Furniture Mod
Simply put, this mod adds furniture. However, unlike the other furniture mods (Iooking at you, @MrCrayfish), this one only adds furniture that other mods do not (currently) contain.
I've noticed that, when building my house, there were a few things that MrCrayfish's excellent mod did not contain. Namely, deck chairs (or something similar), computers (laptop and monitor), and a few others.
I thought, what a perfect chance to take advantage of my (frankly limited) modding knowledge and experience in order to release my first mod!
Check Out This Mod
1. MrCrayfish Furniture Mod
MrCrayfish's Furniture Mod 1.15.2/1.14.4 adds in a huge amount of furniture into Minecraft.
It includes various items like, couches, chairs, TVs, ovens, computers, and much more.
The cool thing about this mod is that most of the blocks have very useful features to them and are not just for decoration.
Check Out This Mod
Sours: https://myotakuworld.com/best-furniture-mods-for-minecraft/
Prestonplayz use what mods does
How gamer 'PrestonPlayz' is adjusting to new coronavirus reality
The COVID-19 pandemic has redefined how the sports and entertainment industries operate. Professional leagues have been halted or postponed, while WWE pre-taped its WrestleMania event without a live audience. However, others are using the shutdown as a way to spark innovation in gaming, all while satisfying fans.
Preston Arsement, professionally known as YouTube's "PrestonPlayz," has refocused his gaming content to shift his brand back to what initially made him popular on the streaming platform — all while keeping his support staff employed.
"It's about creating content during a time when people most need it," he said. "It's been going well and the audience has doubled."
Arsement, 25, started streaming at 14 years old with popular shooter video games such as "Call of Duty" and "Fortnite." However, he developed his niche playing the child-friendly, open-world game "Minecraft." He operates seven YouTube channels, has recorded five billion views, and earns $14 million in yearly revenue. He is the CEO of TBNR, which stands for "the best never rest."
Last year, he began streaming less on the video game side and began focusing more on his popular in-real-life (IRL) channel where audiences see a playful side of him that includes family-friendly pranks and challenges with other famous YouTube personalities.
"When you create a real-life video, it's like creating a mini video game," he said.
With states and local governments placing stay-at-home orders throughout the country, Arsement shifted his strategy to not only experiment with new content that his audience needs, but to also offer an escape from the real world.
"With a team of 25, I still want to put out content during a pandemic while keeping employees away from risk," he said.
Arsement is recognizing the challenges but welcoming the new normal. Some of this new content includes collaborations with other YouTubers to provide gaming content, repurposing existing videos and creating similar IRL videos but with a gaming twist. He's pumping out about six videos a week across his channels.
"It's a great time to capture new content," he said. "It's been really fun."
He also created video challenges to raise money for charity organizations such as the World Health Organization, Meals on Wheels and local organizations based in the Dallas area.
"Audiences have been enjoying the content so far. It's been wild," he said.
He's bullish on how this new reality will make his team more efficient. So far he's been right: Viewership has grown nearly 50% and brand deals are pouring in.
Brands have also continued to work with him on creating new content and using existing content.
"Brands have been gung-ho with whatever content we'll come out with," he said. "They are able to ship products [merchandise] and adjust to the new creative ideas my team comes up with."
Arsement is looking to keep momentum. He's hiring a couple of editors and a social media manager.
"The videos we've been doing have been growing and growing," he said. "I don't see it slowing down."
Sours: https://www.latimes.com/sports/story/2020-04-10/how-gamer-prestonplayz-is-adjusting-to-new-coronavirus-reality
Meeting Preston In Person (VERY RUDE)
PrestonPlayz Texture Pack 1.8.x – 1.16.x
Game Version: 1.14.3
Total Downloads: 19,468
Updated: Jul 12, 2019
Created: Jul 12, 2019
Earlier Versions
| | | | | | |
| --- | --- | --- | --- | --- | --- |
| 1.14.x release | 30.03 MB | Jul 12, 2019 | 1.14.3 | 9,917 | Download |
| 1.16 V1 beta | 25.20 MB | Jun 7, 2020 | 1.16-Snapshot | 2,474 | Download |
| 1.8 beta | 24.35 MB | Jul 12, 2019 | 1.8.9 | 7,076 | Download |
Description
PrestonPlayz Texture Pack for 1.8.x , 1.9, 1.14, 1.15 and 1.16.x [64x]  By ARplayz 
All VERSIONS AVAILABLE ON OUR OFFICIAL SITE
---
❖ FAQ
Can I use this resource pack in video or modpacks?

Yes, of-course but by giving me credit and linking them to this VIDEO

How can I download it for other versions (ex: 1.8)?

Check out our official website for download links for all versions.

How can I support you?

You can support me on YouTube
❖ Sources:
Prestonplayz 1.8 Faithful Edit (Almost Everything)
Faithful (1.8 – 1.14.x textures) 
❖ 1.16.x V2 Changelog:
– Ready for 1.16
– Gamemode switcher
– Nether Advancements textures
– distance by strider added
(08.06.2020)
❖ 1.16 V1 Changelog:
– A Beta Testing version for 1.16
– Not Fully Ready but usable
(20.05.2020)
Sours: https://minecraftpatch.com/prestonplayz-texture-pack-18x-116x-327189
Similar news:
I Built a TINY House Under Noob1234's Minecraft House!
today we are building a
tiny
house
under
neath new one two three fours
house
this is a shrink-ray which allows us to go to a microscopic size we also have a little hammer little chisel as well as a little paintbrush I'm gonna show you guys what all of these things do because they do some crazy things with the hammer we can actually change the size of the cube so we're gonna go to the size or because we want to get
under
his
house
as quickly as possible now that we're using the little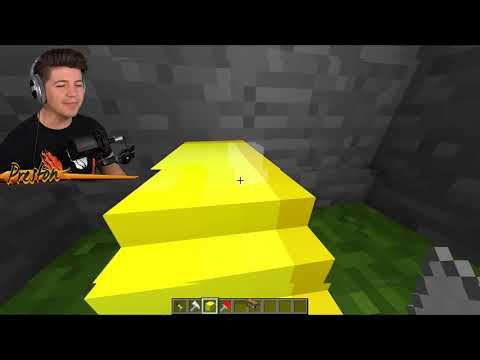 chisel we can press the C button on our keyboard and we can change it to a grass block and look at what we can do we could cover the entrance with a grass block so he has no idea that we are building beneath his
house
we're gonna make the size a little bit bigger so let's try a 16 Q look at how big this is oh my gosh this is epic I can't believe that directly above us right now is the new towns we did this one time before
under
neath the famous youtuber jelly's
house
it wasn't
as epic as this is going to be because we have new mods to build our
tiny
house
with our little paintbrush we could change the color to what everyone so if I wanted to I could paint this red this is so cool man oh my god but wait there is even more with the little chisel if we select the holo option and we set the size to 1 we can make a hollow box so we're just gonna drag this we're gonna make it kinda big but look at this if we hammer inside we can actually create ourselves a little
doorway that we can fit inside this is cool I think to fit inside of this it's gotta be about this aisle we're so close to fitting in here we go here we go boom look at that lovely up we can also make super
tiny
furniture I'm not the best architect okay but sometimes I can do some kind of cool thing so I'm gonna do is I'm gonna make a very small dining room table okay this is going to be the base of our table and then what we're gonna do is we're gonna make it into a
glass table we're going into our chisel we're gonna change this to glass I like the white stained glass and if you look really fresh on top of this and now what we could do with this is we're gonna put one down right here then we're gonna drag this a little bit across to the top oh my god this is looking absolutely gorgeous ladies and gentlemen I have never and all of my days of
Minecraft
seen a table that's cool or made a table that's cool check out this miniature table
now what we can do is we can actually make chairs for it so I think what would be really cool we should probably do laughs as chairs to match the bottom of the table oh you know what no we're gonna do lapis or chairs this is going to be so epic what are these chairs look insanely epic we're gonna go up a little bit more I think that's no that's a perfect sized chair I've never seen a chair more perfect now we going to creative but we can grab what is called a little recipe
and with a little recipe right click the first position and in the second position now in our hand we are holding a little recipe I know big chakra but it's called the little crafting table and it's in our inventory we could oh my gosh this is so big I got a hammer out a little bit of a bigger area this thing is massive but there we go now that we've gotten this down we can put our recipe inside of it and we can craft it now in our inventory we have this multi tile structure dude
this is me full size look I'm like spying on this small little table looks hilarious all right we're gonna place down the
tiny
chairs next to each other and using the arrow keys on the keyboard we can rotate the direction you can even turn the chair upside down okay we're not going to do that but that is really cool to know look at this we now have a fully customized lapis table one of a kind
under
neath the noobs
house
above us the boats are coming in and sanely fast helping me win
my first ever Kids Choice Award but I still need your help click the link in the description and vote for me as your favorite gamer now that I've showed you guys all the epic features of these crazy mods which by the way are totally free and you can download them I'll link them down below in the description at least the name so you guys can search them for yourself this is our entrance and I wonder can we make a
tiny
ladder no you can't make a
tiny
ladder that would be so epic but we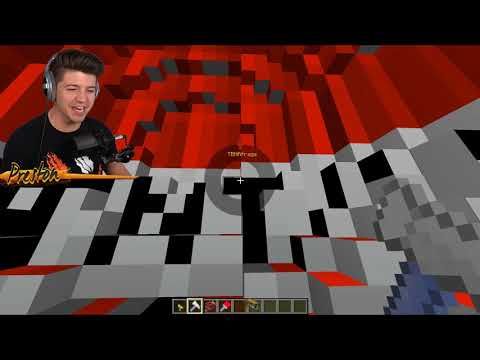 can make a very very
tiny
staircase leading to the exit of this area and I think to make like to make a really cool staircase I kind of want to build it out of gold because gold is epic is there anybody right now watching this youtube video that doesn't like gold in
Minecraft
I didn't think so everybody likes gold so we're gonna make like the tiniest golden staircase leading all the way up to the tippity-top there's something about building with this mod in
Minecraft
that's
way too satisfying I just don't know what it is but I love it oh we're gonna be just perfect ladies and gentlemen look at this golden staircase which we can totally we can walk all the way up and boom then we have the area where we
built
down okay so let's think about this for the bedroom oh I can't believe I forgot to show everybody this but you can do other shapes you can do spheres cylinders walls I don't know what what is a slice I don't know what a slice all what
wait a second wait that makes this useless hold on guys we're gonna get rid of this staircase we don't even need this I'm a big dum-dum we're gonna make a slice using gold oh this is gonna look so good oh dude this is 1 million times better now you can literally just walk straight up it no problems it's symmetrically perfect dude I didn't know you could do this oh this this is the plane that is the play what's so cool what I was wanting to show you guys was you can
make spheres and you can make two cylinders cuz these look epic so I'm going to make my bedroom out of TNT because I love TNT oh my gosh look at this dude my
house
my
house
is literally about to be the bomb it is the bomb calm ladies and gentlemen so we can actually turn this into our bedroom okay look at this when I made this TNT it's hollow on the inside so we could build another slice ramp to get inside of it and I bet we could build it out of TNT this might be the best mod that was
ever invented in all of
Minecraft
so cool wait for it ladies and gentlemen welcome to my bedroom that's right my bedroom is a TNT sphere dude I love that you could do this with a slice you can even add on to this you can make this bigger if you wanted to it's literally the ball like I know I'm being a dad right now with these dad level jokes calling my bedroom the bomb it's literally the bomb I mean what do you want me to say so if this is gonna be the bedroom I think we need to
build like a living room oh my gosh you could build an aquarium inside of a wet sponge oh wait can you do it in a cactus bra hold on we're about to become the Mythbusters take it okay I was going to see if we could build our
house
inside of a cactus as you guys know I love cacti but unfortunately it doesn't work with the mod which is so sad and we do have our little miniature chairs from earlier if you wanted to place these down we'll save these for later so we got to do something
about this we are going to make tnt flooring ladies and gentlemen so when all of our guests walk in they're gonna get terrified and they'll be like wait it's just floor now this is a problem this is what we started building our
tiny
house
under
neath the new but I've yet to see the new blog back in so I want to see if we can create a little bit of chaos inside of his
house
what did I know we could do we can make a fake TNT wall inside of the noobs
house
he's got this secret
hunt where he stores all of his diamonds and what we can do to scare him from coming inside of here is we can make a fake TNT wall his y'all dude this is wait and if we put pressure plates down wait will this actually blow up okay it won't actually blow up we have now tested it and we can do it on the other side bro this is this might be the best prank I have ever pulled on anybody in my entire life I think that's all the injured wait dude honestly we should do this with the front of
his
house
- I mean why not we could do this to the end - we could literally do this to the entire outside of his
house
does this actually work it does dude it looks like wallpaper this a it's so easy welcome to the first segment of noob news noob has his own YouTube channel you should definitely go subscribe to it and if you don't I'll pour this hot coffee on you one layer it's like one wallpaper layer of TNT anyways back to our
house
we got they give us something to like cover
up the entrance of our
house
so in the meantime that's what we're gonna do we're gonna just use a regular grass we're gonna build a very small layer over the top kind of like what we did with the TNT that way nobody's going to guess that we are inside of here okay so we haven't made a whole lot of progress yet inside of the
house
cuz I got a little bit sidetracked I wanted to prank the noob can you blame me I want to make a beach so like inside of my
house
I'm gonna
put down the water we're gonna use the little chisel we're gonna use some sand and we're gonna create this small like beautiful beach right here inside of our
house
oh yeah dude this is so cool hmm okay how do we make this even more epic we're gonna make beach chairs using wooden planks so when anybody comes to our beach front they could come hang out with us buh buh buh buh all these are gonna look so good when I'm done with them yes it's really hard to get the size
right but I think this is perfect maybe we just go like a tad bigger over here yeah yeah like this like this this is perfect who would I kind of like this design oh we got some beach chairs let's get some more chairs ladies and gentlemen oh dude that is awesome we're going to attempt to make beach umbrellas for these chairs this is my first time ever doing this so don't make fun of me we're gonna build these bad boys we're gonna build these up a little bit higher than the
chairs they kind of look like fence posts now we could do is we could get wool oh yeah we're getting it with a light i think light blue just looks really good it reminds me of the beach and now what we could do is instead of using the box we could try this sphere this could be kind of weird hold on um okay that is not meant to do dude honestly speaking the sphere is really hard to control when you're building with it so instead of doing the sphere what if we tried to slice wait a second
hold on I just found something else that's new the line this is very weird but very cool at the same time I don't think it's gonna work not for the umbrellas anyways look at the masterful creation we just made using the slice oh my gosh these look like legitimate beach chairs this is the way to do it ladies and gentlemen it's a very small detail that in my opinion goes a very long way that looks a million times better and I bet you we could do that right here we're gonna try
anyways it might look a little bit silly oh gosh there we go look at that Oh boom shocka that's it that is the design right there we gotta think what do we want to add to the tops of this what about copy by the way if you want to see more
tiny
house
videos like this take the device you're watching this YouTube video on turning like this and make that red subscribe button great well I wouldn't say this is my best work of art using this mod but it could be worse okay let's be
honest this is pretty this is pretty bad but if you wanted to we can paint it well oh my gosh it's like a see-through color come on this is so slow there's probably a much faster way to doing this I'm just not doing it the correct way do not judge me now we
built
a little overhang around each section just like this I mean we can't have people coming over here not giving them sun protection that would be irresponsible now we gotta add a little bit of some sub stuff up here oh you
know what we could do at the top we should change this to yellow yeah yellow concrete's gonna look bomb up here not a lot of yellow concrete just a smidge okay just a little bit yeah bro this looks so good I mean like it's a work in progress okay so don't judge me we can also make this area look a little more sandy like if you want this to look more realistic you can make like little pieces of sand over here because obviously like with the current size of everything that's a look
very realistic like a beach like a beach would have a lot of inconsistencies in the sand so well you know make it look a little bit more realistic so we're just gonna add a little bit of realistic touches to our beach to get out a little bit of blocks to stand back here to why not and dude voila you have yourselves a beach
under
neath somebody else's
house
I mean I would never recommend doing this in real life but this is epic guys the newb has logged back on and he is currently right in
front of his
house
I wonder what he's thinking about the T&T wall Frank he's freaking out is freaking out right now okay look I hate to do this but we might need to put building on pause because the noob is back on his server because I know what he's about to do I know the only way for him to fix this is to ask the pro for help and if the pro logs on 100% he's gonna know it's me and he's going to look for my name tag
under
neath the
house
ladies and gentlemen without
further ado don't forget to comment within the first 60 minutes of a video being uploaded because we will feature your comments right over here we'll see you guys next time
Source : PrestonPlayz
Sours: https://youtuberead.com/i-built-a-tiny-house
3455
3456
3457
3458
3459