» Tenants
Here on our tenant services page you can find a number of helpful tools that can make your experience with Provident easier and more convenient. We have included a number of tools that will a help you maintain your home, communicate with your property manager, or find copies of important information such as your lease or the property house rules. Thanks again for choosing to stay with Provident Property Managements.
Please remember that this request should be for non-emergencies only.  Quickly submit a work order for any breakage, damage, or need for repair to the apartment or appliances. Our staff will get this message during normal business hours and contact the property owner then follow up with you promptly. Charges to the resident will only be assessed for repairs that result from carelessness, negligence, or oversight on the resident's part (clogged commodes due to diapers, brushes, etc.; grease and food buildup on stove switches and wiring; and damaged windows, screens, floors, etc.)
If a problem is not satisfactorily addressed, please submit a second work order and indicate it as such in the work order system
A  fee will be assessed and you must re-schedule if any of the following occur: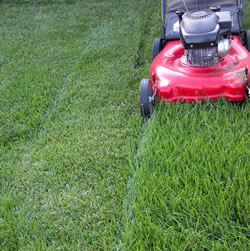 Any tenant who makes an appointment, fails to be at the property during the scheduled time when they have been directed to be there.
There is a non-kenneled or unconstrained dog.
The key to the property does not work due to changing of the locks by the tenant.
There is an underage child (17 or under) unattended at the property.
If a 3rd party vendor shows up at a scheduled time and no one answers the door the tenant will be billed for the vendor's rescheduling cost
Login here:
Or use the request form below:
Did you know there are incentives for good tenants who want to move to stay with us? If you are interested in moving into another one of our great properties let us know. Most of the time there is no need to complete another application, and we can give you extra time to move from one property to the other.
Time to move on?
The first step when planning to move out is to give us at least a 60-day notice. This notice can be emailed or submitted through your online portal. Once we have your notice you will receive our informative Move-Out Packet, which includes a cleaning checklist and all the information you will need to get your full deposit back.
Moving out before your lease has ended?
Sometimes people need to move before their lease is up. Rather it be a job transfer, divorce, or other unforeseen reason, we have developed some options to make this possible. You will need to review the options agreement and select the one that works best for your situation. Once you have done that return the form to us, and we will begin the process and provide you with a Move-Out Packet if necessary.
Did you know you can pay your rent online? Simply log into your tenant portal and set up your online bill pay. You can either have your rent paid automatically each month or send the payment yourself. It's cheaper than certified funds (up to 90% cheaper), faster than mail, more secure and simpler to do. If you have questions call the office for help.
Sours: https://www.myppmrents.com/tenants/
Tenant Resources
Please login to the tenant portal to submit a maintenance request for all Non-Emergency maintenance issues. Our Maintenance Department will contact you in a timely manner to coordinate the repair.
If you have a life-threatening Emergency, please call 9-1-1 immediately. For immediate maintenance requirements, such as active water leaks, flooding, lack of heat in the winter, or air conditioning in the summer, gas smell, etc, please call 918-665-0212.
LOCK OUTS: Contact a locksmith or AAA. If keys are changed, please furnish the property management office with two new keys within 48 hours.
Before completing the maintenance request form, please read the trouble shooting guide below. Completing these steps can save you time and money! Tenants may be charged for a service call if the service person determines that the tenant failed to perform routine maintenance tasks as outlined below:
Smoke Detectors won't work when tested: Press the test button or test with approved smoke detector smoke spray, replace battery.
Smoke Detector beeps: replace battery.
No power to plugs or switches: Check and reset breaker panel. Check and reset all GFI (Ground Fault Interrupter) outlets (located in kitchen, bathrooms, utility rooms, and garages). Check if plug works off a wall switch.
Garbage disposal doesn't work: When on, do you hear a buzz? If you do not hear a buzz, press the reset button on the bottom of the disposal and test. If you hear a buzz, turn off disposal and unplug from wall. Use the wrench in the center shaft and gently twist back and forth (this un-jams the disposal). Remove the object that is causing the obstruction, turn back on, and test.
No hot water: Check and reset breaker in power panel.
Plumbing or fixtures leak: Turn off water fixture, turn off water at supply line and notify Tulsa Property Group.
Toilet is clogged: Plunge and test.
No heat: Check thermostat. Check that furnace covers are in properly. Did you pay your utilities on time or issue an order to disconnect the utility?
Dishwasher won't drain: Clean food out of bottom of dishwasher. Clean drain line between dishwasher and garbage disposal.
Dishwasher grinds or no water is coming in: Turn off, if no water is on the bottom pour two large glasses of water into the bottom and re-start. If problem continues, call your property manager and discontinue use.
Refrigerator too warm or too cold: Check if thermostat in refrigerator is set correctly. Clean lint from filters.
No Air conditioning: (For refrigerated air only) Check all circuit breakers. Clean and replace filter and test.
No electricity: Check all breakers, flip them hard to the OFF position and then hard to the ON position.
Sours: https://www.tulsapropertymanagement.com/tenants
Run a better building.
We help property managers provide a superior experience to residents across the globe.
Learn moreBook a demo
Used daily in the world's best-run buildings
Buildings

Property Managers

Residents

Packages Handled
Streamline maintenance and operations.
BuildingLink works like magic to save your employees time, delight your residents, and give you the insights on your building that you need to tackle issues and avoid costly mistakes. Our central dashboard lets you track, search, and monitor everything that matters:
Service tickets
Inventory levels
Employee performance
Legal documents
The latest shift
Your resident's preferences and requests.
And even more management tools!
Read more about management tools.
Keep track of packages, valuables, and guests.
Maintain a detailed record of anyone and anything that passes through your building. Let residents register guests, set special permissions, and receive real time updates on pickups and deliveries.
BuildingLink's hardware integrations allow you to scan incoming packages and collect signatures, and the patented KeyLink system lets you share apartment keys with safety and ease.
Read more about our hardware integrations, package module, and KeyLink by BuildingLink.
Keep everyone engaged and informed.
A branded web portal and mobile app make it easy for residents to:
Request maintenance
Book amenities
Track packages
List Guests
Interact with neighbors
Access benefits from local vendors
The system automatically notifies residents, board members, and staff, based on their role and notification preferences. In case of an emergency, management has the power to broadcast announcements using voice, text, and email.
Read more about our resident experience and messaging tools.
Get building data and insights, seamlessly.
BuildingLink's secure integration engine imports data from your favorite accounting software to keep resident data up-to-date. Our software works seamlessly with a variety of hardware:
Barcode scanners
Fingerprint readers
Phone systems
Payment systems
KeyLink by BuildingLink
Our latest Amazon Alexa Skill allows residents to literally speak to the building and get updates on anything, from maintenance requests to treadmill availability.
Read more about our tools and integrations, and see what's cooking in the BuildingLink Labs.
Run your building better.
Have it all or choose the features that suit your building.
Package Tracking
Key Tracking
Maintenance & Work Orders
Visitor Permissions
Resident Profiles
Document Library
Amenity Reservations
Parking & Vehicle Management
Asset & Inventory Tracking
Automatic Notifications
Management Analytics
Resident Portal & App
3rd-Party Software Integration
Employee Attendance
Specialized Hardware
Learn more
In it for the long run. Just like you.
Our services and products continue to evolve based on our customers' needs. But, at heart we're still the same family-owned business we were on day one.
Founded in 1999, BuildingLink has grown through all the booms and busts of the last two decades. We see every project as a partnership, and provide unlimited, caring service to make sure it succeeds.
Read more about our history and support services.
Sours: https://www.buildinglink.com/
AZURE FIREWALL step by step configuration
Tenant Portal
Welcome to your one-stop-shop for your tenant resources.
Available When You Need Us
Our Leasing Office
Call the office for anything. We have an answering machine that is checked numerous times throughout the day. Leave a message for anything, and call this number 24 hours a day, 7 days a week. (405) 372-1228.
Emergency Manager
Call the manager if there is a management related emergency. We ask that you only call this number if it is an actual emergency, or if the emergency maintenance staff is unavailable. (405) 338-8506.
Emergency Maintenance
Call the emergency maintenance staff if there is a maintenance related emergency. We ask that you only call this number if it is an actual emergency, or if the emergency manager is unavailable. (405) 269-3632.
FAQs
When are renewals sent out?
Renewals are set out in early February, & then again in late May. This gives tenants options & time, & it allows us to both forecast renewal totals and pre-lease apartments as needed. If you have questions about your renewal, please contact the office today!
What is the laundry room code?
Our laundry room codes change frequently. This helps keep our laundry rooms safe & clean, & our affordable laundry rates are an attraction for folks that live nearby. Contact the office for the code, and be prepared to provide the necessary information so we can verify tenancy.
Can I add a roommate?
You can have up to two tenants in a one-bedroom, or four tenants in a two-bedroom apartment. Additions will require an increased deposit & a slight increase to your monthly rent. This helps us cover increased utilities, wear & tear, and gets you an extra parking spot!
How does the mail work?
Of course UPS, USPS, & FedEx all deliver to the complex, and you have a USPS mailbox that is uniquely assigned to you. Your key will open your mailbox, & large packages are left in a parcel locker, left in the office, or left in front of your door depending on the driver, & the shipping option that was chosen.
Who do I call for Internet?
There are currently three different providers for internet. We recommend you call AT&T or SuddenLink, check out their website, or visit their local offices. Sometimes we have contact cards for these providers in the office, so you are welcome to call us for more information.
What busses stop at Casa Mia?
As of 2019, the official stop is titled "Casa Mia South (66)", and the Gold, Gray, & Scarlet Busses stop here regularly. Of course, campus is only 100 steps away, so you shouldn't need to ride a buss to OSU. For a current route schedule & times, please check the OSU Transit System Website.
Sours: https://www.stillwatercasa.com/tenant-portal
Tenant management portal wall one
Resident's Manual
Note: Hiring a professional cleaning service does not ensure that property has been properly cleaned. Please provide your cleaning service with our checklist.
Kitchen:
●      Cabinets & drawers (inside/outside)
●      All countertops, surfaces
●      Floors & baseboards
●      Appliances: fridge/freezer (inside/outside including rubber gasket), stove top, oven (inside/outside), microwave (inside/outside), oven hood & filter, dishwasher (inside/outside including rubber gasket, and trays), no loose items in garbage disposal, replace burned out appliance light bulbs
●      Sinks, faucets, cabinet under sink
●      Switchplates & outlet covers
●      Light fixtures & bulbs
Bathrooms:
●      Remove all mildew & soap scum from surfaces.
●      Cabinets & drawers (inside/outside)
●      All countertops, surfaces
●      Floors & baseboards
●      Sinks, faucets, cabinet under sink
●      Toilets
●      Mirrors
●      Light fixtures & bulbs
●      Switchplates & outlet covers
Living areas:
●      Windows (inside/outside)
●      Window sills
●      Blinds or window coverings
●      Ceiling fans
●      Light fixtures & bulbs
●      Switchplates & outlet covers
●      Baseboards
●      Closets & storage places
●      Fireplace: mantle and hearth, remove debris
●      Floors
●      Ceiling cleared of all dust/cobwebs
●      Sliding glass doors & door tracks
Outdoors:
●      Patios, balconies, walkways
●      Pet droppings
●      Burned out bulbs
●      All trash & debris removed (Take garbage cans to curb. Do not leave any more trash at curbside than what the garbage service would normally pick up.)
●      Replace damaged window screens
●      Grease or oil stains on the concrete
Garage:
●      All trash & debris removed
●      Sweep floor
●      Burned out bulbs
●      Grease or oil stains on flooring
Sours: https://www.truedoorpm.com/residents-manual/
Power Apps Portal Security and User Management
Under a Federal Communications Commission (FCC) order, you as our resident have a right to install a transmitting or receiving satellite dish or antenna on the leased dwelling, subject to FCC limitations. We as a rental housing provider are allowed to impose reasonable restrictions relating to such installation. You are required to comply with these restrictions as a condition of installing such equipment. The following are a list of current restrictions;
1. Number and size. You may install 1 satellite dish or antenna on the leased premises. A satellite dish may not exceed one meter (3.3 feet) in diameter. Antennas that only transmit signals or that are not covered by 47 CFR § 1.4000 are prohibited.
2. Location. Your satellite dish or antenna must be located: (1) inside your dwelling; or (2) in an area outside your dwelling such as a balcony, patio, yard, etc. of which you have exclusive use under your lease. Installation is not permitted on any parking area, roof, exterior wall, window, window sill, fence or common area, or in an area that other residents are allowed to use. A satellite dish or antenna may not protrude beyond the vertical and horizontal space that is leased to you for your exclusive use.
3. Safety and non-interference. Your installation: (1) must comply with all applicable ordinances and laws and all reasonable safety standards; (2) may not interfere with the buildings cable, telephone or electrical systems or those of neighboring properties; (3) may not be connected to the buildings telecommunication systems; and (4) may not be connected to the building electrical system except by plugging into a 110-volt duplex receptacle. If the satellite dish or antenna is placed in a permitted outside area, it must be safely secured by one of three methods: (1) securely attaching it to a portable, heavy object such as a small slab of concrete; (2) clamping it to a part of the building's exterior that lies within your leased premises (such as a balcony or patio railing); or (3) any other method approved by us in writing. No other methods are allowed. We may require reasonable screening of the satellite dish or antenna by plants, etc., so long as it does not impair reception.
4. Signal transmission from exterior dish or antenna to interior of dwelling. You may not damage or alter the leased premises and may not drill holes through outside walls, door jams, window sills, etc. If your satellite dish or antenna is installed outside your dwelling (on a balcony, patio, etc.), the signals received by it may be transmitted to the interior of your dwelling only by the following methods: (1) running a "flat" cable under a door jam or window sill in a manner that does not physically alter the premises and does not interfere with proper operation of the door or window; (2) running a traditional or flat cable through a pre-existing hole in the wall (that will not need to be enlarged to accommodate the cable); (3) connecting cables "through a window pane," similar to how an external car antenna for a cellular phone can be connected to inside wiring by a device glued to either side of the window—without drilling a hole through the window; (4) wireless transmission of the signal from the satellite dish or antenna to a device inside the dwelling; or (5) any other method approved by us in writing.
5. Safety in installation. In order to assure safety, the strength and type of materials used for installation must be approved by us. Installation must be done by a qualilied person or company approved by us. Our approval will not be unreasonably withheld. An installer provided by the seller of the satellite dish or antenna is presumed to be qualified.
6. Maintenance. You will have the sole responsibility for maintaining your satellite dish, antenna and all related equipment.
7. Removal and damages. You must remove the satellite dish or antenna and all related equipment when you move out of the dwelling and you must pay for any damages and for the cost of repairs or repainting caused by negligence, carelessness, accident or abuse which may be reasonably necessary to restore the leased premises to its condition prior to the installation of your satellite dish, antenna or related equipment. You will not be responsible for normal wear.
8. Liability insurance. You must take full responsibility for the satellite dish, antenna and related equipment. If the dish or antenna is installed at a height that could result in injury to others if it becomes unattached and falls, you must provide us with evidence of liability insurance (if available) to protect us against claims of personal injury and property damage to others, related to your satellite dish, antenna and related equipment. The insurance coverage will be an amount reasonably determined by us to accomplish that purpose. Factors affecting the amount of insurance include height of installation above ground level, potential wind velocities, risk of the dish/antenna becoming unattached and falling on someone, etc.
9. Security Deposit. An additional security deposit will be charged when the dish is installed.
10. When you may begin installation. You may start installation of your satellite dish, antenna or related equipment only after you have: (1) signed a satellite dish or antenna addendum; (2) provided us with written evidence of the liability insurance referred to in paragraph 10 of this addendum; (3) paid us the additional security deposit, if applicable, in paragraph 9; and (4) received our written approval of the installation materials and the person or company that will do the installation, which approval may not be unreasonably withheld.
Please feel free to contact our customer service department by email: [email protected] should you have any additional questions regarding satellite dishes and or antennas
Sours: https://www.managecentralfloridaproperty.com/tenants.php
You will also like:
Seryozha was still lying on his back. His cock, glistening with cum, was now very small and soft. Gray himself breathed evenly and deeply.
358
359
360
361
362