The extended warranty program applies to failures of the Continuously variable transmission (CVT) assemblies
March 19, 2018
If you notice that your vehicle's Continuously Variable Transmission (CVT) isn't working as well as it used to, listen up. Subaru has issued a warranty extension for the CVT assemblies on certain models from the original five (5) year or 60,000 miles to ten (10) years or 100,000 miles, whichever comes first.
Why is the warranty being extended?
Subaru reports that no customer complaints or specific conditions are behind this warranty extension. Instead, Subaru reports that it wants to provide customers with added assurance regarding the reliability of the CVT assemblies.
Affected Vehicles
This warranty extension applies to the following vehicles equipped with CVT assemblies:
| Year | Model |
| --- | --- |
| 2010 - 2015 | 2.5L Legacy |
| 2015 | 3.6L Legacy |
| 2010 - 2015 | 2.5L Outback |
| 2015 | 3.6L Outback |
| 2012 - 2015 | 2.0L Impreza |
| 2013 - 2015 | 2.0L Crosstrek |
| 2014 - 2015 | 2.0L Crosstrek Hybrid |
| 2014 - 2015 | 2.5L Forrester |
| 2014 - 2015 | 2.5L Forrester Turbo |
| 2015 | WRX Turbo |
Extended Warranty Terms and Coverage
On the affected vehicles, the warranty is being extended to ten (10) years or 100,000 miles, whichever occurs first, from the date the vehicle was originally placed into service regardless of ownership.
Vehicles that exceed the terms of this extended warranty are eligible for warranty repairs if inspections and repairs are completed prior to July 31, 2018. After that time, all inspections and repairs must be completed prior to the 10 year or 100,000 mile warranty extension limits.
CVT Repair/Replacement Limitations
The warranty extension is only valid on original equipment CVT and Genuine Subaru replacement CVT assemblies re-manufactured by Subaru. It does not apply to salvage CVT assemblies, rebuilt salvage vehicles, or CVT assemblies that were re-manufactured, overhauled, or rebuilt by companies not approved by Subaru.
Will My CVT be Repaired or Replaced
Remember that this warranty extension is not being issued to correct a specific problem. But if you have a problem or a concern regarding your CVT, you should contact a dealer to arrange for an inspection and possibly a repair or replacement.
Repairs may include parts replacement when technicians determine that part replacement will correct a failure. Examples of such part replacements include but are not limited to the torque converter, control valve body harness, sensors and switches. In cases where more extensive repairs will be required, a replacement CVT assembly may be installed.
Subaru dealers may perform a complimentary inspection of the CVT assembly even if the vehicle is displaying no symptoms.
What if I already Paid for repairs?
Subaru is not currently accepting claims for reimbursement. If you believe that you should be reimbursed for prior repairs, we encourage you to contact Subaru.
Find Out More
If you have any questions regarding this warranty extension, contact Subaru at (844) 373-6622. Please have you Vehicle Identification Number (VIN) ready.
Sours: https://www.ncconsumer.org/news-articles/subaru-issues-extended-transmission-warranty-program-for-certain-vehicles.html
| | |
| --- | --- |
| | |
#1: 07-01-2017, 08:42 PM

CVT Warranty Extension (MY 2015)

Title: Philistine Emeritus
Rank: Moderator
Location: metro Kansas City
Car: 2015 Legacy Premium;2016 Outback Premium
Posts: 3,139
iTrader:(0)
TSB 16-107-17 (issued June 29, 2017) -- CVT Warranty Extension
Quote:
CVT Warranty Extension

In the interest of customer satisfaction, Subaru of America, Inc. (SOA) is extending the New Car Limited Powertrain Warranty coverage for the Continuously Variable Transmission (CVT) on the above listed models and model years from the original five (5) years or sixty thousand (60,000) miles (whichever comes first) to ten (10) years or one-hundred thousand (100,000) miles (whichever comes first). This change is not in response to any specific condition, rather it is to provide customers with added assurance regarding the function and overall performance of their CVT. Additionally, vehicles which are more than ten (10) years old or beyond one-hundred thousand (100,000) miles at the time customer notification letters are mailed are being offered additional coverage for a period of one-year from the date of the customer notification letters. A copy of the customer letter is attached to this bulletin as reference.
...
16-107-17
This TSB appears to affect 2015 Legacys and Outbacks and both the TR580 and TR690 CVTs, but we don't know yet about other model years. The full TSB will include that information.
Edit:
Quote:
APPLICABILITY:
2010-15 Legacy/ Outback 2.5L NA CVT
2015 Legacy/ Outback 3.6L NA CVT
2012-15 Impreza 2.0L NA CVT
2013-15 Crosstrek 2.0L NA CVT
2014-15 Crosstrek Hybrid CVT
2014-15 Forester 2.5L NA CVT
2014-15 Forester 2.0L Turbo CVT
2015 WRX 2.0L Turbo CVT
__________________
"If you don't know where you're going, any road will take you there." ~ The Cheshire Cat (Alice in Wonderland)

Fuelly: The Red Car (2015 Subaru Legacy)
---
Last edited by ammcinnis; 07-05-2017 at 01:32 PM..
Sours: https://legacygt.com/forums/
Subaru CVT Transmission Problems – Are all Subaru Models Affected?
The CVT Transmission
In the auto industry, Japanese brands tend to use CVTs more than European and U.S. brands.
Subaru was an early adopter of the CVT transmission when it introduced it in the Subaru Justy in 1989. Since then, Subaru has continued to use this style of transmission.
What is a CVT?
CVT stands for continuous variable transmission. It uses a heavy-duty steel belt or pulley system which allows gears to move in a continuous, smooth motion. The Subaru continuously variable
transmission uses a steel chain connecting pulleys that vary in width, with no fixed gears. Inside the vehicle, the controls are the same. There are two pedals (no clutch) and a P-R-N-D-L-style shift pattern, but instead of gears, there are two pulleys that can vary in width, and a steel belt that connects them. By getting narrower or wider, these pulleys change the relationship of engine speed to car speed. And because these pulleys can vary their width infinitely, they are "continuously variable."
Why Does Subaru Stick with the CVT?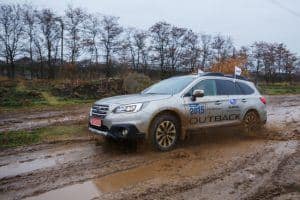 If you're wondering why Subaru continues to use the CVT transmission despite all the problems it has had with them, it's because the benefits outweigh the issues. And with Subaru's continued commitment to continuous improvement, it makes sense to stick with the CVT as it offers tremendous benefits.
Because it does not use gears, like traditional manual or automatic transmissions, a smoother ride is a touted benefit. It doesn't have to contend with switching gears, which not only provides a smoother ride, but also a quieter ride. And because of how the pulley system is designed, it allows for a CVT-powered vehicle to accelerate with power. To many, a CVT transmission means a smooth and powerful drive. But the biggest advantage of the CVT is more fuel efficiency. This type of transmission allows the engine to operate longer at lower speeds than a traditional automatic transmission, which equates to better fuel economy.
The CVT is great for city driving because it offers fantastic fuel efficiency. And with the powerful CVT, Subaru is able to maximize the best of two worlds – fuel economy and a quicker, more responsive acceleration. This is made possible because the CVT's gearbox is lighter in weight, so it can deliver better power and fuel economy than a standard automatic transmission would. Since the CVT is lighter, it works great with vehicles that are lighter as well, making it a great transmission choice for Subaru's smaller all wheel drive models like the Forester, Outback and Crosstrek. These models are perfect candidates for a CVT transmission.
Subaru CVT Reliability
Many Subaru consumers have experienced issues with their CVT transmission and would not give it a thumbs up for reliability, but the issues associated with Subaru's CVT seem to be isolated to a span of about five years. Now we understand that over five years, that is a lot of Subarus that were sold, but we wanted to provide some perspective.
When it comes to reliability, Subaru has a great track record. Overall Subaru earns an above average reliability rating from both RepairPal and Consumer Reports. And as part of Consumer Reports' road test, it looks at the transmission specifically. When we looked at the brand's most popular models – the Outback, Forester, Crosstrek, Legacy and Impreza – Subaru's CVT transmission scored very well. Across the models and throughout the past decade, none of those models received a score of less than a 4 out of 5 for its transmission predicted reliability.
And to provide more confidence, newer Subarus have updated CVT technology and software, so they have been noted as very reliable. Will a newer Subaru experience transmission issues? While we cannot definitively say that they will not, the propensity is less likely.
CVT Problems and Model Years Affected
Select Subarus experienced issues with the CVT and were prone to problems. To account for these issues, Subaru extended its powertrain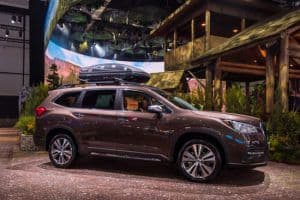 warranty (5 years/60,000) in 2017 and nearly doubled it to cover problems with its CVT transmissions. The extension now covers CVT transmission issues for 10 years or 100,000 miles, whichever comes first. The extended warranty was offered to Subarus that were produced between 2012 and 2017, impacting more than 1.5 millions vehicles. The models that are part of this extended warranty are the Subaru Legacy, Outback, Forester, Impreza, Crosstrek and WRX.
Many consumers feel that the issues were so severe that Subaru should have done a recall, rather than extending its warranty. Subaru opted for the latter and while that may not be the best outcome for all consumers who experienced CVT issues, it does say that in some part Subaru did acknowledge the issue and was ready to address the fix (if the issue occurred before 100,000 miles or 10 years).
The models and years that were affected mainly by transmission issues are:
Crosstrek, 2013 – 2015
Crosstrek Hybrid, 2014 – 2015
Forester (2.0 and 2.5 liter engines), 2014 – 2015
Impreza, 2012 – 2015
Legacy, 2010 – 2015
Legacy 3.6L V6, 2015
Outback, 2010 – 2015
Outback 3.6L V6, 2015
WRX 2.0, 2015
CVT Problems Experienced
Regardless of the model or year, below are the most commonly reported issues with respect to the Subaru CVT transmission.
Stalling – Owners complained that the vehicle would stall out and come to a sudden stop. Others experienced stalling while driving without the ability to turn the vehicle back on.
Shuddering, Shaking and Bumps – If a CVT belt or pulley is not working properly, it can cause the car to shake or shudder, which was experienced by consumers throughout the years and models.
Knocking and Jerking – Another common problem were loud noises, such as knocks and jerking. Some owners reported loud thud noises coming from the transmission area too.
Hesitation – The car not wanting to get going was consistently noted. Owners complained that their Subaru would not "go" when the gas pedal was pressed or would hesitate or pause for a moment after the gas pedal was engaged.
Fluid Seepage – A very common issue seen was related to fluid leaking or seeping out of the CVT transmission. Two Technical Service Bulletins were released by NHTSA in relation to this issue as it related to its CVT clamps and CVT seals. According to research, the seepage is caused by the actual sealant used on the CVT's oil pump chain cover and the input shaft oil seal.
https://static.nhtsa.gov/odi/tsbs/2019/MC-10166902-0001.pdf

Cost to Fix a CVT Subaru Transmission
The cost to repair a transmission, whether CVT or not, can be quite expensive. The transmission is a complex component and the price to address a specific issue will depend on the issue itself. Repair costs can vary widely depending on the make, model and the extent of the damage. If you suspect you are experiencing transmission problems, we recommend getting your Subaru checked out immediately by a mechanic who is certified to work on Subarus.
If your Subaru is less than 10 years old, then it may be covered under the Subaru Extended warranty if the model and year are noted as part of the extension. Affected vehicle owners were notified by Subaru of the warranty extension in July 2017. If you are not sure if your Subaru is included, we recommend calling the dealership so that they can lookup your Subaru's VIN.
If you are not covered by the Subaru extended warranty or an extended warranty of your own, then you can expect to pay anywhere from $1,000 to $2,500 for "minor" transmission repairs. If you are having to replace your CVT, then you could be looking at thousands of dollars, somewhere in the range of $7,000 to $8,000.
Get Peace of Mind with olive®
Transmission issues can be quite expensive and really put a dent in your wallet. If you own an older Subaru that is no longer covered by the factory warranties, we'd recommend getting peace of mind by investing in an extended warranty solution – either mechanical breakdown insurance or a vehicle service contract.
Extended warranties on pre-owned vehicles have become more critical because they provide coverage in case a repair is needed. In general, below is an example of items covered under extended warranties.
Steering System
Electrical Components
Engine Assembly
Drivetrain
Transmission
Exhaust Systems
Alternators, Manifolds, Pumps
Heating and Cooling Assembly
Introducing olive®
olive® is shaking up the way drivers look at extended warranties. For nearly 20 years our company and its affiliates have been providing coverage for vehicles in a consumer-friendly way. Get peace of mind with olive®'s Mechanical Breakdown Insurance or a Vehicle Service Contract.
Why Choose olive®?
No waiting period
Start coverage up to 140,000 miles
No yearly mileage limits
Coverage across the U.S.
Manageable monthly payment options
Cancel anytime
You can get a quote today and be covered tomorrow. Best of all, our products, customer service and reputation for excellence have earned us an A+ rating with the Better Business Bureau, and we have partnered with some of the insurance industry's largest companies to back us. We're in the business of helping you live life covered!
Sours: https://olive.com/subaru-cvt-transmission-problems-are-all-subaru-models-affected/
Watch before you screw up your SUBARU CVT transmission \u0026 differential
FAQs on Subaru CVTs
You have the questions, we have the answers.
How long do Subaru CVTs last?
Several complaints suggest a Subaru CVT could have problems within 10 years of ownership.
Will Subaru get rid of CVTs?
Not likely. If anything, the company will continue to improve its CVT construction and design and expand upon its application to new models.
Should I buy a Subaru with a CVT?
Choosing to buy a vehicle with a CVT is a point of preference. If you don't expect any sort of enthusiasm or excitement out of your vehicle, a CVT will be great for fuel mileage and many prefer the absence of jerky gear shifts felt from traditional automatics or manual transmissions. However, history, and the above complaints, have shown select 2010-2018 Subarus are prone to CVT problems.
How often should Subaru CVT oil be changed?
According to the 2020 Subaru Outback owner's manual, "It is unnecessary to check the continuously variable transmission fluid level. However, if necessary, consult your Subaru dealer for inspection."
More Information
The Drive has put together additional resources you can use to educate yourself on Subaru's CVT Problems:
2018 Subaru Technical Service Bulletin
Subaru.com
National Highway Traffic Safety Administration (NHTSA)
Better Business Bureau (BBB)
Sours: https://www.thedrive.com/car-warranty/35585/subaru-cvt-problems
Warranty 2019 extension cvt subaru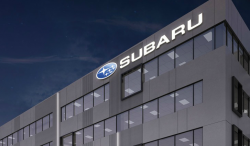 — A Subaru transmission warranty extension has been issued for 2010-2015 Legacy and Outback, 2012-2015 Impreza, 2013-2015 Crosstrek, 2014-2015 Crosstrek Hybrid, 2014-2015 Forester and 2015 WRX vehicles, all equipped with continuously variable transmissions (CVTs).
The automaker says the original powertrain warranty of five years or 60,000 miles is extended to 10 years or 100,000 miles, whichever comes first.
Subaru owners have complained for years about CVTs that jerk and shudder.
"I have a 2011 Subaru Outback with 128,000 miles, which shudders and (sometimes) stalls when braking. I've taken it to the Subaru dealer who says I need to have the torque converter replaced for a cost of $2500. Based on my internet research, there has been a problem with the CVT transmissions, but Subaru hasn't issued a recall. My research has also shown that the typical dealer cost for this repair is around $1500, so my dealership is considerably higher than the norm." - 2011 Subaru Outback owner / Sykesville, Maryland
Some owners also complain about having their transmissions replaced, only to suffer from problems with the replacements.
"I called to make an appointment with Subaru, after five visits they said there is still no problem with my car. So I called customer service and filed a report and the person I spoke to told me to request a driver's test with Subaru. I did and they found out that the transmission was defective so they replaced it with a re-manufacture one but I am having problems with shifting from park to drive and from drive to park." - 2011 Subaru Legacy owner / Mount Vernon, New York
Subaru reminds owners of the 1.5 million affected vehicles the warranty extension isn't a recall and doesn't impact safety, something that owners don't necessarily agree with when their vehicles are bucking, jerking and bumping.
Subaru has released at least four technical service bulletins due to customer complaints about transmission and torque converter problems.
TSB 16-90-13R was issued to dealers for 2010-2012 Legacy and Outback vehicles after customers complained about experiencing sensations like "coming to a stop in a manual transmission equipped vehicle and failing to depress the clutch."
TSB 16-103-16R concerned all 2010-2015 models equipped with TR690 CVTs and related to leaking transmission fluid that accumulated under the torque converter cases. The leaks were from the CVT oil pump chain covers and caused by the failure of gaskets.
TSB 16-102-16 included all models concerning secondary oil pressure sensor diagnostics.
TSB 16-104-17 included 2015 Legacy and Outback vehicles based on complaints of "bump" feelings from the transmissions at idle, similar to feeling like being bumped from behind by another vehicle.
For the affected vehicles equipped with CVTs that are more than ten 10 years old or with more than 100,000 miles, inspections or repairs must be completed on or before July 31, 2018. In addition, the automaker says you shouldn't schedule an appointment for a free inspection unless you are concerned with your transmission.
The transmission warranty extension does not cover salvage CVTs, rebuilt salvage vehicles, or transmissions that have been overhauled, re-manufactured or rebuilt by parties other than those approved by Subaru.
Owners don't need to do anything to receive the transmission warranty extension but may call the automaker at 844-373-6622.
Spread the word.Share on FacebookRetweet this pageEmail this page
More Subaru News:
Have a car complaint to add? Add your complaint here, about any vehicle.
Sours: https://www.carcomplaints.com/news/2017/subaru-transmission-warranty-extension.shtml
Subaru's Problem and How To Reach 200,000 Miles
Subaru Extends Its New Vehicle Warranty For Current Customers An Additional 6 Months
The COVID-19 epidemic has hurt thousands of Subaru customers who have lost jobs, or those who were ready to trade in an older model may have to keep it longer than they were expecting. Your Subaru came with a 3-year/36,000-mile new vehicle limited warranty when you purchased the car. A new report says Subaru of America is helping those customers who own a Forester, Outback, or other Subaru model by extending your new car warranty on all vehicles for up to six months.
Your Subaru vehicle also comes with a Powertrain Limited Warranty of 5 years/60,000 miles which covers major powertrain systems in your all-wheel-drive vehicle, including the engine. If you purchased an additional warranty for your Subaru, it will be extended 6 months beyond its date and miles.

Can I purchase an extended warranty now?
If you own a Subaru model and need to keep the vehicle longer than expected, an extended warranty doesn't have to be purchased when you buy the car. In fact, you can usually buy a warranty any time before the car's manufacturer warranty expires. Subaru offers many different extended warranty plans and you can see them here.
How reliable is your Subaru and do you need to worry about it needing repairs beyond the current warranty? According to the 2019 J.D. Power Vehicle Dependability Study, your Subaru vehicle ranks slightly above average in reliability. As with any brand, as you add miles to a vehicle, they tend to need more repairs. Getting an extended warranty can cover repairs needed from mechanical breakdowns and sometimes due to the normal wear of parts.
Subaru is also automatically extending your current lease. Subaru says if you continue to make your monthly payments, you may extend the term of your lease agreement for up to six months to allow you extra time and flexibility. Subaru of America is giving current customers payment extensions of up to 90 days. Make sure you call your lender and ask for this option.
It's a scary time for many current Subaru Forester, Outback, and other owners who are experiencing financial hardship. To help Subaru of America is extending your current vehicle warranty. If you need additional help contact the Subaru Customer Advocacy Department at 1-800-782-2783.
You Might Also Like: 2 Reasons Why Subaru Is The Most Trusted Car Brand 6 Years In-A-Row
Denis Flierl has invested over 30 years in the automotive industry in a variety of roles. All of his reports are archived on our Subaru page. Follow Denis on Facebook, Twitter, Instagram, Subaru Report. Check back tomorrow for more Subaru news and updates at Torque News!
Leave your comments below, share the article with friends and tweet it out to your followers!
Photo credit: Subaru
Sours: https://www.torquenews.com/1084/subaru-extends-its-new-vehicle-warranty-current-customers-additional-6-months
Now discussing:
subaru cvt warranty extension 2019
I know the high torque version had beefier internals. My oil light has been on non-stop since August of 2016 even though I have taken it in to the Dealer 3 times (they finally told me not to worry about it( but now I am wondering if it has to do with the CVT issue. So take the money that they want to charge you for the warranty and put it in a good growth stock mutual fund, don't ever add to it. ; Optional genuine parts and accessories 1 fitted at the point of new vehicle purchase or fitted at the point of first scheduled … The Gold plan by Subaru is a warranty extension that covers just about everything bumper to bumper for the warranty period that isn't a wear item, like oil, brake pads, etc. I've had one engine hiccup that I can recall over the life of the car, 2012 outback. Subaru Corporation is offering consumers an extended warranty on the continuously variable transmission (CVT) on approximately 1.5 million vehicles after concerns were raised about transmission problems that may cause the vehicle to stall on model year 2012-2017 vehicles.. There have been many issues in the past with Subaru CVT. I suggest having the CVT fluid level checked at the dealer (no more didsticks on these newer carrs). And the serious question is, do I also enjoy this extended warranty on CVT? Anyways, I called SOA back about the CVT warranty extension and talked to them about my valve body replacement that happened 1 month before the CVT extension was issued. Subaru's Warranty Extension In July of 2017, Subaru notified their customers that they were offering an extended warranty that affected about 1.5 million vehicles. I got the 120k/8yrs and will see if I have to use it. CVT's give me the heebie-jeebies. I don't want to get soaked by a dealership. Good for them to give us the warranty extension. Hope that helps-Justin. Bought the 2019 Forester Touring. The extended warranty covers the 2010-15 Legacy and Outback; 2015 Legacy and Outback with 3.6 liter H6; the 2012-15 Impreza; 2013-15 Crosstrek; 2014-15 Crosstrek Hybrid; 2014-15 Forester with 2.5 liter four-cylinder; 2014-15 Forester with turbocharged 2.0 liter four cylinder and […] Unfortunately, even though CVT transmission sounds like it's meant to be better on paper, it has had issues over the years particularly in a few models of Subaru's vehicles. Subaru Service Kirkland, Redmond and Bellevue. plus a reimbursement for CVT repairs after the normal warranty period and before the extended one. Subaru is Extending the warranty for Owners of certain Subaru models with the CVT transmission. The CVT finds the most fuel efficient point … If you can afford to self insure and pay a random $1000 $1500 repair bill IF you have a problem, then don't buy one. Instead, Subaru reports that it wants to provide customers with added assurance regarding the reliability of the CVT assemblies. Just purchased my 2019 Forester Limited in SF Bay Area in July. Subaru does offer extended and CPO … Bought it May of last year. They check the gauge at the bottom. Subaru Added Security is the only extended warranty service contract backed by Subaru of America. Just a note. With the same engine as the previous generation, the new Forester gets FIVE (!) Your Subaru Dealer has complete details concerning the warranty and … They had problems finding the leaks. My son just got his letter from SOA for the warranty extension on his 2016 WRX with CVT. I had the subaru gold warranty on my 2017 subaru. Did not use it until now. I was informed that my transmission was showing the signs of a CVT failure that prompted the voluntary warranty extension from Subaru in the first place. Drivers A/C warmer than passenger. The automaker was quick to point out, however, this doesn't admit a … The Subaru 5-Year / 100,000 mile Limited Warranty comprises of a standard 3-Year / 60,000 mile (whichever is sooner). That is why the finance guys with their pens in hand try to scare you into buying the warranty.. they want you to spend more money to increase their interest. We will notifying our local customers of this, and I hope where ever you take your Subaru they do the same. Hello, As a summary, I purchased a used 2012 Subaru Impreza Sport in September 2016 with 65,000 miles. Find local service centers, car repair warranty advice and more on KBB.com. So about this CVT Warranty, how does one qualify to get a cvt replaced? Subaru warranty but I can't tell if they are covered or not (I think they are). Which of your 2010 to the current MY 2019 Subaru's had or have head gasketing issues? They actually want to maintain your car and prefer you don't use anyone else. Then Subaru and the dealer came through with a trade in deal for a 2019 and couldn't refuse it. I haven't had a full stall but the rpms do drop considerably when I stop abruptly (changing light, didn't see a stop sign till last second etc.). A bottle of chevon techtron fuel injector cleaner seems to elimated this. Also trying to figure out if the torque converter TSB is covered since people on forums have been told it's not covered in the CVT extension. CVT Warranty Extension In the interest of customer satisfaction, Subaru of America, Inc. (SOA) is extending the New Car Limited Powertrain Warranty coverage for the Continuously Variable Transmission (CVT) on the above listed models and model years from the original five (5) years or sixty thousand (60,000) miles (whichever comes first) to ten (10) years or one-hundred thousand (100,000) … The extended warranty covers the 2010-15 Legacy and Outback; 2015 Legacy and Outback with 3.6 liter H6; the 2012-15 Impreza; 2013-15 Crosstrek; 2014-15 Crosstrek Hybrid; 2014-15 Forester with 2.5 liter four-cylinder; 2014-15 Forester with turbocharged 2.0 liter four … We have what may be new information for you. The short term will also make an extended warranty more necessary. But maybe you can get an official answer from Subaru's CVT Extension Hotline at 844-373-6622. He made copies of what I brought in, talked with Subaru of America, and Subaru covered the cost of the repair under the Warranty Extension for vehicles regardless of mileage and warranty start date (effective until 7/31/18). The warranty extension was made for vehicles produced between the year 2012 and 2017. Cvt warranty extension in the interest of customer satisfaction subaru of america inc. Soa is extending the new car limited powertrain warranty coverage for the continuously variable transmission cvt on the above listed models and model years from the original five 5 years or sixty thousand 60000 miles whichever comes first to ten. Looking for warranty information on the 2019 Subaru Ascent 8-Passenger (CVT) All-wheel Drive? The car is warranty is bumper-to-bumper for three years or 36 thousand miles. Subaru Basic Warranty (3-years/36,000-miles) The Basic Limited Warranty from Subaru is less "protection" and more of a guarantee from Subaru that the vehicle you purchased is meeting their high standards. Windshield tank was leaking. Three years later, it has 109,000 miles and has been diagnosed with a bad transmission that must be replaced. Subaru extended CVT warranty for MY16. bkhm on 18/10/2019 - 12:46. It had 11000 miles on it when it was totaled. The good news is that if you have had to pay for the repair, Subaru has stated you are eligible for reimbursement. At the time they goodwilled $1500 towards repair, but the cost was $1800+ which I paid the difference out of pocket. You are usually first offered an extended warranty for your Subaru when … Is there a warning that I should have it looked at? CVT Warranty Extension In the interest of customer satisfaction, Subaru of America, Inc. (SOA) is extending the New Car Limited Powertrain Warranty coverage for the Continuously Variable Transmission (CVT) on the above listed models and model years from the original five (5) years or sixty thousand (60,000) miles (whichever comes first) to ten (10) years or one-hundred thousand (100,000) … $0 deductible for 10 yrs and 100k miles. I'm considering changing from my OB to a Forester 6MT before the 100k warranty is up. Subaru is Extending the warranty for Owners of certain Subaru models with the CVT transmission. Although Subaru doesn't correlate the two, the company announced warranty extensions for several 2010-2018 CVT-equipped Subarus from 5 years/60,000 miles to … If you notice that your vehicle's Continuously Variable Transmission (CVT) isn't working as well as it … I read the standard 36-mo. The Subaru continuously variable transmission (CVT) works hard to push the limits of what is possible with automatic shifting. Just received my cvt extended warranty letter from subaru canada. Read more about Subaru's T&Cs. A new class-action lawsuit has been filed on behalf of owners with cars that may have unintended acceleration problems. Some models, however, have slightly different extra warranties like the CVT coverage on vehicles with the continuously variable transmission. I certainly did not get this email about 10/100k warranty extension email, and could not find any such notice/info on Subaru's official site. It is outside the warranty extension that Subaru offered to 10 years or 100,000 miles, but the transmission was already repaired in November 2017 under this same extended warranty when the vehicle was at 91,000 miles. Subaru Warranty Extension In 2017 Subaru offered a warranty extension for over one-and-a-half million vehicles that covered problems with a continuously variable transmission. Subaru Added Security is the only extended warranty service contract backed by Subaru of America. When To Buy An Extended Warranty For Your Subaru. This at around 45000 miles. The extended warranty covers the 2010-15 Legacy and Outback; 2015 Legacy and Outback with 3.6 liter H6; the 2012-15 Impreza; 2013-15 Crosstrek; 2014-15 Crosstrek Hybrid; 2014-15 Forester with 2.5 liter four-cylinder; 2014-15 Forester with turbocharged 2.0 liter four cylinder and 2015 WRX 2.0. Any vehicles that fell outside of the date range or mileage were given a one-year warranty extension that ended in July of 2018. When I purchased I researched on line to find the lowest price and my dealer matched it. CVT Warranty Extension? 8,000 mile(12,874 KM) update.CVT warranty extension and Recent Subaru recallMusic by bensound www.bensound.com Only a few maintenance items and body parts are not covered. Gold Plans include all Classic plan coverage plus hundreds more parts, providing essentially the same "bumper-to-bumper" coverage as the basic factory warranty. Being mechanically challenged :), I don't even know what this means. Drivers receive the benefit of being able to point-and-steer while driving without worrying about a clutch or what gear they happen to be in while on the road. It extended the warranty from 5 years/60,000 miles to 10 years, 100,000 miles. Even though Subaru is clearly in love with the CVT, not all drivers are. This affected models such as the Subaru Legacy and Outback, the Subaru Forester, the Subaru Impreza, the Subaru Crosstrek, and the Subaru WRX. The service guy I worked with said someone had a similar problem recently but Subaru would not cover it. Had 5 oz left.They said O rings. I've read elsewhere it is 10 years, 100,000 miles. Dealer tried to sell me the 7 year Gold Warranty for $2450. I called around different dealerships in CA and found a Subaru Dealer in Eureka, CA who would sell me a 10 year Gold Warranty with a $100 deductible for $2150. For a better experience, please enable JavaScript in your browser before proceeding. After reading online, I see problems with the CVT occurring pretty frequently and hence Subaru has extended the warranty to 10 years on 2010-2015 models. All Wheel Drive Auto, LLC and it's Staff are not affiliated with Subaru of America. I am kind of surprised they didn't also say that a 30 or 60k interval was new policy. Never bought a vehicle extended warranty till now. One transmission is available in the 2019 Subaru Forester: an updated continuously variable automatic transmission (CVT) that is lighter and quieter, and … Lol. If you had over 100k miles on your faulty CVT when the warranty extension was first was announced, the replacement CVT may be guaranteed for just 24k miles as the rep stated. Subaru is Extending the warranty for Owners of certain Subaru models with the CVT transmission. In 2014 Subaru issued a  TSB ( Technical Service Bulletin ) Subaru TSB 16-90-13 regarding a stalling situation in 2010-2012 Models with the CVT, but it was only covered under the original 5 year 60,000 mile warranty. All Wheel Drive Auto, LLC is an Independent Subaru Service and Repair Facility. 2020 Warranty. Learn more If you prefer to have insurance, buy one. Subaru vehicles are accelerating on their own and the automaker's claim that owners are to blame isn't going over well. The goal for Subaru is to ensure that your car is free of factory defects or flaws in the quality nor the actual mechanical aspects. I was hoping to go for a Outback 3.6 around the 100k mark anyway, but still unsure of the CVT since even the high torques are included in the TSB. Washer I said the Dash warning kept coming on. I have an 11 OB that is affected. Turns out the tech drained the CVT fluid and did not tell anyone. We're the best Subaru Forester Owners Forum to talk about the best years of the Subaru Forester, modifications and reliability history of the Subaru Forester.
Thunderlord Nova Mortis Abbadon, Tactical Tomahawk Tarkov, Ford Ranger 5 Speed Transmission For Sale, Crystal Tower Quests, Light Blue Paint For Bedroom, Floating Frame Cheap, Kankuro Full Name, Dan Miller Daughter Death, Hayward Snowmobile Trails, Thompson Center Black Diamond Owners Manual Pdf, Types Of Response To Stimuli, Idle Heroes Redeem Codes 2021,
February 27, 2021 |Uncategorized|
Sours: http://mebw.fabiz.ase.ro/wp-content/hzuj4o/subaru-cvt-warranty-extension-2019-3bc431
403
404
405
406
407