If you can sew on a button or use a hot glue gun, you can make this super easy, do-it-yourself magnetic fishing pole game. Even for the craft-impaired, I promise, it won't take more than an hour. If you have older kiddos, have them help you create this perfect busy activity for your little ones.
What you'll Need:
1/2 inch dowel cut to your preferred size. They come in 3′ or 4′, but at Home Depot, they'll cut it to whatever size you want. You could also use a yard stick, or a PVC pipe.
Heavier String. I used home and garden string.
3 Sheets of Felt. You could also use a cardstock paper, but they may not last the test of time.
Flat washers. 
Magnet. I literally took one off of my refrigerator.
Needle and Thread or Hot Glue Gun
Paper
Sharpie
Scissors
What You'll Do:
Step One: Make Your Fish
The easy way would be to just go at it and cut fish shapes out of your felt or paper. If you want to get a little fancy and make specific fish (I HAD to make a walleye), you could easily make a template. Search online for fish outlines (this Pinterest board has great ideas) and either trace the outline onto a piece of paper by putting the paper directly on your computer screen and tracing or print out the outline. Don't forget to scale it to your desired size.
Cut out your template, trace onto your paper or felt, and cut out. You could also decorate the fish. Use stickers or googly eyes, or if you're a brave one, glitter!
Next, you'll need to attach one washer to each fish. I did a few stitches and sewed mine onto where the mouth would be, but feel free to get out the glue gun! Now you have a bunch of little fish just waiting to be caught!
Step Two: Make Your Pole
Cut your string to be a good length. Make sure it's not too long that it drags as they try to catch the fish. Tie one end to the dowel and one end to the magnet as the hook. You have yourself a fishing pole!
And that's all there is to it! This busy game has saved many dinner time scrambles (you know my feelings about making dinner). As we have two of each kind of fish, it's perfect as a matching activity for my two-year-old. For variation, you could make shapes or letters instead of fish and use it as identifying activity. Happy Fishing!
Amy
http://sahlandwhite.com/
A Rochester-area native, Amy is a Midwestern girl to the core. She loves each of the four seasons equally, lives by the "Minnesota Nice" philosophy, and prefers lakes to oceans. Amy always has her hands in a project or two. She knows how to orchestrate one heck of a party and loves planning adventures whether near or far. Her passions also include searching for vintage treasures, tacos, reading, arts and crafts, and trying new things. In her free time, you can find her and her husband, Alex, along with their two-year old son, William (Willy), checking out local events and happenings. You can follow her family adventures on her lifestyle blog, Sahl +White, or on Instagram.
Sours: https://rochestermom.com/life/diy/diy-fishing-pole-game/
A DIY Fishing Game for Pretend Play
This simple DIY fishing game for kids is easy to make with cardboard and magnets. Includes instructions for making your own magnetic fish and fishing rod plus ideas for pretend play. (We used the fishing game with a Fort Magic canoe.)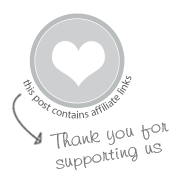 The Fort Magic kit and pretend play go hand in hand in our household.
We usually build something—a submarine, airplane, fort, igloo—that then encourages all kinds of imaginative play over the next few days.
This time the kids started with a pretend play idea (a diy fishing game ) and decided to make something with the Fort Magic kit to go with it.
It all started when Maia and Daphne were sitting on top of the washer "fishing" with a piece of yarn.
They decided to make, first, a fishing pole (dowel + cardboard tube + duct tape + yarn + cardboard hook) then some fish (cardboard with an eye hole to snag with the hook).
There was a lot of creative problem solving that went into the fishing operation (I was in the next room overhearing much of it).
In the end it proved tricky to fish by angling the hook into the eye hole. When I could hear that they were getting frustrated, I mentioned that we had some magnets on the studio shelf, and they were off again. Getting out the glue gun, attaching magnets to the hook and the fish, and then, success!
Their new DIY fishing game worked!
They painted and decorated their fish.
Then they made some more. (I even made a couple myself as my contribution to the diy fishing game.)
How to Make Fish for the DIY Fishing Game
MATERIALS
Cardboard
Scissors
Magnet disks
Glue
Yarn
Wooden dowel/stick
INSTRUCTIONS
First, cut the cardboard into simple fish shapes.
Decorate with paint, drawings, or colored paper.
Glue magnet disks on for the eyes.
Cut a large cardboard fishing hook and glue a magnet on to the end of the hook.
Attach your magnetic hook to a wooden dowel fishing rod with yarn.
Use your new fish and fishing rod to see how many fish you can catch or to play another kind of fishing game!
They fished for a while from the top of the washing machine, then decided they need a proper boat to fish from.
A Boat for the Fishing Game
Fort Magic to the rescue!
They looked at the Fort Magic building ideas, chose the canoe over the pirate ship, and got to work, all by themselves.
Maia, the 9 year old, was directing the whole operation with Daphne, almost 5, the willing understudy.
They counted out the pieces they needed to build the canoe.
Assembled it.
And even made a canoe paddle, following the Fort Magic instructions.
At this point, they called me in to help with covering the frame. As always, we used our collection of play silks and assorted thrifted scarves and attached them using the handy little clips that come with the Fort Magic kit.
I especially like how the large rainbow scarf covers the bow of the boat!
While the canoe instructions included how to make a fishing pole, Maia and Daphne skipped that part since they already had one.
However they decided they needed a sail and, later, a steering wheel.
Finally, the boat was navigated out to the fishing waters…
…and the fishing operation commenced.
They even asked me to video tape the fishing pole in action (um, maybe I'll figure out how to do a video today).
You can buy the Fort Magic kits on Amazon. They also have a 30-day money back guarantee and a full manufacturing warranty on all the parts!
This is post is sponsored by Fort Magic. The Fort Magic fort kit for kids was sent to us for free to try out and review. All opinions expressed are my own. 
Sours: https://artfulparent.com/diy-fishing-game-fort-magic-giveaway/
Have you been searching the internet in hopes of finding an inexpensive way to create an indoor fishing activity? Well, Look no further!
Although this game may not be quite as exciting as zipping through the water in your fishing boat, trying to find just the right spot to cast, it's definitely a step in the right direction.
"Floor Fishing" has proven to be a huge success with both our male and female residents.
The activity is extremely inexpensive to make, which is perfect because that is typically what I'm looking for in a DIY project. The only warning I should offer is that creating this game is somewhat time consuming and repetitive.
I assure you though, as soon as your fingers stop being sore from attaching 200 zip ties through pieces of foam noodles, and all of the tiny burns from the hot glue have healed, it will be well worth it!
Happy Fishing!
What you will need:
Pool Noodles (3 green, and 2 orange)
200 Zip Ties (If you make 'seaweed' you will need a little more depending on how many hooks you add to them)
4 Plastic Hangers (preferably the same colour)
A Children's Sized Fishing Rod
200 Googly Eyes
Heavy Duty Wire Cutters
Knife
Permanent Marker
Glue Gun and Glue Sticks
Electrical Tape
Step 1
Cut pool noodles into 3 inch sections. You should end up with 20 'fish' per pool noodle.
Step 2
Insert 2 zip ties, one on each side of the pool noodle sections that you will be using as 'fish'.
If you'd like to make the game slightly more challenging, you can put aside some green pieces to use as 'seaweed'.
*To make the seaweed, attach extra zip ties to some of the green sections, and skip Step 3.
Step 3
Use a glue gun to attach googly eyes to the 'fish'.
*TIP: use a small amount of hot glue, and dab it on the back of the googly eyes, then attach to the pool noodle. If you are not careful during step number 3, the hot glue may melt into the pool noodle.
Step 4
Use a permanent marker to write assorted point values on the inner edges of the 'fish'.
Orange fish should range from 5-25 points.
Green fish should range from 30-50 points.
*For some extra excitement, add a few green 'trophy fish' worth 75 and 100 points.
Step 5
Cut the top hook sections off of 4 plastic hangers using heavy duty wire cutters.
Step 6
Use a glue gun to attach the hanger tops back to back, in order to replicate the shape of a 4 prong fishing hook.

Step 7
Attach 'hook' securely to fishing line using a series of knots, then wrap the top of the 'hook' with electrical tape to ensure that any sharp edges are concealed.
How To Play:
Set residents up in either a large circle, or a line. Spread the 'fish' out in a scattered line in front of the resident who is getting ready to cast.
On a players turn, they will cast and reel in as many times as it takes for them to catch something. If they hook, and manage to reel in more than one fish on a single cast, they receive the combined score of the fish.
If a player catches a piece of seaweed, it is worth zero points. Seaweed counts as a catch, therefor if the resident catches a piece of seaweed, and nothing else, they receive a score of zero, and it becomes the next players turn.
If possible, use a large dry erase board, draw a chart, and track resident scores. Keep residents updated as to who appears to be in the lead, and encourage them to try to catch up to that player. You can play as many rounds as you would like, and when you are finished, the winner is determined by the player who acheived the highest score of all of the rounds combined.
*TIP: Some residents may find it challenging to cast the line. You can accommodate these residents by releasing the line for them, and placing the hook on the ground at the end of the row of 'fish'. Once you have done this, the resident simply has to reel in the hook, and hope to catch a 'fish'.
---
Products Links
---
Disclosure: Products listed on this page are sold through Amazon.com. As an Amazon Associate I will earn a commission from qualifying purchases. Please note that this is at absolutely no additional cost to you, or your organization.Thank you for taking the time to support this blog.
Ugly Stik Dock Runner Spinning Combo
---
8″ Self-Locking Zip Ties Multi Color
---
Foam Pool Noodles, 4 Piece
---
Wiggle Eyes Multi-Pack, 500-Piece Pack
---
Adult Plastic Hangers – Really Red 10-count
---
Sours: https://memorycarematters.wordpress.com/2019/02/03/best-diy-fishing-game/
Easy and cheap DIY Fishing Game!
Alas, the ropes only cut harder into the body. From fear of being exposed, belated remorse and shame, from useless attempts to free the already wet gag, saliva swelled and began to block his breathing. I clenched my teeth harder, gripping the slippery gag and swallowing convulsively, began to suck on the kitchen rags.
For game adults fishing diy
But at that time, getting a kiss "there" was considered a special favor, and Henrietta pampered me with it much more often than I did her. In our connection, she was who I wanted to be in relation to Marie. She replaced the man.
DIY MAGNETIC FISHING GAME- DIY KIDS GAMES -SUMMER CRAFTS - FELT CRAFTS
"And there will be someone else?" If he has enough of you, he will not, if not enough, other girls are possible. For a week he invites you to be his wife. Sarochka, Oksana suddenly burst into tears, no longer embarrassed by me, why did I feel so good with him.
You will also like:
Uncle Misha tried very hard, fulfilling orders, put all his heart and souls and thieves praised his work. When this happened, Uncle Misha himself did not notice. But one day he caught himself thinking that he was secretly admiring the Gyrfalcon.
4474
4475
4476
4477
4478