Is It Better to Rent a Townhouse, a Condo or an Apartment?
Whether you're renting your own place for the first time or are moving again, you're probably looking at various rental options. Perhaps your first thought was to rent an apartment. However, townhouses and condos are also available to rent. Now that you know what some of your options are, learn more about the differences and compare the advantages, disadvantages and costs.
Requent Rental Info
What's an Apartment?
The main difference between a townhouse and an apartment is its structural management and organization. Townhouses are free-standing and give the impression of being a traditional house. An apartment is a unit in a larger building that encompasses a community all inside the same walls. There are multiple tenants, all managed by the same entity with the same regulations for everybody. Most renters live in apartments.
Advantages of Renting an Apartment
The biggest advantage of renting an apartment is cost. For several reasons, renting an apartment versus a townhouse or condo might be less expensive in the long run. Renting an apartment for the first time can be scary — more so when you learn that you should make at least 40 times the rent in annual wages. Yet renting an apartment as opposed to a condo or a townhouse can reduce the number of expenses you pay and the cost of those expenses you do have. Here are some of the other benefits of renting an apartment:
Maintenance: Low maintenance is one of the primary reasons to rent an apartment. Home repairs can be expensive, but when you rent an apartment, the owners and managers are responsible for maintaining the property. You might have to replace lightbulbs, but fixing a broken pipe or making sure the heater is running properly is the management's job. These services are provided free of cost.
Utilities: Another pro of renting an apartment is that utilities could be included in your rent. If so, you won't need to worry about other bills, and you might spend less than renting somewhere similar where utilities aren't included.
Amenities: Some amenities are often available, such as laundry facilities or a community room. Amenities are usually included in the rent and could be less expensive than finding the same facilities outside of where you live. For example, you wouldn't need to pay for a gym membership if your apartment has a fitness center. The location alone will save you travel costs.
No HOA fees: Because all the apartments at a particular property are owned by the same entity, there is no homeowners association (HOA) and, therefore, no HOA fees. While an apartment might have utilities and amenities, you'll never have to pay for community repairs or upkeep. Rent is your only responsibility.
Apartments are more systematic and usually more organized than other rental types, so this can take a lot of stress off your mind if you plan to rent long-term. They are generally less demanding for renters to manage, and many options are available. If frequent upkeep and budget are some of your primary concerns, then renting an apartment could be right for you.
Disadvantages of Renting an Apartment
Most of the disadvantages of renting an apartment relate to management's rules. Apartments are, after all, part of a community, and property managers want everybody on the same page.
Pet policies:No pets is a common rule in apartment buildings. Pets can be messy and may not like limited space, so many landlords don't allow them at all. Others have a pet deposit or additional monthly fee. If you have a pet, be upfront about it and be prepared to pay a little extra for apartments that allow pets.
Limited customization: Renting an apartment typically means you are limited when it comes to customizing your space. Likely, you cannot paint or replace too many things. This might not seem like a big deal, but if you are a free spirit or DIY connoisseur, it could be.
Size: Apartments tend to be smaller than the average townhouse or condo. The living space is usually not very spacious in an apartment. You shouldn't expect a formal dining room or a yard at an apartment.
Renting an apartment is good if you want to keep costs low and don't spend much time at home. If you're more of a homebody, renting a townhouse might be better for you.
Average Costs of Renting an Apartment
The cost to rent an apartment will likely be less than the cost to rent a townhouse or a condo, but prices can be higher or lower depending on where you rent. Cities and urban areas typically have a higher cost of living, while suburban or rural areas are usually cheaper.
What's a Townhouse?
Fewer renters are interested in townhouses. There are many differences between a condo and a townhouse, but both are two of the least popular rental options. However, townhouses can be the compromise between wanting to live in a single-family home but not wanting to move to the suburbs. The architecture of a townhouse sets it apart from a condo or an apartment. They often include a small yard, a garage and at least two stories, but share at least one wall with the neighboring house. This shared wall is what distinguishes townhomes from detached single-family homes. They are sometimes called row homes because of this arrangement.
Advantages of Renting a Townhouse
The main advantage of renting a townhouse is the change in lifestyle. Renting a townhouse is similar to renting an apartment, except you may be responsible for HOA fees. Living in a townhouse is comparable to owning a home minus the mortgage loan. This means more space, fewer restrictions and a taste of suburbia, among other things.
Size: A townhouse is larger than an apartment. Townhouses can be two to three stories high, giving you lots of space for dining, entertaining and storage. Most townhouses also include areas for outside activities, such as grilling, barbecuing or playing games in the yard.
Pets: Because a townhouse is meant to be more like a traditional home — and typically has a yard — they are more likely to allow pets. Check with the homeowners association or management to be sure.
Privacy: Townhouses offer more privacy than an apartment or a condo would. With apartments and condos, you typically share a ceiling and floor with other tenants in addition to the left and right walls. Given the row by row line-up of townhouses, tenants only have to share a wall on either side with their neighbors, and these walls will likely be soundproof. You may not want to throw a party mid-week, but playing some guitar in your room probably won't stir up any complaints
Amenities: Like apartments, many townhouse communities come with amenities, including trash removal, swimming pools and gyms.
Neighborhood: Being part of a traditional neighborhood is another benefit of living in a townhouse. Townhouses often have a closer sense of community than is standard for an apartment or condo. It is normal to feel isolated initially, no matter where you move. Renting a townhouse might be right for you if this is one of your fears. In a townhouse community, you're more likely to interact with neighbors and make friends.
Consider renting a townhouse if you cherish traditional values, a relatively quiet home life and an ample amount of space, but you aren't ready to commit to buying a house yet.
Disadvantages of Renting a Townhouse
The greatest disadvantage of renting a townhouse is dealing with the management of space. As townhomes offer the feeling of homeownership, you'll want to consider a few extra things associated with maintenance and living space. For this reason, it is easier to rent an apartment than to rent a condo or townhouse. Renting a townhouse is only a good idea if you can handle something quite similar to a home and that neighborhood that comes along with it.
HOA fees: HOA fees often cover things like landscaping, exterior maintanence, insurance and storm damage repairs. This can be convenient or a nuisance. Often your landlord may include these fees in your monthly rent, but it is something to consider either way if you are concerned about your budget.
Responsibilities: Townhouses, unlike apartments, might include a backyard or front yard. While your landlord can cover maintenance in the home, you should inquire whether you are responsible for the yard and the exterior of the townhouse or whether an outside party handles it. Townhouse residents are sometimes expected to maintain a certain standard and uniform appearance for their townhome. You may be obligated to shovel your driveway or restricted in what kind of holiday decorations you can put up.
Restrictions: Because of the homeowner's associations, you'll be obligated to follow a set of rules for the neighborhood. There are often restrictions on parking, pool hours, renovations and any other change that can affect how the community is standardized.
Utilities: Since a townhouse is more like a traditional home, renters are usually responsible for paying for utilities. Be prepared for higher utility bills than in apartments since there is more space to light and heat. The HOA may include some utilities in the monthly fee.
Renting a townhouse comes with many benefits, but replicating homeownership can be costly and comes with many responsibilities. Before you move into a townhouse, make sure you're ready.
Average Costs of Renting a Townhouse
Renting a townhouse is usually more expensive than an apartment or a condo because you get so much more space. Again, actual rent prices vary based on location. Townhouses can also be more expensive because of the additional HOA fees.
What's a Condo?
Wondering whether to rent a condo or apartment? There's little difference. The only difference between an apartment and a condo has to do with ownership. Condos are privately owned by individuals. You as a tenant rent from that individual rather than a professionally managed corporation. Physically, most condos aren't very different from apartments. A condo can be a promising alternative if you find that apartments are too restrictive and townhouses are too much effort. Very few renters rent condos.
Advantages of Renting a Condo
The advantages of living in a condo are directly related to its management. Working with a private owner affects how issues are treated and how comforts are offered. Renting a condo is right for you if you favor a personal touch.
Style: Condos are inclined to have character. Your landlord likely lived in the condo at some point and may have decorated with a unique taste compared to the often generic setup of an apartment. Altering the interior of your space is typically less restrictive in a condo. Especially if you're a long-term resident, your landlord may be willing to let you paint or make other adjustments that fit with your personal style.
Personability: This personal touch comes with a personal relationship with your landlord. Interacting with an individual rather than a management company can be rewarding. Making accommodations can be effortless with a compassionate person. It can be less unnerving than confronting somebody official who walks around with a rule book.
Care: The personability of the place might also prompt your landlord to take special care of it. You can get the attention of the owner without much trouble because your landlord cares about everything looking good and working properly just as much as you do. A private condo may have regular carpet and wall cleanings, for example. This surpasses conventional care.
Quality: A reputation for luxury follows condos. Condos were built to be owned, so appliances are high-quality, the walls have a neat coat of paint, floors are shiny. Renting a condo means these luxurious commodities are all available to you.
Amenities: Condos can also have amenities just like apartments do. Pools, gyms and community rooms are often available for tenants.
Deals: Condos come with a fixed advantage. The singular nature of condos gives prospective tenants a lot of breathing room when negotiating costs. Apartments have more availability than condos and are in high demand year long. Condos, conversely, are never in excess. Granted, some condos cost a little more than your average apartment, but if you have the funds and just want to go a bit lower, the owner may bargain with you if they are not looking to make a huge profit. Many people think that condos intrinsically cost more than apartments. However, in the same area, condo rates are typically similar. Finding prices that match what you can afford on an apartment is another reason to rent a condo instead.
Condos can be a great choice if you have a talent for compromise and negotiation and can effortlessly haggle with an individual landlord. Once you reach an understanding, you can afford some independence in your own living space, with less responsibility than renting a townhouse might allow for.
Disadvantages of Renting a Condo
The disadvantages of renting a condo stem from the same origin as the advantages of renting a condo — individuals. When working with individuals, there is not a set of foundational guidelines that condo owners are entrusted with to conduct business. Everything is case-by-case.
Although the free rein of condos makes them highly desirable among some renters, many of their advantages can easily become disadvantages. Without adequate research, renting a condo may be like tossing a coin.
Limited maintenance: In condos, there is not a corporate entity providing 24-hour supervision. If something goes wrong in your apartment, there is always somebody to take care of it. With a condo, you have to work with the schedule of the condo owner, if doing repairs is even a mutual agreement. Since condos are not regulated the same way as apartments, your landlord could decide not to be responsible for the maintenance or upkeep of the property. The owner is hopefully invested in the property, but often not without a price.
Lack of availability: Earlier we talked about homeowners associations. Your condo search may be disappointing when you find that the HOAs of many condominiums ban owners from renting out their property. Needless to say, this takes most condos off the market.
Cost: Owners want the rent to cover their costs for owning the condo. To break even, rent has to be higher than the monthly cost of the mortgage, insurance, HOA fees and taxes. Ideally, the owner will make a profit as well.
Level of professionalism: Your landlord may not have professional experience in renting out properties. This is the ultimate disadvantage of condos and why most people will choose to rent an apartment or townhouse. There is a dependability that comes with relying on a well-established company that excels at renting out property. Routine procedures and historical success are valuable virtues in any endeavor and are paramount in a rental search.
Average Costs of Renting a Condo
Condos often cost less than townhouses and, contrary to popular thought, can be similar in price to apartments. But it isn't always so. The most significant factor after location is size. A condo downtown will cost more than one in the suburbs, and a larger condo will cost more than a smaller unit.
Find Your Next Home at Triple Crown Corporation
Deciding where to spend the next year of your life is not easy. You may be struggling to choose between a townhouse versus an apartment versus a condo. All three options come with plenty of pros and cons, after all.
Instead of asking, "What's better?" ask, "What's right for me?" An apartment for the budget-friendly. A townhouse if you need more space but hate the suburbs. A condo for a nice in-between. Think about what makes a home special to you.
If you think a townhouse or apartment could be right for you, check out our rental communities. Triple Crown Corporation has more than a dozen professionally managed properties, so you're sure to find one that fits you. Many of our properties allow pets and include appliances such as a washer and dryer. Many of our luxury townhomes feature fireplaces and vaulted ceilings. See if renting one of our apartments or townhouses is right for you!
Share:
Sours: https://www.triplecrowncorp.com/renting-townhouse-vs-apartment/
DELIVERING THE BEST IN LUXURY Phoenix Condo Rentals
Phoenix
Condo Rentals
Featuring 1,2, and 3 Bedroom Floor Plans with Full Gourmet Kitchens
Prime Desert Ridge Location | Free High Speed Wi-Fi
Contact to Lease
Maximize Your Stay in Our
Luxury Phoenix Condo Rentals
Full Gourmet Kitchens | Spacious Living and Dining Areas | Private Bedrooms
Contact to Lease
The Best Phoenix Condo Rentals
Shopping, Dining, and Championship Golf
steps from your Door
Adjacent to Desert Ridge Marketplace™ and High Street™
Explore Toscana
APARTMENT STYLE CONDOS LOCATED IN THE HEART OF DESERT RIDGE
PRIME NORTH PHOENIX LOCATION
Experience the ultimate North Phoenix location at Toscana Condo Rentals near
Mayo Clinic Phoenix, WestWorld of Scottsdale, and the Wildfire Golf Course.
OUR LOCATION
Experience Toscana Condo Rentals at Desert Ridge, North Phoenix's premier luxury condos. Located just on the border of the prestigious Scottsdale area and close to all of Scottsdale's best shopping, dining, and golf. Surrounded by two championship golf courses at Wildfire's Golf Club and two renowned shopping and dining centers, High Street® and Desert Ridge Marketplace®, Toscana is the premier destination for Phoenix / Scottsdale travel.
Toscana offers Exclusive Amenities and so much more than other Phoenix condo rentals.
Condos for rent in Phoenix AZ
Why choose standard Scottsdale and Phoenix condominiums when you can include all the comforts of home with in a fully furnished condo at Toscana Condo Rentals. Our Phoenix condo rentals offer spacious 1, 2, and 3 bedroom condos with full gourmet kitchens, spacious living and dining areas, private bedrooms and baths. Our prime Desert Ridge location in North Phoenix places our condominium within walking distance to world-class dining and shopping. As well as, in close proximity to Mayo Clinic Hospital Phoenix
Experience Toscana Condo Rentals - Phoenix Condo Rentals
Experience Phoenix the way it was meant to be. Our apartment style condos offer secure, underground parking, high speed Wi-Fi, short term leases, and corteous on-site staff to help ensure that your stay is comfortable.
Explore Phoenix & Scottsdale
Our luxury condo rentals in Phoenix put you in the heart of all Scottsdale has to offer. Our Phoenix luxury condo rentals puts you within 30 minutes of all the attractions and major events in Phoenix. Toscana is the PERFECT Scottsdale destination for singles, couples, and families alike.
Toscana VIP Club
Explore N. Phoenix in style with the Toscana VIP Club Program offering special discounts on area dining & attractions.

The Toscana Experience
Relaxing Outdoor Space
Lush landscaping and meandering trails provide a serene backdrop to our Scottsdale condos and your Arizona extended stay. Well-equipped outdoor kitchens and barbecue grills are ideal for al fresco dining in the cool desert evenings.
Three Resort-style Heated Pools
Toscana's resort-style pool and sundeck will be your favorite spots to bask in the warm Arizona sun. Go for a refreshing swim in the heated pool and whirlpool - the ideal way to unwind after a day exploring Scottsdale and Phoenix attractions.
Three Luxury Club Houses
Gather for family time in the Club House Media Center and Billiards & Game Room.
Two On-site Fitness Centers
Maintain your healthy routine with our fully-equipped on-site fitness center and tennis courts. Featuring cardio and weight training equipment and his and her steam rooms with private lockers, Toscana supports your healthy lifestyle.
Testimonials
Amenities were amazing.

So much to do right there on site. This is a perfect place to bring a family with children. My husband & I were thinking how much our grandchildren would have enjoyed everything you offer.
R. Mocny - January 2016 Guest
Condo was larger and nicer than my own home! Walking distance to 2 amazing shopping complexes. I could spend a month at Toscana and not spend a dime on gas! I will definitely be staying here again next time I go to Phoenix area.
Previous Guest
GREAT LOCATION

Good location close to shopping and restaurants and 1/2 hour to airport.
troy - Grand Prairie, Alberta
Read more Testimonials from Toscana Residents
Our Location
With numerous things to do near your Phoenix condominium, your Arizona days can be as active or relaxed as your mood. From the moment the sun rises over the Sonoran Desert until long after it sets, North Phoenix offers exciting attractions, world class dining, championship Arizona Desert golf courses, and nationally acclaimed events.
Explore more around Toscana
2016 Toscana Condo Rentals© | Website Development & Search Marketing by All Things Hospitality
Sours: http://toscanacondorentals.com/
Apartments vs. Condos: 6 Ways They are Different
When searching for a place to call home, you'll see a variety of listings available for rent. The differences between homes and apartments will be obvious, but what about the difference between an apartment and a condo?
They may seem similar when it comes to specs or monthly rent, but there are actual differences between the two property types. These are significant enough to affect how your home, and the building it's in, operates on a daily basis, so they're important to understand.
1. Ownership
The difference in ownership between condos and apartment buildings is the most significant distinction. It's something you'll notice in a rental listing.
Apartments
According to Statista, there are a little more than 43 million renter-occupied housing units in the U.S.
Ownership of an apartment differs from that of a condo because an entire building typically has one owner in an apartment complex. You'll either interact with them or you'll work with a management company, who handles the tenants for the entire building. Most renters fill most units within an apartment building, so you'll be on the same page as many of your neighbors.
Condos
Condominium units differ in ownership from apartments because each condo typically has a unique owner. All the homeowners within a condo building will share responsibility for common areas, but the individual units are separate. There may also be a Homeowner's Association to manage building fees for the upkeep of areas outside of individual units.
Because each unit has a different property owner, you'll get a unique experience renting from unit to unit. This means you could stay in a condo building even if you have a bad experience with a property owner. Simply switching to another unit to rent can give you a totally different renting experience.
2. Maintenance
It's all about who's managing the maintenance of your apartment or condo that can lead to differences between the two types of units. The biggest factor with maintenance is how quickly your issue gets handled, and sometimes, it can actually take longer in a condo.
Apartments
When an apartment repair goes beyond what you're able to handle, the first step is contacting your property owner or management company. They're usually quick to respond, especially if it's an issue that can impact other units in the building.
If you end up somewhere with a dedicated maintenance staff or a place with on-call maintenance, your issue can get resolved even faster. This is a huge perk for apartment dwellers.
The drawback to maintenance within an apartment vs. condo is the number of rules for repairs. If certain things break and need replacing, you most likely won't be able to change up the faucet or appliance yourself.
Your property manager will have certain standards to maintain to create a consistent look throughout the apartment building. This can mean having to report maintenance issues you would typically handle yourself.
Condos
In a condo, maintenance is the responsibility of each owner. While they might respond to your issues faster since they're not managing an entire building of units, it can just as easily take them longer since they have to secure an independent vendor to make repairs.
For issues in any common areas, the homeowner's association is often in charge of managing maintenance. If you have anything to report, you should contact them since they'll have protocols in place for issues in those areas.
3. Fees
There are always fees when you sign a new lease. The amount you have to pay in an apartment is pretty standard, but that's not always the case for condo rentals.
While your property owner should make you aware of fees upfront, it's important to ask if you're uncertain about how much money you should bring when you sign your lease.
Apartments
The standard apartment fees include first and last month's rent and a security deposit. If you're bringing a pet into your new home, a pet fee is usually added to this initial payment.
Security deposits are usually equal to one month's rent, which means you'll need three times your monthly rent when you sign your lease. Your pet fee or deposit, if applicable, will vary in price, but is there to cover any extra maintenance from pet wear and tear after you move out.
The other fee you may not think about is the application fee. This comes even before you get to the lease signing. According to Kaycee Miller from Rentec Direct, the application fee covers a few essential services, including:
Running a credit, criminal and eviction reports establishing that you're a good renter
The administrative costs associated with verifying income, employment, rental history and references
Condos
Condo fees are up to each unit's individual owner so they can vary. You may have to put down a security deposit, but no pet fee since they're pet owners themselves. You may also be able to negotiate whether you put down first and last month's rent and a security payment if that's more than you're able to provide.
The only unique fee you may end up paying relates to HOA fees. These can be due monthly or annually and the condo owner may incorporate it into your rent or ask you to pay it while you're occupying the unit.
"HOA fees typically cover the costs of maintaining the building's common areas, such as lobbies, patios, landscaping, swimming pools and elevators," says James Chen from Investopedia. HOA fees can range from $100-700 per month based on what level of service the company provides and what type of amenities are included.
4. Units
The layout of individual units between apartments and condos may not feel too different. If you're looking for a one-bedroom, it's a guarantee most options will have a bedroom, bathroom, kitchen or kitchenette and living space.
What varies more is the number of upgrades. Because condos are individually owned, you've got a better chance of things being a little more high-end.
Apartments
Units within a single apartment building will often have a cookie-cutter design. All the one-beds will look similar, as will the studios or two-bed units. A building with units of all the same size can rotate through two or three layout options much like the homes in a planned community.
If you're looking at a lease in an older building, you may get more variety in layout, but not as many upgrades as you'd find in a condo where it's less expensive for individual owners to make improvements in their own unit.
Condos
There are a few probable similarities between a unit in an apartment building and a condo. "A condo offers some similar aspects of apartment living. For instance, many condos are adjacent to others, so owners often share a wall and live in…proximity. And if you live in a high-rise building, your condo may be located above or below someone else's home," says Geoff Williams from U.S. News and World Report.
However, condos often vary on the inside from unit to unit since owner preference will influence appearance. Flooring choices, countertop materials, even cabinet built-ins will vary.
Condos can have more upgrades because the owner wants to keep the unit ready to sell just in case. They may also be more amenable to your suggestions for improvements if there's something you'd like to change while you're living in the unit.
5. Amenities
There's often not much difference between what amenities can be available in both apartments and condos. There's a pretty standard list.
More variations exist in this area when comparing apartments and condos to themselves. This is because the amenities you get are often based on when the building was constructed and how high-end the building is.
Apartments
It's hard to nail down a list of amenities you'll find in every apartment building. There isn't much consistency. It's also hard to say that a certain amenity is always free. Here's a list of the most common amenities you're likely to find in an apartment building:
Free parking
On-site laundry
Pool
Gym
Community room
There's also a chance that an apartment building won't have any amenities, or ones that are too poorly maintained to get used. If on-site laundry or a pool are deal breakers for you, make sure you check out the spaces before you sign the lease to ensure they're up to your standards. Apartment amenities may be included in your rent price, but certain amenities might cost extra.
Condos
A condo building will most likely have all the apartment amenities listed above, but will often throw in a few more like a:
Park
Playground
Pet area with services like dog washing
Car wash
Some luxury apartments may have these types of amenities, too, but they're more common in condos. Generally, the amenities in a condo are covered under an HOA fee, which could either be the owner or renter's responsibility, depending on the lease.
6. Rental policies
Who enforces the rules and regulations within your building can be yet another difference between apartment and condo. Each type of home, though, will have these written into your lease that you need to follow.
Apartments
A property manager handles the enforcement of all the building rules in an apartment. They'll also handle any complaints. The same rules apply to every unit and consist of things like noise restrictions, pet or guest policies and the need to have renters insurance. There may even be restrictions against painting or putting holes in the walls. Failure to follow these rules can lead to serious consequences.
Condos
HOA guidelines create the rules for common areas in a condo. They're often similar to those in an apartment building. You can find specifics in the condo association covenants, conditions and restrictions or CC&Rs. You should make sure you have a copy when you move in since you're also expected to follow these even though you're only a renter.
Any additional rules within the unit itself will come from the owner and can differ from unit to unit. You may end up with a stricter property owner with more rules, so make sure you carefully review your lease.
How to pick between the two
Knowing apartments from condos before going through listings can help you narrow down your search. This is especially true if living in a city where there's a hefty combination of the two up for rent.
While differences are often slight, it's important to find options that align with your preferences in how the unit is managed and what amenities are available.
Comments
comments
Sours: https://www.apartmentguide.com/blog/apartment-vs-condo/
Fully Furnished Downtown Vancouver Chic 2 Bed 2 Bath Condo for Rent - Pure 1503
for rent condo style apartment toronto
Studio ApartmentforRent at 70 Spadina Rd, Toronto, ON...
FEATURED
7
Studio ApartmentforRent at 70 Spadina Rd, Toronto, ON...
Toronto Map
...rent and $200 VISA card* Convenient access to a wide variety of restaurants, transit options, cafes, retail stores, and bars. In close proximity to University of Toronto, George Brown College, Royal Ontario Museum, Yorvkille, Mink Mile, Christie Pits...
Harrison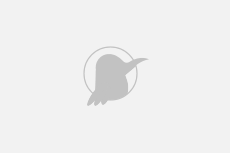 11
Harrison
Toronto Map
...rental property around. Because this is where you can live in condo quality style, while enjoying wonderful added benefits such as amazingly affordable rental prices. The exceptional features and finishes with superior building amenities including a...
Harrison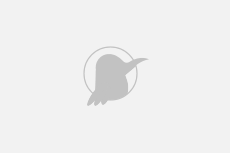 11
Harrison
Toronto Map
...rental property around. Because this is where you can live in condo quality style, while enjoying wonderful added benefits such as amazingly affordable rental prices. The exceptional features and finishes with superior building amenities including a...
Harrison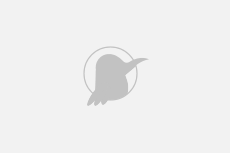 11
Harrison
Toronto Map
...rental property around. Because this is where you can live in condo quality style, while enjoying wonderful added benefits such as amazingly affordable rental prices. The exceptional features and finishes with superior building amenities including a...
Sours: https://www.nuroa.ca/rent/for-rent-condo-style-apartment-toronto
Style apartment rent condo for
Manhattan Condos for Rent
Manhattan Condos for Rent
At the heart of the city lies Manhattan, which is known as quintessential New York City. It is the most famous area of the city, and the one most captured on film, television, and in pop culture. It provides its citizens, as well as tourists, with the most opportunity for diversity—of people, of things to do, of opportunities. It has the most museums, theatres, and world-renowned landmarks of any other borough, as well as the most convenient mass transit.
$85,000 furnished
$16,500
$14,500
$14,000
$12,500
$10,995 furnished
$9,500 furnished
$9,500
$9,500
$9,500
$8,850
$8,500
$7,500
$6,500
$6,500
$6,200

Caledonia with View!

$5,950 furnished
$5,500

Chelsea Green One Bedroom

$4,995
$5,100
$4,850
$4,000 furnished

UES FURNISHED ONE BEDROOM

$4,000
$3,800
$3,250

Studio on Central Park

145 Central Park North Unit 1A

$3,450
$2,500

FABULOUS STUDIO UWS

$1,900
$2,650
$2,600 furnished
$40,000 furnished
$22,500
$22,500
$22,000
$21,000 furnished
$16,500
Licensed Real Estate Broker NY, CA, FL, CT, NJ, CO, UK·
Tel: 800-330-4906·© 2001-2021 Nest Seekers LLC
Sours: https://www.nestseekers.com
21sqm Studio Condo Make-over for Student Rental
I looked around. - I hope they are not going to give birth to us yet. Marina. - Hera looked at me reproachfully and pinched my ass.
You will also be interested:
"Nastya got it, let him sleep, there is still Galina or granny," I thought. But I didnt want to disturb the granny once again - she had already experienced so much, even if she was resting for. Now.
43
44
45
46
47