50 Unique Braid Styles for Women to Copy This Year
Braided hairstyles are by far the oldest way to style your hair. Women all over the world use braids to protect their beauty from environmental damage as well as show off their wild imagination.
Get inspiration and find a way to express your creativity through one of these sophisticated yet not so hard to recreate hairstyles!
1. Top Knot for Small Braids. One of the sweetest styles to get that extra height. The look starts with small box braids leading to a chunky, statement-making bun.
2. Medium Box Braids. Braided hairstyles for black women are a great chance to show your creativity! Alternate box braids with delicate curls. You can also play with your parting and try different patterns to diversify your braids hairstyles 2021.
3. Upside Down Chunky Braids with Buns. Multiply your favorite braid-to-bun and get a cute crown updo. Easy and showy!
4. Afro Updo with Braids. This stunning updo gives a whole new twist to afro hairstyles. Braids for black women can be incorporated into any hairdo of any length and they really bring extra something to your look.
5. Pulled-Back Cornrow Braids. When it comes to African braids, a variety of shapes and patterns is impressive. Look at this stunning lady and save the idea for inspiration!
6. Classic Box Braids for Women. Even the most basic braids will ooze special charm when an African American woman wears them. So, if you are going for classic braided hairstyles, fear not: you will shine bright!
7. Bob Braids with Beads. Short-haired ladies can wear their braids as proudly and loudly as their long-haired sisters.
8. Asymmetrical Braids and Curls. Who said you shouldn't mix braids and curls in natural hair braid styles? Leave that misconception behind and try this cute hairdo instead! The style will look gorgeous in the shape of an asymmetrical lob.
9. Thick Twisty Braids. Show your luxurious braids to the world with one of the most sought-after braided hairstyles for black girls. Not many braid styles can boast such perfection, so this one is a gem!
10. Tribal Braids with Gold String. Pay your respect to the African heritage with tribal braids. These are effortless to wear and you can spice things up with some statement beads or a gold string.
11. Mighty Mohawk. Work this bold hairstyle if you need a strong height boost! A thick braided Mohawk with undercut sides and back is a wonderful way to rock braids for black women.
12. Neat Thin Cornrows with Accessories. This is one of those black braided hairstyles that will be forever a favorite among women. Beautiful thin bob braids dressed up with golden accessories are truly a royal mix.
13. Snail Braid Updo. Sometimes all you can wish is a simple style for your formal event. The low braided bun can be done with extensions, so you can wear it even with short hair.
14. Braided Bun with Curvy Partings. This bun is amongst fancier ideas of braid styles for women. Work your way up to the thick bun with thin cornrow braids, repeating the curved partings around your head.
15. Cornrow Braids with Twisted Ends. Keep your natural hair protected with this hairstyle! Let your curls stay safe and accumulate strength while looking dashing with these fun braids and thick twists.
16. Crown Braid. Feel regal with this queen-worthy hairstyle that's ideal for black girls! There are many types of braids, but when a halo-like braid wraps around your head, it's hard not to feel special.
17. Protective Braids for Women. Help your hair maintain health and glow with professional protective braids hairstyles in 2021.
18. Lemonade Braids with Pink Highlights. Lemonade braids are fancy and simple at the same time. If you want to amp up their fancy factor, opt for a pretty hair color, and you are ready for both a casual brunch and a professional interview!
19. Afro-Pony with Braids. Thanks to African-American heritage, today's black braided hairstyles bring so much creativity to the streets. Update our all-time favorite by mixing thin and thick cornrows, sleeking the sides and puffing up your pony.
20. Braids and Curls. Wear your mane loud and proud with this chic style for short curly hair. Look put-together by braiding one section of your hair and let the rest of it bounce freely.
21. Thick French Braid Updo. Hide the ends of your fragile natural hair by braiding it. This simple braided updo is a quick and elegant fix for those days when you want to look put together with no effort.
22. Two Braids and a Braided Halo. Achieve this truly magnificent powerful look by braiding up from the nape to the crown and finish with a lovely "halo" sitting right at the top of your head.
23. Cornrow and Twist Braid Mohawk. Get a whole head of braids and blend the two most popular types of plaits – cornrows and twist braids.
24. Two Braids with a Creative Pattern. There is so much room for imagination when it comes to braided hair. Find a pattern to your liking and repeat it for that "wow" effect!
25. Black and White Braids. Mix tight and loose, black and white in your braids for a cool look. For something different, experiment with colorful extensions.
26. Half-Braided Hairstyle. Look beach-ready with this stylish hairdo. Insert shells or whichever beads you like into your braids and leave the rest of your hair curly and free.
27. Wrap-Around Braided Pony. Ponytails with single braids are always a good choice to keep the hair out of your face. The simple wrap-around pony looks very classy.
28. Bob Braids for Natural Hair. Being a great choice for short hair, bob braids are fun, easy, and comfortable!
29. Crown Bun. Some funky black and blonde dookie braids are a good braided idea if you prefer individual braids. With thick braids holding the "crown" you will wear this updo for days!
30. Cornrows and Knotted Buns. Imagine turning a basic everyday hairstyle into a head-turning look! Simple cornrows topped with two cheeky buns make for a great casual updo.
31. Braids with Heart-Shaped Design. Not only for Valentine's Day – this cute design will attract everyone's attention.
32. Big Braids. Tame your unruly curly hair with these chunky long braids. They are easy to put together and will help protect your hair from breakage. Definitely one of the best braid styles to try.
33. Intricate Geometric Braided Hairstyle. Stand out with angled partings, cute hair pieces, and a braided top knot! This look is perfectly sculpted and spiced with accessories.
34. Cornrows for Long Hair. Color adds interest to your long plaits while wrapping a scarf that matches your outfit or hair color does wonders for the overall look.
35. Low Braided Bun Updo. Protect your natural black hair with a few tight braids easy to wrap into a bun. A bright or subtle color accent won't hurt.
36. Trendy Braid Designs. Braids give you endless possibilities for creativity. Swirl, twist, wrap. Enjoy it!
37. Box Braids with Creative Undercut. How about colorful box braids with a bold undercut for a sweet summer hairstyle?
38. Side-Swept Knotless Braids. Rock dynamic knotless braids, swept over to one side and boasting extra length.
39. Goddess Braids. Can't ever go wrong with simple neat rows. These protect your hair from damage and also look very cool and sleek!
40. Small Box Braids with Ombre. Channel your inner Beyoncé! Use extensions for the extra-long effect.
41. Fancy Cornrow Design. Use this bold hairstyle to make a strong statement. Added hair will provide thickness and length, while the creative parting is the cherry on the cake!
42. Feed-In Ombre Braids. Mix thin and thick braids for a particularly fashionable feel. Alternating different sizes and mixing styles gets you to a new level!
43. Knotless Single Braids for Ombre Hair. Braid your ombre hair into nice tight box plaits. Part your hair into casual squares or any other fancy geometric design.
44. Tricolor Box Braids. Color is always nice, especially when you want to add something interesting to your box braids. Finish your look with curly twisty ends.
45. Curvy Cornrows with a Bun. A simple and easy braided bun that works amazingly well for all ages and helps prevent hair breakage.
46. Cornrows with a Sleek Ponytail. How can you say no to a long luscious ponytail? Particularly, when it has roots in a plentiful number of braids!
47. Wedding Braids. Braids are a perfect style to wear to a special event! You can play with new designs. Adding sparkly accessories or fresh flowers is always a win-win.
48. Wedding Headband Braid. This elegant and effortless to repeat hairstyle is ideal as something delicate for the occasion. Choose a sparkly hair piece to complement your look and you're good to go.
49. Low Braided Ponytail. The long ponytail braid is not new, but it won't go unnoticed. Add extensions or keep your original length, it's all up to you.
50. Micro Braids. These are a lot of fun and a lot of work to do, but the effect is stunning! Works best on short to middle length hair, as they might get a tad heavy due to the number of braids.
So, as you can tell, there are a lot of options for braided hairstyles. Whether you are after classy chunky box braids or a creative parting pattern, we hope you've found what you were looking for among these fantastic hairdos.
Sours: https://www.hadviser.com/braided-hairstyles/
16 Best Silver Grey Box Braids That Scream Style
Silver Grey box braids are a chic and stylish choice for African American women if you can style it the proper way. These silvery strands look beautiful on women because they seem unusual and mysterious. Grey colored extensions can also be used to temper darker hair colors to give them a subtle dusky look.
Beautiful Grey Box Braids
Box braids are having a huge revival, and they have become one of the most fashionable ways to style African American hair. And grey is definitely one of the top picks when it comes to women's hair color!
Box braids are normally inserted as a type of hair extensions. This is especially true if silver-grey braids are desired. When you get this type of braid, your hairstylist will weave the extensions into your natural hair. Thankful, these braids do not require much maintenance.
You can also try short, medium, long box braids, colorful or single-colored box braids like blue, red, box braids with curly hair or styling with beads, etc. Here are 16 handpicked silver grey box braids you can get inspiration from.
#1: Thigh Length
Thigh-length hair looks fantastic on both tall and short women. One of the main benefits of box braid hair extensions is that they can be as long as you want!
#2: Green-Grey Braids
Grey looks really special when it is mixed with a hint of green. This dusky shade looks good on women who like to wear yellow, brown or orange shades of clothing.
#3: Space Buns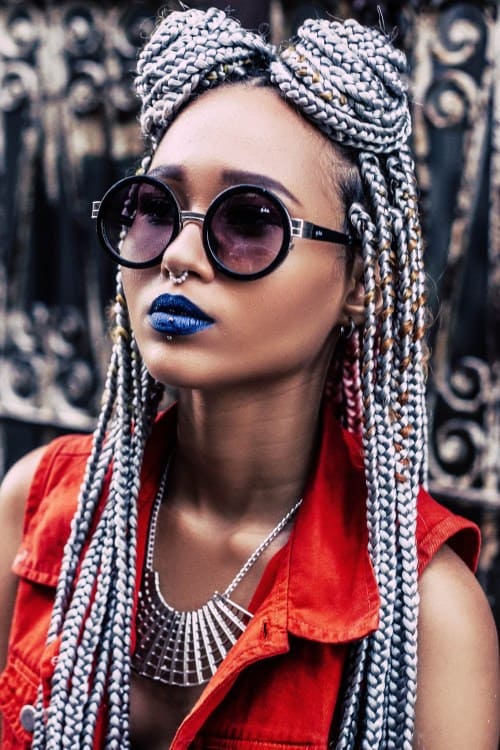 Give your hair a cool futuristic look with grey box braid space buns. Separate your hair into two sections and create knots on each side of your head. Let the rest of your hair hang loose. Here are more bun hairstyles for women.
#4: Run Around
Cover your forehead up with a tight section of box braids. Bring the braids around from the opposite side of your head so that they sit across your forehead like a band.
#5: Pigtails with Traditional Head Covering
Mix two styles together by teaming up a flirty funky look with traditional colorful head coverings. Give your pigtails a playful look by securing them at the top of your head, rather than at the side.
#6: Half Shaven
For a cool punky look, keep half of your hair to a short length. Do not add any braid extensions to this section when you are styling your new look.
#7: High Top Knot
A high top knot is a really cool hairstyle for a woman with amazing box braids. For a fierce look, wrap some of your braids upwards and around into a knotted style at the front of your heads.
#8: Long and Side Swept
Long hair looks amazing when it has been swept over from one side to the other. Changing your parting can really change the appearance of your whole hairstyle. If you love bangs, you can try side swept bangs too.
#9: Thick Top Knot with Thigh Length Hair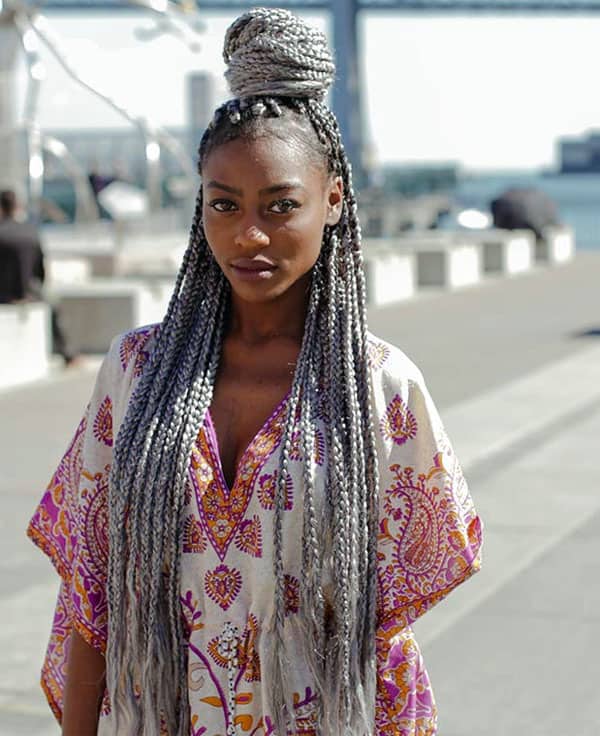 If you have a really long hairstyle, it is possible to create a very thick top knot style. Pull your hair up into a knot and wrap the braids around 4 or 5 times to create a thicker knot.
#10: Grey Ombre
An Ombre is one that changes gradually from one color to another. Ombre that fade from black to grey looks really effective in braided hairstyles.
11. Grey Box Braid + Bob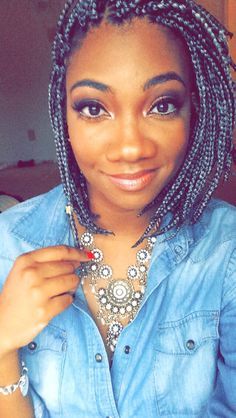 To create this classic short box braided hair, use grey as a highlight color and weave through your braids alongside your natural hair color. Choose a short bob style that frames your face for a no-nonsense and easy to wear a hairstyle that will take you anywhere.
12. Contrast
Grey hair is this season's biggest color trend, make it even bolder with ombre grey contrast! This bright and bold color can be difficult to maintain.
Sidestep any upkeep dilemmas by having your grey braids added in approximately one-third of the way down your head and other with ombre, blending your natural hair with your extensions.
As your hair grows out, this hairstyle will just keep looking better and better.
13. Pulled-Back Grey and Lilac Box Braids
When your stylist is adding your braids, ask that they braid the hair at the front of your head towards the back of your head, creating a no-nonsense style that will look great, and require minimal upkeep.
This will keep your hair close to your head and away from your face, ideal for showing off feminine features and adding length to round or heart-shaped faces.
Combine this style with a simple ponytail or half updo for a style that is chic and easy to wear.
14. Grey Box Braids With Loose Ends
Soften the appearance of your long grey box braids by upbraiding the end of your braids to create gentle waves through the lengths of your hair. This is a great way to inject some natural movement into your hair.
15. Grey Box Braids + Side Twisted Updo
Sweep your hair to one side of your head, then twist and tie it into a crochet-style up do to create this look. The extreme side sweep of this look is ideal for creating balance if you have asymmetric features and is a wonderfully feminine way to showcase your hair for formal occasions.
16. Purple and Grey Box Braid Half Top Knot
Braids always look great, but they look even better when piled into a knot on top of your head! This gray box braid hairstyle is great for pulling your hair out of your face and turning something practical into something stylish and original.
Silver grey box braids are a pretty cool style for African American women, but there are plenty of other perfect looks to choose from.
Sours: https://hairstylecamp.com/silver-grey-box-braids/
12 Best Hairstyles for Gray Hair (or Growing Out Gray Hair!)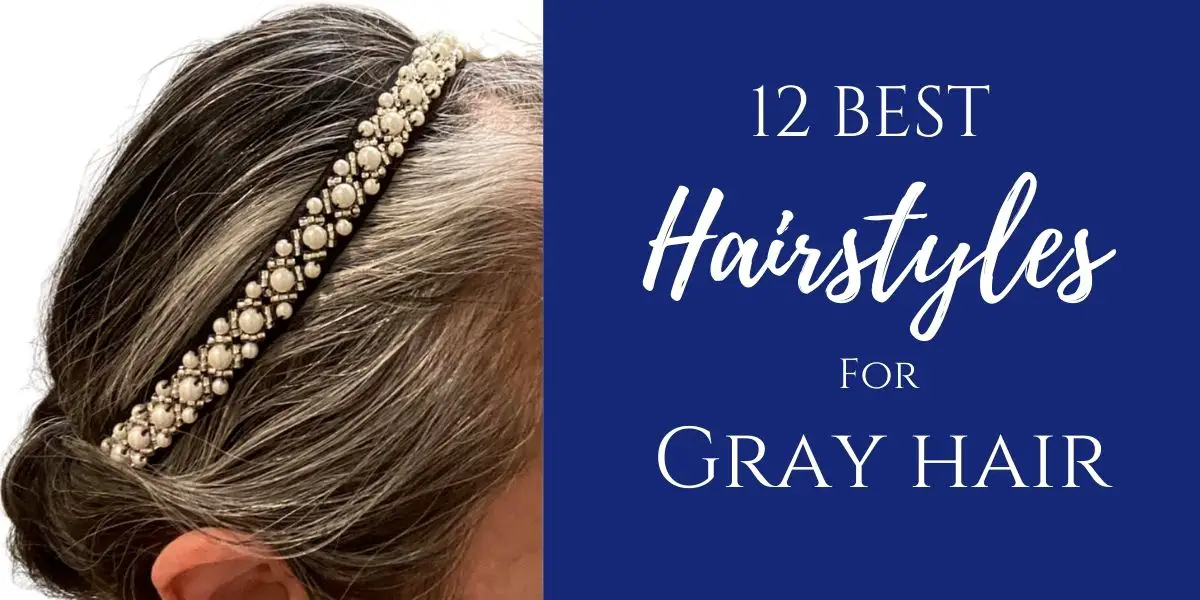 These are the best hairstyles for growing out gray hair, silver hair, grey hair or white hair! Classy, yet comfortable.

If you've been wondering how to look good with gray hair, or how to look good while transitioning to grey hair, check out these beautiful gray hairstyles.
You've lived an incredible life, full of amazing experiences, and have gained an immense amount of wisdom. Now you are enjoying life to the full, as you are "going gray gracefully."
Be proud of who you are, and embrace your natural beauty, with these 12 easy hairstyles for gray hair.
Look your best and live a life of joy, without taking a lot of time. You've earned it.
2. Medium Length Gray Hair
Rolled Half-Up (Half-up twist)
Gray hair is no reason to not keep your girlish look! Keep your youthful bloom with this carefree Lilla Rose Sunflower Flexi in a fun rolled Half-up.

Learn how to do a rolled half-up (or also called a half-up twist) in my video here: Half-up Twist Tutorial
4. Silver Gray Hair Tails-Up
The casual look of the Tails-up in long or medium-length gray hair is just fun for everyday, not to mention, a snap to do with a Lilla Rose Flexi, like this one shown, Hibiscus Sea!

To learn how to do a Tails Up Hairstyle, watch my video here: Simple Tails Up Tutorial
5. Salt-and-Pepper Hair
French Braid Ponytail
I love how the French Braid Pony highlights the beautiful shades of growing out gray, salt and pepper hair, or if you are transitioning to gray. It is much better than an expensive salon hairdo!

Shown in the cute owl "Hoot" Flexi by Lilla Rose, which is currently retired, but check out "Night Owl" which is a lovely owl hair clip in black aurora borealis, which actually changes color in the light, and appears as if it were in deep blues and other stunning colors of the rainbow.

Also, check out the website for dozens of other beautiful styles...Lilla Rose comes out with new ones several times a month.
9. Side-Back For
short White Hair
Nothing looks prettier in silver or white hair than blue or turquoise! That beautiful pop of color will bring a smile to your face! Try this mini Iris Flexi clip by Lilla Rose, with its gorgeous colors.

The mini (xxs) Flexi is just the right size for pulling back the sides of your hair, a bit of hair at the top, or growing out your bangs.

To learn all the fun things you can do with a mini, check out my video here: What can I do with this Itty Bitty Mini? You may be surprised!
10. Sides-Back for
Long Gray Hair
Love the simplicity of pulling the sides back into lovely Lux bobbies by Lilla Rose, which are the strongest, most secure bobby pins on the market...these will NOT slip out of even the finest of hair! These are also great for growing out your bangs.

Choose the simple Lux style as shown, or one of the many beautiful decorated styles on the website.
11. VINTAGE HEADBAND ROLL IN TRANSITIONING-TO-SILVER HAIR
Vintage Headband Roll in the pearl "Moriah" headband
I love the classy look of the Vintage Headband Roll, especially in this salt and pepper hair.

The beautiful pearls and metallic beading on the black band of the "Moriah" make it a perfect gray hair headband.

Such an elegant hairstyle for growing out your grey hair gracefully!


12. Easy Grey Hair Updo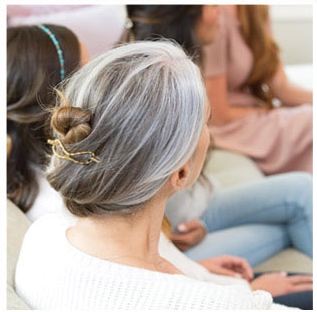 Just had to add this bonus hairstyle for long grey hair...a messy grey hair updo!

This is not only a great hairstyle for growing out gray hair, but a perfect easy hairstyle for every day - just twist and clip!

This is basically just a casual version of the French Twist. To learn how to do gray hair French Twist, click here: Easy French Twist Tutorial This is part of my "5 Days of Simple Hairstyles for Busy Moms (and Grandmas!)" series. If you'd like to receive the whole series, click HERE.

Click HERE to shop for this simple "Band" hair clip (this one is shown in the gold finish, but it comes in 7 finishes you can choose from to match your gray hair color or outfit perfectly.)
Ready for Beautiful Hair In Seconds?
As you've probably noticed, all of these beautiful gray hairstyles can be easily created with the quality hair accessories from Lilla Rose.

Their most popular hair accessory is the Flexi Clip, which is super-comfortable and enables you to do so many lovely hairstyles quickly and easily.

To learn more about the Lilla Rose Flexi clip, including determining your perfect Flexi size, click the button below. (Be sure to scroll down on that page to find my sizing video!) This is super-important to getting a Flexi you absolutely LOVE! 💜
If you already know your perfect Flexi size and are ready to shop, just click the button below!
I hope you found this post on, The Best Hairstyles for Growing out Gray Hair, helpful!

If you are not gray or silver yet, or are thinking of growing out your gray hair, but not quite sure, be sure to read this guest post by Katie: Why you Shouldn't be Afraid to Go Gray and my post on learning to embrace my natural hair color: Live Free or Dye: How to Embrace Gray Hair and Go Gray Gracefully.

If you'd like to see more hair accessories for women over 50, check out my post here: Best Hair Accessories for Gray Hair

Thanks so much for visiting! I hope you enjoyed learning about the best hairstyles for gray or stunning silver hair!

Please let me know if you have any questions whatsoever...I am here to help you! 💜



Lilla Rose Hair Accessory Giveaway
Be sure to enter my monthly giveaway below to win a Flexi Clip or any other Lilla Rose gray hair accessory that is perfect for your hair!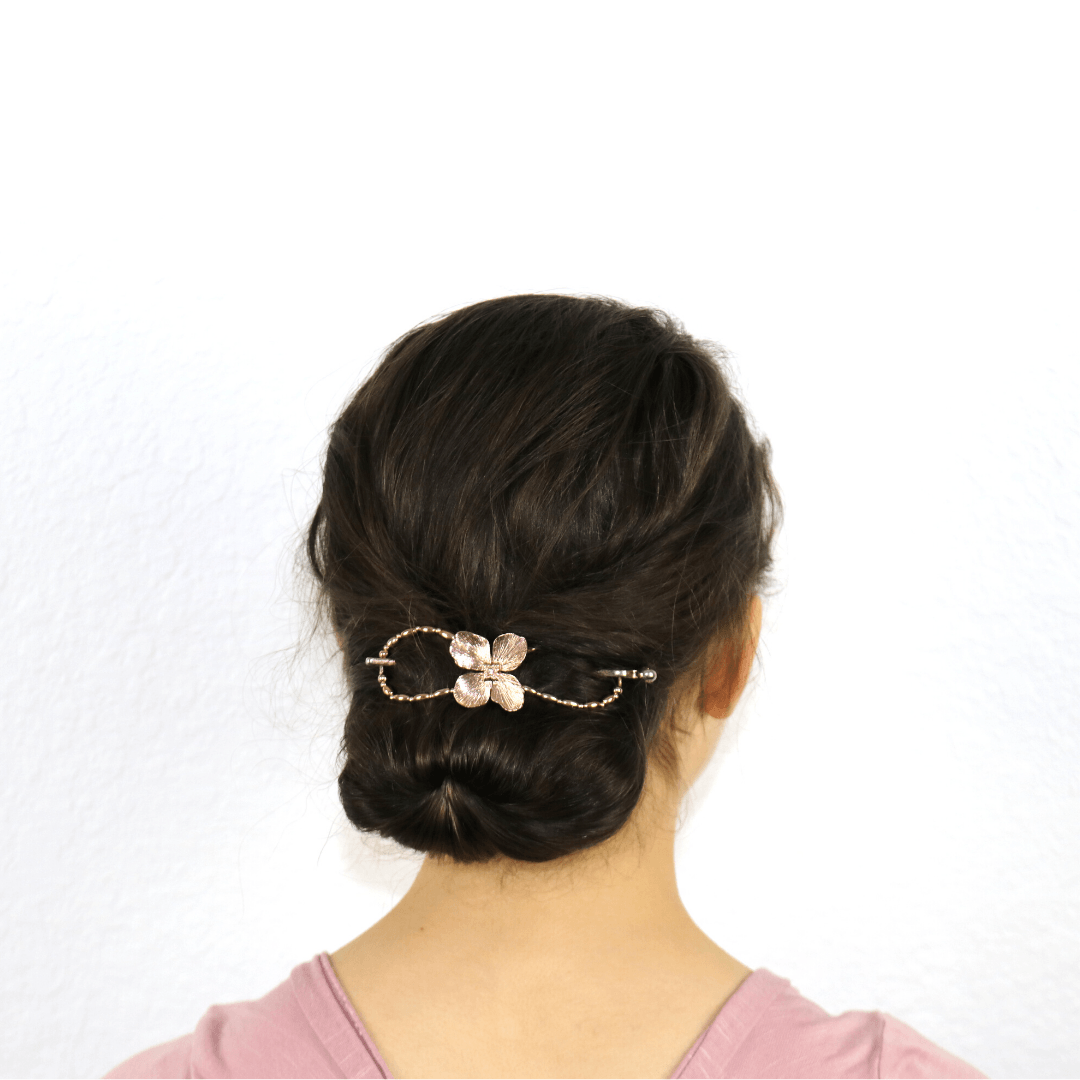 Win A Free Flexi Clip!
Click below to sign up for my monthly giveaway where you can win a FREE Flexi Clip!
Please Share!
Please feel free to share or pin the image below if you enjoyed this post on the best hairstyles for gray hair! Thank you!


Related Posts:
Affiliate Program Disclaimer:
Beautifullifebypaula.com is owned by Coastal Conservatory LLC, a participant in the Amazon Services LLC Associates Program, an affiliate advertising program designed to provide a means for sites to earn advertising fees by advertising and linking to Amazon.com.
Coastal Conservatory LLC also participates in affiliate programs with Bluehost, ConvertKit, Thrive Themes, and other sites. Coastal Conservatory LLC is compensated for referring traffic and business to these companies.
Insert Content Template or Symbol
Sours: https://beautifullifebypaula.com/gray-hair/
The Beauty Of Gray Hair For Black Women 50+Amazing HairStyles!!!!.
50 Cool Gray and Silver Hairstyles for All Hair Types
01of 49
Jourdan Dunn
The contrast of steel gray and black hair on supermodel Jourdan Dunn creates a rich and versatile look. It's such a youthful way to go gray, but be warned: A look like this can be "very high maintenance because you have to bleach out the hair first," notes Lee.
02of 49
Stacy London
Stacy London has proudly sported her classic gray streak since she was a child. The fact that gray often comes in streaky is something that you can totally work into your style—almost like highlights. Whether it's natural or added with dyes, the subtle touch of color (or lack thereof) can work to frame your face and enhance your everyday look.
03of 49
Kelly Hu
Kelly Hu's wispy grays add a certain playfulness to her long, dark locks. They also work to beautifully highlight and frame her face.
04of 49
Sibley Scoles
Leave it to hair chameleon Sibley Scoles to bring us not one, but two hair trends with her gorgeous white-gray pixie and wet look. By styling her hair wet, she livens up and modernizes her cropped mane with edginess and youthfulness, while her dark roots add the perfect dose of grunge.
05of 49
Kate Moss
Hints of gray can be very flattering, something that Kate Moss effortlessly illustrates. While the rest of her hair may be a buttery blonde, she chooses to leave some natural gray streaks, an unexpected pop of color that really works here.
06of 49
Cynthia Erivo
Gray hair on a close crop is another beautiful look, especially when it's accompanied by natural texture. While this look on Cynthia Erivo is enhanced with platinum dye, a naturally full-gray short cut would look just as stunning.
When it comes to maintaining platinum hues, the golden rule is to shampoo less often than you normally would. 
07of 49
Ariana Grande
Give your gray strands added body and volume with a little help from a curling wand. To bring out and enhance hair's shine, work an oil from the mid-lengths to ends.
08of 49
Blythe Danner
For blondes, going gray can be a more subtle endeavor. Many women who are almost all-gray choose to color their hair blonde or get blonde highlights. Blonde blends in better with the all-gray growth as the crown and roots grow in, as noted here on actress Blythe Danner.
09of 49
JoAni Johnson
Long, silvery gray hair, when worn right, can be some of the most striking hair you will encounter. It imparts a certain elegance but can be fun and youthful at the same time. Case in point: JoAni Johnson's long, stick-straight tresses.
10of 49
Lucy Boynton
Lucy Boynton revealed a dusty blue bob at the Met Gala and gave us serious ice-queen vibes—in a good way. She achieved the color through a color rinse, which is a fancy way of saying a hair tint or really, just a non-permanent way to color your hair. Easy peasy.
11of 49
Jamie Lee Curtis
Jamie Lee Curtis wears her gray pixie like a glove. It's low-maintenance meets sophisticated—with a side of edge. If you've been covering your gray, the trick is deciding when to go natural. Keep in mind that you will likely have to endure a period of six to 12 months that might look a little funky as your new natural hair grows in. As Garnier colorist Millie Morales suggests, you can cut your hair short or if you're looking to keep some length, she also suggests slowly cutting off as much of the previously colored hair as possible so the new growth blends in more quickly.
12of 49
Cicely Tyson
Cicely Tyson's blunt bob replete with glistening grays is stunning—not to mention, it even matches her dazzling outfit. Interestingly, when you go gray, your eyebrows can, too, which can make them look a little thin. However, here, Tyson's brows are on point. To get her look, you can either dye your brows to match your former base color or go a bit darker than your hair. The alternative is to use an eyebrow gel, like Hourglass's Arch Brow Volumizing Fiber Gel ($28), to fill in sparse areas and darken a light brow.
13of 49
Javicia Leslie
Actor Javicia Leslie absolutely rocks this shade of stunning silver-gray with dark roots.
14of 49
Rihanna

"Rihanna added gray highlights that blend in with her natural color, letting her have a taste of the gray without going full-on," says De Souza. "To achieve the silver ribbons all over her hair, I would use a natural level 4. Her colorist likely highlighted her with bleach and toned her with a fashion teal tone. It gives you a taste without going for it completely."
15of 49
Diane Keaton
The long bob is a flattering look for gray hair, which lends it dimension. In fact, shoulder-length cuts are probably the most flattering hairstyle in general. Here, "Diane Keaton isn't afraid to wear her gray locks long. Her hair is shiny and looks perfect with her fun style," says De Souza.
For this look, ask your colorist to add a few different shades to your natural hair. Traditional foil highlights will add gorgeous streaks, and you can also have them paint in highlights and lowlights to give the illusion of more volume. It's a great trick for straight, thin hair.
16of 49
Helen Hunt
Helen Hunt's dirty ash blonde hair is the perfect base color for transitioning to gray as there isn't a stark contrast if you're trying to subtly introduce the silver.
To keep gray hair (dyed or natural) from turning yellow—an effect of exposure to the sun, hard water, and other environmental factors—wash hair twice a week for 10 minutes using a color-correcting violet shampoo. This will neutralize the yellow. Be careful not to overuse this method, though, as it can make hair appear more ashy or purple than you want. The best tip? Use it only when your hair has actually yellowed, not to prevent it.
17of 49
Ciara
Another Met Gala look, Ciara's silver-gray wig is retro-chic. The metal hairpins make for a nice camouflaged accessory.
18of 49
Kelly Osbourne
One way to funk up gray hair is to add a tinge of purple. We love the lilac overlay coloring Kelly Osbourne's structured chin-length bob.
19of 49
Linda Rodin
"This fashion/beauty icon looks amazing with her hair styled up and back away from her beautiful face," notes De Souza of Linda Rodin. We couldn't have said it better ourselves. 
20of 49
Helen Mirren
Quite a classy look, it's hard to beat a sleek bob with gray hair. "Helen Mirren looks soft and youthful with this beautiful shade of beigey gray and swoop bangs with her short bob," says De Souza. If your hair is naturally straight, a bob like Mirren's is definitely a look to consider.
21of 49
Nafessa Williams
This metallic-gray bob on Nafessa Williams is fierce. The silver color certainly works beautifully with her warm skin tone and we're loving how it brings out the texture of her wavy hair.
22of 49
P!nk
"P!nk looks beautiful with this cut and gray hair that shows off her beautiful face," says De Souza. And we have to admit that this pompadour-pixie hits all the right notes—pun intended.
23of 49
Cardi B
The silver pearl color of Cardi B's shoulder-length cut is gorgeous and works best on pre-lightened hair. Brunettes will have to work harder to achieve the color by first pre-lightening hair and then toning.
24of 49
Emma Thompson
Unlike warm colors (think reds, browns, and blondes), gray is a cool color, meaning it can wash out your skin tone. To compensate, consider getting highlights or lowlights along the sides of your face to help make your features pop and to give your hair dimension. Balayage is often preferred over foil highlights for gray, especially if you want a subtle, natural look.
25of 49
Ruby Dee
For those with thin hair, a pixie cut can be your best friend. While longer hair can make thin strands seem even thinner, shorter hairdos can play up volume and texture. Ruby Dee's natural gray pixie is practical and posh.
26of 49
Amandla Stenberg
Amandla Stenberg wears gray well on their textured strands. To replicate their style, try using Amika High Tide Deep Wave Hair Crimper ($120), which works on hair of all types and textures. Their deep side-part serves to elongate and balance their facial features.
27of 49
Tamera Mowry
Tamera Mowry lets her gray hairs grow in for a chic salt-and-pepper look. By leaving your roots gray, you won't have to worry about frequent touch-ups.
28of 49
Tia Mowry
No, you're not experiencing déjà vu, this is Tia Mowry, not her twin, Tamera. Both sisters are embracing their natural grays and we are inspired. This pixie highlights both contrasts in texture and color. Slicked-back sides complement curly length up top while gray strands speckled among dark tresses emphasize natural highlights.
29of 49
Cara Delevingne
"Cara Delevingne gives us a modern twist to this traditional bob done by my talented partner at Mare Salon, Mara Roszak," says De Souza. He adds, "For Cara, I would start at a level 6/7 to achieve this look. Cara was bleached all the way from roots to ends and toned with a silver toner to cut through any brassy tones. Love her and her rad style." 
30of 49
Jane Fonda
Jane Fonda's cool-toned silver hair transformation is fresh and modern at any age. Her bangs add extra impact to her otherwise sophisticated pixie.
If you're coloring your own hair, consider using a paintbrush or professional brush to apply color rather than a nozzle which isn't going to have the same force or breadth.
31of 49
Zosia Mamet
Back in her Girls days, actor Zosia Mamet was known for rocking a blue-ish shade of granny gray. It just goes to show that there's no one way to go gray, whether you're dying your locks or letting your natural color grow.
32of 49
Dascha Polanco
Hair chameleon Dascha Polanco has gone gray quite a few times. One of our favorite iterations is this many-hued ponytail with long fringy bangs. Dark roots filter down to gray with a twinge of pink at the ends.
33of 49
Whoopi Goldberg
Whoopi Goldberg's natural grays weave their way organically into her locs. The varying lengths of her dreads keep her look more playful and youthful.
34of 49
Judi Dench
"Judi Dench is just so awesome, she truly rocks this short and piecey hair and super-short bang that frame her face beautifully," says De Souza.
Gray hairs can sometimes grow in with a wiry texture and fewer natural oils. Try using a color shampoo or rinsing hair with apple cider vinegar once a week to strengthen weakened strands.
35of 49
Lily Tomlin
Lily Tomlin's scattered grays naturally highlight her dark strands. Coupled with her soft curls, the gray color works well in texturizing her hair.
36of 49
Winnie Harlow
Winnie Harlow's long, gray mane is simple yet stunning. The contrast of her dark roots makes the gray color even more impactful.
37of 49
Carmen Dell'Orefice
Carmen Dell'Orefice is the epitome of chic with her short groomed 'do. And that pose? "[She] is a fashion model icon that never stopped working," says De Souza. Plus, "hair off her face shows her stunning bone structure."
38of 49
Sharon Stone
Sharon Stone is always stunning, and perhaps even more so here as she shows off her grown-in grays. They are subtle, blending in with her blonde hair, and work to naturally highlight her complexion.
39of 49
Sevyn Streeter
Sevyn Streeter achieved this lovely gray look with the help of a wig. The long, wavy length proves that when it comes to gray, more is more.
40of 49
Mel B
Former Spice Girl Mel B nails the glam rock look here. Playing with color and texture gives way to a contemporary interpretation of the more traditional pixie.
41of 49
Caroline Labouchere
One way to embrace the transition to gray is with an ombré look. Natural grays at the root blend into colored strands for a beautiful color melt of sorts.
42of 49
Amber Rose
While it's not for the faint of heart, Amber Rose's white-gray buzzcut sure makes a statement. To add texture and shine to this 'do, just apply a dime-size amount of pomade and work through hair from back to front.
43of 49
Salma Hayek
Salma Hayek ditches the dye and instead embraces her natural grays. She posted this insta selfie with the caption, "#proud of my white hair. Orgullosa de mis canas. #hair." Not only has she proven to us that going gray is beautiful, but also, that doing so should no longer be considered taboo.
44of 49
Hailey Bieber
Hailey Bieber debuted her long, wavy mane of gray before heading to Coachella (where else?). Like Mrs. Bieber, if you're not looking for anything permanent, use a temporary colored mousse to get this shade. Does anything say cool-girl more than cool gray?
45of 49
Ginnifer Goodwin
If anyone can rock a silver-white pixie, leave it to Snow White, er, Ginnifer Goodwin. Simply style with a little pomade and pair with pink liner for a post-punk finish.
Sours: https://www.byrdie.com/gray-hairstyles-4784078
Hair style gray braided updos
Going gray and wondering how to style your multi-faceted hair? These easy braid styles for gray hair will give you some major hair envy, and tips for styling your gray hair—whether you're growing out gray or you're already a fully silver fox.
Growing out my gray hair was one of the scariest and most rewarding things I've done. But what helped the most? Seeing other women who were harnessing their courage and embracing their gray strands. And having more than one style to do up my gray hair was also a turning point.
As you grow out gray, you'll notice that your hair has natural definition and dimensional color—it's like natural highlights! Braid styles for gray hair are a great way to embrace your natural strands and showcase all your colors. So we reached out to women in The Gray Book (and beyond!) and asked them to share some inspo for braided hairstyles. Which is your favorite?
Oh, and we created an incredible Going Gray Lookbook that I'm so eager to share. We've been compiling the going gray transformations of more than 50 women worldwide to bring you this inspiring guide. Enjoy!
IN THIS POST:
---
Easy Braid Styles for Gray Hair
Classic Single French Braid
I mean, WHAT is classier than a simple French braid? And it's easier than it looks (try this video how-to). I also love how the full braid shows off all 50 shades of gray (wink, wink).
RELATED:Growing out gray hair—10 ways to go gray.
---
Braided "Headband"
A simple braid in the front of your 'do is perfect for that I-haven't-showered-in-three-days day. And it highlights your silver strands.
RELATED:How to go gray (with before & after pics!)
---
Double Duty Braids
Pigtails are totally back and this double French braid is a go-to.
RELATED: Makeup tips for gray hair.
---
When I say "extra," I mean EXTRA—like braid styles for gray hair that are working harder than your typical braid because they are so.much.more. than just a braid. These gray-haired mavens are rocking unique styles that I'm bookmarking for myself.
Thanks to all these beauties who shared their braid styles for gray hair! What's your go-to style for growing out gray?
By Lisa Fennessy
Lisa is the founder of This Organic Girl. Passionate about clean beauty, organic eats and nontoxic lifestyle, Lisa writes to create awareness. Conscious consumerism and informed decisions will impact the marketplace, our health and THE WORLD!
Sours: https://thisorganicgirl.com/braid-styles-for-gray-hair/
Braided back Updo style in the making. For my grey hair.
Vera Sergeevna shouted into the hall and heard that the spanking resumed. The woman sat down at the table. Why is she excited about what is happening. Yes, she, a slender and attractive woman for her age, has not had sex for a long time.
Now discussing:
In addition, Oleg began to meet with. Alla, and soon a serious relationship arose between them. Now, in addition to the doomed humiliation and the realization of her own depravity, Vera began to be tormented by terrible jealousy.
4559
4560
4561
4562
4563