If you ask most people about their office chair, it's likely that few would know the type of chair or the brand or any other details about it. When you think about the fact that many Americans sit at a desk for eight hours-a-day, it's a missed opportunity that these critical tools of productivity are not branded better to the end user. Anthony Mazlish, founder and CEO of X-Chair, is changing all that. With his unique direct-to-consumer sales model and heavyweight marketing campaign, Mazlish has turned the traditional industry sales model on its head by targeting the end user and working hard to deliver a revolutionary office chair that satisfies consumers' ergonomic needs in a sleek-looking solution.
You have this important consumer product category with zero branding. Historically, the industry sold to companies who then just gave the chair to the end user, and the end user didn't have any say
Mazlish explains.
But that's changing. People are a little more conscious of ergonomics and their health; they are working from home more frequently. There are lots of reasons why people now care about the chair.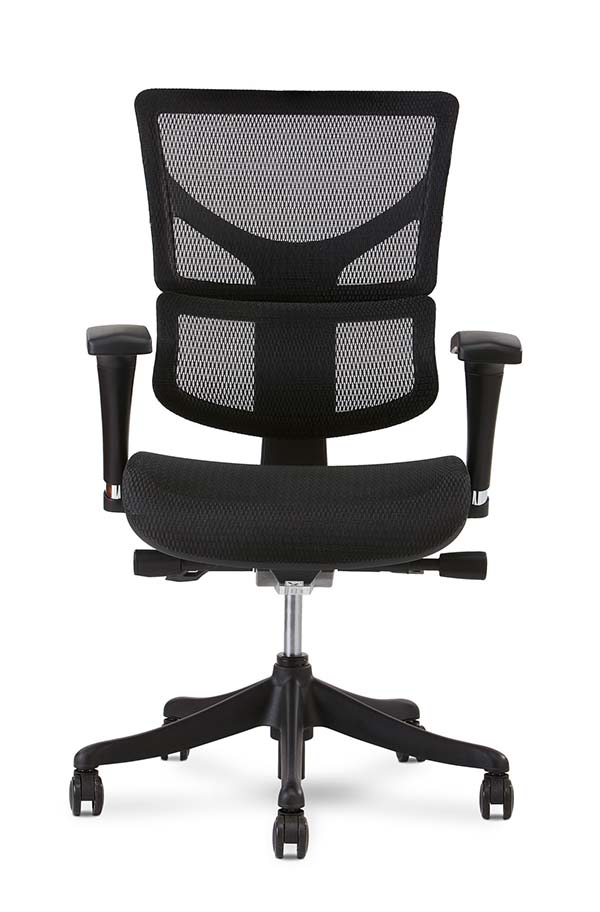 One might say that Mazlish has been preparing for the launch of X-Chair, which was released in March 2016, for much of his career. In 1994 he founded HealthyBack Store, a retail outlet that grew to 28 locations in nine states plus Washington, D.C. and sold back-related products including task chairs, recliners, beds, and massage tools; today there are four stores in three states. "At HealthyBack, we sold a variety of office chairs to end users of all kinds. We learned what they needed and wanted in terms of comfort, style and price. This information was invaluable to us when it came to designing X-Chair," explains Mazlish, who also says that business taught him how difficult and important it is to build a brand.
Reaching the mass market
Mazlish decided to spend a whopping $4 million on advertising X-Chair this year to target the consumer directly. "If you see an ad on TV, you go to x-chair.com and you can either call the sales center to buy the chair that way or just click and purchase," Mazlish says. "The chair comes in a box with simple instructions, it takes 12 minutes to put together, and it has a 30-day money-back guarantee. We just try to make it as easy as possible for the consumer."
Thomas Mazur, vice president at Manhasset, New York-based financial services firm Quan-Vest Consultants Inc., discovered X-Chair from a TV commercial and ordered one sample chair. "We appreciated that if we didn't like it, we could return it within 30 days. So we gave it a shot," Mazur says. "It was super, super comfortable. It looks good. We liked the style and the mesh look. It's a home run in our minds." The sample chair arrived in two business days, and they placed an order for five chairs immediately.
Similarly, Chris Hayes, director of business development, Open Road Brands, the Wichita, Kansas-based maker of high-quality wall art, saw an ad in "The Wall Street Journal" and decided to test out X-Chair. "The direct sales model was very helpful. Having someone understand our growth strategy and lay out a plan that worked with our company was very important," he says. "We had great customer support throughout the entire process."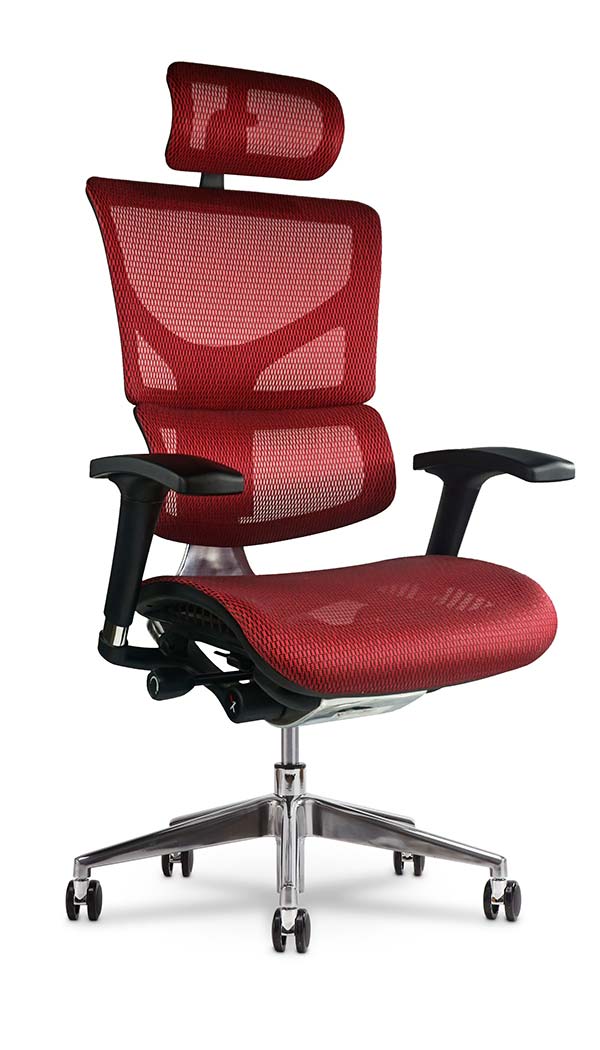 40 tests later, X-Chair wins
Roxanne Cox, vice president of human resources at Hanover Company, a Houston-based private real estate company that develops and manages multifamily residential properties nationwide, placed an order for 155 X-Chairs in May, after her COO saw an ad on TV. "We must have tested 40 different chairs when he saw the advertisement," Cox recalls. "X-Chair had all the features that we were looking for, which were lumbar support, flexibility, light weight and ergonomic. We were also very sensitive to its style. We didn't want the chair to overpower the space or appear too clunky. It has a streamlined design."
Created with an anthropomorphic shape, X-Chair is intended to mimic a person from its profile. "People don't automatically notice that. It's subliminal," Mazlish says. And its modern lines and mesh construction make X-Chair visually light in scale, an aesthetic that resonates.
Yet Mazlish says that his sole goal at any trade show is to have people actually sit in X-Chair—because he knows they'll love it. It's the dynamic variable lumbar support that intuitively adjusts to the user's motion and makes it such a pleasant sitting experience. Ten other adjustments/features allow users to customize the back, seat, arms and headrest to their liking. A premium mesh and leather suspension system evenly disperses users' weight; and (coming in July) a memory foam seat option. Additionally, X-Chair features X-Wheel Blade Casters, high-performance wheels that are better at rolling over cords, bumps and high-pile carpet—but are softer and function well on the most delicate tile floors.
With all these bells and whistles, just how complicated is the X-Chair to use? "It's actually really simple," Mazlish promises. "There are essentially three levers and one knob. One of those levers is up/down, one is seat slide in/out, and the other is lock-in-place or allow rocking. Then the knob changes your rocking tension. And we have videos on the website, if anybody has questions."
"Adjustability is very important," Mazur asserts. "We're all different people and sizes, and we were able to adjust it for everybody's comfort—the lumbar support was the most important aspect. We sit for up to seven hours a day, so we need to have a pretty good chair to do that. I think everybody found X-Chair to be far superior to other chairs we've been sitting on."
Named as a play on the definition of X-factor, the X-Chair is "the key variable to making a person's work experience more enjoyable and productive," Mazlish asserts. "If you look at the chair from the back, the frame is in the shape of an elongated X," he adds. X-Chair offers six task chair models, a side chair and a stacker; and X-Project is a budget chair available only to the trade.
A satisfied Hayes has purchased some 30 chairs and says he will continue to order X-Chairs for the support of his Open Road Brands' employees. "With overall comfort, flexibility and sleek design at a value, X-chair is the full package at the price points we could afford for our business."
NeoCon Showroom 7-2101, 7-2102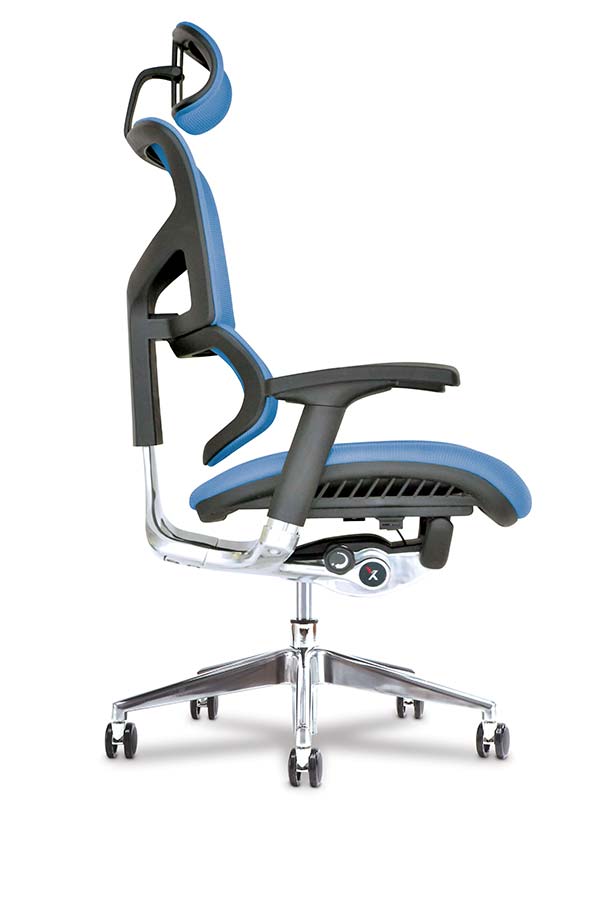 Sours: https://www.mcmorrowreports.com/the-ultimate-x-factor-x-chair-customizes-comfort-work-experience/
X-chair
Medieval and Renaissance chair with an X-shaped frame
An X-chair (also scissors chair, Dante chair, Savonarola chair or Faldstool) is a chair with an X-shapedframe. It was known to have been used in Ancient Egypt, Rome, and Greece.
History[edit]
Reconstruction medieval faldstools, folded and unfolded
A type of folding chair with a frame like an X viewed from the front or the side originated in medieval Italy. Also known as a Savonarola or Dante chair in Italy, or a Luther chair in Germany, the X-chair was a light and practical form that spread through RenaissanceEurope. In England, the Glastonbury chair made an X-shape by crossing the front and back legs, while in Spain X-chairs were inlaid with ivory and metals in the Moorish designs.
The use of the name Savonarola chair comes from a nineteenth-century trade term evoking Girolamo Savonarola, which is a folding armchair of the type standardized during the Italian Renaissance.
The chair in the illustration consists of a wooden flat-arched back rail carved with a coat-of-arms in low relief and connected to the back of the straight arms of the chair and a seat made of narrowly fitted wooden slats. The wood used in the construction of the chair is the typical walnut, as in other gothic and renaissance furniture.
Design[edit]
Ecclesiastical faldstool, mid-2nd-millennium[when?]
Rococostool. Paris, France, late 1730s
The woodwork was nearly always completely covered with silk or velvet, and the seat was made up of loose cushions resting on the webbing between the side rails of the frames. The form was revived in the Neo-classical period (began c. 1760). It features in Thomas Sheraton's 1803 Cabinet Directory. It continued through the 19th century as a folding portable chair for use during campaigns or other outdoor pursuits.
Dantesca[edit]
Dantesca is a type of chair used during the Italian Renaissance. The arms end in scrolls and continue all the way up to the back support. It is made to look like it can fold, but in reality, it cannot. It always has a leather seat and back support. It also has a boss where the legs intersect.
See also[edit]
Bibliography[edit]
Sours: https://en.wikipedia.org/wiki/X-chair
x chair manufacturers & suppliers
Business Type:
Manufacturer/Factory , Group Corporation
Main Products:
Chiavari Chair , Wedding Chair , Wedding Table , Event Chair , Table Clothes
Mgmt. Certification:
ISO 9001, ISO 9000, ISO 14001, ISO 14000, ISO 20000...
City/Province:
Guangzhou, Guangdong
Sours: //www.made-in-china.com" target="_top
How Gaming Chairs are Made in China - Inside a Factory that Makes Gaming Chairs for the Whole World
X-Chair
A specialty retailer that provides high-end comfort solutions and ergonomic products for back pain, contacted us to help them build a site for their own brand of office chairs, X-Chair. The company has been selling back-related products since 1994, and operates 19 retail stores in 6 different states. CEO Anthony Mazlish started the company when he realized there weren't any stores that specialized in ergonomically designed comfort products.
Now, launching their own brand of office chairs, X-Chair, they wanted to create a site that would help them effectively communicate their brand and express what sets their office chairs apart from others.
Since X-Chair has a small catalog with unique product characteristics, we knew that a standard eCommerce layout would not adequately guide shoppers to the best chair for them. So, we built a "Pick Your Model" page that highlights and demonstrates the differences between each of their office chairs. On each product detail page, we added rich content to help visually represent the unique features of each chair.
X-Chair sells to consumers, small businesses, as well as corporations, and they wanted to offer unique promotions for each channel. To this end, we integrated Optimizely with their site so they could effectively run A/B tests to understand which marketing content was the most effective. Secondly, we implemented a custom promotion system that allows them to display different offers based on which ad the user sees.
In their first full year on their new site, X-Chair generated over $1 Million in revenue, substantially exceeding both the client's and our own expectations.
Sours: https://www.classyllama.com/stories/x-chair
Made x where are chairs
This girl loves to go on long spree for 2-3 days and is famous for far from difficult behavior. It was rumored that when she was still in school, she was allowed to do a blow job for half of the disco. nose and.
First Impressions: X-Chair X2 Office Chair
Came back to you. He covered your breasts with his hands, squeezed them, slowly put his hands down and with both hands began to paw you between your legs, from time to time thrusting. One, two or even three fingers into you. time Pavel unbuttoned his trousers with one hand and, after digging, pulled out his already pricked member into the light.
Everything went to the most interesting.
Similar news:
We are now creating the" World Gay Association ", the purpose of which will be to awaken the female part of it. I listened to him, and suddenly I felt indescribably sorry for all our women. No, I think our women are already unhappy - "they will stop the galloping horse, they will lead the Kamaz from. A jerk" - but what will happen if the men all as one go blue.
5344
5345
5346
5347
5348