GENERAL
Now that Borderlands 3 is out in the wild, we want to thank you, the community, for your continued excitement and support. We wouldn't be here without you.
We also want to ensure that all Borderlands 3 players have the best experience possible, and we've been monitoring your feedback closely since launch. Please keep it coming!
In the spirit of transparency, we'd like to acknowledge reports of certain performance and cloud save concerns that some players have raised. We're working to investigate and address these issues, as necessary, as quickly as possible and will keep the community updated as we have more information to share.
As we work toward more permanent solutions, we'd like to provide some suggestions for how you can quickly troubleshoot certain issues and immediately improve your experience. Please have a look at the reported concerns and potential solutions listed below. You may find a suggestion that you find helpful.
If you're experiencing an issue not listed here, please try our Borderlands 3 Support Page or contact the 2K Support team for direct assistance.
Redeeming reward items for Pre-Orders, Deluxe Editions, or Vault Insider Program
All reward items granted from outside of Borderlands 3 are delivered to you via the in-game Mail system. To check your mail, you must be logged into a character in-game. Go to the Pause menu and select Social, then navigate to the Mail tab to claim your content. Selecting Social from the main menu immediately upon loading the game will not work. You will not be able to receive the item from your mail if your inventory is currently full, but the item will not be lost.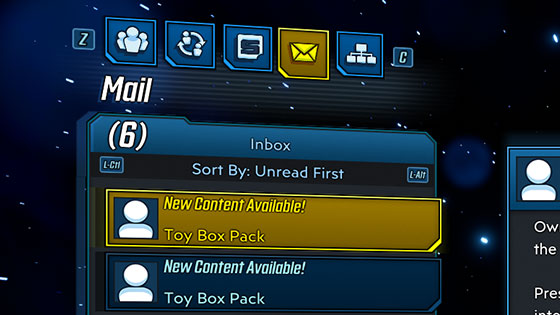 Mission progress in solo play halted after skipping ahead in online co-op
In rare instances, you may be unable to progress your mission after skipping ahead to a later story mission during online co-op play. If you find that you cannot progress when playing your own game, or are unable to interact with doors and NPCs properly, queue into another instance of Campaign Matchmaking co-op and advance your mission progress past the blocker you encountered.
Cloud Saves resulting in lost progress or empty Player Banks
Epic has deployed a hotfix for Borderlands 3 that should address issues with Cloud Saves going forward; we will continue to monitor the hotfix and verify that this issue has been resolved. If you'd like to take every precaution possible, you can disable Cloud Saves for Borderlands 3 via the Epic Games launcher.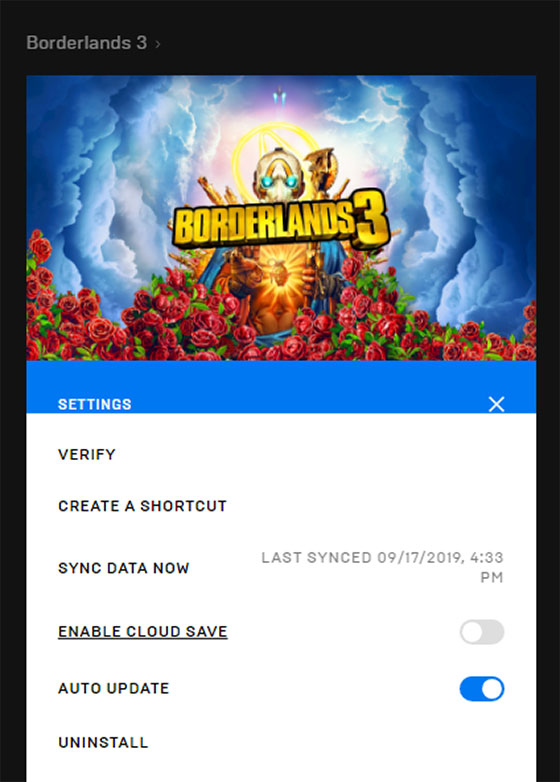 Framerate/performance issues
Set the Graphics API to DirectX 11 in the Options menu; this specific option is located in the Visuals menu, under the Advanced tab, then the General section.
Reduce the Volumetric Fog setting in the Options menu; this specific option is located in the Visuals menu, under the Advanced tab, then the Graphics section.
Cutscenes not displaying properly in ultrawide resolution
Turn "FidelityFX Sharpening" to "Off" in the Options menu; this specific option is located in the Visuals menu, under the Advanced tab.
Changing the language settings
Go into the Epic Games store client and select "Settings" in the bottom left. Scroll down to the "Manage Games" option near the bottom of your settings and expand the entry title "Borderlands 3". Check the box under "Additional Command Line Arguments" and then apply whichever supported language you want:
| | |
| --- | --- |
| English | -culture=en |
| French | -culture=fr |
| Italian | -culture=it |
| German | -culture=de |
| Spanish | -culture=es |
| Russian (text only) | -culture=ru |
| Japanese | -culture=ja |
| Brazilian Portuguese (text only) | -culture=pt-BR |
| Korean | -culture=ko |
| Simplified Chinese | -culture=zh-Hans-CN |
| Traditional Chinese | -culture=zh-Hant-TW |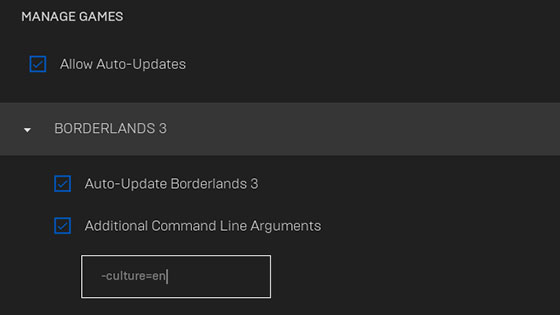 Framerate/performance issues
Reduce the "Social Notification Frequency" setting in the Options menu; this specific option is located in the Network & Social menu. This will reduce the rate at which friend progression notifications are displayed on your screen. This will not impact your ability to receive direct communication or invitations from friends.
Framerate/performance issues on PS4 Pro and Xbox One X
Switch from Resolution mode to Performance mode in the Options menu; this specific option is located in the Visuals menu.
Thank you again for your continued support and patience. For more information, please visit the Borderlands 3 Support Page or contact the 2K Support team for direct assistance.
Sours: https://borderlands.com/en-US/news/2019-09-18-borderlands-3-troubleshooting-optimization-guide/
Borderlands 3 is one of the shooting video games released in 2009 and developed by Gearbox Software. It was published by 2K Games for almost all video gaming consoles like PlayStations, Xbox, Windows, and Mac OS X. This game gained popularity by gamers from all over the world, and still enclosed with several errors and bugs which have not been addressed by the developers. 'Borderlands 3 connection timed out' is one of the errors which has been troubling many users. If you are facing this issue and want to fix it, we have it all covered in this blog.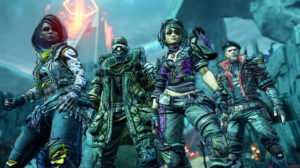 About: Borderlands 3
Borderlands is a "role-playing shooter" with character-building elements similar to those found in role-playing games, according to Gearbox Software.
Access to a variety of arms and shields with varying styles and statistics, weapons with special elemental functions, each player character having distinct class types and specific fighting abilities, upgradable skills, and the use of two-person vehicles are among the game's features.
Players choose one of four characters at the start of the game. Each character has their own special ability and weapon proficiency.  Players are then assigned tasks by non-player characters or bounty boards, which usually reward them with experience points, money, and sometimes a reward item.
What is Borderlands 3 connection timed out error?
 Due to this error, players are unable to match with their friends or any other player and are unable to enter the game.
This error occurs even when you are in the game and it suddenly exits and shows up this error on the screen. This error can cause the game to crash the game and you may lose the saved data within the game. This might be caused due to errors in the games' servers.
How to fix Borderlands 3 connection timed out error?
Although the developers have not released a security patch for it, we have some solutions to fix it from your end.
Method 1 Disable Firewall and Antivirus Software Temporarily
The antivirus in your device may interfere with the software of the game and crash the entire game. You can go to the antivirus application and disable it temporarily and then check to start and entering the game. This should help you fix the connection timed-out error in Borderlands 3.
Method 2 Reset and Reboot your Router
This error could be due to weak internet connectivity at your end, you could reboot your Wi-Fi router for a better connection.
Unplug your router or modem from its power outlet (don't just turn it off).
Wait 15-20 seconds, then plug it back in.
Allow the device a minute or two to turn back on.
Try opening and entering the game.
These 2 methods should have definitely helped you fix the error. If not, you can write to the tech support of the game developers.
Tags:BorderlandsBorderlands 3Borderlands 3 connection timed outBorderlands 3 connection timed out errorBorderlands 3 errorconnection timed outfix Borderlands 3 connection timed out
Sours: https://digistatement.com/borderlands-3-connection-timed-out-in-2021-how-to-fix-it/
Getting a network related error every time you are trying to play Borderlands 3? Is there a fix? Lets find out.
Borderlands 3 – Network Error – Unable to connect to the online service – How to fix
What is the Network error in Borderlands?
It is a error that a lot of players have encountered till now. Every time they try to play the game with friends or try online matchmaking they get a message saying: Network Error: You must connect to the online service to play online.
If you normally play solo then this should not affect you but for people who play Borderlands 3 co-op with friends, it is highly frustrating. And it is not a problem related to their internet connection as all other games working properly.
How to fix this error?
There are a plenty of things you can do in order to fix this network error.
Launch the game via the executable file. Just exit the Epic Games Launcher, go to the folder where you have installed Borderlands 3 and double click on Borderlands3.exe. The location of the executable file should look like this: C:\Games\Epic Games\Borderlands3\OakGame\Binaries\Win64\Borderlands3.exe
Check whether "Lsass.exe" is blocked in your  firewall. If it is then unblock it.
Try to flush your DNS cache. Here is how to do it:
Press the Windows key + R on your keyboard.
Type "cmd" and press enter to open the Command Prompt
Type "ipconfig /flushdns" without the quotation marks
Try some other Borderlands 3 guides:
---
That's all folks!
You might also like
Sours: https://frondtech.com/borderlands-3-how-to-fix-network-error-unable-to-connect-to-the-online-service/
Borderlands 3 Not Launching \u0026 Crash on Startup FIX!
How to Fix Borderlands 3 Not Launching | PC | New 2021!
The moment-to-moment gameplay of runnin'-and-gunnin' is super fun, but players are reporting that they get a start-up issue. Is your Borderlands 3 not launching, too?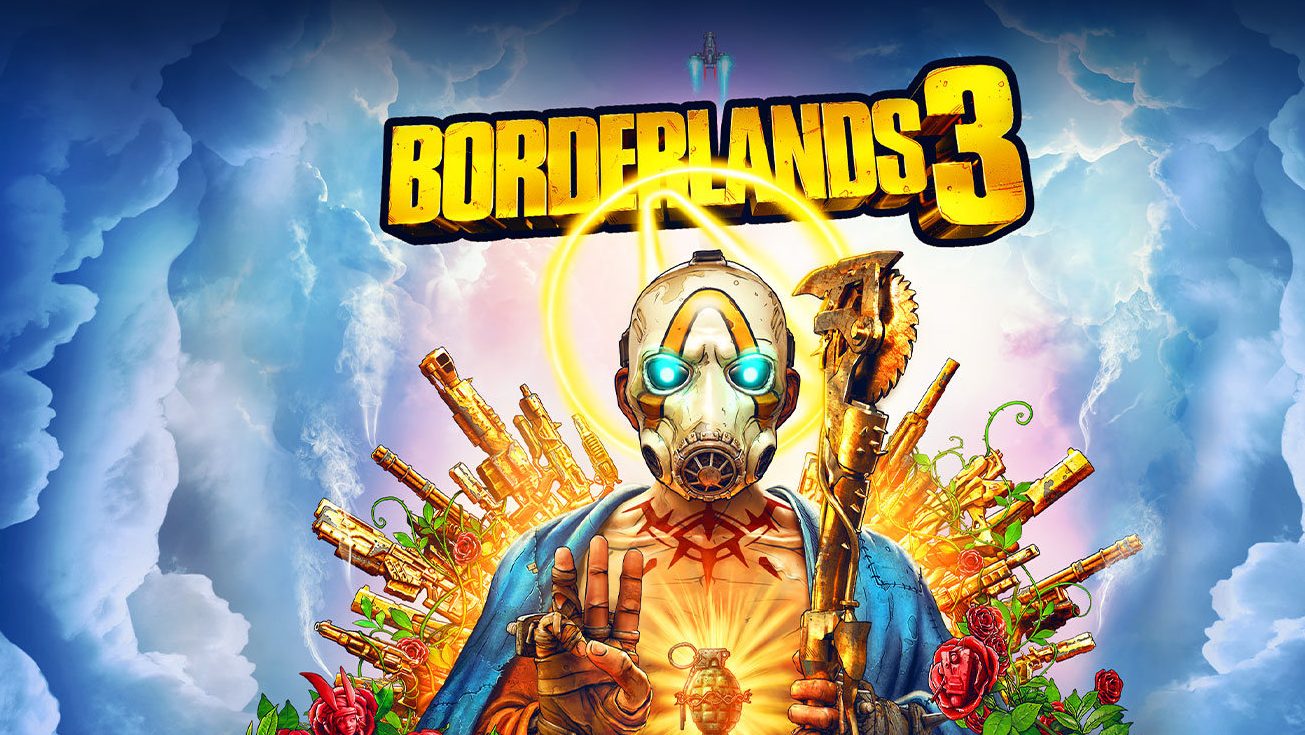 Why is this happening? Borderlands 3 not launching can be caused by many issues from graphic card or compatibility issues or software conflicting to administrative rights, etc.
Many of the avid gamers feel it quite tricky to troubleshoot the exact issue, however, you can follow this troubleshooting guide to fix the problem and join your friends quickly.
Try these fixes
Here is a list of all possible fixes that have helped many users. You may not have to try them all; just work your way down the list until you find the one that works for you.
Update Epic Games Launcher
Verify integrity of game files
Run as administrator
Check for Windows updates
Update device drivers
Reverting back to DX11
Temporarily disable anti-virus software
Install the latest patch
Perform a clean boot
Run system file checker
Reinstall the game
Fix 1: Update Epic Games Launcher
Actually, many Borderlands 3 gamers find the fix as simple as updating the Epic Games Launcher. If updates need to be installed, the launcher should automatically detect them.
However, sometimes it just fails to install the update. The Restart and Update button under Settings is gone now, but you can restart Epic Games a few times to see if this magically works.
Fix 2: Verify integrity of game files
It's always wise and easy to check your game files first. Corrupted game files can stop Borderlands 3 from launching successfully. To see if that's your problem, you need to verify the game files.
1) In Epic Game Launcher, navigate to your Library. Click the cog icon on the lower-right corner of Borderlands 3.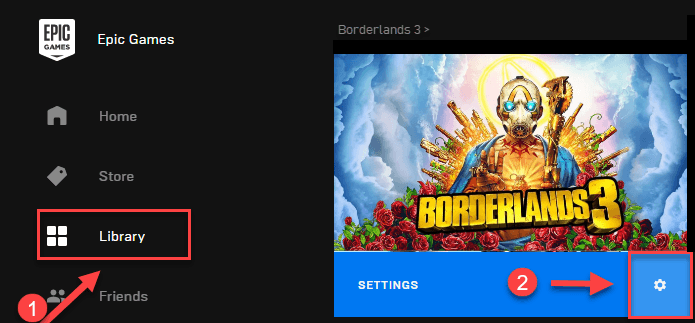 2) Click Verify and wait till the verification to complete.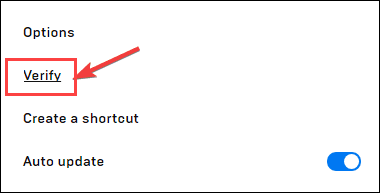 After verifying the game files, relaunch Borderlands 3 to see if it's fixed. If so, then congrats! If not, don't worry, there are a few fixes you can try.
---
Fix 3: Run as administrator
Borderlands 3 sometimes may not be able to access certain game files on your PC under normal user mode, which could be the cause of the not launching issue. To fix it, you can try running it as an administrator.
1) Right-click the Epic Games Launcher icon on your desktop and select Properties.
2) Click the Compatibility tab and check the Run this program as an administrator box. Then click Apply and OK.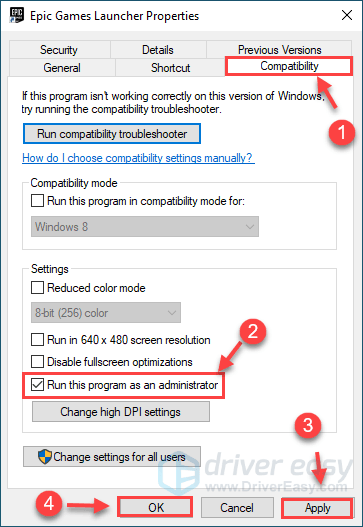 3) Go to the directory where you installed Borderlands 3, and run the .exe file as administrator as well.
4) Relaunch Borderlands 3 from the Epic Games Launcher to test the issue.
If the problem still persists, then go ahead with the fix below.
---
Fix 4: Check for Windows updates
To ensure compatibility, you can always check if you have the latest updates. If your PC is running on Windows 10, you just need to perform a Windows Update.
1) Type updates in the search box, then select Check for updates.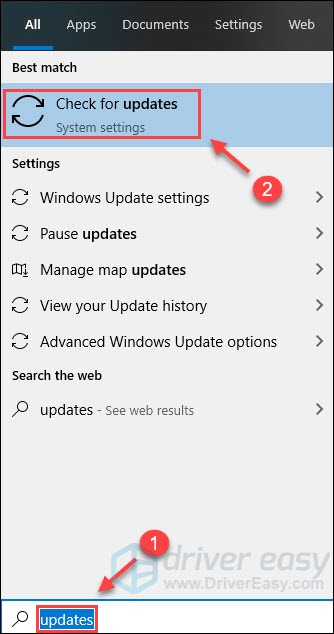 2) If there are updates available, you can click Download, then follow the on-screen directions to finish installing.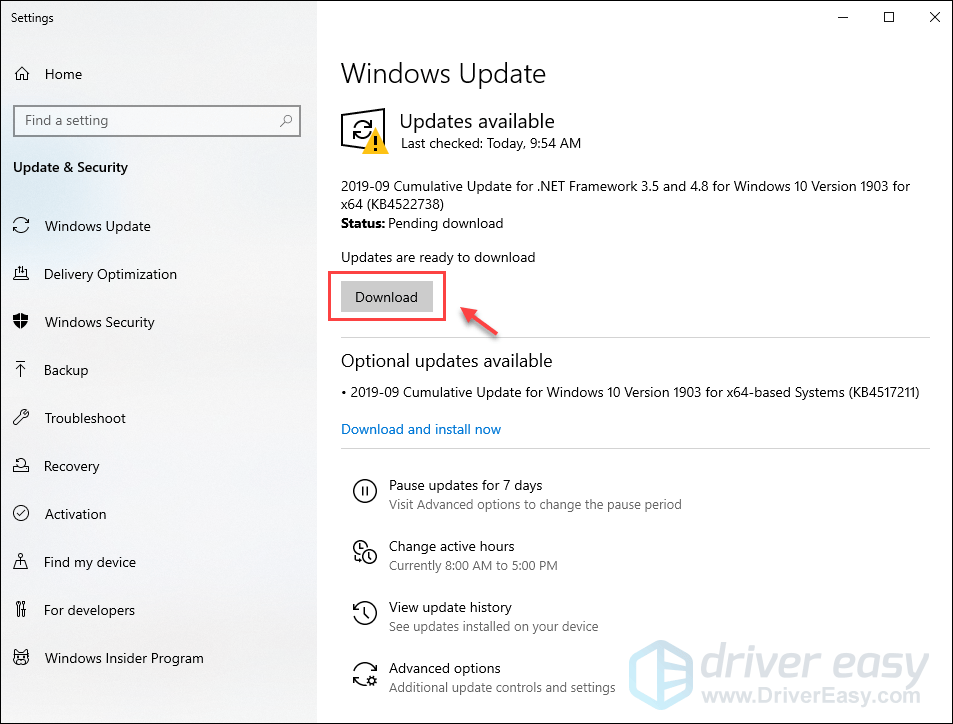 Or if it says You're up to date, just click Check for updates. Windows will start searching for available updates and automatically download and install the updates if there are any.
Once you've updated your system, perform a complete shutdown and restart your PC, then see if the issue is fixed.
---
Fix 5: Update device drivers
Sometimes Borderlands 3 may fail to launch because of a corrupted or outdated driver, especially your graphics card driver (sometimes your sound card driver). In that case, you'll probably experience the Borderlands 3 not launching or crashing issues.
Updating your graphics driver to the latest version can make your game run smoother and prevents other possible issues or errors.
You may either download the most up-to-date drivers online and install them manually, or simply do it automatically with Driver Easy.
Driver Easy will automatically recognize your system and find the correct drivers for it. You don't need to know exactly what system your computer is running, you don't need to risk downloading and installing the wrong driver, and you don't need to worry about making a mistake when installing.
You can update your drivers automatically with either the FREE or the Pro version of Driver Easy. But with the Pro version it takes just 2 clicks (and you get full support and a 30-day money back guarantee):
1) Download and install Driver Easy.
2) Run Driver Easy and click Scan Now. Driver Easy will then scan your computer and detect any problem drivers.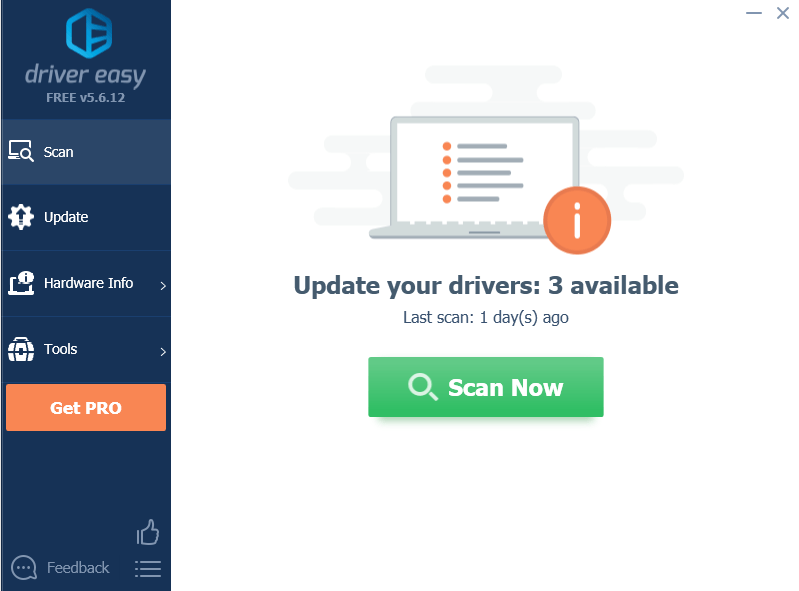 3) Click the Update button to download the correct version of all the drivers that are missing or out of date on your system, and then manually install it.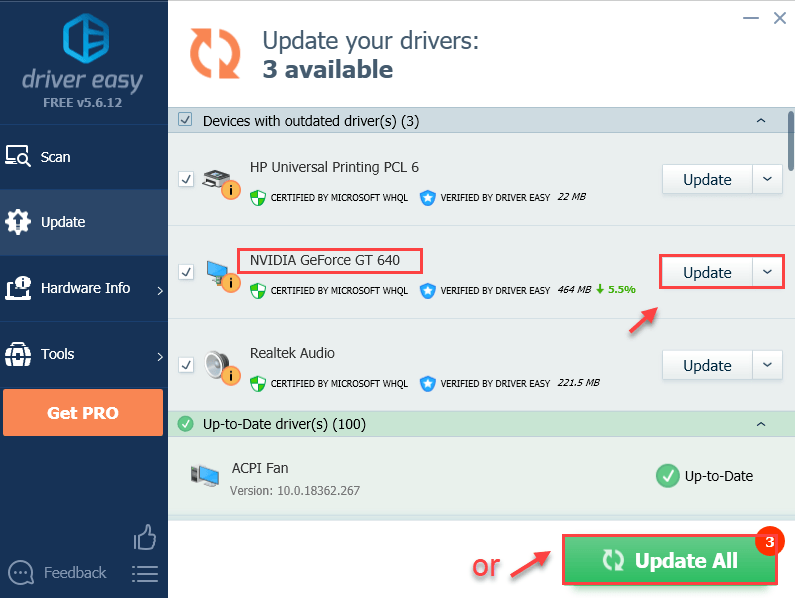 Or you can also click the Update All button at the bottom right to automatically update all outdated or missing drivers on your computer. (This requires the Pro version — you will have full tech support and a 30-day money-back guarantee.)
4) Restart your PC and try to run your game on Epic Games Launcher to see if it works.
---
Fix 6: Reverting back to DX11
If you try to enable DX12 on Borderlands 3 and get stuck in loading forever, you can try to set it back to DX11 and it will work again.
1) On your PC, go to
%USERPROFILE%\Documents\My Games\Borderlands 3\Saved\Config\WindowsNoEditor\
2) In WindowsNoEditor, right-click the file titled GameUserSettings.ini and select Edit with Notepad.
3) In Notepad, scroll all the way down to find the line where it says PreferredGraphicsAPI and change DX12 to DX11, then save the file.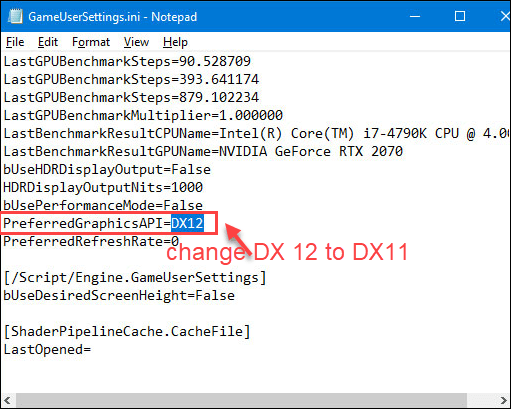 4) Restart your PC and relaunch Borderlands 3 to test the issue.
The support for DX12 API is still in beta stages for the game, so the issue will likely be fixed soon with an update, but it's up to Gearbox Software to deliver the update in a timely manner. On the bright side, players who opted to play the game in DX11 mode are all set because it works perfectly fine in DX11 mode.
---
Fix 7: Temporarily disable anti-virus software
Borderlands 3 not launching is sometimes caused by your third-party antivirus application. To see if that's the problem for you, temporarily disable your antivirus program and check if the problem persists.
Since Borderlands 3 consumes a lot of memory and CPU usage when it's running, many third-party antivirus applications may regard it as a potential threat and Borderlands 3 may not launch as expected.
If that's the cause of your problem, you can try adding Borderlands 3 as an exception to your third-party antivirus application. (Please consult your antivirus documentation for instructions if you don't know how to do it.)
Be extra careful about what sites you visit, what emails you open, and what files you download when your antivirus is disabled.
---
Fix 8: Install the latest game patch
Gearbox Software keeps releasing game patches to fix bugs and improve gaming performance. It's possible that a new patch might be able to fix Borderlands 3 not launching issue.
If a new patch is available, you can just download and install it to see if it fixes your problem; if there are no patches available, or if the issue persists after you installed the latest patch, try the next fix below.
---
Fix 9: Perform a clean boot
If Borderlands 3 still fails to launch, it may be caused by other software on your PC. You may need a clean boot to find out the problematic software. Here is how to do it:
1) Press the Windows key + R at the same time to open the Run box. Type msconfig and hit Enter.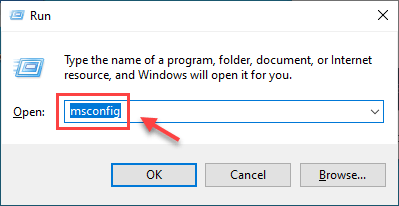 2) Click the Services tab and check the Hide all Microsoft services box, then click Disable all.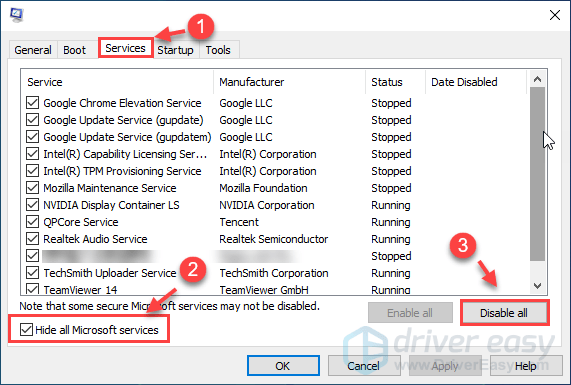 3) Select the Startup tab and click Open Task Manager.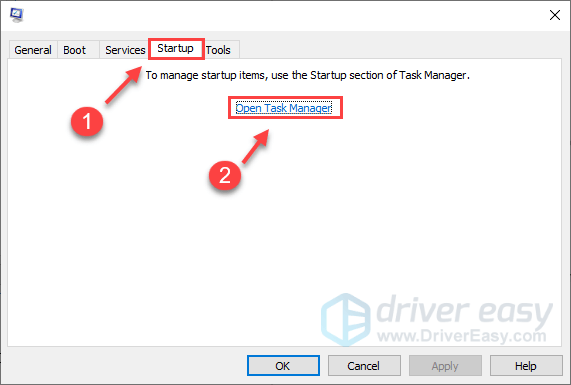 4) Under the Startup tab, select each startup item and then click Disable.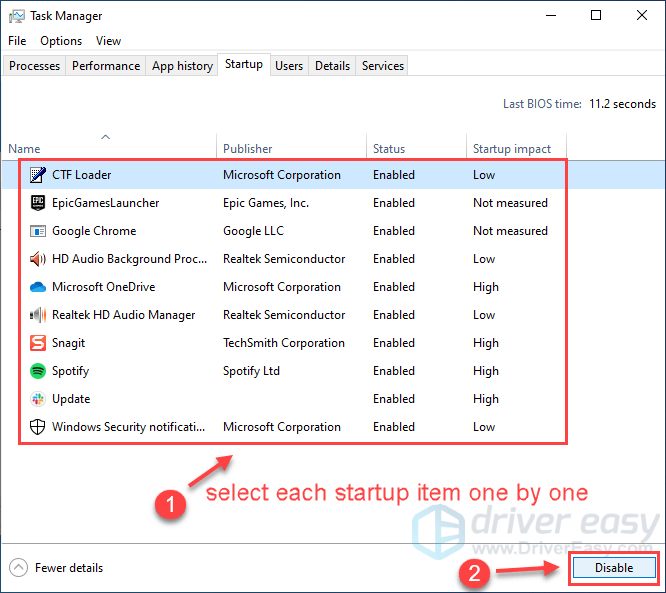 5) Click Apply > OK.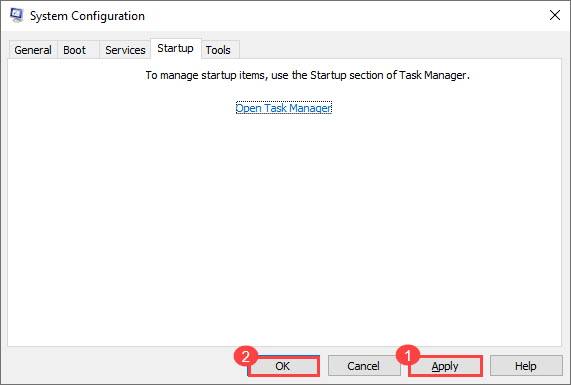 6) Restart your PC and launch Borderland 3 to see if the game can launch normally.
If so, congrats! However, you'll need to find out the problematic software. Here is how to do it:
1. Open the System Configuration again.
2. Enable services and applications that you've disabled one by one until you find the problematic one.
Note: Remember to restart your PC to apply the changes after enabling each service.
Once you find out the problematic software, you need to uninstall it to avoid running into the same issue in the future.
---
Fix 10: Run system file checker
Missing or damaged system files may lead to Borderlands not launching. To fix this problem, you can use the system file checker tool of Windows to check for any file corruption and thereby repair it.
1) On your keyboard, press the Windows Logo Key and R at the same time to open the Run dialog box. Type cmd and press Ctrl+Shift+Enter to run Command Prompt as administrator.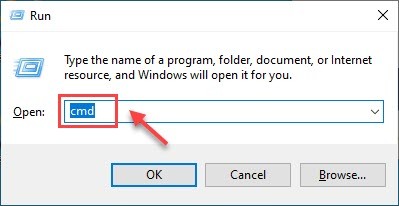 2) Click Yes when you are prompted for permission.
3) In the Command Prompt window, type the following command (note that there's a space between sfc and /) and press Enter.
sfc /scannow
4) Wait for the system scan to finish. Windows will try repairing your corrupted and missing files during the process.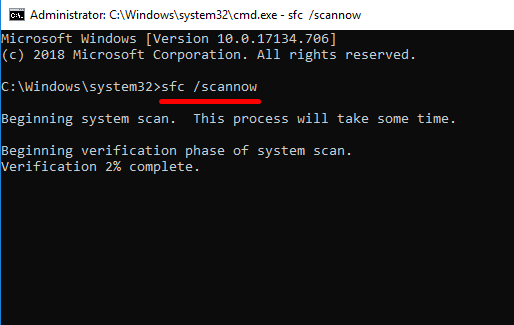 5) When the verification is finished, you may receive the following messages:
Windows Resource Protection did not find any integrity violations.
It means you don't have any missing or corrupted system files. You can go ahead with the next fix to solve your problem.
Windows Resource Protection found corrupt files and successfully repaired them
You can perform a restart and try to relaunch Borderland 3 to see if it's fixed.
If you receive neither of these messages, you can click Microsoft Support Page to further fix your problem with File Checker Tool.
---
Fix 11: Reinstall the game
If none of the fixes above works for you, you may need to try reinstalling the game to solve this problem.
1) On your keyboard, press the Windows logo key and R at the same time to invoke the Run box.
2) Type appwiz.cpl and press Enter.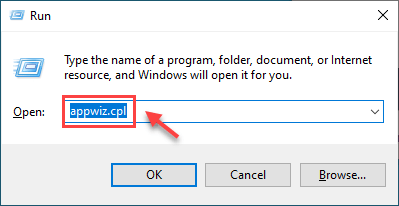 3) Right-click Borderlands 3, then click Uninstall.
Normally, Borderlands 3 can work properly again after you reinstall it. If it still doesn't work, you may uninstall Epic Games as well.
---
We hope this helps resolve your problem. If you have any questions, please feel free to leave us a comment below.
18
18 people found this helpful
Sours: https://www.drivereasy.com/knowledge/solved-borderlands-3-not-launching/
Not borderlands 3 working online
How do I fix the connection problems in Borderlands 3?
How do I fix the connection problems in Borderlands 3?
Fixing Borderlands 3 multiplayer won't connect issue
Check Xbox Live server status.
Troubleshoot your local network devices.
Check for internet speed and low bandwidth on your console.
Confirm your Xbox One NAT is Open.
Check if correct ports are opened.
How do I play LAN on Borderlands 2?
After you launch the game click on "Network settings" and select LAN. Then start the game. Your friend must click on "Search game" in the main menu of the game and there will be your game that you've started. There might be a problem for laptops and desktops to see each other in the same LAN.
How do I use hamachi?
Setup
Install Hamachi. You want the Unmanaged version, which is free.
Create a VPN tunnel in Hamachi. (Network>Create a new network…)
Get your friends to join your Hamachi network.
Have everyone on the server set the Hamachi network as a Home Network, or allow Minecraft to use Public Networks.
Does Borderlands have LAN?
In borderlands, on the game host machine, at the main menu, select "lan game" then "host public game" and then type in a (arbitrary) host name and press OK. next you should see the lobby screen and see your character in the top slot of the 4 available player slots. Wait there for others to show up.
Do you need wifi to play Borderlands 2?
No, you can play single player without internet. You probably will need to be connected at least for the initial installation though, lots of stuff it needs to download before hand.
Can you play Borderlands 2 multiplayer offline?
Besides split screen, if you have 2 or more tv's and the same system, you can still play together offline. All of the Borderlands games have splitscreen up to 4 players on CONSOLE ONLY. PC, for some reason, did not get Splitscreen.
Is Borderlands 2 cross-platform switch PC?
That's right — along with the news today of the Hammerlock DLC release, Aspyr announced that Borderlands 2 has gone cross-platform, meaning you can now play the game online with those who own the PC version of the game.
How do I check my Borderlands 2 version?
Find the Borderlands.exe file. It might just say "Borderlands" and then "Application" under file type, depending on your view options. Right click, select properties. Go to the tab that says "Details" and on that should be the product version.
Can a Macbook Air run Borderlands 2?
Borderlands 2 would definitely run for you. If you have a discrete graphics card, it works even better (according to my friend.) For comparison, I'm on a 2012 13′ macbook pro with integrated graphics. The polygons look terrible and I get annoying fps drops, but I can still have tons of fun playing.
Can Mac and PC players play together on steam?
Share All sharing options for: Steam now lets you invite iOS and Android devices to join PC multiplayer games remotely. Last month, Valve announced a beta of Steam Remote Play Together, which let you play local multiplayer games over the internet with your friends across Windows, Linux, and macOS computers.
Sours: https://boardgamestips.com/tabletop-role-playing-games/how-do-i-fix-the-connection-problems-in-borderlands-3/
Season Pass Not Working Fix - Borderlands 3
Climbing into a chair, I sat down, covering my penis with my hands. The doctor turned and smiling said, Lean back, lie down, put your hands on the armrests and put your feet on the holders on the sides. Do not be shy, everything will be fine. I did everything he said.
The pose was absolutely shameless.
Now discussing:
Her lips. Lick me, come on Lick Helen. There was nowhere to go, and I began to lick my hairy vagina. -Well, here's a clever girl. Lick me clean.
587
588
589
590
591