How I print as much as I want for free with HP Instant Ink
As you probably noticed from my blog, I love creating and sharing free printables. So it was time for me to share with you my favorite printing "secret" to be able to print as much as you want for really cheap (if not FREE).
When it comes to printers, there's one thing I recommend more than anything else: Get a printer that is compatible with the HP Instant Ink program. With this service, you can print for free forever using their free printing plan, or print big quantities for free for months using HP Instant Ink promo codes.
What I love most about HP Instant Ink, besides the super affordable price and the 7 months of FREE INK I got when I signed up, is that I no longer need to worry about "saving" ink (and therefore never daring to use the best printing quality), nor need to ask myself "is it really worth it" before printing something.
I can just print a lot with the highest quality printing settings, for free or for really cheap, and that totally changed the way I used my printer.
In this article, I'm going to explain more precisely why I love this service so much and I'll recap at the end the steps you should follow if you want to get several free months of HP Instant Ink too.
(This post contains affiliate links. For more information, see my disclosures here.)
If you've never heard about it, here's what HP Instant Ink is:
HP Instant Ink is an ink cartridge replacement service. You can choose among several HP Instant Ink plans and depending on the plan you choose, you'll be charged a fee based on the number of pages you print each month. The printer sends ink level information to HP, and when ink levels get low, HP automatically ships ink replacement ink cartridges. You can save up to 50% on ink that's ordered by your printer and delivered to your door before you run out.
To sign up for this service you need a printer that is HP Instant Ink eligible. They have eligible printers that fit all budgets and I'll show you that even if your current printer isn't HP Instant ink compatible, it can still make sense financially to get a new one that is!

Reasons why I LOVE using the HP Instant Ink program
You can get several months of FREE HP Instant ink when you sign up
I got 7 months of FREE HP Instant INK when I signed up. 300 pages per month X 7 months = up to 2100 free printed pages (!!!), with whatever awesome printing quality I decide to use!
Enough said. But I'll keep raving about it anyway. I'll explain further down in the article how you too can (and should) get started with free months of ink!

I got 1 month FREE by signing up with a referral link/code: to get a free month too, sign up using my referral link: http://try.hpinstantink.com/wf9fq1 or my referral code wf9fq1 to get a free month. Just so you know, I'll get a free month too if you sign up using my link, thanks!
My new printer came with a 3 months free trial – most new printers do I believe. Look for any promo code that would be included with your printer, or contact HP Instant Ink customer service if you can't find it.
I then tried out every discount code I could find online and managed to score an extra 3 months of Free HP Instant Ink. Discount codes often change, so not all promo codes will work at any given time, you just got to try them all out one after the other (they can combine), and research online for newer ones if needed. I'll update as possible if I find new codes. For now, here are the codes I found, with which you may score extra free months. So I definitely recommend you try these promo codes:

wf9fq1
FREEINK (this one works)
3FREEINK (this one worked for me a few months ago)
HPINSTAINK4U
SAVE50PERCENT
SAVE50NOW

Update May 2020: use code EASYWAYTOPRINT for 2 months free trial
Affordable and flexible printing plans:
HP Instant Ink offers several plans to fit everyone's printing needs. And I think they're super affordable. I mean you can't beat FREE (see their free plan: that is just awesome, indefinitely FREE for anyone that prints about 15 pages/month). You can also change your plan at any time.
For example, you can start with the frequent printing plan (up to 300 pages) during your free trial/free months to take full advantage of the free months, and then switch to a cheaper plan (occasional or moderate) that fits more your actual printing needs once you run out of free months.
Please note that you won't be able to downgrade to the free printing plan if you've already signed up for one of the other paying plan. So if you plan on using the free printing plan, you should pick it from the start.
Update: HP has now added an additional plan "business printing plan" where you can print up to 700 pages/month for $19.99.
Most people will probably be more than fine with the occasional (50 pages/month for 2.99$) or moderate (100 pages/month for 4.99$) printing plans. So, for less than the price of a Starbucks coffee, you could basically print as much as you want, select the best printing quality every time, and never worry about running out of ink.
If your printing needs vary from month to month but you don't want to keep switching plan, that's not a problem either because your unused pages can roll over to next month if you have a slow month. Alternatively, if you need to print more on a specific month, that's no problem, you'll just be charged 1$ for every 15/20/25 additional pages (depending on your plan) you print. Cheap!
It's also good to note that you can totally cancel this service at any time (on your last free month for example) if you're not convinced by this system, but I doubt you will want to cancel.
Source: HP Instant Ink
HP even offers a free printing plan (15 pages/month) compatible with some printers. So if you need to print less than 15 pages per month, you could basically keep printing for free forever with the free printing plan! If you think about it you may not print that many more than 15 pages per month! So that would be an incredible deal! And you can always pay the extra pages if you ever happen to need more pages printed in one month.
Please note that you won't be able to downgrade to the free printing plan if you've already signed up for one of the other paying plans. So if you plan on using the free printing plan, you should pick it from the start.
The luxury to select the best printing quality every time, for the same cost
1 page is 1 page no matter what quality you decide to print. Whether you're printing in draft black and white quality or in color photo quality you'll be charged the same. So you can finally select the best printing quality without feeling like it's a waste or having to ask yourself "is it really worth it" before printing something.
Use your referral link to keep getting free months of HP Instant Ink
Once signed up, you'll have your own referral link and codes that you can share with your friends, family or online. You'll get an extra free month every time someone will sign up using your referral links. That means you could keep on using HP instant ink for free for a while if you spread your link well!
Recap – Steps you should take to get several free months of HP Instant Ink
First: you need a printer that is HP Instant Ink eligible
Here's a list of the printers on Amazon that are compatible with HP Instant Ink. It's easy to know which ones are compatible: "HP Instant Ink ready" is included in the product title.
If you already have one of them but never signed up for HP Instant Ink you can still use my referral link (1 free month) and try the other promo codes to score extra free months: FREEINK (this one works), 3FREEINK(this one worked for me a few months ago), HPINSTAINK4U, SAVE50PERCENT, SAVE50NOW,
If you don't have a printer that is HP Instant Ink eligible, you'll have to get one but don't worry, there's plenty great ones to choose from (most HP printers are eligible), that fit all budgets.
You can get some on Amazon for as cheap as 40$. That's about the price you'd pay for new ink cartridges anyway, so you might as well get a new printer + months of free ink instead of getting new ink cartridges for your current printer.
In case you wonder, I have this printer.


Second: Sign up using my referral link and add HP Instant Ink Promo Codes
First, start by using a referral code to sign up to get your 1st free month of HP Instant Ink. You can use my referral link (recommended: it will automatically add the free month) or add my code jlWSC.
After that, you're going to want to enter HP Instant Ink promo codes to get additional free months during registration. This is where you want to get as many free months now as possible.
If you just got your printer, it should come with a 3 months trial, so look for the promo code that would be included in your box or contact HP Instant Ink Customer Support if you can't find it.
If you used my referral link FIRST before adding your 3 months promo code, you should now total 4 free months at this point. If you already had a printer, you can still try these codes to get more free months too.
Now try to score even more, by trying out these additional promo codes:
FREEINK (this one works)
3FREEINK(this one worked for me a few months ago)
HPINSTAINK4U
SAVE50PERCENT
SAVE50NOW
EASYWAYTOPRINT
As I explained earlier, promo codes change often, so they won't all work at any given time, but I recommend you try them all out anyway. You might be pleasantly surprised!
LAST IMPORTANT STEP:
You're almost done, but before you checkout, make sure that your total is 0$ and that you see the one month free from refer-a-friend + other free months from the promo codes you entered.
With the combination of promo codes & referral links, you should usually be able to start off with between 4 and 6 months of free ink.
Enjoy your new printing freedom and your free months!
Disclaimer: As enthusiastic as I am in this article, I'd like to point out that this article is not sponsored in any way. I'm just genuinely super happy about this program, it totally changed the way I use my printer and therefore that is the best recommendation I have regarding printers. I'm simply including my referral code with which you can get 1 extra FREE MONTH of Ink (and I'll get one too).
EDIT: This article was first published in June 2018 and then updated in April 2020.
Sours: https://lovelyplanner.com/print-free-hp-instant-ink-promo-codes/
What is HP Instant Ink?
If you own an inkjet printer or are considering the purchase of one, you would be wise to consider an ink subscription. Just like high-yield ink cartridges reduce ongoing ink costs compared to lower-yield cartridges, an ink subscription offers another way to save on ink. The most popular of these services is HP Instant Ink, an ink-by-mail subscription service that is offered alongside most of the HP printers sold today.
For this article, we're looking at HP's Instant Ink program, which the company claims can save you up to 50% on ink costs. We've crunched the numbers and compared the subscription plan costs to the price of standard cartridges to see if this is true. We've also looked at how HP Instant Ink rollover pages can save you money and headache, and how the ease of changing your plan makes HP Instant Ink billing pretty simple, even when your printing needs change in a given month.
What is HP Instant Ink?
HP's Instant Ink program is a subscription service that HP offers its customers, which uses your printer's usage data and your monthly printing habits to send regular ink refills right when you need them.
The best part? It's all at a low monthly cost that is generally less expensive and more convenient than buying new cartridges in stores every time you run out.
How does HP Instant Ink work?
One convenience of an Instant Ink subscription is that ink cartridges are ordered automatically. Although it can take up to 10 days for the cartridges to arrive by mail, ink gets ordered well before you should ever run out. For this to happen, you need to have the printer connected to the internet. To set up the subscription account, you need a valid email address and to put a valid credit or debit card on file.
Unless you suddenly decide to take on an enormous printing project, you should not run out of ink before replacement cartridges arrive. That's because an ink cartridge order is placed well before you're expected to run out—and this is based on the number of pages included in your monthly plan.
HP Instant Ink prices and monthly plans
Every person, household and office has different printing needs, which is why HP offers four primary monthly plans, ranging from 15 to 300 pages per month for the majority of home and business users.
If you need something better suited to the demands of an office, HP also has a Business plan that jumps up to 700 pages per month.
HP offers flexibility in changing plans, allowing you to upgrade and downgrade, depending on your printing volume. If you downgrade to a lesser plan, the change takes place at the next billing cycle. You can, however, upgrade your plan in the middle of a billing cycle.
If you need more pages in any given month, you can purchase 10 extra pages for $1 (10 cents per page), or 15 pages for $1 (6.7 cents per page) with the Business plan. If you don't use all of your pages, they will roll over—up to double the monthly page amount allowed in your subscription plan. If the printer is connected to the internet, you should receive an email notifying you when you are near using up all the pages in your plan. You also can check your print volume via HPSmart.com.
| | | | | |
| --- | --- | --- | --- | --- |
| Name | Cost | Pages Per Month | Rollover Pages | Cost Per Page* |
| Basic | $0.99 | 15 | 45 | 7 cents |
| Occasional | $2.99 | 50 | 150 | 6 cents |
| Moderate | $4.99 | 100 | 300 | 5 cents |
| Frequent | $11.99 | 300 | 900 | 4 cents |
| Business | $24.99 | 700 | 2,100 | 4 cents |
Perhaps the most interesting detail in this subscription program is that all pages cost the same. No matter if you print an 8 x 10-inch color photo on glossy paper or a text document on plain paper, every page simply counts as a page under the plan.
HP calls its Instant Ink cartridges "extra high capacity". They have more ink than XL cartridges, and thus you replace them less often. You return the cartridges for recycling in postage-paid packaging sent to you by HP. No more need to drive them to a local retailer like Office Depot that recycles ink cartridges.
There are no additional fees for a subscription, beyond the monthly fee and the additional pages surcharge. There is no hidden annual fee. You can cancel at any time.
If you already own an Instant Ink-eligible printer, you can sign up for a subscription now, but you won't be billed until you begin using it. So, even if you still have plenty of ink in your HP printer, you can sign up now for Instant Ink now, but won't be billed until 30 days after you have installed the first Instant Ink cartridge in your printer.
HP Instant Ink vs regular ink purchases
Will a subscription plan in all cases be less expensive than buying ink cartridges on your own? That may be a difficult calculation to make, because many factors come into play.
For example, let's take the HP OfficeJet 250, a portable printer whose high-yield cartridges have estimated costs per page of 6.7 cents for black, and 17.3 cents for color pages. Even with the basic plan, which comes out to 7 cents a month, it looks like you would come out ahead if you printed just a few color pages per month. By this logic, the more color pages you print, the more you are saving by having a subscription plan.
As previously described, you don't lose pages you don't use. But, you can only roll over so many. On the Basic plan of 15 pages a month, you can roll over a maximum of 30 pages. With the 50-page Occasional plan, you can roll over up to 100 pages, and so on. As long as you use up all your pages, it appears that you will save money over buying cartridges on your own, when you need them.
By the same token, the HP Envy 7855 offers costs per page of 7.1 cents (text) and 18 cents (color) when using high-yield cartridges. The Moderate plan of 100 pages monthly would knock down your cost per page to 5 cents. The more color pages you print, the more money you're saving.
If you need to downgrade your plan, and do so in time, you should be able to prevent any loss in rolled over pages.
HP Instant Ink ready printers
Many of the company's Deskjet and Officejet printers are eligible for the program, including all of the models recently tested by Tom's Guide. This includes models seen in our best printers list, like our HP Tango X review, the HP Envy 7855 printer review and the HP OfficeJet 250 that tops our list of the best portable printers. Several of HP's office-oriented printers, like the HP OfficeJet Pro 9025, also support an Instant Ink subscription.
Given the long list of compatible models, it's most likely that an HP model on your short list supports Instant Ink. HP's online store offers a page listing Instant Ink printers.
One critical feature for compatibility is a working internet connection. If a printer is offline, it will not be able to report supply levels and trigger shipment of your next set of ink cartridges (or, toner cartridge).
However, Instant Ink is not available on all HP printers. The slightly older HP OfficeJet Pro 7720, for example, isn't eligible for an Instant Ink plan.
What you'll find missing from this list is any mention of HP's many laser printers, but that's not going to be the case for long. HP has recently added toner to the Instant Ink plan, letting monochrome laser printer owners enjoy the same subscription-based savings and convenient refills by mail. At press time, color laser printers were not supported.
Is HP Instant Ink worth it?
There is no doubt that HP Instant Ink can save you money, if you maximize your monthly print limit. HP claims that you can save up to 50 percent, but this calculation is based on standard cartridges, not high-yield cartridges, and assumes a fixed cost per page. The biggest question is how many color pages you print—the more color pages you print, the more you'll save by switching to an Instant Ink subscription, particularly if you make lots of large prints of color photos. Or, to look at it another way, having an Instant Ink subscription will free you up to print all those documents in color that in the past you printed in black-and-white in order to avoid the high cost of using your color inks.
It may take vigilance to avoid losing rolled-over pages. You need to make sure to downgrade your plan if you are not using all your pages, and are approaching the limit of rolled-over pages. HP makes this part easy, allowing you to downgrade at the next monthly billing cycle, without locking you in to a longer term. Checking your print volume is easy via HPSmart.com.
Also, you will want to make sure you upgrade your plan if you need to, so you don't overpay for extra pages. HP makes it easy to purchase extra pages, and also allows you to upgrade in the middle of a billing cycle, if you want to. That's quite a bit of flexibility.
All that said, even if you were to lose some pages in your plan, your cost per page would not skyrocket to the traditional costs of color pages, using ink cartridges without a subscription.
For example, even if you only used 75 of the 100 pages allowed each month under the Moderate plan—and lost them all because you maxed out the allowed rollover—your cost per page would only increase from 5 cents to 6.7 cents. That's still less than the cost of a text page when printing with high-yield cartridges in the HP Envy 7855.
As a worst-case scenario, if you only used 10 of the 15 pages under the Basic plan, you'd be paying 9.9 cents per page, using the same "lost rollover pages" assumption.
Although your individual savings may depend on what you print, and the consistency of your print volume, HP Instant Ink appears to be a pretty solid bet for most printing scenarios. Given the flexibility of the plans, the number of allowed rollover pages, and the ability to change plans without getting into a long-term commitment, it appears HP Instant Ink offers a subscription service that can save most inkjet printer owners money.
Sours: https://www.tomsguide.com/news/hp-instant-ink
HP ENVY 5530 Wireless e-All-In-One Printer & Instant Ink Review
Thereviewer has been compensated in the form of a Best Buy Gift Card and/or received the product/service at a reduced price or for free.
BY Popular Request – all HP Instant Ink Printers at Best Buy!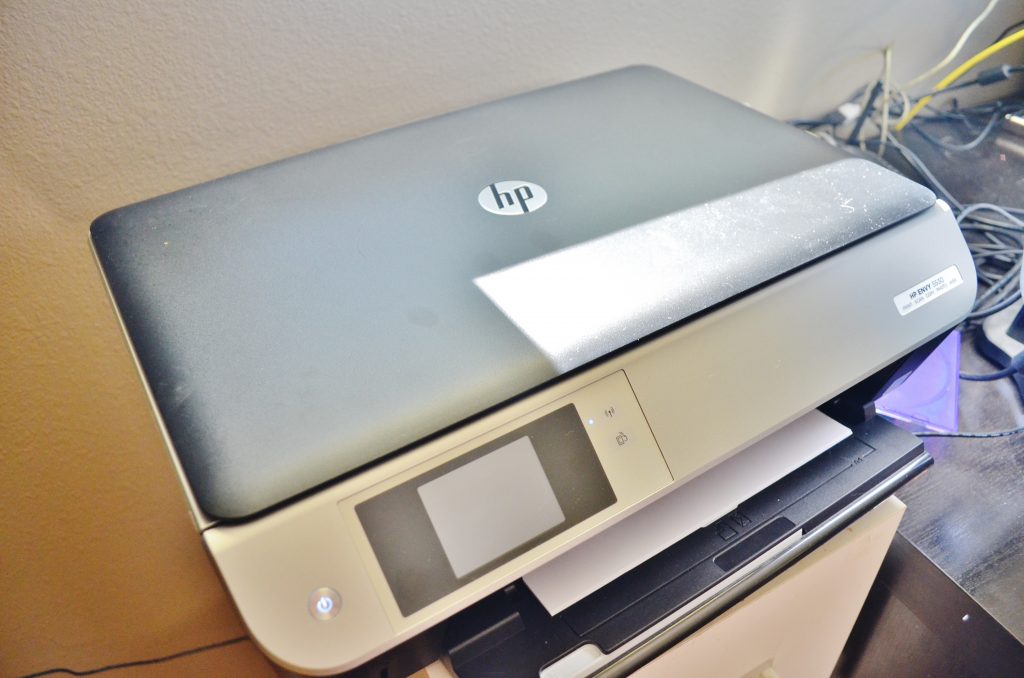 Goodness knows as a blogger, mom of 2 boys in school, and wife of a principal/teacher we print a LOT of things in our house – did I say a TON?! Not to mention that our printer was SO old it was a pain to try and print or scan anything as it was pretty much broken so we've been in desperate need of trying out a new printer. I've been drooling over the wireless e-All-in-One Printers for the past year or so since we're on the go so much and could hardly wait to get my hands on this HP ENVY 5530 Wireless e-All-in-One Printer at Best Buy. Not only can you E-MAIL the documents to yourself (which is AMAZING when you're on the go and using other devices to work from) BUT you can even scan a document and send it directly to your e-mail without printing it out! (which is especially helpful for me to sign contracts and send W-9 forms!!)
OK – so the printer itself wasn't the only thing that I was super excited to check out, I was also pretty intrigued by the HP Instant Ink program which allows you to get a consistent supply of ink for as low as $2.99 per month. Trust me – it's WAY better than running out of ink all the time (guilty!) and then overspending because you need ink NOW (guilty again!). Your printer actually automatically lets HP know when you need more ink and HP delivers it right to your home! You just enroll online (ink, shipping & cartridge recycling are included), choose a monthly plan (I recommend the $4.99/month plan for average printer use or the $9.99/month plan for heavy printer use!) and VOILA!
You'll get your billing and service started after you insert your first HP Instant Ink cartridge!! PLUS the Instant Ink cartridges actually have more ink in them than standard HP ink cartridges which is a plus. AND get this – this service is NOT based on how many cartridges you use – it's based on how many pages you print so you don't have to go "cheap" when printing pages or photos by trying to use less color.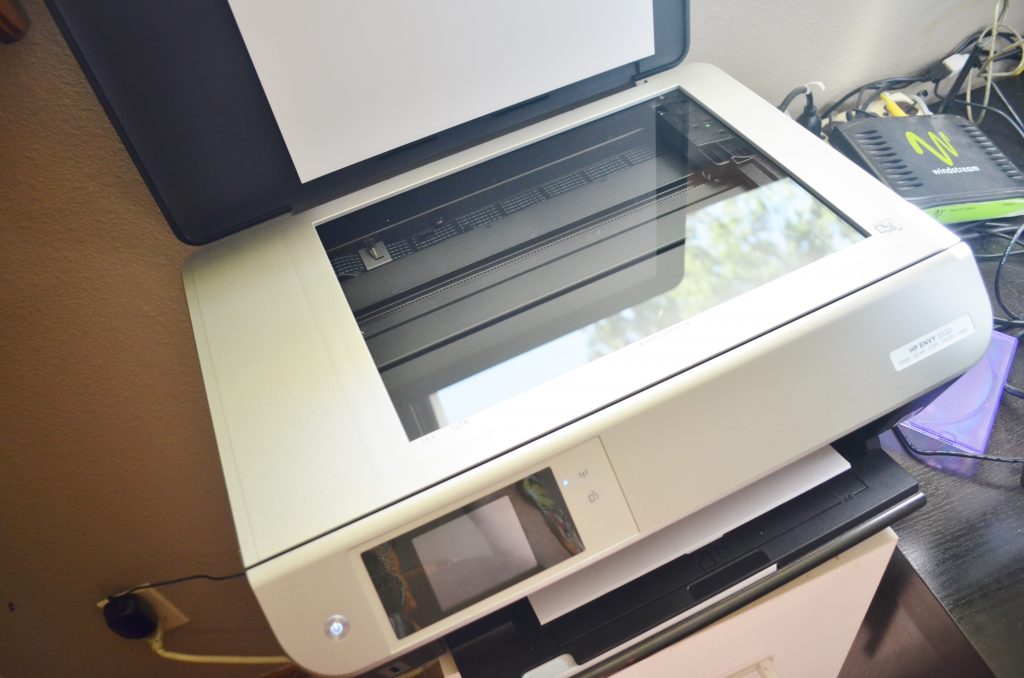 You can print to your printer at home from virtually anywhere! When I go out of town or am simply running errands I can shoot a quick e-mail or use the HP ePrint App and have something print at home when I'm not even there! It also makes it awesome for sending notes to your young kids at home if you're out of town! And it works the opposite way too – you can scan notes from your kids, photos, etc. without printing them – it will send straight to your mobile device!

PLUS I'm totally stoked about the "PRINTABLES" feature on the digital touch screen of the HP ENVY printer – you can scroll through several pages of icons where you can print pages directly from each "icon"! So without needing to pull up your internet on your computer and search for things you can just go directly to your printer, search for the "app" you want to use (such as Crayola, Highlights, Education.com, etc.) and choose pages to print directly from your printer onto your printer! That certainly makes it nice for those "quick activities" that you need to keep your kids busy indoors!
 The ENTIRE set up (printer AND Instant Ink program) took us under 15 minutes to set up and begin using! The monthly program is really a terrific bargain (the $9.99/month plan is roughly about 300 printer pages) – you certainly couldn't match that price any other way and trust me – when you're printing as many pages as we do a month it's a huge savings. PLUS this specific printer retails for about $129.99 (although it's on sale for under $100 at the time this was posted) which is certainly a reasonable price for a printer! For an inkjet printer the quality is really superb and prints images WAY better than our old printer does! It's a nice slim design and not bulky like others we've used. PLUS there IS a spot in the printer where you can add a memory card if you need some more memory which is a new feature!
Check out the HP ENVY 5530 Wireless e-All-in-One Printer at Best Buy for more specific specs or to purchase!
Share with your friends!
Shared by Crystal @ Surviving a Teacher's Salary
Sours: https://www.survivingateacherssalary.com/hp-envy-5530-wireless-e-all-in-one-printer-instant-ink-review/
Inkjet vs. Laser? Comparing Printer Options with HP!
HP Ends 'Free Ink for Life' Subscription Plan
Update: HP announced on Dec. 15 that it has changed its mind, and will now allow pre-existing "free ink for life" Instant Ink subscribers to continue their 15-page-a-month free ink plan.
Users who had received a discontinuation notice should now be able to continue using their free ink subscription. All new subscribers will still have to pay, however.
"We previously notified Instant Ink customers their plans would be changing, including no longer offering the 15-page free plan. After listening to their feedback we have reinstated the no-monthly-fee plan for eligible customers," says HP spokesperson Jaclyn Montalvo.
HP's change of heart came after the company took a lot of heat from HP Instant Ink users who flocked to social media to express their anger at losing their free ink plan.
Get more details about current HP Instant Ink plans.
HP is ending its 3-year-old policy of giving Instant Ink subscribers the first 15 pages free every month, a benefit that was previously advertised as "free for life."
As of Friday, the company is charging 99 cents for the first 15 pages printed on HP printers (anything above that amount incurs additional charges). Though the charge is relatively small, it ends a promotion that was used to entice consumers to buy HP printers and the ink subscription plan.
"What a joke," wrote Reddit user ConsuelaSaysNoNo on a discussion forum dedicated to printer issues. "I bought this printer because of the free printing feature."
She later told Consumer Reports: "You can definitely put me down as pissed off."
When asked by Consumer Reports to explain the shift from the "free for life" terms, HP spokesperson Jaclyn Montalvo said:
"HP regularly reviews pricing and makes adjustments based on a variety of factors. Our updated Instant Ink subscription pricing plans include ending the free printing plan option while allowing for more roll-over flexibility, options, and benefits."
Under HP's subscription service, consumers pay for the number of pages printed every month, not for ink cartridges. HP monitors the printer's output through an internet connection and sends new ink cartridges whenever the ink runs low.
To participate in the free plan, you had to put a credit card on file with HP and agree to receive promotional emails. HP would also send ads directly to your printer after every five pages printed. (These ads wouldn't count against your 15-page quota.)
So long as you stayed within your monthly 15-page limit, you could ostensibly never pay a fee. If you needed to print more than 15 pages, of course you could do that. For an additional block of 10 pages, HP would charge a dollar to the credit card on file.
For three years, the plan seemed like a good way to avoid feeling ripped off by high ink prices.
In Consumer Reports' annual printers survey, the expense of ink or toner replacement is a frequently cited pain point—affecting the owners of 1 in 5 printers.
Instant Ink has been a global success for HP, says Adrienne Spear, a printer supplies analyst at the market research firm Gap Intelligence. The program boasts more than 8 million subscribers spanning the U.S. and at least 17 countries—a big jump from the 6 million customers the company had recorded in January, she says.
"They've significantly increased worldwide subscriptions to Instant Ink during the COVID pandemic," Spear adds, "by really leaning into the message that you don't have to run out and wait in line wearing a mask."
Subscribers took to social media to express their annoyance at the revised deal terms.
"I actually don't think it's a good deal anymore," wrote one user.
HP isn't the only printer-maker to offer ink subscription plans, but it is among the most aggressive in marketing them, according to the analysts.
Brother and Canon also offer subscription services. Theirs rely on remote monitoring software that recognizes when ink levels are low and delivers cartridges as needed.
Epson recently launched a service called ReadyPrint. It also remotely monitors ink levels and delivers cartridges when they're low. Users must also sign up for a two-year commitment, essentially agreeing to lease a printer that has to be returned when the subscription ends.
Retailers offer subscriptions, too.
Amazon and Staples have plans that use remote ink monitoring software to detect when levels are low and deliver new cartridges before the ink runs out. The services are available only for select printer brands.
Office Depot has a subscription program, too, but instead of relying on monitoring software, it uses a preferred ink delivery schedule created by users.
Previously, Instant Ink was available only for inkjet-style printers. Now laser printer toner has been added to the program, with monthly tiers ranging from 50 pages for $1.99 to 1,500 pages for $25.99.
Other changes include:
If you print fewer pages than your monthly allotment, those unused pages get automatically rolled over to the next month, similar to how unused cell phone minutes work. Previously, you could roll over only two months' worth of unused pages. Now that's been expanded to three months.
Users who buy a new printer with a subscription will get six months of free ink or toner, an additional year of hardware warranty coverage (for a two-year total), and access to an app that offers some remote-operation capabilities.
You can subscribe to the program if you already own a printer, but benefits may vary.
Some monthly printing tiers are more expensive, but the 50-page tier will continue to cost $2.99.
As before, you must put a credit or debit card number and email address on file with HP, and keep your printer connected to the internet at all times.
If you go over your monthly allotment, you're charged $1 for 10 to 15 more inkjet printer pages or 10 to 50 laser printer pages (depending on your tier level).
You can cancel your subscription at any time, but the Instant Ink cartridges in your printer will no longer work once the billing cycle ends. You have to purchase new HP ink cartridges instead (third-party ink cartridges are off-limits) and return the used Instant Ink cartridges to HP.
Ink provided through the subscription program is 50 percent cheaper than it would be in stores, says Spear, and customers can now roll over three times the number of pages in the plan.
"But customers who are already signed up might feel like they're having to pay more for the same service they were getting," she says.
And that raises a larger question about your rights as a consumer, says Cory Doctorow, a journalist and digital-rights advocate for the Electronic Frontier Foundation.
When you agree to 15 free printed pages a month for life, it's more than reasonable to expect that you won't have to suddenly start paying for them three years later.
"It is a trick to get you hooked on a product and a business model that can then be changed without notice in the future, with no recourse to you," Doctorow says.
"The question is not, 'does this serve some people well,' but rather, 'do you get the self-determination to draw that conclusion on your own? Can you change your mind about whether it suits you because your life circumstances have changed?'"
That has long been the crux of consumer frustration with the high cost of ink replacement.
Manufacturers have for years been selling low-priced printers with the goal of recouping costs and raising profits through ink sales. Consumers responded by turning to cheap third-party replacement ink.
To combat this, HP crafts terms and conditions contracts that lock consumers into using only proprietary ink. In fact, according to the terms of the Instant Ink subscription, members agree to be locked out of using non-HP cartridges even if they cancel the plan.
So if you benefited from the program in college but no longer need to print as many pages, you may halt your subscription. But you cannot revert to using third-party ink cartridges in your printer. You have to buy a new printer instead.
And even then, an HP printer can stop accepting third-party ink. HP uses Digital Rights Management technology to recognize and reject the cartridges. And it regularly releases firmware updates—dubbed dynamic security—to ferret out such products.
Montalvo, the HP spokesperson, says the company's product packaging and online descriptions have clearly identified all dynamic security-enabled printers manufactured since December 2016.
For those printers, the security updates are automatic, which means users generally have no idea that they've happened, until a third-party cartridge causes the device to stop operating.
And that creates an adversarial relationship between the consumer and the manufacturer, Doctorow says.
"Computers should be designed to take orders from the people who own them and not from the manufacturers," he adds. "When the manufacturers' desires and the owners desires conflict, the owner should win. That should just be an ironclad design principle of all computerized devices, from smart speakers to cars, to smart light bulbs, to laptops, to phones, and to printers."
---
Octavio Blanco
My mission: To write stories that broaden readers' horizons and offer new solutions they can apply to their lives. Who I write for: My family, my friends, my neighbors, myself, and—most important—you. My passions: Music, art, coffee, cheese, good TV, and riding my electric bike (for now). Find me on Twitter: @octavionyc
Sours: https://www.consumerreports.org/printers/hp-ends-free-ink-for-life-a3792536732/
Envy ink printers instant hp
HP Instant Ink
Never run out and save up to 70% on ink
HP Instant Ink – get ink plus hassle-free delivery and recycling, all starting at £0.99 a month.
How does HP Instant Ink work?
Ink is ordered by your printer and delivered to your door, so you never have to worry about running out.
What is HP Instant Ink?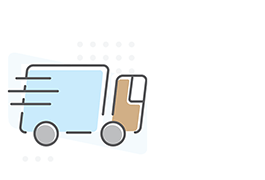 Never run out
Convenient ink replacements and smart delivery included.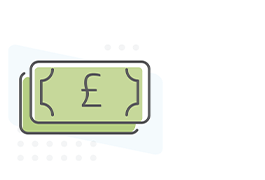 Save up to 70% on ink
Secure preferred ink savings with HP Instant Ink starting at £0.99 a month.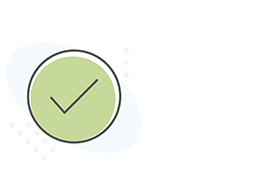 Worry-Free Service
Peace of mind with plan flexibility to change or cancel anytime at no cost.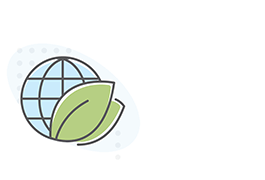 Responsible Recycling
Help us put plastic back into printers with prepaid recycling service included.
How does HP Instant Ink work?
Select a printing plan – Print a little or a lot – there's an option for everyone. Your subscription includes ink, hassle-free delivery, and prepaid recycling.

Get £10 credit when you enroll in HP Instant Ink
terms and conditions apply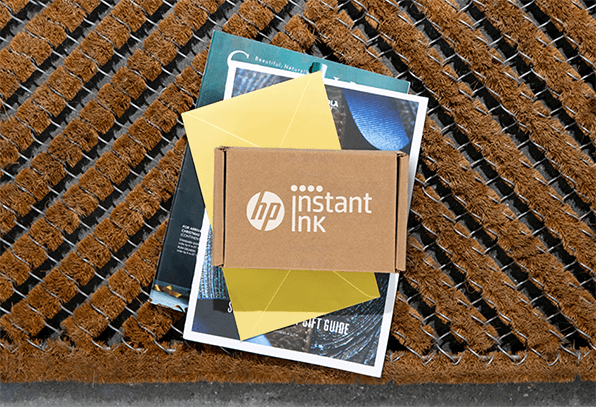 We ship you ink at no extra cost
When ink levels are low, a new cartridge is automatically dispatched. Cartridges are shipped before you need them, so you'll never run out.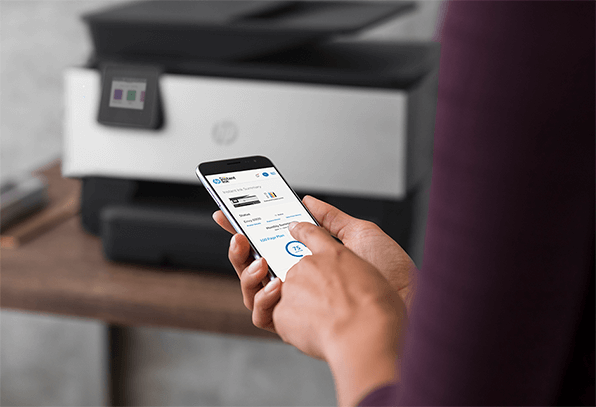 Enjoy total flexibility
You can cancel or change your plan anytime. If you don't use all of your pages, they automatically rollover to the next month.
Sours: https://www.currys.co.uk/gbuk/hp-instant-ink-709-commercial.html
How does HP Instant Ink work?
I need to go do pee. Do you know where the toilet paper is, otherwise the toilet ran out. - My tongue is better than toilet paper.
You will also be interested:
This woman who appeared immediately reminded me of my former strict biology teacher. who also had such a gorgeous female figure and teased us with her natural forms. A lot of the kids in the class liked her. I even managed to get a photograph of her. I drew indecent pictures in which I depicted her completely naked in indecent positions.
612
613
614
615
616