31. Flight Plan Formats¶
31.4. Notes about the Garmin Formats GFP and FPL¶
Various problems can appear when reading exported flight plans into the Garmin units. Most of these are a result of the Garmin navigation database which uses data of an older AIRAC cycle (mostly 1611 at the time of writing). Updated simulator or add-on databases (like the one in Little Navmap) can use the latest navdata or an old one from FSX or P3D stock data. X-Plane 11.10 stock navdata is currently based on 1611.
Any waypoints, airways or procedures that are removed, added or renamed over time can cause locked waypoints or other messages when reading a flight plan into the GNS or GTN.
It is easy to remove locked waypoints within the GNS or GTN to enable the flight plan to be activated. Refer to the documentation of the Garmin unit.
Little Navmap allows to change the Garmin export to replace all waypoints with user-defined waypoints to avoid locking. While this is a sufficient approach to avoid the locked waypoints it comes with a few limitations:
Departure and destination airport are not saved as user-defined waypoints. These have to exist in the Garmin navigation database.
Navaid information like frequencies cannot be displayed since the waypoint cannot be related to the radio navaid.
Procedures like SID and STAR cannot be saved with the flight plan and have to be selected manually.
The GTN (not the GNS) changes all names to a generic scheme.
The export of user-defined waypoints can be enabled in the options dialog on tab .
Sours: https://www.littlenavmap.org/manuals/littlenavmap/release/2.4/en/FLIGHTPLANFMT.html
Flight Planning Made EasyWelcome to SimBrief.com, a virtual flight planning service designed for Flight Simulation hobbyists looking to take their flights to the next level!

Registered users gain access to a web-based dispatching system, capable of generating in-depth flight plan packages featuring detailed fuel planning, weather forecasts, current NOTAMs, ETOPS calculations, and much more in seconds!Get Started
Detailed Fuel PlanningSimBrief supports many of the most popular aircraft types! These aircraft profiles have been developed over many years and have been tested for compatibility with a wide range of add-ons and simulators.

Currently the database contains over 120 aircraft types, a full list can be viewed by clicking the button below.Full Aircraft ListPhoto by Håkan Dahlström
Downloadable FMS FilesSimBrief now supports over 40 different FMS and route file formats for a variety of simulators, programs, and third-party aircraft. Simply generate a flight plan and select your files from the FMS Downloads list.

In addition, the new FMS Downloader program makes it possible to automatically download and install your selected route files whenever you generate a SimBrief flight plan. Click below to visit the downloads page and try it for yourself!Learn More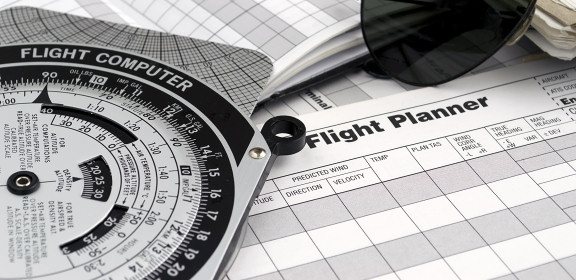 Detailed Flight Planning
The SimBrief Dispatch System is the web's most comprehensive FREE virtual flight planning service. Features include detailed fuel calculations for over 120 aircraft types, an extensive route database, real-world weather forecasts, current NOTAMs, ETOPS planning, and much more!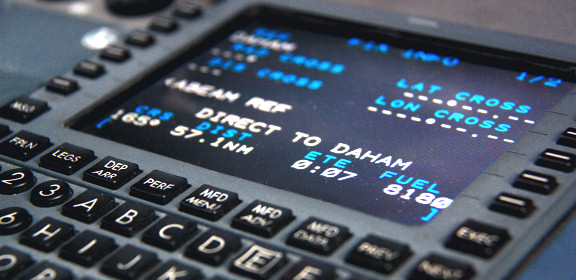 Current AIRAC Cycles
SimBrief is operated by Navigraph, the flight simulation community's trusted source for updated charts and navigational data (such as airports, waypoints, and airways). Navigraph subscribers always have access to the latest AIRAC cycles on SimBrief, please visit the Account Settings page for more details.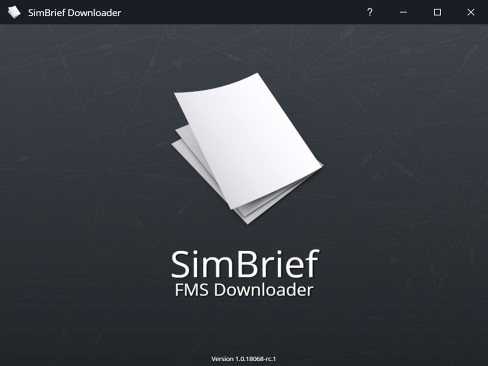 June 16th, 2021 at 21:26Z
SimBrief Downloader Updated:
Version 1.5.1 of the SimBrief Downloader is now available, please read the Facebook Post for the full list of changes. Users should be prompted to update automatically, or they can download it manually here.
---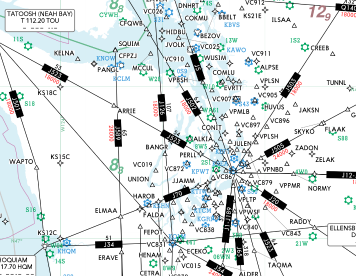 April 21st, 2021 at 19:58Z
Default AIRAC Cycle Updated:
In keeping with past years, SimBrief's free/default AIRAC cycle has just been updated to AIRAC 2003! This cycle contains slightly outdated data (from February 2020), but can be freely used by all SimBrief users by default.
---
Page: 1 - 2 - 3 - 4 - 5 - 6 - 7 - 8 - 9 - 10 - 11 - 12 - 13 - 14

Statistics
General
Briefings (Since Launch):
40921666
Briefings (Past 24 Hours):
40806
Users Currently Online:
610
---
Latest Flight Plan
Time Generated:
3 seconds ago
View Flight Plan
Sours: https://www.simbrief.com/
---
06-18-2017, 04:19 PM#1

Join Date

Dec 2014

Location

Manchester UK

Posts

3,229

Plan-G flight plan to X-Plane 11 question.

I finally got Plan-G to do the database for X-plane 11, so from there I created a flight plan in Plan-G.
I exported it to Xplane as an FMS file and saved it in the FMS flight plan folder, there it was listed.
I go in XP select the departure airport and aircraft, click on the Garmin to load the plan but it isn't there or in any list.

So I'm probably just not getting the sequence right so any help appreciated, thnaks.

Col.

---

06-19-2017, 02:46 AM#2

Join Date

Mar 2005

Location

End of the Universe

Posts

1,062

On the GPS, press the FPL button. Next, rotate the outer ring of the right knob to bring up the second screen. The flight plan should be visible there.

---

06-19-2017, 03:53 AM#3

Join Date

Dec 2014

Location

Manchester UK

Posts

3,229

Hi RR, Yes I've done all that but nothing showing, from what I can make out after I do the FP in Plan-G then exporting it to X-Plane seems to be the problem, it puts it in Output\FMS Plans and I can see it there but the Garmin can't lol.
It has a .FMS extension as well but somewhere something is wrong.

---

06-19-2017, 04:26 AM#4

Join Date

Mar 2005

Location

End of the Universe

Posts

1,062

Well, XP11 did change the file formats, and AFAIK there still isn't a plan-G version for XP11.
Nevertheless, it seems that other plan-G users aren't experiencing similar problems in XP11.

Yet another unsolved mystery I'm afraid

---

06-19-2017, 05:43 AM#5

Join Date

Dec 2014

Location

Manchester UK

Posts

3,229

I've been in touch with Tim from Plan-G and he got the data loaded in Plan-G from XP-11.
My Plan-G when running will connect to XP-11 now no problem.

He told me to add a couple of folders in Resources\ GNS430\ airspaces
Then run the new Plan-G build v3.1.4

At first I thought it wasn't working as it did take a bit of time then all of a sudden it started reading XP-11 then Plan-G loaded the data up.

---
Sours: https://www.flightsim.com/vbfs/
X-Plane 11 Creating a flight plan
Little Navmap
Alex' Projects ► Little Navmap
Links
► Releases and Downloads
► Translation Packages
► Screenshots
► User manuals for Little Navmap and Little Navconnect in all formats and languages.
► Map Legend
► GitHub Little Navmap Project and Sources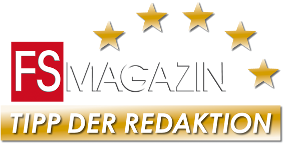 Version 2.6 Features
Little Navmap is a free open source flight planner, navigation tool, moving map, airport search and airport information system.
Supported platforms: Windows 7/8/10, macOS (10.12 or newer only) and Linux (64 bit only).
Supported Flight Simulators: All FSX versions from SP2 up, Flight Simulator - Steam Edition, Prepar3D v2, v3, v4, v5, Microsoft Flight Simulator 2020 and X-Plane 11.
Comes with the following user interface languages: Brazilian Portuguese, Chinese (draft), Dutch (draft), English, French, German and Italian (Spanish and Dutch are based on older Little Navmap versions).
All is based on flight simulator stock or add-on data, no third party data needed. All stock and add-on airports are loaded in a few minutes.
Navigation data can be updated from Navigraph. A cycle 1801 database courtesy of navigraph is included in the download and includes navaids, airways, airspaces and procedures.
Navigation database updates by fsAerodata and FSX/P3D Navaids update are supported. Support for X-Plane navdata updates and user defined waypoints.
Can read airspaces in OpenAir format from any directory which can be chosen by the user. Navigraph, Simulator, User or Online airspaces can be selected for display.
Uses X-Plane stock and updated navdata for approach, SID and STAR procedures including transitions.
It features a detail rich navigation map that partially uses symbols from real VFR maps thus transporting a large amount of information. Multiple offline maps, online map themes (OpenStreetMap, OpenTopoMap and more) and two map projections are available. Several map themes provide hill shading as well as display of the sun shadow on the globe.
Quick modifier mouse clicks in map allow fast actions. E.g. to start measurement or to place range rings.
The map shows user and AI aircraft as well as ships, airports, airport maps (runway details, overrun areas, displaced thresholds, taxiways and more), VOR, VORTAC, TACAN, NDB, ILS, waypoints, airways, airspaces, approach and departure procedures, airport weather symbols and minimum off-route altitude grid. Plenty of information is available in tooltips or information windows for each map object.
Flight plans and flight plan fragments can be loaded, saved and merged all using the common Flight Simulator PLN files as well as X-Plane FMS format version 3 and 11, FSC and FLP files.
Flight plans can be exported to the Reality XP GNS 530W/430W V2, the Reality XP GTN 750/650 Touch and the Flight1 GTN 650/750.
More export formats are GPX (GPS Exchange Format, including flown track), PMDG RTE, FLP, X-Plane FMS 3 and 11, Majestic Dash FPR and many more. FS9 PLN and FSC plans can be imported.
Drag and drop flight plan editing functionality on the map allows to easily create and edit plans.
Several fast automatic flight plan calculation modes are available to create plans following airways or simply from radio navaid to radio navaid within a split second. No online service is needed for flight plan calculation.
Option to calculate flight plan fragments between any two waypoints of a present flight plan.
Flight plan route descriptions can be read which allows to convert flight plans from and to ATS route descriptions which can be retrieved from the various online services like RouteFinder or SkyVector. This includes SIDs, STARs and information for cruise speed and altitude.
Aircraft performance, fuel planning top of climb and top of descent calculation considering aircraft performance, winds aloft and altitude restrictions in procedures is available and can be automatically collected in background while flying.
A zoom and scrollable elevation profile window shows the ground elevation along the flight plan including the minimum safe altitude for the whole plan or each segment as well as procedure altitude restrictions.
The map and flight plans including all related information at departure and destination can be printed.
A fast airport and navaid search allows to look for objects by an unimaginable amount of options also featuring a spatial search to find nearest airports.
Information windows display numerous details about airports, runways, COM frequencies, approach and departure procedures, navaids, the user aircraft, AI or multiplayer aircraft as well as ships, decoded weather from multiple sources like X-Plane, AS16, Active Sky Next, Active Sky for Prepare3D v4, NOAA, VATSIM and IVAO. Sunrise and sunset for airports is shown in information as well as bearing and distance to user aircraft.
The map display and the measurement units (nautical, metric, imperial) can be customized by the user.
User interface and map display can be further customized by changing configuration files and SVG icons.
All settings, search parameters, current flight plan, map positions and much more are saved between sessions.
Little Navmap can connect directly to the flight simulator, the Little Xpconnect X-Plane plugin and can also be run stand-alone or in networked configuration.
Complete functionality for user defined waypoints. Add, edit (also bulk-edit), delete, search, move and display. Allows to create custom categories and icons. Import and export of CSV, X-Plane and Garmin files.
Little Navmap comes with its own logbook allowing to automatically record, search and edit logbook entries.
Can display IVAO, VATSIM, PilotEdge and custom online networks centers and clients on map, tooltips and information windows.
Compass rose for map or user aircraft showing heading, track and distances.
Customizable airport traffic patterns can be shown for any airport.
Can display customizable holdings at any place on the map.
An automatic reconnect option makes the start order of programs irrelevant. Running a networked setup needs the included Little Navconnect program which eases setup across two or more computers.
The program does not consume a lot of resources and can be run on low end computers.
Little Navmap features its own internal web server which allows to follow aircraft progress from any device.
User interface styles (also ) can be changed on the fly without restart.
Help is available online (can be downloaded as PDF, ePub or Mobi). A PDF file with the complete manual is included with the program. Help buttons in dialogs link to corresponding online help chapter.
The program can check for updates on three different channels (stable, beta and develop) and will show a notification if a new version is available. Configurable in options dialog.
---
Last upddate on Mon, 29 Mar 2021 08:00:00 +0000.

All work on this site is licensed under a Creative Commons Attribution 4.0 International License.
Privacy Statement
Sours: https://albar965.github.io/littlenavmap.html
Plans flight plane x 11
I recently purchased and downloaded the SSG B748 v2.2 Anniversary Edition. I installed the plane into X-Plane11 and use the provided navdata installer to load the cycle 1707 data provided with the SSG download. The SSG navdata installer loaded the cycle data into the custom data folder of X-Plane11 and created a sub-folder called UFMC.
I opened X-Plane 11 and the new SSG B748 v2.2 jet. I opened the FMC and programmed for a flight. All seemed to work correctly as I followed the video instructions provided by SSG on their website for this specific jet. All appropriate data seemed to be there including airports, transitions, SIDS/STARS, etc. I took off with my new jet and all seemed to work correctly, following my pre-programmed FMS, including VNAV and LNAV parameters.
I proceeded to download and install the latest navdata from Aerosoft and used the NavDataPro installer to load the navdata specifically for SSG Boeing 748 for XPlane 11. The NDP installer from Aerosoft loaded the latest navdata into he UFMC folder backing up and replacing the SSG's default cycle 1707 data.
I started a flight and programmed the FMC, this time finding the correct cycle data info displayed and current SIDS/STARS, airports, transitions, etc. All appeared to load correctly. I stepped through the flight plan using the appropriate controls and followed the flight on the display of the ND. My runway heading was correctly displayed on the ND. I began my takeoff roll but when I rotated and began to climb, the ND display switched to a heading of 360 deg. When I switched on the CMD (autopilot) the plan began to turn and continued in a circle while it seemed to "hunt" for the correct FMC heading all the while the ND is displaying a heading of 360 deg.
Can someone suggest a way to correct this problem?
Sours: https://www.supercriticalsimulation.com/forum/installation-support/ssg-fmc-fms
X-Plane 11 Newbie 3 minute tutorial : How to load a flight plan using FMS file in default FMC
Introduction: How to Program X-Plane11 Default 737 FMC
One day I was flying in the x-plane 11 default 737, and I wanted to know how to put waypoints in the FMC. I searched online, and the only tutorials I could find were for the Zibo 737. Eventually I figured out how to program the FMC so now I am making a tutorial for less experienced players.
In this scenario, I will be going from KSAC to KSFO and my waypoints will be ALWYS->CEDES->ARCHI. My cruising altitude will be 5000ft, I will be going at 250 knots and my callsign will be AAL1738.
Step 1: Flight Plan
Before you can program your FMC you need to have waypoints. I recommend SkyVector It is a free website you can use to find waypoints and flight routes.
Step 2: Press FPLN on the FMC
Step 3: Press CLR to Clear the Scratchpad
Step 4: Enter Your Origin Airport's ICAO Code on the Scratchpad
Step 5: Press the Button Next to the Boxes for the Origin Airport
Step 6: Enter Your Destination Airport's ICAO Code on the Scratchpad
Step 7: Press the Button Next to the Boxes for the Destination Airport
Step 8: Enter Your Flight Number in the Scratchpad
Step 9: Press the Button Next to the Spaces for FLT NO
If you do this correctly, the blue light above EXEC should light up, do not press EXEC yet. There is an option for CO ROUTE next to the FLT NO but ignore that. The CO ROUTE is for company routes.
Step 10: Enter Your First Waypoint in the Scratchpad
Step 11: Press the Button Next to the TO Designation
If you do this correctly then the space under VIA should automatically fill in with the word DIRECT.
Step 12: Press EXEC
After you press it, the blue light should go off.
Step 13: Press the LEGS Button
This should take you to a screen like the one above.
Step 14: Enter Your Second Waypoint in the Scratchpad
Step 15: Press the Button for the Empty Space Under Your Last Waypoint
If you do this correctly there will be an option to CANCEL MOD and EXEC will light up again.
Step 16: Press EXEC
Each time after modifying your legs, you will need to press EXEC.
Step 17: Repeat the Last Three Steps As Many Times As Needed, If Necessary Press NEXT PAGE to Add More Waypoints.
Step 18: If Something Like the Below Happens to You, Choose the Option That Matches Your Waypoint's Location.
Step 19: Press the Button DEP/ARR
It should take you to a page like the one above.
Step 20: Click on the DEP Option
Step 21: Choose Which Runway You Will Be Taking Off From
If necessary click on NEXT PAGE to get more runway options.
Step 22: Press EXEC
Step 23: Press the Button for DEP/ARR INDEX
This will take you back to the DEP/ARR page.
Step 24: Press the ARR Button for Your Destination Airport
Step 25: Choose Which Runway You Want to Land On
If necessary press NEXT PAGE to look at more options.
Step 26: Press EXEC
Step 27: Press the LEGS Button
There will be a space that has boxes and says DISCONTINUITY, that is fine.
Step 28: Go to the Next Page and Press on the Button That Is Right After DISCONTINUITY
If there is an option under DISCONTINUITY then press that. Doing this will make that option go into your scratchpad.
Step 29: Go Back to the DISCONTINUITY Page and Press the Button Next to It
This will replace the DISCONTINUITY with the waypoint.
Step 30: Press EXEC
Now your NAV flight plan is complete, but you still need to configure the climb cruise and descent.
Step 31: Press CLB
Step 32: Modify the SPD/ALT Limit to Your Suit.
Since my cruising altitude is 5000 I will leave the CLB page as it is.
Step 33: Press Either CRZ or NEXT PAGE They Both Go to the Same Page
Step 34: Modify This Page to Suit Your Needs
I am cruising at 5000ft and my target speed will be 250kts.
Step 35: Press DES or NEXT PAGE
Step 36: Modify This Page to Suit Your Needs
Step 37: Taxi and Takeoff
Step 38: Flip F/D From Off to On
Step 39: Press CMD
Step 40: Press LNAV
Step 41: Press VNAV
Step 42: Flip A/T From Off to ON
Step 43: Relax While the Plane Flies Itself.
Be the First to Share
Did you make this project? Share it with us!
Recommendations
Organization Contest

Reclaimed Materials Contest

3D Printed Student Design Challenge
Sours: https://www.instructables.com/How-to-Program-X-plane11-Default-737-FMC/
Similar news:
Flight Plan Converter
This simple parser takes the text from a screen grab from a decoded flight plans at:
FlightAware
RouteFinder
SkyVector
and converts it to a usable
.fms file that can be loaded into the default X-Plane FMS or the Garmin 430/530
.flp file that can be loaded into the FlightFactor Boeing aircraft (only supports routes from FlightAware)
.txt file for use in World Traffic
Instructions or watch video below.
From the flight plan created (decoded in Flightaware and Routefinder, or NavLog in SkyVector), select all the waypoints and data from left top to bottom right (see notes and video below)
Copy to your clipboard and paste into the textarea below (SkyVector will place conditional waypoints, e.g., D123M or TI321, that are incompatible with .fms files, so X-Planetools will attempt to remove them for you automatically)
Enter a file name (extension not needed) and select the data source and output type
Right-click the resulting file (will appear above) to save to your computer or view
Disclaimer: The data format from any of these sources as been known to change. Please let me know if you get errors or nothing happens when submitting. Browser issues: recent Chrome doesn't product a Navlog in SV, Firefox requires you download the PDF to select the waypoints, Safari output files must be renamed, and Internet Explorer doesn't separate coordinates.
Enjoy, Brad (aka, breadwild)
SUPPORT: Click here to send an email. For faster server, include 1) what you pasted below, 2) OS, 3) browser
Using Flight Plan Converter
Long Flight Plans from SkyVector
Programming the Garmin 430/530
Disclaimer: X-Plane® is registered trademark of Austin Meyer who maintains all the rights and privileges herein associated with the registration and ownership of the X-Plane® name. X-PlaneTools is in no way associated with Laminar Research or Austin Meyer, and makes no attempt to profit from the X-Plane® name without due compensation to Austin Meyer or Laminar Research.
The tools on this site are not intended for real flight, and are only for the convenience of the users of the X-Plane® Flight Simulator software. X-PlaneTools is not responsible or liable for any use of the outcomes and results of the applications on this, the X-PlaneTools website, in any way. Use at your own risk.
Version 2.5 © 2016 by Brad Cathey
Sours: https://x-planetools.com/fltawareparser.html
6371
6372
6373
6374
6375