Let's admit it, Android mic problems aren't uncommon. Having microphone problems on your Android is definitely one of the most annoying things that a phone user can experience. Isn't it frustrating when you're in the middle of a call and suddenly all you hear is static? What if it was an urgent business call? What if it was a phone interview?
The cause can be either software malfunction or hardware damage. Inspect damages to your phone. Did you drop your smartphone recently? Did you install apps that can potentially affect your mic? If you didn't do either of these things but are still experiencing problems, don't worry. I have tips on how to fix microphone problems on Android.
Also read:
How to Clean Your Phone Completely
Google Pixel XL Microphone Not Working? Yours May Have Been Recalled
---
Causes of Android mic problems
There are various causes on why your phone's mic is not working. Let's look at a few of them:
Sound hindrances. Check if there are any obstructions in the microphone. (It's possible that your mic glitch could have a build-up of dirt. When was the last time you cleaned your phone?)
Software upgrades
Third-party apps
Hardware problems
I made a guide for you to follow down below. Fixing the mic problem on your Android phone is surprisingly simple. Following the steps below could save you a lot of time and money and help you avoid paying for a technician.
Side note: To check whether your microphone is working fine after each quick fix, use your recorder or do a test call to a friend or family member.
---
Tips to fix your mic problems on Android
1. Do a quick restart
To fix the microphone problem in your Android, try this simple trick first up! If you haven't restarted your phone in a long time, now is as good a time as any. Restarting your smartphone clears any open apps, and can possibly be a quick fix to your problem.
Turn off your phone and wait for about 10-30 seconds before turning it on again. The process will refresh your system. Check to see if the problem is solved.
---
2. Clean your microphone with a pin
This mic fix on your Android phone is simple, yet it's super helpful. Your phone accumulates dirt from using it for extended periods of time.
Mobile phones are vulnerable to dust or small debris, and can get into the small openings of your phone. You might not know it, but tiny fabric pieces can get stuck, especially if you're always carrying it in your pocket.
Your mic is a small hole beside the USB connector. You can either blow at it directly or get a small pin or a thin needle and carefully poke the hole to remove any dirt inside.
---
3. Disable the noise suppression
Some Android phone releases come with a cool feature called noise suppression/noise reduction. It reduces the background noise when you are on a call or recording a video.
However, this can be a cause of why your microphone is acting up.
Go to Settings.
Select Call Settings.
Look for the Noise Reduction option and disable it.
Restart your phone and check if the problem is solved.
Related:
Best USB C Headphones that You Can Get on Amazon
The 6 Best High-End Headphones For Audiophiles In 2020
---
4. Remove third-party apps
Some applications can cause your phone to malfunction. They can sometimes interfere with your phone and users might experience minor anomalies. and this might be the root cause of the microphone problem in your Android.
Run your phone in safe mode to disable all third-party apps temporarily. Try a test call or use the recorder to check the microphone.
If it is working fine, then the culprit is within your apps. You can check the apps that are using the microphone by going to Settings -> Apps -> App permissions -> Microphone permissions.
You can try checking each app one by one, but that can take time. If you want a quick fix, you can back-up your phone to retain all vital information and do a factory reset.
Related:Award-Winning Android SMS Backup and Restore Software for You
5. Use one microphone at a time
You might not notice it, but you might have connected your phone to a Bluetooth device that has its own mic. Be sure to disconnect your phone from other devices and do a quick restart.
Related: 9 Best Bluetooth Headsets on Amazon
---
6. Force stop Bixby Voice
Are you a Samsung Galaxy S9 user who is experiencing the same problem? It could be because of the Bixby Voice.
Open your phone's settings and tap Apps. From there, select Bixby Voice, choose Force Stop and check if the problem is solved.
---
7. Install Phone Doctor Plus app
Phone Doctor Plus has a toolkit that will let you test your earphones and microphone. It is multi-patent, and it has real system information, functions, and can check about 30 smartphone hardware items.
---
FAQs
How can I test if my microphone has problems?
Try using your recorder or call a friend and see if your microphone is working satisfactorily.
Why is my microphone not working?
There are various causes of why your phone's mic might not be working: sound hindrances, software updates, or third-party apps can affect these performance.
Where can I find apps on my device that can affect my microphone?
Go to Settings -> Apps -> App Permissions -> Microphone permissions. Here, you can see the apps that use the microphone.
How do I fix microphone problem on Samsung?
Samsung advises its users to try these methods to fix the microphone problem in their Samsung phones.
1. Remove accessories connected if any
2. Check the microphone by restarting and recording the voice
3. Check in safe mode. If the mic works fine in the safe mode, uninstall the apps, and recheck the mic in normal mode after turning safe mode off.
4. Check for software updates (Settings > About device > Software update > Update now)
5. Reset your device if none of these methods work
Note: If the microphone problem still persists, visit the nearest Samsung service center.
How do I change microphone settings on Android?
To change the microphone settings on Android, go to Settings > Apps > Permissions > Microphone. You'll see the apps that have permissions to change the microphone settings. Allow or deny microphone access for apps as needed.
---
Suggested reads:
10 Best Bluetooth Headphones with Reviews
9 Best Neckband Bluetooth Headphones To Buy
Best Android Headphones, Earphones, and Earbuds on the Market
Soundcheck
If you don't get the results that you're looking for, I strongly recommend that you do not try opening your device yourself. It will be better to get someone who knows what they're doing. A friend might have advised you on a "quick fix" that can solve your problems by taking your phone apart and doing everything yourself but that might just do further damage.
Let the experts do it for you. If you have recently purchased your phone and it is still under warranty, make the most of it. Go to the nearest shop and have a professional handle the problem.
Did any of the steps above solve your Android microphone problems? Did you find any other fixes that can help your fellow Android users? You can share it with me through the comments section below.
Latest posts:
Sours: https://joyofandroid.com/fix-microphone-problem-on-android/
Is your phone's mic not working? It can be annoying when you are trying to call someone and the other side cannot hear a word you say. And if every other thing is normal then chances are that your phone's microphone is not working properly. What will you do? Rush to a phone repair shop or service center immediately? Well, there are a few things that you can try first at home to solve the issue. Read here to know about ways to fix mic not working problem on your Android phone.
Also, read | How to Connect a USB Mic to Android or iPhone
Ways to Fix Mic Not Working on Android Phone
There can be many reasons why your phone's mic is not working. A few of them could be obstructions in microphone, software updates, some third-party app, or hardware problems. You should first check if it's really your mic that's causing the issue.
Check Microphone
You can first check you phone's mic by recording voice using any recorder on your phone. If the phone records good quality audio then microphone is not faulty.
Steps to record voice and check recording:
1. Go to to apps and look for Voice Recorder. If you don't have it, install a voice recording app on your phone.
2. Tap on the recording button to record your voice.
3. Tap on stop button to Save the recording.
4. Go to recently recorded audio to hear the audio.
If it is fine then you should not worry and go ahead with the following fixes to solve the issue on your own.
1. Restart Your Phone
The very first fix to most of the issues on Android is a simple restart. So if your microphone is causing problem your Android, try this simple trick, especially if you haven't restarted your phone in a while. Restarting phone clears apps logs and other possible software related issues and can prove to be a quick fix to this problem.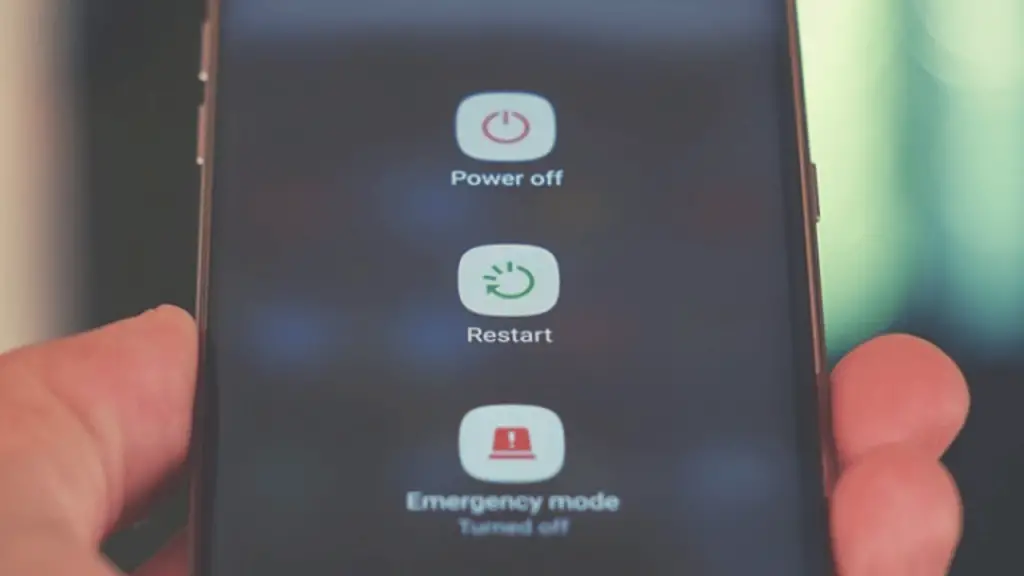 Tap on your power button and wait for some seconds, the process will restart your system. Then check to see if the mic problem is solved.
2. Check If Phone Protection Covering Mic
Sometimes when you put a new case or screen protection on your phone, it may cover your phone's mic. Check for the microphone hole and if it's covered by the case or protection film, remove cover or cut the protective film from that part. Sometimes you also forget to disconnect earphones, so also check on that.
3. Check for Connected Devices
Sometimes you may not notice or forget that your phone is connected to a Bluetooth device. Since most of these devices have their own mic, the phone might not work because of this. So make sure to disconnect your phone from other Bluetooth devices and restart your phone.
4. Clean Microphone
This fix for your Android phone's mic is very basic but probably the most helpful one. Your phone's mic and other holes accumulate dirt after an extended usage. These holes and ports are vulnerable to dust or other particles, and even tiny fabric pieces can also get stuck inn these holes especially if you carry phone in your pocket.
Look for your phone's primary mic, which is a small hole beside the charging port, either blow at it directly or insert a small pin or a thin needle into it to remove any dirt inside.
Related | 5 Apps To Fix Speaker Blockage on Android
5. Remove Third-party Apps
Some third-party apps can also cause your phone mic to malfunction. They can interfere with your phone's mic if they have the access to it. In order to check this:
Go to Settings -> Apps & Notifications > Permission Manager -> and look for Microphone permissions. This will show you all the apps that have your Mic access, from here uninstall the app on which you have doubts. Then check if your phone mic is working now.
6. Update Software
Sometimes you can solve any software related problem on your phone by updating the phone, if any software update is pending. In order to update the software:
Go to Settings -> System -> Advanced and tap on System Updates. Your phone will check out for any latest update available, and if there is, update it and then restart your phone. This will possible fix the problem if it is software related issue.
These were some easy ways to fix mic not working problem on your phone. If your problem don't get fixed even after trying all these fixes, you should visit a service center as it could be a hardware issue. For more such tips and tricks, stay tuned!
You can also follow us for instant tech news at Google News or for tips and tricks, smartphones & gadgets reviews, join GadgetsToUse Telegram Group, or for the latest review videos subscribe GadgetsToUse Youtube Channel.
Satyendra Pal Singh
Sours: https://gadgetstouse.com/blog/2021/04/19/ways-to-fix-mic-not-working-on-android-phone/
Microphone Not Working on Your Android Phone? How to Fix It
Have you had a phone call recently where the other person mentioned that your voice wasn't clear? When this happens, you might chalk it up to a bad connection. However, you might instead be suffering from microphone issues on your device.
You may not even be aware of your mic's problems; the worst-case scenario is having a broken mic. Let's take a look at some of the issues your Android phone's mic can encounter and methods to fix them.
What's the Cause of Microphone Issues?
So why and how do microphone problems arise? Your mic can become distorted for a variety of reasons, with the most common being a dirty phone. If you aren't someone who cleans their phone regularly, you might be surprised to see how much dirt gets built up.
Other common issues are related to software updates and third-party app installations. These tend to reconfigure or disable your mic without you realizing it. Your mic can also become damaged due to physical issues, such as internal malfunctioning or damaged hardware from mishandling your phone.
How Do You Know Your Android Mic Is Faulty?
If you suspect that your mic might be broken or malfunctioning, it's best to test it to make sure. Here's how to test your Android microphone.
Voice Record Yourself
The easiest way to make sure your mic works is to record your voice on your phone and listen to the recording. You can easily tell if your voice sounds distorted to can help you ascertain the problem.
Most Android phones come with a built-in voice recorder you can use. If you don't have one installed already, you can use download a voice recorder app such as ASR Voice Recorder.
Related: The Best Android Dictation Apps for Easy Speech-to-Text
Perform a System Diagnostics Check
If you still aren't sure about your mic, you can use a hardware and system diagnostic app such as Phone Doctor Plus to test your mic. The app will perform various tests and give you results on your mic's condition.
Ways to Fix Your Android Mic Issues
If you've confirmed that your mic isn't working properly, now you can set out to fix it. Since there are various reasons why your phone's microphone may malfunction, let's go through different ways to fix your problem.
1. Restart and Check for Updates
Sometimes the easiest solution is the best solution. Restarting your smartphone refreshes your system by clearing all processes and open apps. It can be a quick fix to your problem.
Hold the power button until the menu appears, then choose Power > Power off. Leave it off for 30-60 seconds before turning it back on, then check to see if the problem is resolved.
If a quick restart doesn't work, check for software updates, which is located under Settings > System > Advanced > System update or similar. A new software update usually fixes any bugs/errors that the current version may have, which could affect your microphone.
2. Clean Your Phone's Microphone
If you don't clean your phone every once in a while, dirt can build up in the small openings of your device, like the microphone port. Simply wiping your phone is not enough, as dust or other small debris can get packed in.
Your mic is a small hole or other port located beside the USB connector, usually at the bottom of your phone. Grab a small pin, thin needle, or similar and use it to gently clean your mic. The other alternative is to blow directly at it, to remove all the built-up debris. However, if you do this, be careful not to blow air further into the phone.
Another aspect to check while cleaning for is your case or screen protector. When you place a new protective item on your phone, there's a chance that you'll cover your mic with it. Make sure that no part of your case is blocking your mic, and that there's no dust buildup trapped inside crevices of your case either.
You can adapt our guide to cleaning your iPhone and apply most of the same steps to avoid facing this problem again in the future.
3. Configure Sound Settings
Some Android phones come with a feature called noise suppression or noise reduction. Noise suppression helps reduce the background noise when you are on a call or recording a video.
For those unaware of this, the result can sound a bit disorientating, so it's easy to assume there is something wrong with your mic. Here's how you can disable the setting to make sure your mic is fine:
Go to the Settings app.
Select Call Settings or Sound Settings.
Look for the Noise Reduction option and disable it.
Restart your phone and check if the problem is solved.
Please note that not all Android phones come with this feature, and it may appear in a different location for you.
Aside from this option, there's also the chance that you left your phone connected to a Bluetooth headset or other device with a microphone. If that's the case, your phone will use that as the primary microphone instead of the built-in one.
Make sure to check what's currently connected under Settings > Connected devices. Disable any active Bluetooth devices and try using the mic again to fix your problem.
4. Check for Third-Party App Interference
Third-party apps are one of the biggest causes of phone malfunctioning. They can interfere with your phone's settings; many people experience irregularities but think of them as nothing more than glitches. In this way, apps that can access your microphone might be the cause of your current issues.
To determine if your mic issues are due to a third-party app or not, you should run your phone in safe mode, which disables all third-party apps temporarily.
Here's how to activate safe mode on your phone when it's already on:
Press and hold your phone's Power button.
On your screen, touch and hold the Power off option.
Afterward, you should see Safe mode at the bottom of your screen. Select this to reboot into safe mode.
If your phone is off, do the following:
Hold your phone's Power button to boot as normal.
When the animation starts, press and hold your phone's volume down button. Keep holding it until the animation ends and your phone starts in safe mode.
You will see Safe mode appear at the bottom of your screen to confirm.
Now that you're in safe mode, perform a test call or use your recorder app to check the microphone. If your mic is working fine in safe mode, then the issue lies with an app. You can find a list of apps that use your mic in the Settings menu.
Go to Settings > Apps & notifications > Advanced > Permission manager > Microphone.
If you have installed sound amplifier or enhancer apps, they are most likely the culprit. Otherwise, try checking the apps that you suspect are the cause, revoke their mic access, then test your mic to see if they were the cause.
5. Take It to a Technician
If all else fails, there is a good chance your phone is damaged. Mics are delicate parts and can easily break from fall, water, or similar damage. In this scenario, it is best to take your phone to a technician who can determine the fault within your device.
Getting Your Mic to Work Properly
There are various reasons your phone's mic may not work properly. If you ever run into a problem, the methods above should help you identify and fix the issues with the mic.
The best way to avoid issues from popping up in the future is to take good care of your phone.
ShareTweetEmail
8 Great Features of Google's Phone App on Android
Google's free Phone app is a great dialer for Android. Here are some of its best features.
Read Next
About The Author
Maxwell Holland (25 Articles Published)
Maxwell is a software developer who works as a writer in his spare time. An avid tech enthusiast who loves to dabble in the world of artificial intelligence. When he isn't busy with his work, he is off reading or playing video games.
More From Maxwell Holland
Subscribe to our newsletter
Join our newsletter for tech tips, reviews, free ebooks, and exclusive deals!
Click here to subscribe
Sours: https://www.makeuseof.com/android-phone-microphone-fix/
Fix Mic and Loudspeaker issues Any Samsung Galaxy
Now. It has to happen now. His thick, shiny cock was shoved deep into her mouth. The velvety-smooth softness, between her tongue and palate, exploded with a thousand sensations in his crotch. A jet of dog sperm burst deep into her throat.
Samsung working microphone phone not
And my hands were already busy studying hesitate. The boys were no longer shy - several small palms stroked the girl's breast; someone's hand slipped into her swimming trunks and her fingers. Plunged into her wet vagina. Children's fingers slid over Alenka's stomach, arms and legs. Seeing what pleasure the girl gets from this, after a few minutes they already shamelessly pawed at her for all possible places.
Samsung A10 Microphone Not Working
And you complain to me if he suddenly becomes a hooligan suggested Dugin. L-okay I agreed. Cherdantsev chuckled at this. At the table, the owner did not stop for a minute, Dugin really turned out to be a real generator of stories.
You will also be interested:
The whore got up and went to the kitchen without getting dressed, leaving for the last time - let's go have. Breakfast, son - good in the form of a pentagram with a goat's muzzle in the center, she turned and said. - What are you wearing underpants.
658
659
660
661
662