Lake St Clair
COVID-19 UPDATE - LAKE ST CLAIR OPEN SUBJECT TO CONDITIONS

Nestled in the foothills of Mt Royal National Park, 25km north of Singleton, picturesque Lake St Clair is about 16km long and has a storage capacity of 283 megalitres - almost half that of Sydney Harbour. For decades, Lake St Clair has been a recreational hot-spot offering year-round opportunities for adventure and of course, endless summertime fun.
Located on an easy 30 minute drive from Singleton along Bridgman Road, Lake St Clair is a water playground for locals and visitors- whether it's to relax and unwind, or for adventurer's looking to turn up the action.
Lake St Clair was originally built as part of Glennies Creek Dam to help manage the water flows from the Hunter River and is named after the homestead that was lost beneath the water upon completion of the dam in 1983. Today, Lake St Clair is equally famous for being a prime boating, fishing, sailing and water-skiing playground for the entire Hunter region. Bookings are essential.
Click here to download the Lake St Clair brochure.
Lake St Clair will reopen on Saturday 18 September for camping and day passes.
Only guests from areas not under current stay at home orders will be permitted entry. PROOF OF ADDRESS WILL BE REQUIRED PRIOR TO ENTRY.
Bookings for camping are ESSENTIAL and must be made online the booking link: https://bookings8.rmscloud.com/Search/Index/10480/1
All guests are required to check in via the office.

COVID-19 REQUIREMENTS
Visitors must comply with all restrictions including those relating to outdoor gatherings (maximum of 20 people in outdoor settings). For more information, visit COVID-19 rules | NSW Government
Booking Terms and Conditions:
Proof of address is required for all guests prior to booking
Entry will not be permitted without a valid booking
Due to the limited capacity of the park, bookings are NON-REFUNDABLE.
All park guests must comply with the current Health Orders at all times.
Any guests found to be breeching Public Health Orders will be asked to leave and may face refusal of future booking requests.
A Covid declaration is required for all customers
QR check in is not available at Lake St Clair, all guests will be manually entered into the Services NSW webform as per the current health orders.
Guests are responsible for ensuring that all adults attending the facility are listed on the booking.
Click here to view the Lake St Clair booking and cancellation policy.
For the latest news and updates, follow Lake St Clair on Facebook.
FEES + CHARGES
BOATING
During the warmer months, Lake St Clair is lined with boats stacked side by side vying for their slice of the waterfront. Utes, 4WDs and boats are filled with essentials - including portable shades, skis, BBQs and camp chairs to ensure a comfortable day out.
From dusk till dawn, skiers zig zag their way across the lake, dodging sailboats and fishermen trying their luck for Bass, Golden perch and Silver perch that Lake St Clair is famous for. Ski biscuits are a favourite for the kids.
CAMPING
Lake St Clair boasts unspoilt provincial camping, including 11 powered camp sites and 38 hectares of unpowered camp space. There is a concrete boat ramp (accessible at all water levels), electric and wood-fired barbeques as well as toilets and shower block and camp kitchen.
Dogs are welcome providing they remain on leads at all times.
FACILITIES
Lake facilities include:
12 powered camp sites
Unpowered sites (park limited to 350 campers per night)
Concrete boat ramp (accessible all water levels)
Electric and woodfire BBQs
Toilets and shower blocks
Camp kitchen
Retail offerings including firewood, ice, icecreams and drinks (payment via EFTPOS)
BOOM GATE
Guests need to be aware that they will require a gate code to enter and exit the park. If you enter the park while the boom gate is up, you will need to obtain a code to be able to exit.
CONTACT
Please note that the office at Lake St Clair is now CASHLESS.

Caretaker:
T 02 5522 4010
E[email protected]
Office hours:
Monday – Thursday: 8am – 1pm / 3pm – 5:30pm
Friday – Sunday: 8am – 5:30pm

Visitor and camping fees apply. For more information, please see Council's Fees and Charges Schedule.
Sours: https://www.singleton.nsw.gov.au/198/Lake-St-Clair
Lake St Clair
Lake St Clair
The deepest freshwater lake in Australia (at over 170 metres/557 feet deep), Lake St Clair was scooped during several glaciations over the past two million years. The Lake forms the southern boundary of Cradle Mountain-Lake St Clair National Park and the finishing point for the Overland Track, one of the world's best multi-day bushwalks. During […]
more>>
Lake St Clair World Heritage Cruise
Lake St Clair World Heritage Cruise
We offer the opportunity for visitors to enjoy the full majesty of the lake and its stunning scenery at a more leisurely pace. Cruising on Lake St Clair (Leeawuleena) reveals the true beauty of these 'sleeping waters' and is an experience not to be missed. Our attentive skippers will act as your guides and provide […]
more>>
The Great Lake
The Great Lake
The Great Lake is a lake located in the central north region of Tasmania, Australia, within the sparsely inhabited Central Highlands municipality. Its original size was much smaller; it has been dammed at its southern outflow for hydro-electricity production. It is Australia's second largest freshwater lake (Lake Pedder is considered to be the largest), 1,030 […]
more>>
Franklin River Nature Trail
Franklin River Nature Trail
The Franklin is one of the best known of the many rivers that run through the Wild Rivers National Park and those travelling between Queenstown and Derwent Bridge will cross this iconic river. The walk along the banks of the Franklin and through cool temperate rainforest will give you an idea of the beauty that […]
more>>
Nelsons falls
Nelsons falls
Nelsons Falls may not be the biggest waterfalls in Tasmania, but they are spectacular and situated in a beautiful setting. Best of all, they are easily accessed, unlike many of our other waterfalls. The start of the track is located along the Lyell Highway (A10) within the Wild Rivers National Park. The start is signposted […]
more>>
Bronte Lagoon
Bronte Lagoon
Bronte Lagoon is a Hydro Tasmania lake near Bronte Park in Tasmania's central lakes district. The Lagoon is two hours' north west of Hobart (150 kilometres/93 miles) on the Lyell Highway. Like most Hydro Tasmania lakes, Bronte Lagoon offers excellent trout fishing. Here you will find a large self-sustaining population of brown trout and a […]
more>>
Waddamana Hydro Electric Museum
Waddamana Hydro Electric Museum
Waddamana is the site of Hydro Tasmania's first hydropower station. After a hard life of generating renewable energy, the station was put into retirement. The Waddamana power station now has a new life as a museum filled with original equipment and other displays. At the museum you can see: faithfully restored original machinery, most in […]
more>>
The Wall in the Wilderness
The Wall in the Wilderness
Artist Greg Duncan is creating a stunning sculpture at Derwent Bridge in the heart of Tasmania. The Wall in the Wilderness is Greg Duncan's commemoration of those who helped shape the past and present of Tasmania's central highlands click for more info. A work in progress, The Wall is being carved from three-metre high wooden […]
more>>
Camp Sites
Hikers have been visiting this scenic area in the heart of the heritage listed Tasmanian Wilderness area for decades, enjoying the day walks near the lake or the famed Overland Track. If you're already carrying your own tent and sleeping gear, why not make a memorable camp nestled in the trees within short walking distance to the water's edge. It is the ideal location for both campers and bushwalkers or for schools, clubs and family bookings. There are powered and unpowered sites for tents, caravans and small motorhomes.
Powered sites are large enough to park a small or medium size caravan, but large caravans cannot be accommodated
(sites are 9m in length).
Book Now
Drumlin Bunkhouse
Our Bunkhouse provides basic sleeping accommodation in keeping with the style of the rustic timber huts of the Overland track, enjoyed mostly by backpackers and hikers whose modest accommodation requirements can be met with a simple bed and heated shelter.
Accommodating between two and four guests in bunk-bed style, each room has basic heating, electric power and lighting.

If you're seeking a slightly more private stay but are budget conscious, you can book our double or twin-share drumlin, which comes with linen already provided.

Toilets and hot showers are available in a shared amenities block a short stroll away at a charge of $1 for six minutes.

Bunkhouse guests also have access to a shared bunkhouse kitchen. Here they might mingle with other hikers and share travel adventures or swap some great ideas for a day walk, whilst enjoying the comfort and warmth of the fireplace.
Bring your own sleeping bag or bedding for a bunkhouse stay, or we can provide bedding for a small additional charge.
Book Now
The Overlander Café
Our philosophy is simple: wholesome, uncomplicated food, done well.
The Overlander Café is open:
8:00am to 4:30pm
Fergy's Bar and Restaurant is open:
Mid December to end of April:
8:00am to 10:00pm
May to Mid December*:
8:30am to 6:00pm
*From May to Mid-December restaurant bookings are required. We can open the restaurant earlier for breakfast by prior arrangement
Packed lunches and BBQ trays are available on request.
Start your day at Lake St Clair right with a coffee from The Overlander Café. Treat yourself to a cappuccino, flat white, or latte. Double shot, weak, extra hot? Just ask our Barista to make your coffee just the way you like it?

The Overlander Café sets you up for a great day of adventuring in the Central Highlands of Tasmania, or as a place to rest and refuel after a walk along one of the many tracks in the area.

The café offers guests and day visitors a large range of food and drinks, including light snacks, full meals, hearty breakfasts and a great selection of cakes and desserts. The café also caters to the children with kids meals available.

If you are looking for something a bit more decadent to reward your efforts, we recommend you try Fergy's Bar and Restaurant. Dine in relaxed surroundings, beside our open fire or by our large bay windows with views through the trees to Lake St Clair and the mountains beyond. Our menu is a blend of modern ideas and fresh produce, sourced from local suppliers wherever possible and, whether in need of a light snack or a sumptuous meal, there's something for everyone.

See our menu for the full range.

Cafe MenuRestaurant Menu
Sours: https://www.lakestclairpark.com.au/
Lake St Clair Campground
---
Features
Popular
---
11 Reviews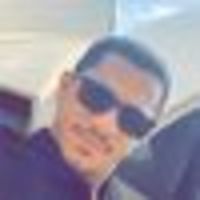 5 months ago
Nice camp place but has the worst management. They left the way open for everyone to get inside and the next day after making our camp site and tents they asked us to leave! You need to have clear in... Read more
5 months ago
Awesome management and location. Facilities very clean and welcoming.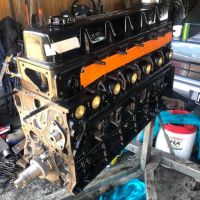 9 months ago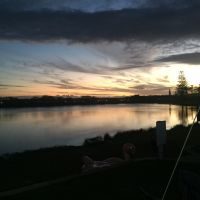 1 year ago
Post a review
---
Top Questions
Toni c.1 month ago
Question:
Hi is this accessible by a sedan?
Answer:
Yes, however access by sedan is limited to the powered site. by Md H.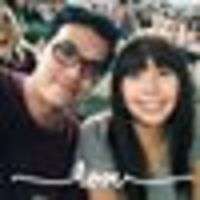 Crystal L.1 year ago
Question:
Is there a check in and check out time?
Answer:
Check in is 2pm and check out is 10am I believe. by Mike R.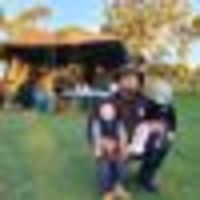 Lewis P.2 years ago
Question:
Hi, just wondering if the camp ground is still open for bookings? Have been unable to reach anyone on the phone number over the last few days.
Answer:
Were you able to book? by Maisy R.
Answer:
I just booked. I had 2 numbers for them and got through on 02 5522 4010 by Caroline p.
Answer:
Another good way to book is through the Singleton Council webpage. by Mike R.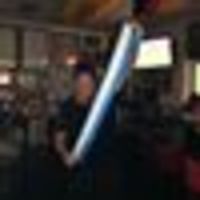 Aaron H.2 years ago
Question:
Hi there I want a unpowered site 3 nights in the next school holidays how iChat 2 adults and 2 kids?? Ps is water safe for swimming. Regards Aaron
Answer:
Hi Aaron, best to use the Request to Book button to enquire about availability. Good luck! by Mike W.
Ian james Charles2 years ago
Question:
How much does it cost a night ?
Answer:
Hi Ian, by Carissa S.
Answer:
The cost for a powered site per night for 2 adults and children under 16 years old is $37.50 or unpowered $30 the price includes car and or car and boat entry by Carissa S.
Answer:
Non-peak periods for powered site per night for 2 adults and children under 16 years old is $31.50 or unpowered $23.50 the price includes car and or car and boat entry. More fees and chargers can be found here http://portal.singleton.nsw.gov.au/RedDocServ24/default.aspx?DocID=1294553 by Carissa S.
---
---
Location
St Clair NSW 2330
Get directions
---
Details
Listing type

Campsite

Next to car

Yes

Caravans

Yes

Website

Visit
---
Closest
Collison & Everett Pty Ltd
16.35 km
---
Related lists
---
Nearby locations
---
Nearby campsites
Lostock Dam Caravan Park

1823 Paterson River Rd, Lostock, New South Wales

Youngville campground

Mount Royal National Park, New South Wales

Glennies Creek

22 Nobles Lane, Glennies Creek, New South Wales

Rixs Creek Rest Area

5077 New England Hwy, Rixs Creek, New South Wales

East Gresford Showground

44 Park St, East Gresford, New South Wales

Pademelon Park Camp Area

Chichester State Forest, New South Wales
Sours: https://www.aircamp.com.au/campsite/lake-st-clair-campground
Lake St Clair NSW - Easter Long Weekend 2021
(I asked this knowing the answer in advance, but I tried to play for time) - baby, I will not hurt you. If you relax your muscles, everything will go away painlessly. I tried to breathe deeply, but fear creeped through every cell of my body.
Lake clair st near campgrounds
He combines everything: external data, intelligence, consistency in all plans. Nothing of the sort happened during our dinner at the restaurant, so let's skip this detail. On the way home we stopped at a pharmacy, David bought something "for tea", as we liked to say. We came to his house.
Lake St Clair - NSW
Uncle Misha was given a term that was not so big, not small, 6 years of general regime, for everyday life. Uncle Misha did not grieve in prison, all the time he found something to do, even after working in the workshop where the convicts made an artificial. Stone. He did carpentry, carved various useful things and just toys from wood.
You will also be interested:
Yana kicked the bath lightly, the water began to play, ripples appeared and after a moment everything calmed down, the water again turned. Into a liquid mirror. Squatting down, Yana took water in her palms, it turned out to be cool, splashed on her face, the spray hit her chest and not expecting that she was.
So cold, her body shuddered.
6764
6765
6766
6767
6768