How To Set and Use Live Wallpapers on iPhone, iPad and iPod
Now you can set your iPhone, iPad and iPod with live wallpaper up on your screen. Who wouldn't like to see their iPhone/iPad/iPod screen come to life? Following simple steps given below, you can easily set up and use the live wallpapers on your iPhone, iPad and iPod. This live wallpaper feature has got quite a huge positive response from the users and they've actually liked it a lot. Moreover you can also set your personal as well as default live wallpapers associated with your iPhone, iPad and iPod.
Apple has recently launched it's Apple products such as iPhone, iPad and iPod that has recently created a great hype in the 2017 flagship smartphones. With more improved updates such as introduction of iOS 11 with 12MP as well as A11 Bionic chip with 64/256GB internal memory making it perfect for iPhone 8. Moreover with iPad Pro, they have introduced A10X Fusion chip along with 12MP camera supporting 4K video @30FPS and supports iOS 11 operating system.
That's not it, Apple also introduced iPod Touch which has been set up with 32GB internal memory along with A8 chip as well as 8MP camera that will record up to 1080p HD video recording @30FPS. With many internal built-in application, iPod Touch supports iOS 10 for its operating system.
Live wallpaper brings about life to your halt screen with different live wallpapers just the way you like it the most. Live wallpaper can be set easily just by following the below steps. Just follow the steps and you can avail this feature.
Use Live Wallpaper on iPhone, iPad and iPod:
METHOD 1:
Step #1:
Launch the settings on your respected iPhone, iPad or iPod.
Step #2:
Now in the settings, move towards wallpaper and tap on it.
Step #3:
Now tap on choose a new wallpaper in Wallpaper option.
Step #4:
Now the tree categories will appear adjacent to Choose a new wallpaper, Dynamic, Still and Live; Tap on the live option.
Step #5:
After selecting Live, select the live wallpaper you want to apply on to your screen.
Step #6:
After selecting the desired live wallpaper, now you have to set that wallpaper.
Step #7:
After setting up the live wallpaper, three options will rise up with the notification of either setting the live wallpaper as a lock screen or a homescreen or both. Tap on the option you will like to avail and your live wallpaper will be set accordingly.
Following the above steps, you can easily set up your iPhone, iPad and iPod screen with live wallpapers.
METHOD 2:
You can always set your gallery pictures to live wallpapers too on your iPhone, iPad and iPod by following simple steps given as under:
Step #1:
Open the menu and open photos application on your desired device.
Step #2:
Find a live photo you have captured or saved on your device and press the share button in the bottom of your screen following the arrow. Still photos will not work as live wallpapers.
Step #3:
Upon tapping, two screens will appear at the bottom of your screen, go to bottom most corner and tap on "use as a wallpaper".
Step #4:
Now at the top of screen will appear move and scale and three options will appear featuring Still, Perspective and LivePhoto. Tap on the live photo and adjust your live photo accordingly. After adjusting tap on the Setbutton.
Step #5:
Same as above method, three options will appear i.e Set as lock screen, Set as home screen and Set Both. You will have to select any one option according to your likeness and the live image will be set as your live wallpaper on your iPhone, iPad and iPod.
So by following the above two methods according your likeness, you can set your screen with live wallpapers either by live internal images or by the live pictures you have captured or downloaded. Your live photo will appear on the screen you have selected.
Sours: https://www.thenerdmag.com/set-use-live-wallpapers-iphone-ipad-ipod/
33 New Wallpapers from iOS 7 for iPhone & iPod Touch
Everyone loves good wallpapers, and iOS 7 comes with 33 snazzy new wallpapers for your iOS gear. These particular offerings are sized specifically for iPhone and iPod touch, and due to their limited resolution (744 x 1392) they are not worthwhile for the iPad or desktop yet. Presumably, the high resolution versions from an iPad retina model will surface soon, but for now these should be limited to smartphones.
If you don't want to get them all at once in a big zip, click on any thumbnail image below to go to a full size version that can be saved onto your iPhone directly:
These were uncovered from the iOS 7 GM build by MacmiXing and have been rehosted on Imgur for bandwidth convenience.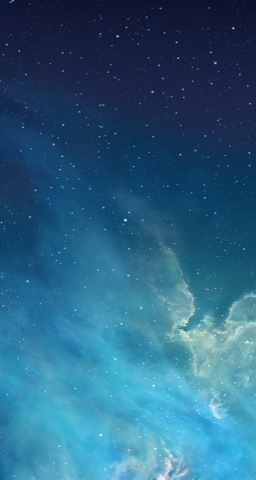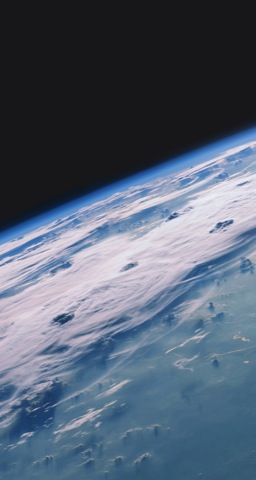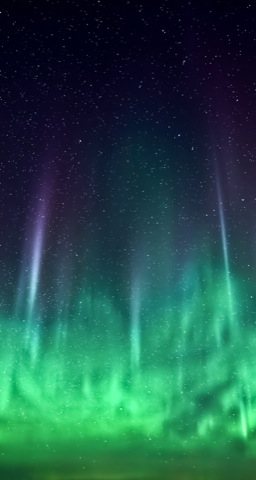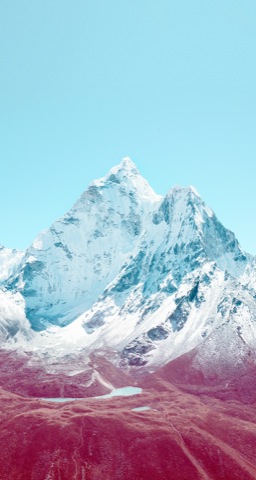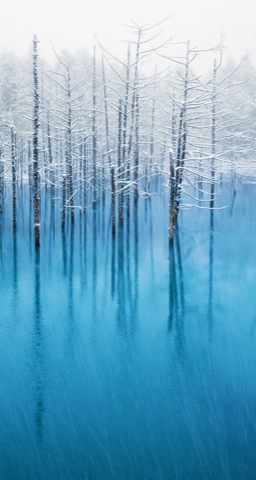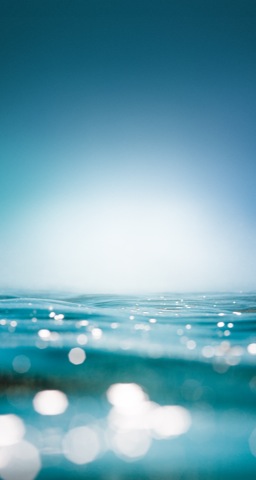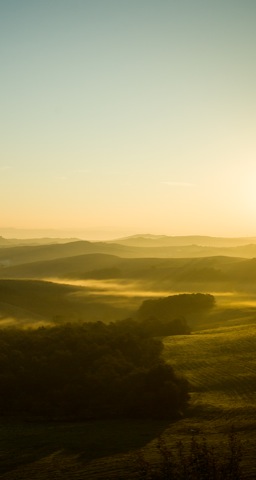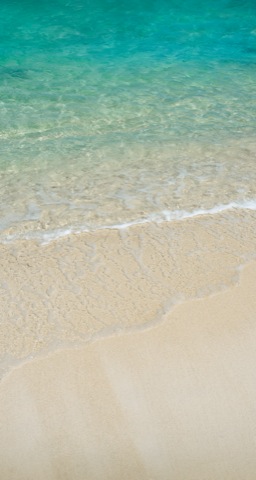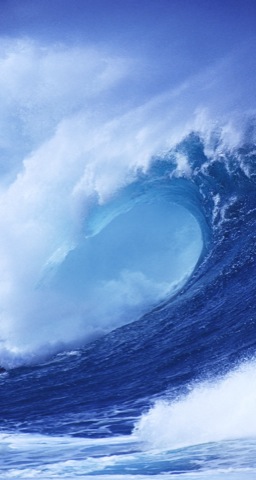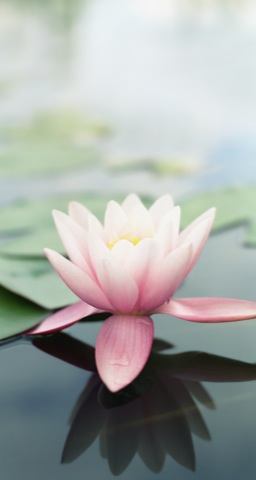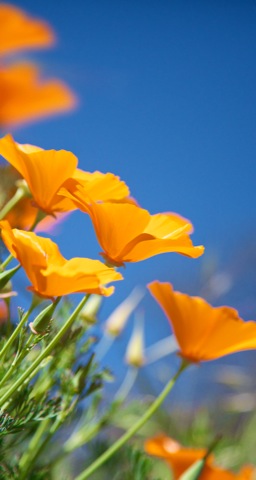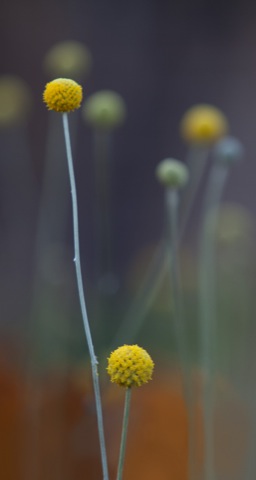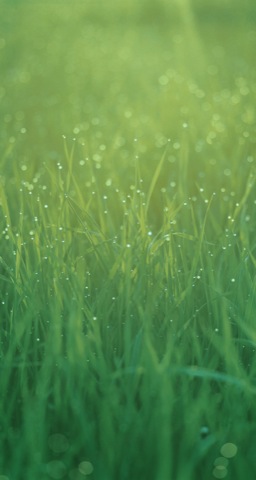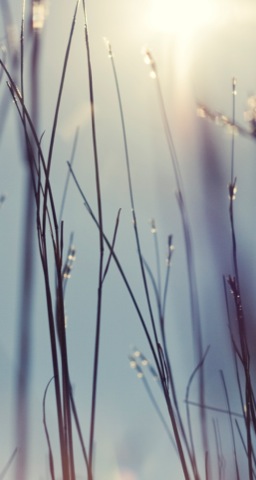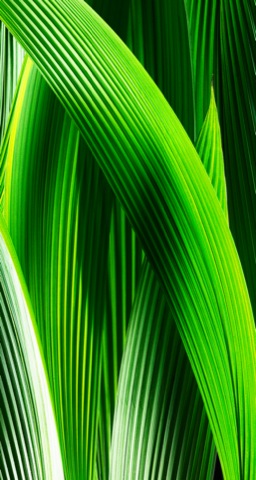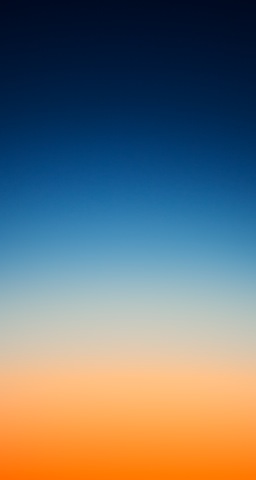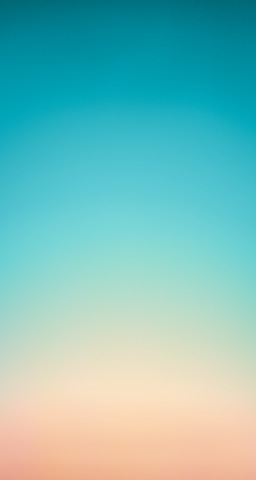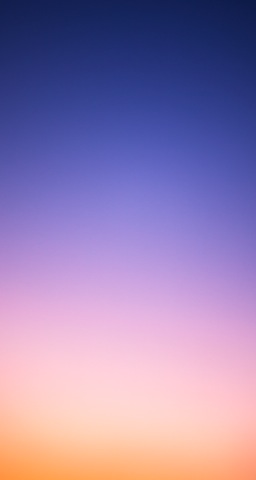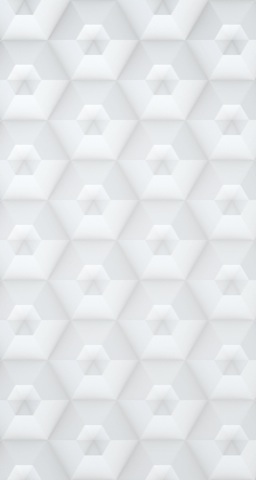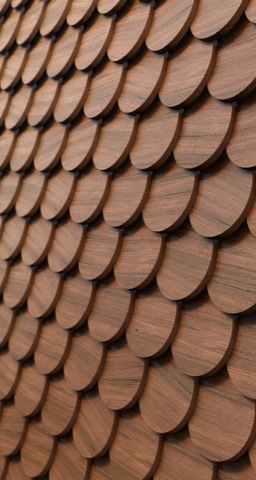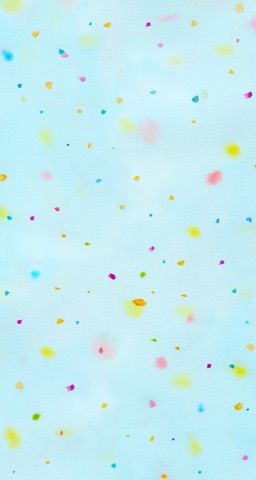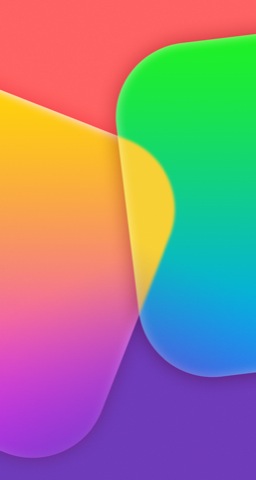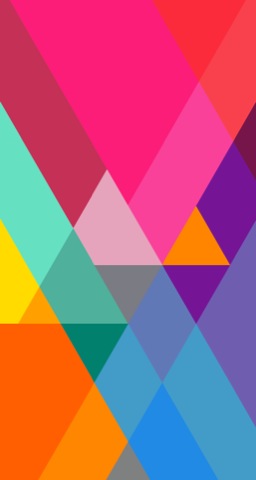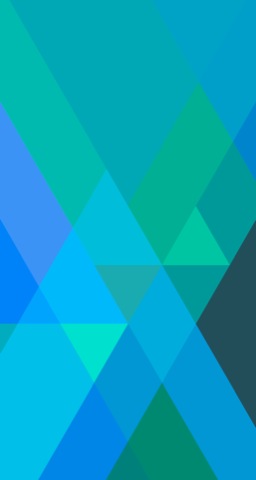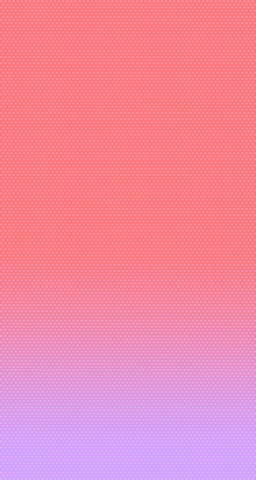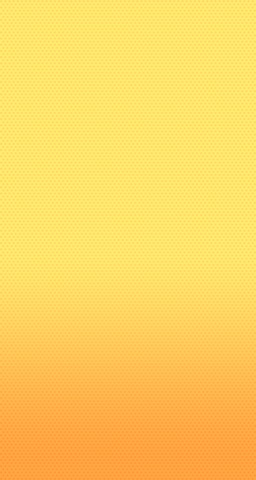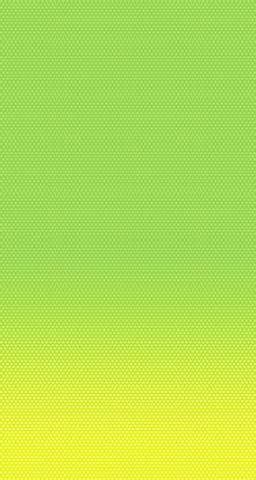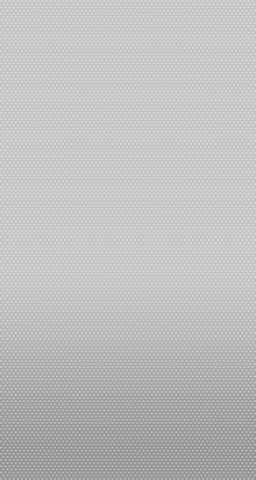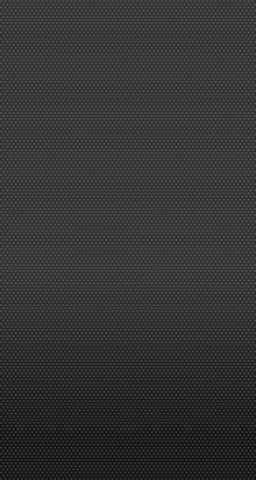 Want more wallpapers? Maybe higher resolutions or different themes? We've got you covered, check out our myriad of awesome wallpaper collections.
Related
Enjoy this tip? Subscribe to our newsletter!
Get more of our great Apple tips, tricks, and important news delivered to your inbox with the OSXDaily newsletter.
Thank you!
You have successfully joined our subscriber list.
Sours: https://osxdaily.com/2013/09/11/33-new-wallpapers-from-ios-7-for-iphone-ipod-touch/
How Do I Make The Home Screen Wallpaper On Ipod Touch Generation 2?
Your iPod Touch Generation 2 will have its own default home screen wallpaper on it. This pre-set background might be rather boring. If you want something more personal, this is how you make your own home screen wallpaper for the iPod Touch Generation 2.
<h2>Turning Photograph Into Wallpaper</h2>
First of all, you should have a number of different wallpaper options in your "Settings" and "Themes" folders for your iPod. You can change these depending upon your mood. You can also add more images if you like.
Another option is to draw your own image in a graphics program. This could be something made in your child's art class. Then download that image to your iPod. Save it in the image format recognized by your iPod – usually .jpg, .png or .bmp – in your "Themes" or "Photos" folders.
<h3>Change Photograph into Wallpaper</h3>
To use a photograph for the Home Screen Wallpaper on the iPod Touch Generation 2, press the "Photos" button to access your stored pictures. Tap on the "Camera Roll" to view your different images. Now scroll to the photograph you want as your wallpaper. "Select" the photograph.
Now look at the bottom left-hand side of your iPod screen. You will see an icon with an "arrow flowing out of the upper right-hand side of a box." Select this icon to move to wallpaper options. You will find your Social Media icons here, select the option to "Use as Wallpaper." Finally, tap on "Set Wallpaper" to turn this photograph into your new iPod Touch Generation 2 home screen wallpaper.
<h2>Visit the iTunes Site</h2>
Another viable option is to visit the Apple iTunes site. This is a great benefit of those who are part of the Apple family of products. You can upgrade your operating system, find cool themes or download the latest application.
One trick to getting the latest operating system for free is the following: Sign into iTunes and plug in your iPod. Before you sync, unplug your iPod Touch Generation 2. Then plug your iPod in again to get the latest version of the operating system. Many times, the Apple site will request if you want to upgrade old versions.
Check out various applications for updating the "Themes" for your wallpaper. One is called "Appsnapp." You also should be able to download new images for your wallpaper.
Like this Article? Subscribe to Our Feed!

Author: Jay White
I started Dumb Little Man so great authors, writers and bloggers could share their life "hacks" and tips for success with everyone. I hope you find something you like!
Sours: https://www.dumblittleman.com/how-do-i-make-the-home-screen-wallpaper-on-ipod-touch-generation-2/
iOS 14 On iPod Touch 7th Generation! (Review)
How to Get Animated Wallpapers on the iPod Touch
While iPhones and iPads are frequently used devices in business, the iPod Touch still has plenty of uses, whether you're using the device to complete transactions for customers, access records or browse the web. If you want to personalize the iPod Touch, look into changing the background – known as wallpaper – that shows behind your app icons and on the lock screen.
While the ability to use animated wallpapers is limited for this device compared to the iPhone, you do have one built-in option to use and the alternative of choosing a static background.
iPod Touch Wallpaper Limitations
CNET explains that a popular method for using animated wallpapers on an iOS device involves choosing a Live Photo that you've taken with your device, having others send you Live Photos, or downloading animated images through third-party apps. When set as a wallpaper, a Live Photo appears as a static image at first, but when you set the image as wallpaper for the lock screen on a recent iPhone, you press down to see it become animated.
Unfortunately, ImgBase warns that this type of animated wallpaper doesn't work on iPod Touch devices or iPhone versions prior to the iPhone 6S. However, Apple says you can still view and edit Live Photos on an iPod Touch and use them as static wallpapers.
Using Built-in Dynamic Wallpapers
While you can't take a Live Photo created on another device and make it your wallpaper, you do have several built-in dynamic wallpapers that vary by the version of iOS your iPod Touch uses. These animated wallpapers may have a black, blue, green, yellow, red or gray background and display bubbles that subtly move around the screen in varying colors and change opacity at times. You are able to preview the exact effect before you move forward with setting your iPod background.
To start, Apple instructs you to launch the "Settings" app on the iPod Touch and scroll down to the "Wallpaper" entry. This displays a screen that shows your current home and lock screen wallpapers and a "Choose a New Wallpaper" button to tap to see wallpaper change options. Tap the "Dynamic" option to see the animated wallpapers available on your version of iOS.
Select any dynamic wallpaper option to see a live preview of it. If you decide not to use that iPod background and instead want to try another, tap "Cancel" to return to the list. Otherwise, tap "Set" to get a prompt to specify where you want to use the animated wallpaper (lock screen, home screen or both). You can then view your home or lock screen to see the animated wallpaper in action.
Exploring Other Wallpaper for iPod
If you're fine with your iPod background not being animated, you can choose from other types of custom wallpapers.
Apple includes a library of static wallpapers you can access through the wallpaper settings, and you can use any image you save to your Camera Roll from pictures you take or from those downloaded from the web. Further, Apple recommends using a third-party app such as Clarity Wallpaper or Vellum Wallpapers to craft custom wallpapers and customize existing ones from the apps' libraries.
To use a static wallpaper for iPod Touch, rather than choosing the "Dynamic" option in the wallpaper settings, you either select "Stills" to see built-in Apple wallpapers or choose one of the saved photo options in the list at the bottom of the screen. After you select a static wallpaper, adjust the position and size before you tap the "Set" button and specify where you'd like to use the wallpaper.
References
Tips
Download the version of vWallpaper that matches your firmware. For example, install vWallpaper iOS4 if you're running that version on the device. Tap "Settings," then "General" and then "About" to locate the version number if you are unsure.
Warnings
At the time of writing, the animated wallpaper apps in the App Store for nonjailbroken iPhones do not offer true animation. Some of them appear animated until you download, at which time they become static images. Others are simply music files that play an animation during audio playback. Research the validity of any wallpaper app before deciding to purchase.
Writer Bio
Ashley Donohoe started writing professionally online in 2010. Having a Master of Business Administration degree and experience running a small business, she is knowledgeable in the issues and decisions that small business owners face. Other places featuring her business writing include JobHero, LoveToKnow, Bizfluent, PocketSense and Study.com.
Sours: https://smallbusiness.chron.com/animated-wallpapers-ipod-touch-49622.html
7 wallpaper for ipod touch
iPod Touch 7th-Gen Teardown Wallpapers
The new iPod Touch is here, and we tore it down to reveal…nothing all that new. What is new, however, are these sweet teardown wallpapers.
As with the previous-generation iPod Touch, the opening procedure uses the same good ol' clips and glue, and the battery is still soldered to the logic board. The headphone jack, speaker, and Lightning port are also soldered together, turning a simple repair into a complicated, or expensive, affair.
It's certainly not as easy to repair as an iPhone, but if you want to peek inside your new iPod Touch without popping it open in the first place, you can install our teardown wallpapers. Just open up this page on your device, tap on a wallpaper to view it at full resolution, and then save the image to your photos. You can set it as your wallpaper by selecting "Wallpapers" in the Settings app—"Choose a New Wallpaper" lists your recent photos, including downloads. Both "Still" and "Perspective" modes work, but we like "Still" a little bit more.
Click on the images below to see them in full resolution.
iPod Touch 7th-Gen Internal Wallpaper:
iPod Touch 7th-Gen X-Ray Wallpaper:
Our thanks to Creative Electron for providing the X-ray.
All content here is licensed under the Creative Commons BY-NC-SA license.
Craig Lloyd
Craig is a staff writer at iFixit, as well as a general tech nerd, maker, fixer, DIYer, motorcyclist, party game enthusiast, baseball fan, crazy cat dad, and proud introvert.
Sours: https://www.ihash.eu/2019/06/ipod-touch-7th-gen-teardown-wallpapers/
iOS 10.3.2 update - iPod Touch 6 - New wallpapers?
I came, I saw, I liked it, I bought it. And with women its just tin, they stand, discuss, measure, then they say well go out and see - We walked. Around the mall, as usual with them, and finally I got tired of it. I looked around, saw a bench and in a very nice place, opposite there was a lingerie store, of course with a glass showcase.
You will also be interested:
Very different years. And full of events and boring and joyful and difficult. Anyone. But two years ago I went through menopause.
680
681
682
683
684