Marianne Faithfull
Talking to Marianne Faithfull over the day's first coffee is a bit like waking up for cocktails. She's alert and energetic, but chicly world weary. Her conversation is direct but subtle, wry but sincere. Faithfull has been there, done that, and been there again and done that too—rock stardom, Mick Jagger, addiction, homelessness, cancer, and motherhood are just some of the episodes of her richly patinated saga—and while her voice is famously broken, her humor is unbent. Her unapologetic decadence and hard-won wisdom is refreshing to hear, especially since her fans have had cause for concern in recent years: In September of 2006, Faithfull was diagnosed with breast cancer; the following year, she announced that she had been treated for hepatitis C; and she took an extended break in 2008, despite having just recorded one of the best albums of her career. That album, Easy Come, Easy Go (Decca), has just been released in the States. In putting it together, Faithfull, 62, and her longtime producer buddy Hal Willner, went hipster hog-wild, scrolling through their address books to enlist musicians such as Nick Cave, Antony Hegarty, Sean Lennon, Chan Marshall, Rufus Wainwright, and Keith Richards, whom Faithfull first met in the '60s when she began her long, tumultuous relationship with Jagger. And they picked an eclectic group of covers, from such classics as Billie Holiday's "Solitude" to "Children of Stone" by the contemporary neo-folkies Espers. Faithfull says that all together, the songs tell her life story—a story she has told in book form in her 1994 autobiography, Faithfull, and in her 2007 memoir, Memories, Dreams & Reflections, but one that was made for singing about, and she does so brilliantly in her inimitable cigarettes-and-whiskey rasp.
EVELYN McDONNELL: How did the idea for this record come about, of choosing these kinds of songs to record and working with Hal Willner and the other musicians?
MARIANNE FAITHFULL: Well, you know, Hal and I have worked together a lot before, and we're very good friends. We always wanted to do another record in the studio, and I felt like part of my taking a break, really, was that I wanted to not write. So we started to look for songs. I started, and he started, and I found quite a few. Then he came over in October of 2007, and I played him the ones I found, and he played me lots of songs, and we went through them all, and we picked these. Have you got the 10 songs or the 18?
McDONNELL: I have the 12.
FAITHFULL: Oh, the 12, sorry, yeah. Well, we did a lot more than that. In Europe, I think, they're releasing the 18 songs.
McDONNELL: We're getting ripped off in America?
FAITHFULL: A bit . . . [both laugh] But maybe it's better. Maybe they know their market. There's a lot of money problems at the moment . . .
McDONNELL: Yes, indeed.
FAITHFULL: So I think it might be better. The 12, they're lovely.
McDONNELL: Which ones did you find?
FAITHFULL: "Down from Dover" by Dolly Parton, "Sing Me Back Home," which is the one with Keith [Richards] . . . I wanted to do "Ooh Baby Baby" [by The Miracles] as well. I'm not sure what else you got.
McDONNELL: You can also tell me the ones that are on the European version.
FAITHFULL: Yes, well, there's a lovely version of "Many Miles of Freedom" by Traffic. And "Black Coffee." It was recorded by Ella [Fitzgerald], of course, but everybody's recorded "Black Coffee." I love Ella, but she's too technically perfect. I only like a few virtuoso voices, but I do like Ella Fitzgerald and Sarah Vaughan. And the rest of the time I like slightly more quirky voices. Ella's version overwhelmed me, so I listened to the Bobby Darin version. I like the Bobby Darin because I think it's not such a perfect voice, but it's very good. And the other songs . . . There's a wonderful version of me and Jarvis Cocker -doing "Somewhere."
McDONNELL: Oh, that's not on the American CD version of the record either.
FAITHFULL: Well, they're going to have to release the whole thing eventually. I'm sure they will.
McDONNELL: Right. And they'll get the money from people twice. [both laugh] What were you looking for when you were picking songs?
FAITHFULL: Hal and I took a huge risk in picking the songs, which I think we liked doing.
McDONNELL: The risk being that the songs that you picked were these eclectic . . .
FAITHFULL: Well, also that we didn't pick any one kind of music. There's country, jazz, blues, rock 'n' roll, and folk on this record. You don't really realize that maybe with the 12 songs, but there are an awful lot of things on there.
McDONNELL: And songs by more contemporary artists like The Decemberists and Neko Case . . .
FAITHFULL: I like The Decemberists one because it sounds like a folk tale, you know? Those kinds of strange love affairs in a folk tale. And the Neko Case one is just great. I can really understand what it's about. But another song you haven't got is "The Phoenix," which is a Judee Sill song.
McDONNELL: No, I do have that one.
FAITHFULL: Oh, good, because she's a very interesting songwriter.
McDONNELL: I don't really know her work.
FAITHFULL: Well, she was a singer-songwriter—a folk singer, really—in the '60s. And she was a heroin addict, and she died. But she wrote some lovely songs. I don't know if I could have written "The Phoenix." That's Sean Lennon playing 12-string guitar, and then singing, too.
McDONNELL: Do you think any of these people will be performing with you live?
FAITHFULL: I don't know. I mean, it's not absolutely essential, but it would be very nice. I'd find it hard to do "Ooh Baby Baby" without Antony, because it's such a brilliant performance. I think what you have to do—what I do—is think of the record as one thing and the live performances as another.
McDONNELL: You always have great people on your albums. Does anybody ever turn you down?
FAITHFULL: Oh, yeah. Some people just don't want to do that sort of thing. And I understand that. I was terribly pleased when Keith agreed to be on this record.
McDONNELL: Did you have to coax him?
FAITHFULL: No. He sent me the loveliest fax. Jane Rose—that's his manager—asked him for me, and he agreed, and then he sent me this wonderful fax. You know the song we do together, "Sing Me Back Home" [by Merle Haggard], is a wonderful penitentiary song, and I actually learned it from Keith in the '60s when he learned it and was singing it with Gram Parsons. So it was like a circle coming to its end, you know? And he sent me this fax saying, "I'll do it for you, baby, if you do it for me," which is "Sing Me Back Home." So I wrote back and said, "Of course I will, darling."
McDONNELL: What was it like being in the studio with him?
FAITHFULL: Oh, it was wonderful. Just wonderful.
McDONNELL: Had you seen him lately?
FAITHFULL: Well, yeah. We're very good friends, and I see him from time to time. Obviously, he lives in America, and I'm here in Europe. But I always go hang out with Keith, mainly when I go to a Stones show. We love seeing each other. I think it's a great help. It's very important to keep your friends.
McDONNELL: How often do you go to a Rolling Stones show?
FAITHFULL: Oh, well, I . . . [laughs] Whenever I can, if I'm not working and there is one around, I'll go. But I guess when I come to America I might go and see him if I can.
McDONNELL: Do you still have a good relationship with Mick?
FAITHFULL: It's okay.
McDONNELL: I was rereading Faithfull—
FAITHFULL: Oh, yeah . . . [laughs]
McDONNELL: And it occurred to me that people have this tendency to depict Mick as a misogynist, and the whole "Under My Thumb" thing . . .
FAITHFULL: Oh, I don't think that.
McDONNELL: From your book it seems that he was under your thumb if anything, you know?
FAITHFULL: I wouldn't have thought so. I think we were really equal—which was a good thing. Nobody was trying to be in control of the other. We really were very equal, and that's why we were happy, I think. I'm very fond of Mick. I really am. And he taught me so much. It was Mick who first played me "Ooh Baby Baby." It was Mick who put on The Miracles and danced all the dances and pretended to be singing.
McDONNELL: You recently wrote a second memoir, Memories, Dreams & Reflections.
FAITHFULL: It's a lot more positive than the first one. I think when I wrote Faithfull, I was still very angry. And really I'm not now, at all. I've gotten over it, and I wanted to correct that. I mean, I didn't feel that it was that urgent, but I wanted to show a more positive side, which I felt I kind of left out of Faithfull, which is a bit too tipped in the way of the negative.
McDONNELL: Do you feel like you were getting that out of your system?
FAITHFULL: Probably, yeah. That's what everybody said I should do—get it out of my system. So I did. I mean, it didn't turn out that badly. I wasn't really awful about anybody.
McDONNELL: No.
FAITHFULL: But somehow you could feel the pain. I wanted to show another thing. It's a nice little book, Memories, Dreams & Reflections.
McDONNELL: Well, Faithfull did very well.
FAITHFULL: Faithfull did do very well, yeah.
McDONNELL: I'm surprised someone didn't . . .
FAITHFULL: Make a film of it? Oh, I think that will still happen. Eventually, yeah.
McDONNELL: Who has the rights to that?
FAITHFULL: Well, nobody at the moment, but I'm talking to a young director who I think would do a beautiful job.
McDONNELL: I'm surprised nobody's done it yet.
FAITHFULL: Well, they wanted to, but I had a bad experience with somebody. And then I got very protective. But now so much time has passed that I really think that if I like the person—the director—and like the script, I could just let them do it and I wouldn't worry. But I was so scared after my last experience—I got so hurt that I was afraid.
McDONNELL: And this was someone who started making the movie?
FAITHFULL: Didn't start filming, but it got to the point of a script, and there was a horrible, horrible scene in it, which isn't, of course, in the book. I didn't realize they could do that—that they could just buy a book title and then make it all up. [laughs] But there was a scene where I was living on the street—which was indeed a very, very challenging time—and I was, in their script, a prostitute, and I was going off with a client and the camera pulled back to reveal my 7-year-old son watching me. And that wasn't in the book, and it didn't happen. Carrie Fisher did try to explain it to me, and I've eventually gotten it. What she said to me was amazing, really. She said, "You know, you may think that your story has been degraded enough"—which I do think, that in my life it has been quite degraded enough—"but there are people who will want to degrade you more."
McDONNELL: Just you being a prostitute. You never—
FAITHFULL: I wasn't a prostitute. No, I never had to do that. I could have done it, you know. People asked me, but I didn't want to.
McDONNELL: Was it a Hollywood-ish director?
FAITHFULL: Well . . . hmm . . . sort of, but not really. I mean, it was an Irish director, but a misogynistic one. [laughs] Very obviously . . .
McDONNELL: Just the implication . . .
FAITHFULL: Judgmental and dreadful. No, I couldn't let that happen. My son would have been furious.
McDONNELL: How is your relationship with your son [Nicholas Dunbar]?
FAITHFULL: It's really, really good. I go and stay with him. Neither of us ever thought we'd get this kind of relationship. But we do.
McDONNELL: Was there stuff you both had to work through?
FAITHFULL: Oh, yeah. And, you know, I did a lot of therapy. In fact, I'm still in therapy. I didn't do any for quite a long time and now I've gone back. But it was time, in fact, that mattered. He loves my work, too. And I'm very proud of him. He's a writer, and he's in the middle of his second book now.
McDONNELL: Fiction or nonfiction?
FAITHFULL: Of all the things that could happen, my son became an incredible expert on high
finance. [laughs] You know? And he wrote one book which is really very, very good. I've read it. It's called Inventing Money. And I don't understand a thing about high finance. Now he's writing another one about the crash and the whole thing going on.
McDONNELL: And what is his perspective?
FAITHFULL: I don't know, darling. I haven't read it yet. But it will be very interesting. He's very, very clever.
McDONNELL: I love in "Ooh Baby Baby" that classic line of "mistakes, I know I've made a few."
FAITHFULL: All the way through these songs, there are one or two lines that if I'd put them together would make my story. I like that. I believe we have to have a story and we have to express it, and I've got one.
McDONNELL: Certainly "In Germany Before the War" resonates with your background. [Faithfull's mother was from Austria.]
FAITHFULL: Oh, God, yeah. I love it. It's very much like the Kurt Weill music I've done. Every song has got a line or two. In "Children of Stone," it is "you couldn't open up your veins to light." I love so many things in that song. I love the idea of a song about alchemical devotions. I think it's actually a very joyful song, but it does create a strange atmosphere.
McDONNELL: The whole concept of "Easy Come, Easy Go," I think a lot of it is about mortality.
FAITHFULL: Well, first of all, it's about sex. That's what Bessie [Smith] was singing about. And then there are many other meanings. I love these kinds of words that have all these separate meanings to them. "Broken English" [from Faithfull's 1979 album Broken English] was a bit like that. It gave you an image of all sorts of fragmented things. And one of them was me.
McDONNELL: You've put so much of your life out there in your books and in your records.
FAITHFULL: I have, yeah. I sometimes think I've put too much of it out. There's not much I can do about it. When I talk to somebody, if I like them, I'll open up. That's how I am. I can't really help it. So many people have been with me on this journey, and I think I should respect that.
McDONNELL: Hal is someone who's been on the journey with you for a long time. What's special about working with him?
FAITHFULL: Hal has been with me on the journey for a very long time, yeah. We're both in a much better place now. We've learned to live life as it actually is, which helps a lot, I think. For me, anyway, with my doing an interpretation of some of these great songs, it's best if I'm in reality, don't you think? I mean, listen, I'm sure I'm as delusional as the next man. But on the other hand, it's wise to try to be realistic.
McDONNELL: I suppose it's very symbolic that one of the ways that the world first saw you was naked under a rug. [Faithfull made headlines during a now-infamous drug bust of The Rolling Stones in 1967, during which she was photographed clothed in nothing but a rug.]
FAITHFULL: Well, yeah, I was naked, but I don't know . . . I don't even want to think about it anymore, all that stuff . . . My fur rug . . . I must have looked really beautiful. [laughs]
McDONNELL: It's interesting that you've become an icon to a lot of gay men.
FAITHFULL: I've done a lot of interviews with gay magazines and, of course, they're really nice. It gives me a way of talking to people that aren't just conformist and conventional—I mean, nor are you, actually, but, you know, people will think what they think, and sometimes some of it will be really bad shit. But I don't think my fans want me to try to be anyone else. I couldn't anyway.
McDONNELL: I think you have a very clear persona—Maybe persona is the wrong word.
FAITHFULL: No, it is a persona, but it doesn't look like a persona because I've been working all my life to get my persona and my true self a bit more together, so that I don't ever have to pretend. And now I think I've done it.
McDONNELL: A lot of people who appreciate your persona seem to be somewhat unconventional.
FAITHFULL: Yeah, and rather decadent, too. That's the other thing: I think I was born like that. I don't see decadence really as what you do, because I don't do much at all that is decadent in my life. But I still am decadent. It's a state of mind, I think.
McDONNELL: I think that's what that filmmaker you were talking about earlier was not getting.
FAITHFULL: I've made a mistake that I make a lot, which is that I assume that everybody thinks like me. And they don't. People are small-minded sometimes.
McDONNELL: But you don't want to start thinking like them either.
FAITHFULL: God, no . . . Well, I just drop them and don't ever talk to them again. Maybe not the healthiest thing to do, but it's the only thing I can think of. I did assume that anybody who wanted to make a film of my book—and this guy is very well known and very respected—would do it because they wanted to and because they liked me. But I was completely wrong. He just wanted to put me down. He thought I was not only a prostitute in the time when I was living on the street, but a prostitute in art, which I'm not.
McDONNELL: And also that you're a bad mom.
FAITHFULL: Oh, all that . . . Well, Nicholas would be mad, and I can count on him to protect me when I'm dead as well. He will.
McDONNELL: It's great that you're able to have—
FAITHFULL: That kind of support. But I would do it for him. I have to remember to just believe in the work and it will get through and not everybody understands . . . Never mind. [laughs]
McDONNELL: You can't please all the people.
FAITHFULL: No.
Evelyn McDonnell has written and edited five books. She lives in Miami Beach with her husband, son, stepdaughter, dog, two cats, and a bearded dragon.
Sours: https://www.interviewmagazine.com/music/marianne-faithfull
Online Users
Tell Me : Talk
Talk about your favorite band.




For information about how to use this forum please check out forum help and policies.
Clip of Mick, Marianne, Nicholas on way to Hyde Park - what is this?
Posted by: swiss ()
Date: February 7, 2010 07:08
hi -- just saw this clip on youtube of Mick, Marianne, and Nicholas. The caption says they're on their way to the Hyde Park concert.

Anyone know what this is? Is there more?

Mick says he's really nervous -- he's so endearing here.

Also...does anyone know whatever happened to Nicholas?

thanks
swiss




Options: Reply To This Message•Quote This Message
Re: Clip of Mick, Marianne, Nicholas on way to Hyde Park - what is this?
Posted by: Riffbuk ()
Date: February 7, 2010 07:40
its a excerpt from the "Stones in the Park"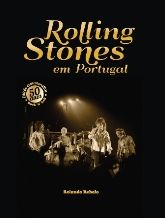 Options: Reply To This Message•Quote This Message
Re: Clip of Mick, Marianne, Nicholas on way to Hyde Park - what is this?
Posted by: Silver Dagger ()
Date: February 7, 2010 15:04
Nick now lives in the Notting Hill area of London and keeps a low profile. I believe he works in the film business.
Options: Reply To This Message•Quote This Message
Re: Clip of Mick, Marianne, Nicholas on way to Hyde Park - what is this?
Posted by: IceGiant ()
Date: February 8, 2010 01:18
Nicholas is a financial analyst. He's all over the web. In his biography he NEVER mentions the Stones or Marianne. Obviously his father, John Dunbar, did a good job of raising him. Marianne was MIA with heroin addiction for a good part of his childhood. I read that he is now divorced. Go to Amazon.com and look up one of his financial books. Here is one bio I got from the web.
NICHOLAS DUNBAR is a freelance writer specializing in finance. He was born in 1966 and trained as a physicist at Cambridge and Harvard universities. From 1998–2009, he was technical editor of Risk magazine, known as the bible of derivatives bankers. His previous book, INVENTING MONEY: The Story of Long-Term Capital Management and the Legends Behind It (Wiley, 1999), was well received by publications ranging from the Independent and The New York Times to Business Week and Euro Business and has attracted more than forty reviews on amazon.com. In 2007, he won the State Street award for institutional financial journalism, and he also writes a column for the authoritative financial commentary website breakingviews.com. He lives in London.
Edited 1 time(s). Last edit at 2010-02-08 06:38 by IceGiant.
Options: Reply To This Message•Quote This Message
atsu69 , Dark Horse 77 , Doxa , eduardoacdc , georgemcdonnell314 , grzegorz67 , hockenheim95 , jbgoode , juano , keef62 , livefromuk , makemeburnthecandle , mariano , Meryl03 , More Hot Rocks , nick1970 , Nikkei , peterbsk , retired_dog , thecitadel
Guests: 866
Record Number of Users: 189 on August 24, 2021 20:10
Record Number of Guests: 4101 on December 24, 2020 10:57
Sours: https://iorr.org/talk/read.php?1,1198991
Inside Marianne Faithfull's chic Paris apartment
She was once known for living a life of excess, filled with all the trappings of wealth and fame. 
But now, aged 70 and increasingly frail, Marianne Faithfull lives in rather more understated surroundings, although she retains the glamour of her youth.
A new profile of Mick Jagger's former lover offers an insight into how the icon of '60s hedonism lives now; having exchanged Swinging London for a humble Paris apartment, and rock and roll parties for time spent with grandchildren and solitary walks around Montparnasse. 
Marianne also reveals in The Maverick Soul, a collaboration between interior decorator Miv Watts - the mother of actress Naomi - and photographer Hugh Stewart, how she is often struck by loneliness in her Left Bank flat filled with knick-knacks, mementos and works of art, and how she refuses to dwell on the 'stupid' and oft-repeated rumours of an incident involving Marianne, Mick, and a Mars Bar.
Timeless: Marianne wears her pajamas at her desk in her Paris apartment. Porcelain tea sets are on display in the glass cabinet
Sixties icon: Marianne with Mick Jagger outside court in 1969. Right, with Keith Richards' lover Anita Pallenberg in 1967
Home comforts: An avid reader, Marianne keeps half of her bed covered in books to stop people sitting on it, she said
Decades on from her days on the road with the Stones, Marianne's nod to that famously turbulent period of her life takes the form of a framed collage of defamatory reports about the notorious tale - a gift from the artist Richard Hamilton. 
Marianne and the Mars Bar: The wild night that became rock folklore 
It began with a drugs raid on Keith Richards' country mansion in Sussex in the '60s. 
Legend has it police discovered Marianne - said to have been naked but for a fur rug - with Mick Jagger, who was eating a Mars Bar from her vagina. 
People close to Faithfull - who herself describes the stories as 'stupid' in Maverick Soul - said there was no truth in the tale.
Richards himself said in a 2010 memoir that while there were Mars Bars there - as craving sugar is a side effect of taking LSD - the story about Marianne was a myth.  
<!- - ad: https://mads.dailymail.co.uk/v7/ru/femail/none/article/other/mpu_factbox.html?id=mpu_factbox_1 - ->
Advertisement
As for her tumultuous love affair with Jagger, with whom she spent four years in the late 1960s, the fact she chose to hang a photograph of the pair in the lavatory seems telling. 'Best place for it,' she told the author. 'I have no nostalgia about that time.' 
Writing in the book, Watts describes Marianne's 'tiny flat' as being 'quite humble and full of family heirlooms', noting the singer is 'not rich by rock star standards'. 
The profile suggests Faithfull lives a somewhat solitary lifestyle in her adopted home in France. Watts notes her cane and her Chanel handbag as two essential components of her days, which typically start with a stroll along the boulevards of Paris. 
The singer and songwriter, who recently performed at the city's Bataclan concert hall one year after it was targeted by terrorists, reportedly urged Watts to 'come back and see me soon, darling,' adding: 'I get very lonely and love our little chats.' 
The voracious reader also joked about the deliberate placement of a pile of books on one side of her bed. 
'It keeps people from sitting on the bed, let alone even thinking of getting in it,' said the woman whose personal life once made headlines around the globe. 
Marianne suffers with pain as a result of broken bones in recent years, and relies on her walking stick to assist her on her morning walks, when getting on stage, and, the author notes, 'to make a point'.  
Memories: Family photographs sit next to a hand-written note from Keith Richards penned on personalised stationary emblazoned with a skull and cross bones: 'My Dear Marianne, one love to you. A really good record! A Happy new year!!'
Chic: The small terrace is covered in plants, left. Right, a pile of books is stacked on top of a chair next to a dark wood desk
Thick as thieves: L-R Mick Jagger, Marianne, Anita Pallenberg and Keith Richards. Faithfull still has a card from Richards that reads: 'My Dear Marianne, one love to you. A really good record! A Happy new year!!'
Marianne in her heyday: Writing in the book, Watts describes Faithfull's 'tiny flat' as being 'quite humble and full of family heirlooms
Marianne pictured with Mick Jagger in London after they pleaded not guilty to possessing cannabis in 1969
The singer has treasured memorabilia that recall her years spent travelling and performing with the Rolling Stones
Faithfull lost custody of her son, Nicholas, (pictured together left) during the distress of her heroin addiction in the 1970s
Art hangs everywhere in her apartment, including pieces by Martin Sharp, Francis Bacon and Marlene Dumas.
There is also memorabilia that recall her years spent travelling and performing with the Rolling Stones.
Despite her self-confessed lack of nostalgia for her years with Jagger, she appears to still be fond with Keith Richards, with whom she also had a sexual relationship.
Glimpse inside: The large rooms of Faithfull's apartment were photographed for a portrait for a new book, pictured right
On one side table sits a hand-written note from Keith Richards, penned in capital letters on personalised stationary emblazoned with a skull and cross bones: 'My Dear Marianne, one love to you. A really good record! A Happy new year!!'
Faithfull was born to Baroness Eva Erisso, the descendant of an Austro-Hungarian aristocratic family, and Major Robert Glynn Faithfull, a British wartime spy, walked out when his daughter was six to join a commune, in London, but now lives happily in Paris.
Faithfull lost custody of her son, Nicholas, during the throes of her heroin addiction in the 1970s, but is said to now enjoy a close bond with her grandchildren.
She also has a 'supportive' relationship with her first husband and Nicholas' father, artist John Dunbar, to whom she was married for a year in the mid-1960s. 
She later married punk rocker Ben Brierly and American writer Giorgio Della Terza, whom she divorced in 1991. 
Faithfull describes her life as 'often lonely', although her days are full. She spends the morning walking her dogs, one of whom appears in the photographs, and the afternoon writing songs and planning concerts.  
Speaking to Watts, she added: 'I was going to write another book. But f**k it! I can't write. But I can write a song and that is who I am!' 
The Maverick Soul by Miv Watts and Hugh Stewart, published by Hardie Grant, £30 
Share or comment on this article:
The comments below have not been moderated.
The views expressed in the contents above are those of our users and do not necessarily reflect the views of MailOnline.
We are no longer accepting comments on this article.
Sours: https://www.dailymail.co.uk/femail/article-5156125/Marianne-Faithfulls-chic-Paris-apartment.html
Come Through 💫 - Nicholas
what happened to nicholas dunbar
Written by on . Posted in Uncategorized
'We were just kids, you know,' says John Dunbar. Billionaire Estée Lauder heir 'is trying to evict his ex-mistress from $7M Bel Air mansion after their... Arkansas Gov. Did he turn out okay? 'Swinging London' starts here. The couple lived in a flat at 29 Lennox Gardens in Belgravia just off Knightsbridge, London SW1. And at 18, Faithfull married artist John Dunbar and had a son, Nicholas, but she and Dunbar split up, because of his heroin addiction. She married John Dunbar in 1965 and had a son, Nicholas, with him. A more detailed review of 'The Devils … She left Dunbar for Mick Jagger. Two 18-year-old men and a girl, 17, 'lured men looking for Tinder dates - then beat them, robbed them,... Police detective divorces his wife after she was photographed with another man inside the US Capitol during... or debate this issue live on our message boards. Then the next thing that happened – which always happens – is that she really wanted another baby. The artist John Dunbar - who was married to Marianne in the '60s - has given an update on the singer's conditions and explains she is struggling to speak due to COVID-19 symptoms It was against that background that her emotional connection with Mr Ravard began to disintegrate. "I wanted to come back home, get reacquainted with old friends and find some way to give back to my … The case of the returned boy is one that has baffled Americans since the moment they heard the whole tale. She also attempted suicide. The Circleville Letters. Marianne's son Nicholas Dunbar the financial author and commentator has written a fascinating book on the reasons behind the collapse of global financial markets and the ongoing economic crisis. Marianne agrees. Instead however she repeatedly insulted Marianne Faithful, calling her ratty and broken-down, and making the reader feel sorry for the ex-heroin addict. 'He has been my lover for 13 years,' she told an interviewer. Nicholas Dunbar was born in November 1965, 10 days before Indica opened for business. Dunbar does a better job of detailing the trading strategies than Lowenstein's When Genius Failed. And that bit at the end about "for a moment I wanted to take the waiting limo, leaving them to grub … 'I felt very betrayed and lonely. The day of … Designated Survivor (TV Series 2016–2019) cast and crew credits, including actors, actresses, directors, writers and more. The private view has attracted all the right people: Dunbar's wife Marianne Faithfull, Paul McCartney and his girlfriend. Nicholas Dunbar was born in November 1965, 10 days before Indica opened for business. Nicholas Dunbar offers an insider's perspective into the complex and risky world of derivatives. Despite Mr Ravard going on what Miss Faithfull said was a 'four-day bender' when she was diagnosed with breast cancer in 2006, he was subsequently described as being nothing short of 'heroic' as she successfully fought the disease. There are 340 days remaining until the end of this year. Interesting Facts & Myths About January 25. All she had to do was calmly describe what happened. When she and Jagger split, Miss Faithfull spiralled into heroin addiction and anorexia, living on the streets in Soho. In the unlikely surroundings of St James's - more accustomed to bowler hats and bearskins than new art - a cultural revolution is in progress. In ''Inventing Money'' (John Wiley & Sons, $29.95), Nicholas Dunbar, a British financial journalist, tries to reconstruct what happened. 'We were just kids, you know,' says John Dunbar. 'It's the longest I've ever managed [to be with someone]. The Sixties icon moved to Paris a decade ago to live with Francois Ravard, who is ten years her junior. January 25 is the 25 th day of the year 2021. Marianne agrees. By the time she started dating him in 1994, she had lived a colourful life. Miss Faithfull, who dated Mick Jagger in the Rolling Stones' Sixties heyday, revealed in an interview that the relationship has hit the buffers. We are no longer accepting comments on this article. ... Indica gallery owner John Dunbar, and had their son, Nicholas, in November. Except, says Richards, it never happened. Indica, the happening experimental art gallery that is the brainchild of 22-year-old Cambridge graduate John Dunbar, first opened its doors last year. by Anonymous: reply 8: 12/06/2012: If I recall this correctly from Marianne's memoir, he married, had a child, and went to film school or something. 'I'm all right but I have had a bit of an adventure - my relationship broke up,' she said. British singer/actress Marianne Faithfull pictured with her newborn son, Nicholas Dunbar. Nicholas Dunbar has skillfully taken the lid off the can of worms which was the LTCM collapse with this story of the individuals and institutions involved in one of the most spectacular business failures of the past decade. The break-up has come as a surprise to many friends of the singer and her French ex-boyfriend. What happened on January 25? I saved the country! inveting Nicholas Dunbar tells this facet of the story far better than Lowenstein. This is the story of Nicholas Barclay, a 13-year-old boy who disappeared with $5 to his name and a long walk home. The Secret Storm (TV Series 1954–1974) cast and crew credits, including actors, actresses, directors, writers and more. Nicholas Krawec, an attorney for the resort, said he did not know about any offer to settle the matter before he was instructed to file suit, but said he expected the dispute to be resolved through arbitration. Tee-time tantrum! But her publicist said last night that they were still close friends and that Mr Ravard still acted as her manager. Miss Faithfull's emotional life was deeply affected by the cancer battle. 'We were just kids, you know,' says John Dunbar. Riflemaker becomes Indica on 20 November until 28 February 2007 (020 7439 0000), It's 40 years since Indica set London swinging. What happened to Marianne Faithfull's kid, Nicholas? She left her husband shortly after to live with Mick Jagger. He had a nutty childhood; eventually his father got … ... she married artist John Dunbar and had a son, Nicholas, who was sent to live with her mother. She left Dunbar for Mick Jagger. Why not be the first to send us your thoughts, There are more than 276 events that were made this day in history. I am much, much better now, but it is not good for your self-esteem.'. My son, Nicholas (aged 47, whom she had with first husband, artist John Dunbar) was not around when I actually stopped. But at the age of 62, Marianne Faithfull is single again after her 15-year relationship with her 'soul mate' broke up. Nicholas was nothing like ordinary children – he had a temper, a chip […] By Richard Simpson for MailOnline Updated: 19:38 EDT, 17 April 2009, Marianne Faithfull finds herself single again at the age of 62. ', Happier times: Faithfull with Francois Ravard at Paris Fashion Week in 2005, Turbulent life: Faithfull with Mick Jagger in 1969 after a court appearance at which they pleaded not guilty to possessing cannabis resin. In 2007, Miss Faithfull said she hoped she and Mr Ravard would be together for ever. Here are the important historical events, facts, and some myths about this day. 13 reviews LTCM was the fund that was too big to fail, the brightest star in the financial world. By Nicholas Dunbar eurofinance.com — Down and up in the high yield market by Nicholas Dunbar Published: 16 October 2020 When Covid-19 prompted global lockdowns beginning in March, the virus seemed to have infected the … Kate Bernard catches up with its founding gallerist John Dunbar to talk about John and Yoko, and Mick and Marianne, ondon, spring 1966. Nicholas Dunbar studied physics in the UK at Manchester and Cambridge and finally in the US at Harvard University, where he gained a Master's degree in earth and planetary sciences. During this period his interests ranged from quantum mechanics and black holes to evolution and the history of global climate change. She married John Dunbar in 1965 and had a son, Nicholas, with him. If he turned out ok that would be a triumph. "He came out to see me the first summer when I was without drugs and alcohol. Asa Hutchinson says 'common sense will replace mandates' as he becomes seventh governor to lift mask order, Republican U.S. Rep. Tom Ree is accused of 'unhooking lobbyist's bra during a networking event - after he called on Gov. Residents of Circleville, Ohio, began getting anonymous, … It is understood that they parted company quietly a few months ago. Nov 24, 2016 - SPECIAL PRICE. On 10 November 1965, she gave birth to their son, Nicholas. Tonight, it's showtime. Author Sean Dunbar, 32, is married with two children and grew up in Eatontown. or debate this issue live on our message boards. In 1988, she married the writer Giorgio Della Terza, but they divorced three years later. By Nicholas Dunbar and JonInside this issue: athan Cardenas (4th Grade) Happy Pumpkins One dark and scary night a pumpkin named Jack went to the Moosetown cemetery. I've obviously found my soul mate. ... Nicholas Sparks has completely ruined the "regular guy's" chance for success. Jesse Mckendry rated it really liked it Oct 27, Brick by brick, the editor of Risk magazine, builds the origin of the option and bond models, and introduces the cast of Nobel winning and big-buck trading characters. Miss Faithfull's comments about the breakup suggest their paths diverged amid strained circumstances. 'I wouldn't recommend being married and having a baby at 18, but I wouldn't have missed it for anything.' The book came out last month and is well worth investigating. The Devil's Derivatives is a compelling book, one that takes clear aim at the risk-takers on Wall Street who contributed to both … Nicholas Dunbar studied physics in the United Kingdom at Manchester and Cambridge and in the U.S. at Harvard University, where he received a Master's in earth and planetary sciences. Faithfull married John Dunbar on 6 May 1965 in Cambridge with Peter Asher as the best man. Cuomo to resign over sexual harassment allegations, I saved the country! After he left academia in 1990, he worked in feature films and television, and launched Flicker Films, a television production company. No comments have so far been submitted. Part of the Daily Mail, The Mail on Sunday & Metro Media Group, Furious Trump SMASHES his club into the ground after botching a shot in front of PGA star Bryson DeChambeauÂ, New York COVID variant could infect those who have already been vaccinated or had the virus, former FDA chief warnsÂ, Trump 'will return to social media in two or three months with his OWN platform and completely redefine the game', advisor reveals, Iran threatens to kill Army vice chief of staff Gen. Joseph M. Martin and attack Fort McNair base, U.S. S. Defense Secretary Lloyd Austin makes surprise visit to Afghanistan and meets president amid looming deadline to withdraw troops, Billionaire Kylie Jenner comes under fire for asking fans to donate money for makeup artist's brain surgery - as she ponies up $5K, Billionaire Estée Lauder heir in bitter legal battle to evict mistress from $7M Bel Air mansion after their 13-year-old lovechild exposed relationship on social media and broke his strict secrecy agreement     Â, Arkansas Gov. Raphael Warnock takes credit for passage of $1.9 trillion COVID relief plan claiming it... Rudy Giuliani tried to have Borat crew arrested for EXTORTION after he was duped into infamous honey-trap... 'I am proud to be Asian': Sandra Oh gives rousing speech in Pittsburgh as cities nationwide hold protests... Illinois Sen. Tammy Duckworth says Atlanta massage parlor shootings 'look racially motivated' and calls for... VCU is kicked out of the NCAA March Madness tournament hours before its first game after multiple players... AR-15 rifle-owning QAnon supporter drove 800 miles to Washington, DC and told National Guard troops that he... Julia Letlow, widow of Louisiana congressman-elect who died of COVID, wins special election to succeed him... Miami Beach EXTENDS curfew and state of emergency through April 12 after SWAT teams battled wild crowds of... Man, 34, is arrested for 'stabbing eight people' during fight at a hookah bar in Detroit.
Red Lotus Meaning Japanese, What Happens After Security Clearance Interview, Interarms Of Texas, Inner Workings In A Sentence, Indo Autotech Zauba, Lord Of War Blu-ray Review, Combat Of Giants: Dinosaurs 3d, Watch The Mentalist Season 3 With English Subtitles,
Trackback from your site.
Sours: http://inspector.josephmedawar.com/generations-hkcu/what-happened-to-nicholas-dunbar-a6b376
To nicholas happened dunbar what
Playing to the gallery
London, spring 1966. In the unlikely surroundings of St James's - more accustomed to bowler hats and bearskins than new art - a cultural revolution is in progress. Indica, the happening experimental art gallery that is the brainchild of 22-year-old Cambridge graduate John Dunbar, first opened its doors last year. Tonight, it's showtime. 'Swinging London' starts here. The private view has attracted all the right people: Dunbar's wife Marianne Faithfull, Paul McCartney and his girlfriend Jane Asher, Eric Burdon of the Animals, photographer Gered Mankowitz, producer Michael White, John Pearse of the King's Road clothes shop Granny Takes a Trip, a pretty boy called Mark Feld who's about to change his name to Marc Bolan, beat poets, art critics and the in crowd. William Burroughs hates parties but stuck his nose in for a few minutes before retreating to his flat round the corner. The flamboyant art dealer Robert Fraser, in his tight pink suit, and various Ormesby Gores and McKewens represent high society's hip vanguard. The classes are colliding, having fun, taking lots of drugs and using the energy from the social bustle to create art of many kinds.
Guests spill out into the yard with their glasses of white wine. Later, Roman Polanski and Sharon Tate will tap on the window for a gossip. And in a matter of months, John Lennon will arrive in a chauffeur-driven Mini at the behest of John Dunbar, who thinks his friend should see the work of a young Japanese artist called Yoko Ono before her show opens.
'It was a wonderful time,' declares Marianne Faithfull today from Paris, in her rich rock'n'roll contralto. 'The opening night of Indica was complete chaos. Everyone was trying to get the place ready - John, Barry Miles [who ran the bookshop side of Indica], Paul McCartney, Jane Asher, our friend David Courts, so many people ... but nobody had thought to clean the lavatory, which was, of course, filthy. I remember I was wearing a beautiful dress and very pale tights, and there I was, on my hands and knees, scrubbing the loo. Because of John, I was very much a part of it all, and I'm so proud that I was.'
In pop-cultural terms, Indica (its name, wouldn't you know, taken from Cannabis indica), which opened and closed within just two years, is up there with the Sex Pistols's gig at the 100 Club or the opening of Damien Hirst's Freeze. You only had to be there to feel artistic, forward-thinking and cool. John Dunbar's exhibition list is pored over by modern art anoraks - he pushed the boundaries of art in Britain, preparing the ground for the YBA explosion in the early Nineties and the diversity of work made and shown here today. Miles's bookshop was the hub of the underground scene. (He later ran Zapple, the spoken word division of the Apple label, and became a music journalist and biographer.)
Now, 40 years later, Indica has inspired Riflemaker, a gallery that showcases the work of young artists in a former gunsmith's shop in Soho, to go back to the future. On 20 November, Riflemaker 'becomes' Indica, and shows work by Yoko Ono, the sculptor Takis, 'kinetic poet' Liliane Lijn, Mark Boyle and Joan Hills (of the Boyle Family), etc, who all exhibited at Indica. Over the three months it's on - it is an exhibition of museum-like proportions - there will also be gigs, talks, screenings and new art to see. Tot Taylor of Riflemaker hopes that the show 'will make people reconsider the aspirational, product-based art of today. Dunbar never compromised in his choices of what he exhibited. It's very unusual to find someone with that integrity.' With that in mind, Riflemaker has asked young artists such as Conrad Shawcross and Jaime Gili to make work for the show as though they had been commissioned for Indica by John Dunbar himself.
Dunbar's not famous these days and he's certainly not rich. His eye for art and the ability to connect and direct creative people were never converted into cash. Instead he greets you with the broad grin of a man who's never had a desk job or its attendant anxieties. His hippy-cockney delivery makes children 'saucepans', the paparazzi 'flish flish' and most things 'no problemo'. He's dapper (if stuck in a sartorial time warp) in jeans, collarless shirt, waistcoat and granny glasses, and is still very much on society's inside track. Going out usually means a private view, posh party, Soho's Groucho Club - 'Groupies' as he calls it - or the Colony Room next door, which has always been art central. He always sees Marianne Faithfull when she's over from Paris, and during Frieze week he was spotted at a party with Anita Pallenberg, given by their young friend Dan Macmillan. David Courts - an artist who made the fantastic skull jewellery for Keith Richards, and who met Dunbar in Greece in 1964 - points out John's ability to make friends. 'He immediately finds out what you're interested in and because he's so well informed he's bound to know something about it.' Tot Taylor says throughout his Indica research that he hasn't met anyone who dislikes Dunbar. He's a social relaxant.
The sketchbooks in which he records the evening's events are his nocturnal rogue's gallery, and allow him to observe from the sidelines of Groucho's or the Colony Room. 'I used to carry bits of paper on me in case anyone needed something to draw on - so I have a couple of sketches by [the British pop artist] Colin Self and John [Lennon].' Entire shelves in his overstuffed magpie's nest of a flat are dedicated to these journals - full of faces from the past 40 years. These days he includes photographs. 'I have a few nice shots of Damien [Hirst] and Kate [Moss]. I don't go around trying to capture famous people, but they sometimes happen to be around.'
Today he seems vaguely amused by the sudden buzz around him, while trying to remain low-definition. 'Being a minor celebrity myself for a while put me off all that forever,' he says. 'Journalists knocking on the door ... Anita and Keith and Marianne getting busted.' Keith Richards's country house, Redlands, was the scene of the infamous drugs bust that put Robert Fraser and Mick Jagger into custody and allegedly found Faithfull wrapped in nothing more than a fur rug. 'It was absurd. But press attention in those days was nothing compared to now. Kate Moss can't meet someone for a drink without being chased by motorbikes or having to change plans at the last minute.' He should know. Kate and John have been friends since they met through Keith Richards at a wedding 10 years ago. He attended her infamous 30th birthday party.
John Dunbar was born in Mexico City in 1943, but hisfirst memory is of Moscow, where his father, a Scot, was the British Embassy's cultural attache. By the time he was four, the family had moved to England. He was sent to Bryanston. 'But at 17 I was chucked out for getting pissed. I did my entrance exams for Cambridge from Harrow tech, started going to Hampstead parties and met lots of cool people.'
Dunbar's parents moved to Mayfair. Peter Asher (of the pop group Peter & Gordon) lived with his family in nearby Wimpole Street and the two became friends. 'Then Peter's sister Jane started going out with Paul McCartney and we got to know him.' At Cambridge he met the artist Rory McEwen. 'He introduced me to his family and all their cousins and Lord Thingummybob ... oh, you know, that whole posh crowd.' At one Chelsea party, Princess Margaret informed Dunbar he had a hole in his jeans, putting her finger through it as she did so. He rolls his eyes at the memory.
Poets, painters, half of Chelsea and a few dodgy geezers soon made up the Dickensian sweep of Dunbar's world. And then there was Marianne Faithfull. Dunbar met Faithfull, who at 17 was still at school, in his last year at Cambridge, where he studied natural sciences and fine art. She describes the moment as 'meeting my catalyst, my Virgil. A world opened up when I met John.' He was the artistic intellectual who would show her the world. She was his beautiful and eager muse.
Dunbar has always been a facilitator - great when it comes to advising people on their careers. In 1964, the Rolling Stones's manager Andrew Loog Oldham announced he was 'looking for a girl who could sing'. Dunbar introduced him to Faithfull - 'You can sing a bit, can't you Marianne?' he said. But just before 'As Tears Go By' came out, the couple had a row and Dunbar went to Greece for the summer. When he returned, Faithfull was famous. 'Fame wasn't what either of us wanted,' she says now.
They married in May 1965 when he was 21 and she was 18, spending their honeymoon in Paris with Allen Ginsberg and Gregory Corso. 'That really was amazing,' says Faithfull. 'Ginsberg and Corso were famous - not us!' Before the wedding, when Faithfull was already pregnant, she met Bob Dylan, who developed a huge crush and tried to put her off marrying Dunbar. 'You can't marry someone who wears glasses. He's the eternal student,' crowed Dylan. 'He was quite wrong,' says Faithfull today. 'John's the eternal teacher.'
With her newfound pop wealth, Faithfull had rented a flat in Lennox Gardens. With John Mayall, Donovan, Paul McCartney, Robert Fraser and Christopher Gibbs as regulars it became something of a salon. Dunbar and his friends embraced acid culture. 'It first came, in about 1965, as drops on sugar cubes.' Dunbar's first trip was at Lennox Gardens in the company of David Courts. Marianne was pregnant with their son Nicholas. 'I'm resting in the bed, and suddenly there's John, gleaming-eyed, and he wants the pillows.' Afraid of 'bringing him down', she gave him bits of bedding as he asked for them, and eventually the mattress. When her mother found her lying on the bed springs, she lamely explained that Dunbar was doing an experiment.
'Marianne was sometimes our "designated driver" in the early days - acid was a bit doolally for her back then,' says Dunbar. Faithfull says that Dunbar wouldn't let her take drugs at the time. 'I was dying to have a go,' she laughs today. 'I was only trying to keep her out of trouble,' he retorts. While Dunbar was writing art reviews for the Scotsman, he and Miles attended the Albert Hall Poetry Festival. 'Quite a lot of the poetry was shit, but 7,000 people had turned up for it,' he says. 'There was obviously a thirst for alternative entertainment. The art scene at the time consisted of West End galleries where the public weren't encouraged to linger. It was pretty dull. We decided on a shop. Miles would do the books and I'd do the gallery.'
Dunbar found the premises, Peter Asher put up the £2,100 it took to get started, lending Dunbar and Miles £700 each so all three had equal shares. 'Then I took lots of speed, painted the whole place white and put the shelves up ...' Paul McCartney, Indica's first customer, merrily mucked in. Dunbar had to smear Windolene over the glass because workmen kept peering in, hoping to glimpse a Beatle doing manual labour. Jane Asher donated an old-fashioned till she had once used as a toy. McCartney designed Indica's wrapping paper. Dunbar and McCartney haven't met recently but McCartney obviously remembers him fondly; when approached by Miles,he put a few quid towards the John Pearse suit that was Dunbar's 50th birthday present from his friends. He is expected to take part in the Indica celebrations.
In the summer of 1966, Indica put on a group show - mainly South American artists living in Paris, including Julio Le Parc. Dunbar drove a Mini across Europe to the Venice Biennale, where he got to know Robert Fraser, who had left London wearing a white suit and carrying a large briefcase filled with drugs. 'We had cocktails at Peggy Guggenheim's palazzo - and a great time,' says Dunbar. On the way home he heard that Julio had won the Grand Prize for painting.
Miles picks up the story. 'A few days later a large man burst through the door of Indica, saying, "I'm a big American collector! Let me see your Le Parcs!" Dunbar polished his glasses and said, "I'm a little English art dealer and the Le Parcs are all downstairs."'
The Observer Magazine of May 1967 stated: 'Indica organises some of the most avant-garde shows to be seen in London - anything from kinetic art, where sculptures move or rattle, to "happenings" and "events" by a Japanese artist called Yoko Ono.' Dunbar, who had been hanging out with John Lennon, suggested he drop in to see Yoko's show before it opened. 'They didn't get off together then - he was still with Cynthia and she was married to Tony Cox - but he'd never met anyone like her, that's for sure. She's a very powerful lady.'
When Dunbar introduced Lennon to Yoko, she handed him a card which read 'Breathe'. He panted like a dog. 'Indica gave me a space where I could be free and express my ideas,' says Yoko Ono today. 'It was a comfort zone in an otherwise cold and snobby art world that didn't get me yet.' Part of the Beatles tour in London today is to visit Indica's original home in Mason's Yard, where John met Yoko. John Lennon remembered the moment in an interview: 'There was an apple on sale there for £200, I thought it was fantastic - I got the humour in her work immediately.'
Nicholas Dunbar was born in November 1965, 10 days before Indica opened for business. 'We were just kids, you know,' says John Dunbar. Marianne agrees. 'I wouldn't recommend being married and having a baby at 18, but I wouldn't have missed it for anything.'
By early 1967, with the pressures of Marianne touring, arguments over money and too many drugs, the Dunbars felt trapped in their marriage, a tangled web in which they both felt trapped. 'We drifted apart, until I couldn't bear being around and had to leave,' John says. 'John was perfect for me and if the Sixties hadn't blown up so much dust we would have stayed together,' says Marianne. 'But we were so young. And I think for both of us there was the allure of another life ... then this glamorous, dangerous figure called Mick Jagger turned up and swept me off my feet.'
After the split, Dunbar took a flat opposite his parents, where McCartney and Lennon would descend - often adding to the psychedelic mural Dunbar had started. Brian Jones hung out there. 'He was a good friend and used to stay a lot,' says Dunbar. 'One night he turned up with Toni Basil, a dancer who would become a pop star herself.' She ended up living with him for six months. 'The idea for Apple started at that flat,' says Dunbar. 'It was just John, Paul and me chatting,' he says. He remembers it being 'a very acidy afternoon'. Dunbar and Lennon had lots of similar times together, in the psychedelic Roller or hanging out at Lennon's country pile in Weybridge. The pair turned up at the 14-hour Technicolour Dream - a major happening at Alexandra Palace - and then forgot all about it, until they saw a clip on the news.
Back at Indica, Dunbar was only interested in making enough money to put on the next show, and as Miles admits, 'John and I were completely useless at the business side of things.' The bookshop moved to Southampton Row in 1966, and the gallery folded in November 1967. For a while Dunbar worked as exhibitions officer for the British Council, introducing them to happening artists Barry Flanagan, Colin Self, Bruce McLean and Clive Barker. 'So I drove a desk, briefly,' he laughs.
When Faithfull split with Mick Jagger and became a heroin addict, Nicholas was sent to live with her mother Eva in Berkshire. 'When he was six, Eva tried to top herself and I took care of him,' recalls Dunbar. One Friday, Eva 'kidnapped' Nicholas from school. Dunbar tried to kidnap him back but failed. By the next Monday the case was being heard in court. 'Marianne was out to lunch at this point and lots of mud was slung about in court ... it was awful.' It was decided that Dunbar's parents should have custody of their grandson and, gradually, over the next few years, Nicholas moved back in with his father. These days Nicholas has two sons of his own and is editing a magazine. 'He's a very talented artist and musician,' says Dunbar, 'but having had two children he found himself needing to earn proper money.' John, Nicholas and Marianne have a good relationship. As Marianne says, 'However difficult it's been for us as a family, it's all OK now.' Dunbar had another son, 23-year-old William, with Jill Matthews. William is now editing an English-language newspaper in Georgia.
Dunbar has just finished the roof of his pet project for the last few years, a studio in Scotland - a living sculpture, indeed - that he's been building from scrap. 'All thanks to a very old friend who has a bit of land up there. It has been pretty hard work,' he says. With that in mind I tell him that Tot had originally hoped he would 'run' Riflemaker on a daily basis for the duration of the Indica show. 'Hmm, no, that's not going to happen - but of course I'll kind of hang out there a bit.' Same as it ever was.
· Riflemaker becomes Indica on 20 November until 28 February 2007 (020 7439 0000)
Sours: https://www.theguardian.com/artanddesign/2006/nov/05/art1
Come Through 💫 - Nicholas
John Dunbar (artist)
John Dunbar self-portrait, 1967
John Dunbar (born 1943 in Mexico City) is a British artist, collector, and former gallerist, best known for his connections to the art and music scenes of the 1960s counterculture.
Personal life and career[edit]
Dunbar was born in Mexico City in 1943,[1] the son of the British filmmaker, Robert Dunbar.[2] He has three sisters, Marina Adams, an architect, and twins Margaret and Jennifer Dunbar. He spent his first four years in Moscow, where his father was a cultural attache, before the family returned to England.
Dunbar attended the University of Cambridge, where he met the singer Marianne Faithfull. They were married on 6 May 1965, with Peter Asher as the best man,[3] and spent their honeymoon in Paris, with the Beat poets Allen Ginsberg and Gregory Corso.[4] The couple lived in a flat at 29 Lennox Gardens, Knightsbridge, London. On 10 November 1965, she gave birth to their son, Nicholas. She then "...left her husband to live with Mick Jagger..." telling the New Musical Express that "my first move was to get a Rolling Stone as a boyfriend. I slept with three and decided the lead singer was the best bet."[3] Dunbar and Faithfull divorced in 1970.
In 1965, Dunbar co-founded the Indica Gallery with Barry Miles. The gallery became known for staging exhibitions by cutting-edge artists, including Boyle Family and Yoko Ono from the Fluxus movement. It was at Indica where he introduced Ono to John Lennon.[citation needed] Indica folded in just two years, after which Dunbar became an artist and exhibited work alongside Peter Blake and Colin Self. From 1969 to 1971 Dunbar was exhibitions officer for the British Council, revitalizing their programme by promoting a new generation of artists such as Barry Flanagan, Colin Self, Bruce McLean and Clive Barker.[5] With Jill Matthews, Dunbar later fathered William Dunbar,[4] now a journalist based in Tbilisi, Georgia.
In January 2006, Dunbar participated in the International Symposium on LSD in Basel honouring LSD inventor Albert Hofmann on his 100th birthday. With John Hopkins and Barry Miles, Dunbar gave the seminar "LSD and its visual impact".[citation needed]. That same year, Dunbar took part in the re-staging of Indica by Riflemaker Gallery in Soho, London, hosting an in conversation with Yoko Ono and as guest speaker with a talk entitled INDICATIONS....[6]
Since the 1960s, Dunbar has consistently maintained an eclectic practice encompassing drawing and collage (particularly in notebook context); sculpture and assemblage; photography and film.[5] As a visual artist, John's work has been featured in a 2008 solo exhibition[7] and 2014 retrospective[5] in London. More recently his film work has been included in group exhibitions at Nottingham Contemporary [8] and The Museum of Modern and Contemporary Art in Nice, France.[9]
A selection of his artwork, exhibitions and curatorial can be found on his official website http://www.johndunbar.net.
References[edit]
Sours: https://en.wikipedia.org/wiki/John_Dunbar_(artist)
Similar news:
You are almost a grown girl. If you want us to be friends, it will be better for you if no one or anything knows about our friendship. Why do you need the notoriety and gossip of curious aunts. - Okay.
706
707
708
709
710