Finding the perfect place to sleepover while on summer vacation is just as important as choosing the destination. Now that you're set on visiting LBI, it's time to explore your lodging options. See how affordable it is to stay at Long Beach Island motels on the oceanfront.
Long Beach Island Motels Oceanfront vs. Bayside
There's plenty to do on LBI between the ocean and the bay. Whether you book a motel on the oceanfront or the bayside, you'll have a great view from your window. You will find LBI motels along the Atlantic Ocean, and others along the western side where the island meets the bay. LBI is a narrow shape, which means that you won't be too far from the great LBI beaches, even if you stay somewhere in the middle of the island.
Long Beach Island Motels on the Oceanfront
Long Beach Island motels on the oceanfront are so convenient! Staying at an oceanfront motel gives you easy access to the beach. This is a good deal for surfers and sunbathers, because it's easy to get to and from your motel room. LBI beaches provide a great atmosphere for families, and there's no better place to sleepover than a Long Beach Island motel on the oceanfront.
Downtown LBI motels like Drifting Sands keep you within walking distance of the shops and restaurants. Beach Haven and Ship Bottom offer great entertainment options like theatre, art studios, and amusement park rides. There is also a waterpark right at the beach! Spray Beach Hotel offers great food and atmosphere at their beachfront pavilion where guests can enjoy live music most nights during the summer. Besides, if you book an LBI motel with a pool, you can enjoy fun in the sun anytime, weather permitting.

LBI Motels on the Bayside
Bayside motels on LBI give you access to a different type of beach environment. Still sandy and serene, the bay water is calmer than the ocean waves on the other side of the island. The bay is a great place for watersports and fishing, and there are parks and playgrounds up and down that side of the island. You'd be surprised how affordable it is to stay at bayside LBI motels like Buccaneer Motel. You might stay longer than you planned!
Most bayside motels in Long Beach Island are nearby boating docks and places to go fishing and crabbing. You can rent a charter fishing boat or using your own. Watersports like SUP (stand-up paddle boarding) and waterskiing are popular activities in the summer. If you plan to spend a lot of time doing these types of activities, you should book a room at a nearby motel.
Long Beach Island Motels vs. Hotels
You may be wondering what the difference is between a hotel and a motel, and wondering which is best for your vacation. There are some pros and cons to be aware of before you make a decision.
LBI Hotels
LBI hotels are more expensive than the motels, but for the extra expense you tend to get a more luxurious space and better amenities. The better LBI hotels such as Daddy O Hotel and Bar Restaurant and the Sand Castle are gorgeous, but these hotels are located in the northern part of the island and are marketed for adults only. You can find really nice hotels down near the tourist attractions too, such as Sea Shell Resort and Engleside Inn, but these hotels may not fit into your family's vacation budget. For the best of both worlds, there is Spray Beach Hotel where guests are close to the attractions but tucked away into a noise-buffering alcove directly on the beachfront. If you want to stay downtown without spending a ton of money, the Long Beach Island motels on the oceanfront will give you the best of both worlds.
LBI Motels
Long Beach Island motels are affordable in price but you won't get the same level of luxury as the LBI hotels offer. Usually, a motel doesn't have a nice pool or a beautiful view, and the rooms are generally mediocre. Something else to consider is that motel rooms always have a door leading outside rather than opening into a hallway. This offers less security than a hotel would, but it's also less headache to get in and out of your room. The sooner you can get onto the beach during your vacation, the happier you will feel!
If you like the cost of an LBI motel room but you don't want to sacrifice great amenities and convenient location, go with Mariner Inn. This motel has affordable rates, clean rooms, and a nice pool. Best of all, guests at the Mariner Inn are permitted to enjoy all of the amenities at Spray Beach Hotel just down the road. This sister hotel has an onsite restaurant and dining room, beach pavilion and tiki bar, pool and hot tub, and live entertainment every weekend. There's no better way to enjoy the hotel life while actually paying for motel accommodations.
List of Motels in Long Beach Island
There are many affordable lodging options available to you this summer. Here is a short list of the best motels in Long Beach Island. Visit their websites to see their rates and amenities before booking a room for your next trip. It's worth doing some research to make sure you're getting the best deal on a great room in a convenient location.
Mariner Inn, Beach Haven Gardens
Sea Spray Motel, Beach Haven Inlet
Sea Horse Motel, Beach Haven
Drifting Sands, Ship Bottom
Haven Beach Motel, Long Beach Island Township
Coral Seas Oceanfront Motel, Beach Haven
Long Beach Inn, Beach Haven
Buccaneer Motel, Beach Haven
Lorry's Island End Motel, Beach Haven
Jolly Roger Motel,  Beach Haven
Islander Motel LLC, Ship Bottom
Hurley's At Holgate Motel, Long Beach
Affordable Luxury: Long Beach Island Oceanfront Motels
If you're planning an LBI vacation on a budget, you'll love the low rates that Long Beach Island motels are charging. Best of all, the motels on the oceanfront and bayside will give you a great view of the water and convenient access to the beaches. You can actually plan a getaway for your family with everything included for less than 300 bucks! Book a room at one of the Long Beach Island motels on the oceanfront and you'll get more luxury for less money this summer.
Sours: https://bestoflbi.buzz/long-beach-island-motels-on-the-oceanfront/
Welcome, we are Long Beach Island's family owned and operated motel offering several types of accommodations. We survived "Sandy" and came back stronger with an additional 3rd floor. We have upgraded several rooms with brand new furniture and looks.
The Sea Horse Motel LBI's rooms are available either nightly or weekly for families and couples.
We also offer apartment suites for weekly, monthly, and seasonal rental. All Sea Horse Motel rooms are air conditioned, come with refrigerators, microwave ovens, coffee pots, and color cable televisions. We are located in Brant Beach, LBI and the motel is only one block from beach access. When not at the beach, guests of the Sea Horse often enjoy swimming in our pool or sun bathing on the pool deck. In the area are amusements, fishing, beach bathing, dining, shopping, and other beach vacation activities.
Sours: https://seahorsemotels.com/
LBI Hotels and Motels
Long Beach Island, New Jersey
Hotels and Motels
The Hotel and Motels of Long Beach Island are primarily family owned businesses. No big chain hotels, high rise balcony-looking-down-at-the-beach highrises, or expensive suites packed with amenities you might expect at a high end beach resort. Most of the facilities on this page do offer friendly, family oriented accommodations with management that will do all they can to make your stay enjoyable and memorable. There are phone numbers and links to the website for each hotel / motel. Many of their websites provide pictures, rates, and other information about their facilities. A few offer online reservations but most do not.
Buccaneer Motel
2600 N. Bay Ave.
Spray Beach
Long Beach Township
(609) 492-4582 
Coral Seas Oceanfront Motel
Coral St. and Atlantic Ave.
Beach Haven
(609)492-114
Drifting Sands Oceanfront Motel
119 E. Ninth St.
Ship Bottom
(609) 494-1123
Daddy O's
44th St.
Brant Beach
(609)494-7051 
The Engleside Inn
30 Engleside Ave.
Beach Haven
(609) 492-1251
Hurley's At Holgate Inn
4804 South Long Beach Blvd.
Beach Haven Inlet
(609)492-2266
Islander Motel
1202 Central Ave.
Ship Bottom
(609) 494-6964
Jolly Roger Motel
5416 S. Bay Ave.
Beach Haven
(609) 492-6931
Haven Beach Motel
11004 Long Beach Blvd.
Haven Beach
Long Beach Township
(609) 492-6223
Lorry's Island End Motel
23 Washington Avenue
Beach Haven Inlet
(609)-492-6363
Mariner Motel
33rd Street and Long Beach Boulevard
Long Beach Township
(609) 492-1235
North Shore Inn
806 Central Avenue
Barnegat Light
(609)-494-5001 
Long Beach Inn
9601 Long Beach Blvd.
Beach Haven Park
609-492-8260
Sea Horse Motel
43rd & Long Beach Blvd.
Brant Beach
(609)494-5392 
Sea Shell Club and Restaurant
10 S. Atlantic Ave.
Beach Haven
(609)492-4611
Sea Spray Motel
2600 S. Bay Ave.
Beach Haven
(609)492-4944
Spray Beach Inn
24th Street and Ocean Avenue
Spray Beach
Long Beach Township
(609) 492-1501
Surf City Hotel
8th St. & The Boulevard
Surf City
(609)494-7281 or (800)353-3342
Sours: https://www.longbeachislandjournal.com/accommodations/lbi-hotels-and-motels
Beach Haven Long Beach Island NJ
A world class experience
The Perfect Blend of Comfort and Luxury
Hotel LBI offers the charm of a summer home paired with world class amenities. Relax in your well-appointed room, enjoy a cocktail and watch the sunset on the rooftop, or escape for a day of fun in the sun on our majestic island.
Explore our accommodations
Photos courtesy of Ann Coen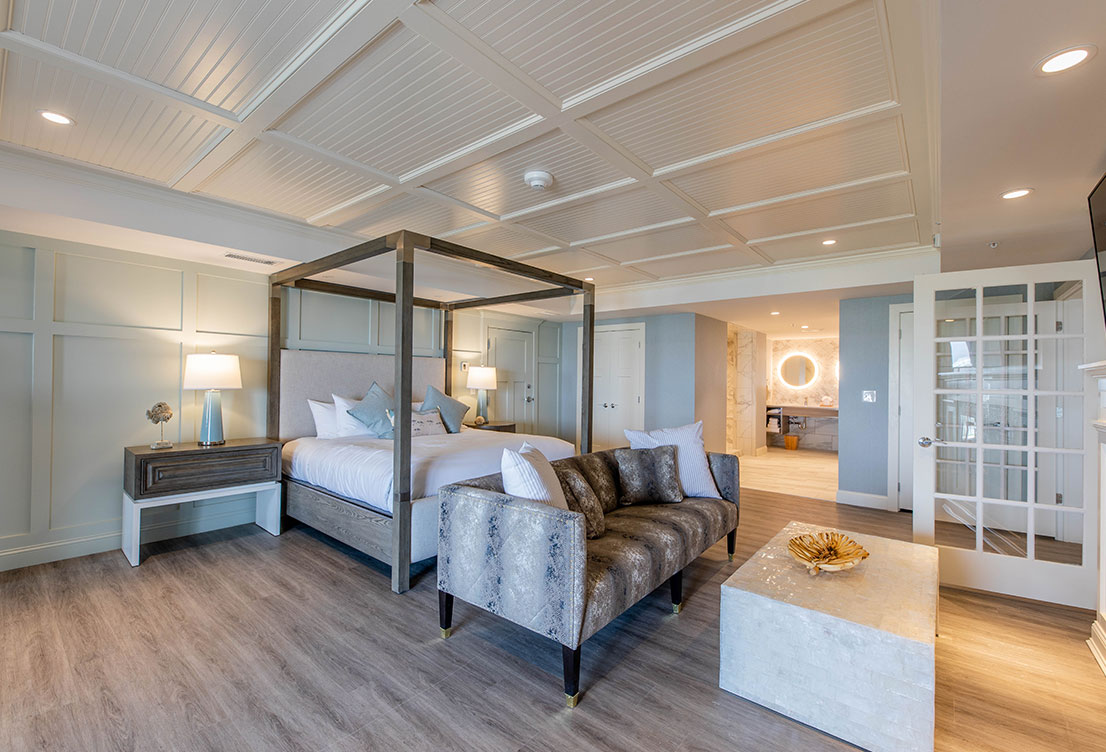 Lavish Bay Suite
Luxury Bay View one bedroom suite, dual fireplace, chef's kitchen, king canopy bed, chaise, dining table, oversized sleeper sofa, double vanity, oversized shower. Sleeps four.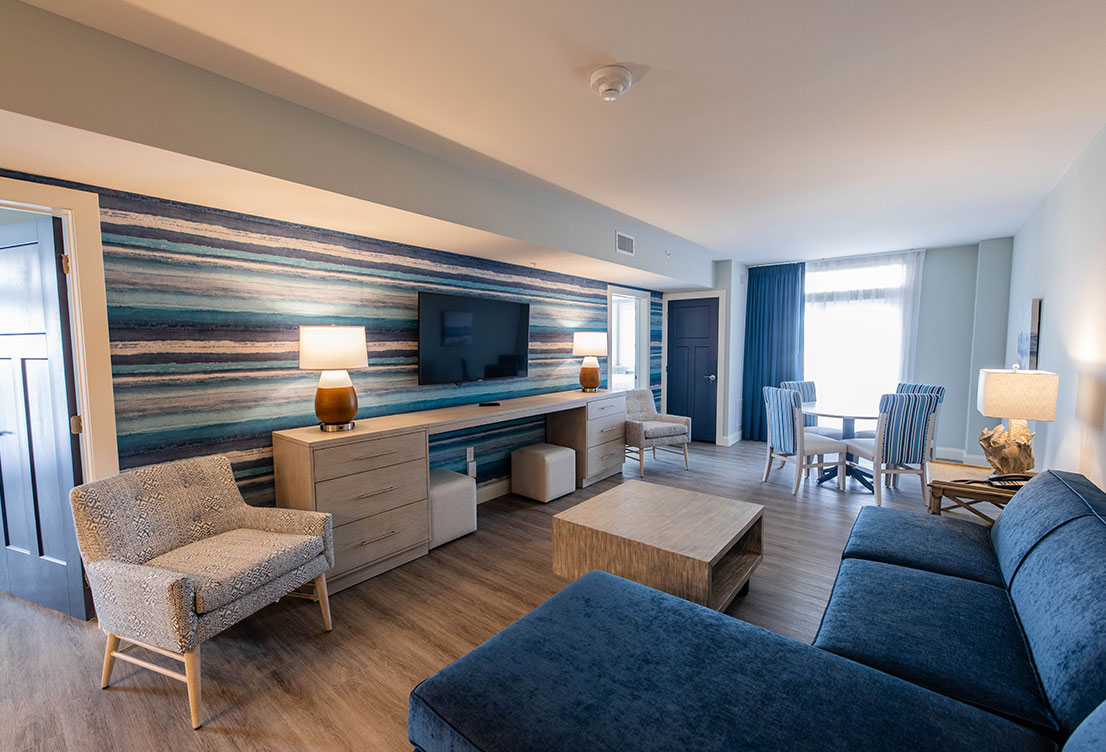 CORNER BAY TWO BEDROOM SUITE
Offering a scenic bay view with two king bedrooms and accommodation for up up to six guests.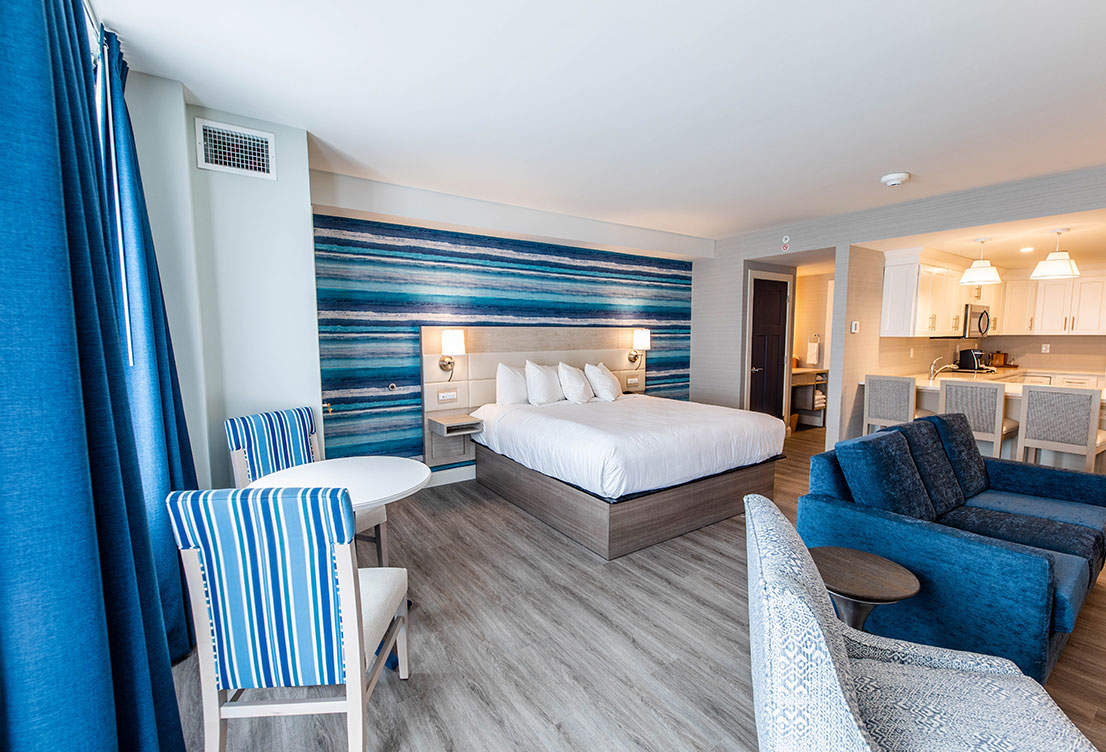 King Studio Suite
The room features a king size bed, full sleeper sofa, accent table for 2, kitchenette with peninsula counter seating. Sleeps four.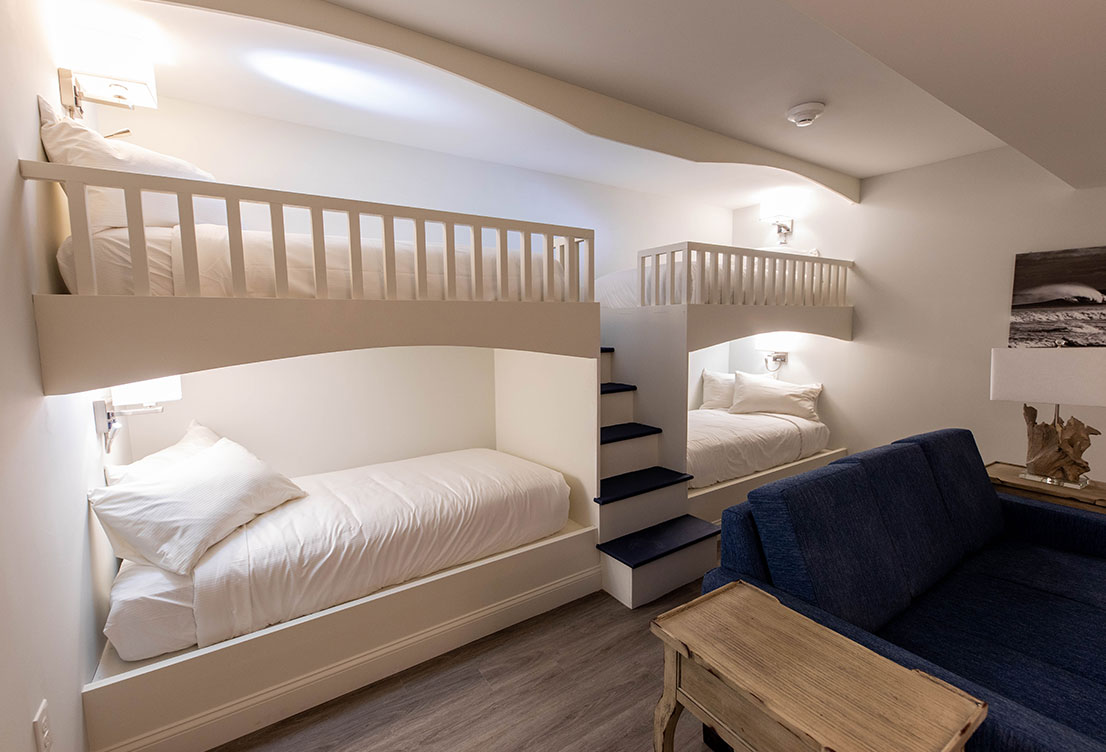 Studio Bunk Suite
The room features a kitchenette with peninsula counter seating, dining table, range, king studio with full sleeper selectional, bunk room for 4. Sleeps eight.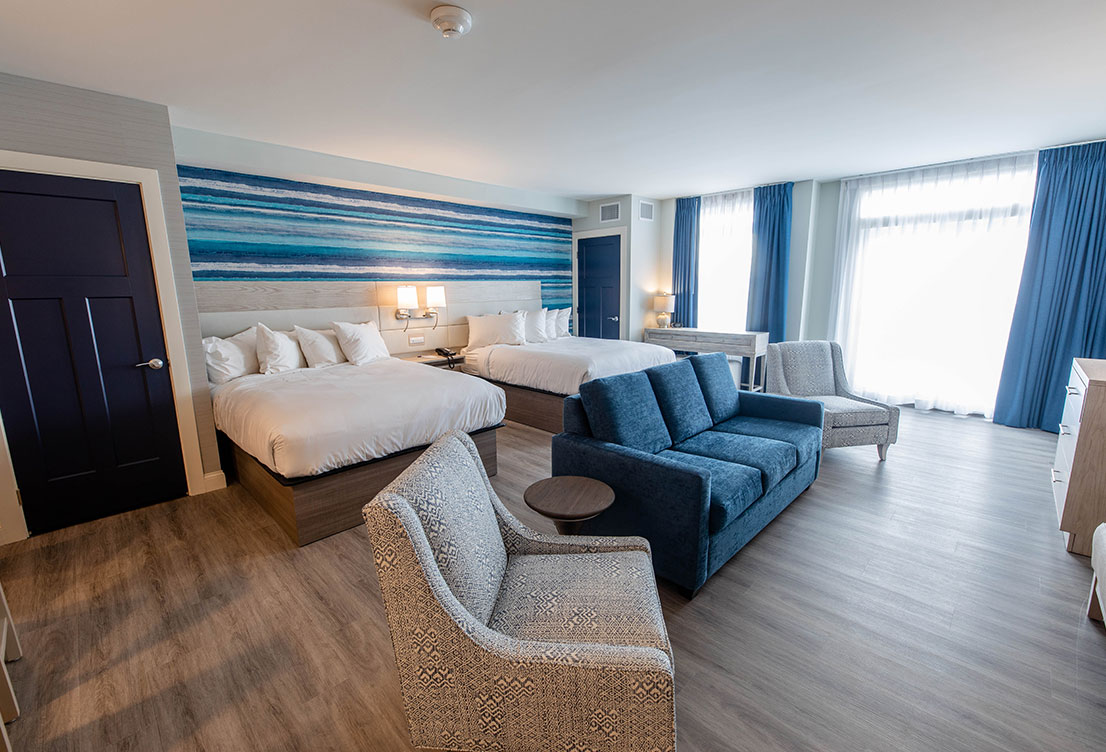 Signature Queen Queen Studio Suite with Lounge
2 Queens, full sleeper sectional, kitchenette with peninsula counter seating, lounge, TV. Sleeps six.
View All Rooms
Explore The Hotel
Premium Amenities, Relaxed Atmosphere
Hotel LBI represents a new form of luxury. Our design is reminiscent of the early 1900's style grand hotels.
102 guest rooms
Distinguished dining
Indoor pool and hot tub with retractable roof
Fitness Center
Garage self-parking
Bicycle and beach rentals to include beach chairs, towels, and boogie boards
Explore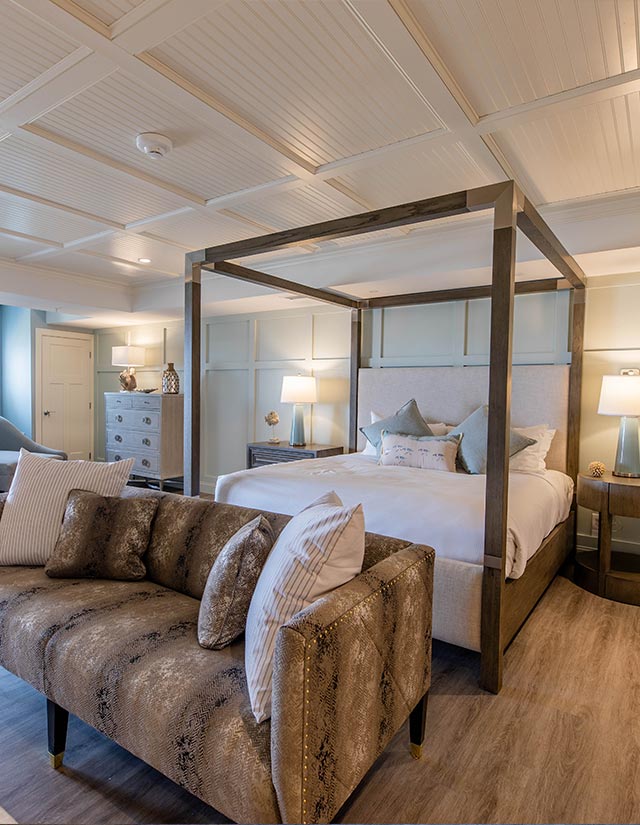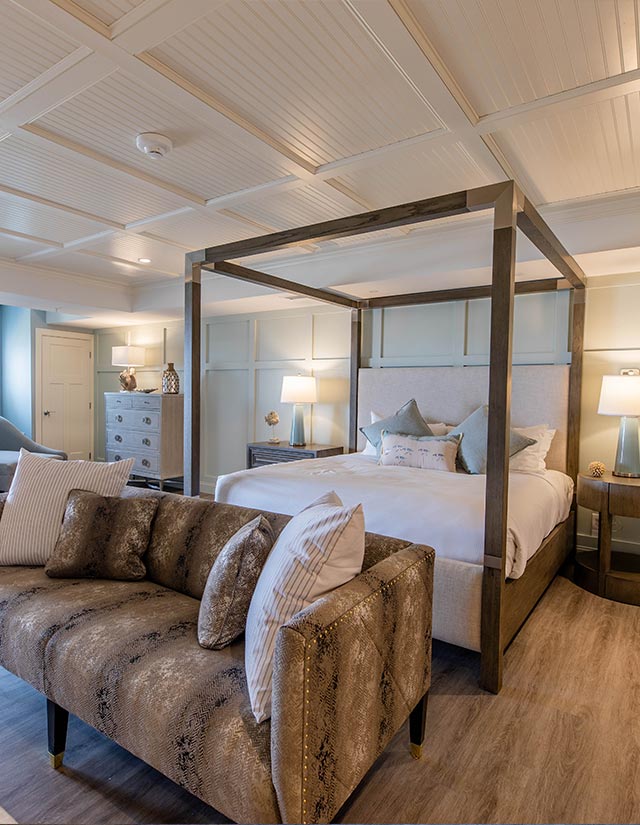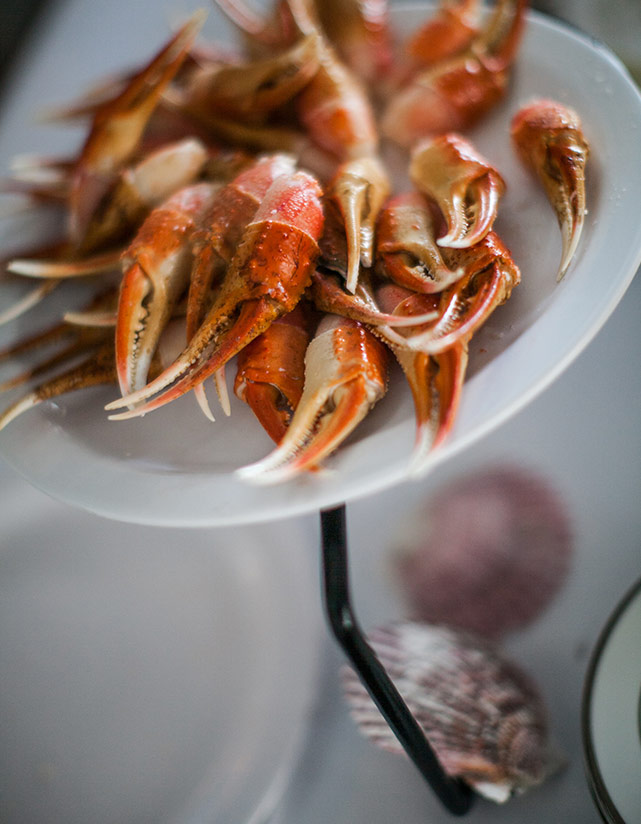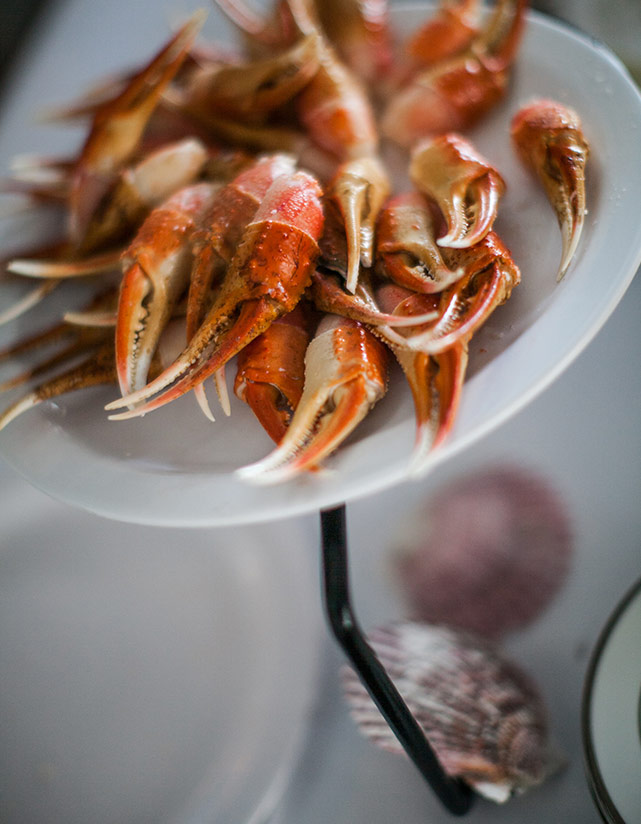 Dine With Us
Savor each bite
With many options to choose from, Hotel LBI provides guests casual to fine dining offerings for every taste palette. Four bars throughout the Hotel offer premium cocktails in a variety of settings.
Explore
Unforgettable Events
Full-Service Wedding & Event Venue
Express the adoration for your beloved at Long Beach Island's premier wedding venue. The serenity of the shore and the charming character of the island create the perfect atmosphere for a new beginning.
Fulfill your vision, exceed your expectations, and begin a grand chapter at our elegant estate.
Explore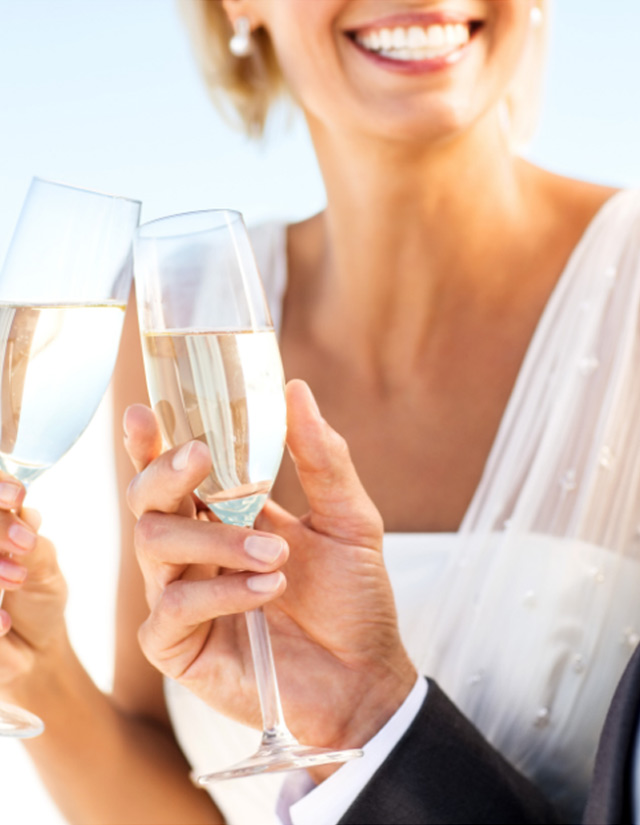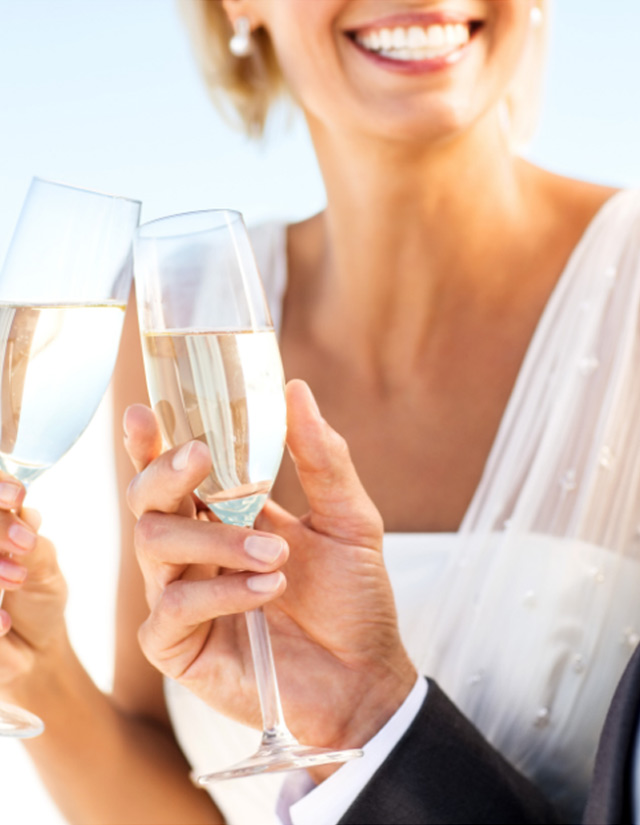 Reviews from our guests
This hotel has it all
Just Wow. Incredible, beautiful, elegant and just spectacular, this Hotel has it all, brand new and everything and anything you could want, rooftop views are amazing, under hotel parking is nice, the staff is incredible, great location.
Relaxing and Tranquil
This was possible the greatest Sunday stay I ever had, it was relaxing and tranquil. I needed a mental health day and this was the perfect place, I can't wait to come back.
Excited to go back
Just loved this place and the staff. We went just for a night as a local getaway. I've told everyone, we're so going back!! A couple of weeks later… going back again! From the moment we pulled up and met Tony – so incredibly nice, as was his wife that works the pool! Went down to diner at The Salt…pizza appetizer, steak for dinner cheesecake dessert! All very good. Jessica, Jody, and Carlie were all so sweet!
Sets a new standard
A new landmark at the Jersey Shore! Sets a new standard for accommodations, dining, and hospitality. A great place to visit for an event or dining when visiting Long Beach Island. Perfect location for a conference, meeting or to enjoy the views of LBI from their rooftop venue.
Can't wait to go back
Our family loves it here! Family friendly, amazing food, luxurious accommodations, well-appointed rooms, conveniently located by the ocean can't wait to go back.
Hands down the nicest hotel
10/10 We stayed in the King Balcony room. Absolutely gorgeous the whole hotel is so up kept and modern with class. It is hands down the nicest hotel in all of Long Beach Island.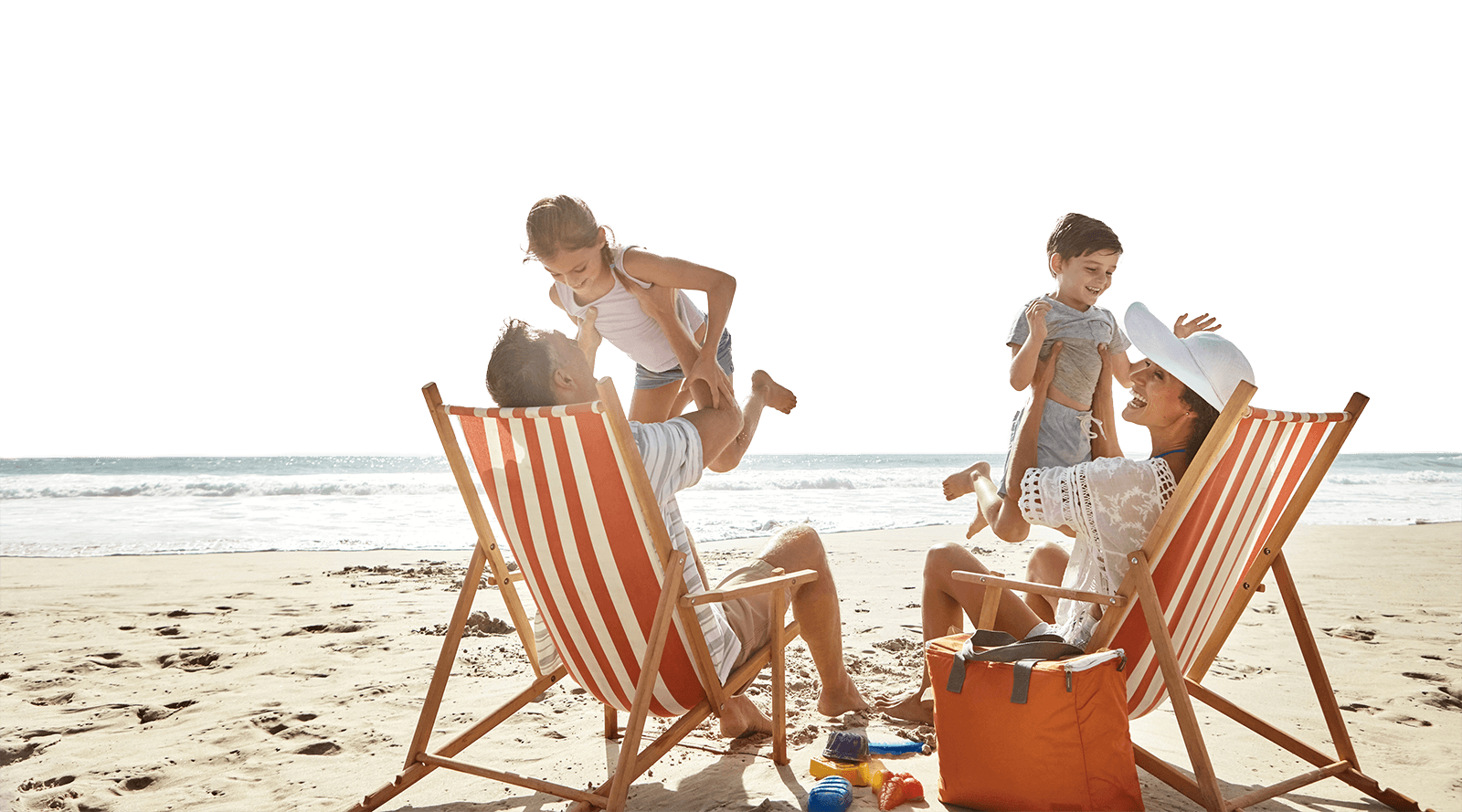 Experience Long Beach Island
Explore
Upcoming Events at Hotel LBI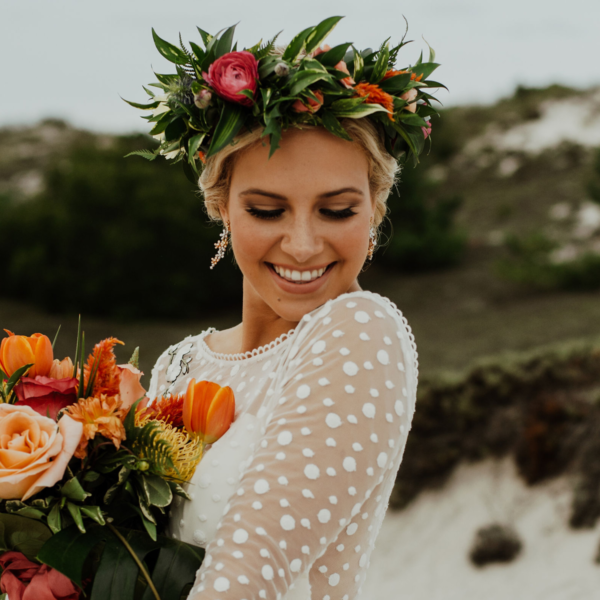 Wedding Bliss Expo
Sunday October 24, 2021Learn More
See All Events
Employment Opportunities
Join the Hotel LBI Team
See All
Contact Us
Questions or comments about Hotel LBI? Our team is ready to help in any way we can.
By submitting this form, you are opting in to receive emails from Hotel LBI and our partners.
For more information view our Privacy Policy.
Sours: https://hotellbi.com/
Haven beach lbi in motels
Welcome to Spray Beach Hotel
Best food on the island by far! Beautiful outdoor area and I love Problem Child 2. I recommend to many.EZ Designz
Great location, very nice rooms and amenities. Everyone is very nice. Spray Beach Hotel has a resort feel with beach and ocean on one side, and pool with hot tub on the other side. Outdoor bar, outdoor dining area and nice indoor bar and restaurant with great food, happy hour specials, early birds - you name it, they have it! My family has been staying here since the current owner purchased. Love it here!!Lynn Norrim
It's an amazing hotel, Really beautiful and the location is perfect amazing view of the sea, I stayed here for two days and really happy with the services, they provide good parking service, the housekeeping is good, The staff is really good and they are professional and friendly. 5 stars!!!Anthony Mathis
A great place to stay during the off season at Beach Haven. The rooms are really nice, a great view of the beach and the rates are cheap. Located close to Bay Village. We will be back.Don Brovero
Comfortable and nicely appointed rooms. Great happy hour - sliders are delicious. Professional staff. I highly recommend.Cathy Moore
Stayed for the week near the hotel and restaurant and frequented the restaurant and bar several times. The food,ambiance and service were excellent. Had two dinners there and each time the food was great. The scallops were wonderful. Enjoyed the Bloody Mary and rum runner at the bar. LeeAnn and Kat were excellent servers and I felt like part of the Spray Beach family. Thank you Spray Beach. I will be back!!!Randi Runk
We weren't guests of the hotel, but instead had dinner at the Sand Dollar restaurant, which is part of the hotel. Overall an excellent dining experience, with cheerful and courteous waitstaff and delicious food. Everyone in our party thoroughly enjoyed their entrees, which were delicious and served on an eclectic collection of dishware. The live entertainment, a jazz duo, was enjoyable and added to the experience.Bob Schroeck
A very nice hotel!!! Love the location and restaurant!!Steve Andrews
Clean, newly updated room. Helpful staff. Right on the beach, so the views are gorgeous. The bathroom was freezing (I went in winter), but once I got into a nice hot shower I didn't even feel it anymore. I'd definitely come back!Jennifer B
Always love visiting spray beach. It's a little pricey but it is right on the beach. Nice pool, especially for young kids and the restaurant has great food. Decent specials and a nice beach bar. Never stayed anywhere else after several great stays. **Note:First floor is not a beach view with the dunes. Jenn Tagle
Very clean friendly it has a pool and is right on the gorgeous beach. There is a restaurant and a bar The female bartender was wonderful. The ambiance is great. Long Beach Island is one of my favorite places to be.Heidi R. Grosse
Great family hotel. Heated pool + hot tub, just steps to beach with bar & outside tiki bar. Great place to stay.paula puliti
Nice location and the restaurant was great. There was a live band on sat night!Mara Chomsky
Just relax and let this place roll over you. Place is on island time, but isn't that the point of LBI? Great crab cakes, juicy clams, beer is cold. Have loved this place for 20 years. One of those places that makes your shoulders drop in relaxation if you let it. Can't wait for Summer!Dan O., Middletown, NJ
During our stay I think we tried everything on the drink menu, including the daily drink specials at the Tiki bar. Drinks were creative and great to enjoy on their dining deck overlooking the water or to bring back to our perfect spot on the beach. We had breakfast a few times, as well as lunch. You can come and dine right off the beach (coverups, of course). The Veggie wrap, fish sandwich, and Jersey special were our favorites. I definitely think the Spray Beach Inn is worth a stop, especially if you would like to eat outdoors. Enjoy! Tara D., Fort Myers, FL
This place is beautiful, super clean and friendly staff!!! Great value for the money.Veronica B., Bristol PA
Great weekend! Clean, quiet and the beach was awesome!Allen Wilson
Found online through google, walked in, was affordable and enjoyable. The location is great!Kristi Whestine
Very nice service in reception and dining areas.David Cassie
What a wonderful location! We will be back and tell others. The staff was friendly, place was clean, drinks were cold and everything was perfect!David Dessis-Dinneen
Excellent stay! I will definitely come back.Anne Wheeler
Great as always. Love the new paint and pillows. I have been coming for 40 years!Denise Podell
No complaints ... the stay was quiet and great thank you so much! Will definitely be returning!Amanda Crandall
Had a great stay and definitely return in near future!Sharon Cavello
Spur of the moment decision to stay over Christmas Eve. The staff had left early for the holiday. We arrived shortly after the lobby closed. I called the phone number listed on their website. A woman answered and I explained that we booked the room earlier in the day online. She explained that the lobby closed early for Christmas Eve. She then apologized and turned around from heading home and let us in! Fantastic customer service! We had a wonderful time. Thank you!Expedia Review by Eric
Where to start…Ok, remember 5's only for total experience. Found this place 8 lite houses into the LH challenge. We're not locals and the shore being a summer place, many places are closed. 12 hours into our trip, it was like a beacon (tee hee) in the night. Room comes with a pool view, but its Oct, what do we need that for? Well surprise... it's heated. Walking around in coats all day and floating to music in the evening. Fabulous! It's a drinking pool, shallow, with lots of steps. Admittedly it was hard getting out, but this place must rock in the summer. Then we went to dinner. A very pleasant Thomas was our waiter, but everyone chips in. If your order is ready anyone may bring it to you. If you're done with something, anyone will take it away. It was nice to see. We started with a cocktail. Followed by warm bread & butter, 6 oysters on the half shell, 6 oysters Rockefeller. We split the large Caesar salad and Salmon Oscar. I wish I had taken a pic of the salmon, it was expertly plated. We were perfectly stuffed and ready for the long trek home... in the elevator. Would love to come back.Lisa Zoller
Great shore place! My family has been staying at this hotel since the 80's. Spray Beach Hotel has a great location, food and drinks. They have many specials throughout the year. Hotel located on the beach. Enjoy a day on the beach get breakfast lunch dinner at one of their restaurants. Enjoy happy hour then relax at pool with hot tub. Never have to leave! Highly recommend. Trip Advisor Review by sunshyne454063
We had an amazing vacation at the Spray Beach Hotel! The rooms are updated not only with decor but also had all the amenities you would need - mini fridge, microwave, hair dryer, etc. We greatly enjoyed the beach bar & restaurant, tiki bar, pool and hot tub that we took full advantage of on the rainy days. It truly is one of the most "resort-like" hotels on Long Beach Island. The staff was incredibly polite and kind to us when we had to rebook our vacation last minute due to a family emergency. They did not hesitate to allow us to rebook our days and honored our deposit. I cannot thank the staff enough for their kindness and flexibility. Great times & great memories were made during our vacation and I look forward to coming back to the Spray Beach hotel next year. I will be recommending this hotel to family & friends!Expedia Review by Sam
Perfect Holiday Getaway! My husband, our 21-year-old daughter and I stayed at the Spray Beach for 5 nights in mid-August. Our intention was to have a brief (cooking-free, laundry-free for me) summer holiday on LBI. We love Beach Haven because there is plenty to do and the Spray Beach was the perfect location. The hotel was clean and charming and an excellent choice for our short getaway. We mostly ate at local restaurants like Polly's Dock and Barry's (both highly recommended), but tried the hotel for its crab leg dinner special and it was very good. The beach side bar was a terrific spot for an evening cocktail/beer--bar tenders were super nice and mojitos were excellent (So was the bloody Mary, according to our daughter Grace!) Hotel beds were very comfortable--pillows were especially comfy. We were very close to bike rentals, Surflight Theater, Bay Village mini golf, water slide etc. Great fun reliving old memories on LBI! Trip Advisor Review by Janet
Ocean view! The perfect place to stay! You won't be disappointed. The view is phenomenal! Spray Beach has it all. You don't have to leave the place. Restaurant, tiki bar and pool! My #1 priority is a clean room and it was perfect. I also want to mention that all the personnel I interacted with were both pleasant and accommodating. When making the reservations over the phone, the staff was so courteous and helpful. Upon arriving, everyone working there made the visit perfect. A vacation to remember and to be repeated! Thank You Spray Beach. Trip Advisor Review by nj1devilsfan
Beachfront therapy... Husband and I were here from July 13 to July 17. We had a third floor oceanfront room that was perfect-clean and such a view! Spent time at the delightful outdoor bar- the staff so fun-Eric, Elise, Brittany and Sherry. Great appetizers too! We also dined at the outdoor area. The food was fantastic-we were so pleased with the quality and they don't kill you with pricing! Waitstaff were outstanding, friendly and easy to talk to. Christina, Thomas, Joe and Ron, the manager! You enhanced our fun! The beach - gorgeous, clean and wide. Pleasant, and peaceful, perfect for families. My ONLY issue was that we had a long walk to the local attraction area, but it's a 5 minute drive! And be advised, most restaurants don't serve alcohol, you may bring your own, but we didn't know. So we ate at the hotel! Will absolutely return! Trip Advisor Review by Donna C.
Location in just perfect, right on the beach, most beautiful clean beach in LBI, the outside dinning and bar was like going to tropical vacation spot. Live music at night with dinner was great. Staff very paid great attention to child with us, much appreciated. Dinning was great for breakfast, lunch and dinner, all good meals and reasonable prices. Staff were excellent in all restaurant areas. check in was fast and easy, can use the facilities while waiting for your room. The pool was warm and great fun for kids, they had a blast No problem getting pool chairs even on a sold out weekend. Overall a great weekend at LBI, recommend Spray Beach.Trip Advisor Review by Donna R.
Love this hotel! We stayed for 5 nights in an ocean view room, falling asleep every night to the sound of the waves. The hotel is older but updated, well-maintained and very clean. Rooms are mice with refrigerator and microwave. The beach is beautiful. Can't believe how few people go for sunrise walks. I usually had it all to myself. Pool is great, with plenty of tables/chairs. We enjoyed ordering lunch there one day. Restaurant has a decent menu and prices. Drinks at bar are good. Staff/front desk were friendly and helpful - even made a couple of copies for us at no charge. We'll be back! Trip Advisor Review by planetmead
The location of this motel is perfect. We always choose to stay here when we visit the area. You can walk to almost every restaurant and shopping area. The beach is serene and large. Rooms are clean and staff is helpful. A nice getaway!Expedia Review
We stayed here in late April 2018, overnight, for a wedding. I enjoyed how much it reminded me of New Jersey beach vacations from my childhood! This is an authentic original, built in the early 60's but with all the modern amenities. We stayed in the main building, by the pool. The room was very clean and comfortable. The bathroom was small but adequate. Our room had a lovely kitchen table near big windows, lots of natural light. The restaurant was fairly priced; food was tasty, big portions, excellent friendly service. Front desk staff was polite, professional and helpful. We were there off season so the pool was closed; beach was lovely for long walks. There are plenty of stores nearby. Yes, I would stay here again.Trip Advisor Review by Robert T.
Click Arrows to See More Testimonials
Sours: https://www.spraybeachinn.com/
Coral Seas Oceanfront Motel Video Tour
Price per night / 3-star hotel. Prices are not fixed and may vary with time.
Average nightly price per month
If you're looking for a cheap hotel in Beach Haven, you should consider visiting during the low season. You'll find cheaper accommodations in Beach Haven in June and September.
Hotel room prices vary depending on many factors but you'll most likely find the best hotel deals in Beach Haven if you stay on a Wednesday. The opposite is true for, Saturday, which is usually the most expensive day.
Book at least 7 days before your stay begins to get the best price for your Beach Haven accommodation.
The cheapest 3-star hotel room in Beach Haven found on KAYAK in the last 2 weeks was $85, while the most expensive was $613.
How long should you stay? KAYAK users usually book their accommodation in Beach Haven for 2 days.
If you're vacationing with kids, a good area to find a hotel close to attractions like Thundering Surf Water Park or Fantasy Island Amusement Park is between the Beach Haven and North Beach Haven neighborhoods. 
If you want to be right on the beach, look in the Beach Haven neighborhood for hotels like Winward at the Beach, Mariner Inn, and Spray Beach just north of Beach Haven. 
For those planning on a long vacation in Beach Haven, you might want to consider hotels with kitchenettes so you don't have to eat out for every meal. Some hotels with this feature include Sea Spray Hotel, Sea Horse Motel, and Spray Beach Hotel. 
If you and your family have had enough beach time on your vacation in Beach Haven or North Beach Haven, there are three mini-golf courses within walking distance. 
For couples on a romantic beach vacation, look into Daddy O Hotel with its vintage beach decor and private beach or Spray Beach Hotel offering its guests a hot tub and bar/lounge area. 
If you're driving into Beach Haven, finding a hotel with free parking is a plus. For free parking use the KAYAK free parking filter to find hotels like Sea Spray Motel, south of Beach Haven, and Mariner Inn on Long Beach Road between Ship Bottom and Brant Beach.
Hotels are safe environments for travelers as long as they properly implement sanitary measures in response to coronavirus (COVID-19). However, we recommend getting in touch with the local authorities regarding safety procedures for hotels in Beach Haven. For more advice, please view our information page on what to know about coronavirus (COVID-19) and travel.

Finding budget hotel options can be easy. On KAYAK, simply filter down to the price range in your budget and hotel options within your budget will appear. In Beach Haven, you will have quite a few budget-friendly options, such as Sea Horse Motel and Sea Spray Motel. If you're flexible to when you go on vacation, you can also check the prices during different months or even check hotel pricing during the week versus the weekends.

If you want a little luxury on your vacation, you can filter for 3 to 5-star hotels through KAYAK to find high-quality hotels. In Beach Haven, the hotels are 3-star and include Spray Beach Hotel in the Spray Beach neighborhood, Island Guest House B&B in Beach Haven, and Daddy O Hotel in the Brant Beach area. 

If you like a variety of dining options within walking distance from your hotel, you should look at the Beach Haven neighborhood. Some options include the Sea Shell Resort & Beach Club and Island Guest House B&B.

Through KAYAK, you can look for hotels that either have free breakfast included in the nightly stay or hotels that offer kitchens/kitchenettes. You can filter for both options to see how many hotels with these options. For example, Island Guest House B&B offers free breakfast to its guests, and hotels like Sea Spray Hotel at the south end of Beach Haven and Sea Horse Motel between Brant Beach and Ship Bottom offer kitchen/kitchenettes.

After you launch a hotel search on KAYAK, you can refine your research by neighborhood, which allows you to pick the central Beach Haven districts. You can also do a search using the city map to choose a specific location, like Beach Haven city center.

Take a look at our extensive hotel map to find the best hotels near you.
Sours: https://www.kayak.com/Beach-Haven-Hotels.15800.hotel.ksp
You will also like:
Ira immediately warned that there should not be any sex; she just wanted to communicate with someone like him, so as not to. Get bored herself, and to maintain, as she put it, other people's social skills. Yevgeny did not mind - he rarely drank coffee in a truly cozy atmosphere. His friend's apartment was very decently furnished and consisted of three rooms.
In the living room there was a roomy sofa where Eugene was to spend the night.
734
735
736
737
738