How to Fix It When Nintendo Switch Won't Connect to Wi-Fi
See if Nintendo Switch Online is down. A local or global outage will stop everyone's Switches from accessing online services. Make sure the problem isn't on Nintendo's end before you try other fixes.
Move closer to your router. If you have a Switch Lite or another console in portable mode (that is, it isn't connected to your TV), you may be too far from the router. Sit in a different spot to see if the connection improves.
If your Switch is connected to its dock, try moving it closer to the router.
Check your network status. If the issue isn't with the service, it could be with your network. See if other devices, like phones, laptops, and tablets, can connect to Wi-Fi. If they can't, take some steps to troubleshoot it.
Restart the Switch. Turning the hardware off instead of putting it to sleep may fix some problems. Hold down the Power button on the console for about five seconds to open a menu, and then select Power Options. You can choose to restart or turn off the console; choose Turn Off to power the system down completely.
Restart your modem and router. Whether your network seems to be up or not, it's not a bad idea to try power-cycling it, too. If your router and modem are separate, unplug them for about a minute. Plug your modem back in, wait about 30 seconds, and then restore power to your router.
If you have a combination router/modem, unplug it, wait about a minute, and then plug it back in. Try the connection again once it's completely started up.
Ensure your wireless security is compatible. You should secure your home network with a WEP or WPA key to keep your information and connection safe, but not every new standard may work with the Switch. Check Nintendo's compatibility list for the most current support information.
Try a wired connection. The Switch and Lite can't use a wired internet connection when you first buy them. You'll need to purchase a LAN adapter to get them online mechanically. (The Nintendo Switch OLED model comes with a dock with a wired LAN port.) Switch Lite will also need a USB stand to create a port for the adapter to plug into.
The standard Nintendo Switch can only use a wired connection when it's docked.
Check your firewall settings. Your network's firewall may prevent the Switch from accessing services. You can put it into a DMZ to separate it from the rest of the devices and bypass the firewall. Follow the instructions on Nintendo's support site to set up a DMZ for your Switch.
Forward network ports. You can ensure that your Switch can access all the bandwidth it needs by forwarding ports through your router. The specifics of opening and assigning sections of your network to the Switch may differ depending on your hardware setup, but it basically amounts to logging in to the router or modem and changing a couple of numbers.
Contact Nintendo. If nothing else works, your system may need repair or service. Use Nintendo's online portal to message or call for more details.
Sours: https://www.lifewire.com/fix-nintendo-switch-that-wont-connect-to-wifi-5076043
Your Nintendo Switch Won't Connect to the Internet? Here's What to Do
Are you having network problems with your Nintendo Switch? Whether you can't get your system online at all, keep seeing an error code, or have disconnection issues when trying to play a certain game online, these problems can be frustrating.
In this article, we walk you through several steps to hopefully fix your Nintendo Switch internet problems and get you back online and playing games again.
1. Restart Your Nintendo Switch
Like any electronic device, restarting your Switch is an important first step to clear up temporary issues. Pressing the power button on your Switch only puts it into sleep mode, however, so there's a good chance you haven't power-cycled your system in some time.
To fully shut down your Switch, press and hold the physical Power button on the top-left of the system for several seconds. On the resulting menu, select Power Options and then Restart.
After a few seconds, the system will reboot. Give it a moment, then see if it reconnects to the internet.
2. Reboot Your Networking Equipment
After rebooting your Switch, you should next power cycle your modem and router. Simply pull the plug on both devices (if you don't have a combo unit), wait a minute, then plug them back in.
3. Make Sure You're Not in Airplane Mode
When you put your Switch in Airplane Mode, it disables all wireless communication. While this helps you save battery when using the system on-the-go, it obviously keeps you from getting online, too.
You'll know the system is in airplane mode if you see an airplane icon in the top-right corner of the homescreen. To toggle it, go to Settings > Airplane Mode. You can also hold the Home button to open the Quick Settings and change it from there.
Note that the Switch doesn't let you enter airplane mode while docked.
4. Review Your Switch Network Settings
If you still can't get online at all, it's worth checking your Switch's internet connection options so you can determine where the problem lies. Open the Settings menu from the homescreen and head to the Internet tab. Select Test Connection to run through a quick check and see if everything is correct.
If you don't see the Connection test was successful message, take note of any error codes, as you may need to research them online later. You should walk through the Internet Settings on the previous page to make sure you've set up everything correctly.
Select your network and choose Change settings to make sure the info is up-to-date. You can also erase the connection and set it up anew if you prefer. A common reason for network issues is mistyping the Wi-Fi password, for example.
At this point, you should also test other devices on your network to make sure they can get online. If they can't, follow our general guide to troubleshooting network issues.
5. Check Nintendo's Network Maintenance Page
There's a chance that Nintendo's online services could be experiencing an issue. Have a look at Nintendo's Network Maintenance Information page for notices about any ongoing problems.
This page shows a message stating All servers are operating normally if the online services are working properly. Further down the page, you'll see any scheduled maintenance windows where network services may be affected.
6. Install System and Game Updates
If you can't get your Switch online, you, of course, won't be able to download new system updates. However, there's a chance that your system already downloaded an update but hasn't installed it yet.
Applying that could fix your issue, so it's worth checking now. Head to Settings > System and choose System Update to check.
Online games won't let you use network services unless the game is updated to the latest version. If you're only having an issue with one game, you should check for updates to it. Games will usually check automatically when you launch them, but you can also do so manually.
Press the Plus or Minus button when highlighting a game, then go to Software Update > Via the Internet. If you're around someone else who has a Switch and an updated copy of the game, select Match Version with Local Users instead. There you can create a group and install the update locally through someone else's Switch.
7. Reduce Wi-Fi Interference
The Switch doesn't have a super powerful Wi-Fi chip, so you may experience connection issues if you're far away from your router. Keep an eye on the Wi-Fi indicator in the top-right of your Switch's home screen to see how strong your connection is.
If possible, move closer to your router for a more stable connection. You should also try to reduce interference by moving other electronics and metal objects outside of the path between your Switch and router.
8. Purchase the Switch Ethernet Adapter
If you have serious connection problems when on Wi-Fi, you should consider purchasing the officially licensed HORI Ethernet adapter for the Nintendo Switch.
This plugs into one of the USB ports on the console's dock and lets you connect the system to your network with an Ethernet cable. A wired connection is much more stable than a wireless connection, so you should have fewer issues with this solution.
If connecting your Switch to your router directly isn't an option, check out powerline adapters, which let you run Ethernet connections over the power lines in your house.
9. Perform Advanced Router Tweaks
If you continue to have issues even after all of these steps, Nintendo's NAT troubleshooting page recommends looking into advanced settings on your router. These include connecting your Switch to the 5GHz band instead of 2.4GHz, putting your system in the DMZ, and more.
Since these settings vary greatly on different routers, discussing them is beyond the scope of this guide. Most people shouldn't need to worry about them, but you can have a look at our router tips for gamers for more advice.
Get Your Switch Back Online
We've looked at the most important troubleshooting tips for Nintendo Switch connection issues. Whether you can't get online at all or experience poor online performance, working your way through this list should fix your issue in almost all cases.
For more help, we've looked at how to test your home network speed and decipher the results.
And assuming you managed to fix the issue, here's how to customize your Nintendo Switch and get the most out of it, along with the best indie games for the Switch.
Image Credits: Kyli Petersen/Shutterstock, SimpleIcon/Wikimedia Commons
We hope you like the items we recommend and discuss! MUO has affiliate and sponsored partnerships, so we receive a share of the revenue from some of your purchases. This won't affect the price you pay and helps us offer the best product recommendations.
ShareTweetEmail
8 Iconic 3D Printed Masks for Halloween
Scare your friends this Halloween with these 3D printed masks based on classic horror movies.
Read Next
About The Author
Ben Stegner (1773 Articles Published)
Ben is a Deputy Editor and the Onboarding Manager at MakeUseOf. He left his IT job to write full-time in 2016 and has never looked back. He's been covering tech tutorials, video game recommendations, and more as a professional writer for over seven years.
More From Ben Stegner
Subscribe to our newsletter
Join our newsletter for tech tips, reviews, free ebooks, and exclusive deals!
Click here to subscribe
Sours: https://www.makeuseof.com/tag/nintendo-switch-unable-connect-internet/
If you are having WiFi connectivity issues on your Nintendo Switch console, running this checklist will get you connected even before you know it!
If your Switch is not connected to the internet, you will barely be able to run anything on it because most of the games and applications on Switch require a stable connection to work. Not connecting your console to WiFi while playing can result in sync issues and that way, you can risk overwriting your saved games. Always ensure that you have proper internet before launching any game on Nintendo Switch.
Recommended for you! How to Play Roblox on PS4 – Create and Play Fan-Made Games Online
Reasons for WiFi Issues on Nintendo Switch
There are bunch of reasons why your Nintendo Switch may be having WiFi issues. Some of those issues include (but are not limited to):
Minor Network Bugs on Your Console or Router
If your console has been connected to the internet forever and you haven't ever restarted your router, minor network bugs may arise leading to connection failure.
WiFi Signal Interference
Using your Switch in the kitchen while waiting for that bowl of vegetables to be microwaved? Your WiFi signals got interfered with!
In your room, consider relocating your power strips, wireless answering machines, filing cabinets, and anything made of metal to nullify the impact of interference. To figure out if interference is causing WiFi connectivity issues on your Nintendo Switch, turn off every other wireless device (except for the console) and see if this works out.
Broken Software Update
A recent update might have caused the wireless network system on your console to fail. You may have to manually update your console to fix this. More on this below so keep reading!
Nintendo Switch WiFi Issues Troubleshooting Checklist
Power Cycle Your Console and Router
Press and hold the 'Power' button on your console for 4 seconds and in the window that pops up, select 'Power Options' then choose 'Restart'. If you are still not connected to the internet after restarting your console, there's one more device for you to restart!
Unplug your router's power cable for a full minute then put everything back in place. If you are using a splitter, make sure the connections are all good. Wait for those lights to glow on your router then try connecting your console to the wireless network.
Trending now! How to Trade in Roblox and Get Your Hands on Rare Items?
Switch to 5GHz
Have a dual-band router? Connect the devices, that matter the most to you, on 5GHz frequency. Microwave runs on 2.4GHz so it won't pose any interference on your 5GHz band! Keep in mind that the 5GHz band has a feeble range but markedly stable connectivity compared to 2.4GHz. Just stay close to your router.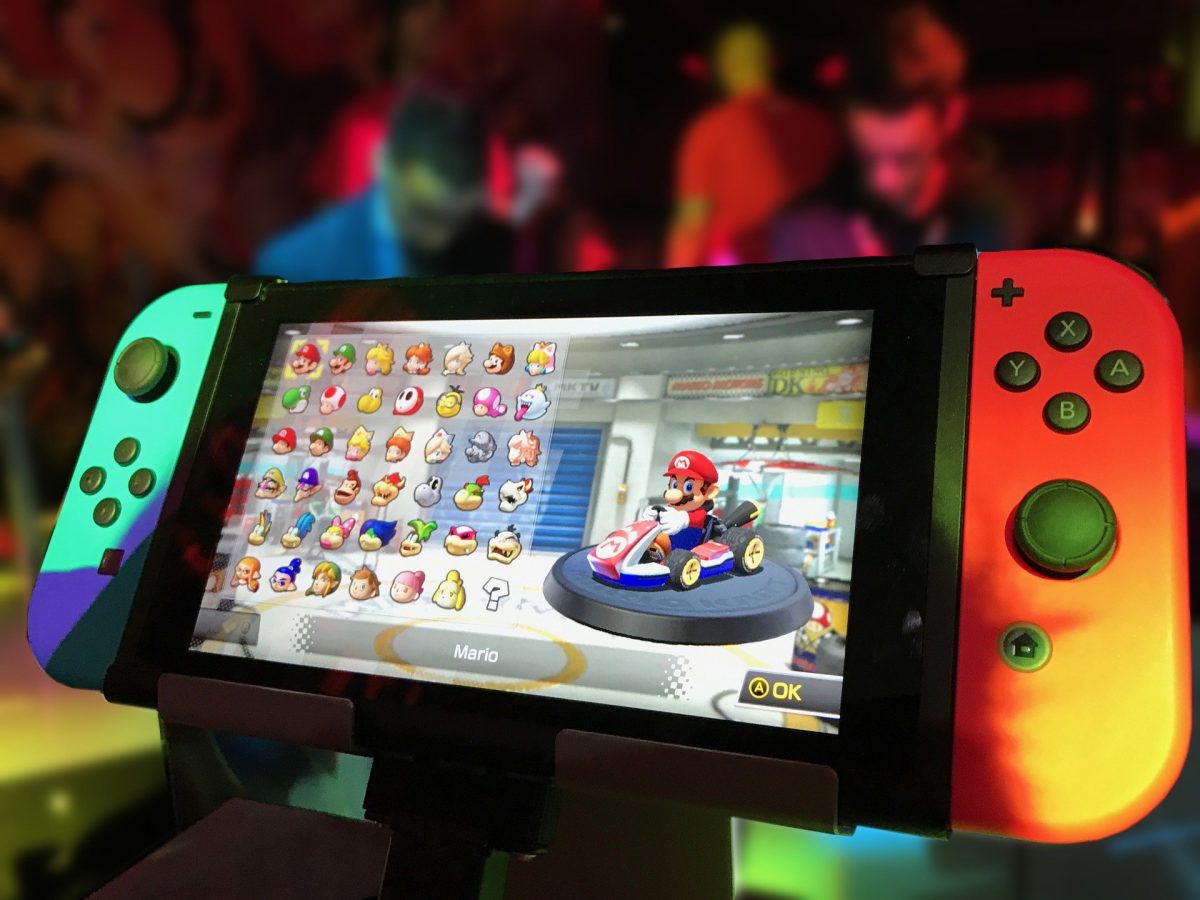 Try Using a Different Router Channel
Figuring out which channel works best is fairly time-consuming but is worth it! Check with your ISP or your router manufacturer to see how you can change network broadcasting channels.
Change the Security Type for Your Wireless Network
Security protocols supported by Nintendo Switch are
WEP
WPA-PSK(AES)
WPA2-PSK(AES)
If your console is unable to establish a connection to your router, trying putting a supported security protocol in place.
Recommended for you! How to Delete Roblox Account Permanently On All Platforms
Manually Add Your SSID if It's Hidden
When it comes to security, it's best to keep your SSID hidden but such WiFi networks are a little tricky to get connected to.
Here are the steps for adding a hidden network to your console's network settings.
Step 1: Head to System Settings and click on the 'Internet' tab.
Step 2: Access 'Internet Settings' and you will see the option for adding your SSID.
If you are having trouble getting your console to connect to a hidden network, you can update broadcast settings in your router and make the network visible to all devices.
Forget Network and Reconnect
Sometimes, forgetting your WiFi network then reconnecting can flush the console's wireless network cache and make your connection stable.
Also, read! How to Trade in Roblox and Get Your Hands on Rare Items?
Updating DNS Server
Did you recently update the DNS server on your console while watching one of those 'speed up your internet' videos on YouTube? Your ISP will have set a DNS server for your router and the connection will be smooth if you choose the same DNS address for your console as well. Do not tamper with network settings on your Nintendo Switch console unless absolutely necessary.
You have reached the end of our checklist! If you are among the lucky 90%, the network connectivity issue on your Nintendo Switch console has already been fixed.
Factory Reset Your Console
A recent update may have broken the network essentials on your console's operating system and there's no way to apply patches if you are unable to connect to the internet.
Therefore, performing a factory reset would be the only likely solution in that case. You will lose all your games and apps but I'm pretty sure it won't come to this (unless you are having a very bad day).
Sours: https://gamerssuffice.com/nintendo-switch-wifi-issues-cant-connect-or-find-network-fixed/
How To Fix Nintendo Switch Network Connection Problems - Switch Won't Connect To WiFi - 6 Tips!
The rapes continued. The girls experienced everything that can only be imagined, the hunters did not spare anyone. Old and ugly old men owned young girls' bodies as they liked.
Lite wifi switch issues nintendo
And after the shower, she caressed my tired "fighter" with her hot mouth, then kissed me on the path and went to bed, saying that she was just in. Nirvana now. So today I redid a bunch of good deeds. And now I gave advice to my young guys at work - always help young ladies, you will get it back a hundredfold. But in this case, as with me - be persistent and purposeful and be sure to bring the girl to the final pleasure station.
How to Fix Internet Connection on Nintendo Switch (WIFI)
Yes, my darling, and my love is sweet. It is a deep, restrained passion, a sacrament, if you so desire. Here, you see your mouth has already opened slightly, you know that you cannot do anything with yourself. No Celia, not resist, lie still. Hear what a gentle and pleasant sound her tongue makes at your slit.
You will also like:
This event a reality. It was difficult to decide. Themselves, even to be honest, I tried to persuade myself. I wanted to warm up, but it's one thing to want, and quite another to embody.
7423
7424
7425
7426
7427