Live collaboration
Collaboration among team members is an important feature, especially in companies where not all the employees work out of the same building — or even the same city. I tested how well Excel and Google Sheets let me work on the same document simultaneously with others, making edits, seeing what edits other people are making, and chatting with them while working.
Microsoft Excel
When it comes to live collaboration, Microsoft Office has traditionally lagged behind Google's G Suite. Although collaborative online editing has been available to Office users in some form since 2013, live collaboration wasn't incorporated into the desktop clients until Office 2016 was released in late 2015 – and even then Excel was left out in the cold.
In July 2017, Microsoft finally brought live collaborative editing features into the Excel desktop client for Windows – but only for Office 365 subscribers who have updated to Version 1707 Build 8326.2058 or later. (At some point Microsoft will roll out the feature to the non-subscription version of Excel, but the company isn't saying exactly when.)
I tested live collaboration from both the latest Excel 2016 desktop client and in a browser using Excel Online.
Whether you're collaborating from the desktop client or Excel Online, the spreadsheets you want to share must be stored on OneDrive, OneDrive for Business, or SharePoint Online. And if you're using the desktop client, you'll need to set the AutoSave slider located in the upper-left corner of your Excel window to "On."
For Office 365 subscribers who have Version 1707 Build 8326.2058 or later, here's how to share a spreadsheet from within the Excel desktop client: Click the Share button on the upper-right of the Excel screen. The Share pane opens. Enter the email addresses of the people with whom you want to collaborate in the "Invite people" box and type in a message if you want. By default, the people you share the document with can edit the document, but if you want, you can give them read-only access by clicking "Can edit" under the recipients list and choosing "Can view" from the drop-down list that appears. There is no option for allowing people to comment but not edit the spreadsheet.
When you're done, click the Share button. (For more detailed instructions, see "How to use Excel's new live collaboration features.")
Sharing an Excel spreadsheet using the web-based version of Excel is very similar, although the interface looks a little different. Click the Share button at the top right of the screen. On the screen that appears, enter the email addresses of the people with whom you want to share, type in a note if you want, choose their access permissions and click Share.
Whether you invite people from the desktop client or Excel Online, Microsoft sends an email to the people with whom you want to collaborate. When they click the "View in OneDrive" button, they'll be sent to the spreadsheet. At this point, they can view the spreadsheet, but not edit it. To edit it, they need to click Edit Workbook and choose how to edit the spreadsheet. Most people should select Edit in Browser; they can then edit the document right in their browser window. If your recipients are Office 365 subscribers who have Version 1707 Build 8326.2058 or later, they can choose Edit in Excel for live collaboration from their desktop client.
You can see the changes others make in real time via a colored cursor indicating others' presence (each person gets a different color). When they finish doing work of any kind — entering data into a cell, creating a chart and so on — the changes appear. In my tests of the desktop client, I sometimes noticed a few-seconds delay between when a new collaborator started to edit a spreadsheet and when their cursor showed up onscreen. After that initial lag, the changes often, but not always, showed up instantly. When I tested Excel Online in a browser, I saw no lag between when someone made changes and when those changes showed up in another person's spreadsheet.
In both the online version and the desktop client you'll see a list of the people currently collaborating with you on the document. Click someone's name and you'll see the location of the cell they're currently working on (for example, K5). You can also use this list to change or revoke anyone's view/edit privileges at any time. You can also live-chat with your collaborators, but only via Skype. If they don't have Skype or don't want to use it for chat, you'll be out of luck.
Note that you get extra collaboration features if you use SharePoint or the enterprise version of Excel, including being able to find collaborators using your corporate address book.
Google Sheets
Google's G Suite was built with real-time collaboration in mind, and it shows.
To invite others to collaborate with you on the document, you click the Share button on the upper right of the screen and type in the email addresses of the people with whom you want to share. Google Sheets looks through your Gmail contacts list as you type, so that you can quickly choose the right person. If they're not in your Gmail contacts, you can just type in their email address.
For each person, you can decide whether they can edit the document, only comment on it or only view it. Type in an optional message and an email gets sent to your collaborators.
When they receive the email, they click on Open in Docs to open the file. Everyone invited can work on the document simultaneously, and can see what other people are doing. Everyone is identified by a colored cursor, and you can watch them work in real time. Hover your mouse over the cursor to see someone's name.
Google Sheets also offers live chatting; just click the chat icon. I found live chat to be particularly useful for collaboration, letting us discuss edits as they're being made and decide who will work on which sections of the document, among other things.
At any point, you can change people's collaboration and editing rights after you've first set them. Click Share > Advanced to see a list of everyone with access to the document. From here, you can change their access rights (from editing to only reading, for example), and handle global settings for how people can access the document.
Take special care when working with these global settings, because they can be confounding when you first come across them. You have a wide range of choices about whether people who are not on your sharing list can access the document, ranging from the anything-goes "On - Public on the web. Anyone on the Internet can find and access. No sign in required" to the restrictive "Off - Specific people. Shared with specific people."
Live collaboration: Bottom line
Not all that surprisingly, Google Sheets is superior to Excel for collaboration. Excel doesn't offer chat unless all your collaborators use Skype, and it doesn't offer the same permission levels that Sheets does. Google Sheets makes it easy to collaborate, includes chatting, and has more sophisticated levels of sharing rights.
Comments
Sometimes the best way to get feedback on a spreadsheet isn't via live collaboration but by having one person at a time review it and suggest changes. Collaborators have more time to consider their suggestions, and you don't all need to be working on the sheet at the same time.
The ability to mark up a document — to be able to see the changes that you or other people have made — is a must-have for word processing documents, but the feature doesn't translate well to spreadsheets, given their space constraints. If you're used to the excellent review and markup features in Microsoft Word and Google Docs, you won't find them in Excel or Google Sheets. You can, however, add comments and read others' comments. We decided to see how both applications handled this feature.
Microsoft Excel
To make a comment on an Excel spreadsheet, go to the Review tab on the Ribbon and click on New Comment. A text box with a yellow background appears, with your name (if it's available) at the top. In the Windows version, there's an arrow outside the text box, pointing to the cell that your comment is related to. At the same time, a small red triangle in the corner of the cell indicates that it has a comment. (The Mac version doesn't have the arrow but does display the red triangle in the cell.) After you type in your comment, you can resize the text box and/or move its location.
When you click somewhere else on the spreadsheet, the text box vanishes. To read the comment, click on or hover over the cell, and the text box appears. Comments can also be read by clicking Previous, Next, or Show All Comments when you're in the Review tab.
I found this moderately useful at best. Comments have no threading capabilities — that is, there's no way to have a back-and-forth conversation among several people. Each comment is its own island, separate from others.
Also, you can't comment on charts — click a chart and the Comment feature on the Ribbon is grayed out. Given that charts are a great way to visually display information, this is a serious drawback.
Google Sheets
To start a comment in Google Sheets, put your cursor in a cell, then select Insert > Comment. (You can also right-click a cell and select "Insert comment" from the menu that appears.) A box appears with your name at the top. Type your comment into a text box and click Comment. As with Excel, a triangle (this one is orange) appears in the upper-right corner of the cell, indicating that a comment is there. Click the cell or hover the cursor over it to read the comment.
But Google Sheets has a few tricks up its sleeve when it comes to comments. Anyone with access to the spreadsheet can click on the comment and reply to it. People can then click on that reply and reply to it, and so on, so that it becomes an ongoing conversation. You can create a link to any comment, and then send that link to someone. And once the conversation is finished, the original commenter can click a button called Resolve, and the original comment, along with its replies, will disappear.
Looking for a specific comment — or just realized that the problem wasn't resolved after all? If you click Comments on the upper-right of the screen, a comment pane appears showing every comment and comment thread, including those that have been resolved. You can add more replies here — and if you reply to a resolved thread, it becomes live again.
As with Excel, charts can't be commented upon, although it first appears that you can. If you click on a chart and then click Insert > Comment, the usual comment box appears. However, the comment is associated with the last cell you were in rather than the chart.
You can also insert a simple text box that doesn't include any of the features of Comments by selecting Insert > Note. I found no use at all for this feature; you likely won't, either.
Comments: Bottom line
Google Sheets is the winner here. Its ability to thread comments, use a commenting pane, and link to comments makes its commenting feature quite useful, in contrast to Excel's minimally functional capabilities.
Working on different platforms
Like many people, I use several devices, including Windows PCs, a MacBook Air, two iPads, an Android tablet and an iPhone. So I tested how the spreadsheets worked on multiple devices. I also tried the free web version of Excel, called Excel Online, to see how it stacks up.
Microsoft Excel
In recent years, Microsoft has finally paid serious attention to the Mac version of Office, which it had let languish. Office 2016 for Mac looks and works much like the Windows version. Excel for the Mac has the same Ribbon-focused interface, although it also has a menu above that for doing a variety of tasks, such as opening and saving files or inserting items. This can make things slightly confusing when you switch between the Mac and Windows versions of Excel, because you have remember to use that menu in addition to the Ribbon.
One other difference is that the File tab in the Windows version isn't available in the Mac version. To do some of the tasks on the Mac that are on the File tab in the Windows version, you'll have to go to several different places on the Mac. For example, in the Windows version of Excel, you head to the File tab if you want to protect (in other words, lock up) a workbook or worksheet. In the Mac version, you have to go to the Review tab on the Ribbon.
Mostly, though, the Mac and Windows versions look and work the same, and I switched between the two without any confusion.
The iPad and iPhone versions of Excel are excellent — particularly the iPad version. The layout is very similar to the Windows and Mac versions, with six tabs across the top: Home, Insert, Formulas, Data, Review and View. The features on the tabs mimic the equivalent ones on Windows PCs and Macs. Not all of the features are available, though. For example, you can't create several types of charts including PivotCharts, and the cell and text formatting are much more limited than in the desktop versions.
When I opened my budget worksheet on the iPad version of Excel, I found that it replicated the spreadsheet perfectly from the desktop versions, including charts and cell and text formatting. I could also make and review comments.
The iPhone version is more stripped down than the tablet version, to accommodate a phone's smaller screen and virtual keyboard. However, it's great at displaying spreadsheets, including charts, which look on the phone precisely they do on a PC screen. You'll want to turn your phone sideways to match Excel's orientation, though.
To input data and formulas in the iPhone version, you go to an entry box near the top of the screen, next to an fx symbol. You type in numbers, text and formulas, and choose from Excel's formulas via a virtual keyboard. You can also format text, cells and numbers using a menu at the top right of the screen, as well as share a worksheet and search through a worksheet. You won't have most of the capabilities found in the Windows version, and it doesn't display comments. But for reading a spreadsheet or basic input, it does the job.
I also tested the Android version of Excel for tablets. It mirrors the iPad version but has one additional feature — besides the Home, Insert, Draw, Layout, Review and View tabs on the Ribbon, it also has a File tab, similar to the File tab on the Windows version. As with the Windows version, you can open and create files from here, as well as print, share a file and change Excel settings. It also has a feature the Windows version doesn't have — you can see the version history of a file you're working on. However, it doesn't let you export the file to a different format or manage your Office account.
Finally, I tested the web-based version of Excel. It doesn't have all the bells and whistles of the desktop clients, but it has everything you'll need for basic spreadsheet work. The look is quite similar to the desktop version, including the ever-present Ribbon with File, Home, Insert, Data, Review and View tabs. You can easily create and edit formulas, create charts, make comments, see others' comments, and so on.
You won't be able to do complex formatting, create certain charts such as PivotCharts, or do other advanced tasks. Another drawback: You can't save spreadsheets in the same variety of formats that you can in the Windows version — for example, you can't save as .XLS, HTML,.XML or .CSV. And you can only work on spreadsheets stored in your OneDrive or Dropbox account.
If you have the Excel client installed on the computer that you're using, though, you can open the file in the full application by clicking Edit in Excel at the top of the screen. And in one way Excel Online is superior to the desktop clients: It lets you do real-time collaboration, which, as I write this, is available in the Windows version only to subscribers to Office 365 who have updated to Version 1707 Build 8326.2058 or later, and isn't available in the Mac version at all.
All in all, the web-based version of Excel holds up well when compared to Google Sheets, although isn't nearly as good as Sheets for collaboration and commenting.
Google Sheets
Because Google Sheets is web-based, working with it on a Mac is identical to working with it on a Windows PC. There are also Google Sheets apps for Android and iOS tablets and phones.
The tablet and phone versions of Google Sheets for iOS are identical, with the same straightforward interface. Tap a cell, and a box appears at the bottom of the screen that lets you add text or formulas. Icons across the top of the screen let you do things such as format text and cells and view comments. In both the tablet and phone versions, you can choose to work offline when you're not connected to the internet, just as you can do in the web-based version. You can also collaborate with others live in the same way as you can in the web-based version.
The Android tablet version looks and works almost identically to the iPad version. However, there are some interesting differences. The Android app won't let you view comments, for example. On the other hand, the Android version has a data validation feature that lets you restrict the kinds of data that can be entered in specific cells, while the iPad version doesn't.
Working on different platforms: Bottom line
Excel's overall look, feel and feature set is similar among all its platforms, making it easy to move from one to another. In Google Sheets, the tablet and phone versions look different than the web version, but not enough to make it difficult to switch between them. In short, both tools do a good job of making it easy to view and edit spreadsheets on a range of different devices – there's no clear winner here.
Conclusions
Which is better for your business, Microsoft Excel or Google Sheets? That depends on your needs.
For a larger template selection, better cell and text formatting, a greater choice of chart types, and better layout features, Excel is the clear winner. And although I didn't test its advanced spreadsheet and data analysis tools, it's renowned for those as well.
But for working with others, you'll want to choose Google Sheets. It offers easy live, internet-based collaboration, something the Mac client version of Excel doesn't have and only certain users of the Windows Excel client have. Google Sheets' commenting capabilities are superior as well. And if you're looking to gather feedback from people about your spreadsheet, it lets you do that easily by using a questionnaire.
Join the newsletter!
Error: Please check your email address.
Sours: https://www.arnnet.com.au/article/626102/microsoft-excel-vs-google-sheets-which-works-better-business/?pp=2&fp=4&fpid=1976458394
People get upset about their spreadsheet programs. For those who live, breathe, and even do word processing in Microsoft Excel, you will have to pry it from their cold, dead hands. Others have migrated to Google Sheets feeling like they've shed five pounds of bloated software.
The battle lines are drawn. Is either really better? We'll make this argument easier for you. We took a close, impartial look at both programs (as we did with Microsoft Word and Google Docs), and there actually are certain things Sheets offers that Excel does not, and some things Excel can do that Sheets can't touch. Which is "best" really depends on what job you need it to do.
Here we'll give you the four reasons Google Sheets users can lord it over Excel users. Excel jocks, you have your bragging rights, too.
1. Free, free, free
Let's get the obvious out of the way, first: Google Sheets is free. A subscription to Apps for Work—which gets you Google's full productivity suite including Docs, Slides, and more—is a mere $5 per user per month.
To get a standalone copy of Excel 2013, you'll need to pony up $110, while an Office365 Personal subscription, which includes the full Microsoft Office suite, starts at $7 a month or $70 a year for one user.
While price shouldn't be the primary criterion by which you choose software (oh no, never, right?), it can certainly tip the scales in a tight race.
2. Collaboration
Microsoft Office is working hard to catch up, but as with all of Google's apps, collaboration is where Sheets shines. Instead of working individually on a spreadsheet and then emailing separate copies to each stakeholder for review and sign-off, Sheets lets you share a single file with a group. With Sheets' simultaneous editing and real-time commenting, you can work with others as if you were across a table from each other, even if you're miles or oceans apart.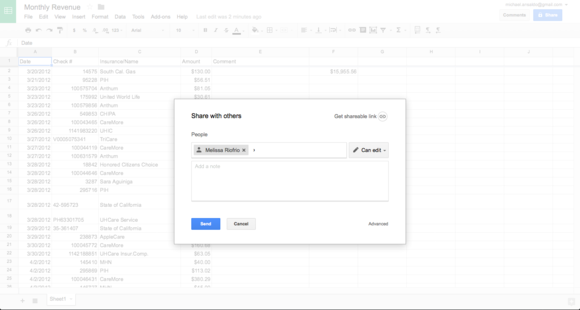 3. The power of Google
Because of its tight integration with Google, Sheets can import all kinds of data from other Google services and the web at large. You can translate the contents of a cell using the function GOOGLETRANSLATE(), or you can fetch current or historical securities info from Google Finance with the function GOOGLEFINANCE(). And with Sheets IMPORTFEED and IMPORTDATA functions, you can pull information from the internet directly into your spreadsheet.
4. Revision history
There's a circle of hell where people are condemned to juggle file versions send back and forth among team members. To track a spreadsheet's editing history, Excel requires you to save each new version with an appended file name. That's an invitation for mishaps and crazy overlaps, especially when someone misses a major revision.
Google Sheets' built-in revision history gives you a clear and complete chronology of all changes and who made each one. Just go to File > Revision History to see this record, and you can restore your file from any point.
The verdict
Excel remains the gold standard for spreadsheets for good reason: If you work with massive amounts of data or need advanced functionality, there is no substitute. But for the rest of us, who have more modest spreadsheet requirements and are increasingly collaborating with remote colleagues, Google Sheets can get the job done without the expense.
Sours: https://www.pcworld.com/article/423716/microsoft-excel-vs-google-sheets-the-4-key-ways-sheets-beats-excel.html
Google Sheet
Microsoft Excel
Sharing and collaboration
Google Sheet enables users to collaborate in real-time. Multiple people can work on a spreadsheet simultaneously. Data can be easily stored to the cloud as well. It has clean versioning control and the sharing settings also allow Google Sheets to be shared easily. Users have control over who can see their document, edit and comment on it. Any edits and comments made can be seen in real time as well.
Though Microsoft Excel allows sharing and collaboration, Google Sheets are more advanced in this concern. Users can share Excel files only via email and they can't enjoy the same level of collaboration as with the Google sheet. The recent change is that those using Office 365 can now get access to tracked edit page and similar options for seeing activity from other users.
Offline access
Though Google sheets can be used in both online and offline mode, users may find difficulty in accessing files that were previously created online. In such cases, an offline extension needed to be installed to work on files offline. It often happens that this extension doesn't work correctly.
At the same time, Excel can be used only in offline mode. So, for offline work purposes, Excel is the most suitable one. Also now users can set their excel files to automatically sync via OneDrive as soon as they regain internet access.
Data analysis and visualization
Though both the programs have the features of calculation and analysis of data,Google sheets are not that perfect as Excel for data visualization. To create flow charts on Google sheet, users have to do them manually. However Google Sheets are free and by adding macros, Sheets can be considered as a viable alternative to Excel for most spreadsheet users.
For serious data analysis or visualization, Excel is ideal. Excel comes with more formula stored than sheets, and even financial models can be created with ease. Excel also accommodates pivot table, filtering, conditional formatting, and other data visualization tools. For creating a flowchart in Excel, the inbuilt formula can be accessed in excel, making the job easier for any project.
Security
Data is more secure, as Google Sheets store files exclusively in the cloud, from where it is hard to lose files. Google uses HTTPS (the secure version of the web, compared to the unsecured "HTTP" version. Users can also turn on 2-Step Verification for Google Drive. But it can handle only 5,000,000 cells.
Compared to Sheets, Excel is poor in securing data. Though password-protection facility is available, files can be easily hacked. However with 17,179,869,184 cells, Microsoft Excel can handle large budget files.
Sours: https://www.managedoutsource.com/blog/google-sheets-vs-microsoft-excel-what-are-the-key-differences/
Excel Online vs. Google Sheets
Excel vs. Google Sheets: Which One Is Better for You?
The desktop version of Excel has long been the king of the hill when it comes to spreadsheet apps, but Google is making a challenge for the title with Sheets, the spreadsheet tool included in Google Apps. Does it have a viable claim to the throne? Or is it a hollow imitation of Excel? Both have their advantages; here's why you might want to use one or the other.
Why You Might Want to Use Google Sheets
Google was very ambitious in trying to release a spreadsheet program that would (eventually) go toe-to-toe with Excel. And while it hasn't quite gotten to that level, Sheets has come a long way in the few years that it's been around. And it has managed to develop a few features that set it apart from Excel.
Price
You just can't beat Google Sheets on price. The entire suite of Google Apps is free. And if you want a business-level subscription, you pay $5 per user per month. That's the same price as Office 365, Microsoft's new business model, for businesses, but only if you want online-only access to Office. For the desktop versions of Office, you'll need to pay $8.25 per user per month. Google gives you a slight discount for paying by the year, and stays firmly ahead of Office on price. Even if you just buy Office for personal use, it'll set you back a couple hundred bucks.
Collaboration
The entire Google Drive group of apps holds a fantastic advantage on the ability to collaborate with others. Excel allows you to use the Track Changes feature, but Sheets allows simultaneous editing—it lets you easily leave comments and communicate with your collaborators so you don't have to email back and forth about changes.
Cloud Storage + Portability
While you can save Excel spreadsheets in Skydrive or Dropbox, you can't beat Sheets for cloud storage. It's automatically saved in the cloud, attached to your Google account, and accessible from any computer with a browser. No need to worry about another computer having the same version of Excel as yours or switching between Windows and Mac.
Google and Web Integration
If you want to use the power of Google or other websites in your spreadsheet, Sheets is the best way to do it. In his article on cool things you can do with Google Sheets, Ryan showed how you can import an entire RSS feed right into your spreadsheet. You can also use functions like GOOGLEFINANCE(), which pulls in securities information from Google Finance, and GOOGLETRANSLATE() to translate the contents of a cell. Taking data directly from Google Forms to populate a spreadsheet is extremely useful. You can even create a map with Google Sheets data.
Better Cross-Platform Support
Excel works fine on a Mac, but Microsoft's focus has always been on Windows, which means Excel for Mac gets "little brother" status. Most of the time, that doesn't cause many problems, but it can be problematic when you're creating macros with Visual Basic. If those macros were created on Windows, they may not work on a Mac, and vice versa. With Google Sheets, it doesn't matter what platform you're on—it'll work.
Revision History
While you can save a bunch of different copies of a spreadsheet to create a version history with Excel, Google Sheets has it built right in. File > Revision History gives you a full history of all of the changes made to the document, which is great for keeping track of how large spreadsheets have changed.
Why You Might Want to Use Excel
There's a reason why Excel is the industry standard when it comes to spreadsheets, especially when it comes to fields like accounting and the hard sciences. Here's where it shines.
Data Processing
While there's no hard-and-fast rule, a lot of people find that Google Sheets becomes pretty difficult to work with after you have about 1,000 rows of data. It's just not built for that much data, and it tends to start getting very slow (I notice some slow loading in much smaller spreadsheets on occasion, as well). Excel, on the other hand, can get up in the hundreds of thousands of rows before you'll need to consider using a different program.
Formulas
You can do a crazy amount of amazing things with Excel formulas, from doing your taxes to managing your entire life. If there's something that you want to do with data, Excel can almost surely do it. Need the arccotangent of a number? Use ACOT(). Need to use the Bessel equation for super-sciencey stuff? BESSELJ() and BESSELY() have you covered. Sheets is catching up, but if you need some really complex formulas to process your data, Excel is more likely to be able to help you.
Customization
If you spend a lot of time working with Excel, you probably do many of the same things on a regular basis. By customizing the ribbon (the toolbar at the top of the window) and keyboard shortcuts, you can make it easier to access the tools you need, saving you time. Potentially a lot of time, if these are things that you do tens or dozens of times every day. While Google Sheets offers a lot of keyboard shortcuts, it's rather lacking in the customizability arena.
Industry Standard
While "it's the industry standard" doesn't seem like a good argument for keeping it the industry standard, the ubiquity of Excel is an advantage. Importing Excel spreadsheets—even simple ones—into Google Sheets can result in weird formatting errors that you need to take the time to fix. And because you've likely been using Microsoft Office for years, the familiarity of Excel means it won't take long for you to fire it up and get working, even with a new version.
Charts
While Sheets is getting better at charts, Excel is hands-down the champion here. With more types of charts available, more options for formatting those charts, more options for error bar displays, and a host of options for quickly changing the layouts and styles of those charts, you just can't beat it. If you're going to be a giving a big presentation with high stakes, you want the professional quality charts Excel produces.
Which Is Better: Microsoft Excel or Google Sheets?
As you may have gathered from the discussion above, both Excel and Sheets have their advantages. Sheets' free price tag, the capabilities that it gains from being built for online use, and its emphasis on collaboration make it great for teams, productive road warriors, and anyone who doesn't need to do major lifting when it comes to data processing.
Excel, on the other hand, will appeal to people who need the absolute best when it comes to a powerful spreadsheet app. If you're working with hundreds of thousands of cells of data, you need top-notch functions to perform complicated calculations, and you need to do it as fast as possible, Excel is the way to go. Especially if you're working with other people who are staunch Excel users.
For now, at least, Excel rules the professional world. Google Sheets is catching up, though—I've worked with two companies who use it to collaborate, make plans, and track data. And students around the world certainly appreciate that it's free.
If you'd like to enjoy all the benefits of Google Sheets without having to use Google or pay for Excel, you could of course try Excel Online, which comes free with the browser-based Office Online and a Microsoft account. Likewise, the Office Preview Excel app for Android, iOS, and Windows is free and supports many of the features found on Google Sheets, such as collaborative editing, cloud storage, and cross-platform support via Office Online.
In the end, it comes down to your priorities.
Which spreadsheet app do you use? Which features do you find most advantageous? Share your thoughts below!
ShareTweetEmail
You Can Now Try Using Android Apps on Windows 11: Here's How
It's been a while coming, but Android apps are finally available on Windows 11.
Read Next
About The Author
Dann Albright (503 Articles Published)
Dann is a content strategy and marketing consultant who helps companies generate demand and leads. He also blogs about strategy and content marketing at dannalbright.com.
More From Dann Albright
Subscribe to our newsletter
Join our newsletter for tech tips, reviews, free ebooks, and exclusive deals!
Click here to subscribe
Sours: https://www.makeuseof.com/tag/excel-vs-google-sheets-one-better/
Vs google 2015 sheets excel
Microsoft Excel vs. Google Sheets: Which Is Best?
When you need a spreadsheet, who do you call? For a long time, the answer was almost always Microsoft Excel. And Excel is still the world's most popular spreadsheet software. But a new challenger has recently emerged, offering a great alternative sorting your data: Google Sheets.
So, which is best? Microsoft Excel or Google Sheets? Let's take a look.
Which Offers the Most Functionality?
Over the years, Microsoft has loaded a lot of functions and formulas into Excel. In fact, if there's anything you want to do in a spreadsheet, Excel will most likely offer a way to do it. The only downside is that you may need a little training to use some of these tools, as they can be complex.
By comparison, Google Sheets doesn't boast quite as many functions as Excel yet. But it offers all the same core functions, so it's perfect for basic spreadsheet tasks and relatively easy to use.
Verdict: Microsoft Excel has the edge here as it is still the spreadsheet package that offers the most functionality, especially if you're trying to do complex analysis. However, you may need some training to make the most of these functions, and Google Sheets will be fine for most people.
How Expensive Are They?
Microsoft has made a free, cloud-based version of Excel available. But this free version only offers limited functionality. If you want the full package, then, you'll need to buy Microsoft Office, buy Excel as a standalone program, or subscribe to Office 365, all of which come with a price tag.
Google Sheets, on the other hand, is completely free for anyone with a Google account. And it's hard to complain about that pricing model!
Verdict: Google Sheets wins on value for money hands down.
Do They Allow Collaboration?
Since Google Sheets is all online, you can share workbooks with colleagues at the press of a button. You can also collaborate on a spreadsheet in real time, with chat and comments making it easy to discuss any issues that arise, and a "Version History" option to let you see changes.
Find this useful?
Subscribe to our newsletter and get writing tips from our editors straight to your inbox.
Things are a bit more complicated with Excel due to the many versions available. If you and a colleague or client have the same edition, you should be able to work on a spreadsheet collaboratively. But this isn't always possible.
Verdict: Both allow collaborative working, but Google Sheets makes it simple.
Online and Offline Accessibility
As mentioned above, Google Sheets is always online. This means you can access your files from any machine – from mobile phone to desktop computer – with an internet connection. But it also means you typically need an internet connection to work on your spreadsheets and save changes.
With Microsoft Excel, however, you can work offline without a problem, even in Office 365 (your files will simply sync up with the cloud next time you're online). And this can be very useful if you're working on the move or need the extra security of storing files offline.
Verdict: The ability to work offline with Excel is a valuable bonus.
Summary: Microsoft Excel vs. Google Sheets
Ultimately, this one is hard to call! Microsoft Excel offers greater functionality and offline access. But Google Sheets is simple, perfect for collaboration, and doesn't cost you a penny to use.
It may, therefore, depend on your requirements:
Excel takes a while to master and can seem daunting to newcomers, but it offers you more functionality if you need to organize and analyze complex data. As a result, if you need a powerful spreadsheet package that can tackle any task, Excel may be your best choice.
Google Sheets is free and does everything most users will need from a spreadsheet. Thus, it is perfect if all you need is a simple spreadsheet for storing and organizing data.
Whichever program you pick, though, make sure to have your spreadsheets proofread! Our expert editors will check text and eliminate errors in your workbooks, ensuring professionalism every time.
Sours: https://getproofed.com/writing-tips/microsoft-excel-vs-google-sheets-which-is-best/
Excel vs Google Sheets
Excel Vs. Google Sheets: What You Need to Know
Microsoft Excel and Google Sheets are the two best-known spreadsheet applications available today. They are pretty much the same when it comes to formulas and calculations. This implies that many of their features are the same. This article will take a closer look at two applications and the key differences between Excel vs Google Sheets.
Business Analyst Master's Program
Gain expertise in Business analytics toolsExplore Program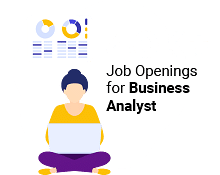 Microsoft Excel
Microsoft Excel is a spreadsheet application that has been developed and maintained by Microsoft. Using Excel, you can perform a multitude of functions such as run calculations, make lists, and charts. It also helps analyze and sort information, track financial data, and much more.
Pros and Cons of Microsoft Excel
Let's look at some of the major pros and cons of Excel.
FREE Course: Introduction to Data Analytics
Mastery to Data Analytics Basics is a Click Away!Start Learning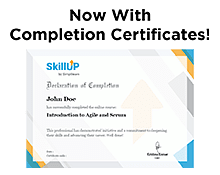 Pros
Excel has advanced functionalities
It has unlimited storage space
Execution speed is fast
It contains more options for data visualization
Cons
Excel is difficult to troubleshoot
Different versions of Excel make collaboration difficult
You cannot access the sheets from computers other than your own
Google Sheets
Google Sheet is a spreadsheet program offered by Google. Google Sheets can be in the form of web applications, desktop applications, or mobile applications. 
Pros and Cons of Google Sheets
Let's look at some of the pros and cons of Google Sheets.
Pros
Google Sheets are free and easy to use
They are primarily built for collaboration
Google Sheets have a built-in revision history and a real-time chat window
Cons
The loading time of the document increases, and the data increases
It has limited data visualization options
It contains limited customization and formulas
Key Differences
Let's look at the different aspects of Microsoft Excel vs. Google Sheets to understand the key differences between them.
| | | |
| --- | --- | --- |
| Category | Microsoft Excel | Google Sheets |
| Developed by | Microsoft Corporation developed MS Excel. | Google LLC developed Google sheets. |
| Launched as a pack of | They launched MS Excel as a pack of MS Office. | They launched google sheets as a pack of G Suite. |
| Launching Year | 1987 | 2006 |
| Languages supported | Excel is available in 91 languages. | Google Sheets are available in 83 languages. |
| Performance | Great for a high volume of data. | Great for low volumes of data (less than 400,000) cells. |
| Collaboration | Compared to Google sheets, Excel is a not favorable application for collaboration. | Google sheets are the preferred application for collaboration. |
| Tools for statistical analysis and visualization | Excel is a superior product in the case of statistical analysis and visualization. | If you want to perform any analysis, you have to do it manually. |
| Online offline usability | We can use Excel in offline mode. | We can use Google Sheets in both online as well as offline mode. |
| Chatting facilities | Excel does not have this facility. | In Google Sheets, a chatting facility is available on the sidebars. |
| Macros | Yes | No |
| Scripting | VBA | Apps Script |
| Price | $8.25/users/month | Free for individuals.$5/user/month for business. |
| Cloud Drive | One Drive | Google Drive |
Gain expertise in the latest Business analytics tools and techniques with the Business Analyst Master's Program. Enroll now!
Conclusion
In the case of Excel vs. Google Sheets, both the softwares are great in terms of its core features. If your business requires some serious calculations, then Excel is a better application for you. If you want to collaborate on your spreadsheet, then Google Sheets is your best option.
Boost your analytics career with powerful new Microsoft Excel skills by taking the Business Analytics with Excel course, which includes Power BI training
This Business Analytics certification course teaches you the basic concepts of data analysis and statistics to help data-driven decision making. This training introduces you to Power BI and delves into the statistical concepts that will help you devise insights from available data to present your findings using executive-level dashboards.
Do you have any questions for us? Feel free to mention them in Excel vs. Google Sheets article's comments section, and our experts will answer them for you at the earliest!
Sours: https://www.simplilearn.com/tutorials/excel-tutorial/google-sheets-vs-excel
Now discussing:
Google Sheets vs Excel—The Ultimate Showdown
It's 2021, and most of us have used both Google Sheets and Excel. But, have you ever thought about which among these tools is the better option? At some point in your career, you'd have to make the decision and choose one over the other.
That's why this Google Sheets vs Excel comparison is important. It throws light on some important differences that impact the end-user.
Related:
Create A Pivot Table In Excel — The Easiest Guide
Excel Conditional Formatting -The Best Guide (Bonus Video)
The Best Excel Project Management Template in 2021
In this blog, we'll evaluate each of these tools in different categories and let you decide which one is best suited for your needs. Let the Google Sheets vs Excel Showdown begin.
We'll cover the following in this comparison:
Overview: Google Sheets vs Excel
Google Sheets and Microsoft Excel are both spreadsheet applications that do virtually the same thing. Whilst Excel has always been the go-to spreadsheet application for business, times are changing.
Now, Excel is not necessarily the first choice for consumers.
Its biggest rival in recent times is Google Sheets. Part of the free G-suite package, Sheets seamlessly integrates with other Google applications such as Google Drive, Google Docs and Gmail.
But does free equate to better? It's time to stack them up against each other and find out.
The below table gives you a crisp overview of the winners in various categories.
| | |
| --- | --- |
| Category | Winner |
| Accessibility and Cost | Excel |
| User-friendliness for Newbies | Google Sheets |
| Functionality and Features | Excel |
| Collaboration | Google Sheets |
| Worksheet Size | Excel |
| Security | Tie |
| Autosave | Google Sheets |
| Customization | Excel |
Read on for more detailed rankings.
Google Sheets vs Excel Comparison Video!
Key Differences: Google Sheets vs Excel
Both Excel and Google sheets are spreadsheet applications and are very similar if you look at them from a distance. But some important features give them very unique differences.
We'll objectively look at these key differences of Google Sheets vs Excel one by one below.
Accessibility and Cost
The main difference between Google Sheets and Microsoft Excel is that Google Sheets is purely available online whereas Microsoft Excel is available online and as a desktop application with a Microsoft 365 subscription.
You can use Excel without paying for a subscription. If you have a Hotmail, live, or outlook email account or even an Xbox account, you already have access to all Microsoft applications' web versions.
Upgrading to a paid subscription gives you the ability to download the full desktop version of Excel.
Excel Online operates in the same way as Google Sheets. However, if your internet connection goes down, Excel has the edge over Google Sheets as you can continue to work in the desktop app.
The deciding factor might be $$$$$. Google Sheets is completely free with a google account. Excel Online is also free with a Microsoft account. Both will be inaccessible if the internet goes down (unless you have offline editing turned on).
However, Microsoft offers paid subscriptions with Microsoft 365 and access to download the desktop version. The cost per month is slightly more than your average cup of coffee. Google Sheets has no such offering.
The choice is yours!
Also Read:
How To Use Excel Countifs: The Best Guide
Excel Sumifs & Sumif Functions – The No.1 Complete Guide
How To Protect Cells In Excel Workbooks-the Easiest Way
User-friendliness for Newbies
Any Google Sheets vs Excel comparison is not complete without talking about the user-friendliness of these applications.
Excel can be a bit daunting for newbies. Hundreds of commands spread across numerous ribbons and tabs, hundreds of formulas, complex data analysis tools, and visualization features.
It's a lot to take in! There's a reason why Excel tutorials are some of the most popular on YouTube. It's a huge, complex application that can take years to truly master.
Google Sheets seems a lot easier purely based on the layout and the simplified toolbar system. It is true to say that you don't get as much functionality with Google Sheets but for beginners, it appears less overwhelming.
Excel Ribbon
Google Sheets Toolbar
Functionality And Features
This is the big one! At the end of the day, the application you use needs to be up to the job. Your preference here will very much be determined by the type of work you do.
Formulas and Processing Power
Functions and Formulas are the backbones of any spreadsheet application. They help us perform basic to complex calculations, automate tasks and processes, organize, sort, and analyze data.
Excel contains over 450 functions and formulas, and new ones are released frequently. Having access to the best and most comprehensive library of these is invaluable.
Believe it or not, some formulas are available in Google Sheets and not in Excel. Sheets has a category of functions specifically for Google, like GOOGLEFINANCE, GOOGLETRANSLATE, ARRAYFORMULA, and SPARKLINE.
Google Sheets also released dynamic array functions like FILTER, SORT and UNIQUE before Microsoft but as of 2019, these functions are also now available in Excel.
If analyzing large datasets is more your thing, you will quickly become frustrated with Google Sheets simply due to it being cloud-based. Cloud-based apps tend to struggle with large datasets.
However, if you are a casual Excel user who deals with smaller spreadsheets, Excel might be overkill. If the most you need to do is a couple of SUM calculations and some formatting, Google Sheets is more than enough.
Business Intelligence Tools
Excel has a comprehensive set of Business Intelligence Tools like Power Pivot and Power Query. These powerful utilities supercharge data analysis.
There are no equivalent utilities in Google Sheets, and even if there were, the processing power of a cloud-based app would struggle to handle and process thousands of rows of data.
Data Visualization
Google Sheets is limited when it comes to data visualization. On the other hand, Excel has a host of charts from the basic column, bar, and line charts all the way to waterfall, sunburst, and stock charts.
If creating visual dashboards and telling the story of the data is important to you, Excel is your best friend.
Pivot Tables
If you analyze data, you will be very familiar with PivotTables. It took a while for Google Sheets to catch up to Excel in terms of PivotTable functionality, but one advantage of Google Sheets over its rival is that PivotTables update automatically when new data is added to the source. In Excel, you need to remember to press the Refresh button.
Format as Table
A powerful and useful feature in Excel is the ability to format a range of data as a table. Tables can be named and referred to in formulas to make the notation easier to understand.
However, the single best use of tables in Excel is their ability to auto-expand to accommodate new data. Charts or PivotTables that use the table data can be updated to include the new rows with the click of one button.
Google Sheets updates PivotTables automatically but there is no equivalent feature to format data as a table.
GoTo Special
Excel's GoTo Special lets you highlight specific cells in a worksheet based on the cell contents. Highlight blank cells, cells that contain formulas, cells that contain constants or even cells that contain conditional formatting or errors.
This is a great utility for troubleshooting and performing tasks quickly.
Google Sheets does not have this functionality. The most you can do is jump to a specific cell reference.
COLLABORATION
Most of us have reason at one time or another to share files. Back in the day, this process was cumbersome. Open an email, attach the file to the email, send it to a colleague and then sit patiently and wait for them to send the document back to you with their changes.
Wash, rinse, repeat. How Google Sheets vs Excel fare here is very important to all those collaborators out there.
Thankfully, with the advent of collaboration and real-time co-authoring, this process is now a breeze. Send a link to the document stored in the cloud and see changes as they are made.
Multiple people can work on the same document at the same time and changes are tagged with a name to identify who has made what change. If you need to roll back to a previous version, no problem!
Both Google Sheets and Microsoft Excel offer this functionality. However, this is what Google Sheets is known for as it was one of the first applications to introduce advanced collaboration features.
LARGE WORKSHEETS
Most worksheets we create are of manageable size. However, if you are a financial professional or data analyst you could be dealing with large datasets and need worksheets that can handle a large amount of data input. Effectively, you don't want to run out of cells.
SECURITY
Microsoft has had a bad rap over the years when it comes to security. Password protected files that any basement-dwelling teen hacker could break into just weren't going to cut it anymore. Microsoft improved security with the introduction of OneDrive cloud storage.
Cloud files are much less susceptible to being hacked than files stored on your PC. One wrong download from a suspicious looking email and you could lose everything.
Microsoft further improved OneDrive's security recently with the introduction of the Personal Vault for confidential or sensitive files. The Personal Vault uses two-factor authentication via the Microsoft Authenticator app adding an extra layer of security.
AUTOSAVE
In the good old days before cloud storage was prevalent, saving documents was a bit of a pain. If you didn't know many keyboard shortcuts you knew CTRL+S. Mainly due to frantically pressing it every 2 minutes in case the application decided to hang and crash.
Google Sheets vs Excel have very different approaches to autosave. Excel has always had an autosave feature, but it seemed patchy and work was very often lost.
This all changed with the introduction of Microsoft 365. Now, Excel auto-saves your file as you make changes, so you very rarely lose anything if something catastrophic happens.
However, the autosave button is only available to Microsoft 365 subscribers who save files to OneDrive.
CUSTOMIZATION
Out-of-the-box applications are fine, but you will probably want to customize your copy and set it up in a way that works best for you.
That might include, creating a custom ribbon to house commands and macros relevant to your work, changing settings, assigning keyboard shortcuts etc. Let's see how Google sheets vs Excel fare here.
Google Sheets is very limited in this regard. It truly is, what you see is what you get. If you can't see it on the toolbar, you need to explore the drop-down menus.
When you do find your command, remember where it is as there is no way to move it anywhere else.
In Microsoft Excel, you can create custom ribbons and groups and add your own commands. Excel also has a Quick Access Toolbar where you can store your most frequently used commands as handy, easily accessible buttons.
Suggested Reads:
Create An Excel Dashboard In 5 Minutes – The Best Guide
Dynamic Dropdown Lists In Excel – Top Data Validation Guide
Predict Future Values Using Excel Forecast Sheet – The Best Guide
FAQs
What does Excel do that Google Sheets can't?
Excel can import data from multiple places (including databases and the cloud) at once, whereas Google Sheets are found lagging behind in these aspects.
Moreover, the sheer number of Excel functions and add-ins makes Google sheets pale in comparison with Excel. Google Sheets vs Excel offer a very different end-user experience.  
How do I sync Excel to Google Sheets?
You can't sync Excel with Google Sheets. You can only import Excel sheets into Google Sheets and vice versa. 
Why is Google Sheets slower than Excel?
Google Sheets becomes comparatively slower than Excel, as the number of cells increases. This is mainly because Google Sheets is a cloud application, whereas Excel is a local desktop application. This is another important point in the Google Sheets vs Excel debate. 
Google Sheets vs Excel: Closing Thoughts
In conclusion, both tools are great for different purposes. For us, Excel still reigns supreme and Google Sheets has a little way to go before it catches up.
However, for collaborating on spreadsheets, Google has really got this right and Microsoft could definitely learn a thing or two.
Which do you think is the winner in this Google Sheets vs Excel showdown? Do tell us in the comments below.
If you want to read more about the history and possible future of Excel, we really enjoyed this Excel Never Dies article.
If you need high-quality guides for Excel check our free Excel resources centre.
If you are looking for in-depth Excel courses check our collection of Excel Courses.
To read more about Google Sheets, take a look at the following links:
Automate.io – 20 Essential Google Sheets Tips and Tricks for Everyone
Spreadsheet Class – 7 Reasons why your business should use Google Sheets
Deborah Ashby
Deborah Ashby is a TAP Accredited IT Trainer, specializing in the design, delivery, and facilitation of Microsoft courses both online and in the classroom. She has over 11 years of IT Training Experience and 24 years in the IT Industry. To date, she's trained over 10,000 people in the UK and overseas at companies such as HMRC, the Metropolitan Police, Parliament, SKY, Microsoft, Kew Gardens, Norton Rose Fulbright LLP. She's a qualified MOS Master for 2010, 2013, and 2016 editions of Microsoft Office and is COLF and TAP Accredited and a member of The British Learning Institute.
Sours: https://www.simonsezit.com/article/excel-vs-google-sheets-comparison/
7595
7596
7597
7598
7599