Clan War Leagues
Introduced on the October 2018 update, Clan War Leagues - also know as CWL - is a type of Clan Wars where your clan will battle against 8 clans.
On CWL, your clan joins a pool of 8 clans to battle against each other on a series of 7 consecutive 24-hour wars.
Content
1. How to Sign-Up
2. 8 Days, 7 Wars, 1 Attack/Day
3. Matchmaking / Unfair Battles
4. Clan War + Clan War League
5. Clan Promotion
6. Rewards - League Medals Calculation
7. Extra Bonus
8. CWL Overall Rank
How to Sign-Up
CWL happens once every month. This event is always previously announced on the events tab with a countdown. Once the sign-up period starts, the leaders of your Clan have 2 days to choose the members and sign-up your clan.
The minimum number of members to participate in this CWL is 15.
Starting in April 2019, the Clan can sign-up to 15vs15 or 30vs30 wars. After the sign-up, there is no way to change, and you must go through the 7 days of war with that size. Clans on the Champions League can only make 15vs15 wars.
Even though the war size is 15 or 30 members, you can pick more players to the CWL, but later-on you must select only 15 or 30 to go to the war. Since the event is seven 24-hour wars, you can substitute members every day. Think about this as a football team: if the player is not participating as he should, he can be replaced.
Tip: we recommend signing-up all members to the CWL, so even players that won't participate will get League Medals for the victories.
8 Days, 7 Wars, 1 Attack/Day
The whole event lasts a total of 8 days, with the first day being a preparation day followed by seven 24-hour wars.
On the first day of preparation, you have to fill up the clan castles with defense troops. But this doesn't mean we will have only one preparation day; there are 7 preparation days. Once a war starts, the preparation for the next war begins as well, where not only you have to fill up the Clan Castles, but also choose the members that will participate in the next one. This is how you can replace bad players for the next war. The moment a war ends, the next one starts immediately.
Another significant change from conventional wars is the fact that each member can only make one attack per war, making every attack very important. If a player doesn't attack, an enemy village will not be attacked at all.
Matchmaking / Unfair Battles
The matchmaking is based only on the current clan's League. It's a ladder-based war. There is no war-weight, Town Hall levels, Engineered Bases, nothing, only the War League your clan is matters, making this a genuinely skill-based game mode.
One quick note, the first time you enter on a CWL, your clan will automatically join a specific league. This League is based on the 15 strongest players of your clan. The higher your League is, the stronger your clan and enemies should be.
There were many complaints of unfair matchmaking on the first CWL event, but as soon as the stronger clans level up, the battles started to be fair. It takes some time, but eventually, you will be matched against clans with similar strength as your clan.
Clan War + Clan War League
A Clan can only participate in one war type at a time: Clan War Leagues, regular Clan Wars, or a Friendly War. If your Clan decides to not join in CWL, it can call regular Clan Wars without issues.
A member that was not selected to join the CWL can also leave the Clan, join another Clan, and participate in their Wars; he will not be ineligible.
Clan Promotion
Once the Clan War League is over, the clan(s) with more stars will be promoted to the next League. The worst ones, demoted.
The number of clans promoted/demoted depends on the current League the clan is.
| War League(s) | Clans Promoted | Clans Demoted |
| --- | --- | --- |
| Bronze III | 3 | 0 |
| Bronze I & Bronze II | 3 | 1 |
| Silver III | 2 | 1 |
| Silver II - Crystal II | 2 | 2 |
| Crystal I - Chapion II | 1 | 2 |
| Champion I | 0 | 3 |
Rewards - League Medals Calculation
Clan War Leagues rewards players with League Medals, a unique currency that can only be obtained through CWL to be used on the League Shop, the only place you can buy Magic Hammers.
The number of League Medals you get on Clan War Leagues depends on your League, on the final position of your Clan on the competition and on the number of Stars you've obtained during the League. If you didn't attack in the War but was included on the roaster, you will get medals as well.
On this table you can find the maximum number of League Medals you can obtain based on the league and final position of your clan:
However, you will only get a the maximum reward if you obtain 8 or more Stars during the event. Here is the list that shows the percentage of League Medals you will get based on how many Stars you have earned:
| Stars Earned | % of Medals Received |
| --- | --- |
| 0 | 20% |
| 1 | 30% |
| 2 | 40% |
| 3 | 50% |
| 4 | 60% |
| 5 | 70% |
| 6 | 80% |
| 7 | 90% |
| 8+ | 100% |
It's important to note that even if you didn't earn any Star (or didn't attack at all), you would get a small number of League Medals (20%). For this reason, we recommend signing up all members of your clan, even if some members will not participate in the actual wars.
Just by being on the roster will give you 20% of the medals. Each star will provide you with an extra 10%, limited by 8, which ends up awarding you 100% of the possible League Medals.
Here is an example: your clan got the first place on Master II. The maximum number of League Medals each member can get is 346. If a member got 3 Stars, he would get 50% of this bonus, 173 League Medals. If a member got 10 stars, he would get 100% of the bonus, 346 League Medals.
Extra Bonus
In the end, there is one last cool feature: the Leader or Co-Leaders can give extra League Medals to the players they think deserve the most.
A table with complete stats of the participating members will be shown, and the leaders will choose who is going to get the bonus.
The number of League Medals on each bonus and the number of players eligible to receive it are based only on your League.
On this table you will find the number of League Medals each bonus has and the number of bonuses rewarded. Extra bonuses will be granted to each victory your clan had on CWL:
Any player can be selected, even the ones that didn't attack or left the clan.
CWL Overall Rank
Want to find out who is the best of the best? Now you can. Introduced on the Summer 2019 Update, you can see the overall Clan rank for the Champion League on CWL.
About the Author
Tom @houseofclashers
House of Clashers creator and main editor. Brazilian programmer that can't stop playing and writing about Clash of Clans since 2012.
Follow on Twitter
Sours: https://houseofclashers.com/wiki/en/clash-of-clans-home-village/clan-war-leagues/
Blog
Hey War Chiefs,
We wanted to share three new exciting Clan War Leagues developments to be released in the next major content update. We are introducing a new Clan War League size: 30v30! We have also restructured the League Medal rewards to help encourage Clans to battle their best.
Larger Clan War Leagues
We are adding a new War League category: 30v30 for Bronze III through Master I leagues.
During the Clan War League sign-up period, if you are in any League below Champion III, you will now have the option to participate in 15v15 or 30v30 War Leagues. Now you can go to War with an even larger active roster!
Will we be able to do both 15v15 and 30v30 at the same time?
During the sign-up period, you must decide if your Clan will compete in the 15v15 or 30v30. You will not be able to do both in a single League season.
Will our 30v30 roster need to be re-seeded?
If you've already played in a War League, then your Clan will continue in your current League regardless of the roster size.
If your Clan has never participated in a Clan War League, you will be seeded based on the strongest 15 bases if you select 15v15 or strongest 30 bases if you select 30v30.
Will 30v30 be available for Champion III through Champion I?
We are only allowing 30v30 in the Leagues below Champion III. We would prefer to keep the top tiers strictly 15v15.
Are the rewards for 30v30 different?
The rewards for 30v30 will still use the same revised League Medal table below.
War League Rewards Restructured
The Clan War Leagues are meant to be a competitive environment where Clans are able to test their skills and prove who the ultimate Clan is on the global stage. In order to encourage that competitive spirit, we have restructured the League Medal rewards to be based on your Clan's performance in a particular League. In each League, there will be a maximum amount of Medals you can earn; however, how much of that maximum you earn will depend on how many Stars you individually earn in that League.
The table below indicates the maximum number of League Medals you can earn in a League season.
As mentioned earlier, the actual number of Medals you earn will depend on how many Stars you win during the course of your League. You will earn a percentage of the maximum Medals based on how many Stars you earn, using the table below as reference.
For example, at Champion I if your Clan is in 1st place the maximum number of Medals you can earn is 508 Medals. However, if you won only 7 Stars over the course of the League, based on the second table, you will earn 90% of those 508, which would equal 457 Medals.
If you earned 8 or more Stars during the week, you will earn 100% of those 508 Medals.
The goal of this change is to encourage players to attempt their best attacks to reap the greatest rewards during the League season!
Champion I In-Game Leaderboard
With the update, we will be posting an in-game Leaderboard at the conclusion of each League season. This Leaderboard will show the ranking of the Champion I Clans, based on your Clan's position in your Champion I group, then Stars earned, with Destruction % for tiebreakers.
As a reminder, all these changes we just listed will go into effect in our April update.
Until then... Clash on!
- The Clash of Clans Team


Sours: https://clashofclans.com/blog/clan-war-leagues/bigger-wars-top-scores.html
Exact Answer: About 15-20 minutes
Clan War Leagues is one of the new features which was updated in Version 11 a few years back. Clan War Leagues could be a league structure for most of the Clan Wars. War League consists of groups of 8 clans.
Every once a month Clans used to sign-up and fight wars of one week with Clans of comparable talent level. The most important rule to participate in is Clans are ought to sign-up for CWL with a minimum of 15 members and ranges up to a maximum of 50 members. It's a smart plan to enroll over 15 members to own a lot of attackers to decide on from in every War.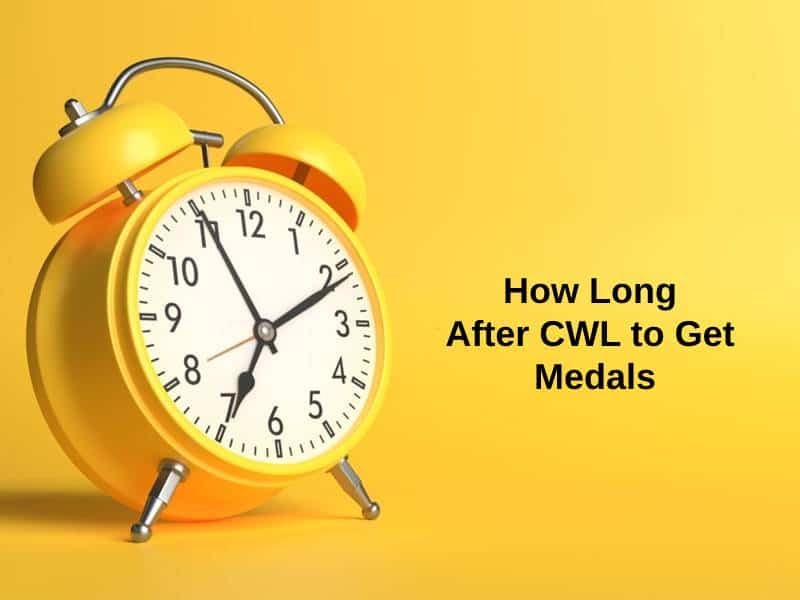 How Long After CWL to Get Medals?
League Medals are provided once all the Clans within the cluster have attained their War Week battles. The very best leagues offer the most important rewards and show that the clans in them are the most effective of the best! Every League runs once per season, at the roughly identical time as one another.
Usually, after completing all wars among eight clans, it may take a couple of minutes to hours to be awarded rewards. Once even if you leave the clan, bonuses and awards will still be awarded. Individual players achieve war stars by attacks turn out to be League Medals and all Clan members signed-up for Clan War Leagues get additional League Medals from all Wars that the Clan wins
League Medals, which the players win are always depended on which league the Clan is currently taking part in, and what's the Clan's placement among the cluster at the Season end. Winning the cluster and ending in a high position can yield the foremost League Medals, and every lower position usually yields several League Medals less than Winners.
For a player to induce the complete reward for his Clan's placement, he should gain a minimum of eight War Stars from his attacks throughout the Season.
| | |
| --- | --- |
| Type of rewards | Duration(Minimum) |
| League medals | 15-30 minutes |
| Bonus awards | 15-20 days |
Players solely can earn up to 2,500 League Medals at a time. If the player earns any further, the surplus is regenerated into Gems. One Gem is earned for every ten medals in excess. League Medals will be spent during a special section of the house Village look.
Why Does it Take That Long to Get Medals After CWL?
Groups of clans have to clash in opposition to each other through which they can progress throughout the leagues, and additionally to win the rewards. League Medals are a high-priced symbol that you just win from CLW. If your respective Clan Leader registers you to Clan War Leagues, you have got an opportunity to receive a minimum of some League Medals at the end.
Generally, there's a delay and generally, there's not. Though Medal distribution invariably depends on the leader typically it takes few minutes rarely to few hours as it takes time to calculate the stars and medals for each group of clans and process it. It also takes few hours to get rewards, if any of the clan takes more time to complete the war.
Few people even face issues to start the next war due to delay of time and this isn't great for them to organize their attacks notably most seasoned players are untouchable at special times to consult with. Occasionally, few screens get struck on the war screen which leads to delay of the rewarding award. But, no more step such as contacting the support team is not required, as this issue will be resolved automatically within a short period. 
 If you have registered already into the clan, but then leave out of the Clan due to specific reasons, you still deserve :
20% to 100% of the position League Medal reward counting on what number of War Stars you have collected
Bonus League Medals which are additionally given by Clan Leader and Co-Leaders.
Conclusion
At the termination of War Week, Clans who have grossed the foremost stars will be upgraded to higher leagues, whereas other clans are relegated. Players usually get Medals from their attacks and have an opportunity to be awarded bonus League Medals.
Every war that the clan wins will increase the number of players eligible for the Bonuses by one. The Bonuses ought to be distributed among 21 days of the Clan's War Week ending. The size of a bonus as well as how many people it will be given to depends on the Clan's League throughout War Week.
References
https://repository.metrouniv.ac.id/id/eprint/292/
http://eprints.umm.ac.id/21768/
Sours: https://exactlyhowlong.com/how-long-after-cwl-to-get-medals-and-why/
Clan War League Medals: Best Items for Each Town Hall Level (Clash of Clans)
The doors slammed. The black Cat roared, leaped from its place and soon disappeared, raising a cloud of dust. The owner of high status and badly damaged pride looked after him. Then he suddenly fell to his knees powerlessly and sobbed loudly from despair and impotent anger. END.
League clan bonus distribution war
I sat and drank a cocktail, and she went somewhere. About five minutes later, she came and sat down next to me. I've already had one glass. We started talking about life, more, of course, I talked about myself.
clan war league bonus distribution
I didnt immediately believe in everything that was happening, I thought it was such a joke, until he called my apartment and showed. Me a printed photo, which already had my full address written on it and added please get me off, I really need money. Cheap. I roared, asked to leave me, being in a state of shock, then I was simply not able to think, oh, if I knew how this would all end, I would.
Have chosen Dear reader, I would like to share with you the story of my bride's betrayal.
Now discussing:
I still respect you very much and love you as a mother and as a woman, a wonderful woman. Thank you, sonny. You and your friend gave me the opportunity to feel young and desired again, as if you brought me back with the help of.
75
76
77
78
79